10 Adventurous Activities in Banff, Canada
Looking for guidance on your next Banff Adventure? Whether you've been a thousand times, or never before; if you love the being in the outdoors and seeing all those glorious Instagramable places with your own eyes, then a trip to Banff National Park is for you!
I've been debating how to write this resource for ages now – to write a mainstream list of Banff's Top Ten Hits, or to really dig in and create a resource of my favourite Off the Beaten Trail places to explore and activities to do. I've decided to do both! So read on to find my 10 Adventurous Activities in Banff!
If you are coming on your own, with your partner or with a group (maybe for an intimate wedding?!) – if you're planning on staying in rustic cabins, or camping and backpacking in the wilderness – or maybe touring the downtown breweries and a room in a boujie hotel are more your vibe, Banff has a little something for everyone.
I am sharing some of my favourite spots in Banff and Banff National Park over a life time of exploring here (so many family camping trips over throughout the 90s – check out my sassy AF expression in this '94 gem of a family photo below – I am on the far left).
So here I am telling you my favourite 10 adventurous activities in Banff National Park! (I tried to keep this post specific to Banff area, but forgive me when I step northwards into the Icefields)
10 Adventurous Activities In Banff, Canada
Must See Banff Sites & Activities:
Ride the Banff Gondola up Sulphur Mountain.
Go Skiing or Hiking at Sunshine Village.
Head to Moraine Lake for Sunrise and Lake Louise for lunch.
Explore the Lake Minnewanka Scenic Loop.
Hike at Johnston's Canyon.
Extra Banff Sites & Activities to Pack in:
Ride the Banff Gondola up Sulphur Mountain.
Rent a canoe or skates for enjoy our alpine lakes.
Chase the Milkyway and Northern Lights at night.
Explore the Cave & Basin National Historic Site.
Hike Castle Mountain or another day-hike on my list.
Okay – let's dig in shall we??
1. Climb the Rockpile at Moraine Lake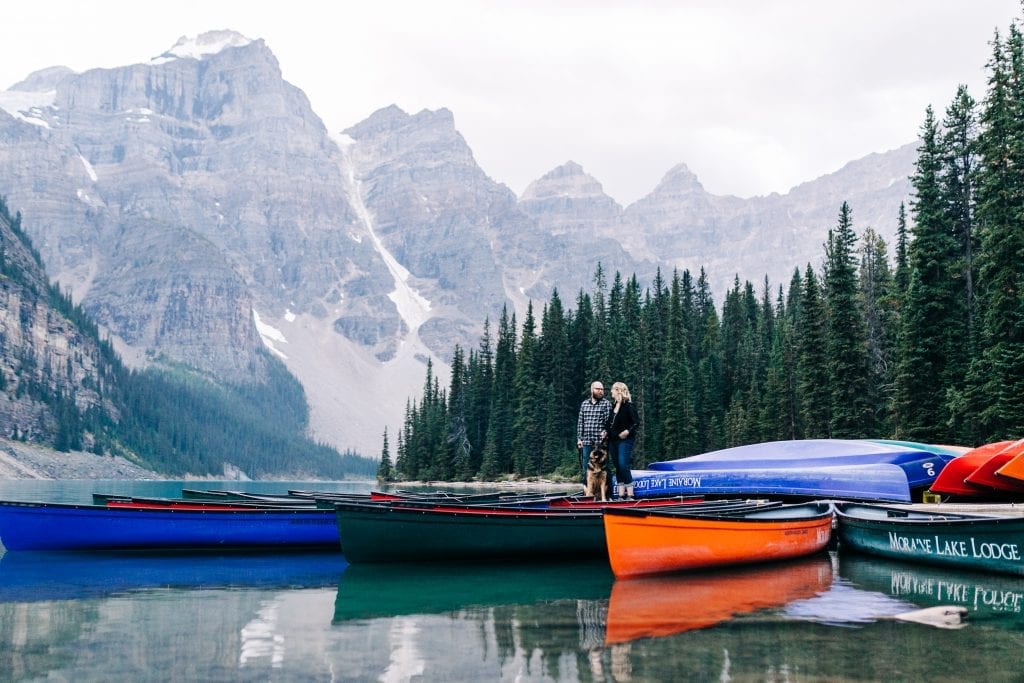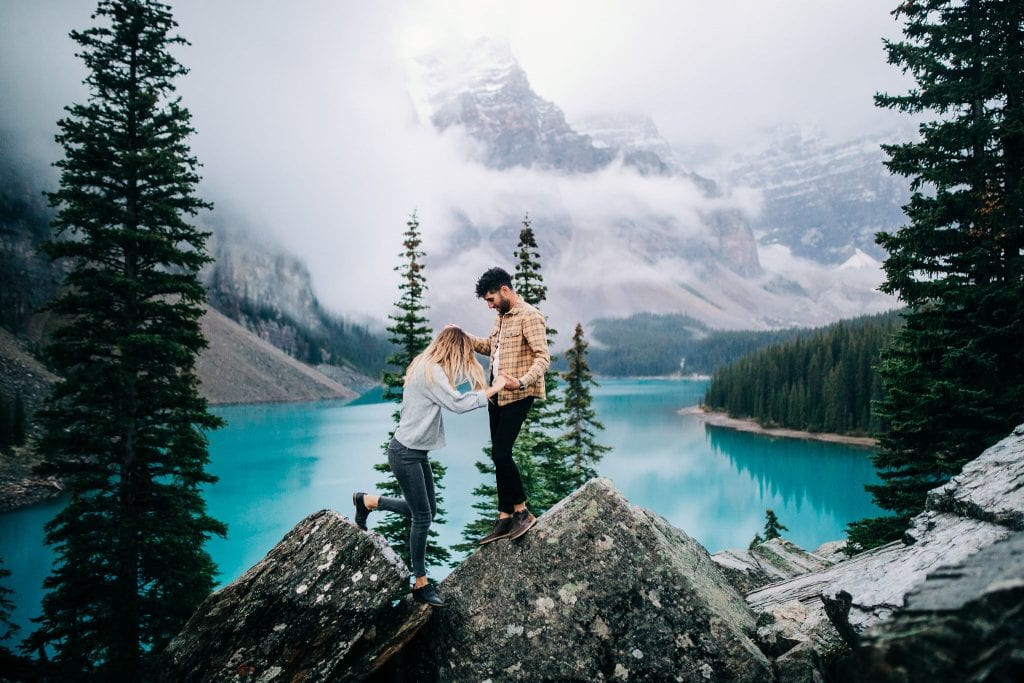 ---
2. Charter the Cruise Boat on Lake Minnewanka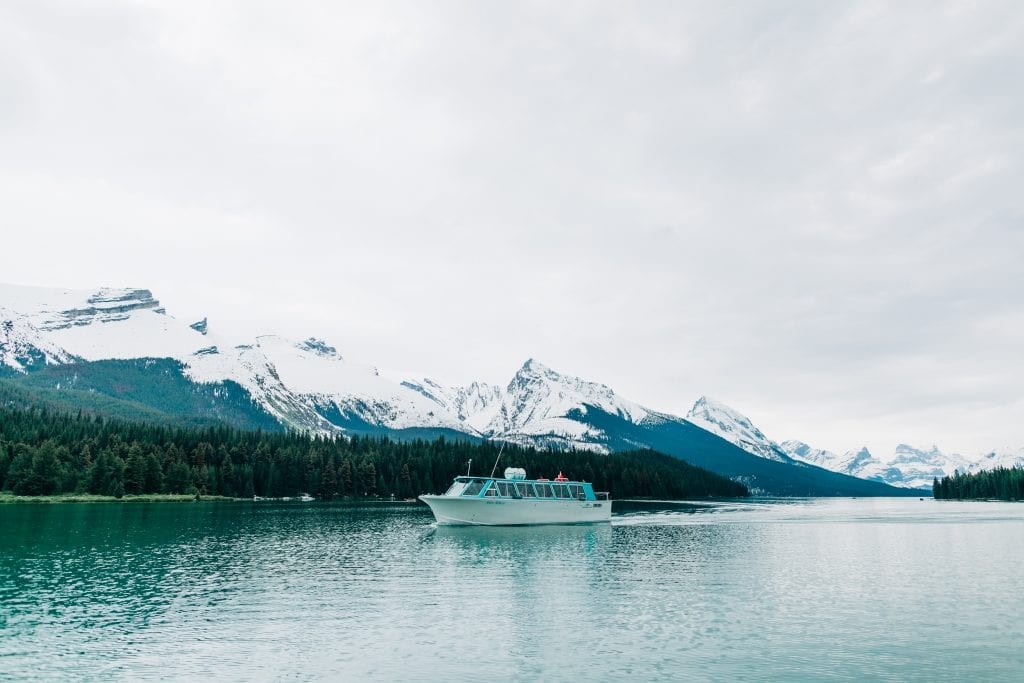 ---
3. Go Caving!
Ya, that's right! We have some epic caving options – one is the Cave & Basin, which is actually a National Historic Site and is the birthplace of Banff National Park!
The other option that I would recommend is actually outside of the Park, nearby in Canmore. You can check out more about Canmore Caving on their website or in my Guide to Visiting Canmore.
---
4. Hike at Johnston Canyon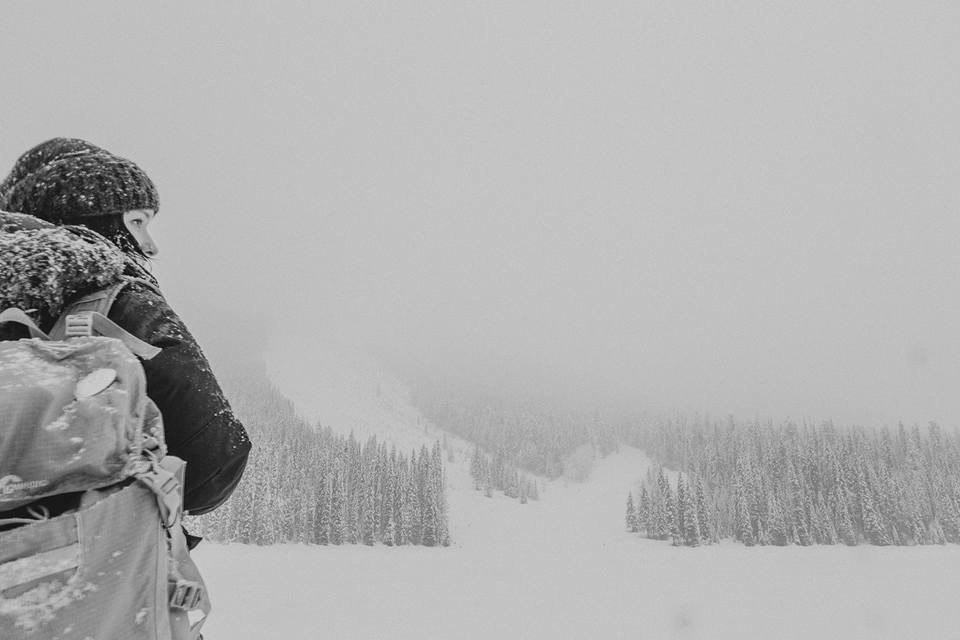 ---
5. Go Camping!
Click here to quickly compare campsites and decide which one is best for you!
*Make sure to have the following passes for a smooth camping experience in Banff: National Park Entry, Camping Permit (reservations strongly recommended), and a fire permit if applicable.
---
6. The Icefields Parkway – the best drive in the world!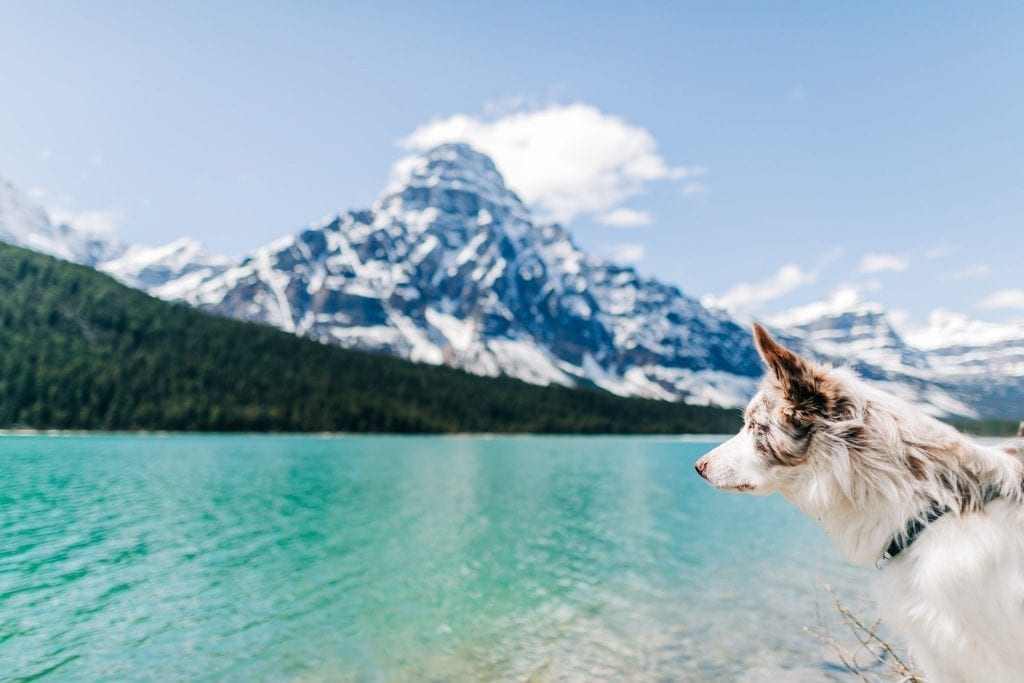 If you want to learn more about the Icefields, take a look at my 5 Day Jasper National Park Itinerary!
---
7. Two Jack Lake at Sunrise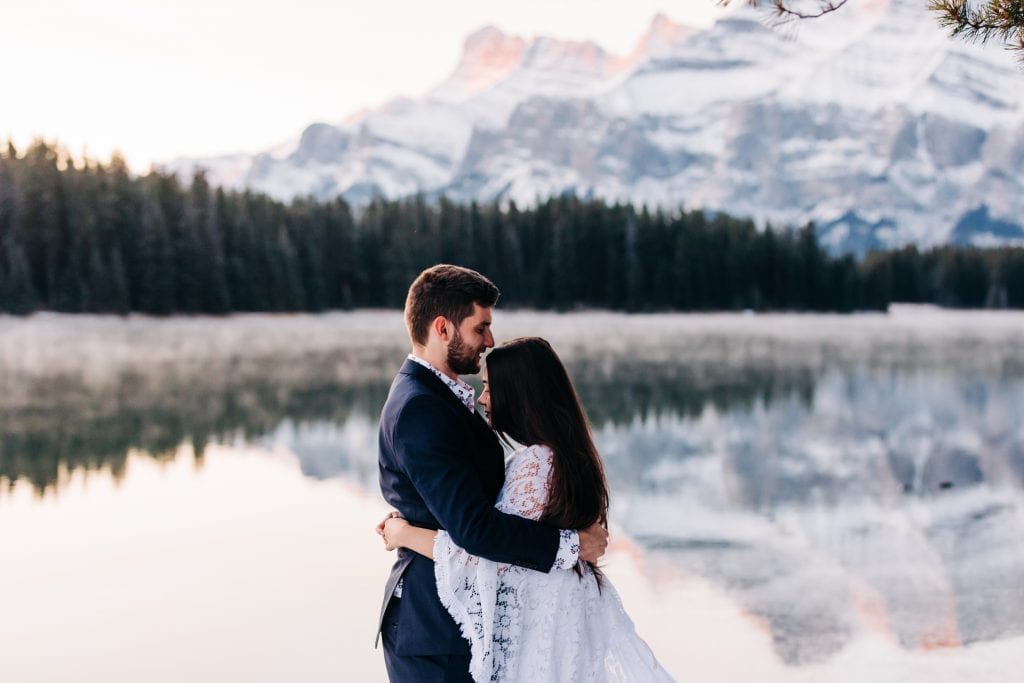 With an incredible view of Mount Rundle, making the early morning trek to watch sunrise at Two Jack is never NOT worth it! The most amazing blues, pinks, oranges and purples light up the face of Mount Rundle, and it's just a short drives from the town of Banff, with an even shorter walk from the parking spot to the perfect view point. You're bound to see photographers there catching their favourite time of day, and if you're lucky Parks Canada staff may even be scuba diving!
---
8. Wildlife
Yes, there are large bears here, and wolves, elk and cougars too!
Wildlife is one of the most beautiful parts of our beautiful & untamed National Parks, and so please – Obey all signs, and don't feed the wildlife. Check the reports before your visit for any updated postings on wildlife in the area, especially as this often means trail closures.
If you see "bear in area" signs along any trails, keep your heads up, travel together and make noise. Read this Parks Canada brochure Keep the Wild in Wildlife on what to do in case of a wildlife encounter so that you are prepared.
---
9. Explore Banff Avenue
Walking around town can be a fun time – there are many souvenir shops, cafes, bakeries and outdoor apparel stores. It is a haven for shoppers, foodies and adventure-seekers alike.
---
10. Chase the Northern Lights & Milky Way in a Dark Sky Sanctuary
11. Visit Peyto Lake (via Bow Summit)
For 2020, all access to Peyto Lake and the viewing platform at Bow Summit will be closed for roadwork. This doesn't stop it from being on my list of places – Peyto Lake is one of my ultimate and favourite spots in the Parks – this is due to the blue glacial waters, and the fact it looks like a wolf! I listed it as number 11, just for good measure! If you want to learn more about the Icefields, take a look at my 5 Day Jasper National Park Itinerary!
---
Basic Stats About Banff
The first National Park in Canada, Banff was established in 1885.
Take your pick of over 1600 kilometres (1000 miles+) of maintained hiking trails & more than 6000 km2 of wilderness in the Canadian Rockies!
The nearest Airport is the YYC (Calgary International Airport), a 1.5-hour drive away.
Best Place to Eat in Banff
Getting Around
The best bet is to rent your own vehicle (with GPS!) to explore at your own pace.
Most roads are paved and in good shape, however there are some gravel mountain roads and depending on the time of year you visit, you may have to pay extra for winter tires and all-wheel drive.
Booking a bus tour, or planning through Roam Public Transit is an option for those of you not wanting to drive.
Getting an international data plan is not really required – Mobile service is few and far between in the Park, however right in Banff townsite there is service, as well as at the Husky Gas Station in Lake Louise town.
Peak season for tourism is June – September, if you can plan for off-season/shoulder season I highly recommend it!
If you prefer in person services, the Banff Visitors Centre is a great spot to get park passes, bear spray, up-to-date hiking guides and even backcountry permits.
What to bring with you
The biggest thing to remember (other than amazing hiking boots!) is to pack layers.
Mornings, even in the summer, can be frosty – but quickly turn into hot summer afternoons! If you forget anything, don't worry! There are speciality stores all over in the town of Banff, and both Canmore and Cochrane offer many of the commercial box stores.
---