Acro Yoga Intimate Couple | Cedar Lane Weddings
Acro yoga is a hybrid combination of acrobatics, healing arts, and yoga. It can help take you to the next step in your practice by connecting you with others while boosting strength, body awareness, and playfulness. As it is a partner-based practice, it also takes you out of your comfort zone and requires that you exercise your trust muscle!
The universe aligned and presented a perfect opportunity to finally meetup with Cole & his beautiful partner Melissa, at the Kindle Workshop in October. Cole has been actively learning and teaching alongside my longtime yoga instructor, and positive life guru, Michellene Kandert at Lotus & Lettuce, in both YEG and Vernon BC. His ability as an Acro Yoga instructor came as no surprise when we started this Acro Yoga Intimate Couple session.
Doing yoga with a partner is one of the most intimate ways to gain trust and resilience in a relationship. Trusting someone to not drop you, and to intentionally work together demands a new level of intimacy. I think
Melissa is herself an amazing human who speaks to social justice and human rights in Canada and abroad and meeting her has been a sheer joy!
I am so excited that I get to share these gorgeous Acro Yoga Intimate Couple images with you. If you're looking for inspiration on how to turn a basic room into your own intimate & steamy yoga studio / shower room, look no further!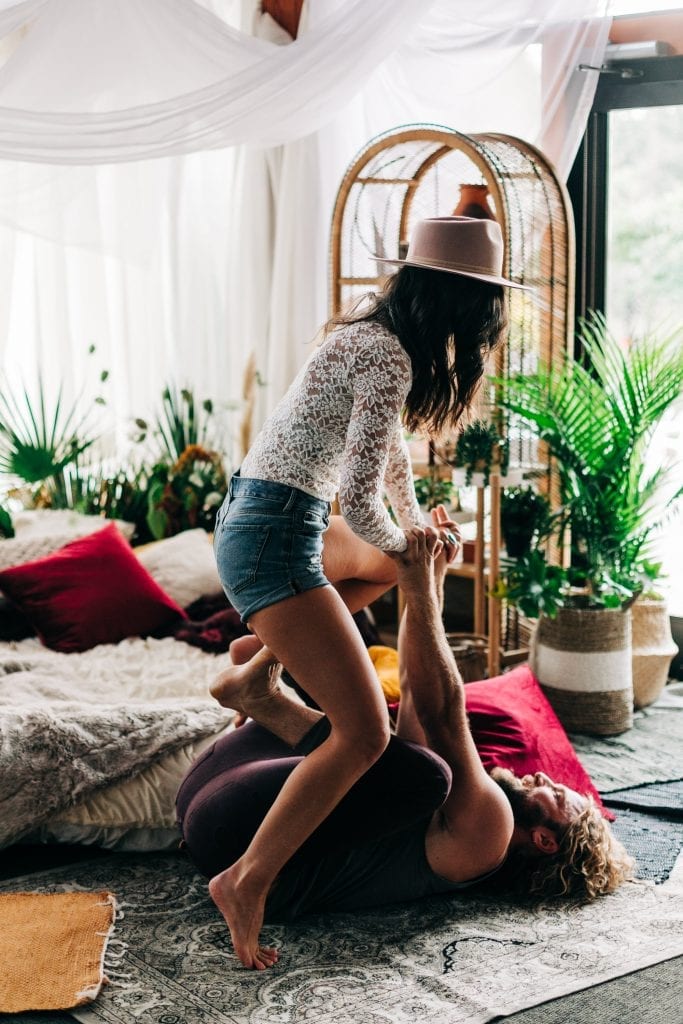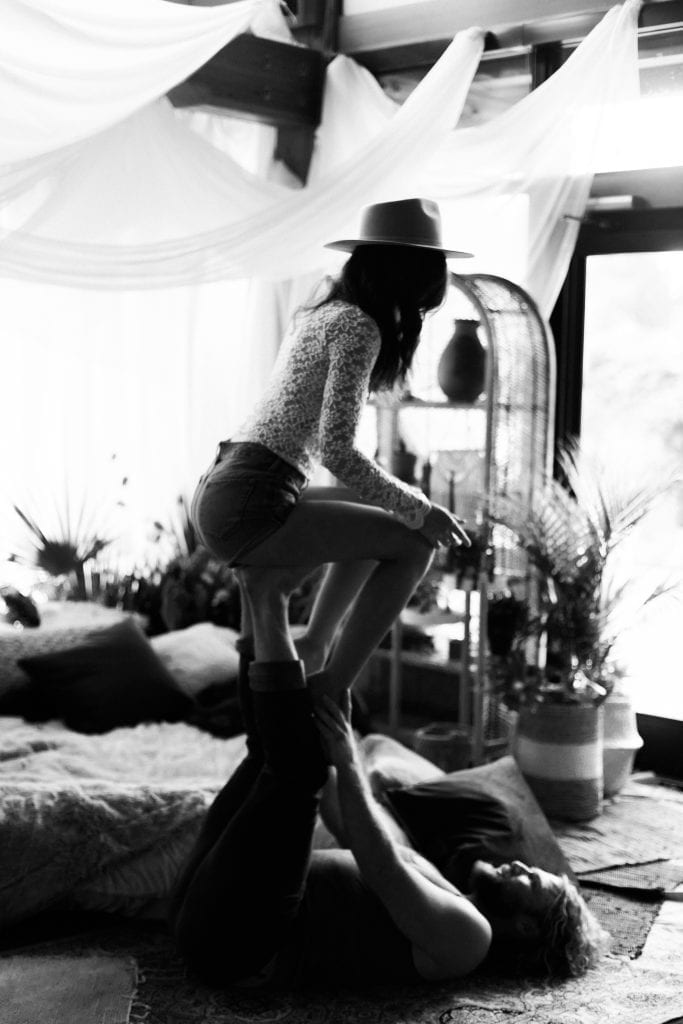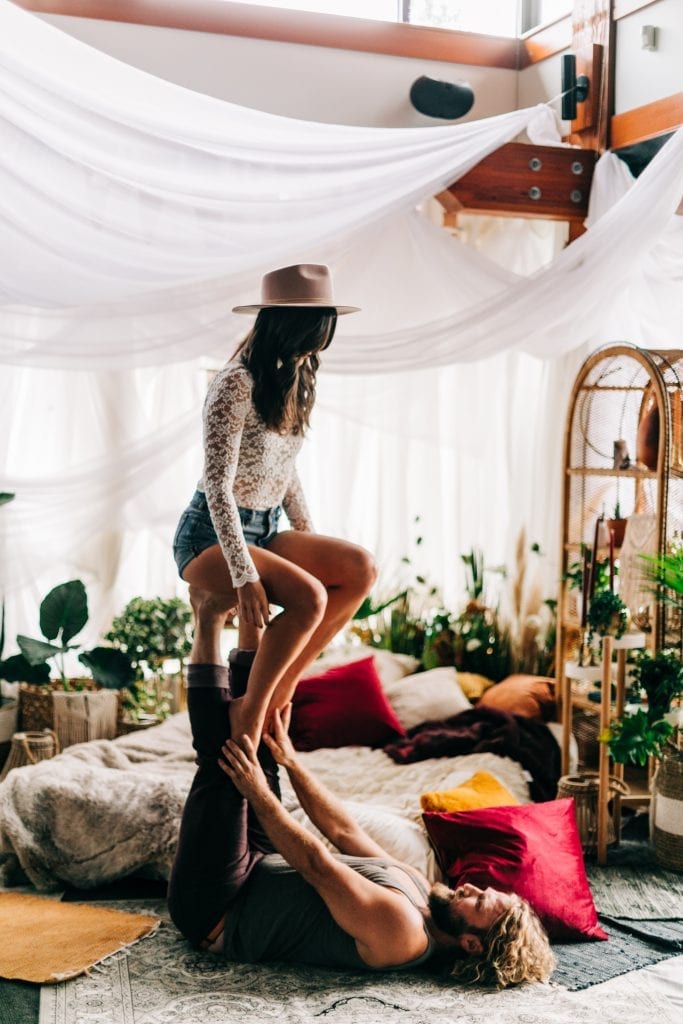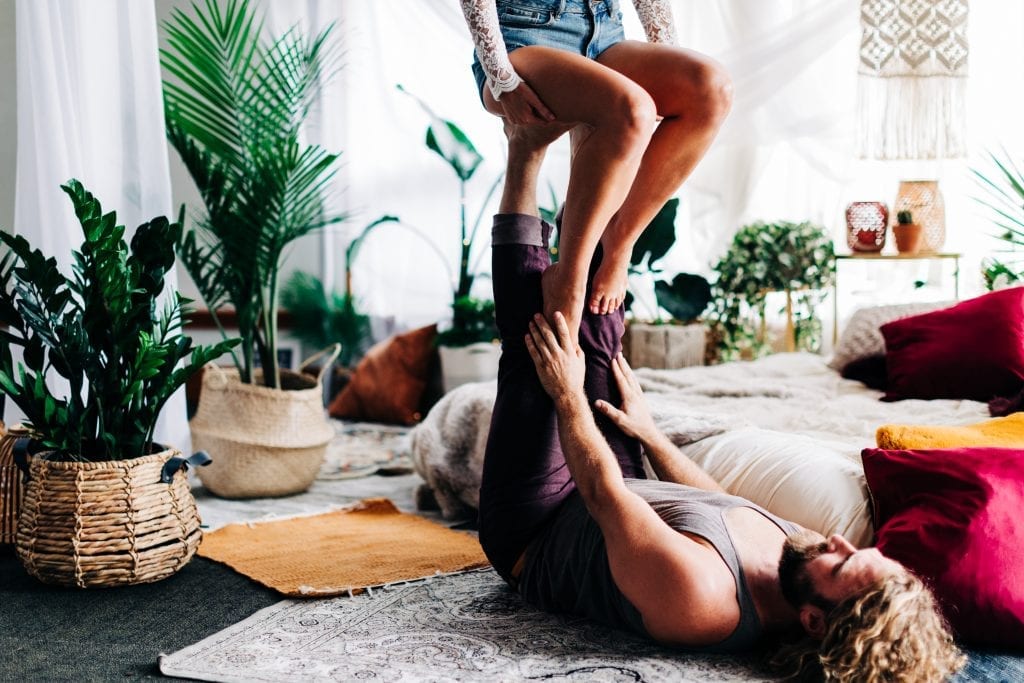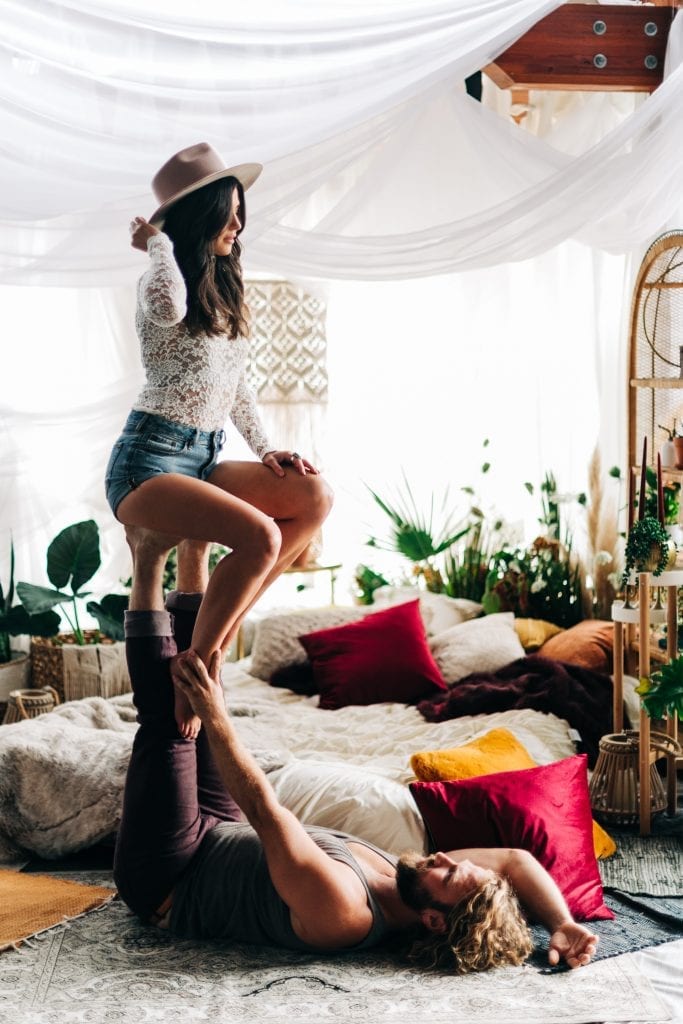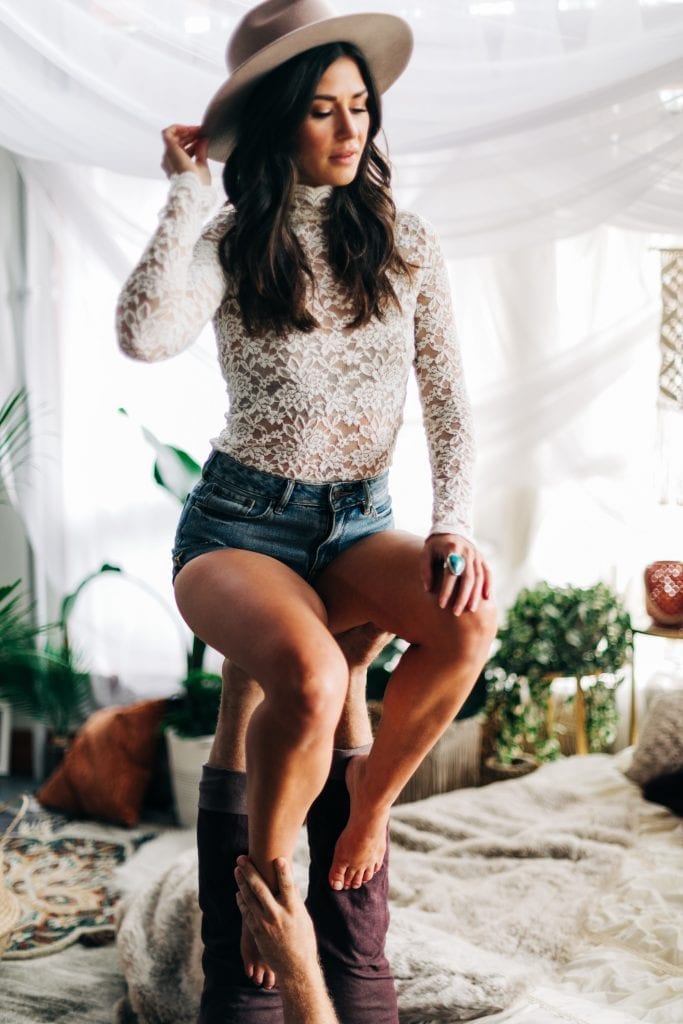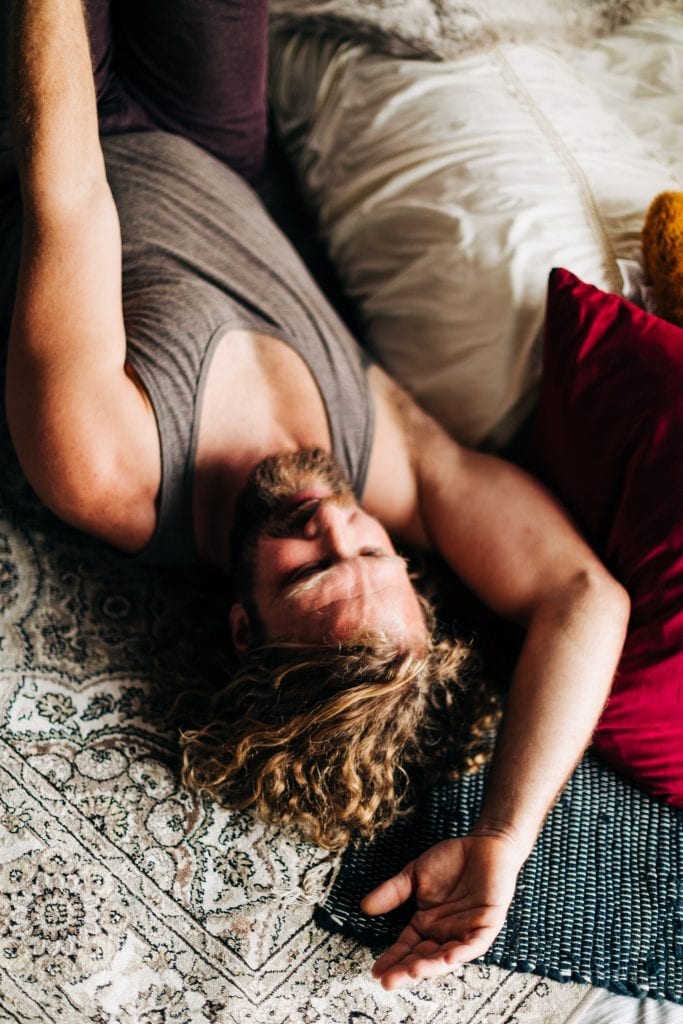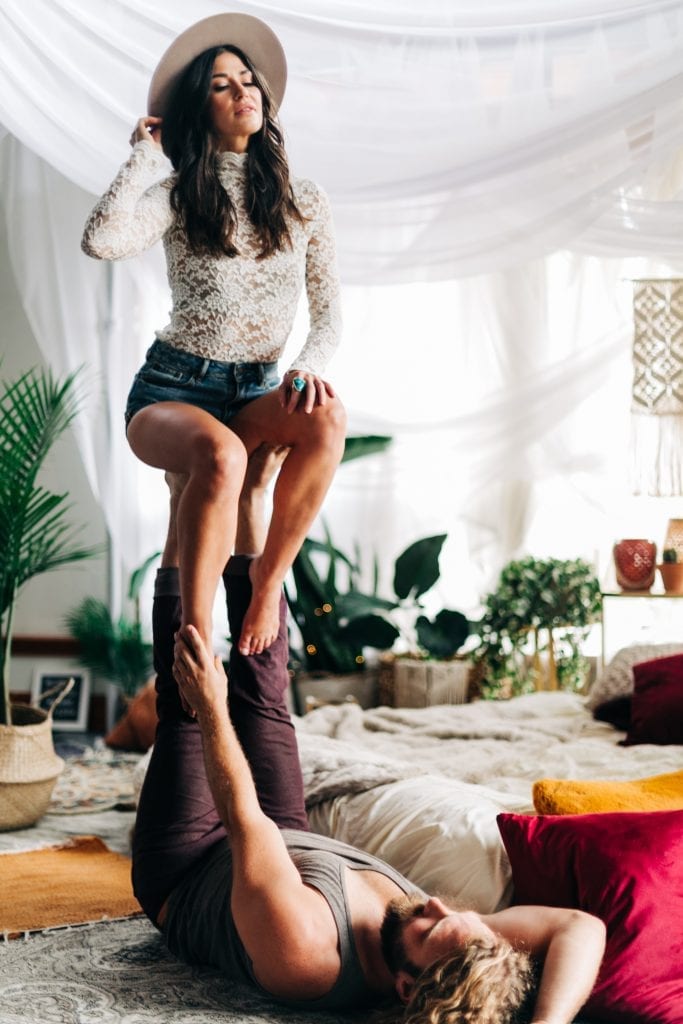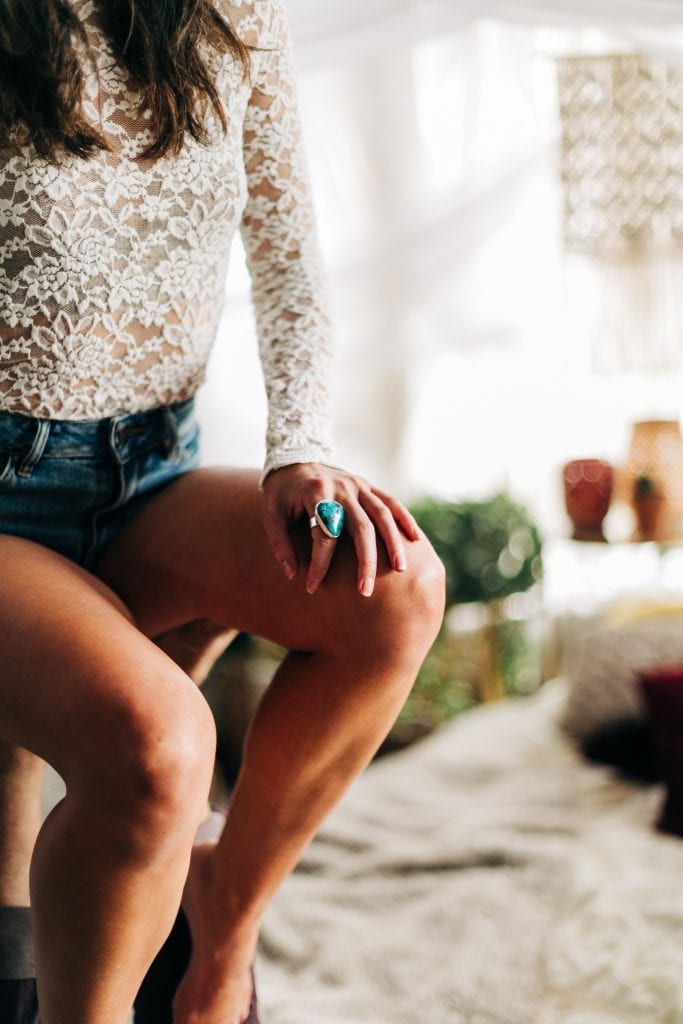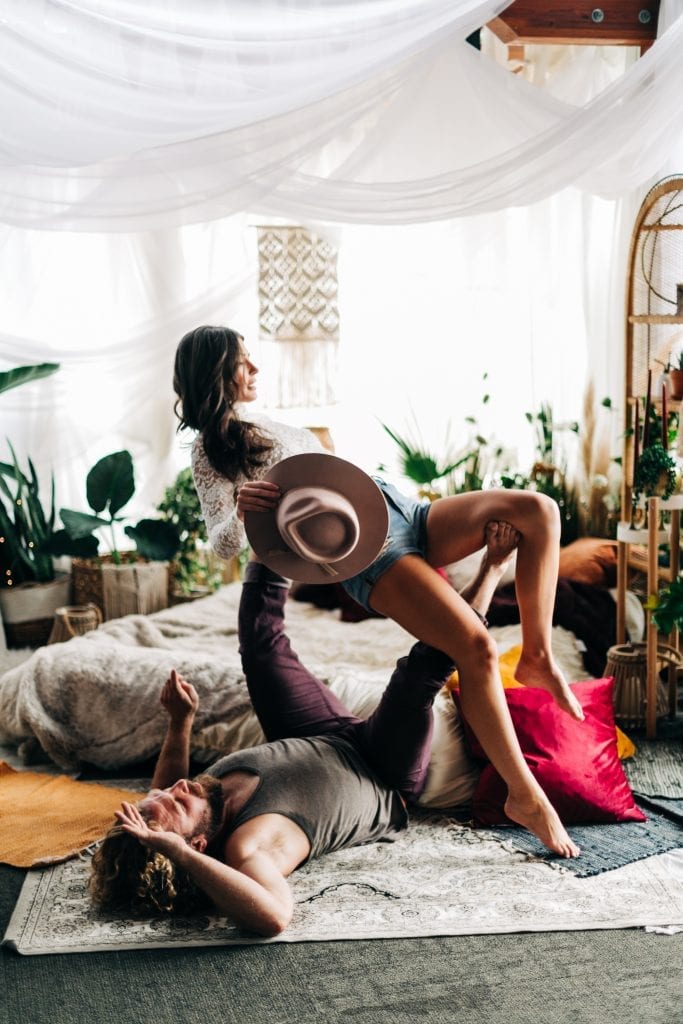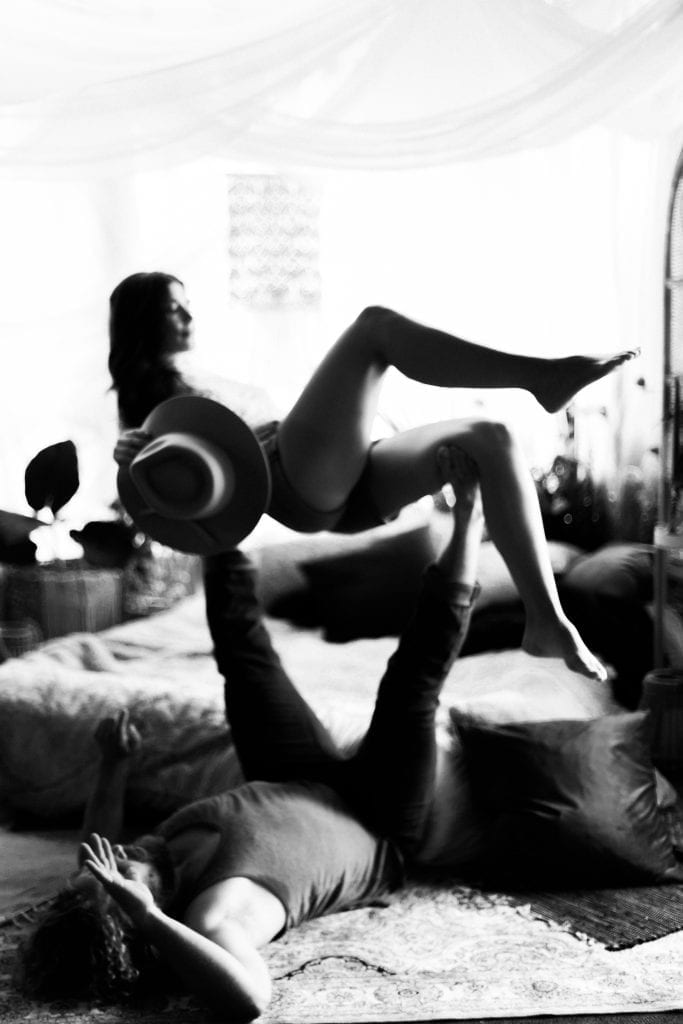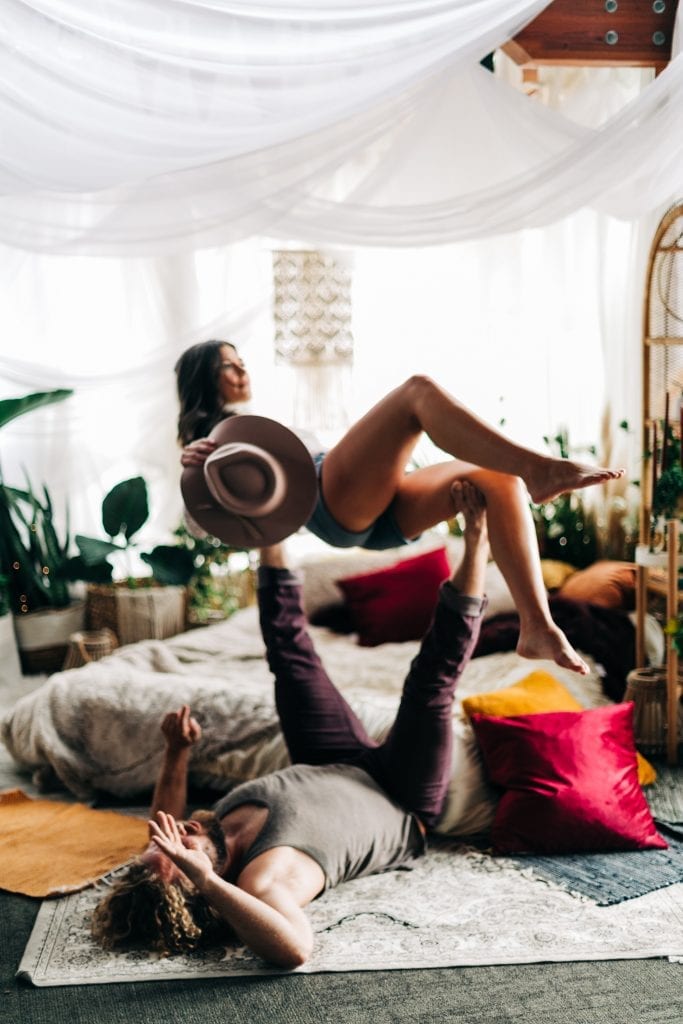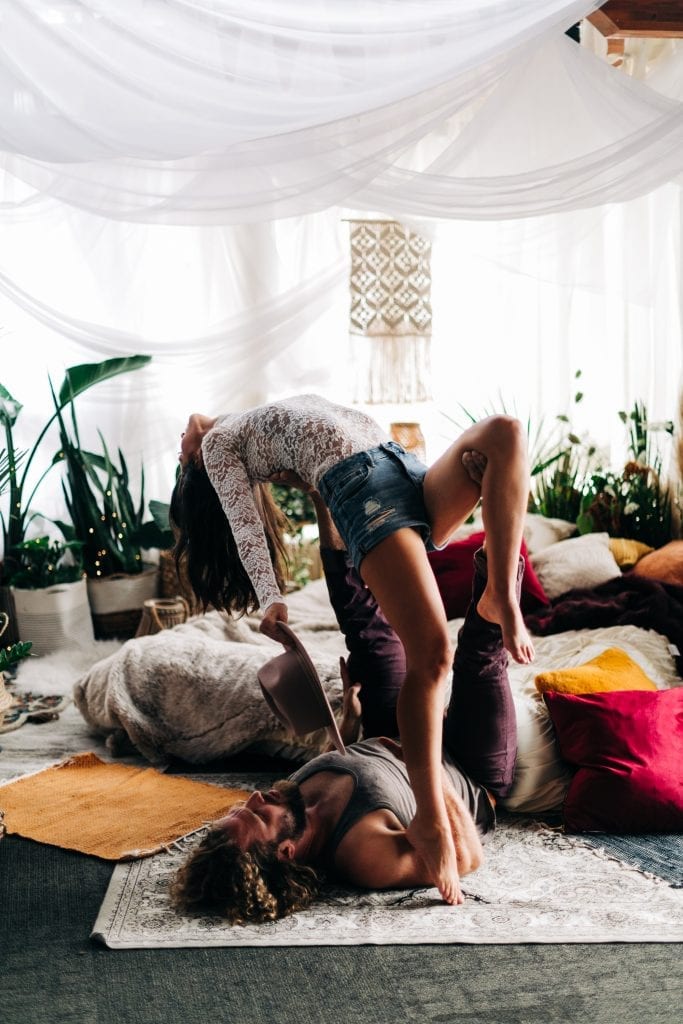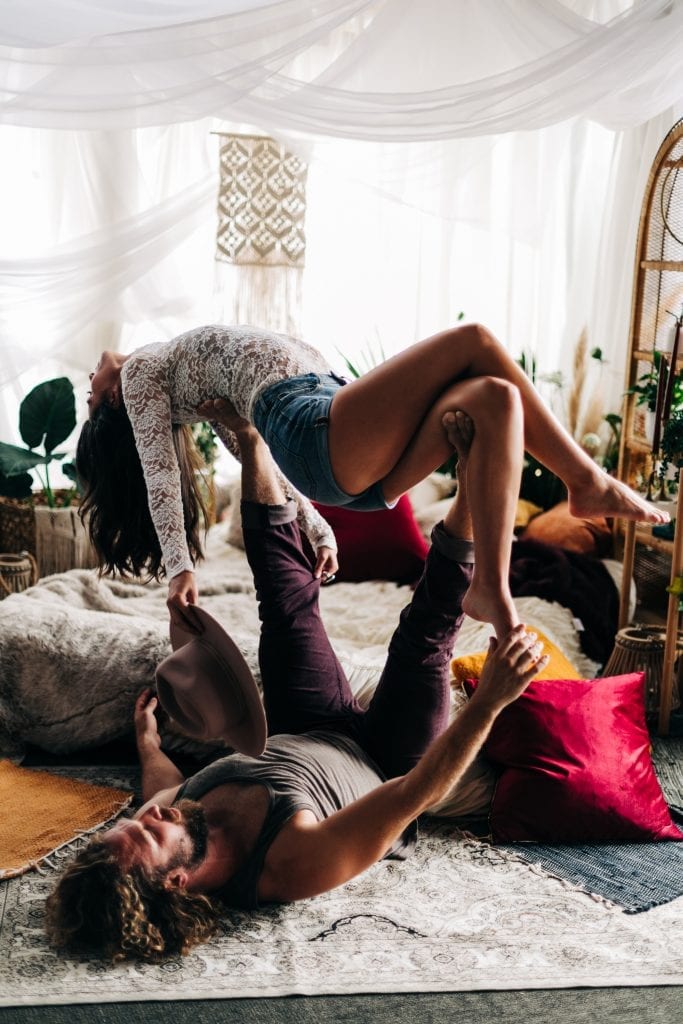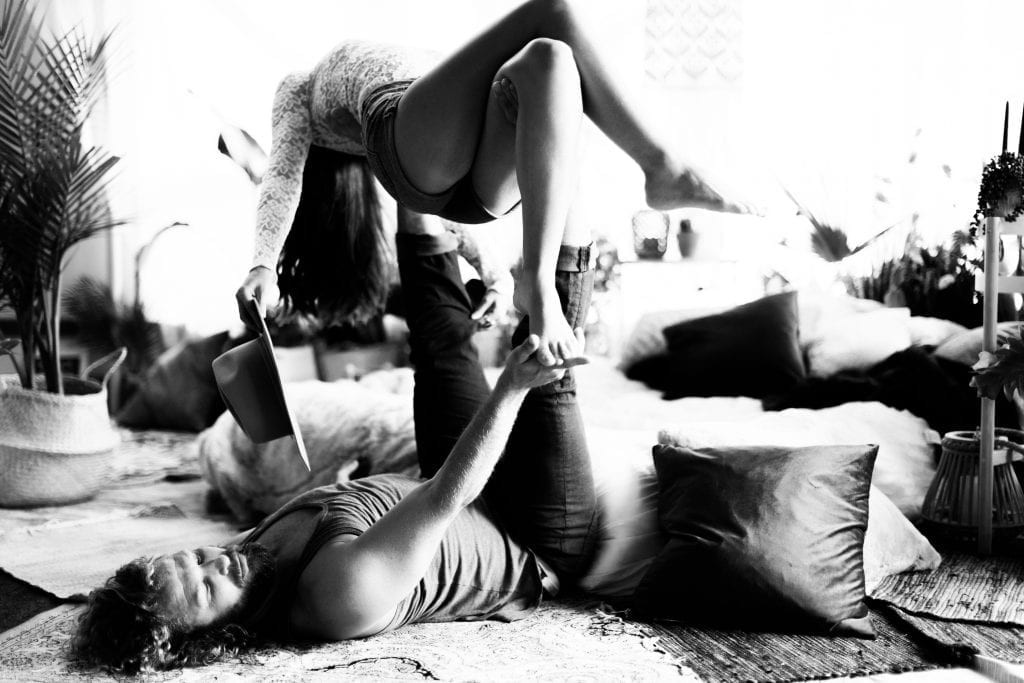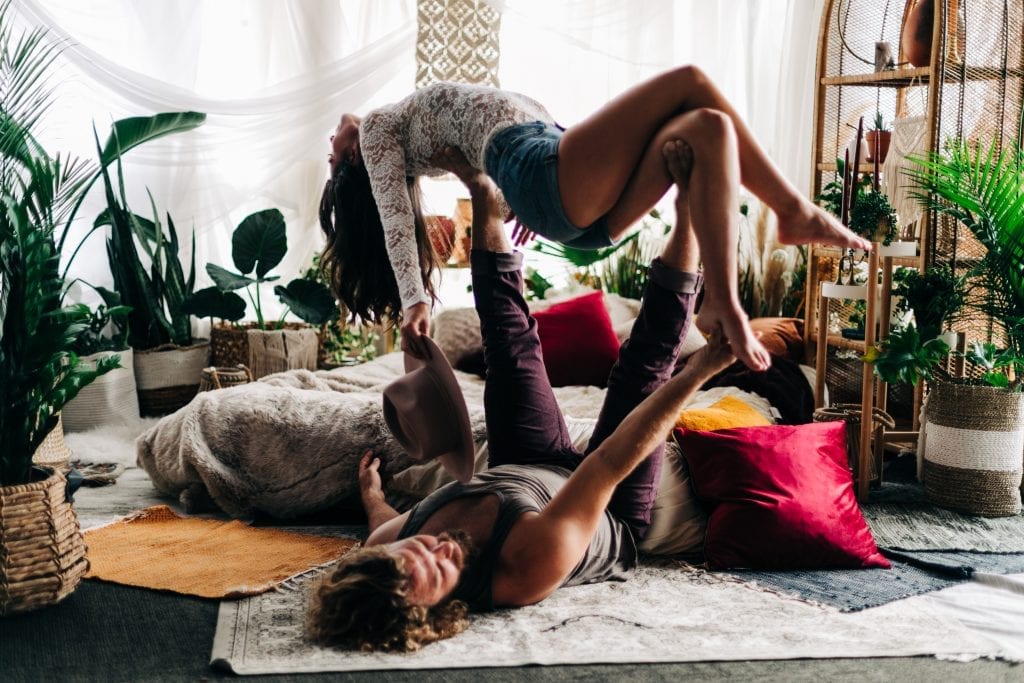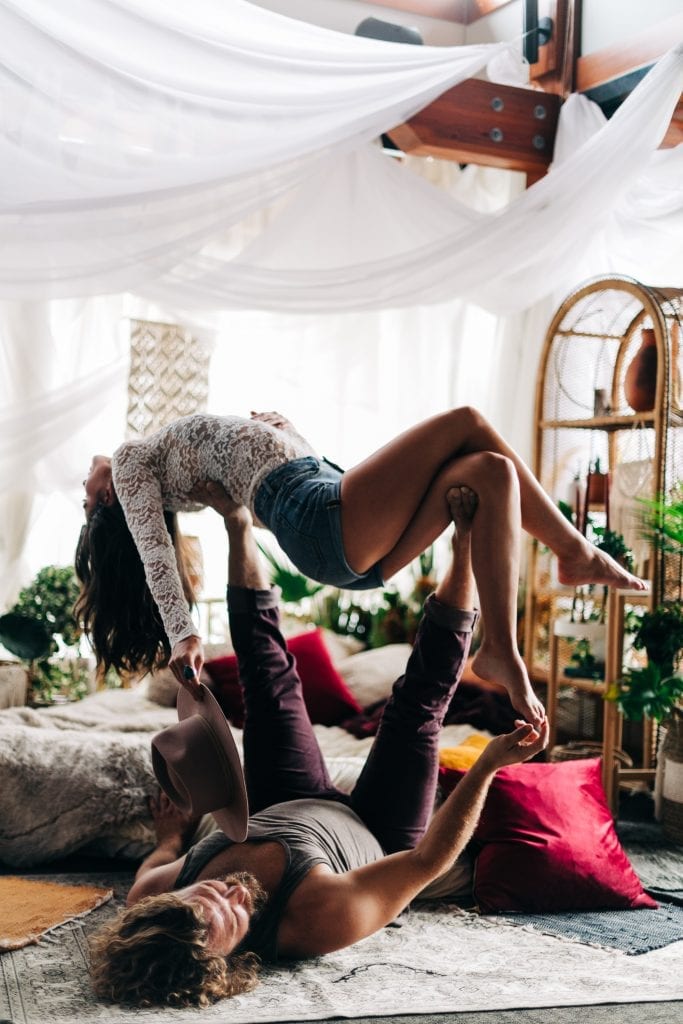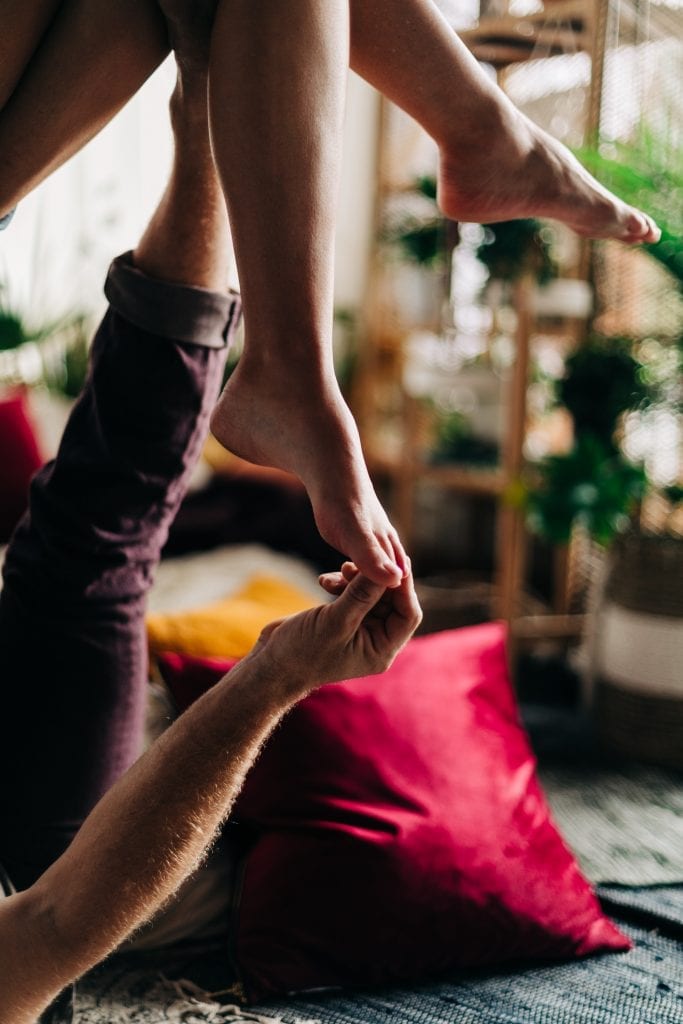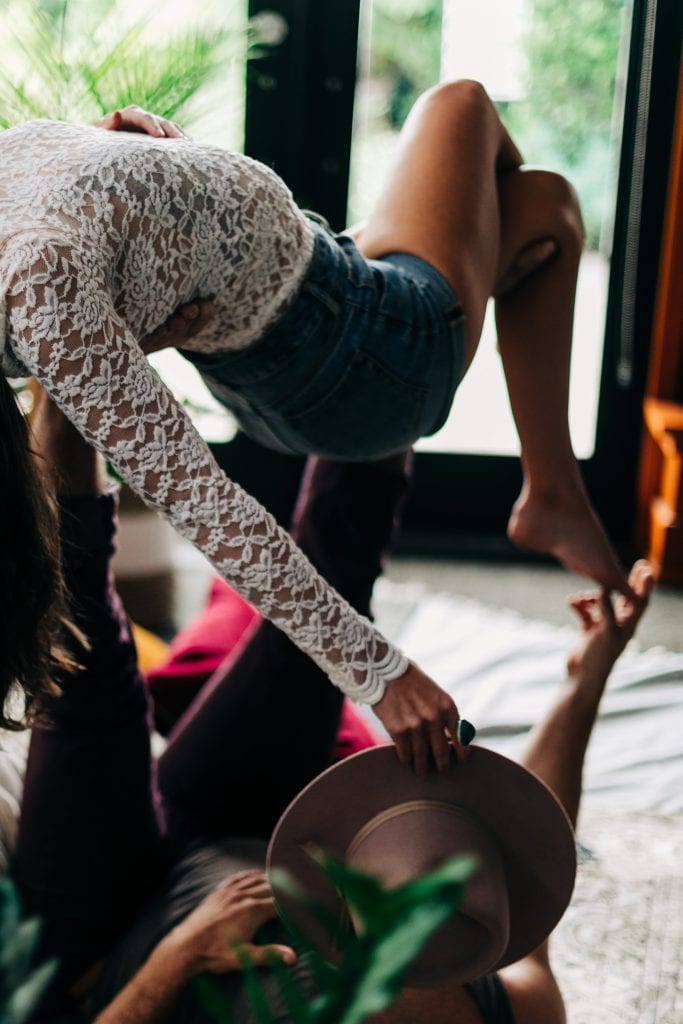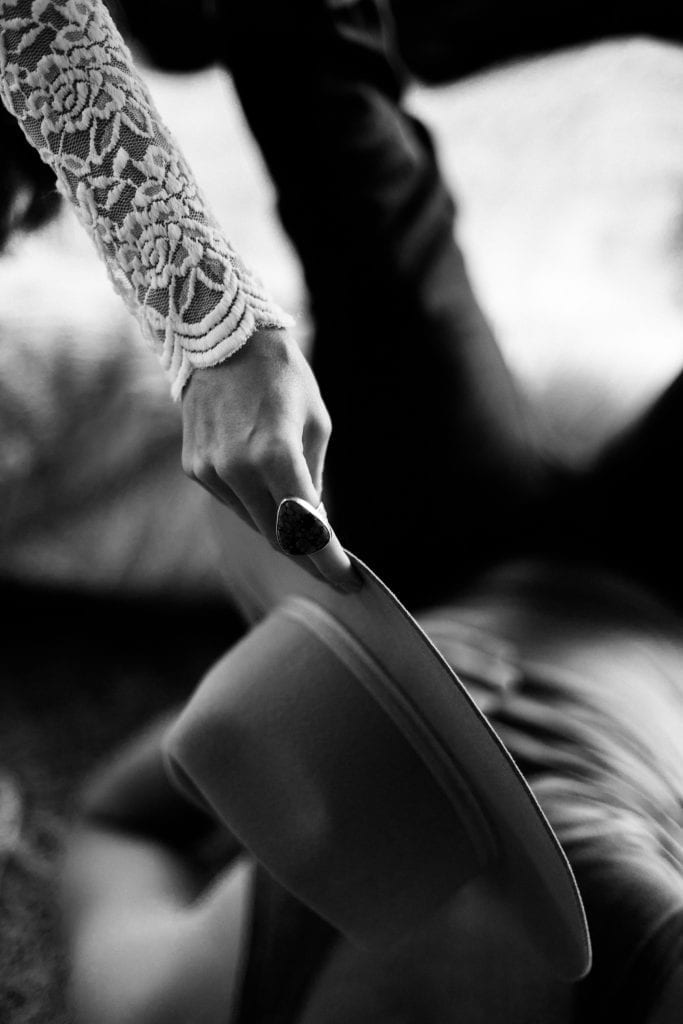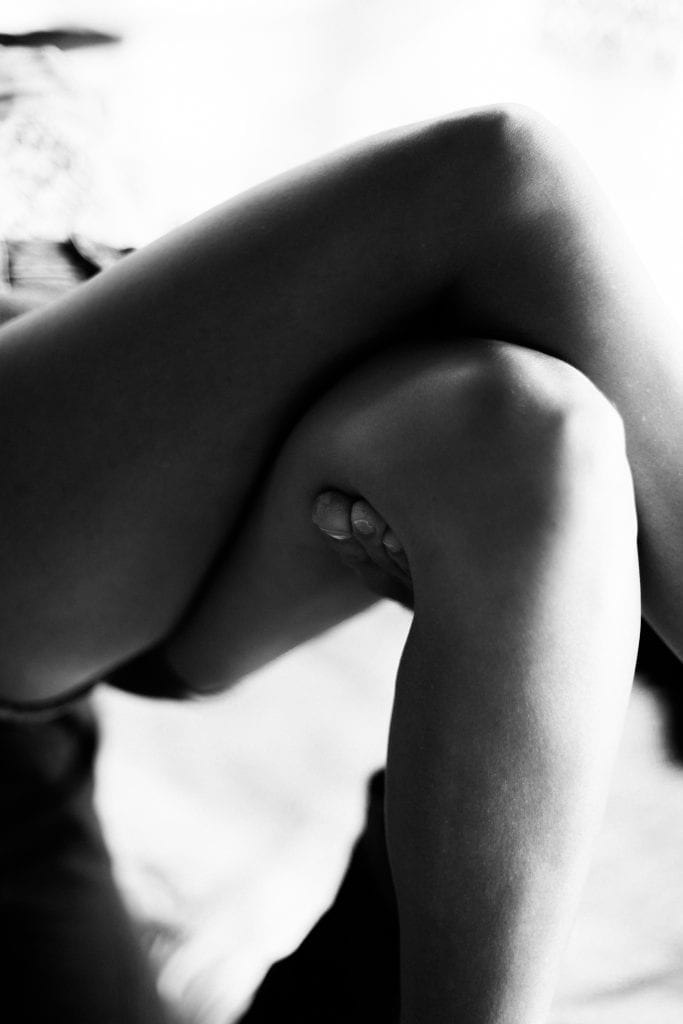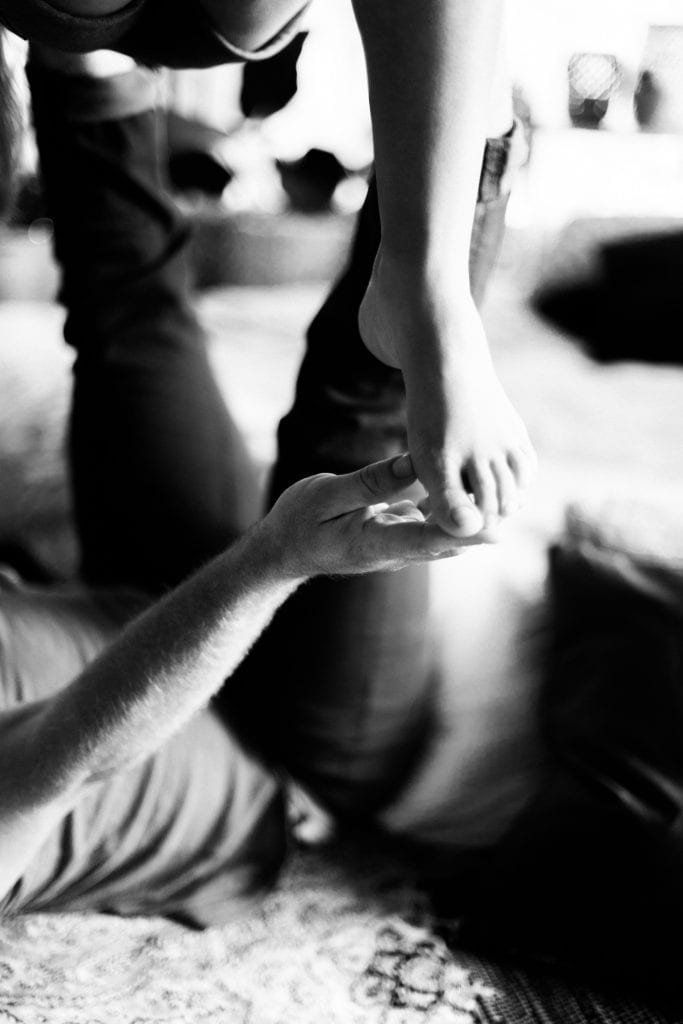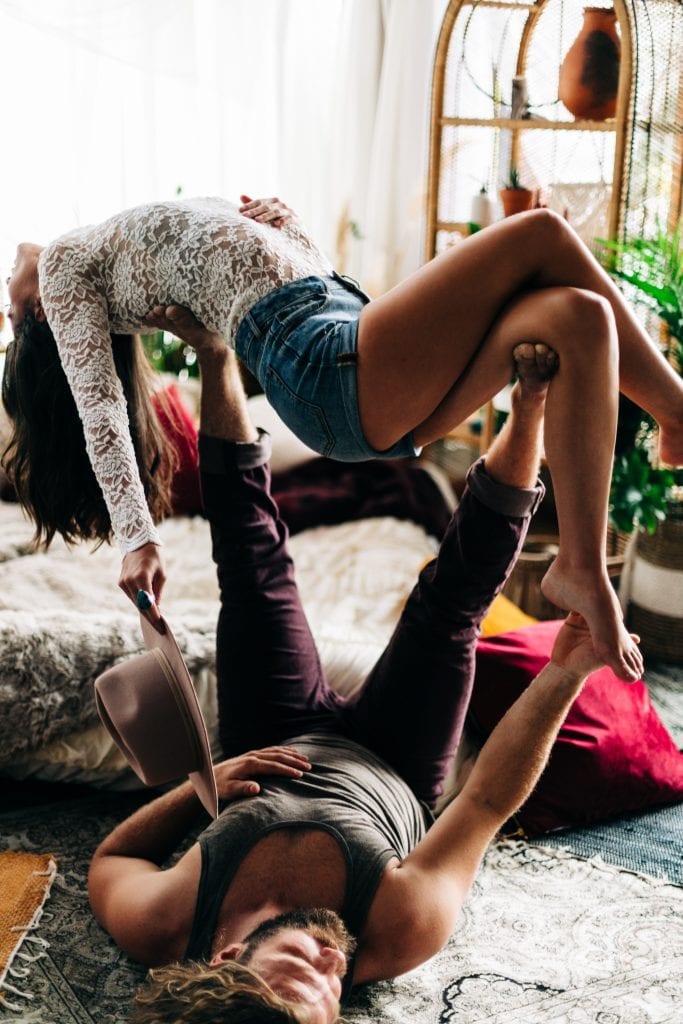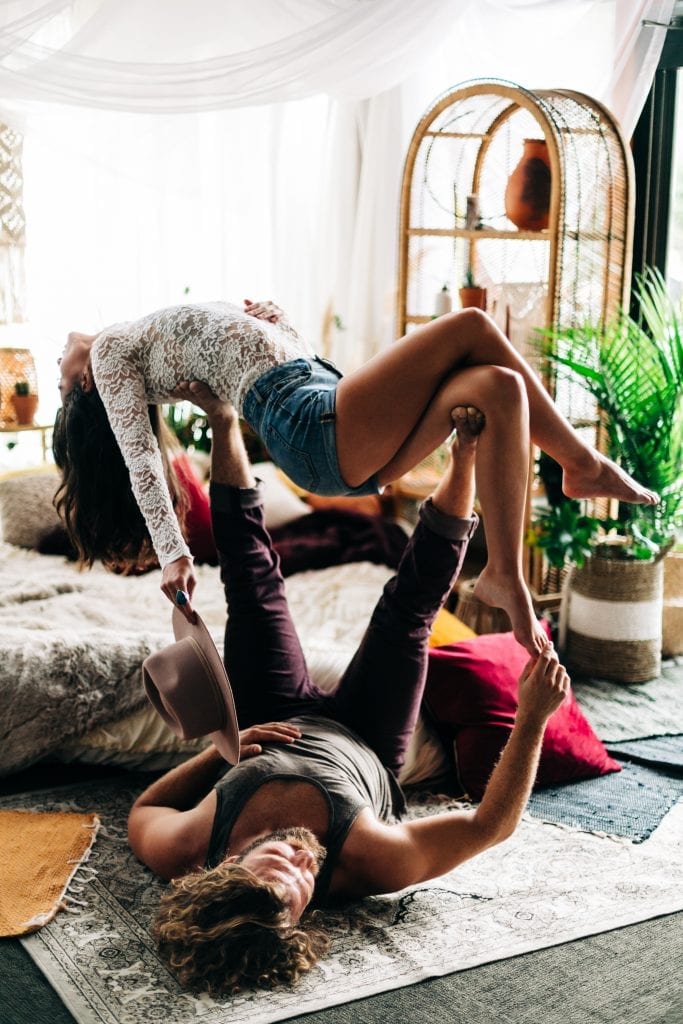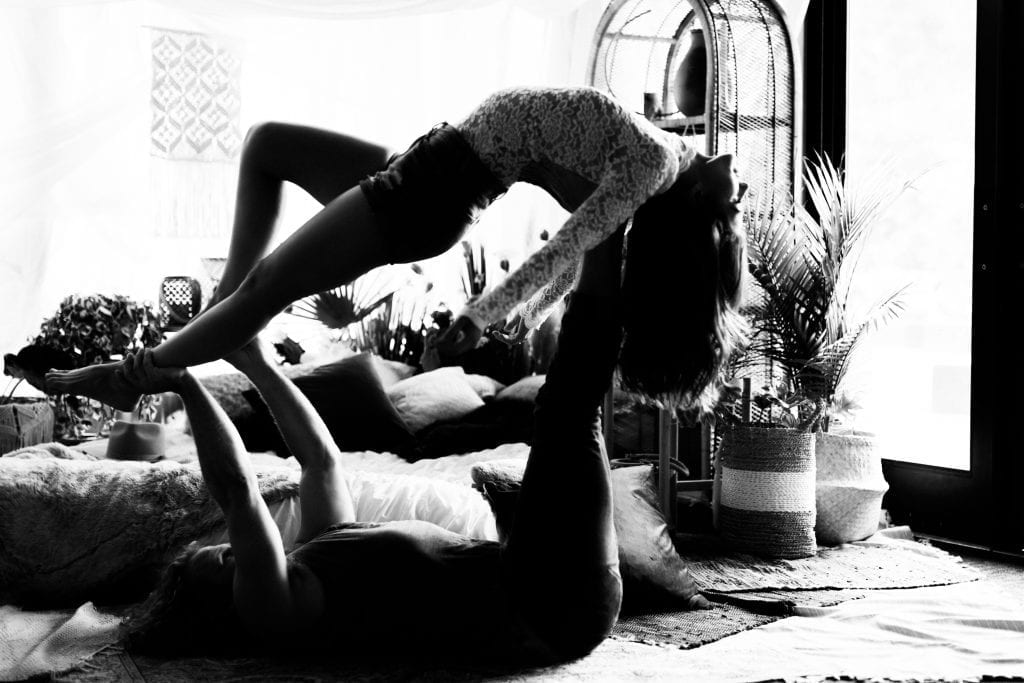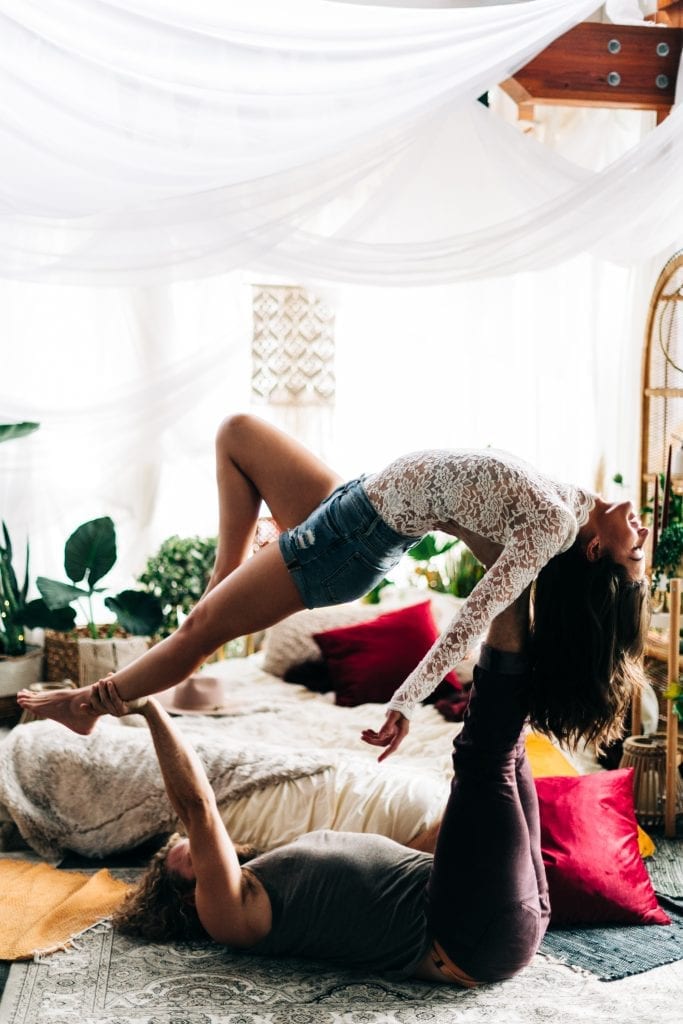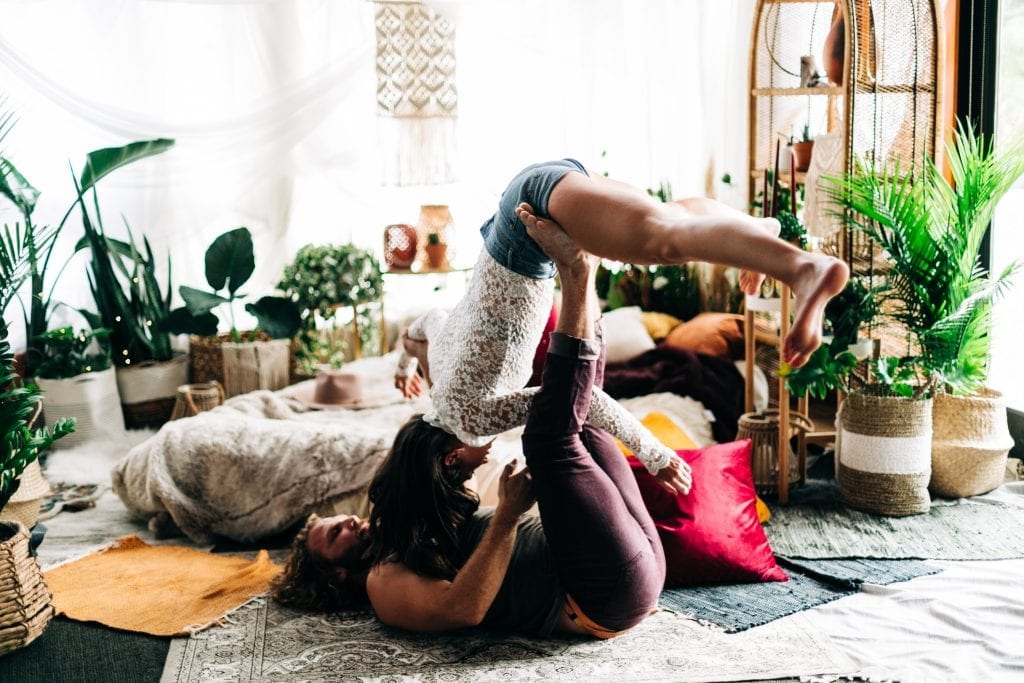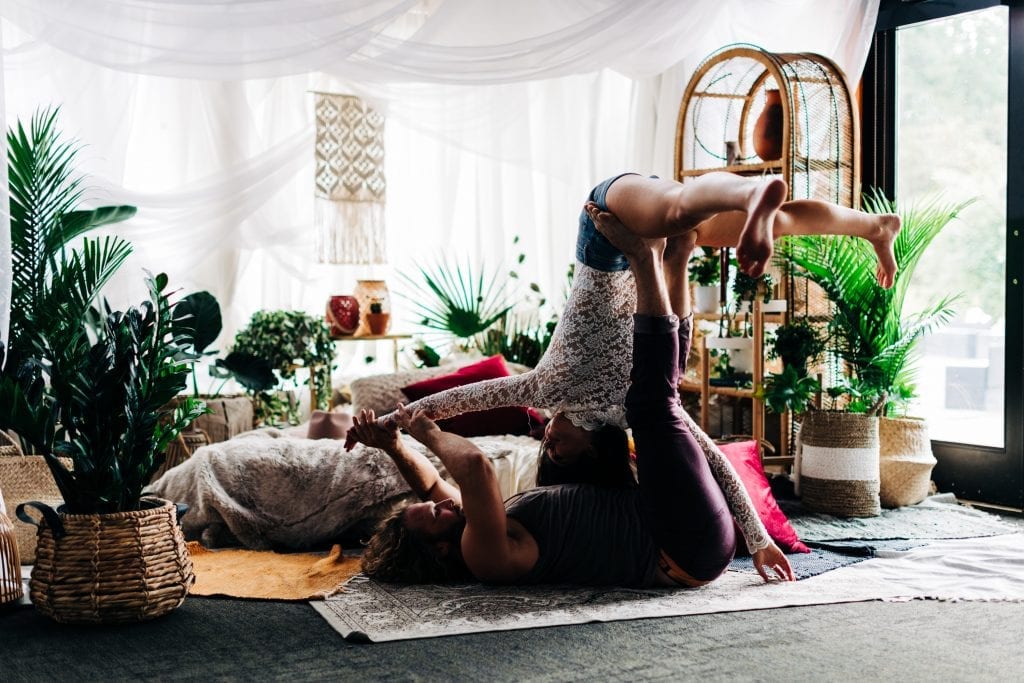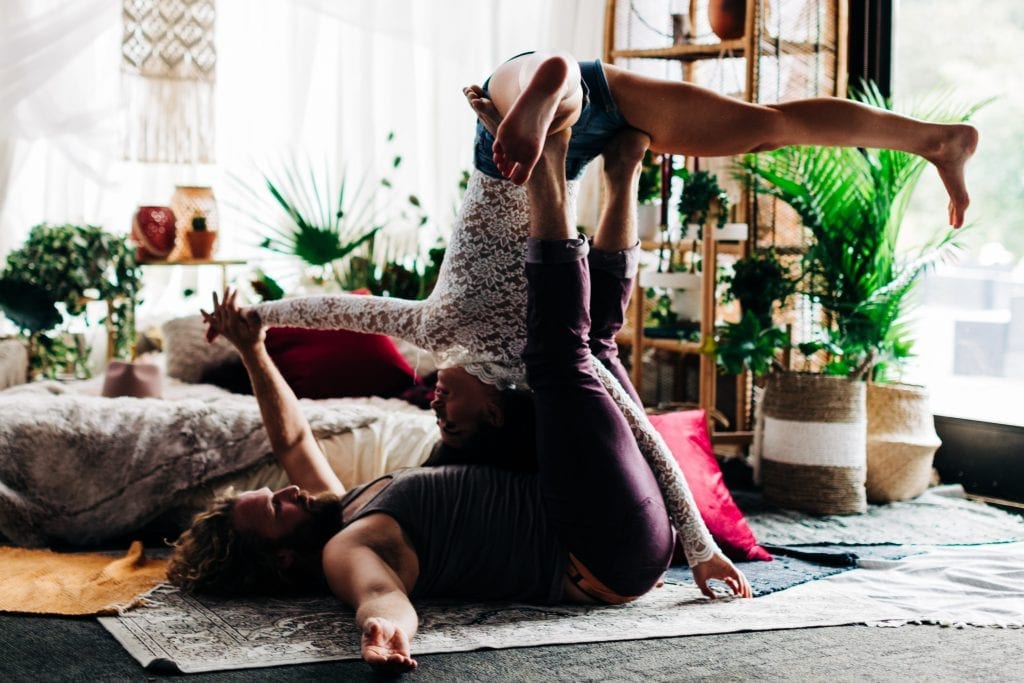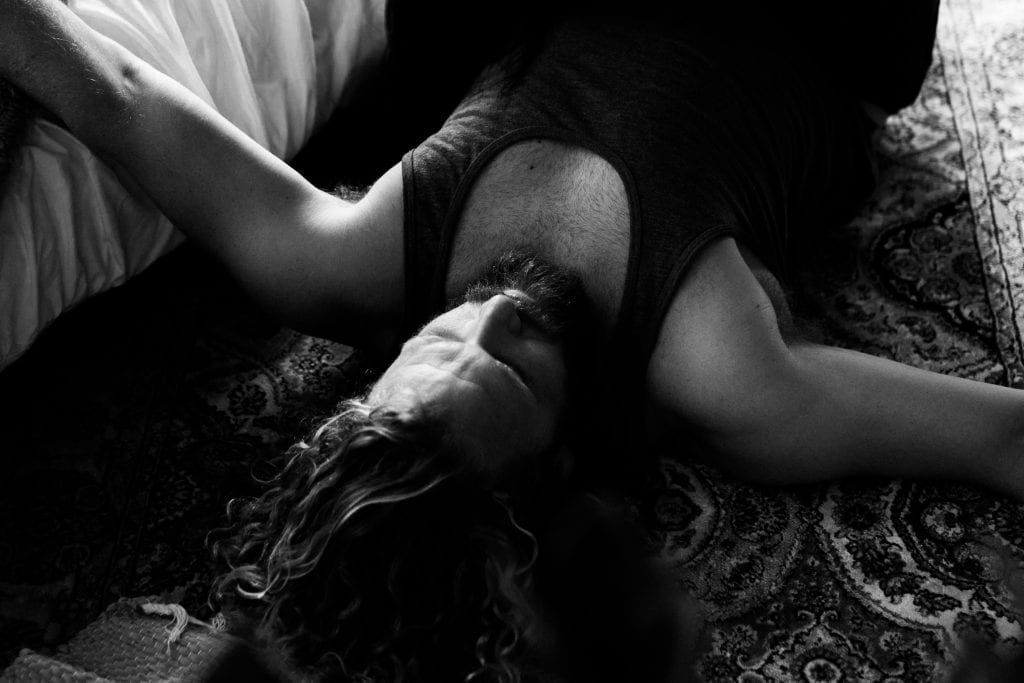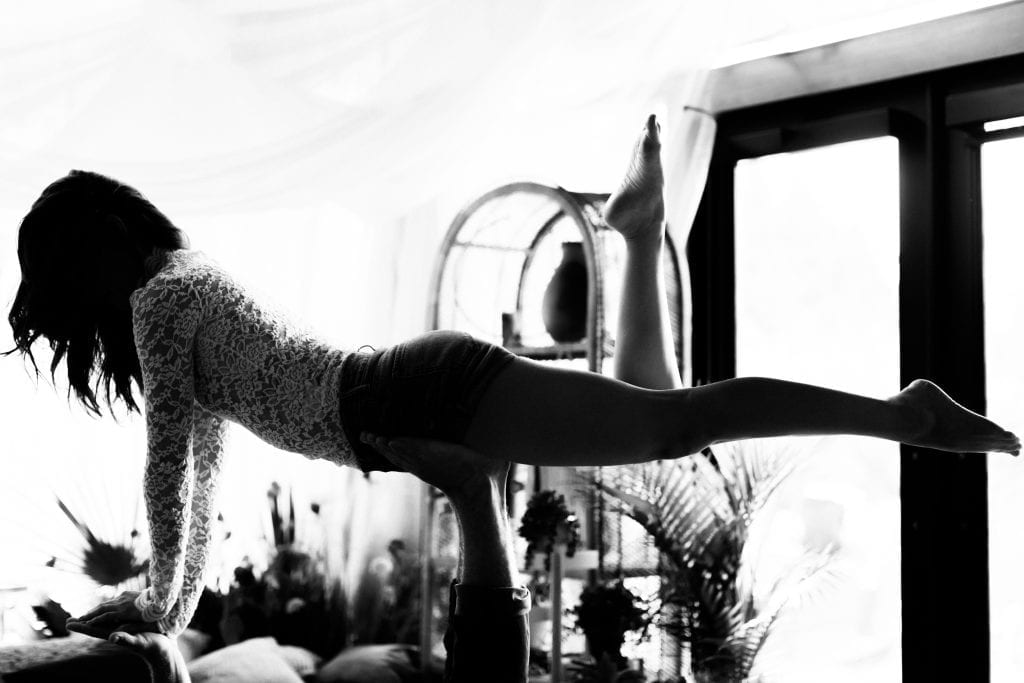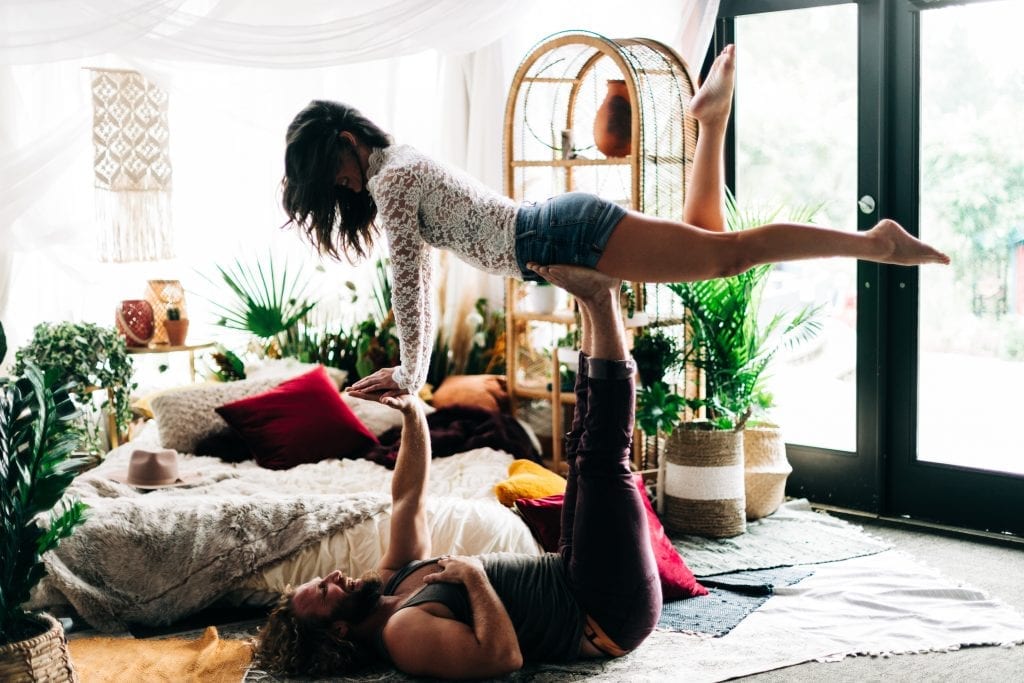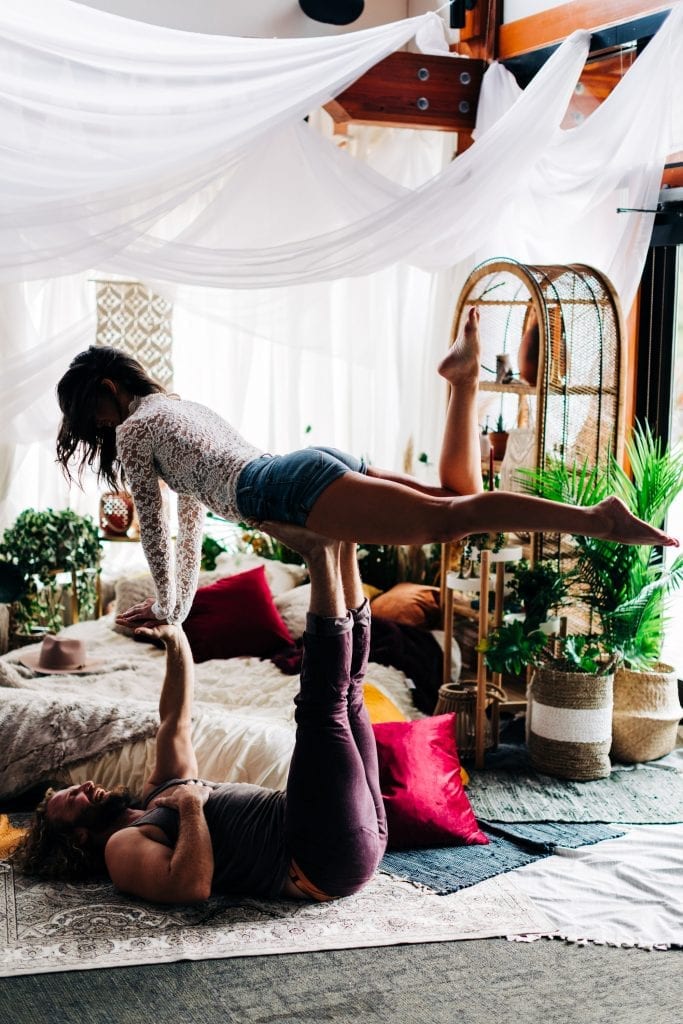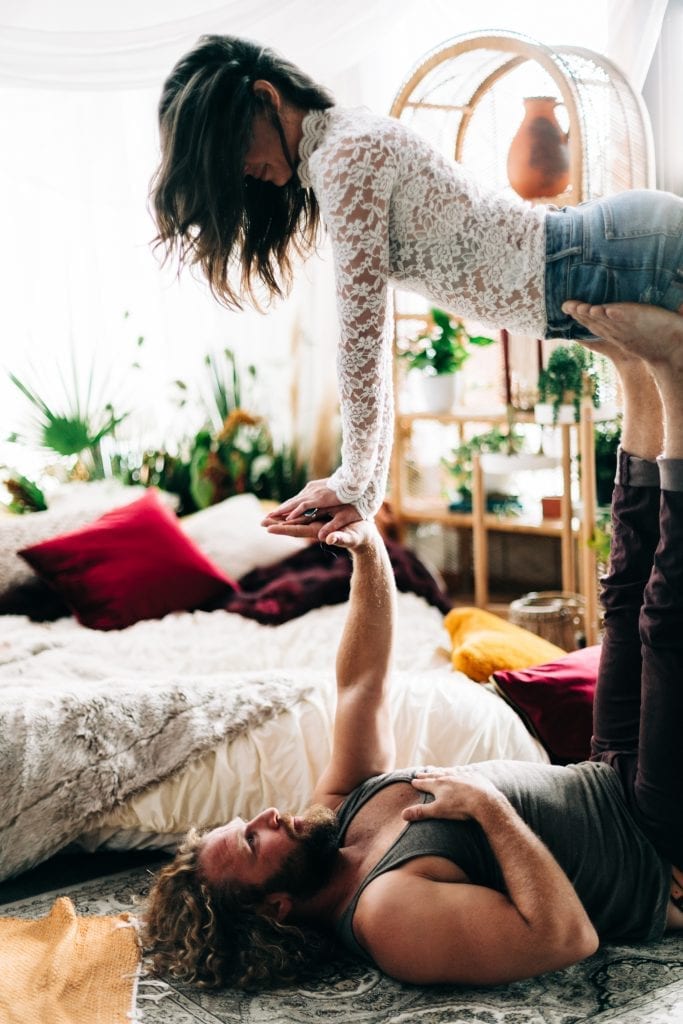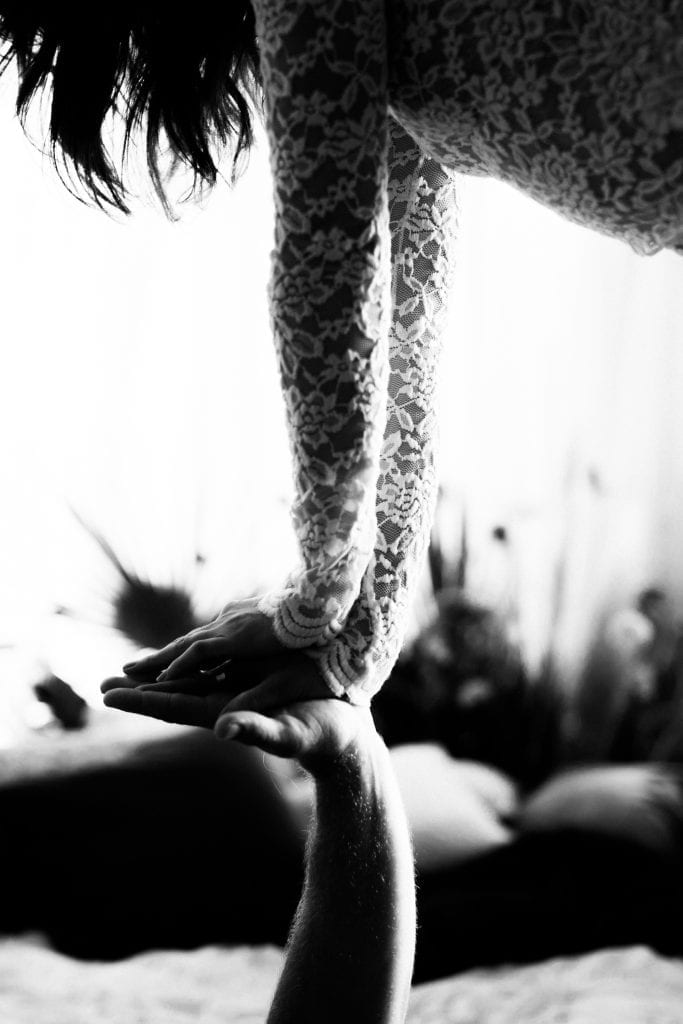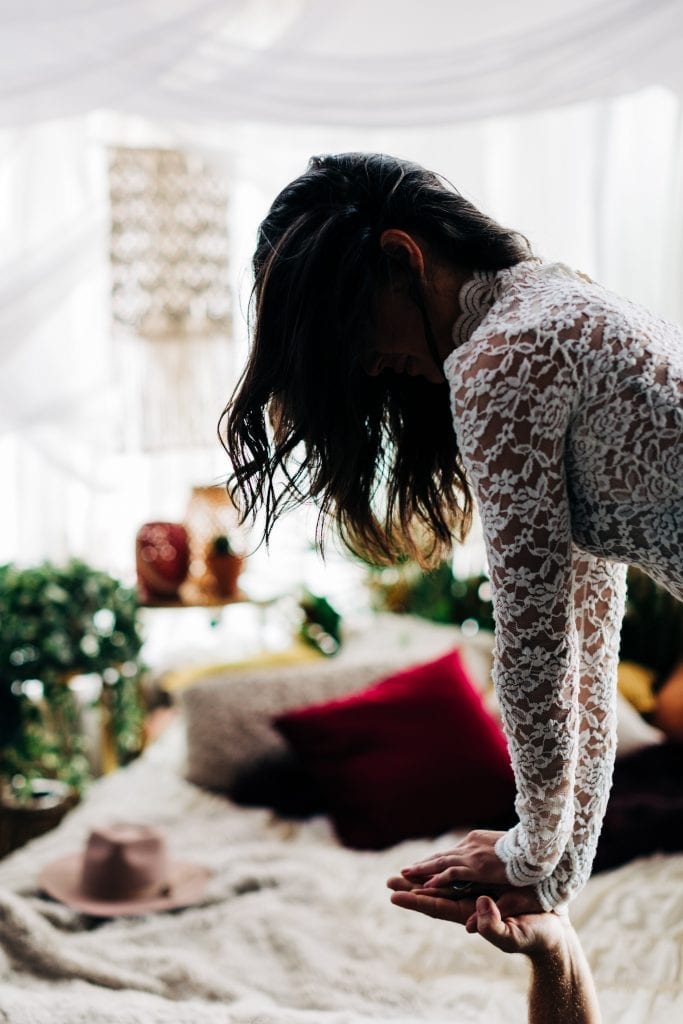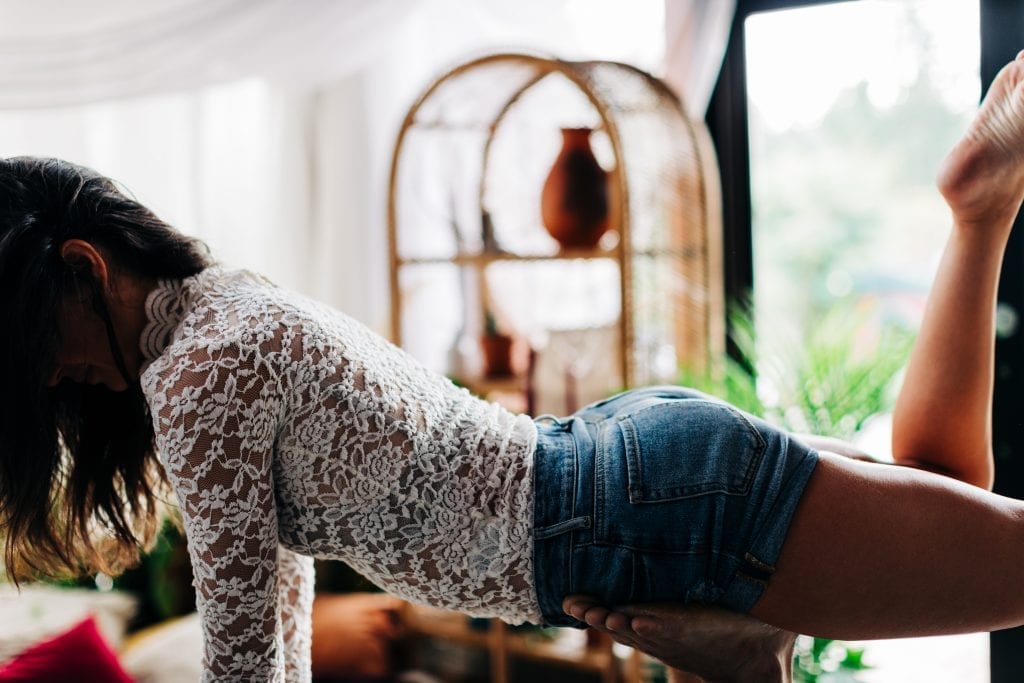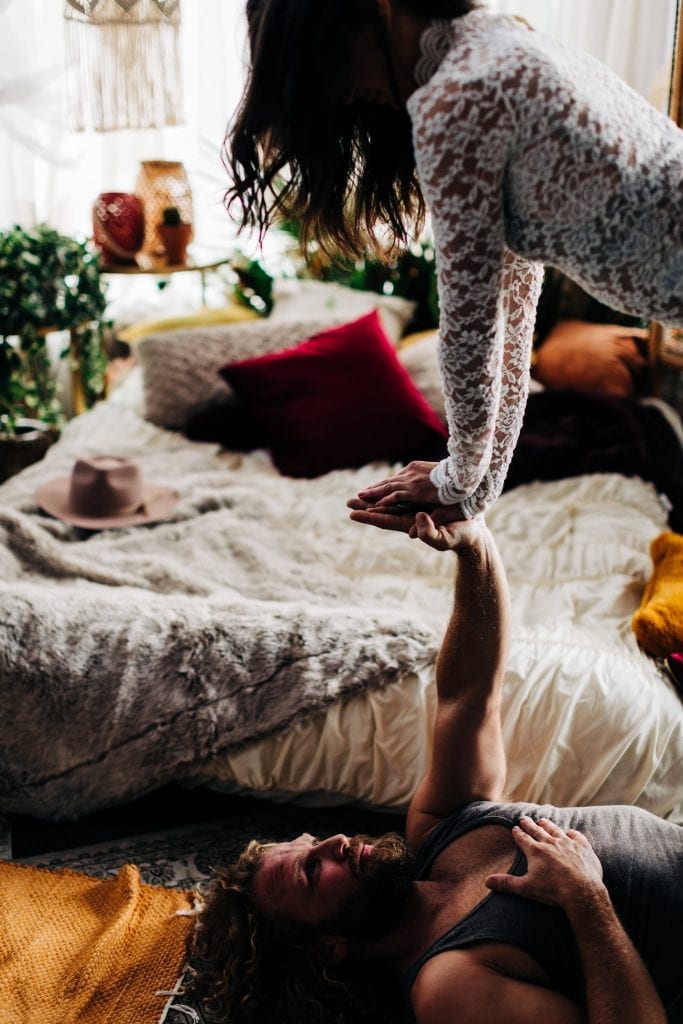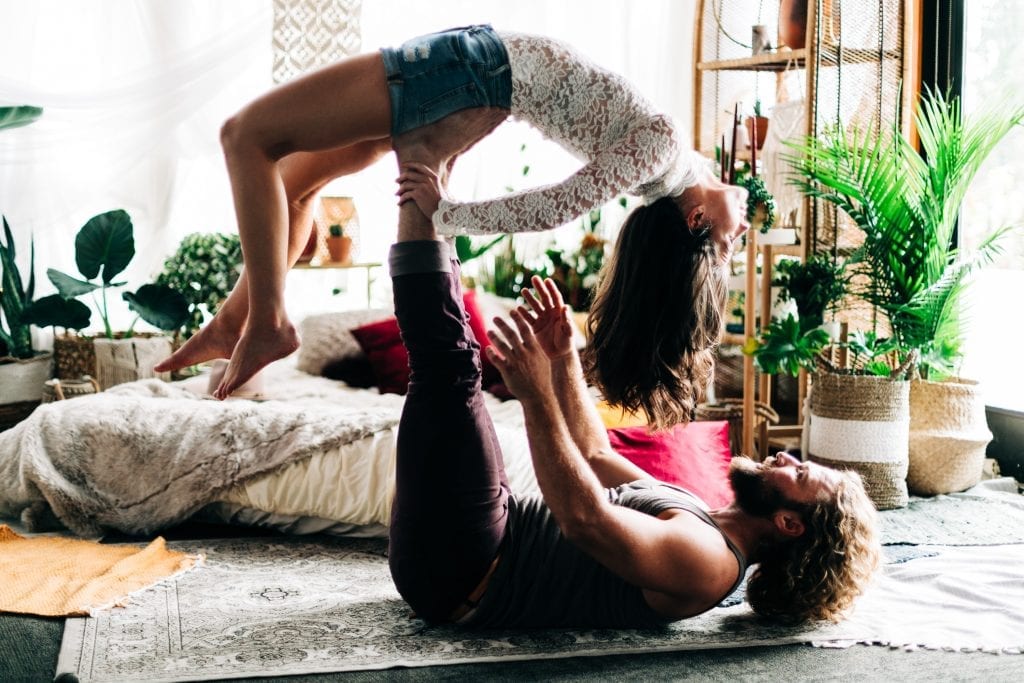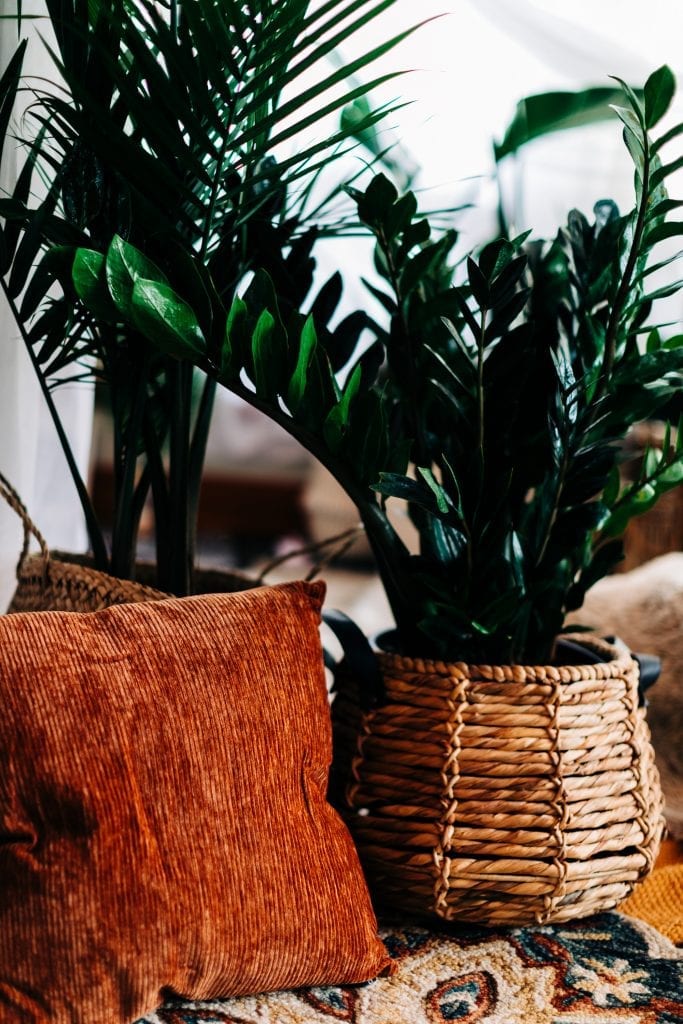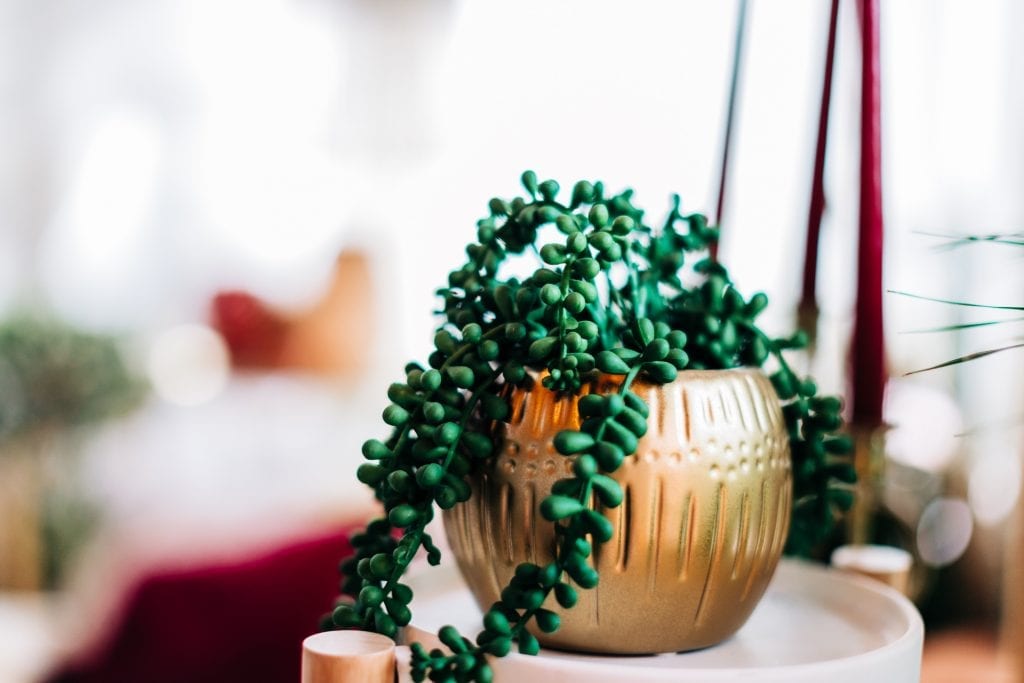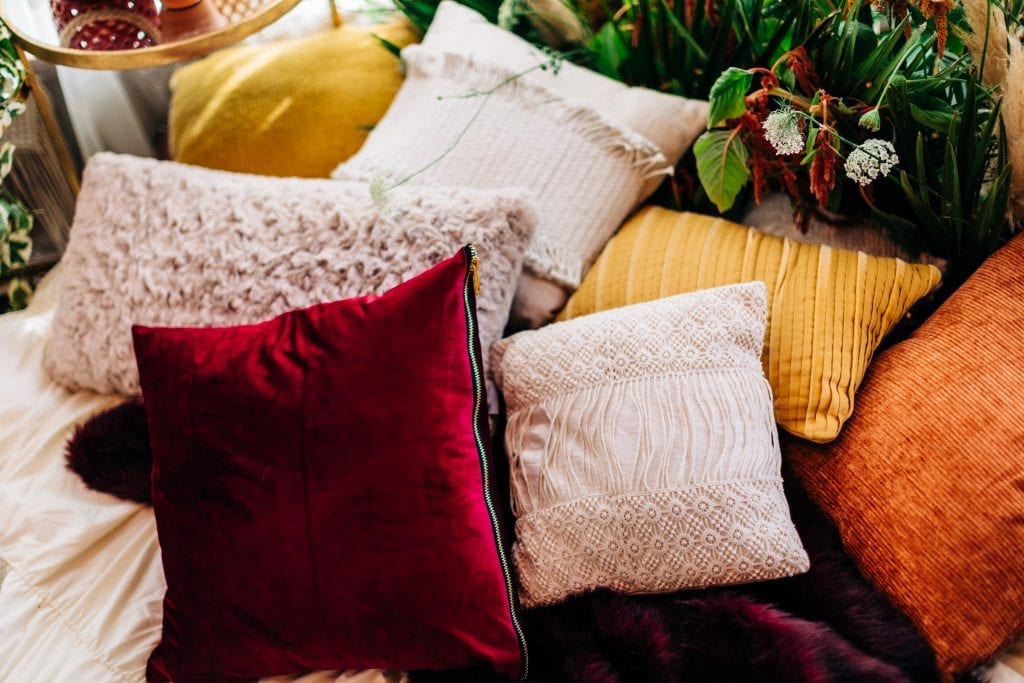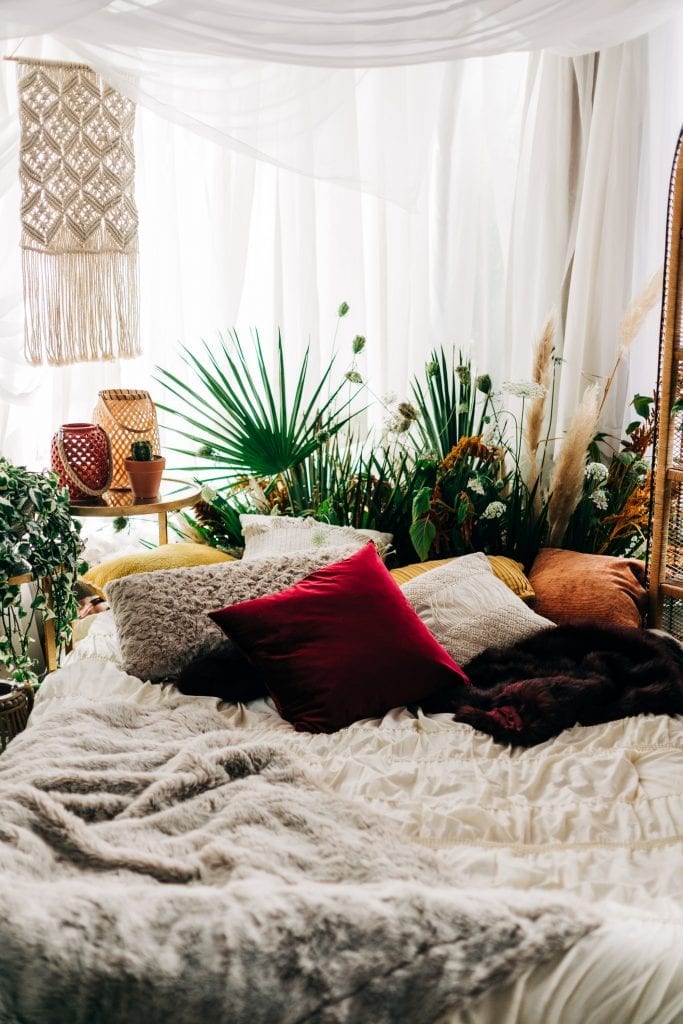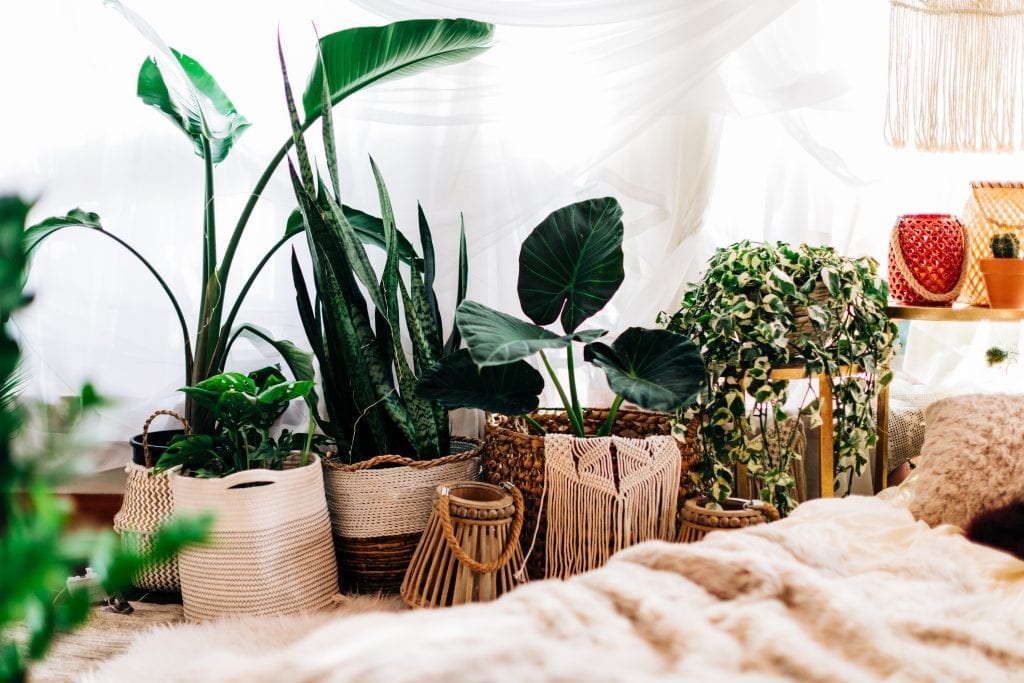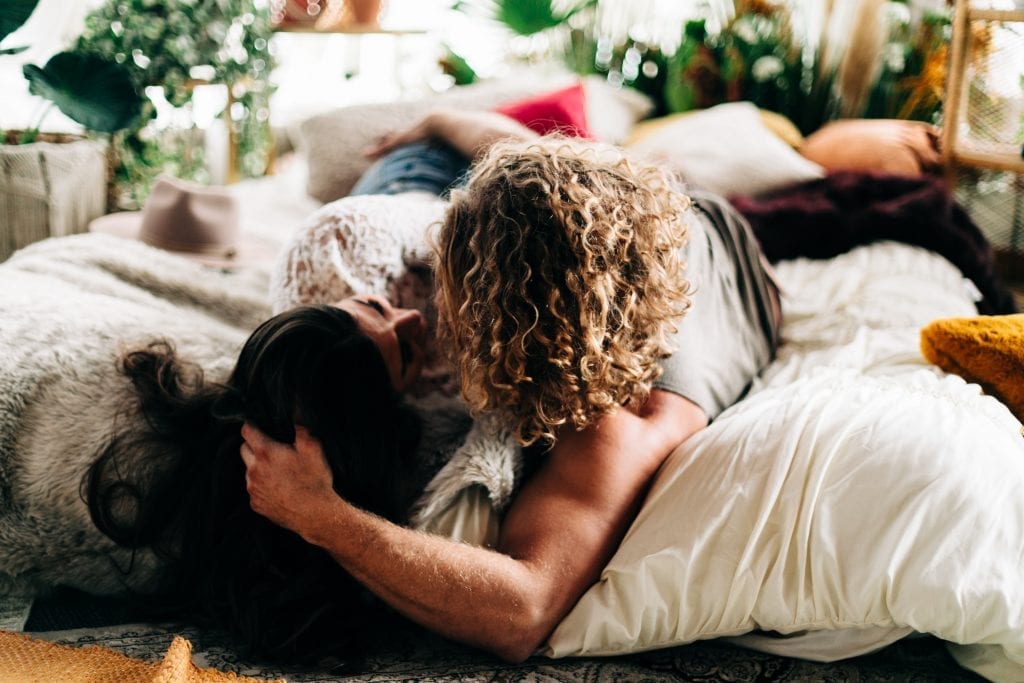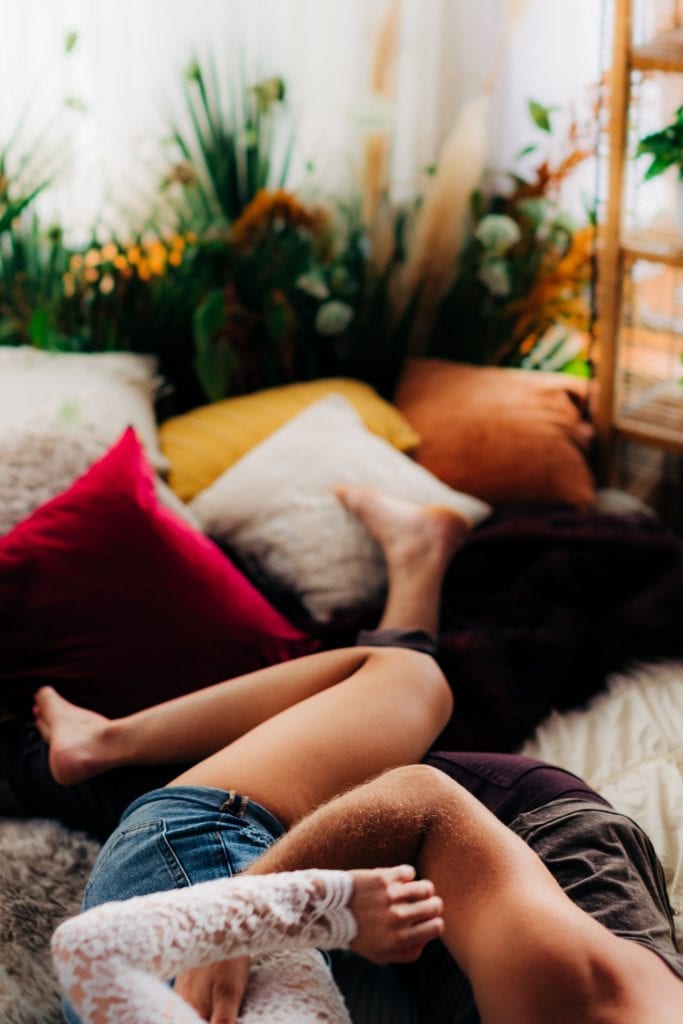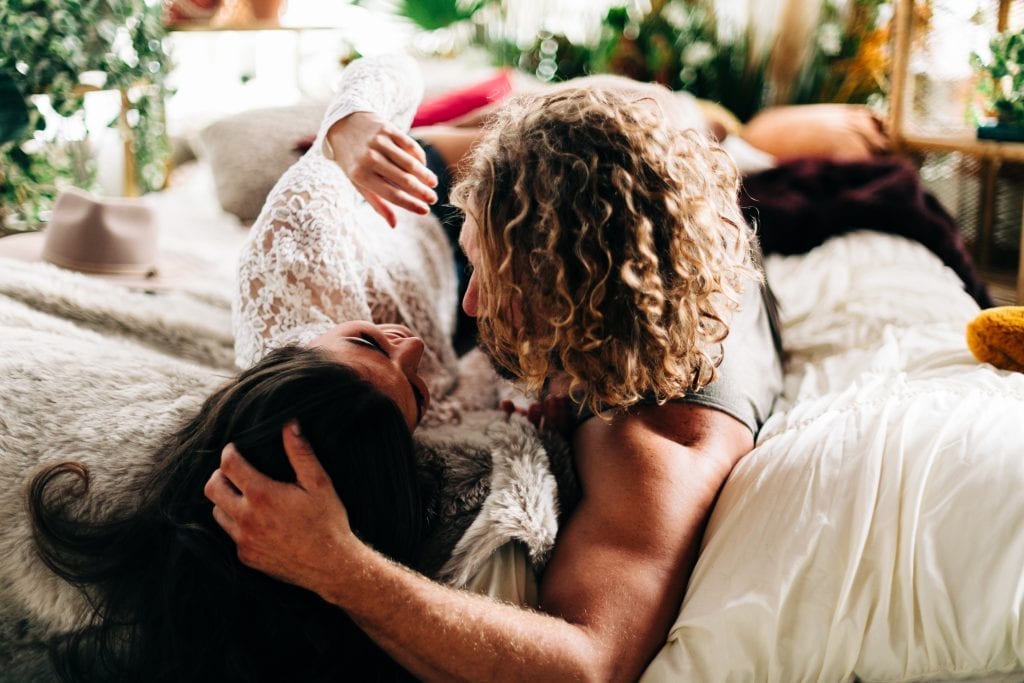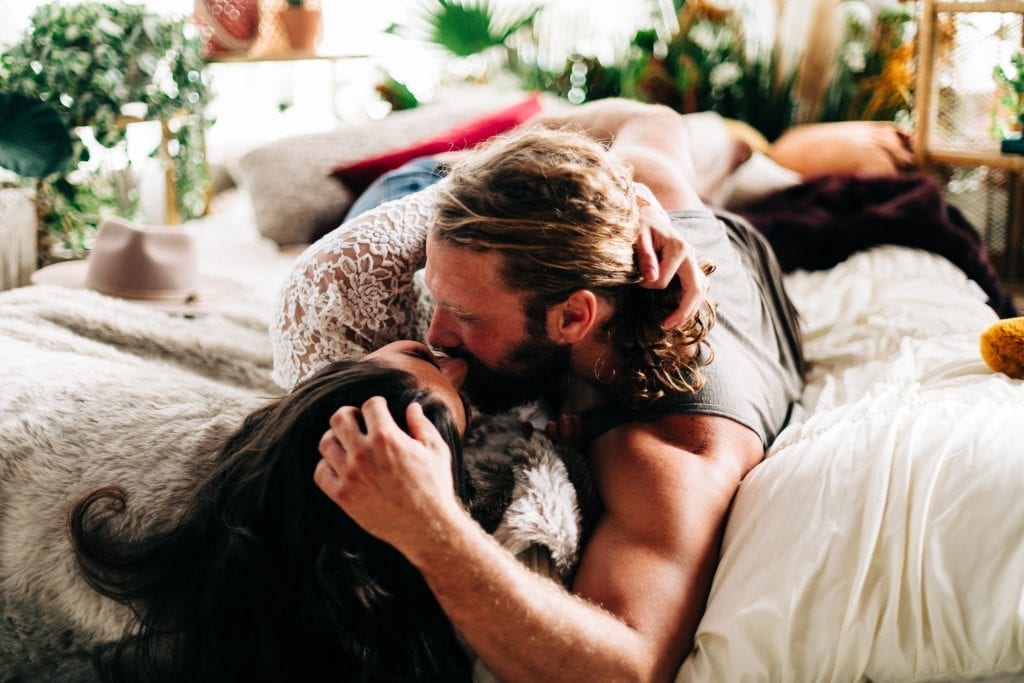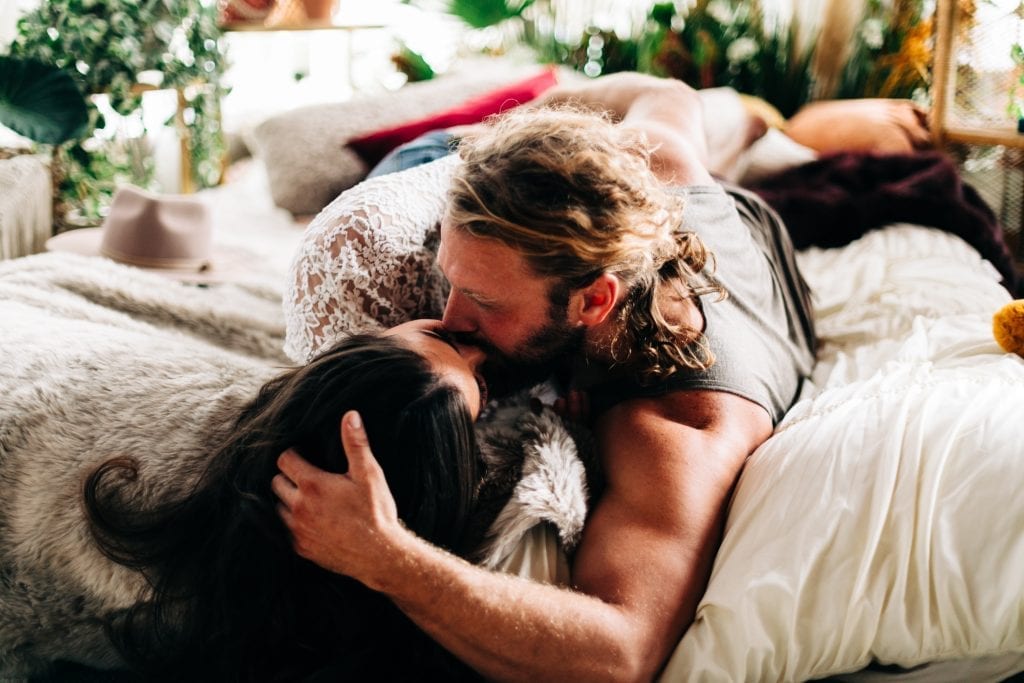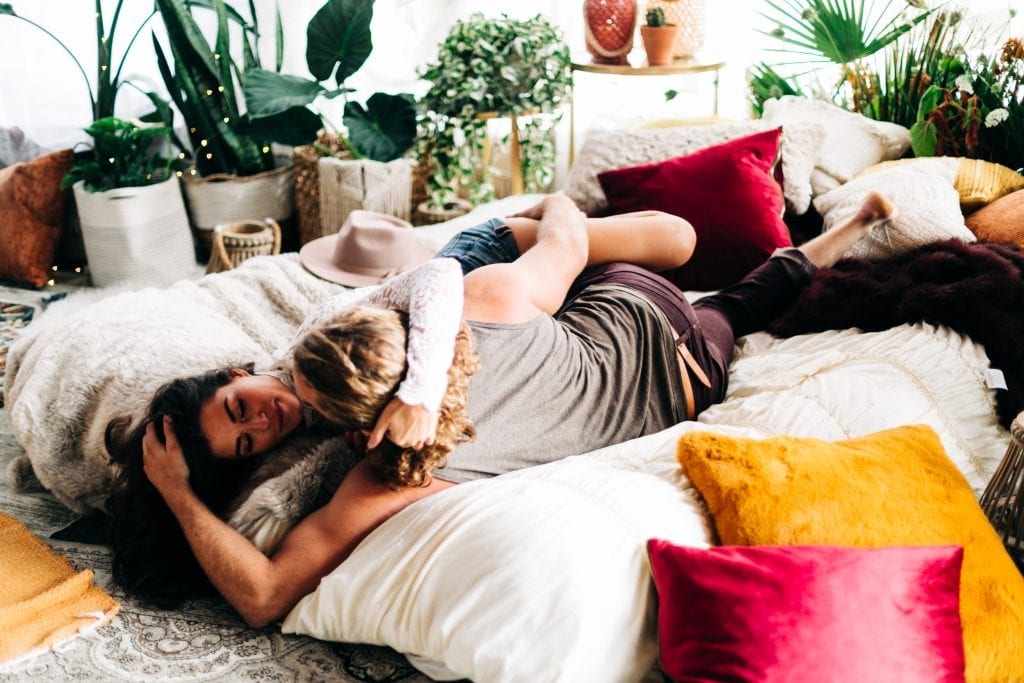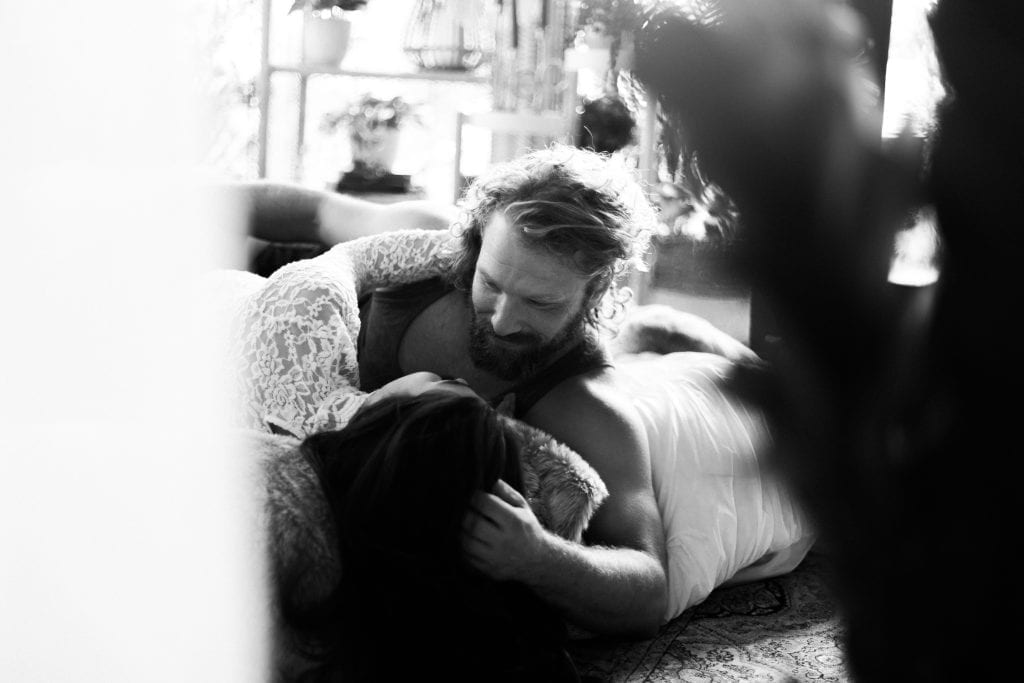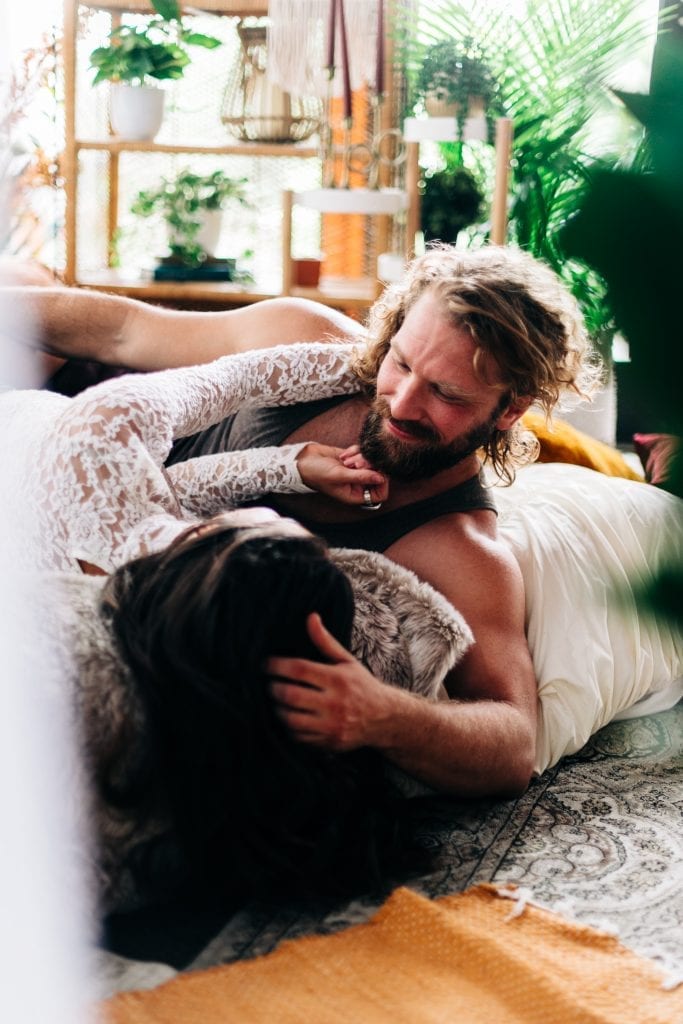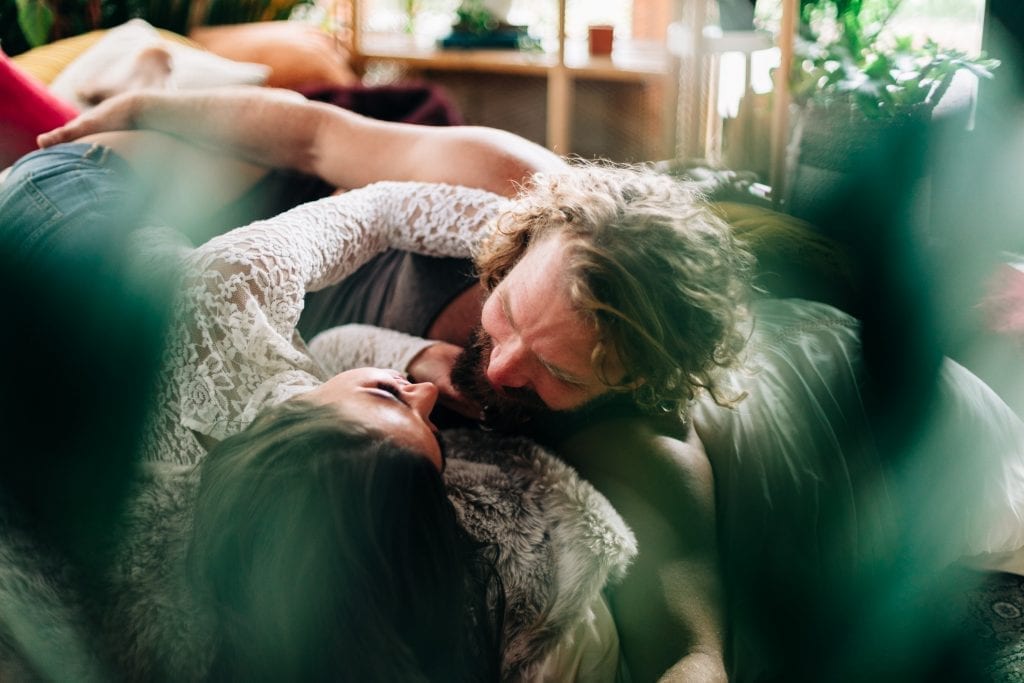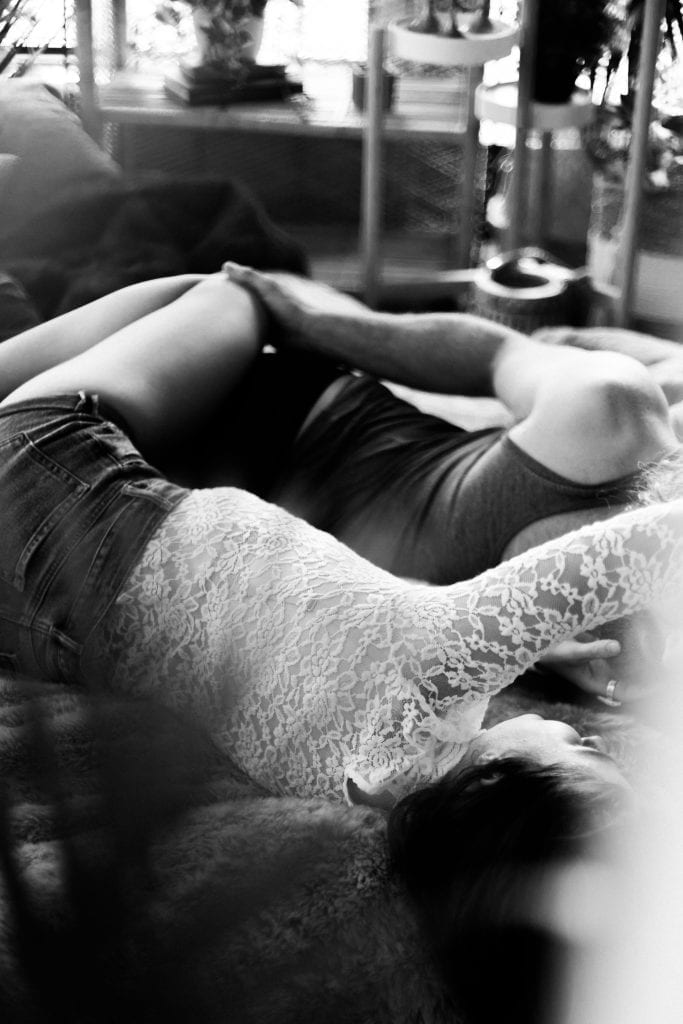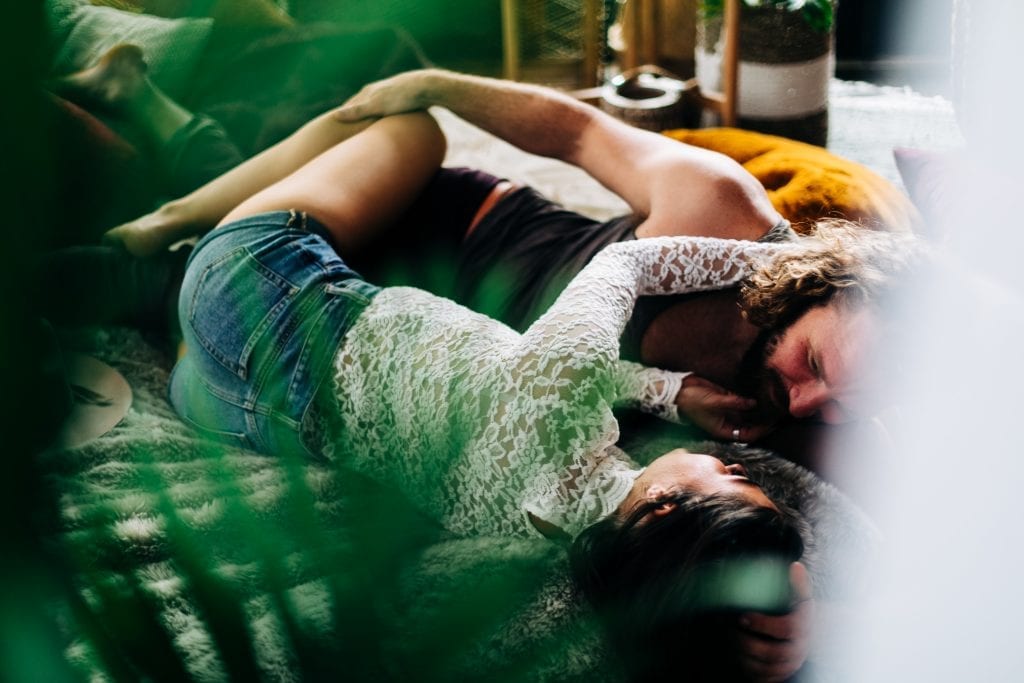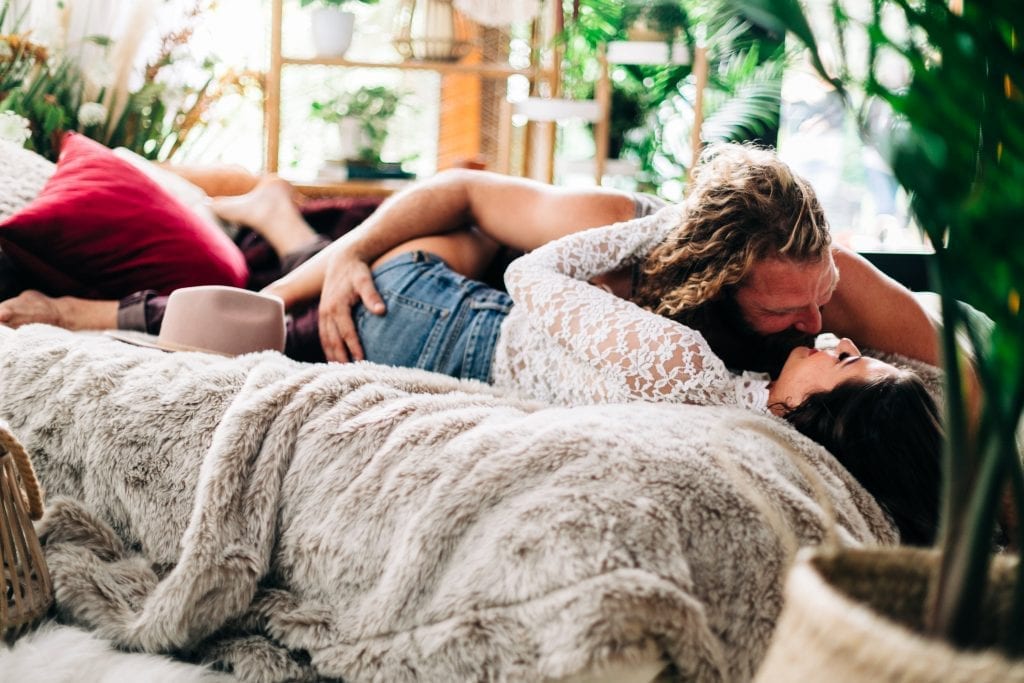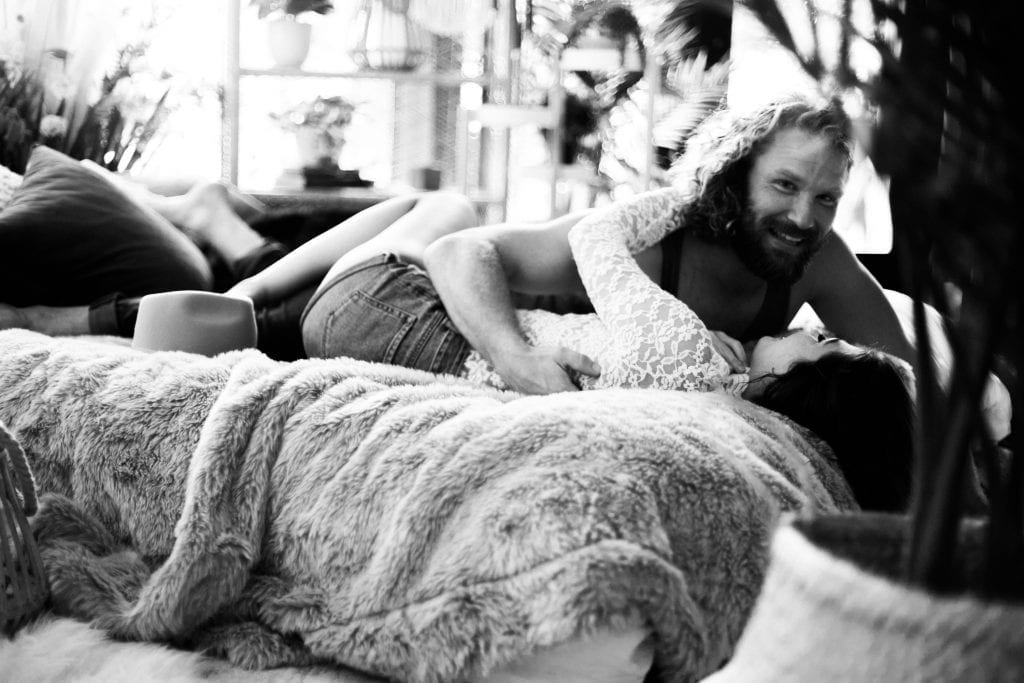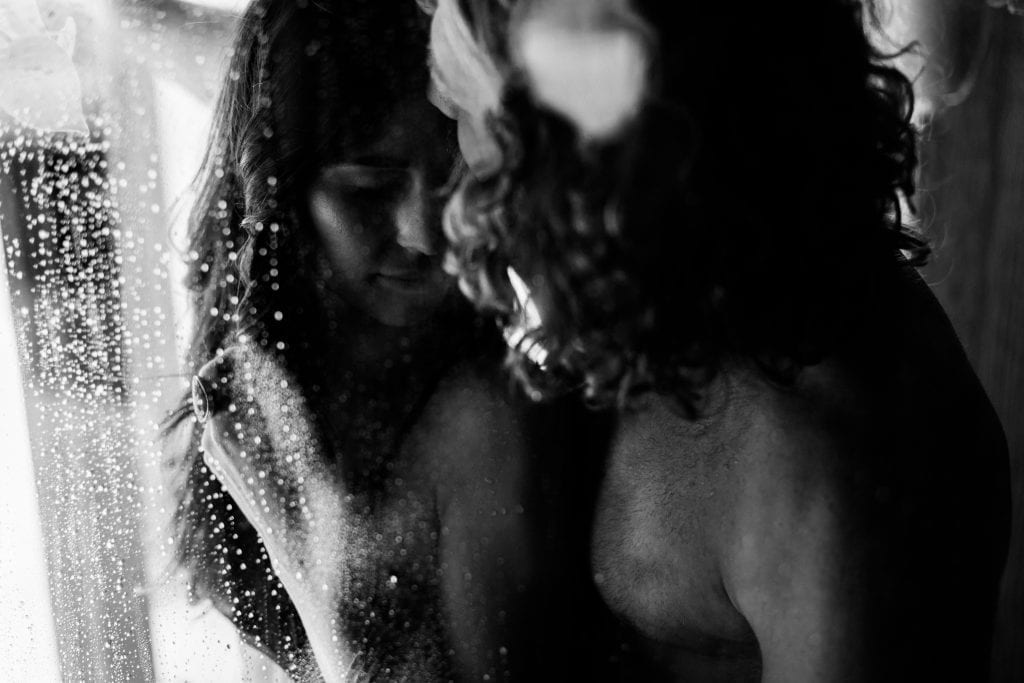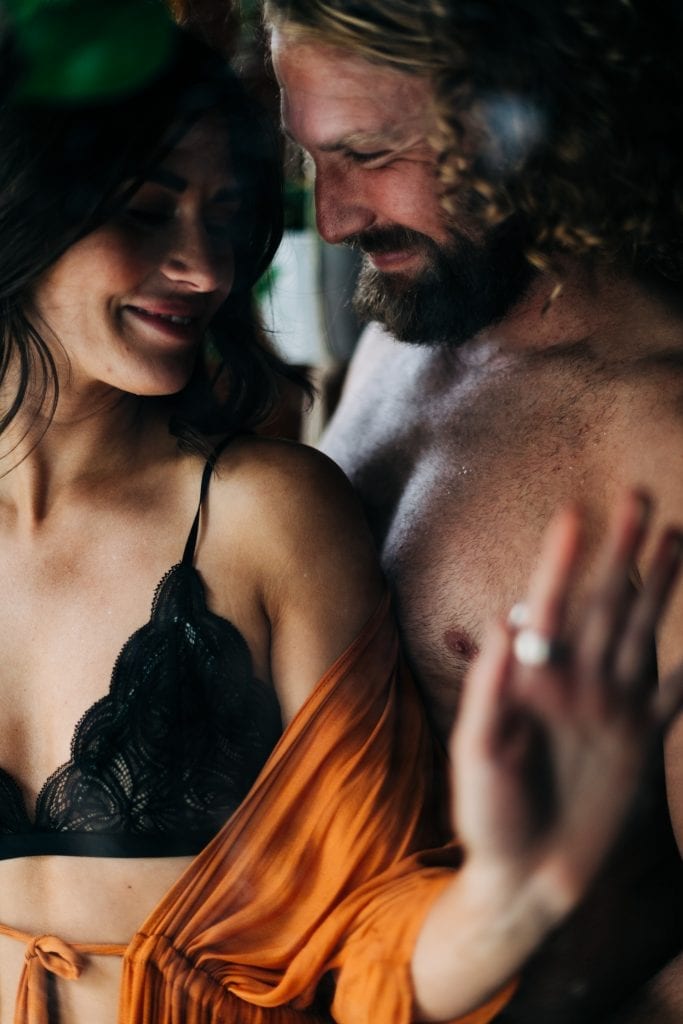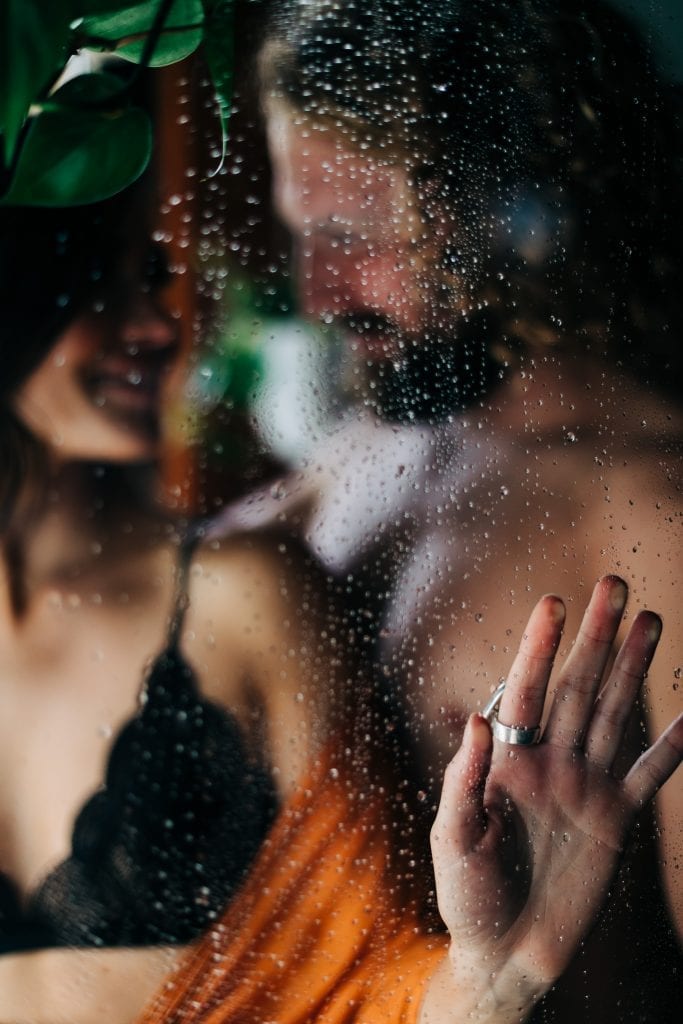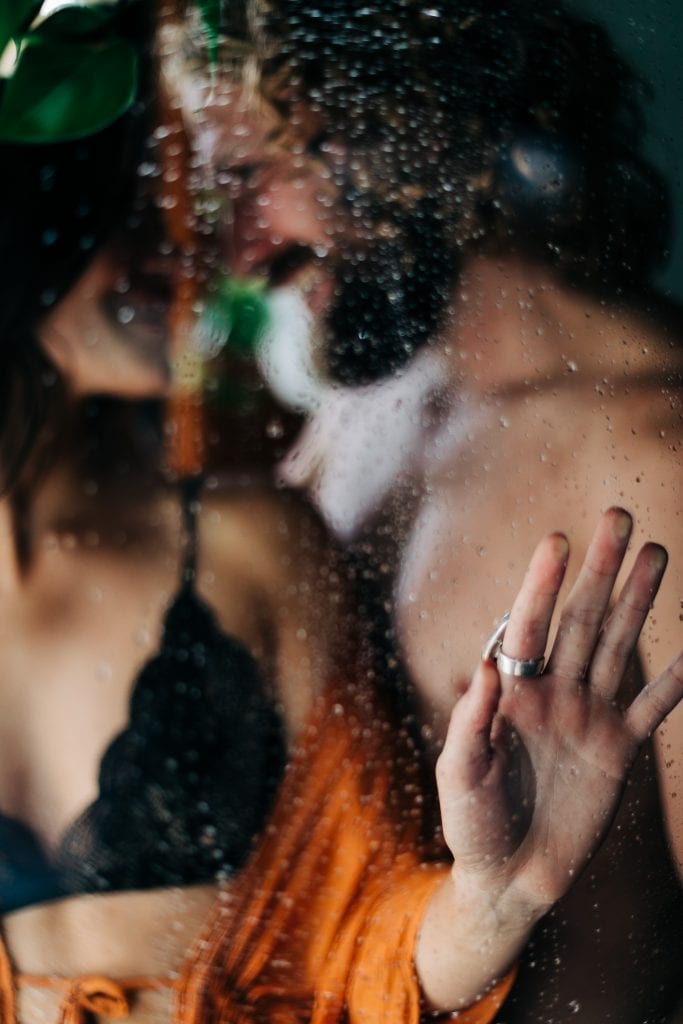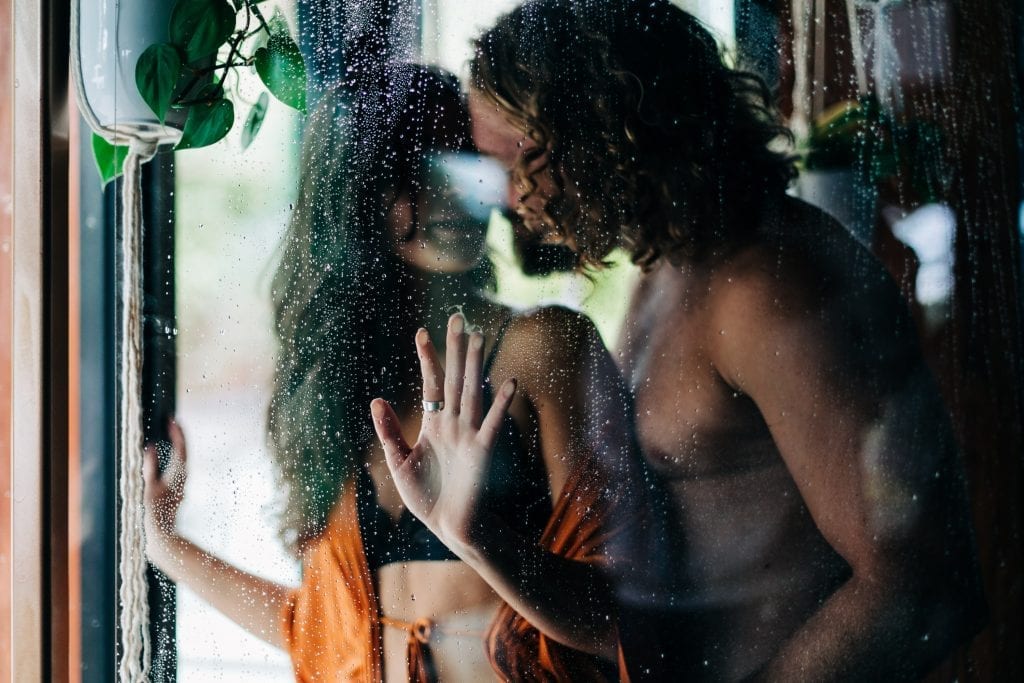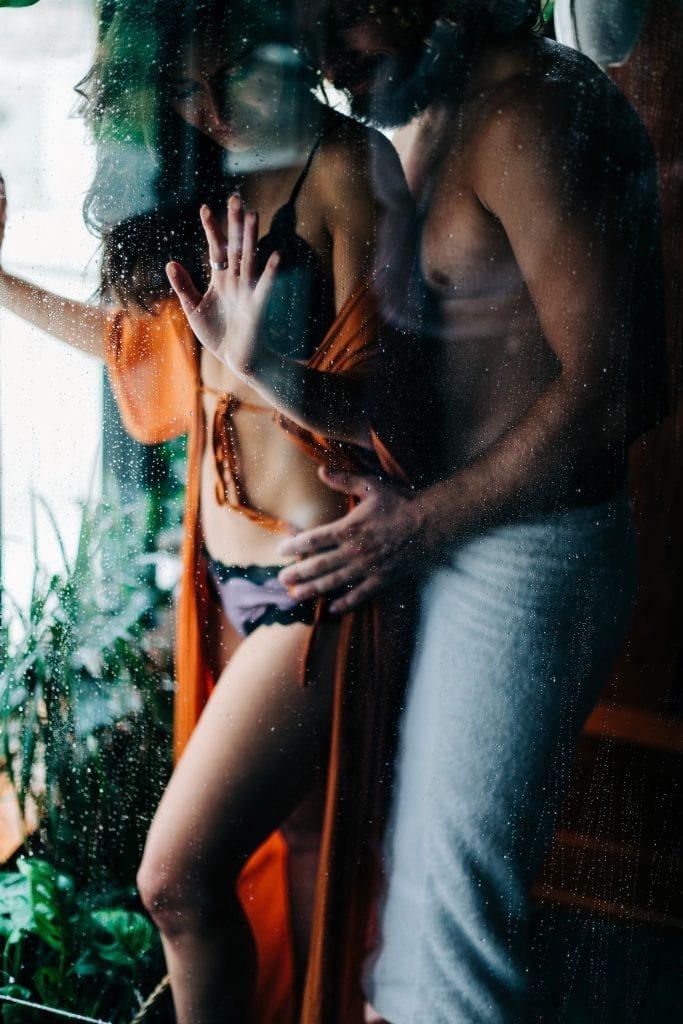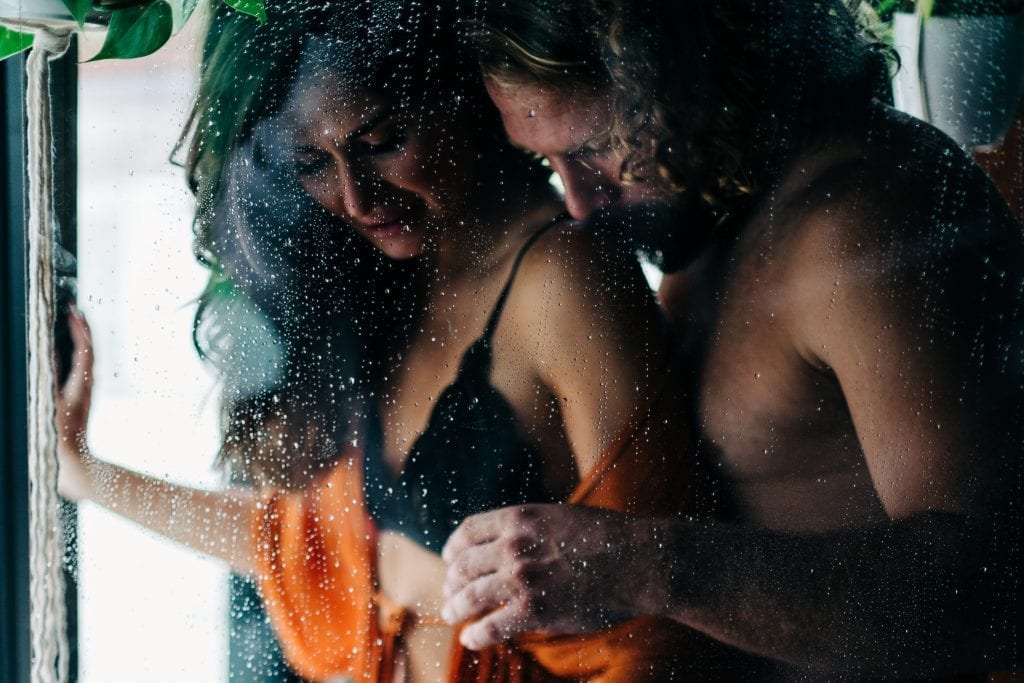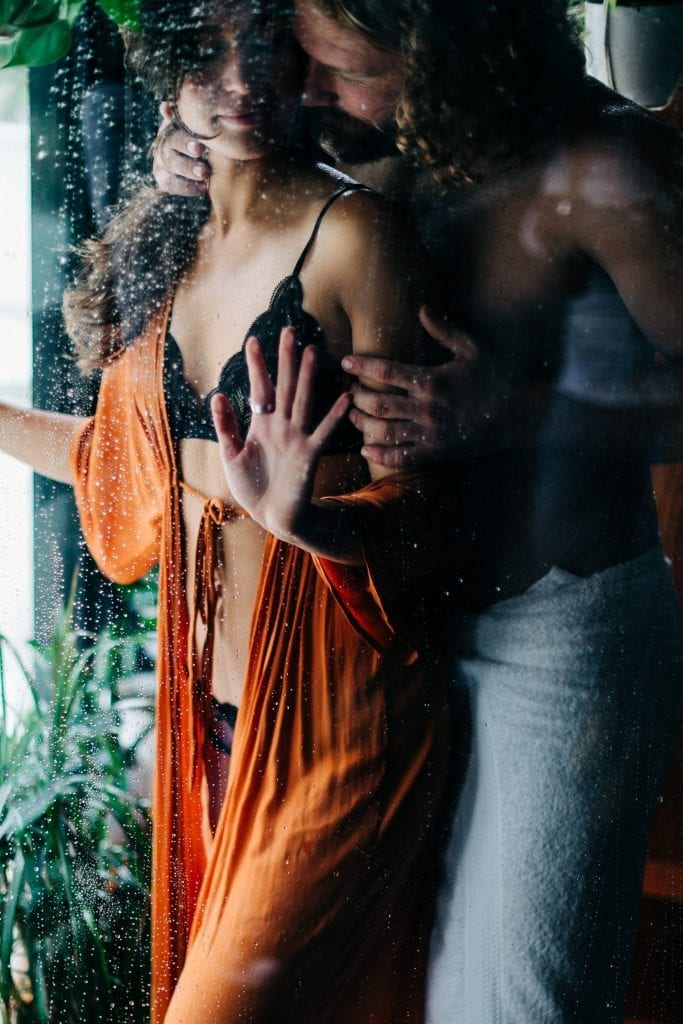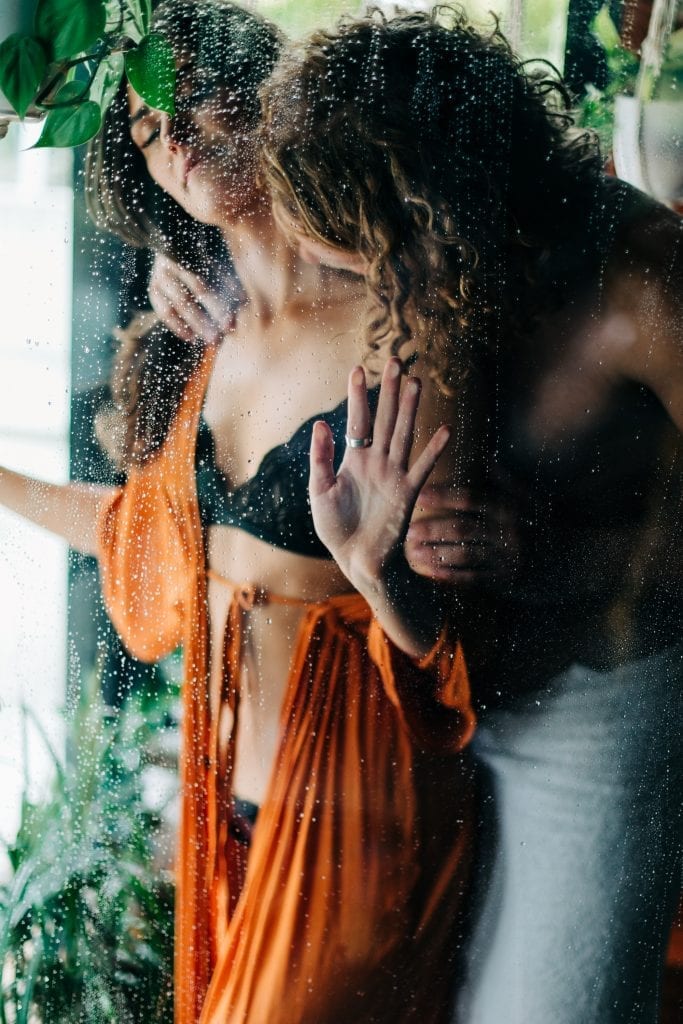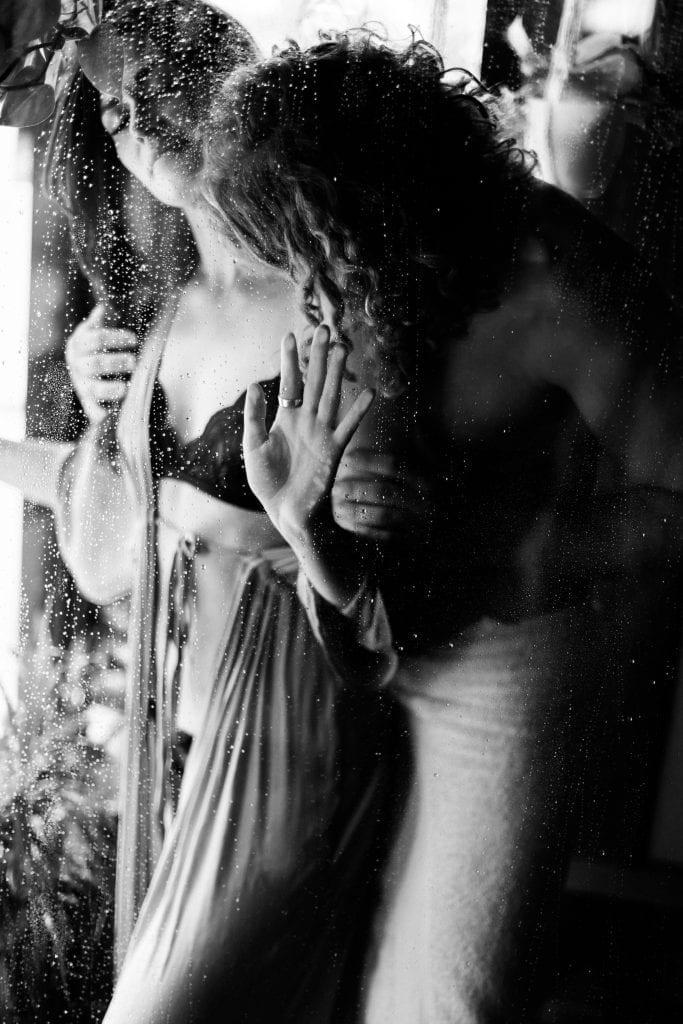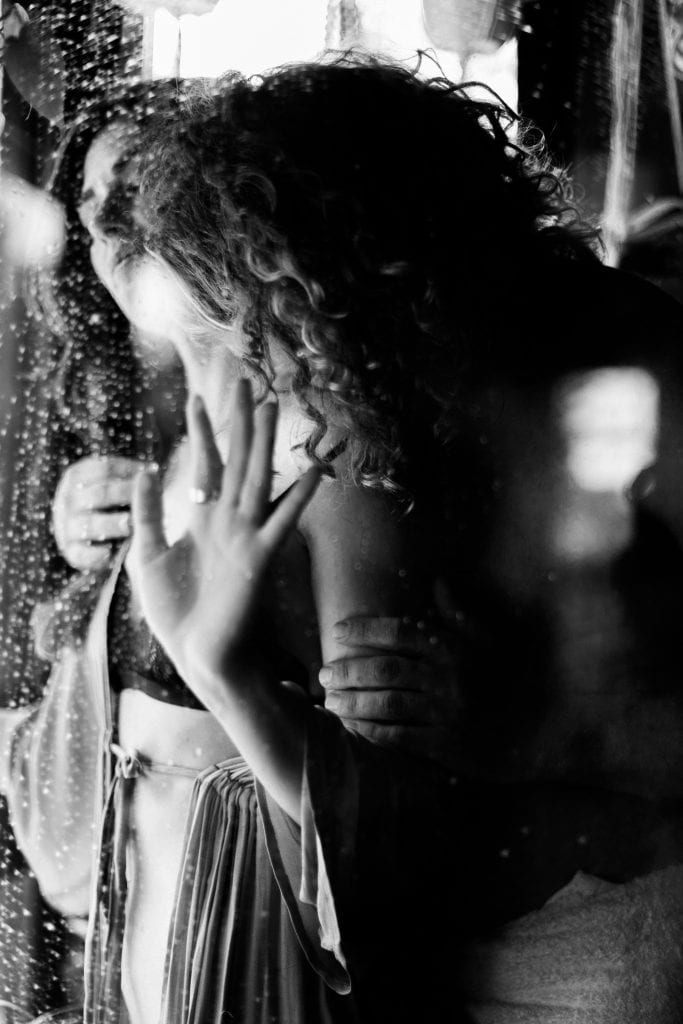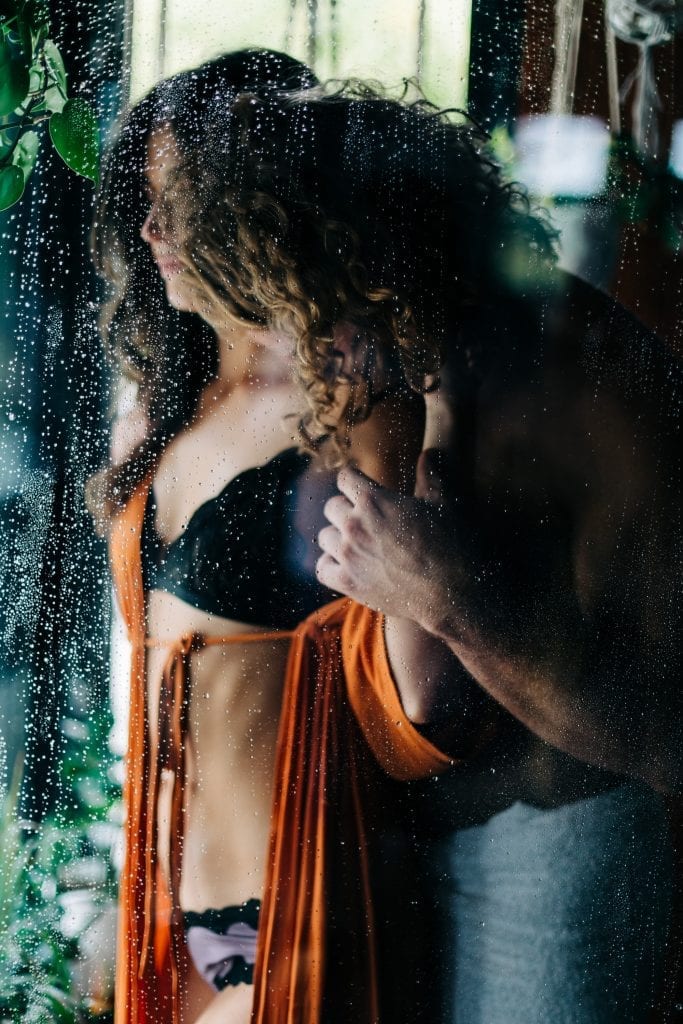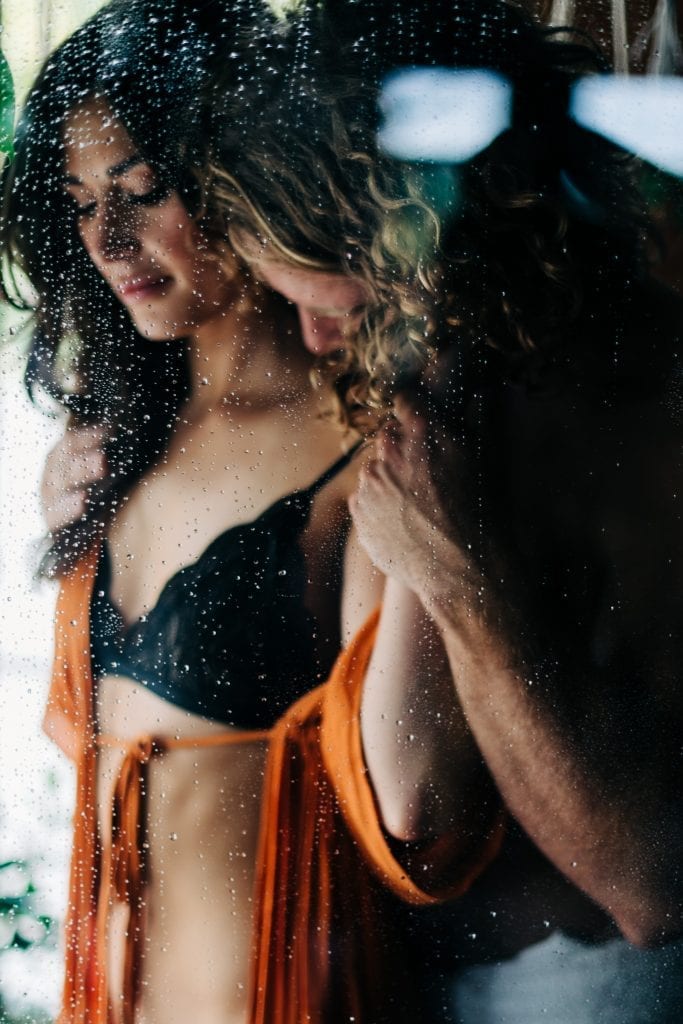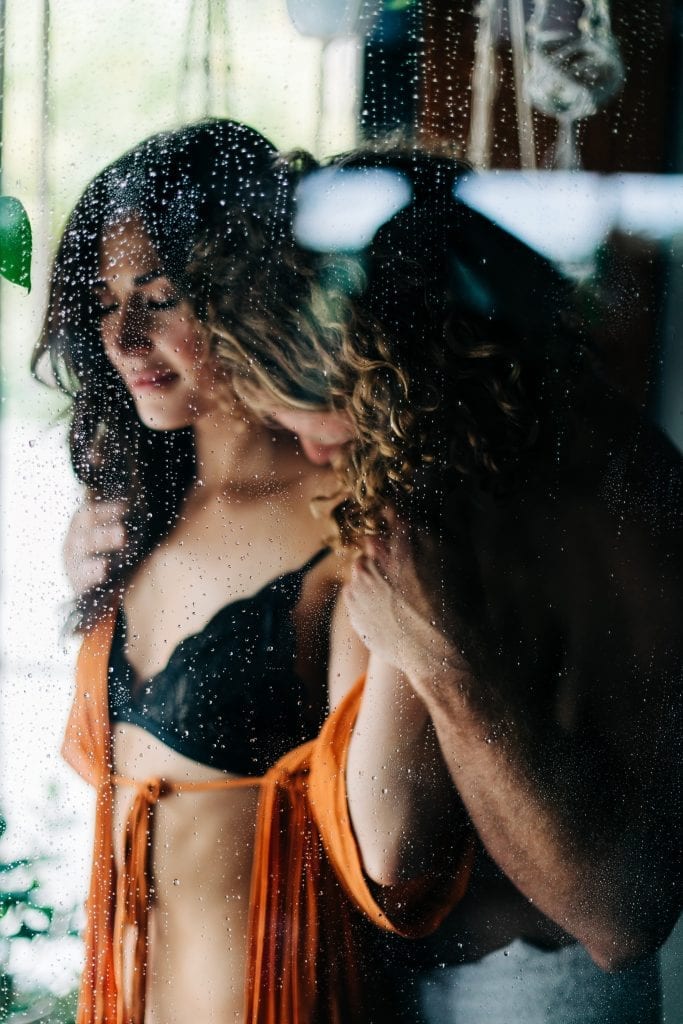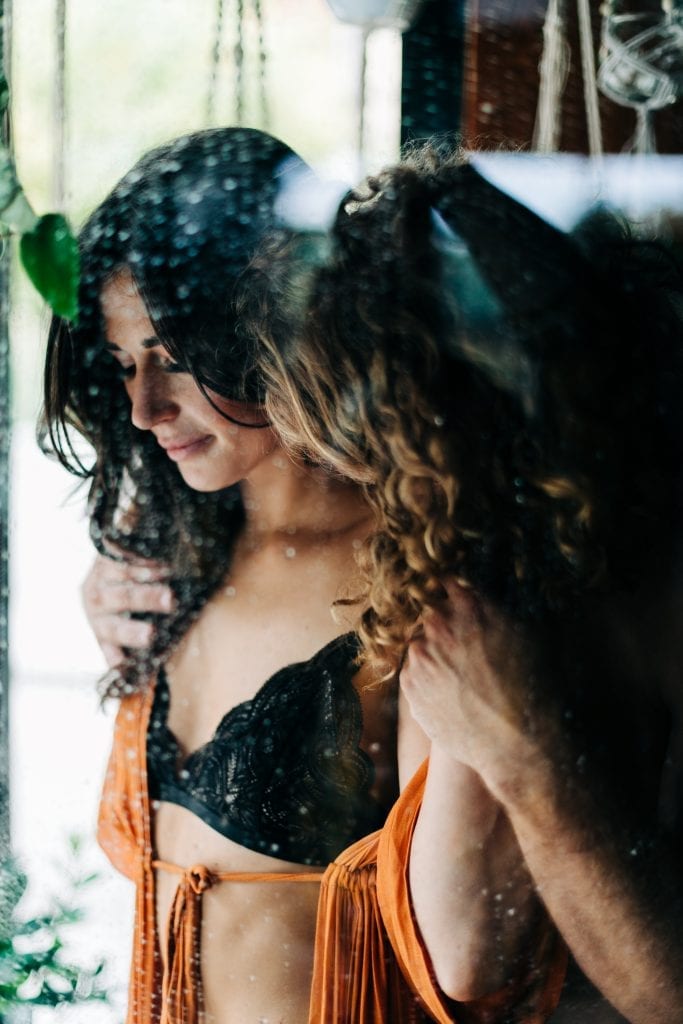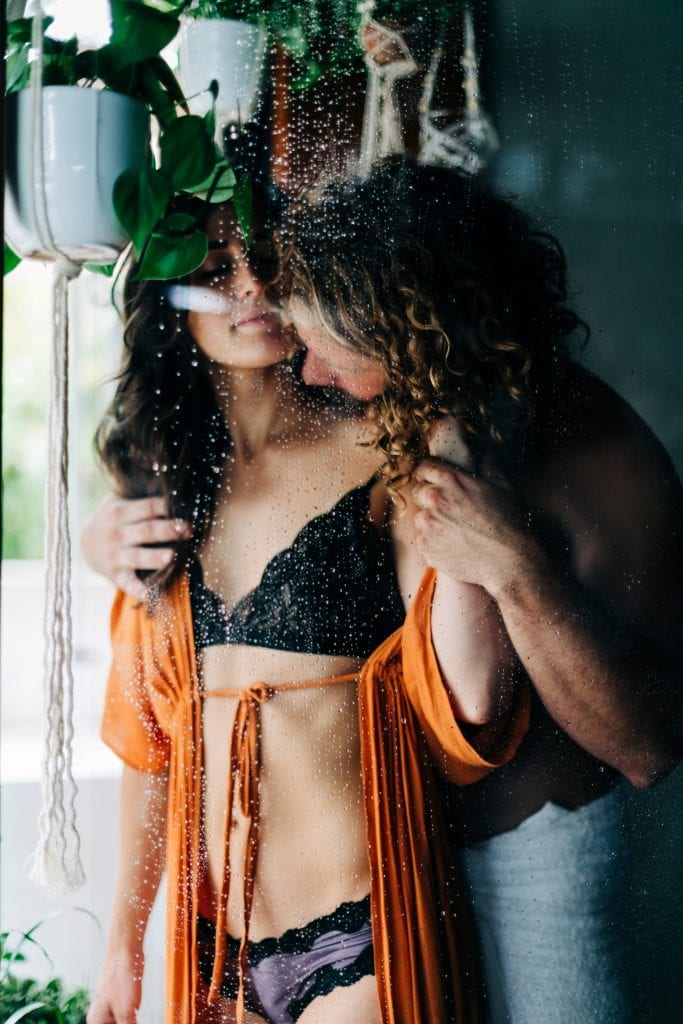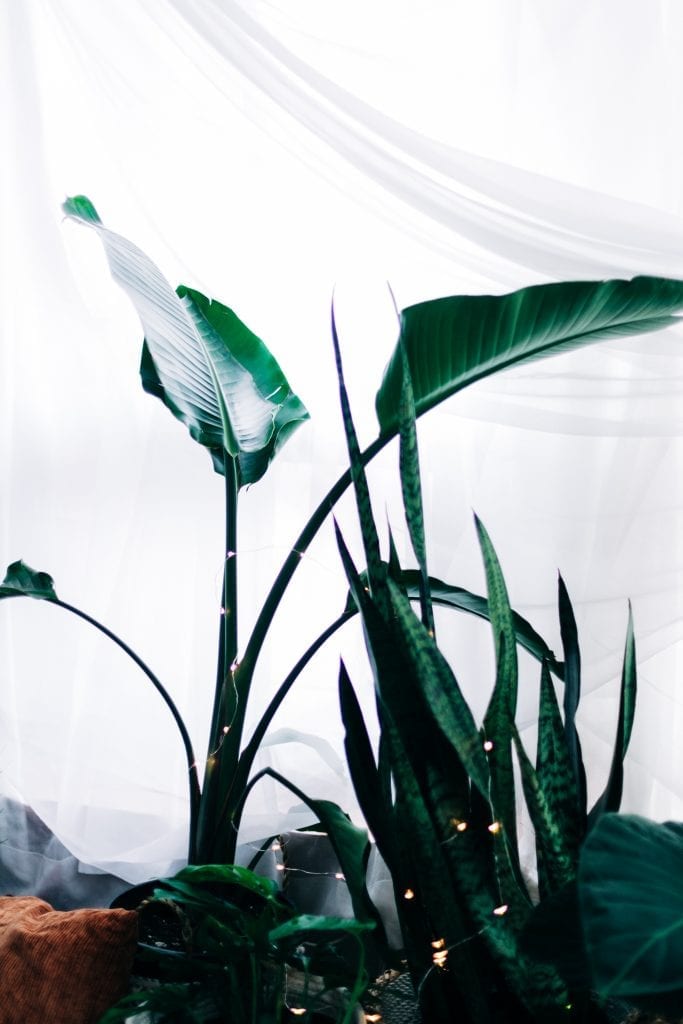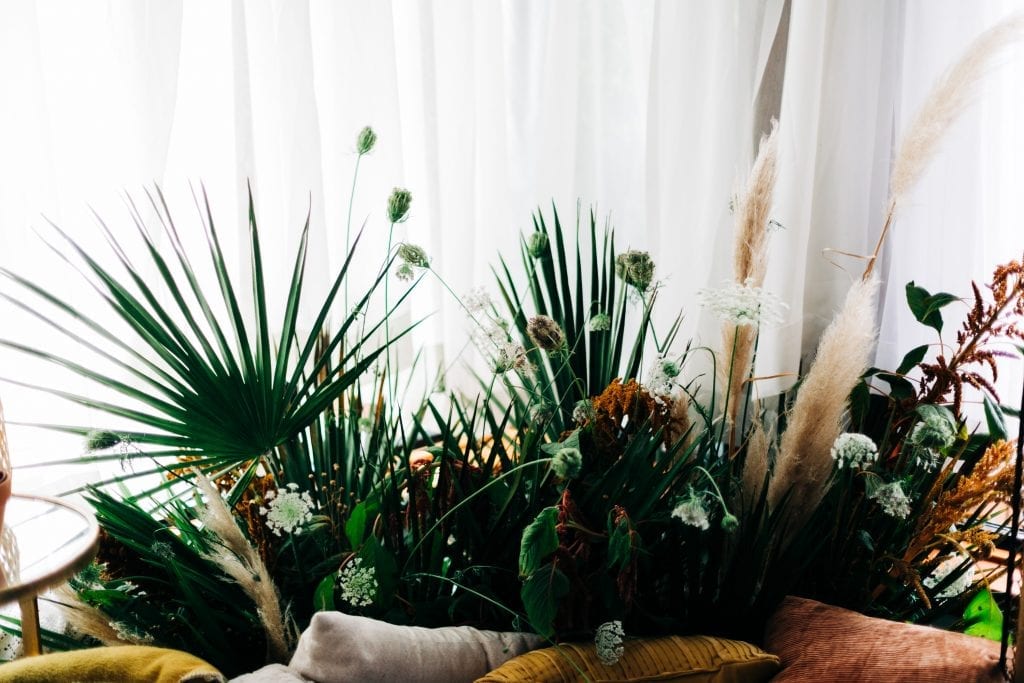 ---
I hope you enjoyed this beautiful Acro Yoga Intimate Couple Session in Victoria, BC! Please make sure to read my recent Mid-Century Modern Intimate Couples Session & Moraine Lake Adventurous Couple session