Banff Heli-Elopement | Adventure Elopement Photographer Nordegg
When Bree & Mimi reached out last month asking if I'd be down to help them plan and photograph their Banff Heli-Elopement in the Rockies within 3 weeks, my first thoughts were HECK YA! We hopped on the phone almost immediately for a consultation – I was sitting in my jeep on my way to Nordegg to go camping. And they were sitting in theirs on their way home to Vancouver from a weekend hiking in Whistler!
As soon as I mentioned where I was heading for the weekend, they started asking questions where Nordegg was. What it was like and if it was easily accessible for elopements. I was STOKED by the time we got off the phone to get into planning their adventure with them.
Fast forward to this weekend – We all woke up early Sunday (3:30am!) to head out to Rockies Heli Canada and while on the way, watched the mists lift off of Abraham Lake. When we got to the heliport, we were met by one of the most experienced teams in the industry.
This Banff Heli-Elopement was one of the most emotional ceremonies I've ever been a part of. The pure raw reactions these two had at crying out loud for the mountains to hear and echo back, after making it official had all of us crying with them.
After the ceremony, there was some popping some champagne to celebrate. Always make sure to pick up that cork – we can all come together to make a positive impact to leave less of a trace on the environment! We took some time to explore the area and just soak in the significant moment they had just shared. We hopped back in the helicopter and took off to another, even more remote location where we tread softly across the fragile summit to watch the sunrise over the Cline River. 
Thank you from the bottom of my heart for trusting me to not only guide your experience from start to finish, but to also inviting me to act as a witness for you and being your true vulnerable selves with me. I cannot wait to come to Vancouver and visit you two rad af peeps!!! And shoutout to Banff Sedan, Rockies Heli & Behitched for coming together to make the best day ever for Mimi & Bree.
At over 8000 feet for this sunrise alpine elopement, take a peek at some of my favourites below.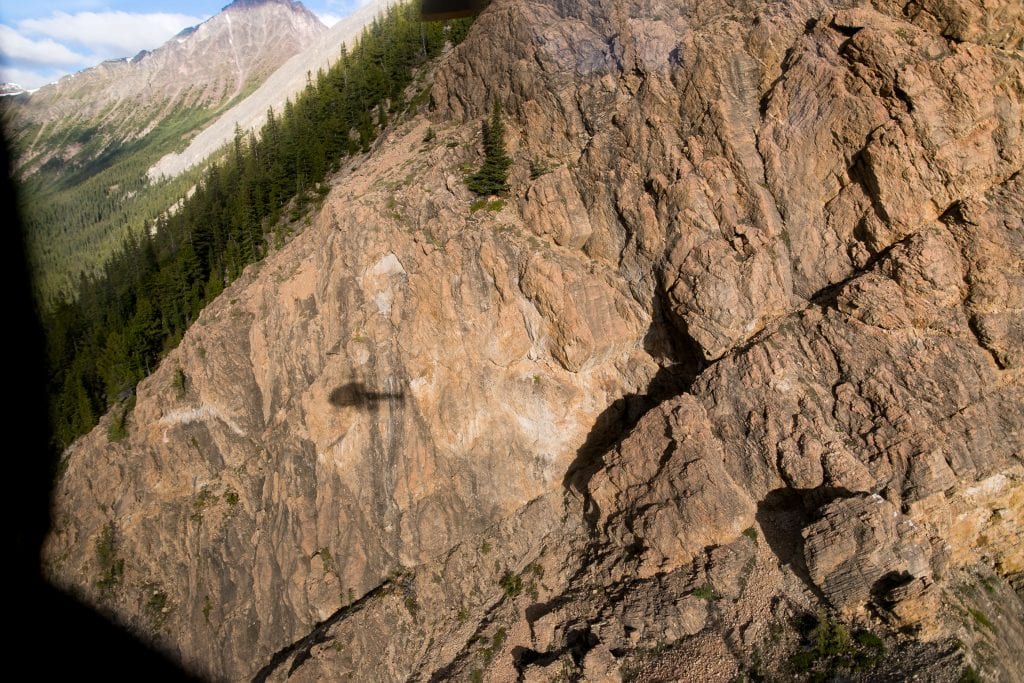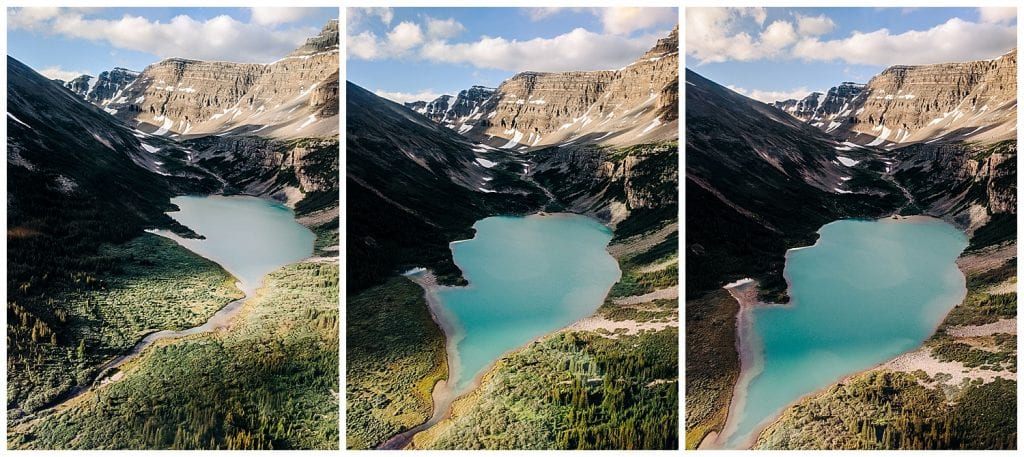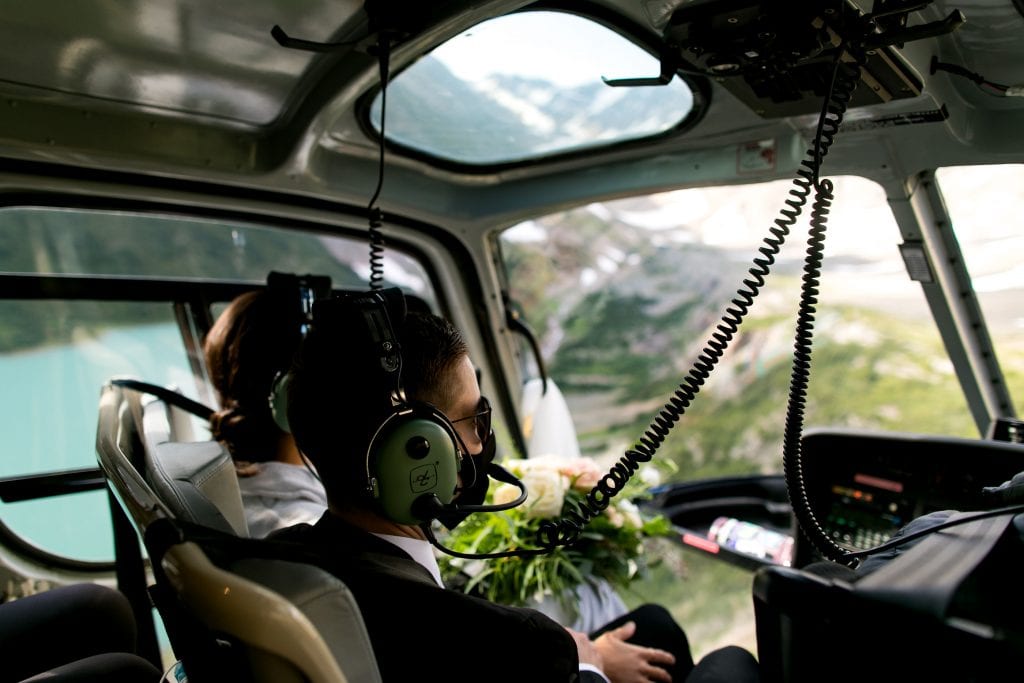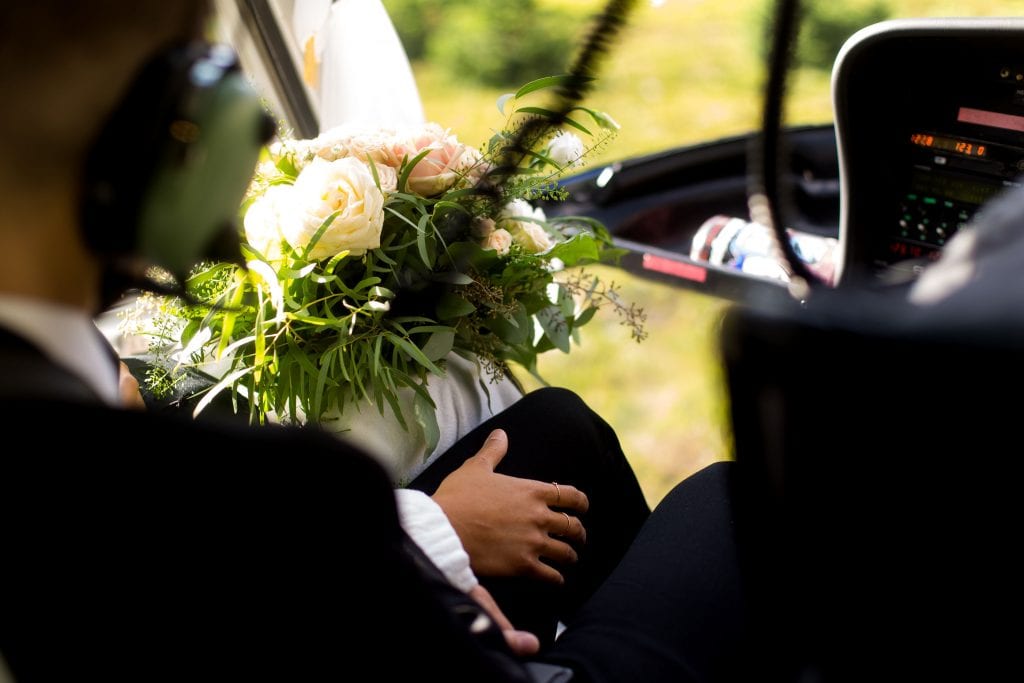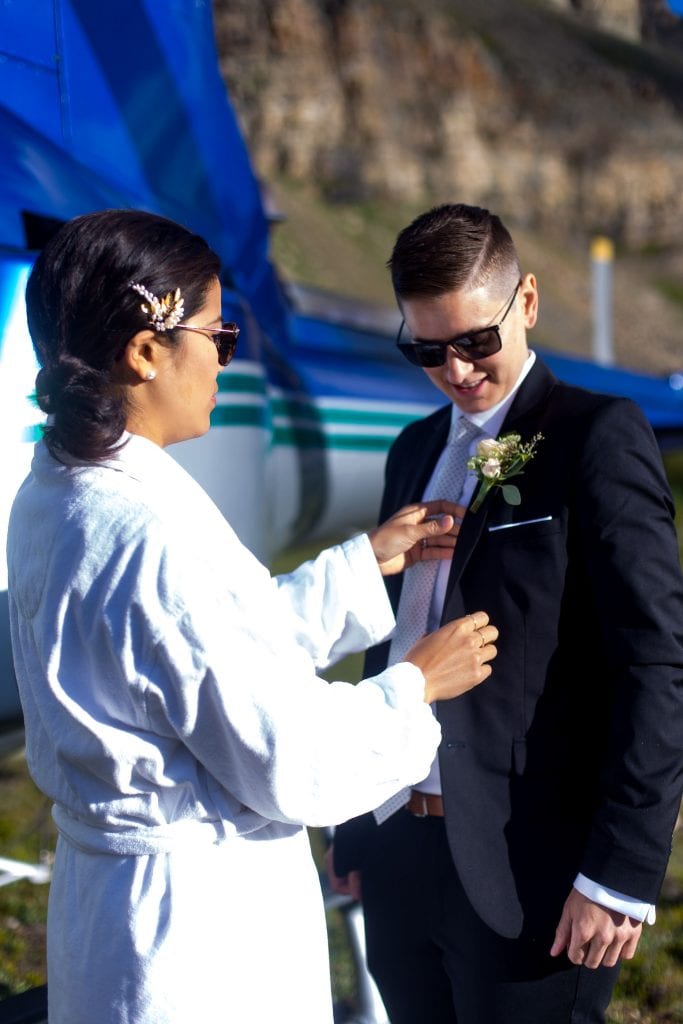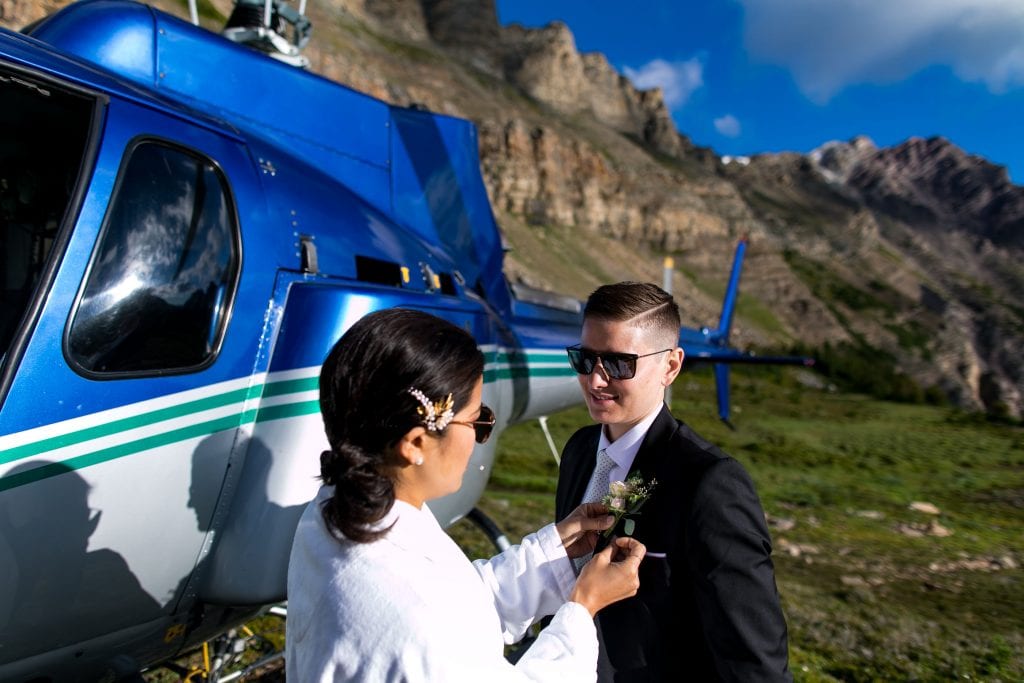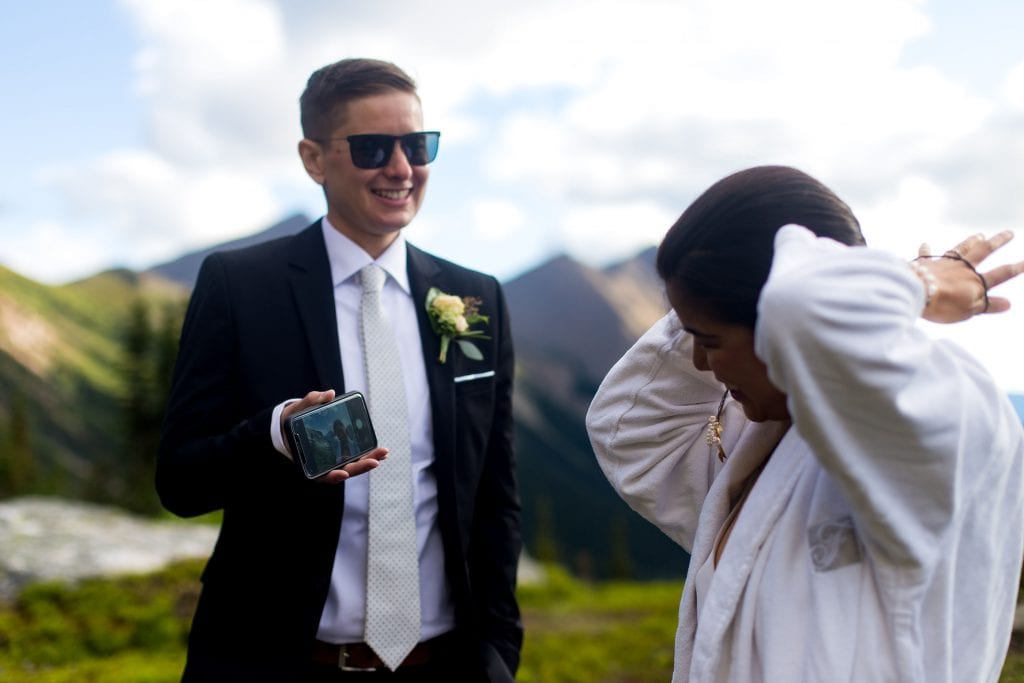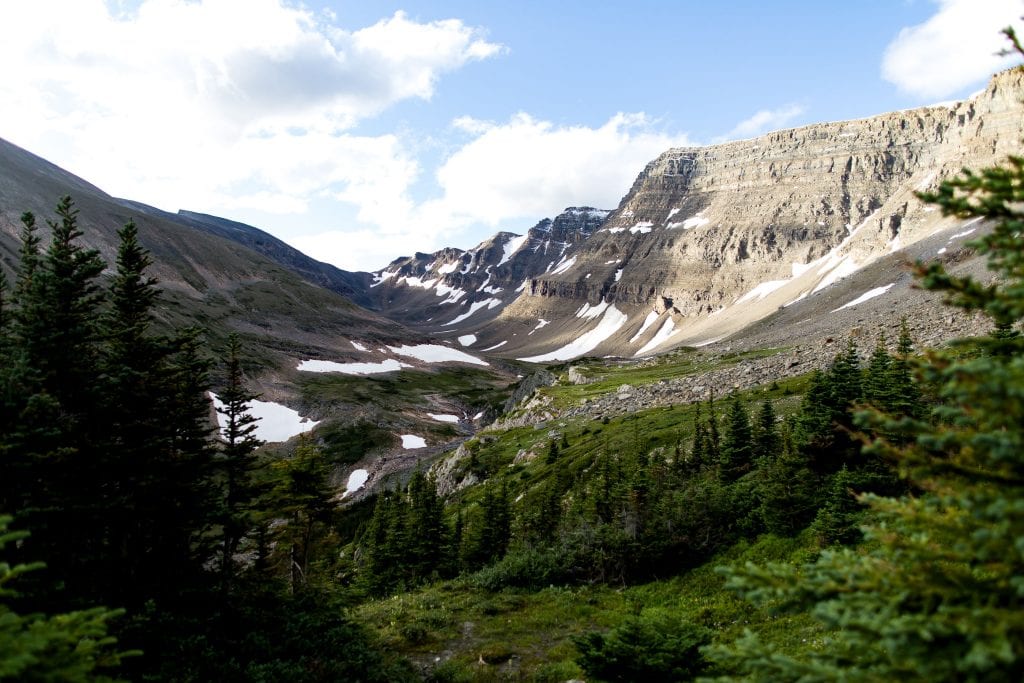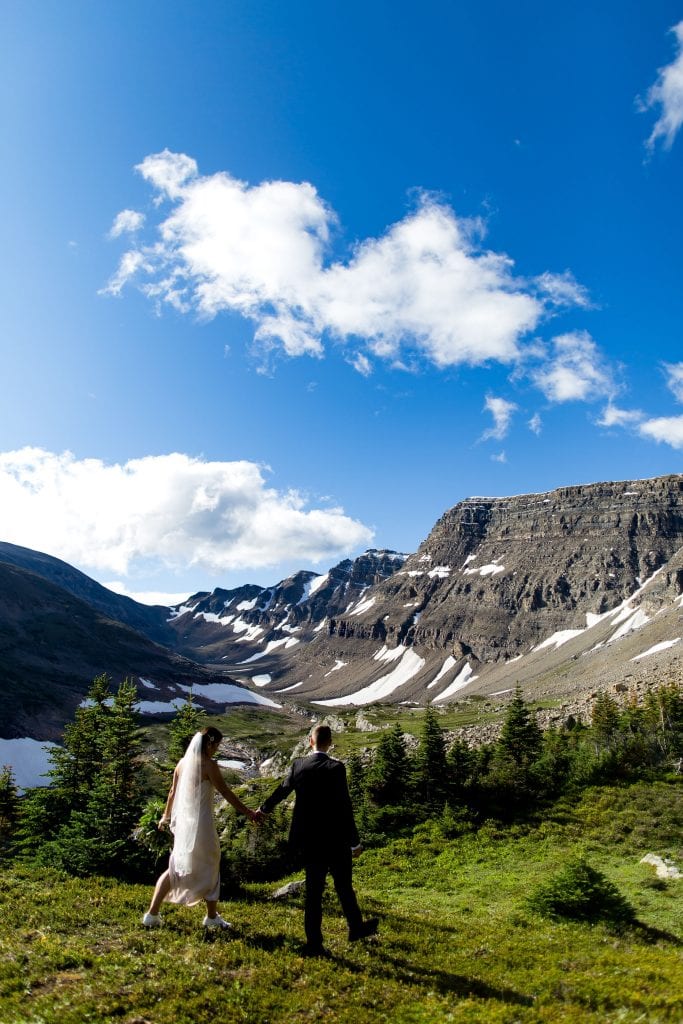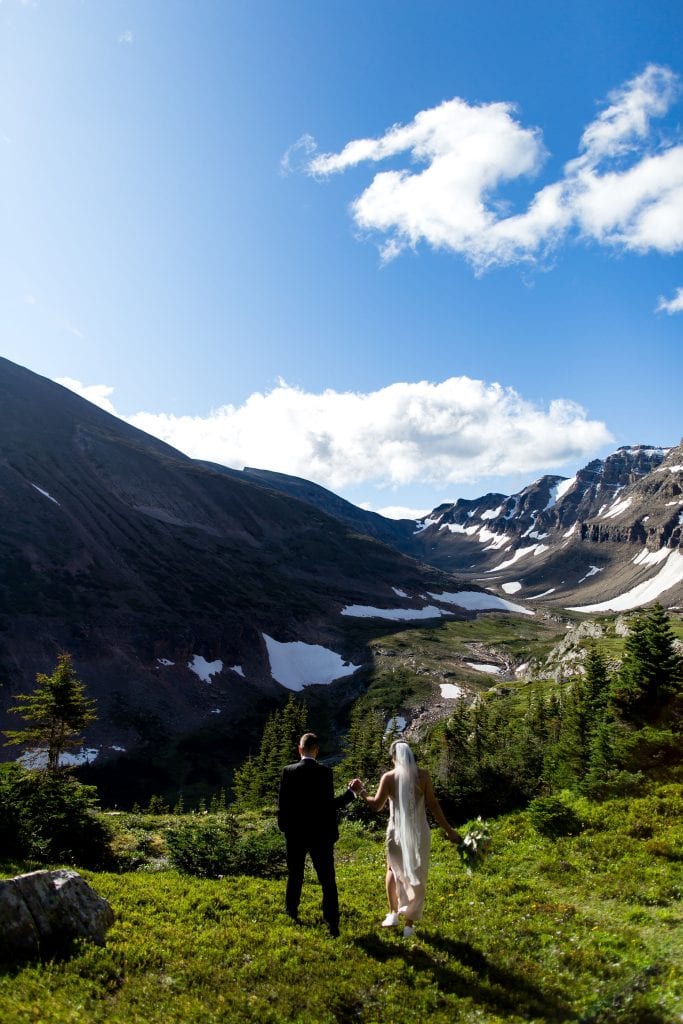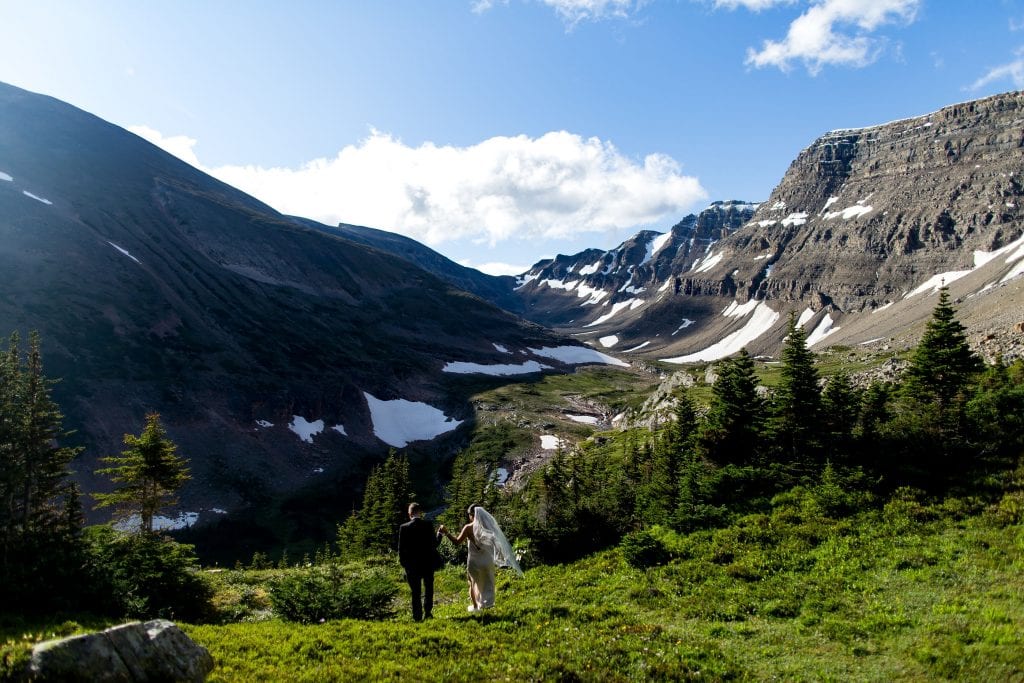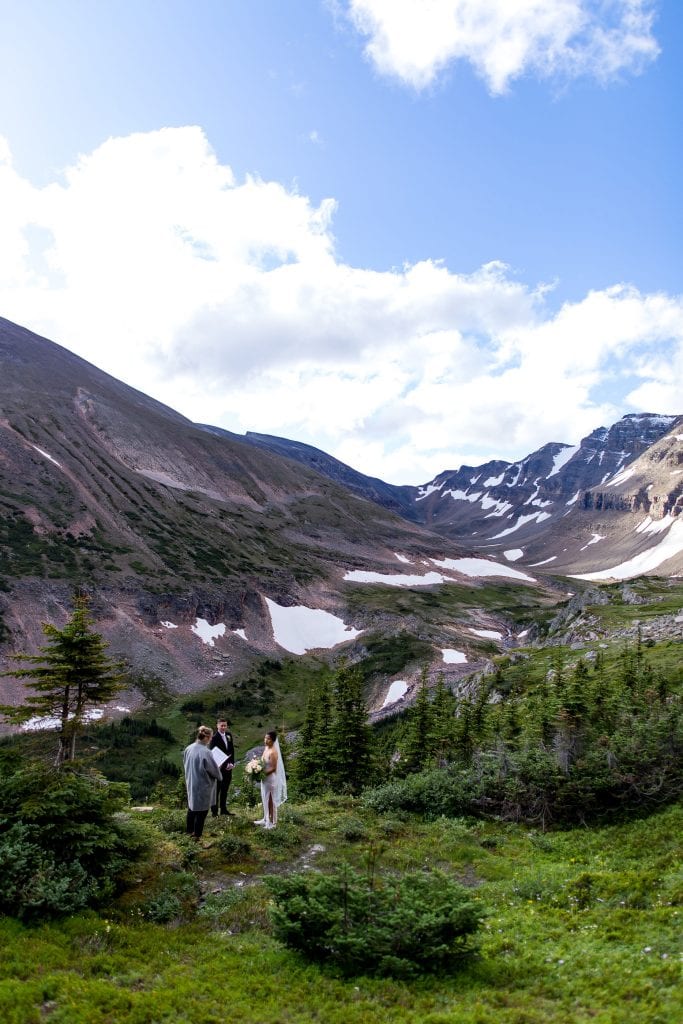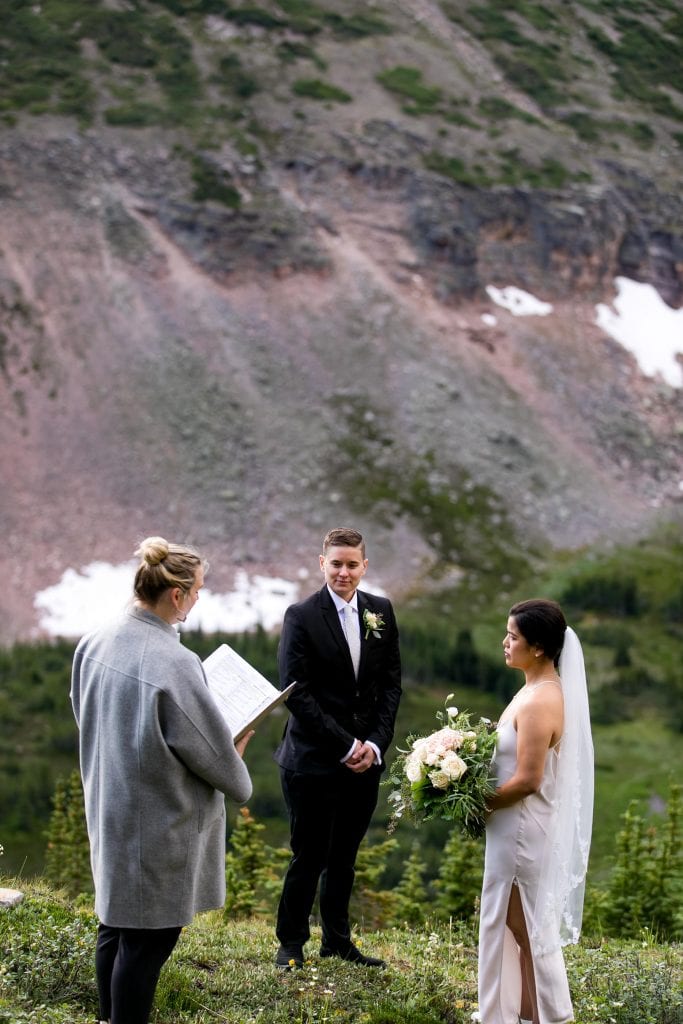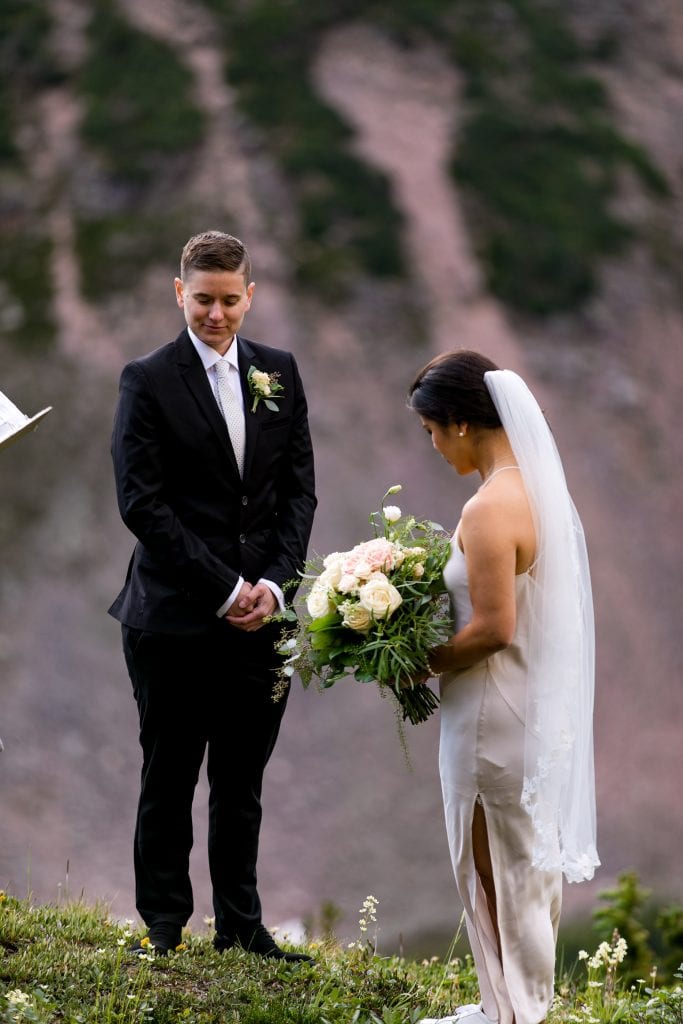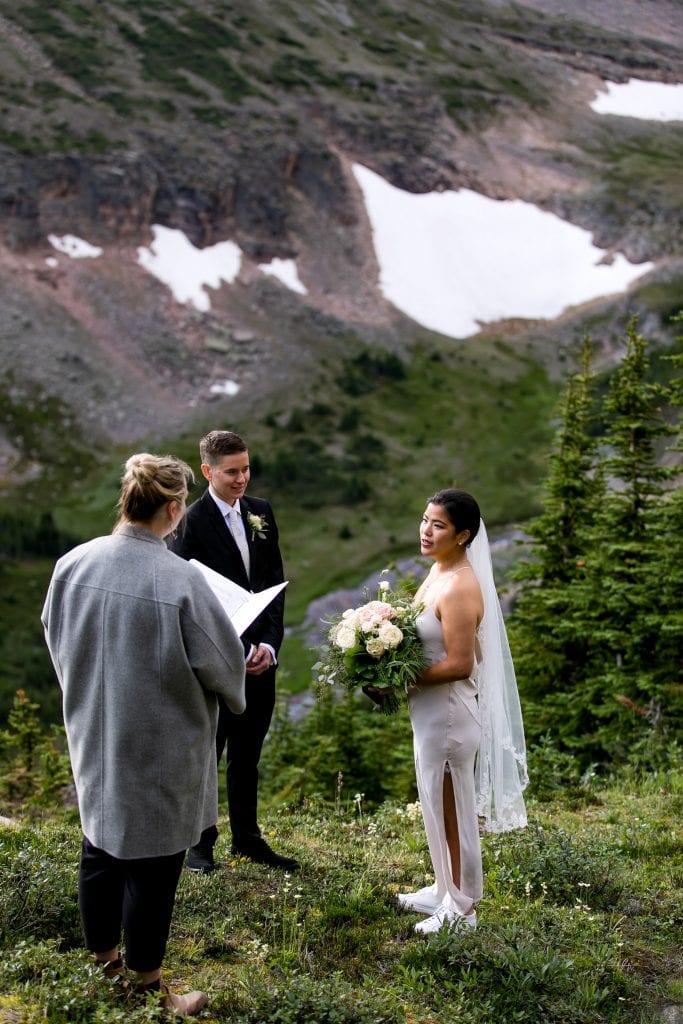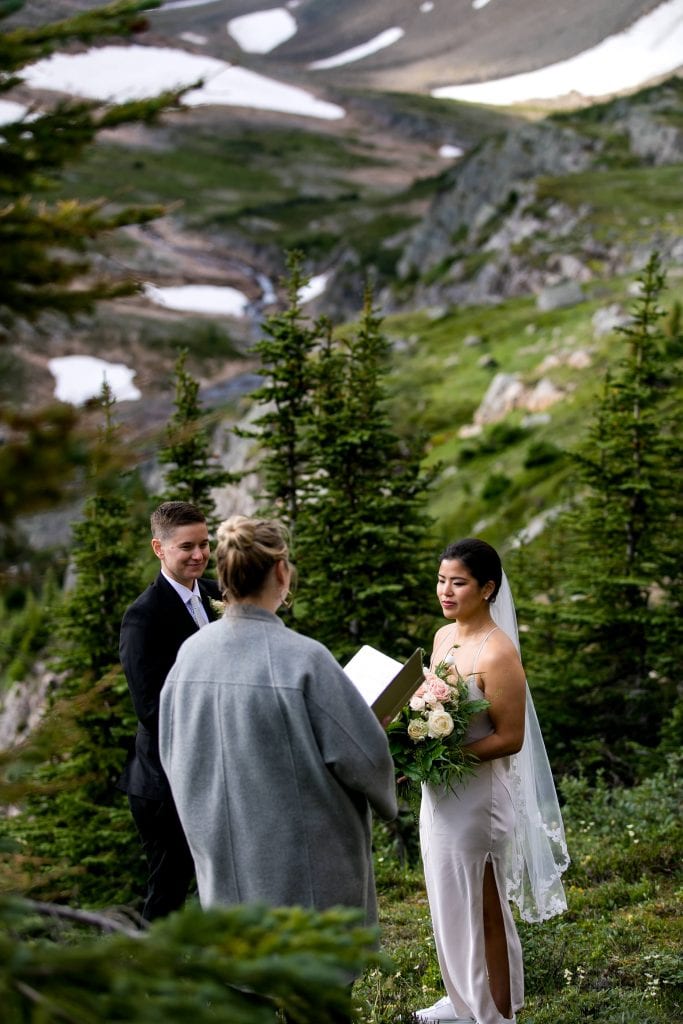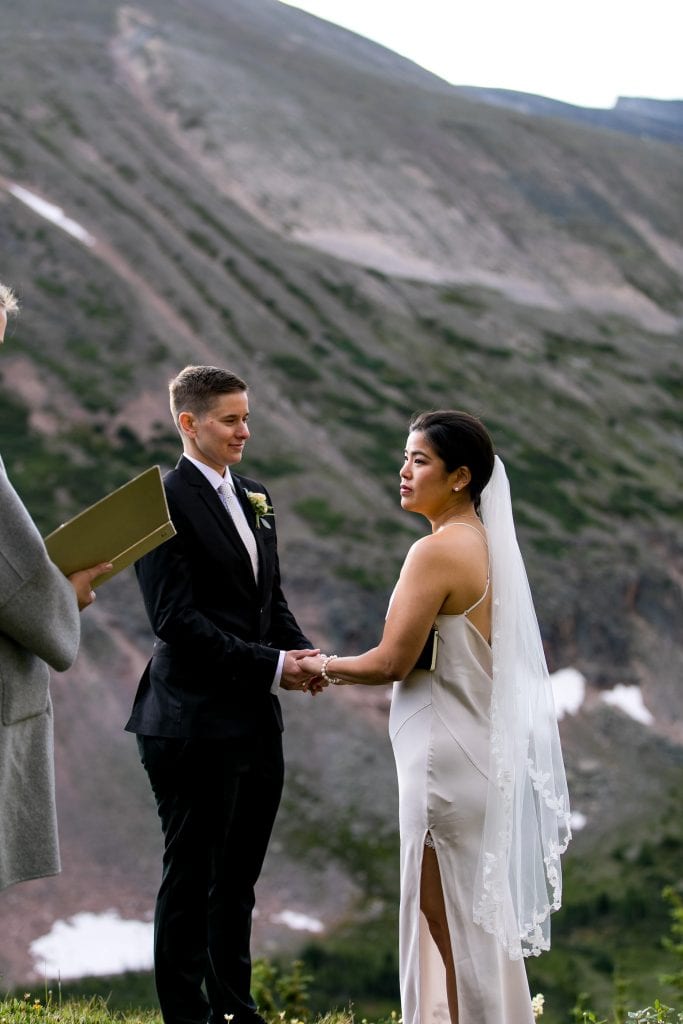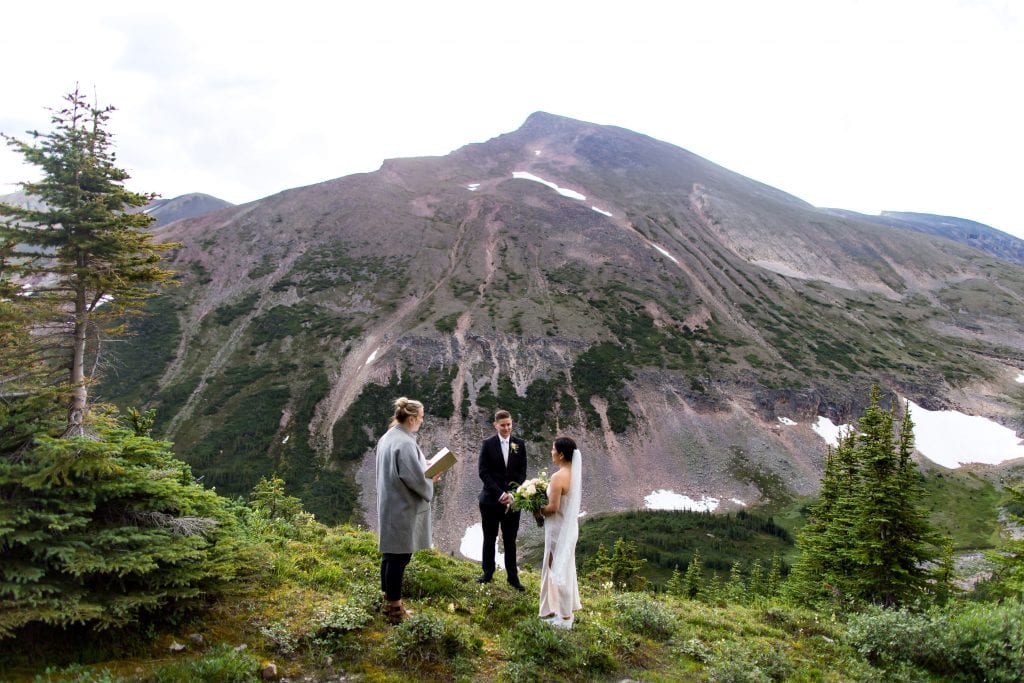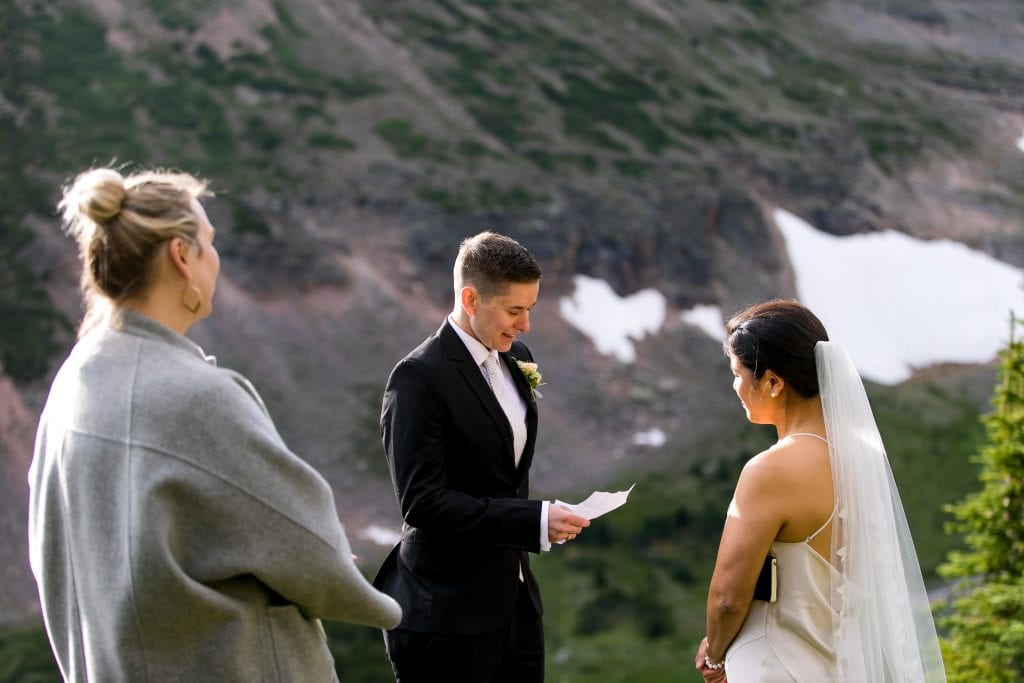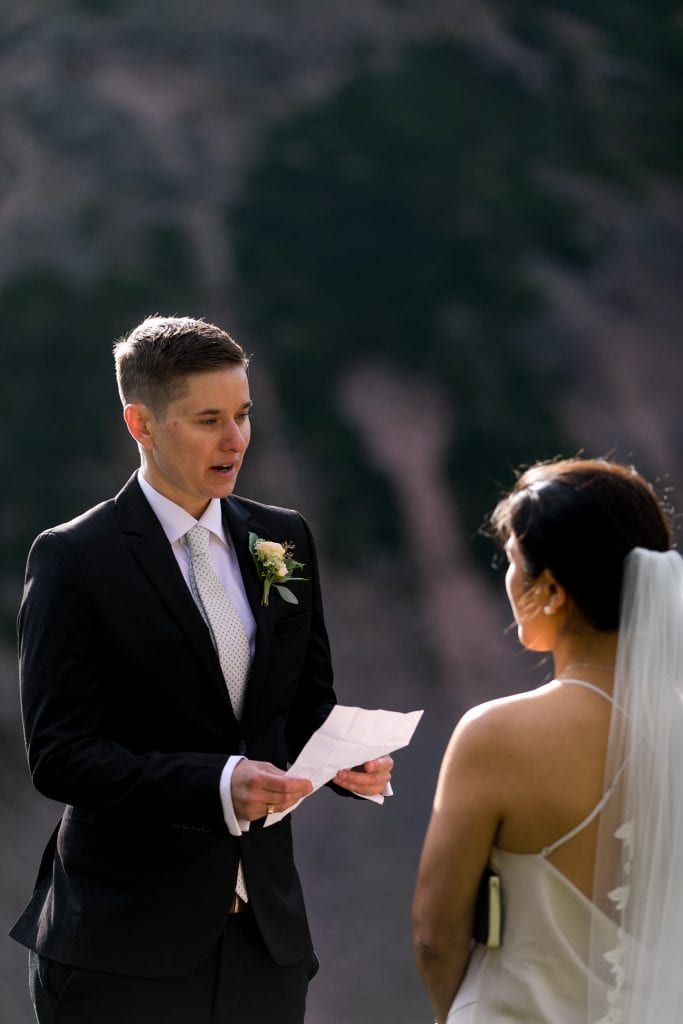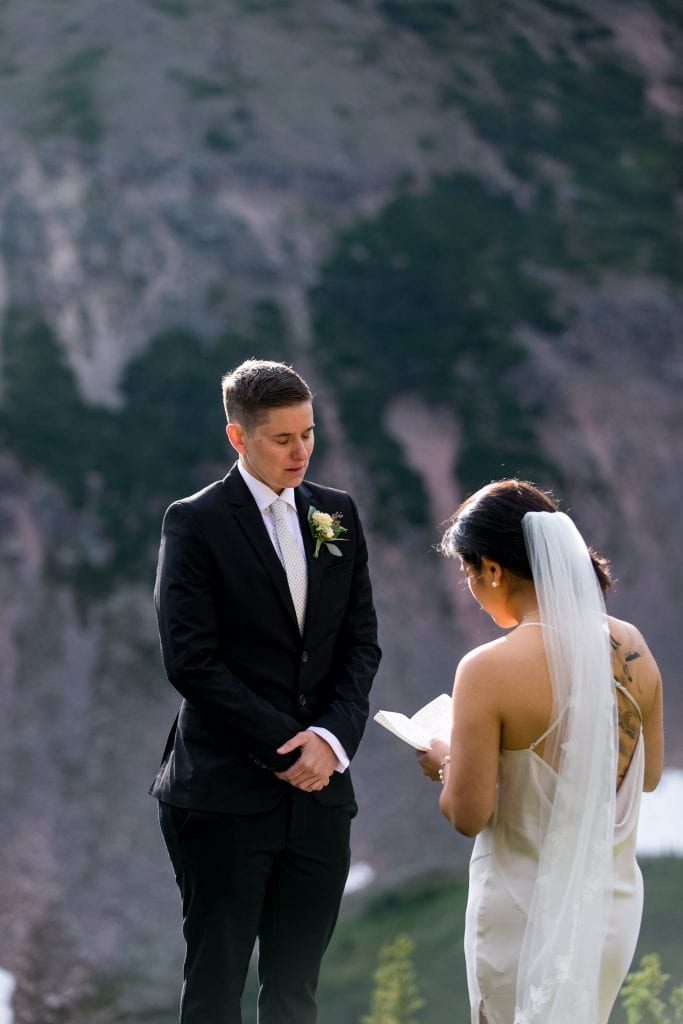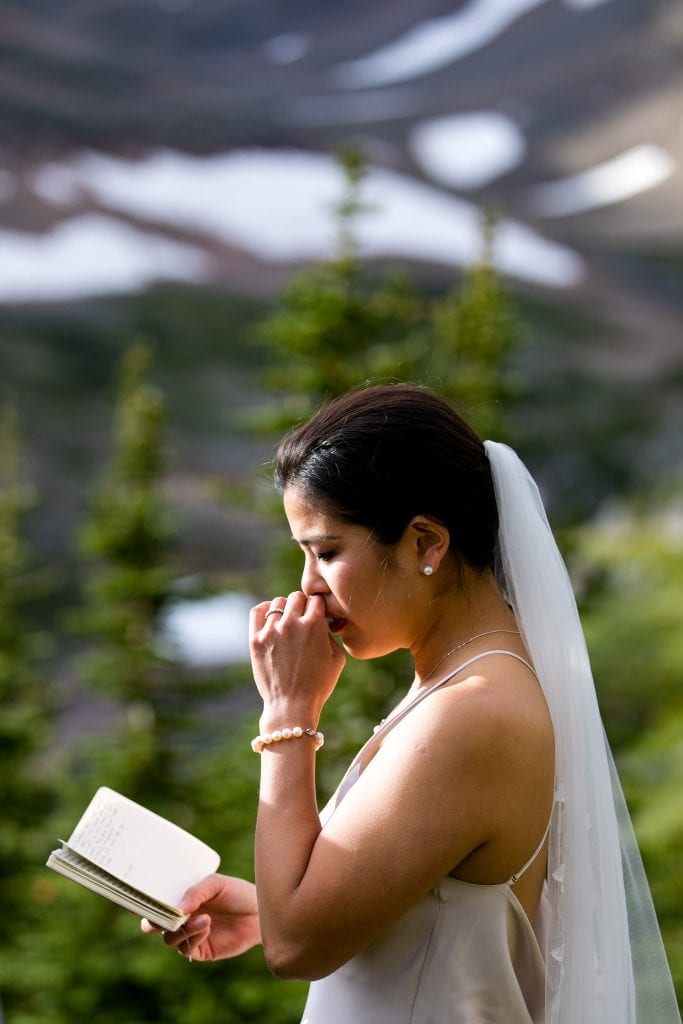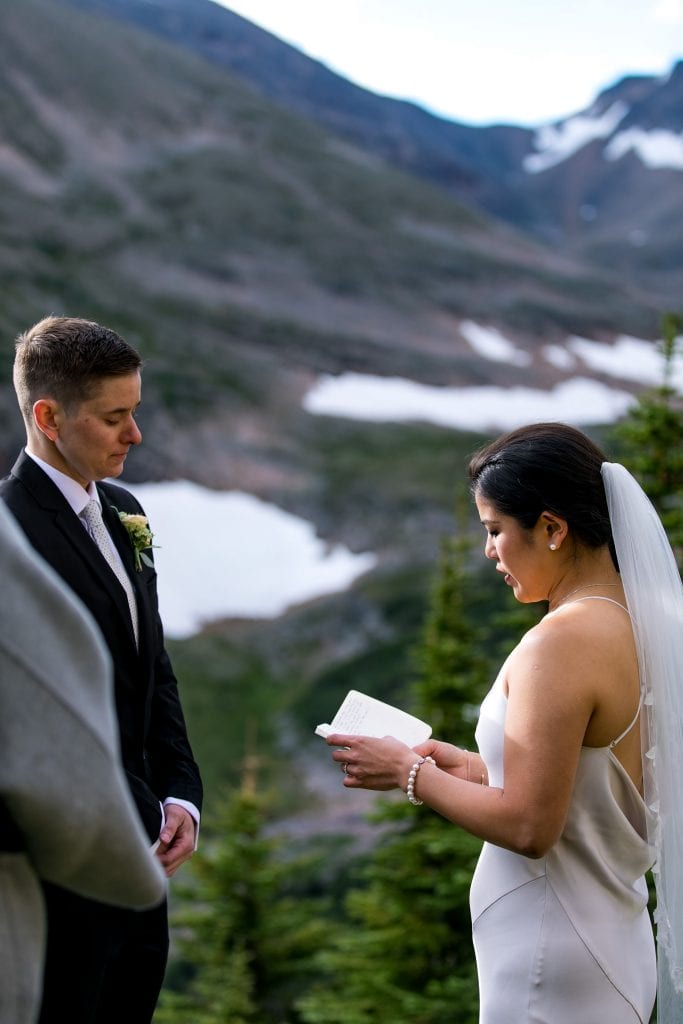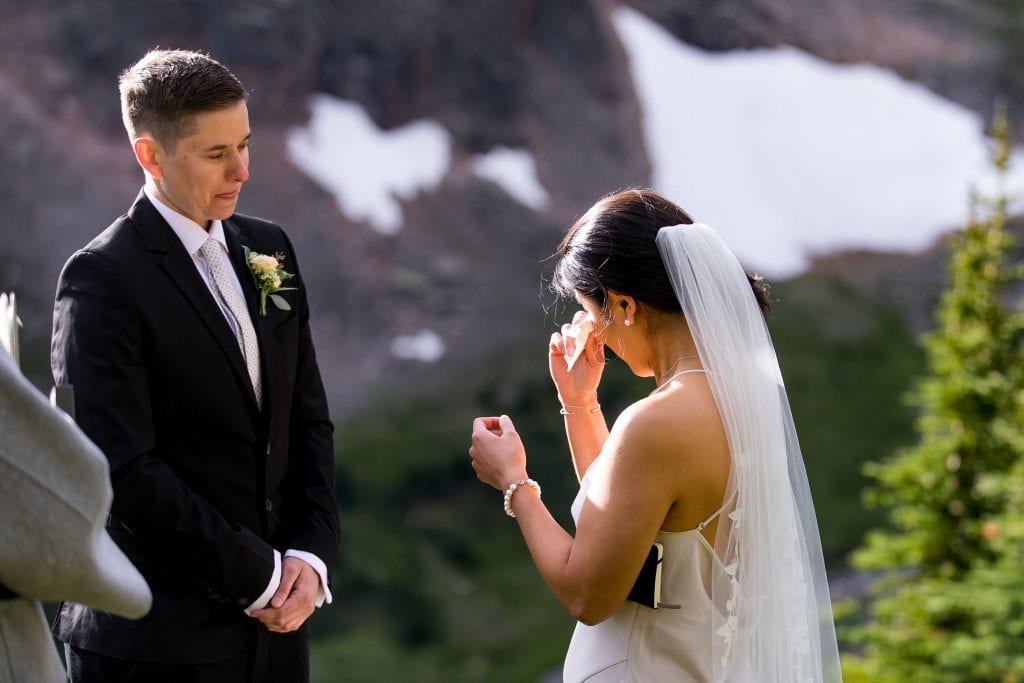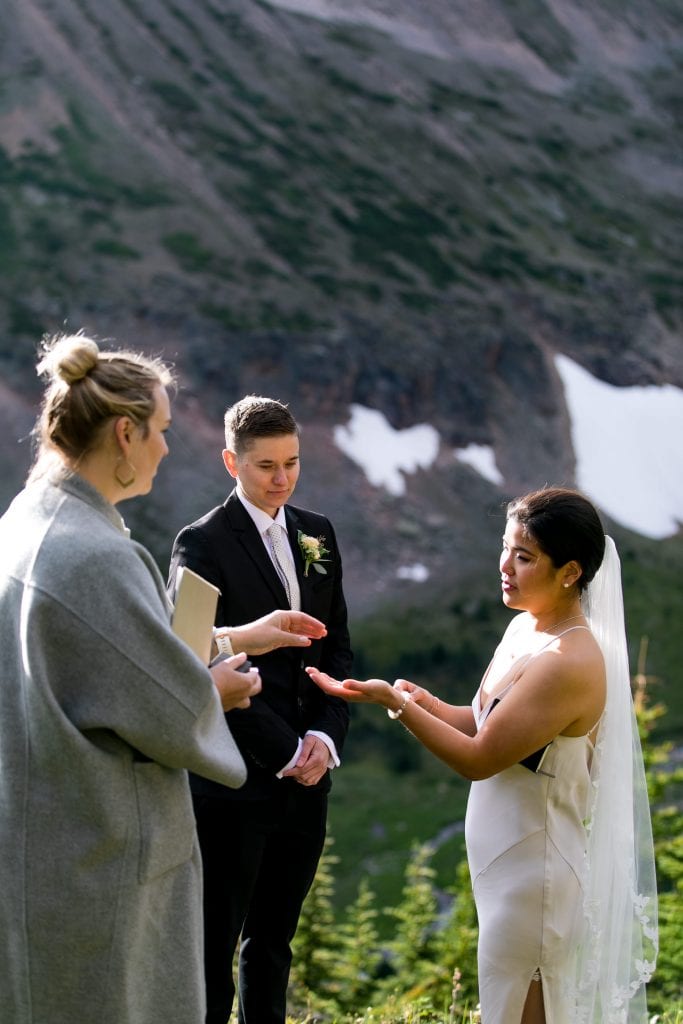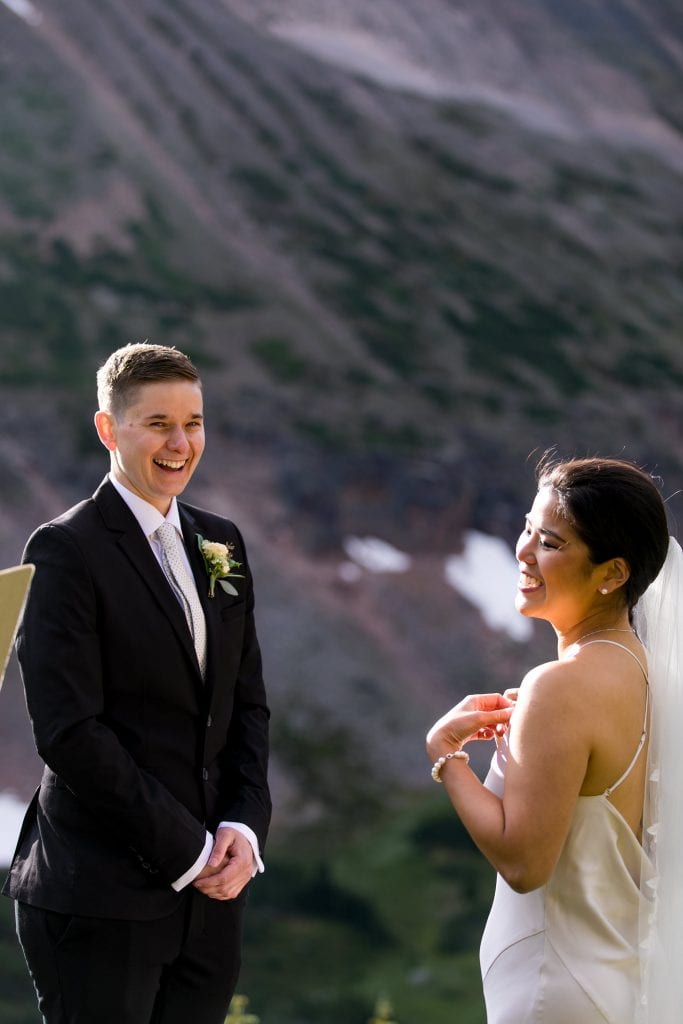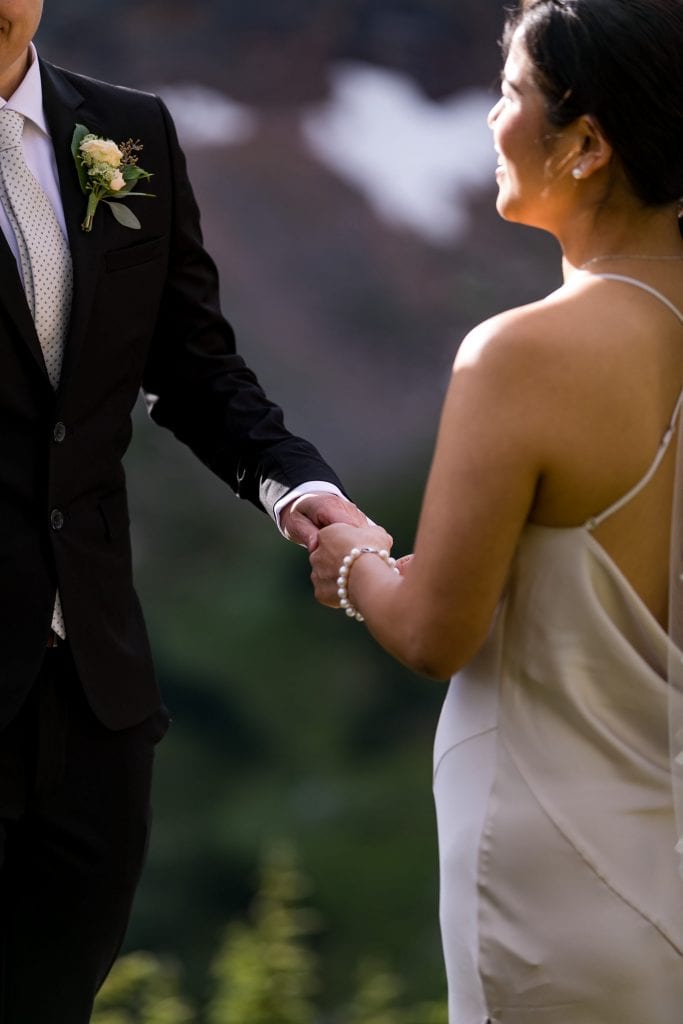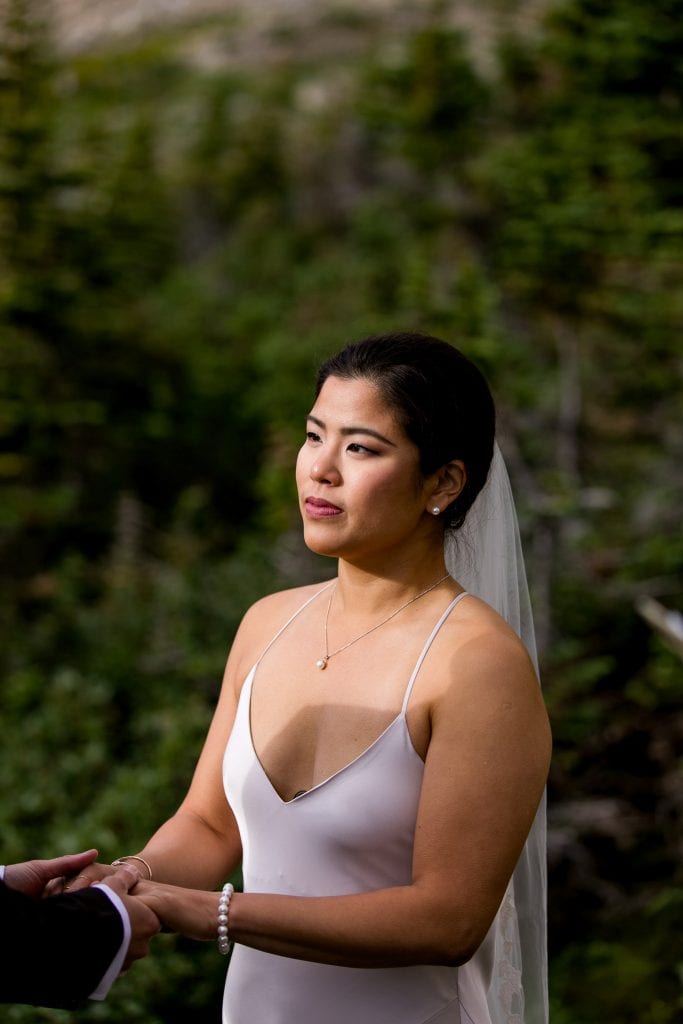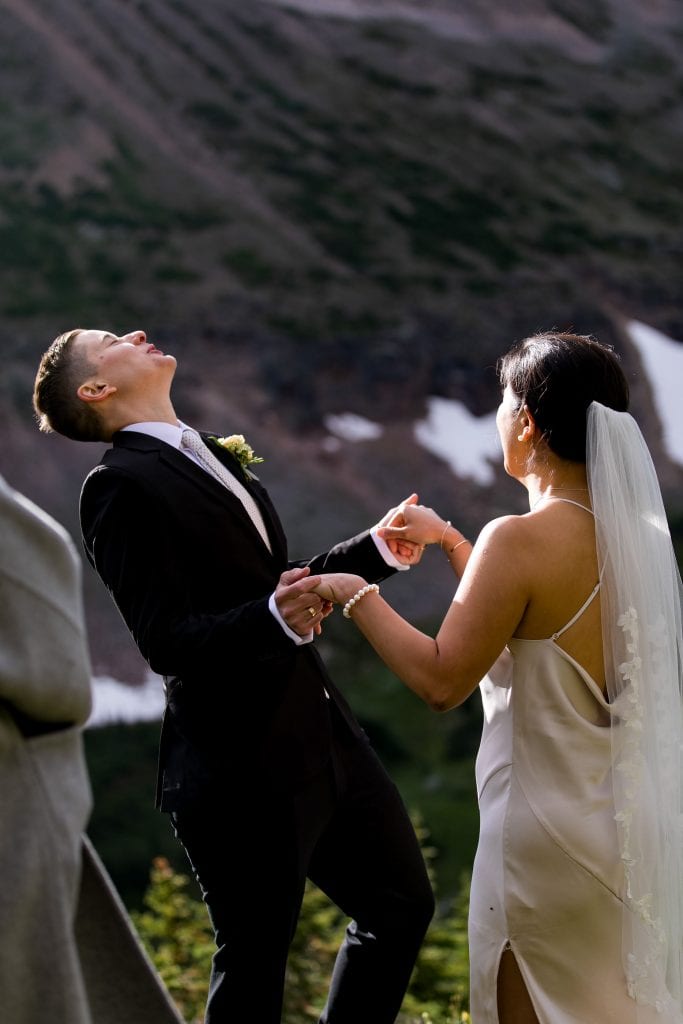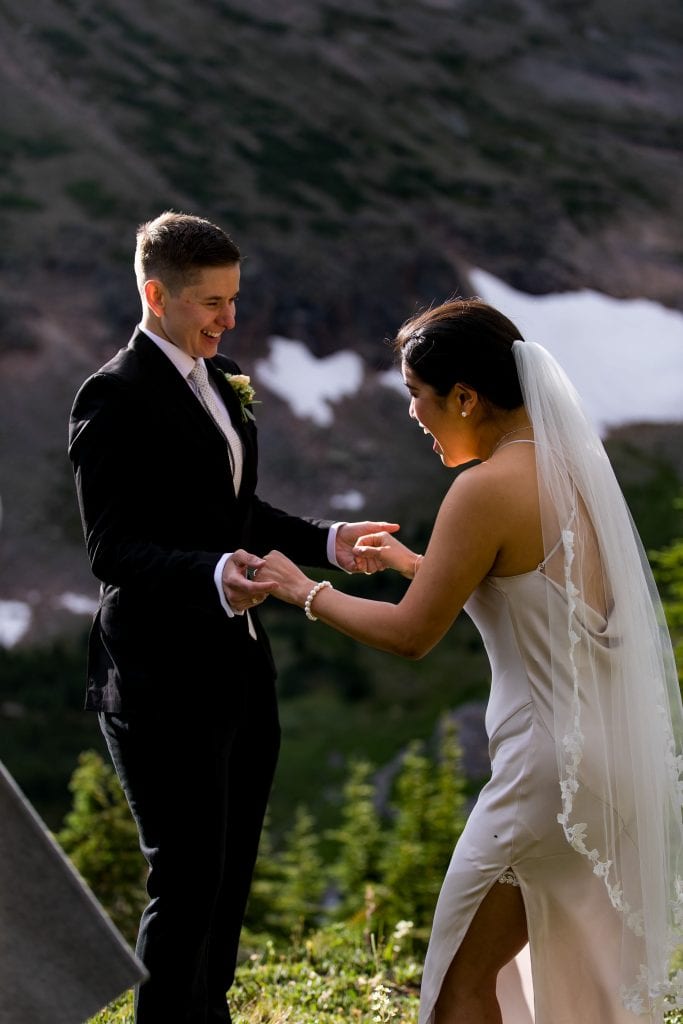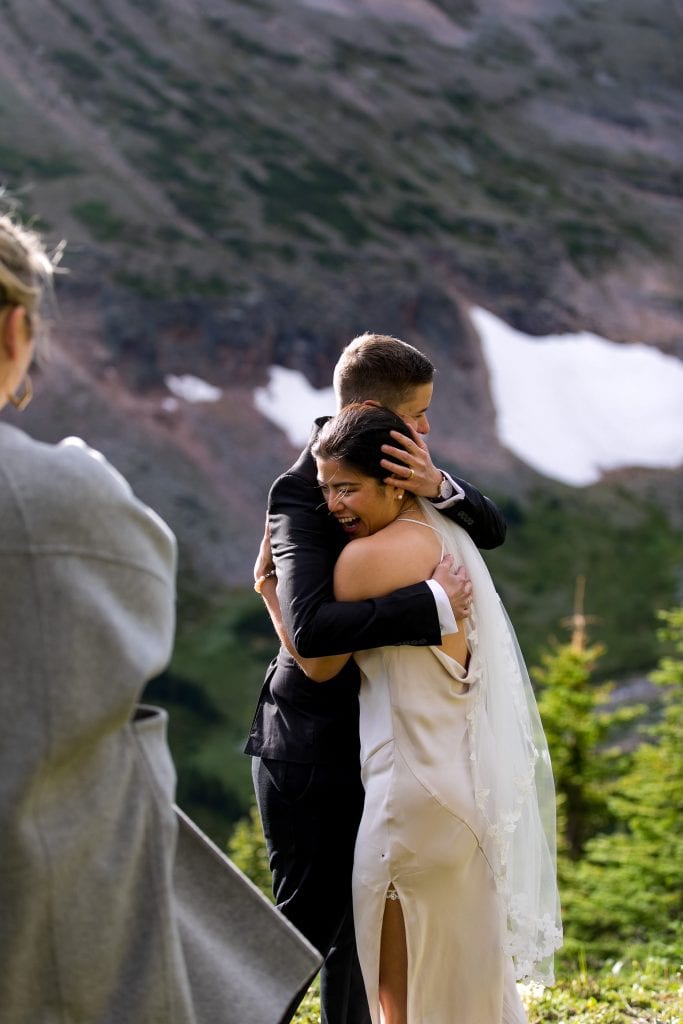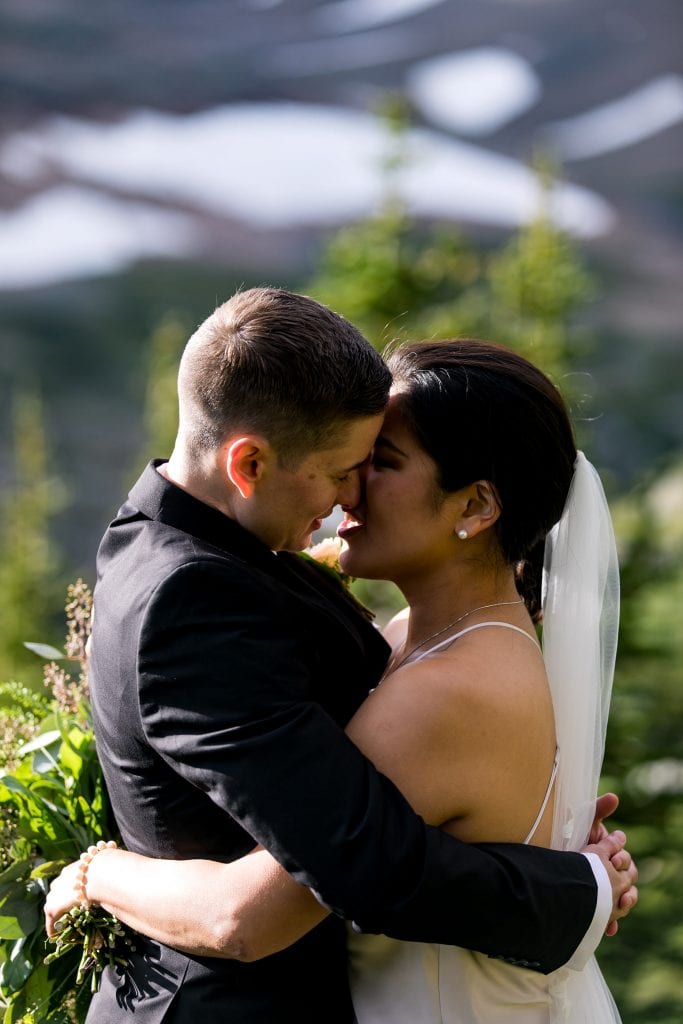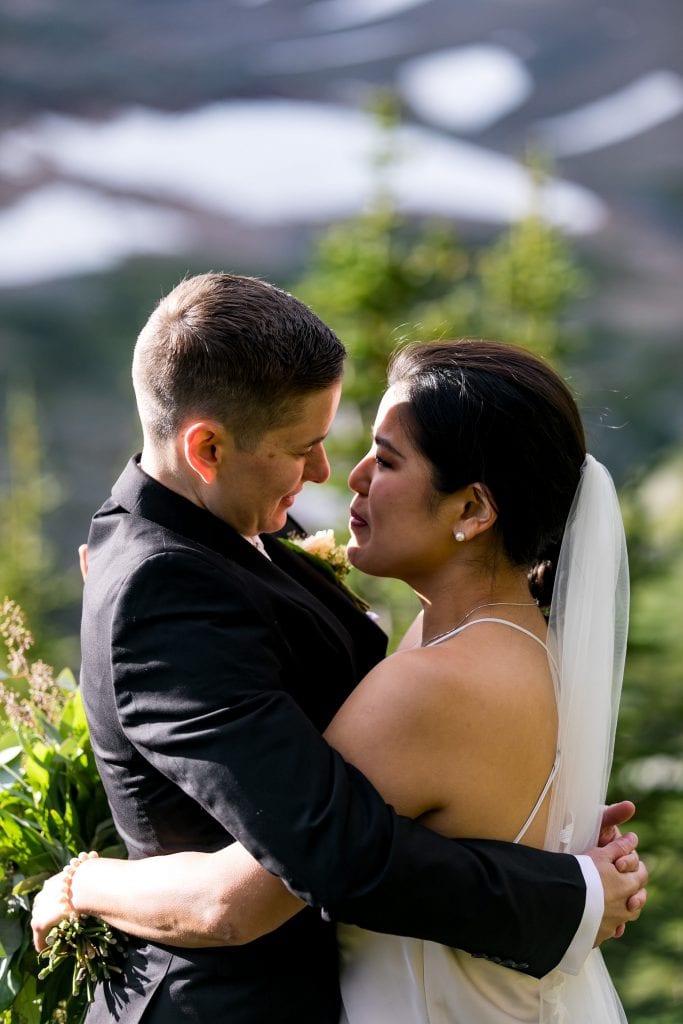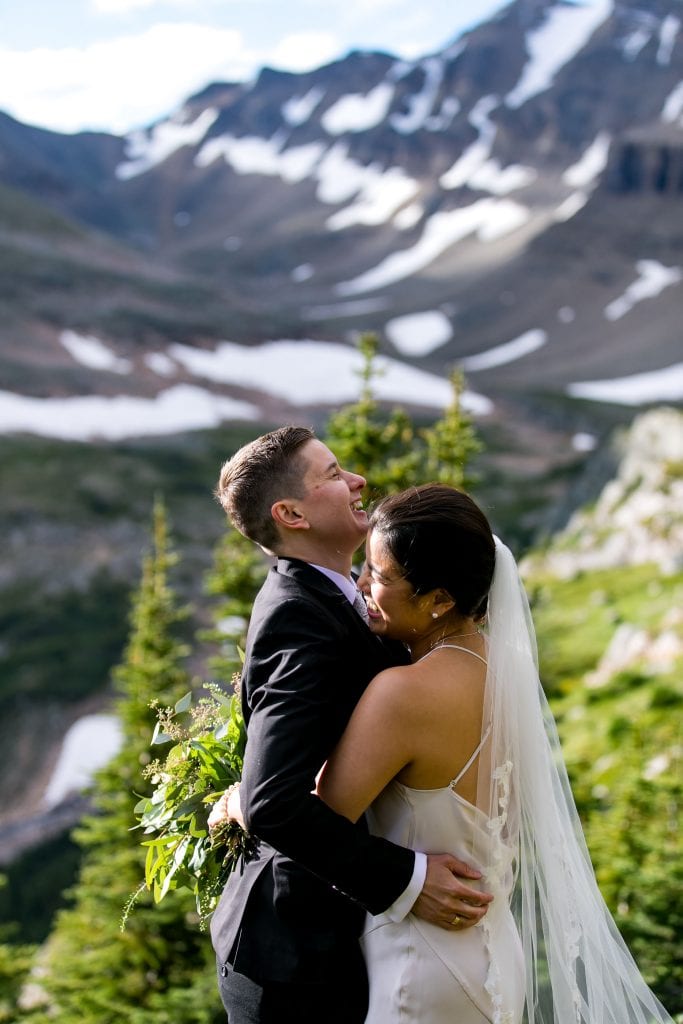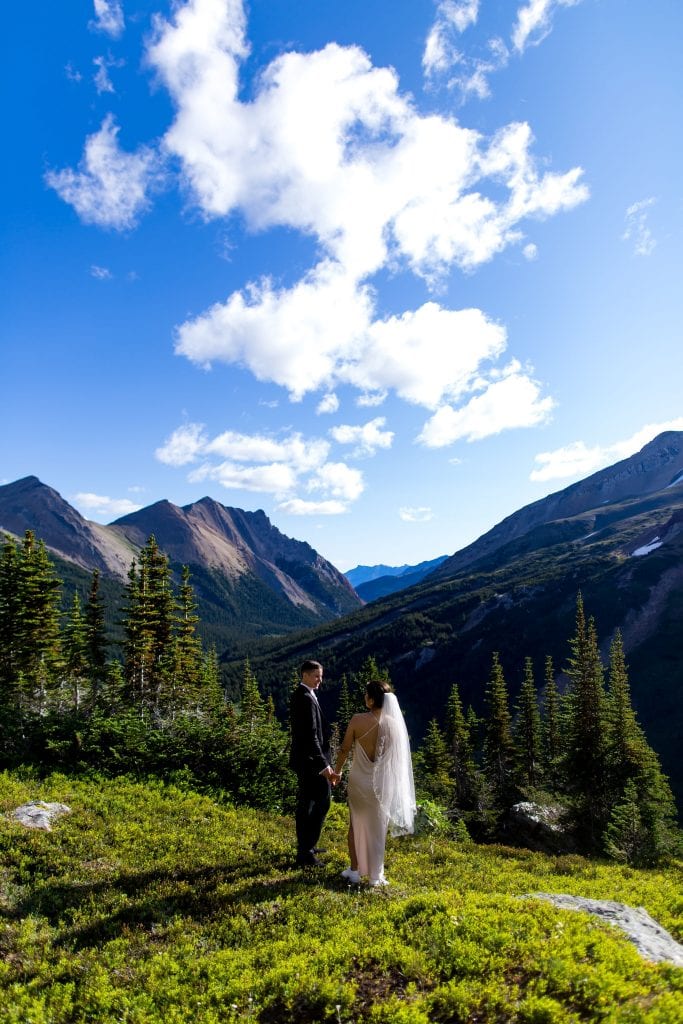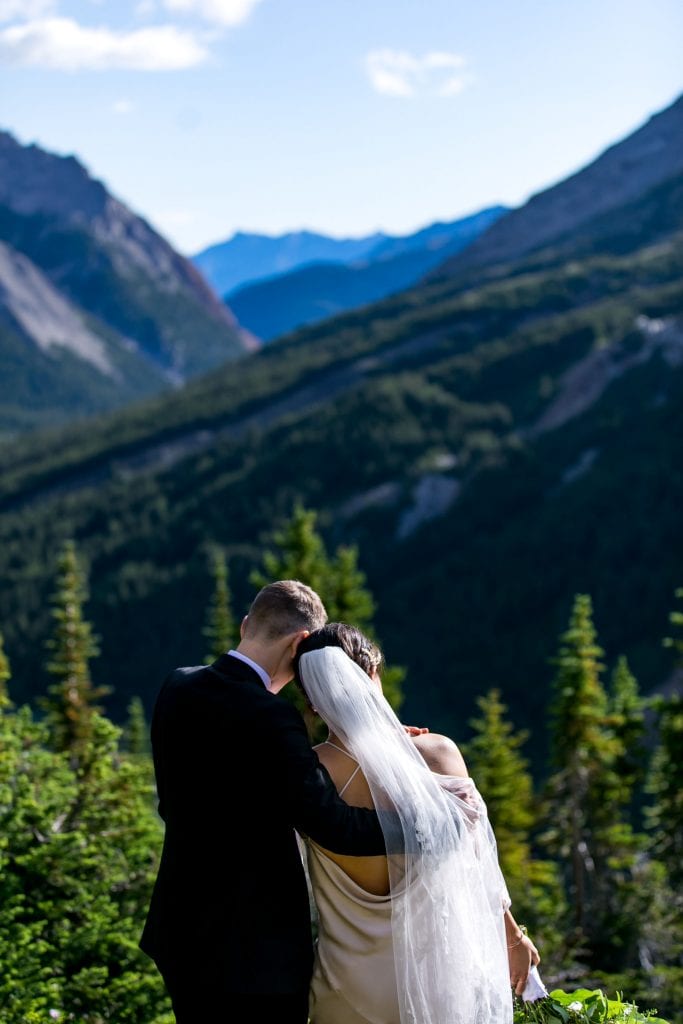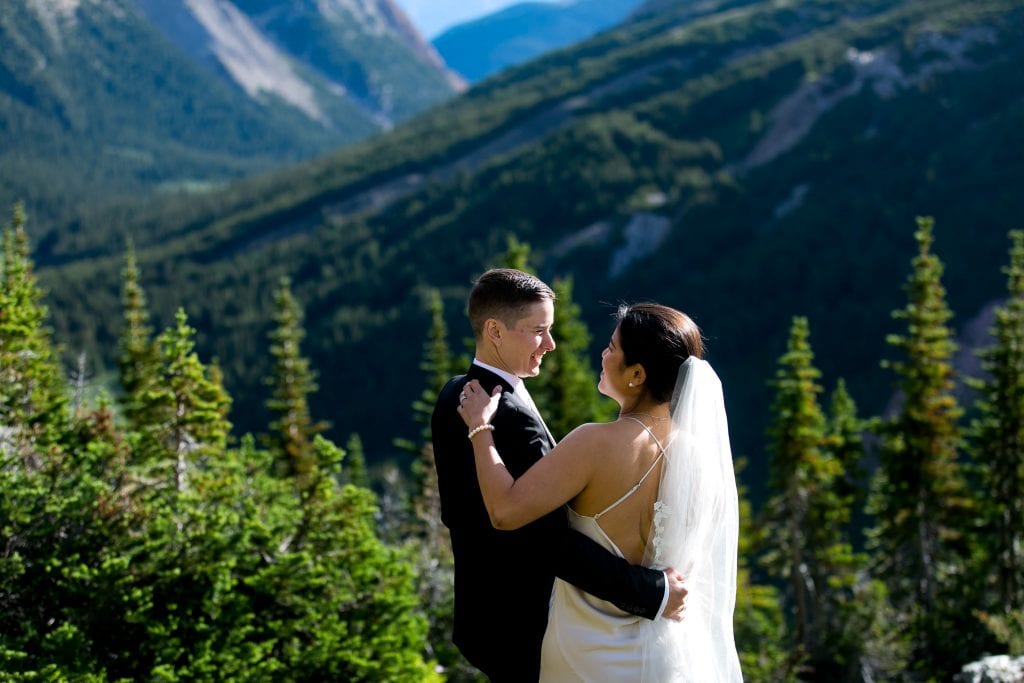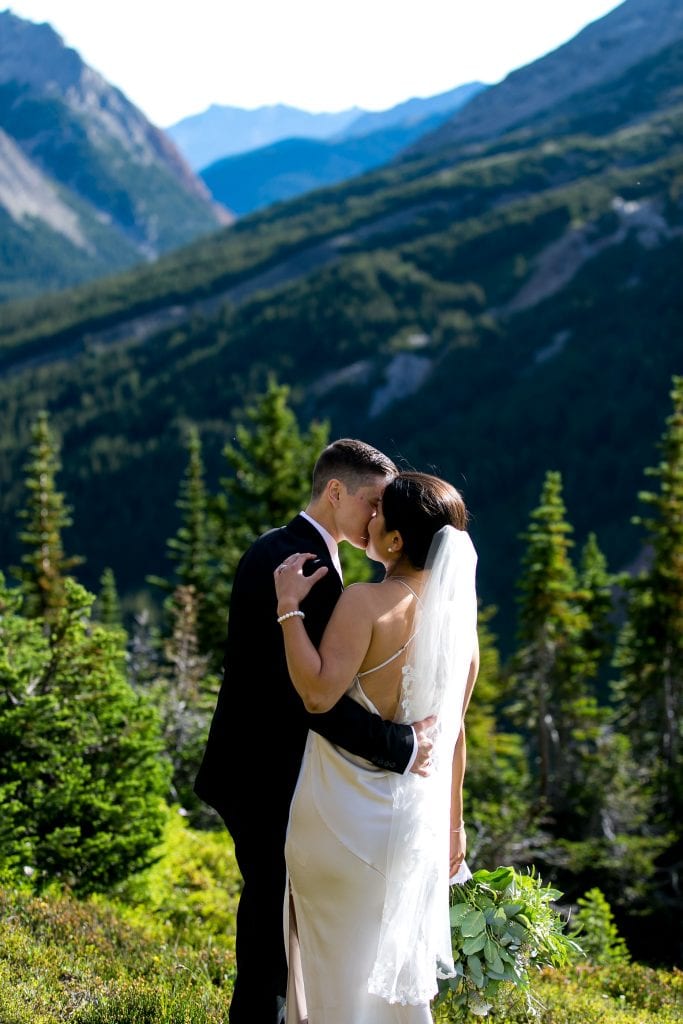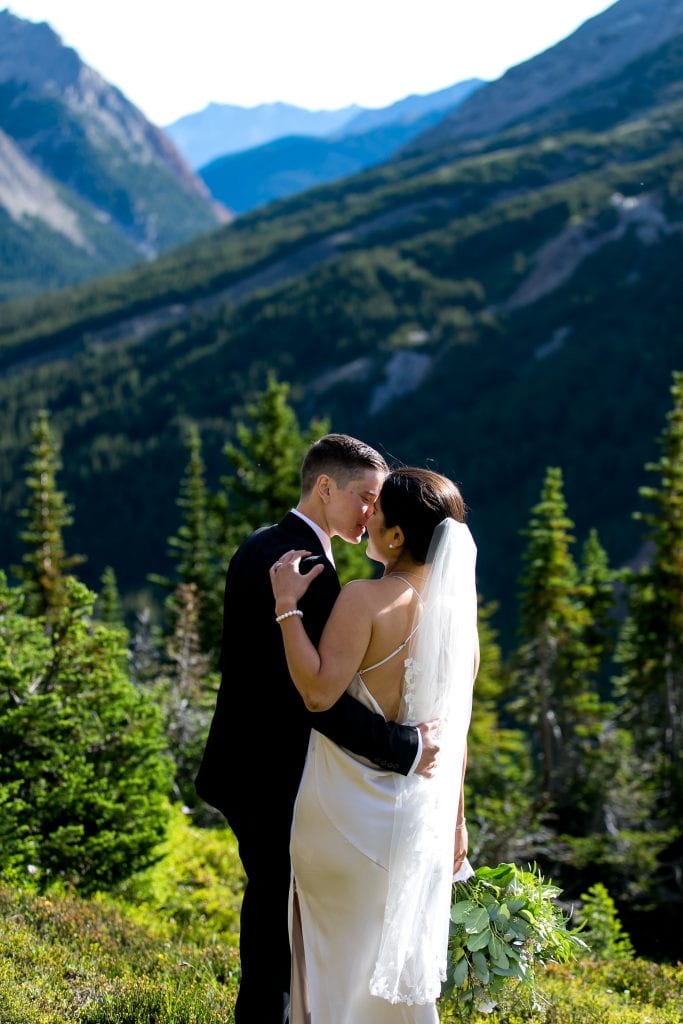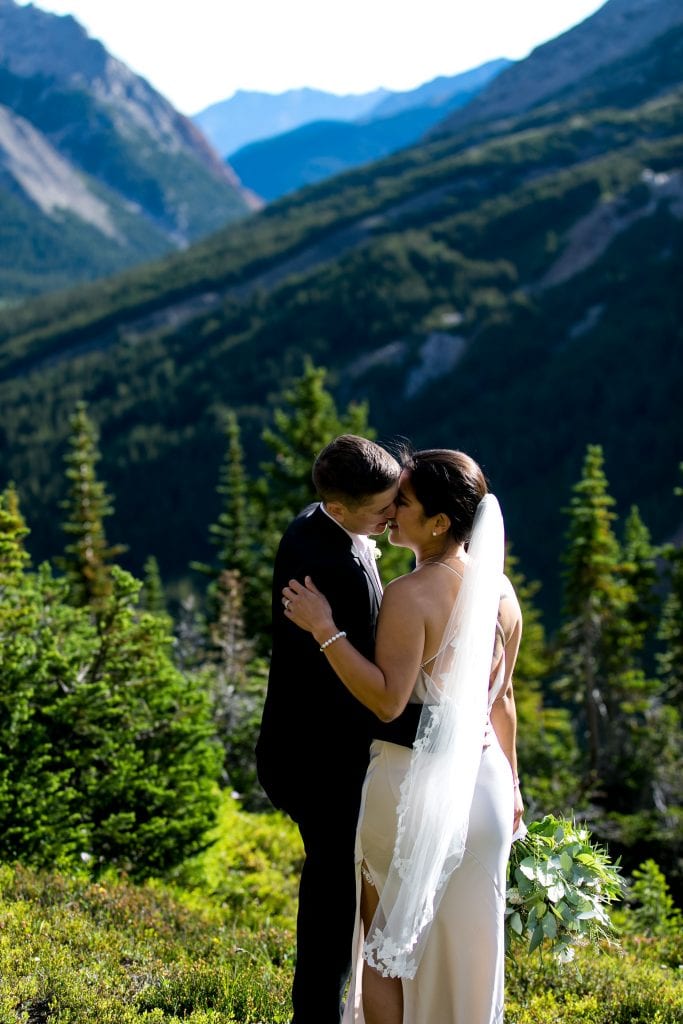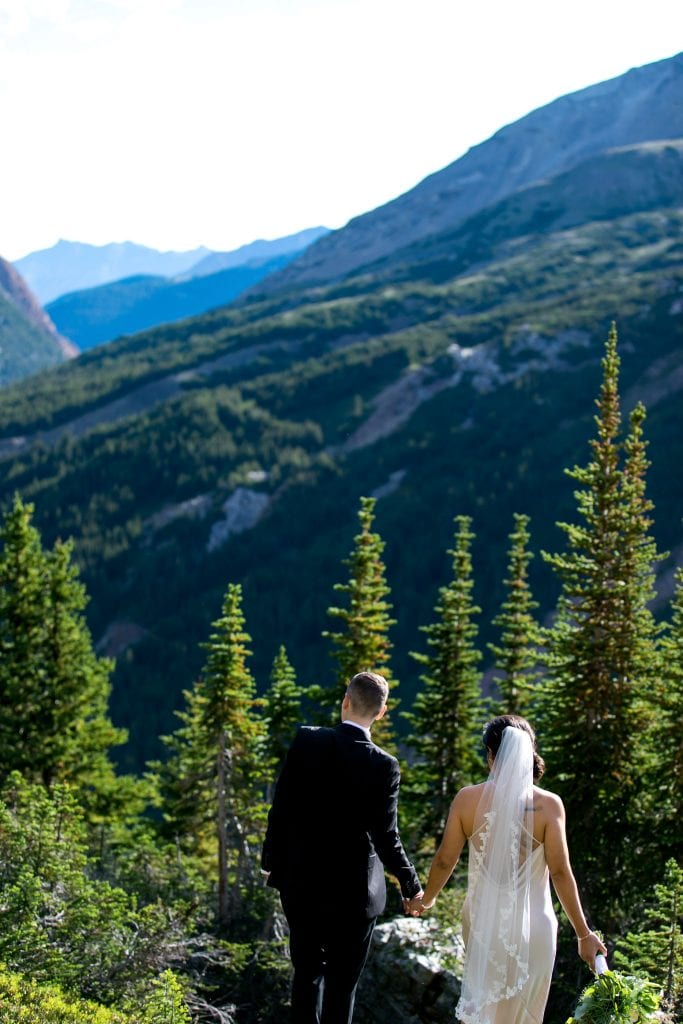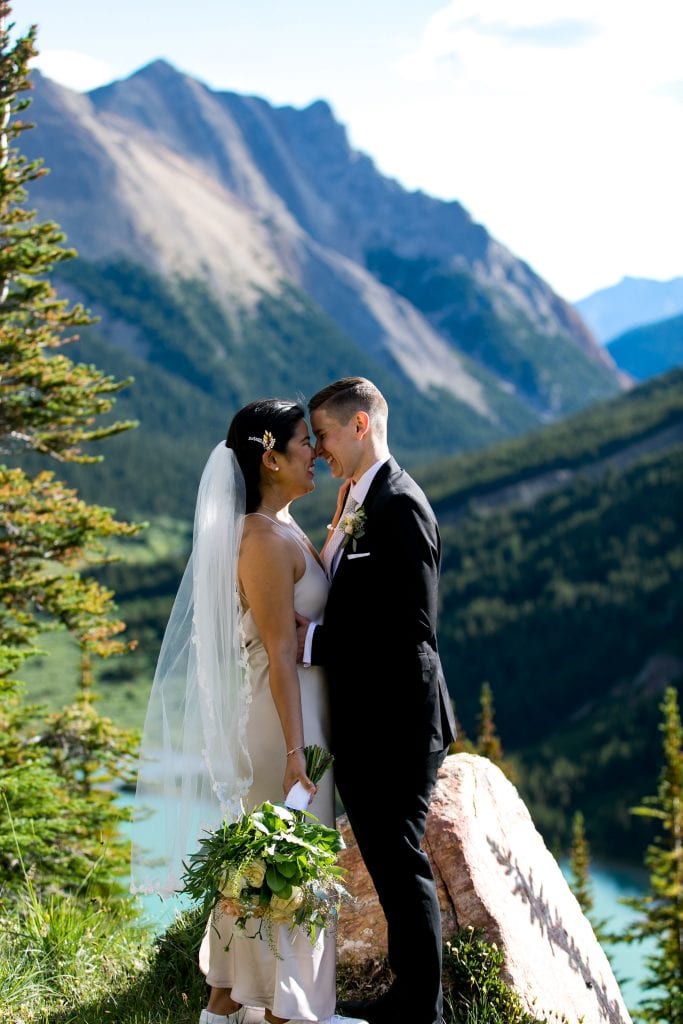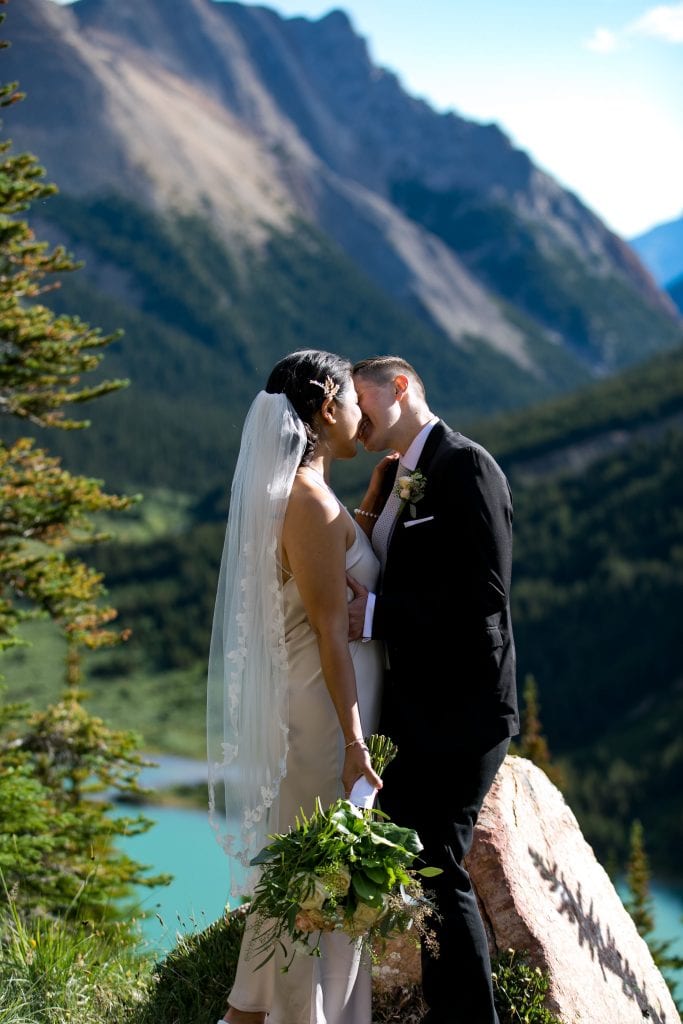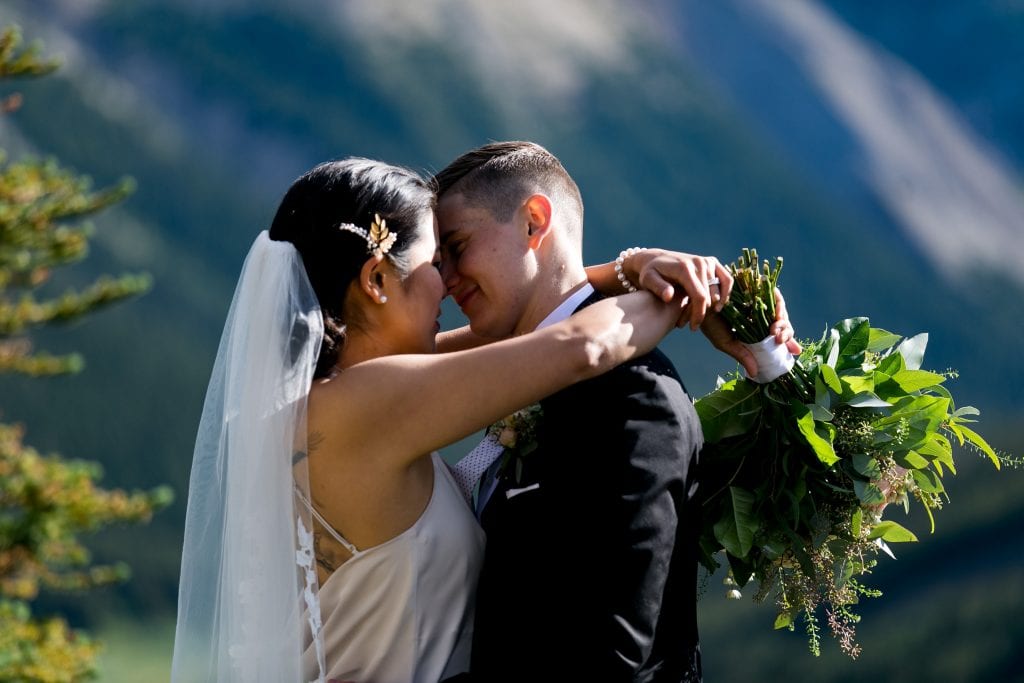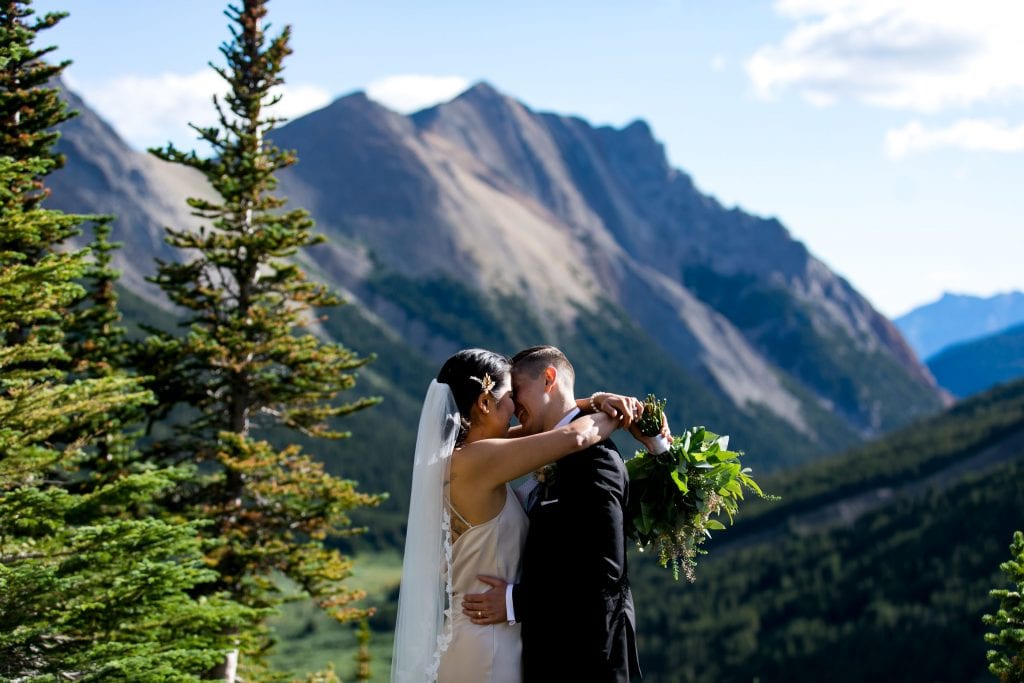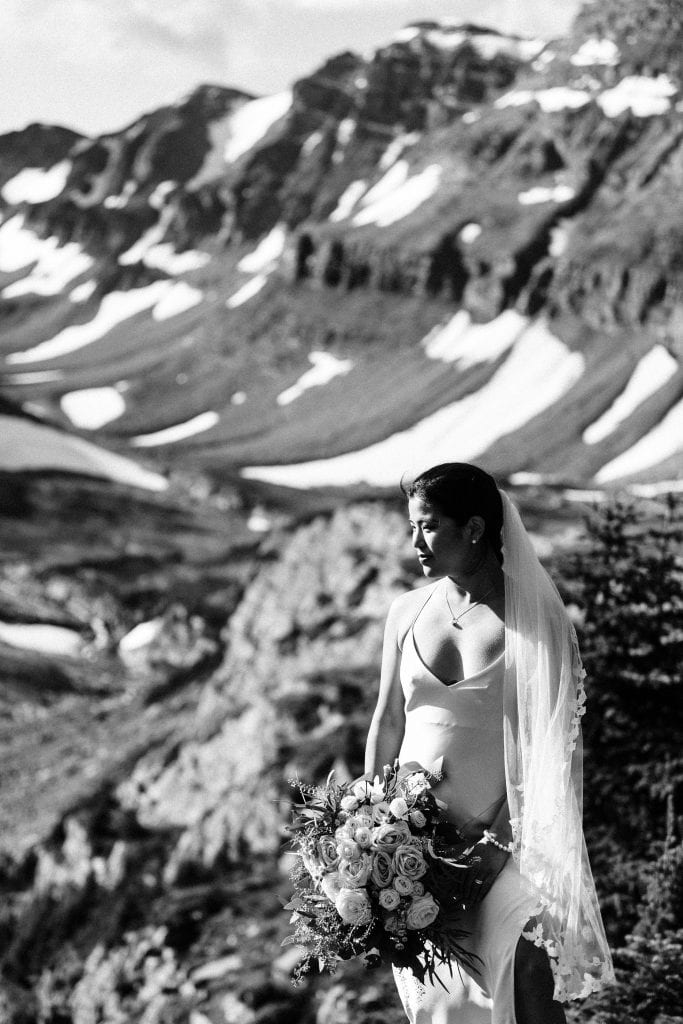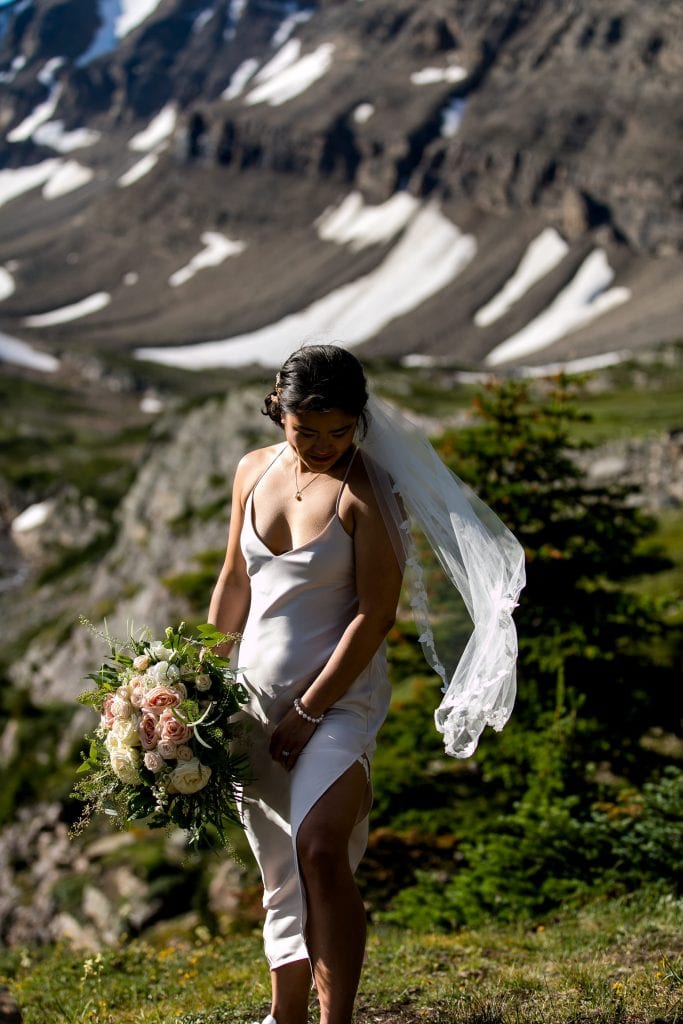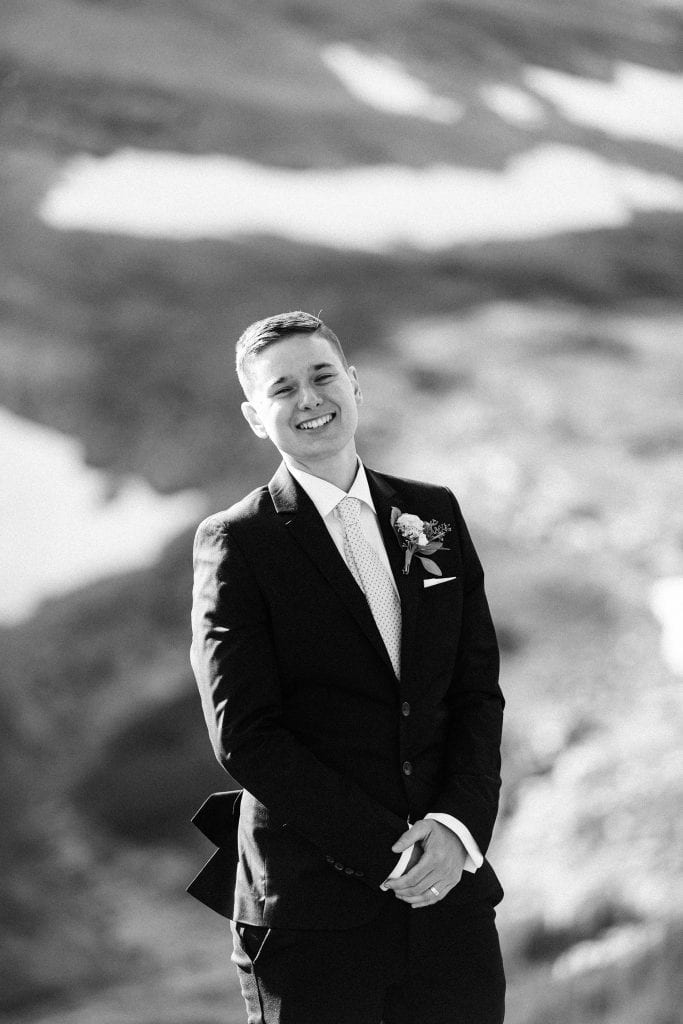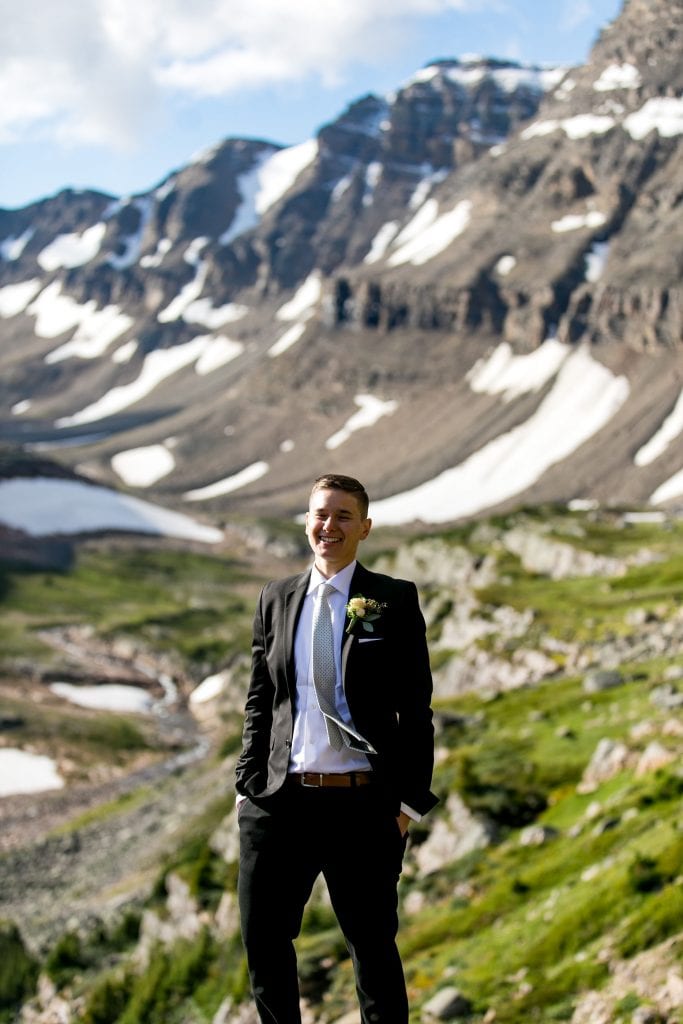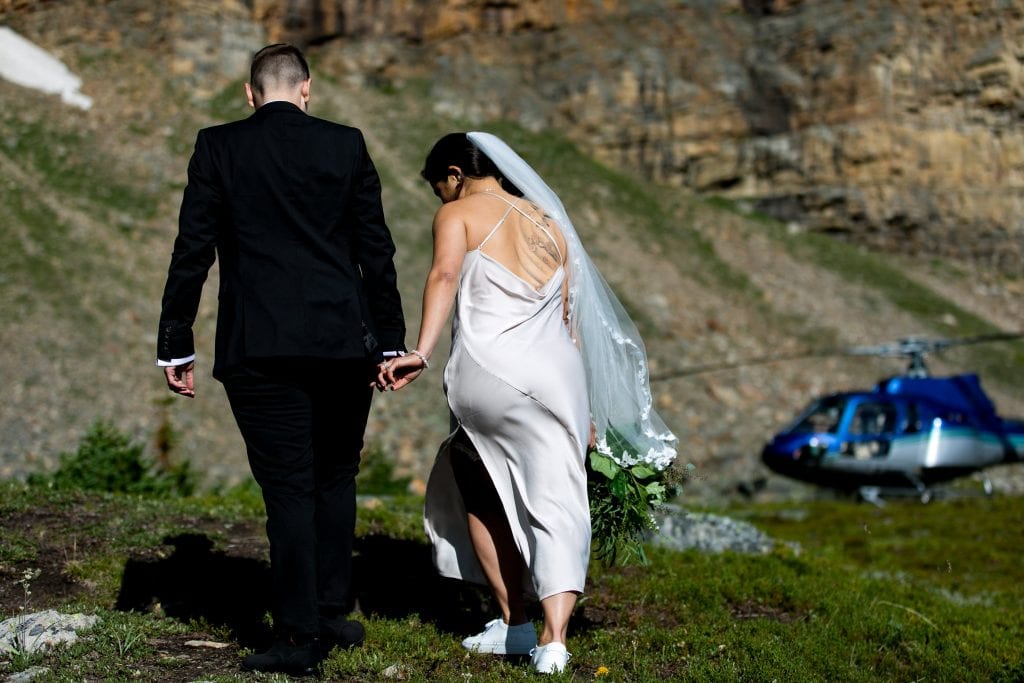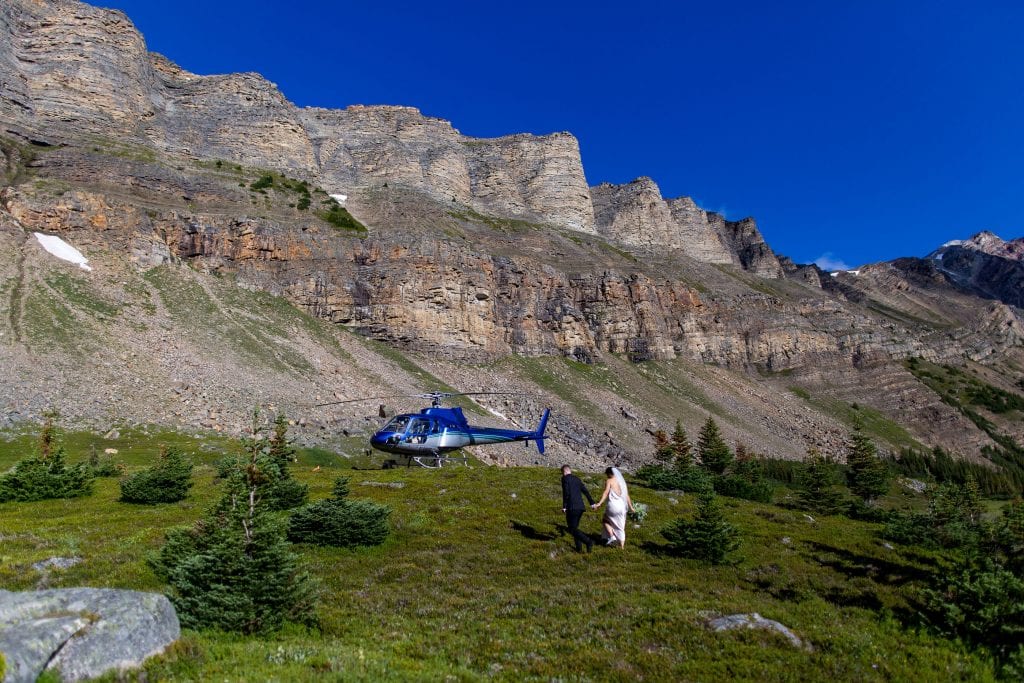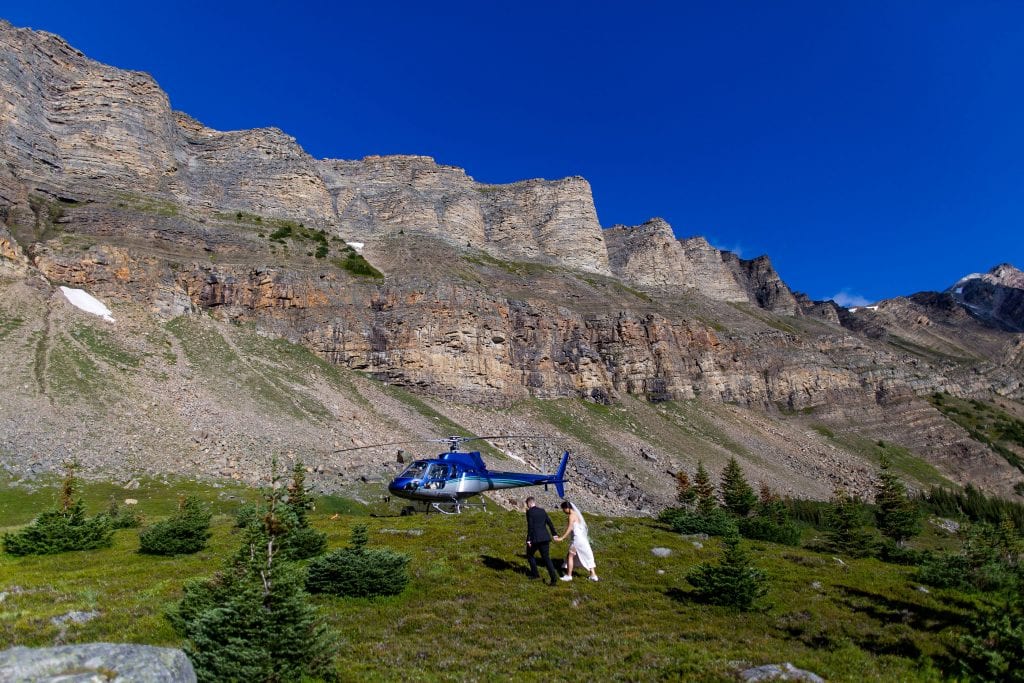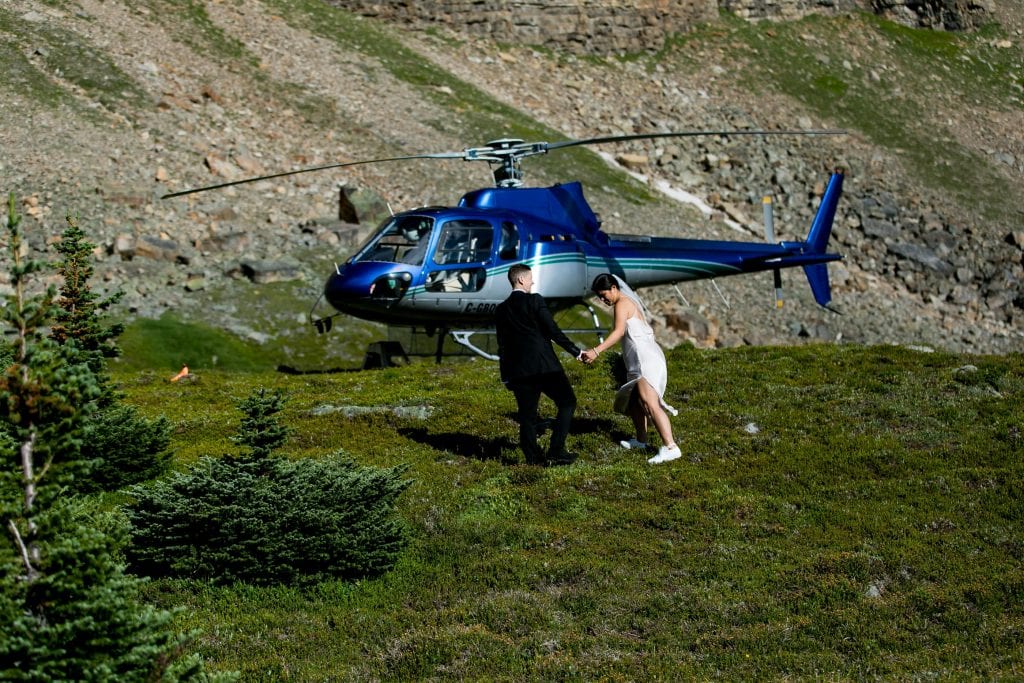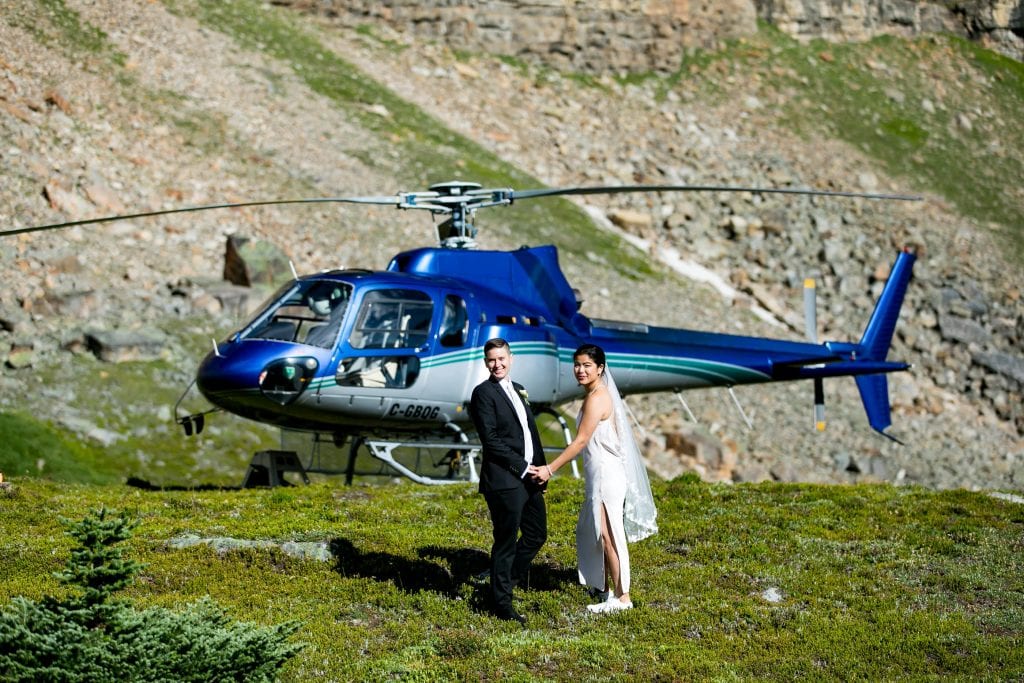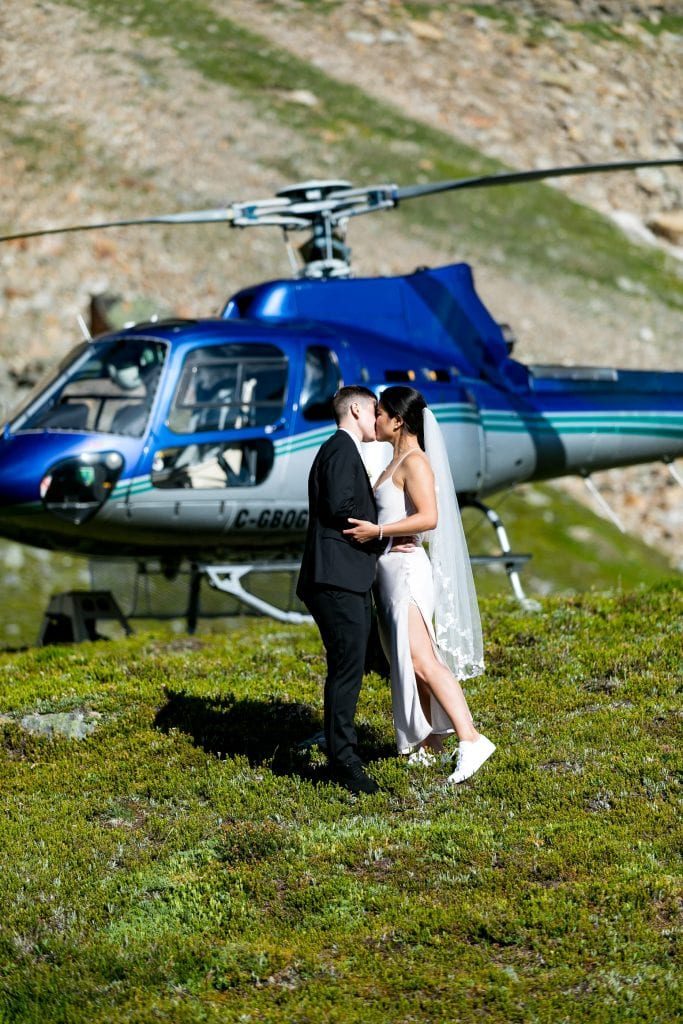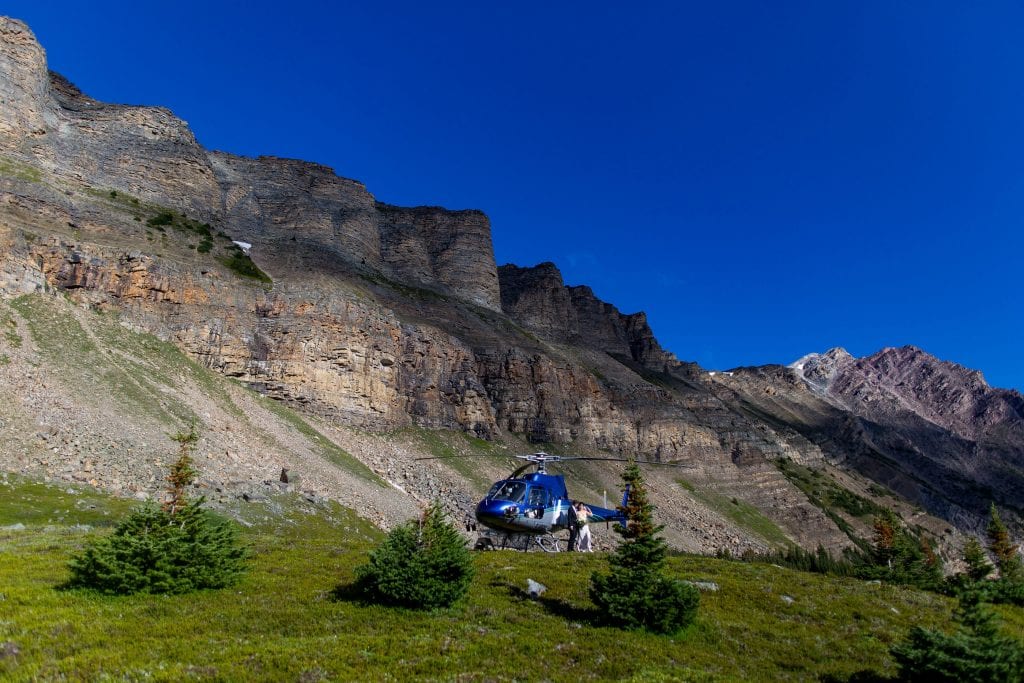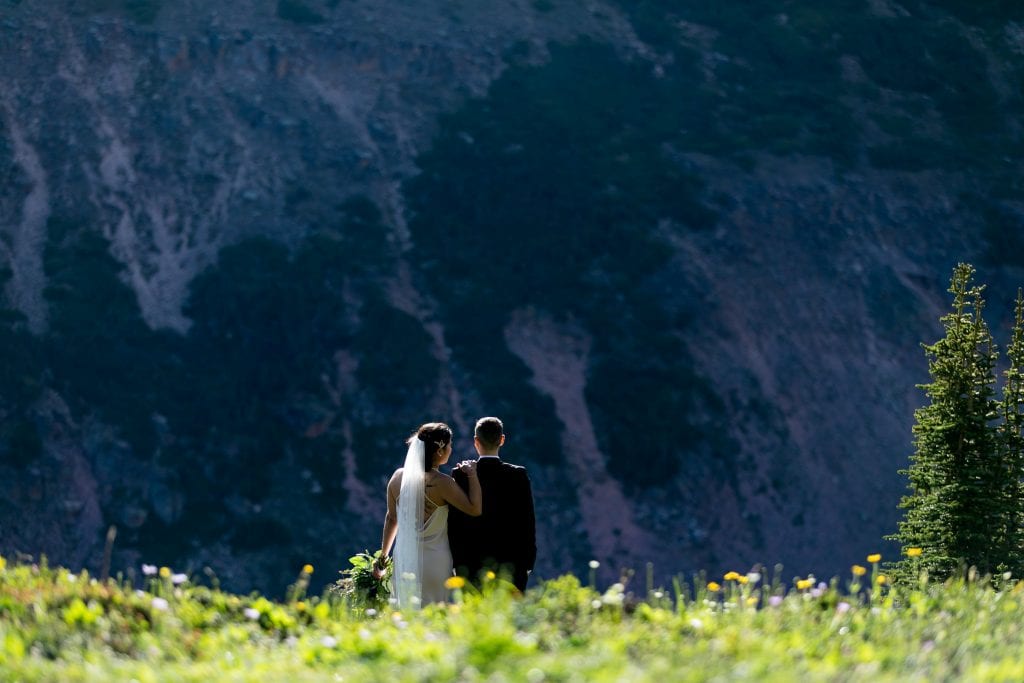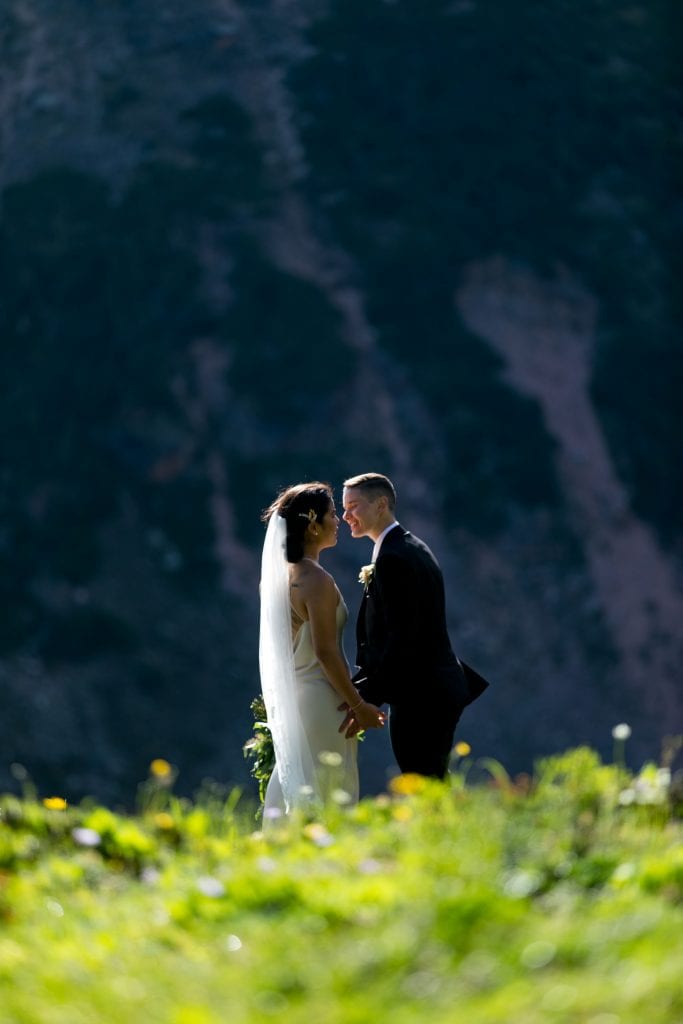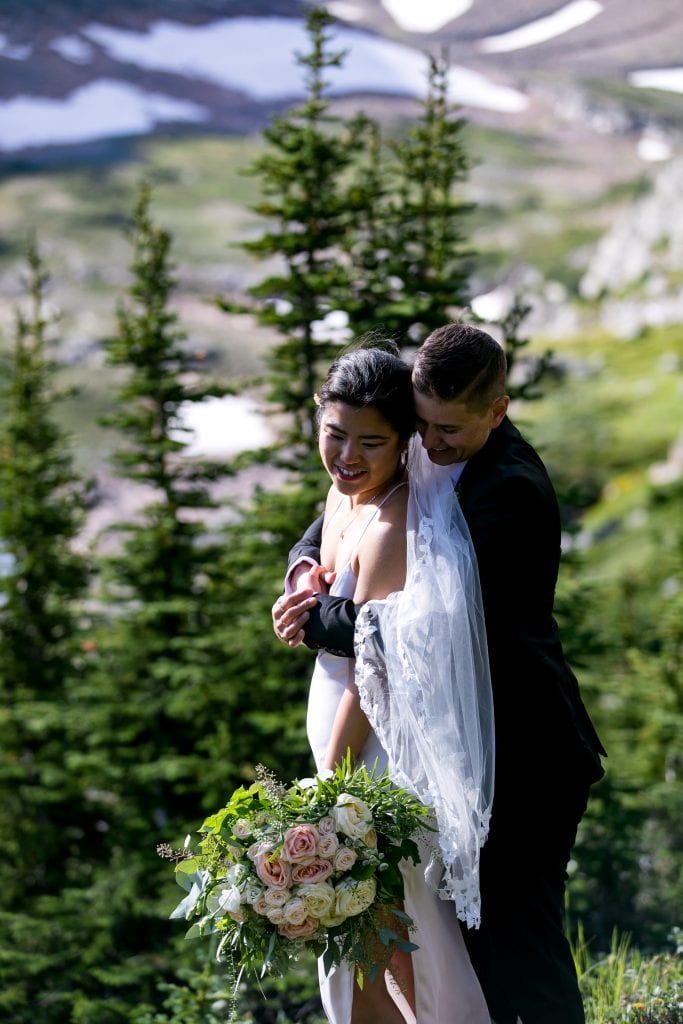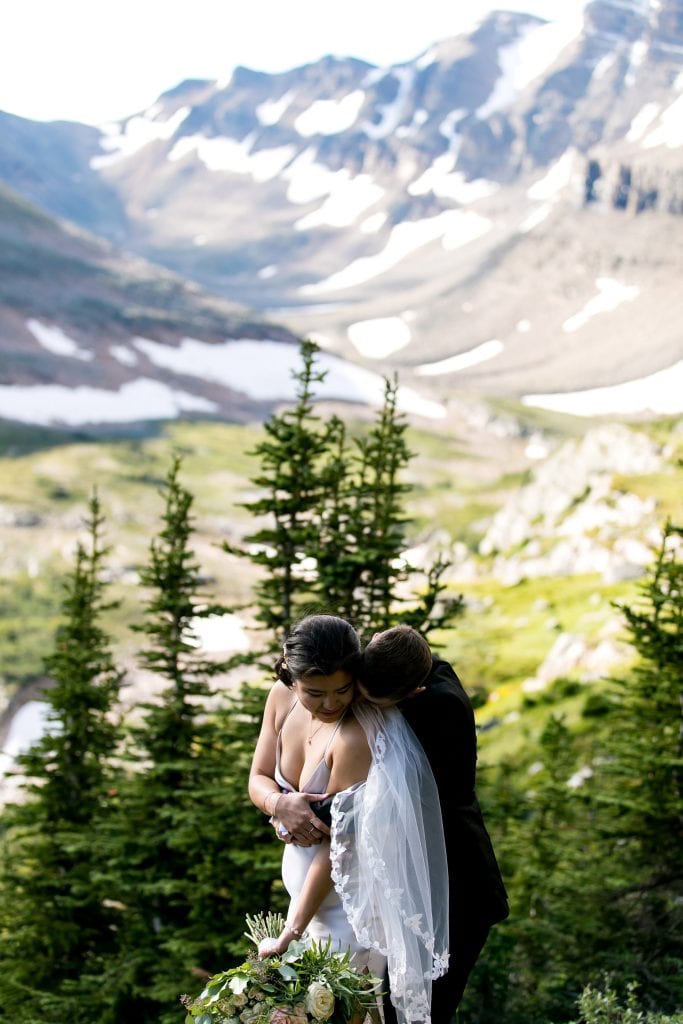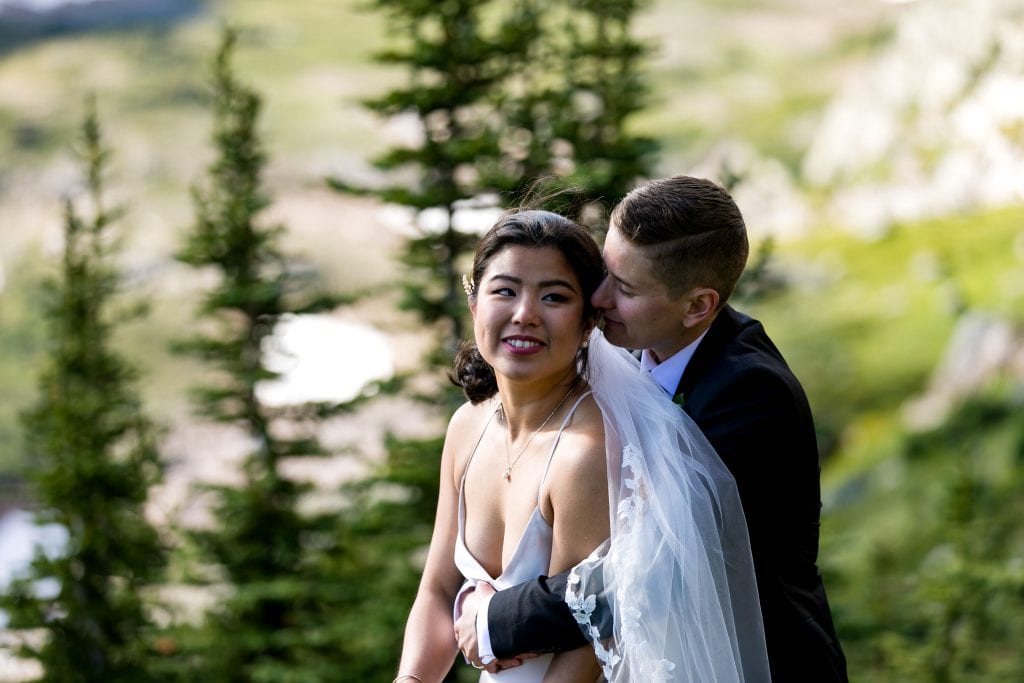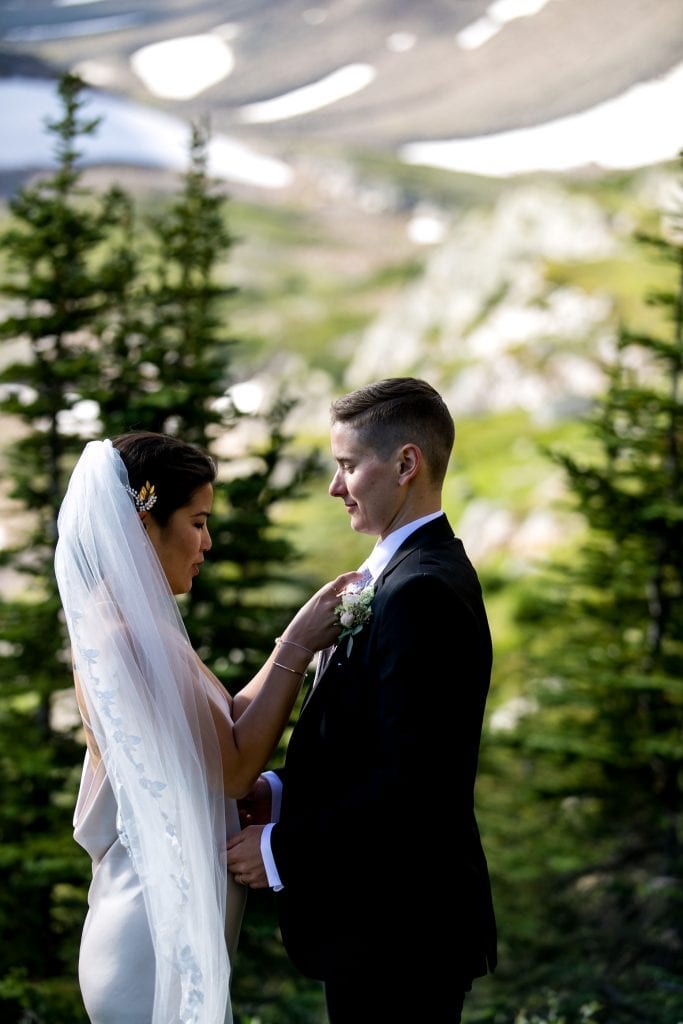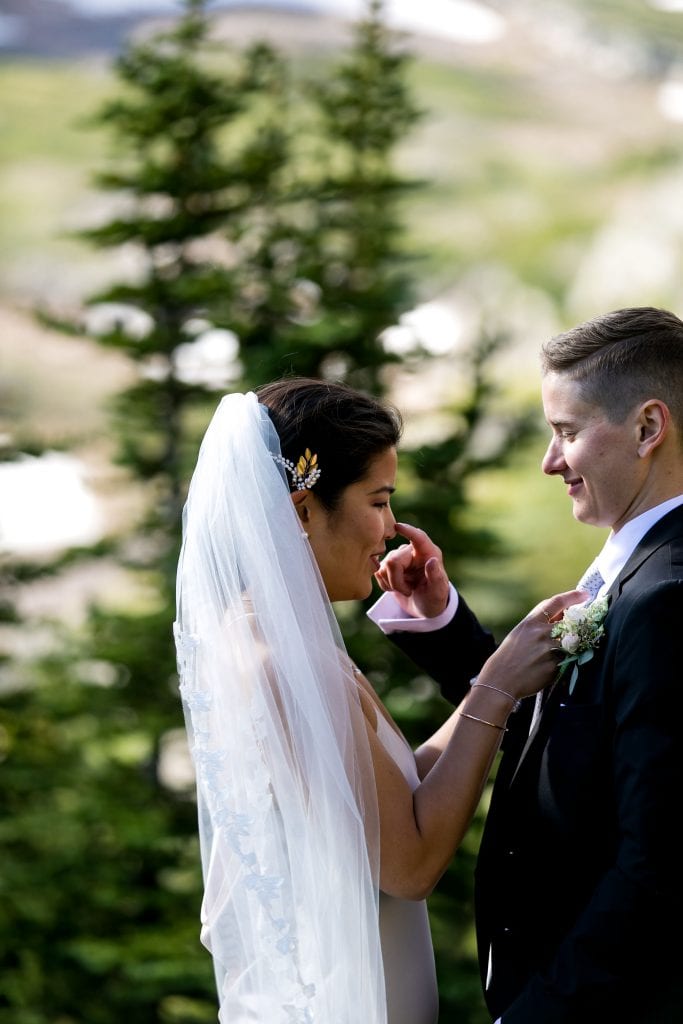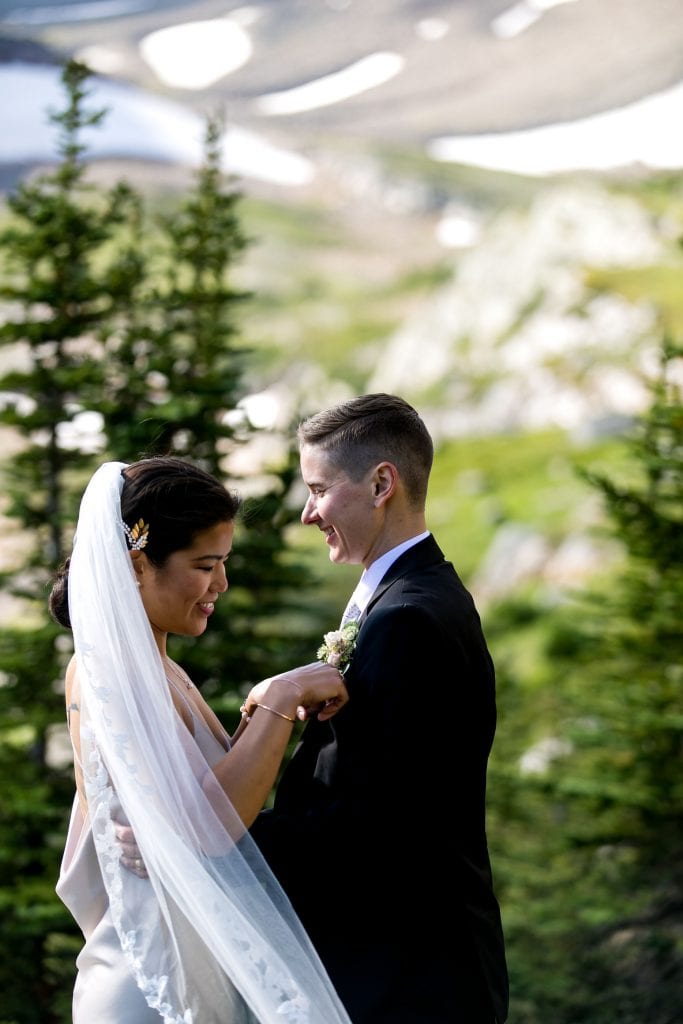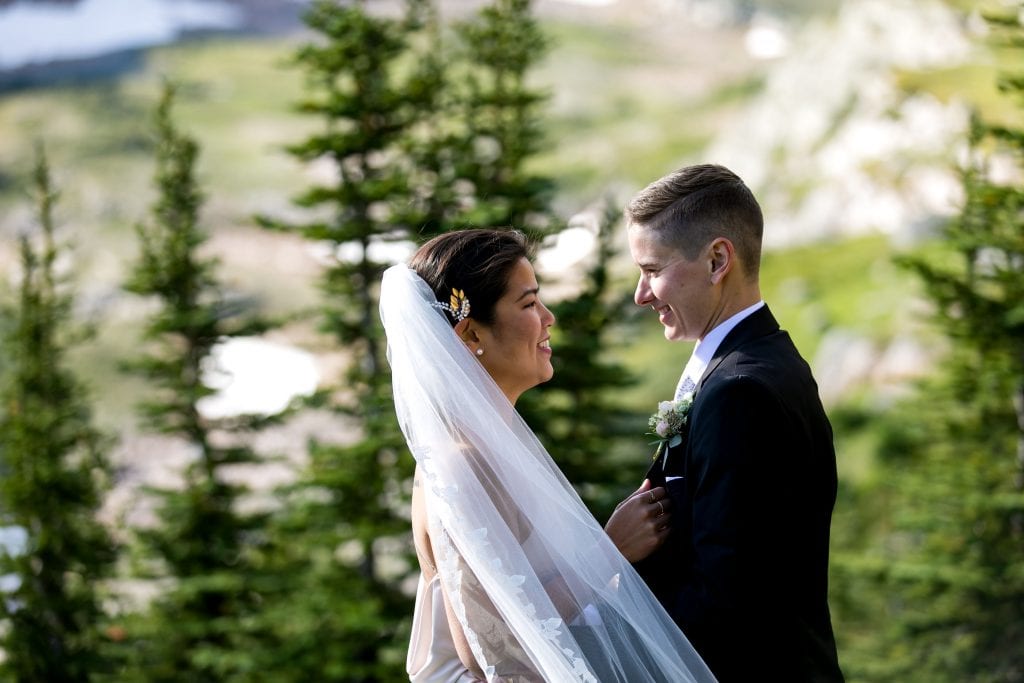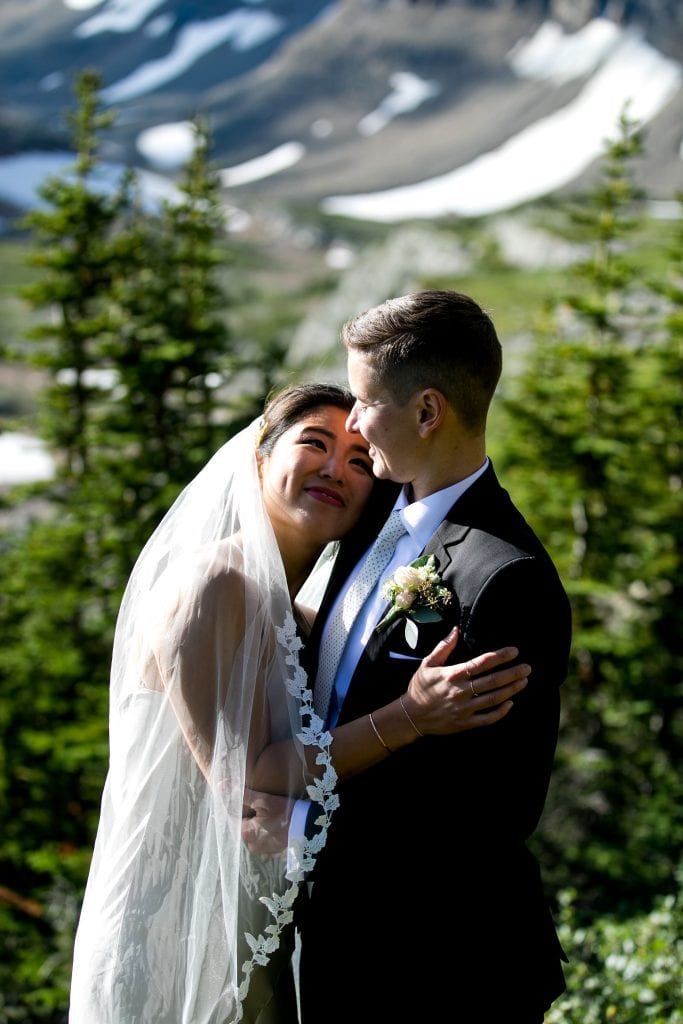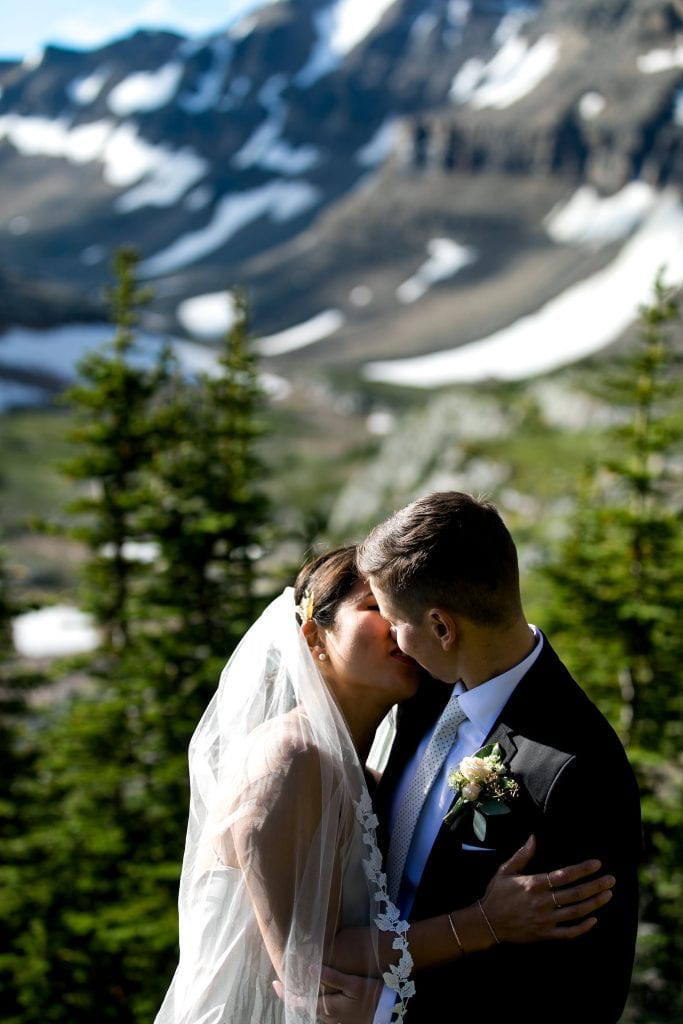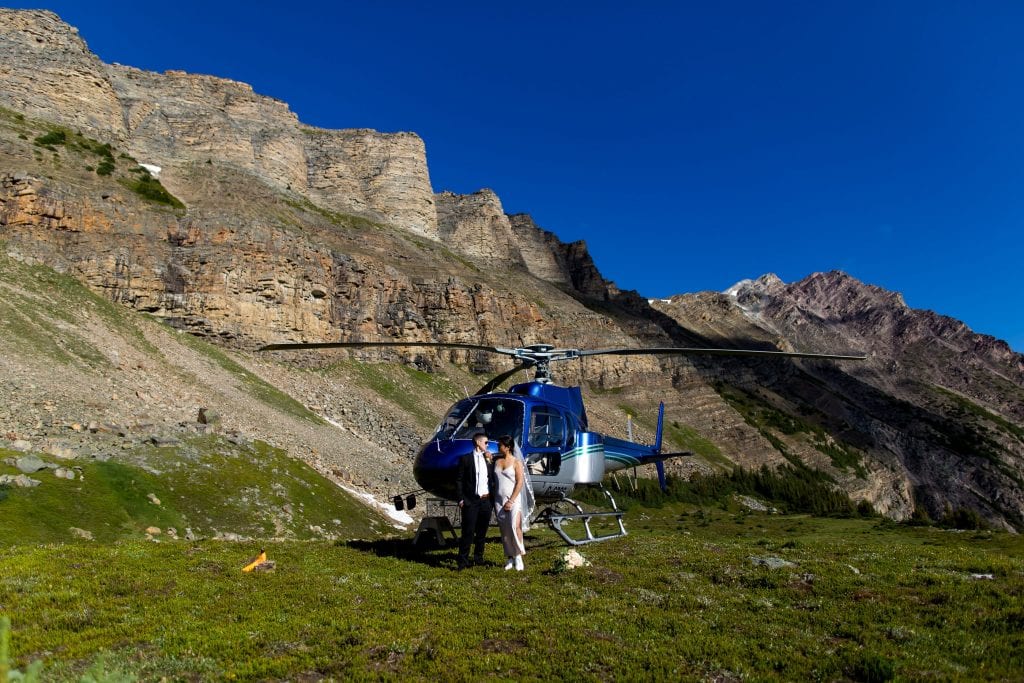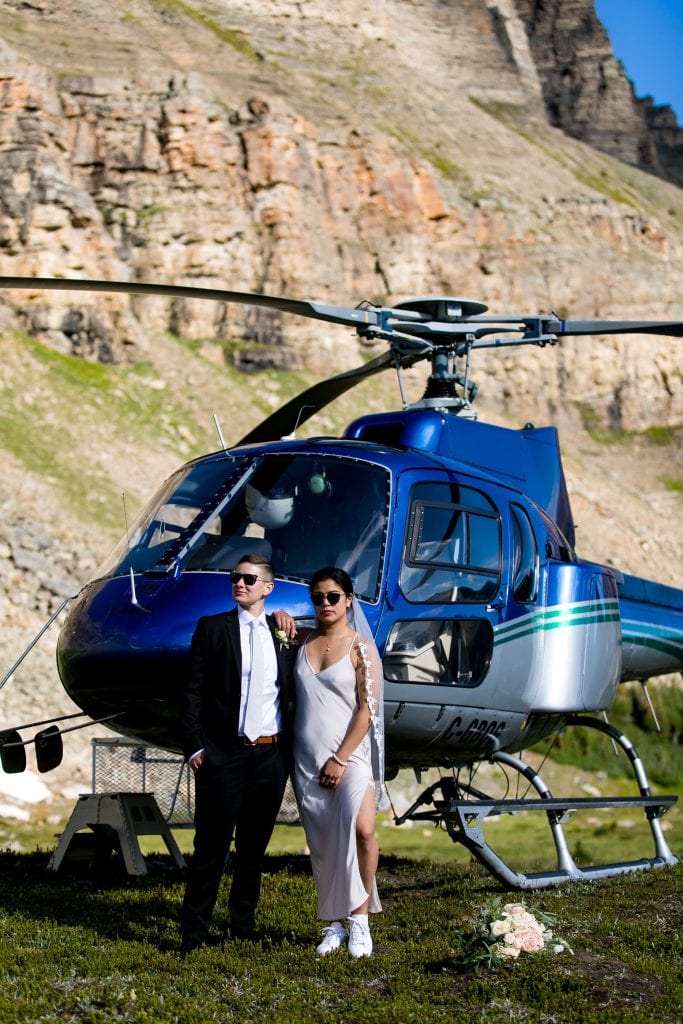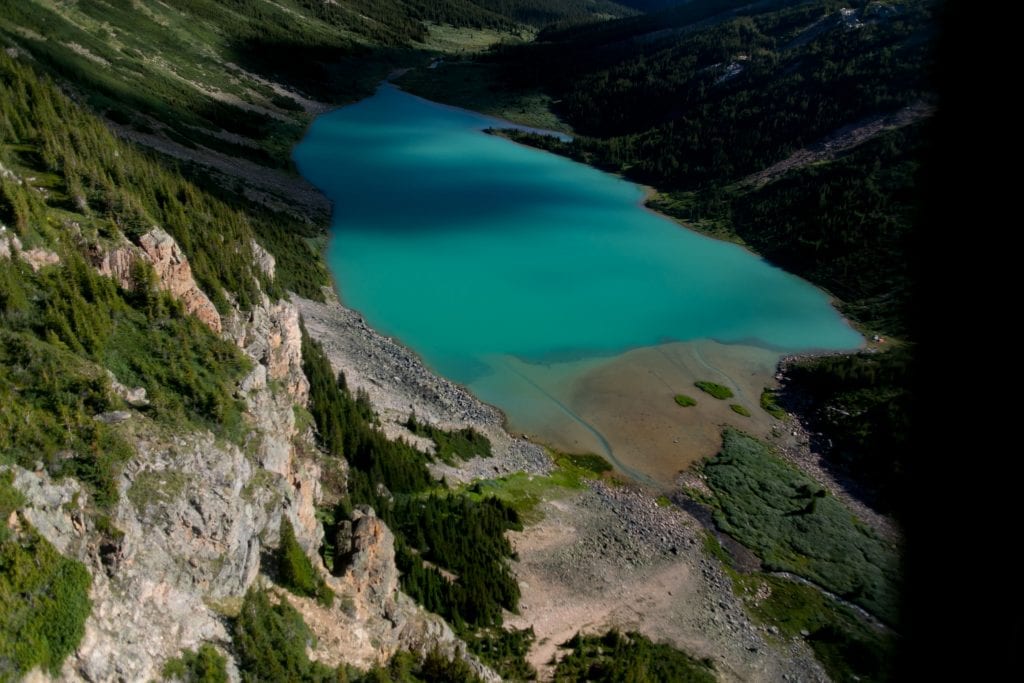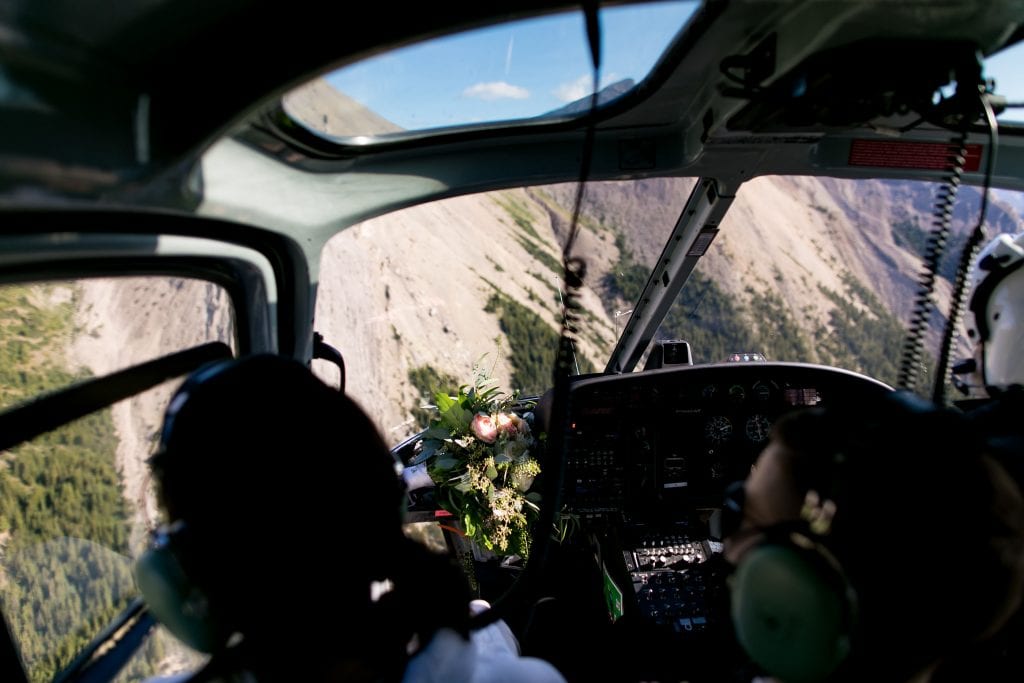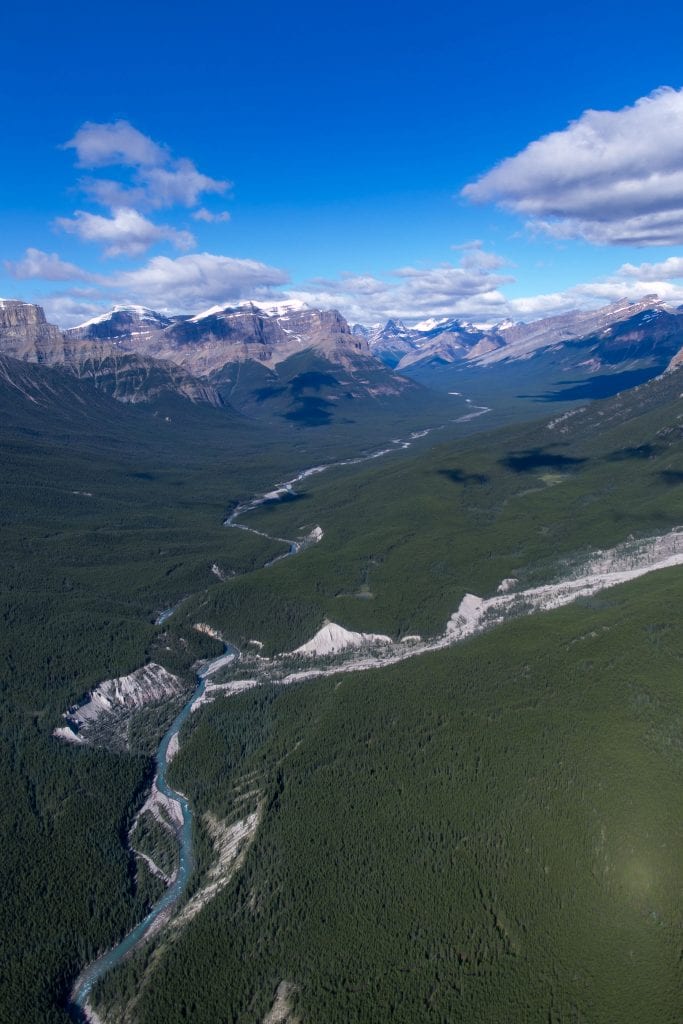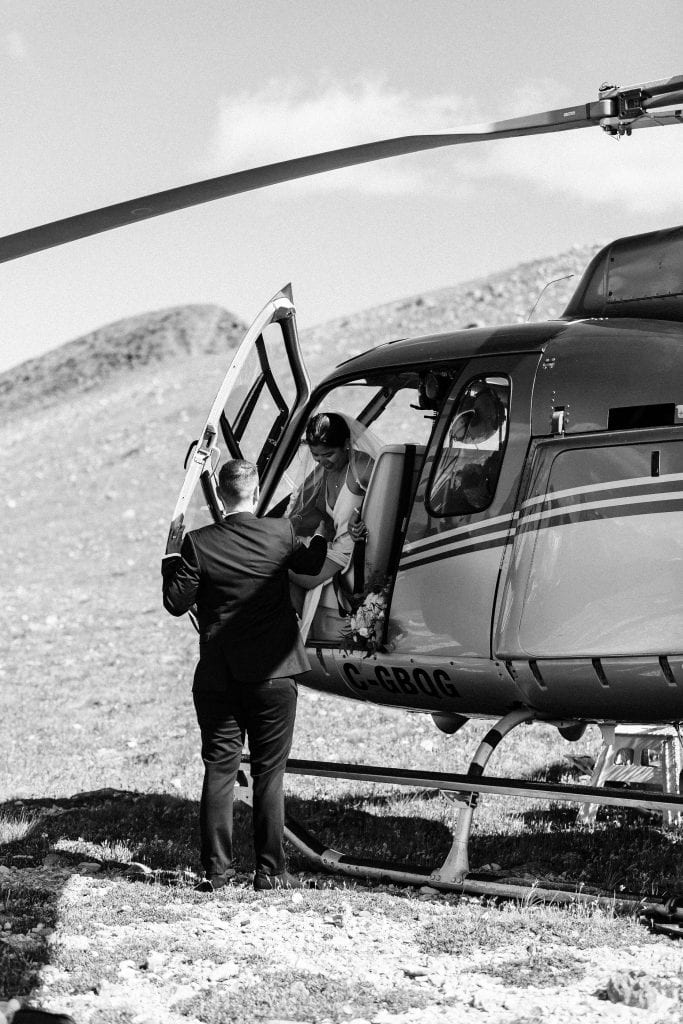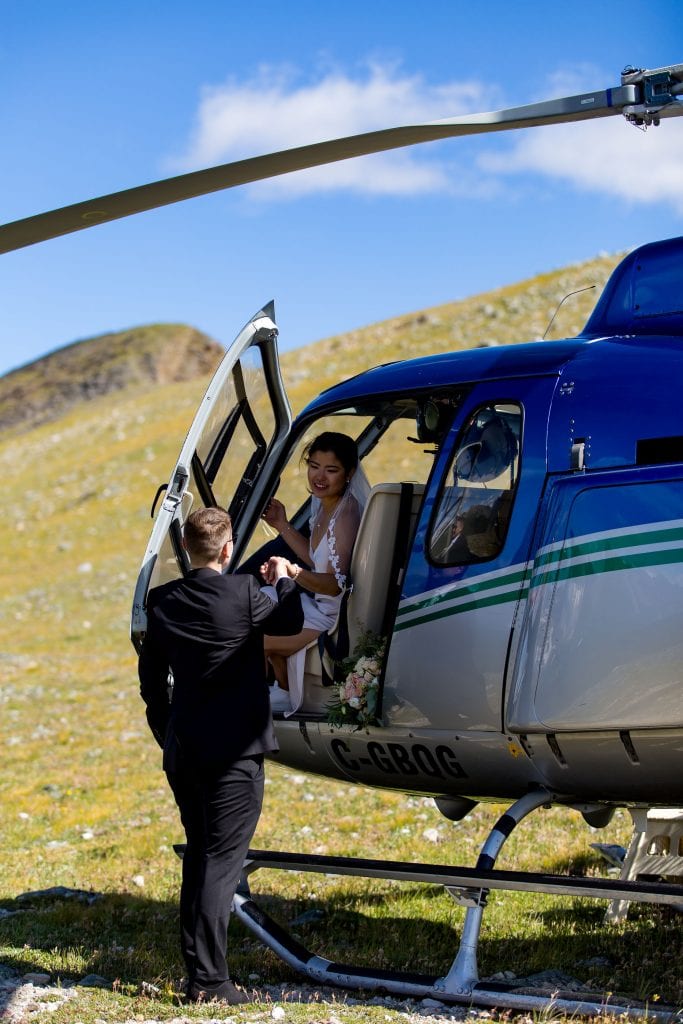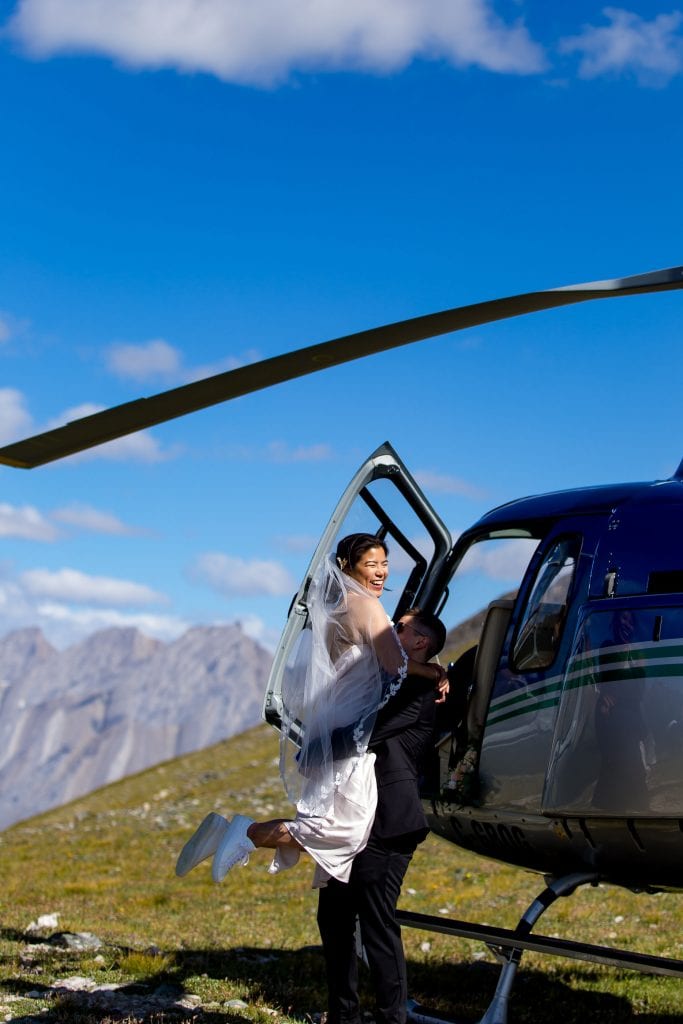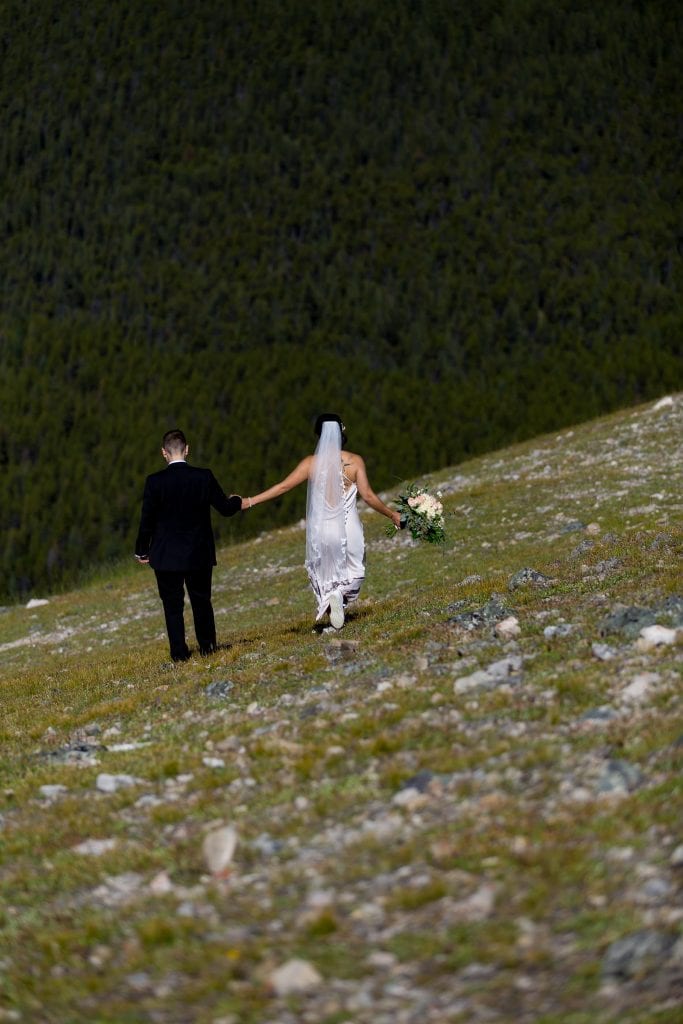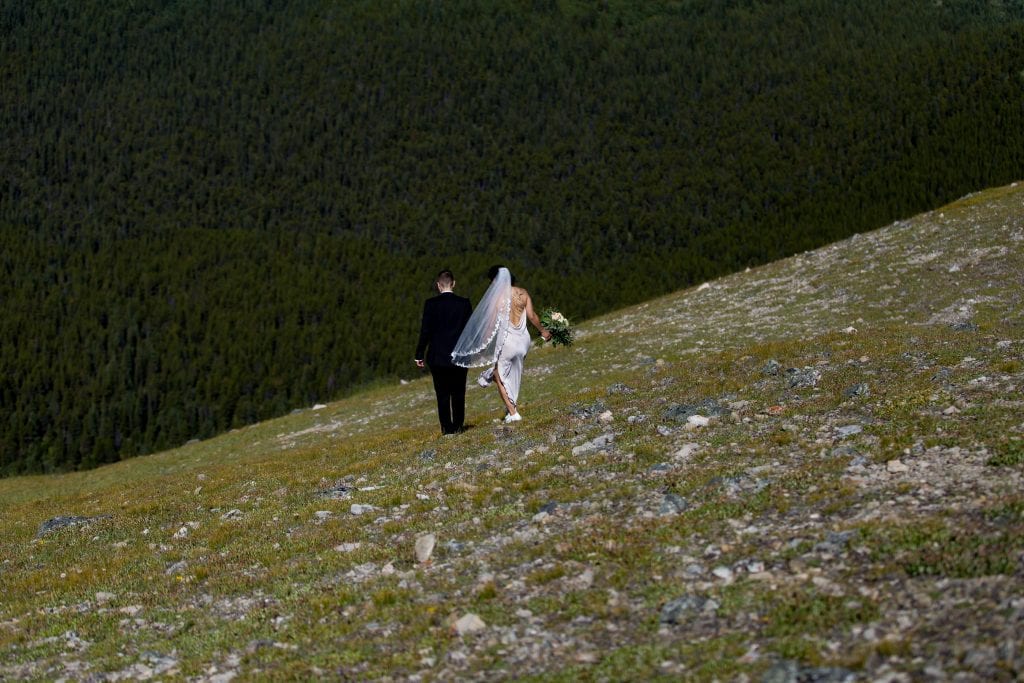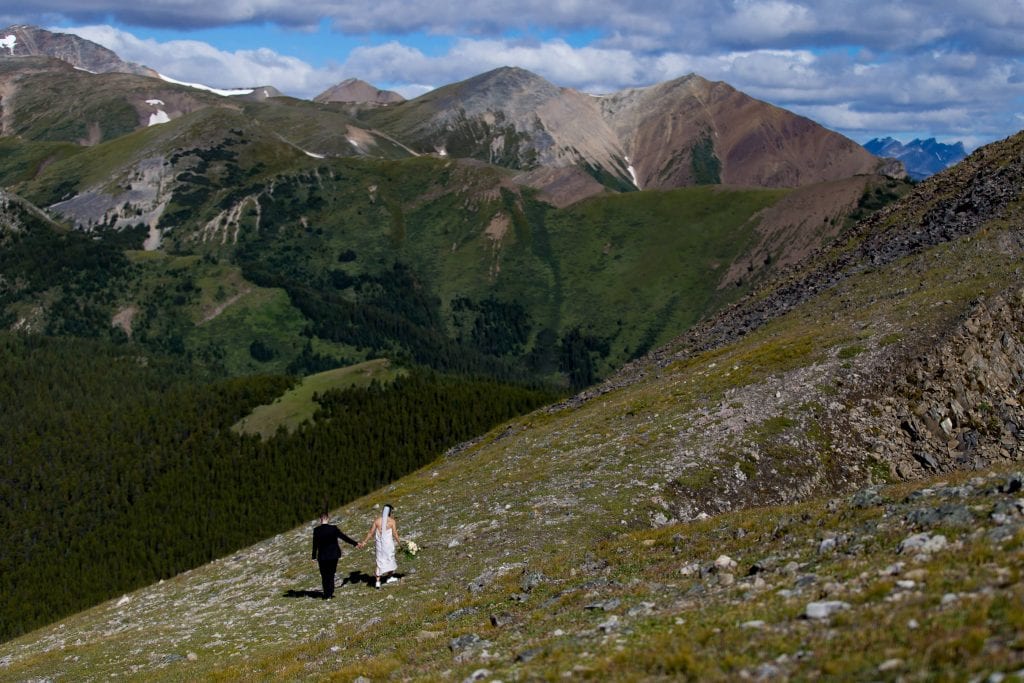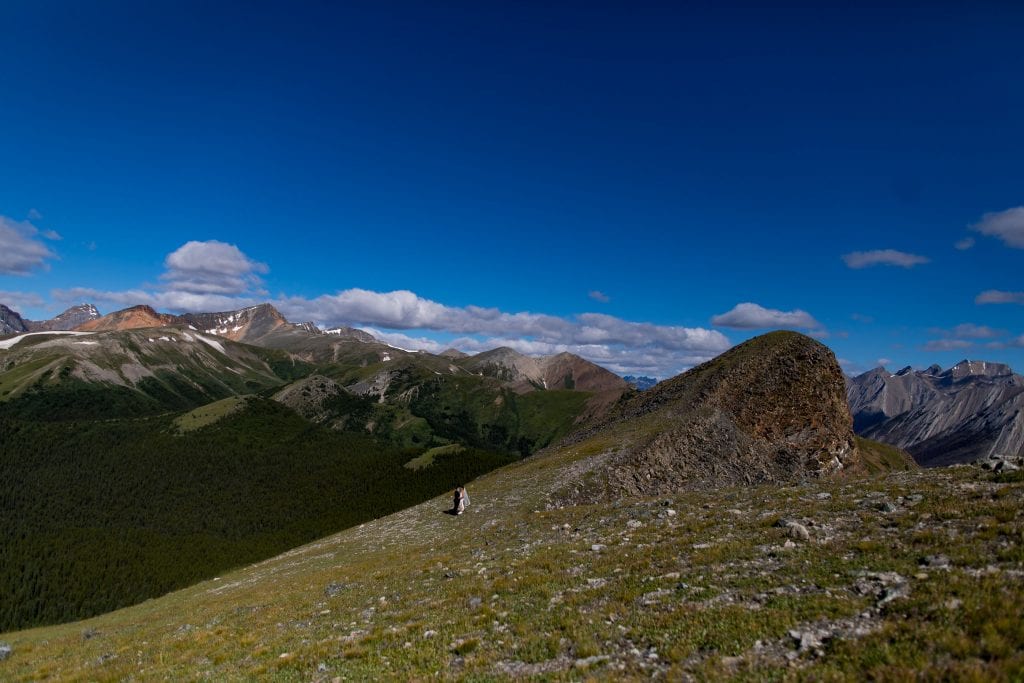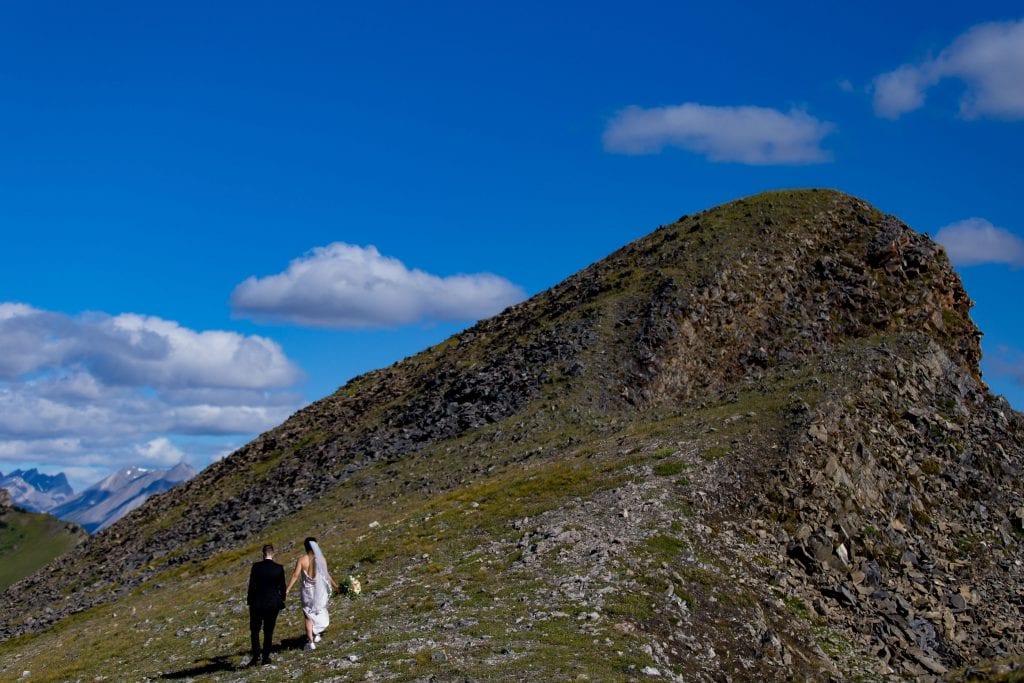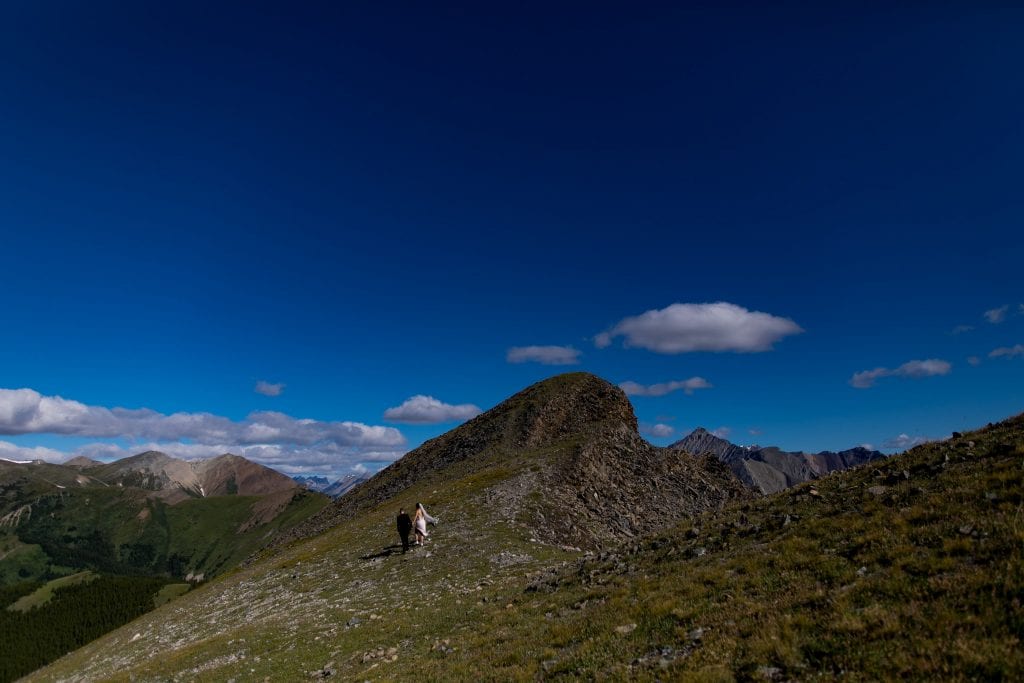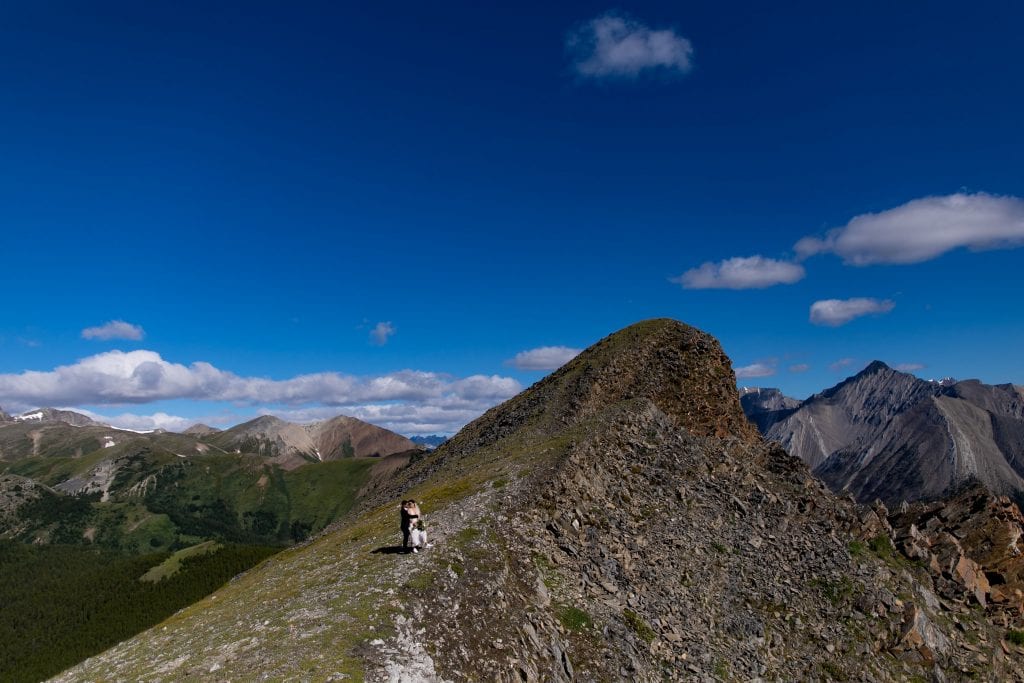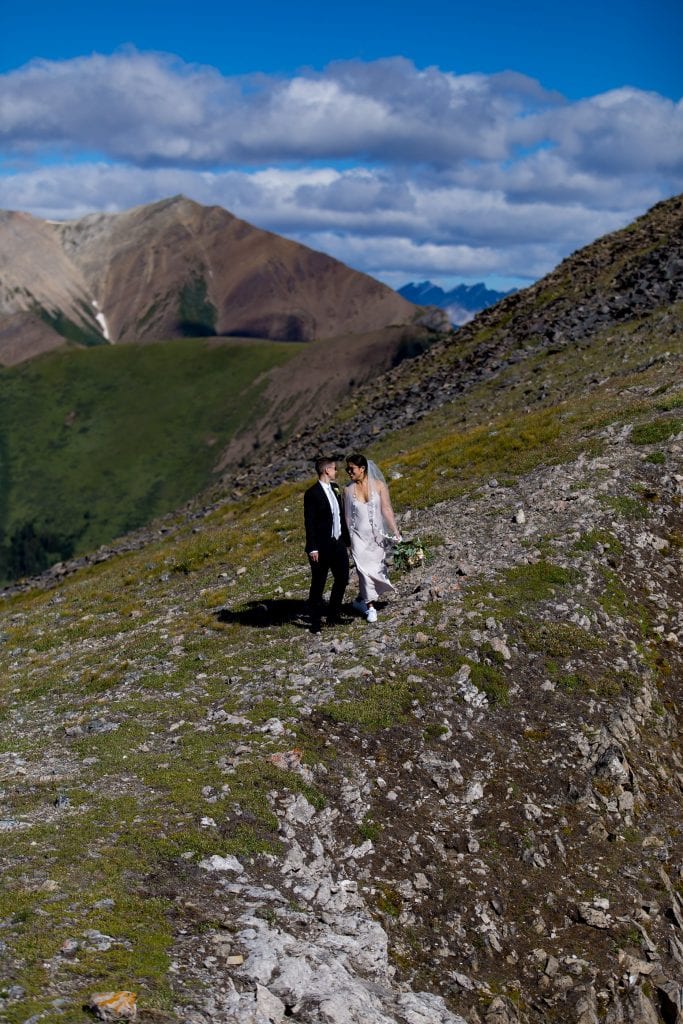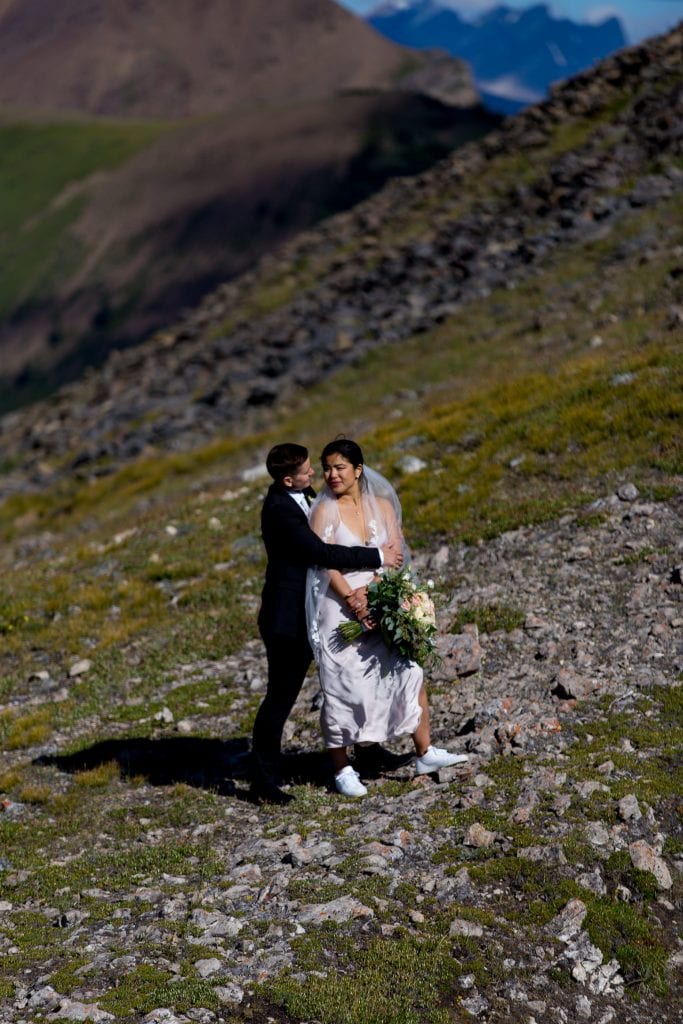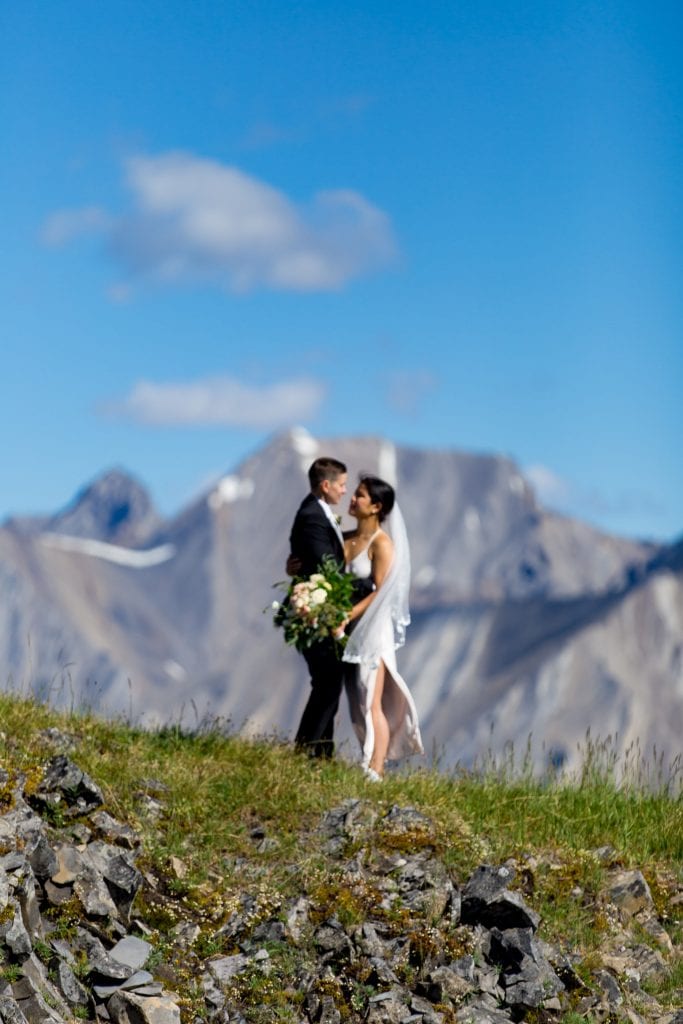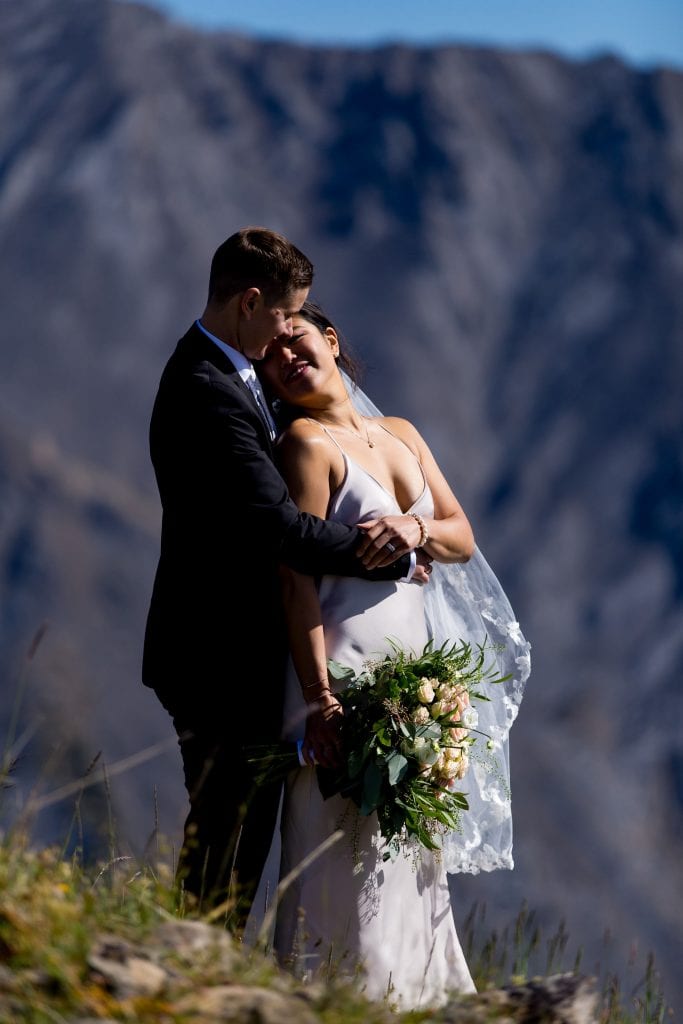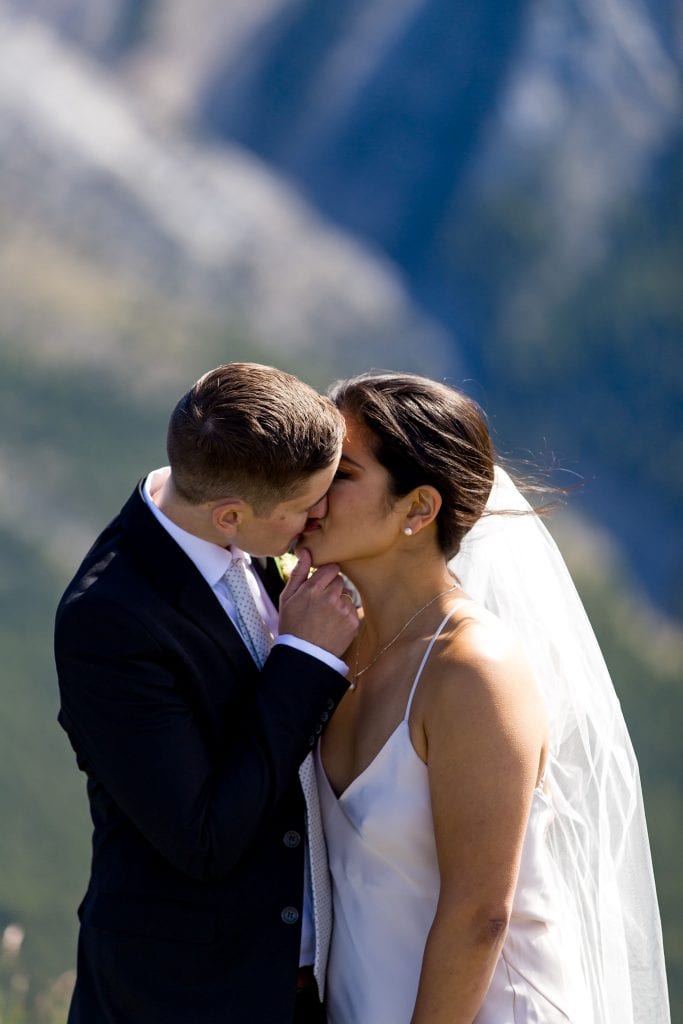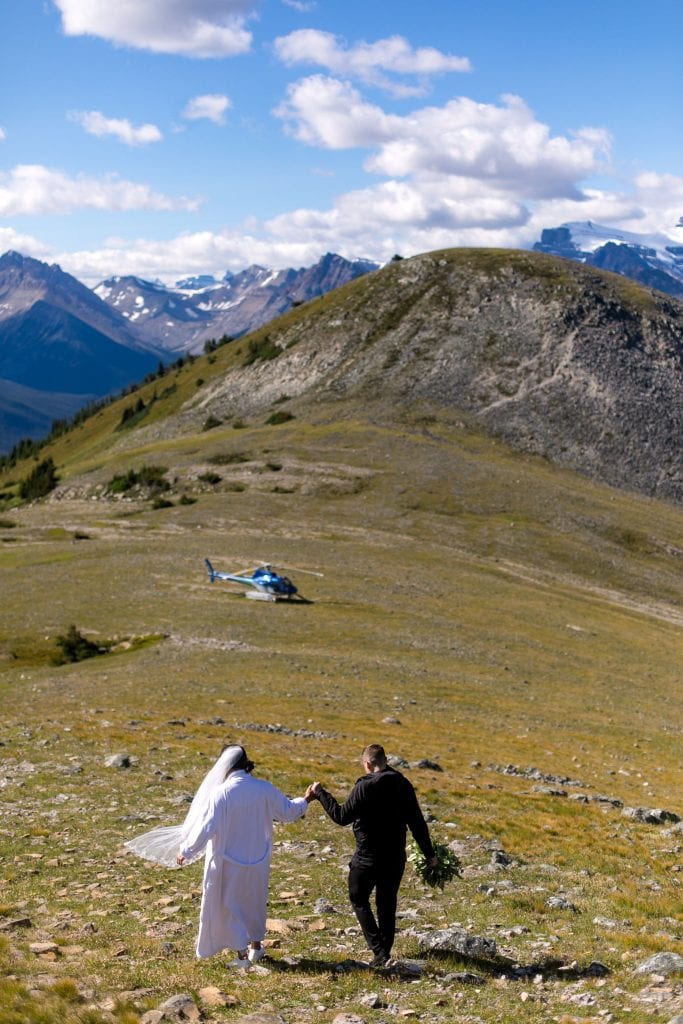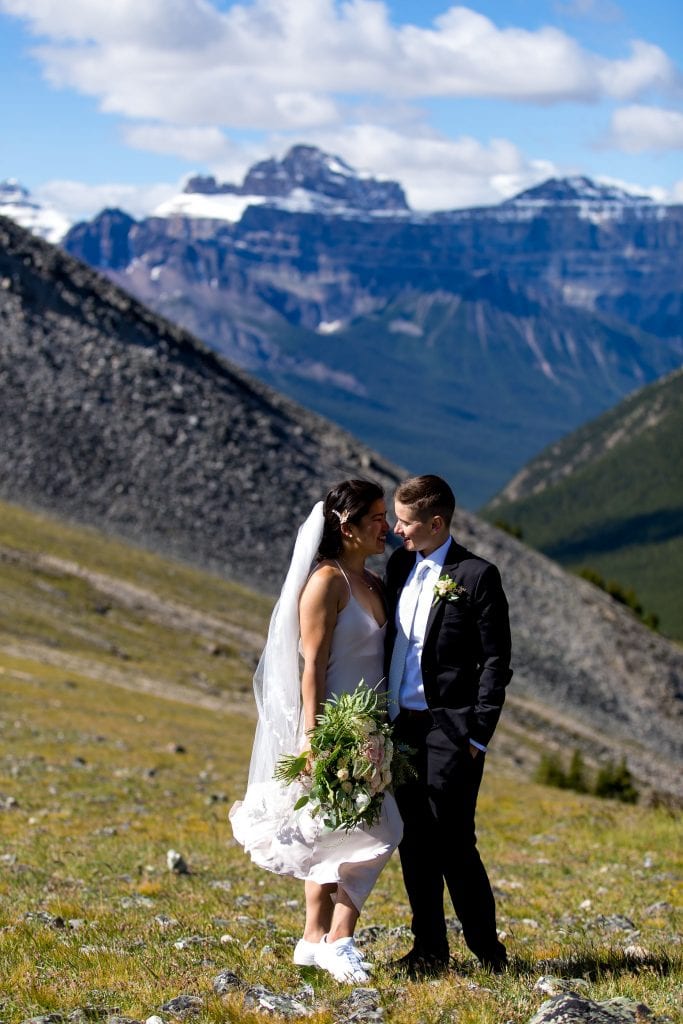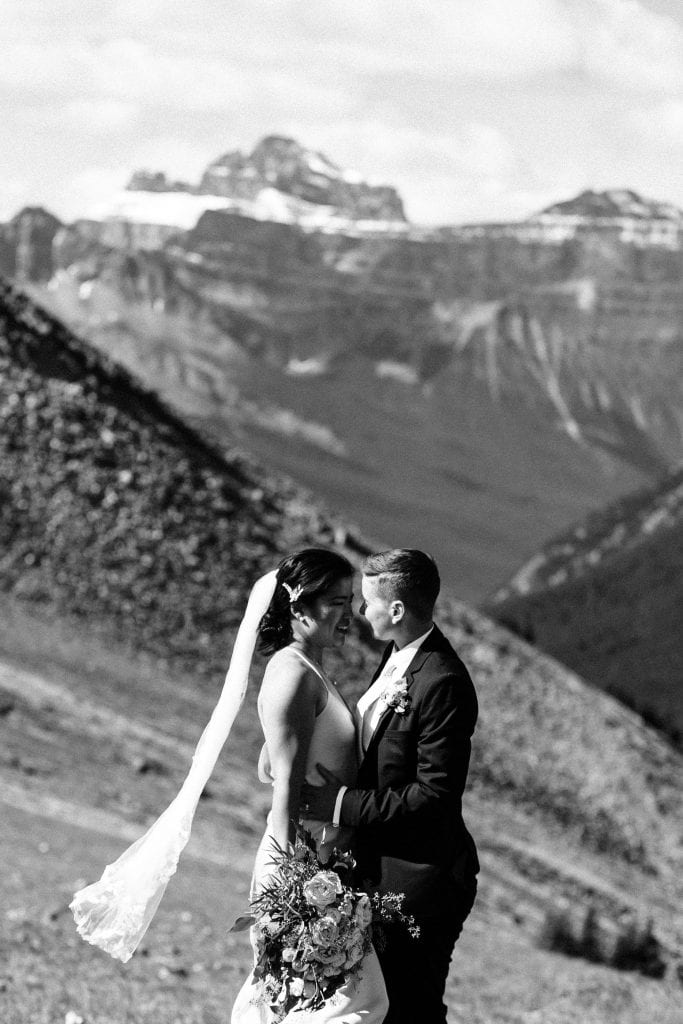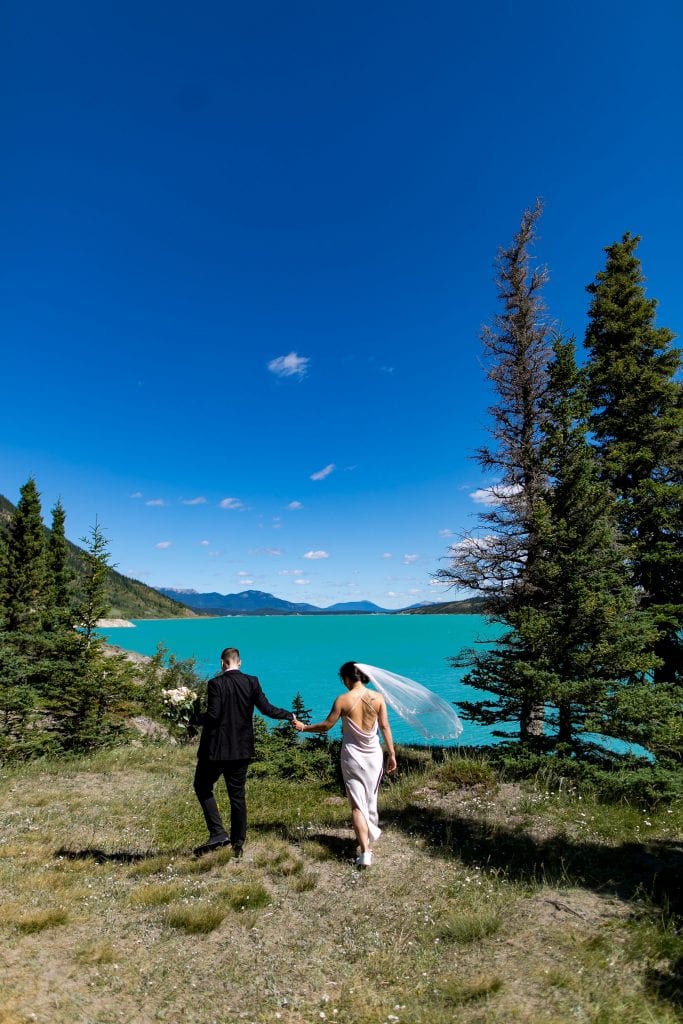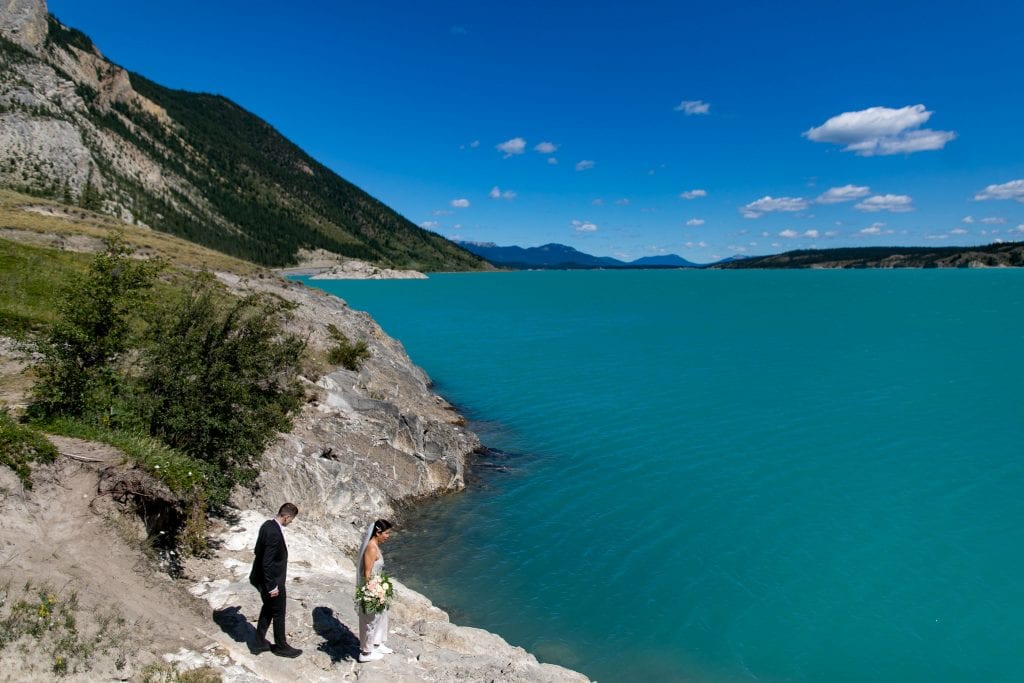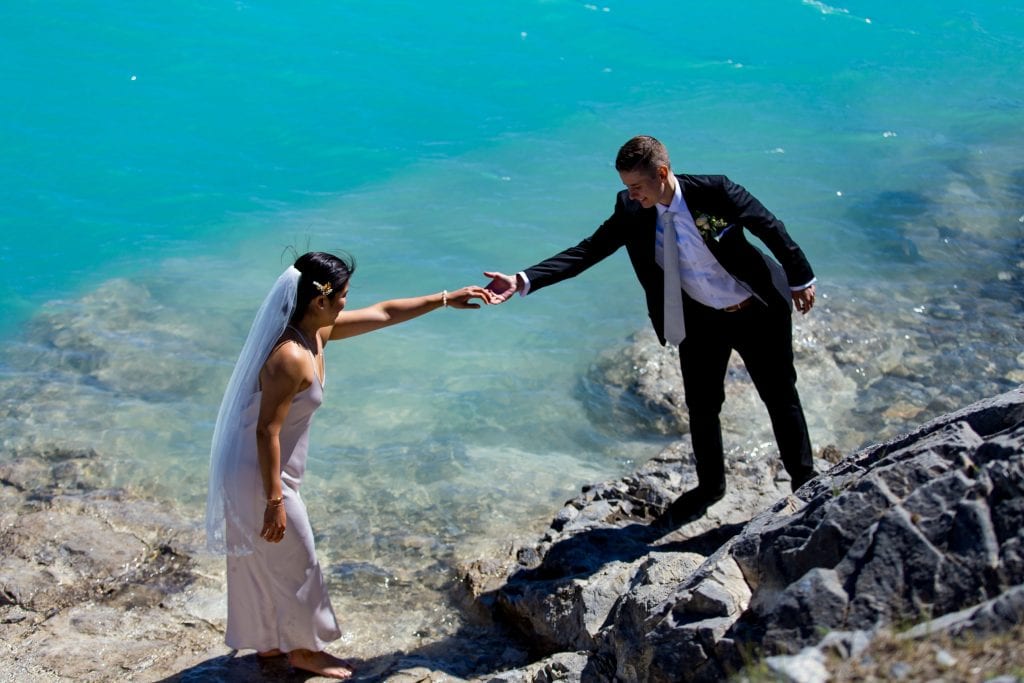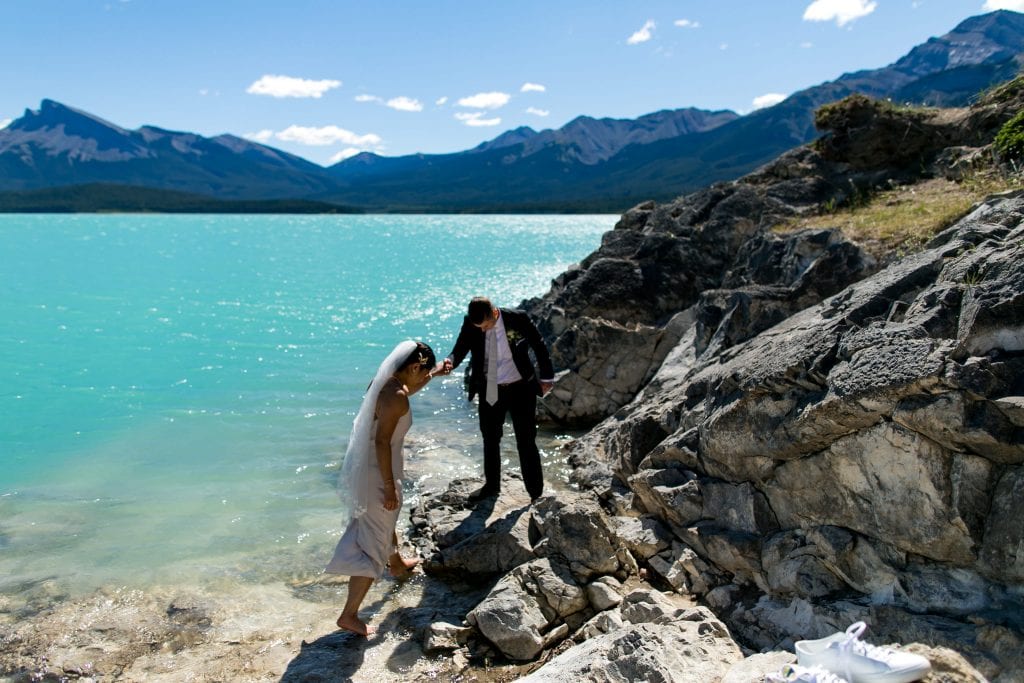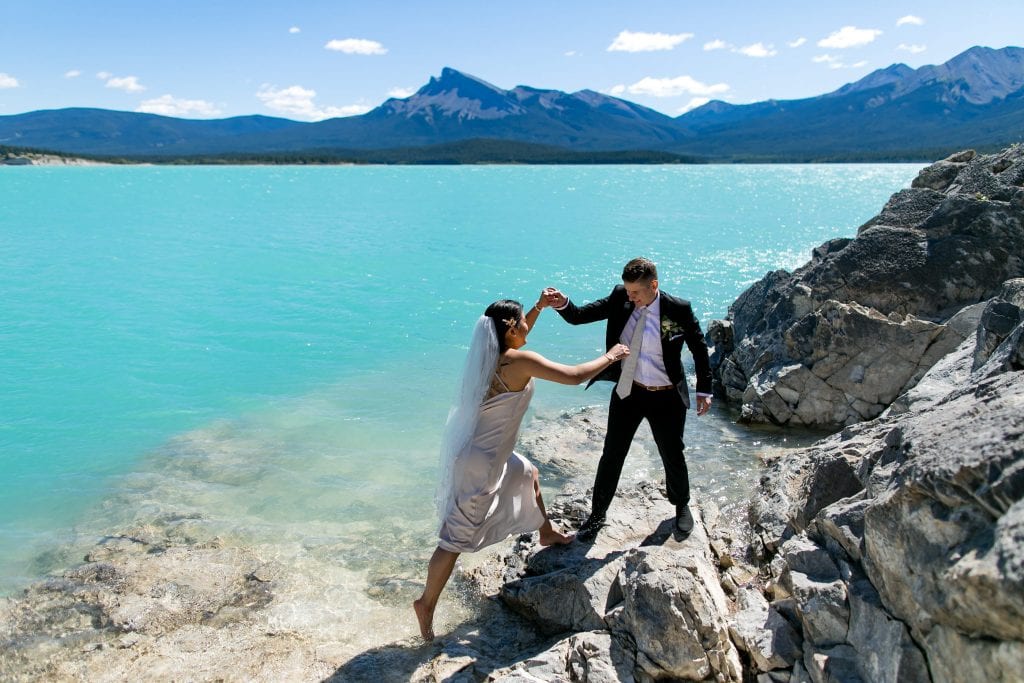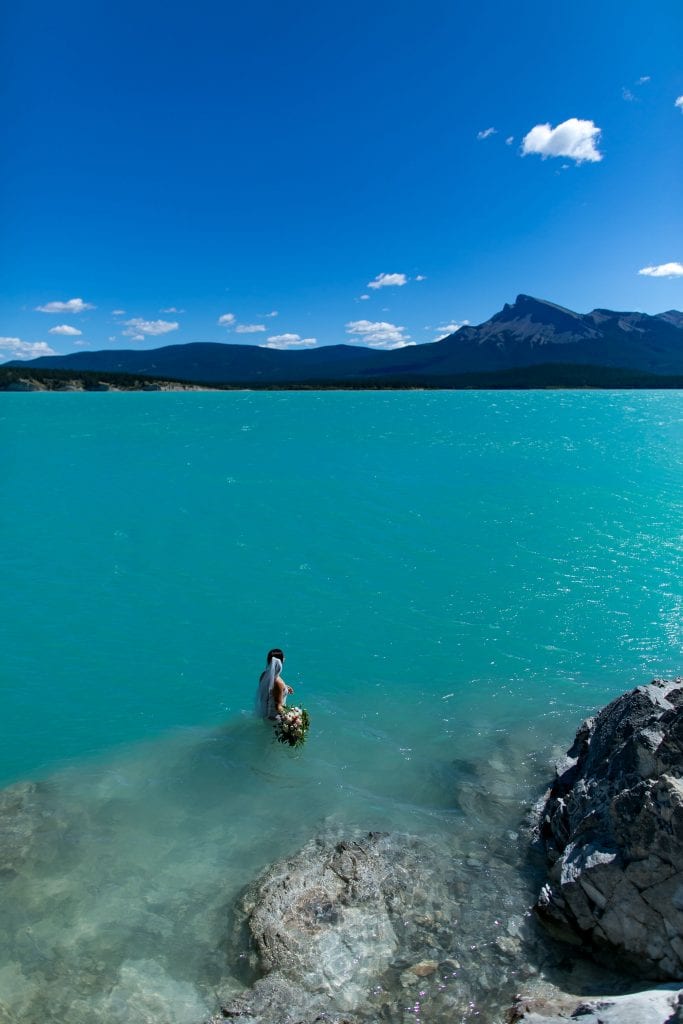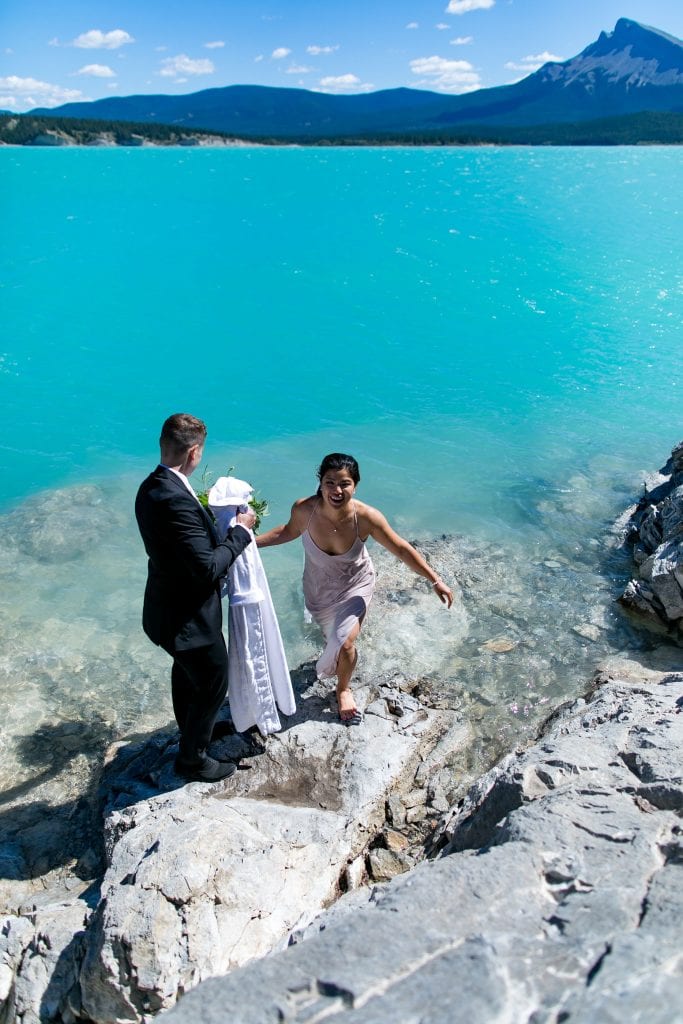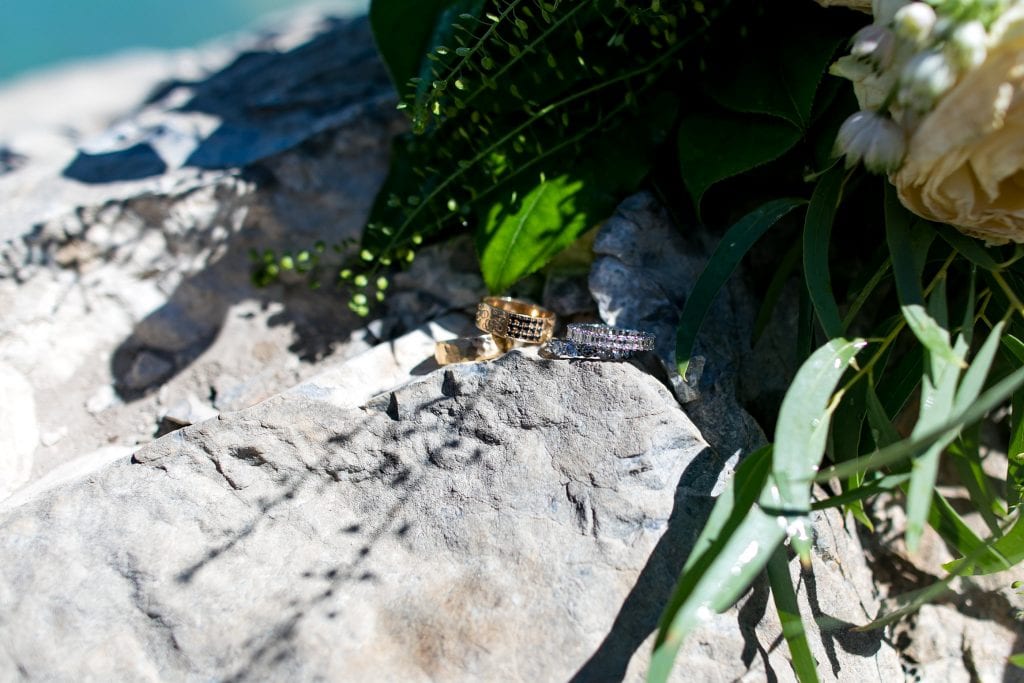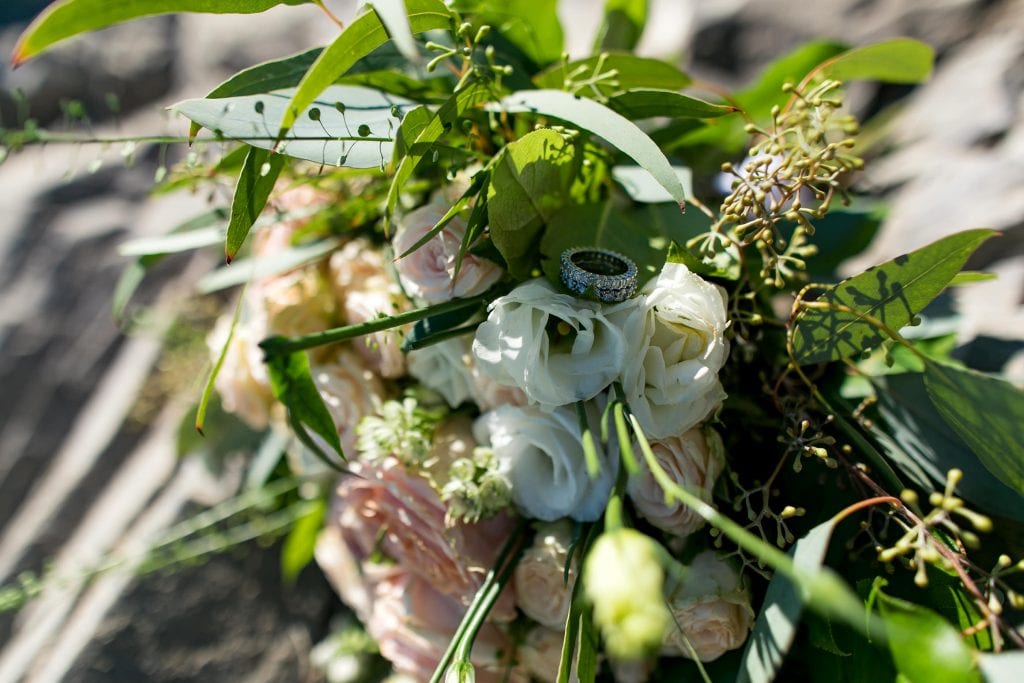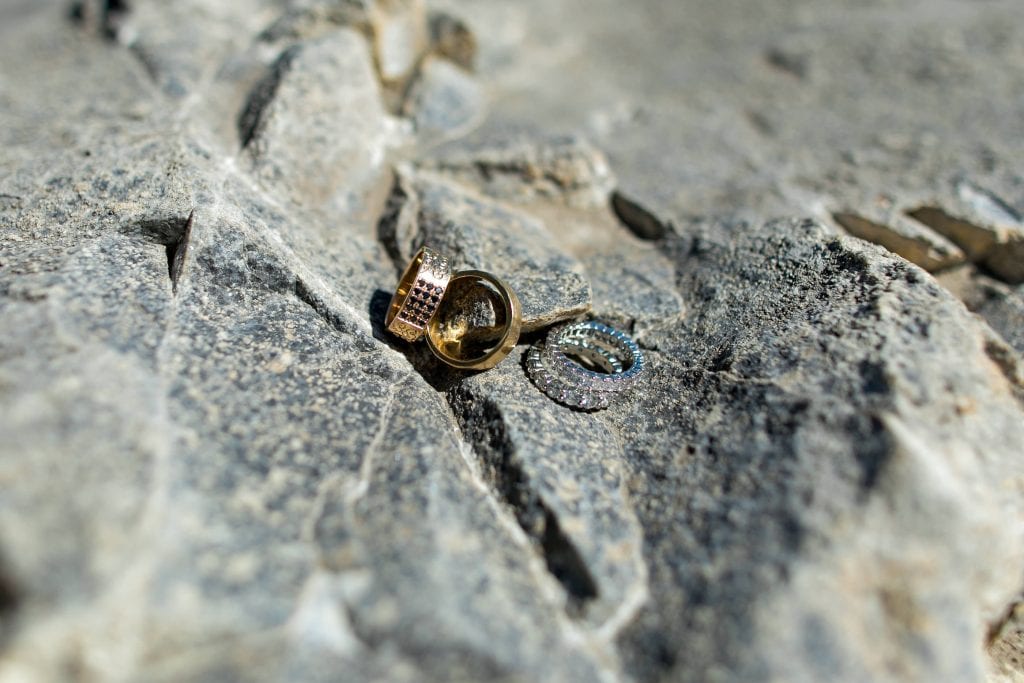 ---
I hope you enjoyed this Banff Heli-Elopement! As an Adventure Elopement Photographer Nordegg, please make sure to read my recent blog post Jasper Intimate Wedding at Pyramid Lake in Jasper National Park, this Glacier National Park wedding and my Golden BC Kicking Horse Mountain Resort Wedding!