Mid-Century Modern AirBnB Intimate Couple Session | Cedar Lane Weddings
Looking through these AirBnB Intimate Couple Session photos makes my heart sing every time!
Last August I had the amazing opportunity to visit my dear friend Vicki in Pennsylvania. We decided to book an epic space to photography an AirBnB intimate couple session. To make it even better, our friends Kaylin & Caleb drove down from NYC to visit with us for the weekend too.
At over 100 years old, the Fahnestock House was built in the 1880's & the current owners (Rich and Shannon) have turned the whole building into short-rental rooms! There are 4 separate suites, all of them are gorgeously designed, with charming nods and attention to historic details. You can probably imagine how excited I was about the heritage space and all the options available in it.
But it took me only a few minutes to pick the one I wanted to stay in:
The colours and decor at the Elizabeth Flat at Fahnestock House Air BnB was everything my little historian heart loves. Kaylin & Caleb actually stayed in the suite beside us, the George Flat, so we had private access to the entire 3rd floor for the weekend!
The Shoot:
The plan was to showcase how nice it would be to spend an elopement morning to yourself, in a chill atmosphere being rad as fuck! Casey & Brian met with the 3 of us early in the morning at the AirBnB and we had the best time documenting their love story. We started off with some morning tea and coffee, then some cuddles and more intimate moments in the bedroom before they got ready together and we took on the streets of Lancaster.
All of the decor, colours and setting of the Elizabeth Flat blended seamlessly with Casey & Brians down to epic style to create the most stunning AirBnB Intimate Couple Session I have shot to date! The first thing I am going to do when I move back home is learn how to paint the walls in this epic teal wash! These two are literally the definition of RAD AF and Casey is the guru for fashion tips! They are so comfortable with their love & affection. It was easy to forget there was 3 photographers squealing with glee behind cameras around them.
Take a peek at this Mid-Century Modern AirBnB Intimate Couple Session from Lancaster PA and answer me this:
Would you paint your walls with this technique?! I need to learn how to STAT!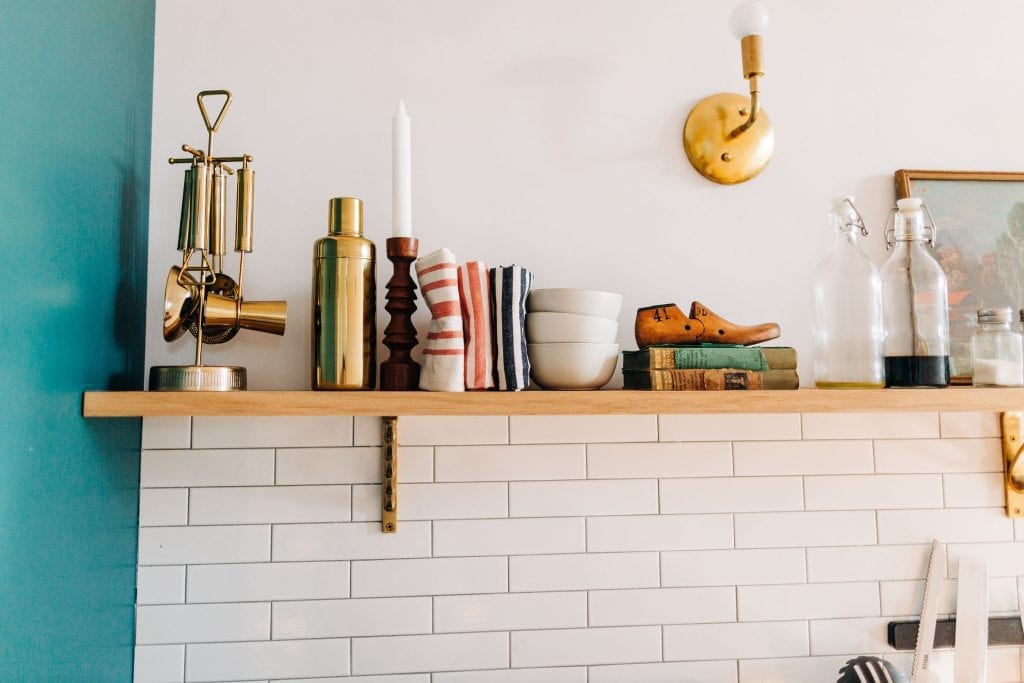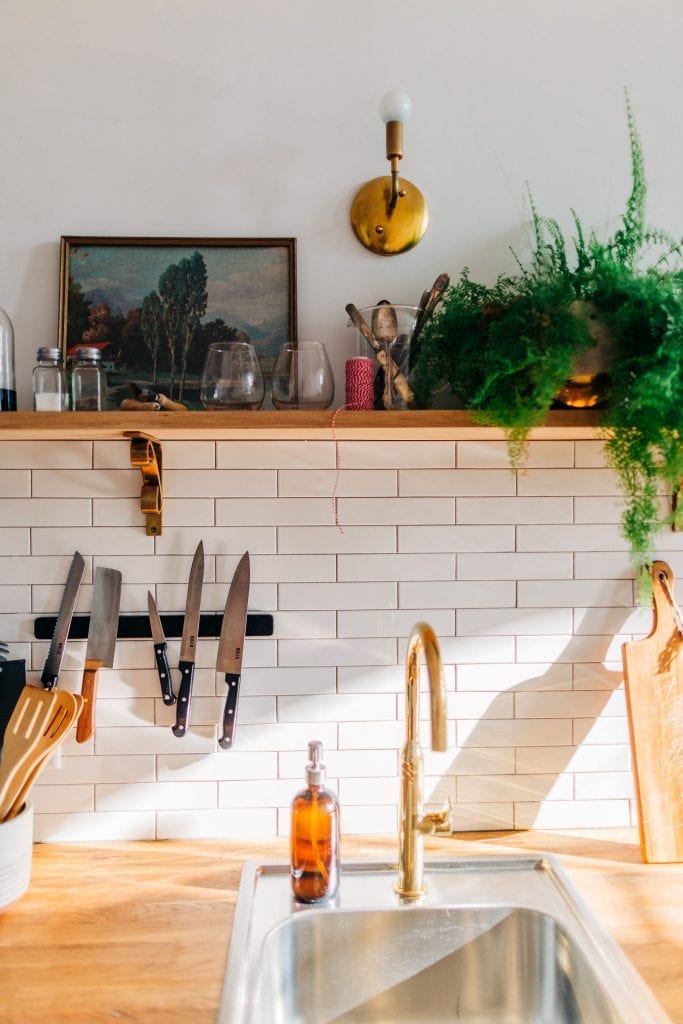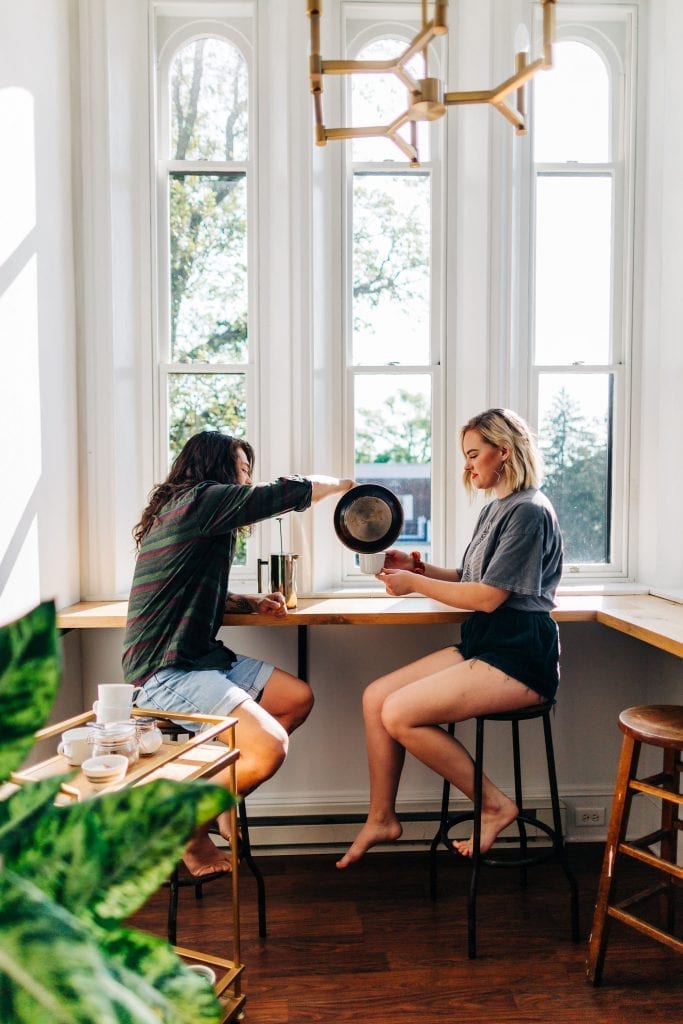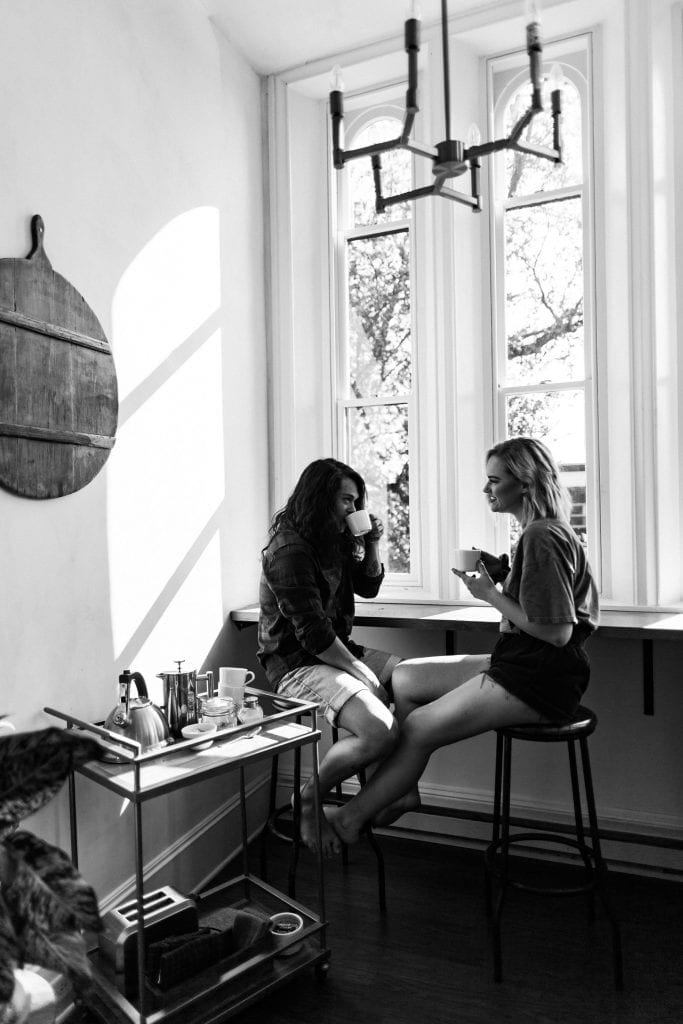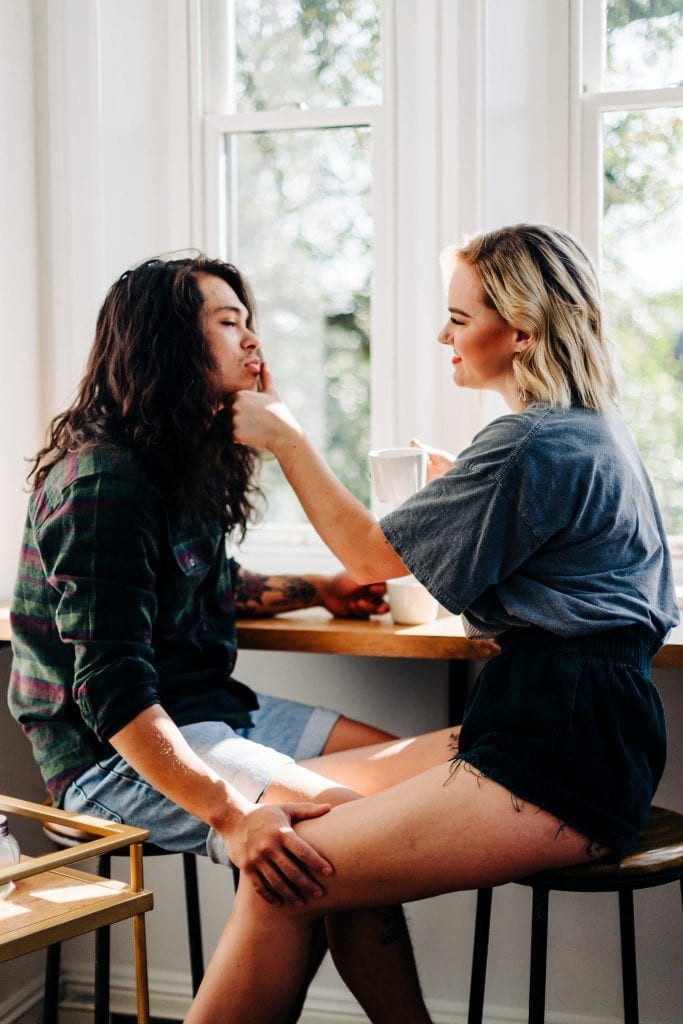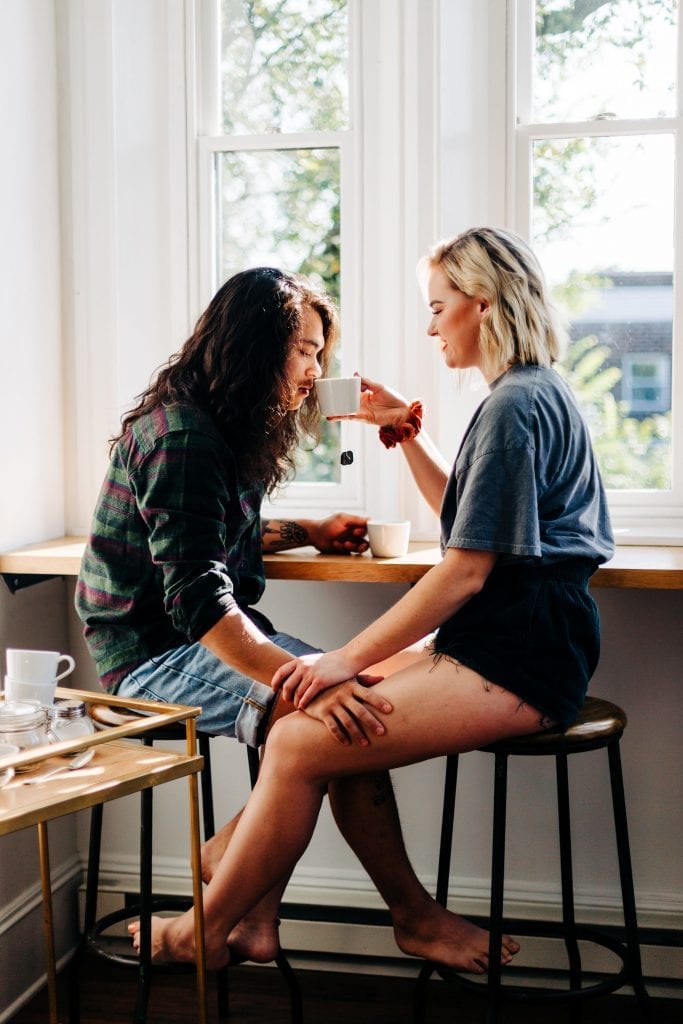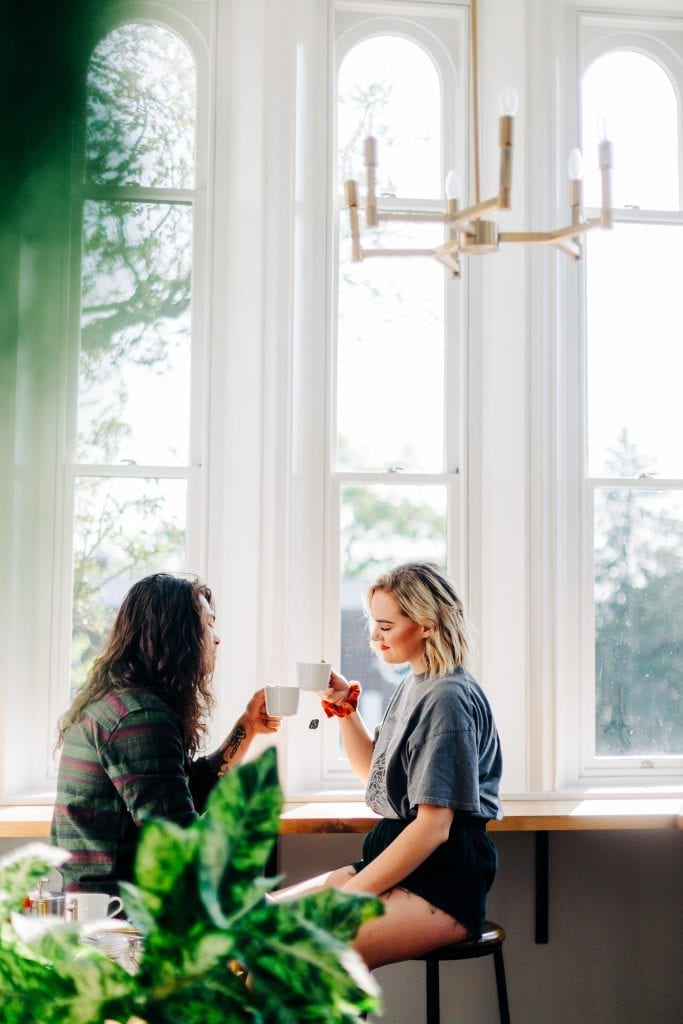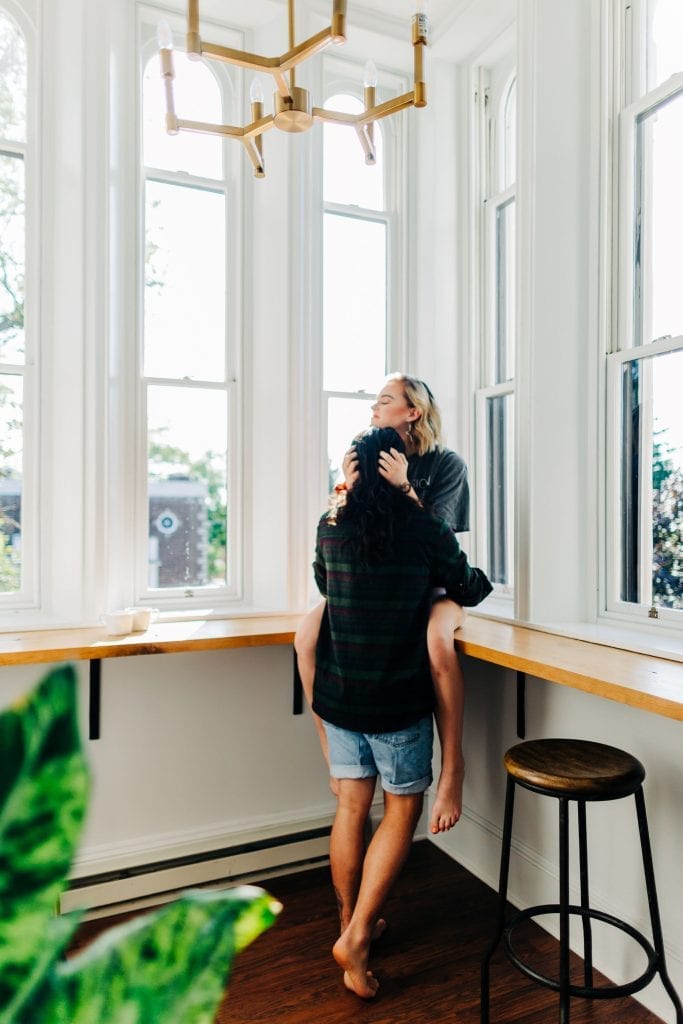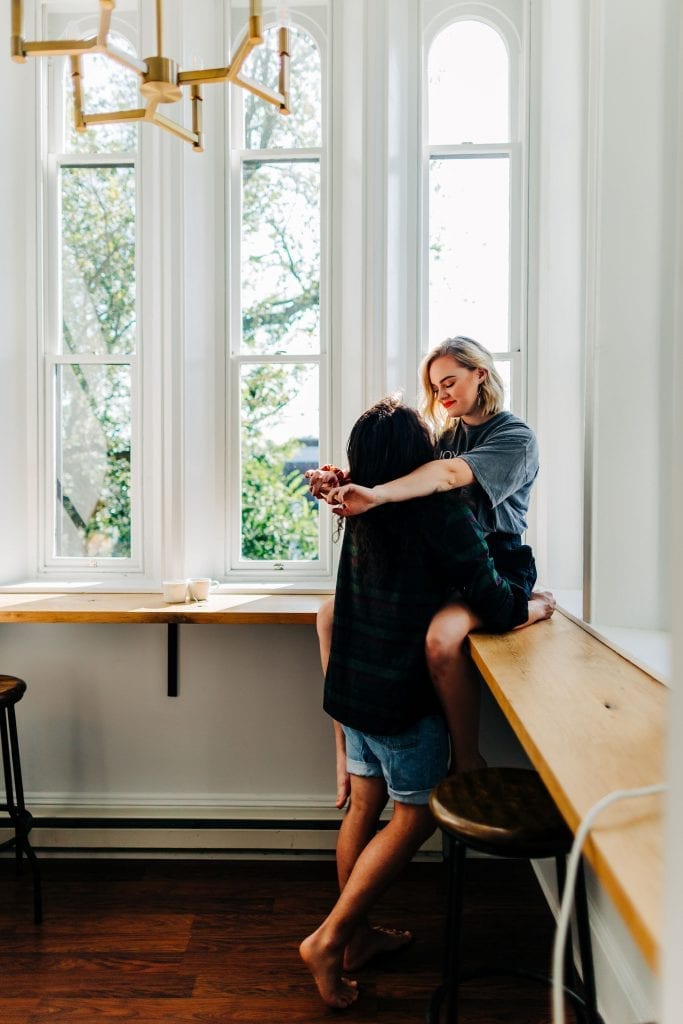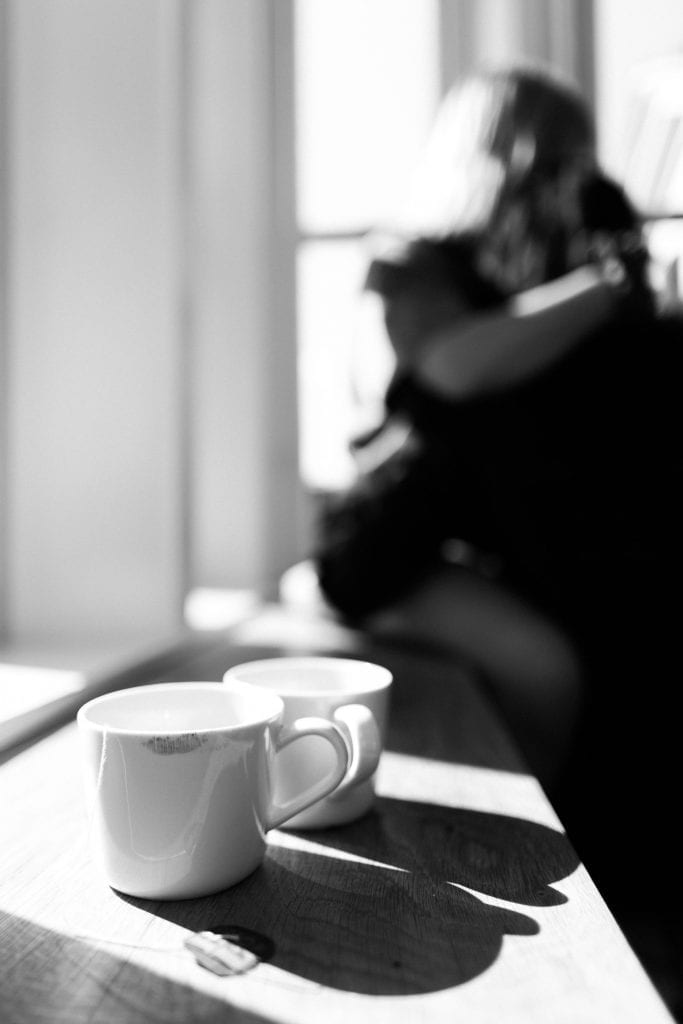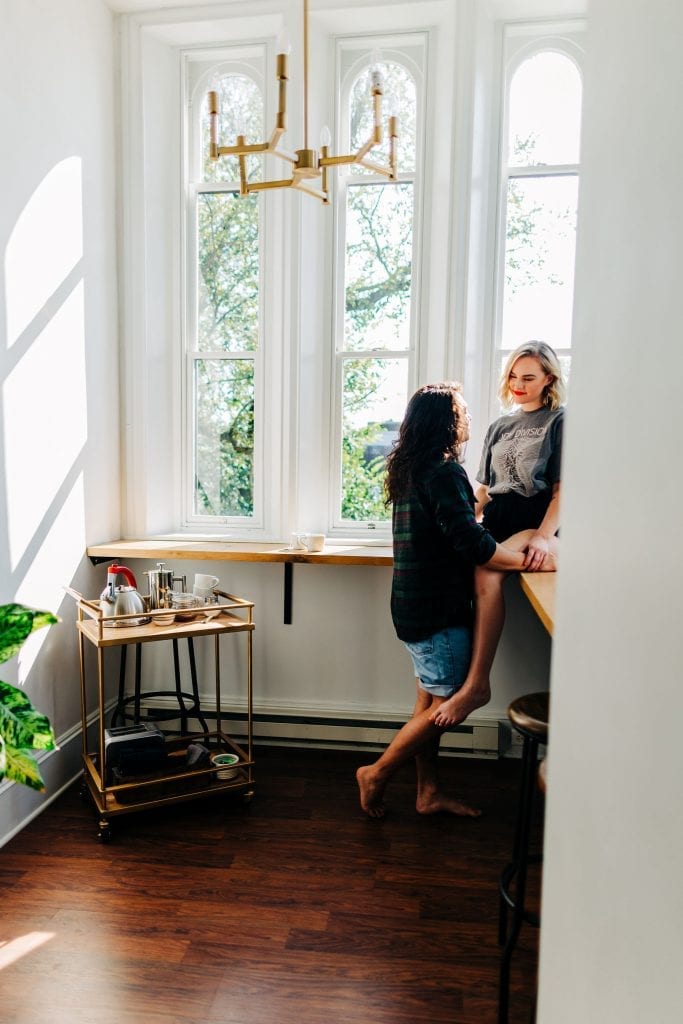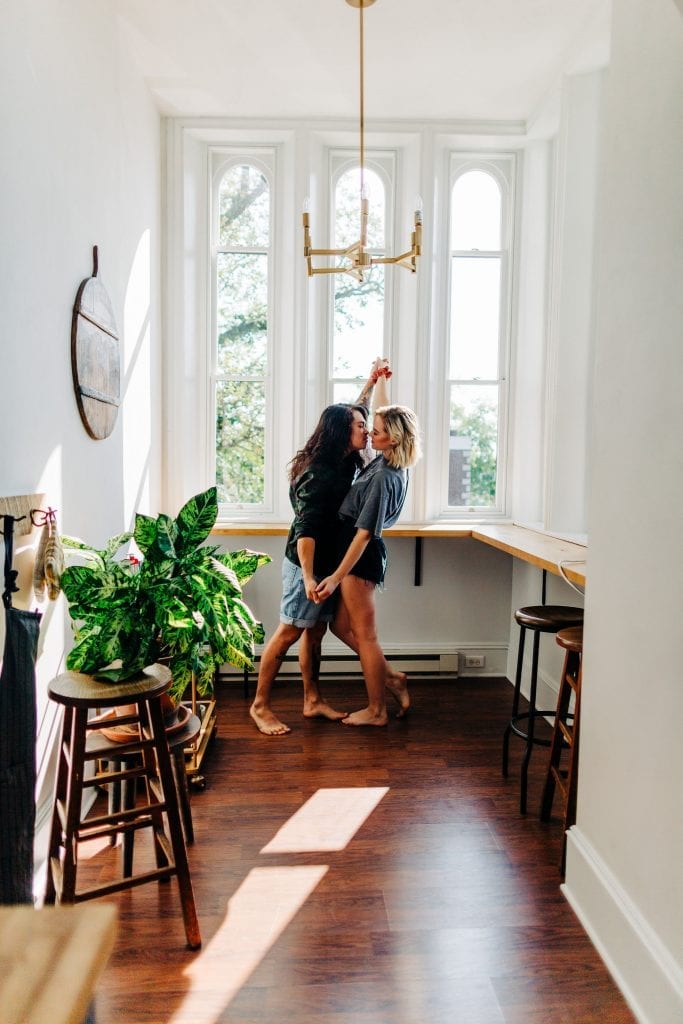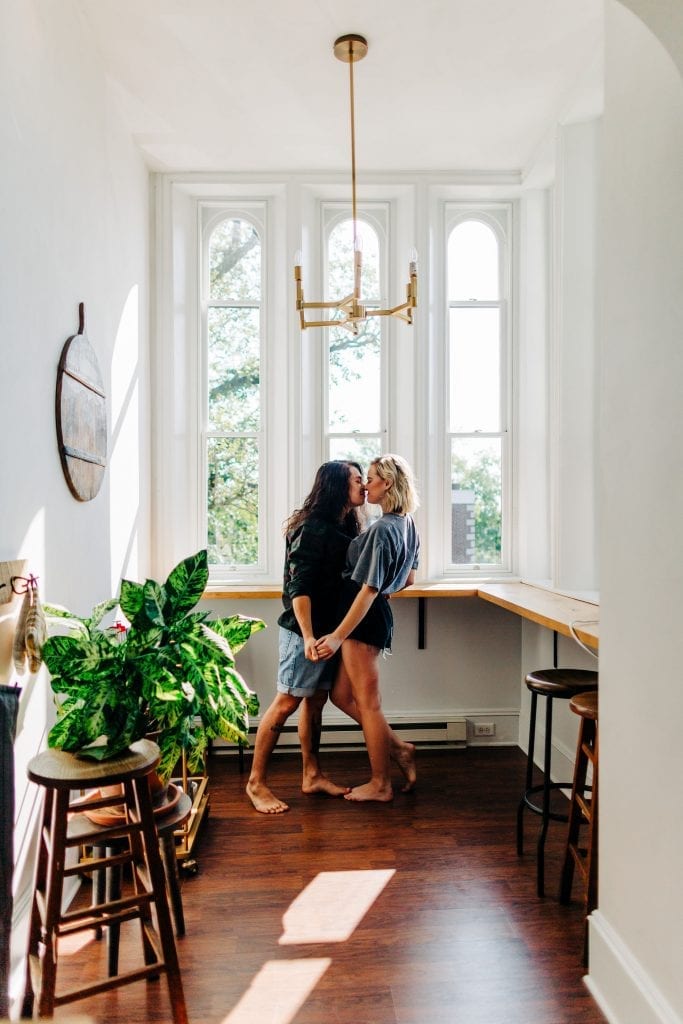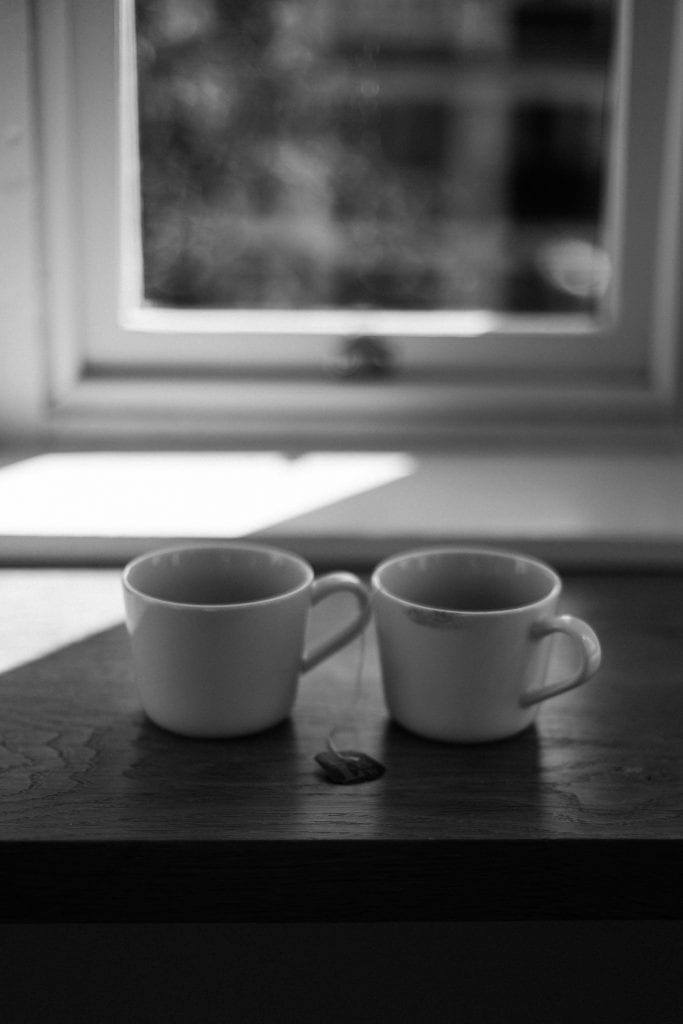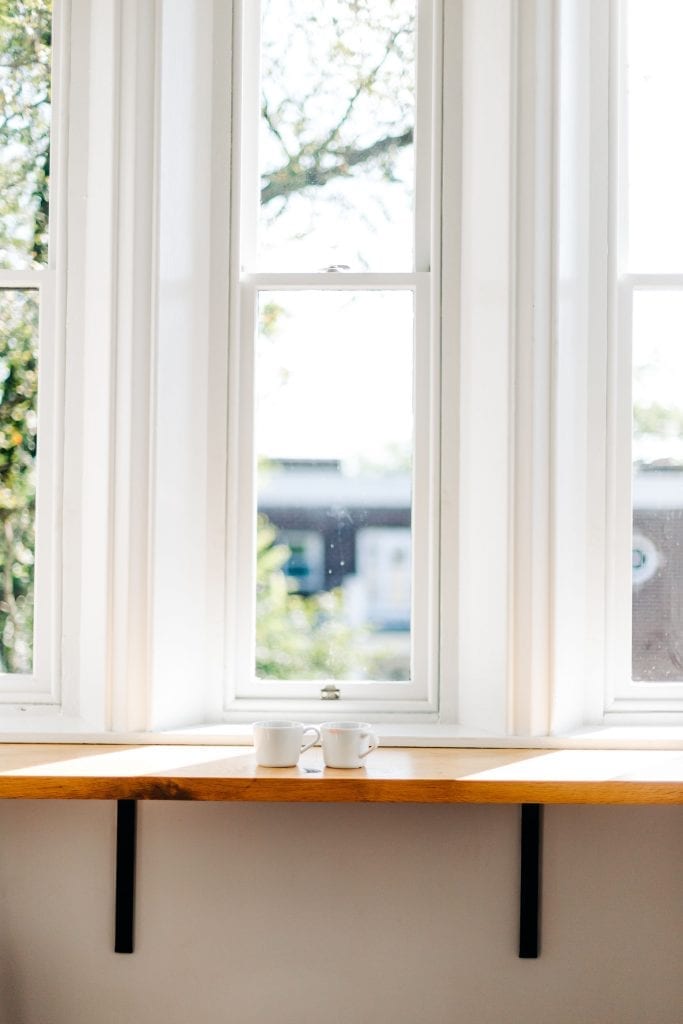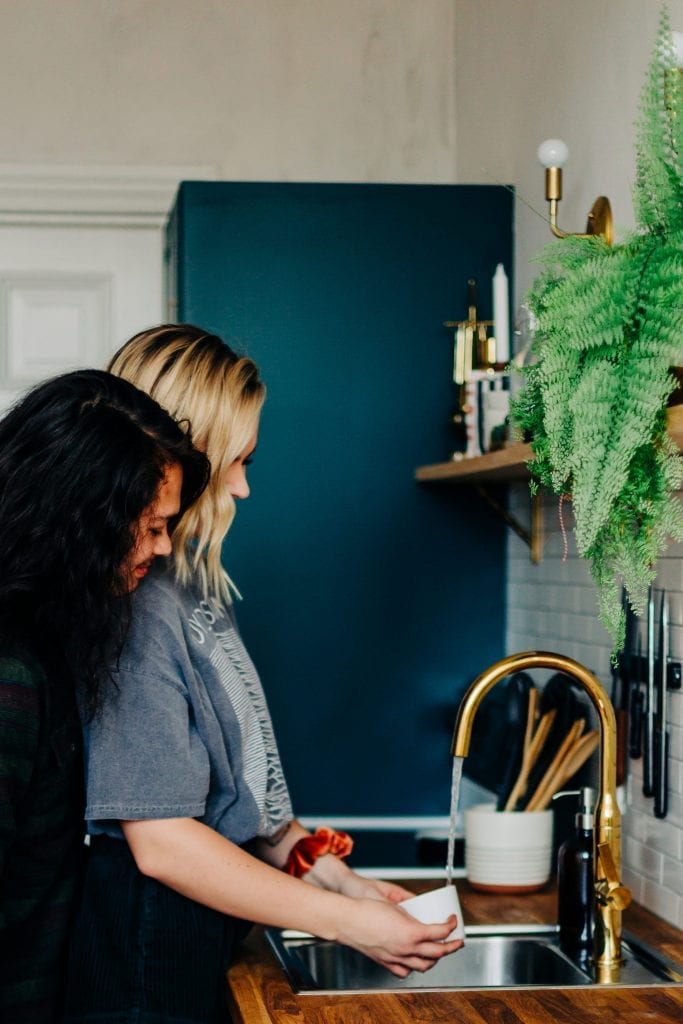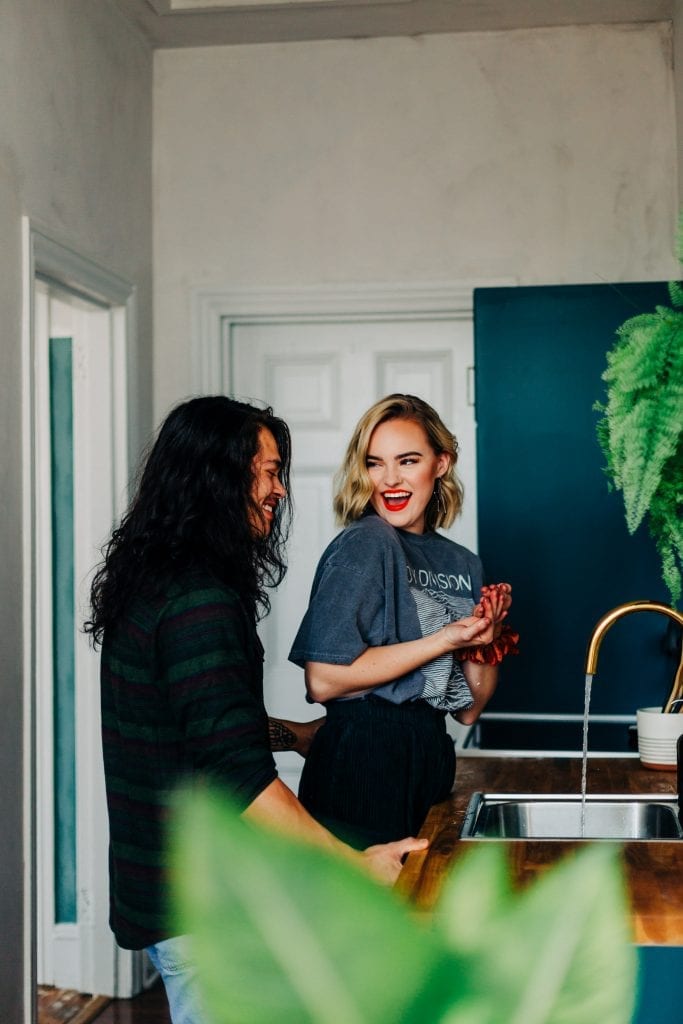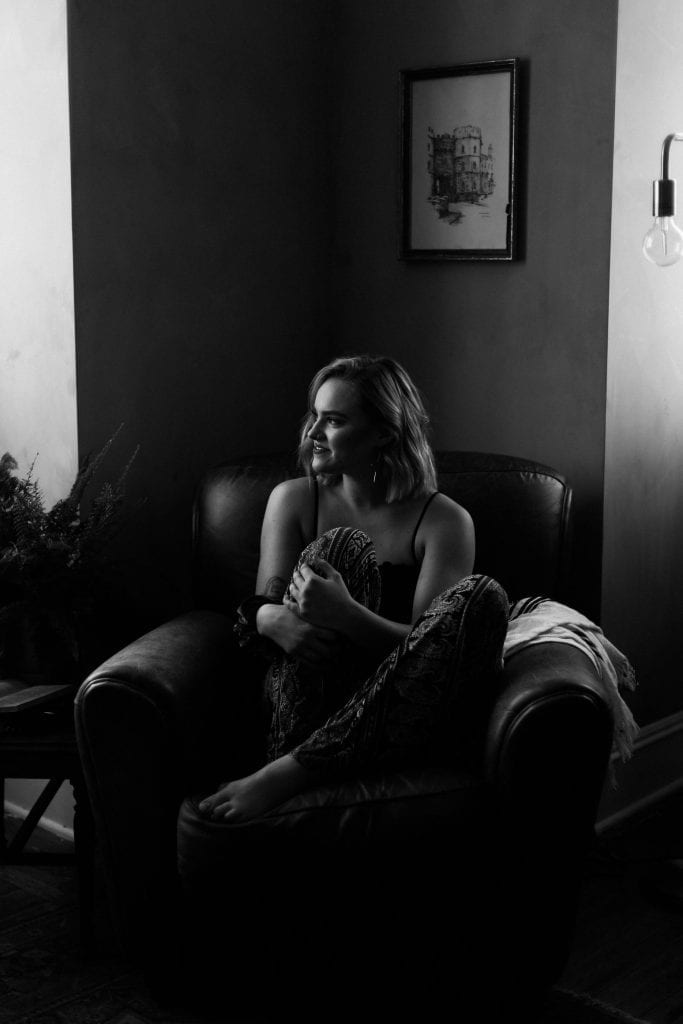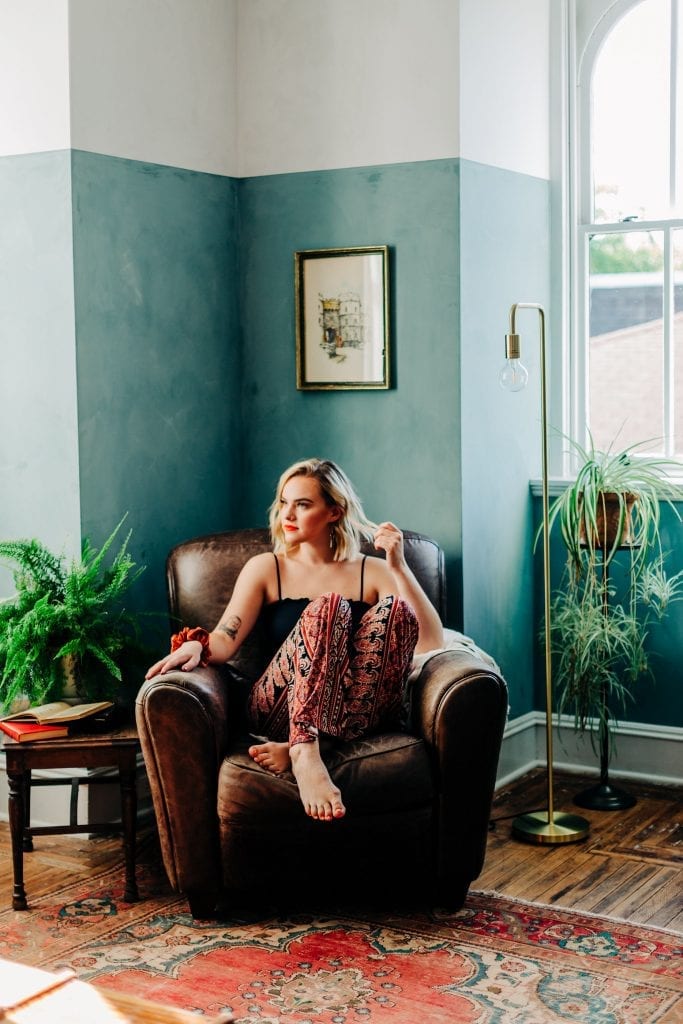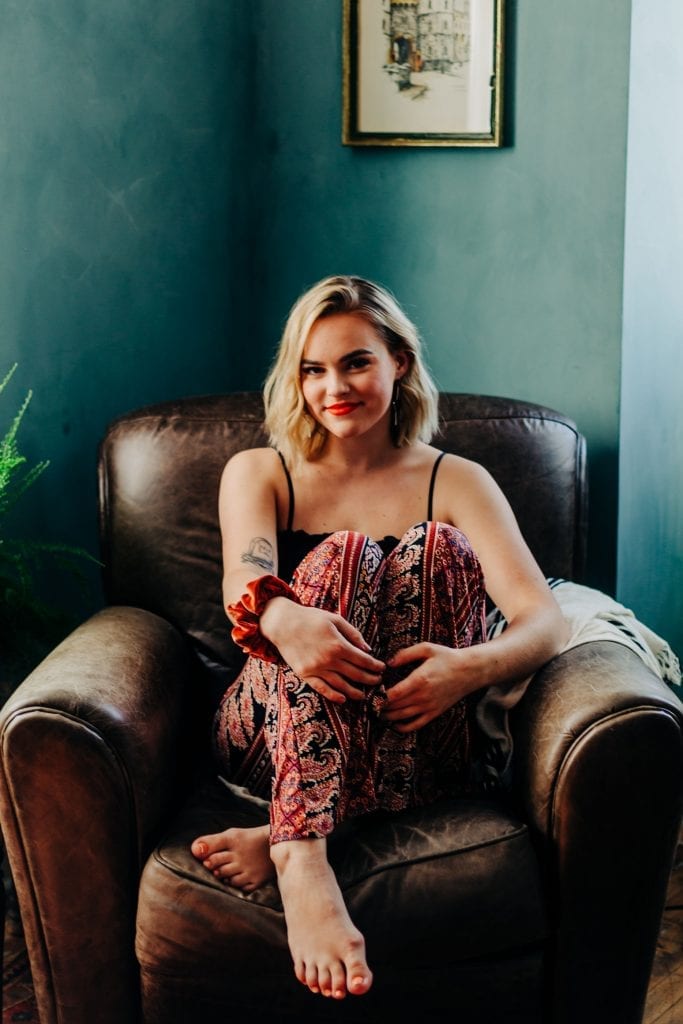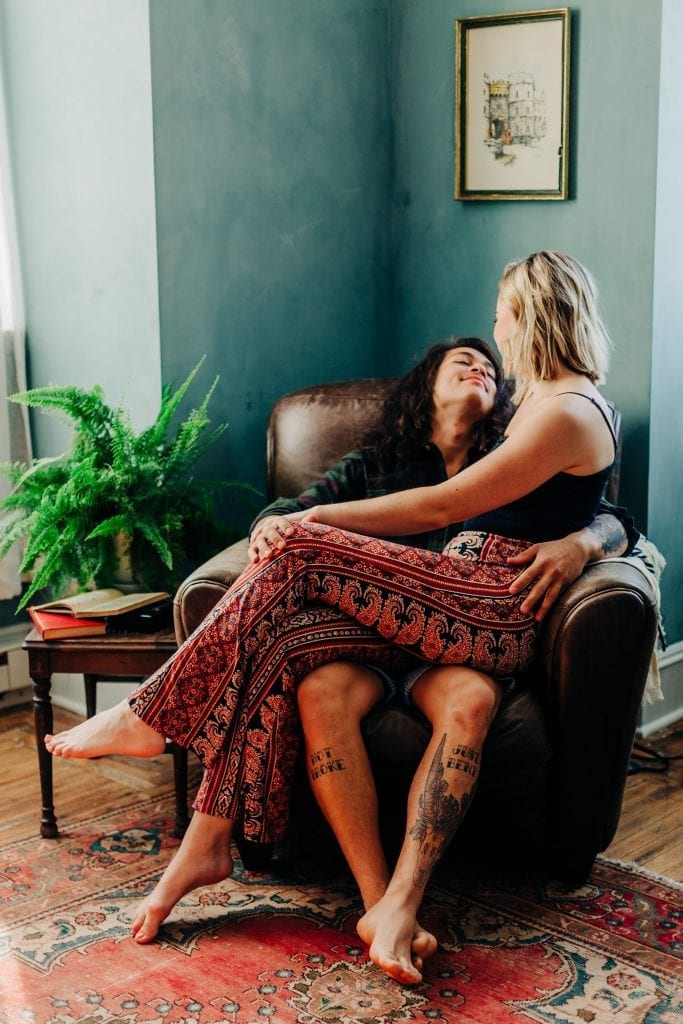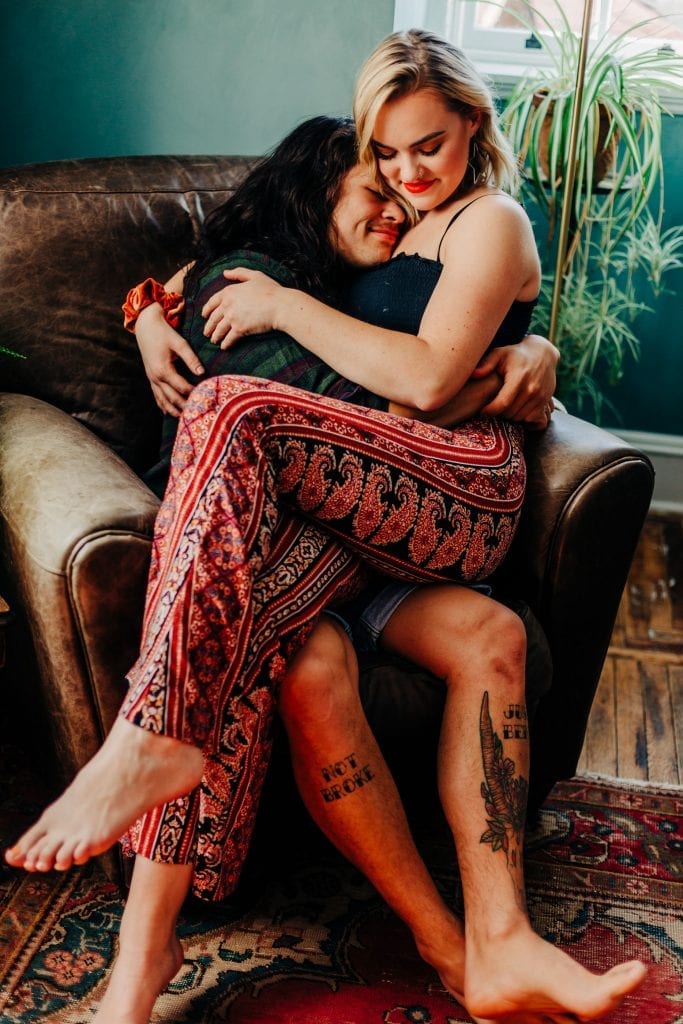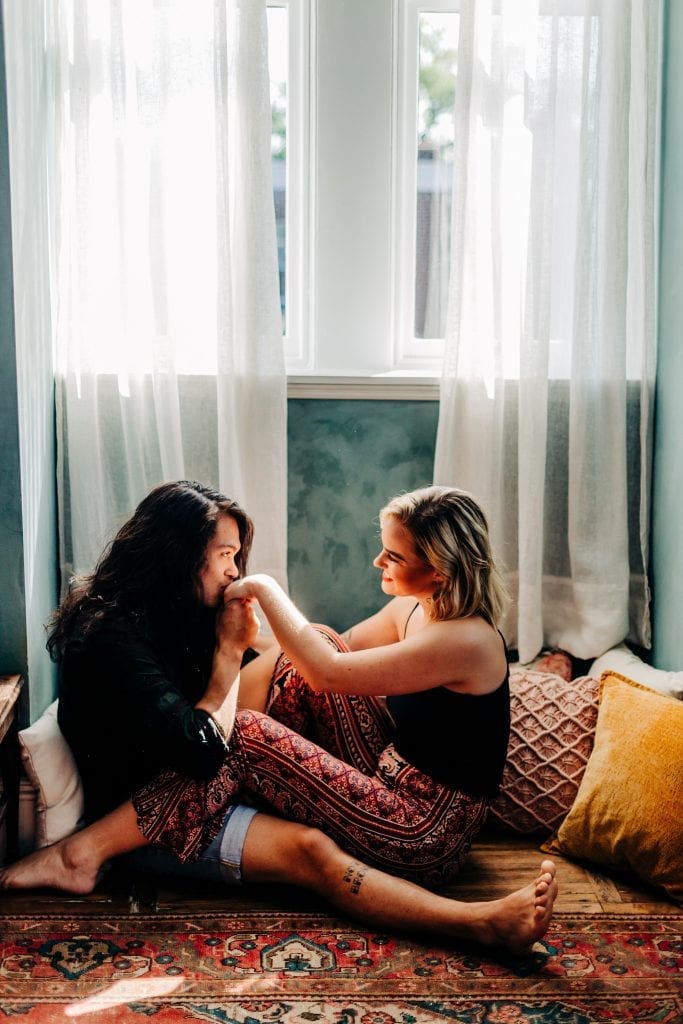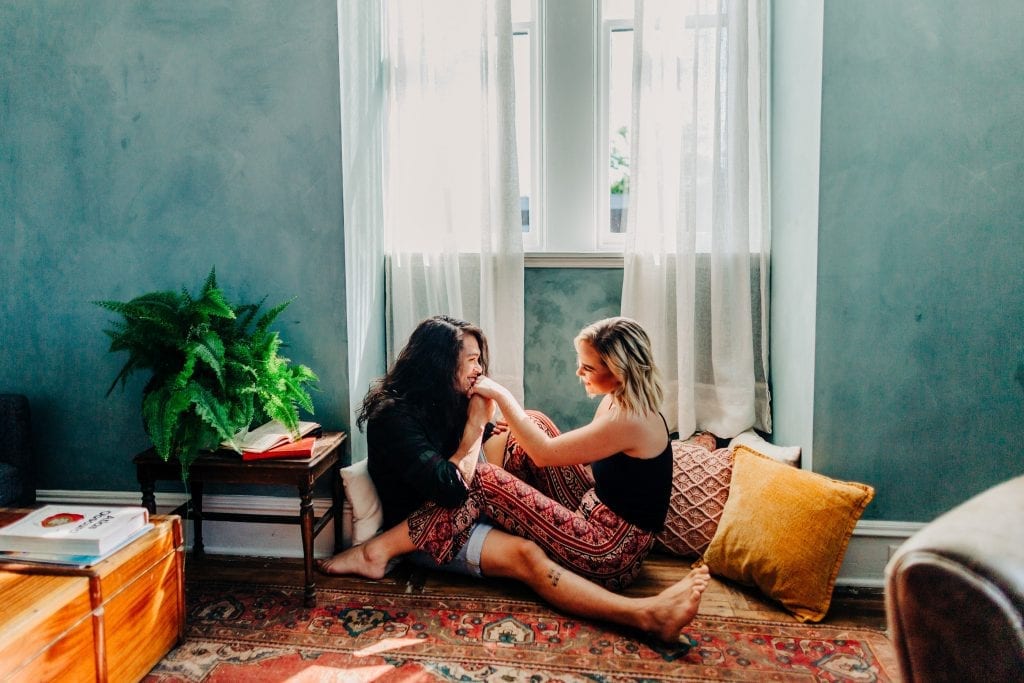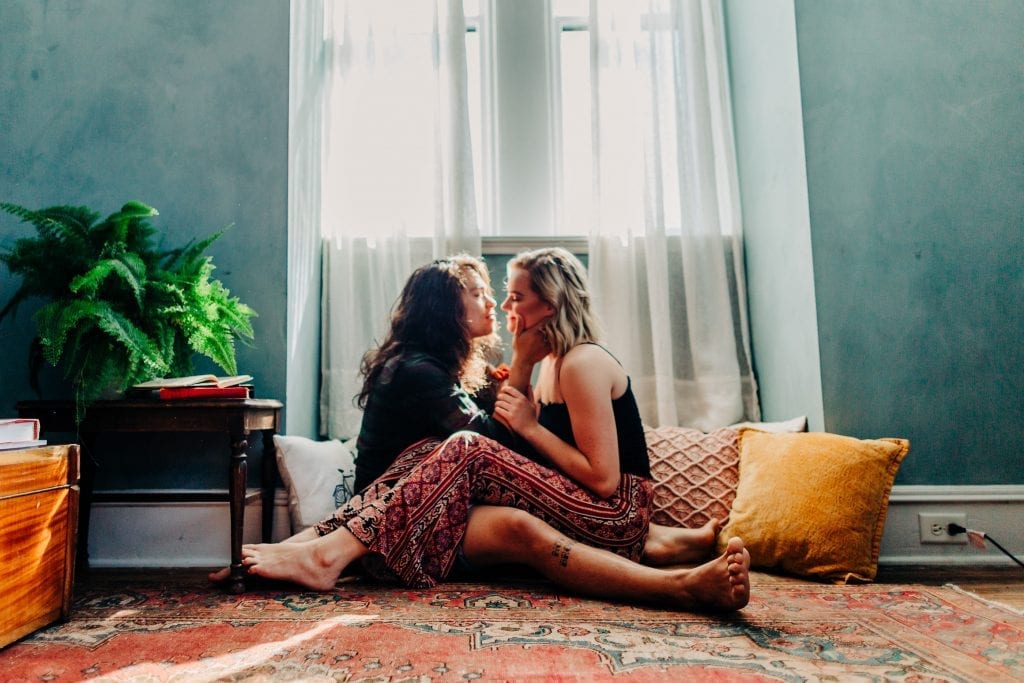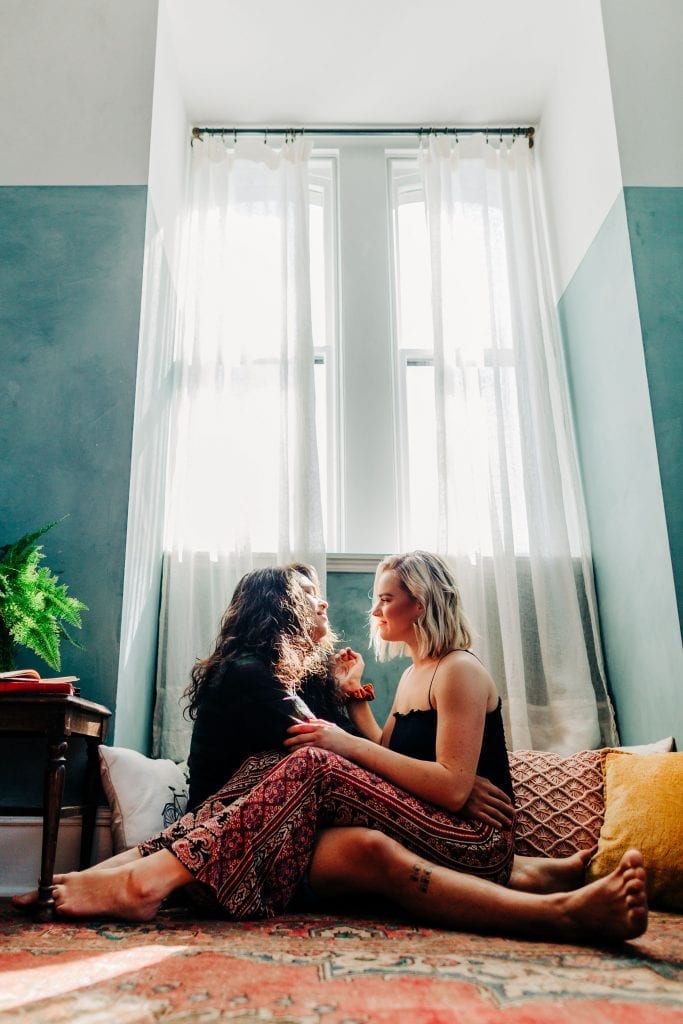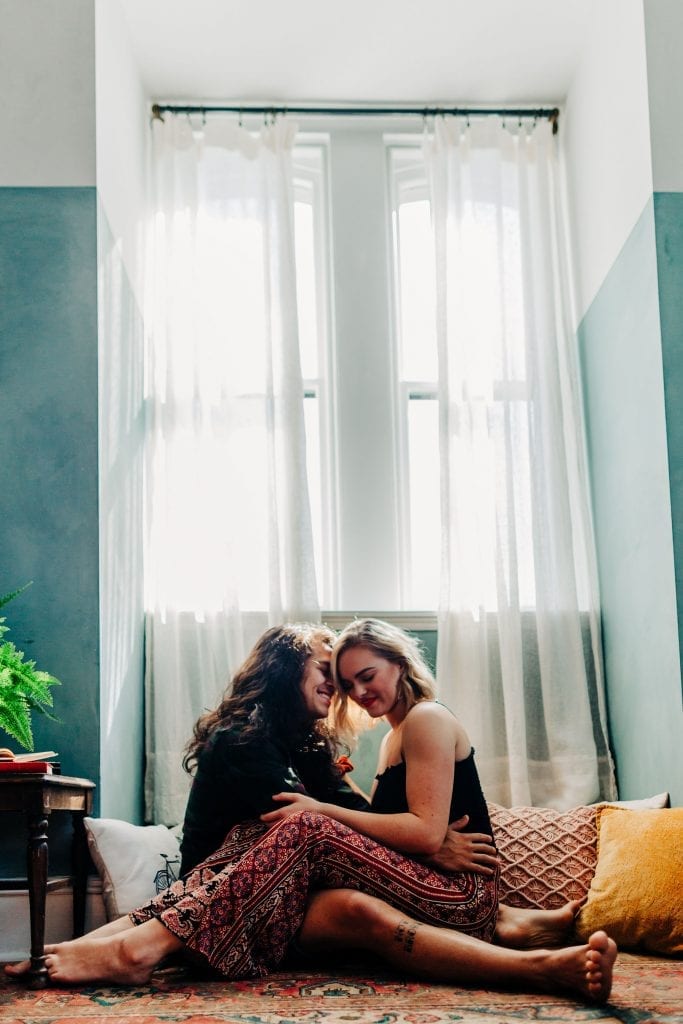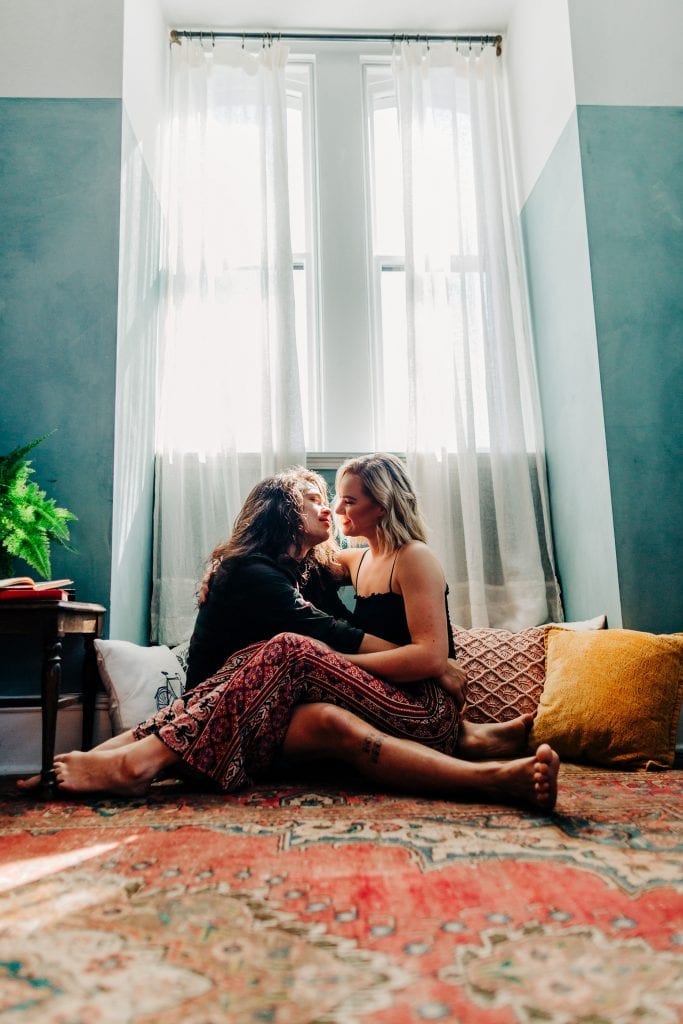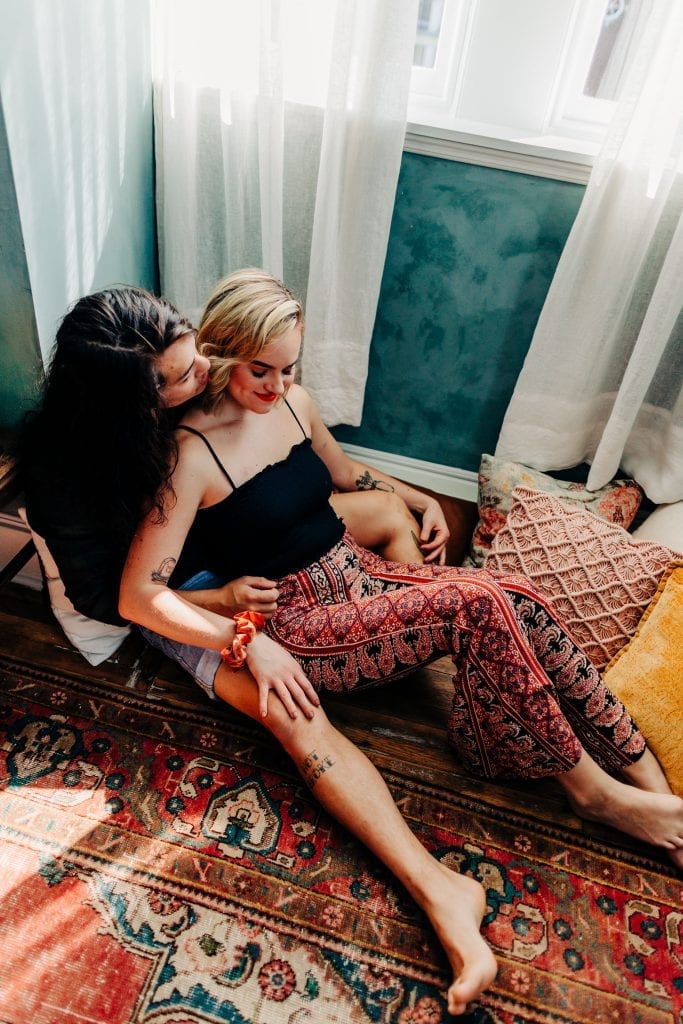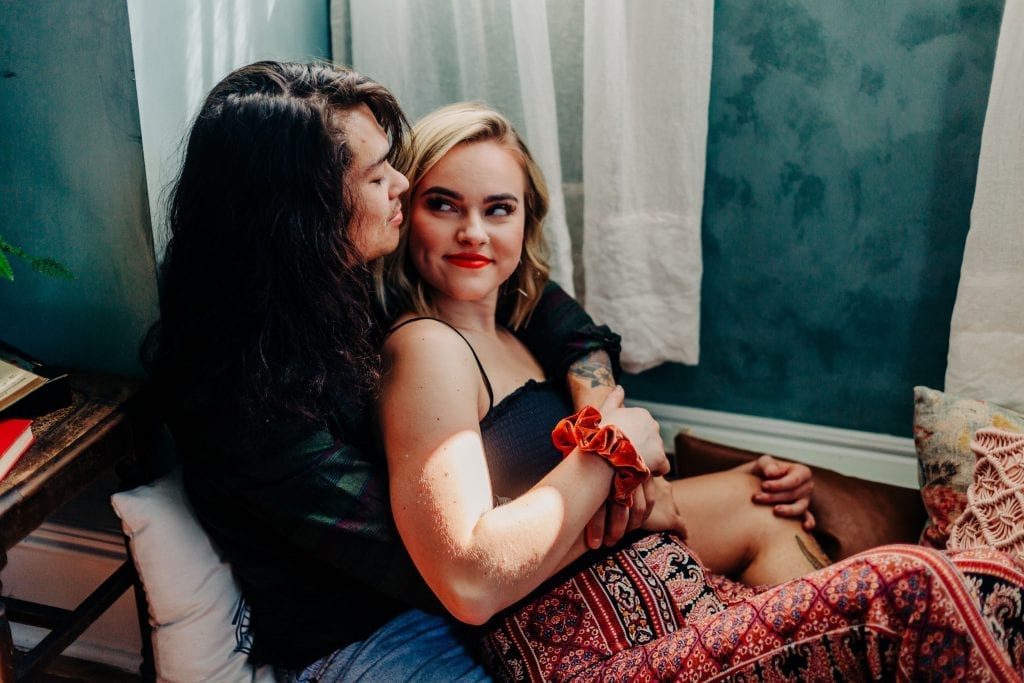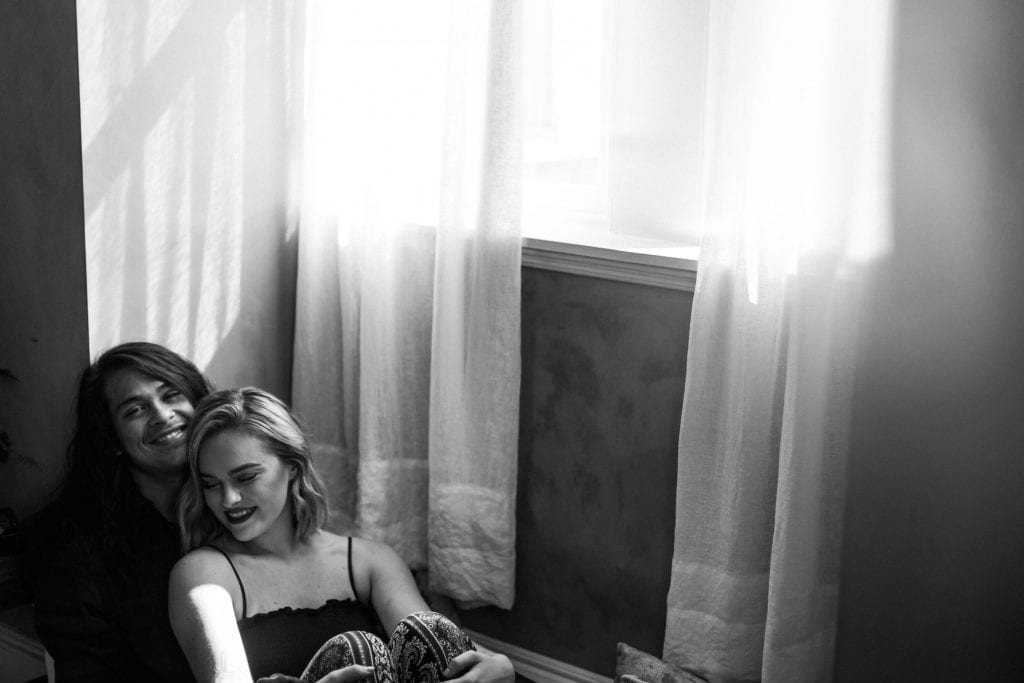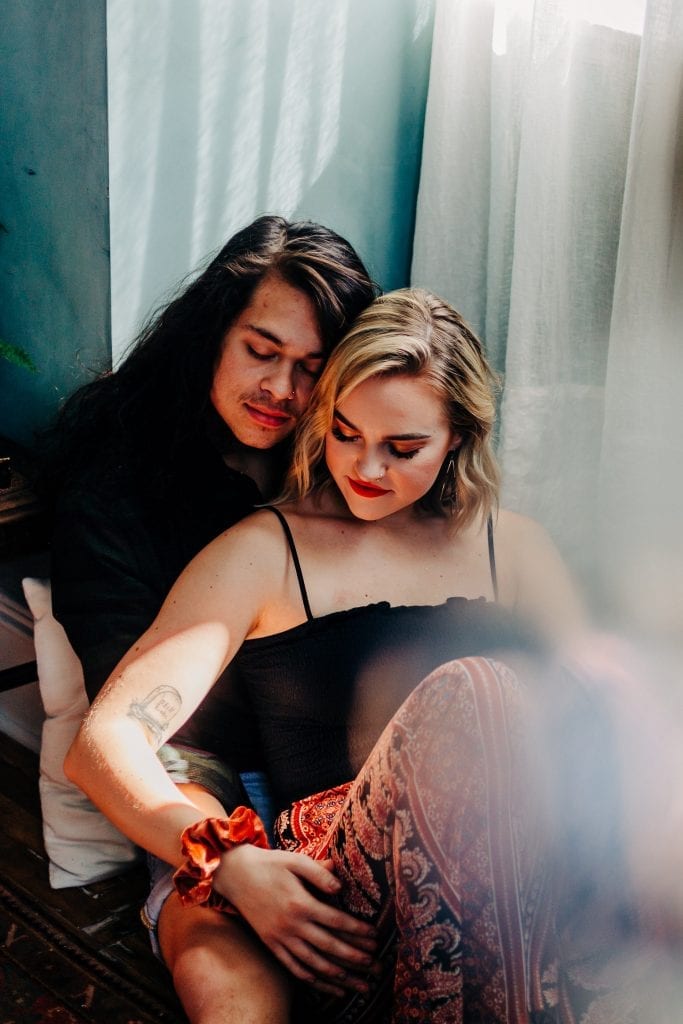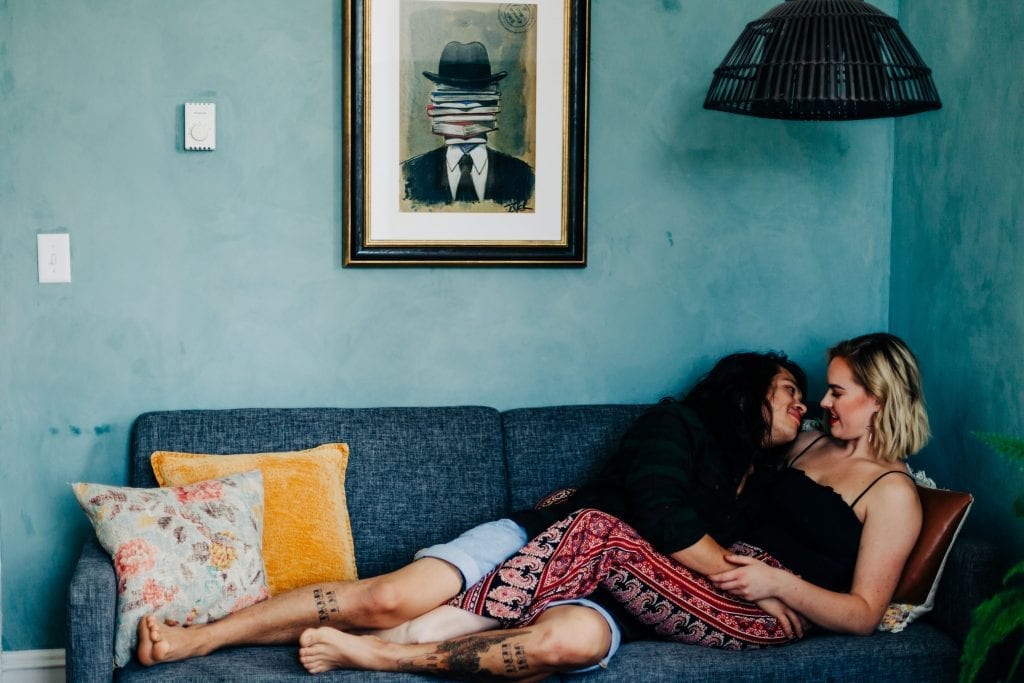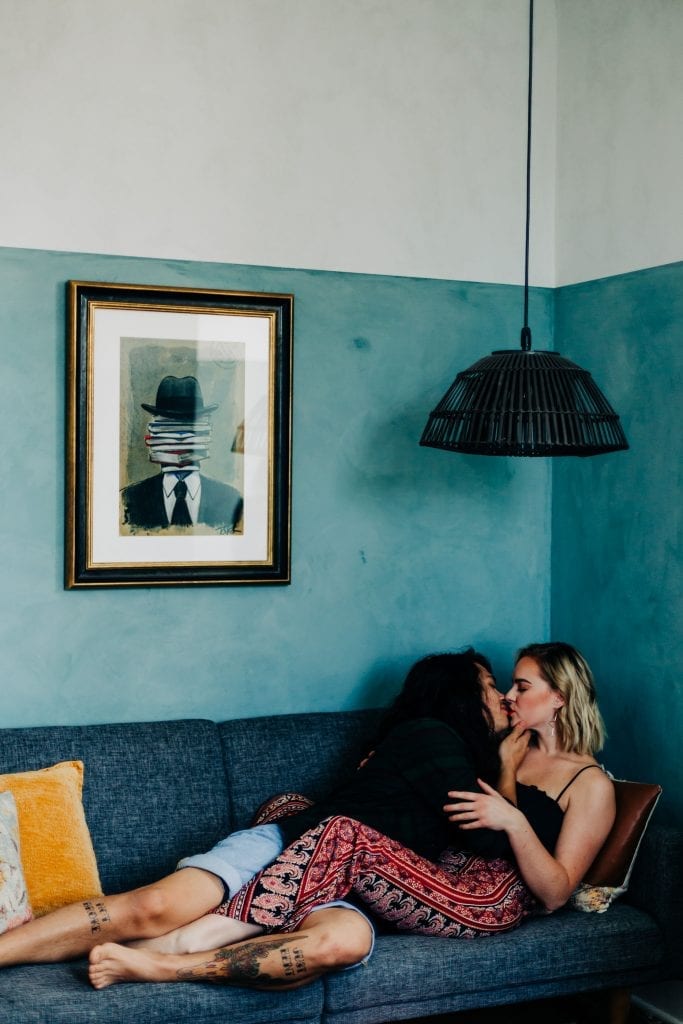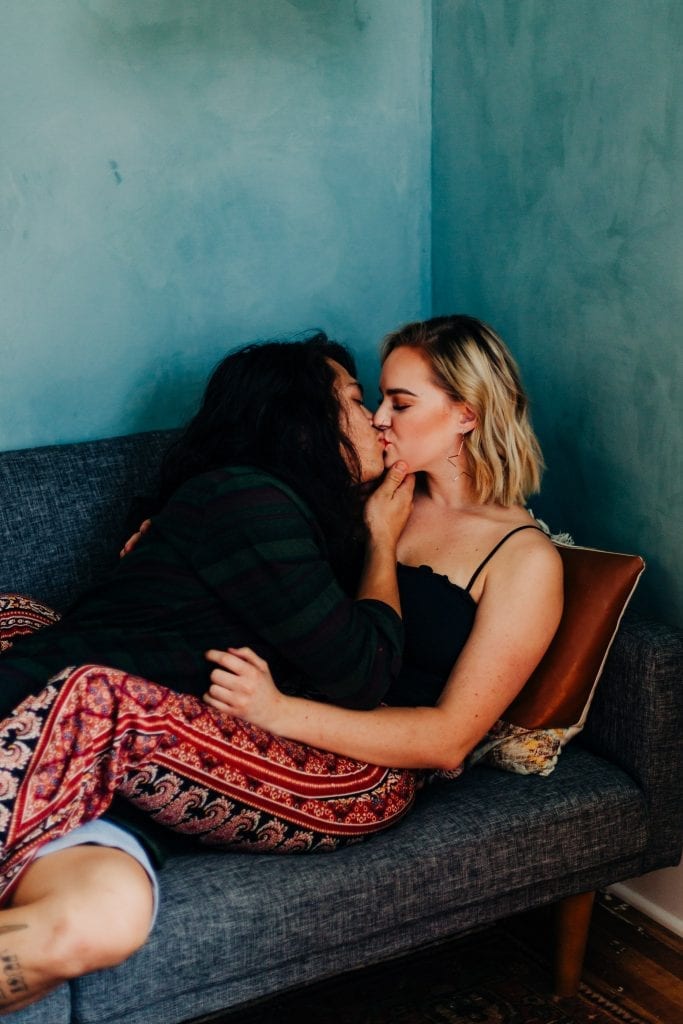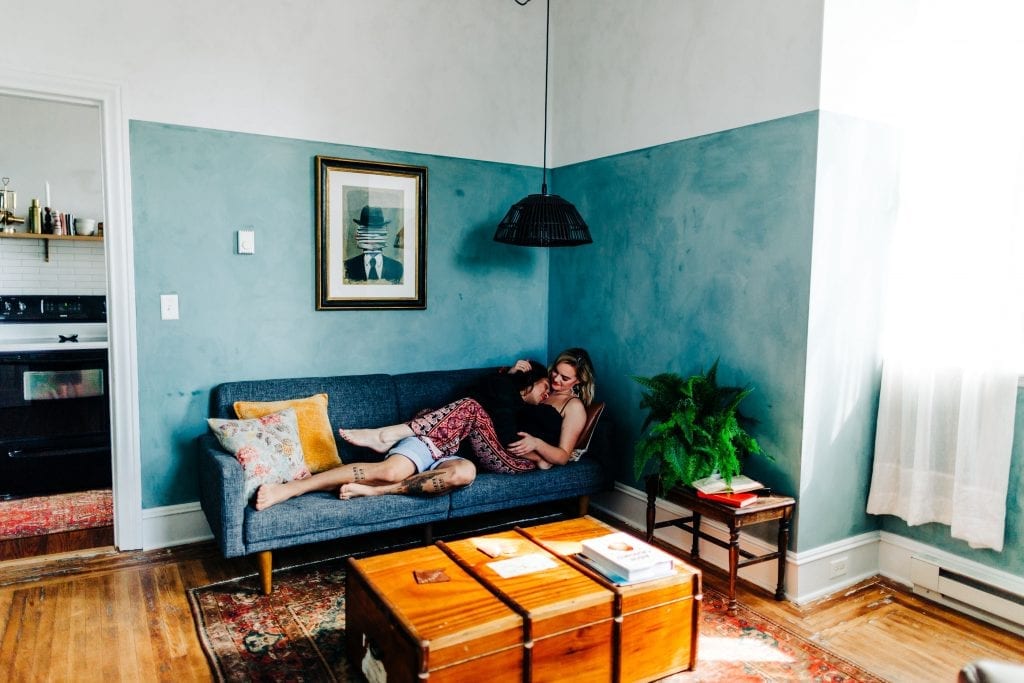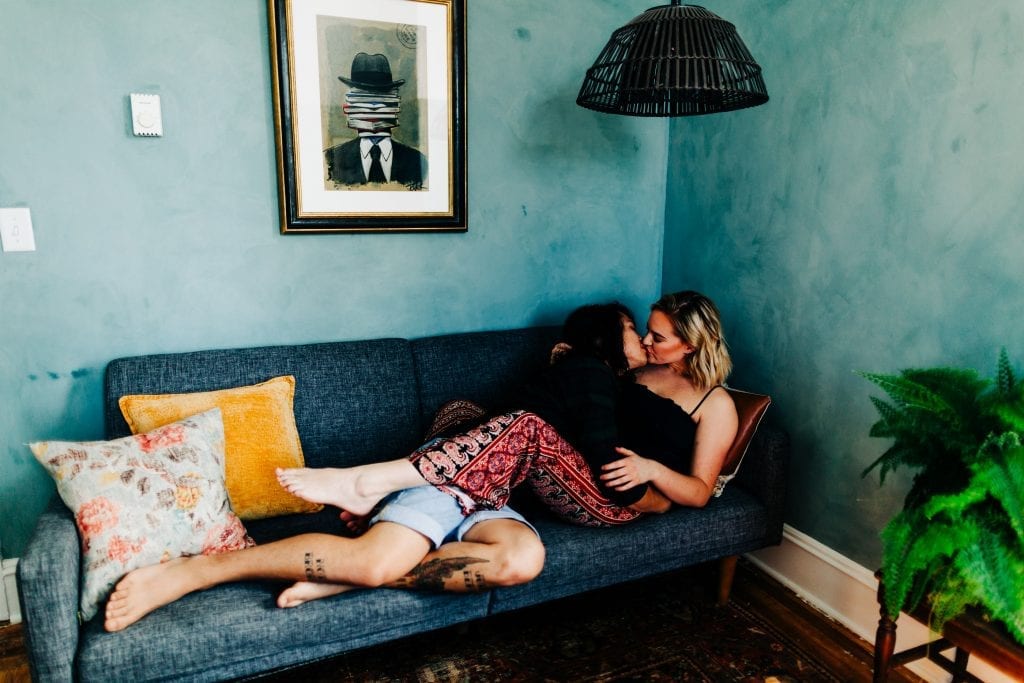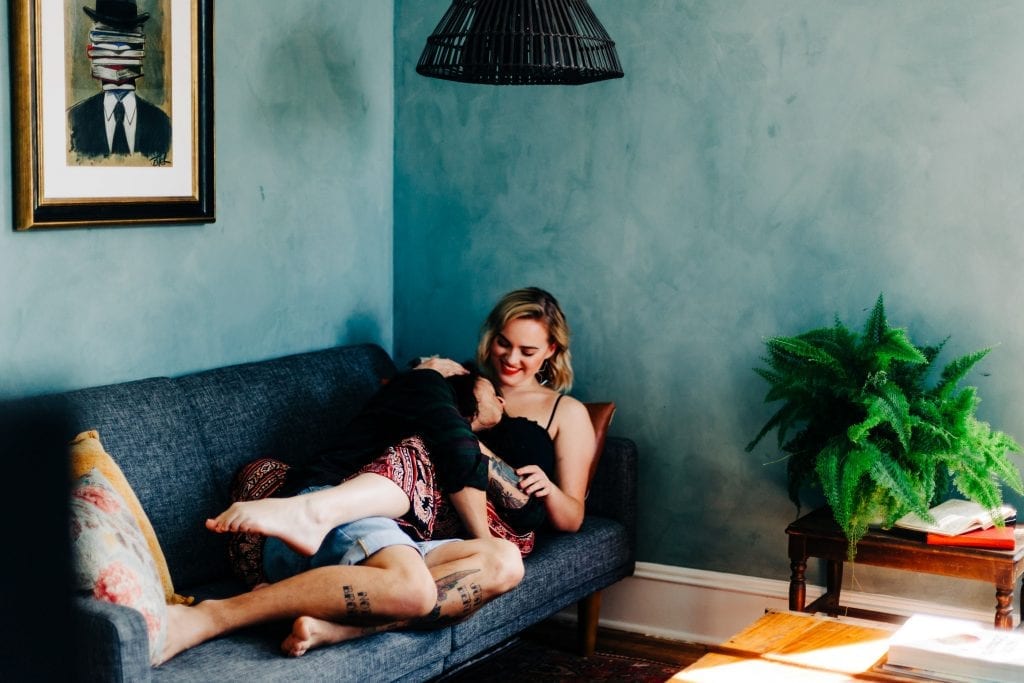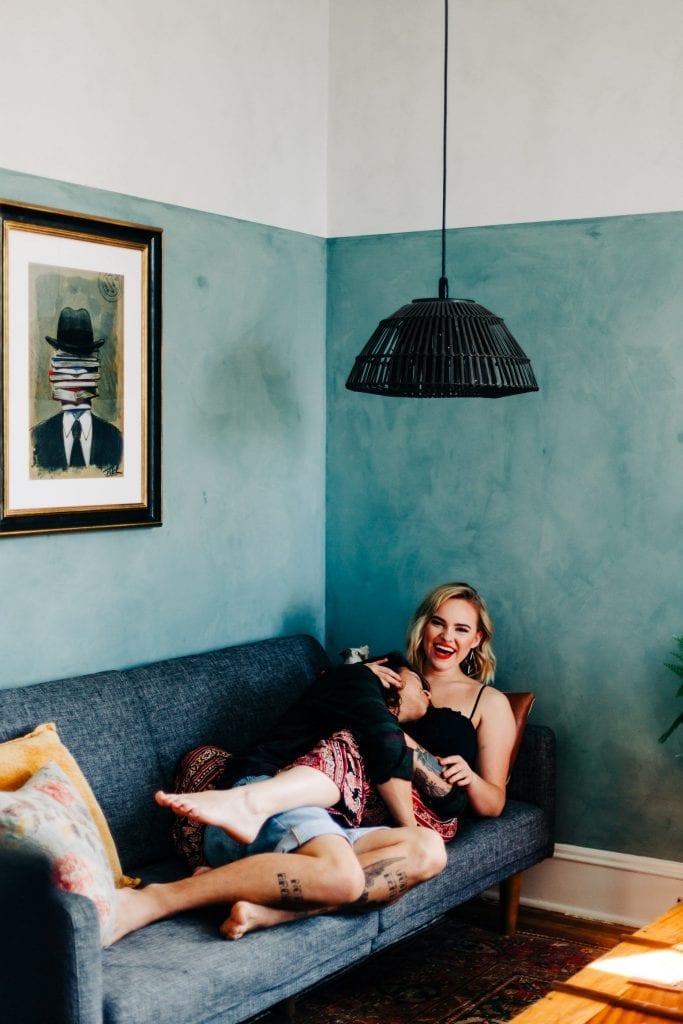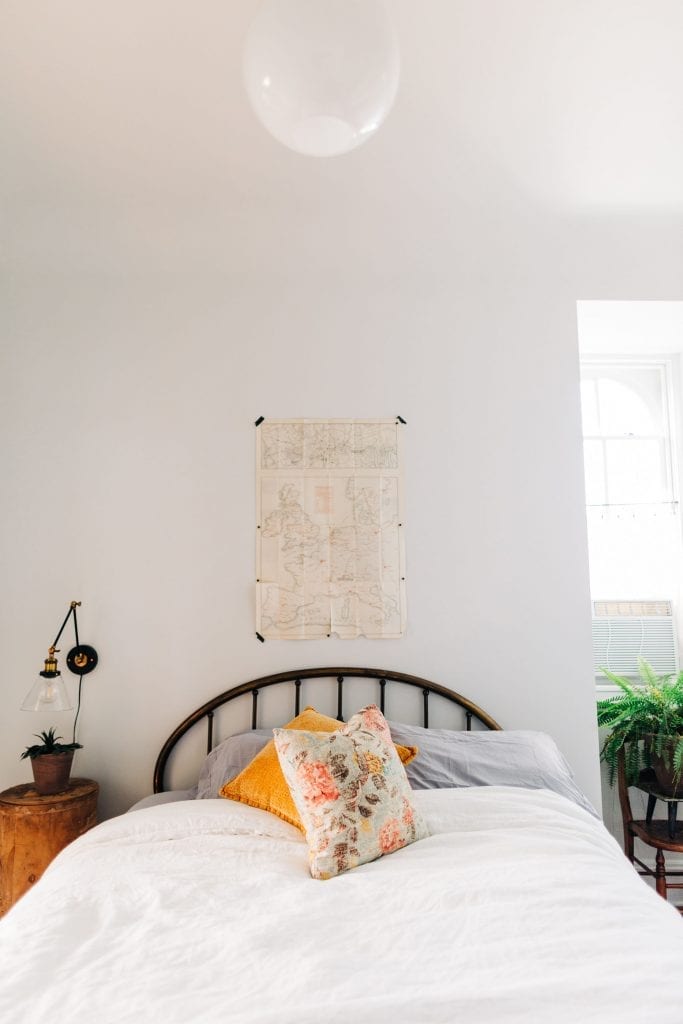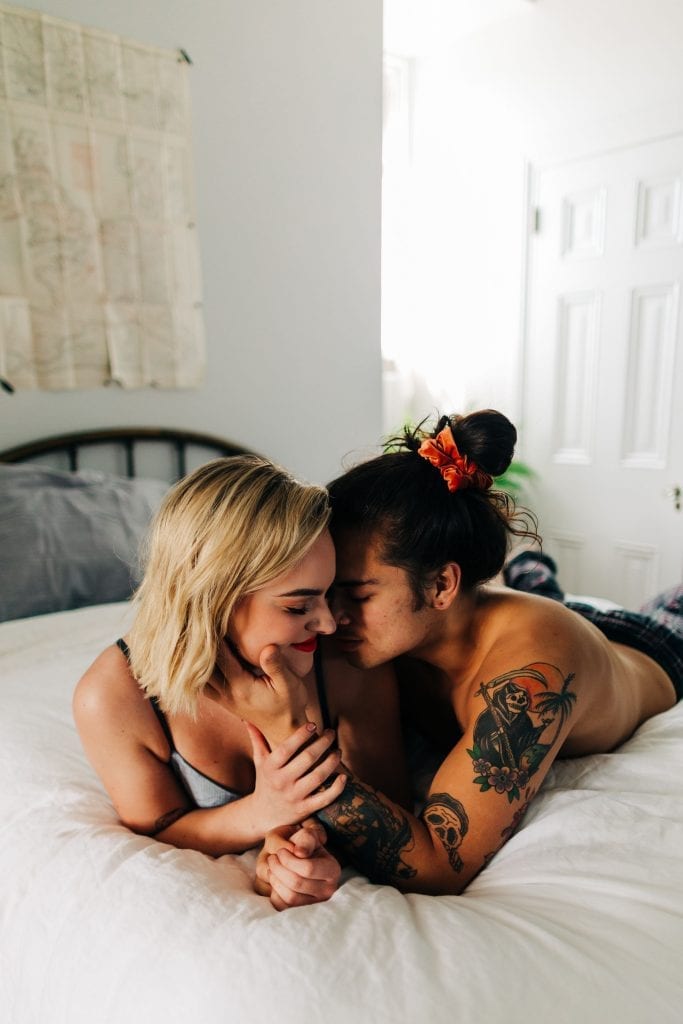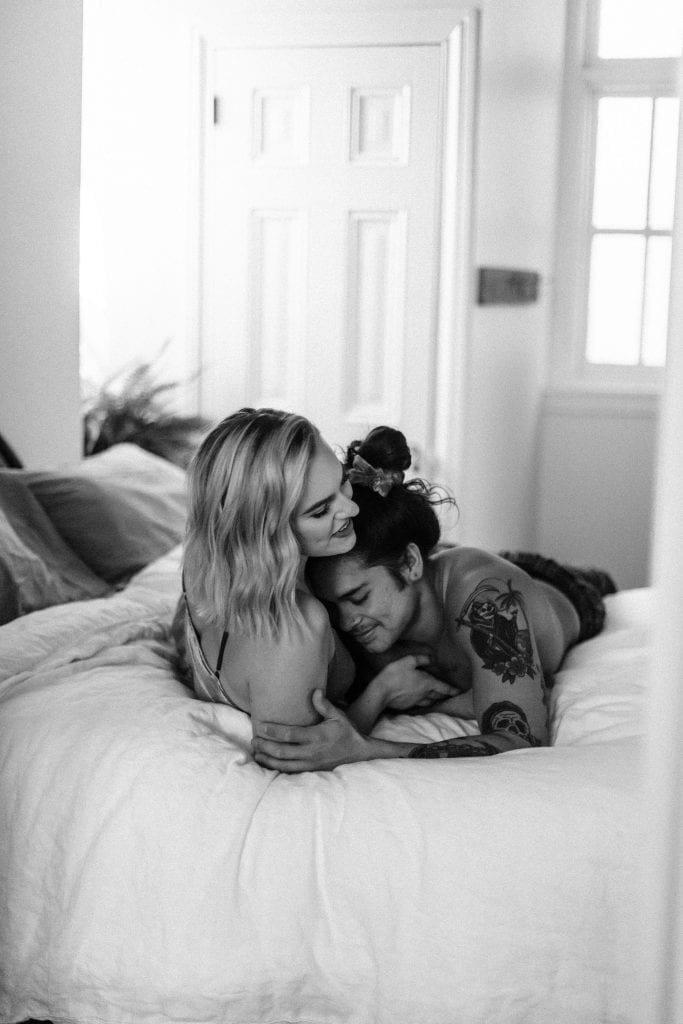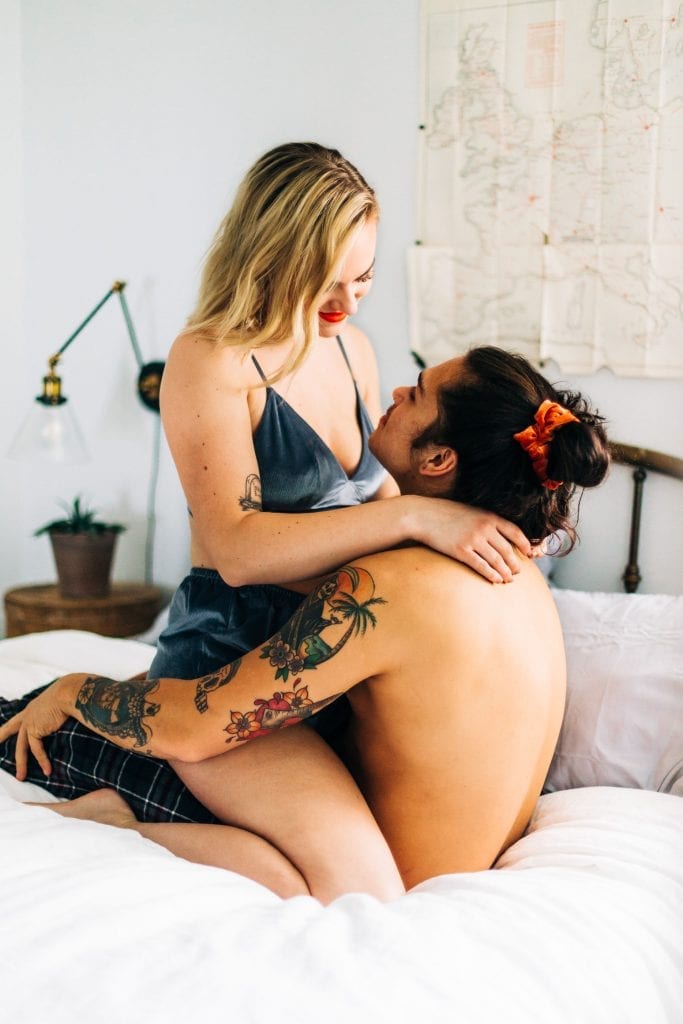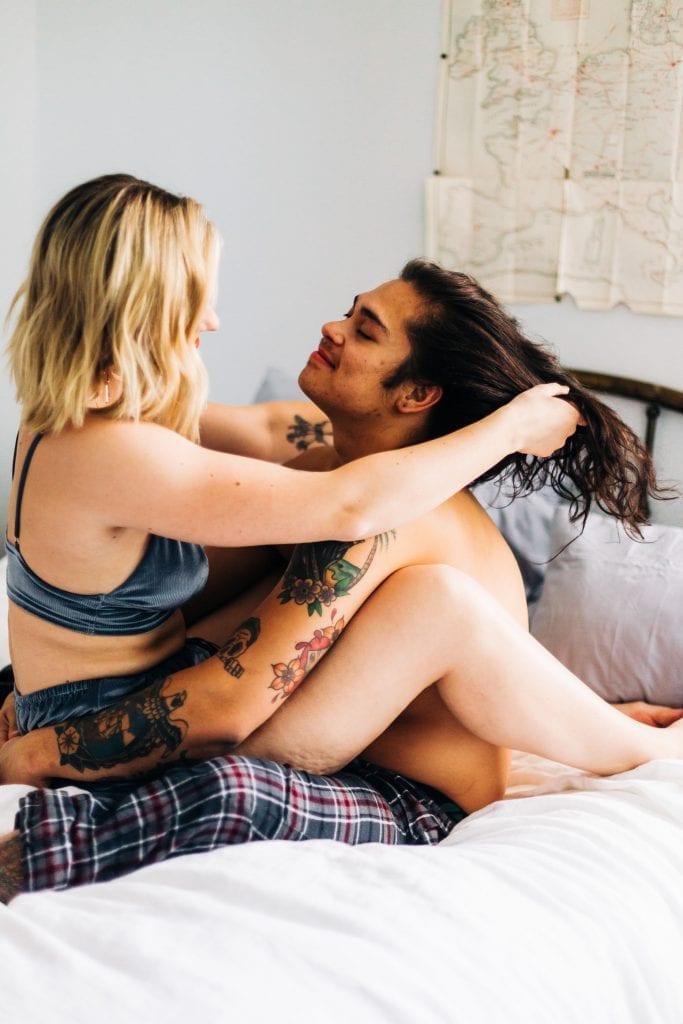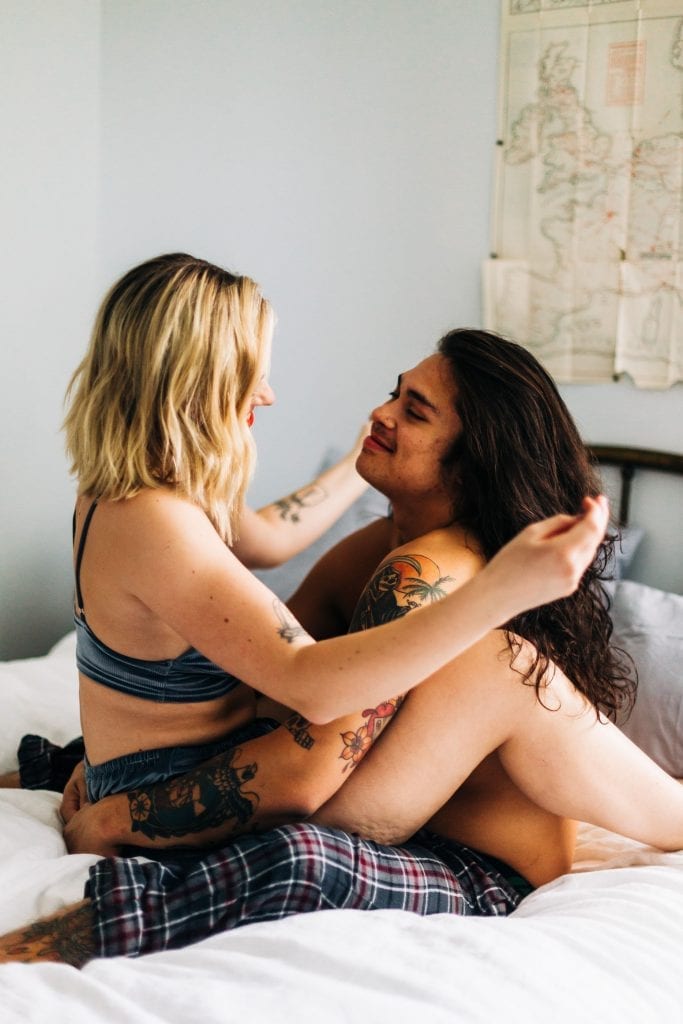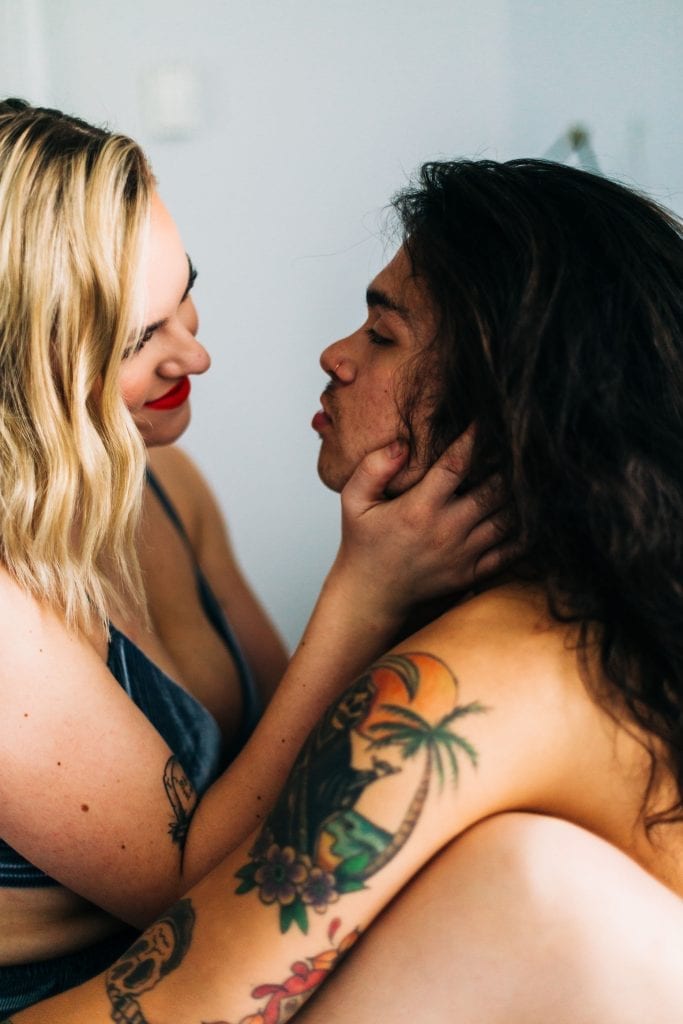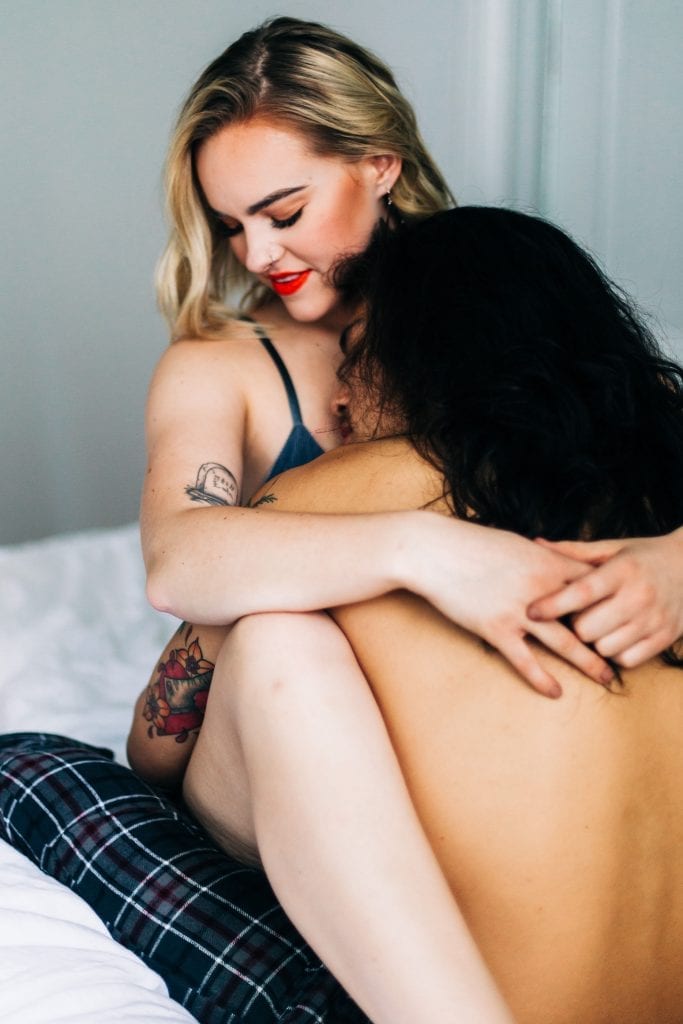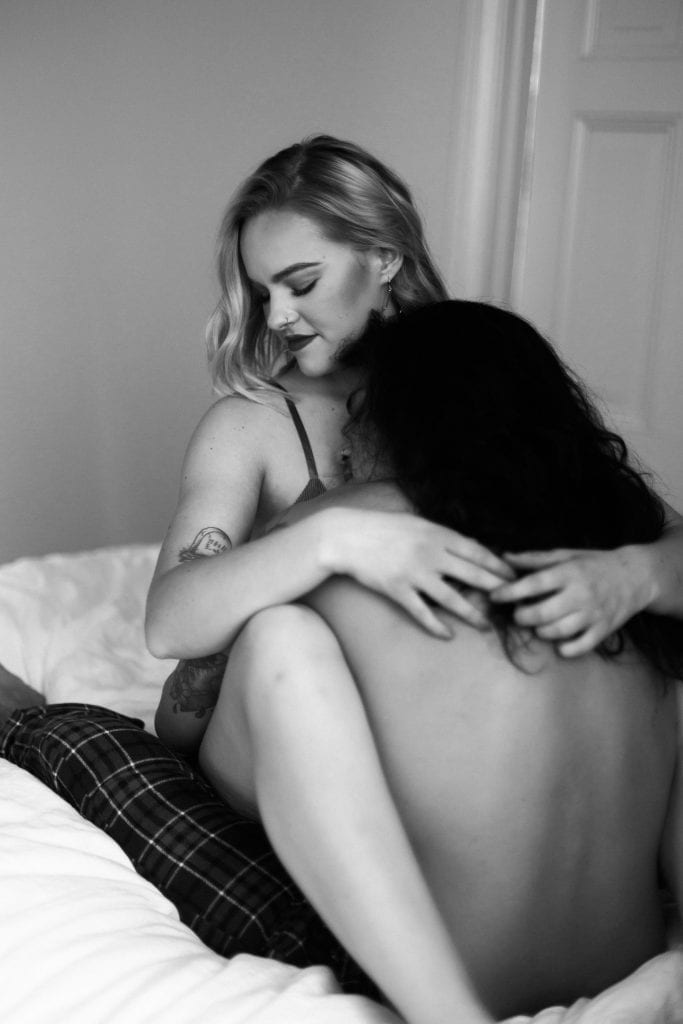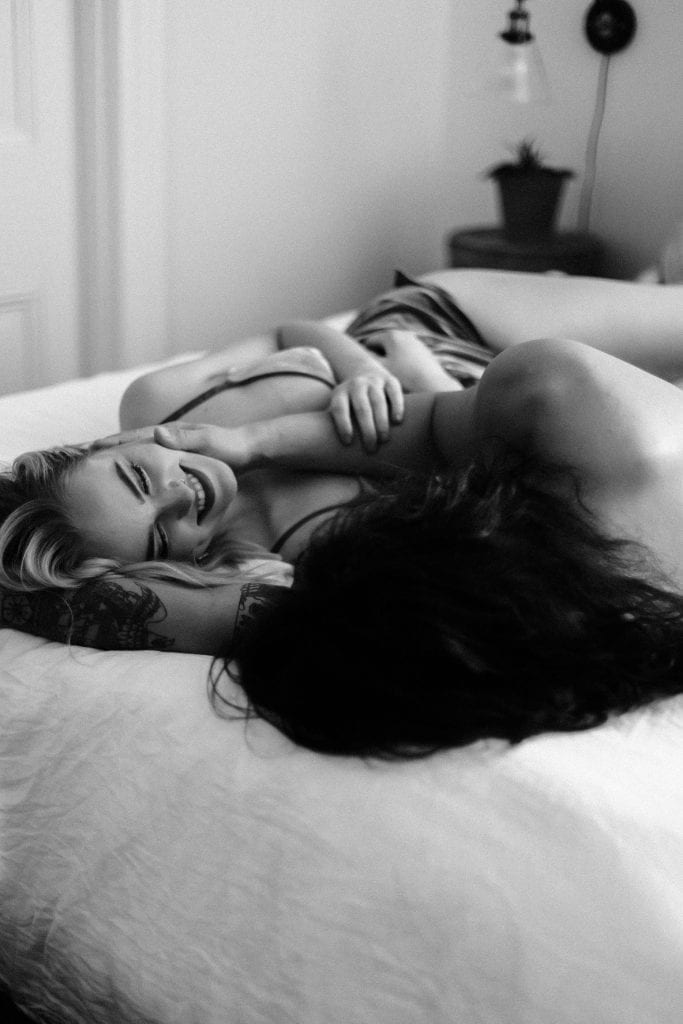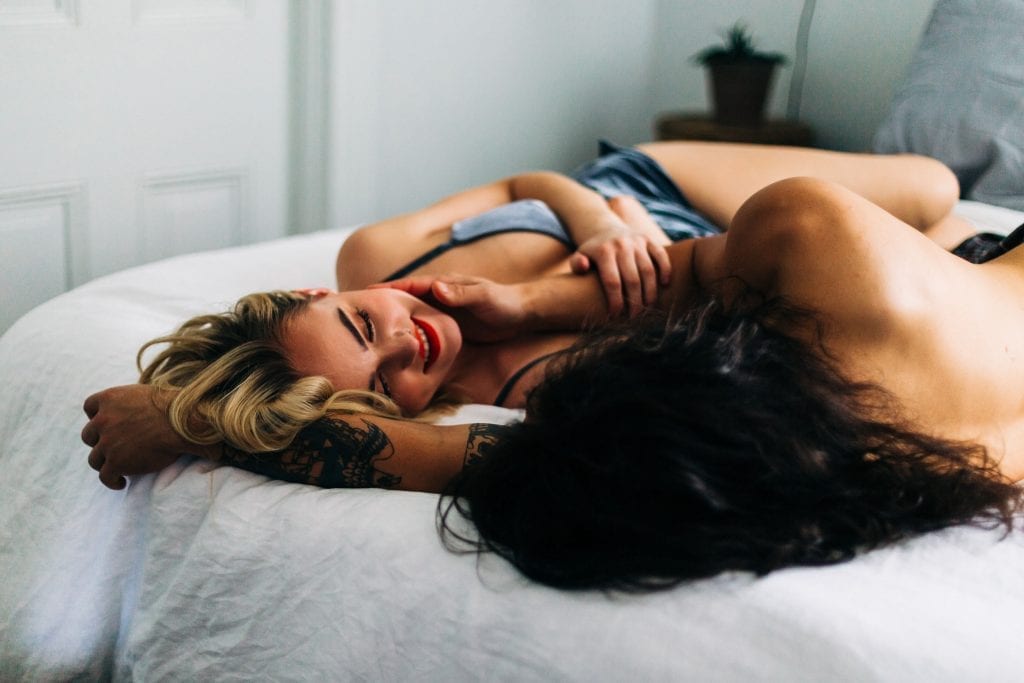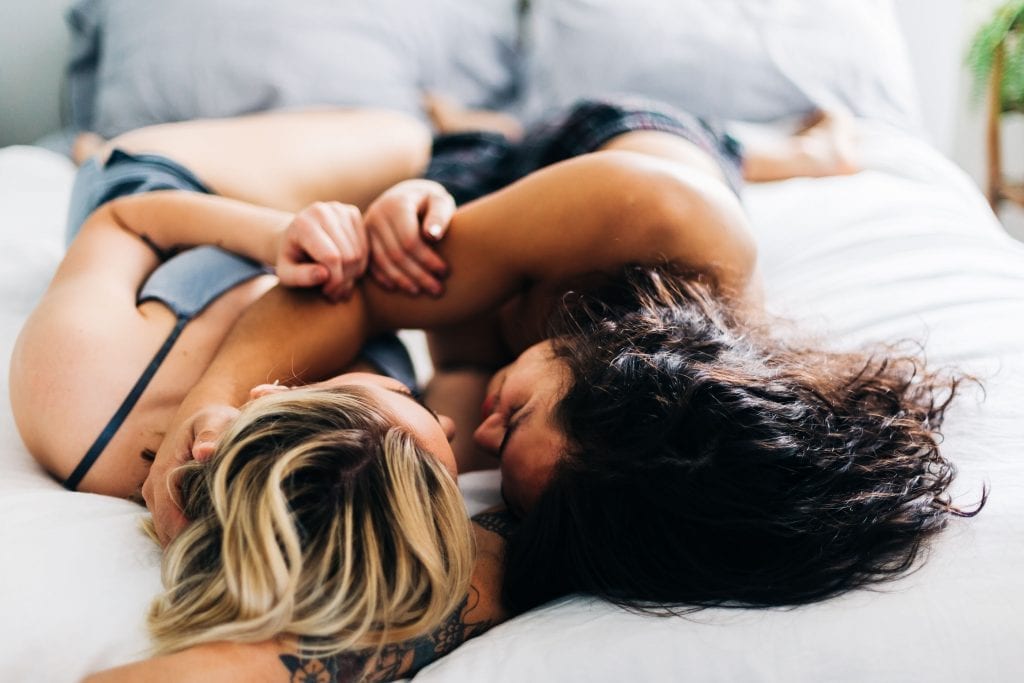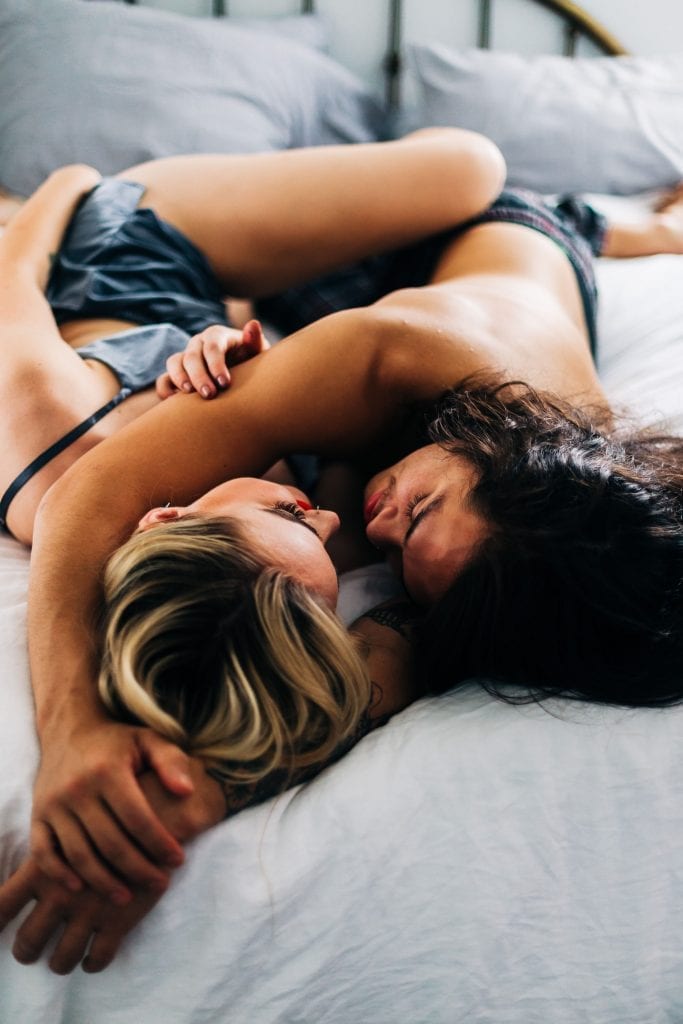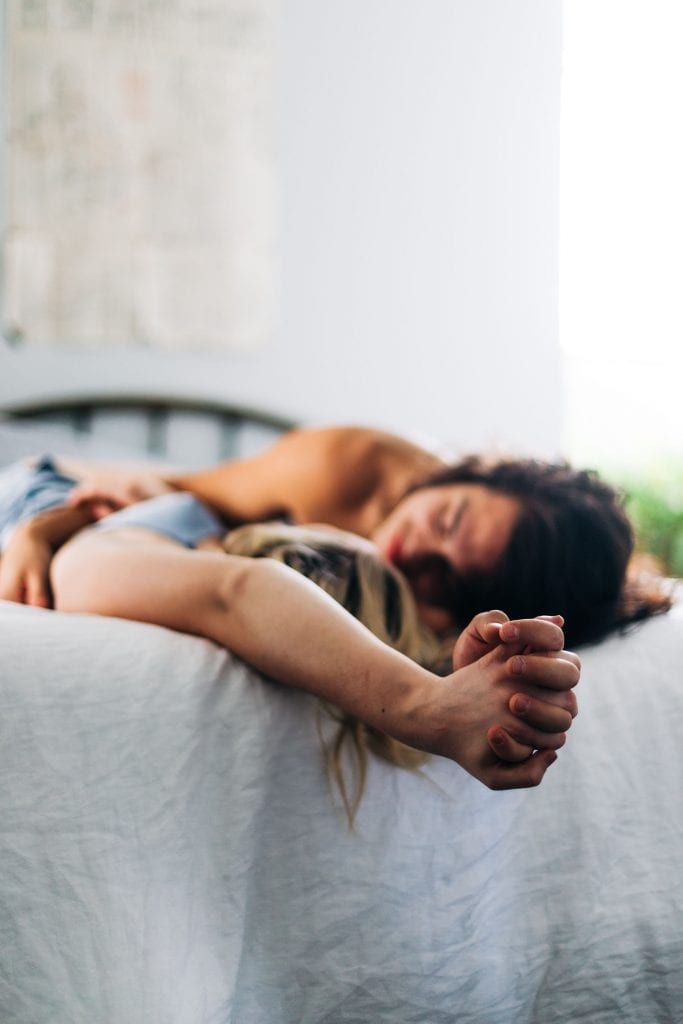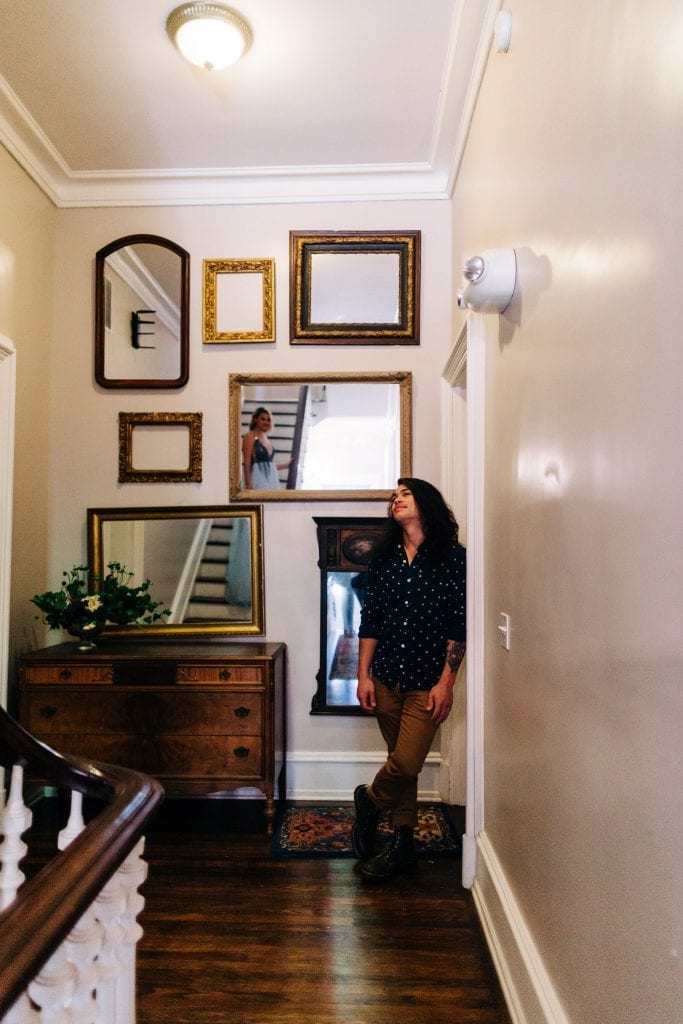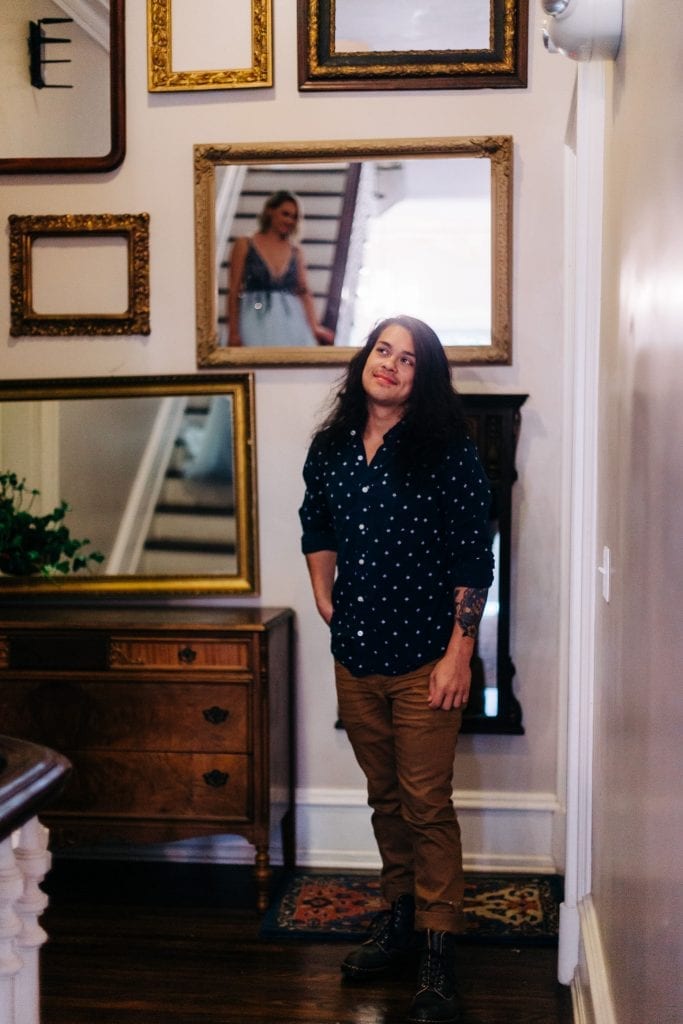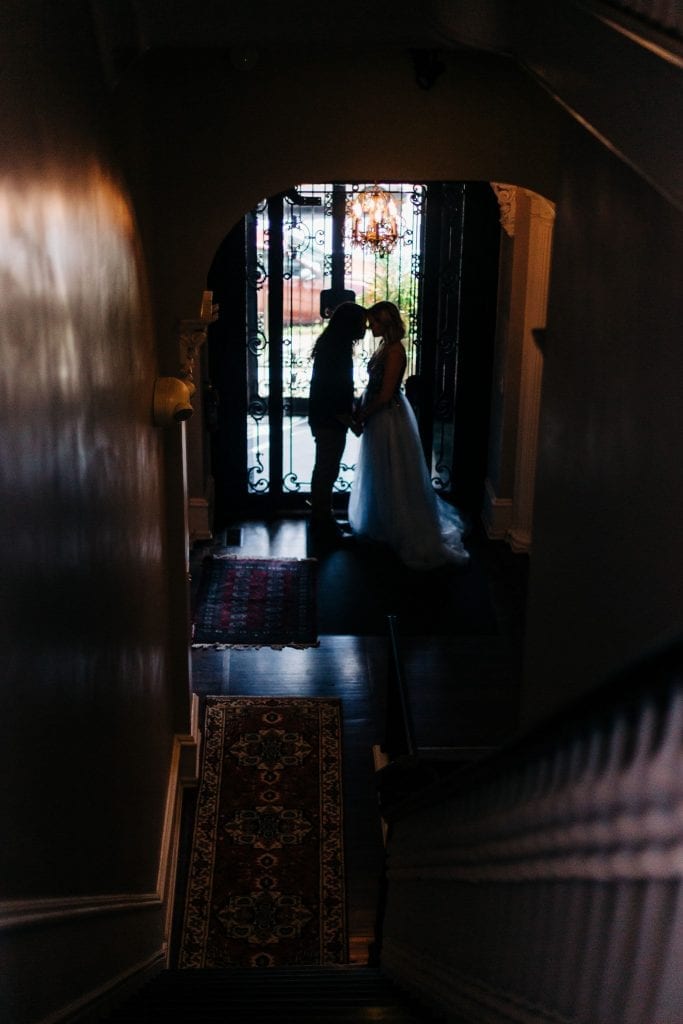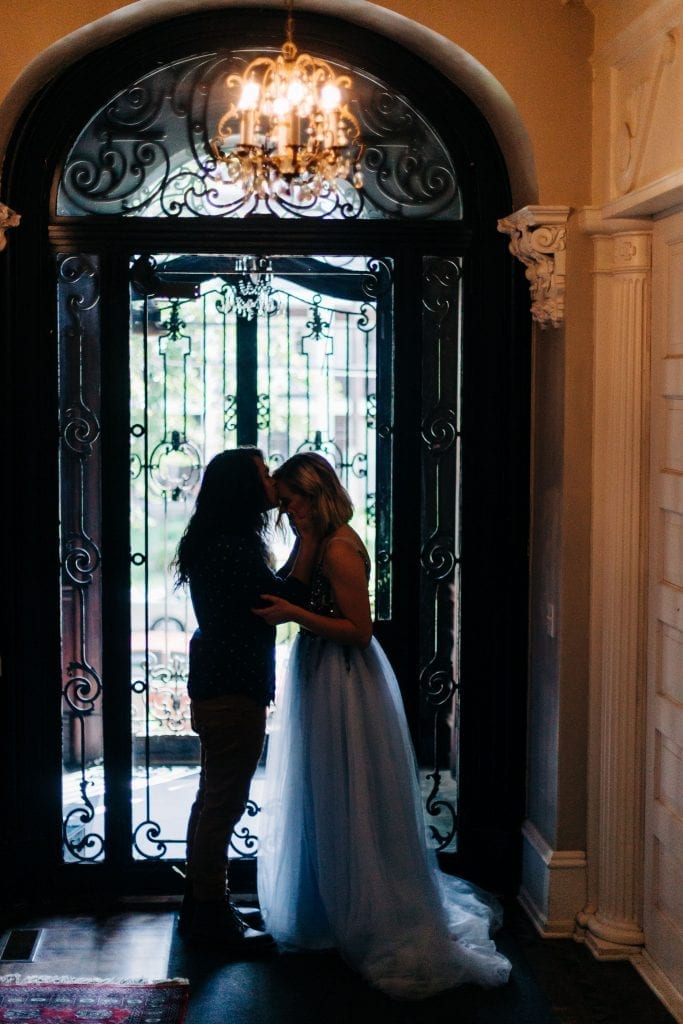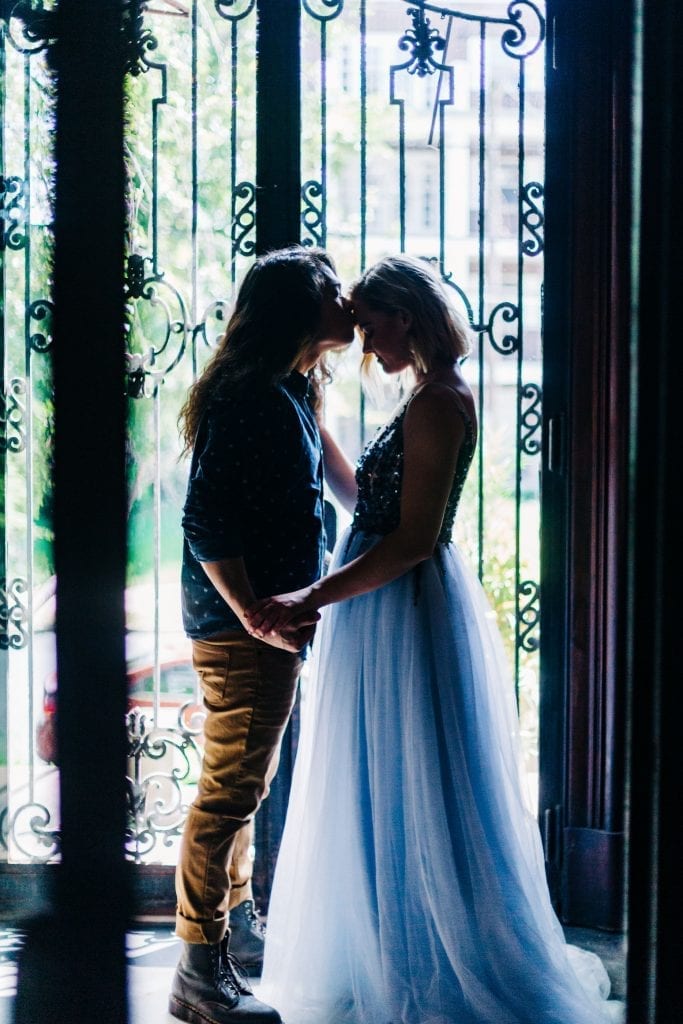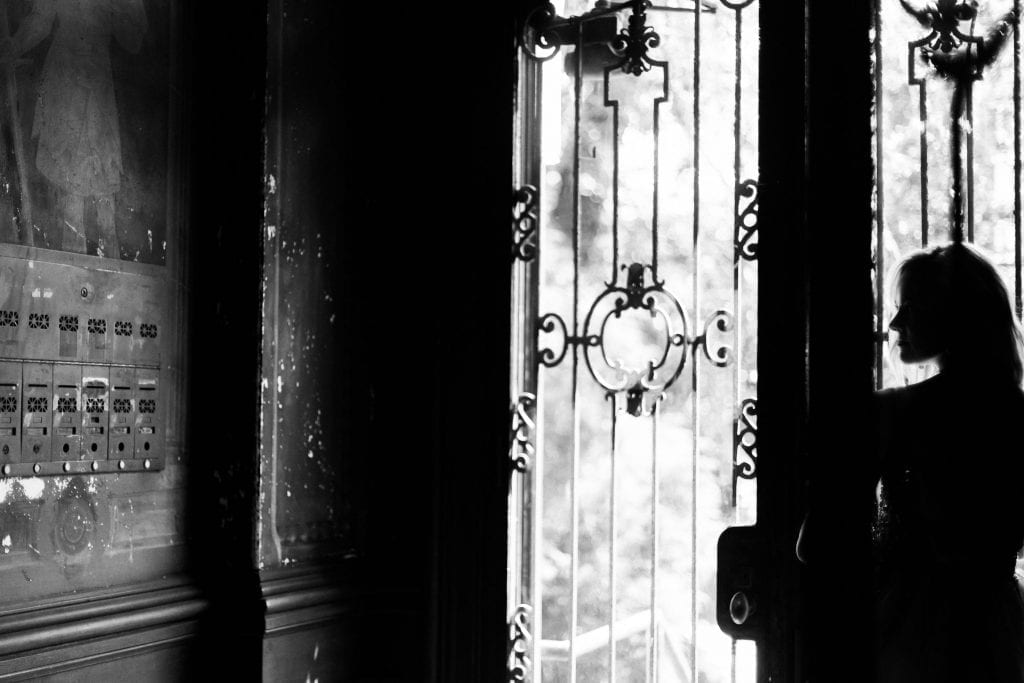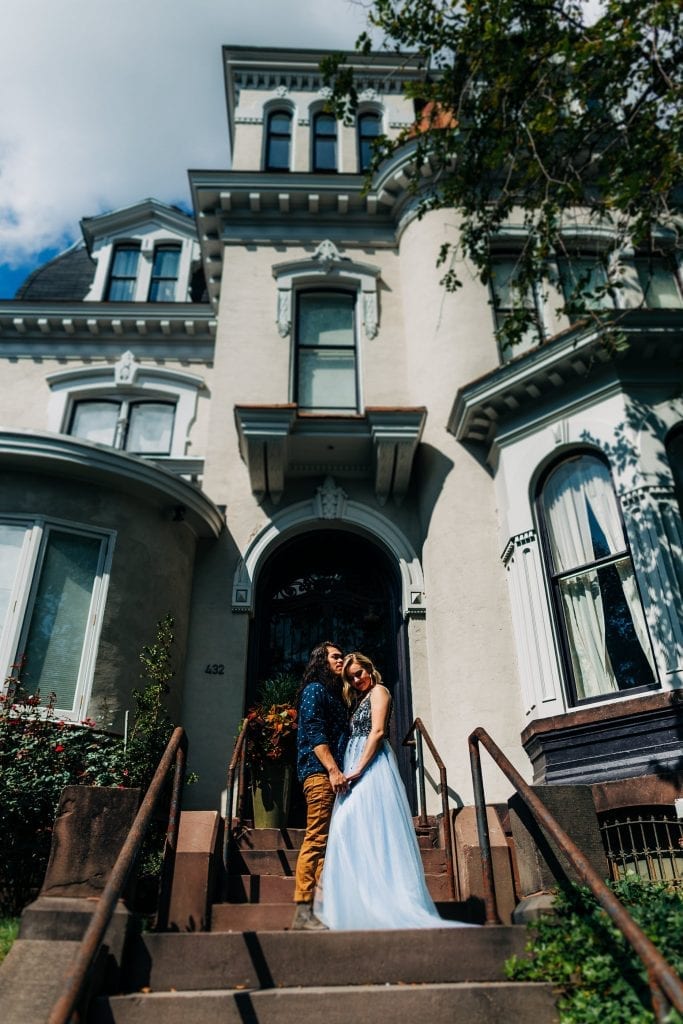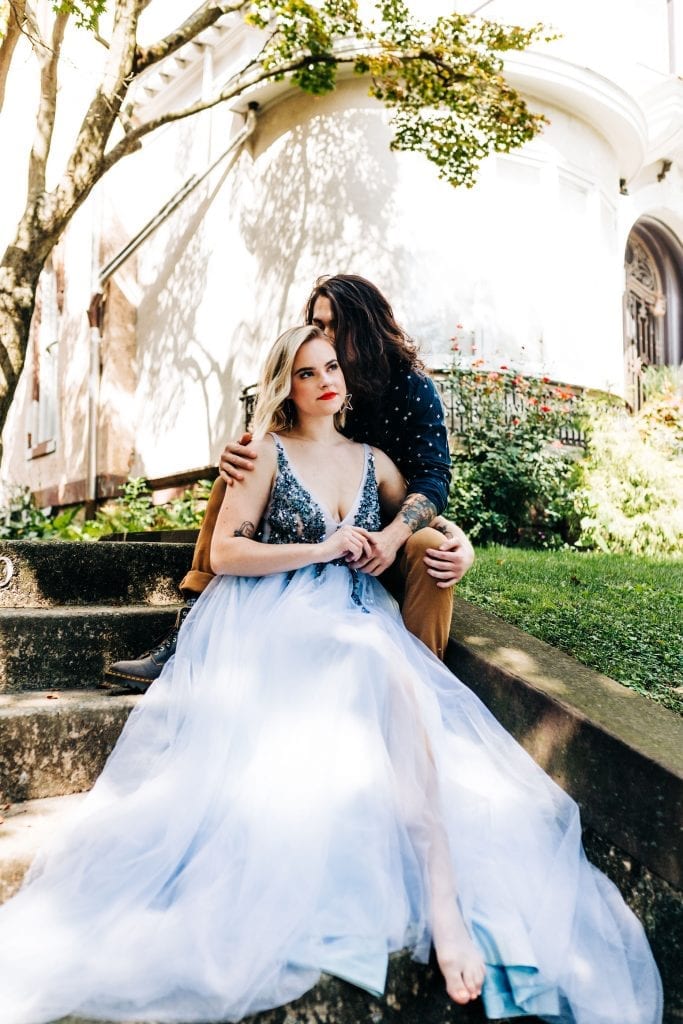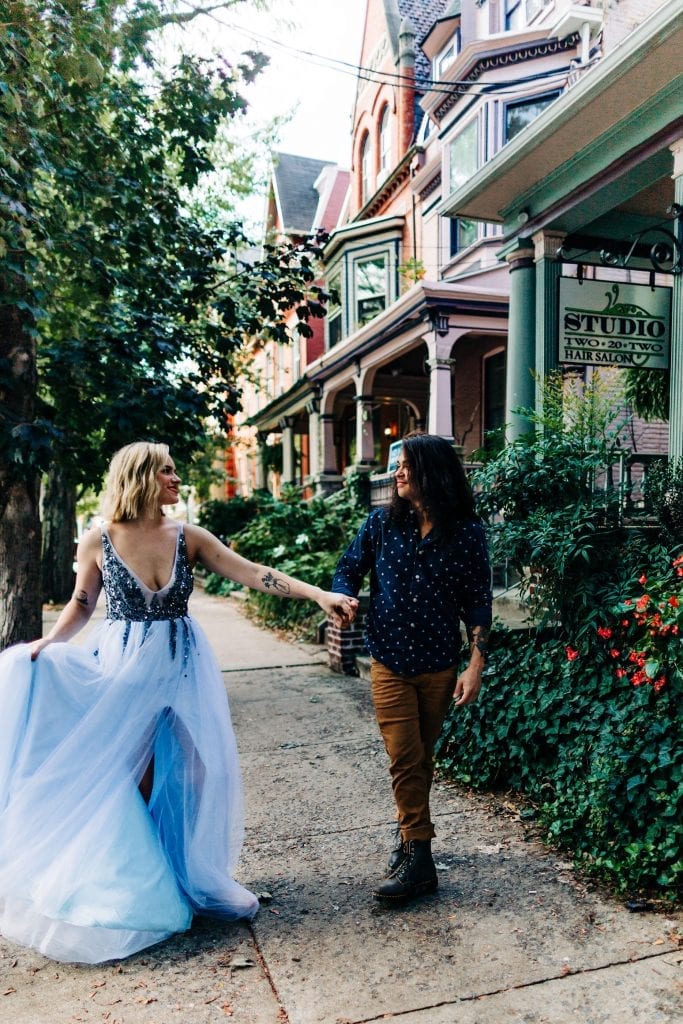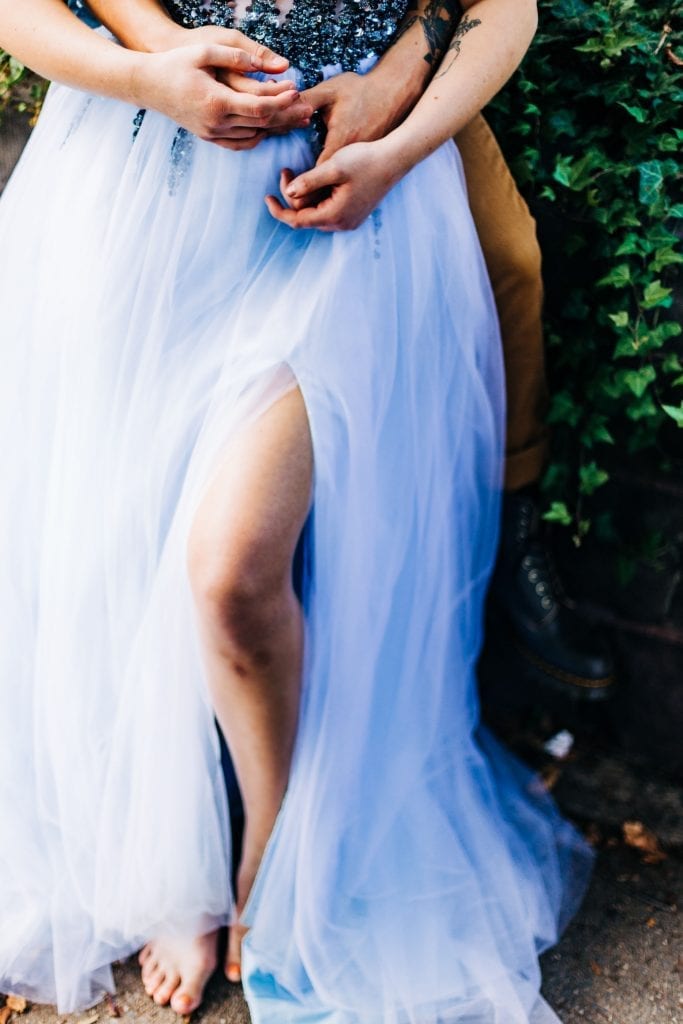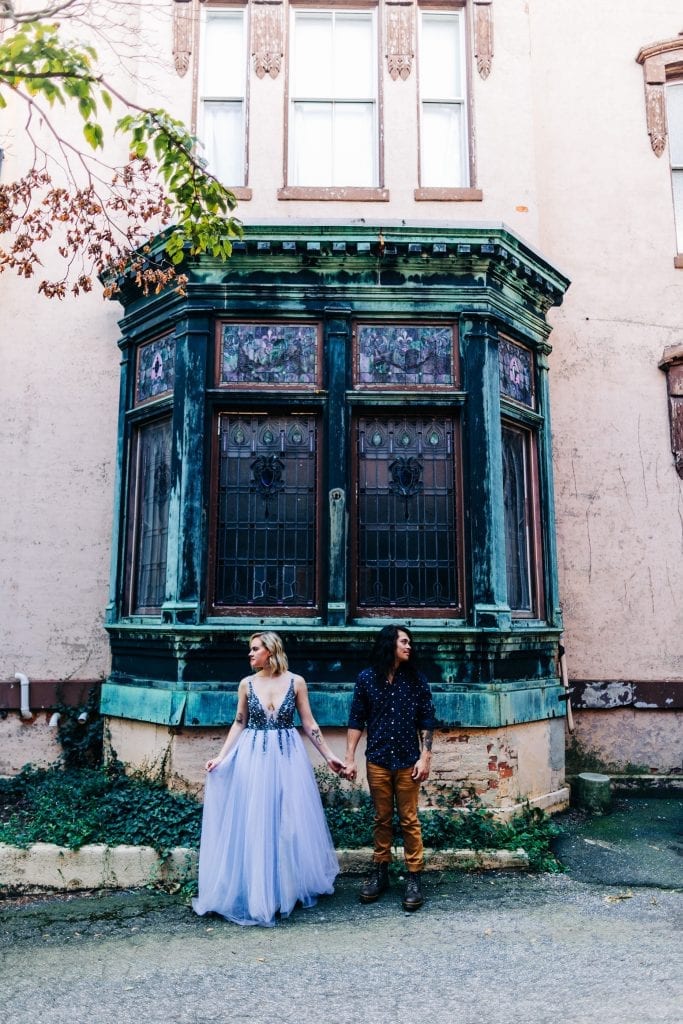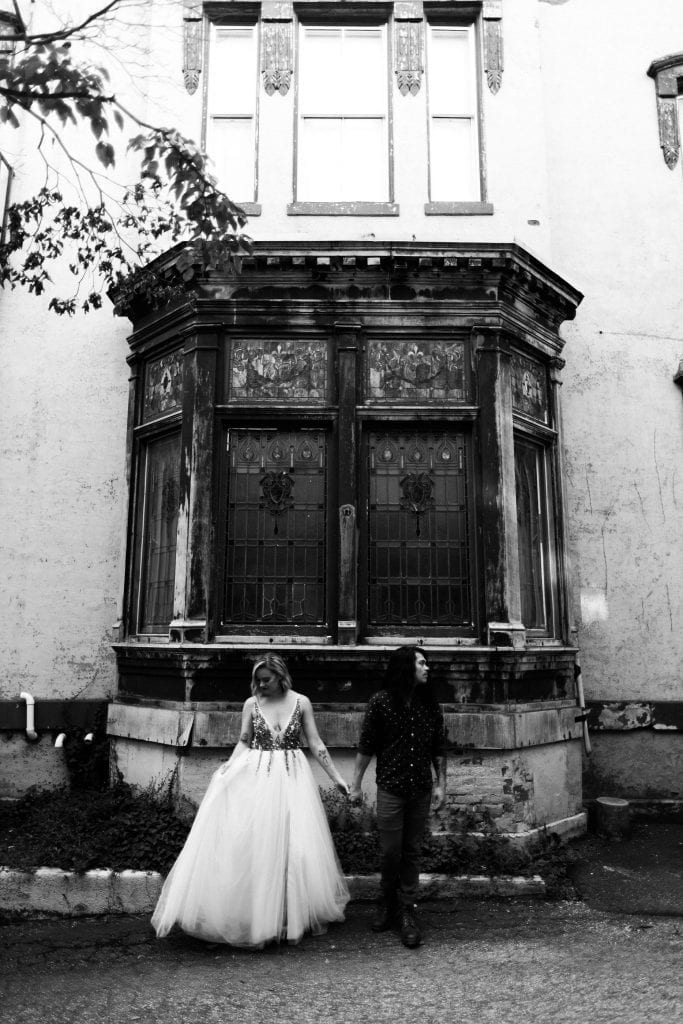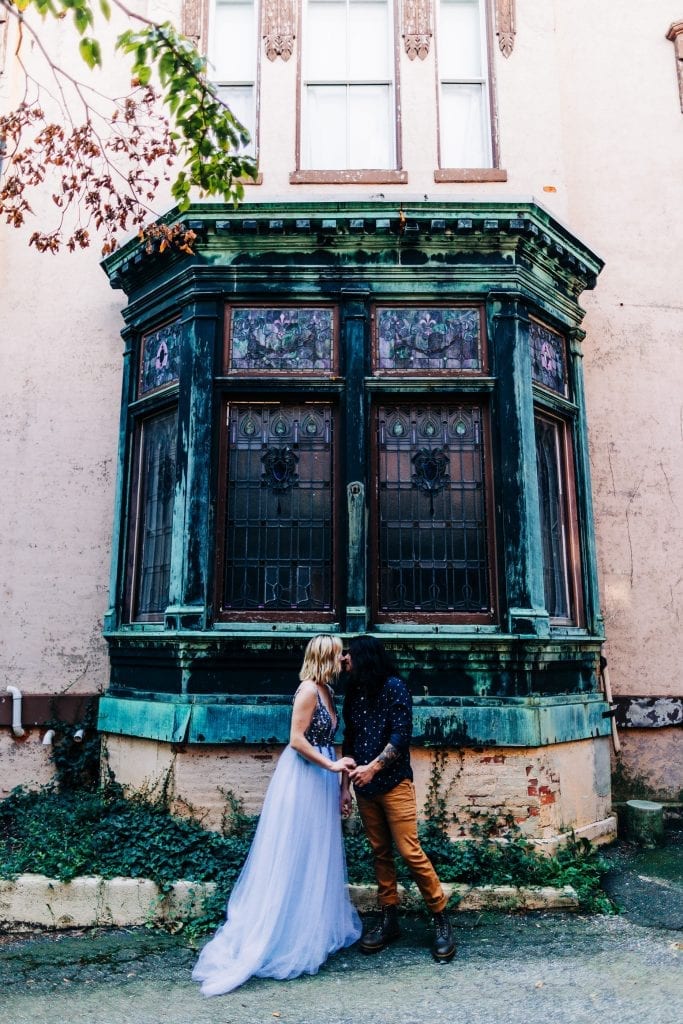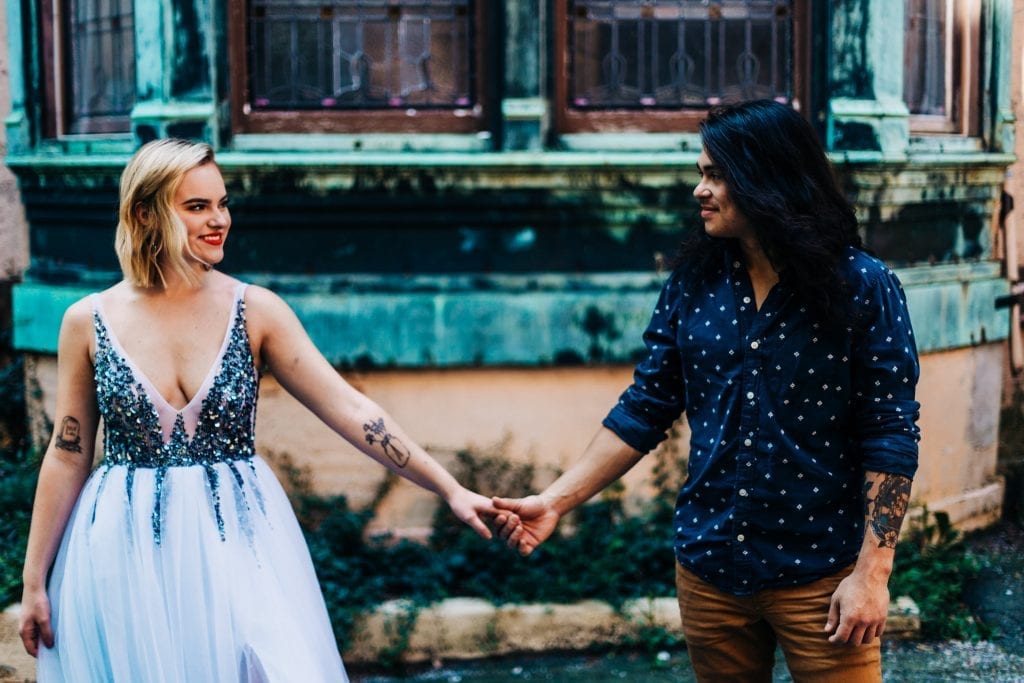 The morning of your wedding day doesn't have to be a stressful or chaotic experience – it doesn't have to be full of people running every direction, asking a million questions of you or even involve you talking someone else down from their nerves. It can be just a simple morning, spent with the person you love and are about to commit your lives together. Something beautiful, intimate and entirely yours.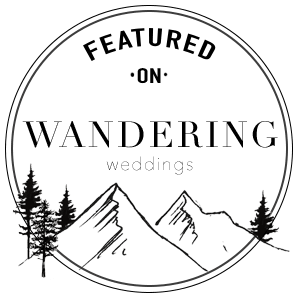 Real rad in love couple: Casey & Brian
Venue: The Fahnestock House, Lancaster PA
Planning & Styling: Vicki Moyer & Me – Cedar Lane Weddings
---
If you enjoyed this stylish AirBnB Intimate Couple Session, please make sure to read my recent Moraine Lake Adventurous Anniversary session and Adventure Elopement at Peyto Lake, both featured on Rocky Mountain Brides!!