Emerald Lake & Natural Bridge Adventure Session | Cedar Lane Weddings
Emerald Lake is seriously one of my favourite places in the whole world. I mean it – when I get married I will be eloping there! My family helped settle the area (a small mining town nearby called Field) over 180 years ago. I was THRILLED when Brenda & Jim agreed to meet with me here for their Emerald Lake Adventure Session – right before everything froze! I strongly believe fall is the most beautiful time to be in the mountains.
It was a whirlwind of a trip as I was in Victoria BC and actually changed my flight home to be back in time as I had to fly from Victoria to Calgary and then drive from Calgary back into BC to Emerald Lake! But so so worth it. Have you ever been to either Emerald Lake or the Natural Bridge before? I highly recommend it!
And take note to my future life-partner! When we elope, this is where it will be <3
Here are a few of my favourites from my time with these two amazing people who are eloping at Lake Tahoe later this summer! I hope you love them as much as I do!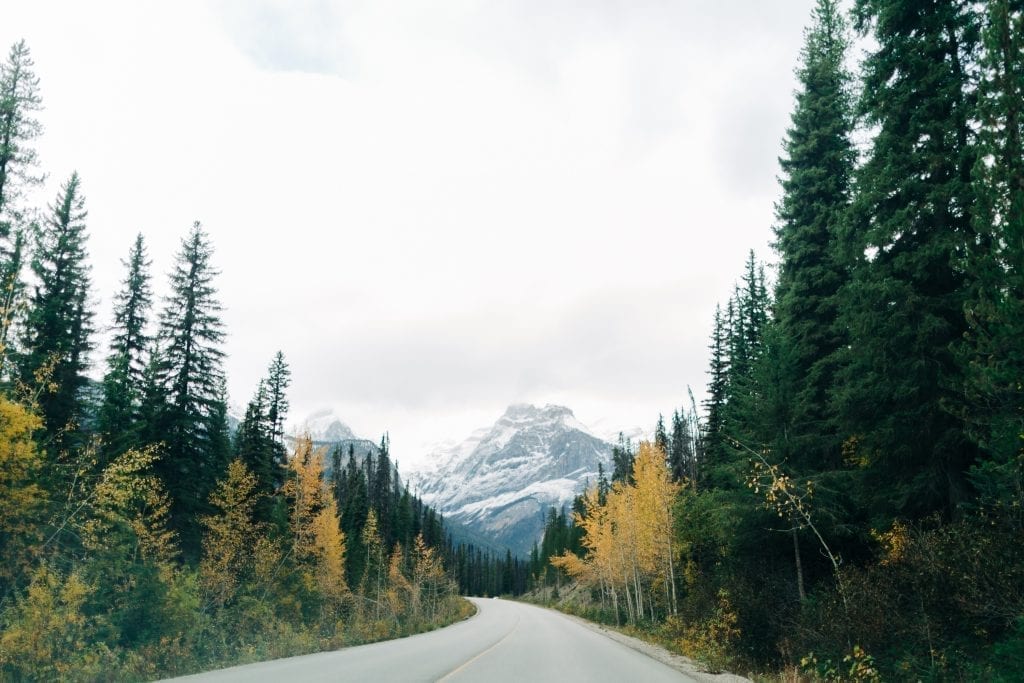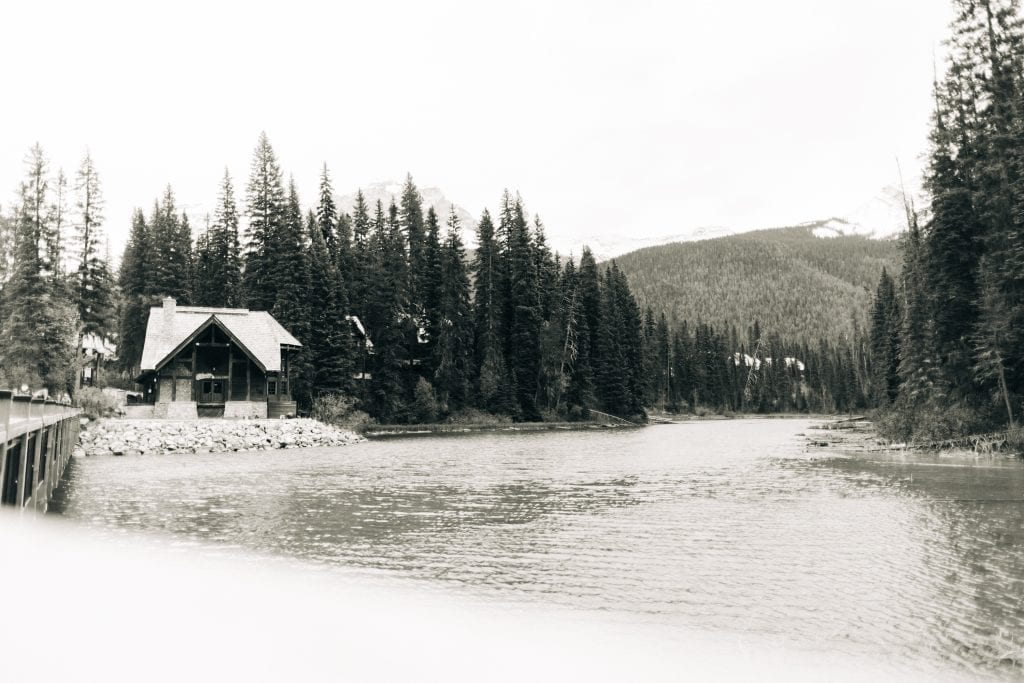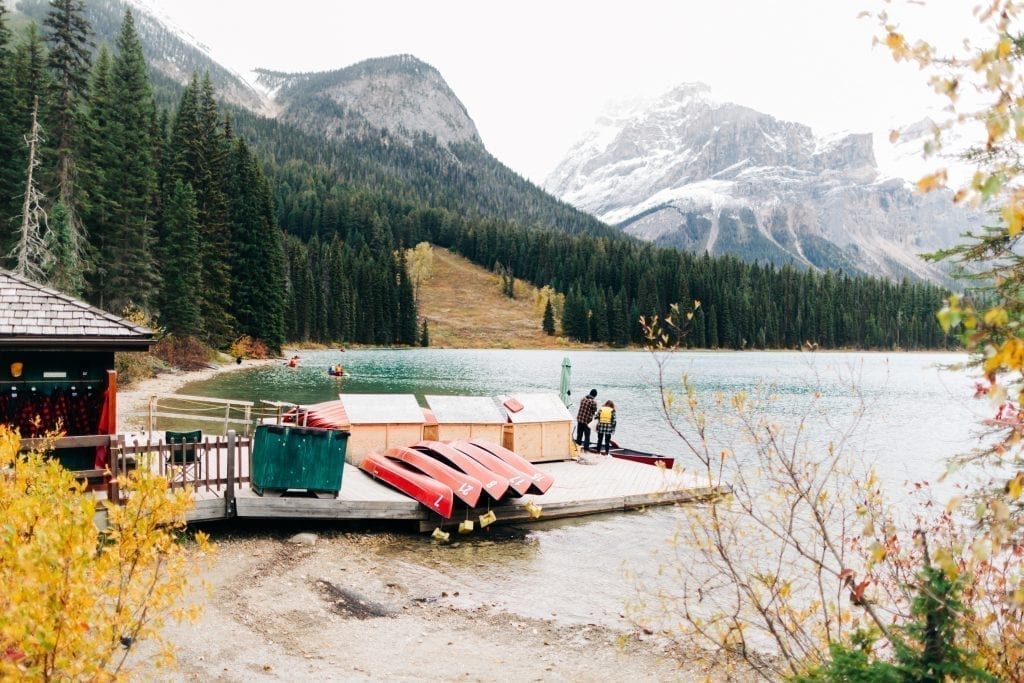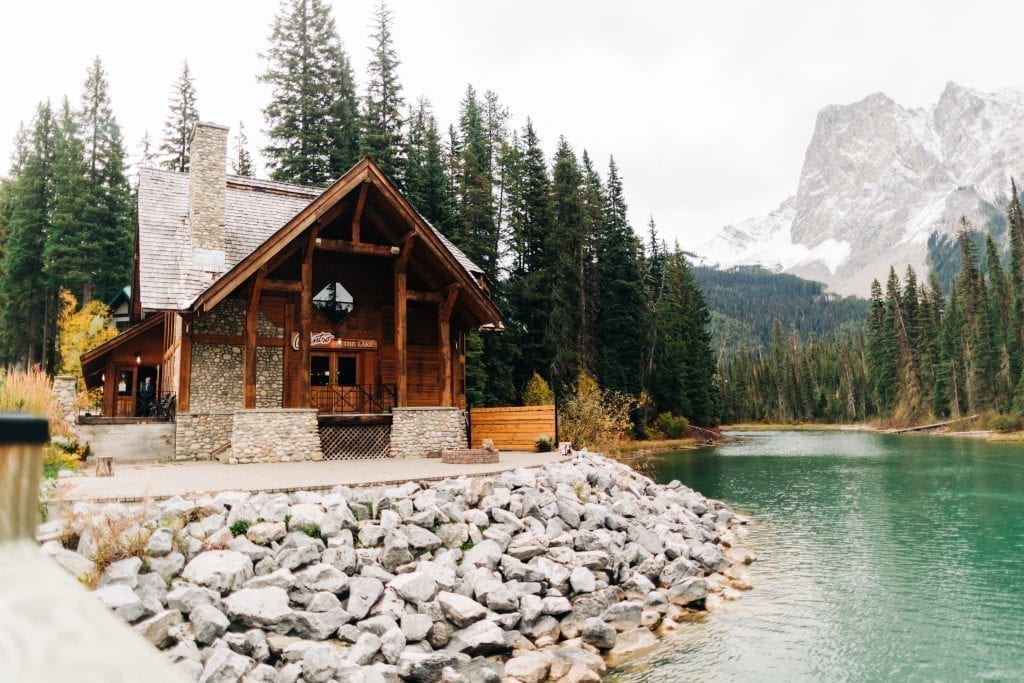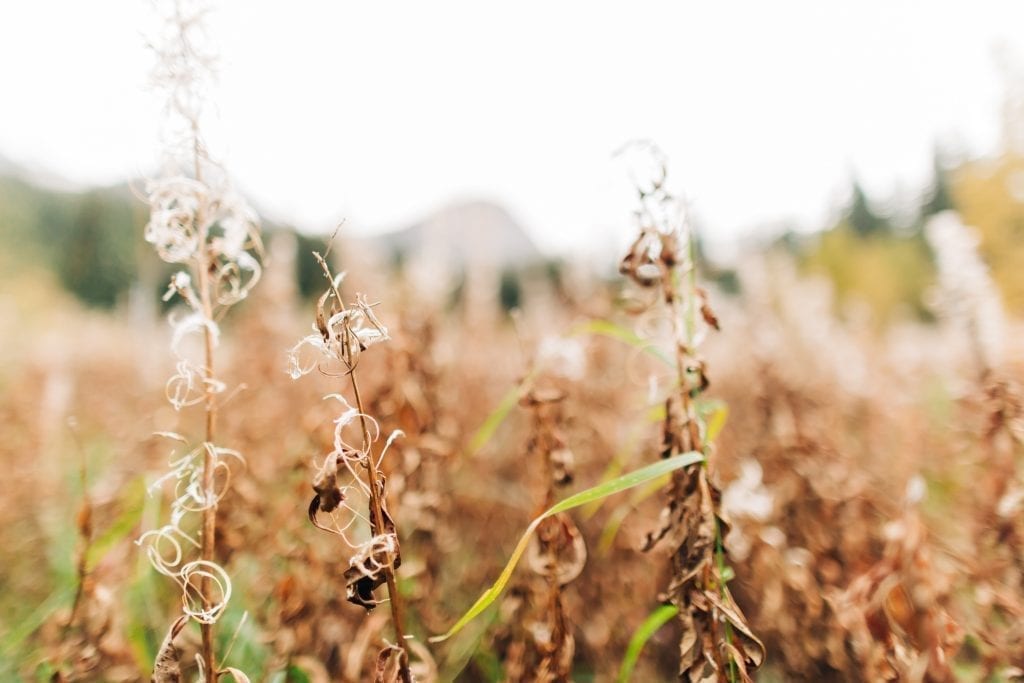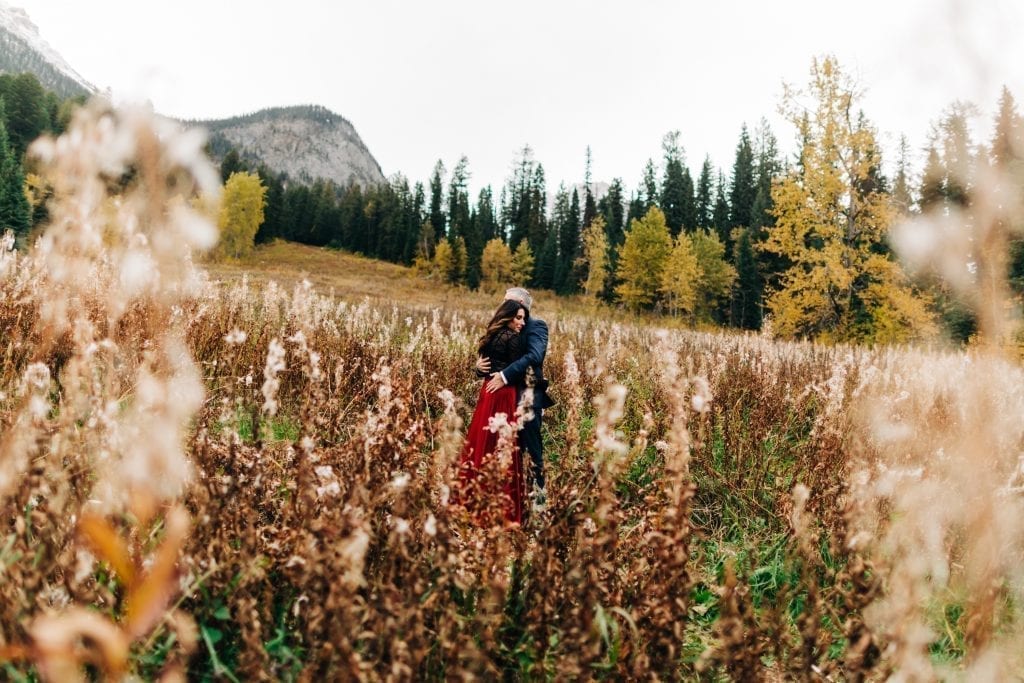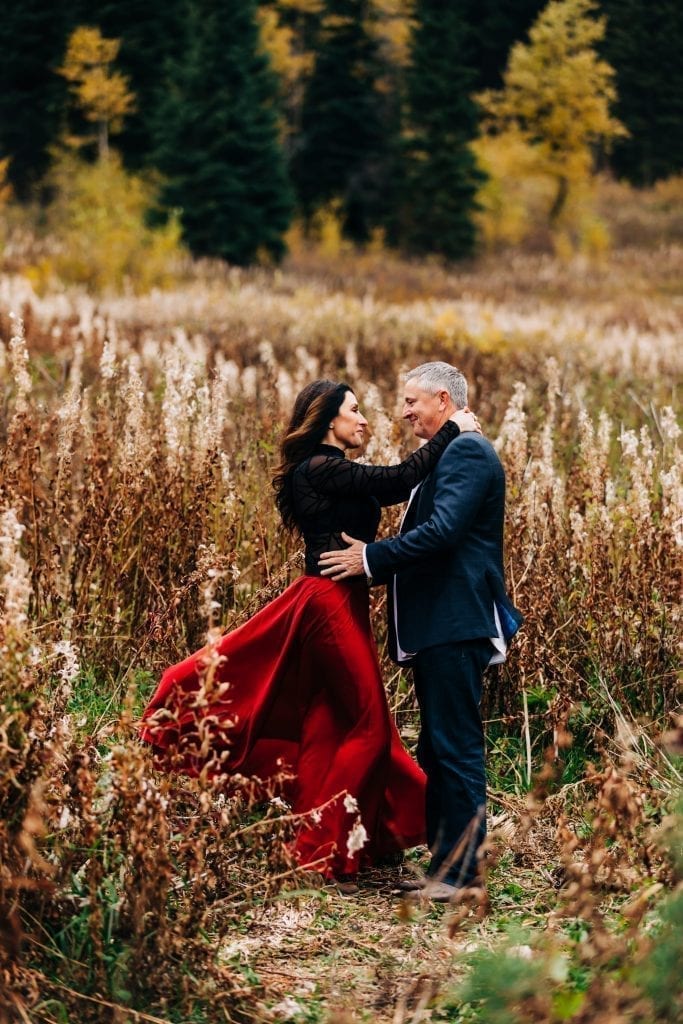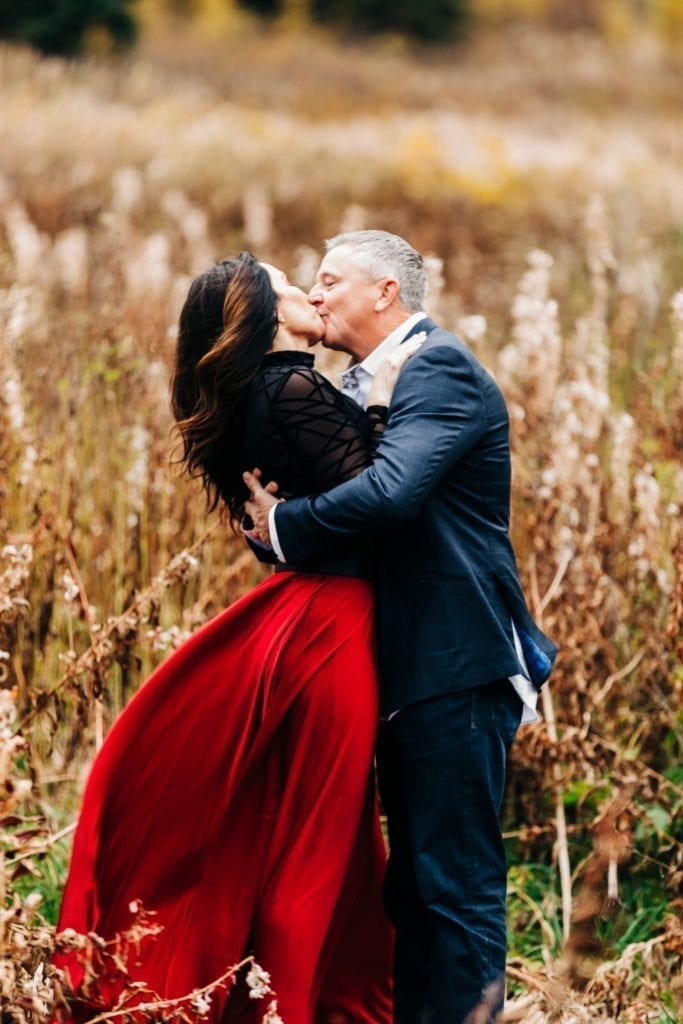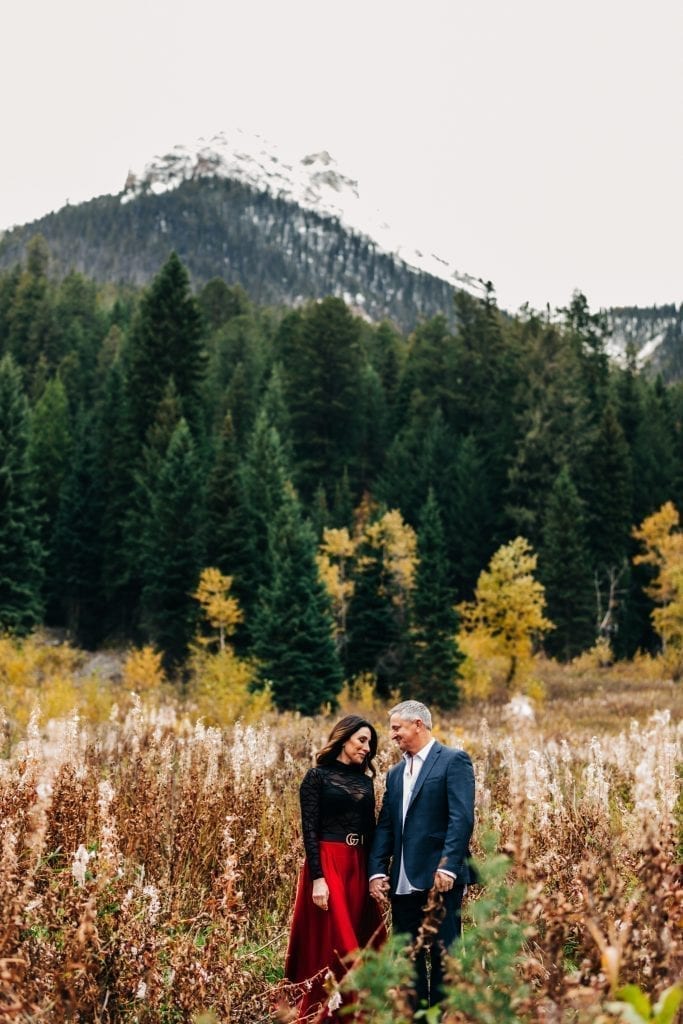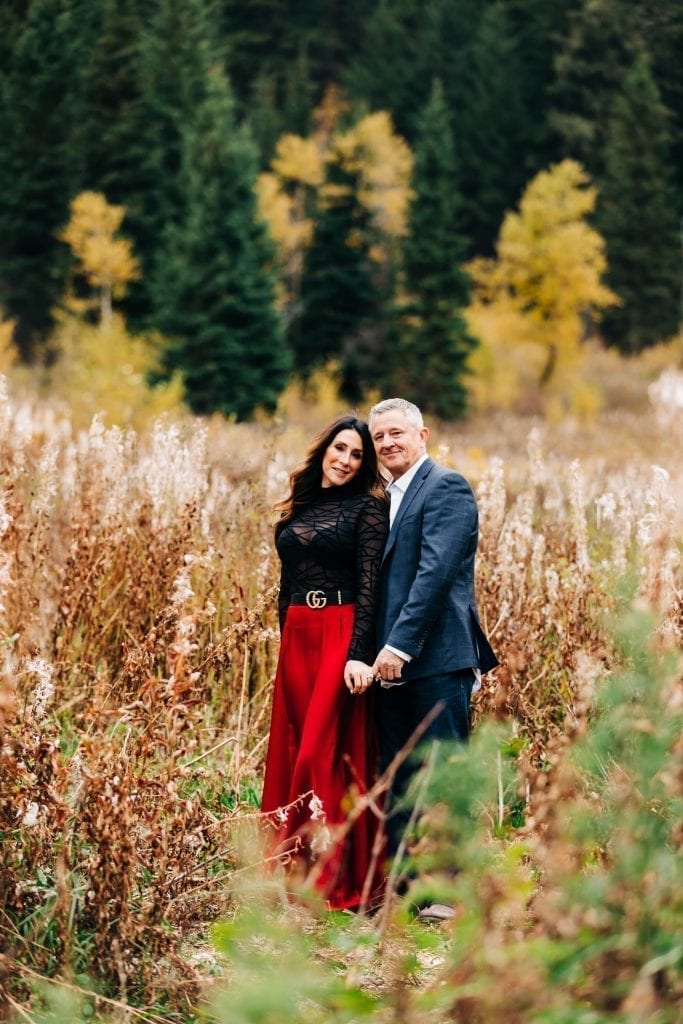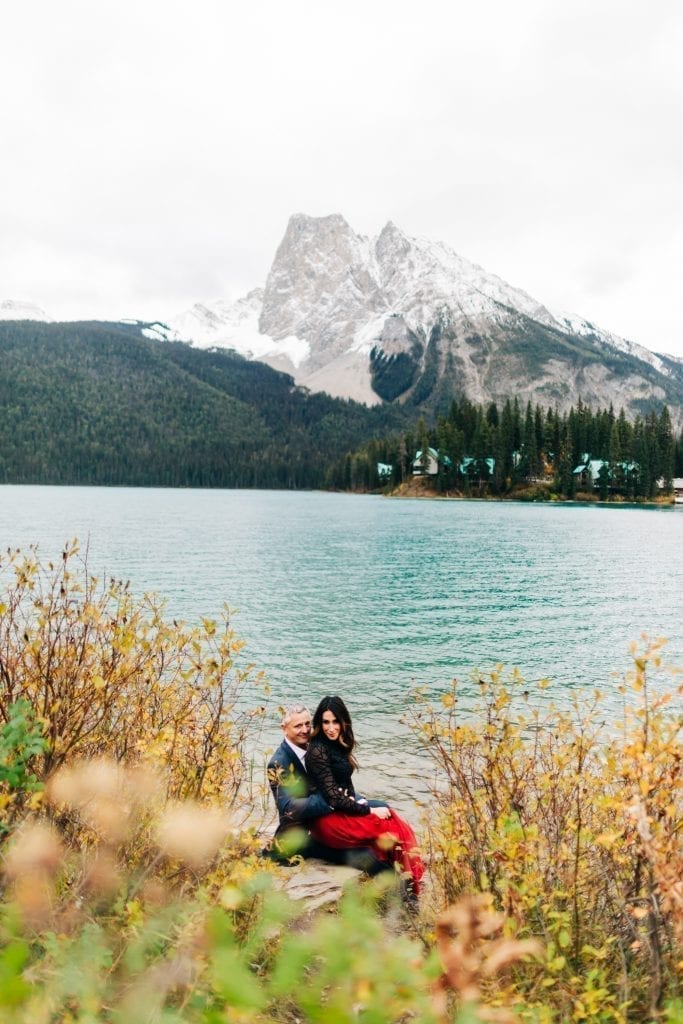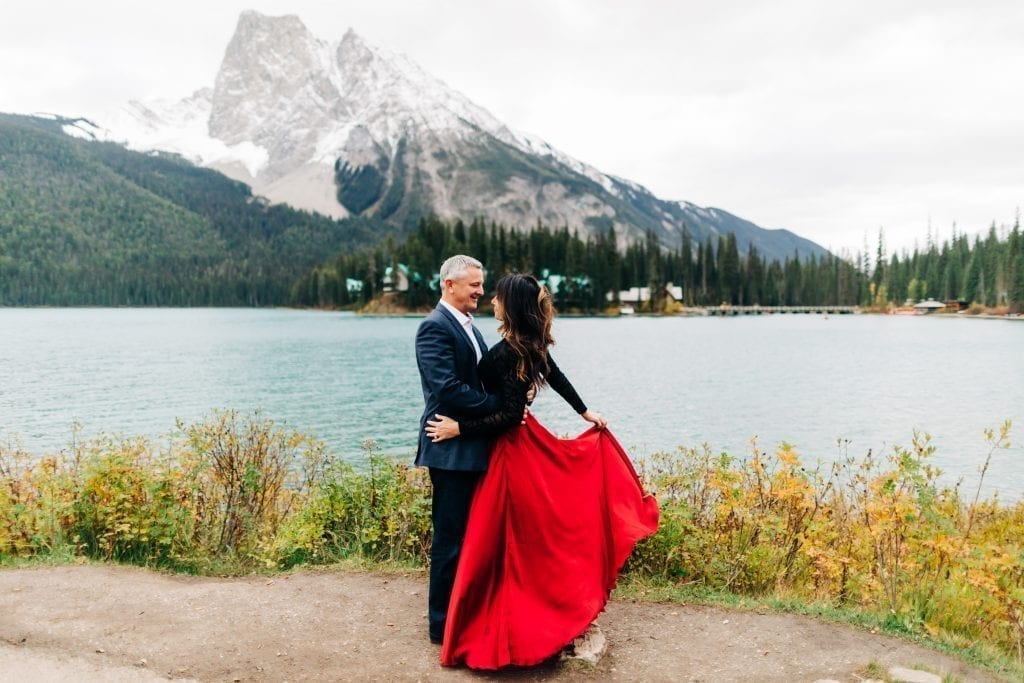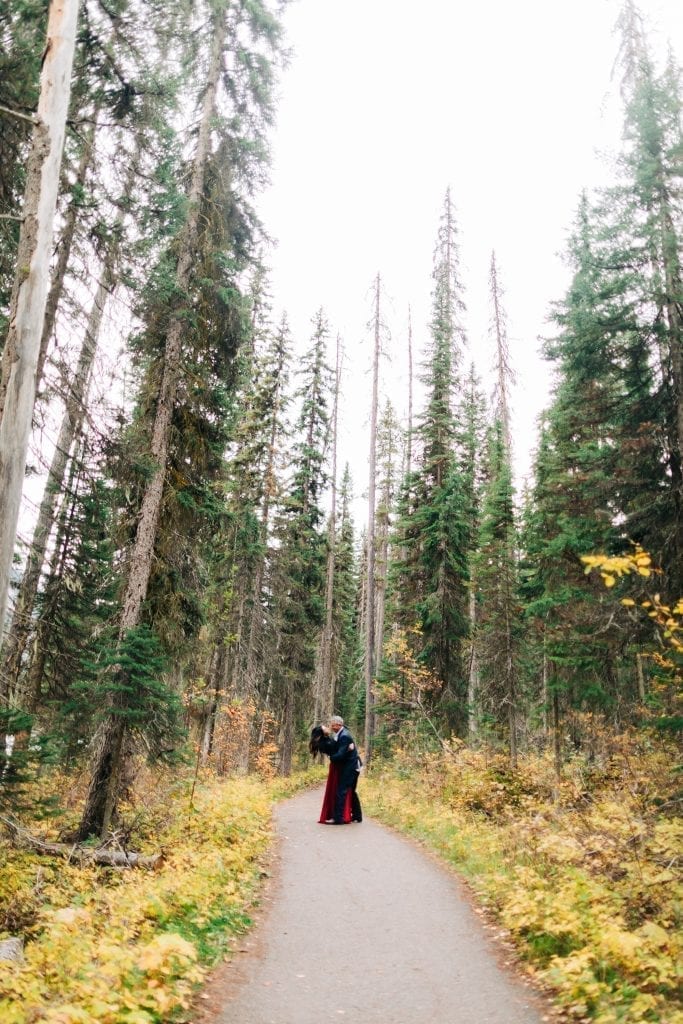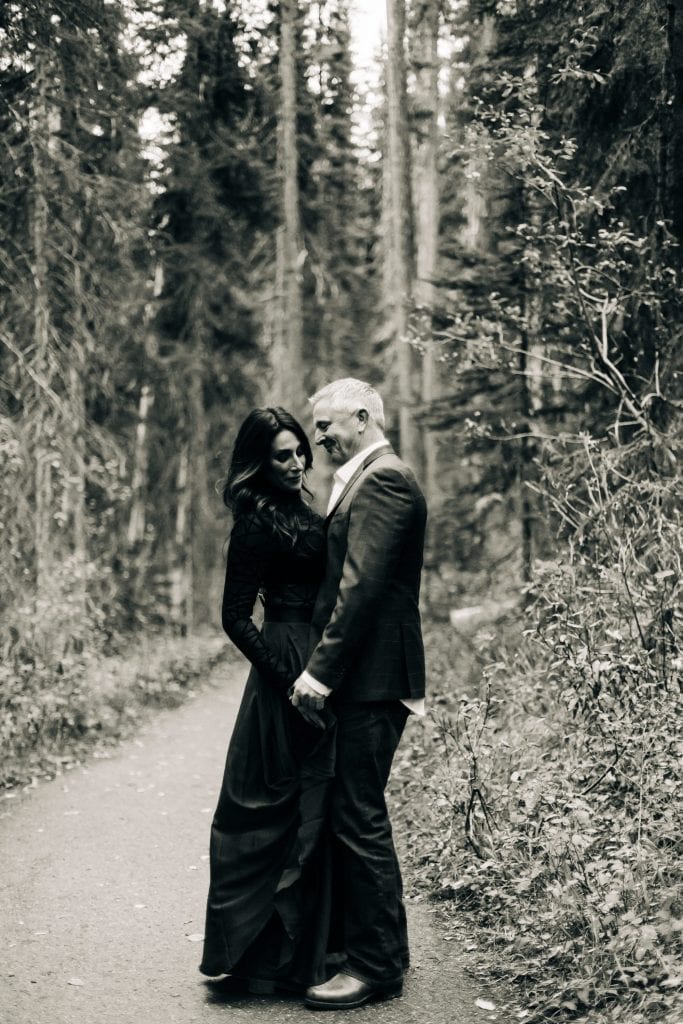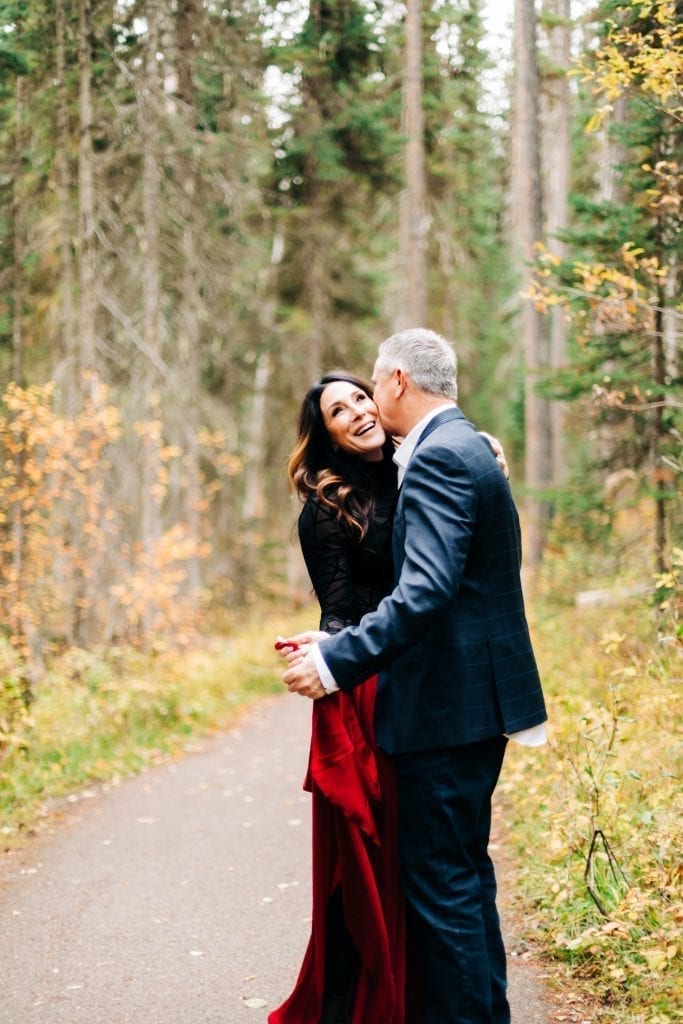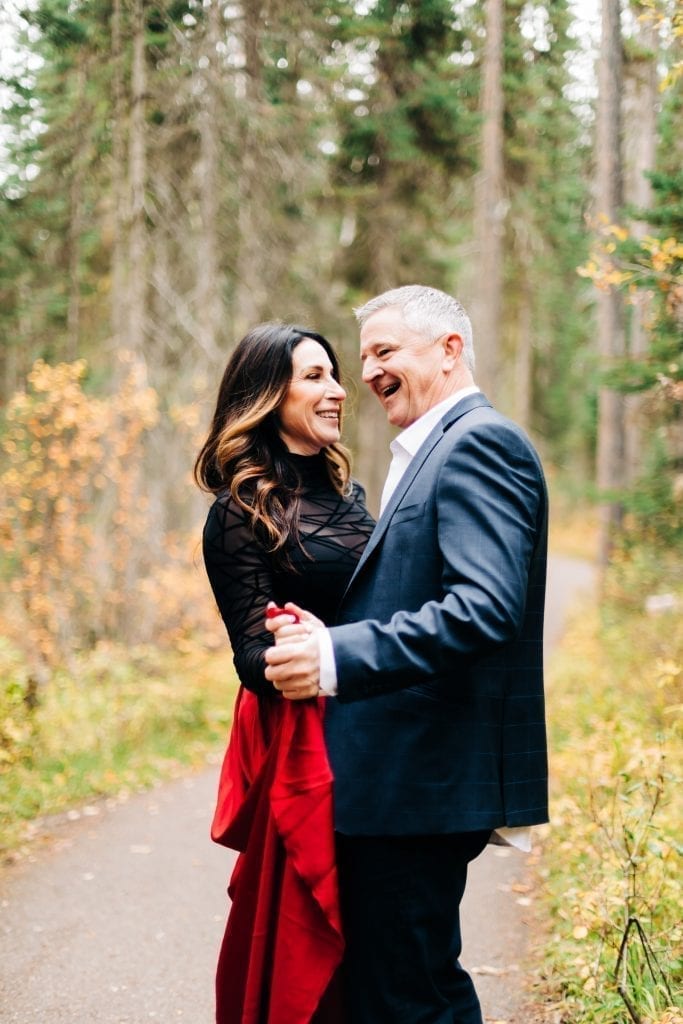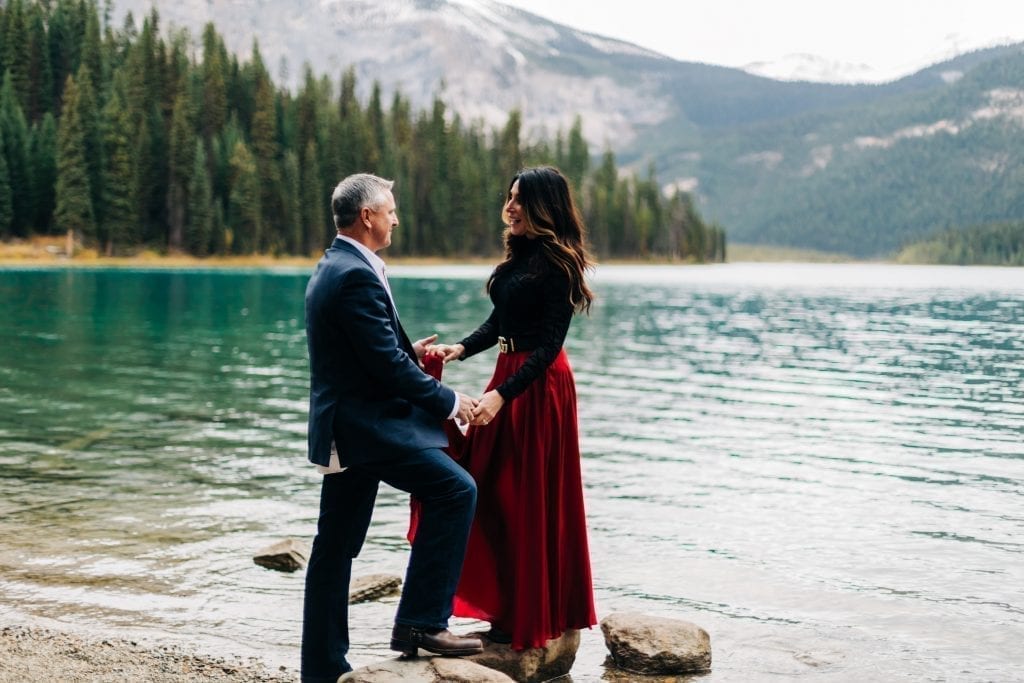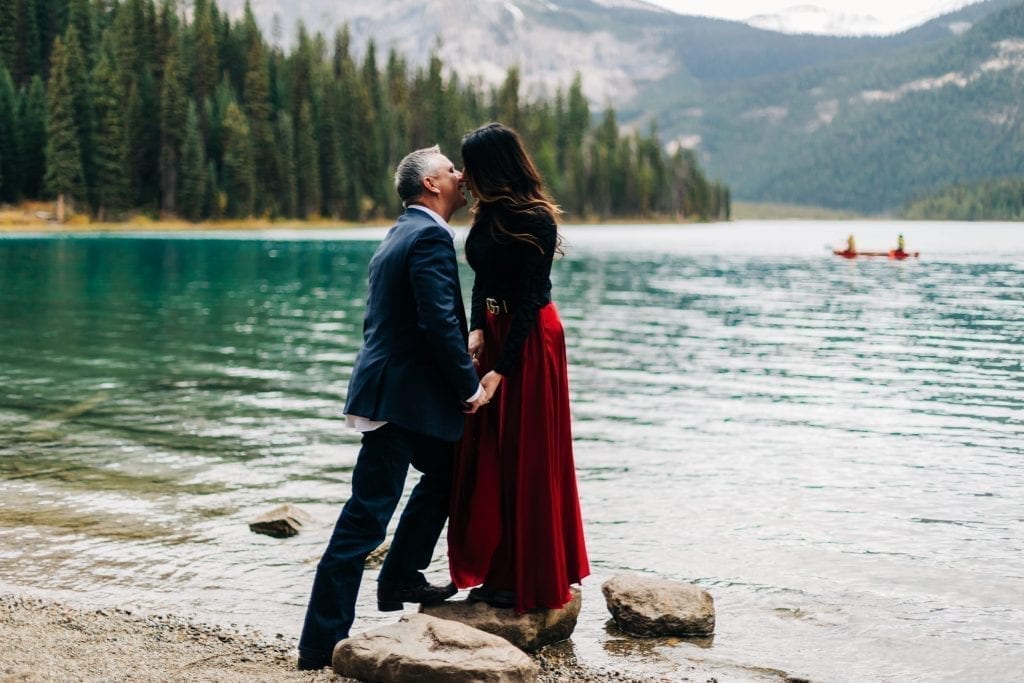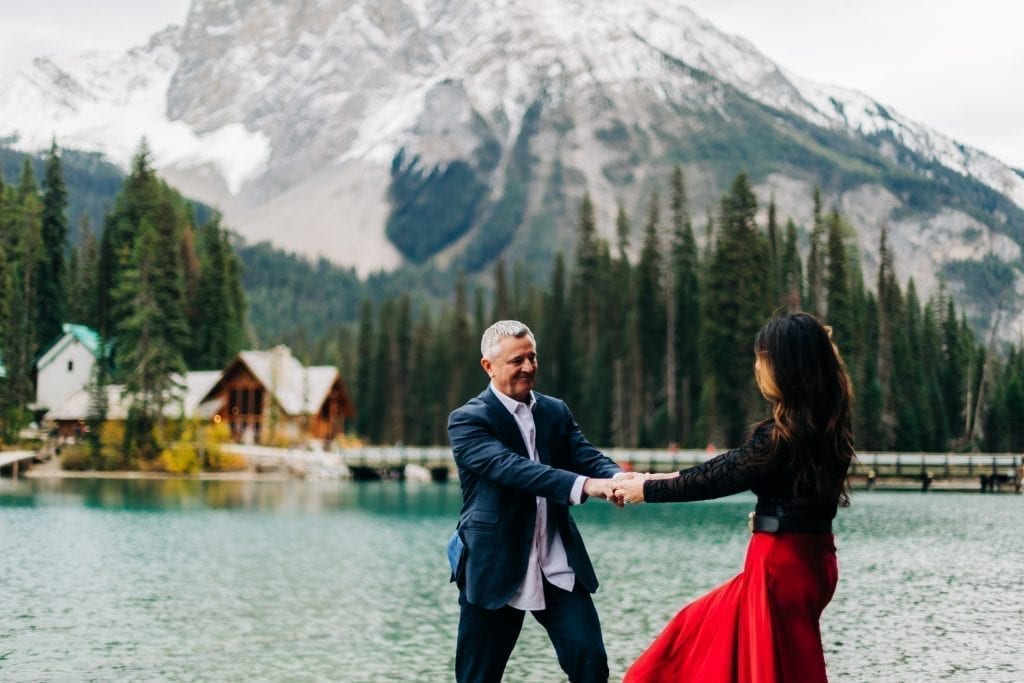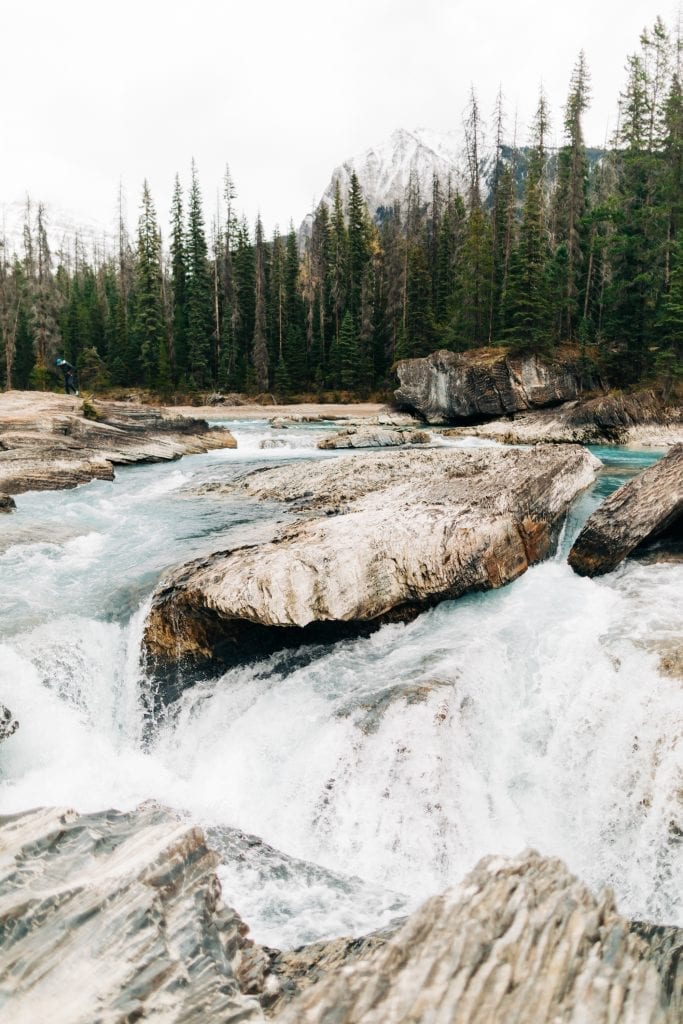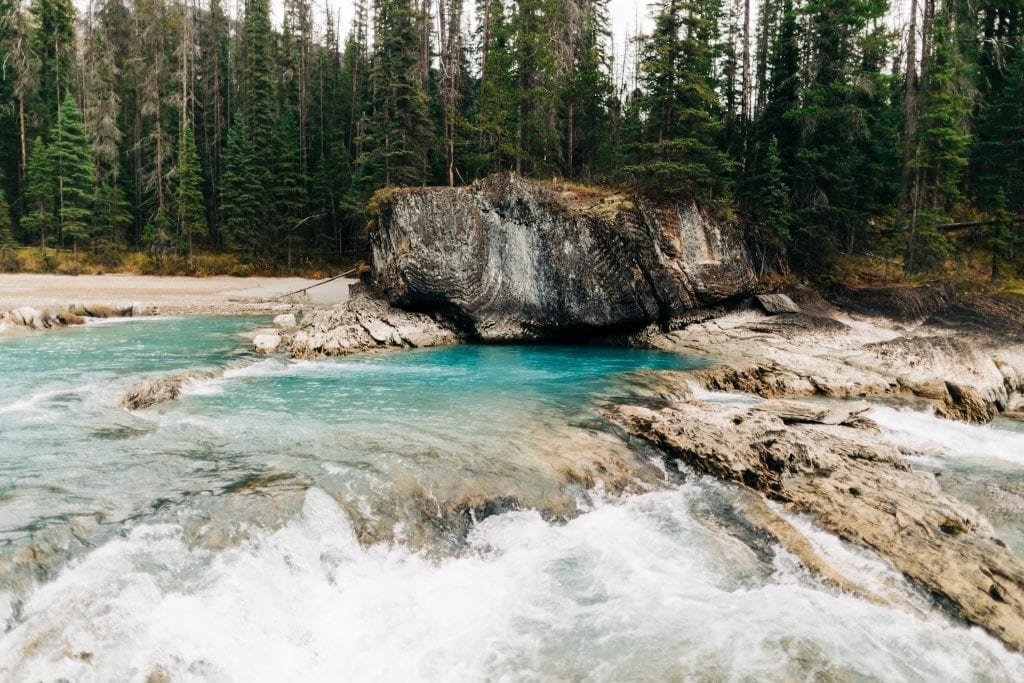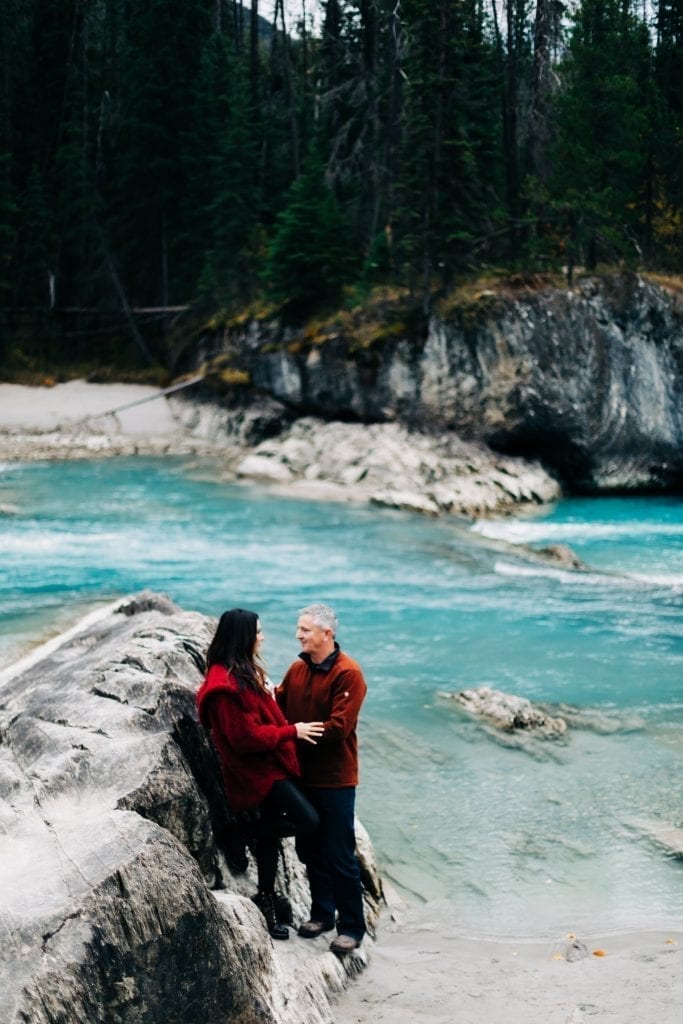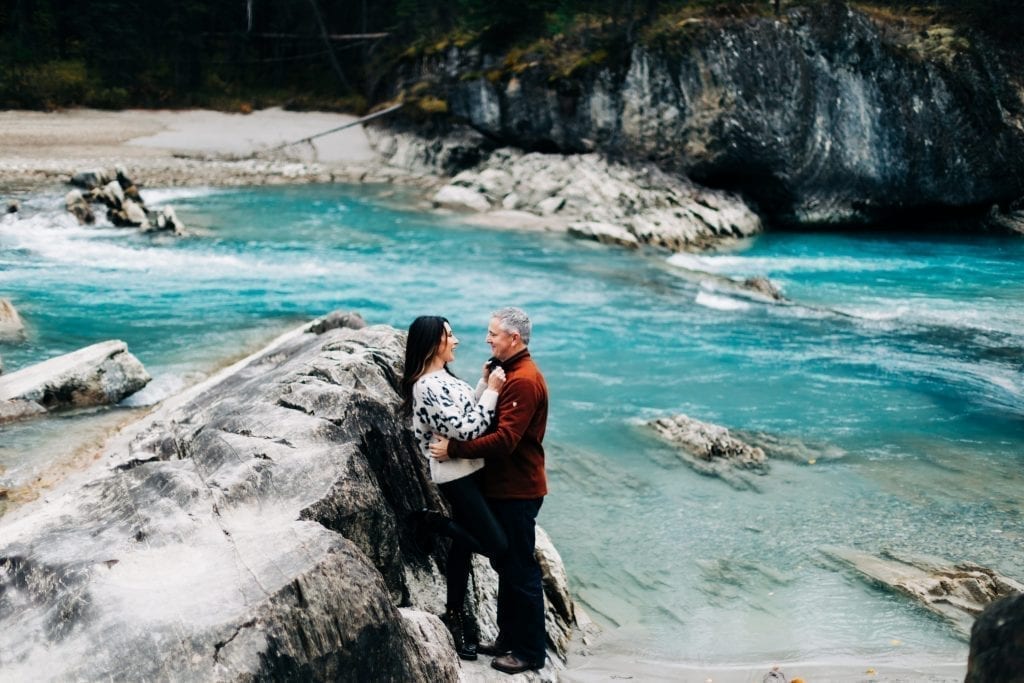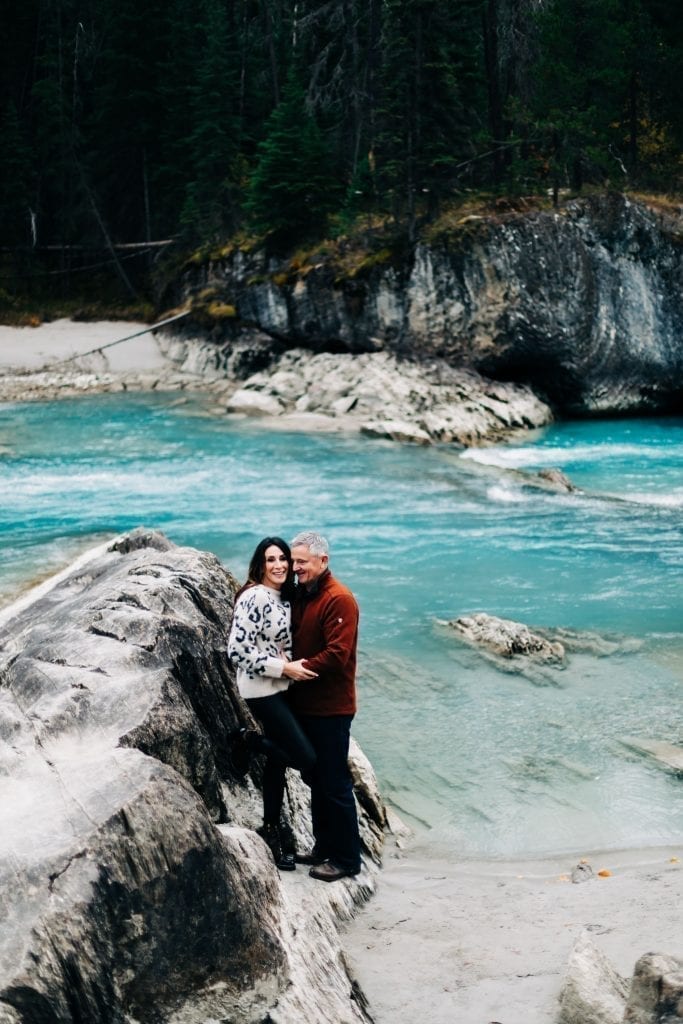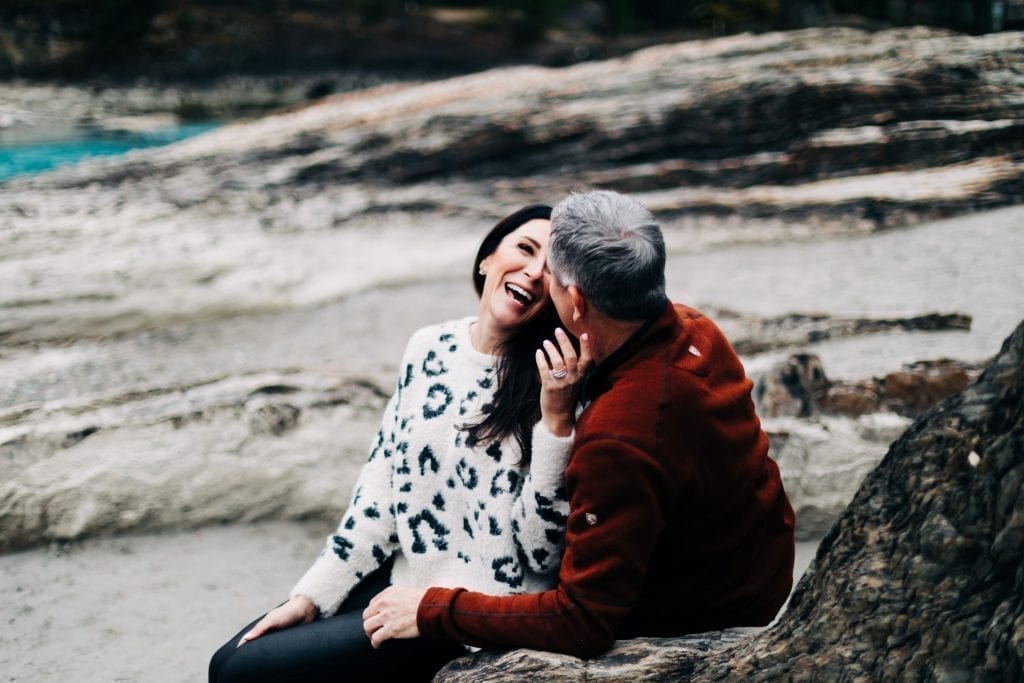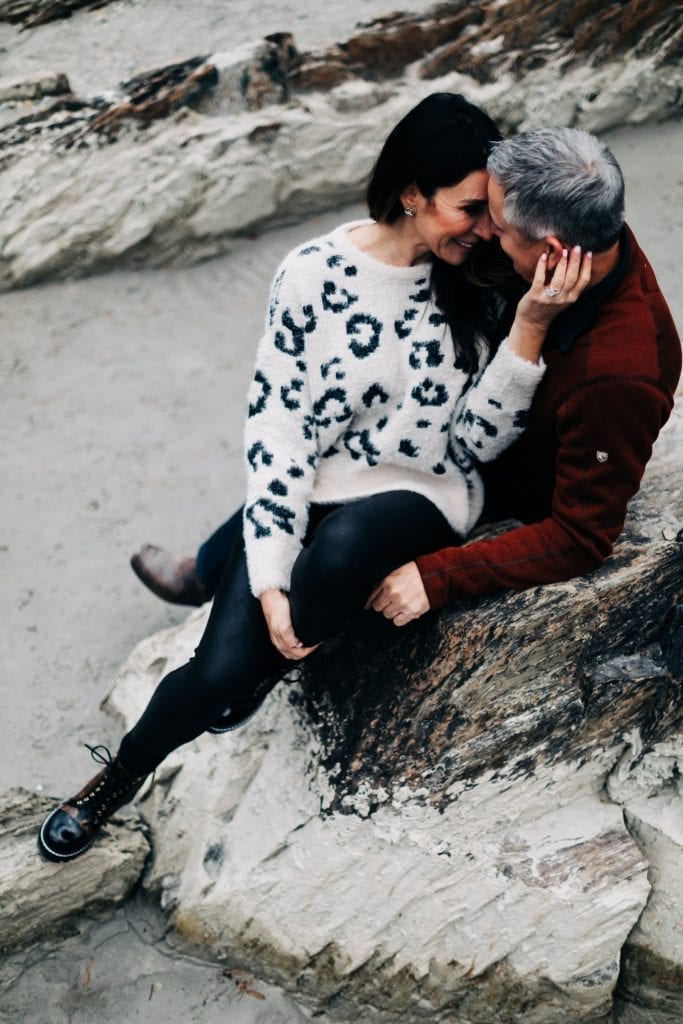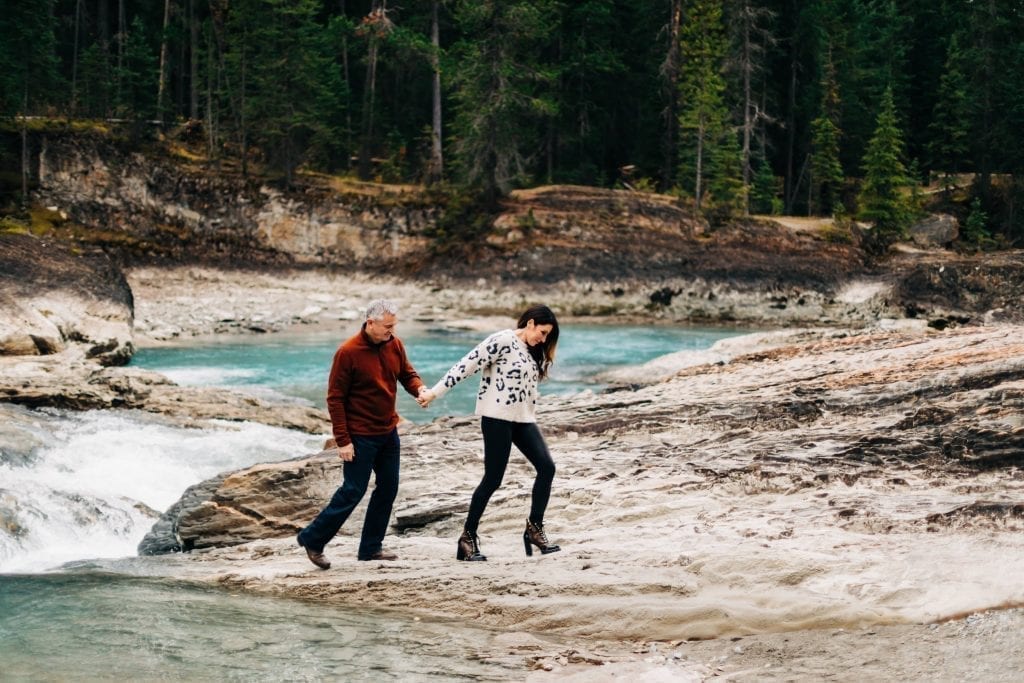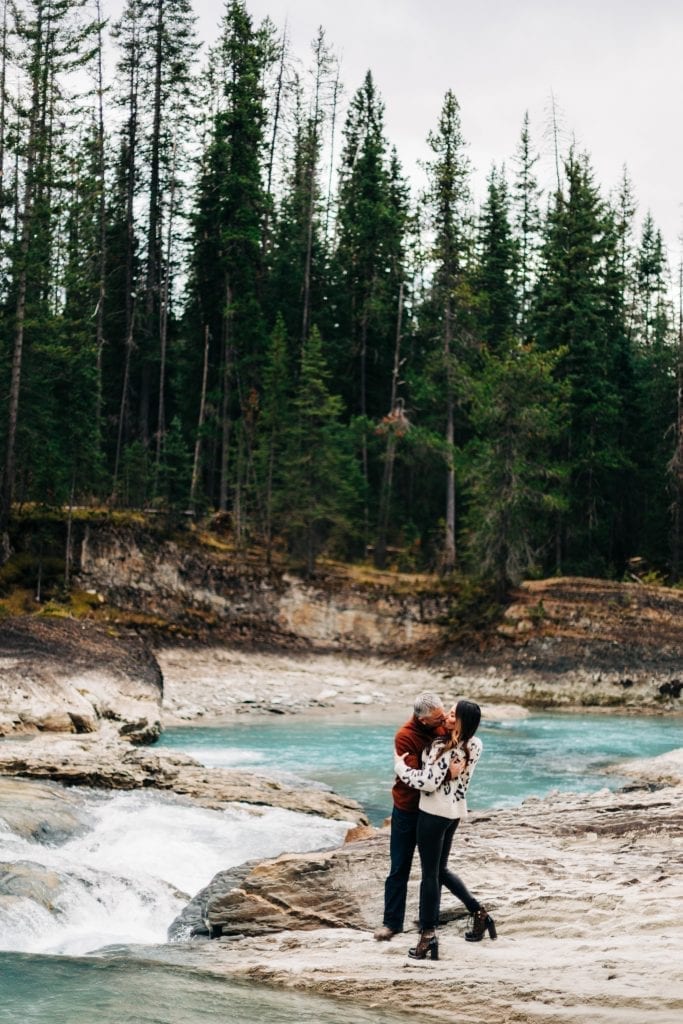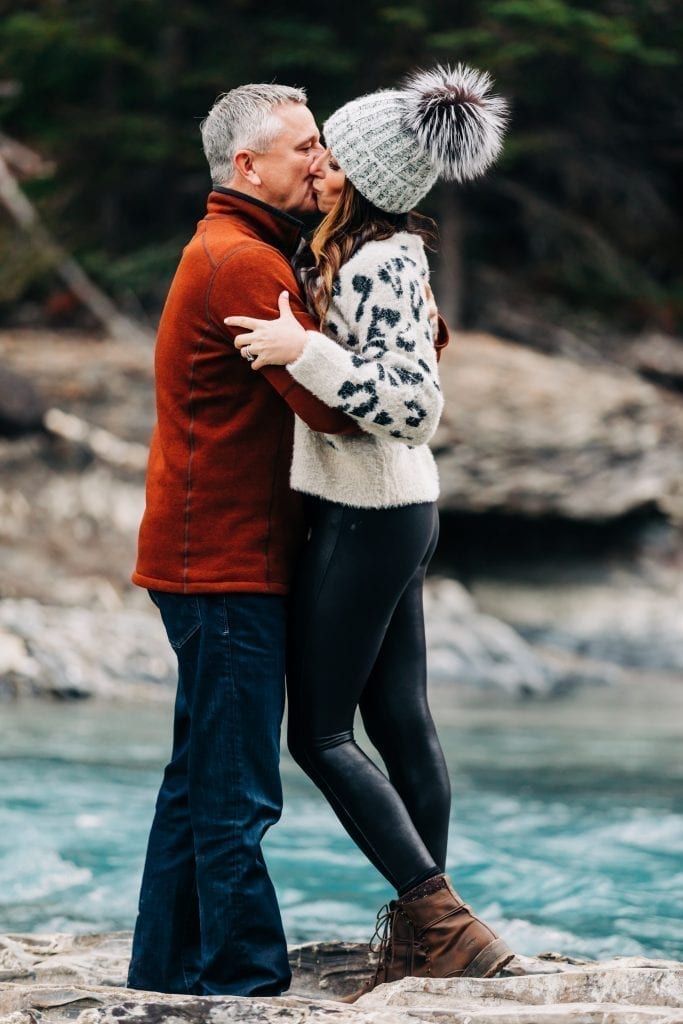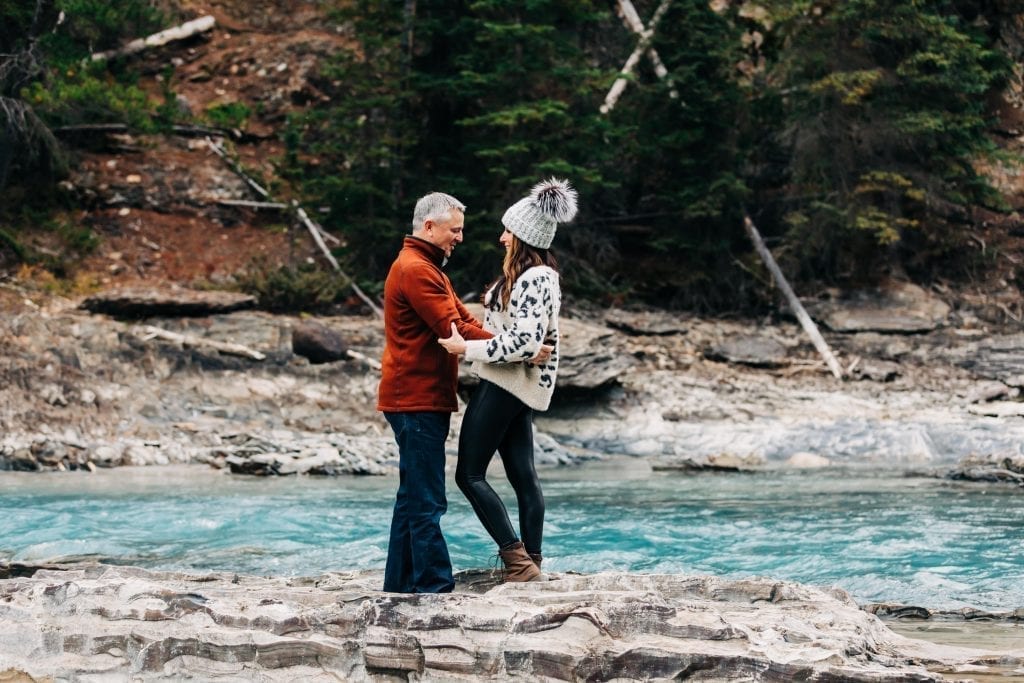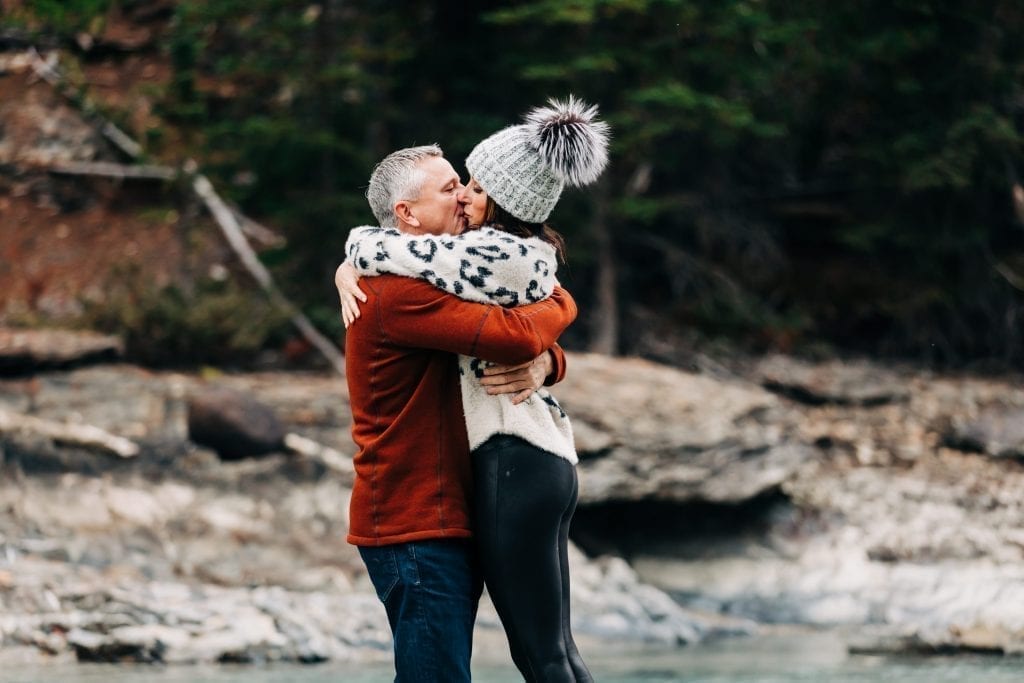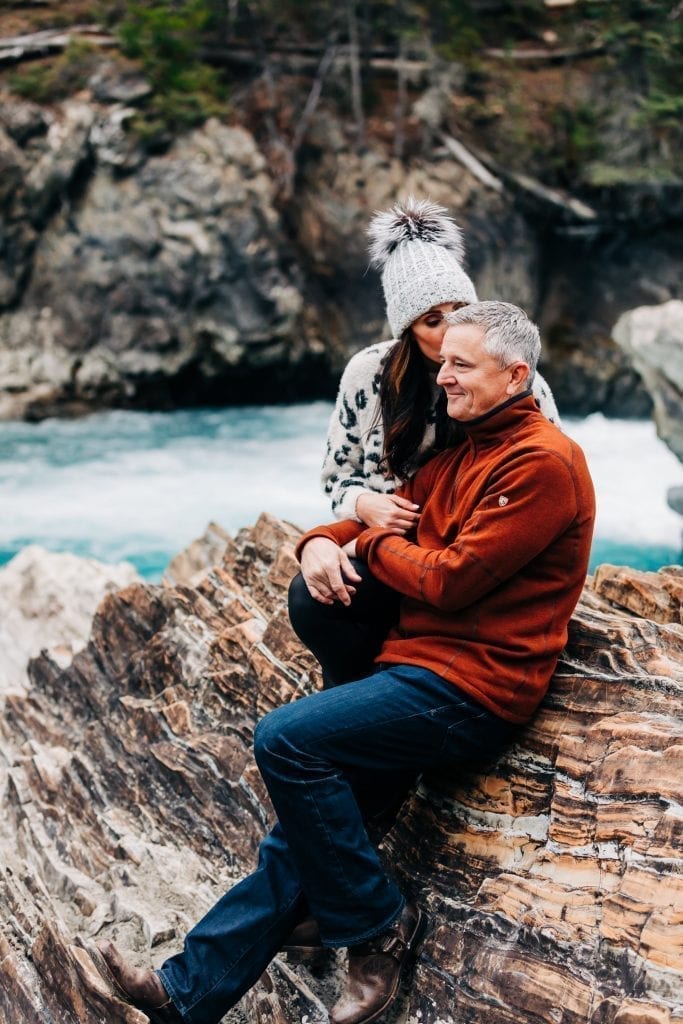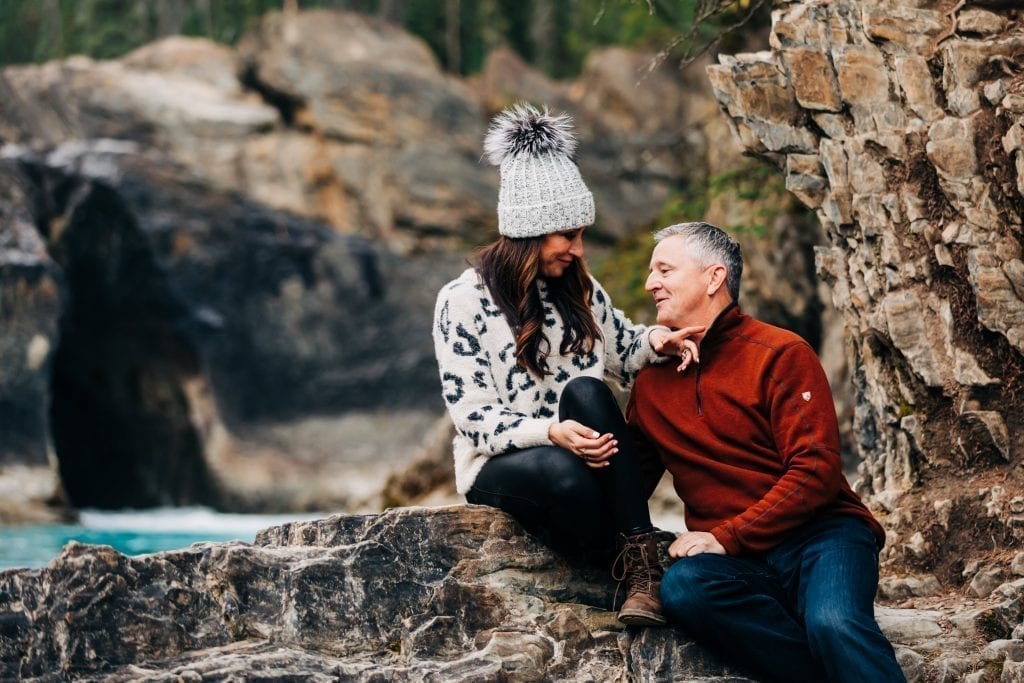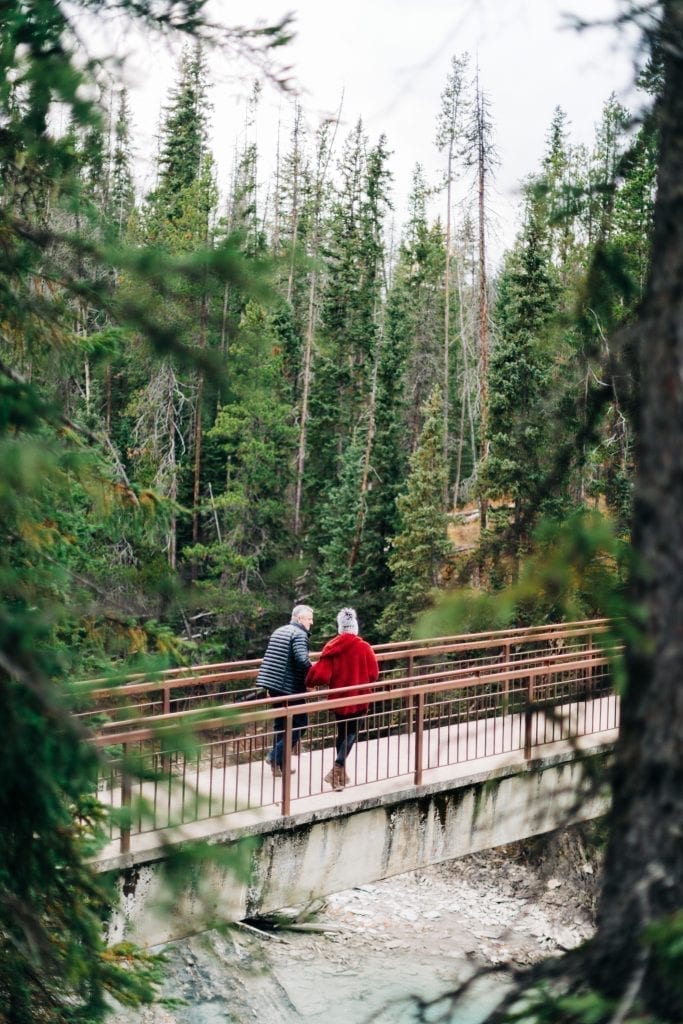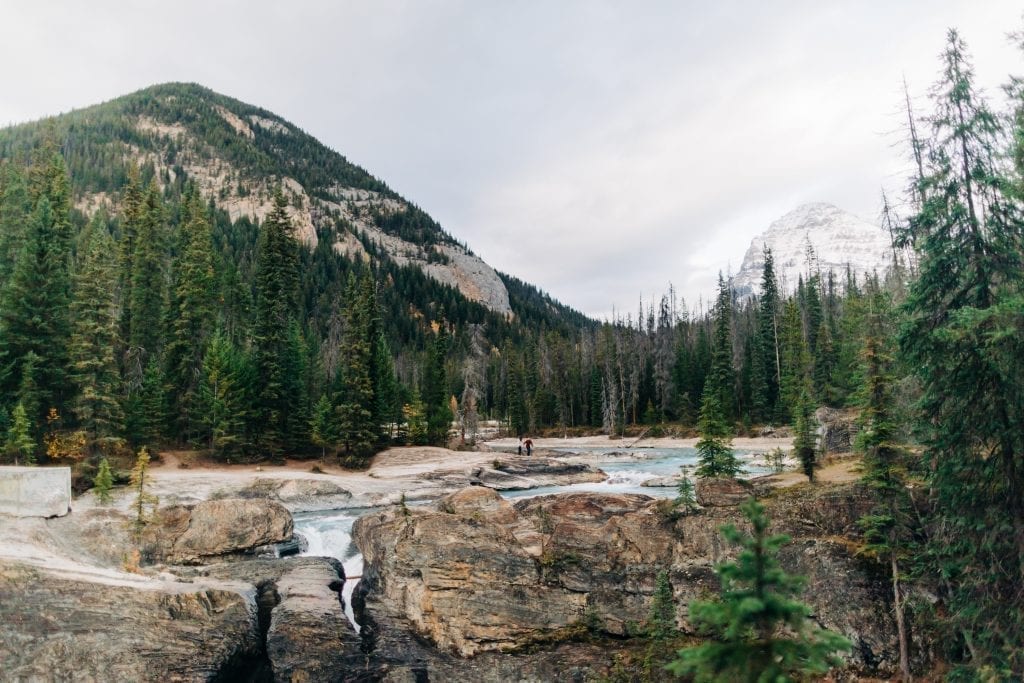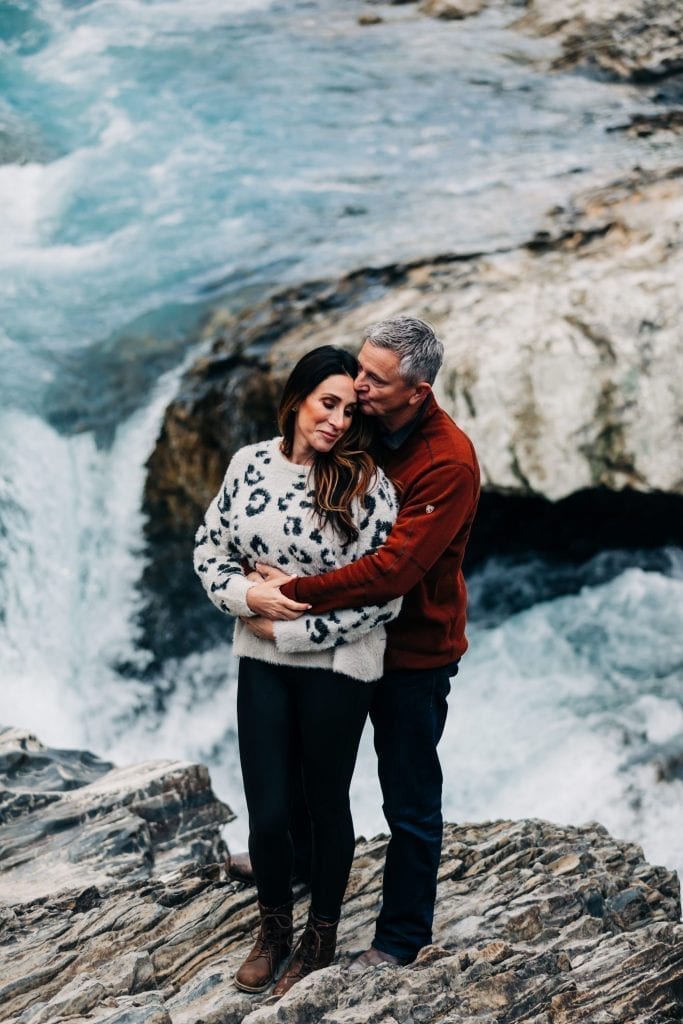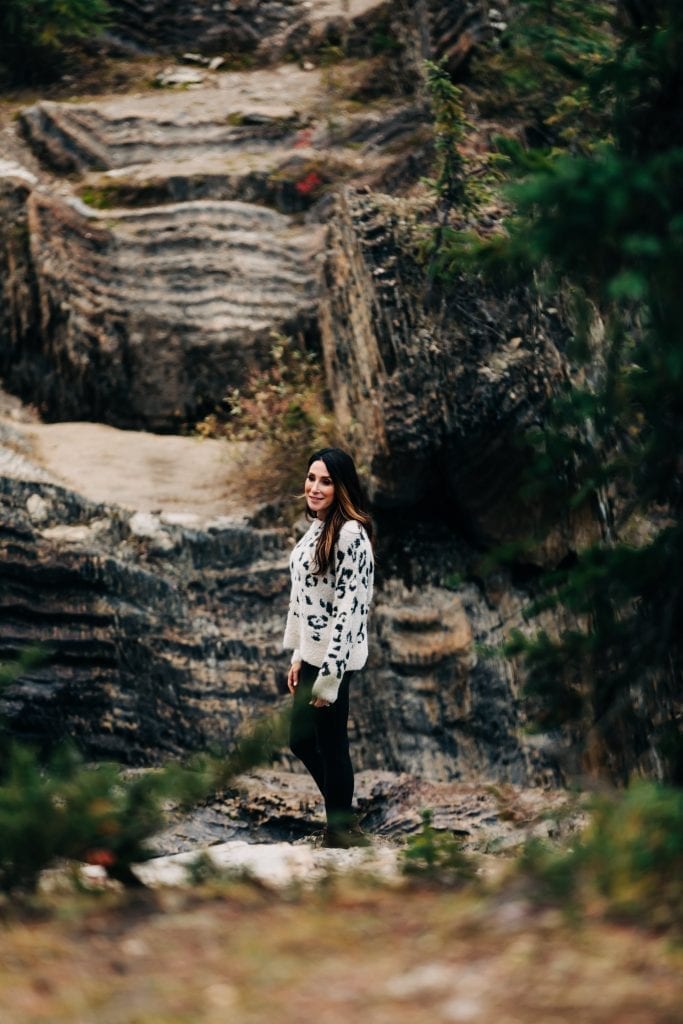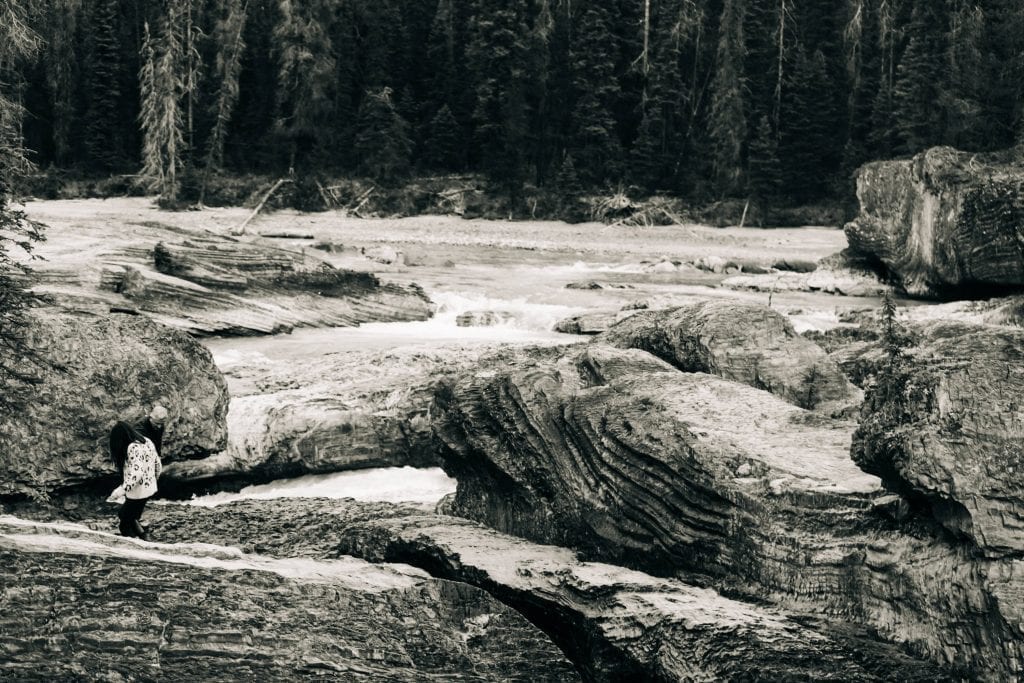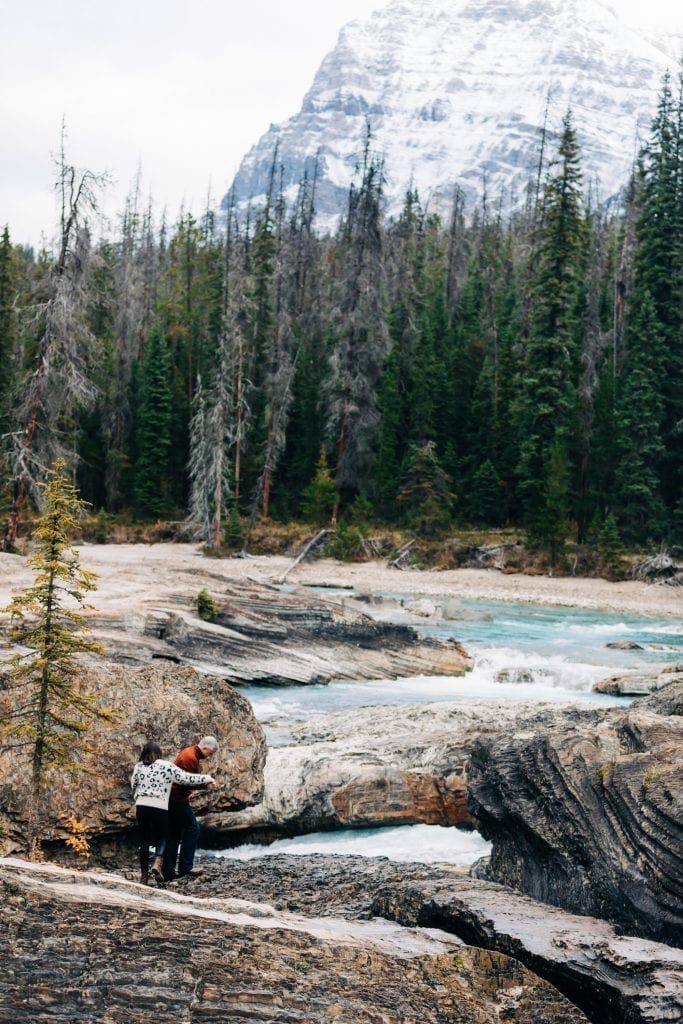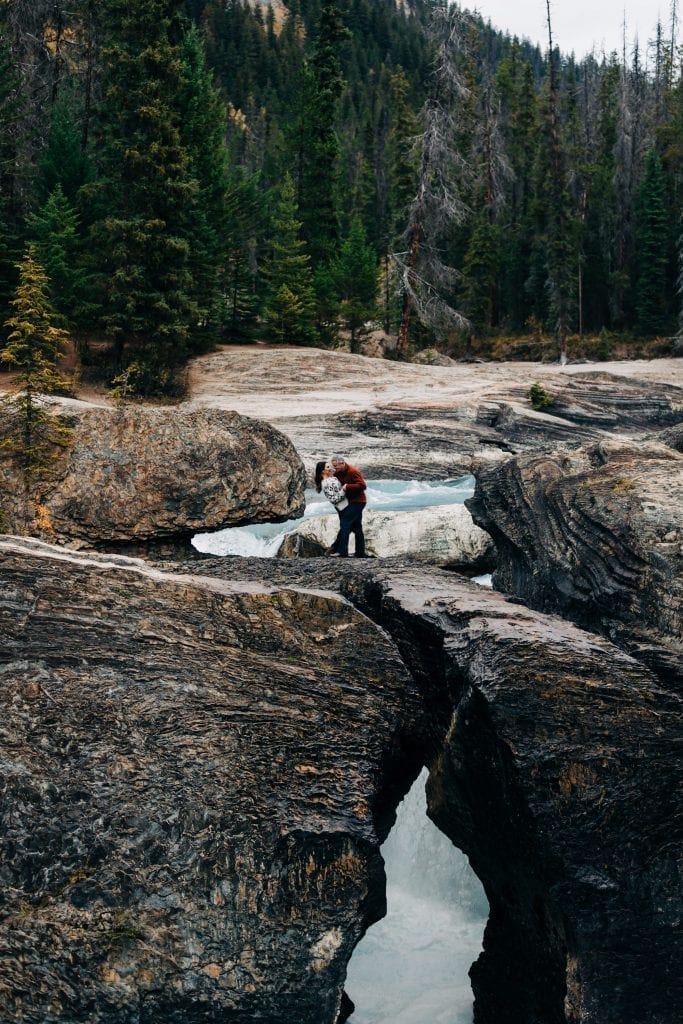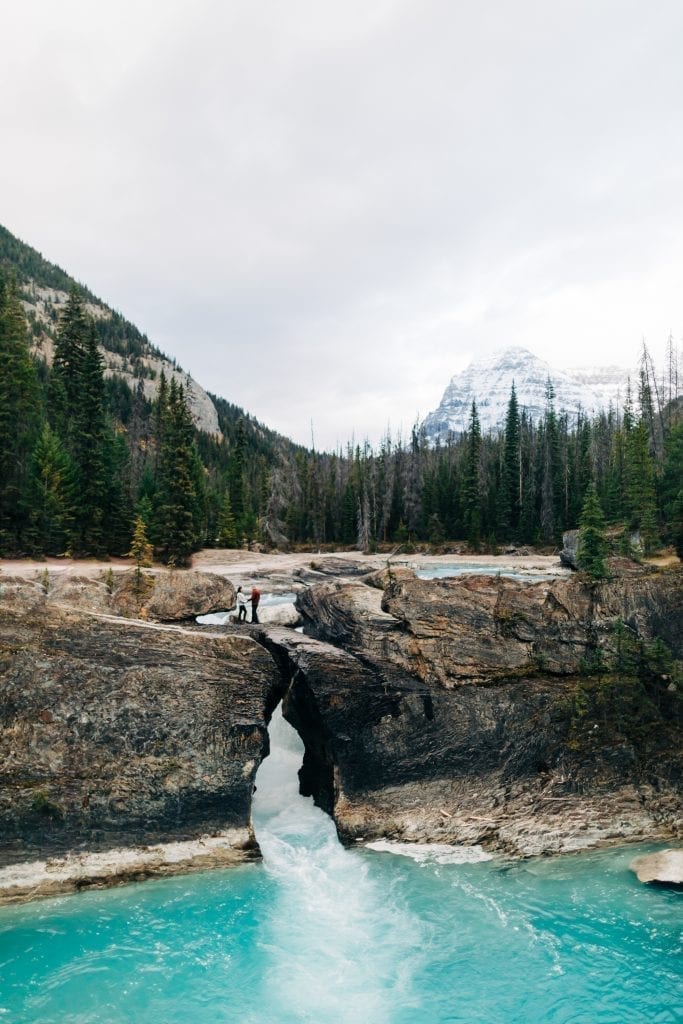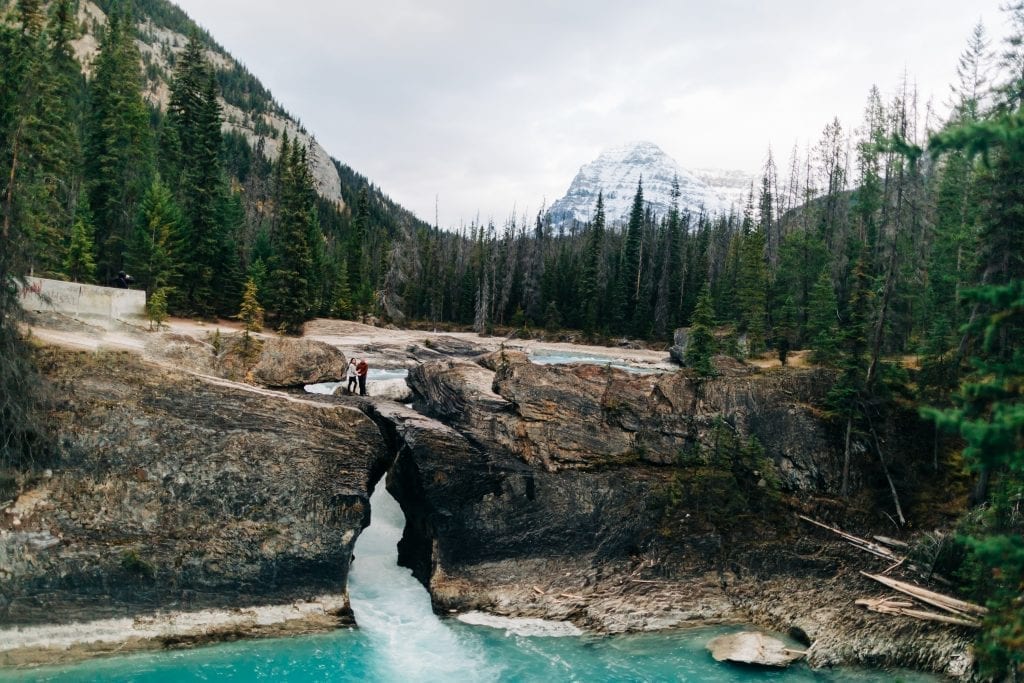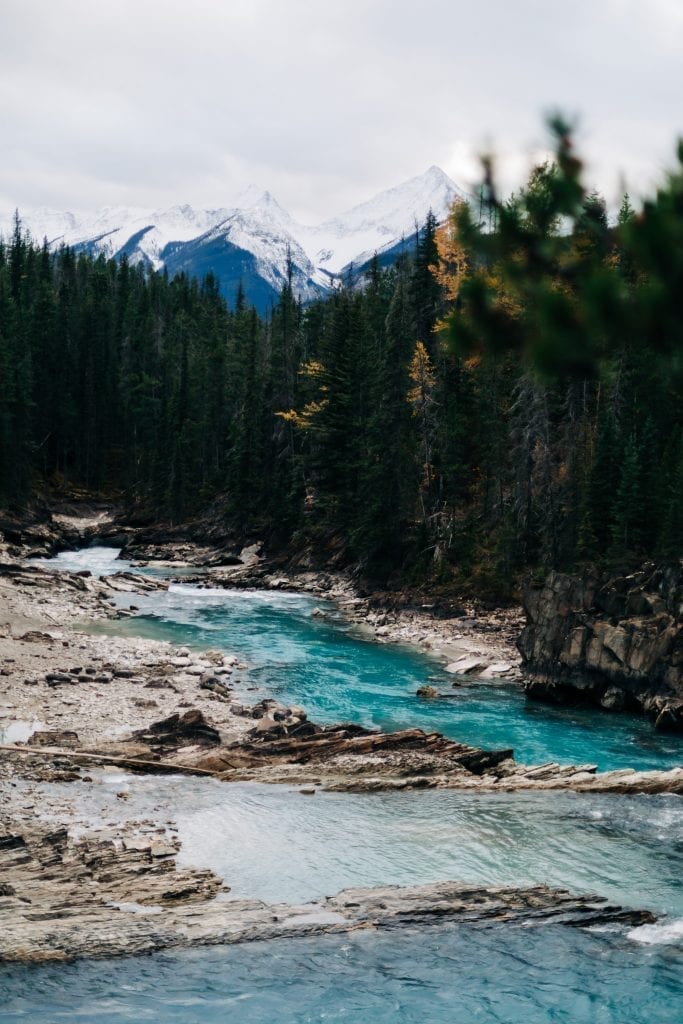 ---
I hope you enjoyed this Emerald Lake & Natural Bridge Adventure Session! Please make sure to read my recent Nordegg Adventure Session, Takakkaw Falls Elopement or Moraine Lake Adventurous Anniversary session and Adventure Elopement at Peyto Lake, both featured by the magazine Rocky Mountain Brides!!
Looking for more inspiration? Check out these posts: Nordegg Adventure Session, Nordegg Adventure Couple, Moraine Lake Adventurous Anniversary, Peyto Lake Adventure session, Icefields Adventure Session, this Cannon Beach Engagement, Jasper National Park Anniversary or this Jasper National Park Spirit Island Anniversary!