European Style Edmonton Engagement | Cedar Lane Weddings
The Love Story behind this beautiful European Style Edmonton Engagement: Jenna and Branden are so loving and kind. They actually bid on a session with me that I donated to a charity that is near and dear to my heart. I was so excited to work with them as they are one the most loving couples of all time. I love being able to create memorable experiences for my couples, memories they can share over and over.
When we booked our session, Jenna wanted to capture an Italian Engagement style vibe to reflect their passion for traveling this beautiful place we call Earth. What better place than the University of Alberta campus grounds! This is also where their love story began; if there is a spot that is meaningful to you two I like recommending to start there We met late in May, the cherry blossoms were almost done their cycle, but held out a few more days for our golden hour / sunset session.
It was such a romantic and beautiful evening!
I had a great time with Jenna & Branden and I'm super excited to have followed their journeys around the world over the past year! Here are some of my favourites from their spring session.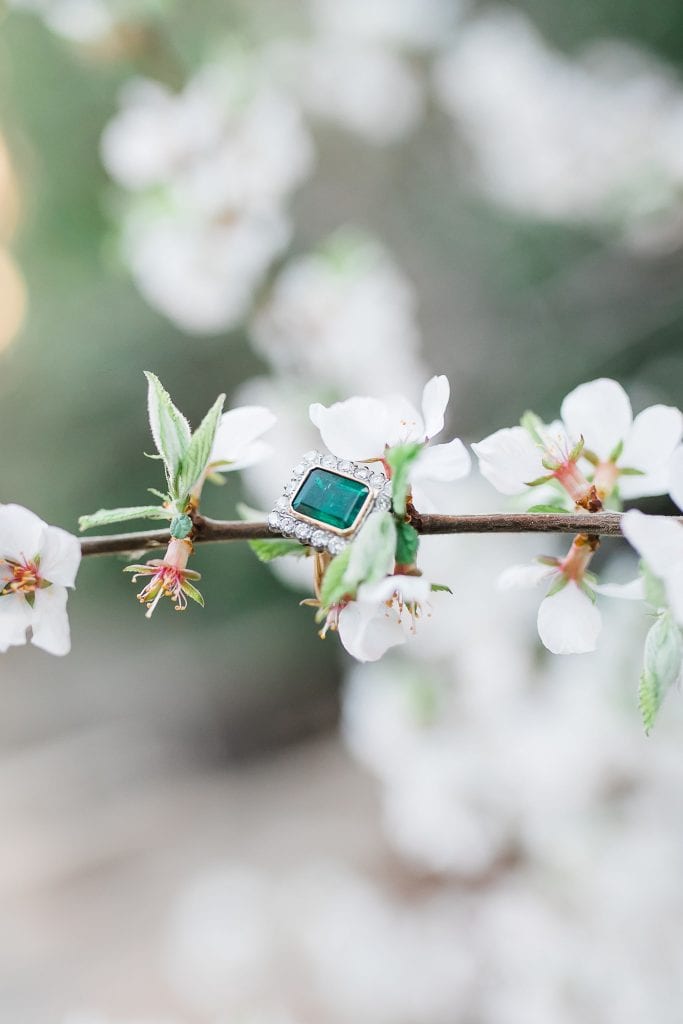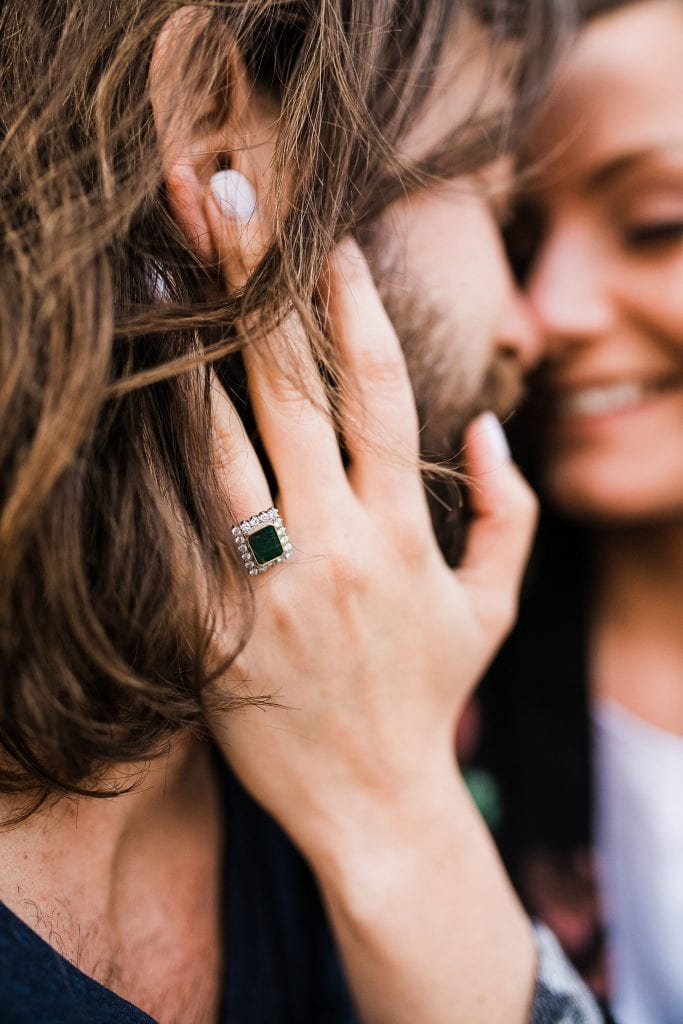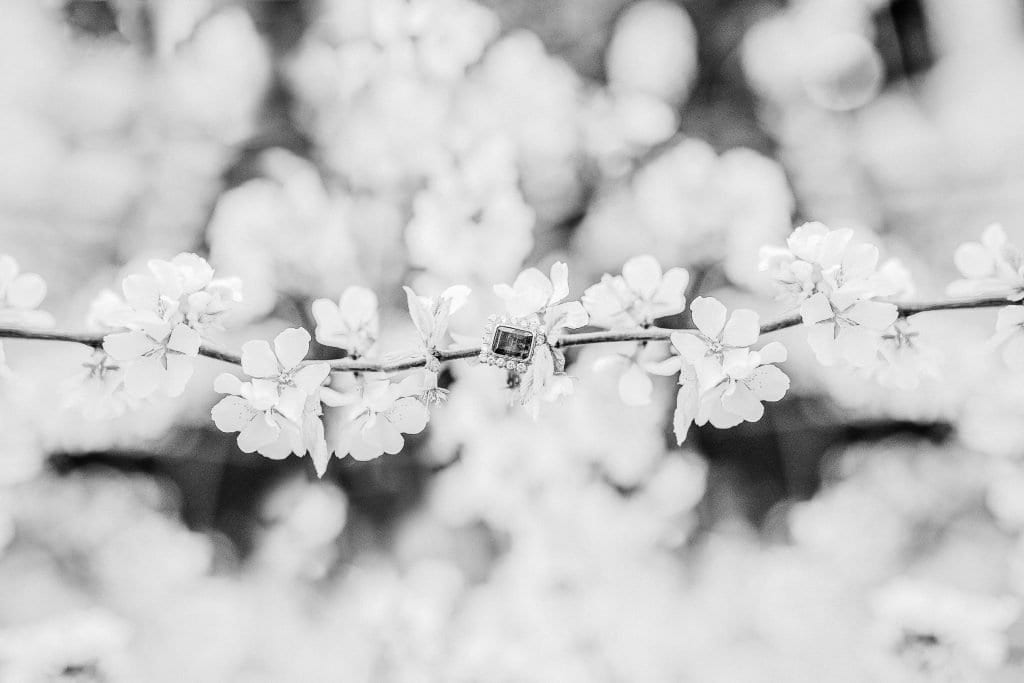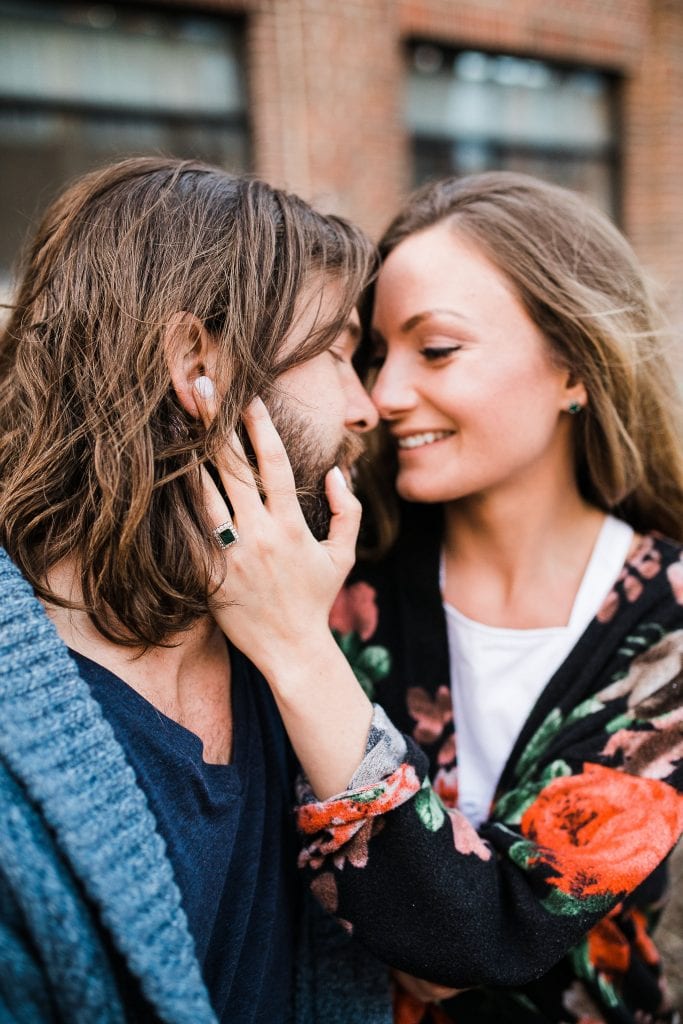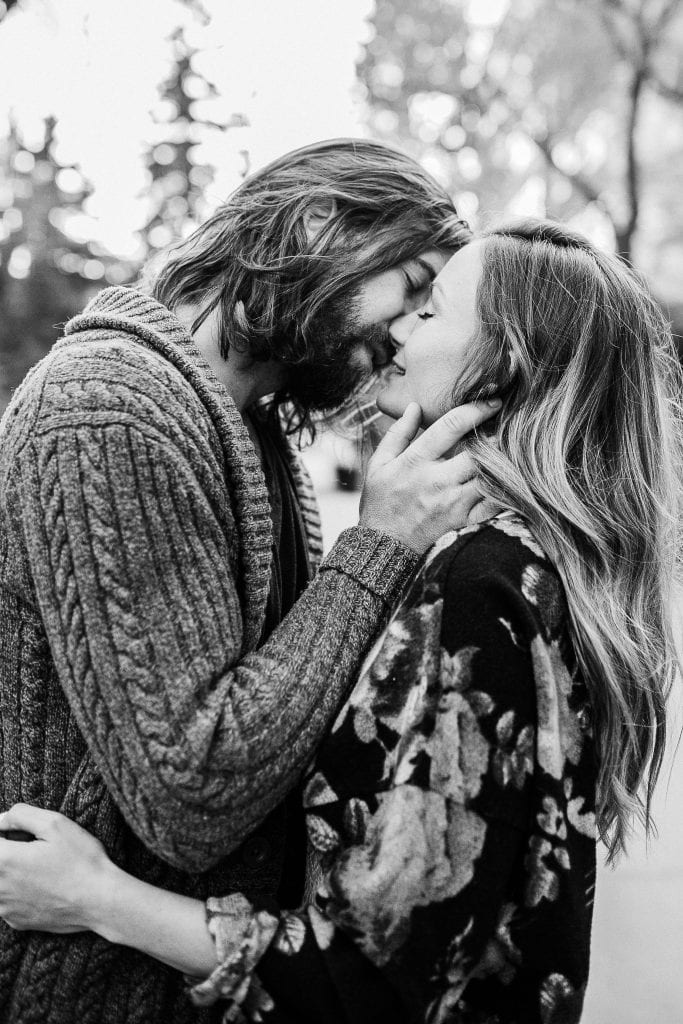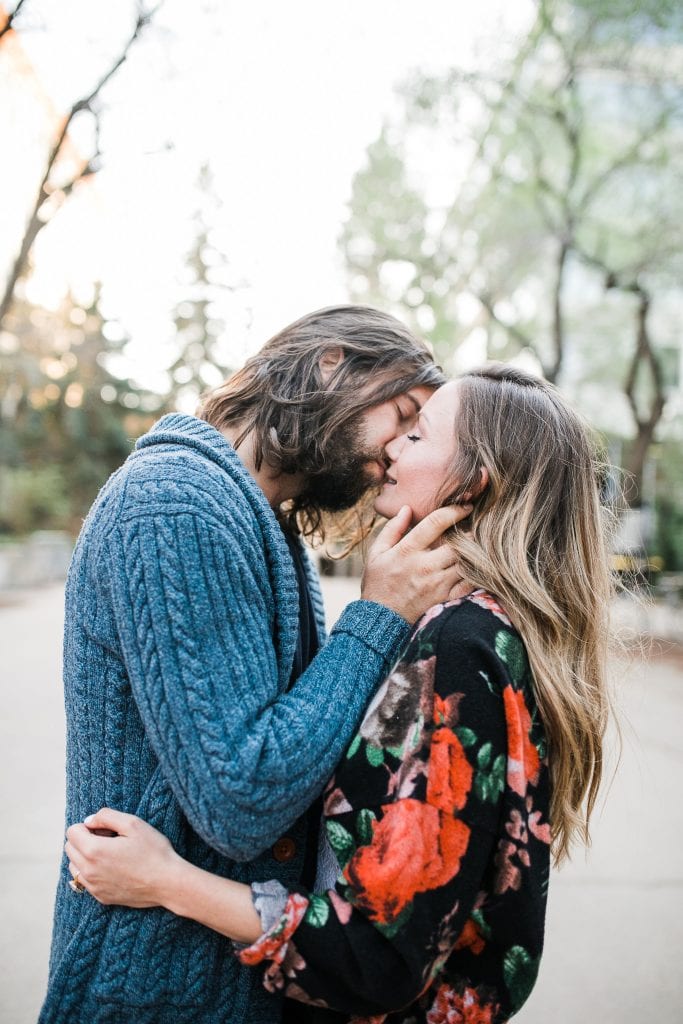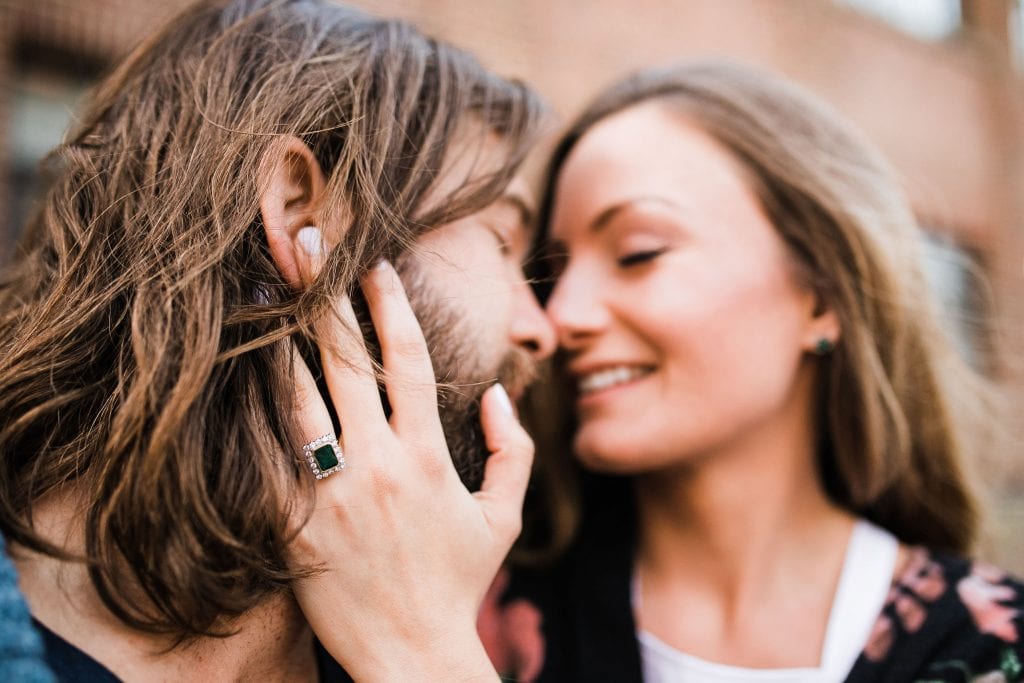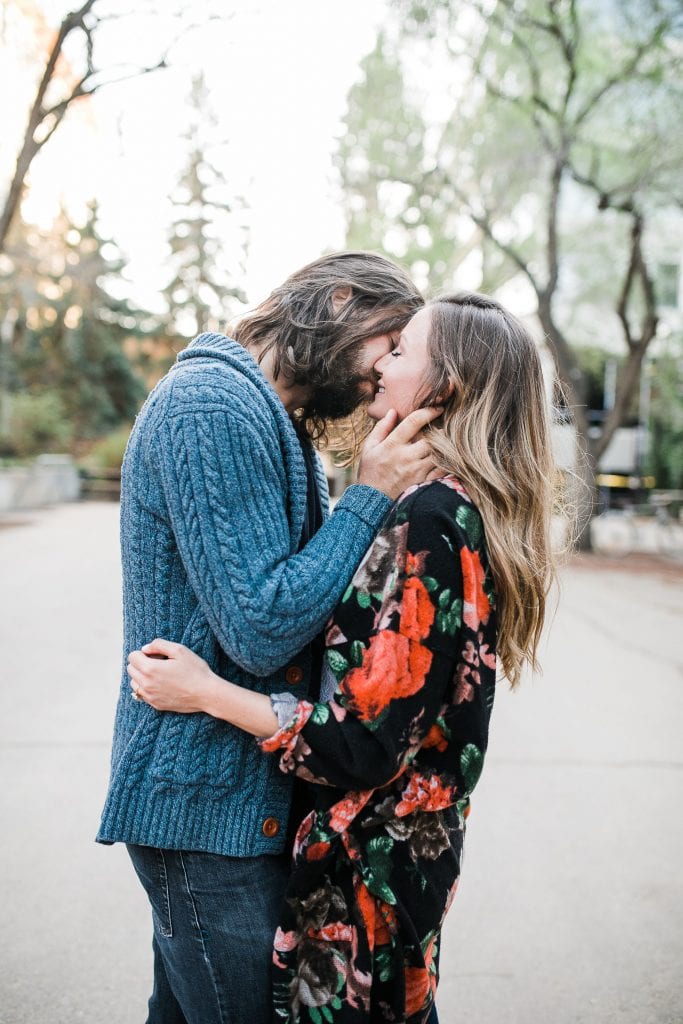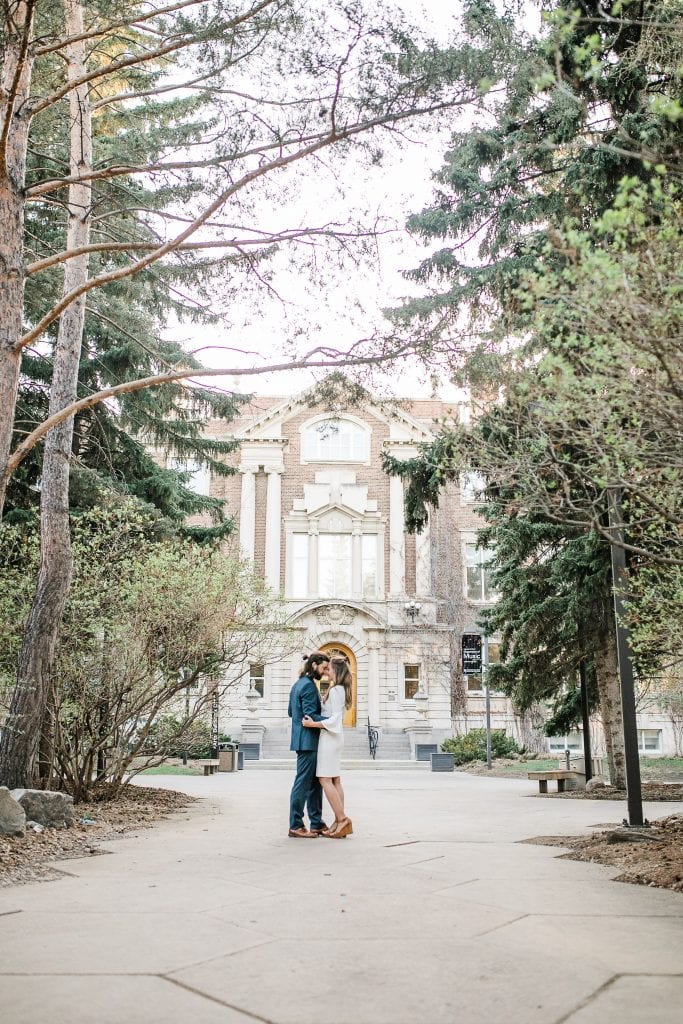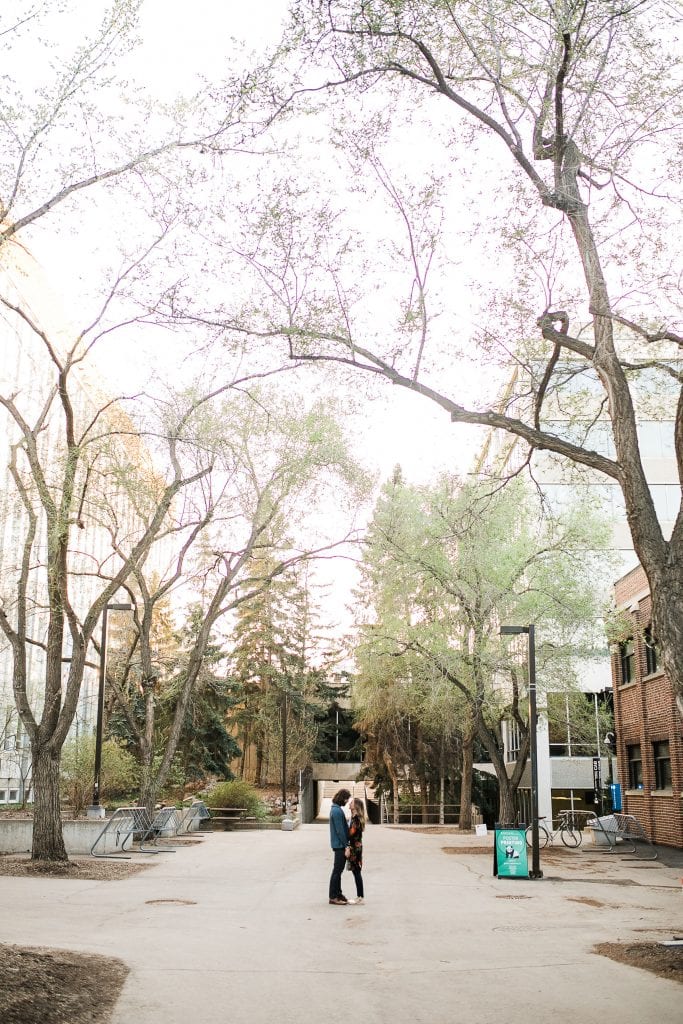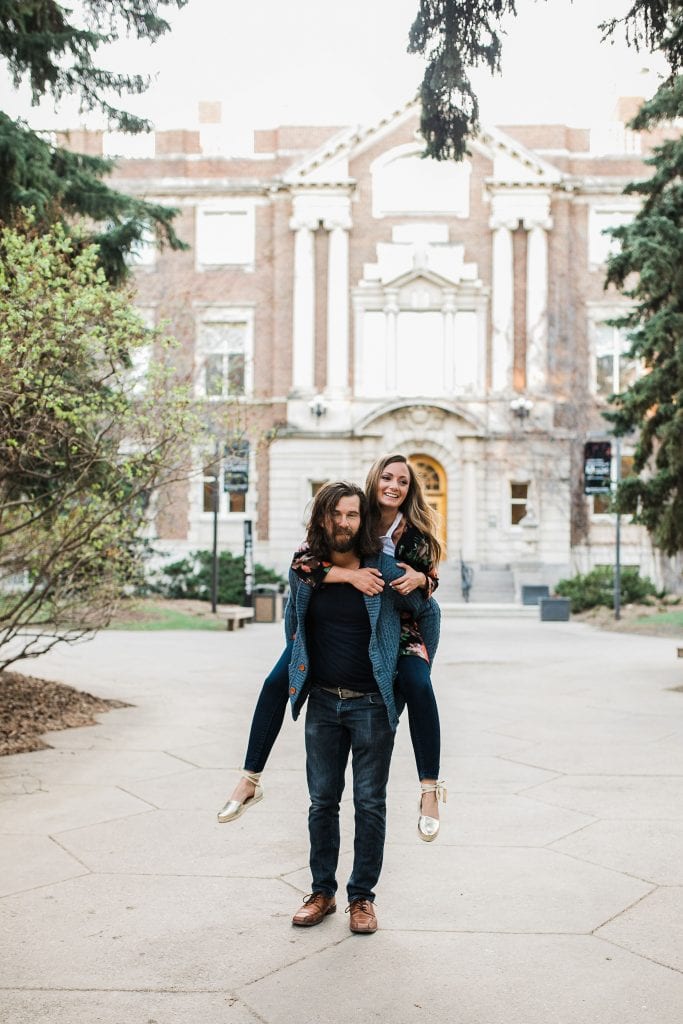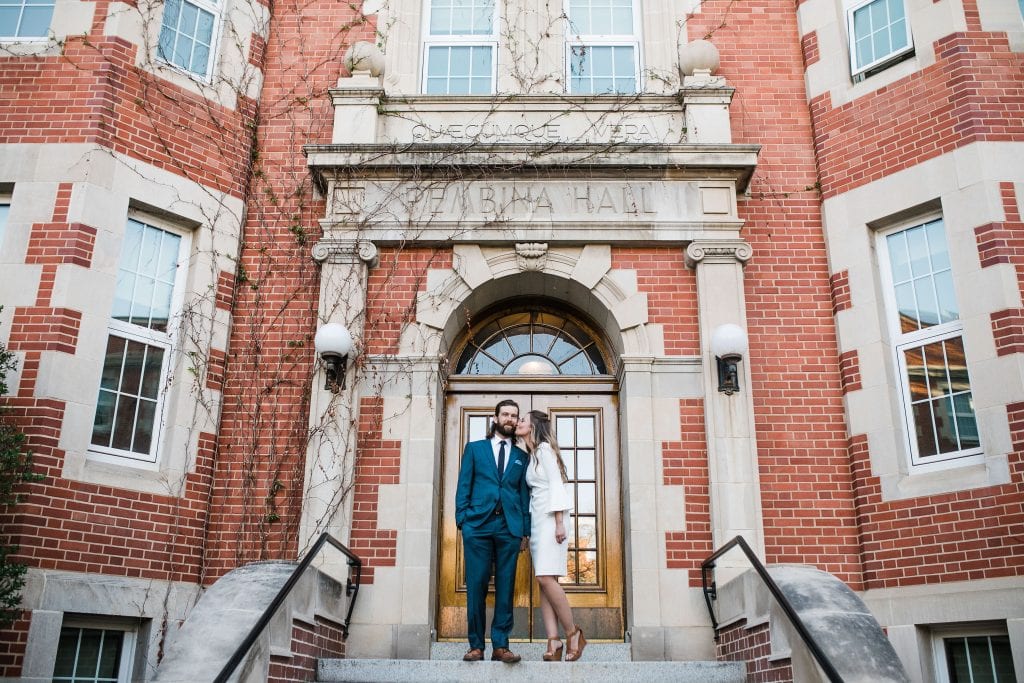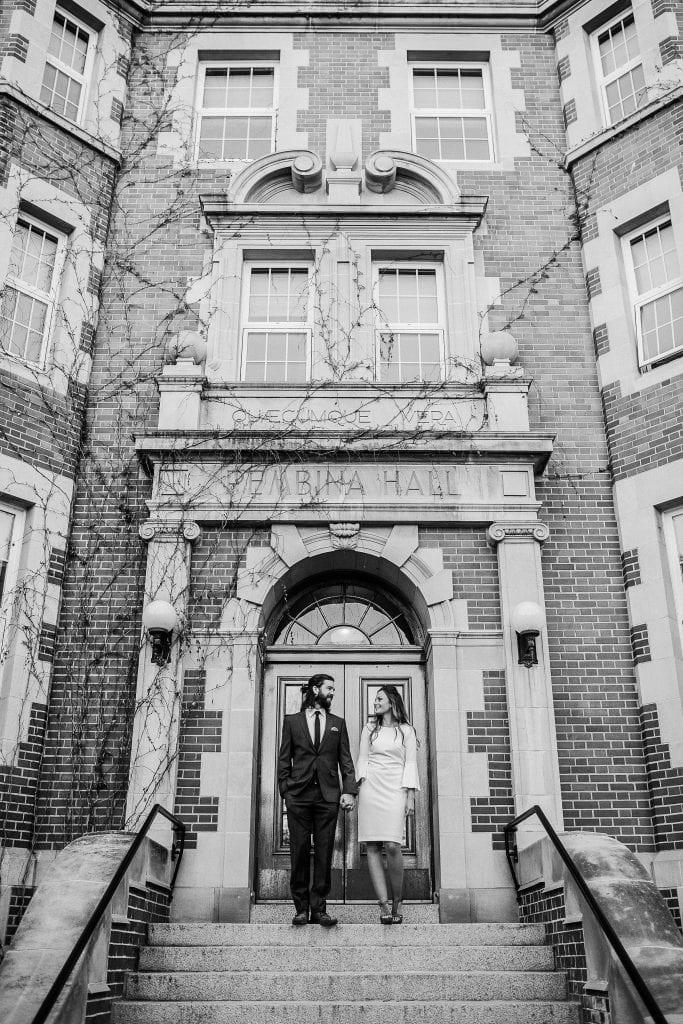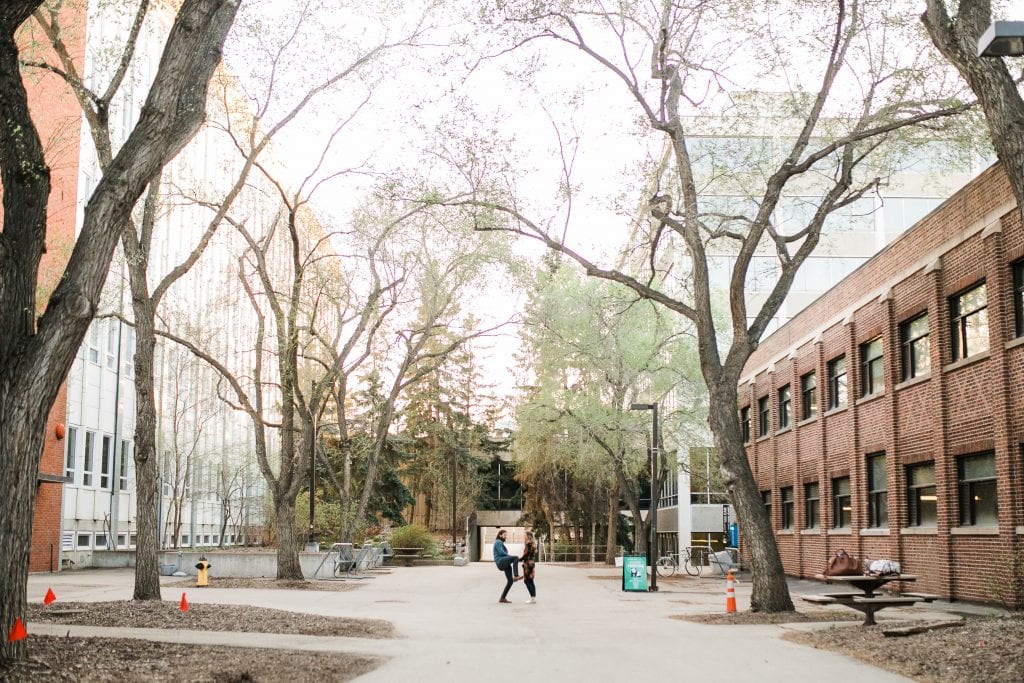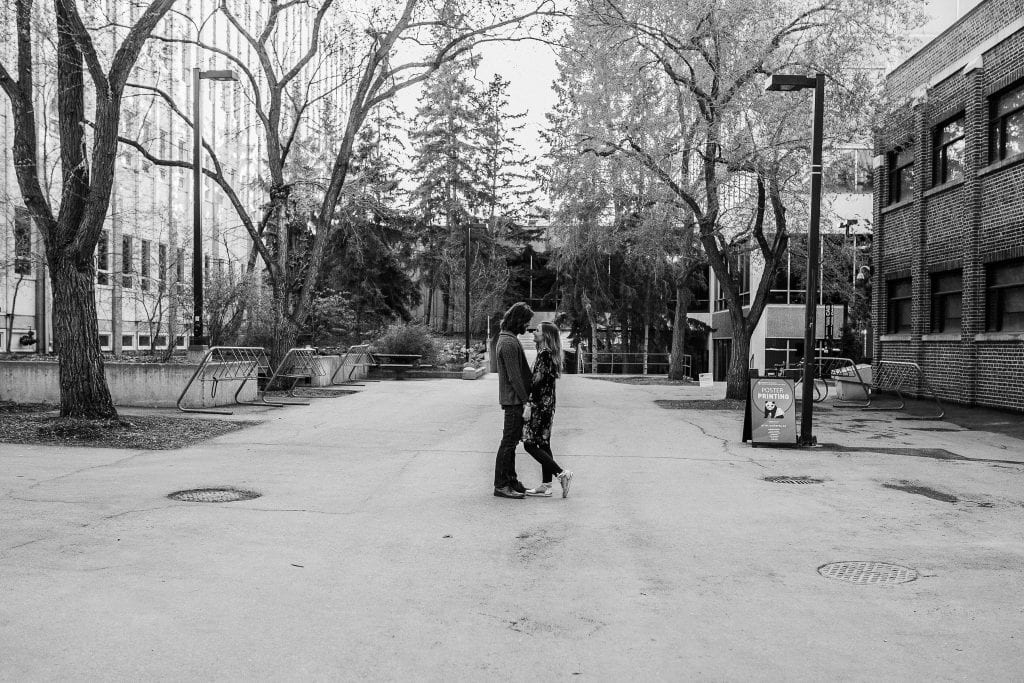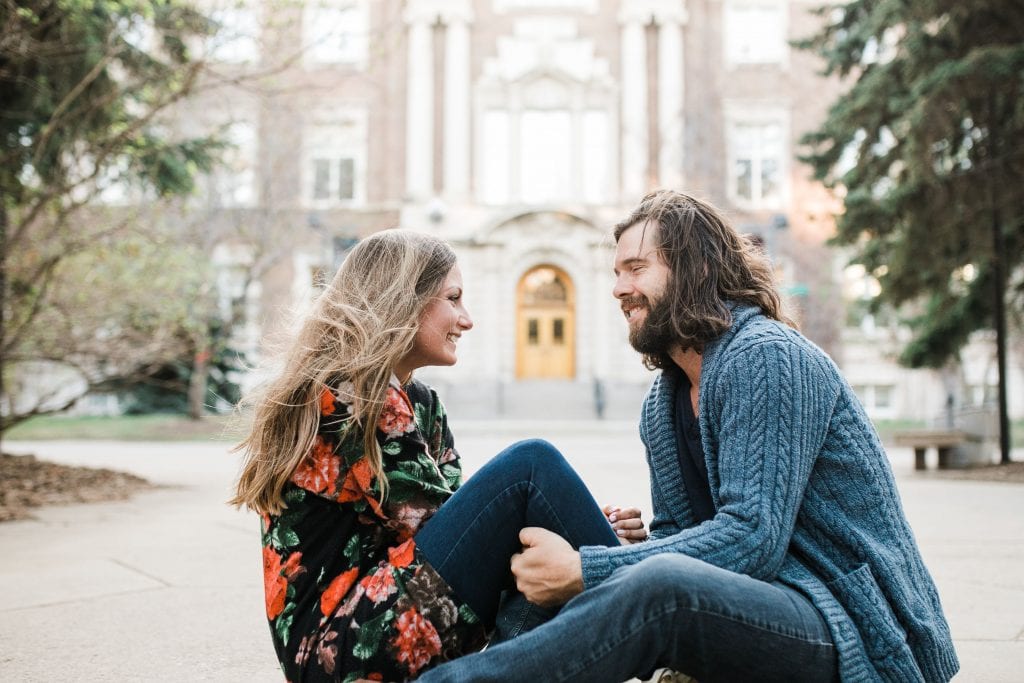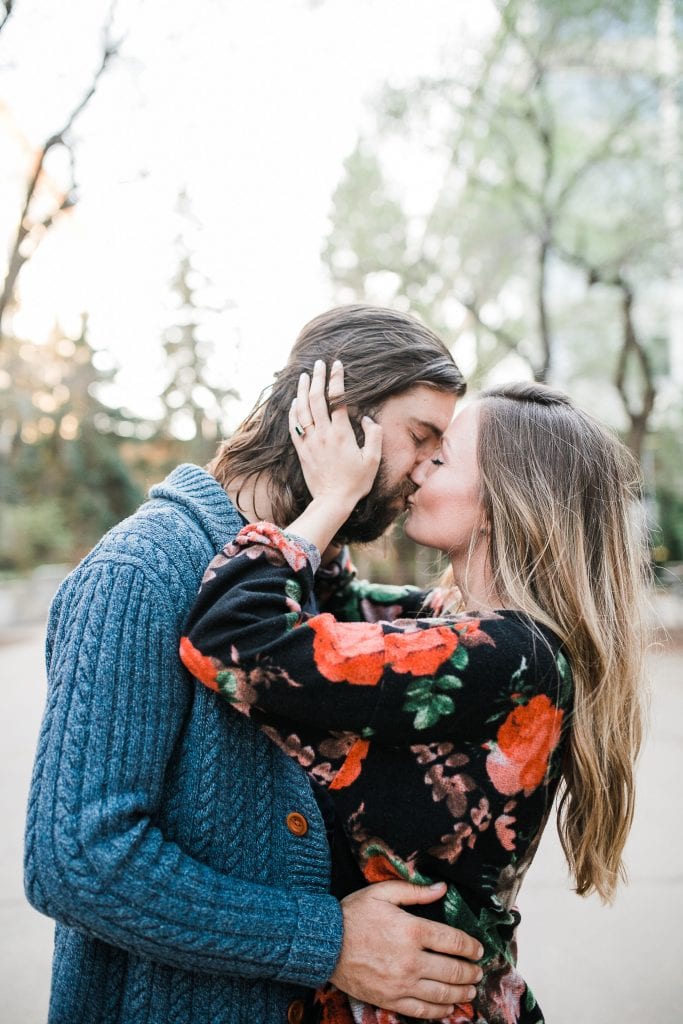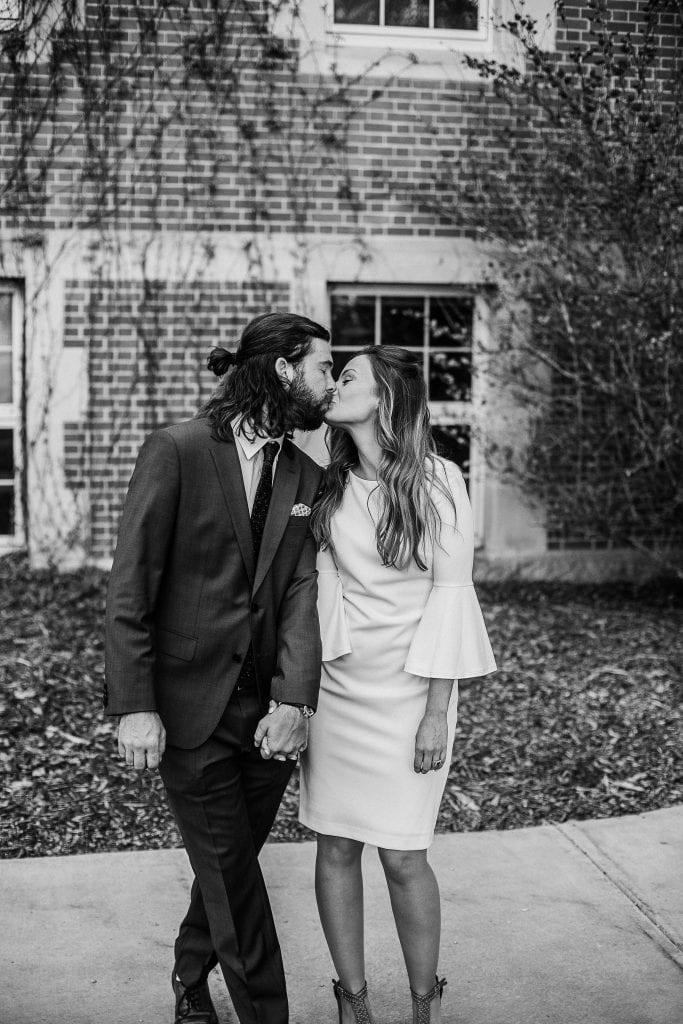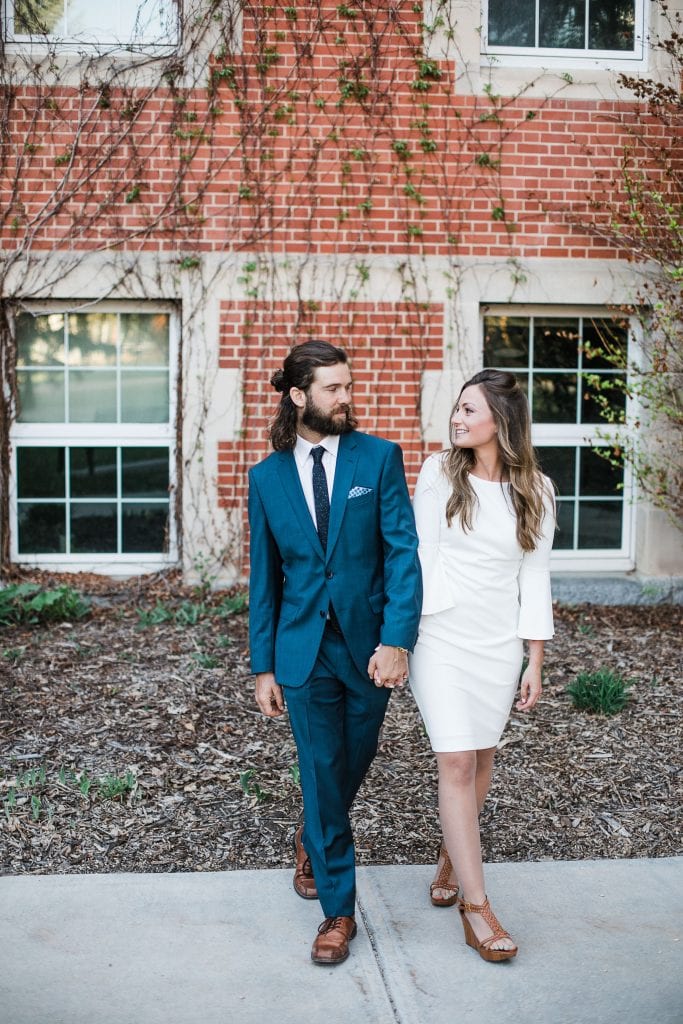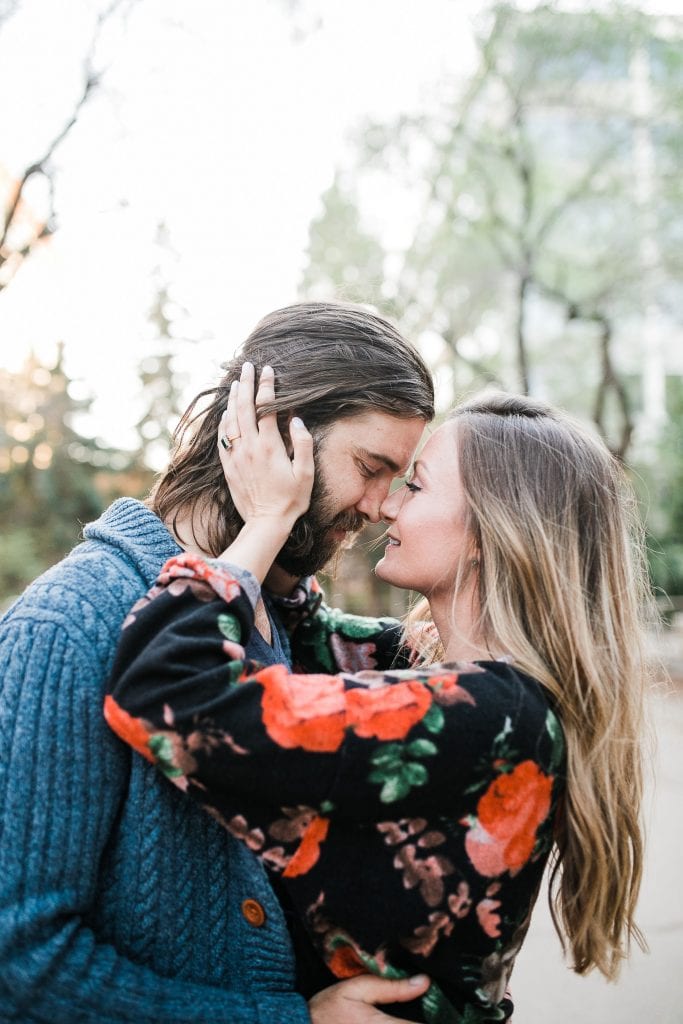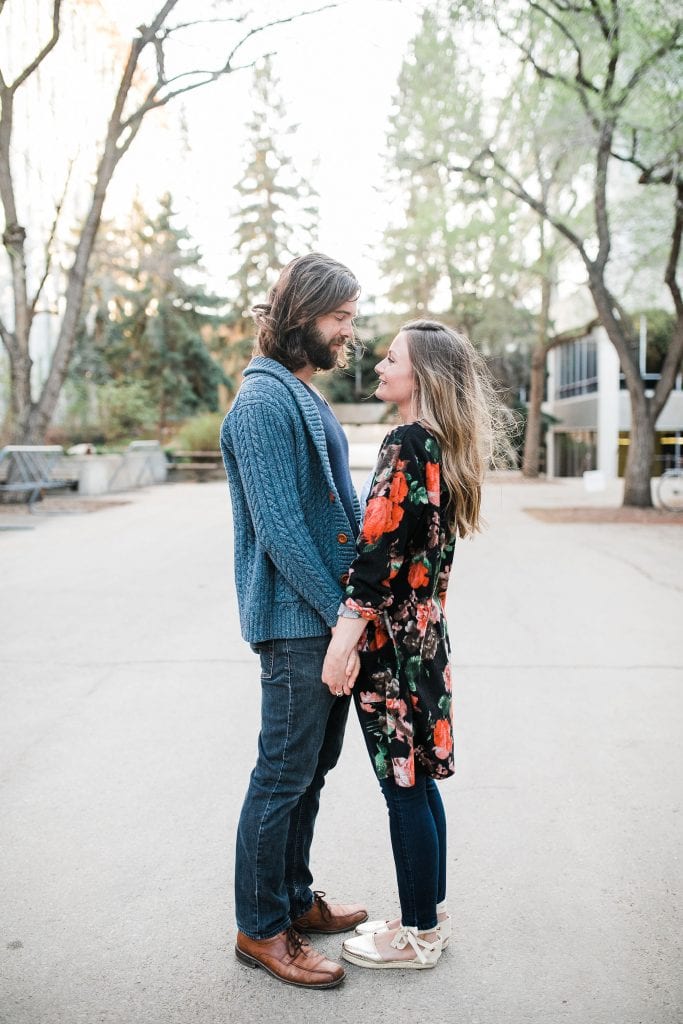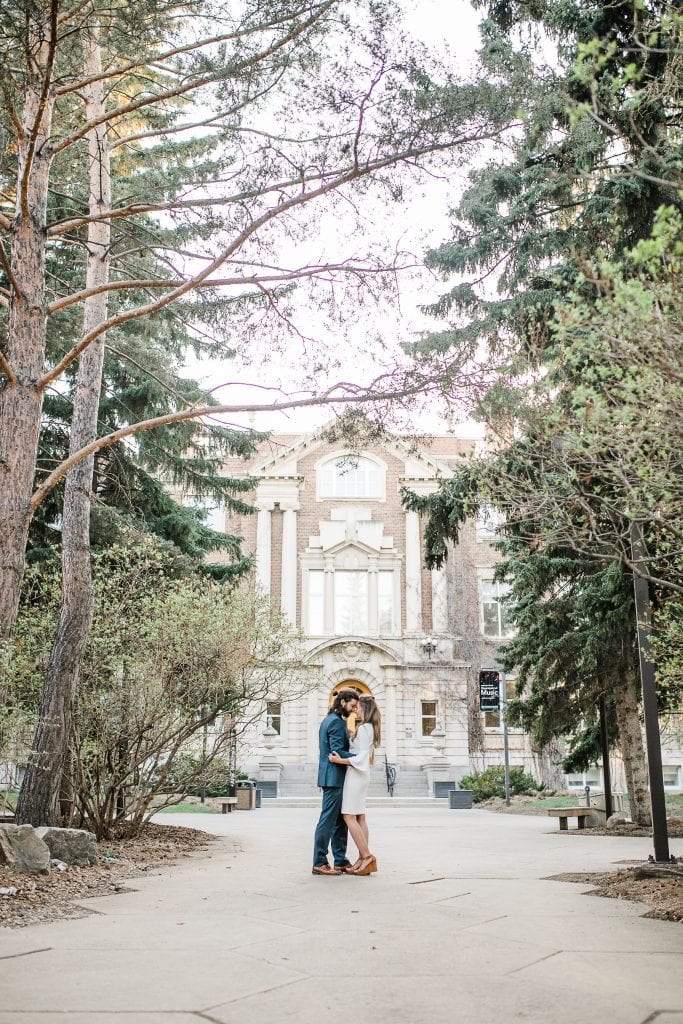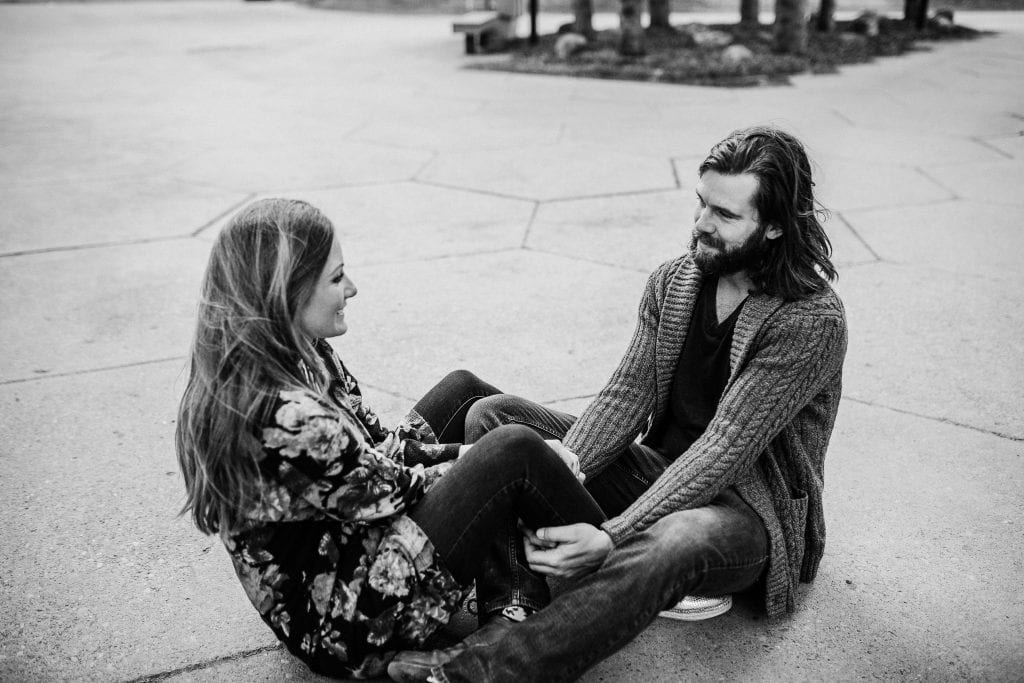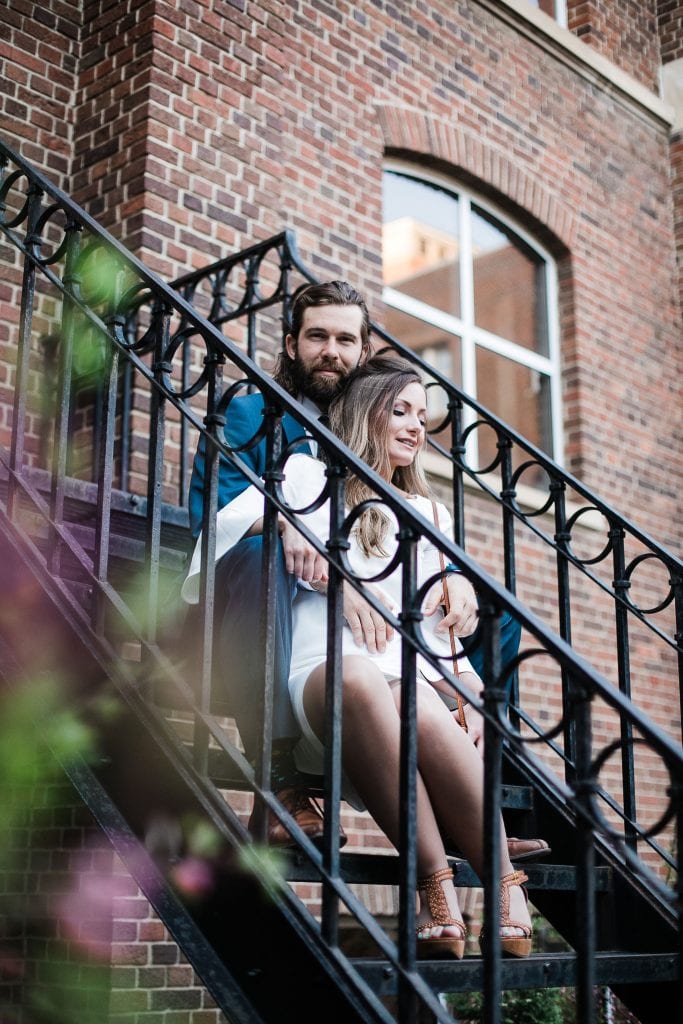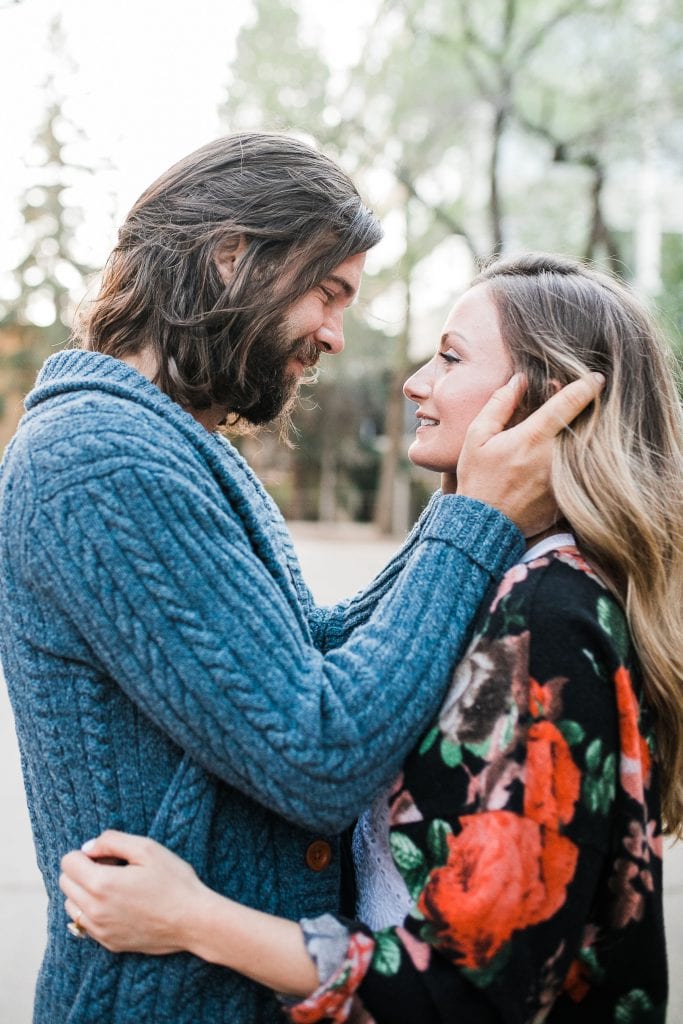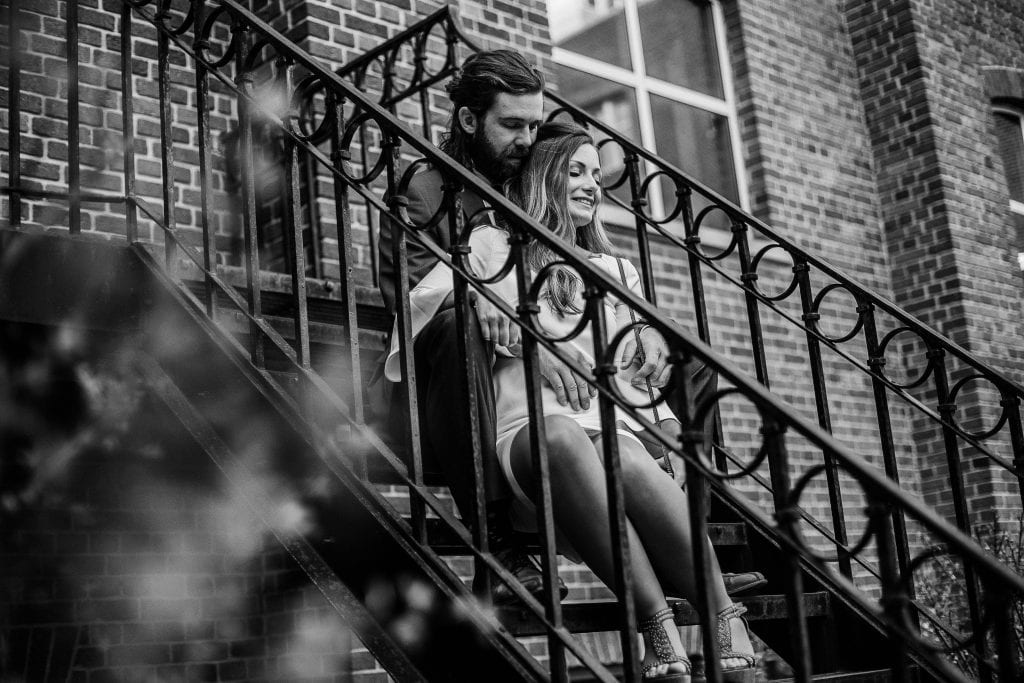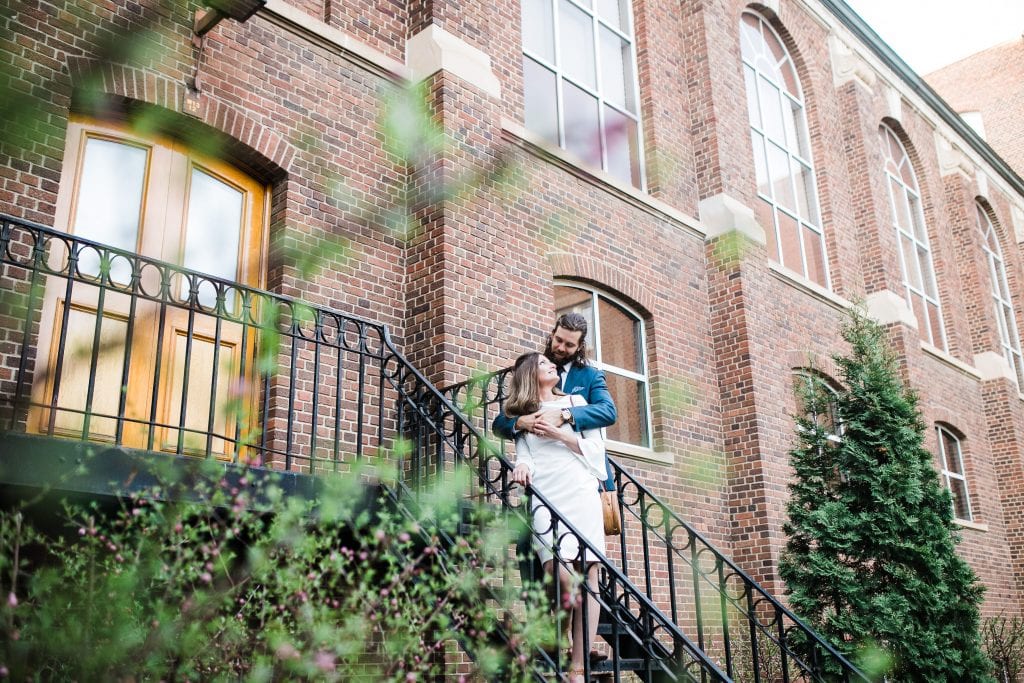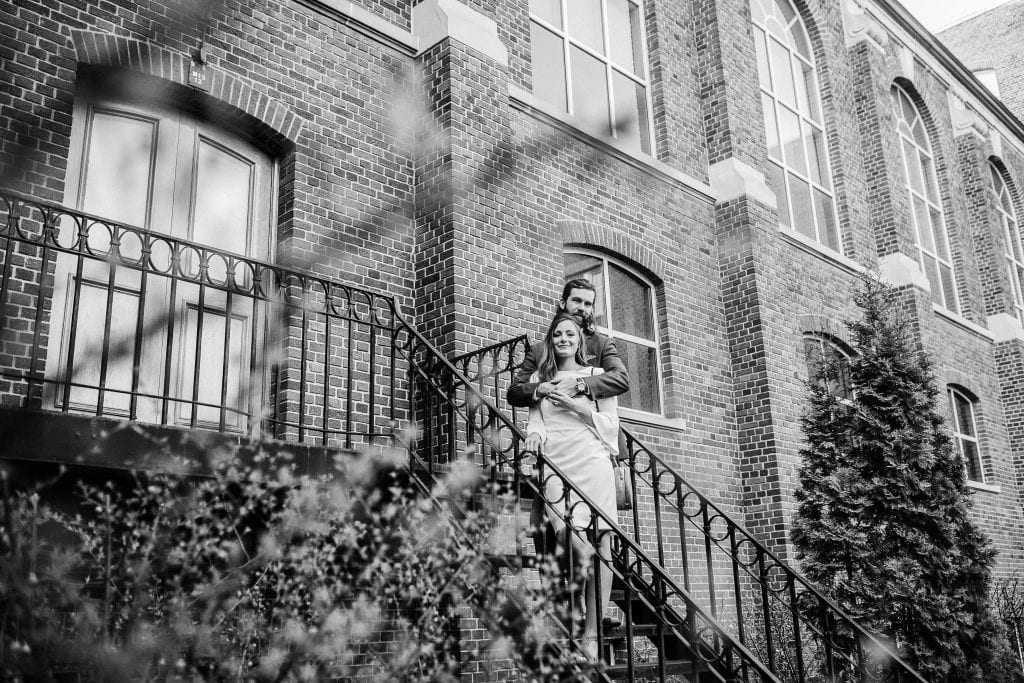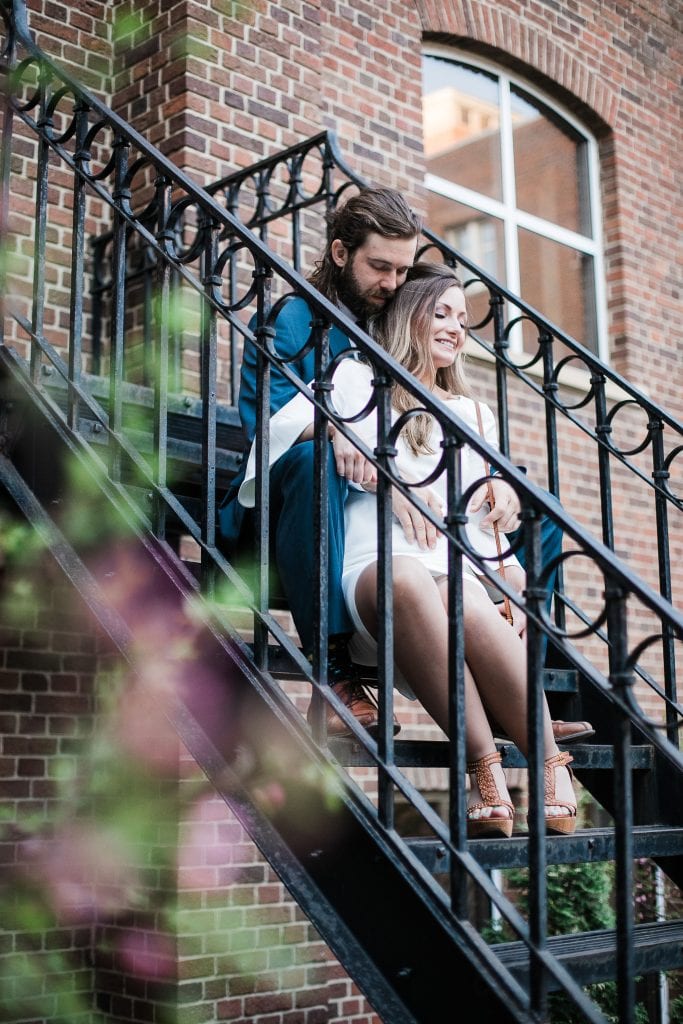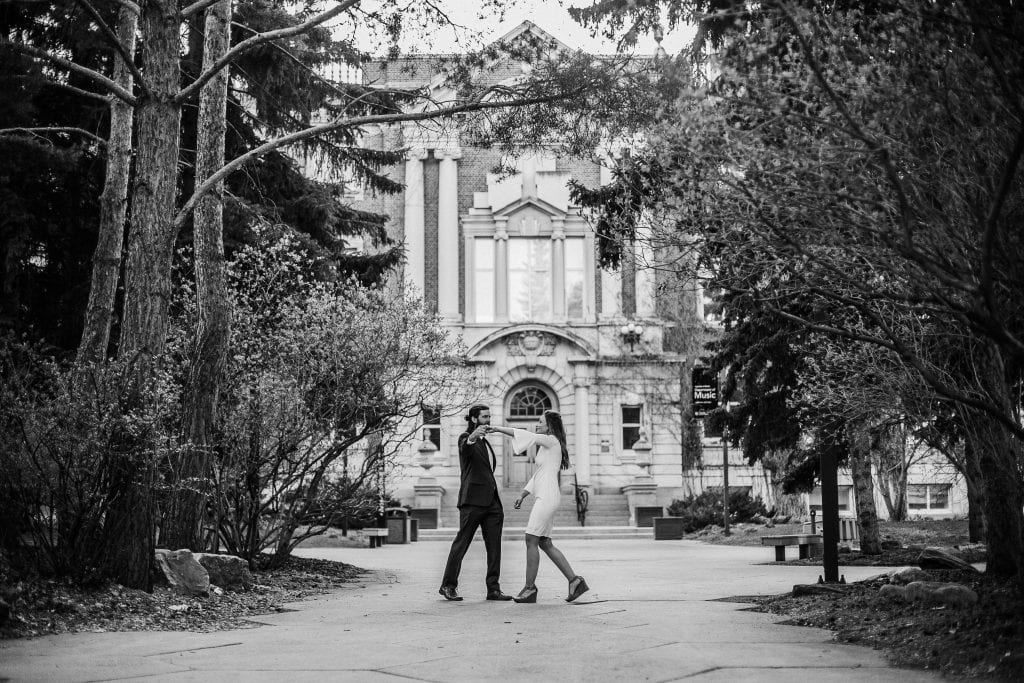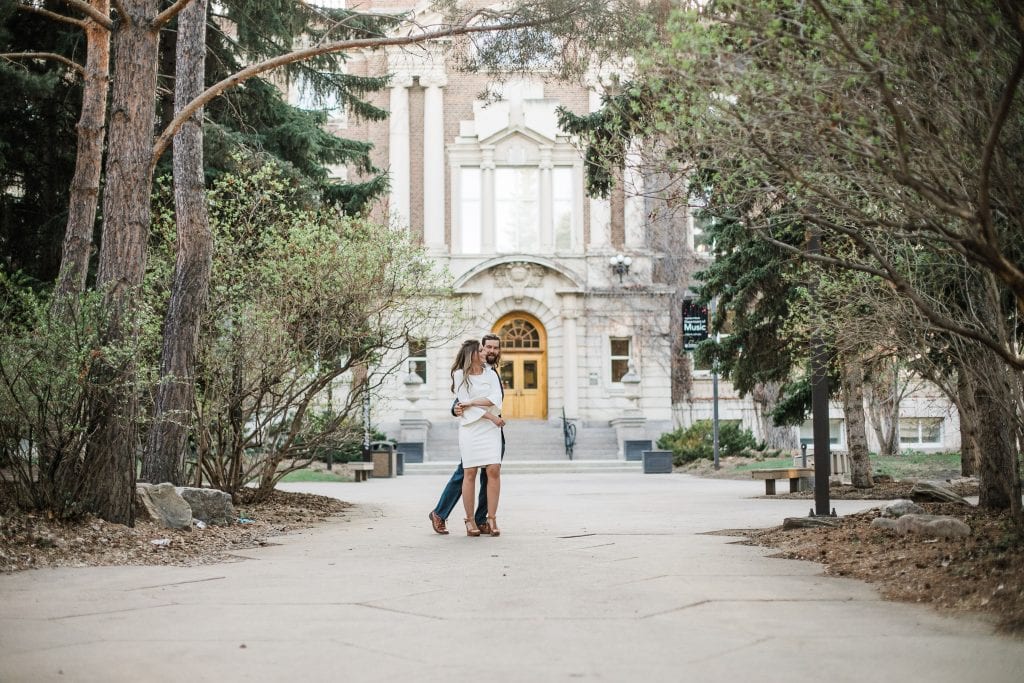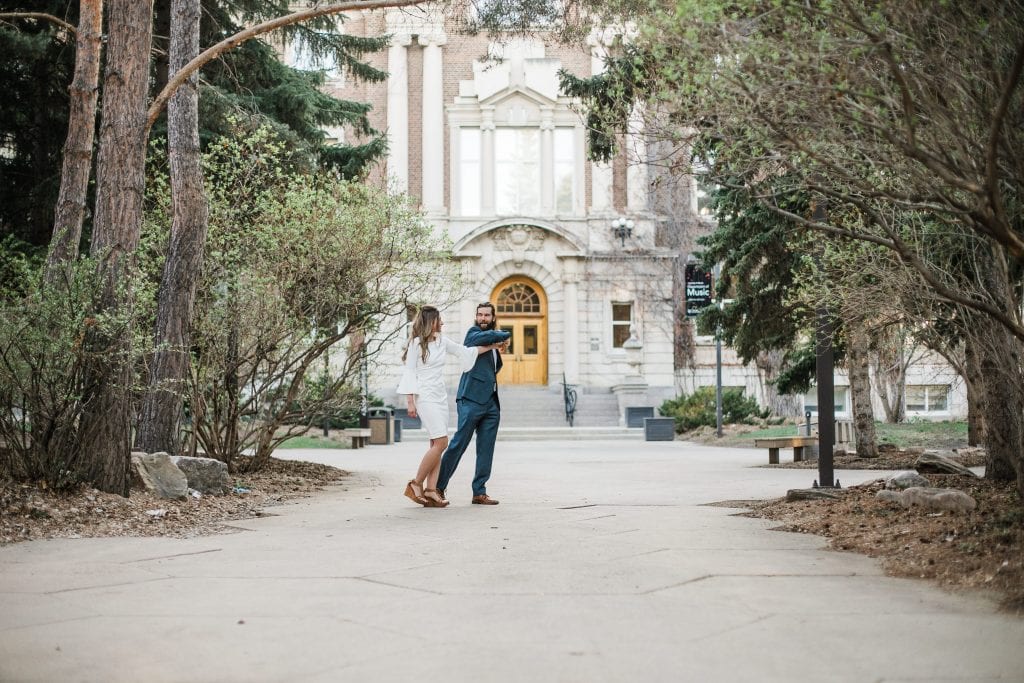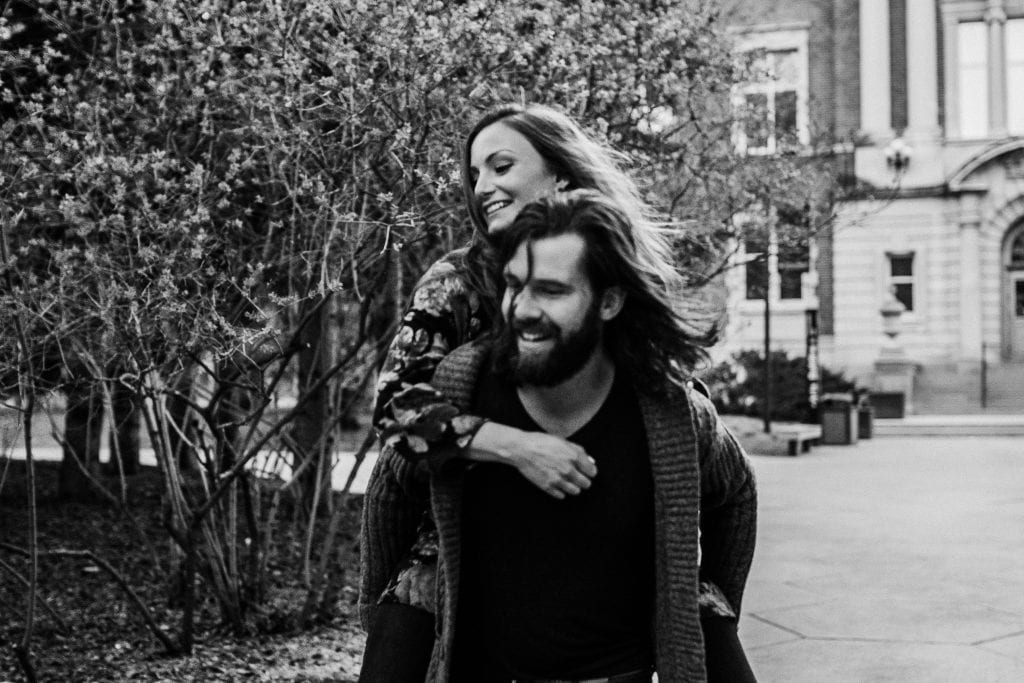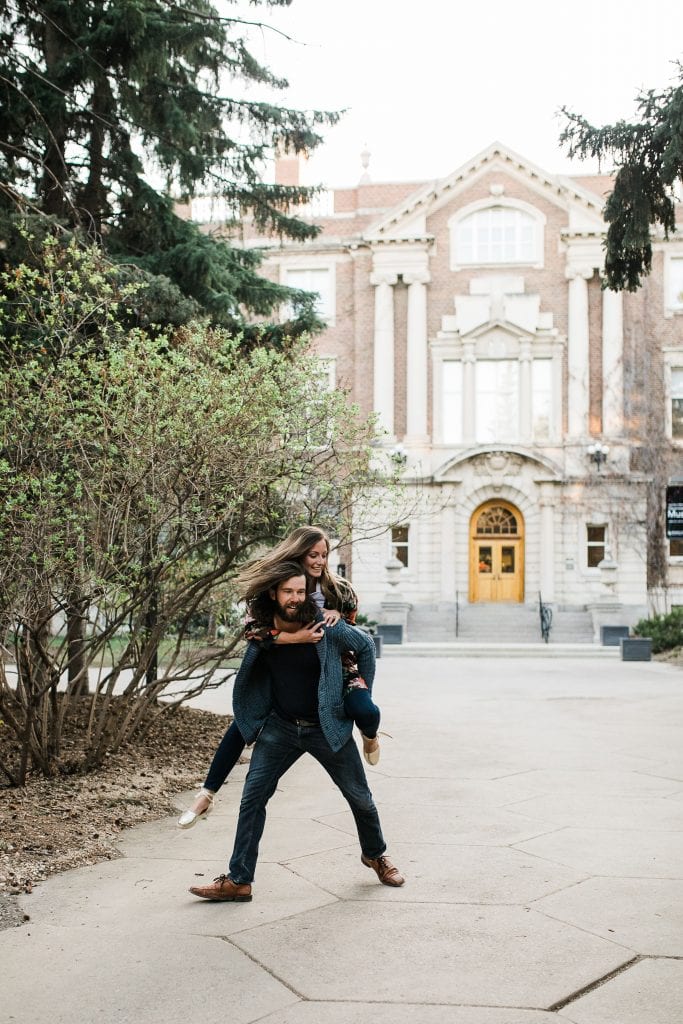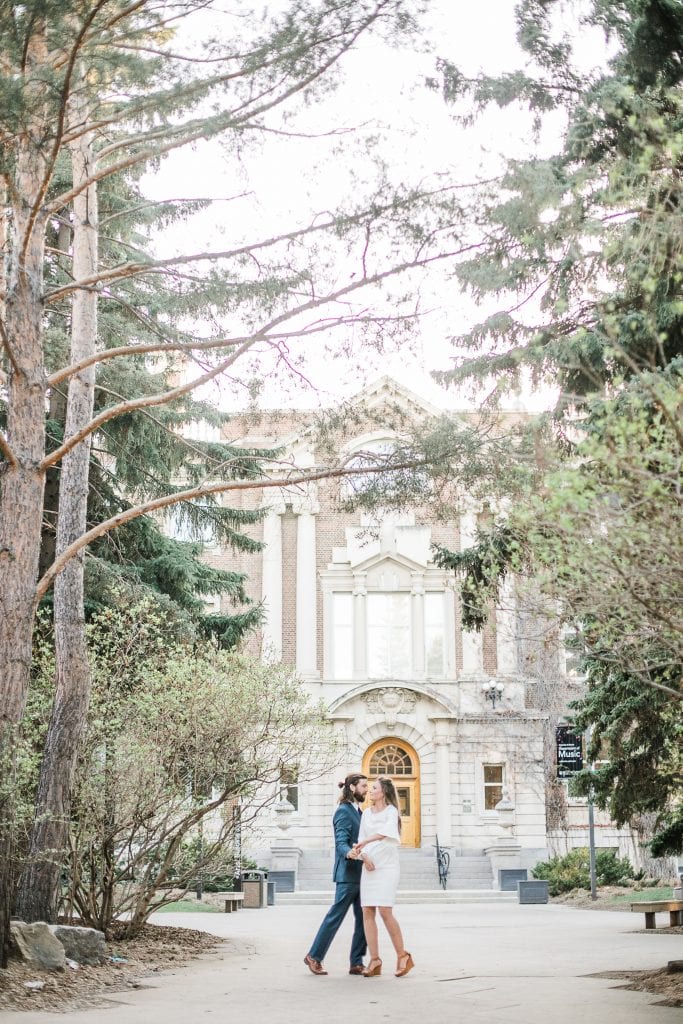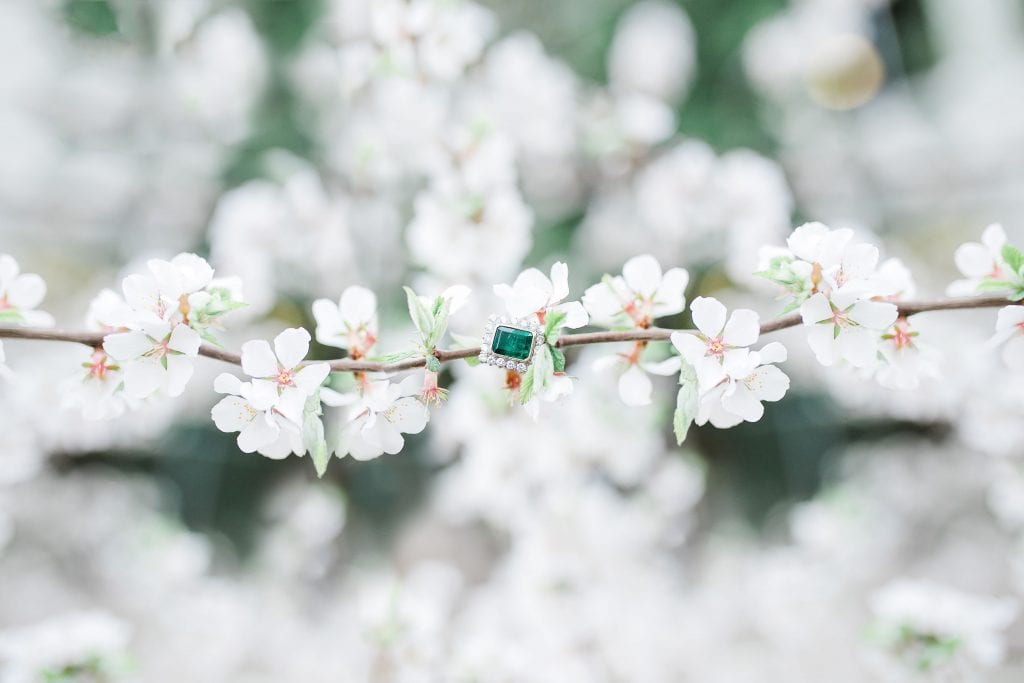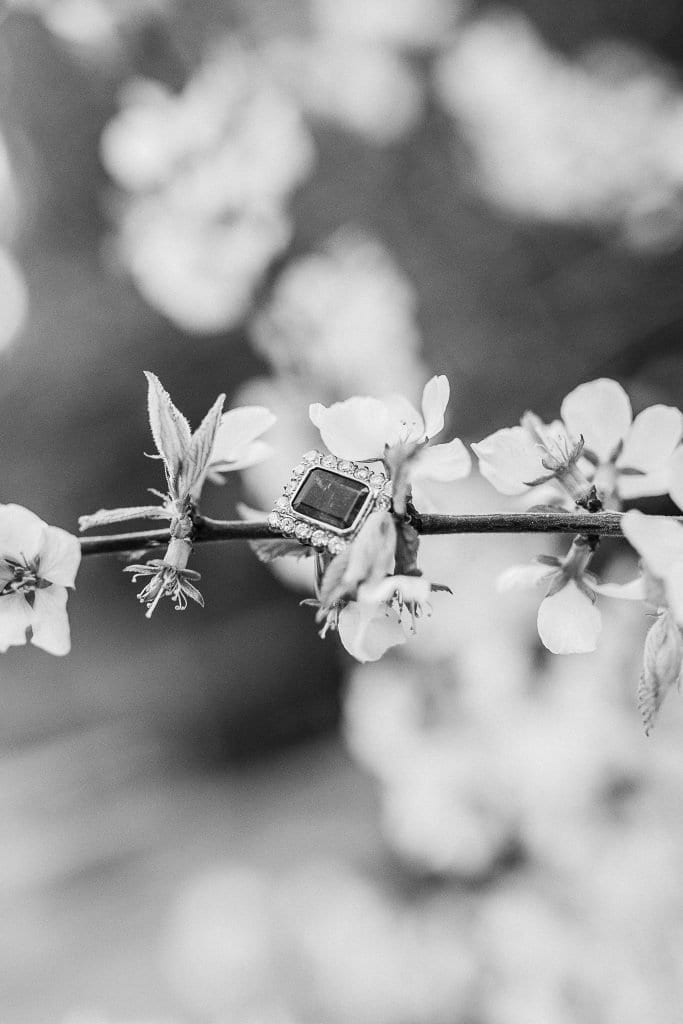 ---
I hope you enjoyed this beautiful European Style Edmonton Engagement! Please make sure to read my recent Same-Sex Surprise Proposal in Banff National Park! And our Central Alberta Proposal in the Red Deer area.
Looking for more inspiration? Check out these posts: Nordegg Adventure Session, Nordegg Adventure Couple, Moraine Lake Adventurous Anniversary, Peyto Lake Adventure session, Icefields Adventure Session, this Cannon Beach Engagement, Jasper National Park Anniversary or this Emerald Lake Adventure session!