Expedition Peru | Cedar Lane Weddings
The trip of a life time to Peru, exploring Incan ruins, discovering elongated skulls & kissing a Llama.
With its rugged natural beauty, ancient ruins and architecture, rich history and vibrant culture, Peru is an unforgettable destination.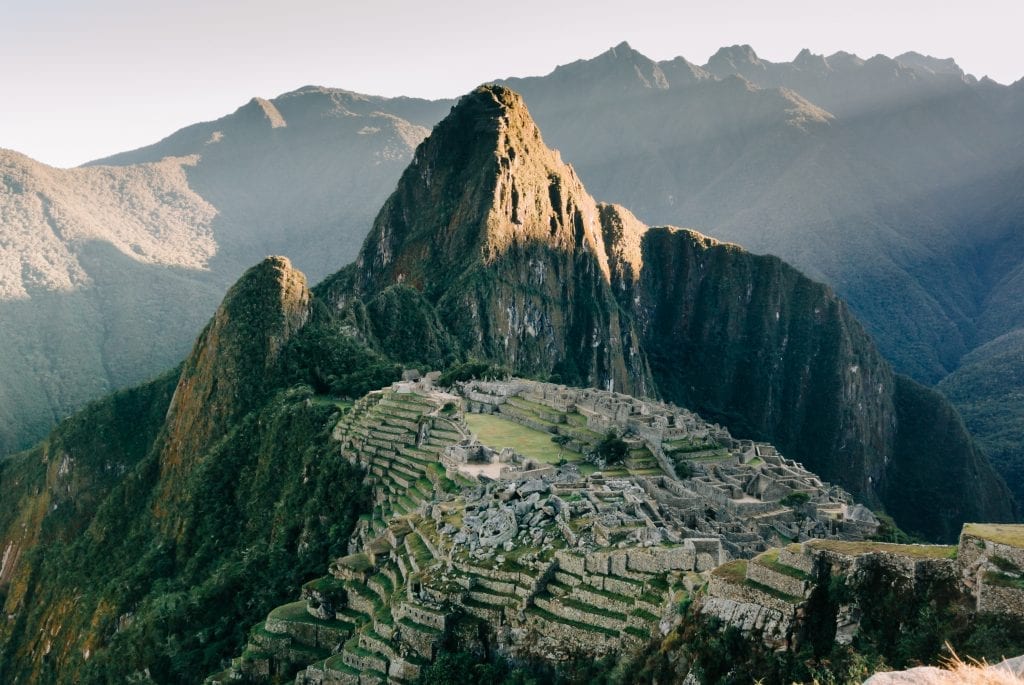 so while I was there for archaeology, we were based up in the Andes in the Anacash region. It's fairly Northern Peru. Definitely a beautiful area the closest town was Huaraz, a three-hour drive through the mountains and some of the highest peaks! We went through some pretty crazy tunnels to where everything was just pitch black for a couple minutes! It was nuts. And we spent four weeks living in a tent on the top of the mountains where we could see the Amazon rainforest in one direction and endless peaks of the Cordilla Blaches to the other. It was pretty badass! But! Definitely not something the everyday person can do, we had to have very special permission to even be at that location from the government as well as the local elders! After, I went to Lima and spend some time there seeing all the different museums and walking along the beaches. There's a really good neighbourhood called Barranco that's a very Bohemian style. Miraflores is where all the tourists go, but I didn't really like that area too much personally! Most of the people I know who've gone enjoyed it but I found it to be very similar to Cancun where there's just people everywhere! Barranco was not far away. Either way, both are close to historic sights. I didn't have any issues with security, however I did hear people who were robbed on the streets. So as with traveling anywhere that's just something to be cognizant of. I did have a bit of a sketchy situation with a taxi driver, because you barter your price at the airport with them or wherever they're picking you up, before you even get inside! And there is a miss calculation between us I guess because I thought he was going to charge me $15 but he was going to actually charge me $50! He also got lost getting me to my hostel, and it took him what should have been a 35 to 45 minute drive almost 2 hours! I definitely thought that I was going to get murdered and considered jumping out of the taxi a couple times! I ended up booking a 8 day tour through GAdventures! Because I didn't want to be trying to navigate the south American buses by myself and I figured it would be a good chance to meet some people! Most of the people on the tour were from Australia and there was a couple traveling alone as well, so I did make some really good friends doing that! The tour took us to Nazca which I really recommend to everyone! I had such a great time there! It was shocking from an archaeology standpoint to see tapestries and skeletal remains that are 2000 years old is lying around the desert! We went sand-boarding and dune-buggying which was just the most amazing time. So. Much. Fun. I ended up paying extra to do a flight in a really small plane over the Nazca Lines, which is something only a few people chose to do. I would recommend it to anyone though, it was so amazing to get to see the lines from above. You could really imagine the amount of work put into them and what they were possibly supposed to symbolize. We stayed in Arequipa – is amazing and I forgot to mention it haha they have the best food and antique stores and the ocean. And if you like mummies, the Ice Maiden is there and she is AMAZING to see and learn about.
After this, we went and did a two-night home stay in a small village in the middle of Valley. That was pretty amazing! Locals volunteered to host us into their homes and showed us everything that they did traditionally. We we're dressed in their traditional clothing as well and helps them shell soybeans and make rope and all sorts of other tasks. And then they had a big celebration and dance to welcome us!
We picked up the some elderly women from a nearby tribe on our way there and they got on our bus and sang traditional songs to us. That was really amazing to experience! They were hitchhikers and we just happen to have enough space for them. After that we bussed overnight to Cusco, it was about a 18 hour bus ride I think. It was definitely trying for me because I get motion sickness in foreign countries, on swerve-y roads… Which is basically everything that Peru is! I found that Ginger helped me because it didn't make me drowsy – Gravol does. Once we were in Cusco it was like a whole different country almost! I enjoyed it a lot more than Lima, it has a small town vibe but it's still busy and fun. I'm not much of a partier, but I enjoyed the restaurants and being able to stroll down the old town streets and look at churches and appreciate the architecture and go through markets and pet every single llama and alpaca I met along the way! Because I booked my spot on the tour so last minute, I didn't get to do the Inca Trail! They say to book that six months in advance! So almost everybody did that in my group except for one older woman and so she and I just enjoyed the town for a day and a half without everybody and then we got in an old timey train up the mountain.
We got to Machu Picchu the same day as the rest of the tour did, just in time to see sunrise over the mountain top! The guides take you up an 10-15 min STEEP hike to the best spot, so definitely hire one for that part!! The best time of year to go to there is going to be around the summer solstice, because that's the whole reason Machu Picchu was built. The light goes through one of the buildings holes and illuminates everything and it's pretty amazing. I was about 5 days too late to see it! I'll have to plan it out another time, I do have every intention of going back to Peru one day! My tour them actually wrapped up in Cusco the next day and I chose to fly back to Lima instead of taking a bus because the idea of being on a bus again for so long was enough to make me sick! The flight was only an hour! And then I spent my last few days just kind of puttering around in the city checking out the museum that I had missed before and going back to a few I really enjoyed. I remember eating shrimp gnocchi on my last night in Peru with some wine watching the ocean come in and out. I was just such a strange thing to remember I guess, but I do! It felt like I was in Positano almost! Anyways, I know this is super long! That's because I've been thinking about it for over a month now to tell you LOL I'm sure you've had most of your trip already but maybe this will help! If there's anything that I wish I could have done it would have been to go to Lake Titicaca, I just did not have the time as it's basically on the Bolivian border. It would have been amazing to go though! One of my friends also took a two-day boat ride up the Amazon River to an almost yoga like Treehouse Retreat where she got to see all sorts of animals in the Amazon and I wish I would have gone with her to that! But you need a vaccination I didn't get before going. It's hard to do everything though! Peru is huge and has a vast history! So I wouldn't say I regret anything in all honesty. Although I might skip having tried the guinea pig! It tasted like chicken but there was hardly any meat and a lot of bones! And traditionally they serve it with the head still attached in the legs and everything… it's definitely shocking to have that come out to your table!! Peruvian people were all absolutely amazing, they all were out to help in any way possible. Once I checked into one of my hostel rooms, they hadn't changed my bedding yet. I went back down and just asked if I could get a towel so I could shower before dinner, and when I got back from dinner they had gifted me with 8 watercolour paintings! I still have them! They were so big that they only just fit in my backpack, which is all that I had. I had to slip them in between the canvas and the plastic back support to keep them from bending too much! But ya. Highly recommend Peru ♡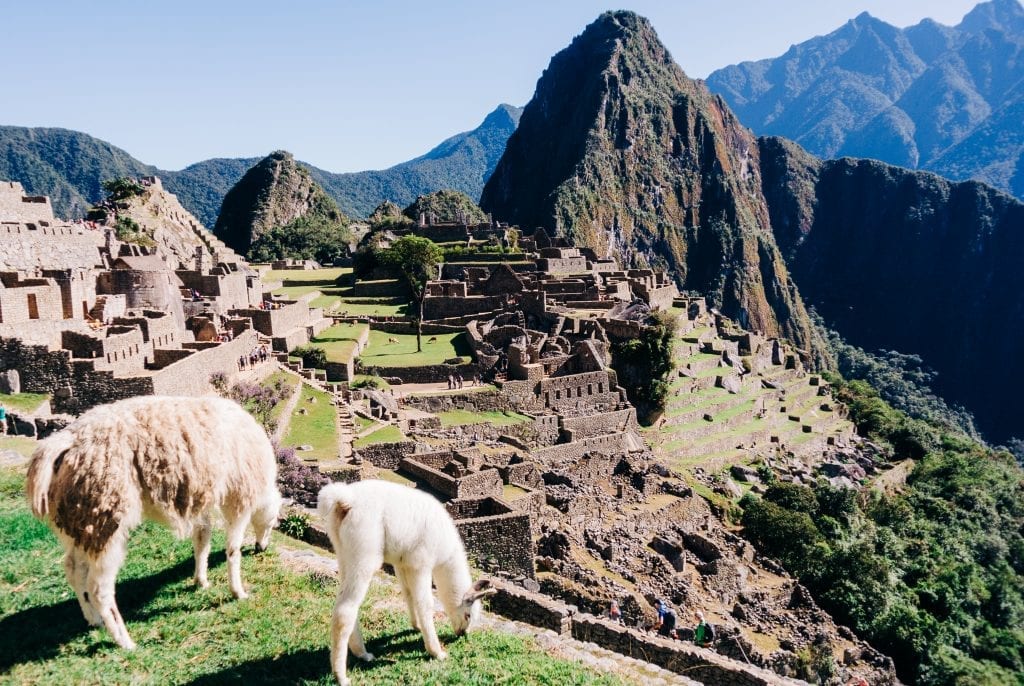 Thank you for reading about Expedition Peru & for visiting my Blog, I am Melissa – the girl behind Cedar Lane Weddings! Are you planning your elopement and looking for someone to help guide you through process?
There's nothing I love more than helping couples create an authentic intimate wedding day of your dreams, where you conquer an amazing adventure together, and have the privacy & safety to truly be yourselves. Elopements bring the focus of a wedding day back to you two as a couple. They don't have the "performance" or "production" vibe of a normal, traditional wedding day. You can design the best day for the two of you, from start to finish, and at some point in your grand adventure, be in a gorgeous & unique location and commit your lives to each other.
If you enjoyed this 10 Adventurous Things in to do Banff, please make sure to view my Elopement Resources & Inspiration posts, including my recent 5 Tips for your Jasper Elopements & Guide to Planning Epic Adventure Elopements!!
If you enjoyed this adventure Expedition Peru, be sure to read about Iceland, Ireland & Nepal too!!