Kananaskis Elopement Inspiration | Cedar Lane Weddings
The story behind this beautiful, inclusive, Kananaskis Elopement Inspiration
Weddings are ultimately a fusion of family traditions, cultural customs, the impact of modern trends and ideas and the individual style of the couple themselves. This Kananaskis Elopement inspiration shoot is here to help showcase that traditional aspects can still have a home in your elopement plans.
See more elopement inspiration 
Using the emerald waters of Barrier Lake and the Rocky Mountain skyline as the backdrop, the creative team uses strategic colour and natural elements to create a truly inspired setting.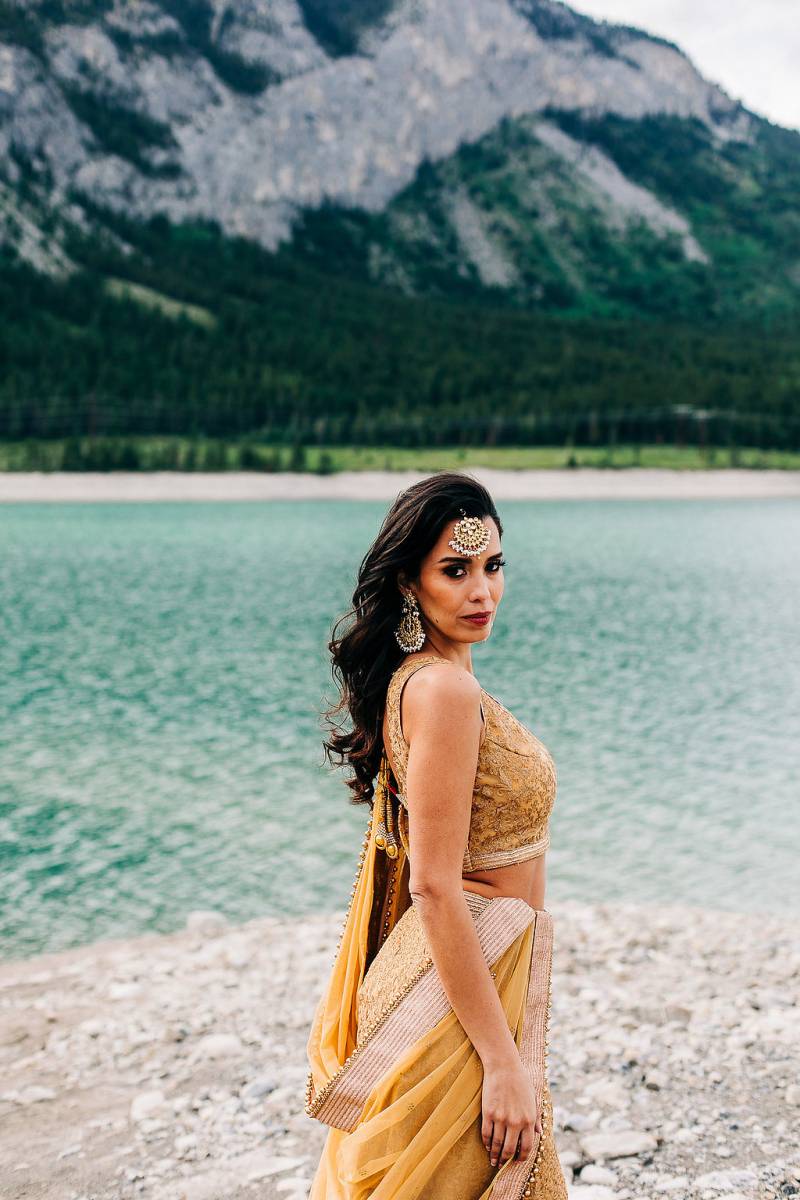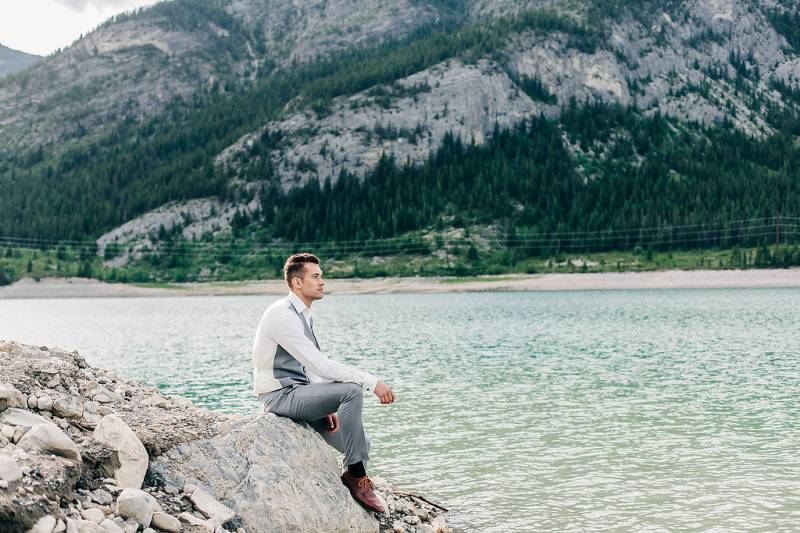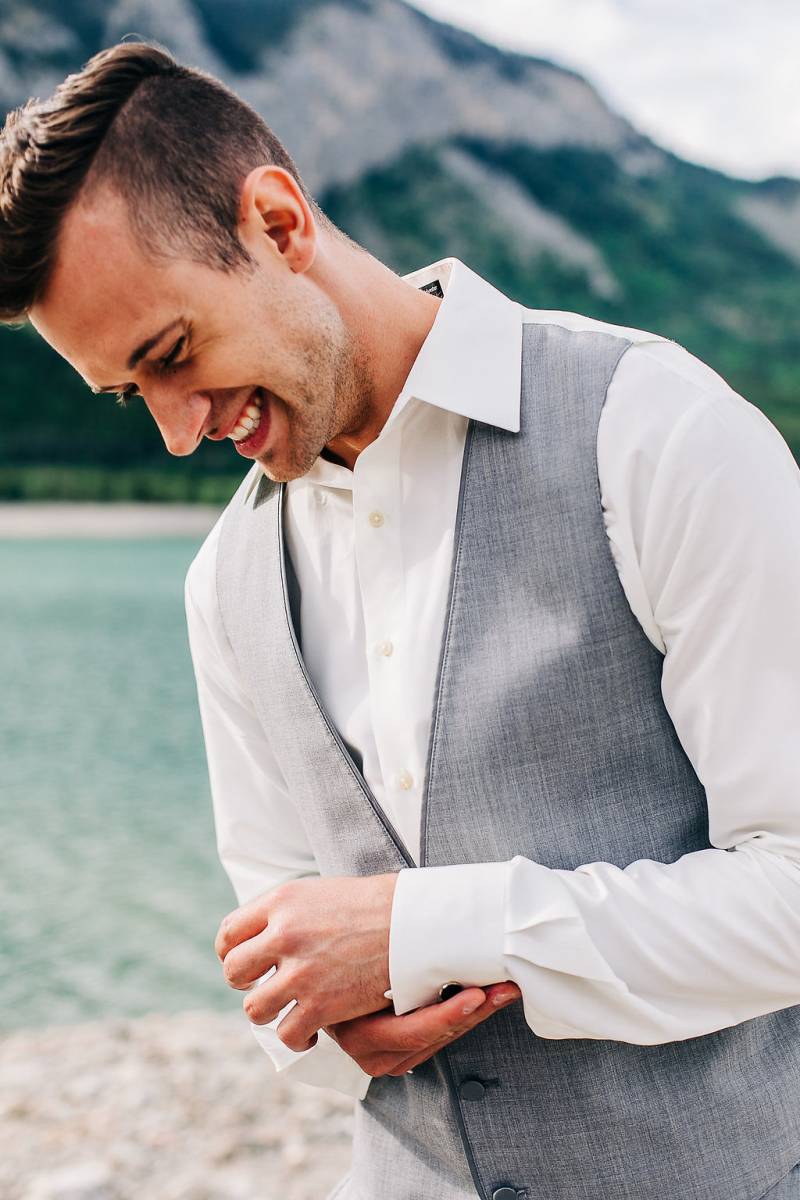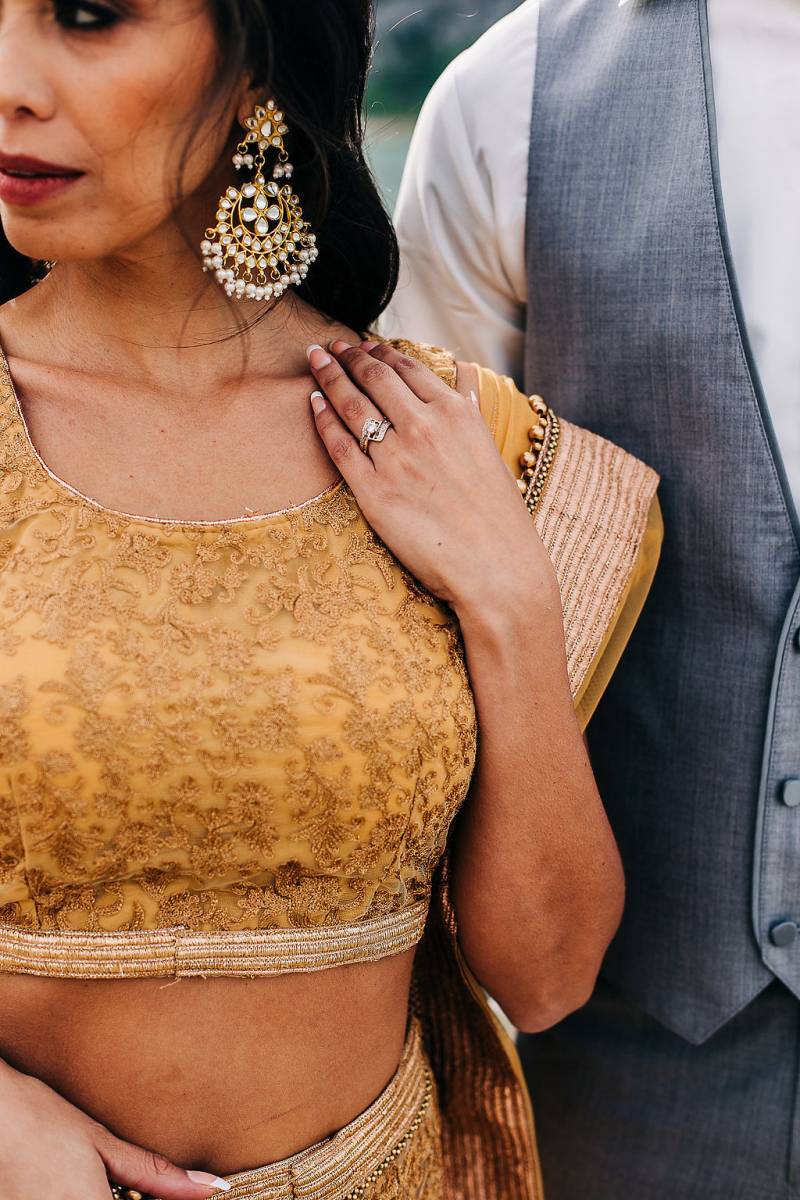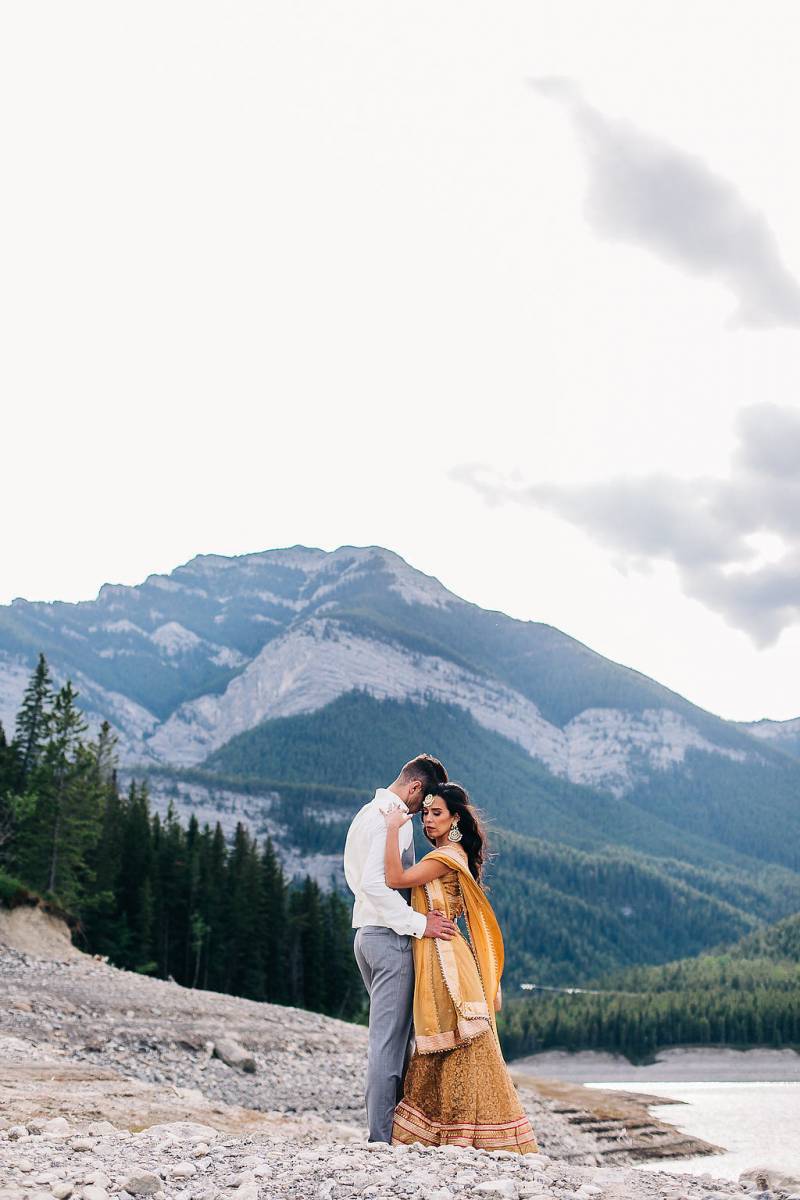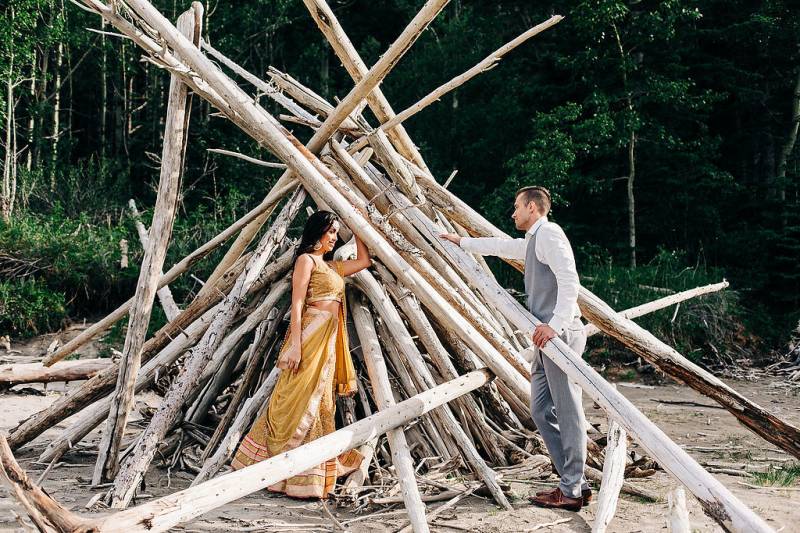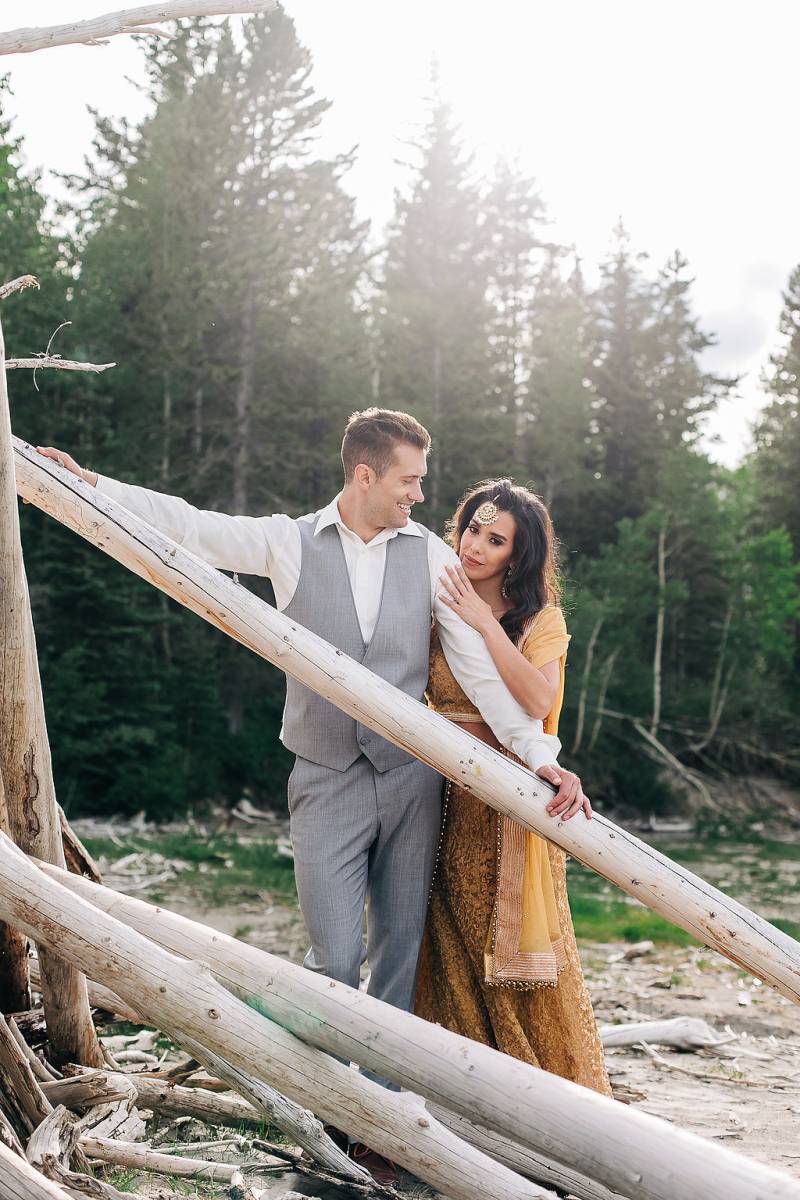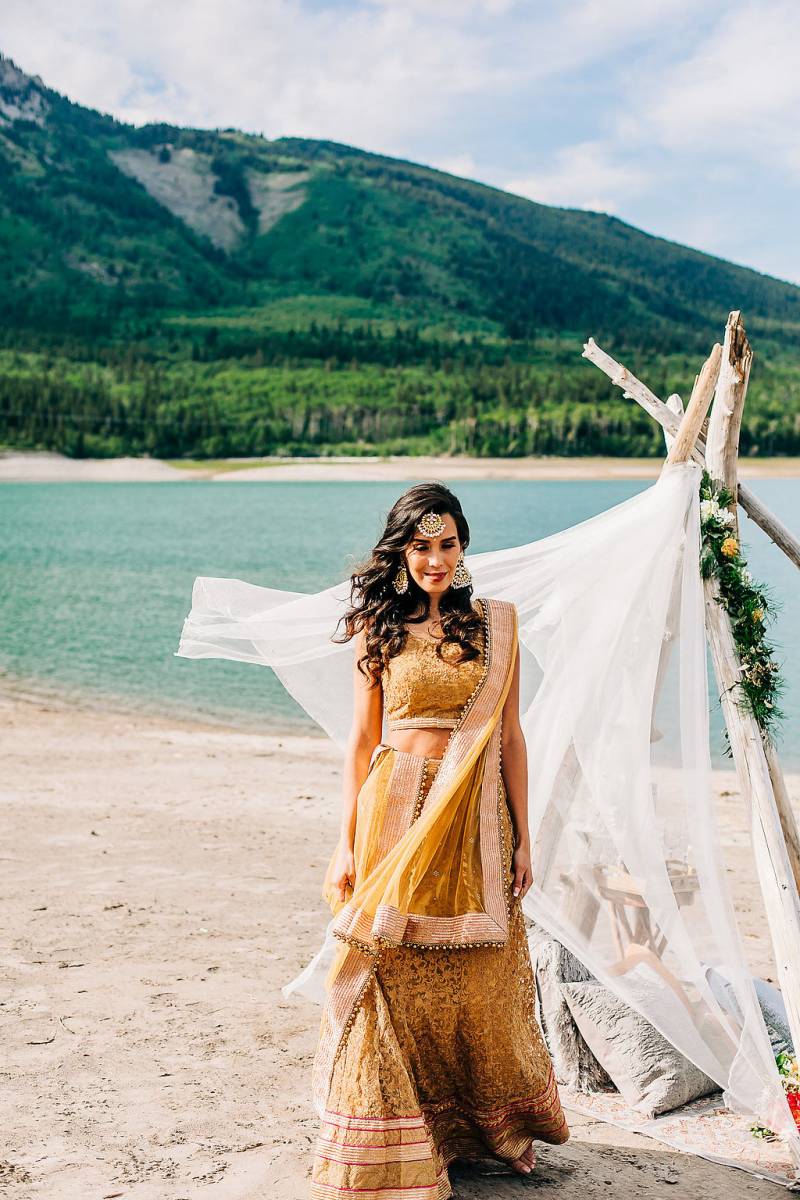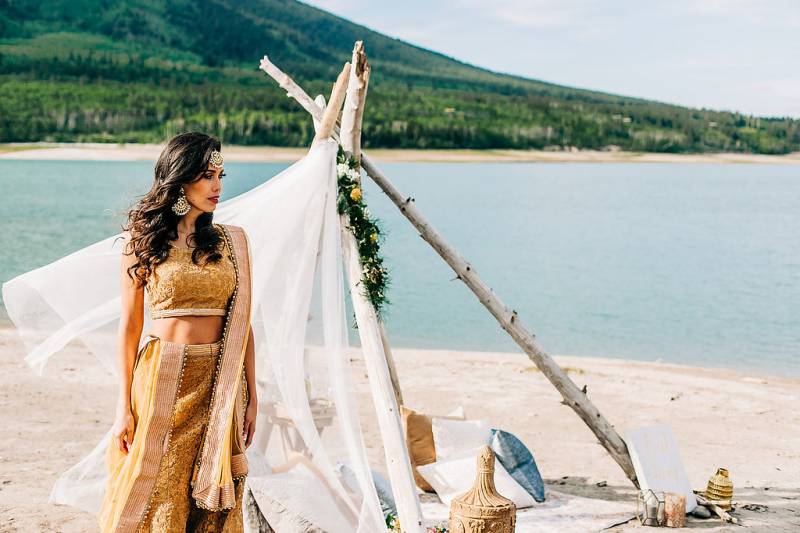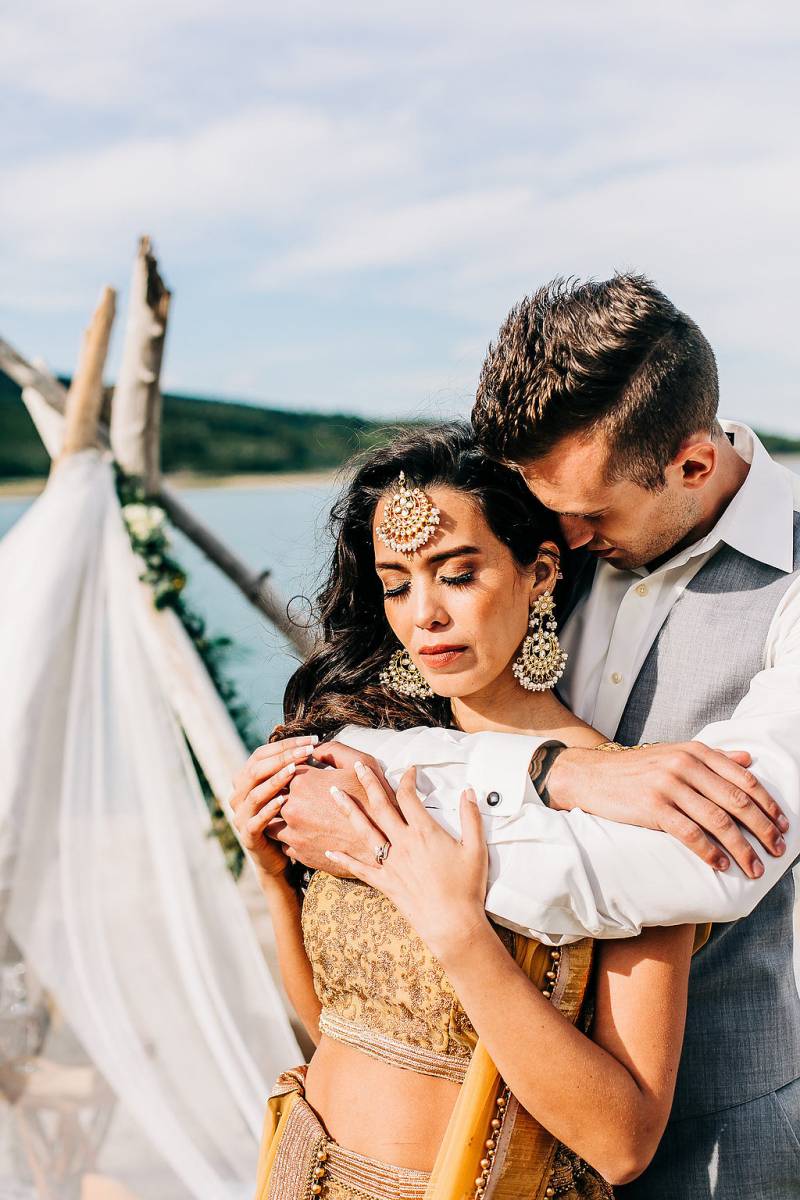 From the planner:
Canada is a country full of diversity, and it's times like these that we need to remember diversity is beautiful. Its people are as diverse and varied as the landscapes we are blessed with between the east and west coast. One such location nestled in the Rockies of Alberta is the stunning Barrier Lake. Barrier lake is a beautiful emerald coloured lake surrounded by tree-covered mountain tops and a sandy beach full of stunning driftwood that is perfect for constructing a makeshift teepee. We wanted to showcase an elopement that was the perfect mix of both Canadian and Indian heritage. The natural mountain backdrop, with raw driftwood structure, perfectly encasing the natural beauty of the Canadian wilderness mixed with patterns, gold accents and wood carvings paying homage to intricate details that are well known to the Indian culture. Add in bright flowers, two traditional outfits and we get the perfect modern reminder that blends are beautiful.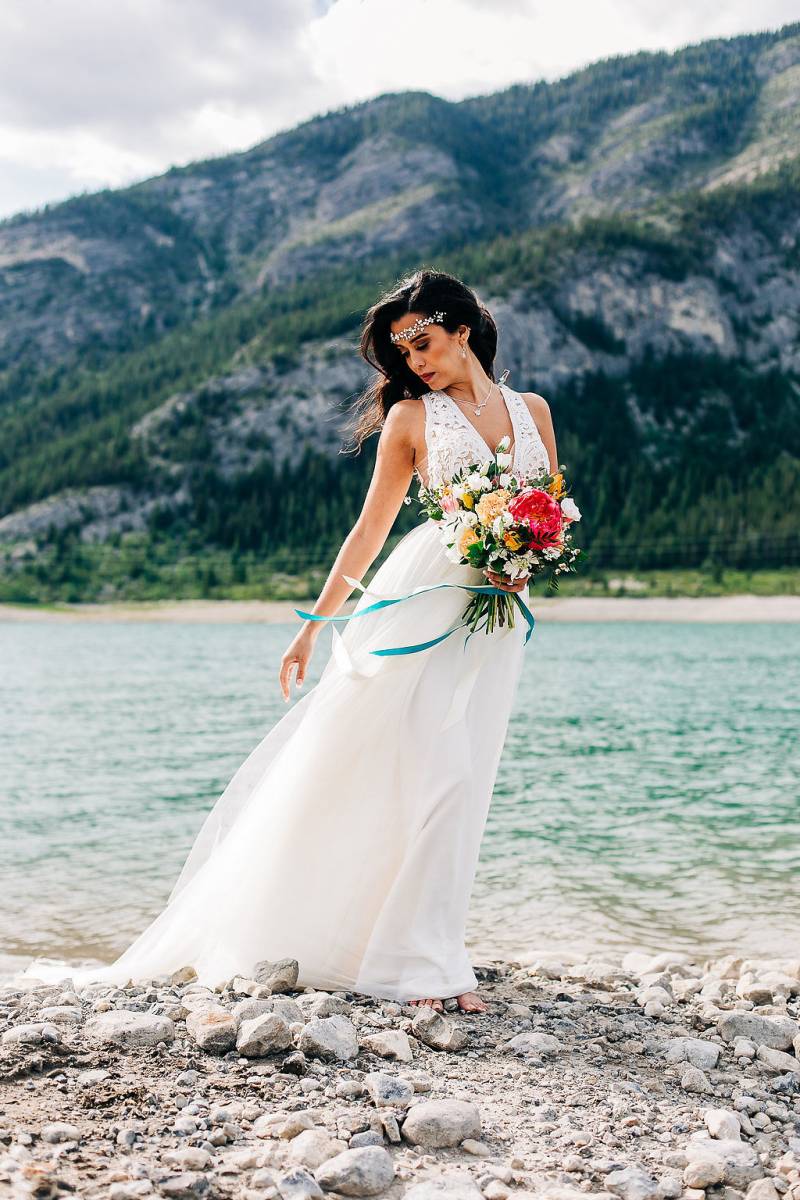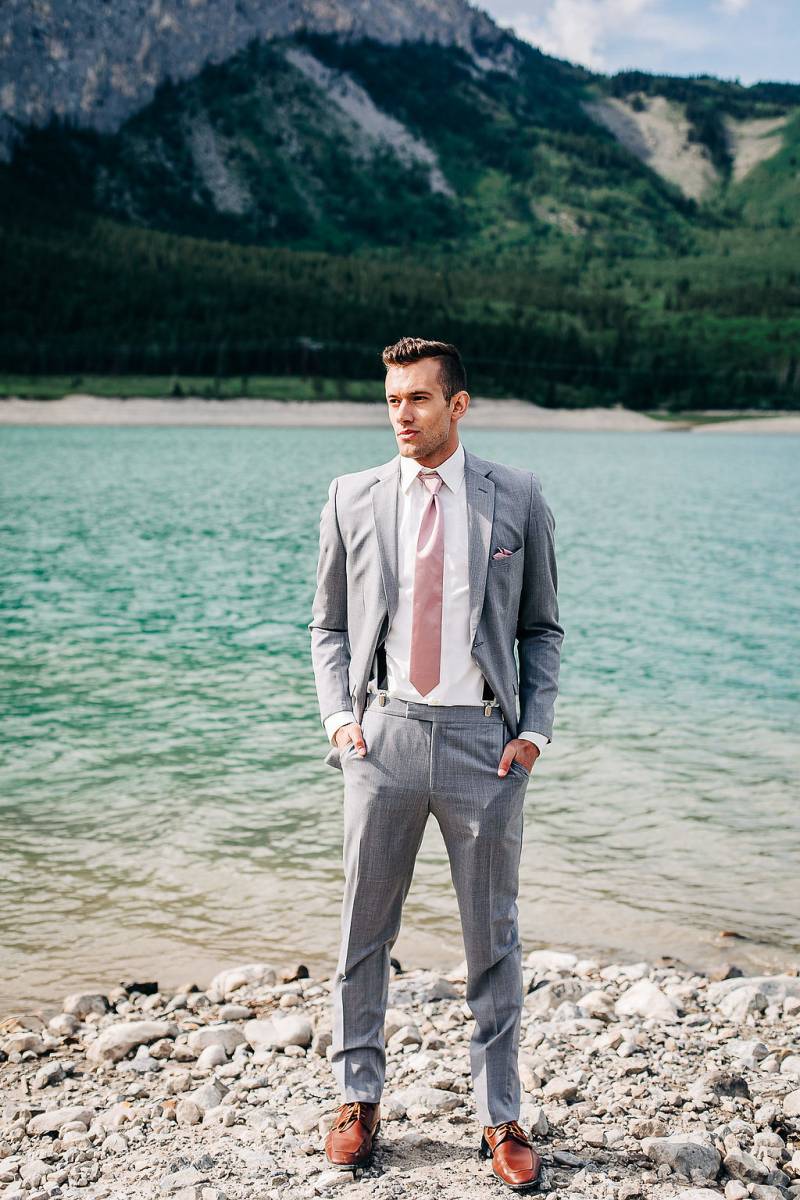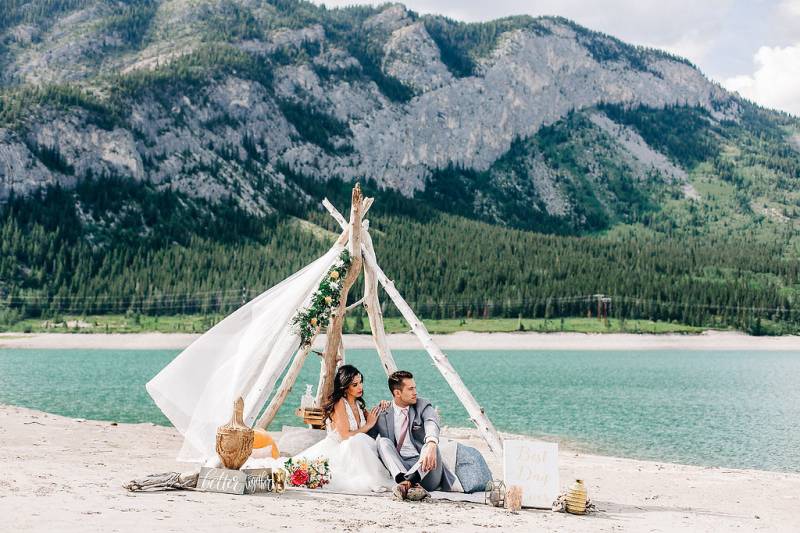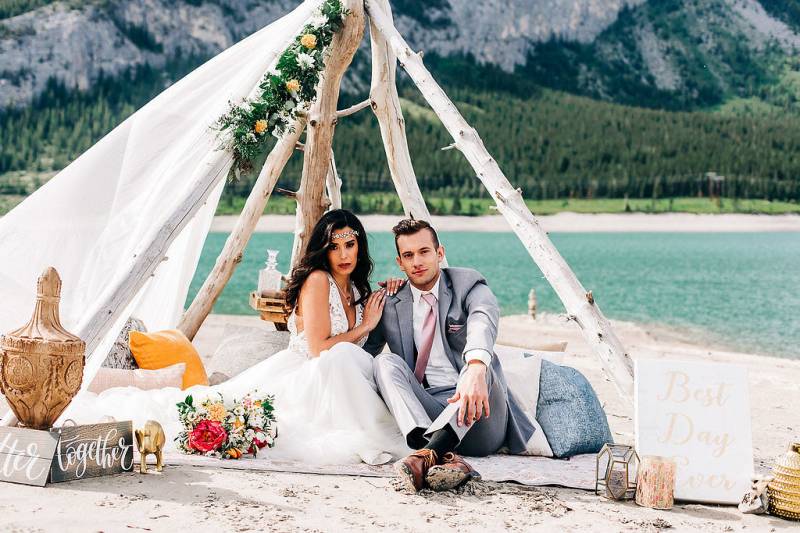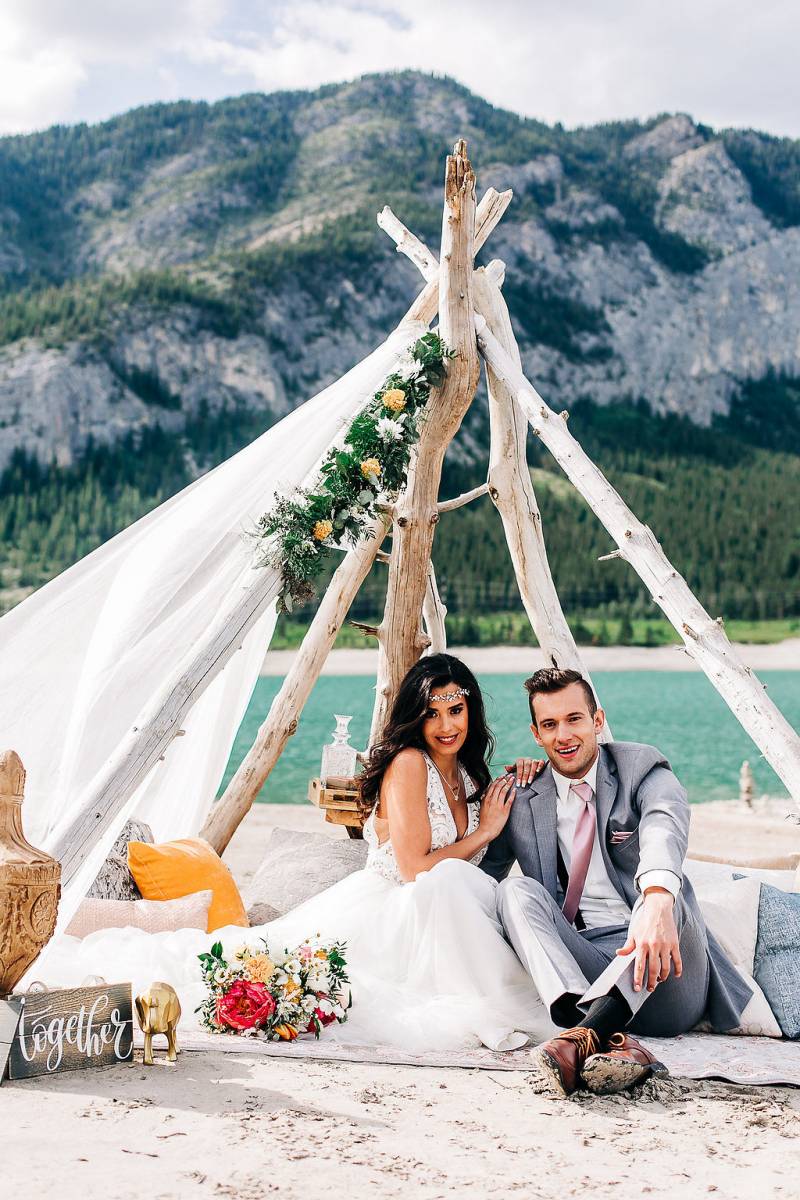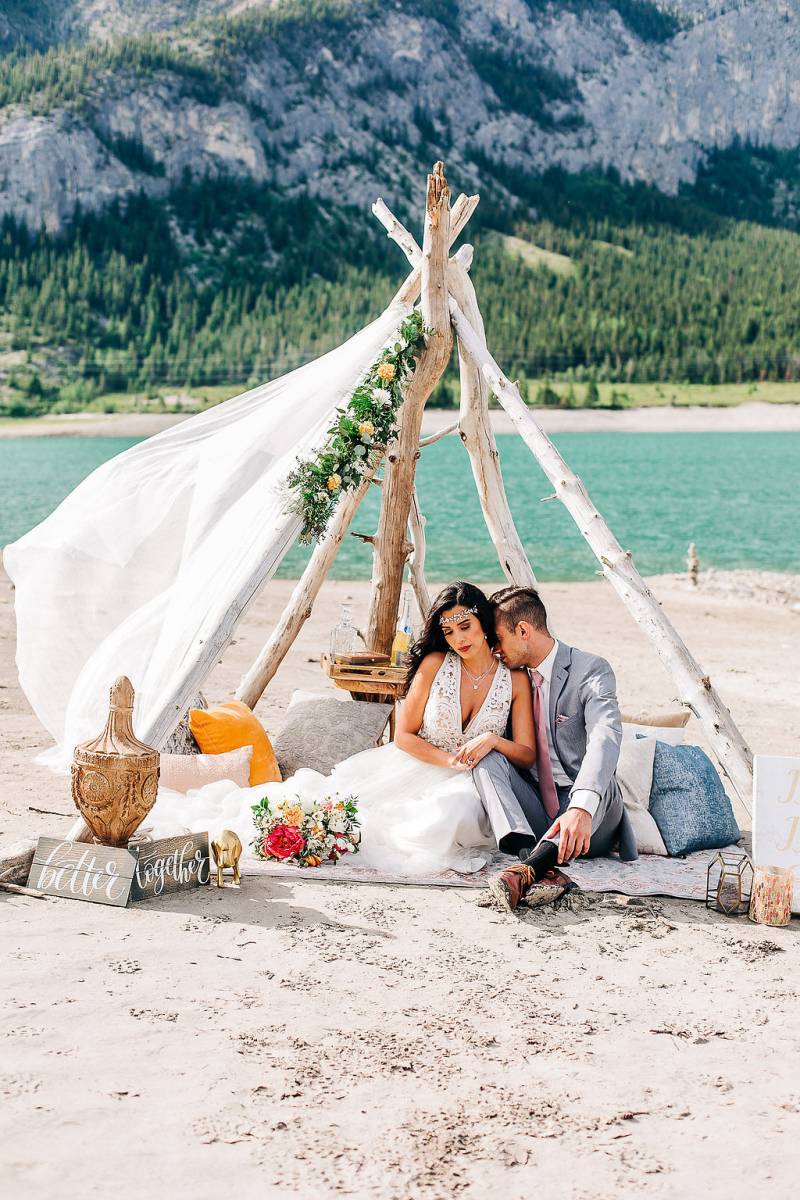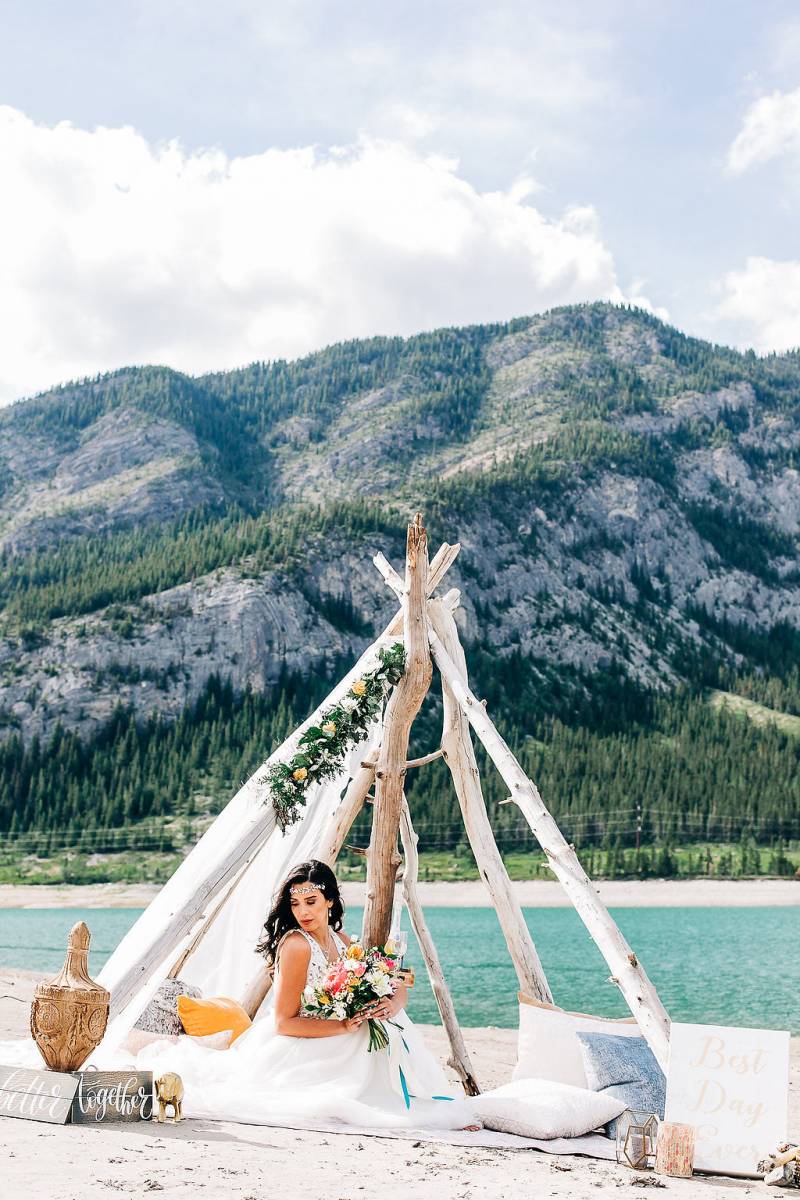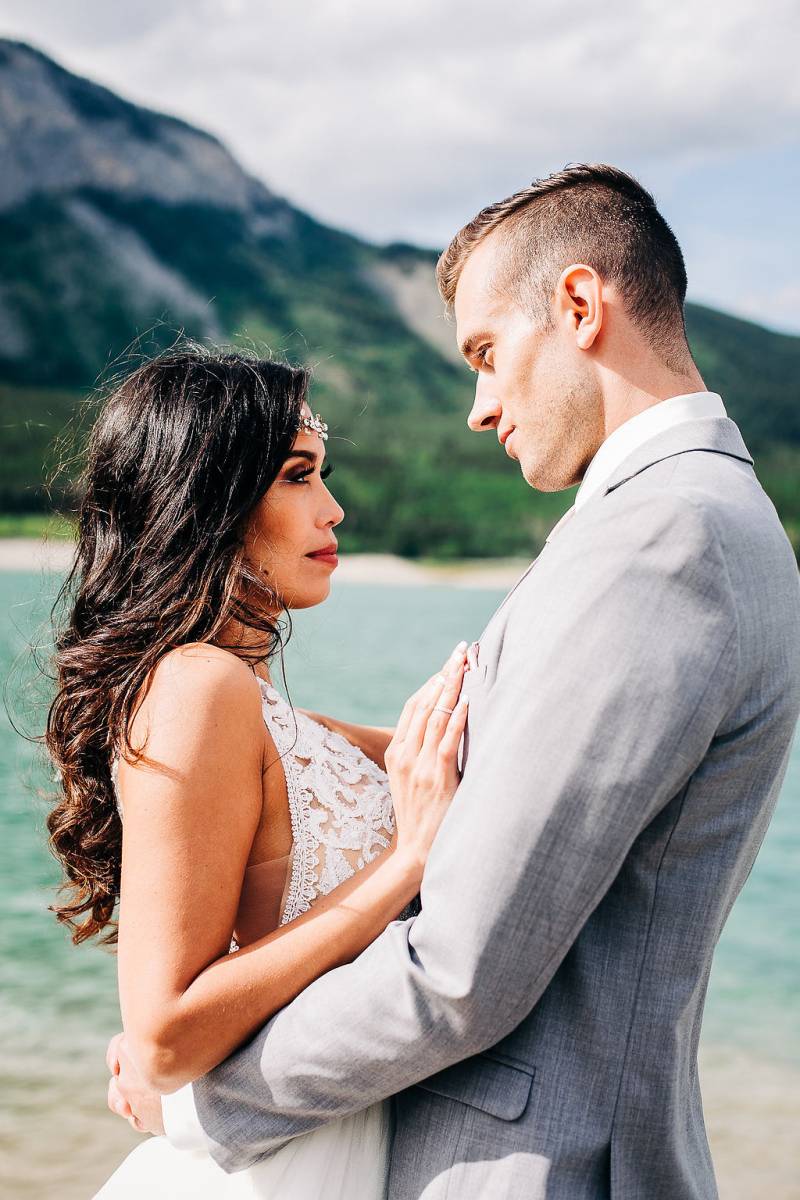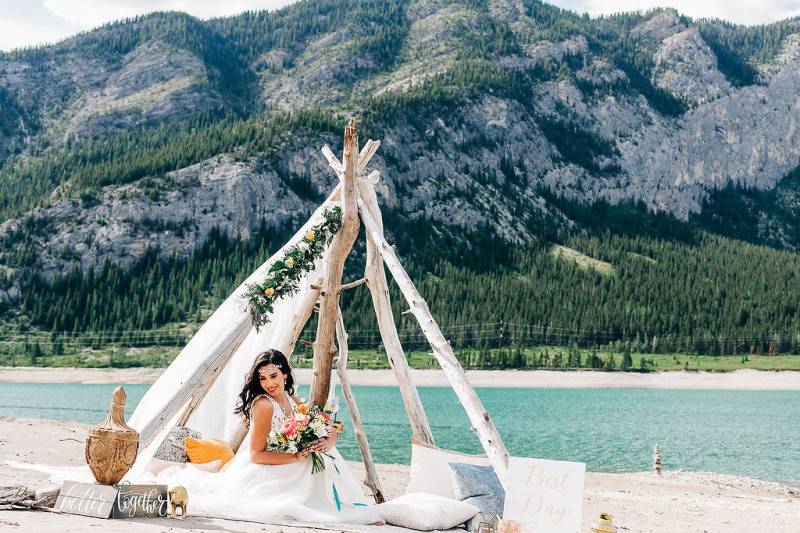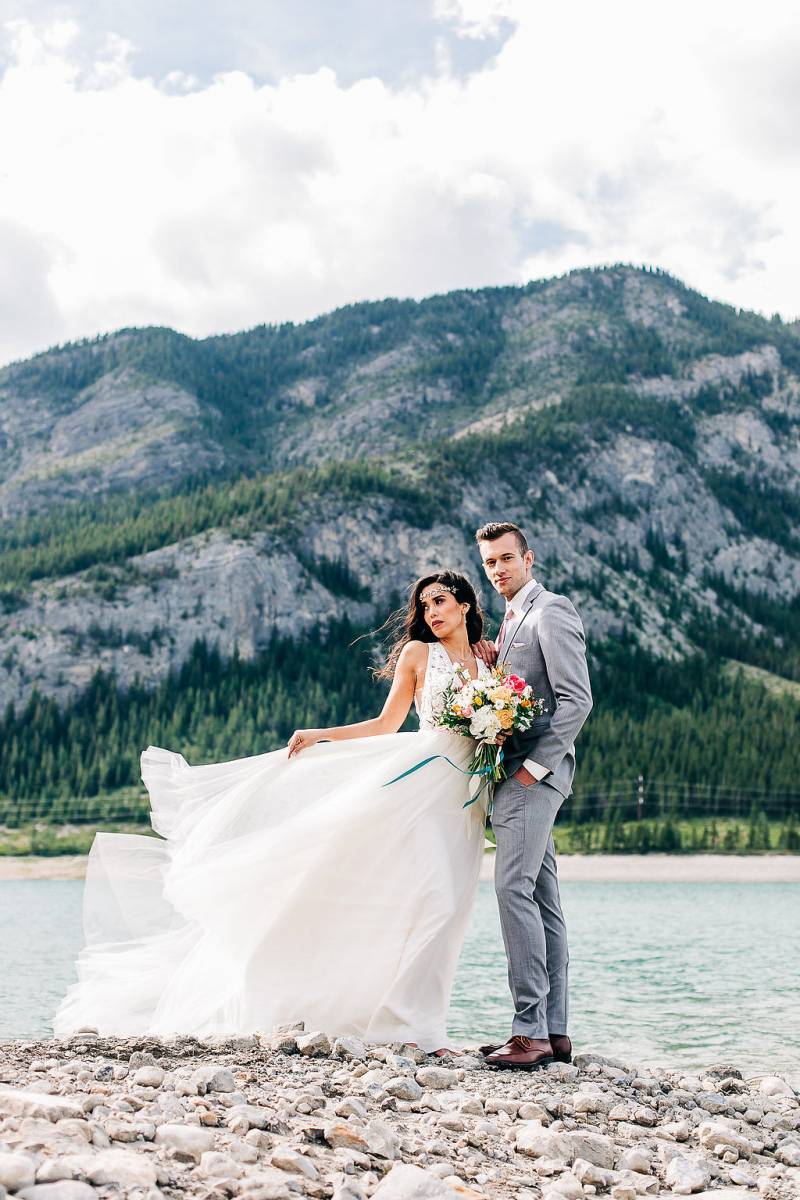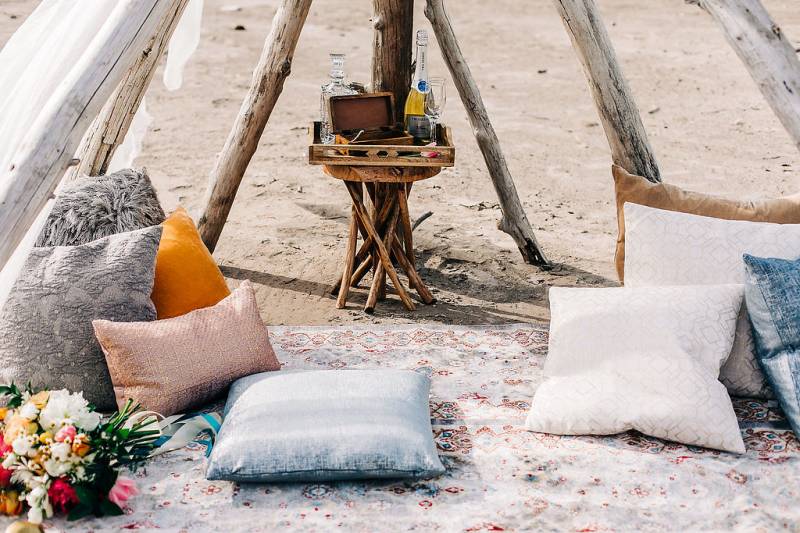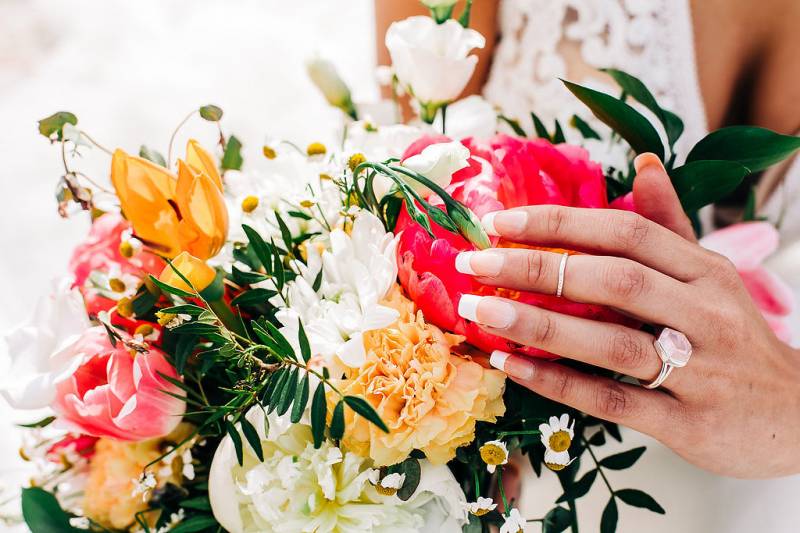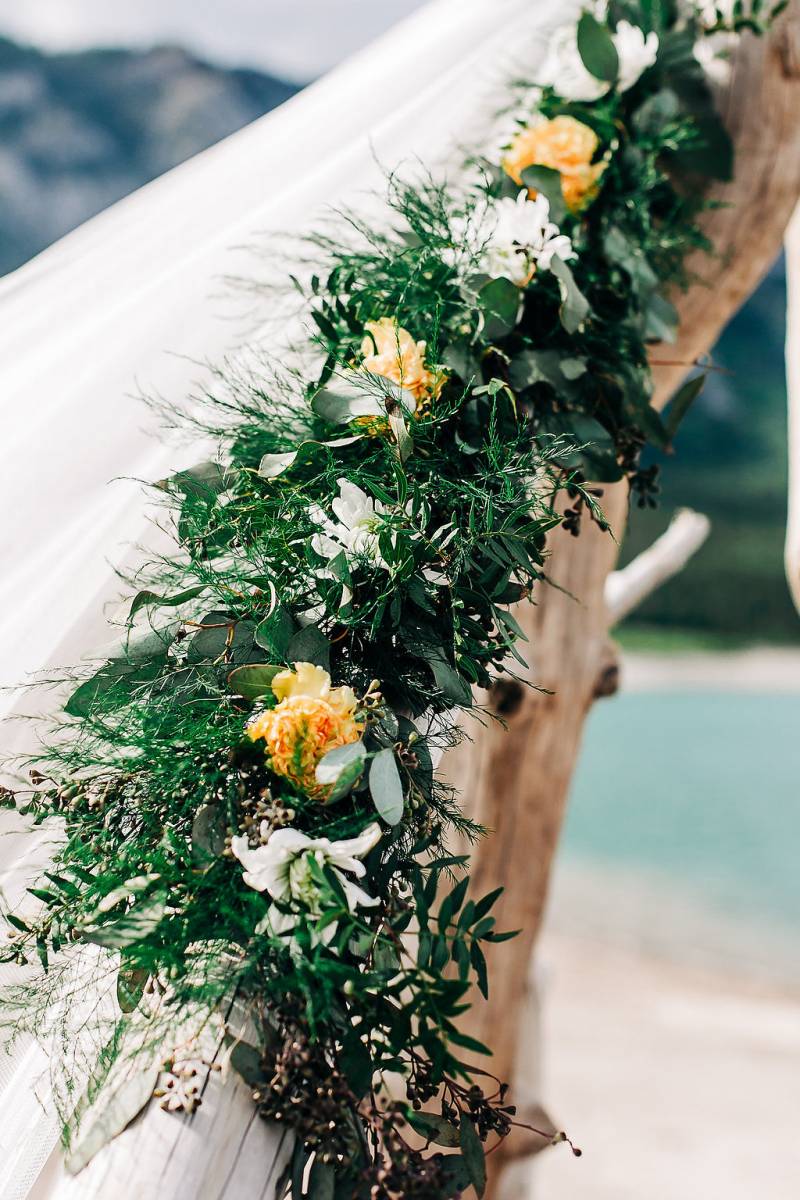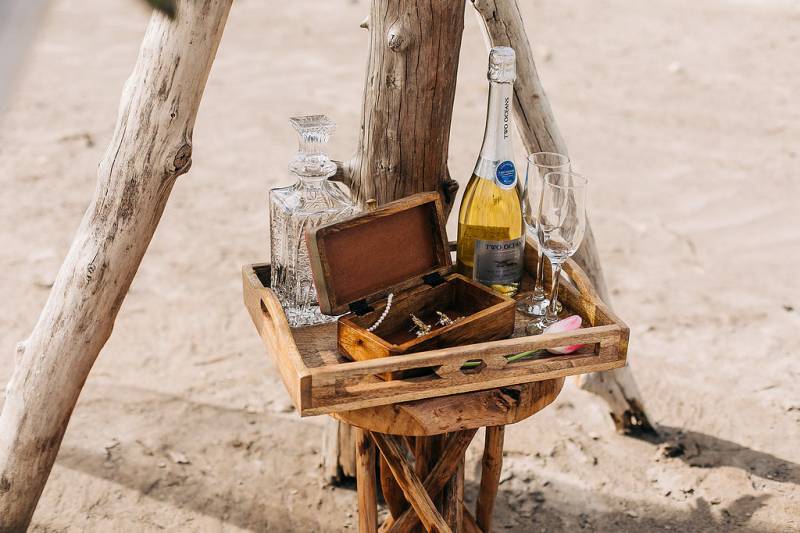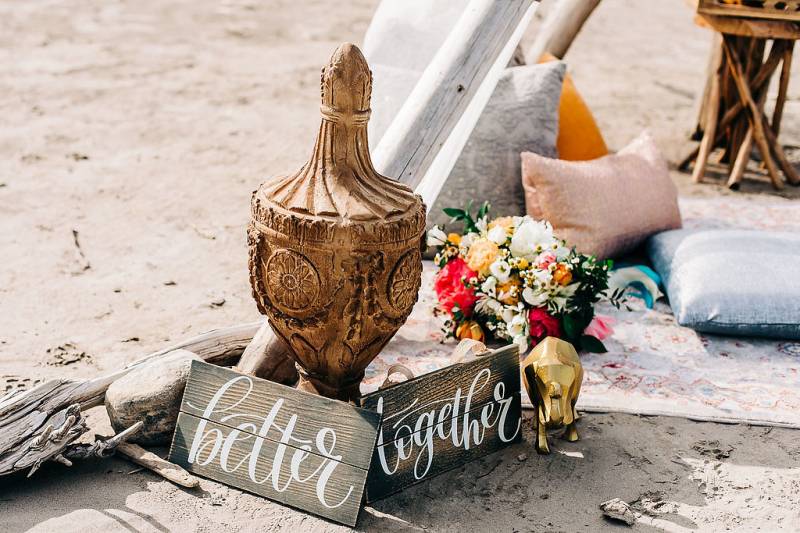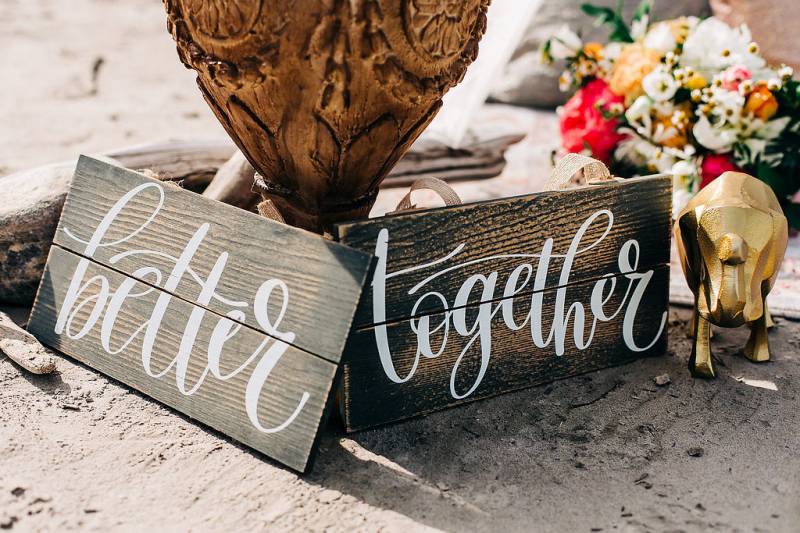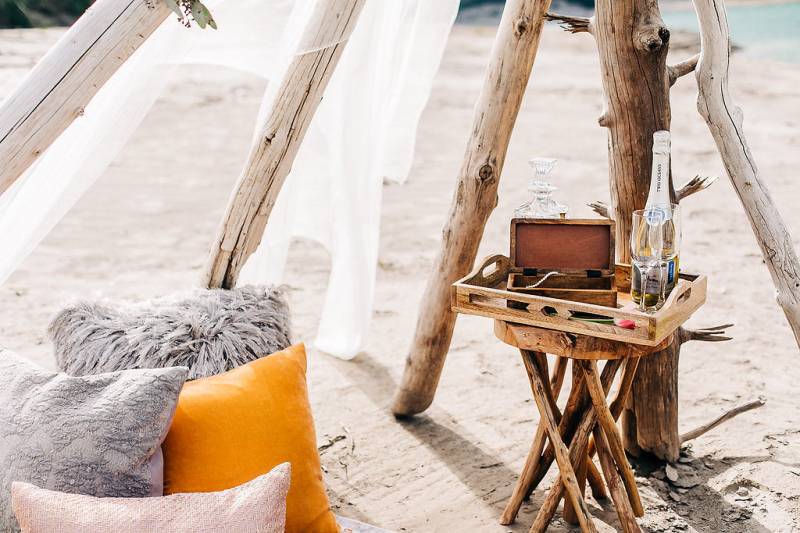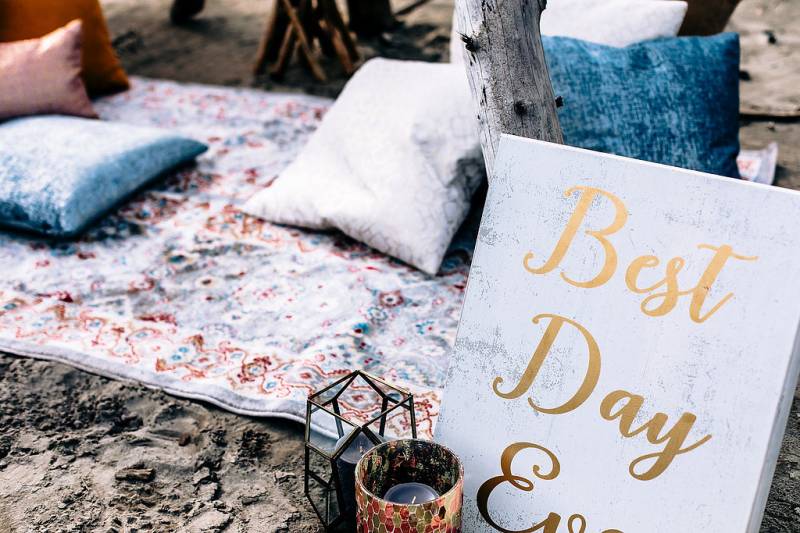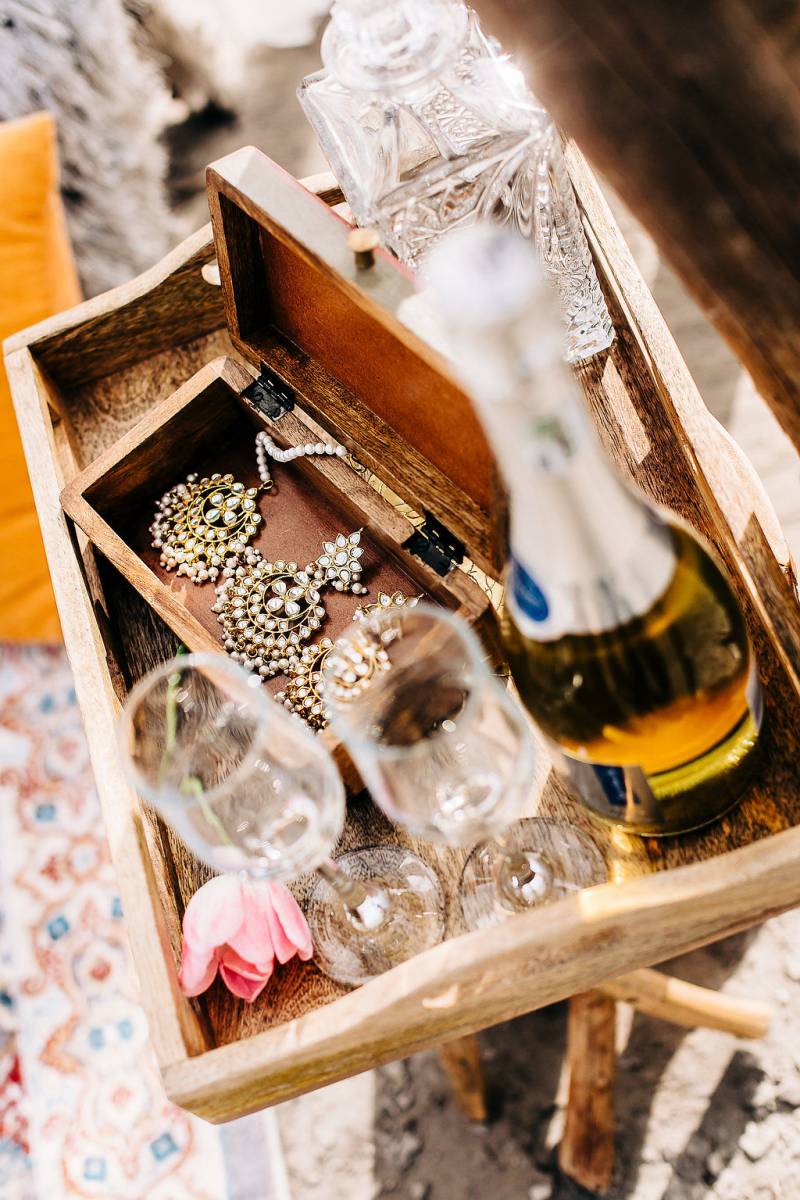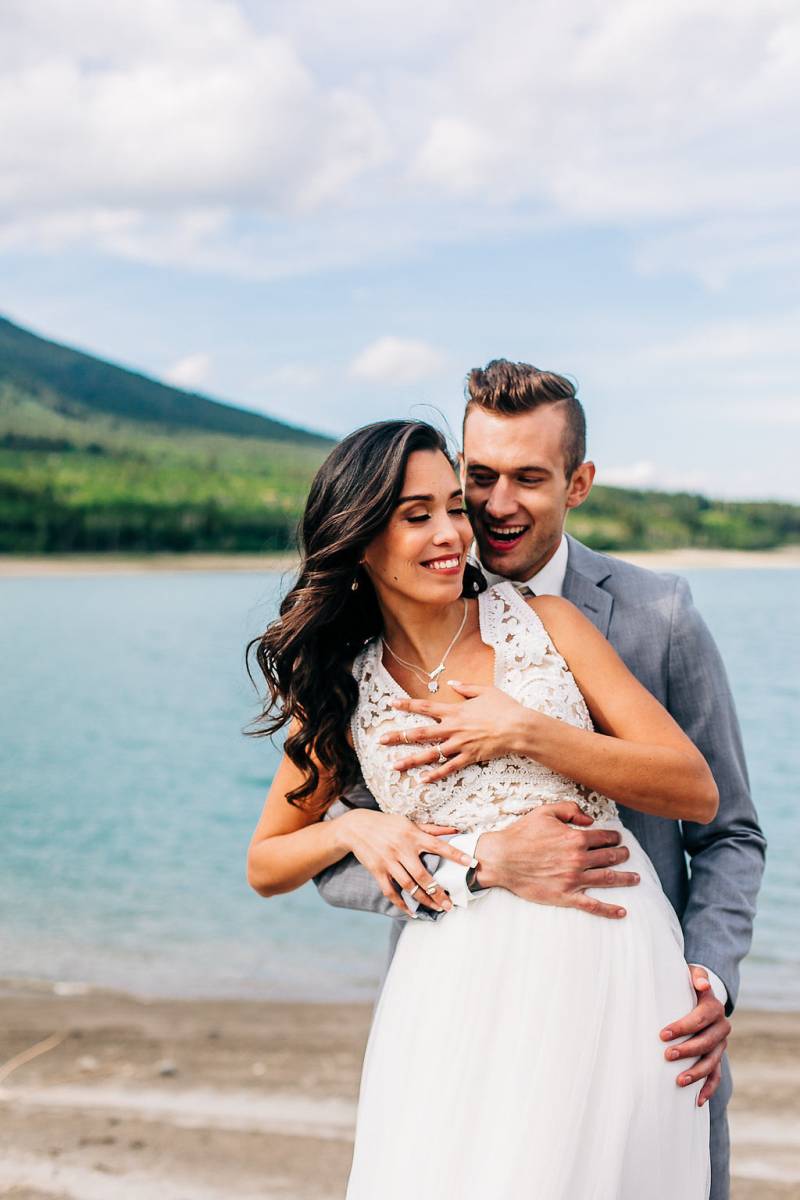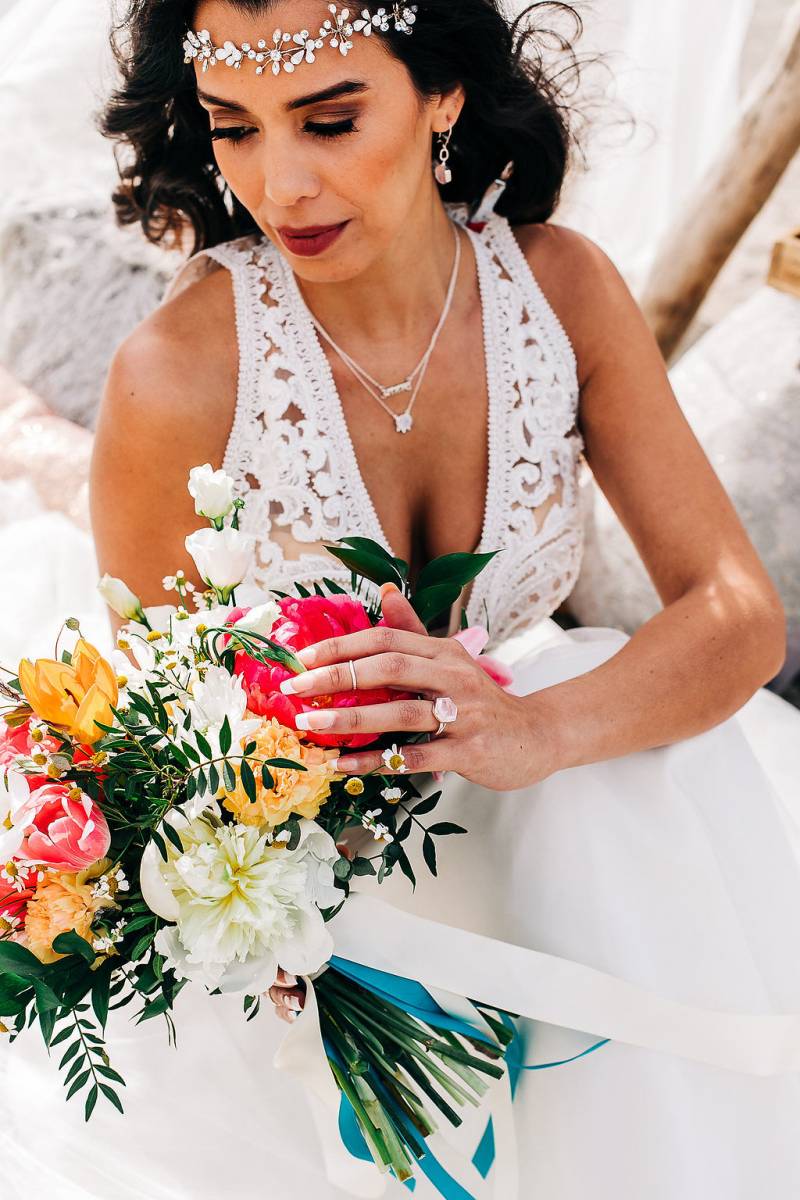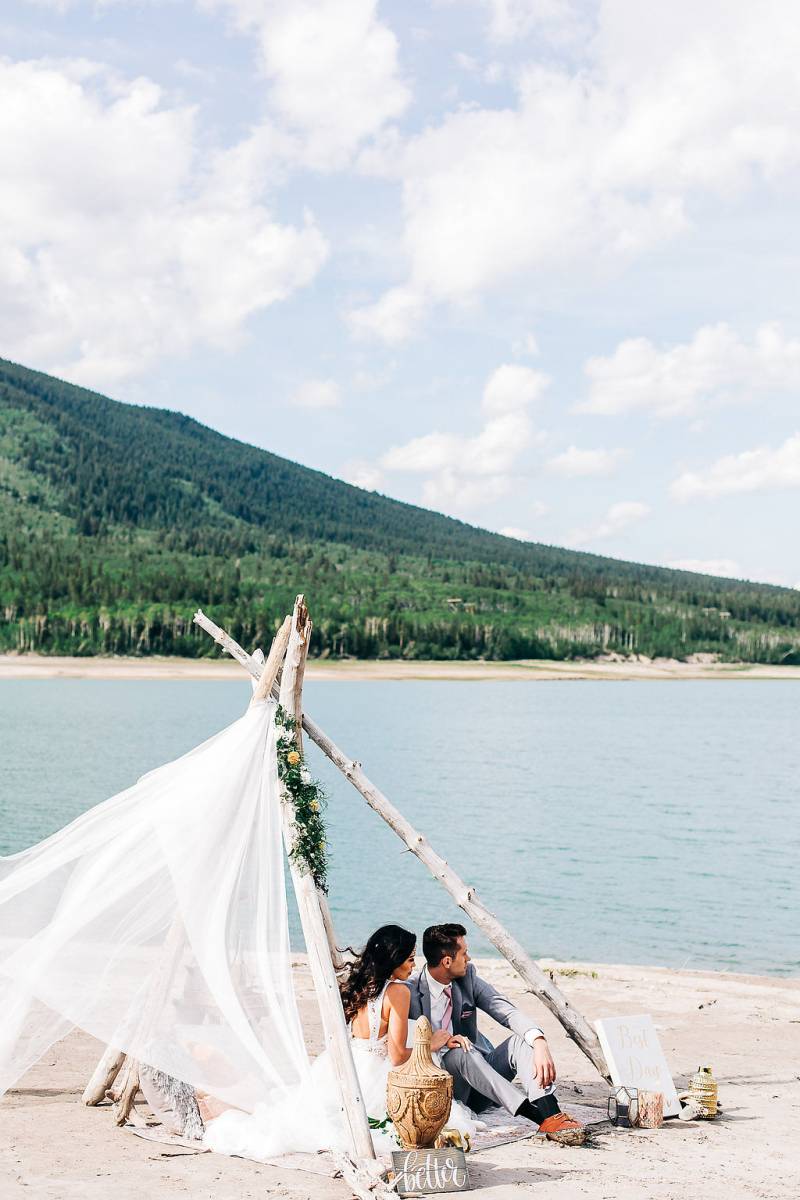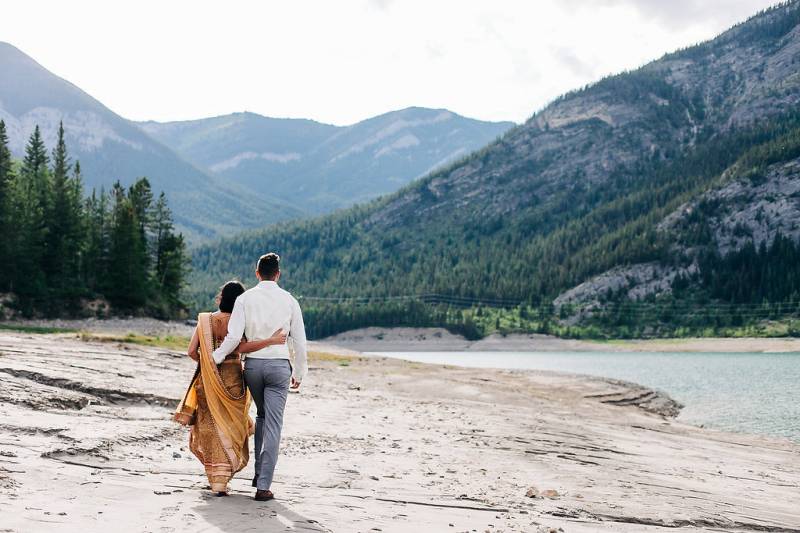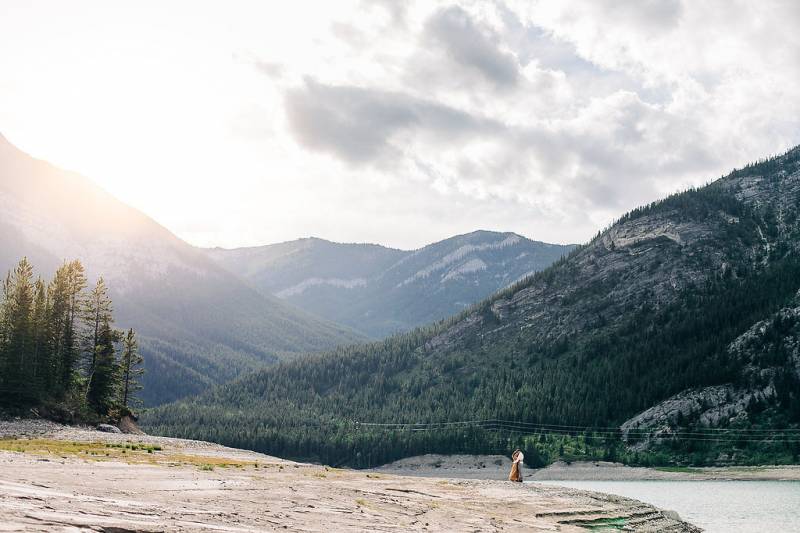 ---
Vendors involved:
---
If you enjoyed this beautiful Kananaskis Elopement Inspiration, please make sure to read my recent Adventure Elopement at Peyto Lake or Moraine Lake Anniversary session as featured on Rocky Mountain Brides! For more inspiration, please take a look at Cannon Beach PNW Galaxy Elopement & Spring Nordegg Elopement posts.
---