Lake Louise Elopement | Eco Friendly Adventure Elopement
Nadia & Mike reached out to me just a few short weeks before their Lake Louise elopement date. As a couple who, like many this year, have been impacted by the worldwide pandemic. They really wanted to have an overall chill experience, with a green and Eco Friendly Adventure Elopement. In fact, they were so relaxed that they even played rock-paper-scissors to see where the 2nd location was going to be! While getting ready, Mike had to take his knife to his shirt to cut holes for the cufflinks his mother sent across the country for him to wear. 
Their Lake Louise elopement was on the sunniest and hottest day of 2020, with not a cloud in the sky. We spent our time between three of the most iconic locations Canada has to offer. A first look and ceremony on the shores of Lake Louise; followed by dancing and celebrating along the trails of Emerald Lake; finishing off with the most amazing picnic reception at Moraine Lake. The Banff National Park Trifecta! One of the most amazing parts of the whole story is that beside Lake Louise, neither of them had been to any of these locations before! They entirely trusted me to location source their day and suggest how to best spend it together. 
Eco-Friendly Adventure Elopement?
During the planning process, Nadia let me know she really wanted to have a sustainable day with minimal impact on the environment. This really resonated with me and my leave no trace policies. They also wanted to incorporate a reception style table-scape in the day. As a creative alternative, we planned an epic picnic, full of handmade goodies from friends back home. During the days before their elopement, they went to their favourite farmers market & picked out items for the picnic. Nadia even brought flowers from their own garden, and her dress was handmade in Canada by Truvelle. After packing in all the amazing items they prepped for their picnic reception, these two watched the sunset and the moon rise together. These two danced the night away on the designated trails at the end of their elopement day, while popping some sparkling water to celebrate their story.
One of the best parts of eloping is curating an experience that speaks to your soul on a deeper level, while supporting the environment – thinking "elopement" is the same as thinking the "sustainable" and "support local" movements. Words do not do justice to the truly powerful day Mike & Nadia crafted, as an Eco Friendly Adventure Elopement. Their trust in me for guiding them through their Lake Louise elopement from the locations, times and even vendors hired. I was so incredibly stoked to see the custom vow-books I gifted them make an appearance at the ceremony. And to have delivered this epic 3-lake elopement adventure a solid 5 weeks early!! I truly believe in over delivering on my promises to each of my couples! And one of the perks of everything happening with COVID is sometimes faster turn around times with vendors.
Lake Louise Elopement
Mike & Nadia, thank you again for sharing this incredible adventure with me. For asking me to be part of your story AND for allowing me to help create something so authentically you! I am incredibly humbled by your trust in me and for allowing me to photograph your beautiful story.
Here are a few of my favourites from their full day Lake Louise Elopement.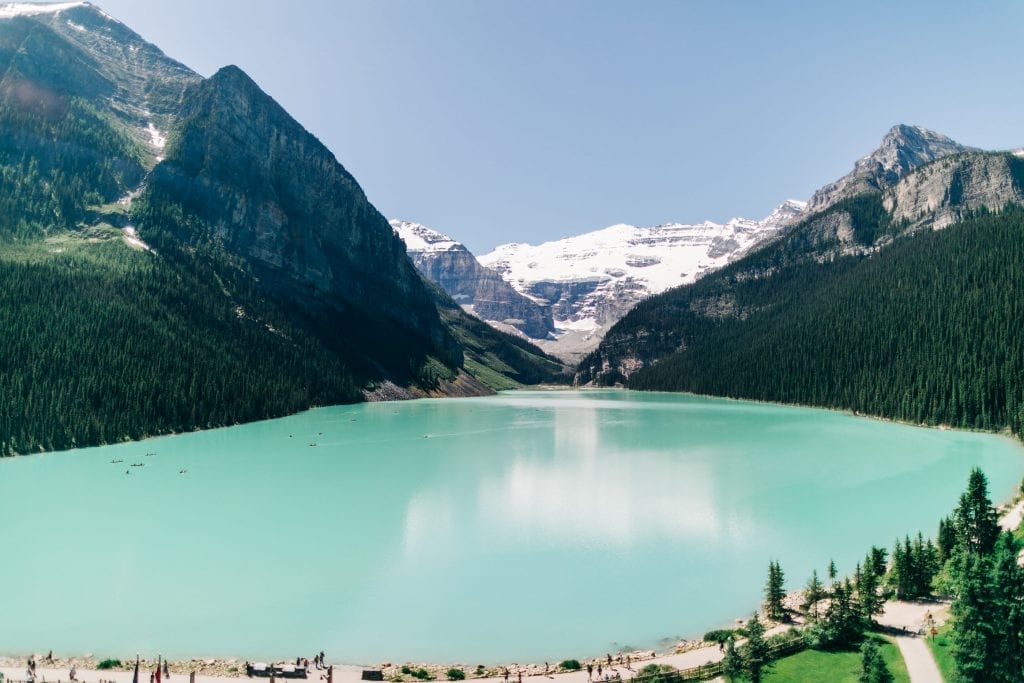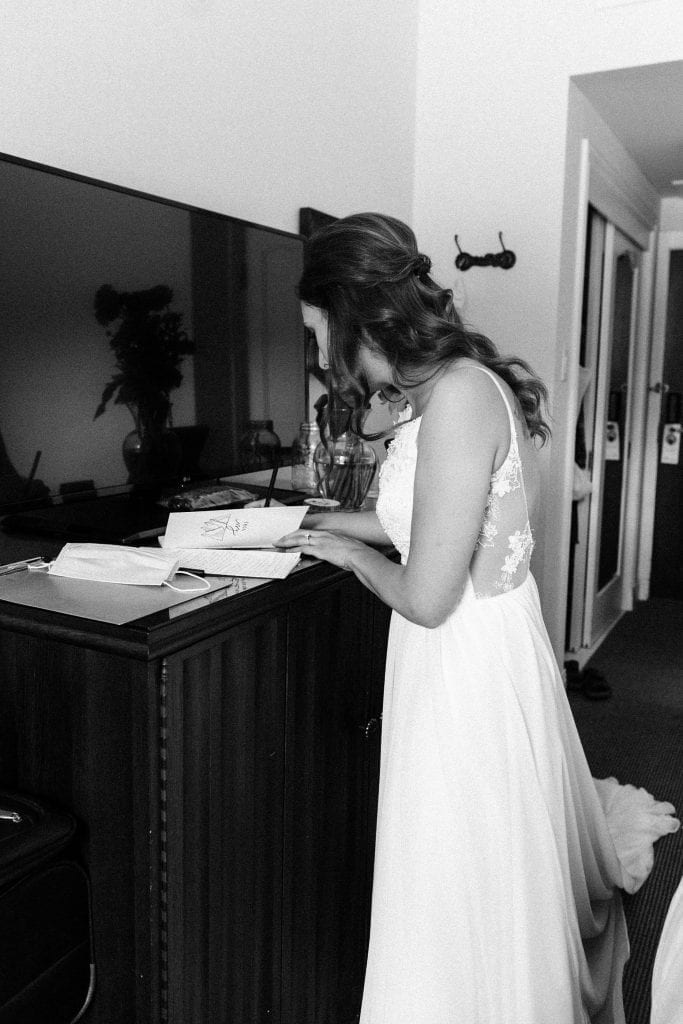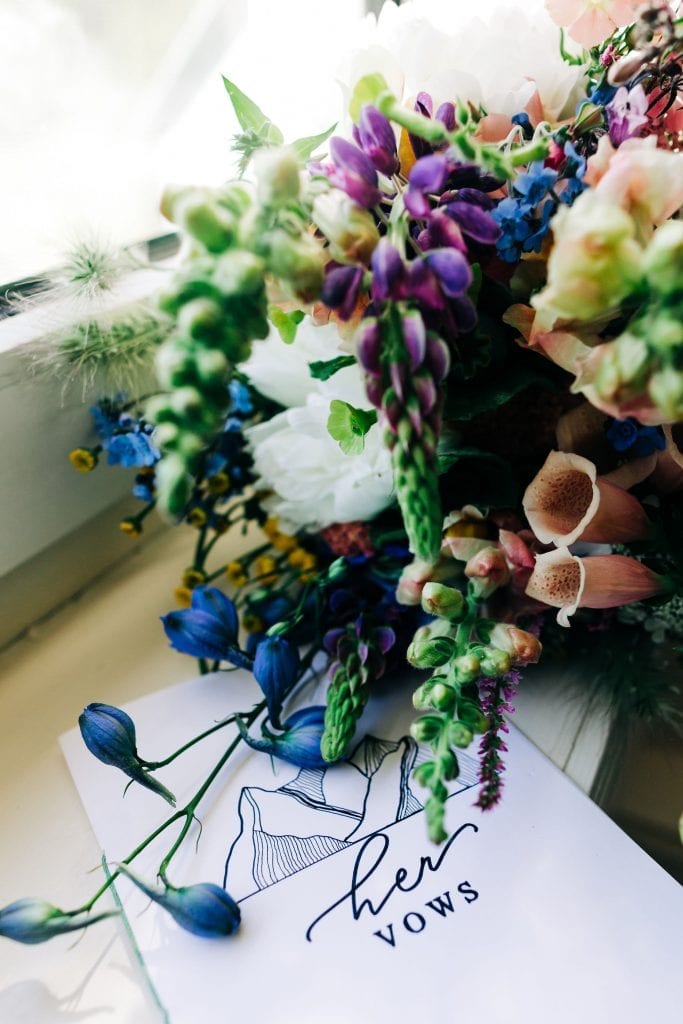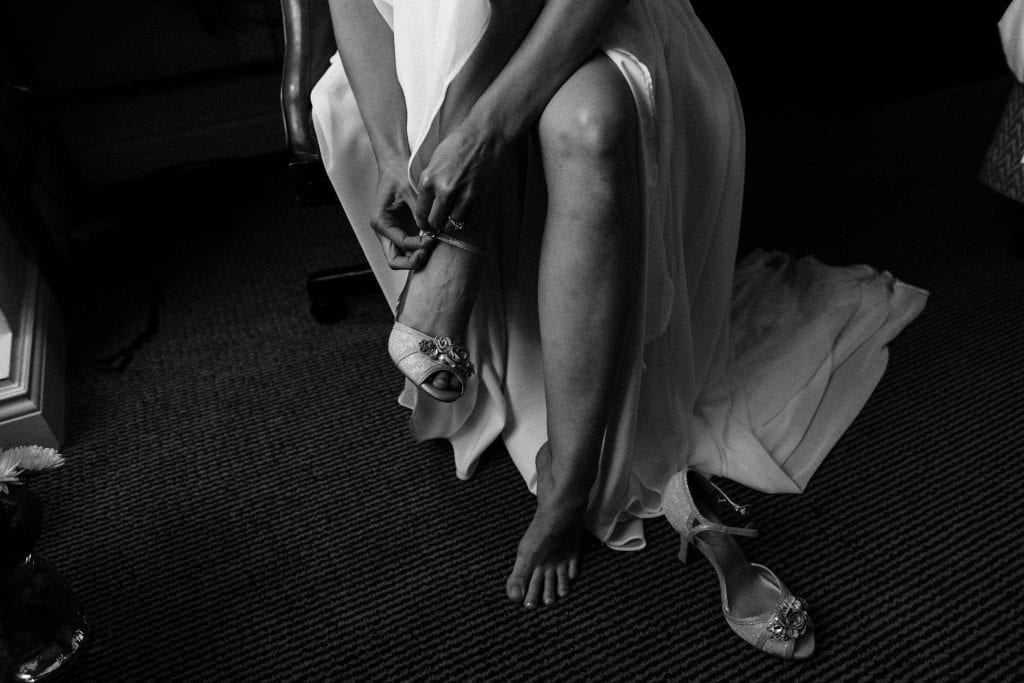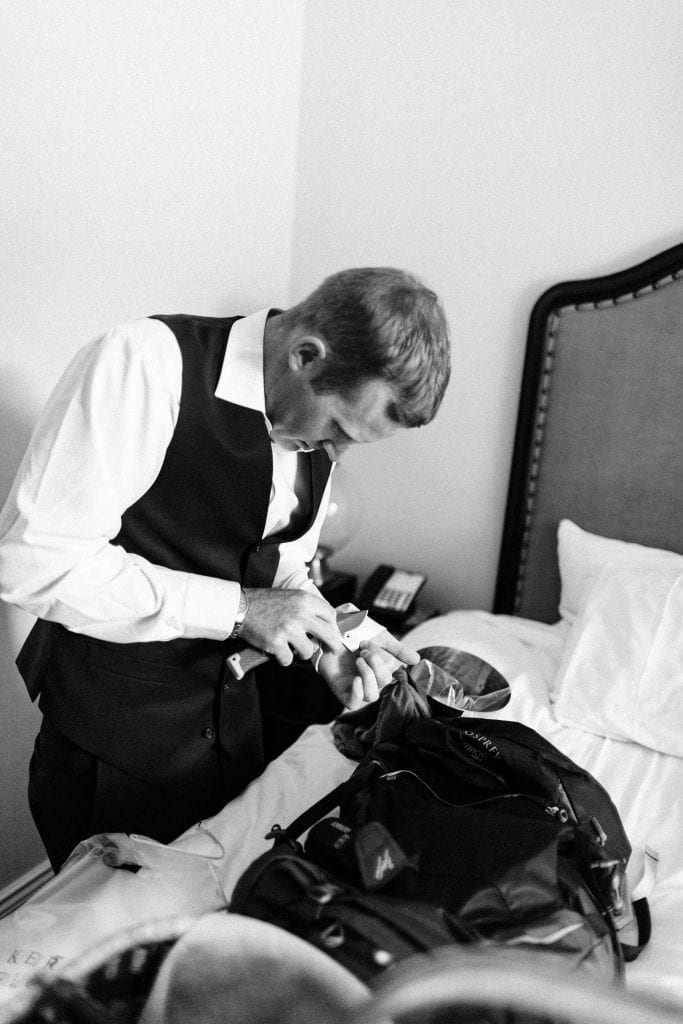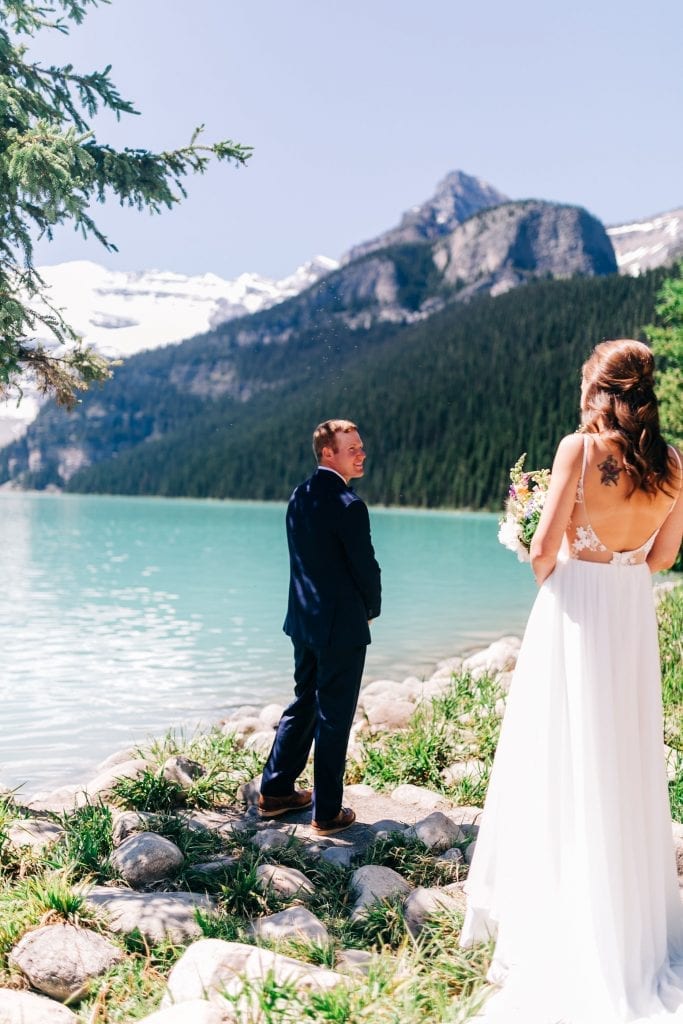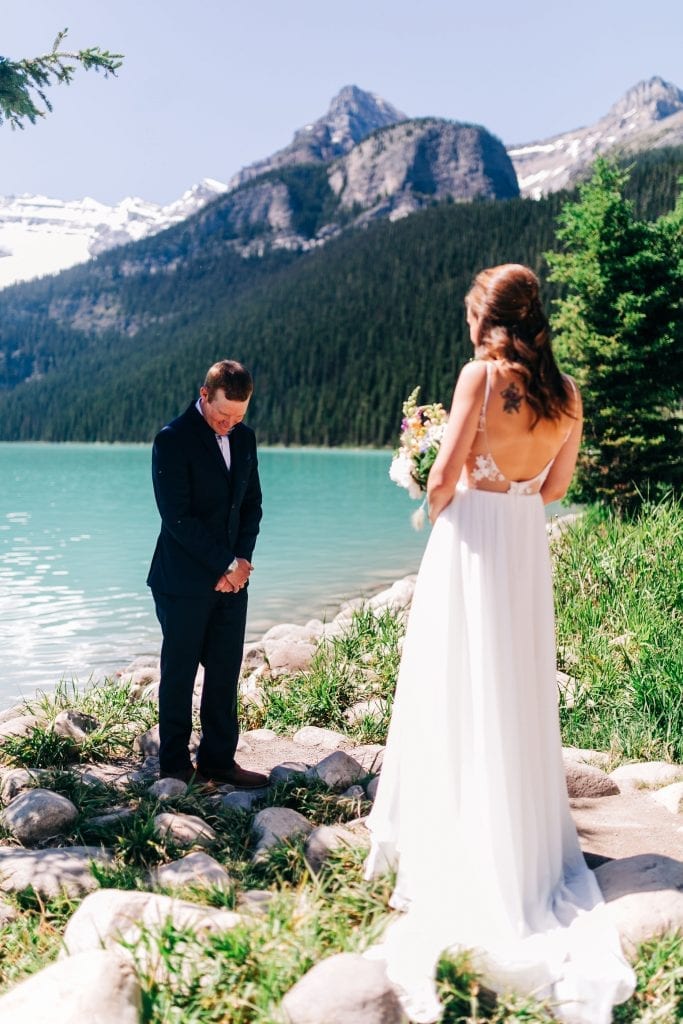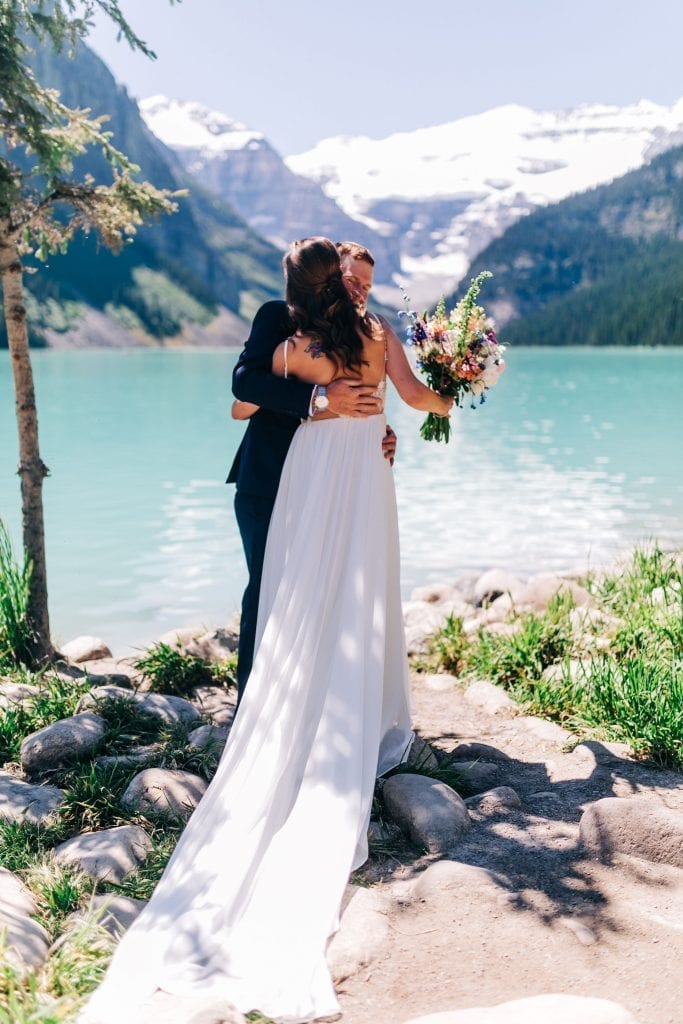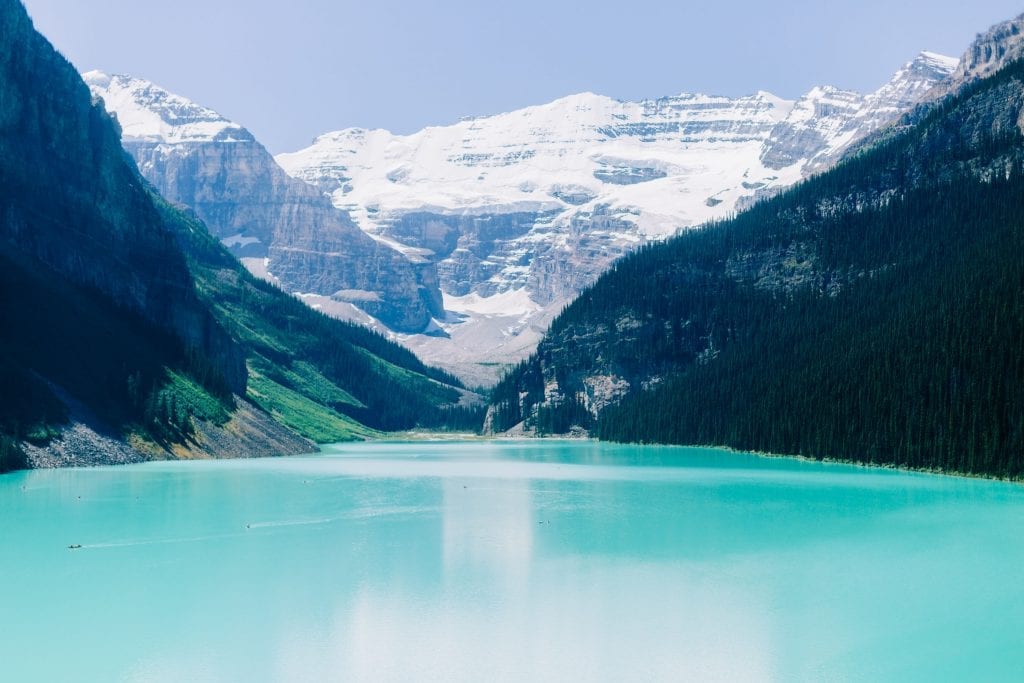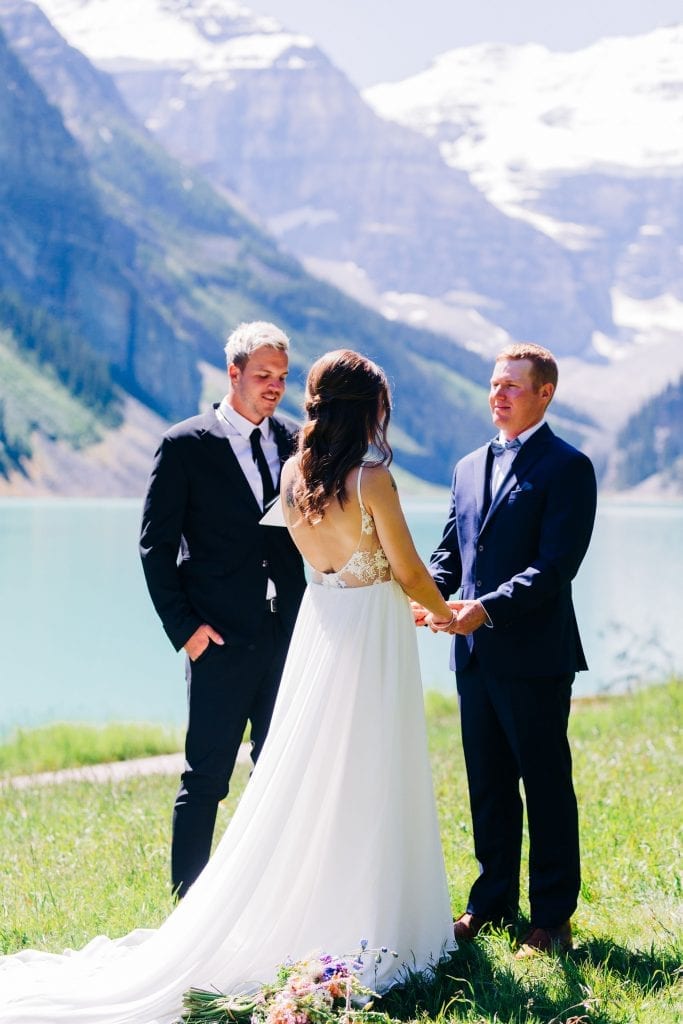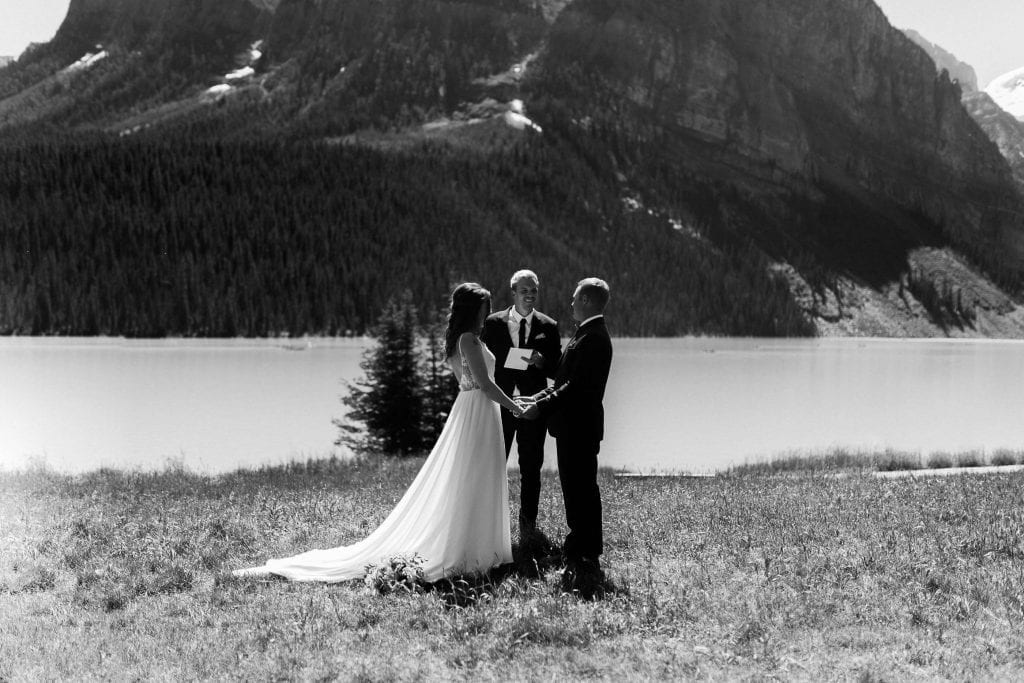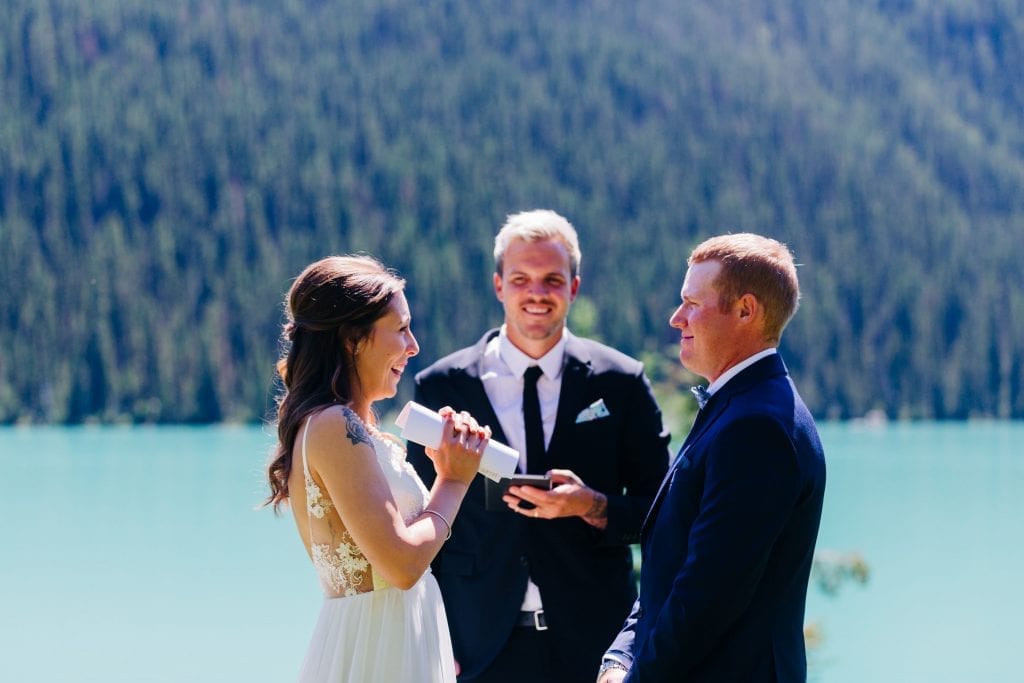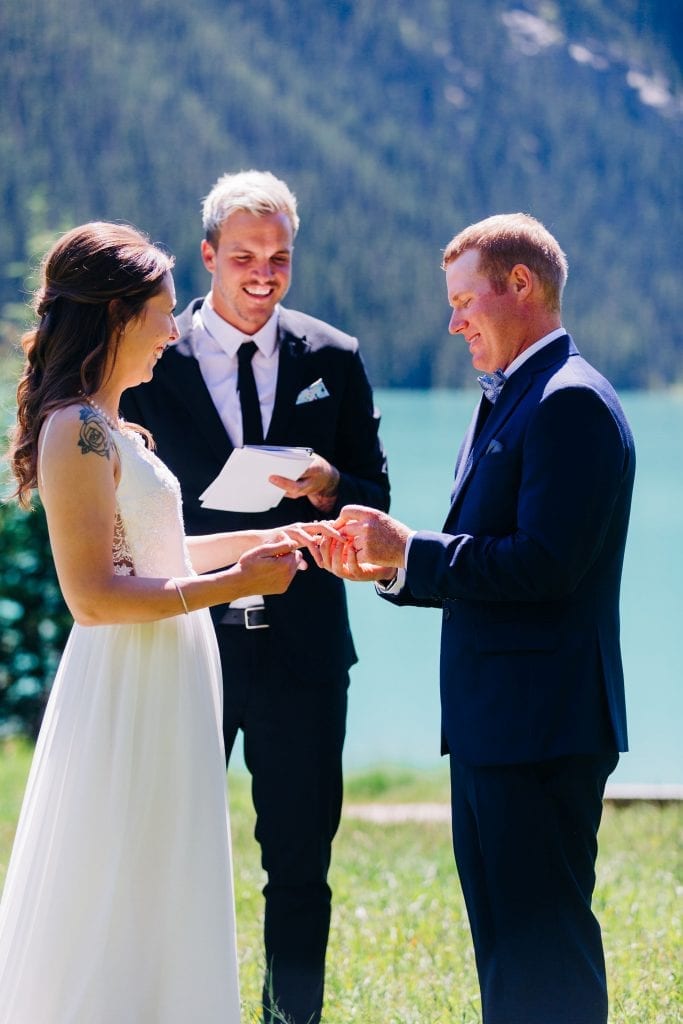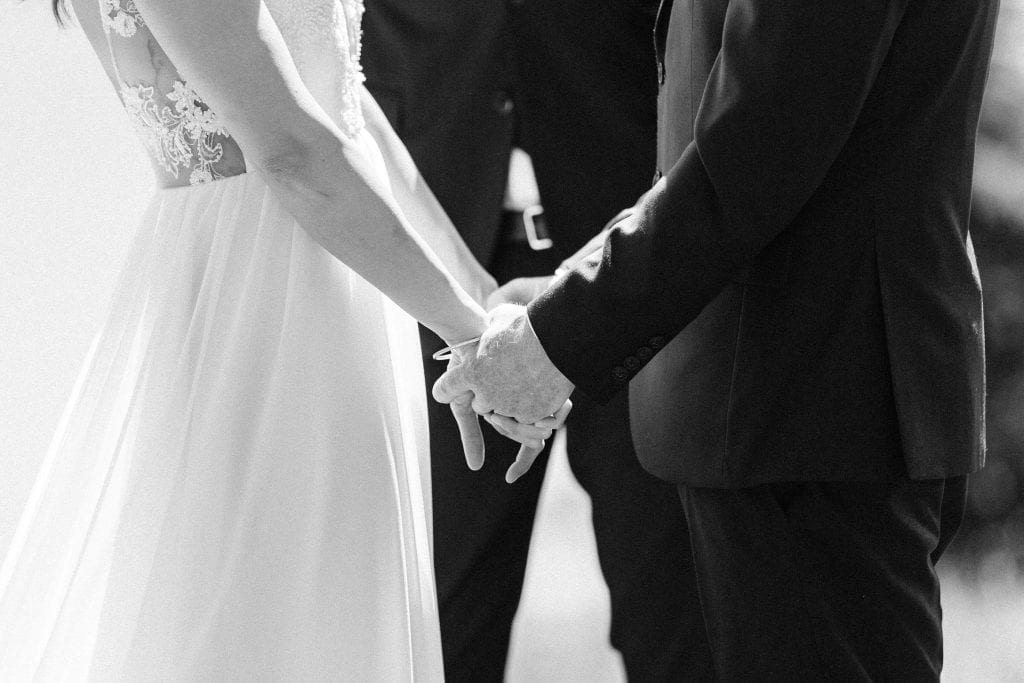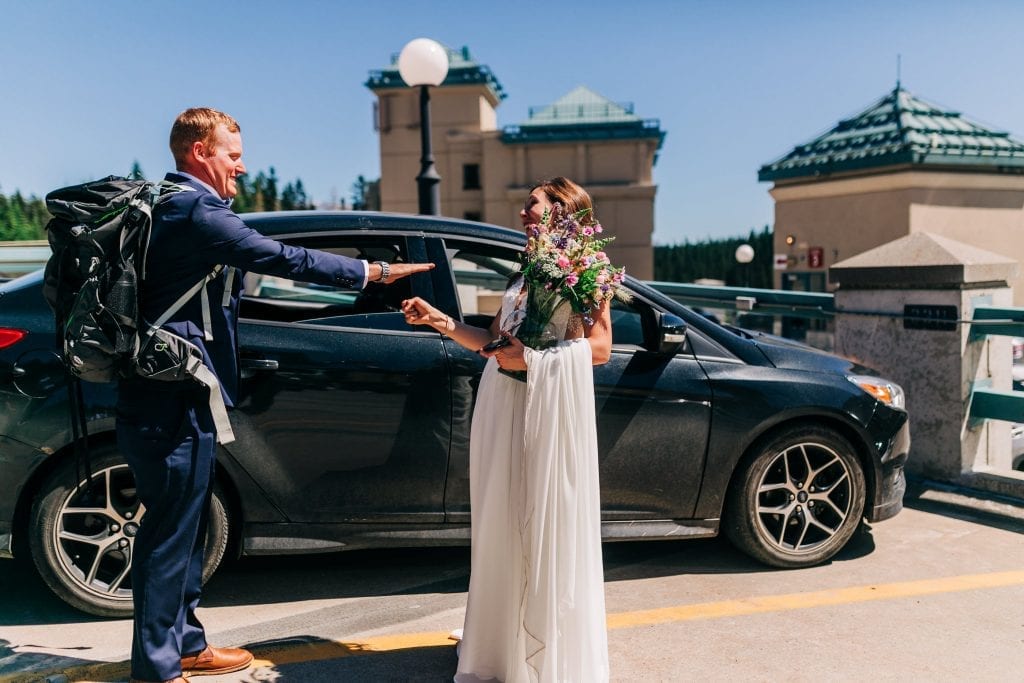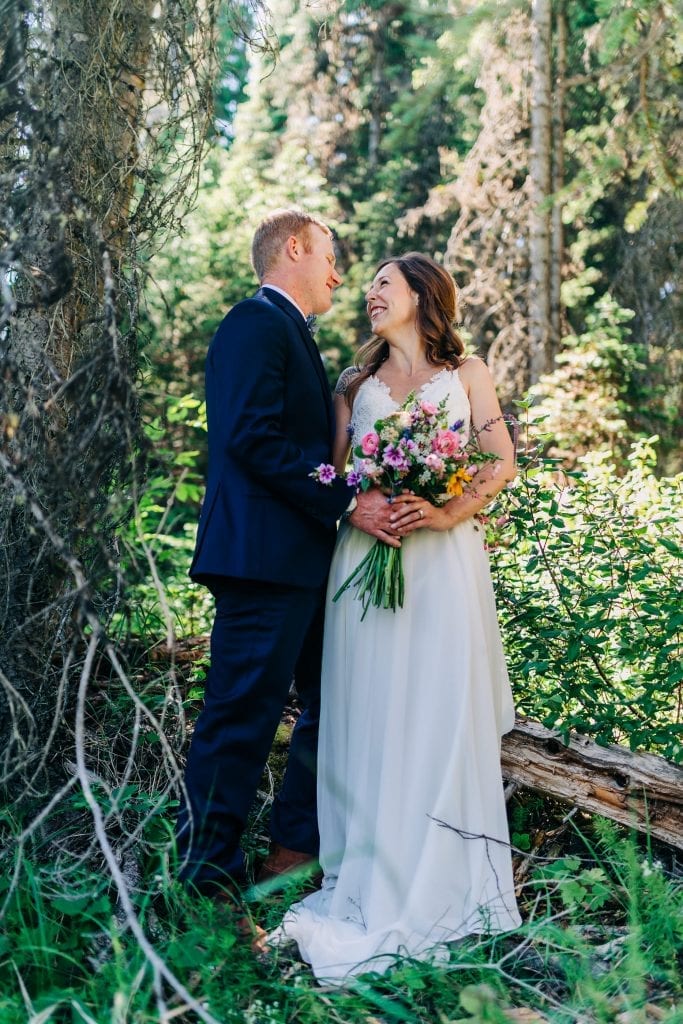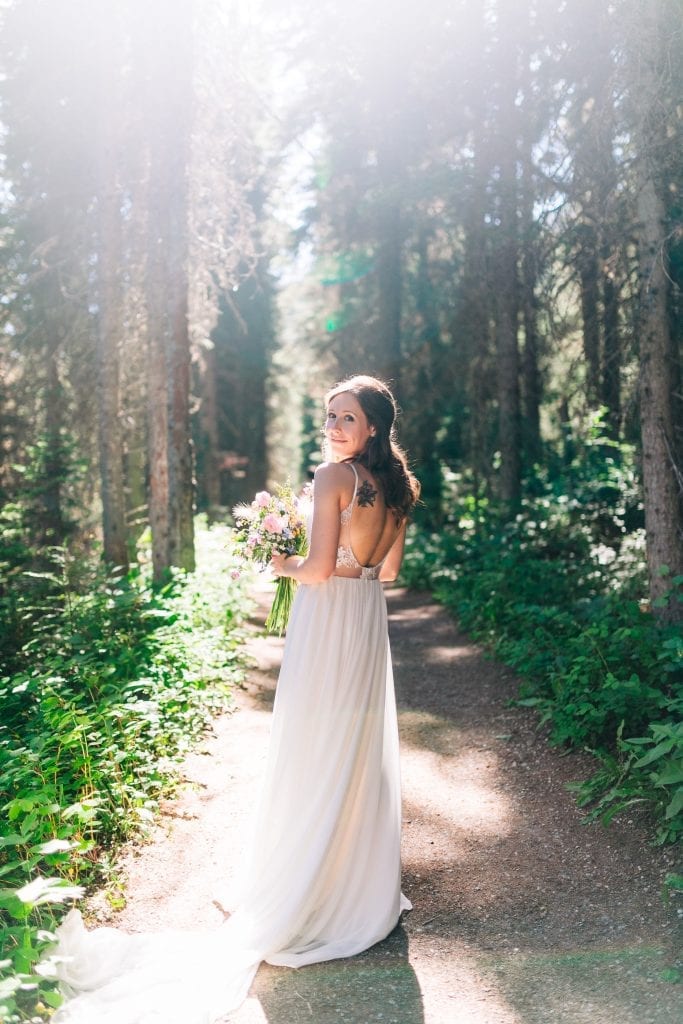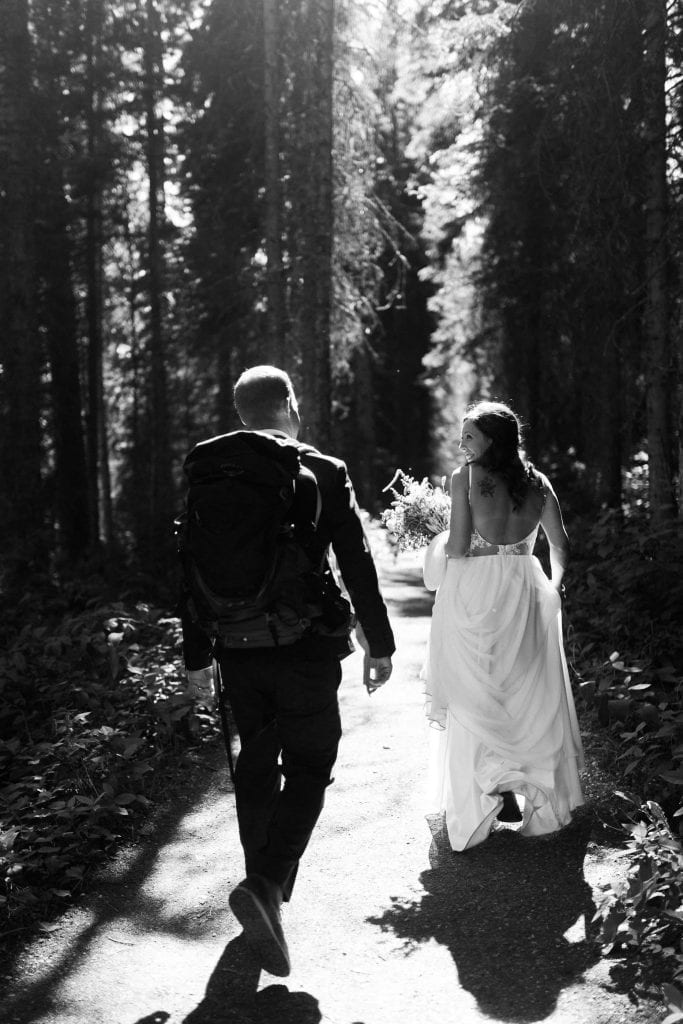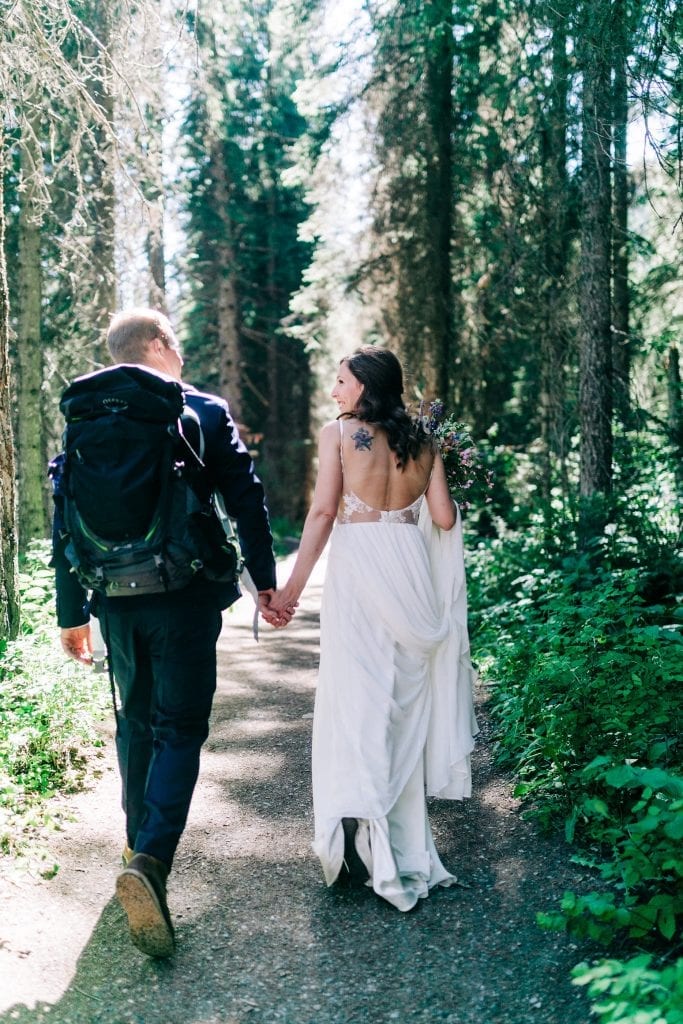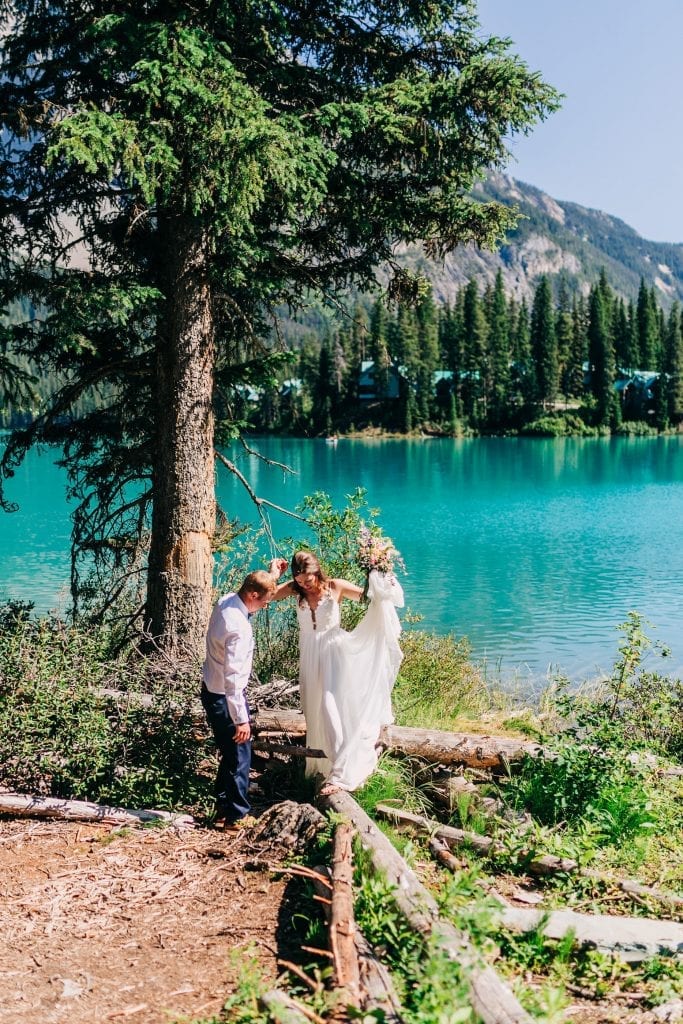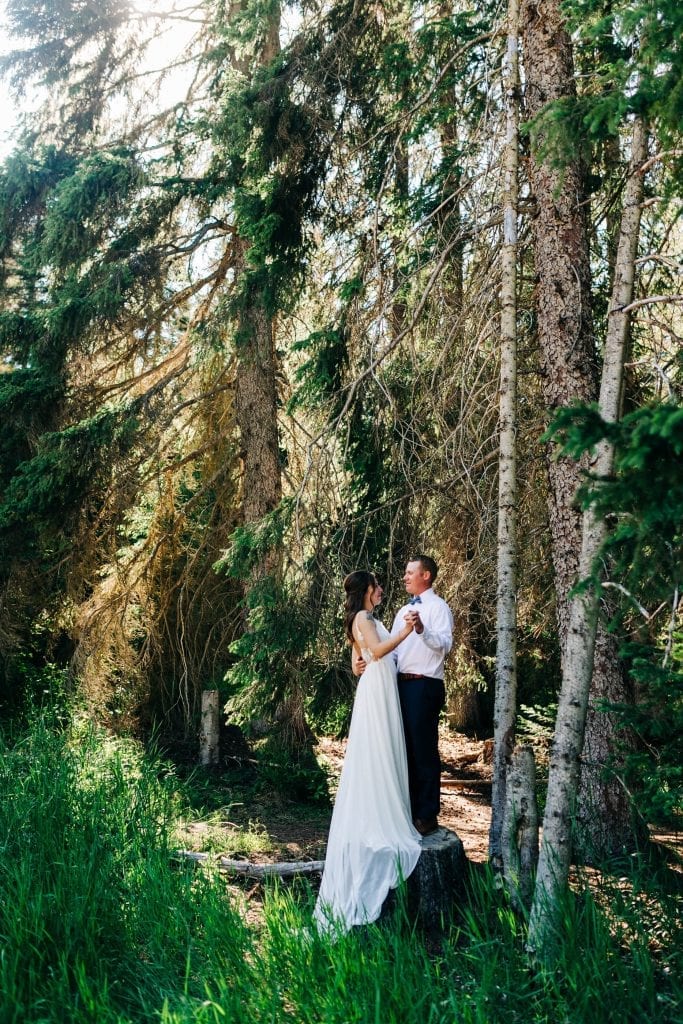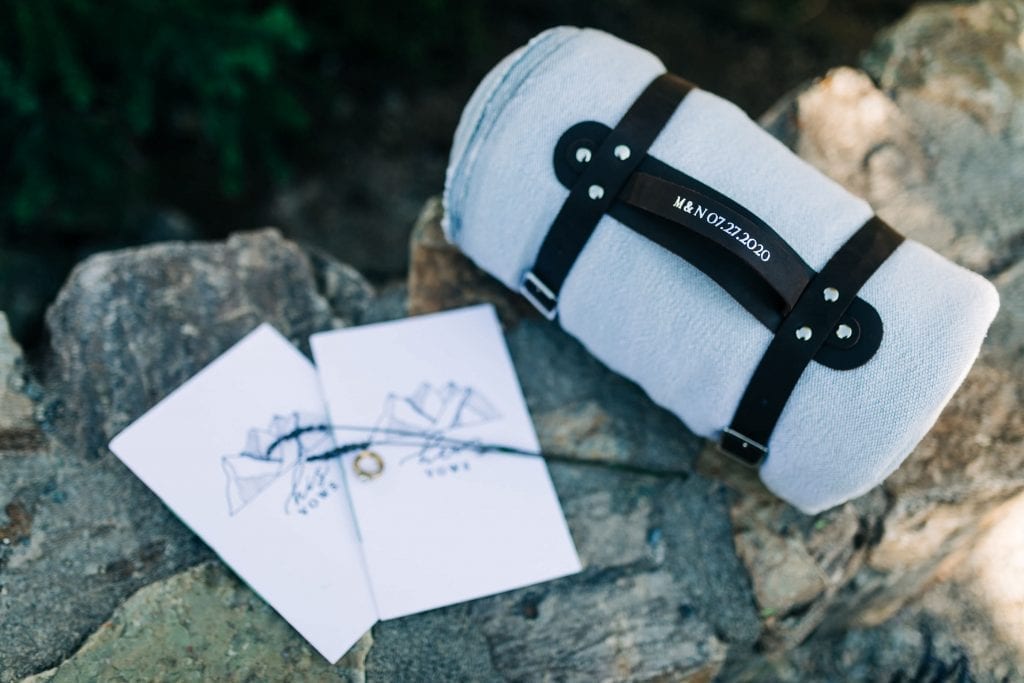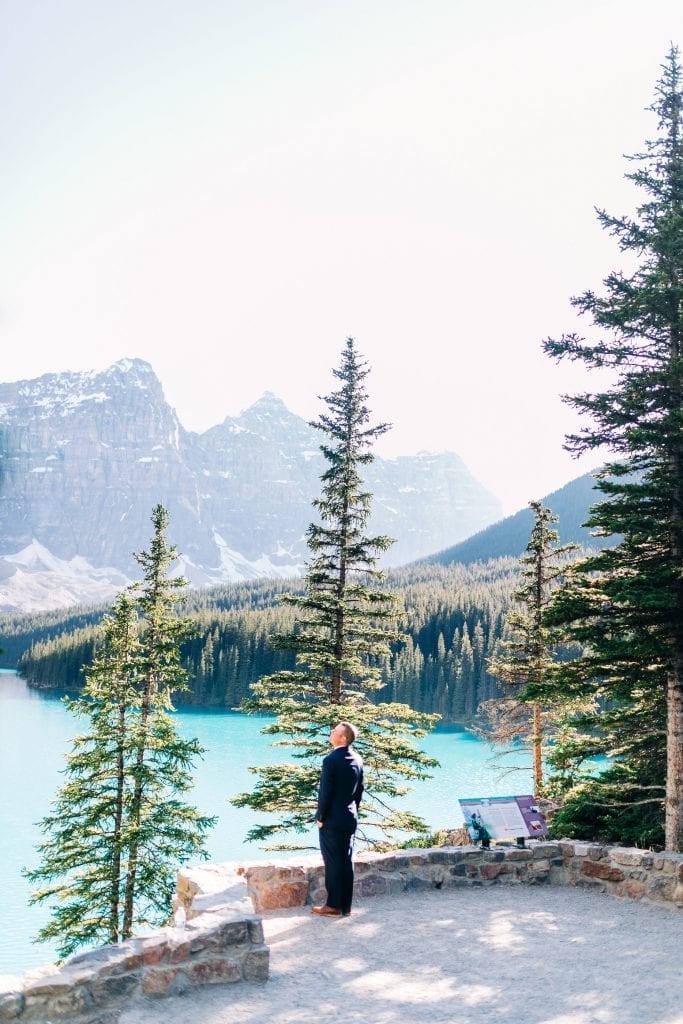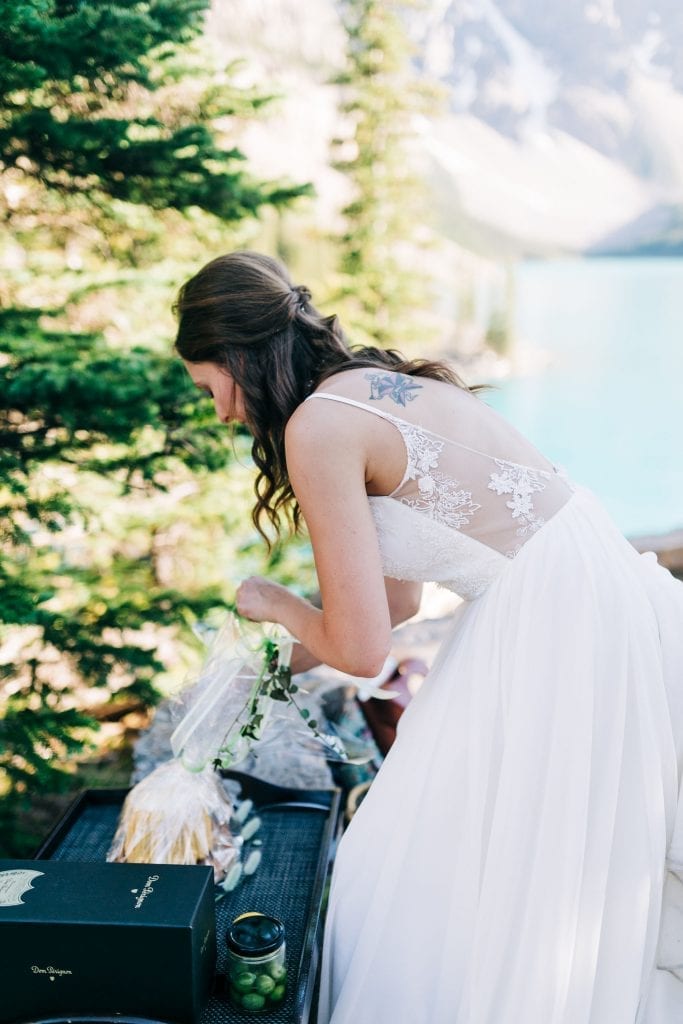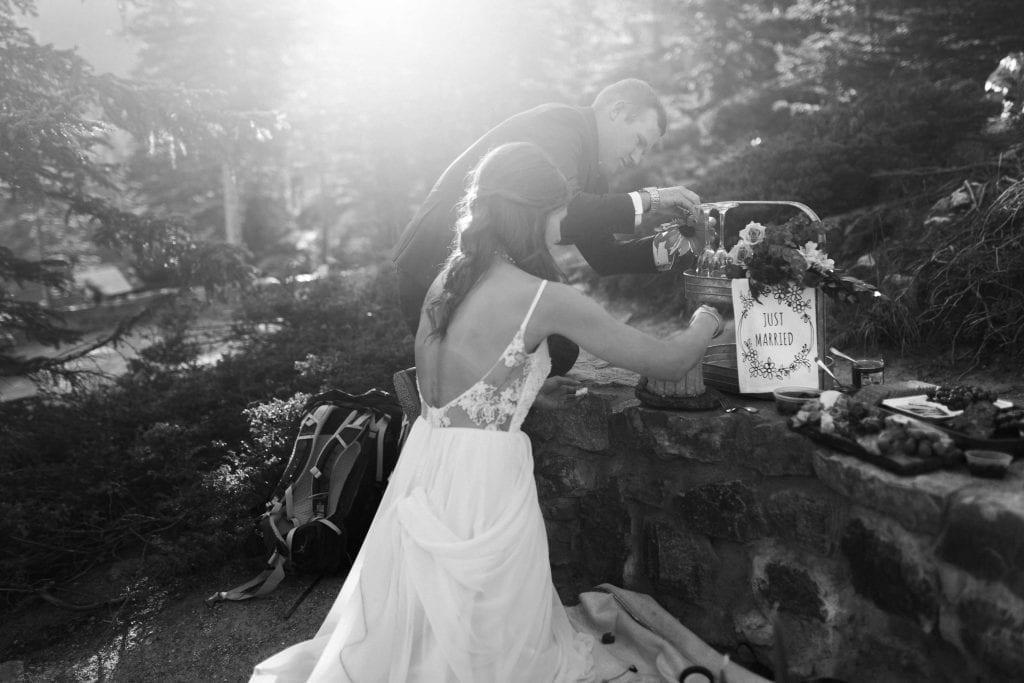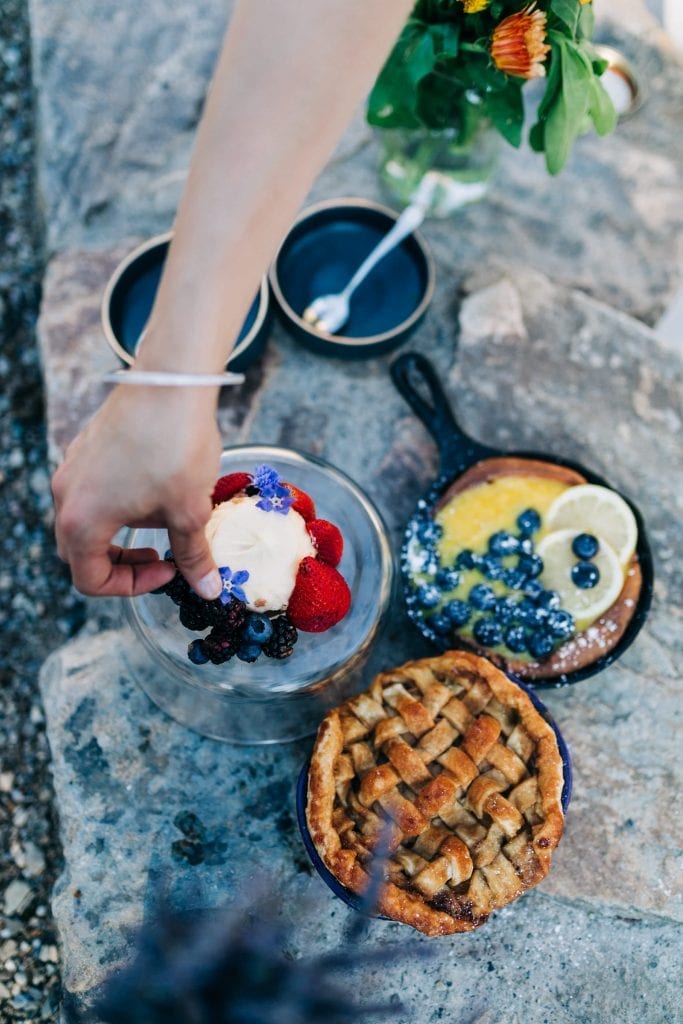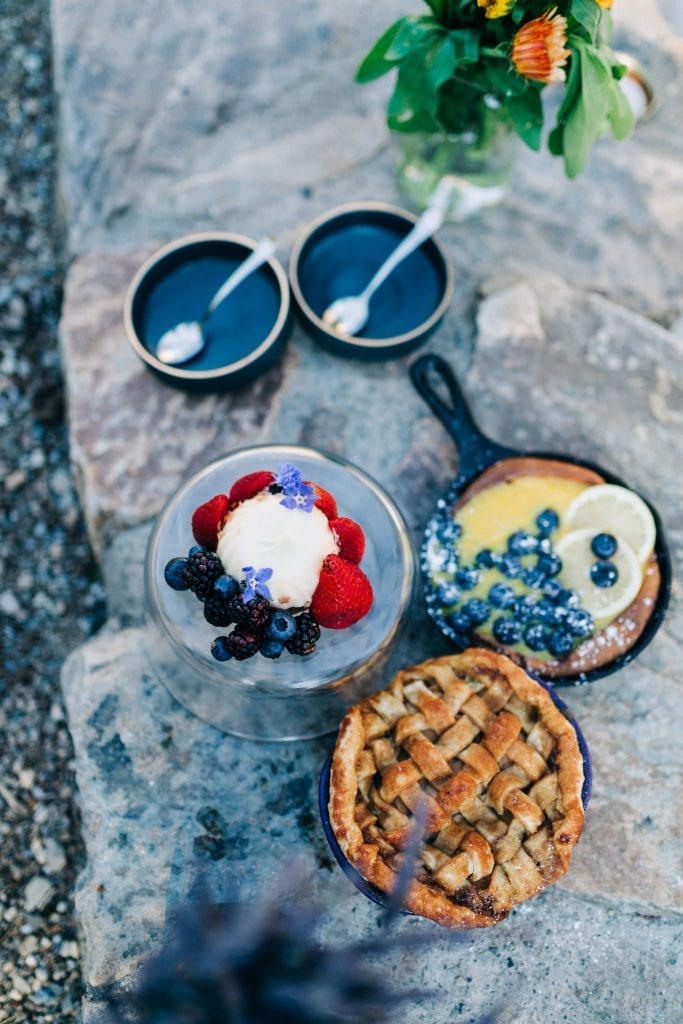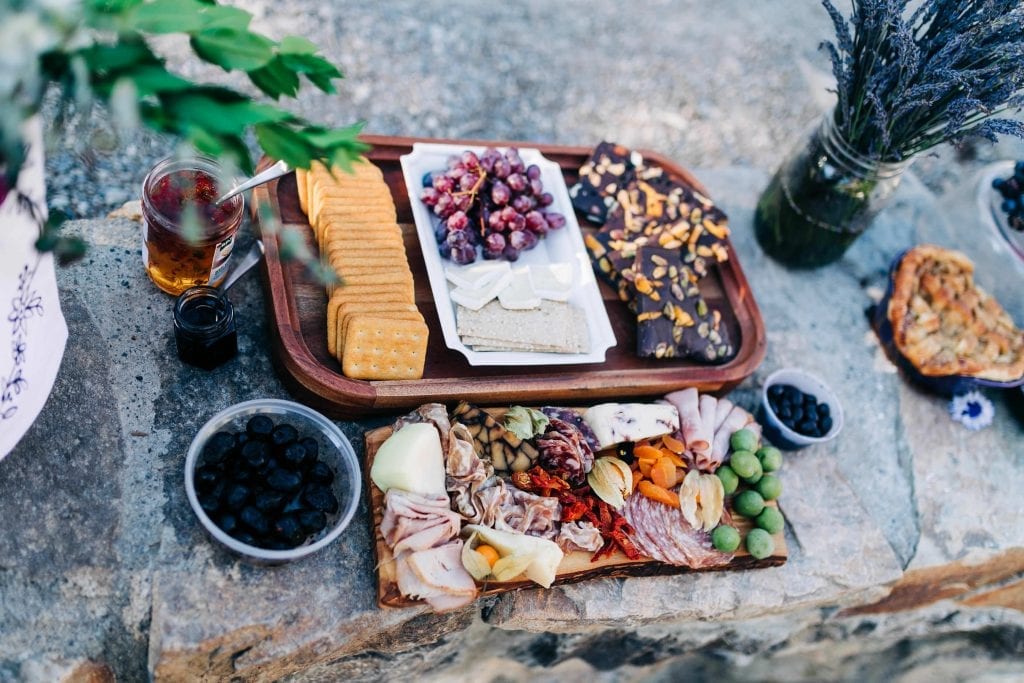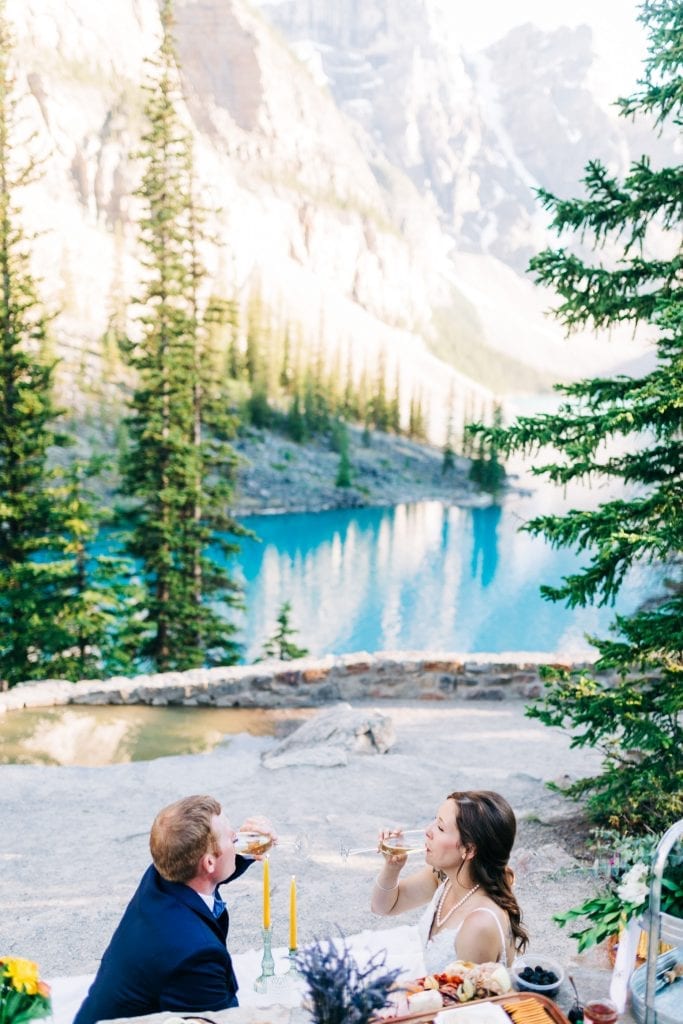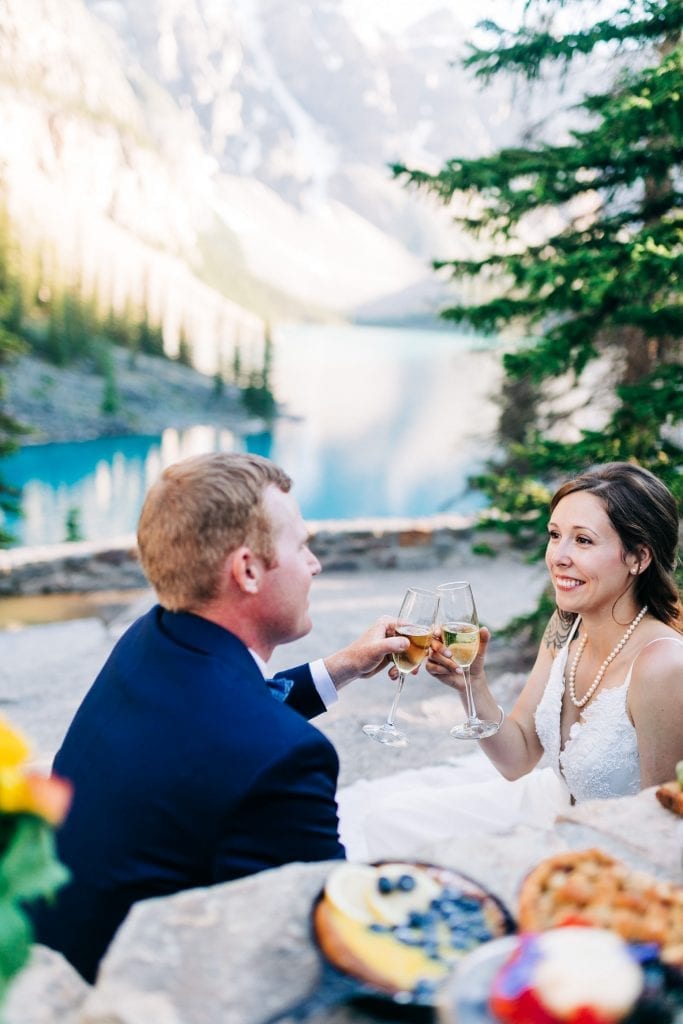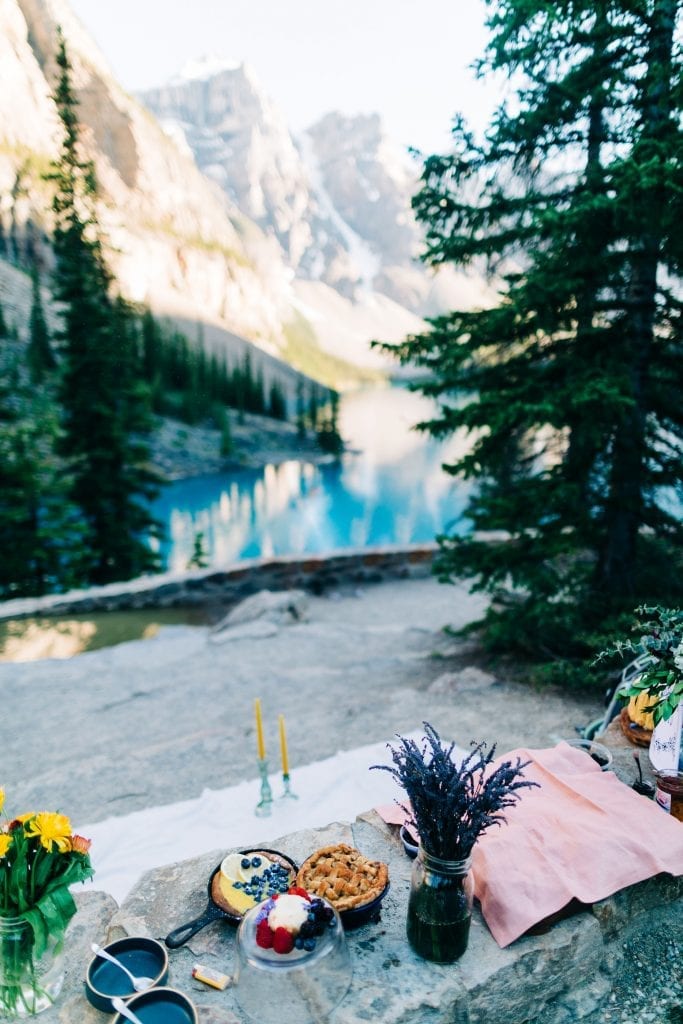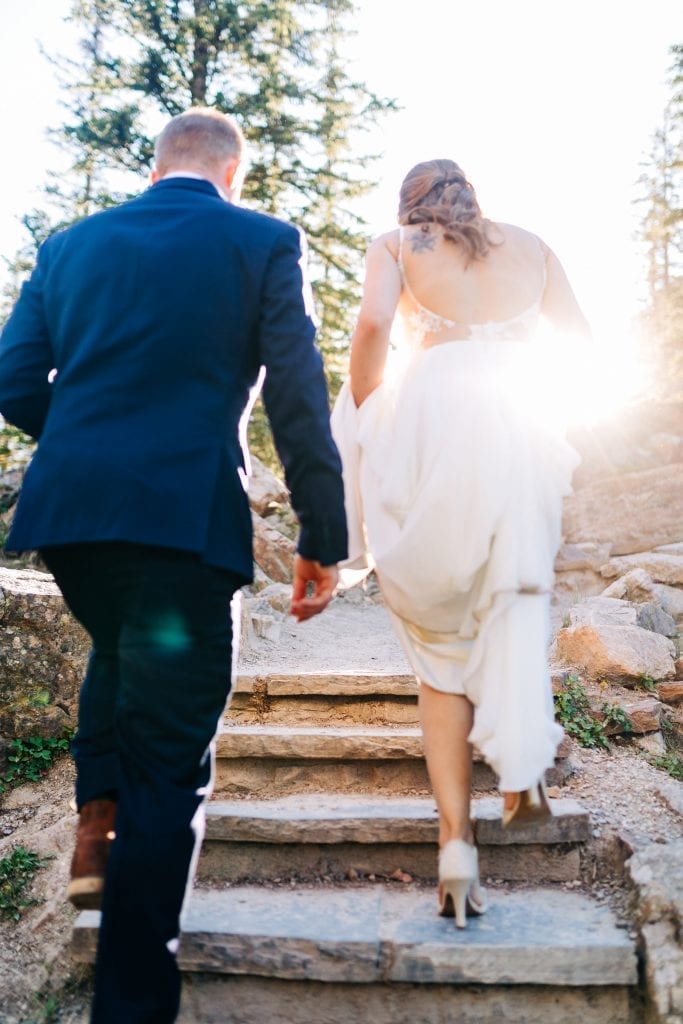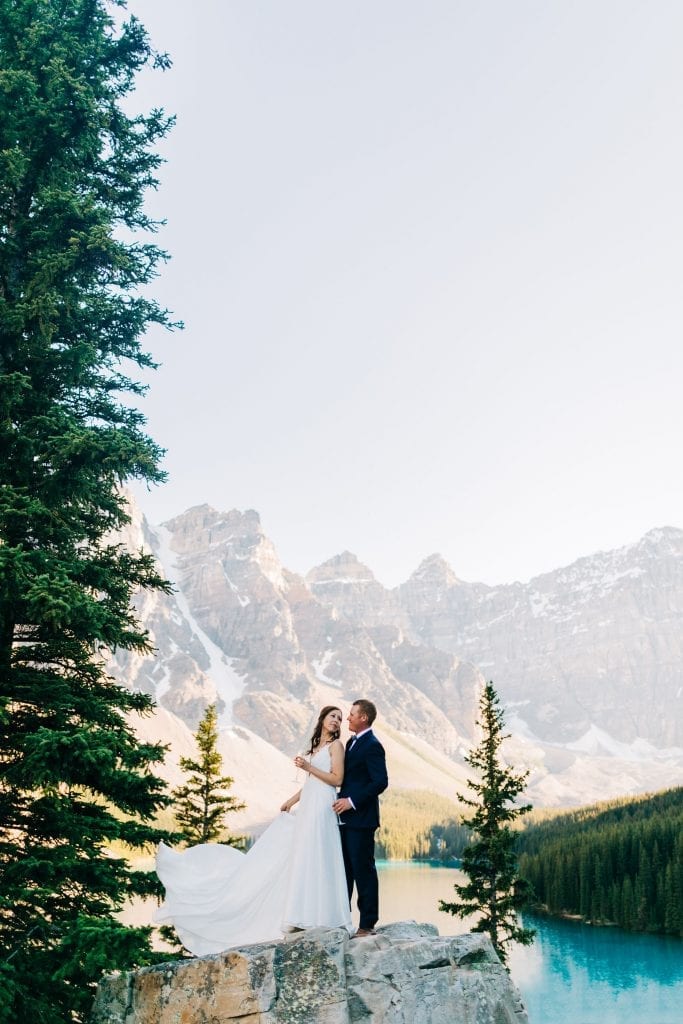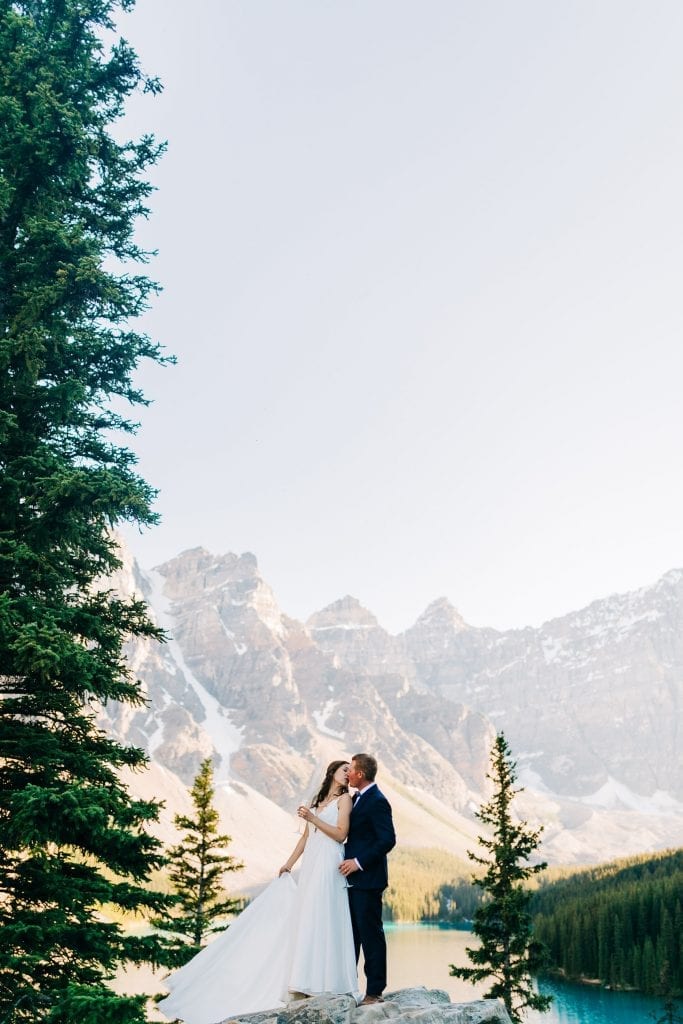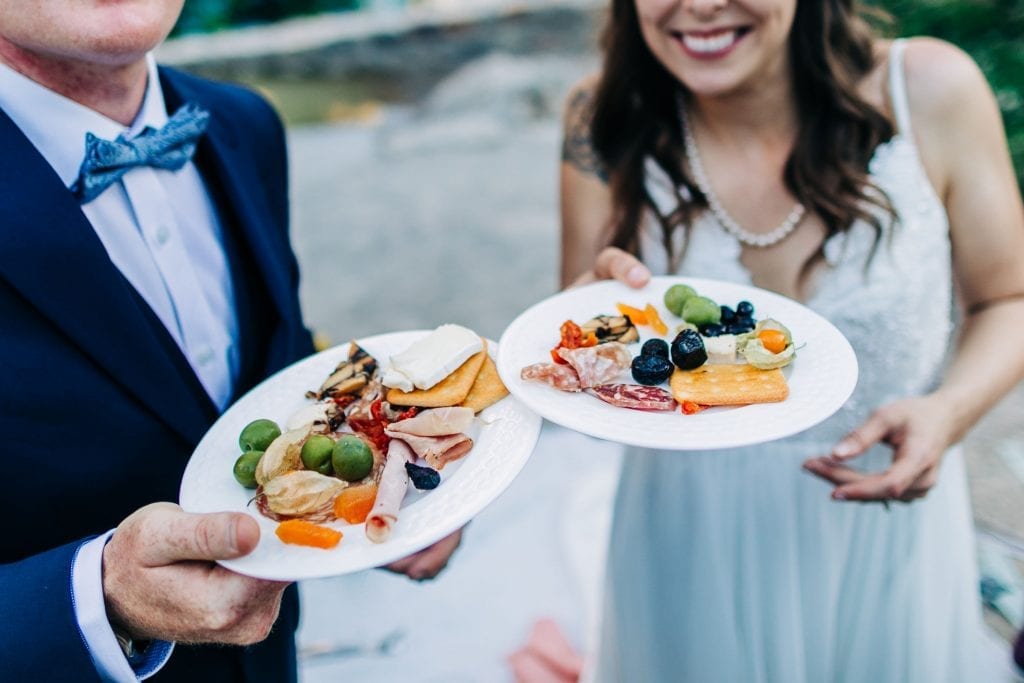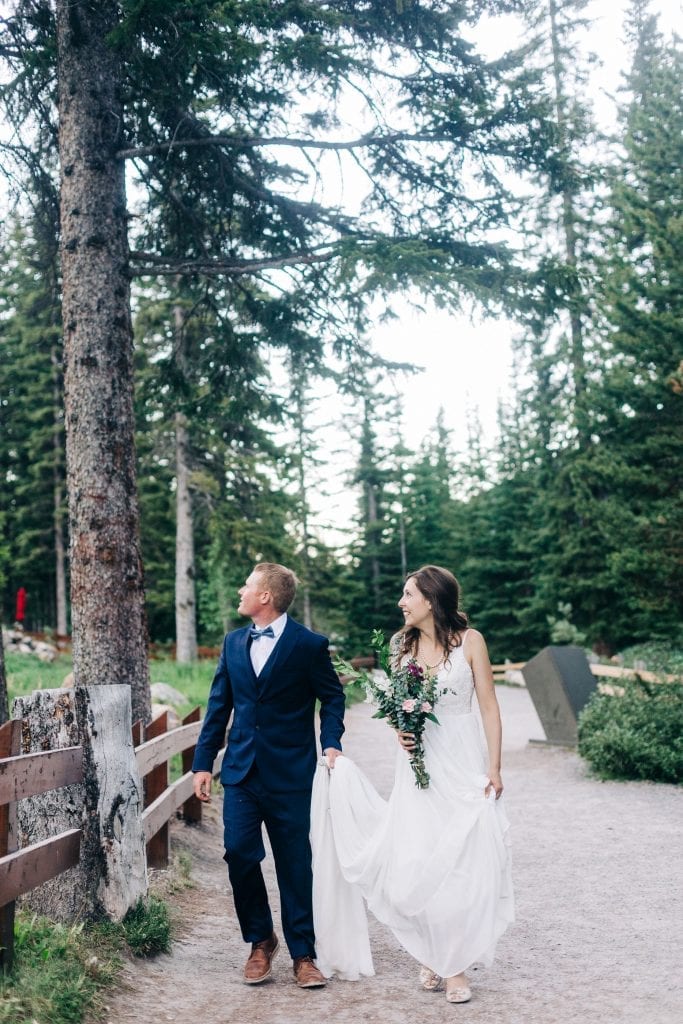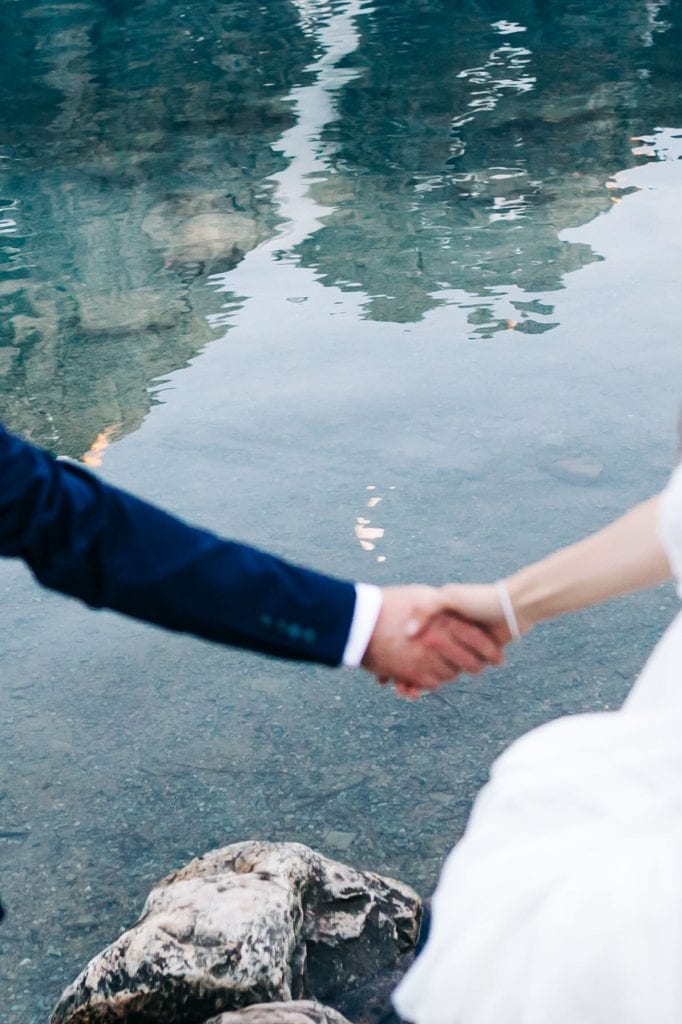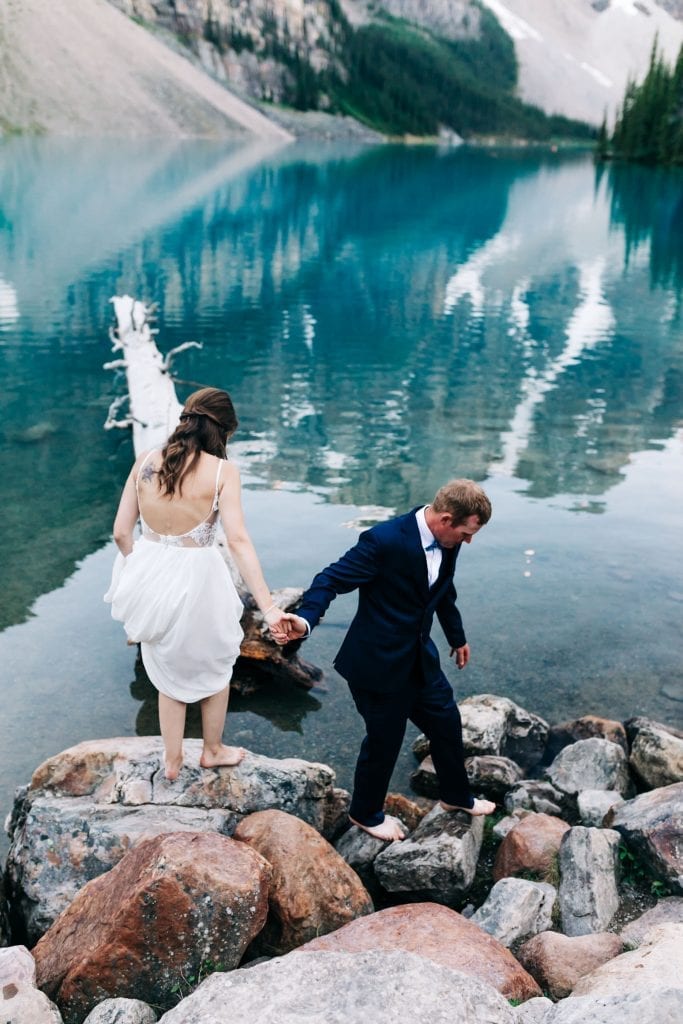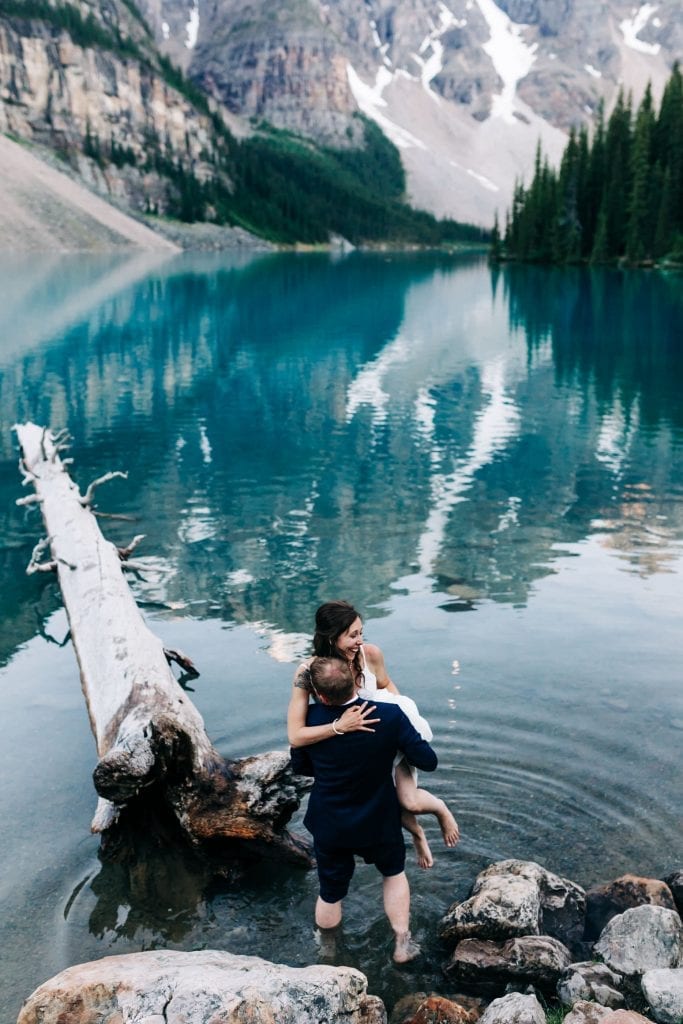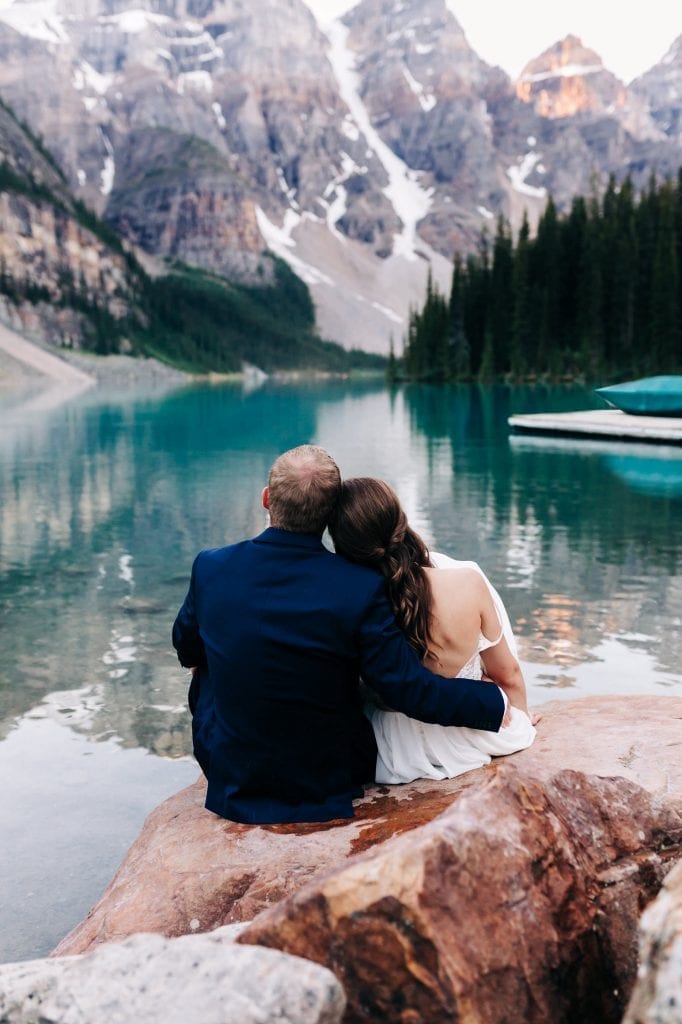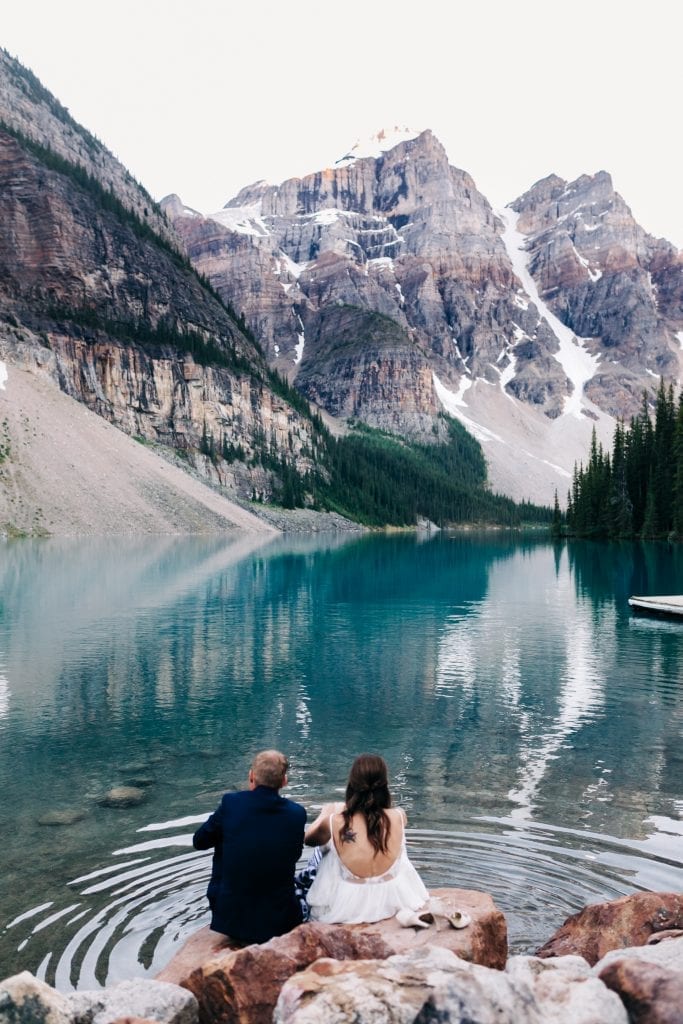 Urban Officiant
Alexander Documentarian
Fairmont Chateau Lake Louise
Oliver & June Creations
---
I hope you enjoyed this Lake Louise Elopement! To see more Eco Friendly adventure elopement and intimate weddings, please make sure to read Jasper Intimate Wedding at Pyramid Lake in Jasper National Park, this Glacier National Park wedding and my Golden BC Kicking Horse Mountain Resort Wedding!