Moraine Lake Adventure Couple| Cedar Lane Weddings
The Love Story behind this beautiful Moraine Lake Adventure Couple Session
AJ & Kristian were visiting Canada from South Africa when we connected at the top of the Rockpile at Moraine Lake. Now you may think I am crazy, but we had to be on the Lake Road by 5AM – before Parks Canada staff even!
It was a wet and rainy morning, with mist heavy in the air. Hiking up the Rockpile in complete darkness by headlamp lights was so exhilarating. We stood at the top waiting for sunrise and we realized it was gradually getting lighter and lighter out. The mists began to lift and we could see what they had hidden behind them – The Valley of the Ten Peaks, and Moraine Lake herself.
It was a glorious 30 minute adventure skipping from stone to stone as we saw the tourist busses below us begin to pile in. We were gone by 6:30AM. As we passed the exit, Parks Canada staff had already closed the road due to over crowding. While tricky to get access to, this will always be one of my top places for adventure sessions.
Here are some of my favourites with AJ & Kristian.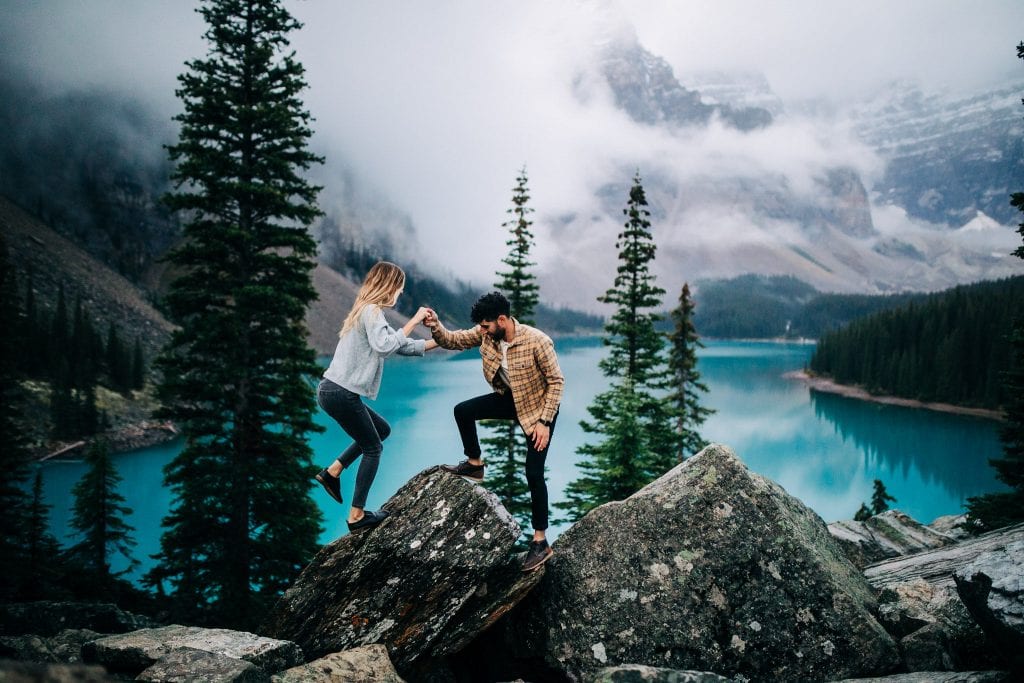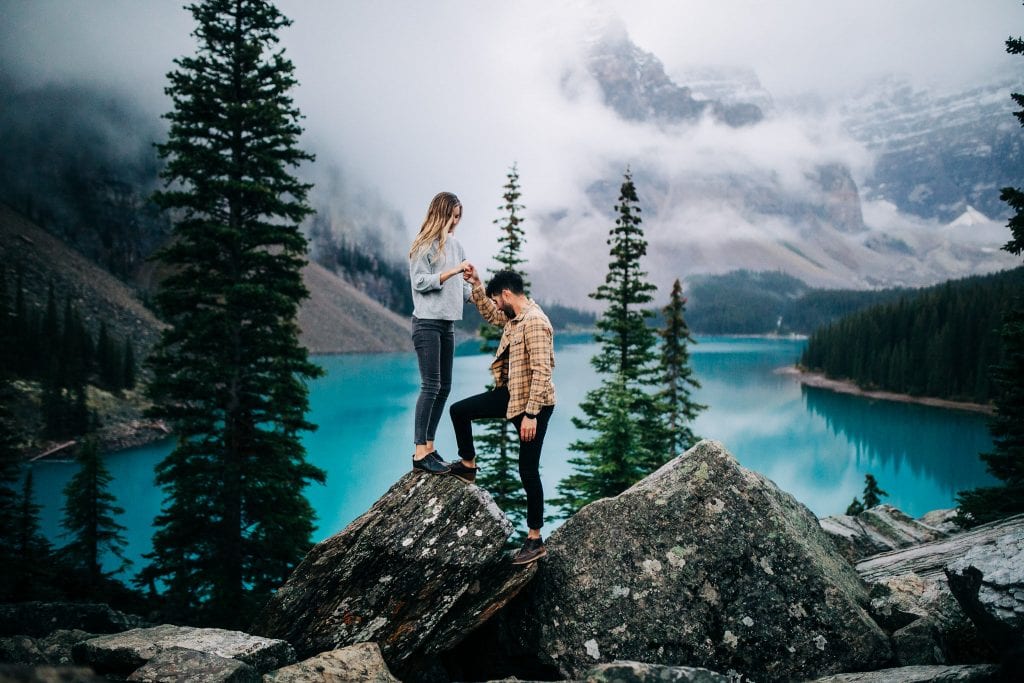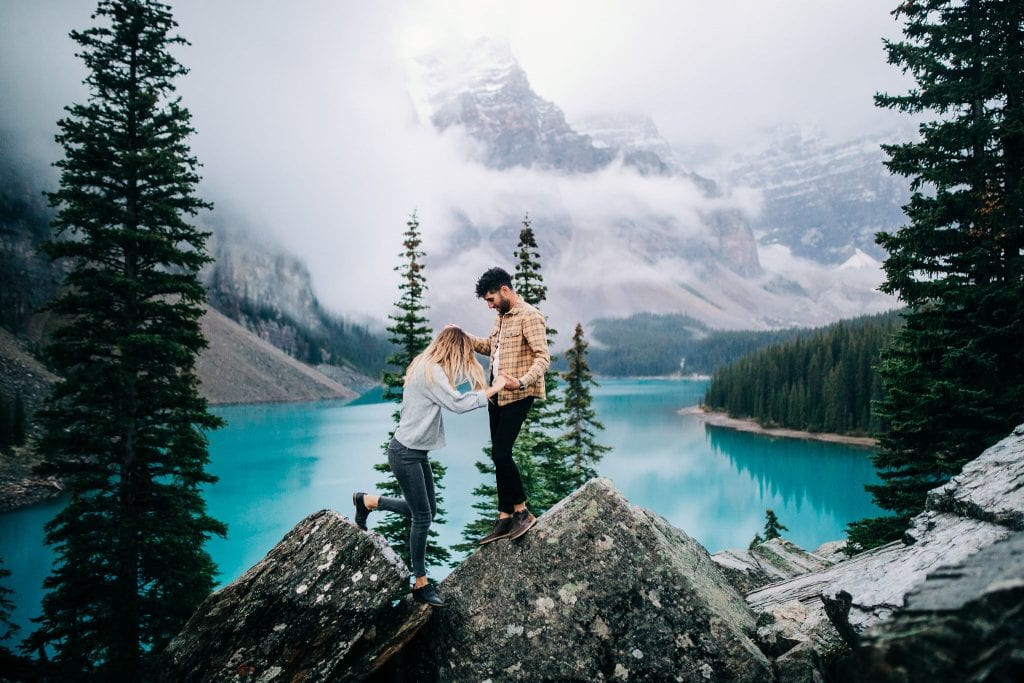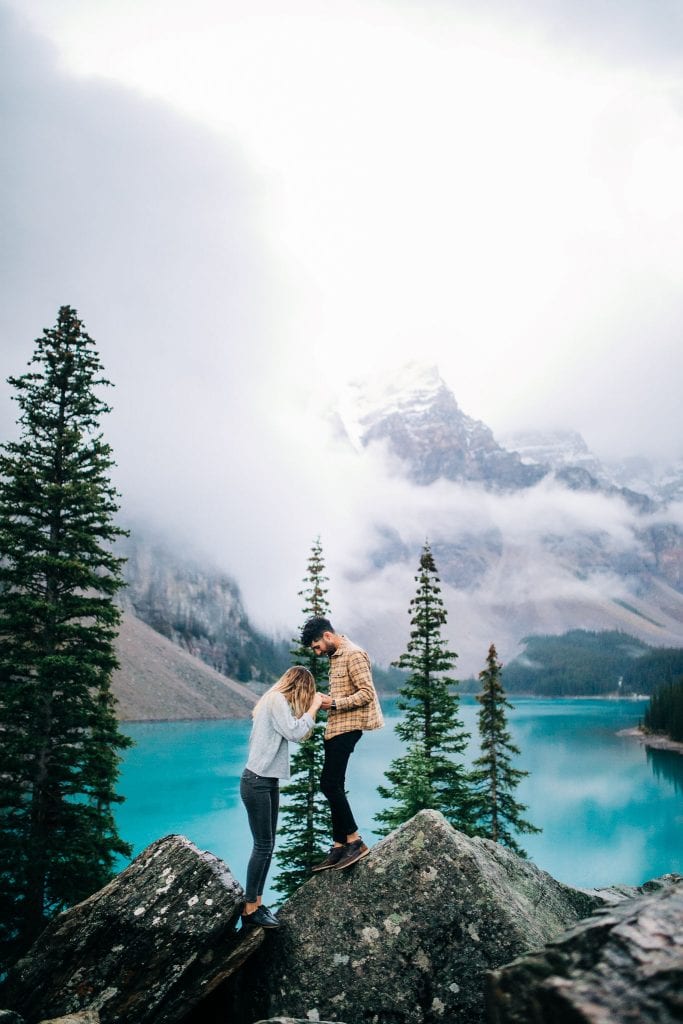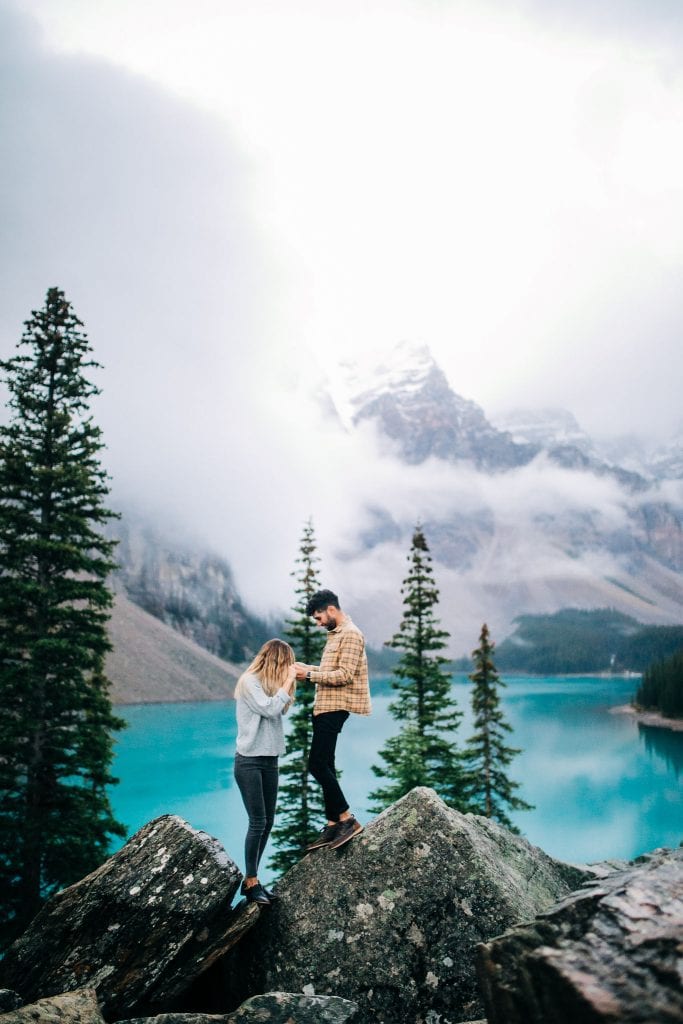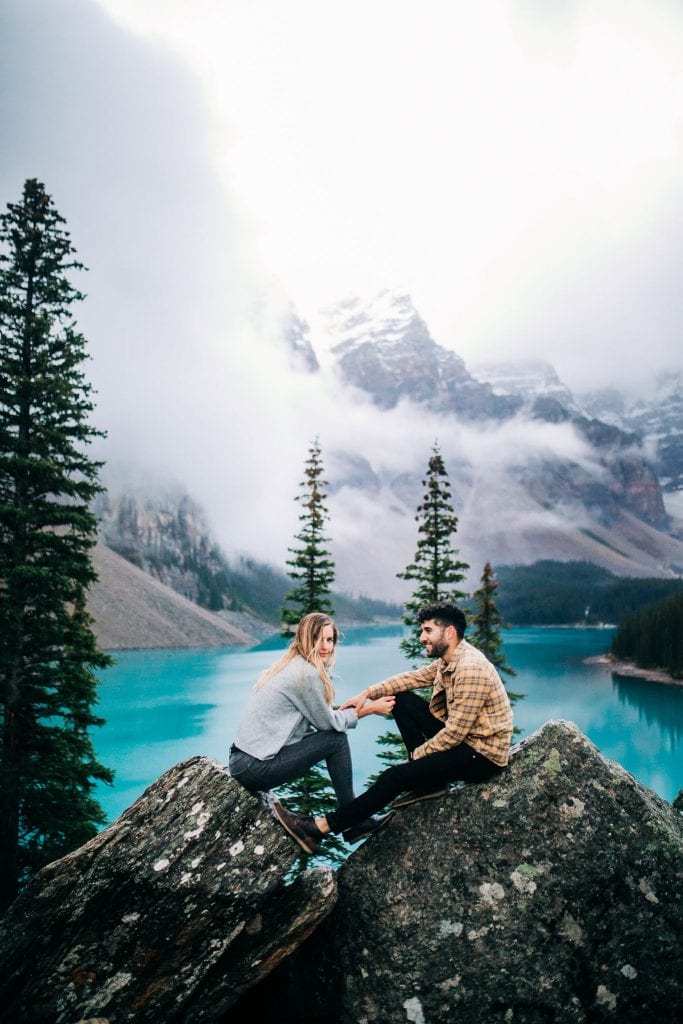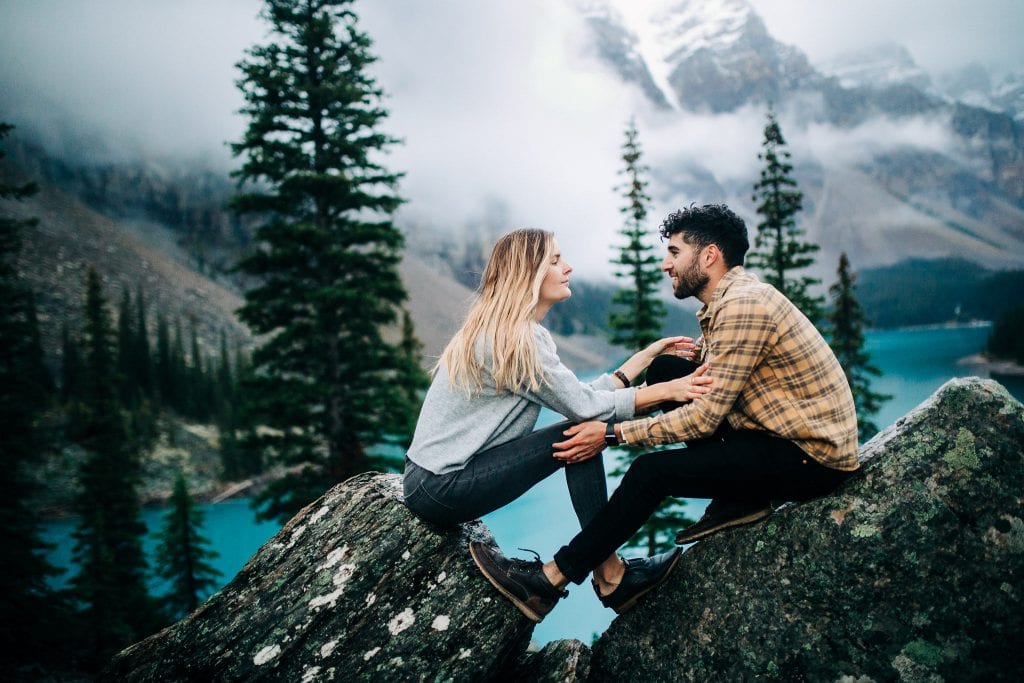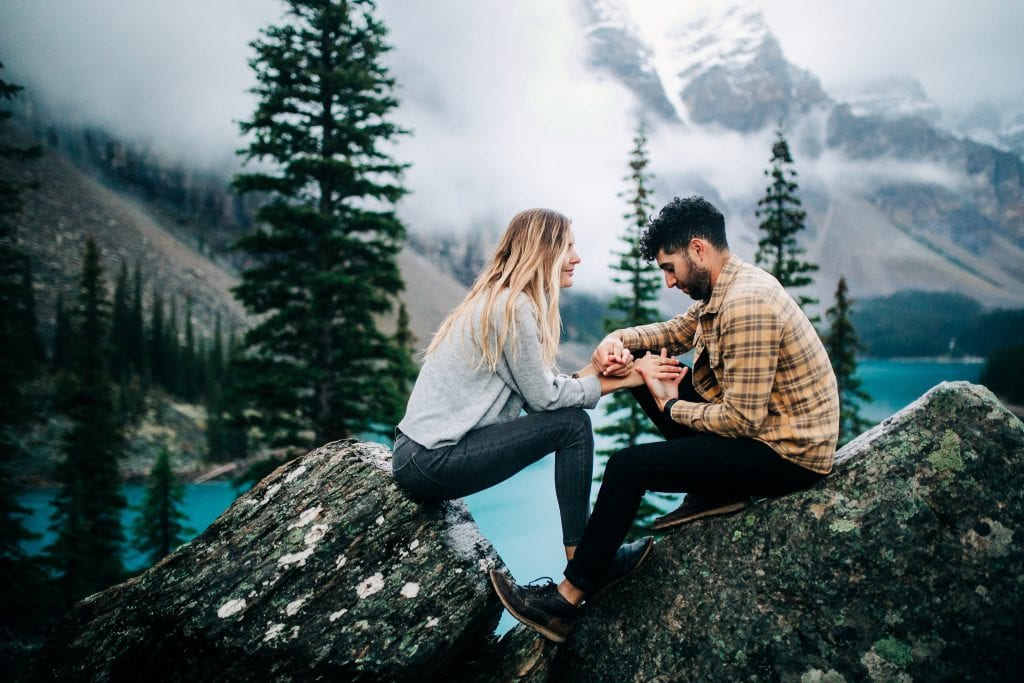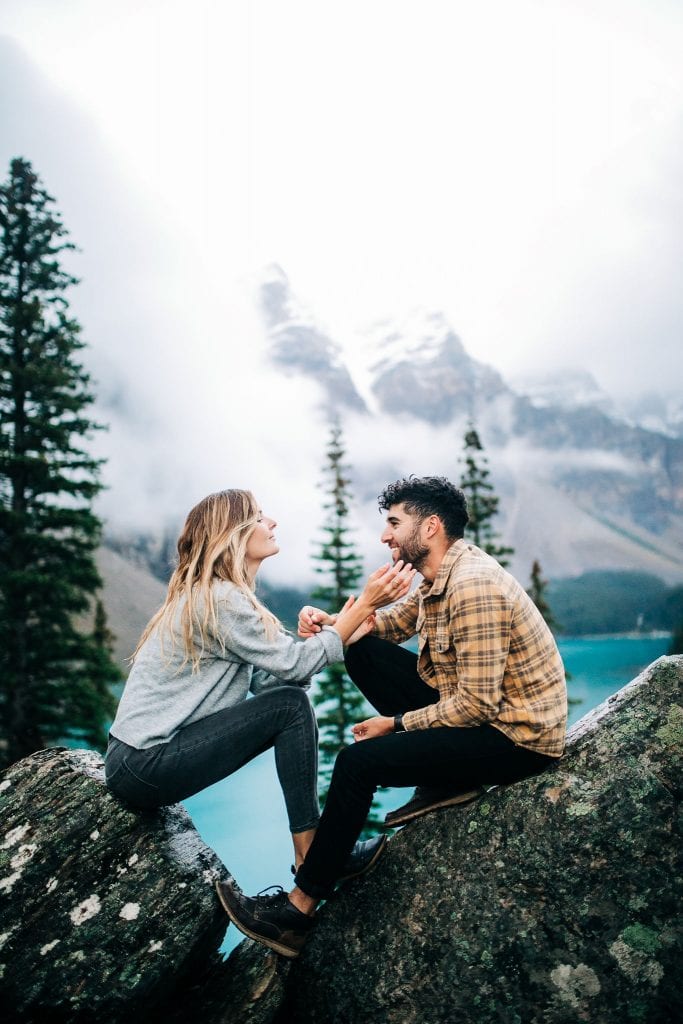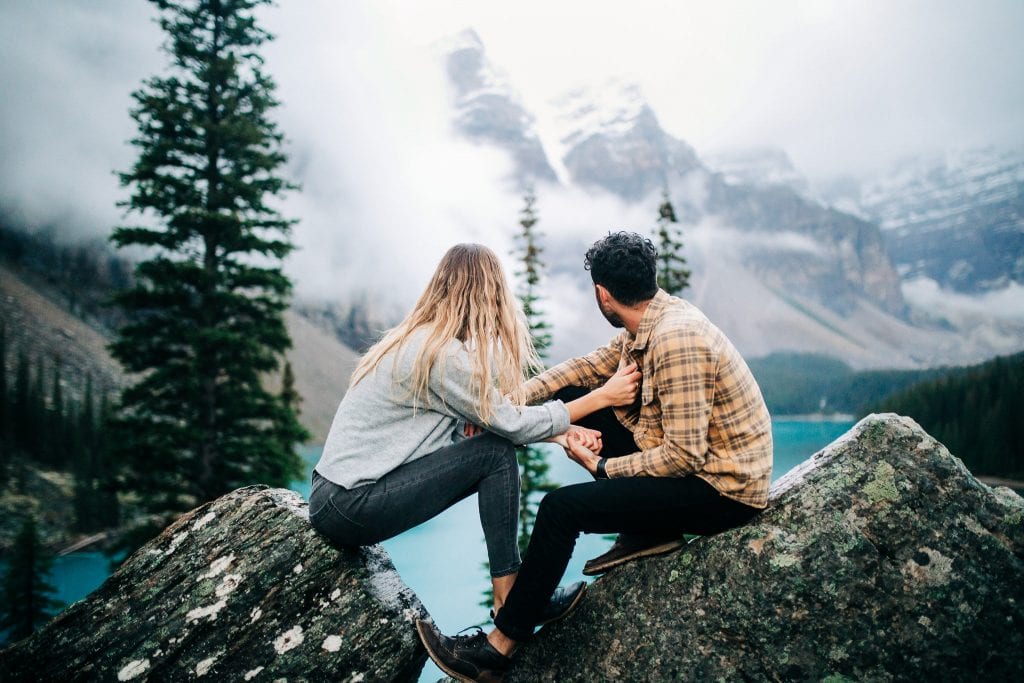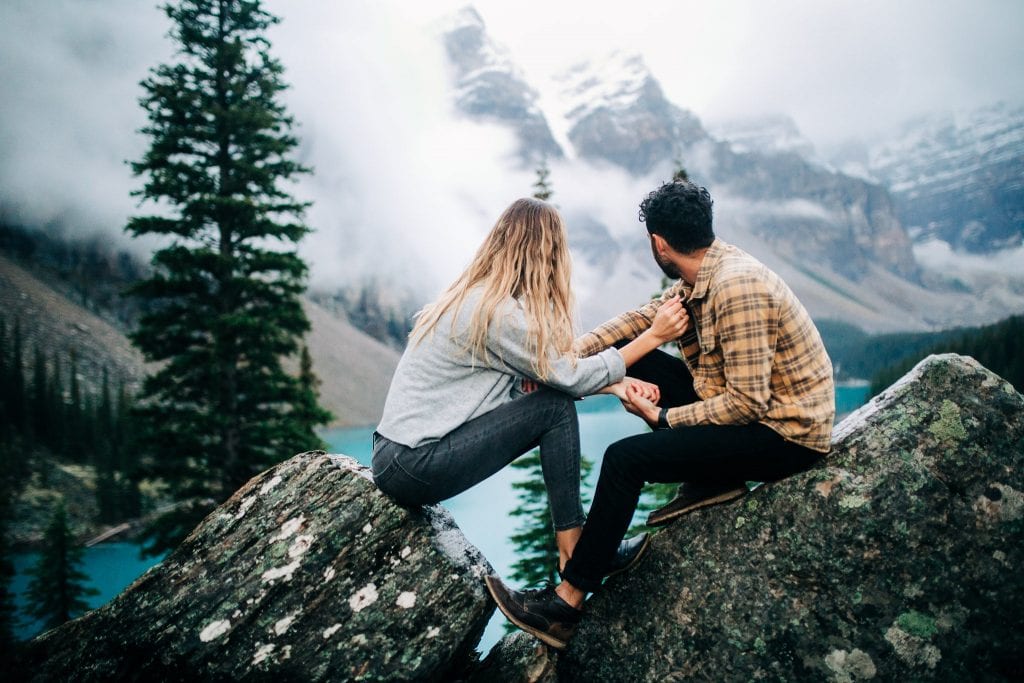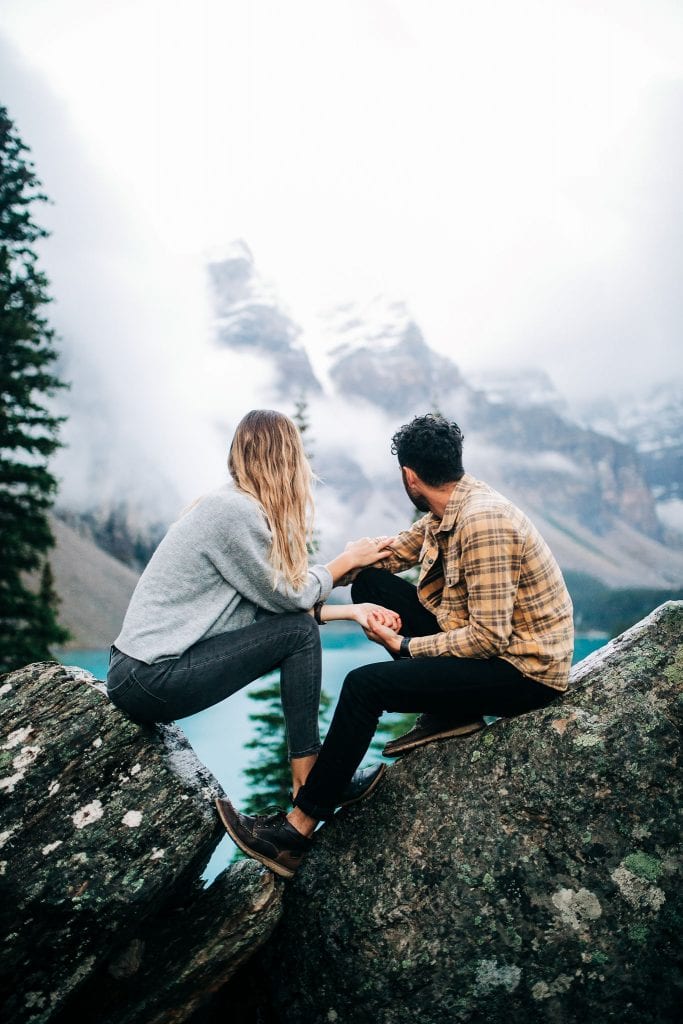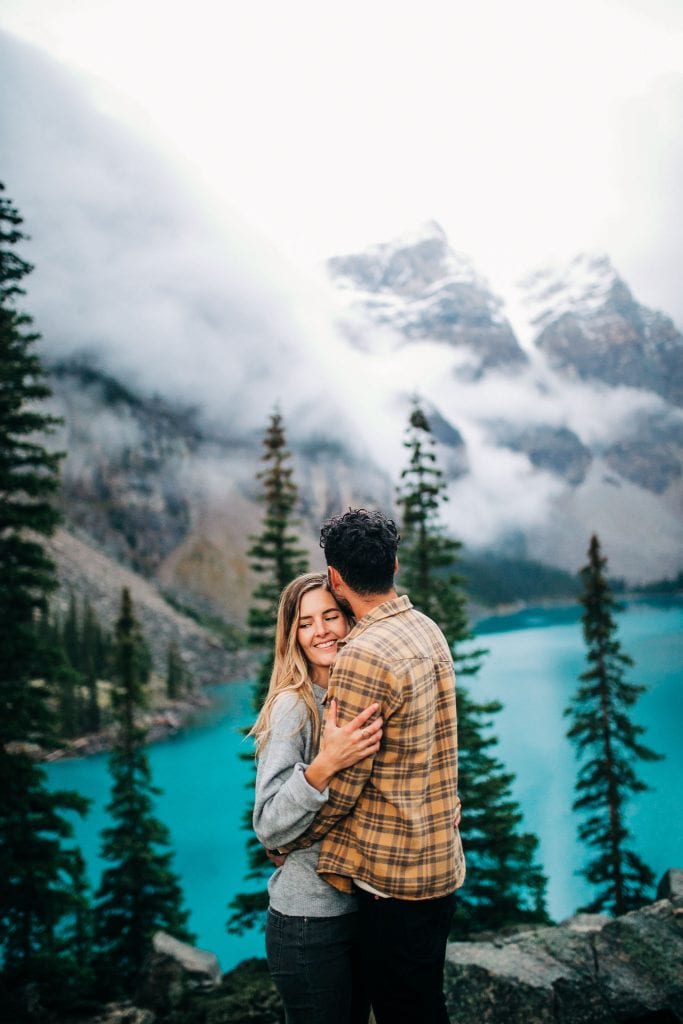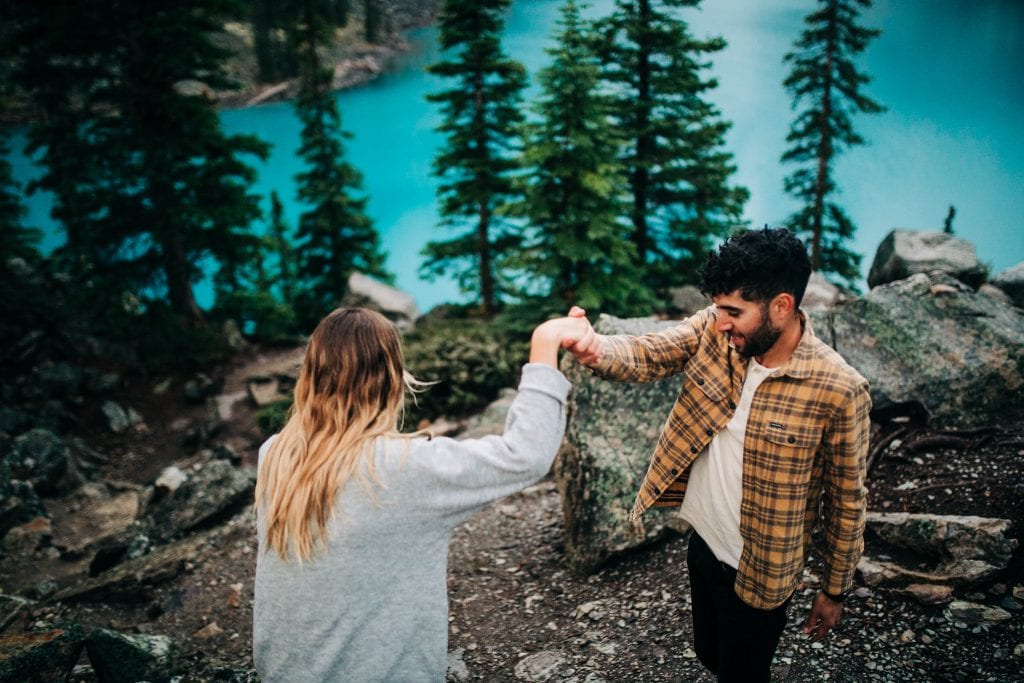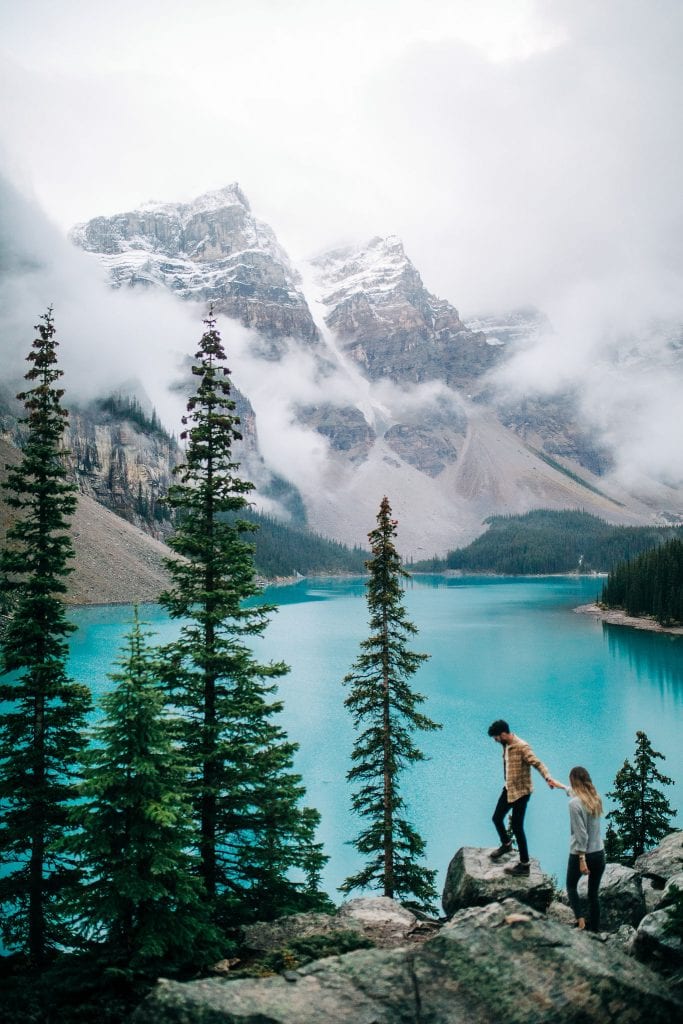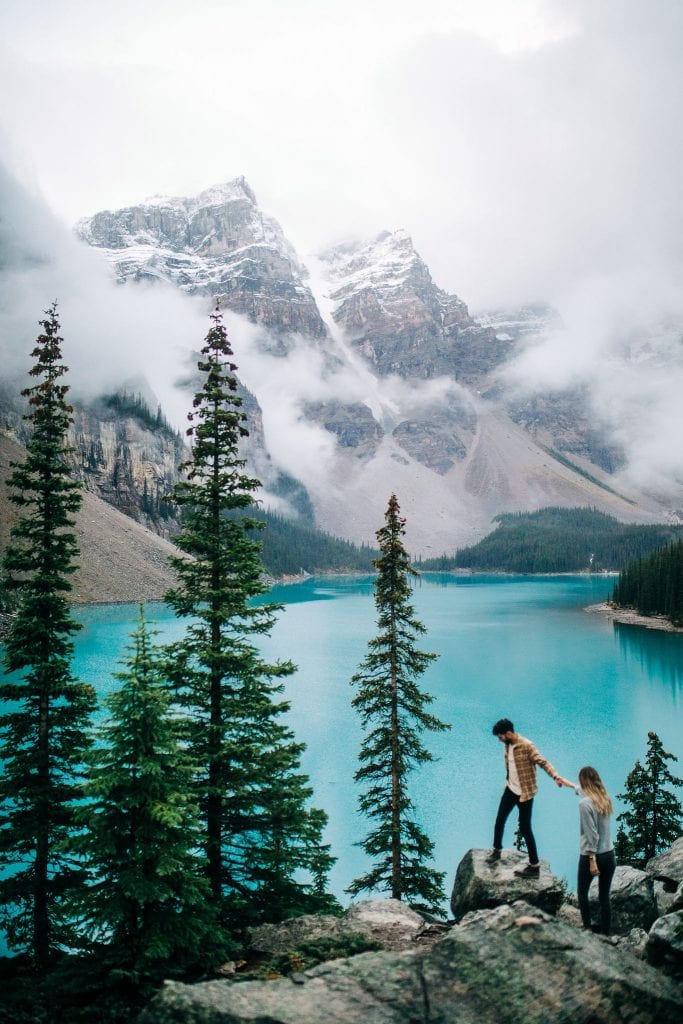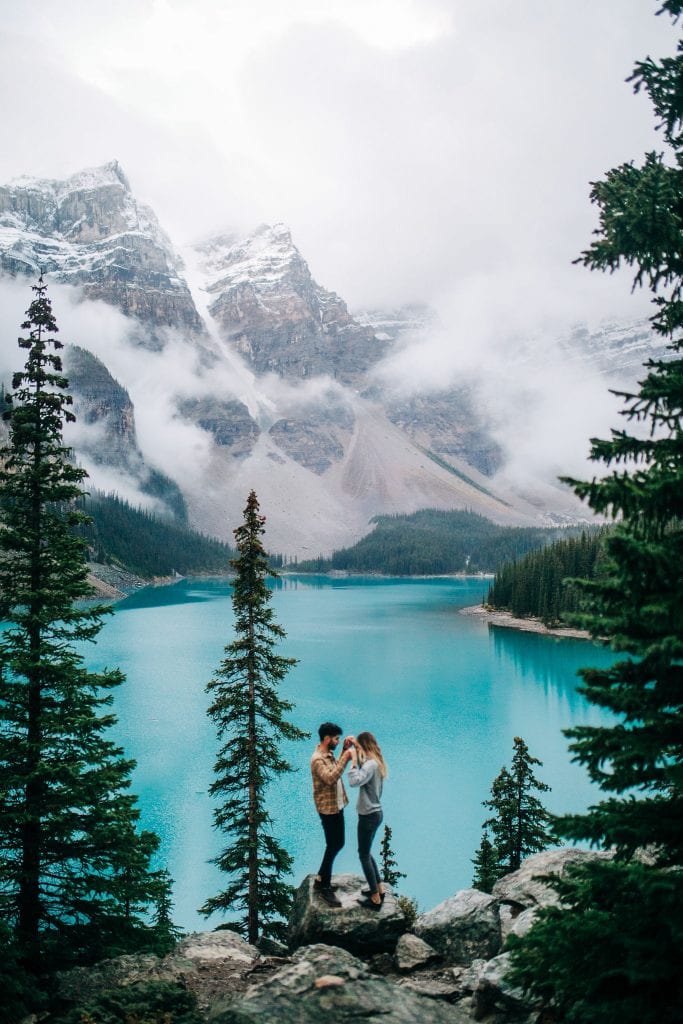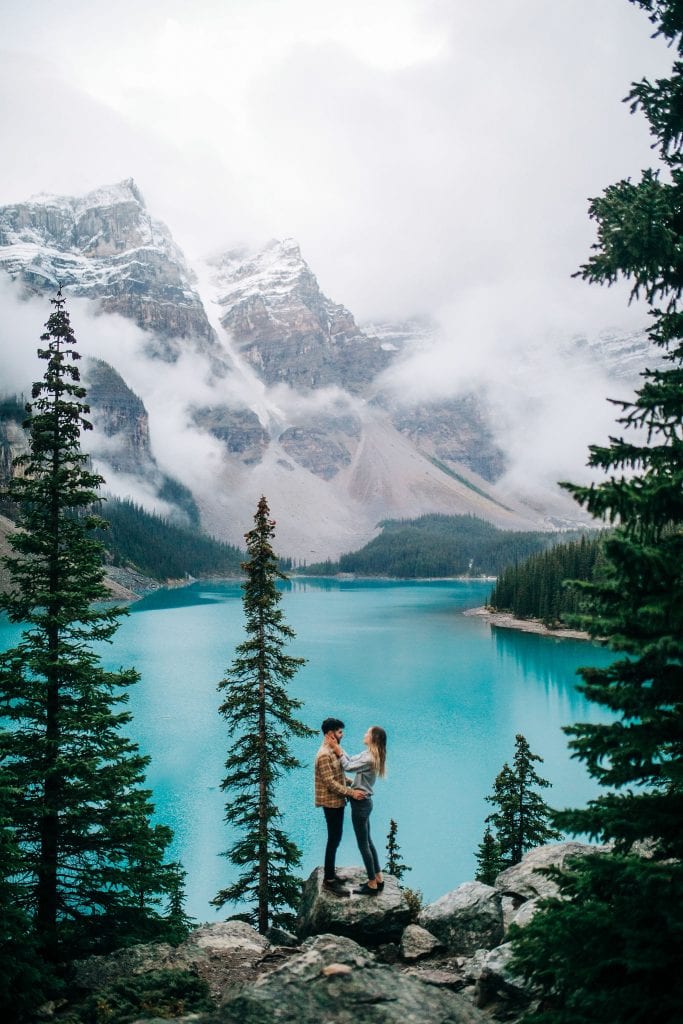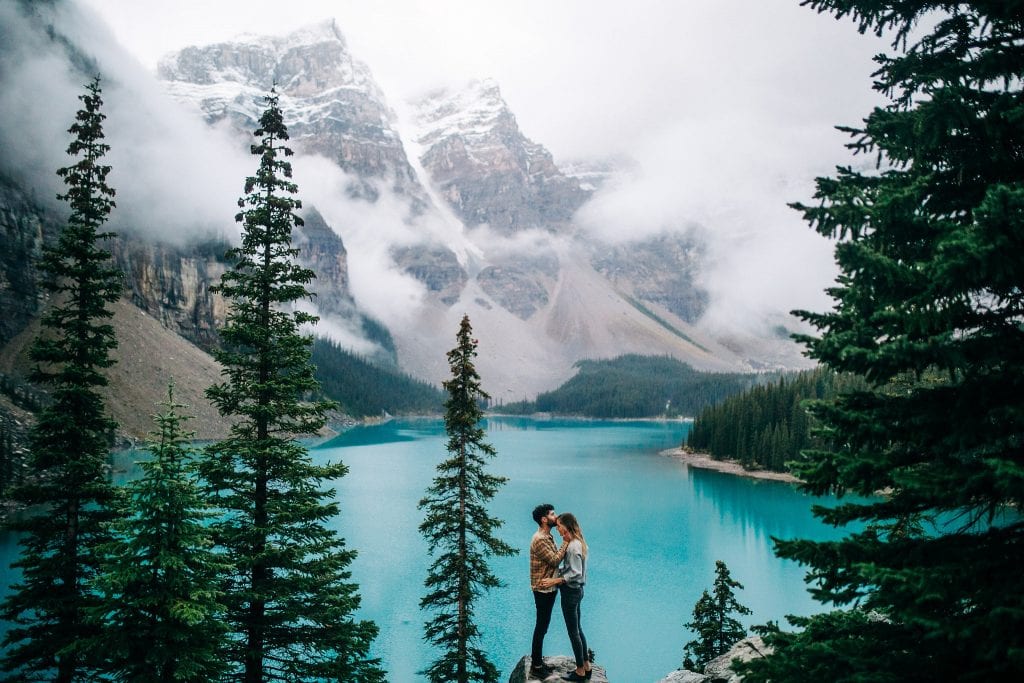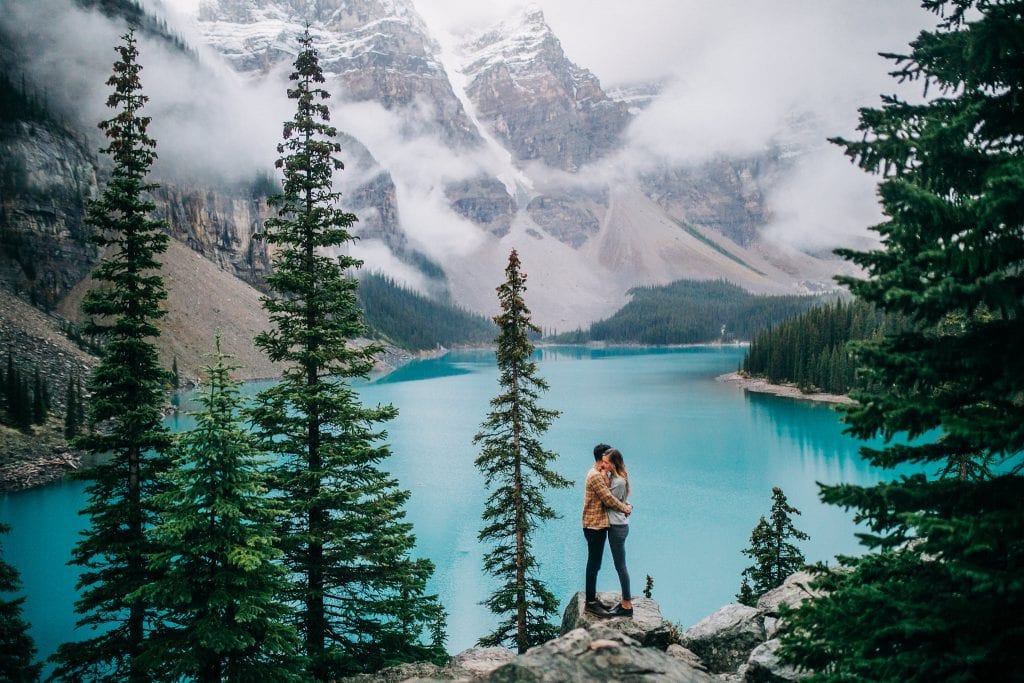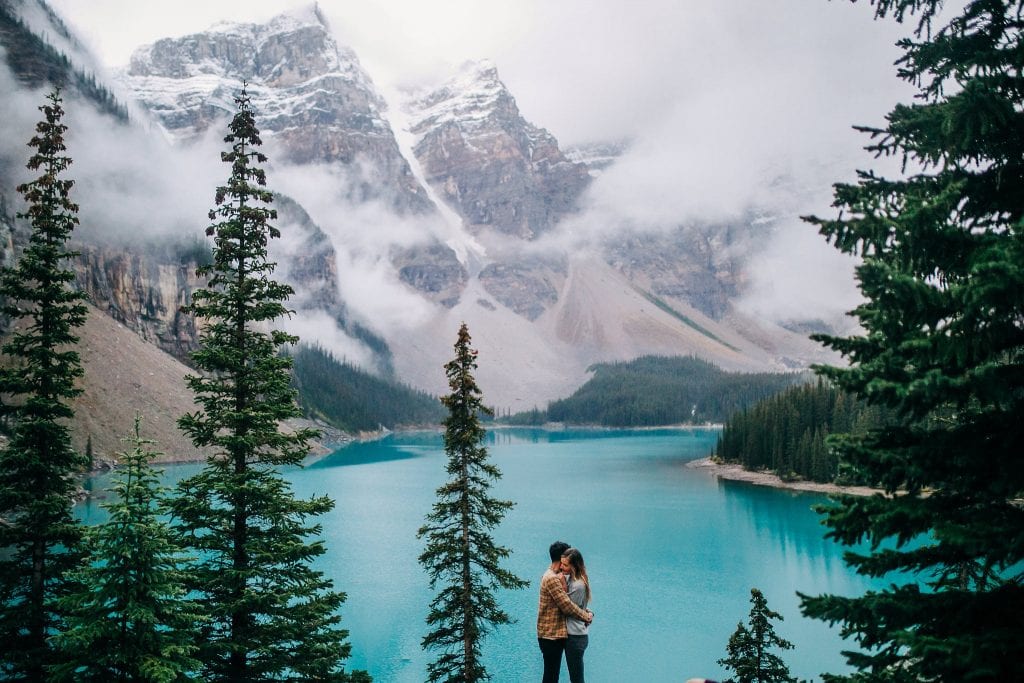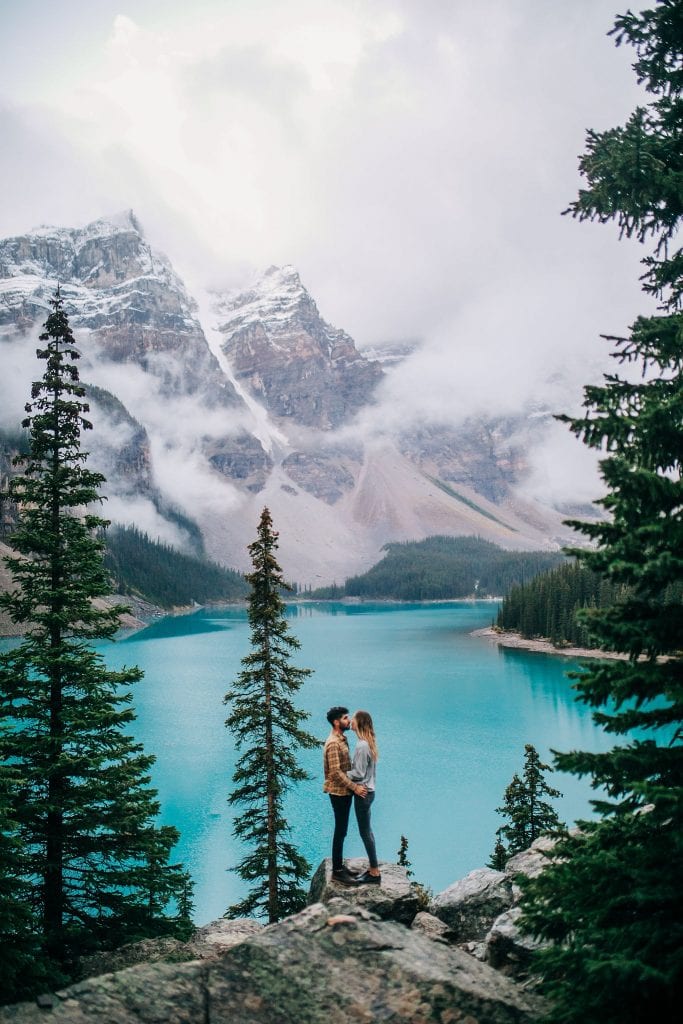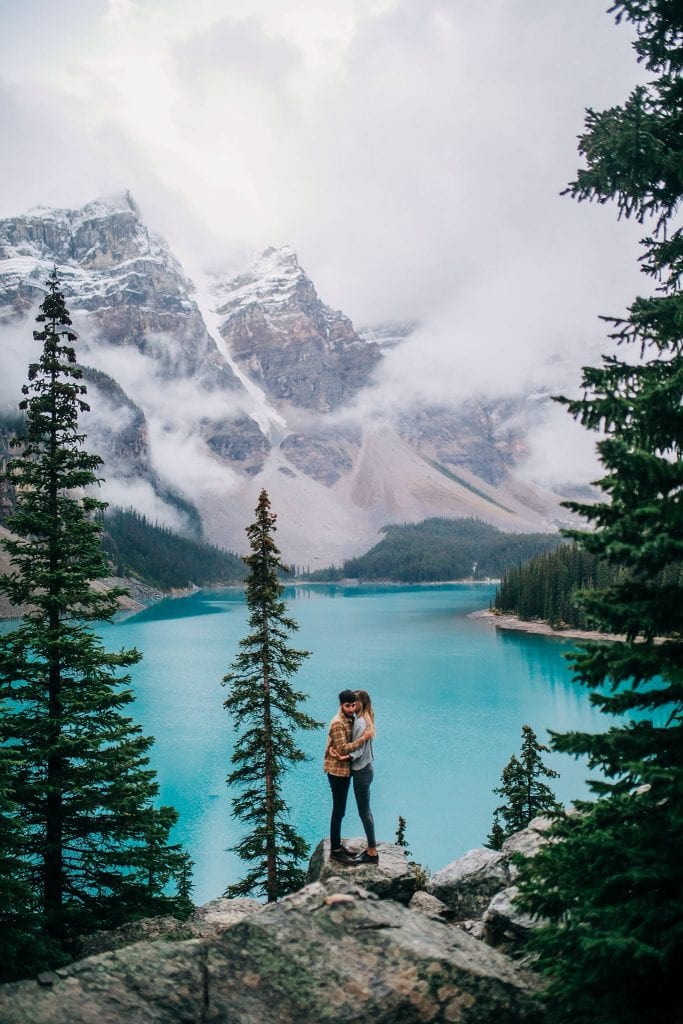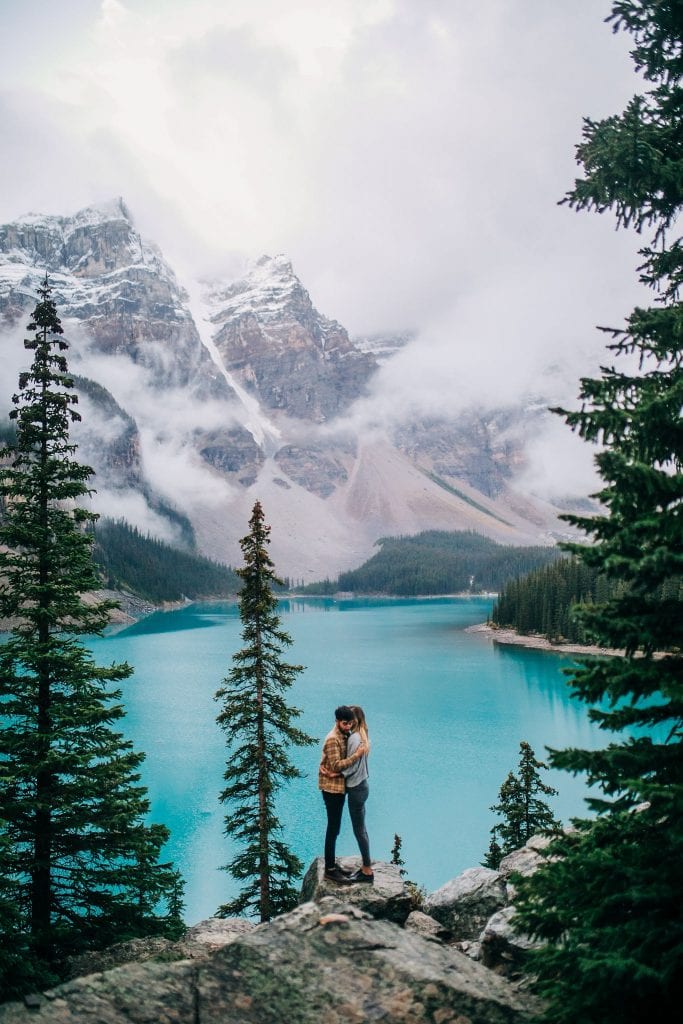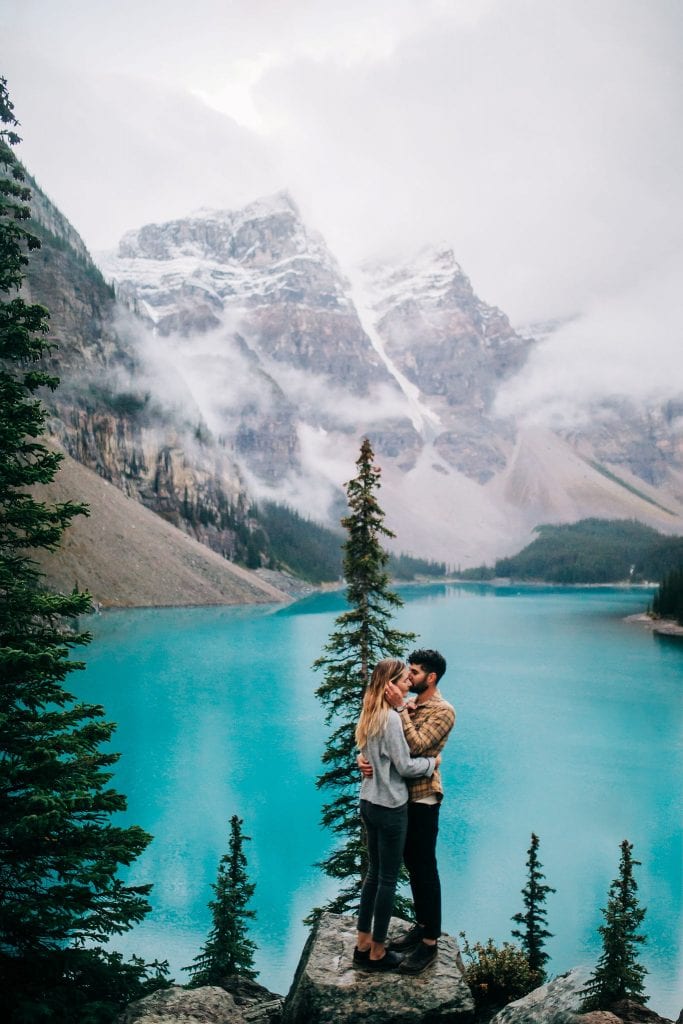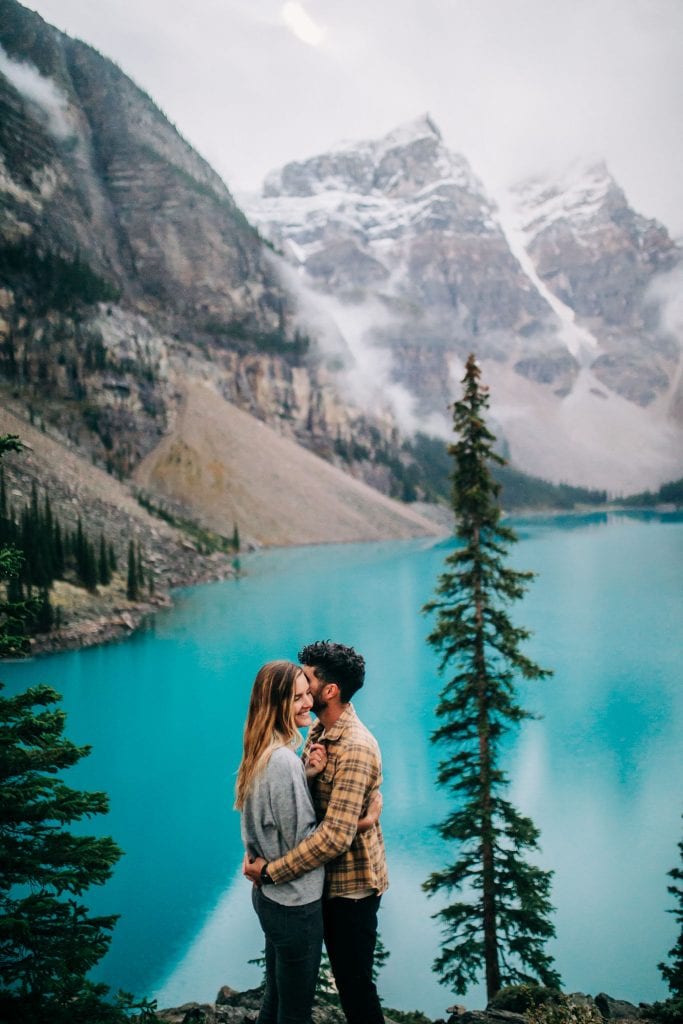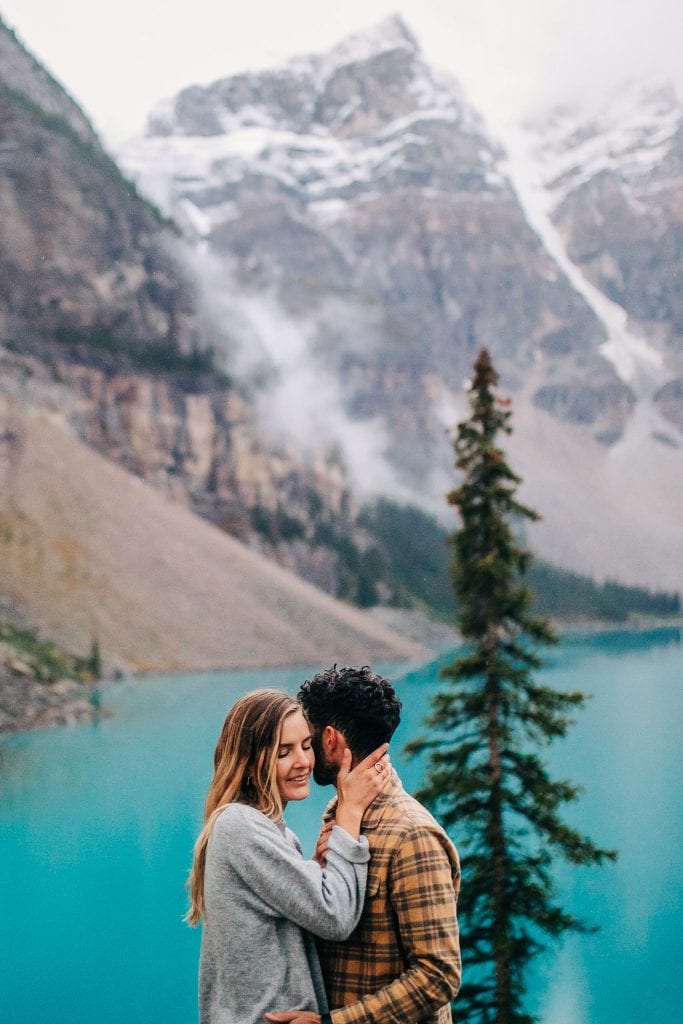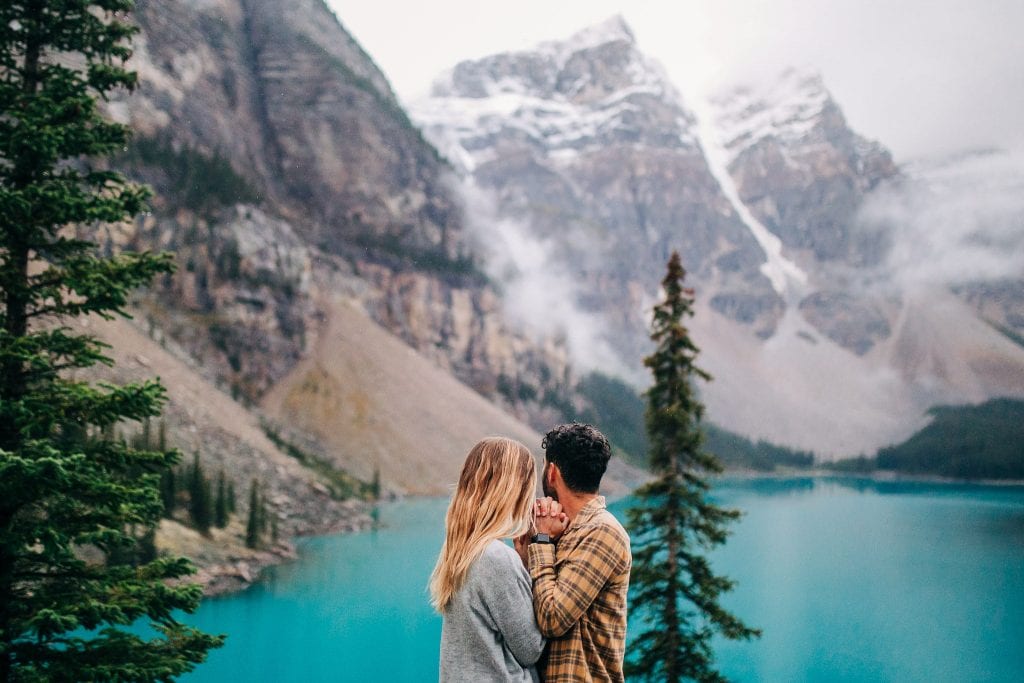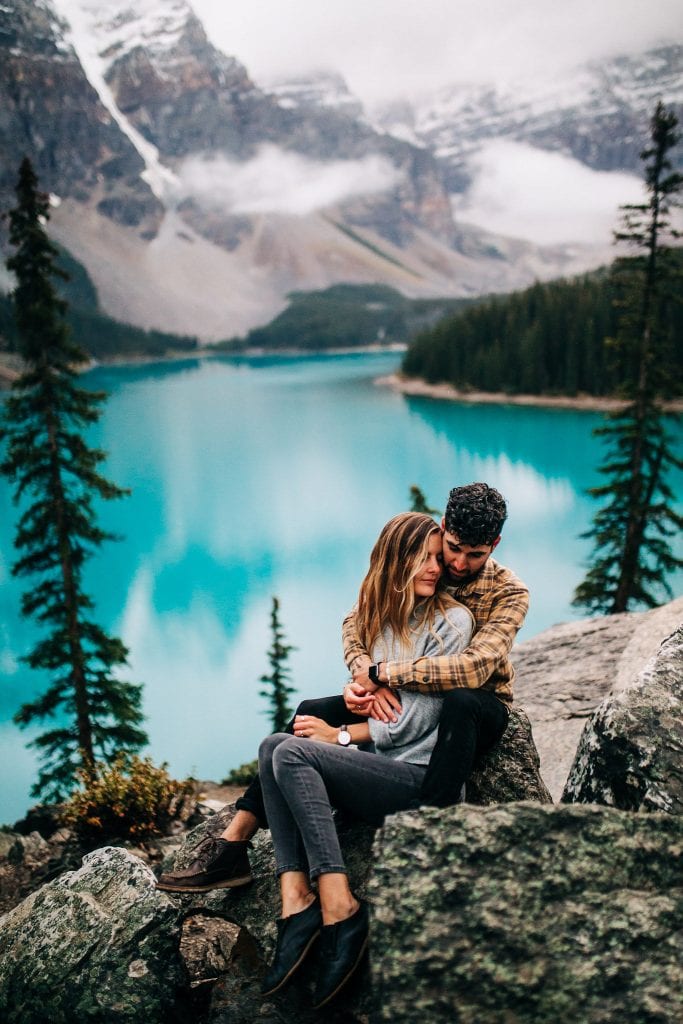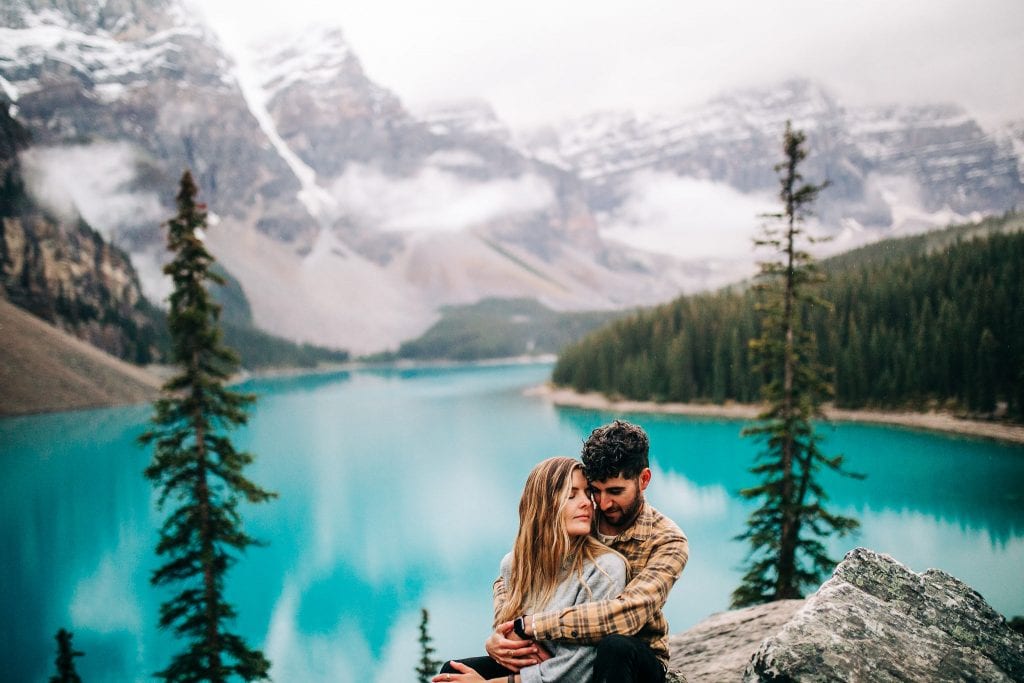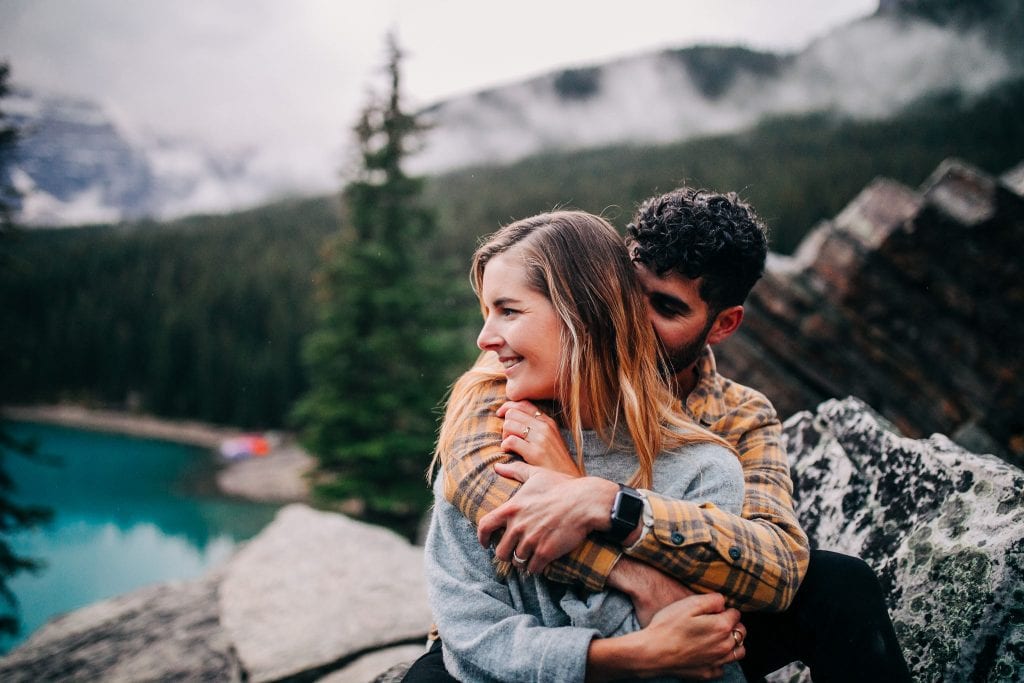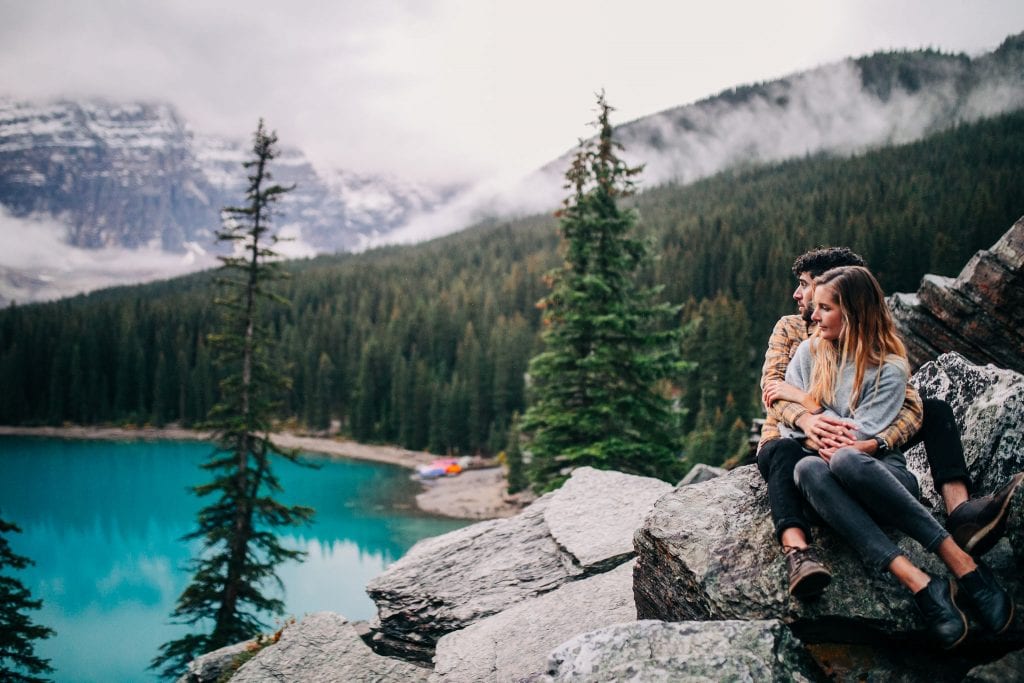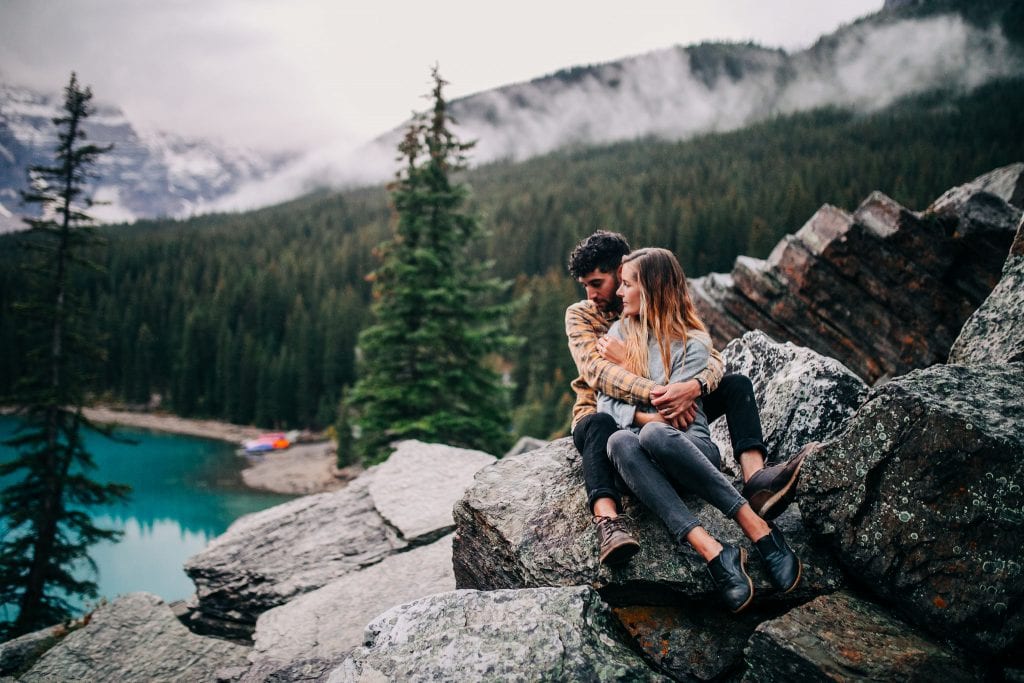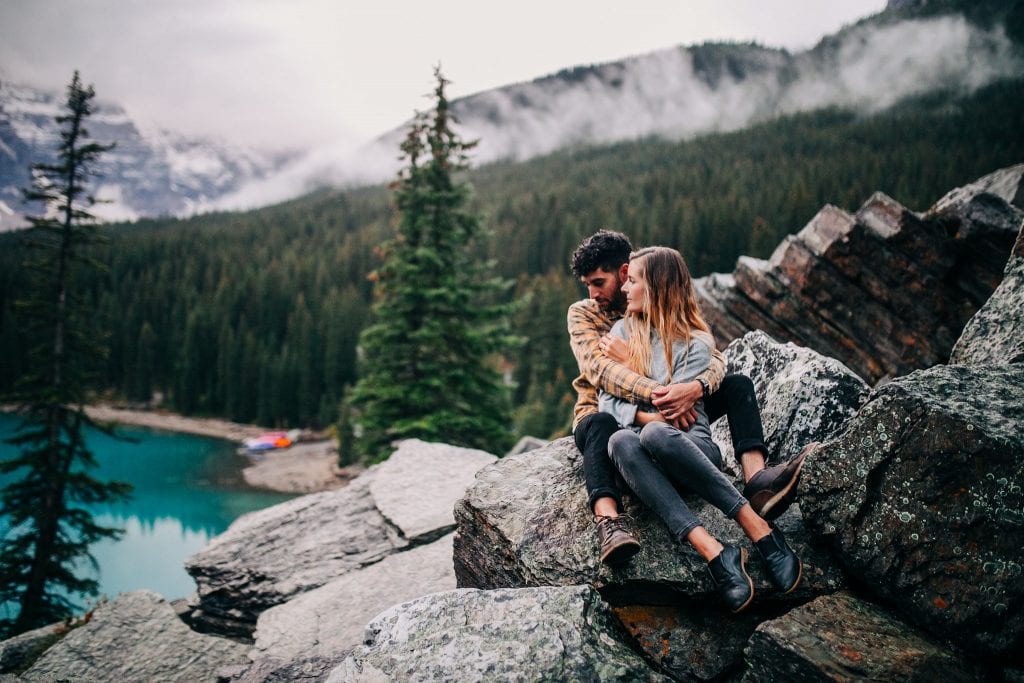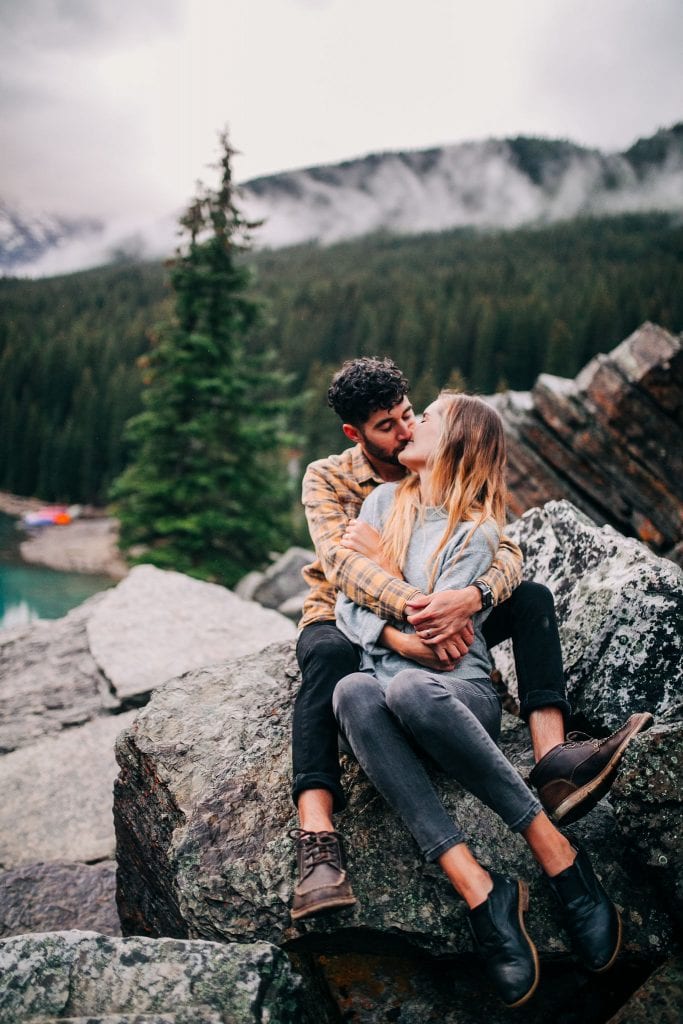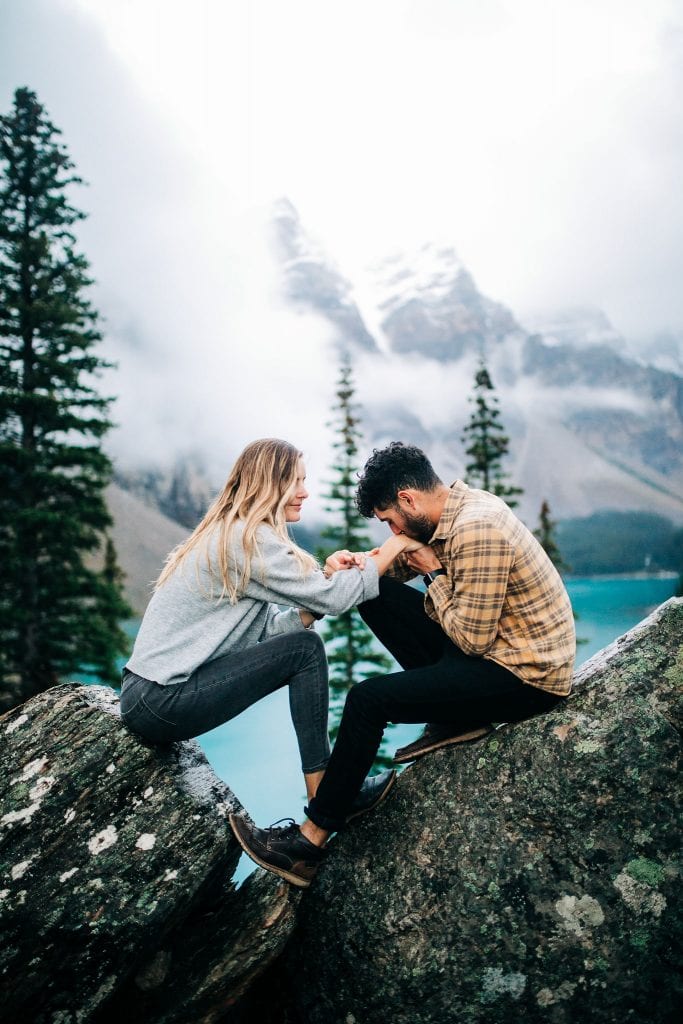 ---
I hope you enjoyed this beautiful Moraine Lake Adventure Couple Session! Please make sure to read my recent Moraine Lake Adventurous Anniversary session and Adventure Elopement at Peyto Lake, both featured on Rocky Mountain Brides!!