Nordegg Adventure Couple Crescent Falls and Abraham Lake | Cedar Lane Weddings
The universe aligned and presented a perfect winter day in Nordegg for Karlee and Mitch's adventure couples session. We soaked in every moment of the beautiful weather. Climbed down (& back up!) steep embankments using a rope secured to some rocks.  Explored the half frozen Crescent Falls waterfall & road-tripped through the Rockies to Abraham Lake!
We ran over foreign looking landscapes, played with the crazy wind, laughed and captured a whole lot of love and memories.
Guys this is what it's all about. Just laughing through all the silly moments life has to offer.
If there is one piece of advice I like to tell couples who show up nervous for their session, afraid they don't know what they are doing… You can't mess this up! I am there to guide you through the process. Hopefully by the end you had fun and ready to start planning for your next one!
Florals by Dutchess Flower Company.
This gorgeous velvet dress by Flutter Dresses and is in my client wardrobe, if anyone would like to borrow it for their own adventure session!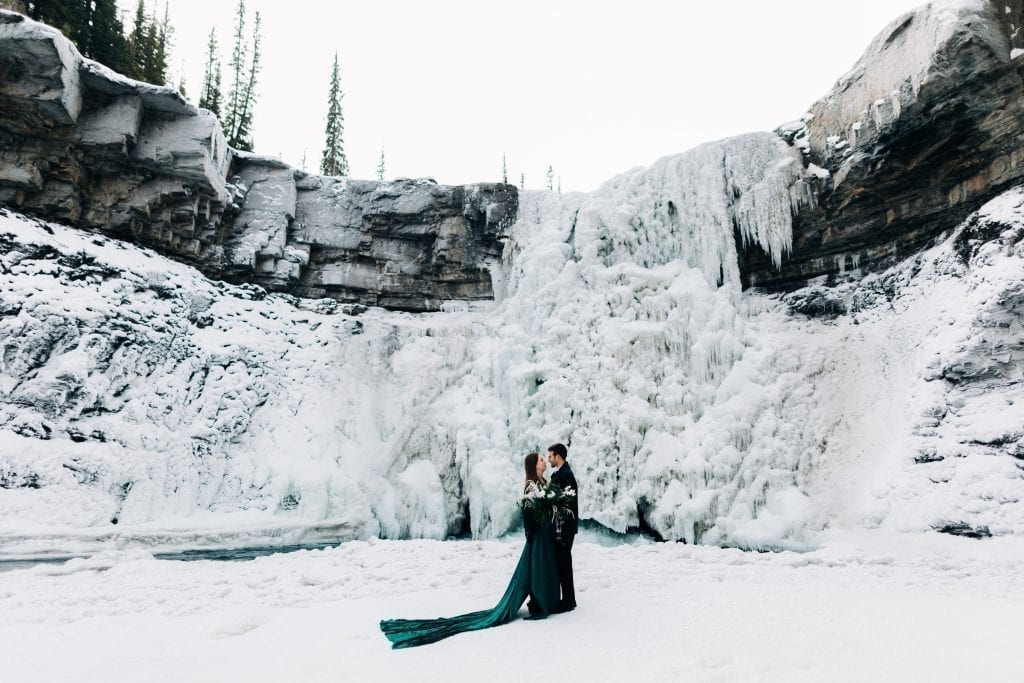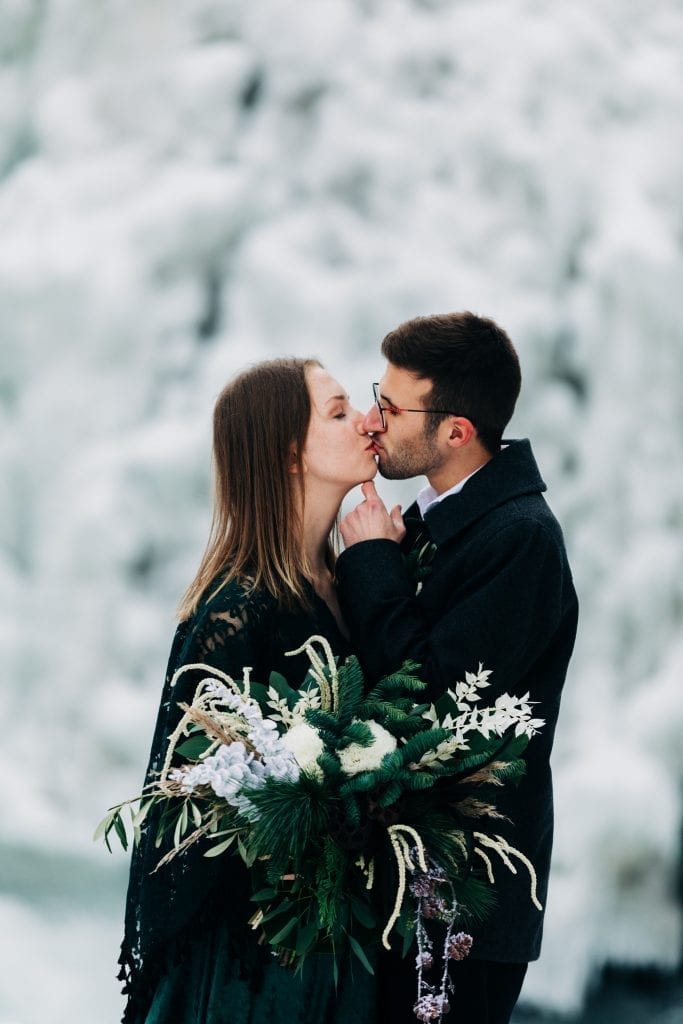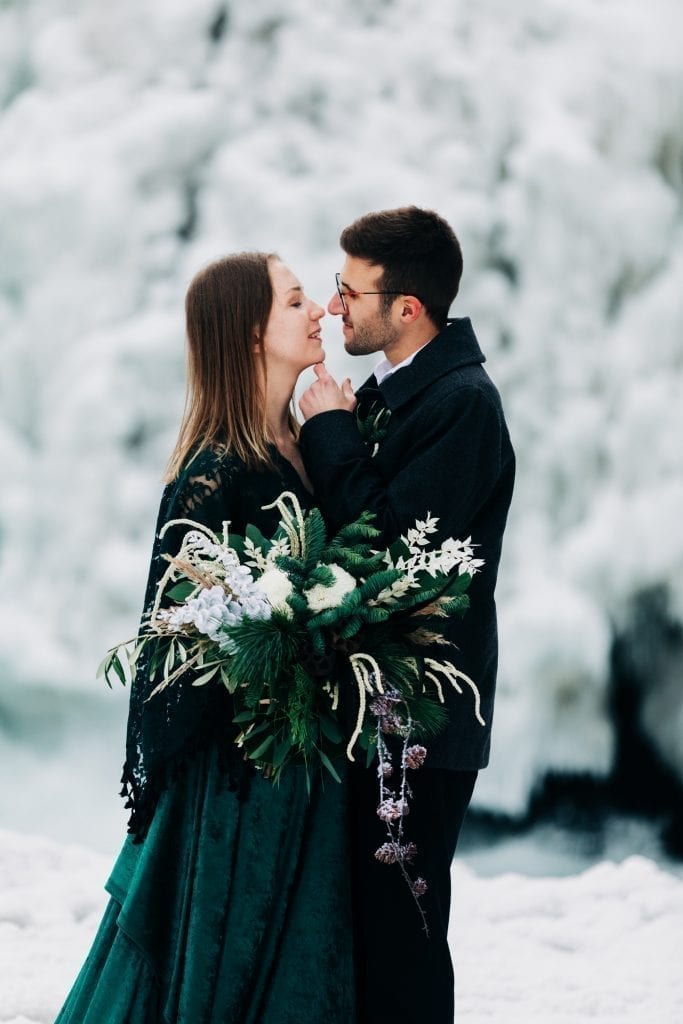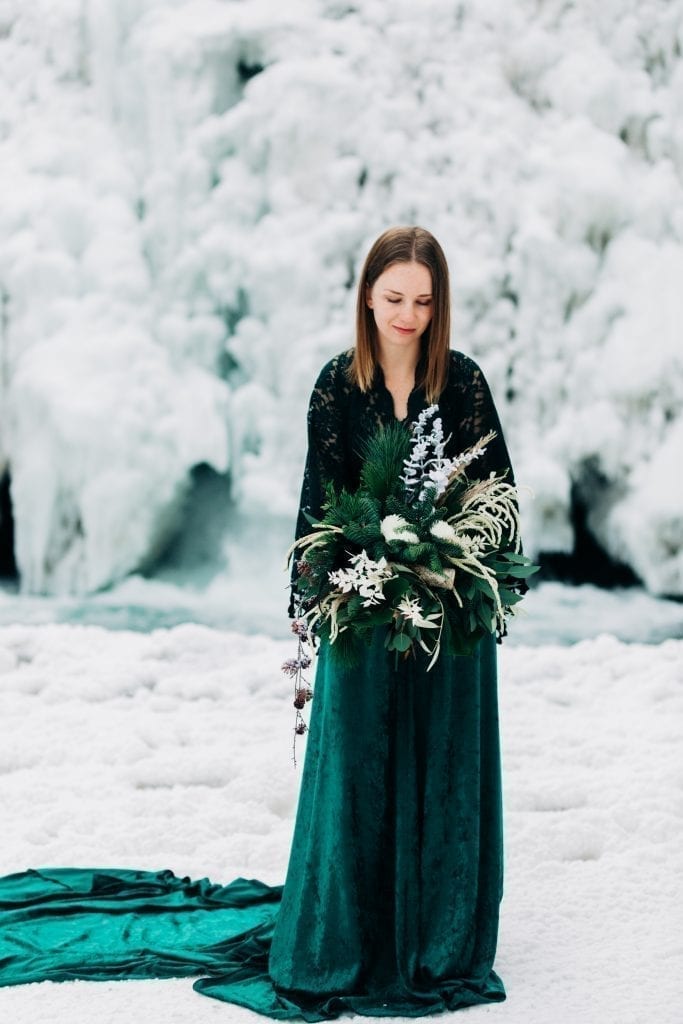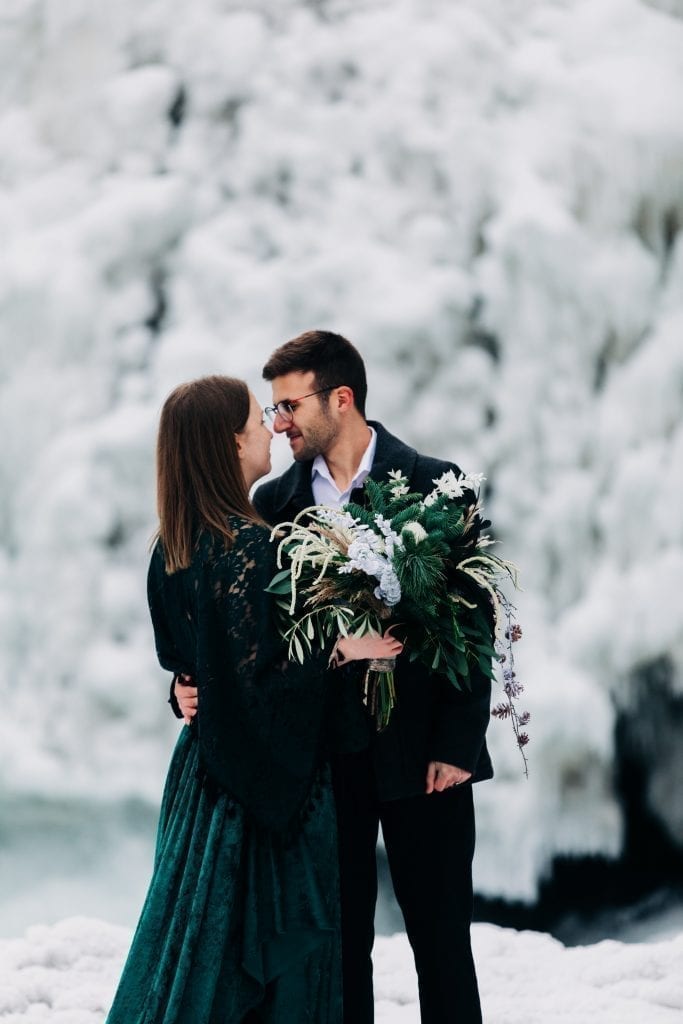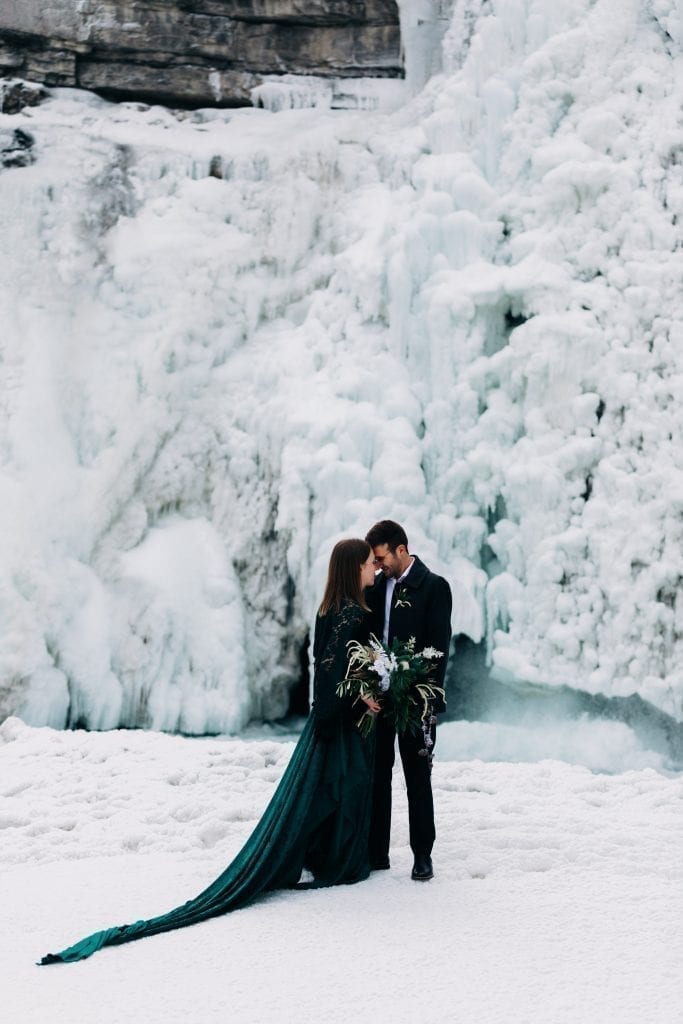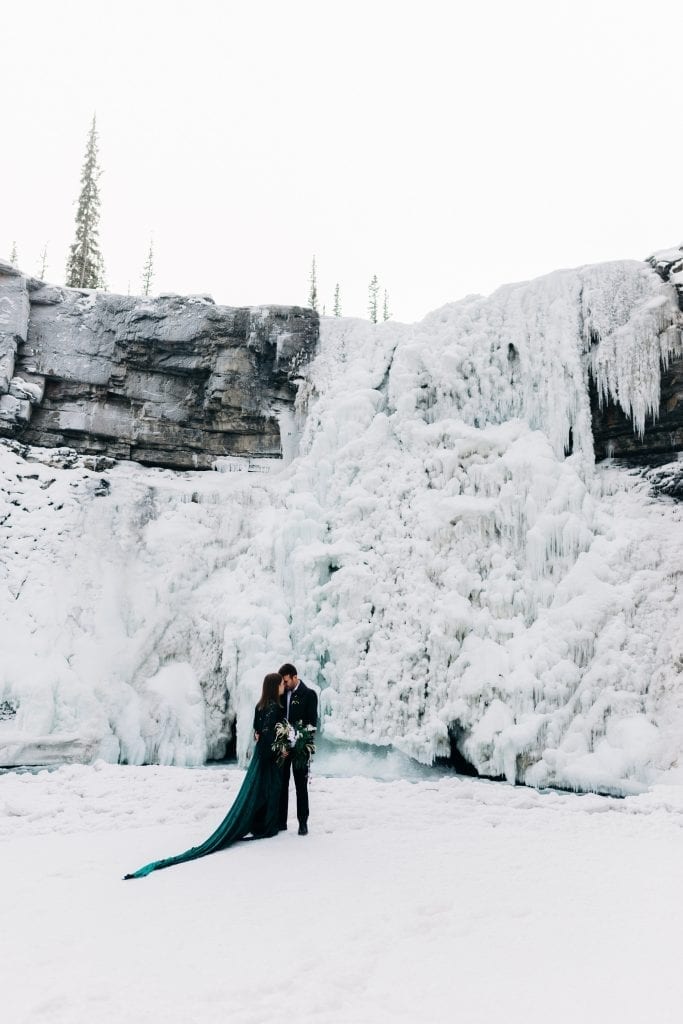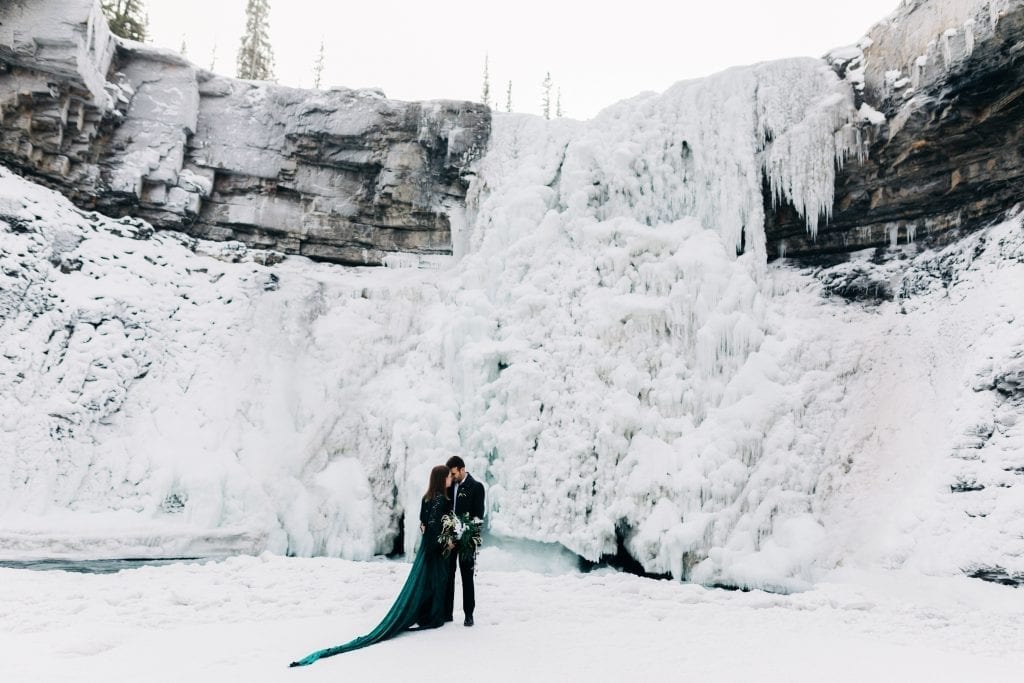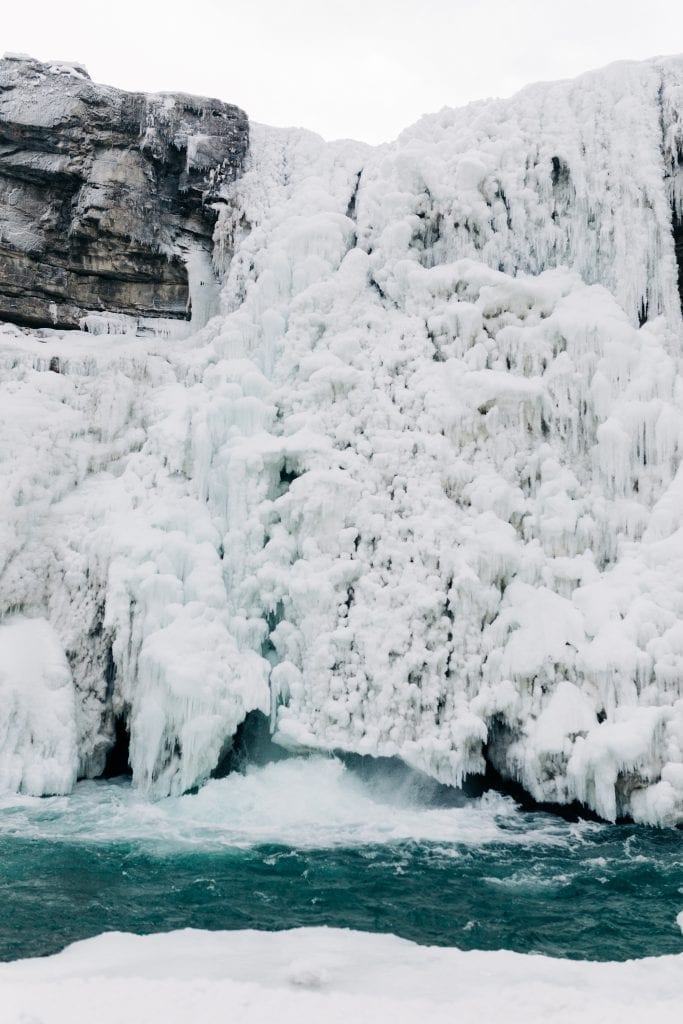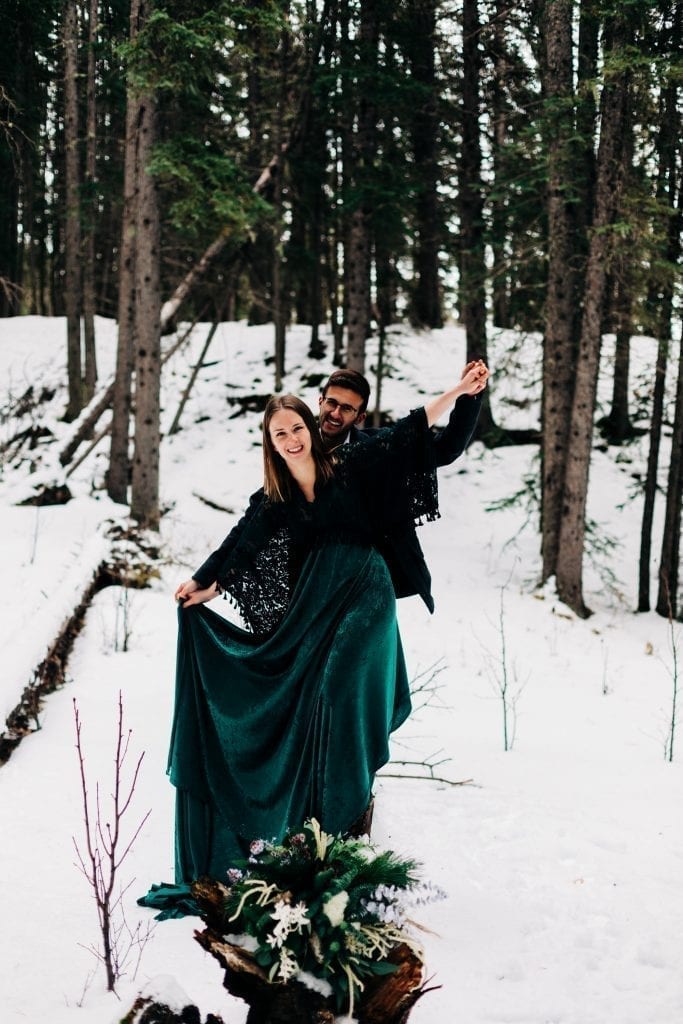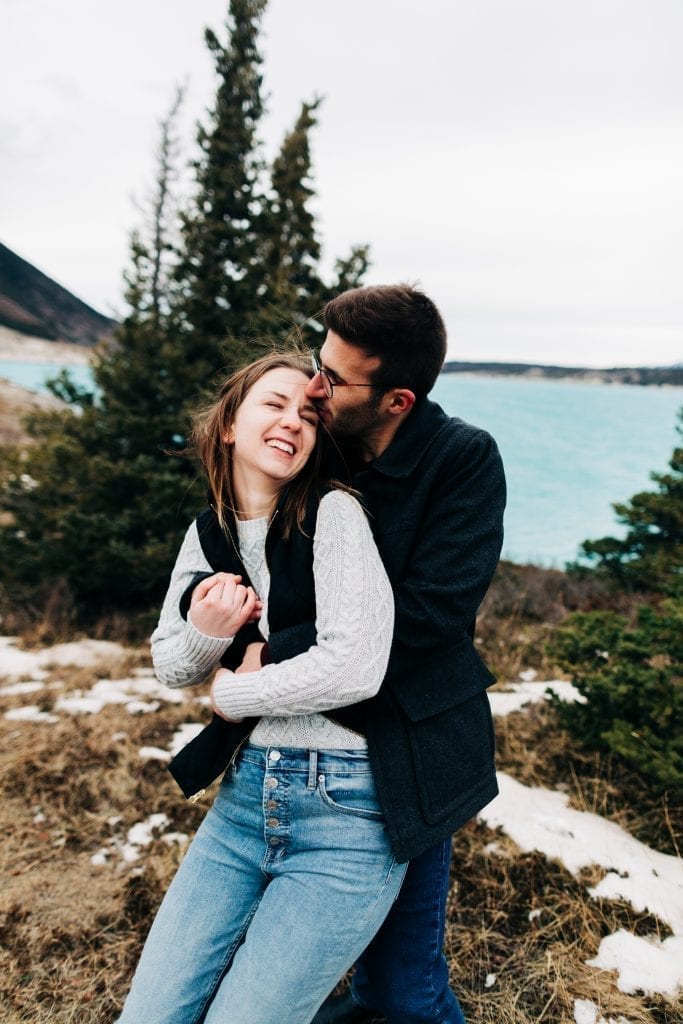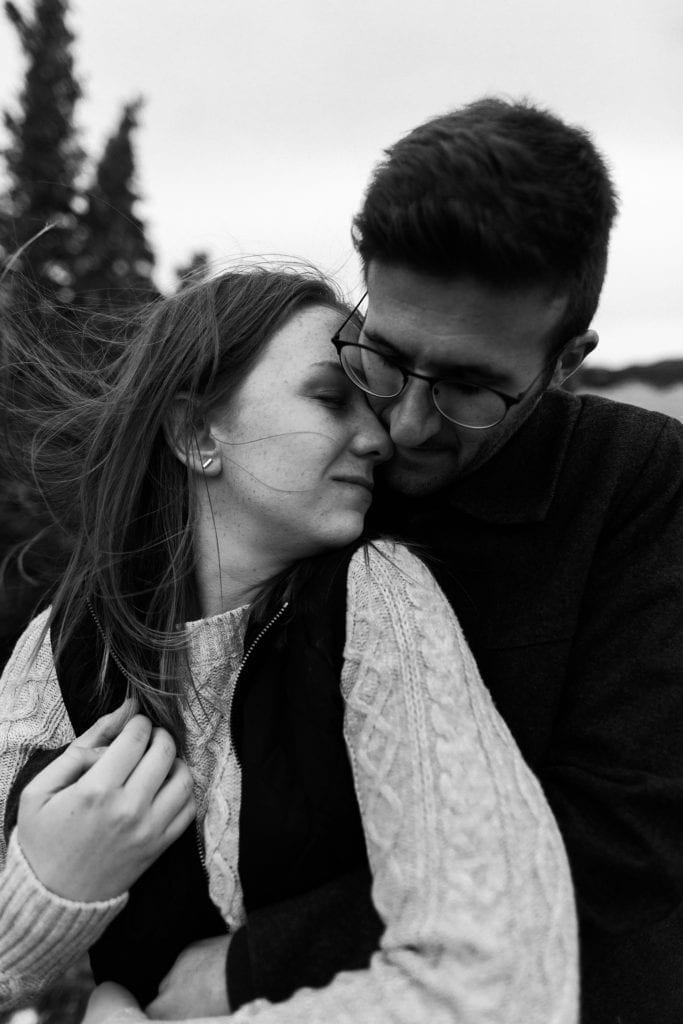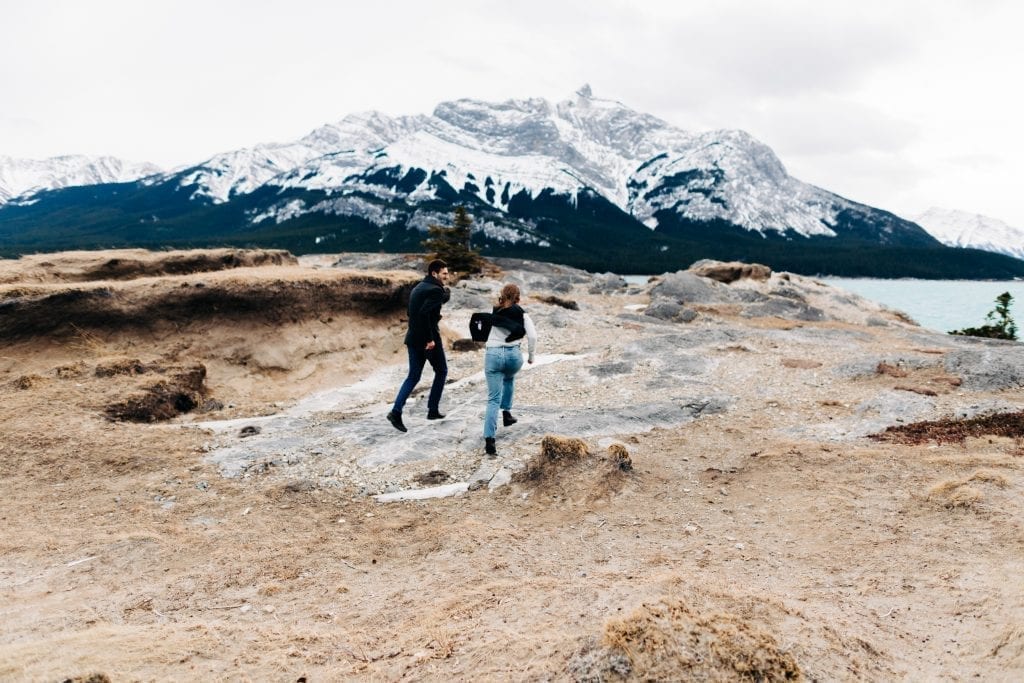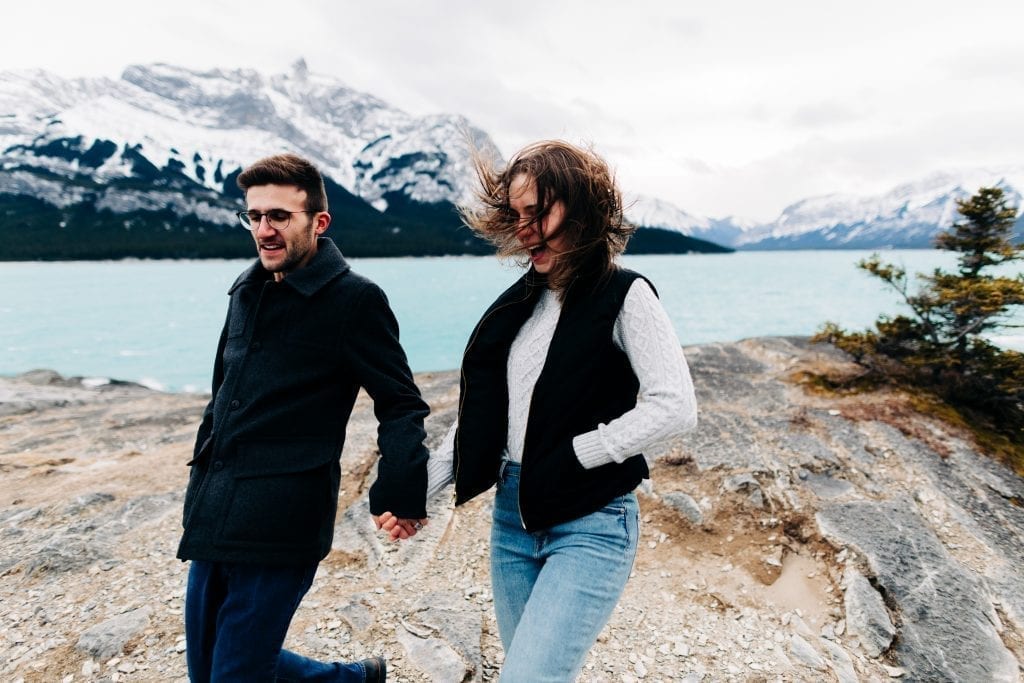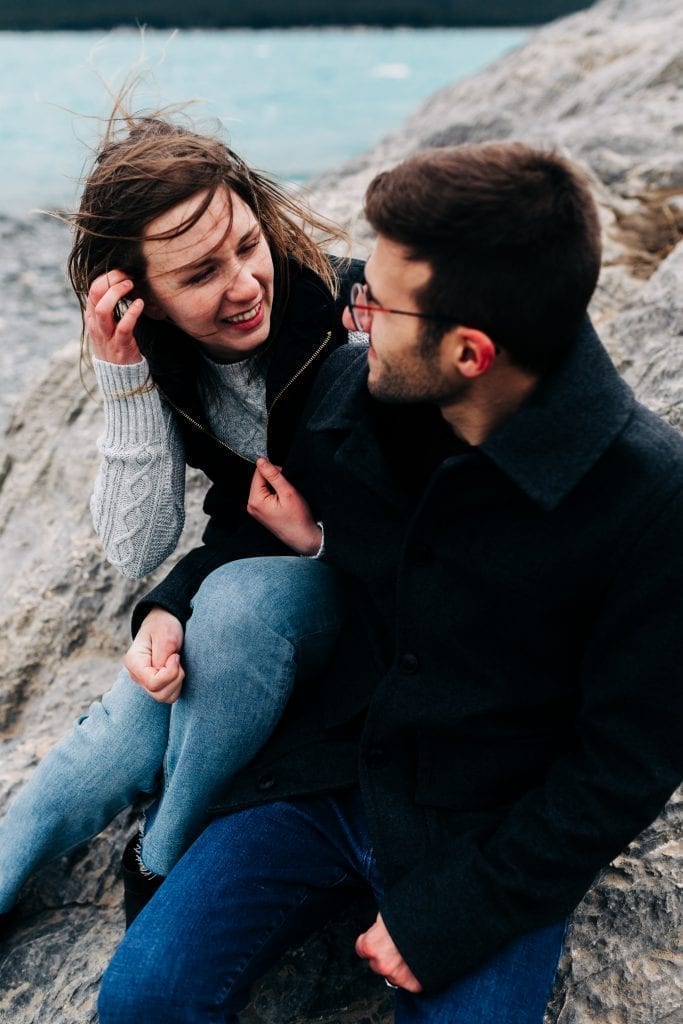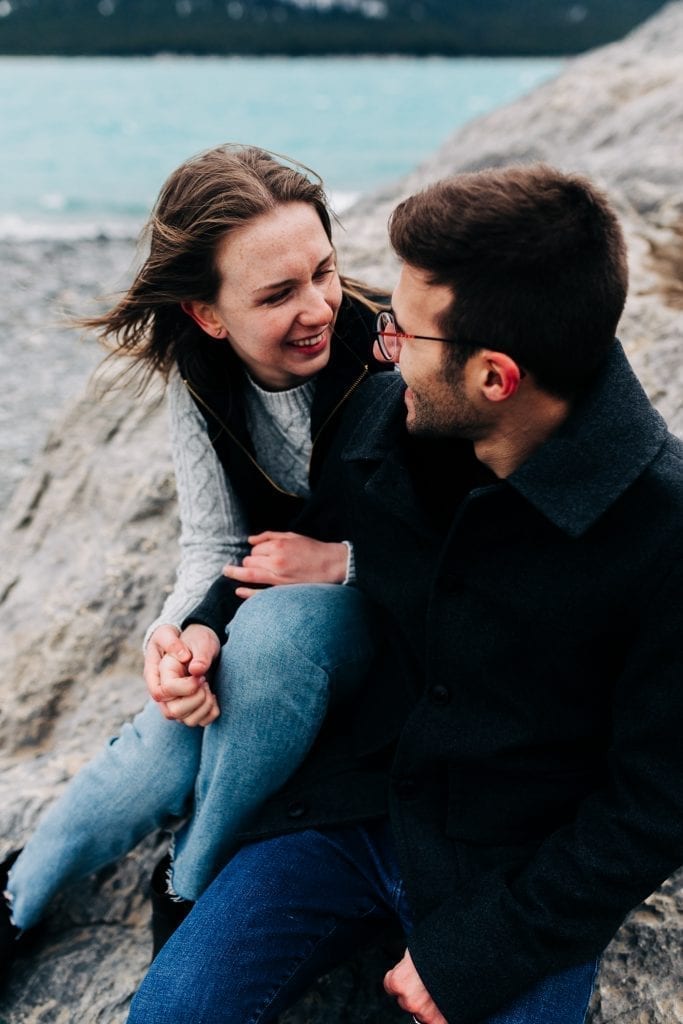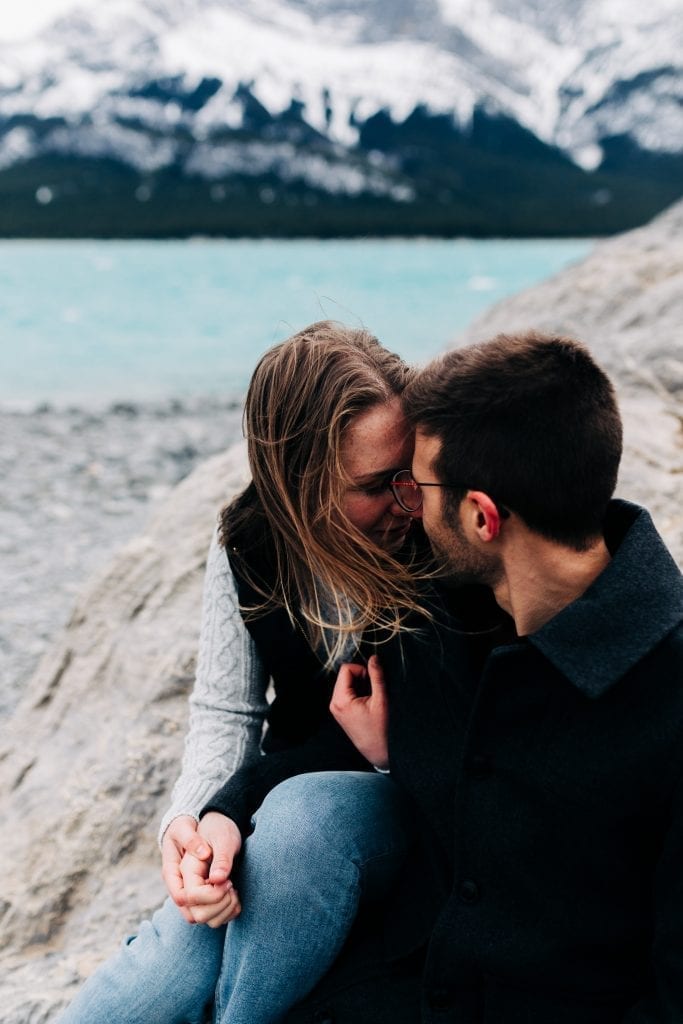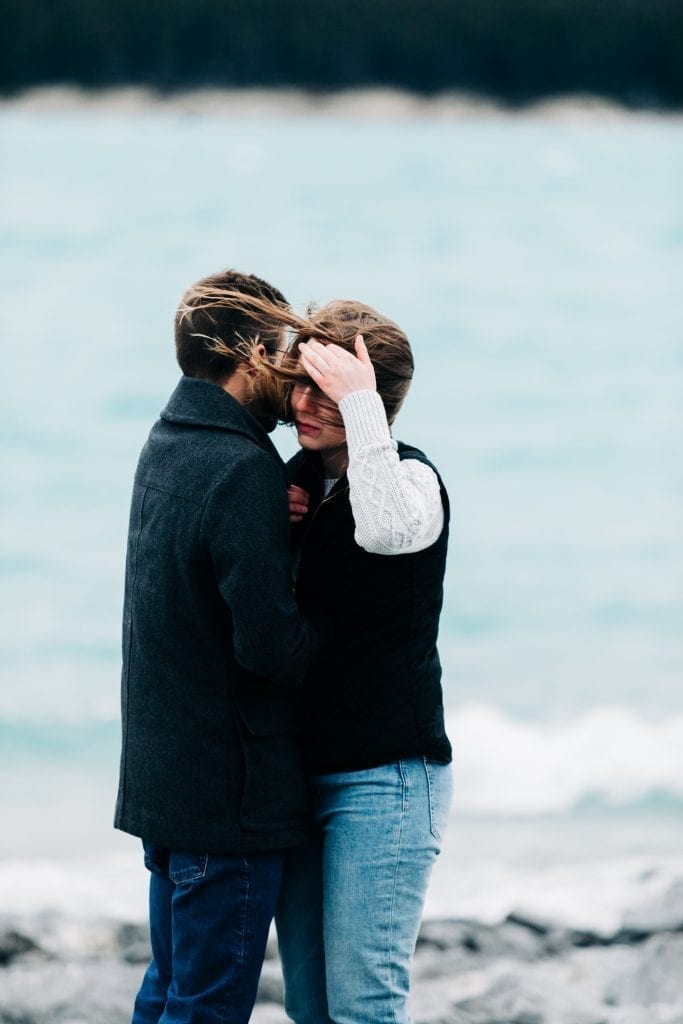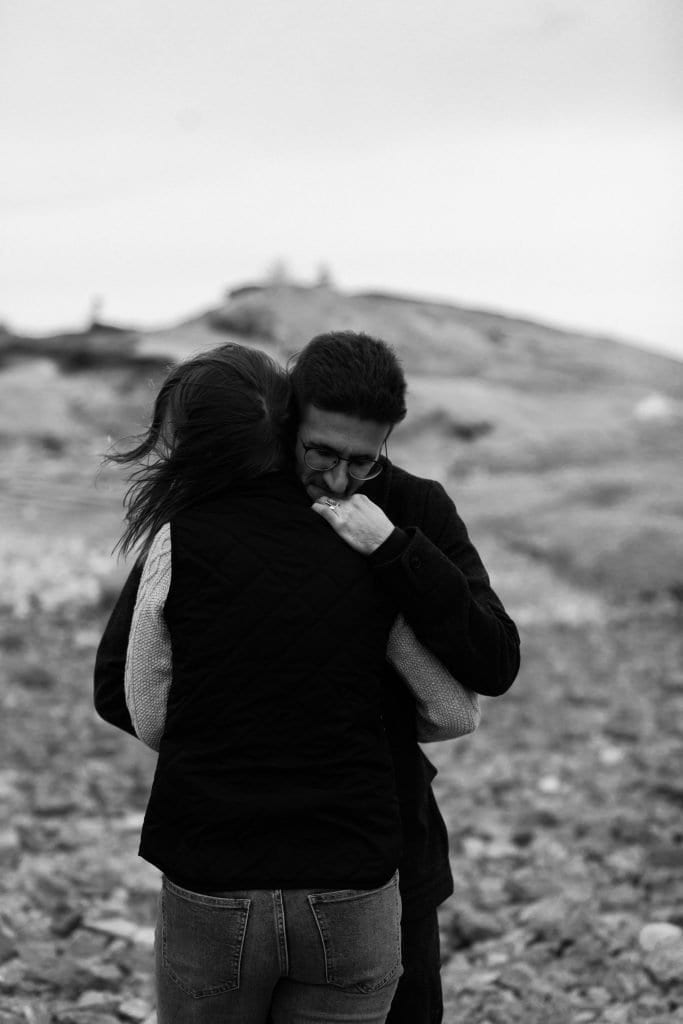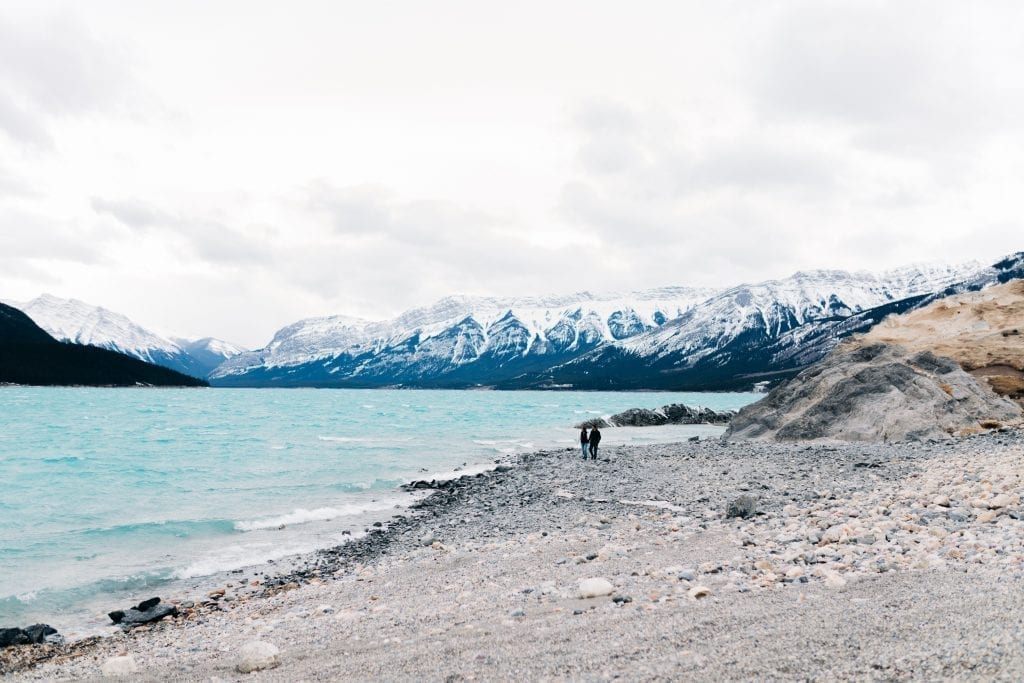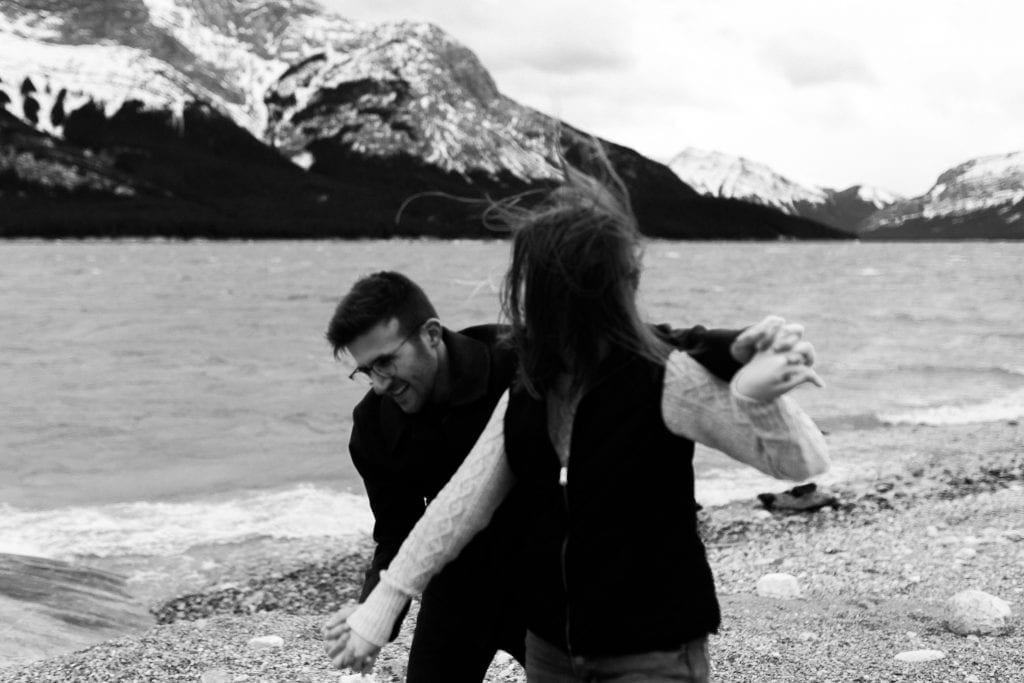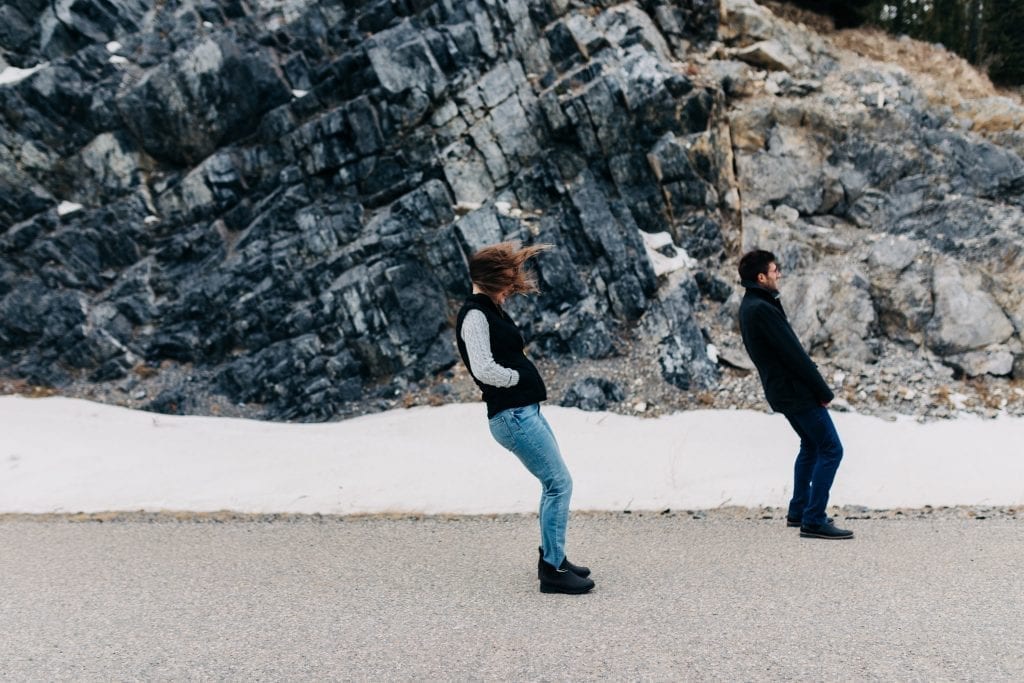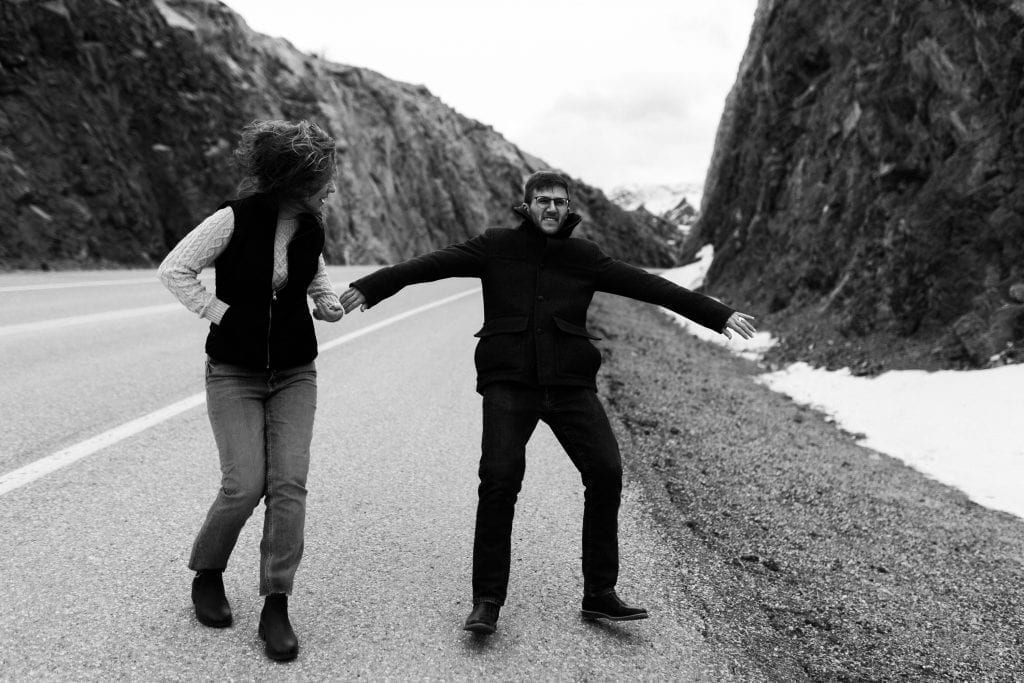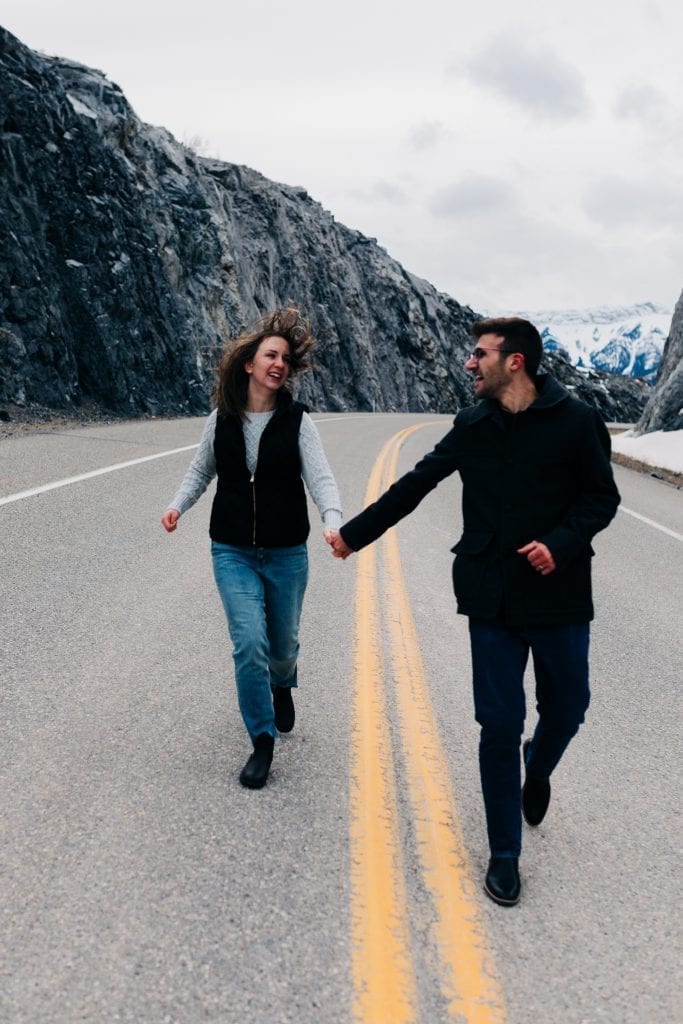 ---
I hope you enjoyed this beautiful Nordegg Adventure Couple Session, at Crescent Falls and Abraham Lake! Please make sure to read my recent Moraine Lake Adventurous Anniversary session & Adventure Elopement at Peyto Lake, both featured on Rocky Mountain Brides!!
Looking for more inspiration? Check out these posts: Nordegg Adventure Session, Same-Sex Banff Proposal, Moraine Lake Adventurous Anniversary, Peyto Lake Adventure session, Icefields Adventure Session, this Cannon Beach Engagement, Jasper National Park Anniversary or this Jasper National Park Spirit Island Anniversary!