Peyto Lake Adventure Elopement Portraits | Cedar Lane Weddings
The Love Story behind this beautiful Peyto Lake Adventure Elopement. A thrill seeking couple, spending every moment seeking adventure, Mikaela & Stephen married in an intimate setting in early spring of 2018. They had planned to say their vows at their favourite spot in Banff National Park.
Peyto Lake.
Of course the Canadian Rocky Mountains being as they are, the weather turned quick. On the day of their wedding, an avalanche warning was issued and the Icefields Parkway was shut so they had to change plans!
6 months later, we connected via social media. I quickly realized we could recreate something special for them at their dream location. A Peyto Lake Adventure Elopement.
Of course Mother Nature stepped in and the first snow fall of the season came during our Peyto Lake adventure elopement session. The mountains blessed them again; a tribute to their love story. Mik and Stephen toughed out the cold and we wandered around Peyto Lake & Simpson's Num-Ti-Jah Lodge. Mik even stepped barefoot into the chilly glacier water at Bow Lake!
I love September in the mountains, it's just beautiful and not as busy as the summer. These are some of my favourite photos from Mikaela & Stephen's Peyto Lake mountain elopement!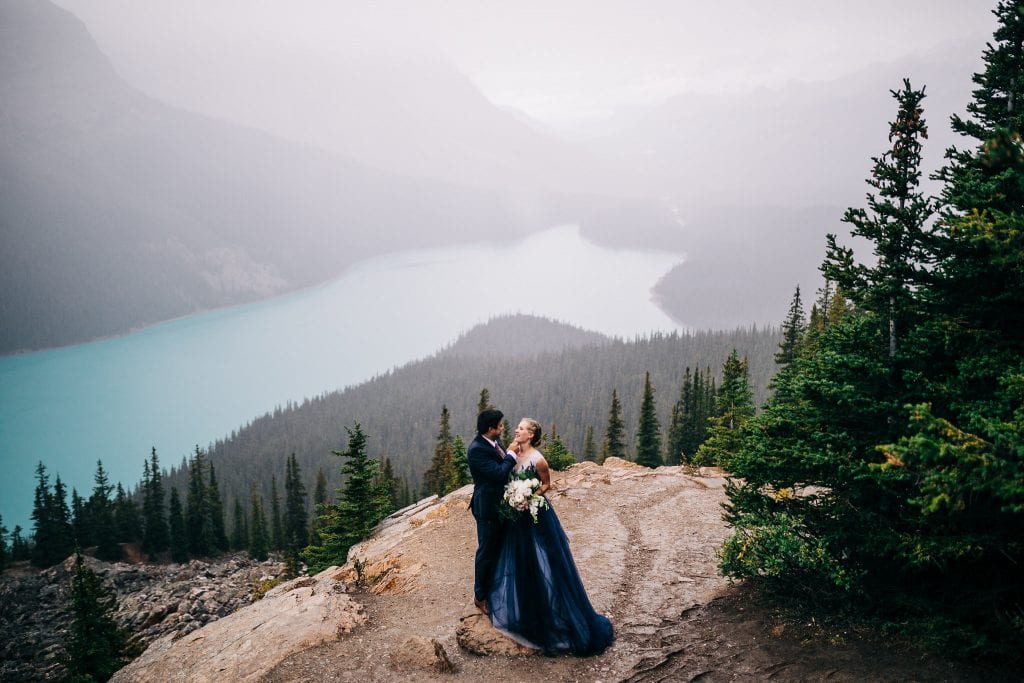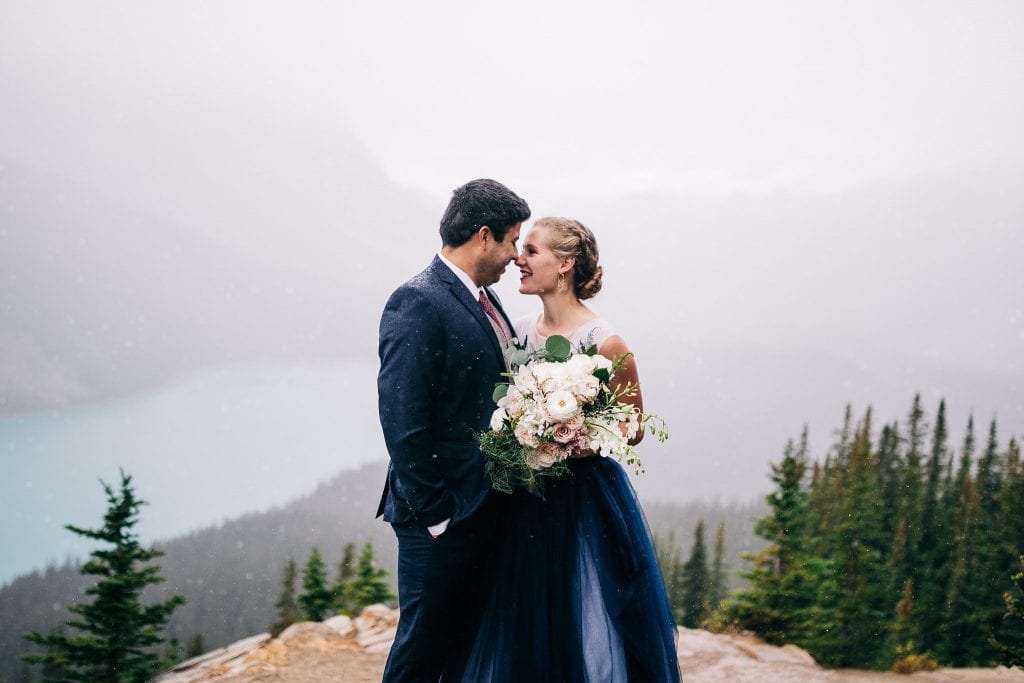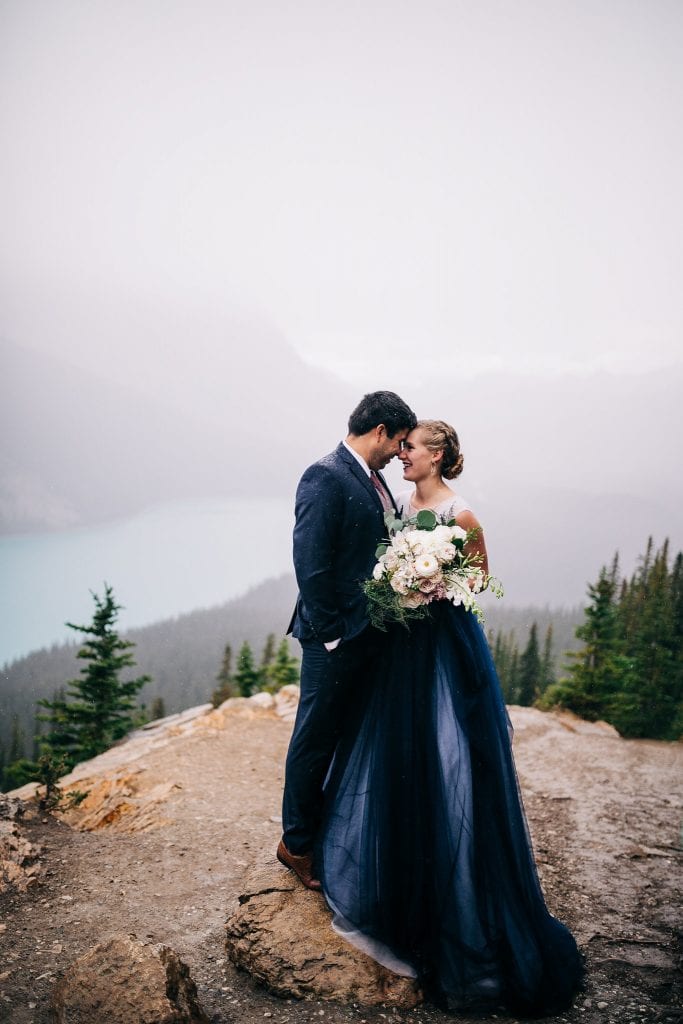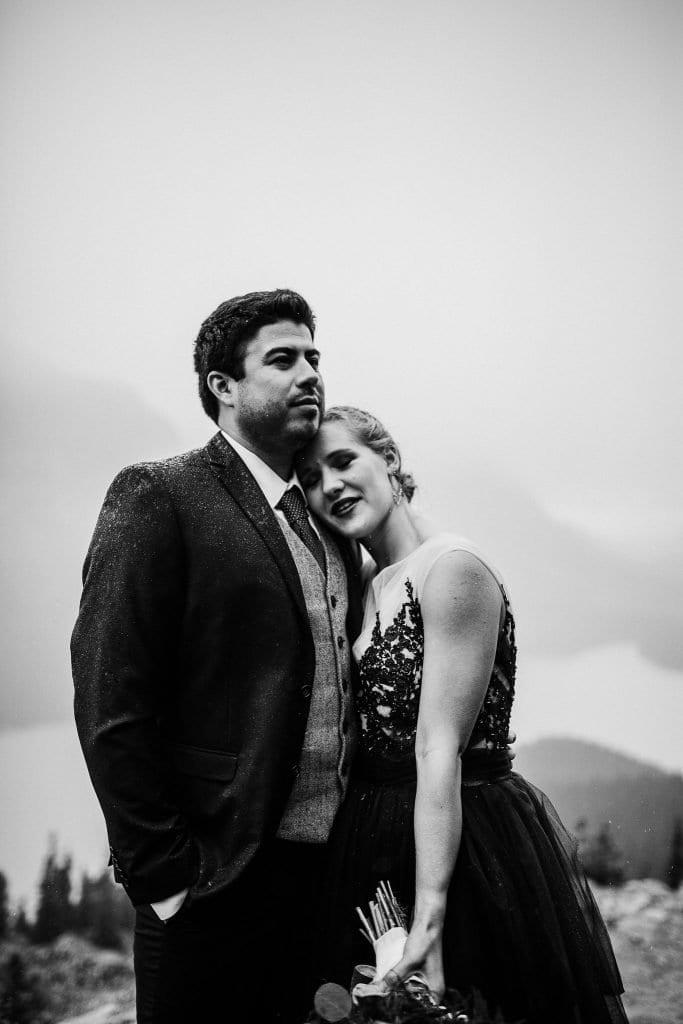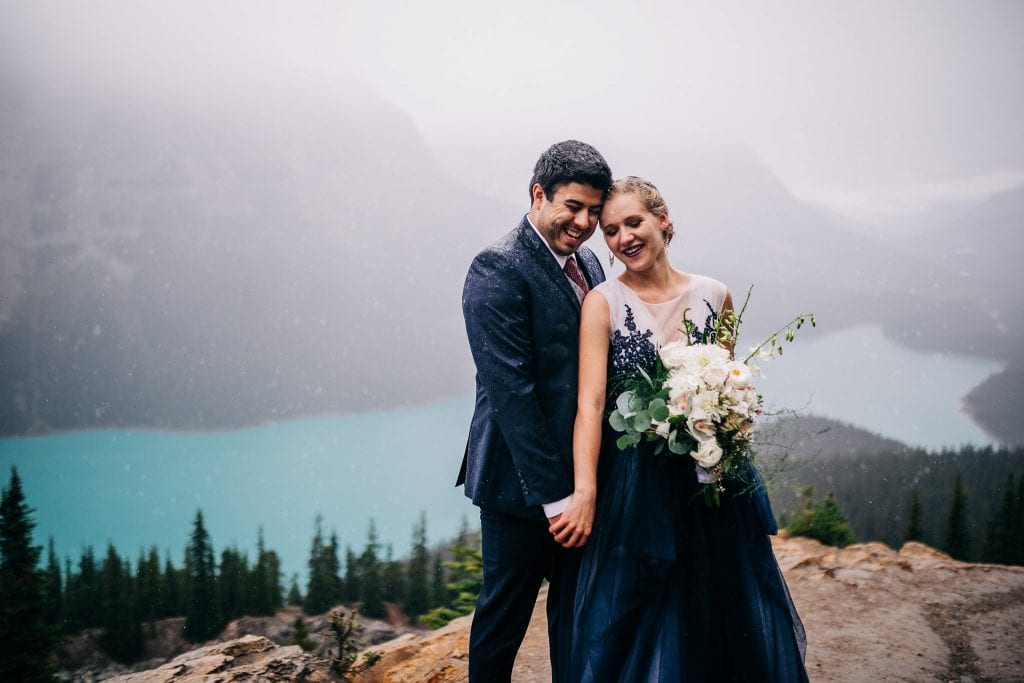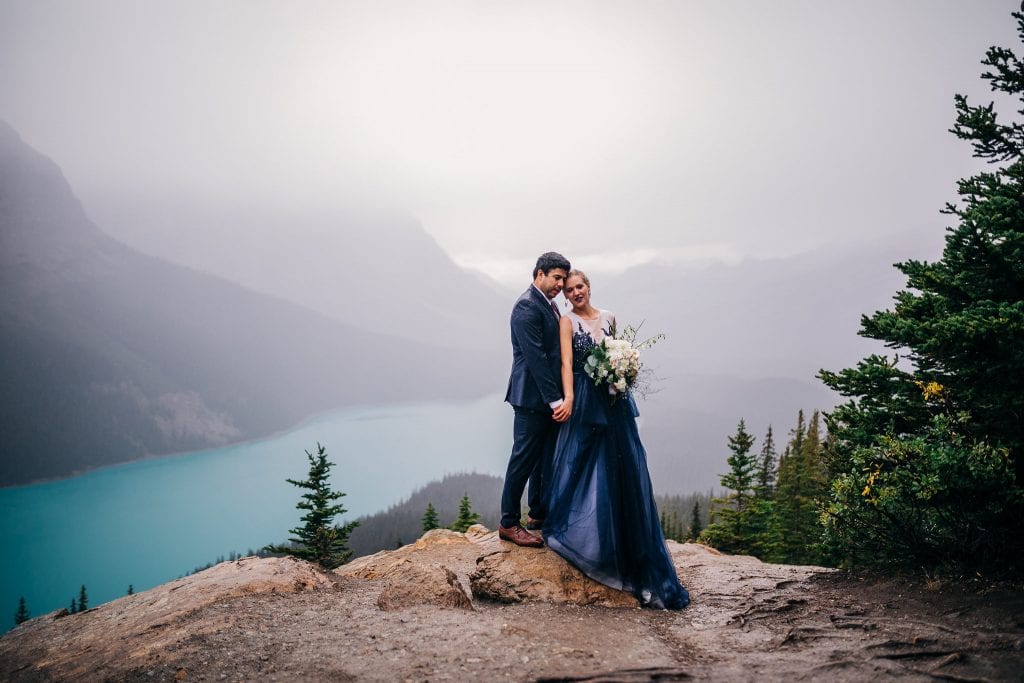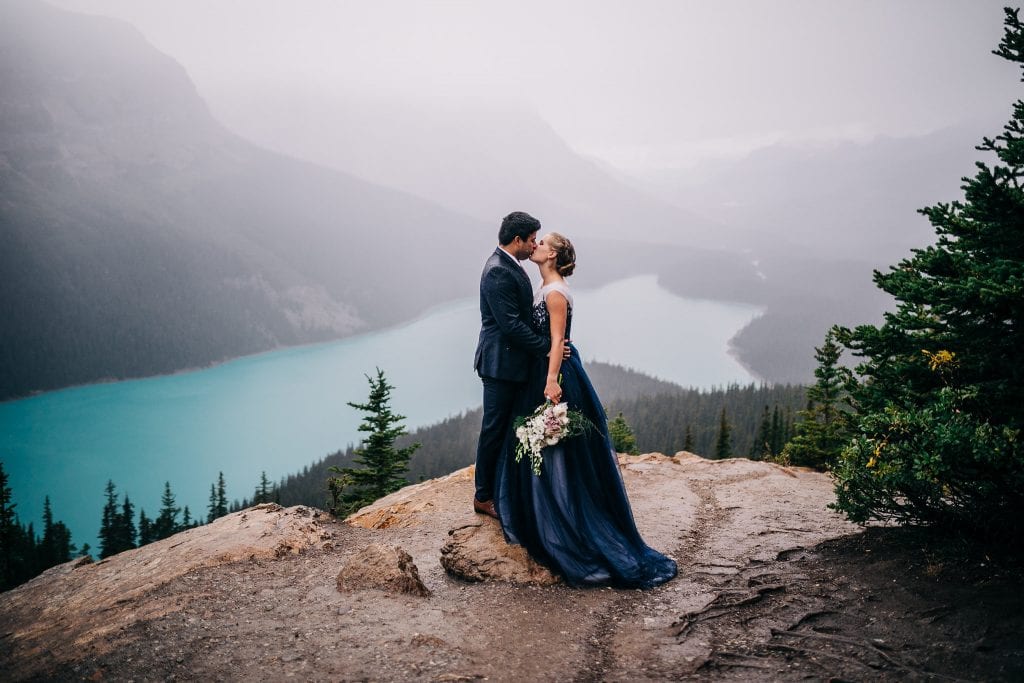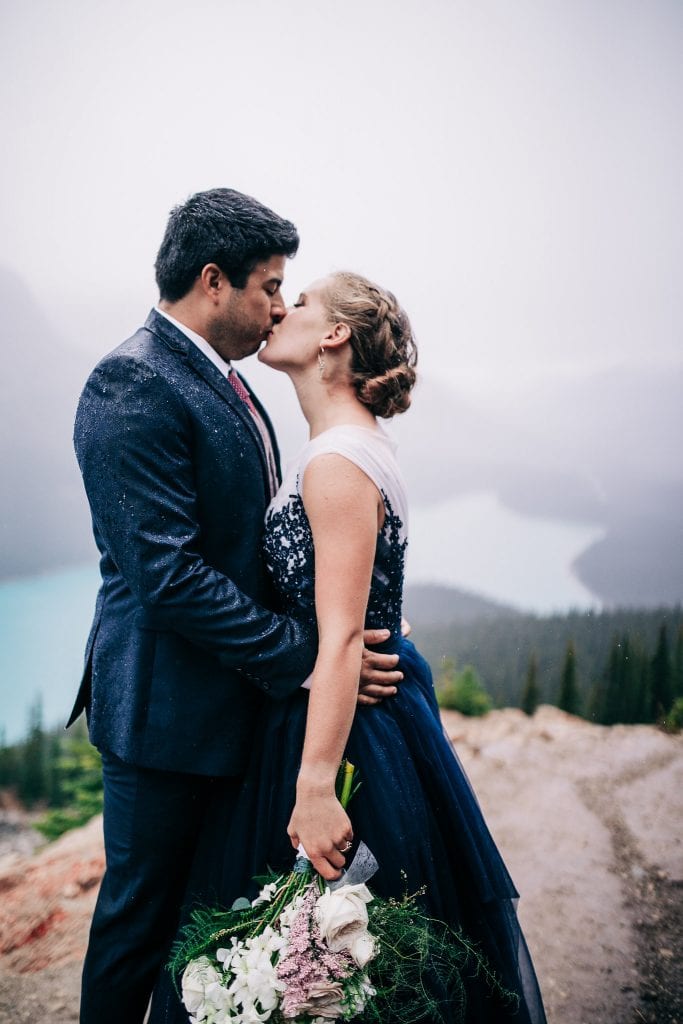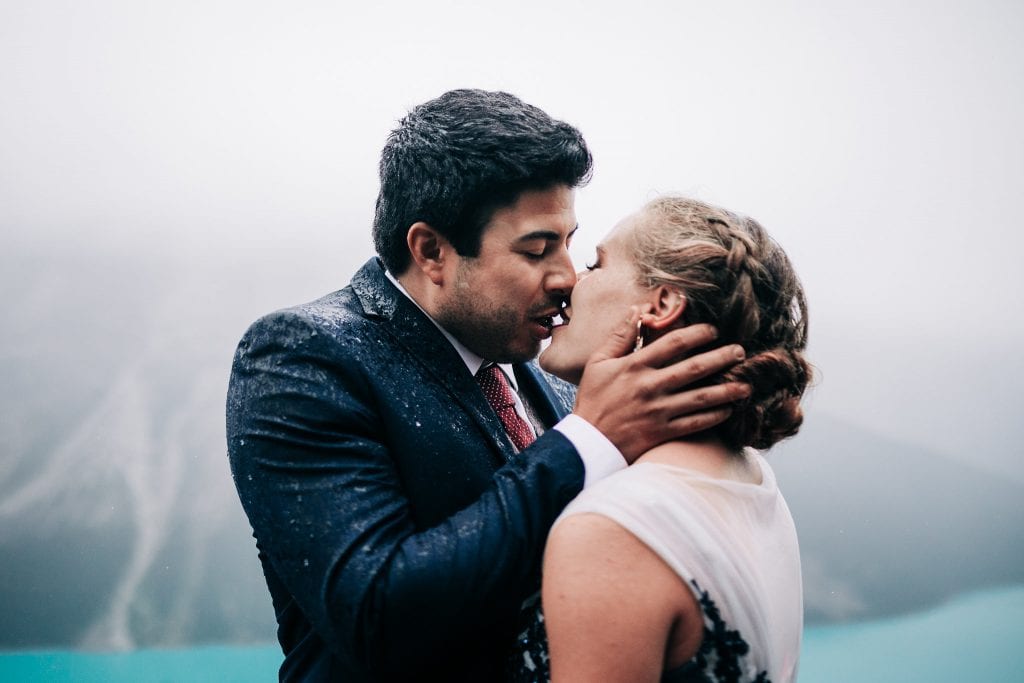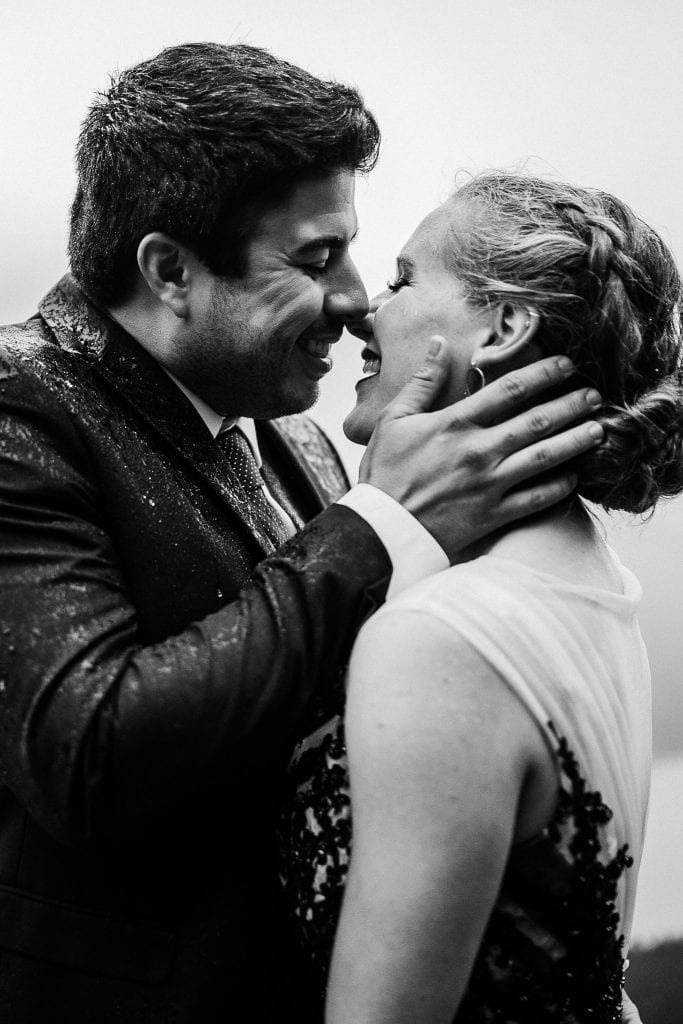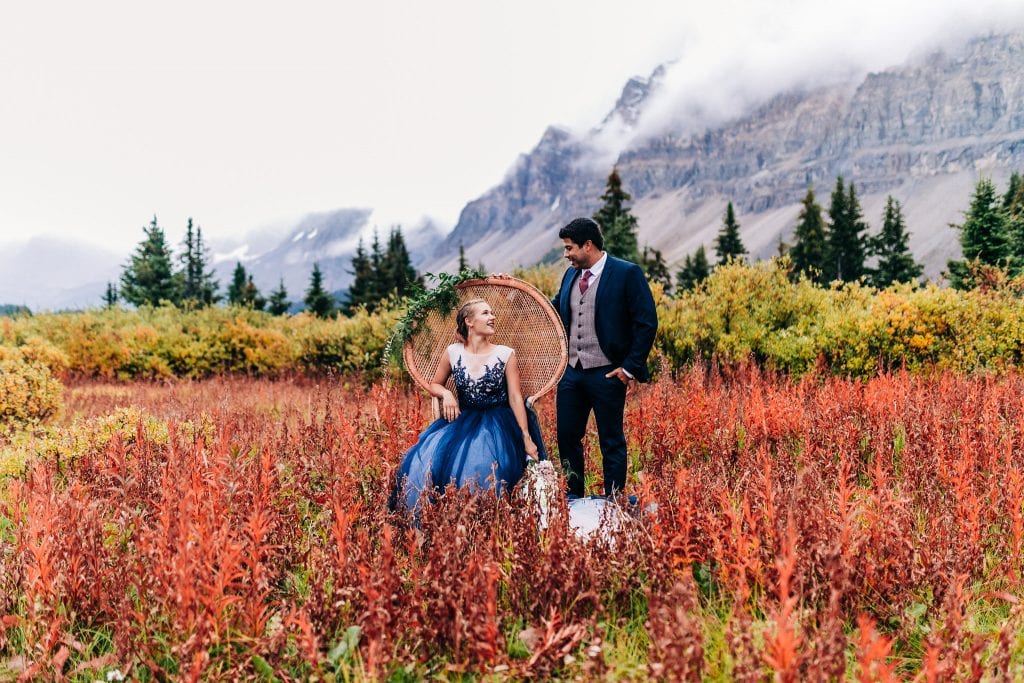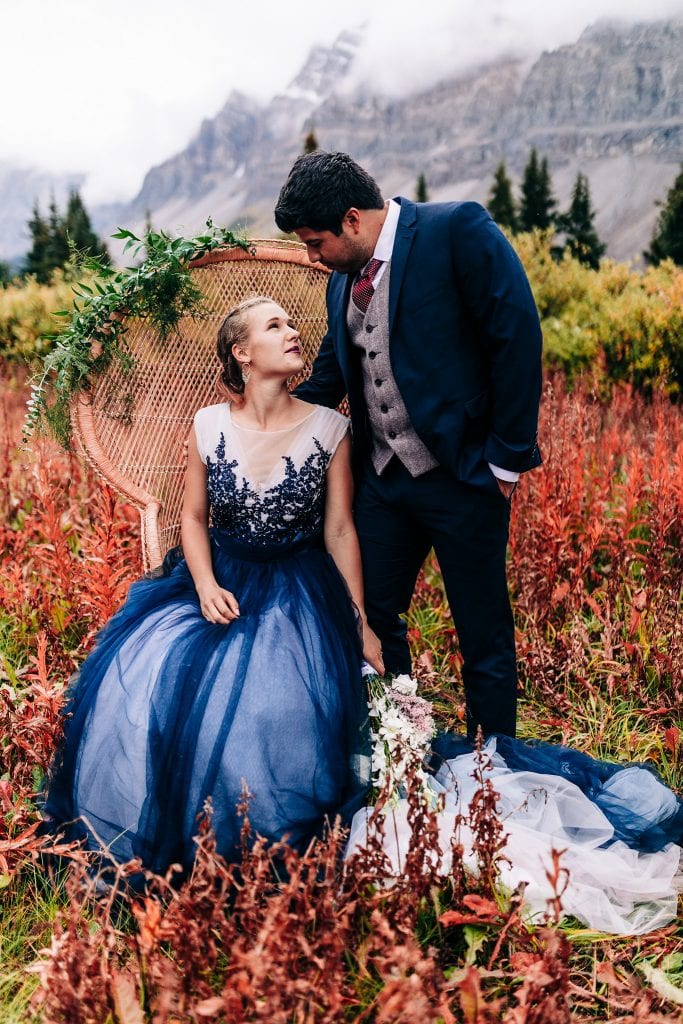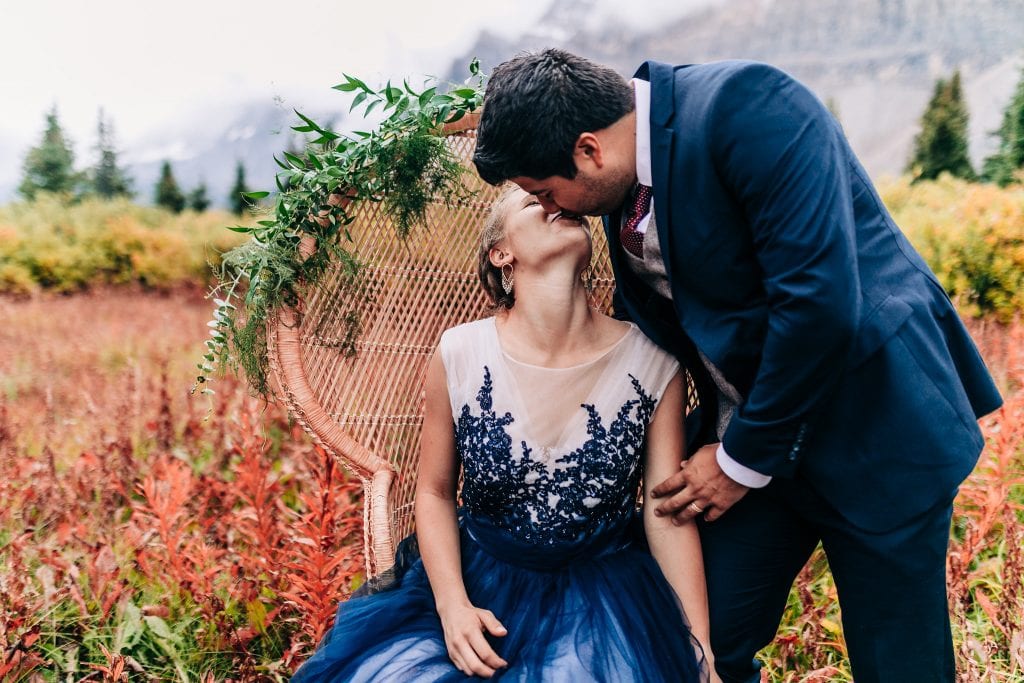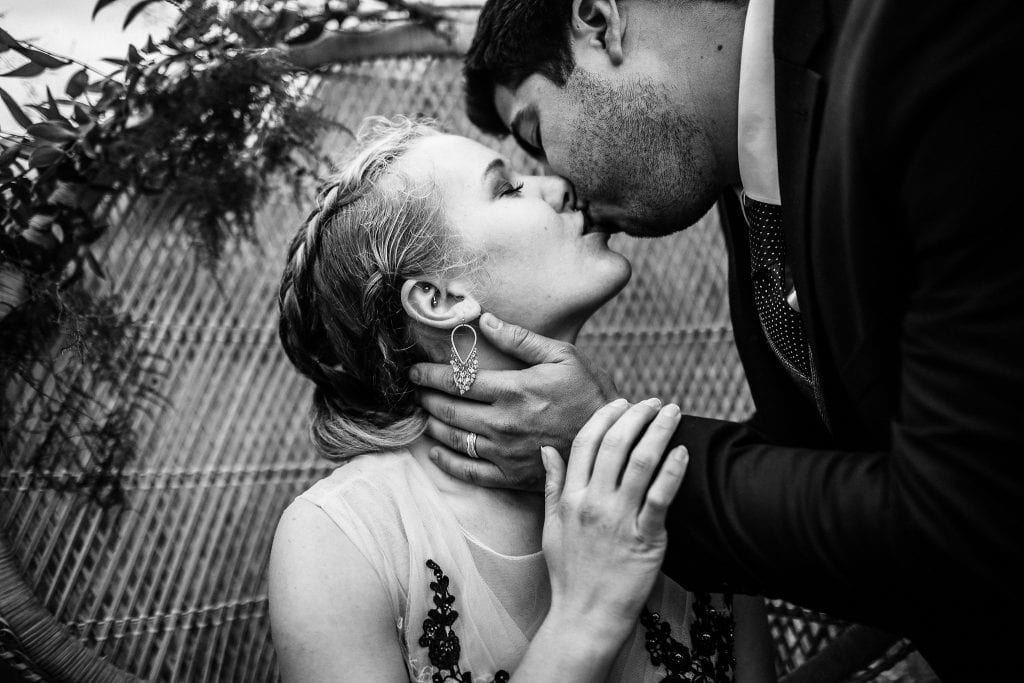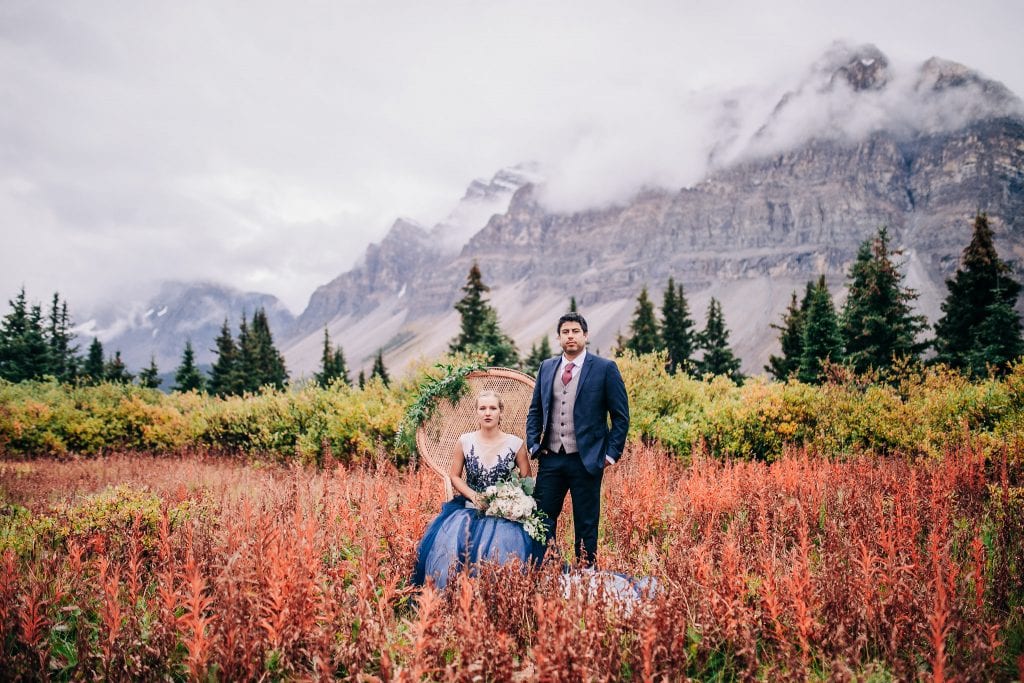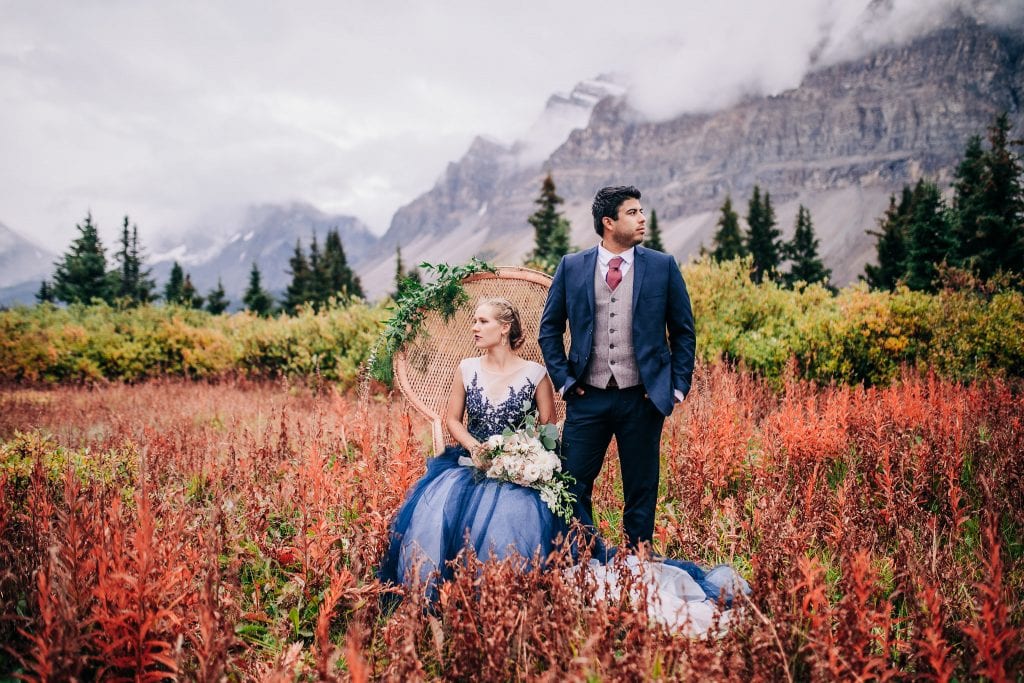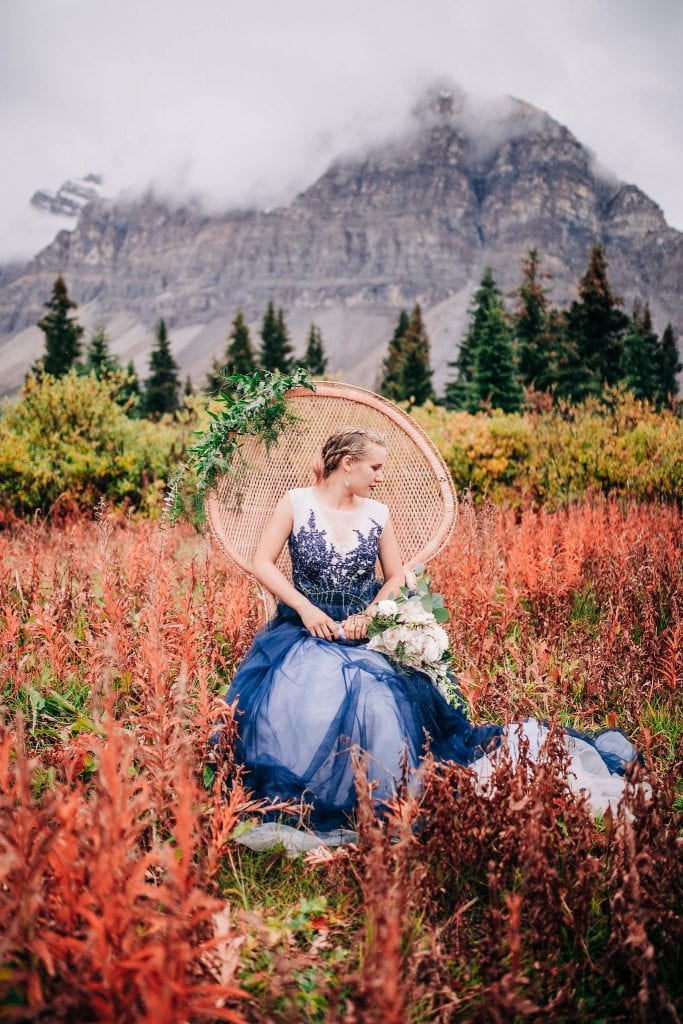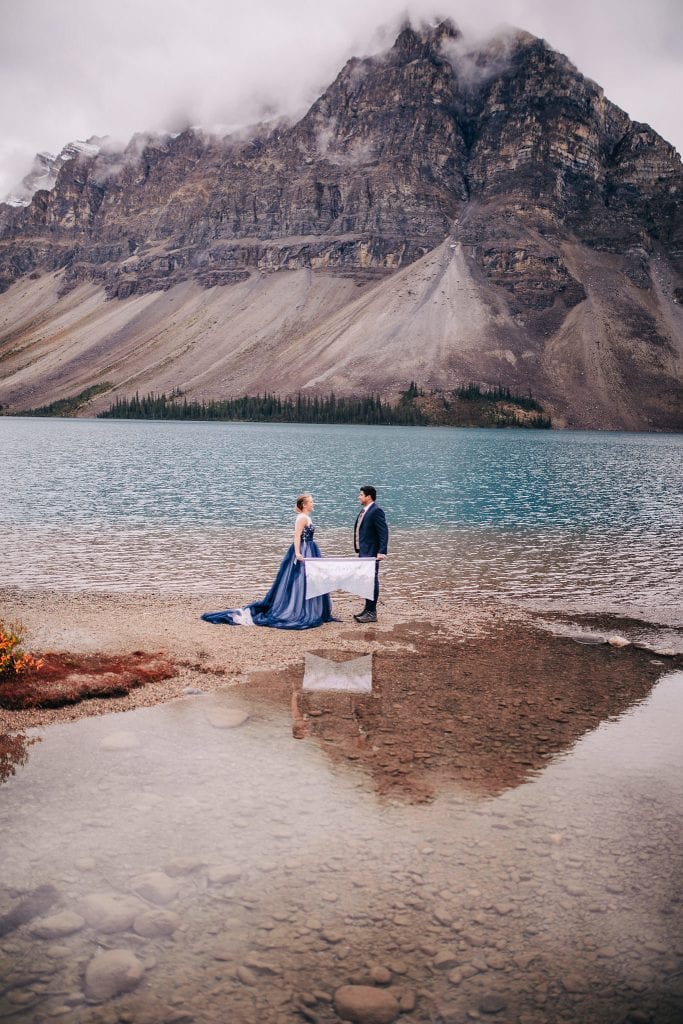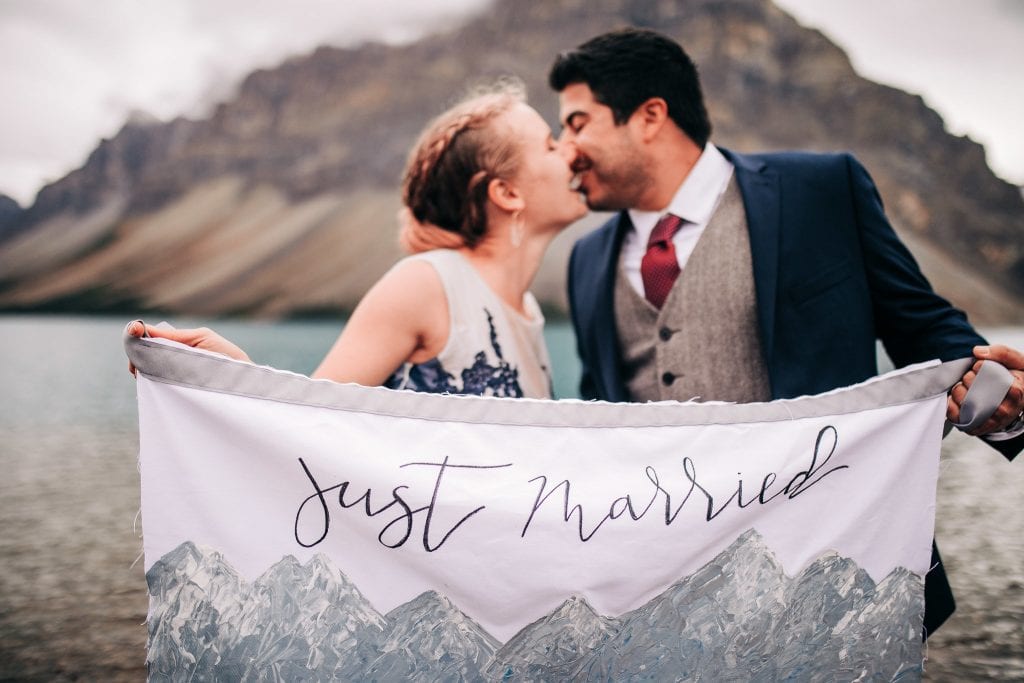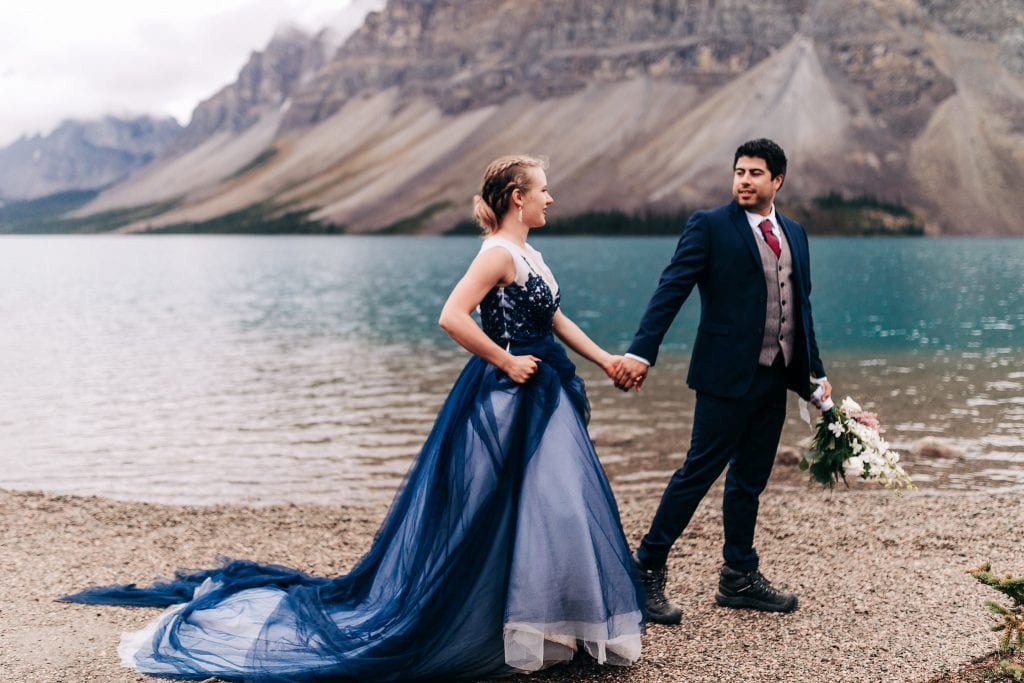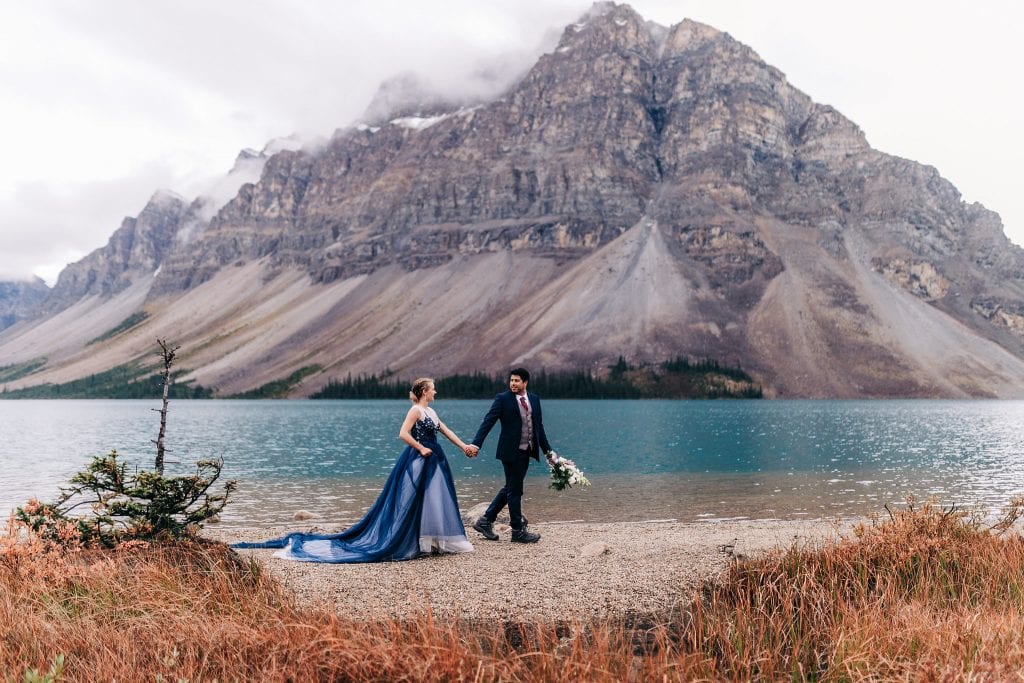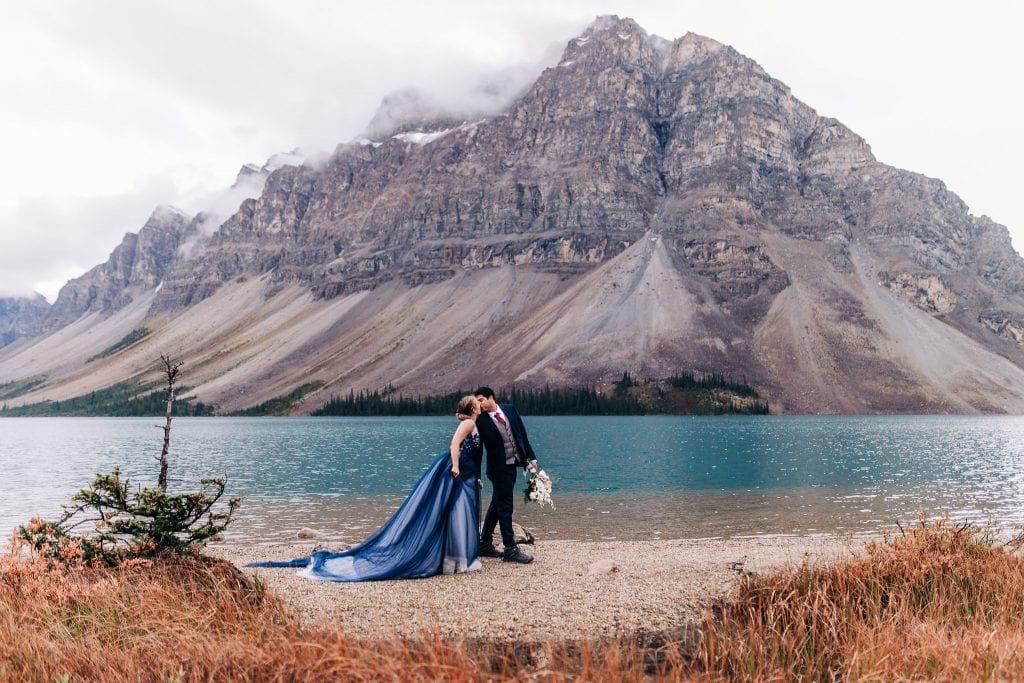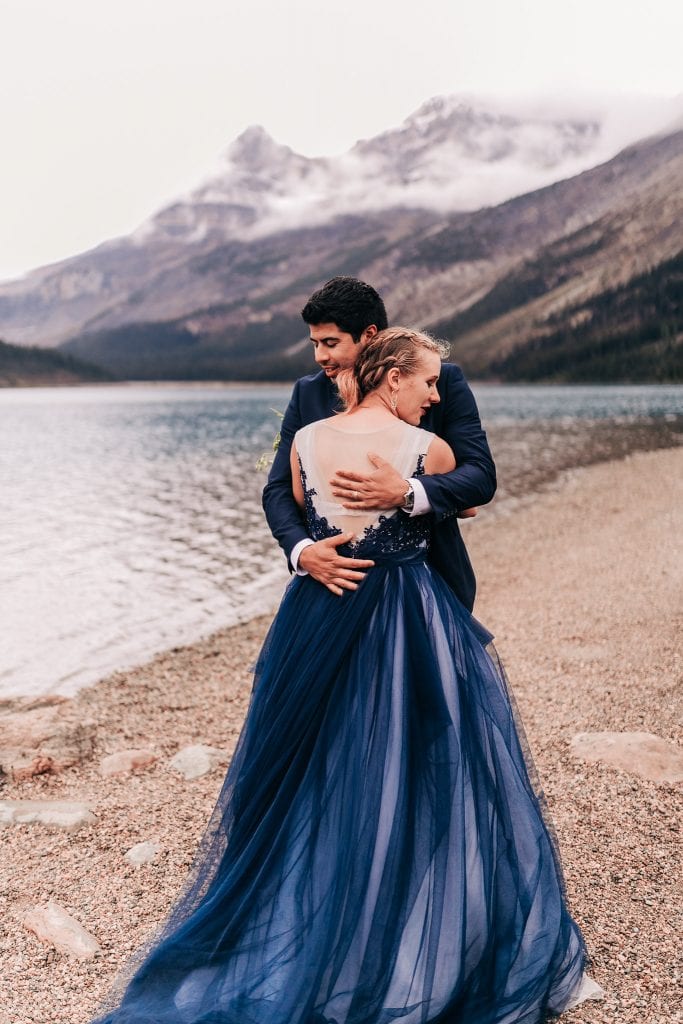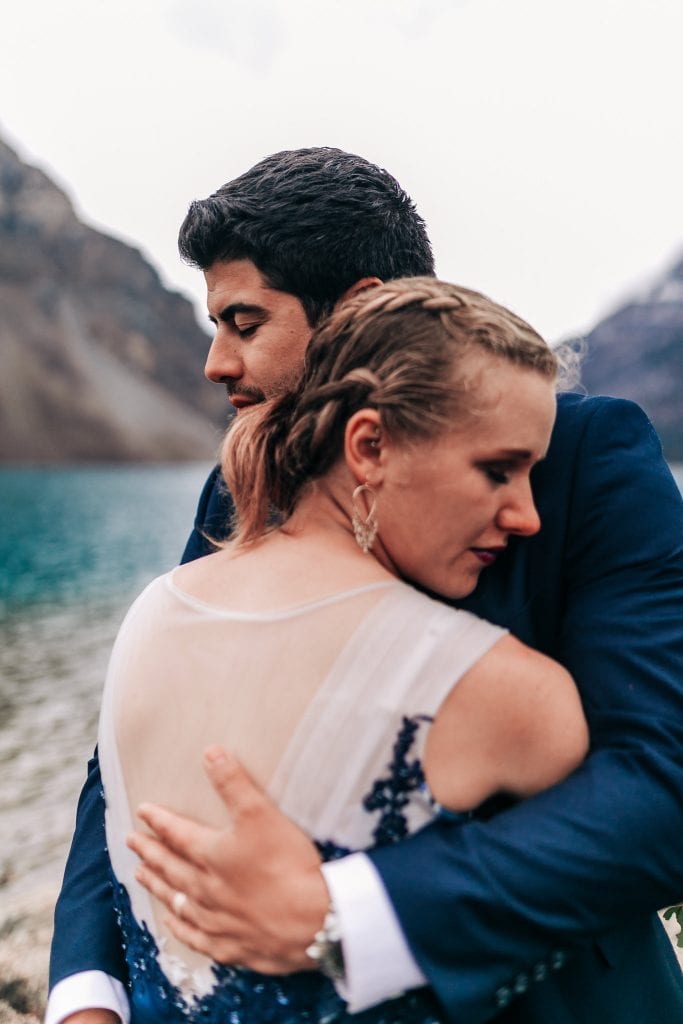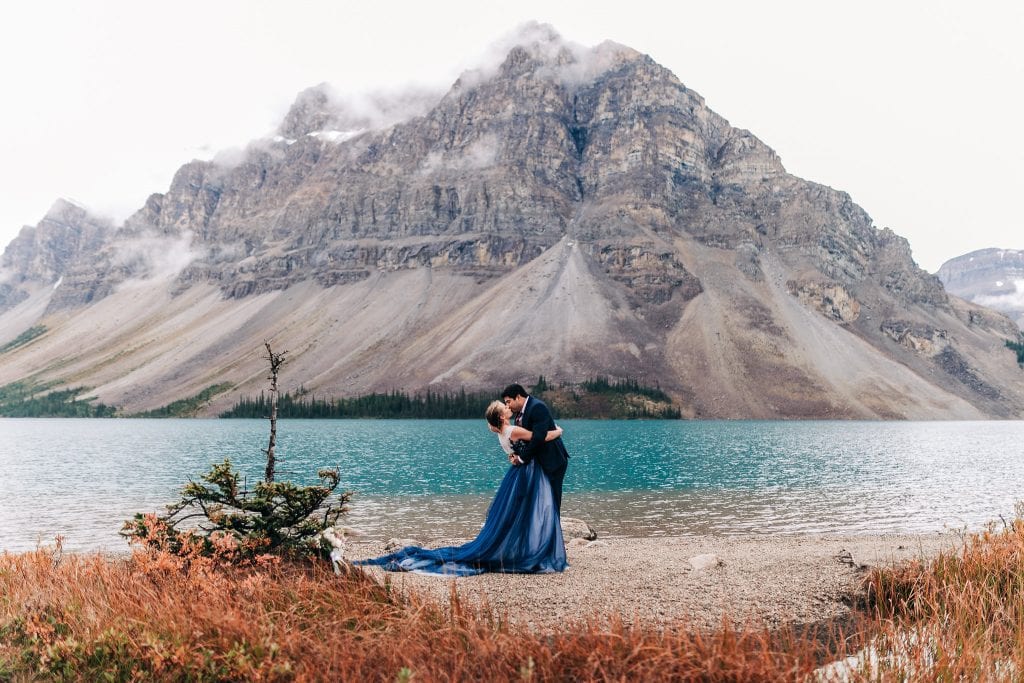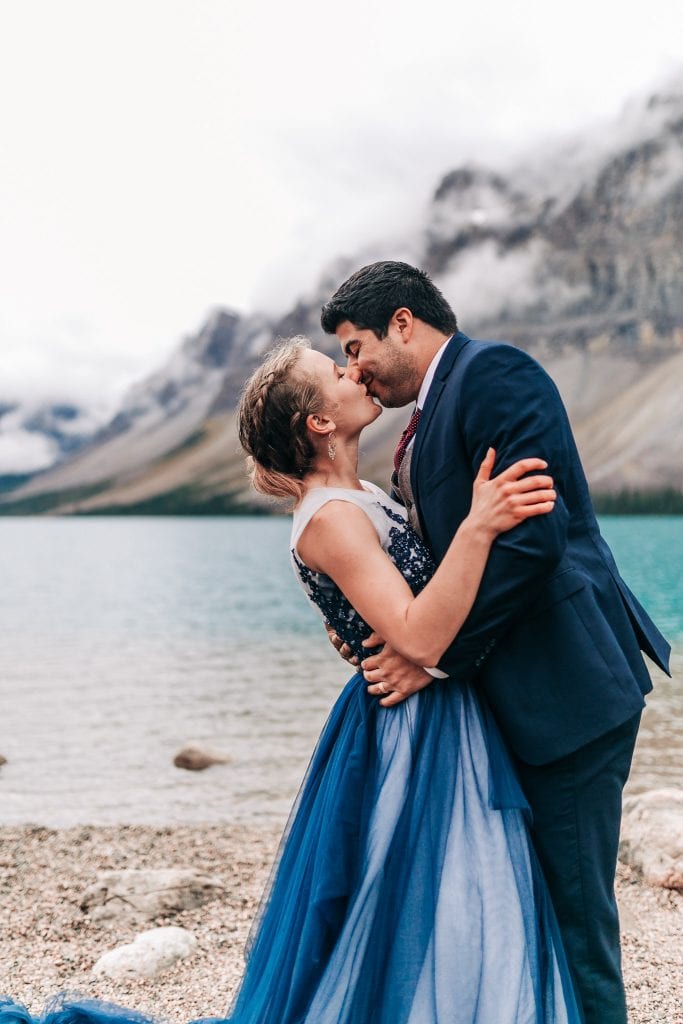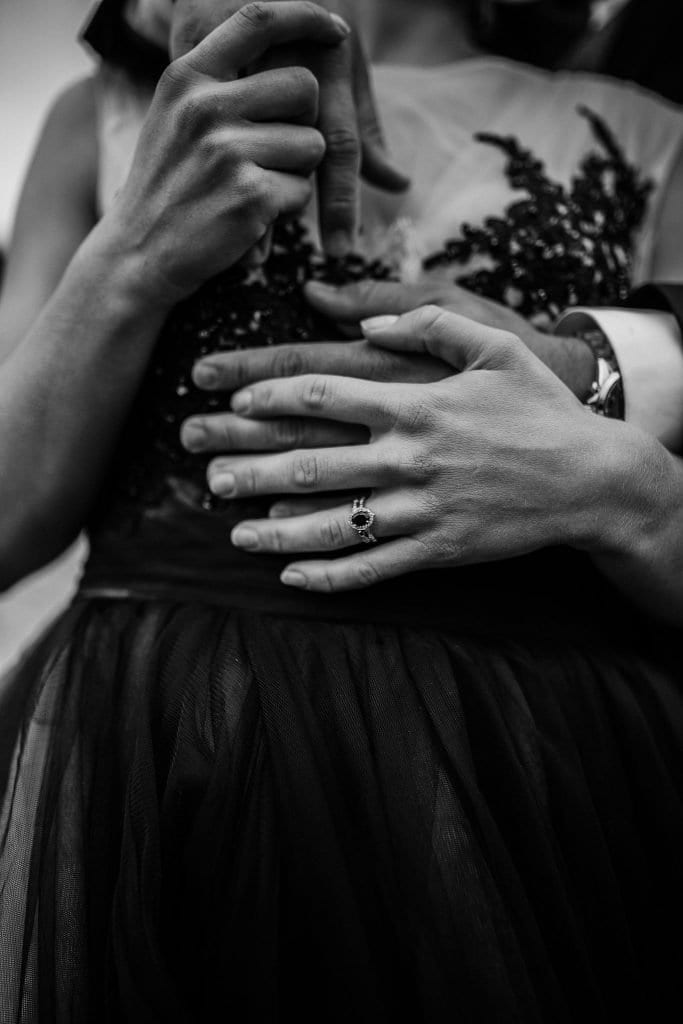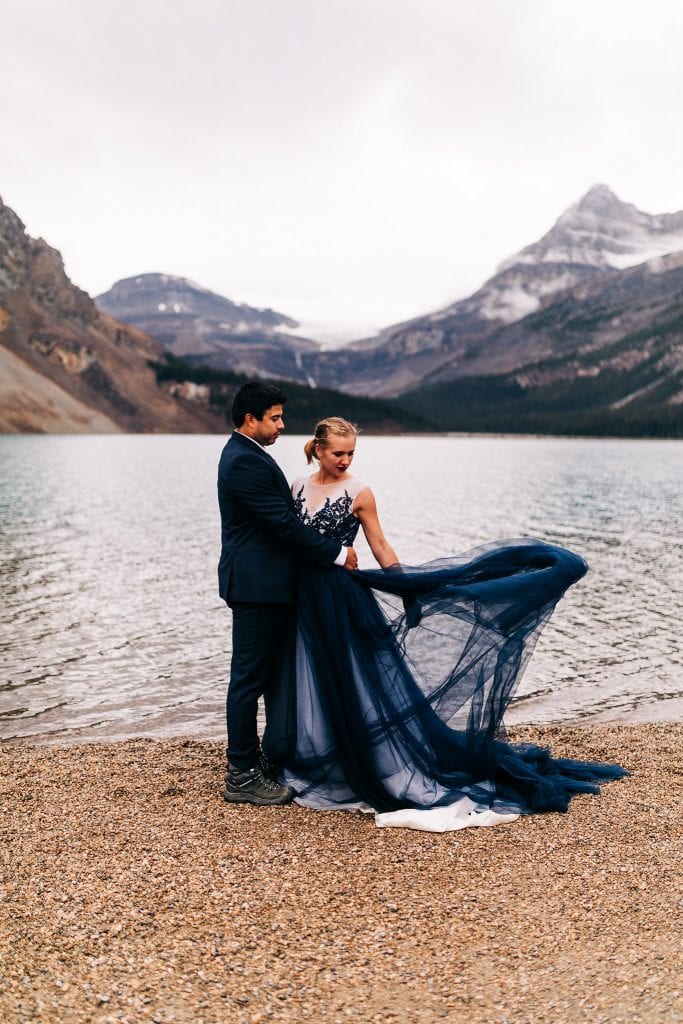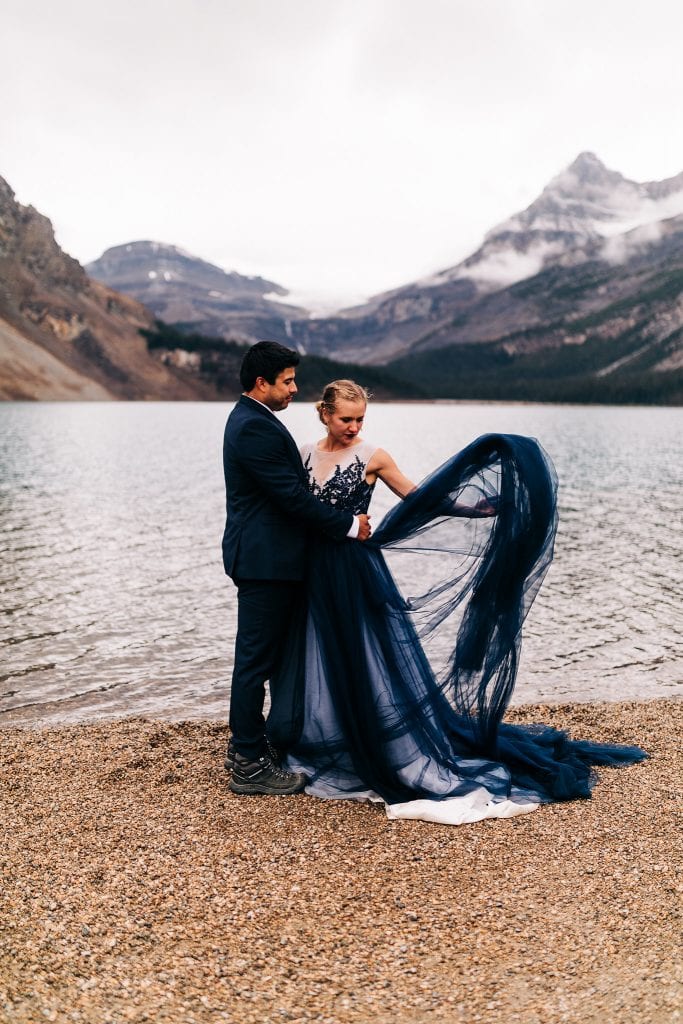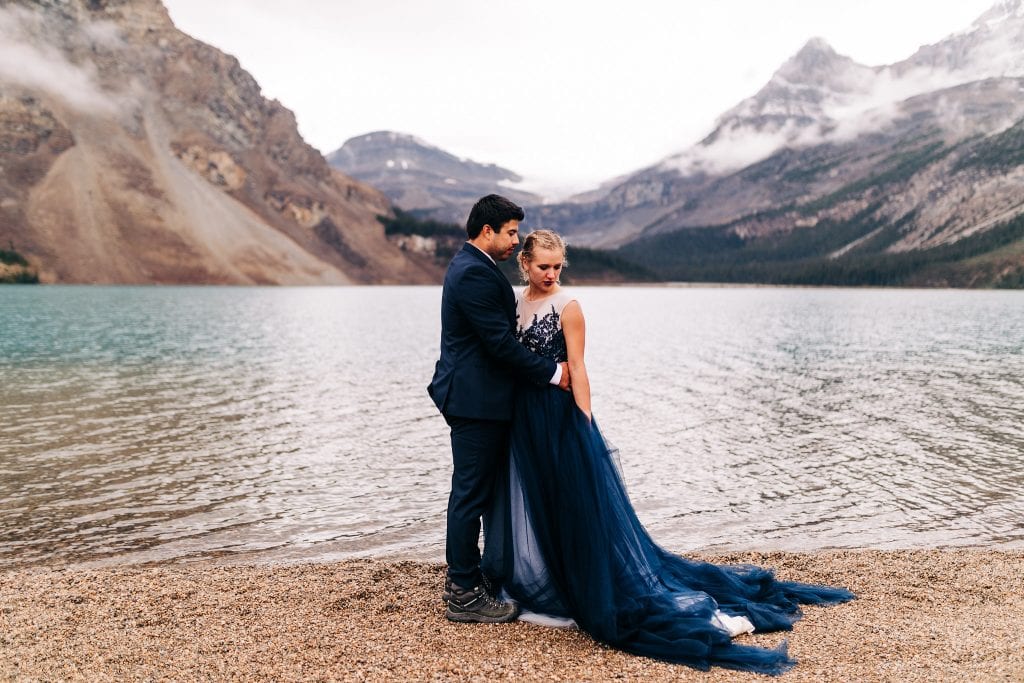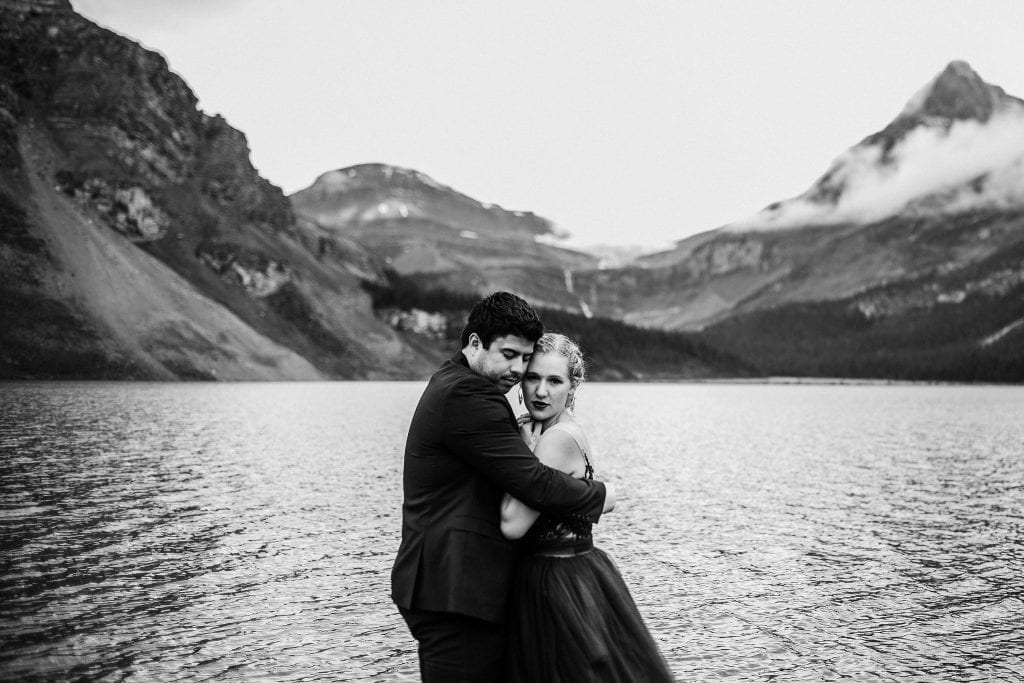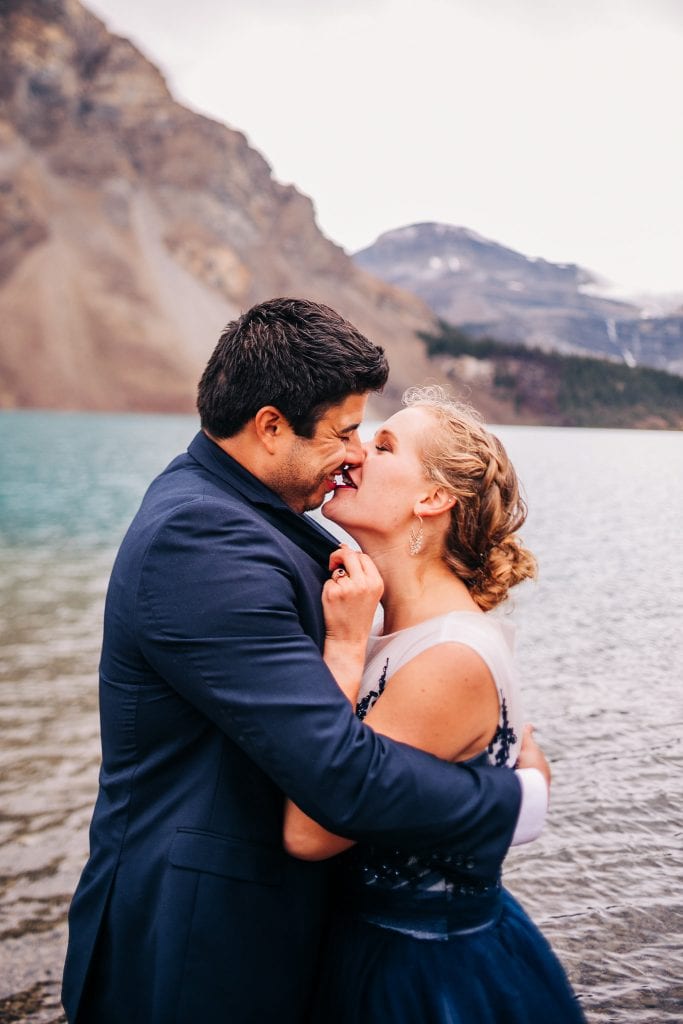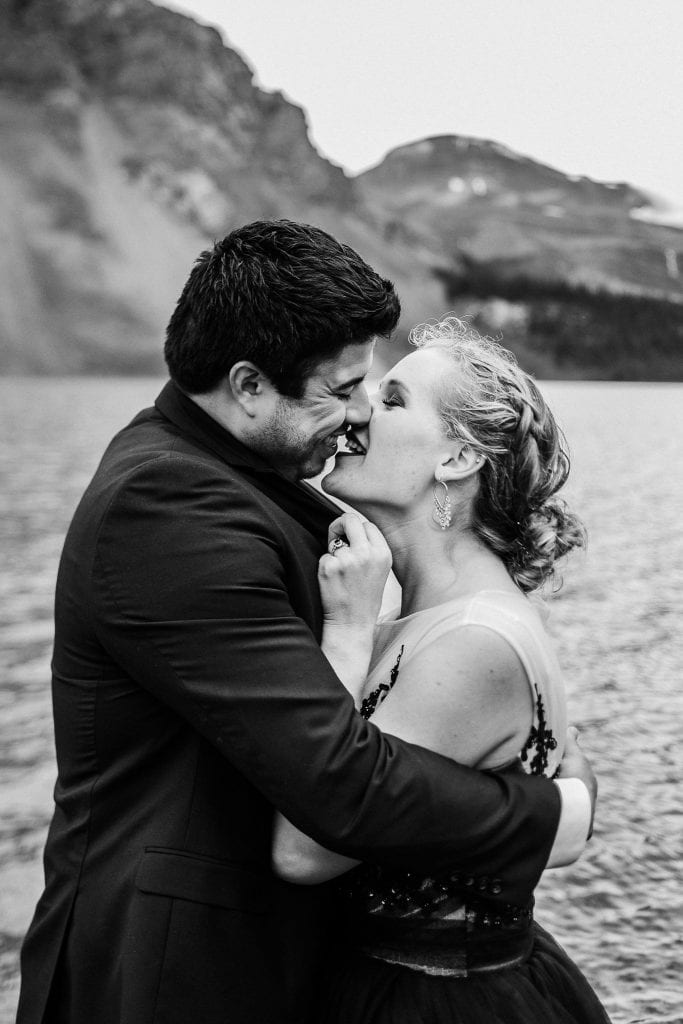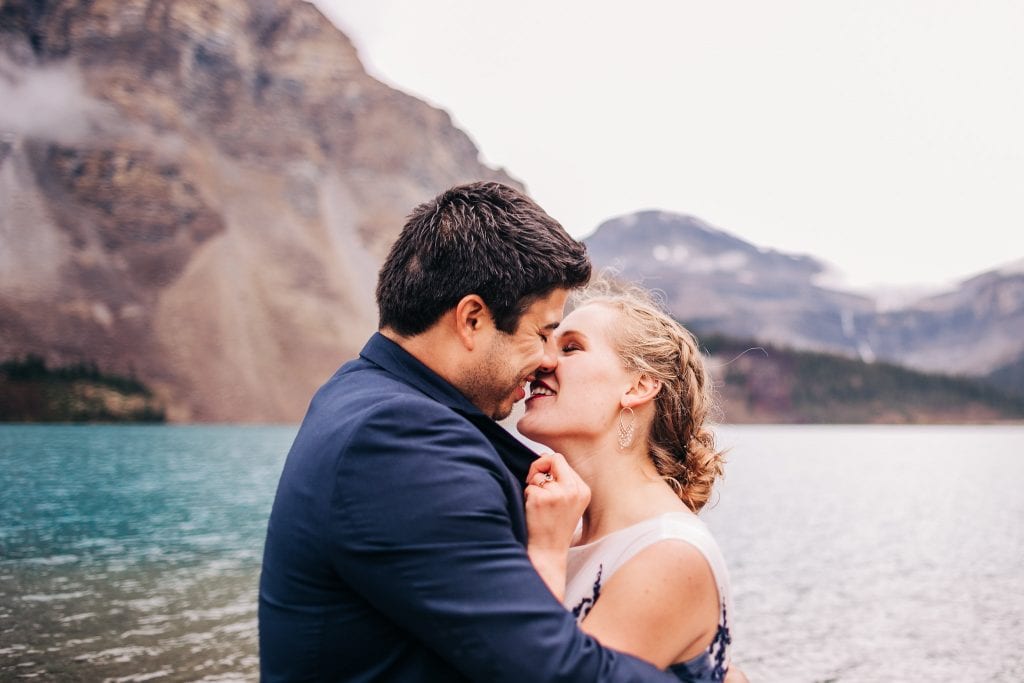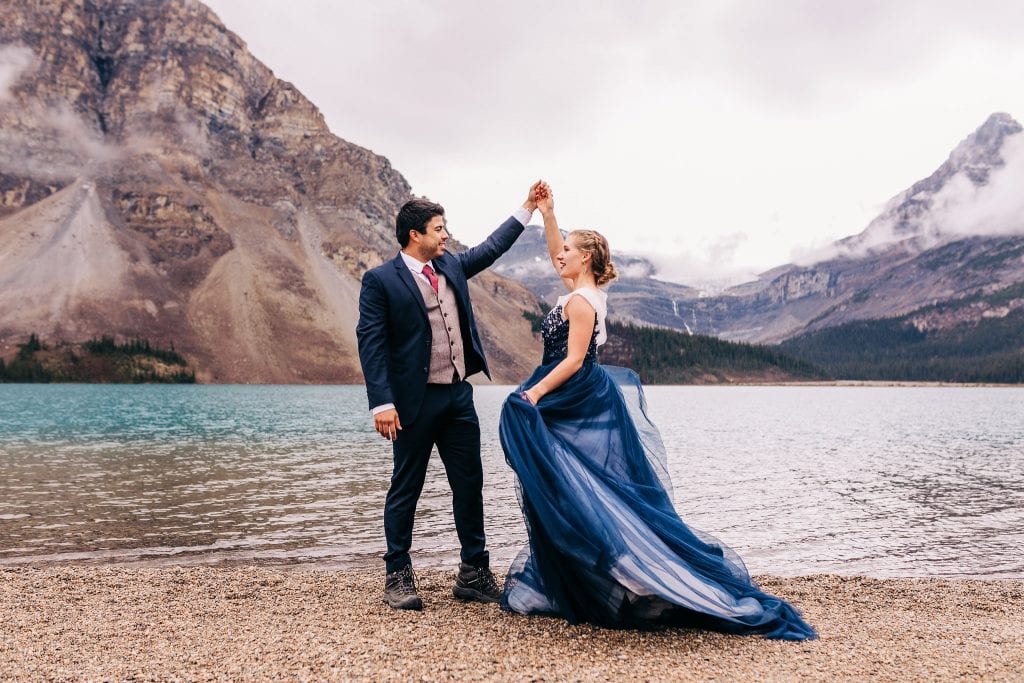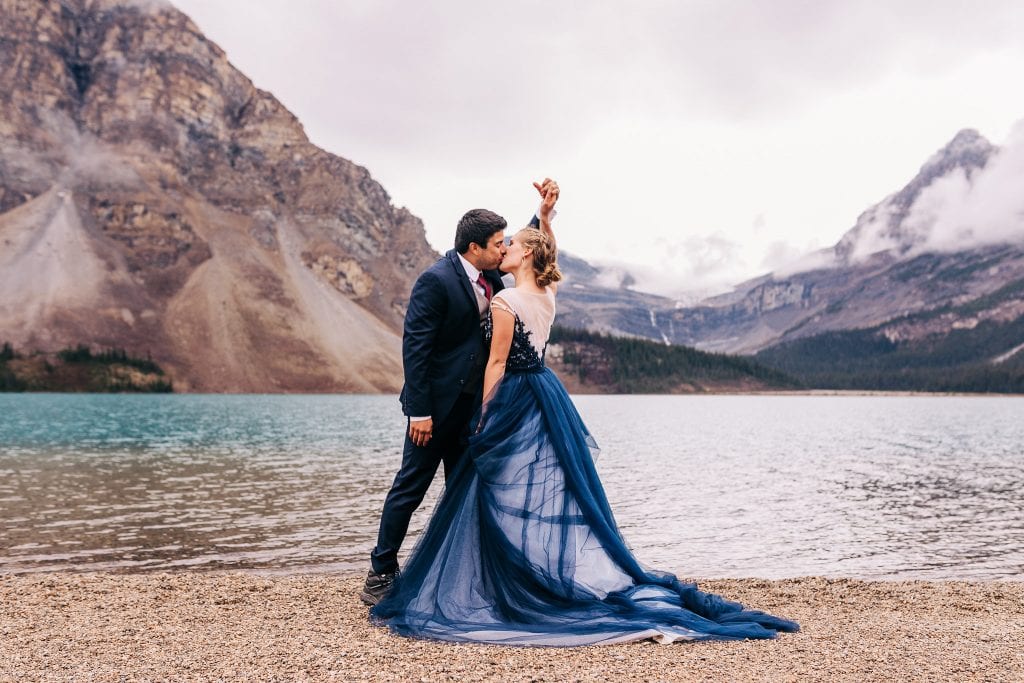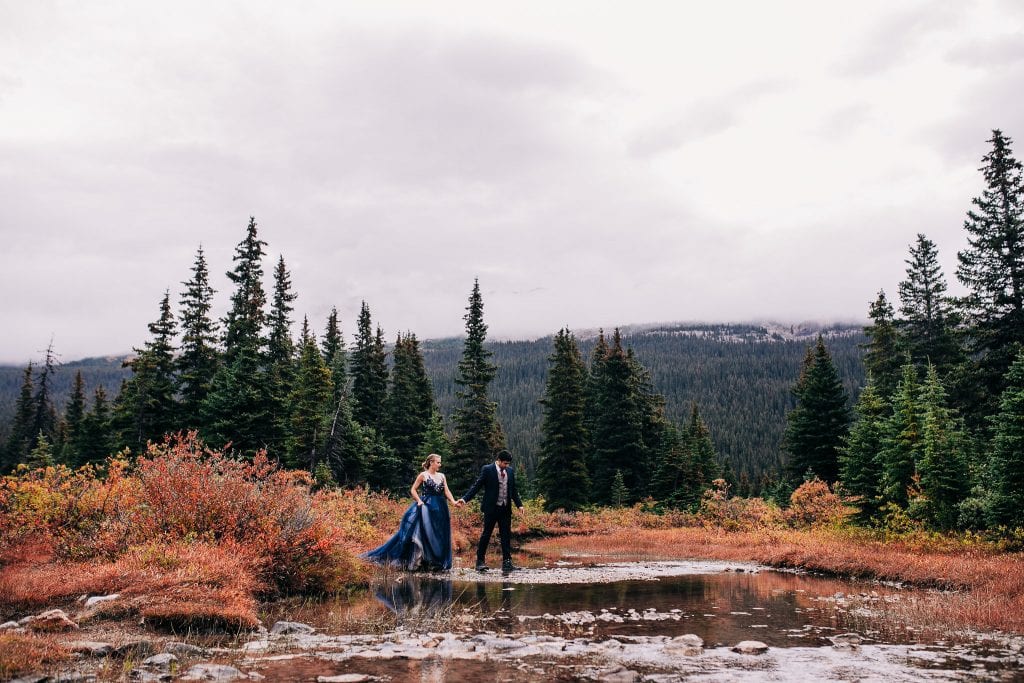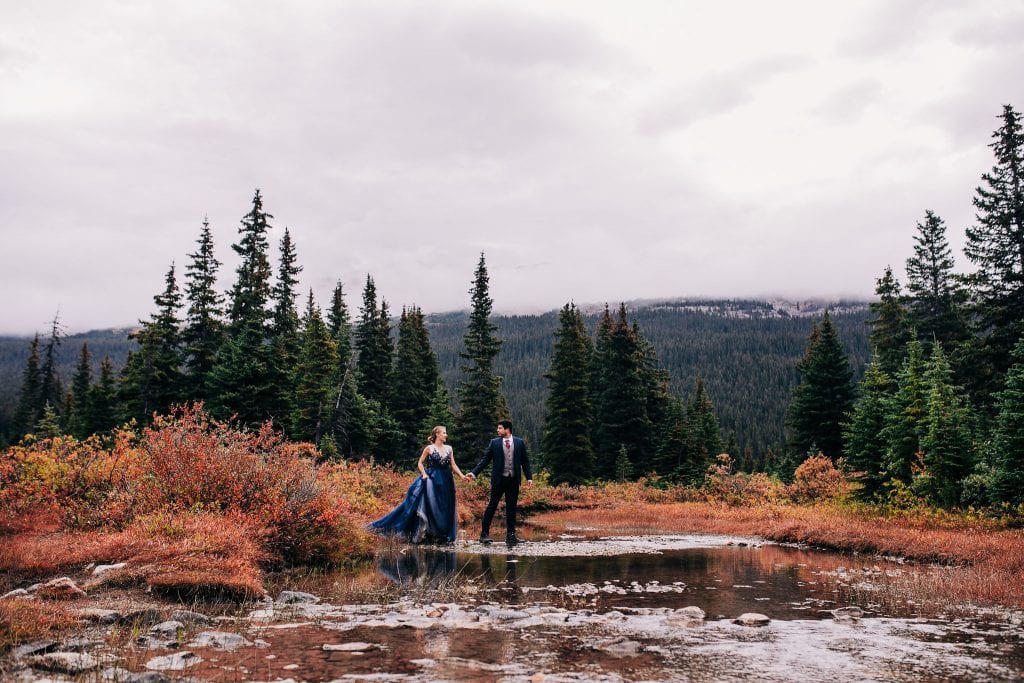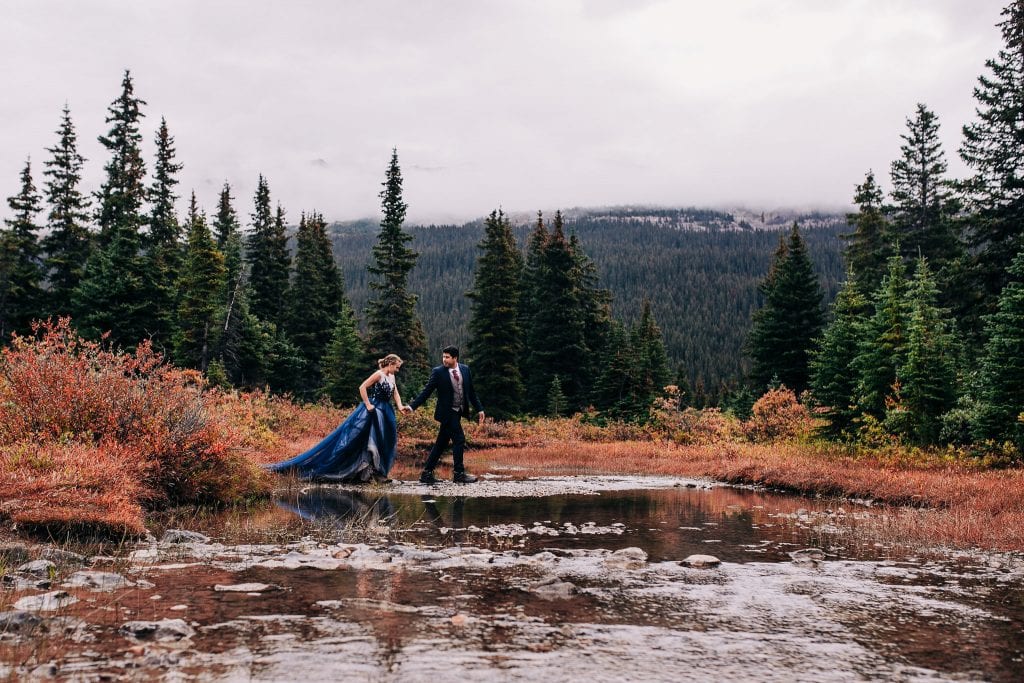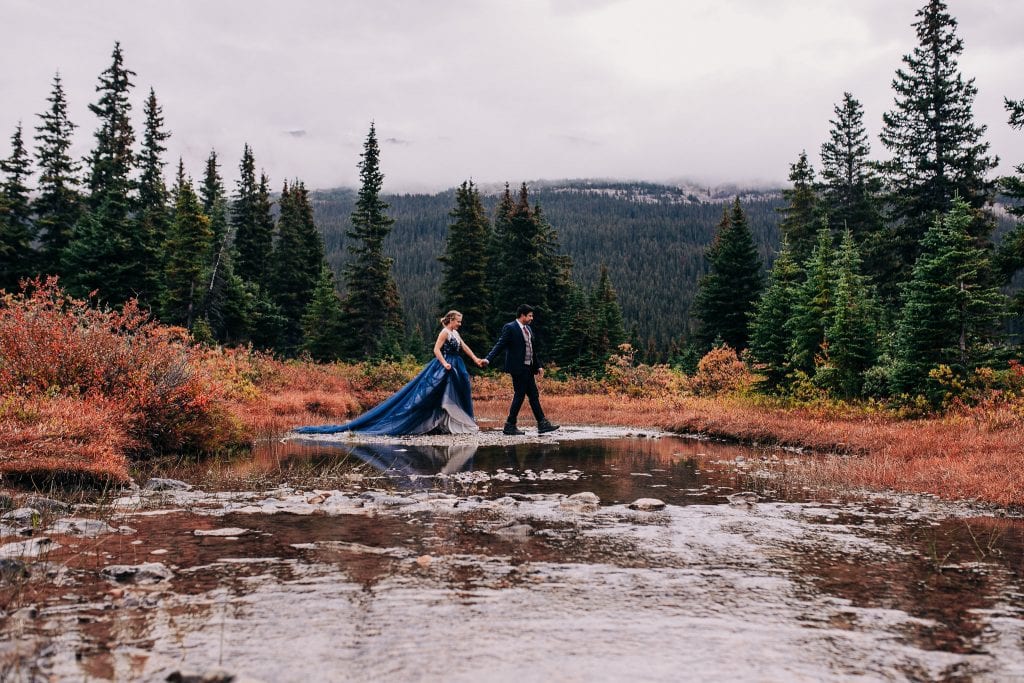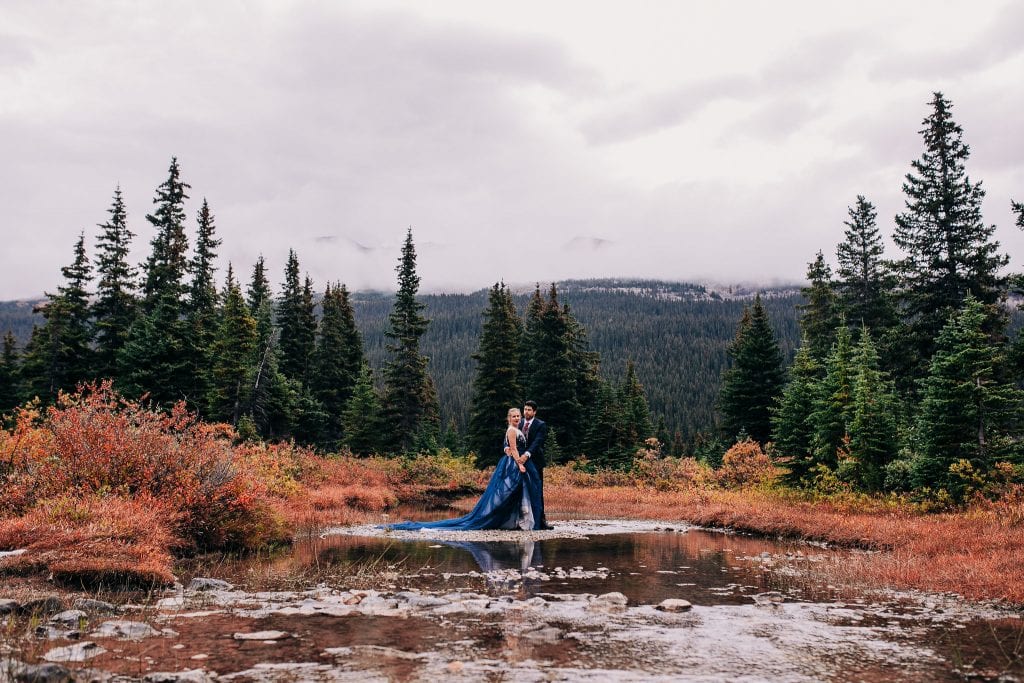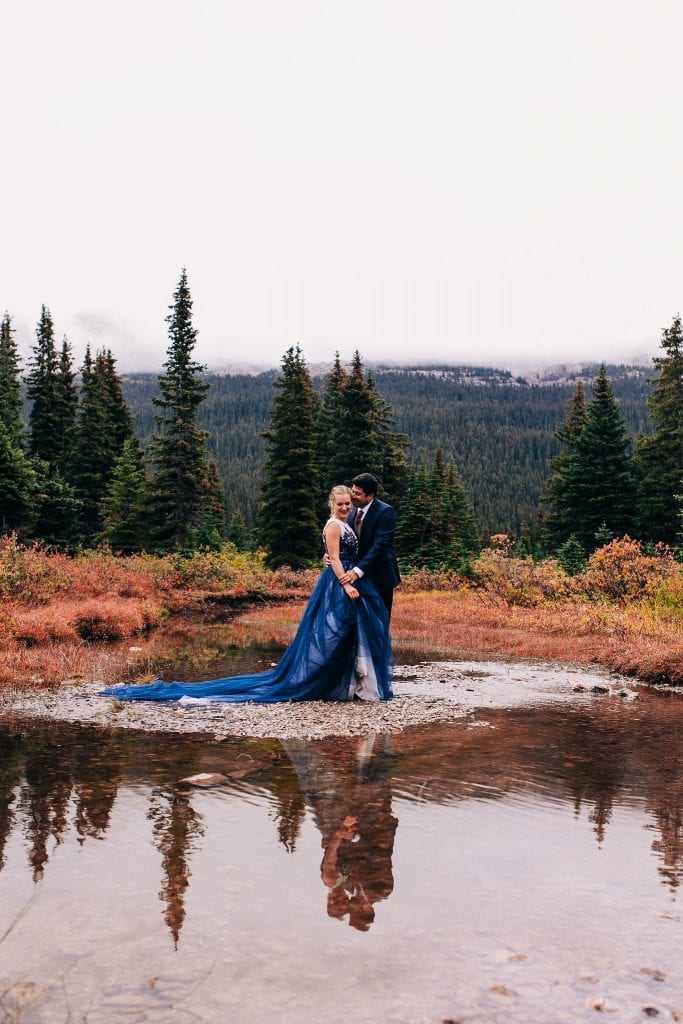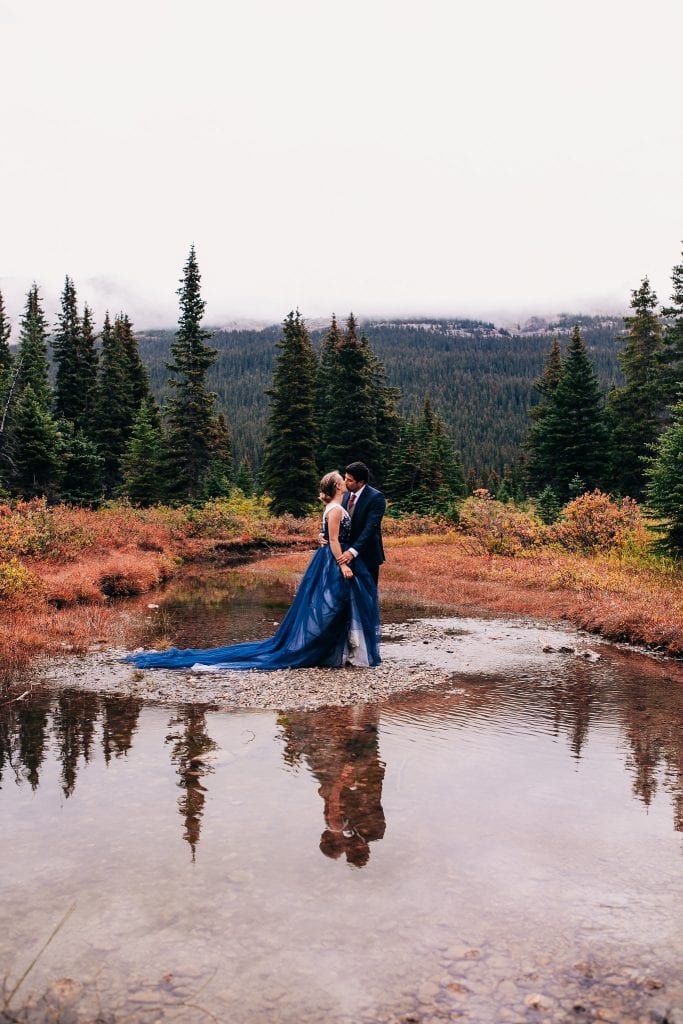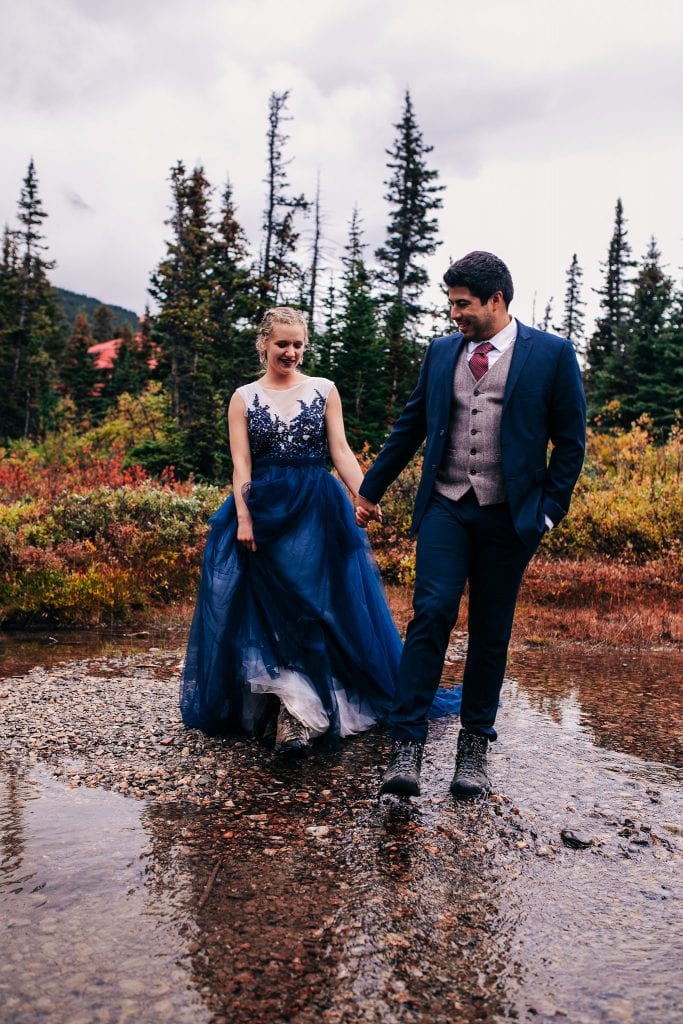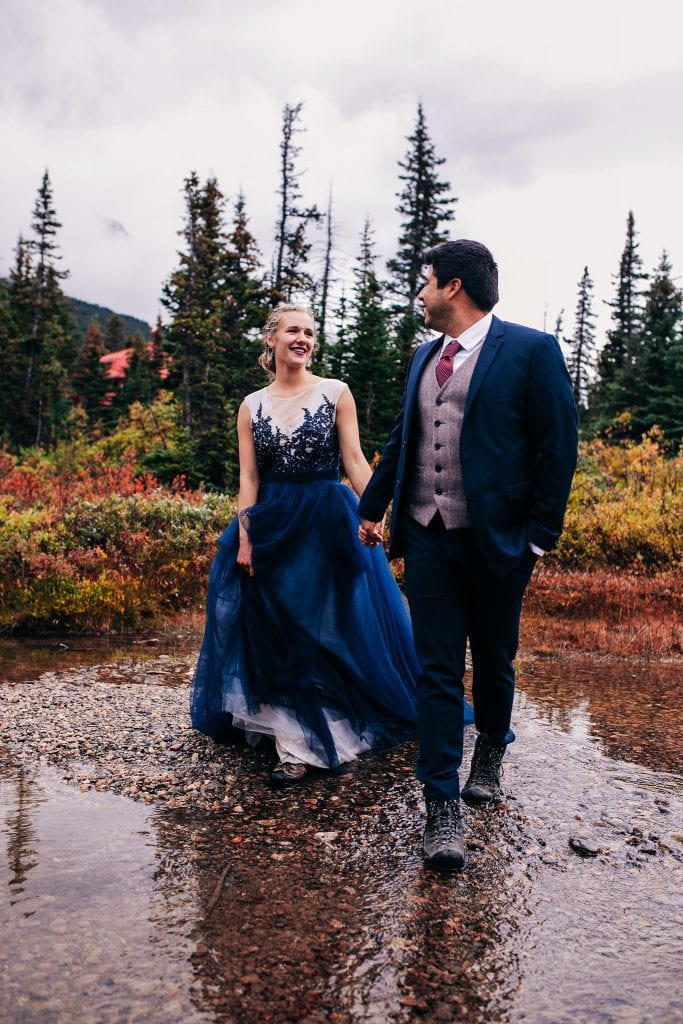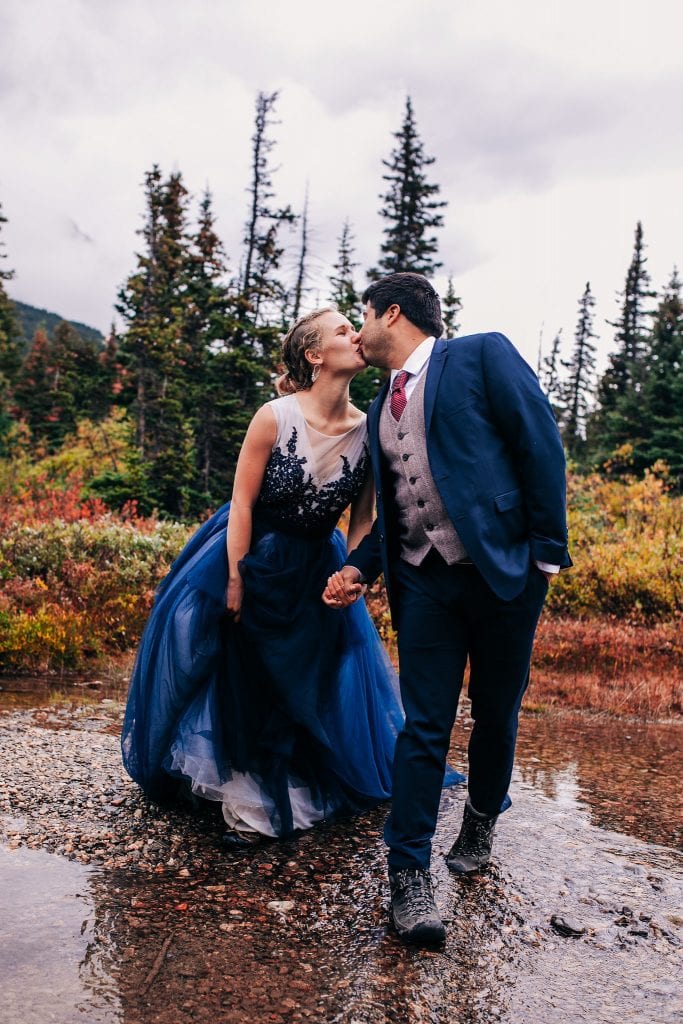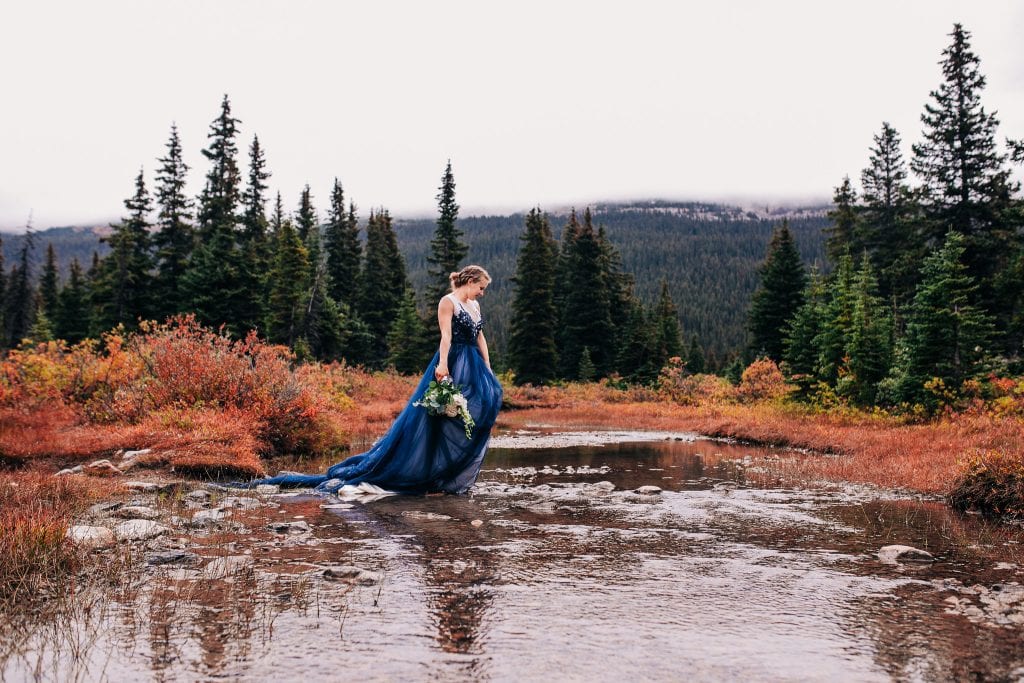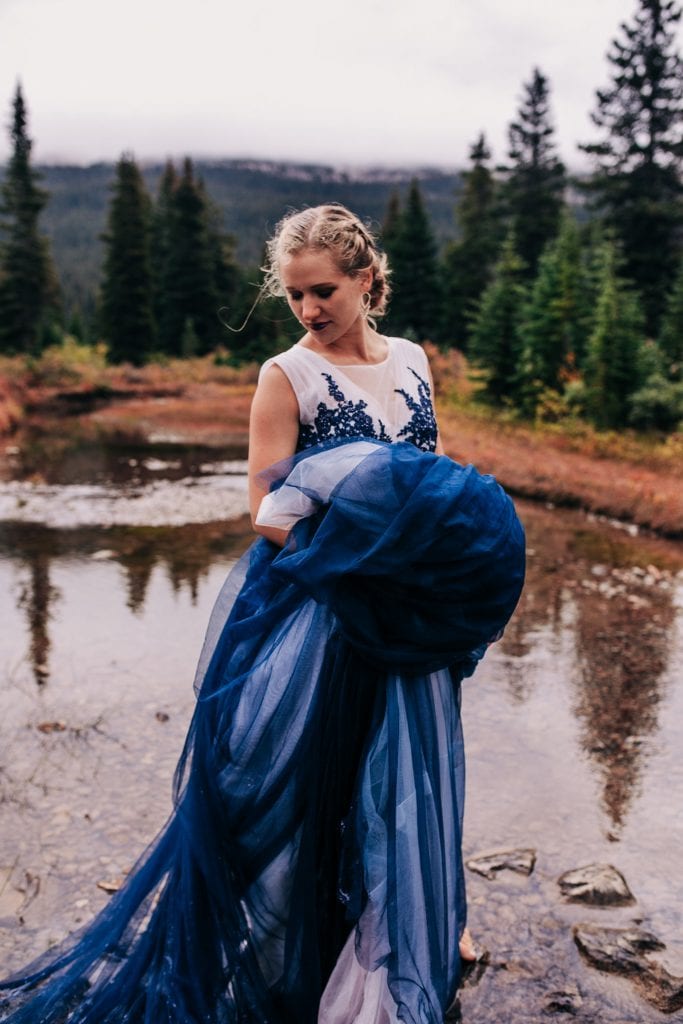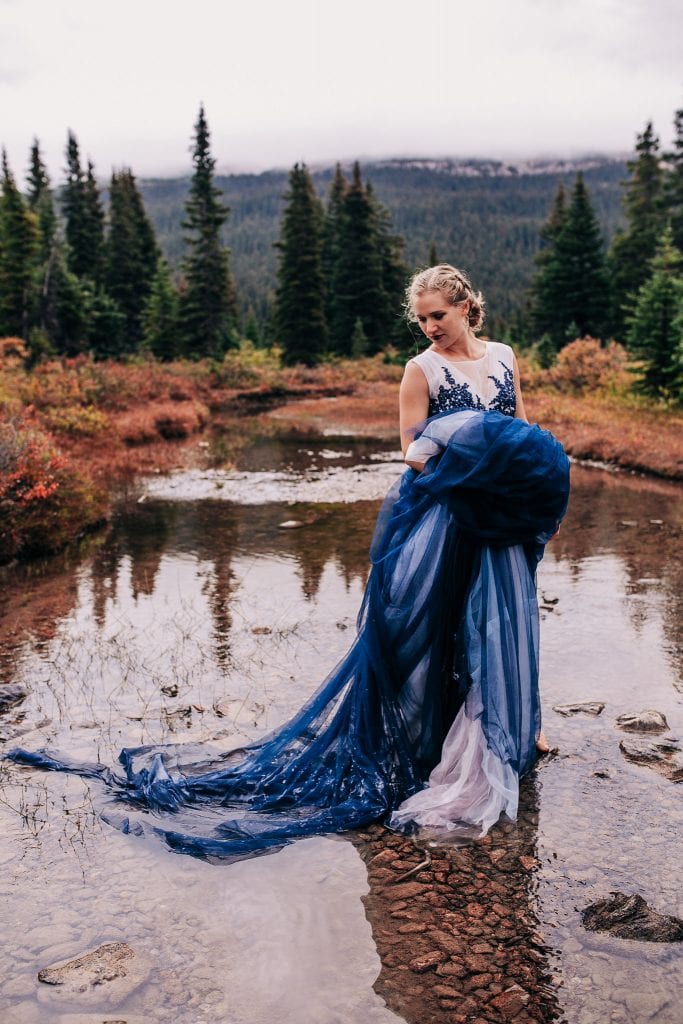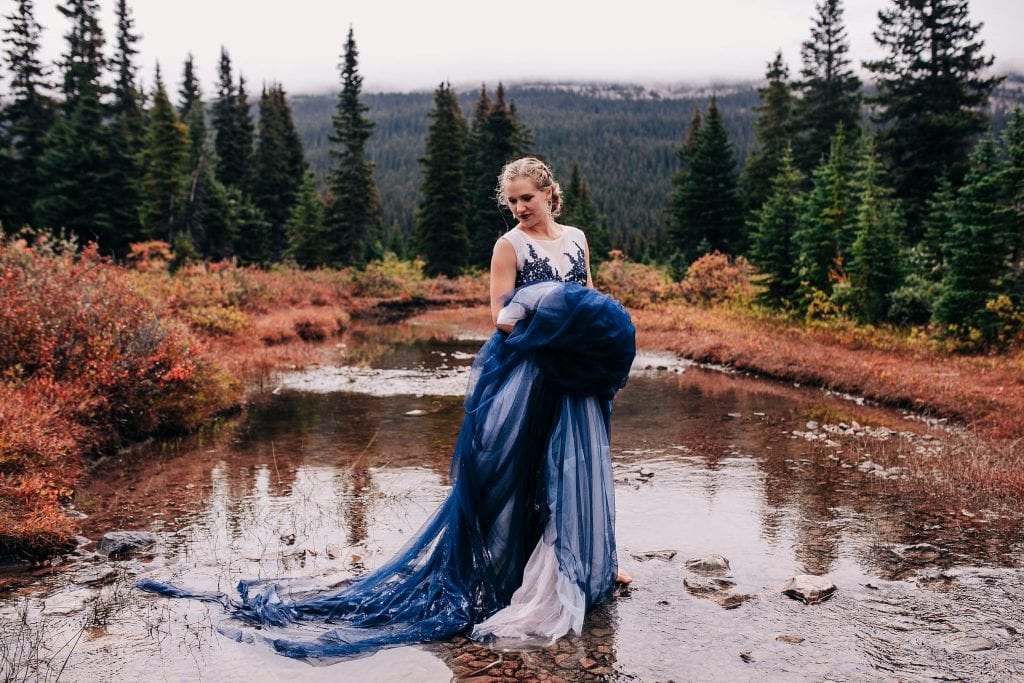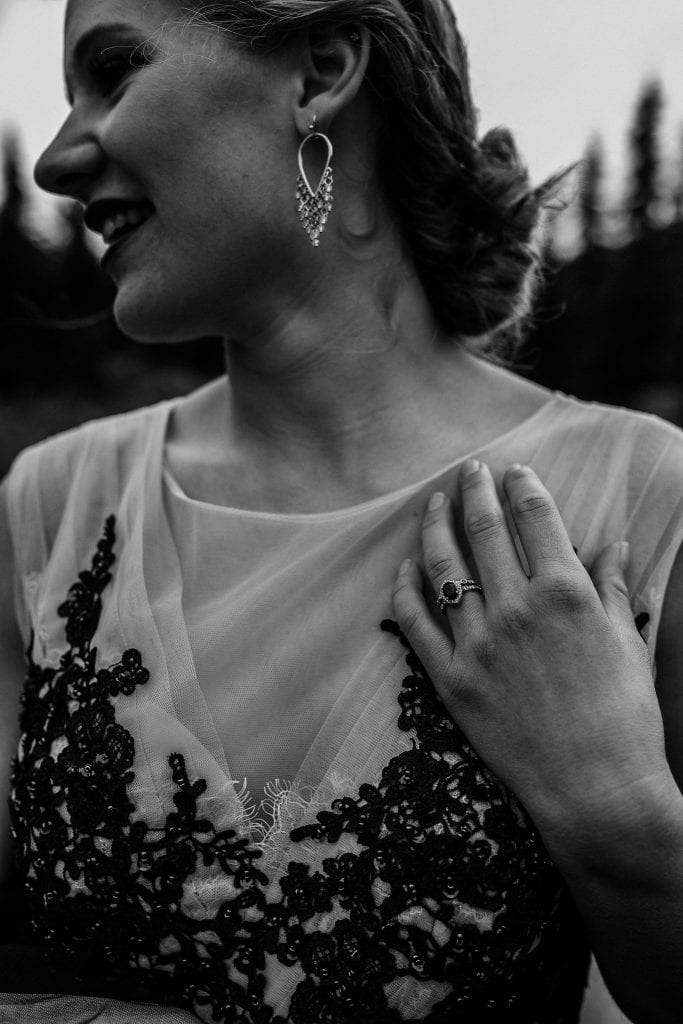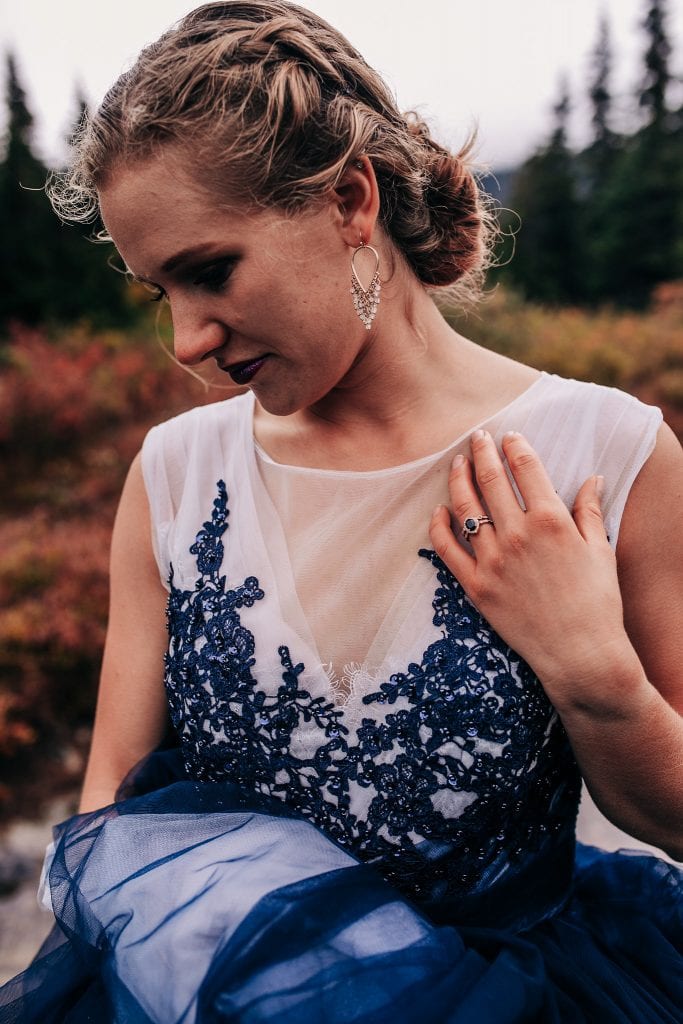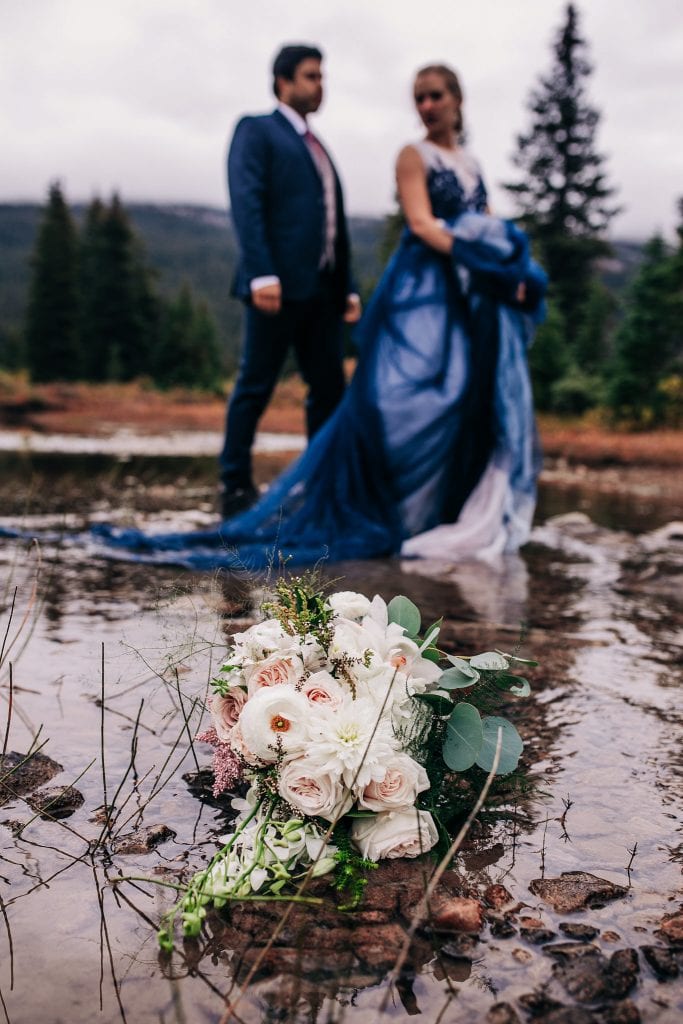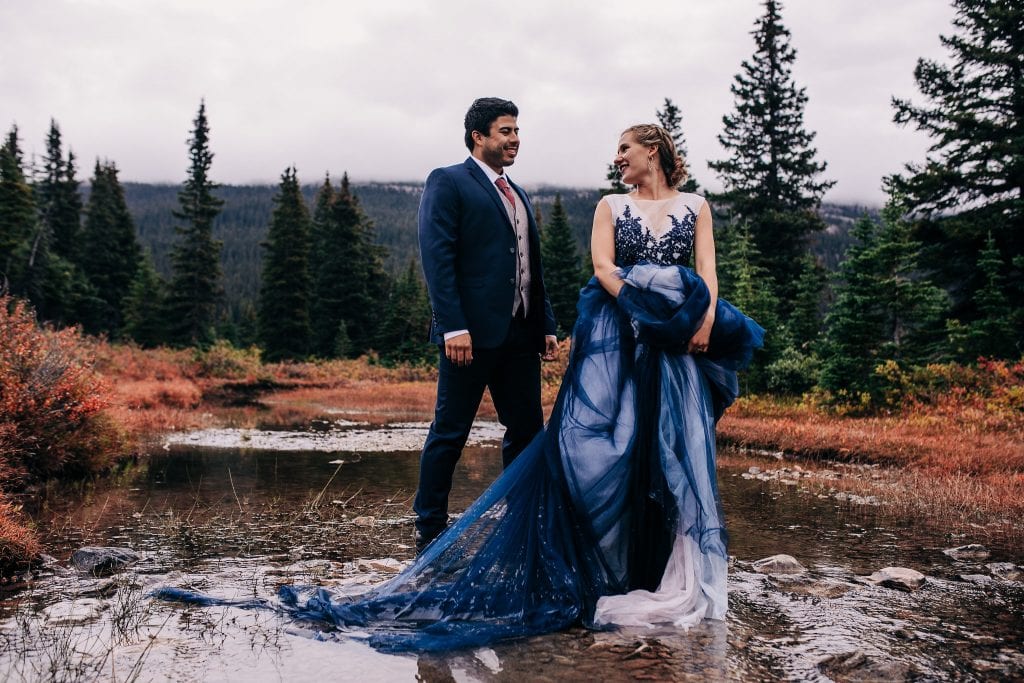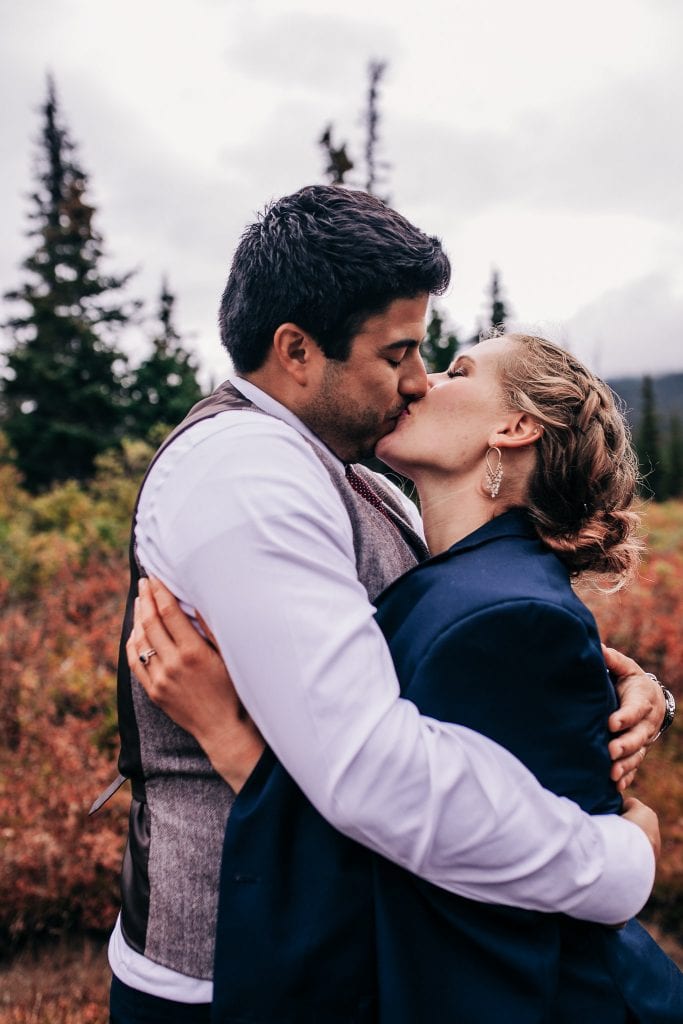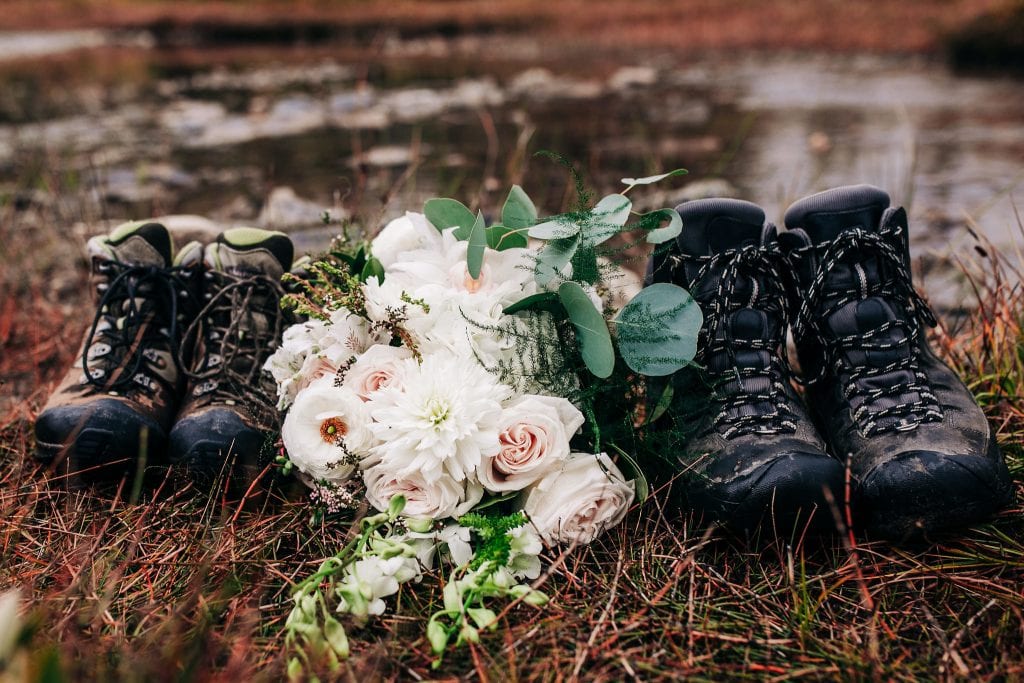 ---
I hope you enjoyed this beautiful Peyto Lake Adventure Elopement. Please make sure to read my recent Moraine Lake Adventurous Anniversary, as featured on Rocky Mountain Brides!