Pine & Pond Wedding Photos
The Venue
It was very exciting to photograph my last wedding of the 2018, at the brand new and so beautiful, Pine & Pond Wedding Venue in Ponoka.
This stunning wedding venue in Ponoka is a family run business, and they have done the most gorgeous renovation in the property, complete with cabins, water features, multiple ceremony options and a beautiful outdoor reception.
Andrew & Amanda had a very unique and elegant feel for their wedding, from the air dried botanicals & hand made backdrop, to the custom embroidered napkins & personalized programs. 
These two lovers were surrounded by their family, who travelled to Alberta from all across Canada, the US and Europe. With their siblings as their bridal party, it doesn't get any more personalized and intimate than that.
The Ceremony
To make it all more special. Andrew's Scottish band instructor married them in a sweet ceremony where I caught more than one person wiping their eyes.
The Reception
Being Thanksgiving Sunday, there was a turkey dinner for everyone – how perfect is that? Their reception details were MAGNIFICENT (seriously, WAIT until you see it!!). The staff at Pine & Pond really outdid themselves; their decor coupling perfect with Amanda's taste in the smallest of details, including hand-dried florals, her grandmothers necklace and earrings and a hexagon-lace wedding dress – picked out by Andrew!
The live Scottish rockband knocked it out of the park & the staff at Pine & Pond was so attentive & helpful.
I honestly couldn't have been more thrilled to be able to work with Amanda & Andrew, who has been nothing but the kindest and sweetest clients I could ever hope for. Thank you SO much for allowing me to capture your wedding day!!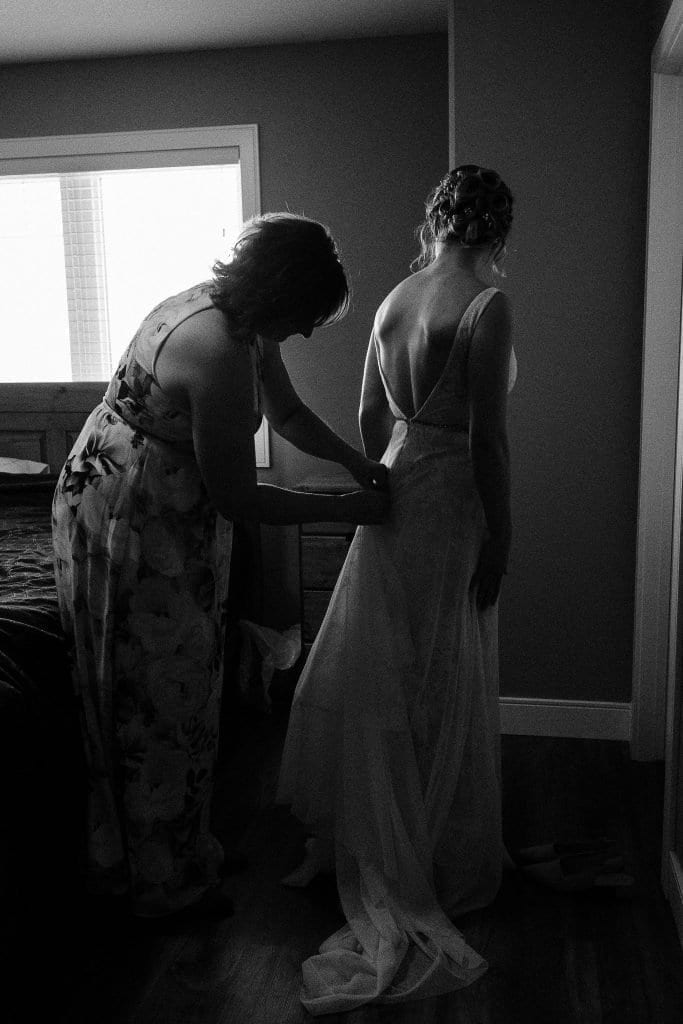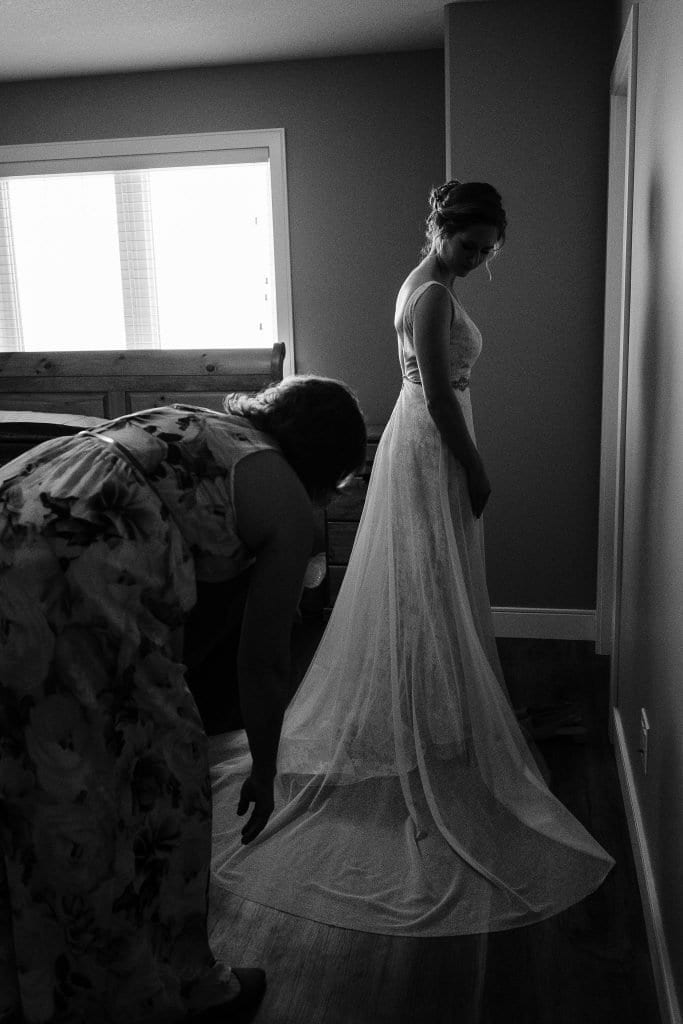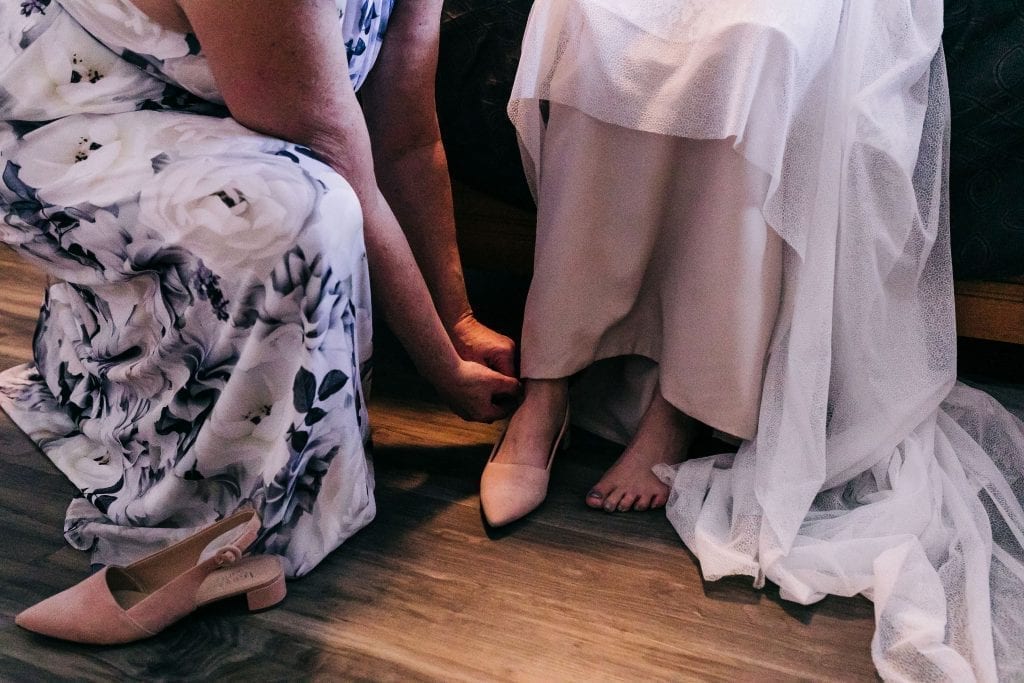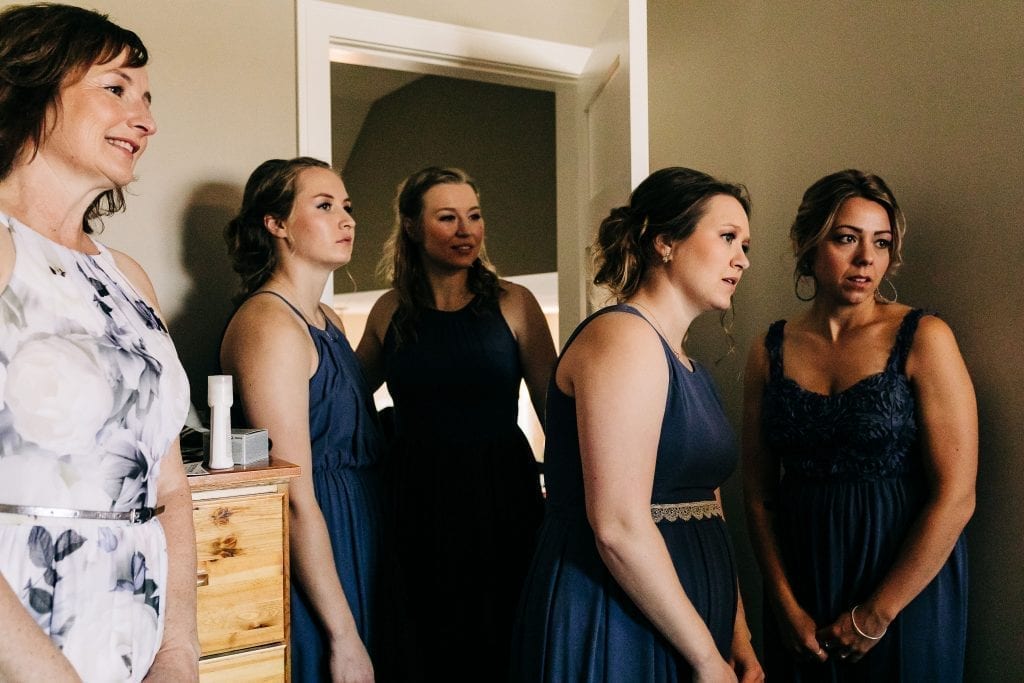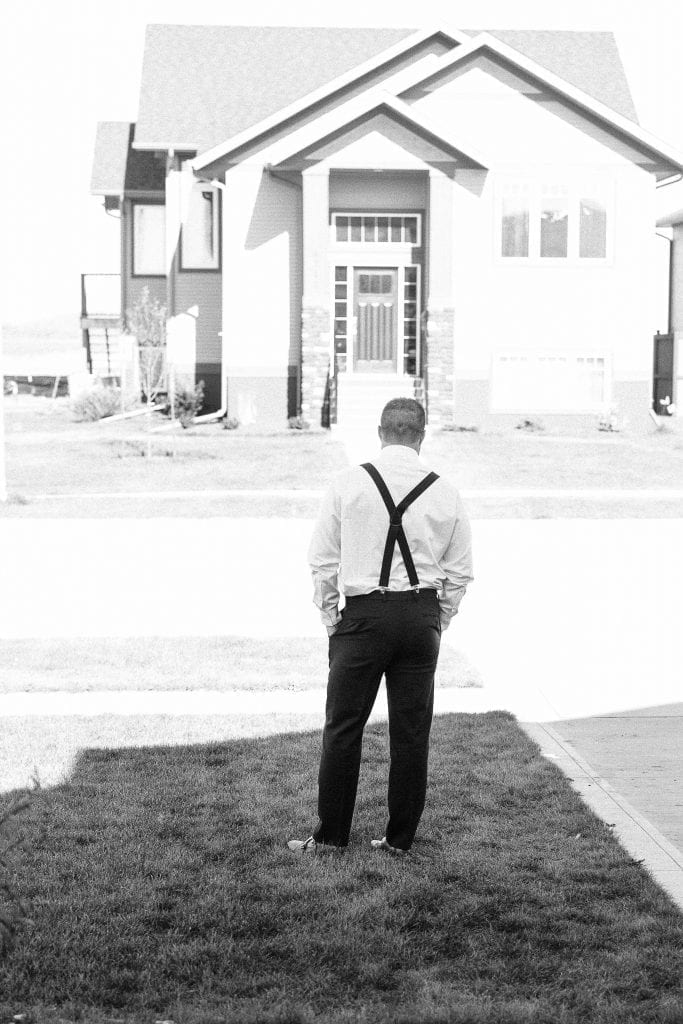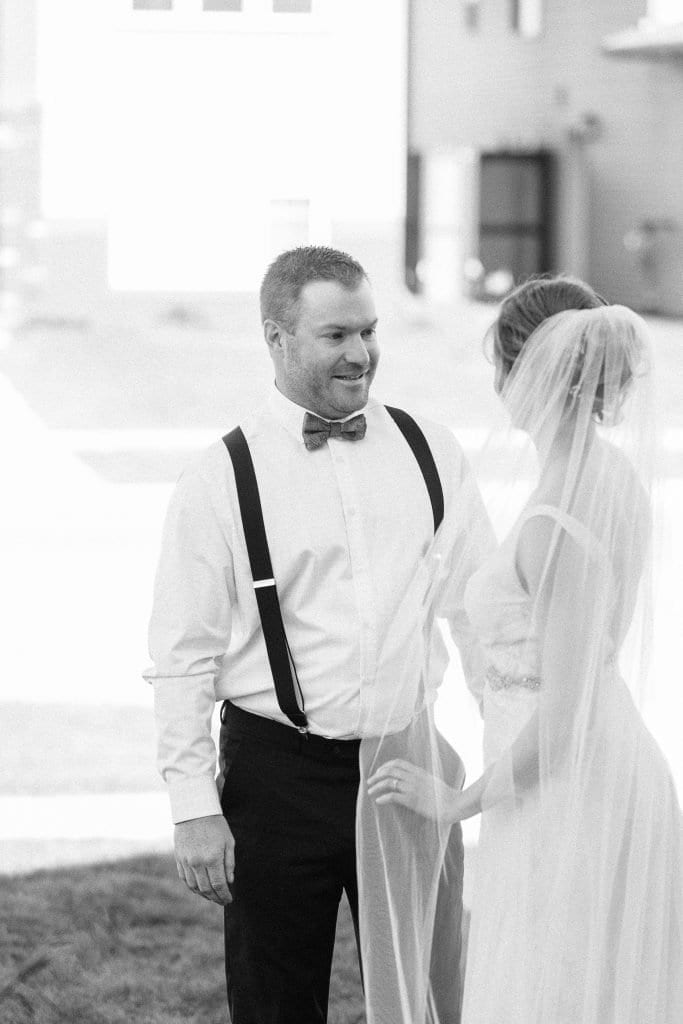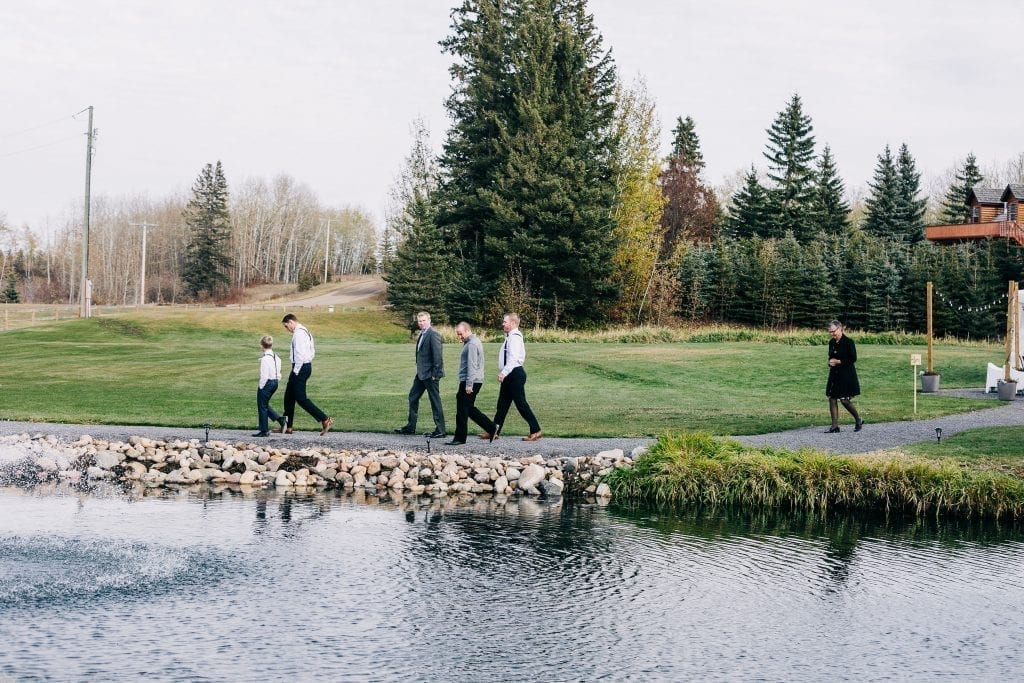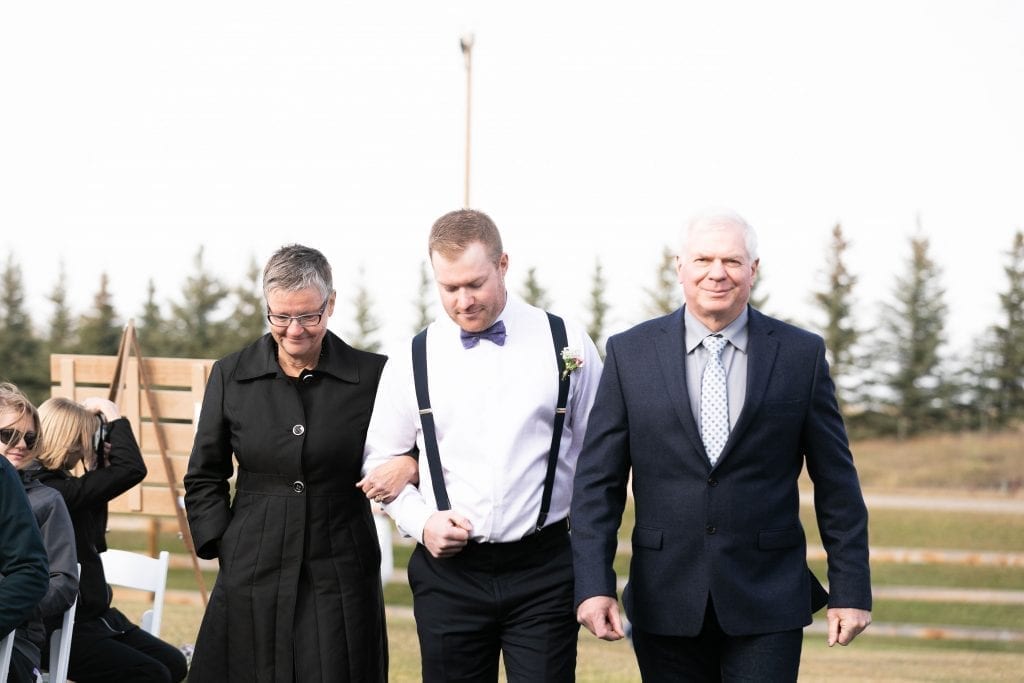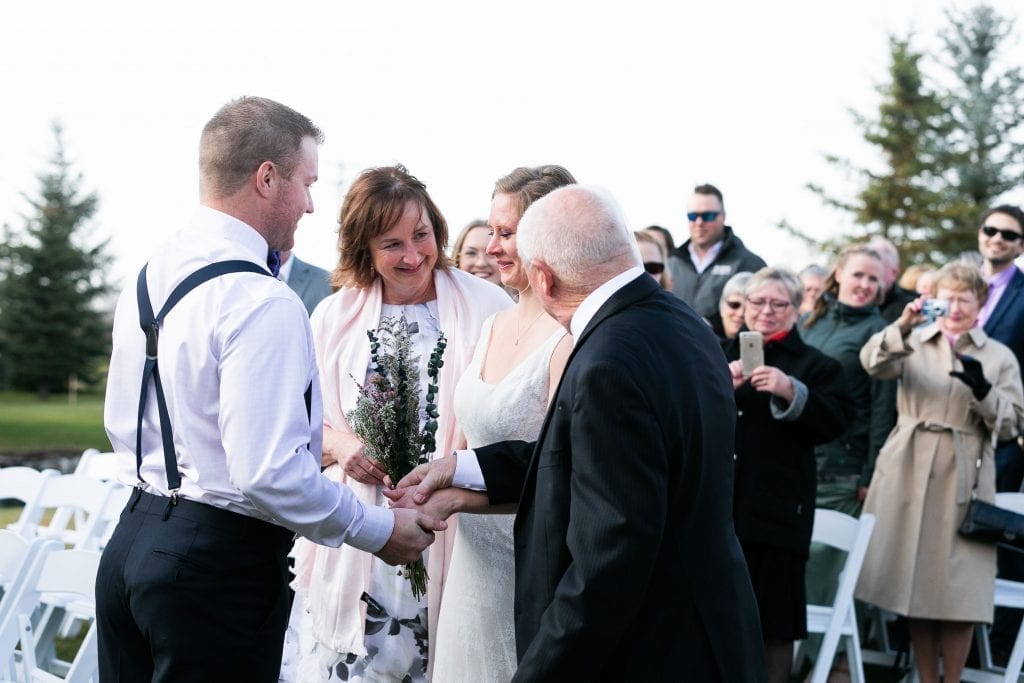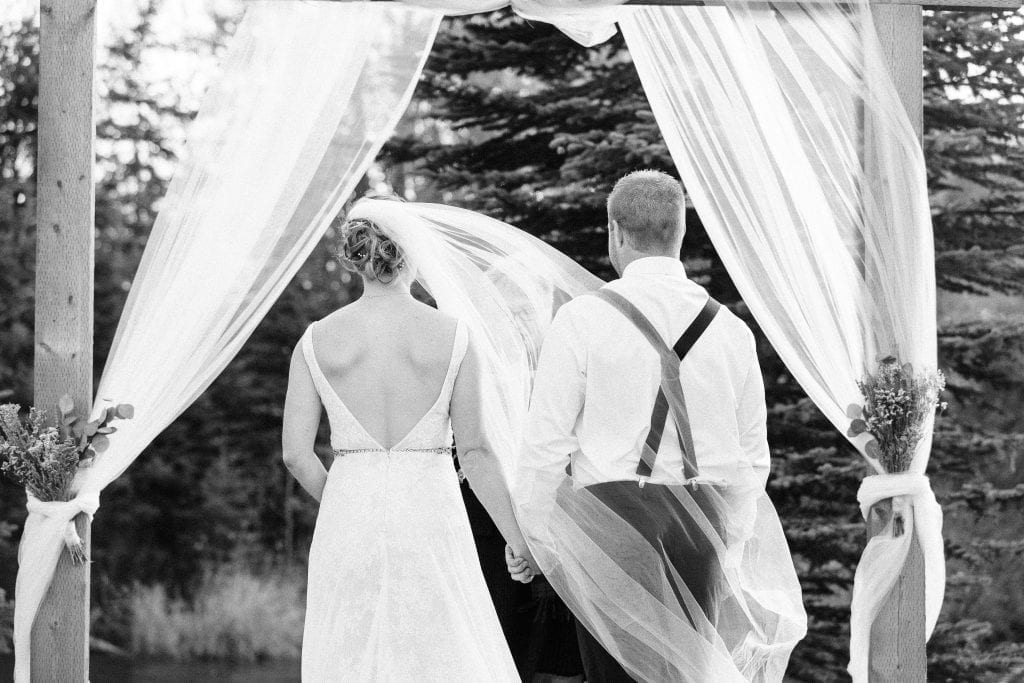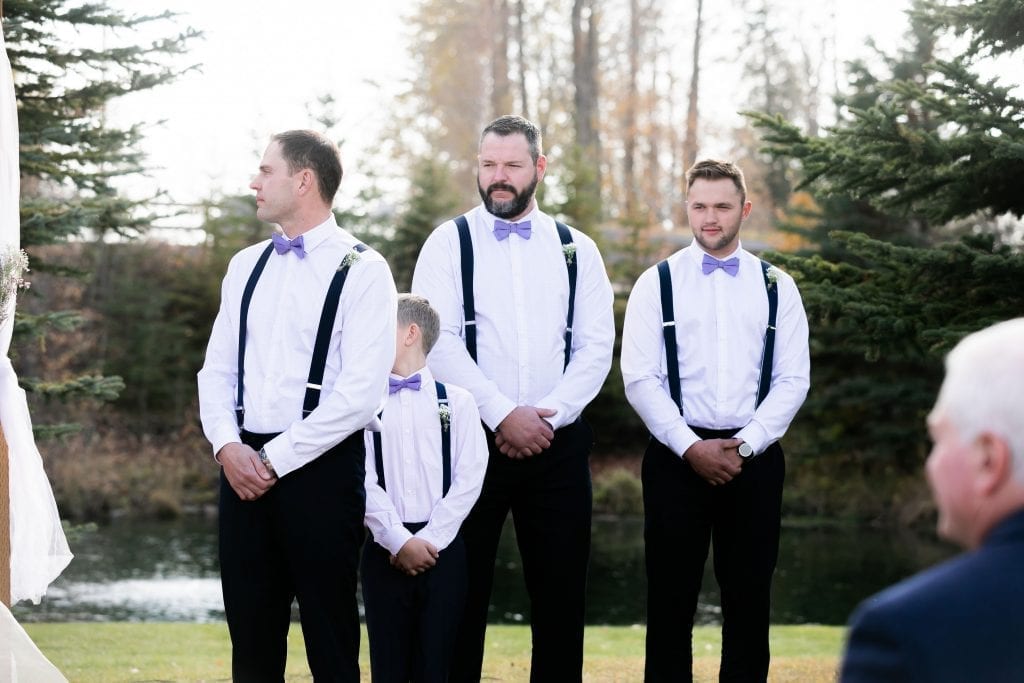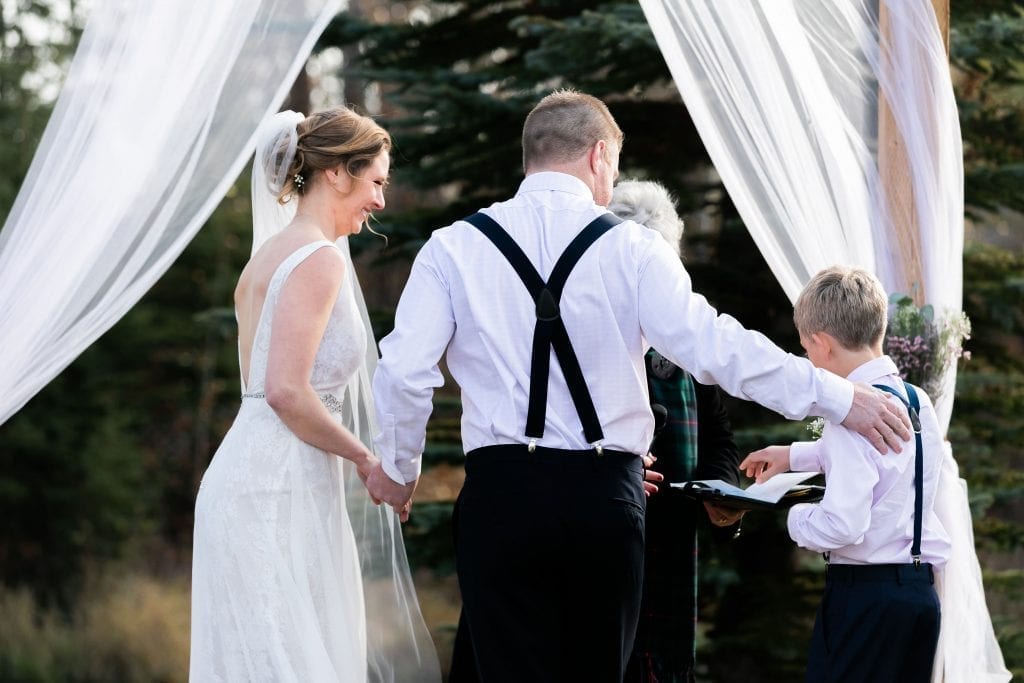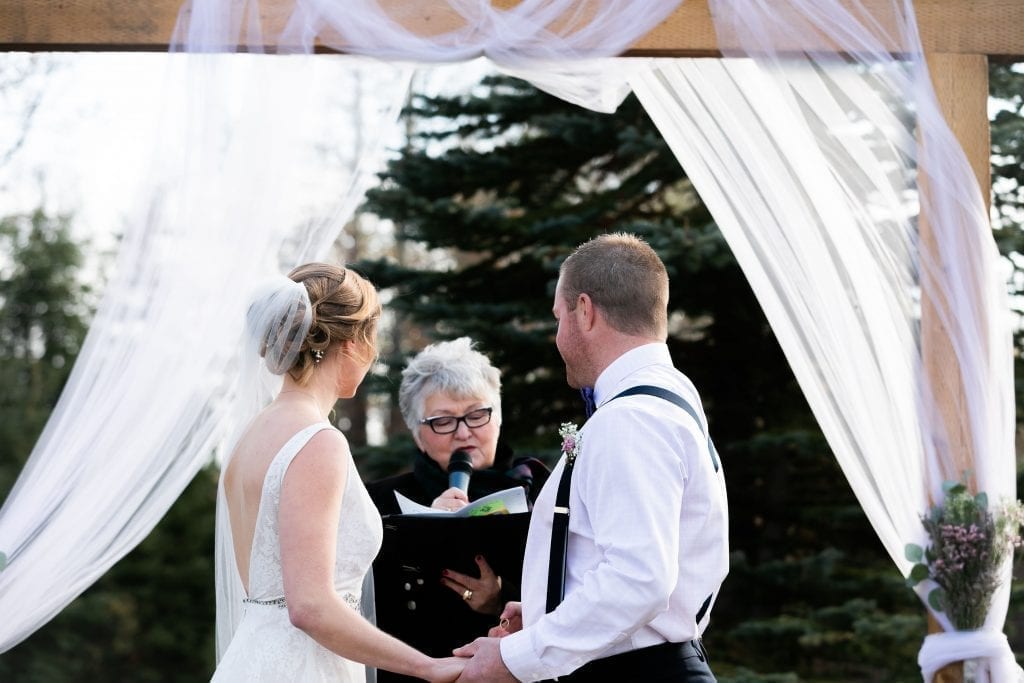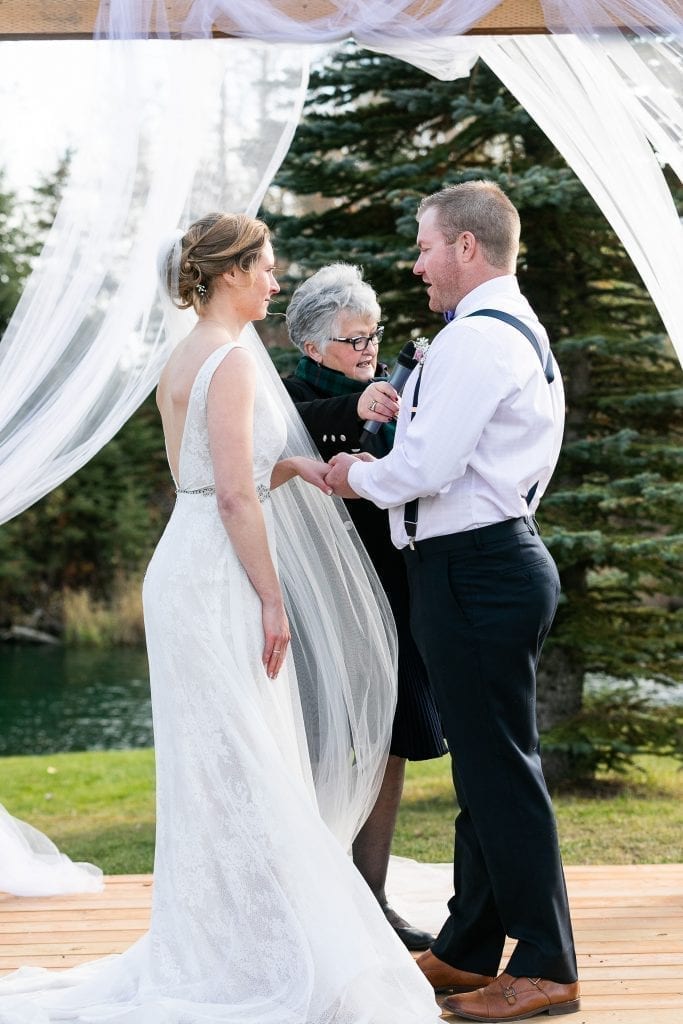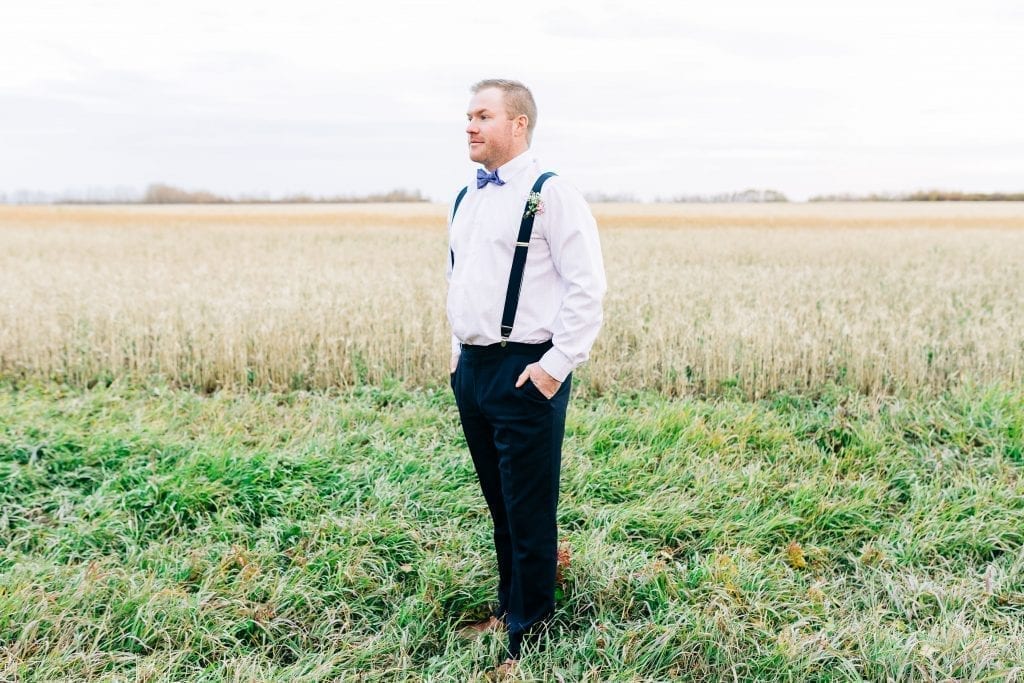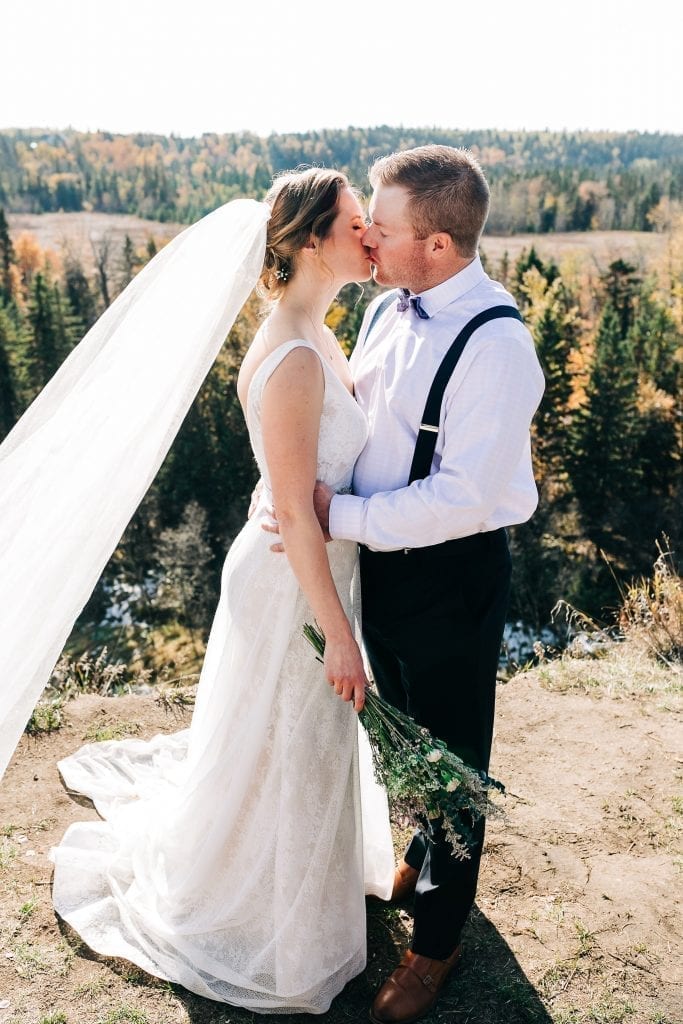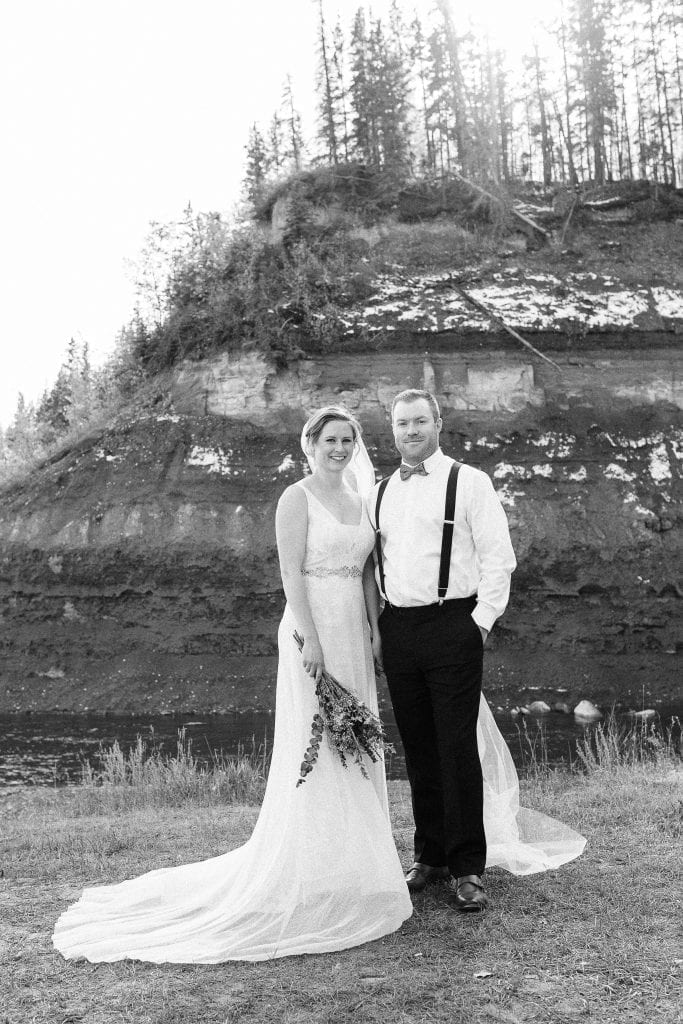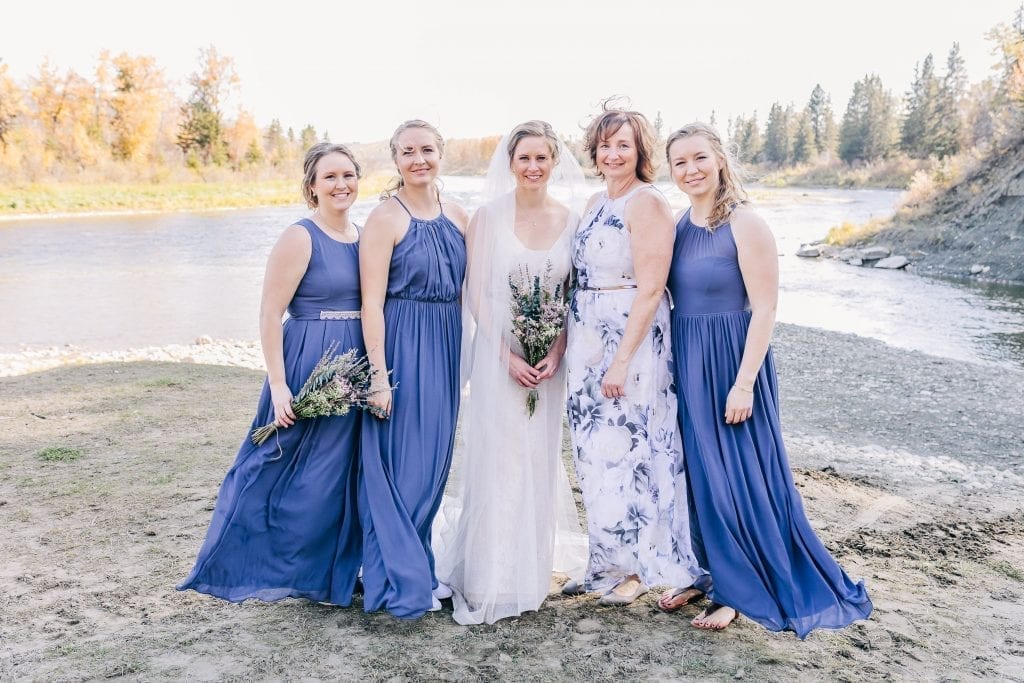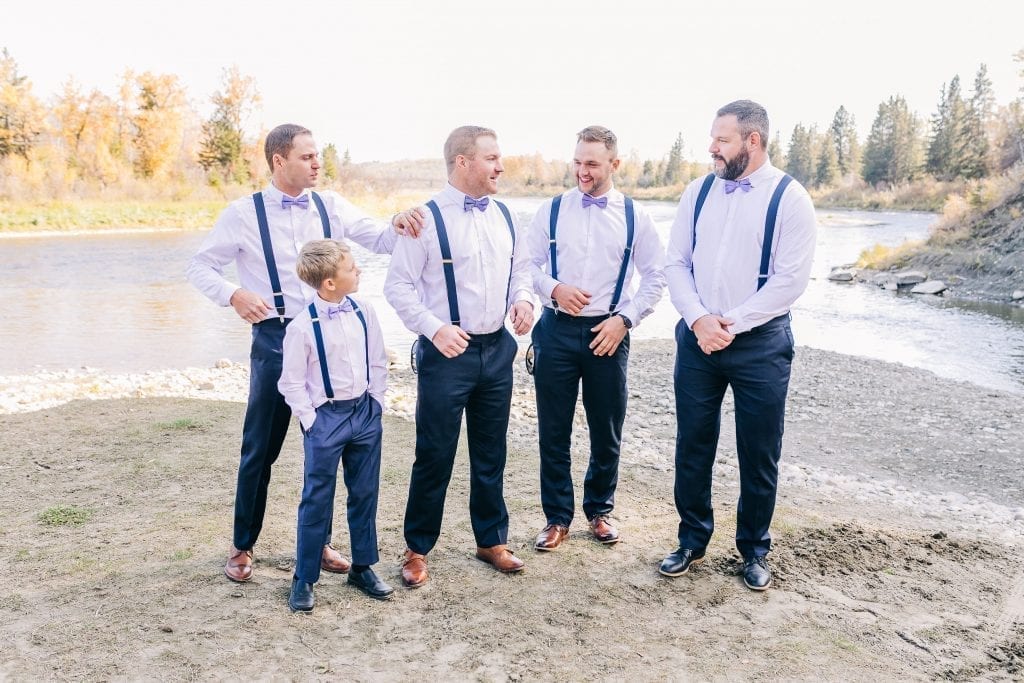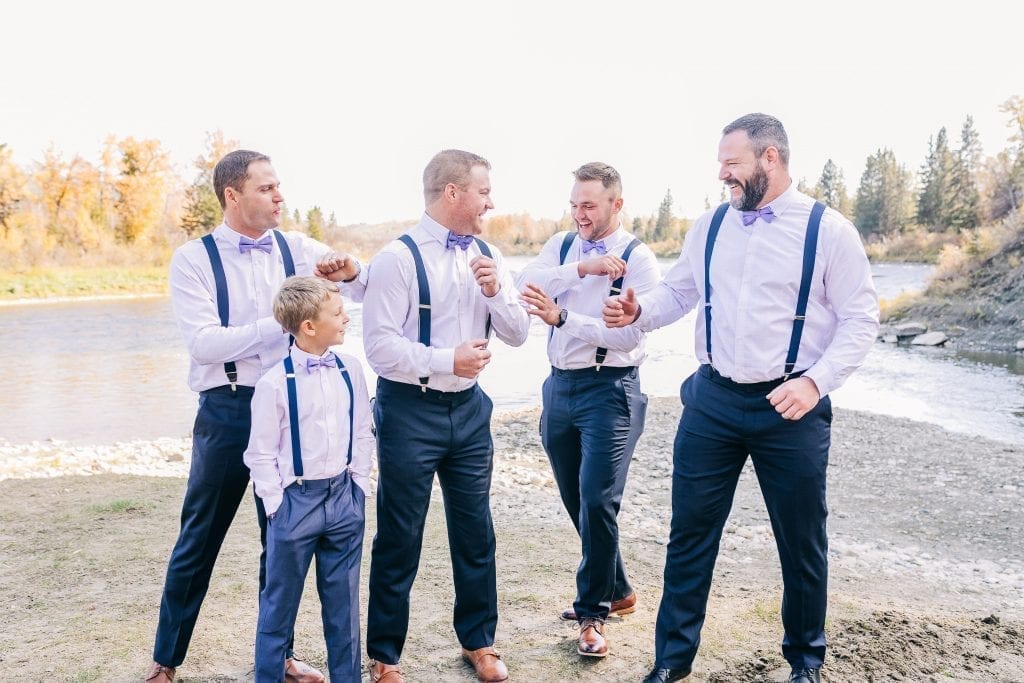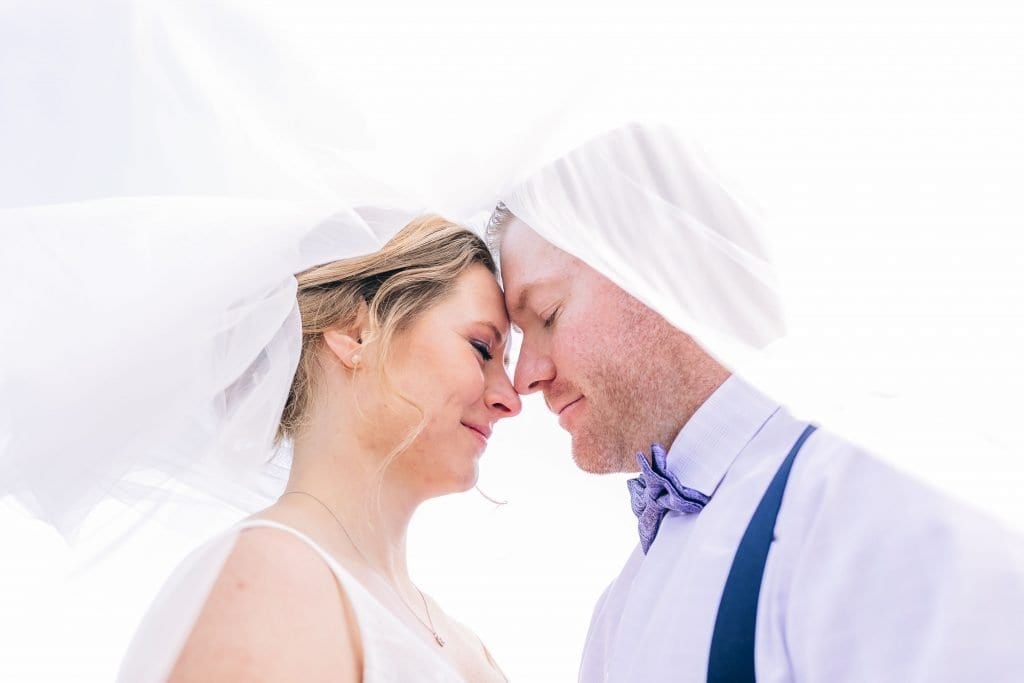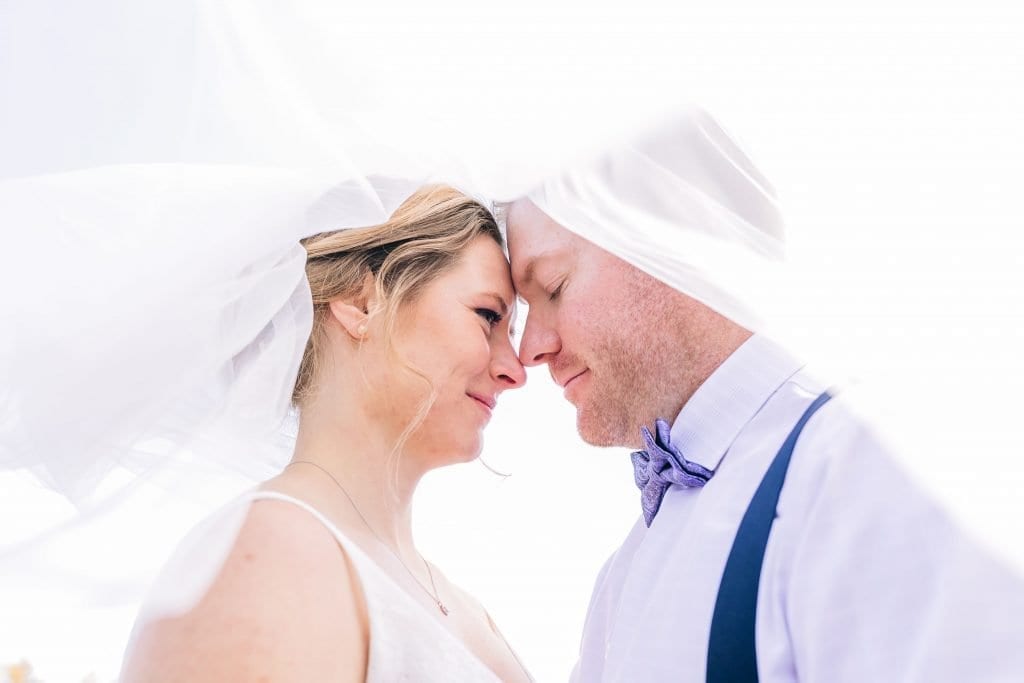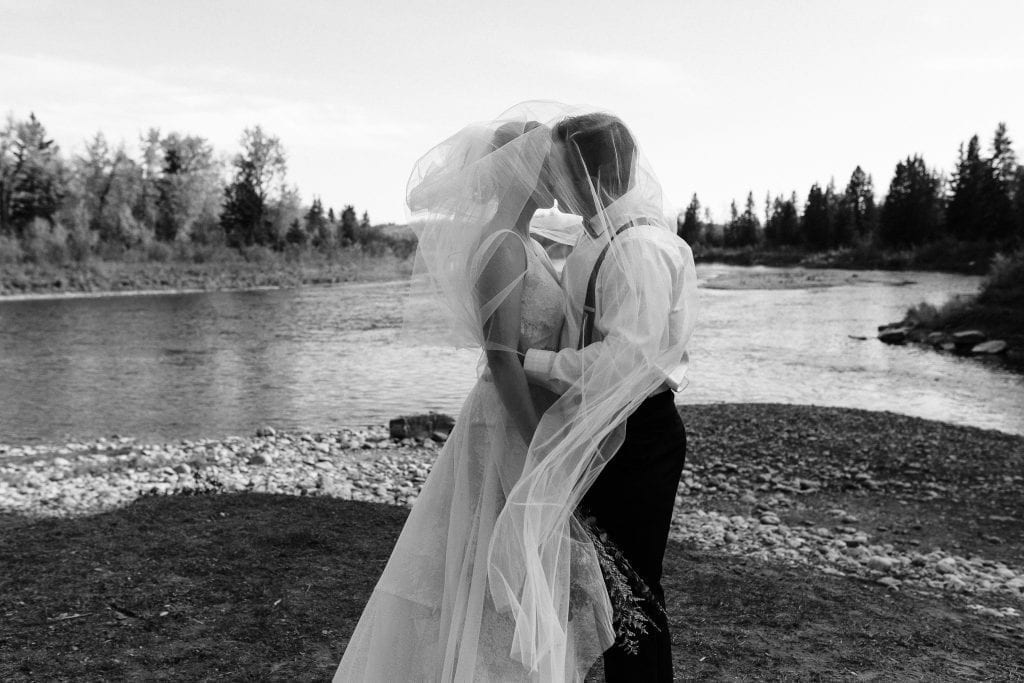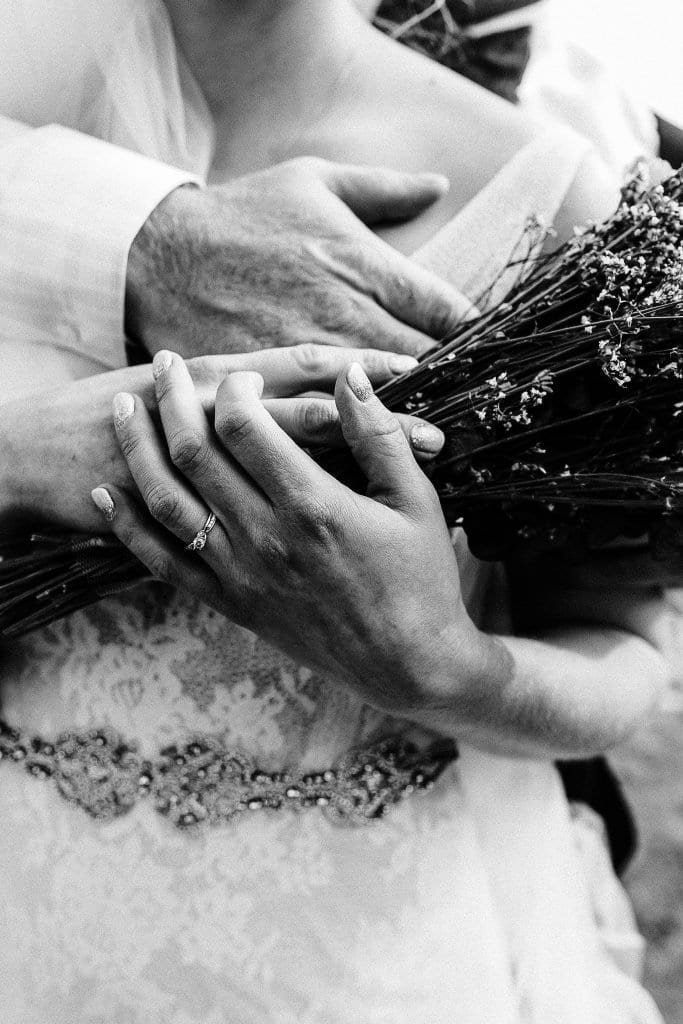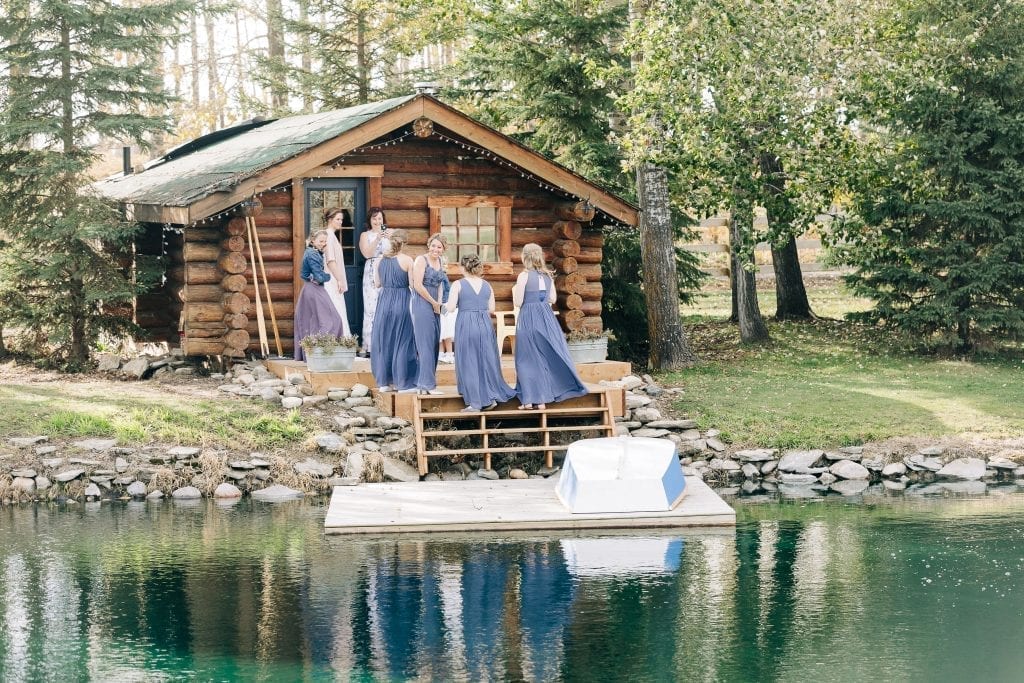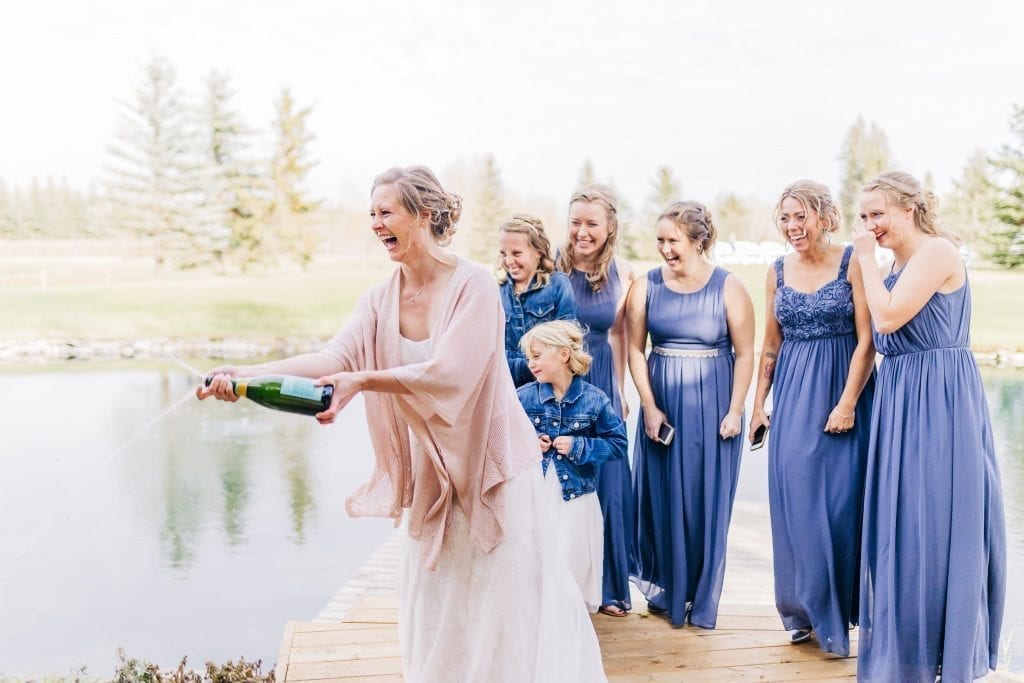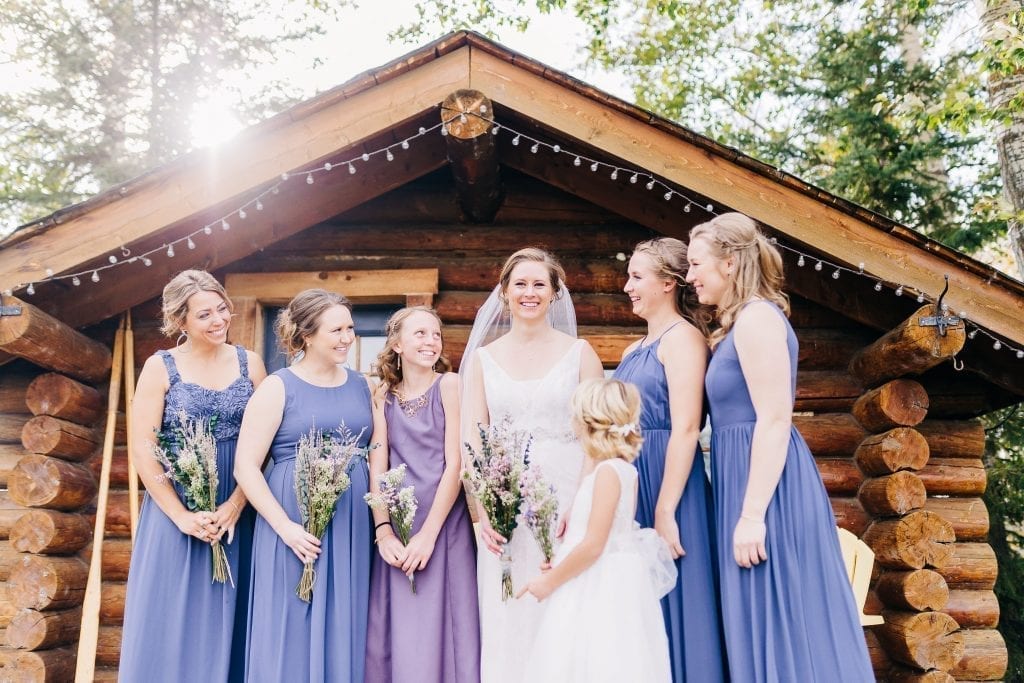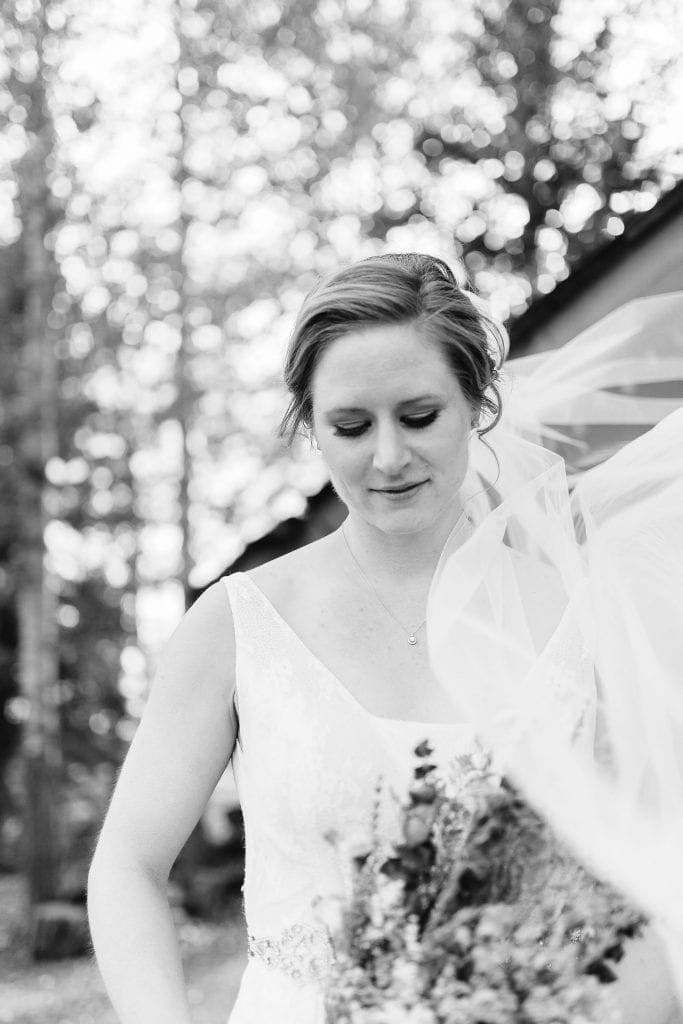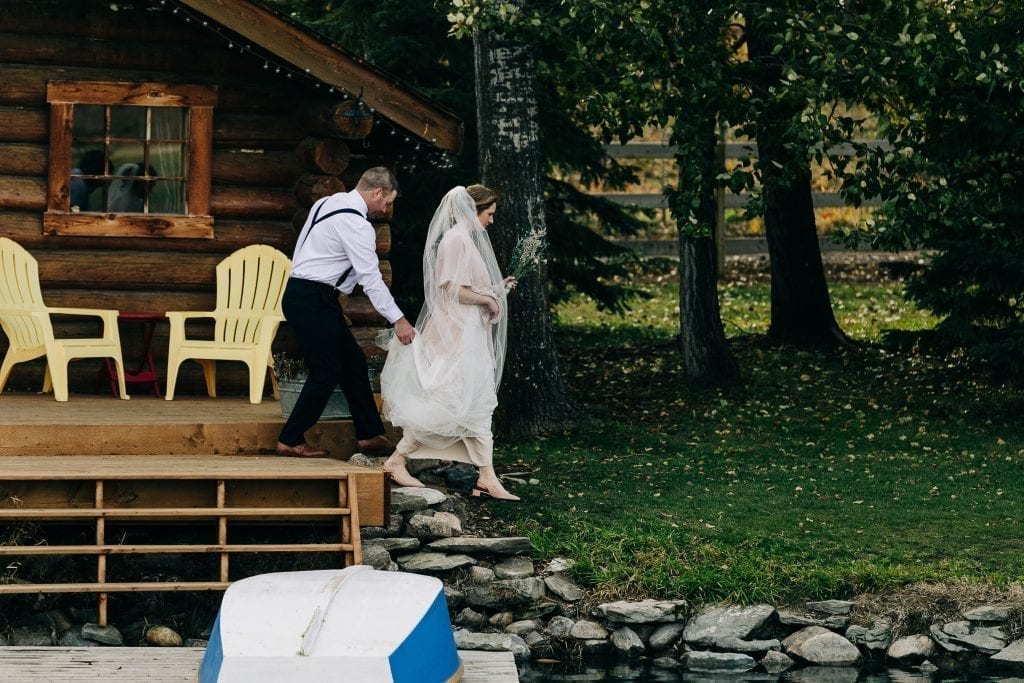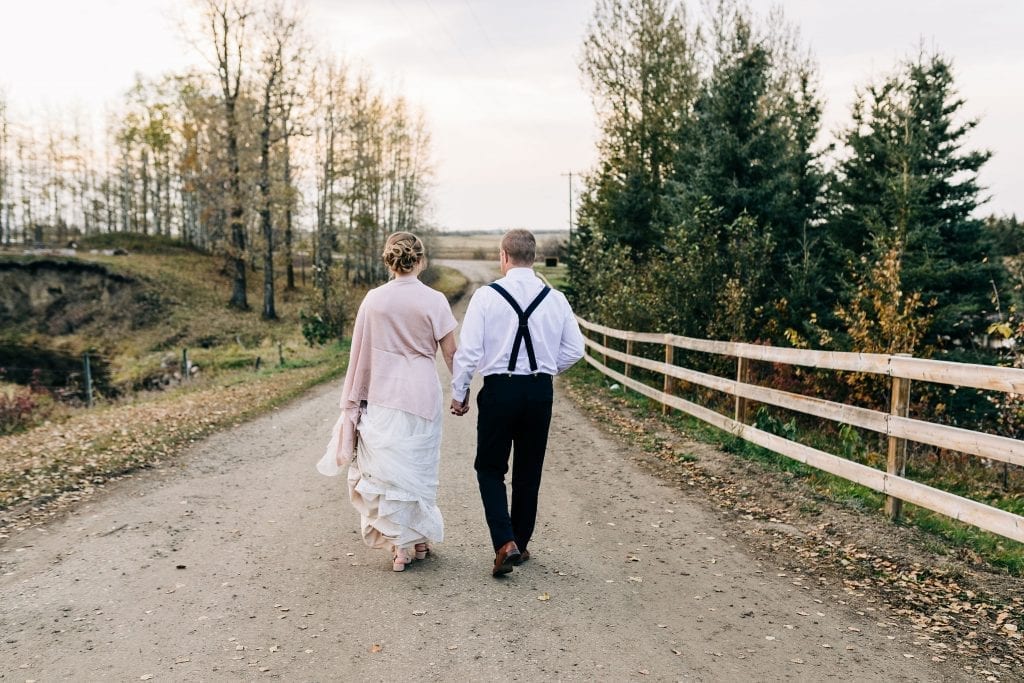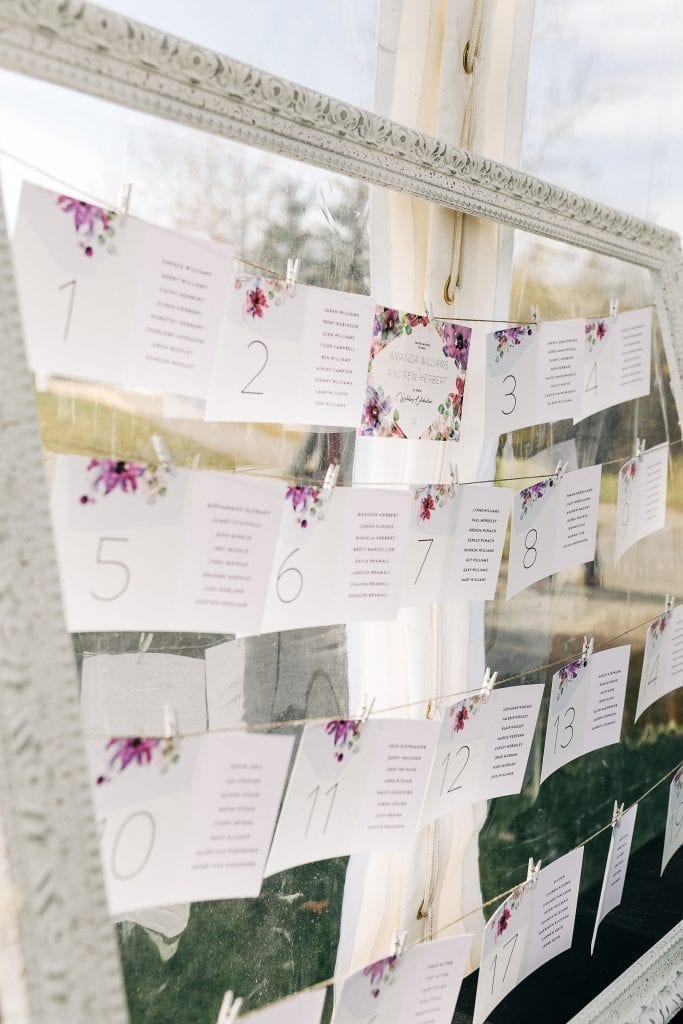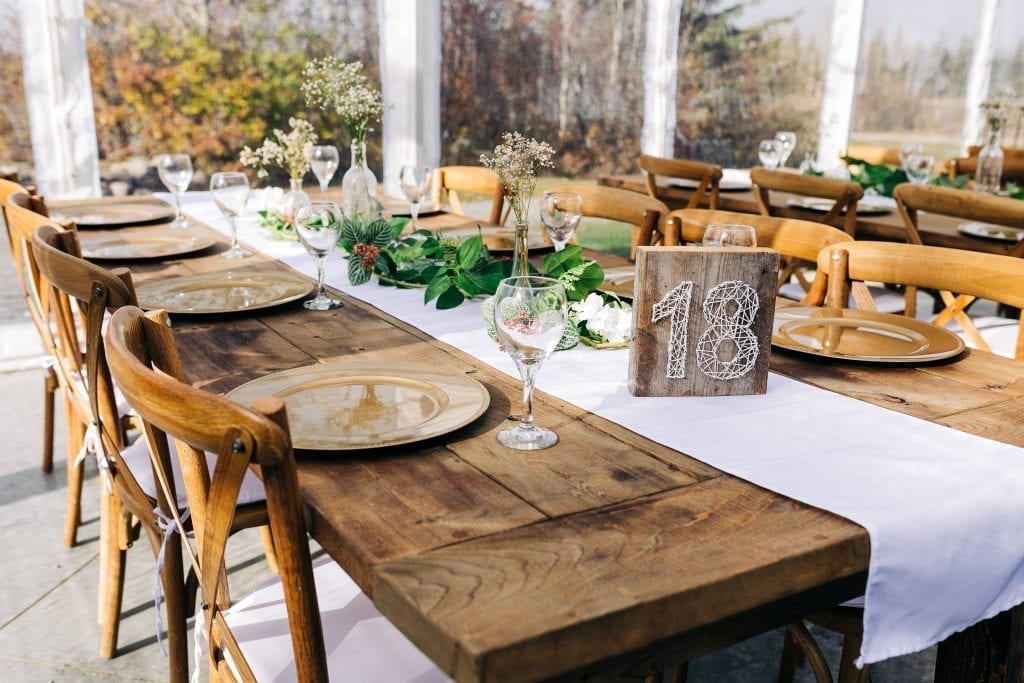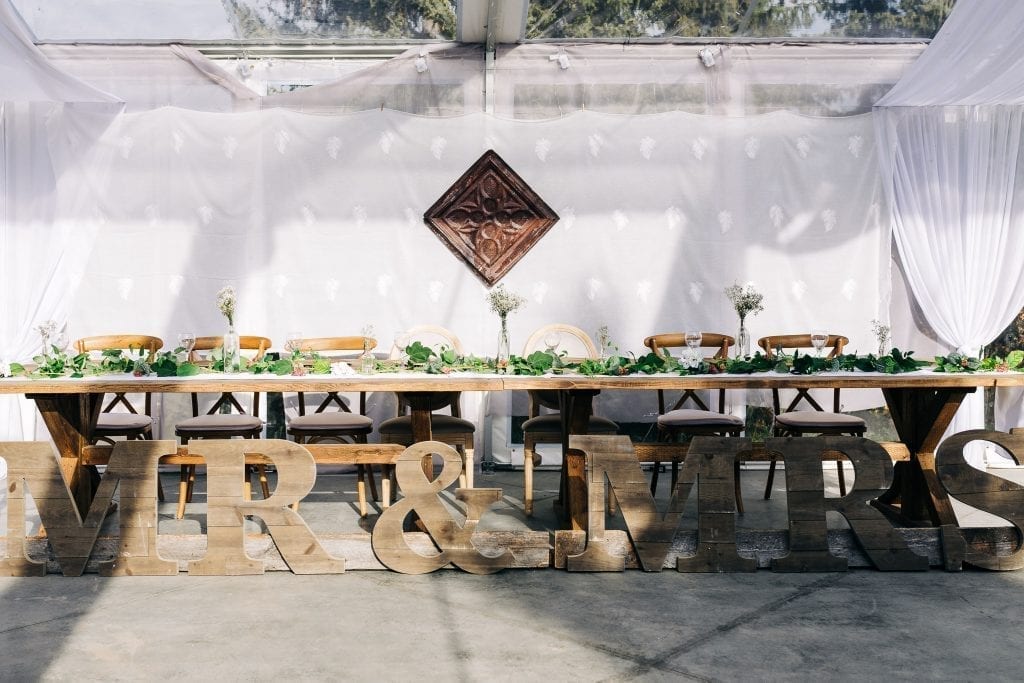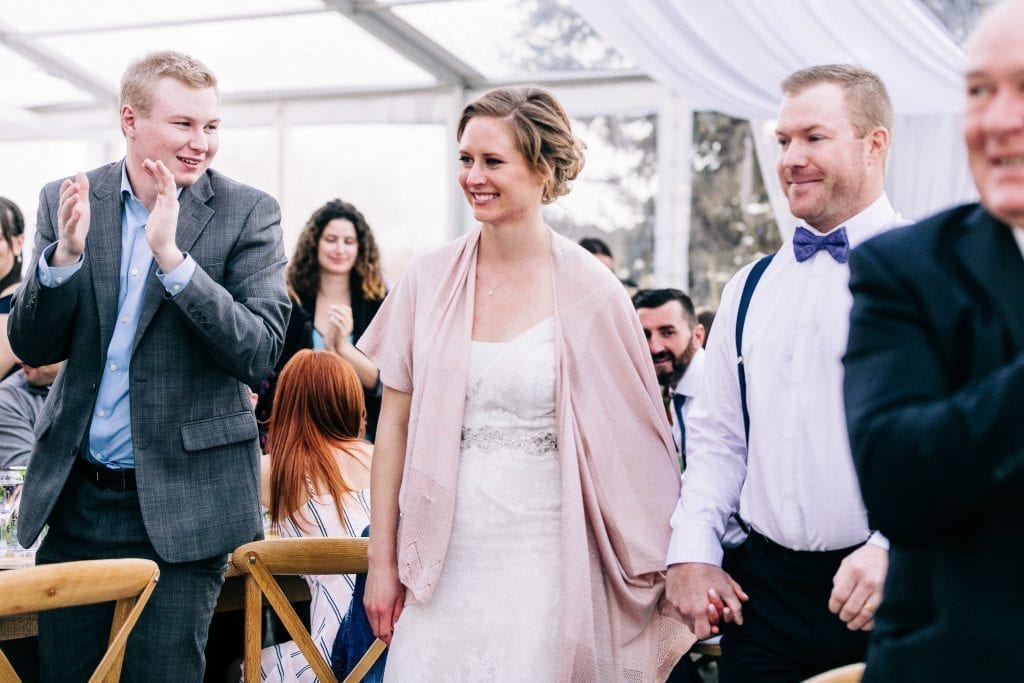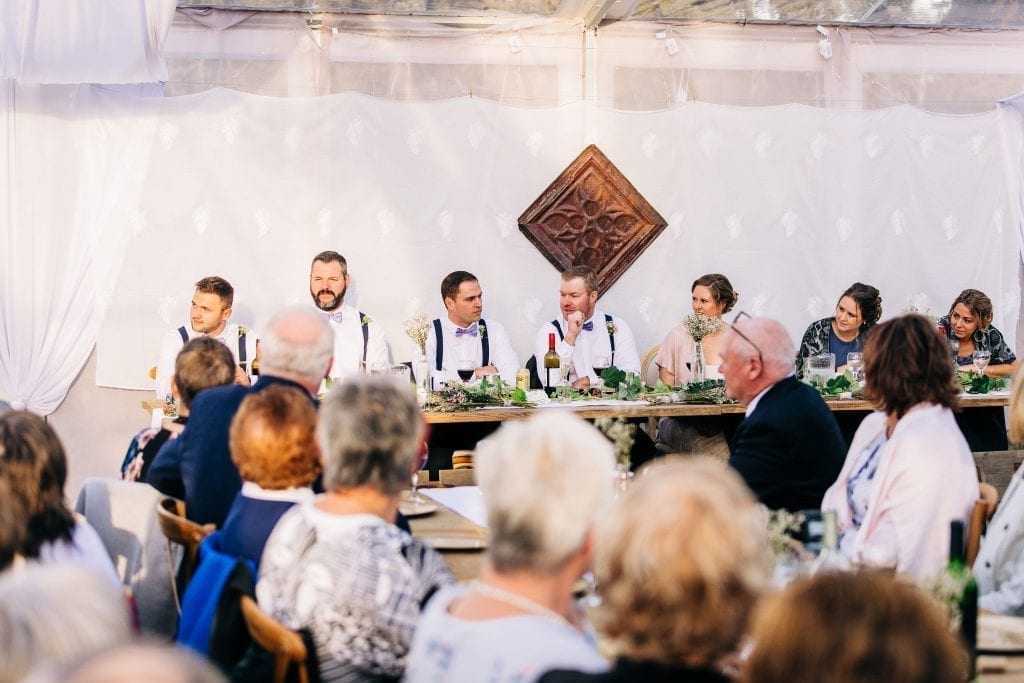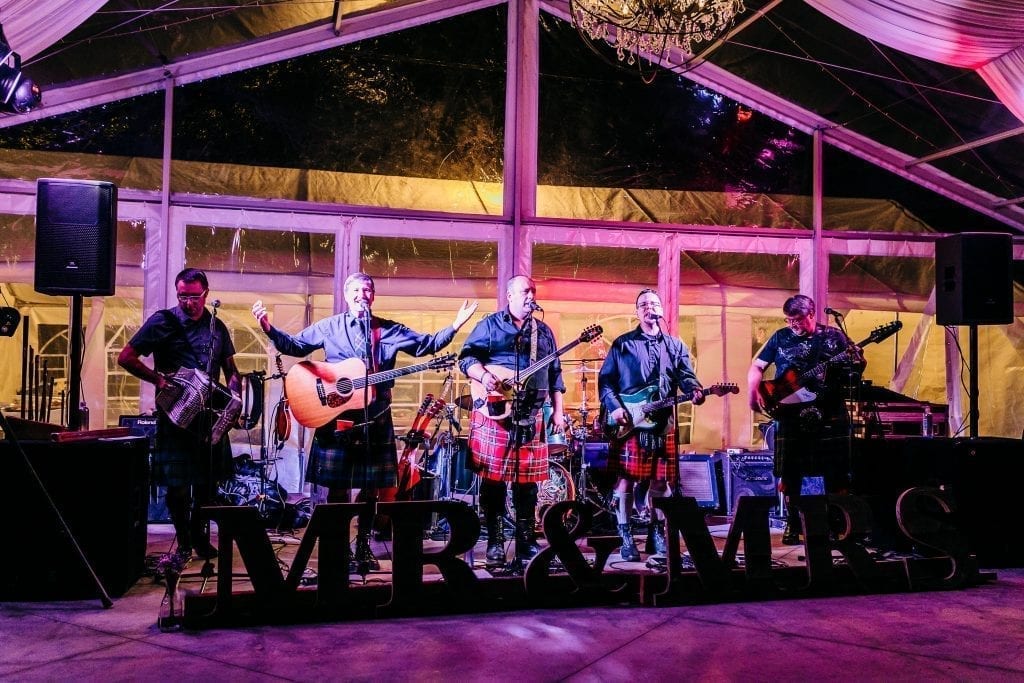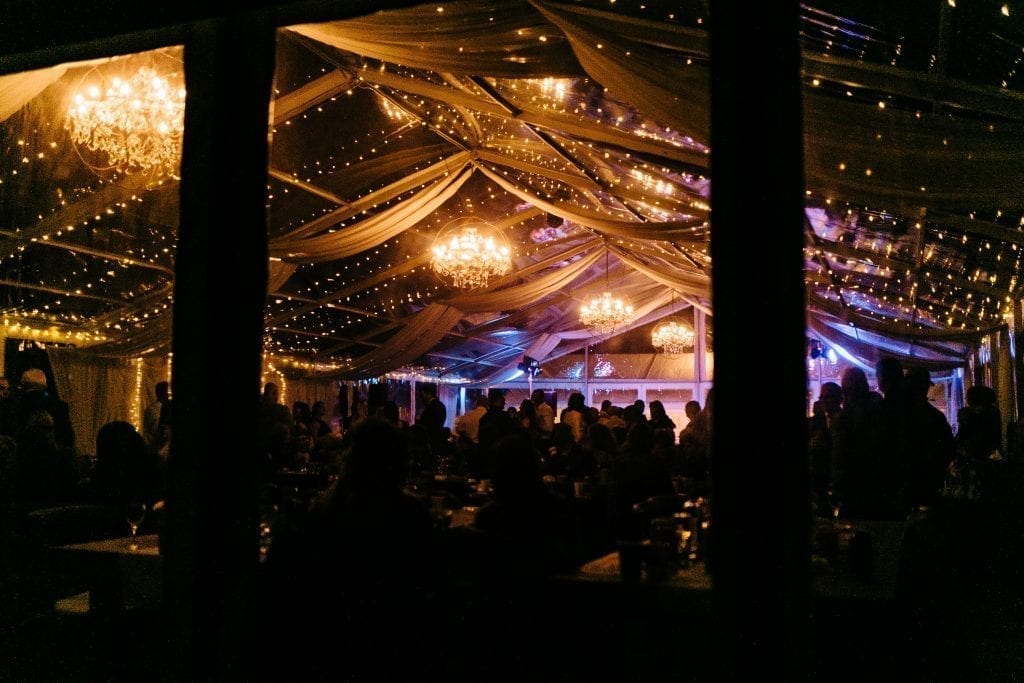 ---
I hope you enjoyed these epic Pine & Pond Wedding Photos! If you liked this Intimate Ponoka Wedding, please make sure to read my recent Moraine Lake Adventurous Anniversary session and Adventure Elopement at Peyto Lake, both featured on Rocky Mountain Brides!!