Spirit Island Anniversary Photos | Cedar Lane Weddings
The Love Story behind this beautiful Spirit Island Anniversary Adventure Session
Monica and Nik are perhaps the most down to earth and amazing people you could ever meet.  
My whole life this location has been something I hoped to see, but never really thought I would. It was a "someday" bucket-list item on my long long list of places – you either canoe 14kms each way in hyperthermic inducing waters, or you can pay for a guided cruise out.
Every time I went to Maligne Lake, I would stand at the boathouse and lookout towards azure-blue waters and majestic scenery of these distant peaks, thinking "one day, but not today", feel a little defeated, and then go back to my car.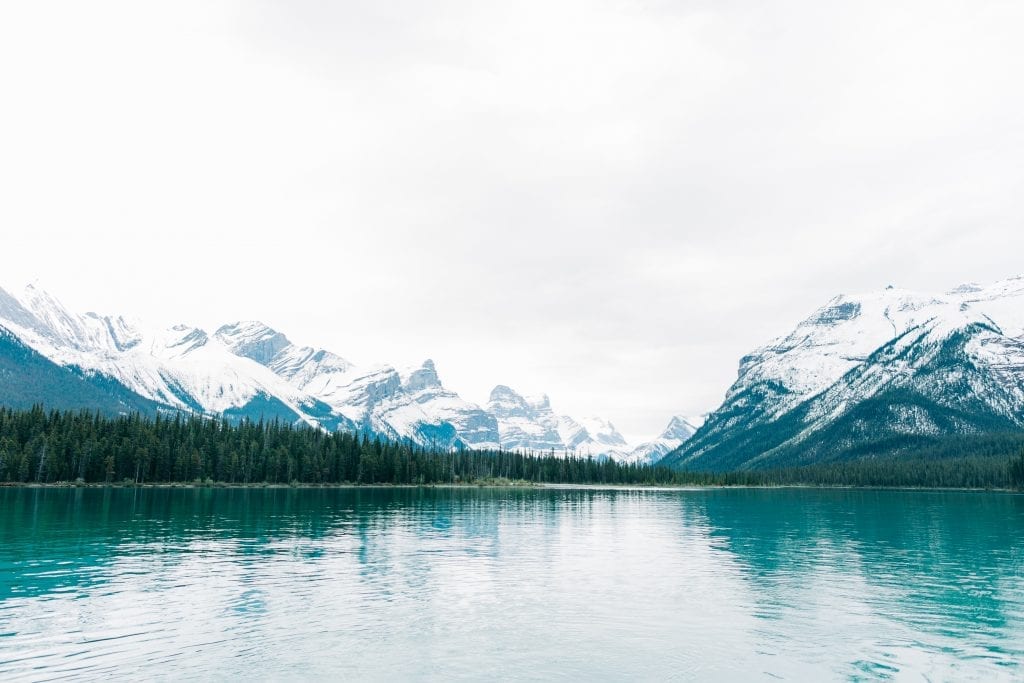 Neither Monica nor Nik had ever been to Spirit Island either, but they knew they wanted to have a Jasper adventure and trusted me to create it – and so my 'someday' turned out to be June 22, 2019 because I have these amazing clients who trust me; who let me help them make the best experiences – crafting something personal and just for them – something worthy and memorable enough to help mark their epic love story. 
Ya, I am crying writing this – is it obvious?! 
On top of all of this amazingness, Nik and Monica listened to me entirely when I said we needed to get the premium cruise tickets, so we could be at the Island for 30+ minutes, not 15 minutes. They drove 5 hours to get there; sat on a cold boat for 2 hours in snow and rain, with smiles on their faces and laughter in the air and trusted me completely and they loved every moment of today and my heart is so full!! 

I cannot thank these two enough for trusting me and spending the day with me laughing and canoodling in the Rockies while celebrating their own personal love story! We went scrambling up rocks, had a campfire, hot dogs and champagne (great combo PS!), watched caribou and took a boat ride to the best 'secret locations' left in the mountains, surrounded by amazing and incredible scenery.
What else could be missing?
Here are a few of my favourites from Spirit Island!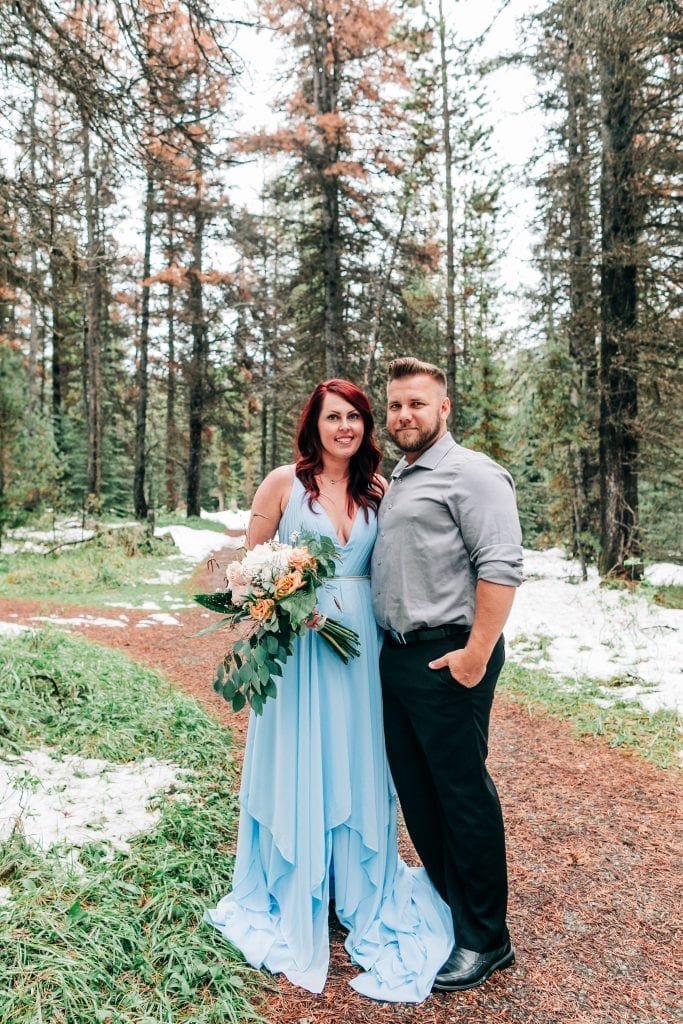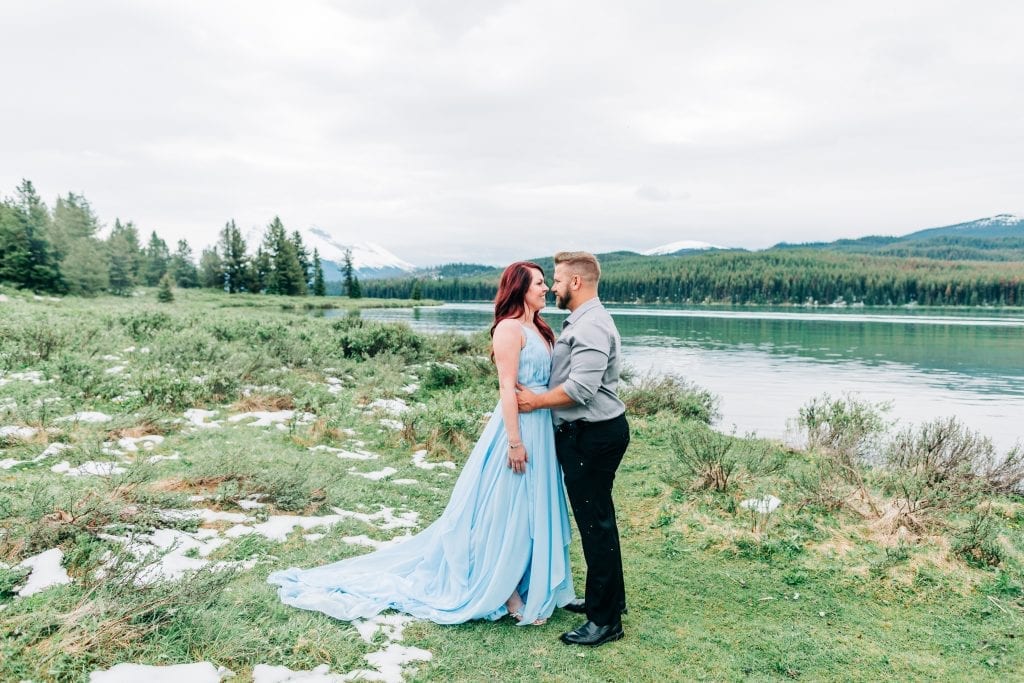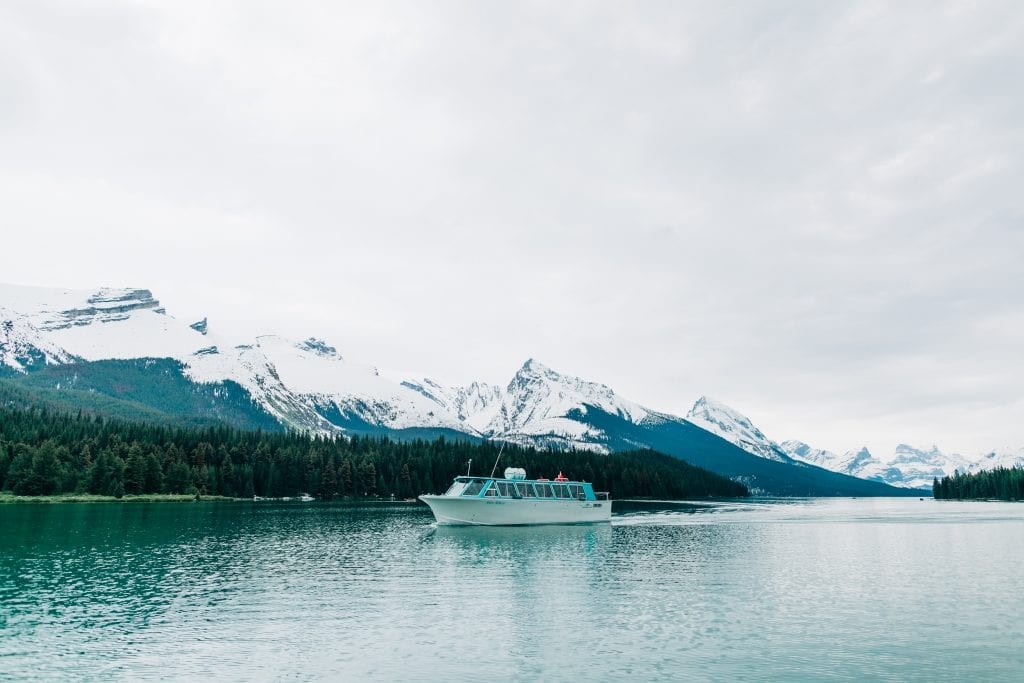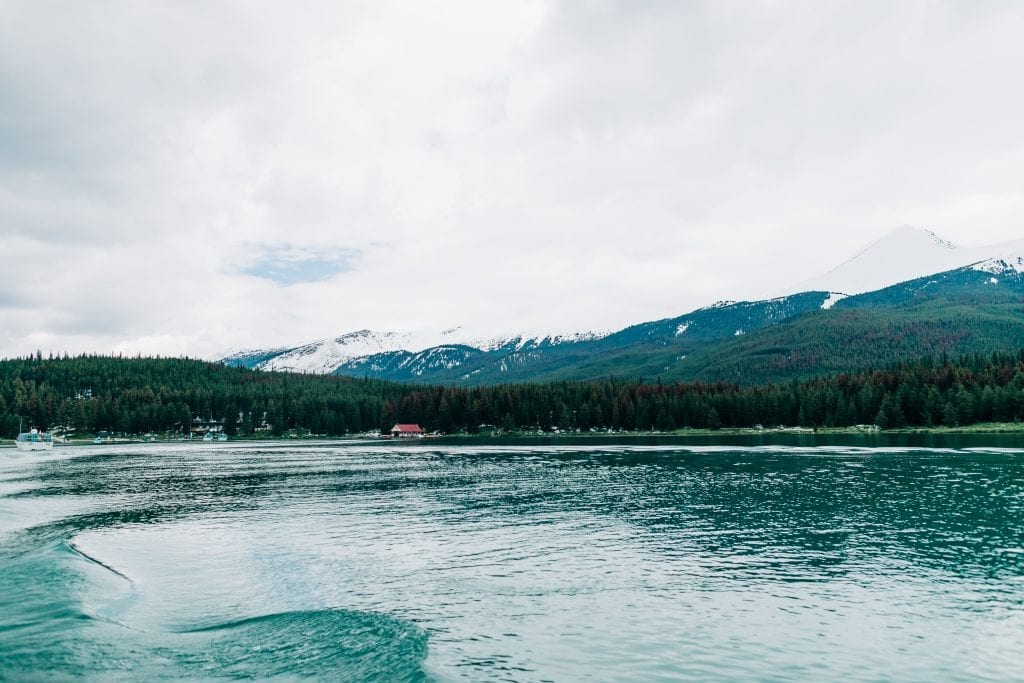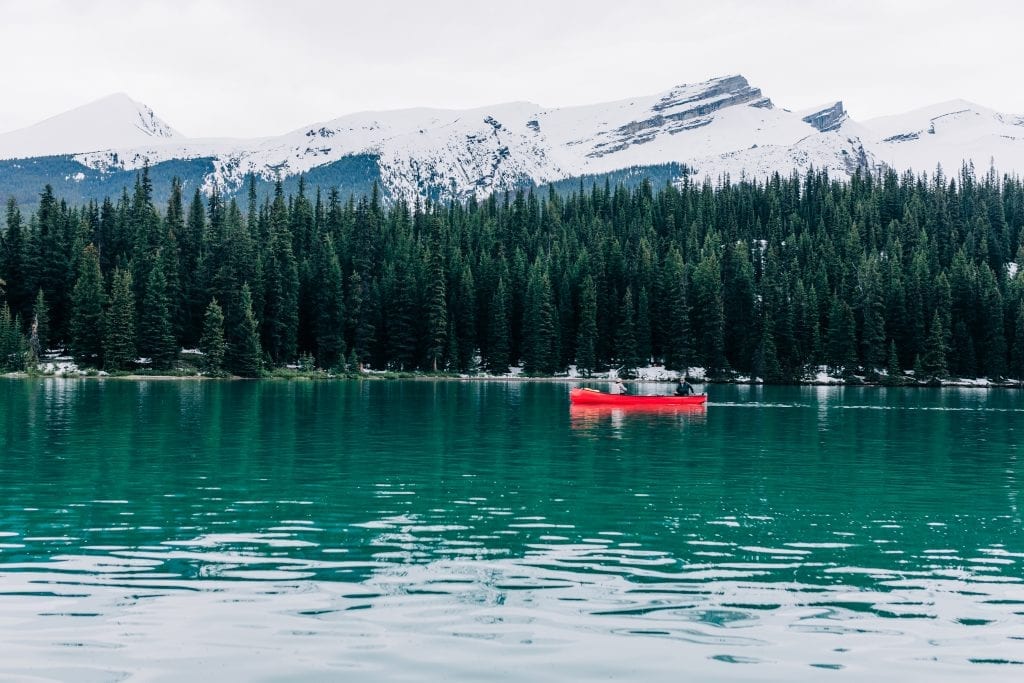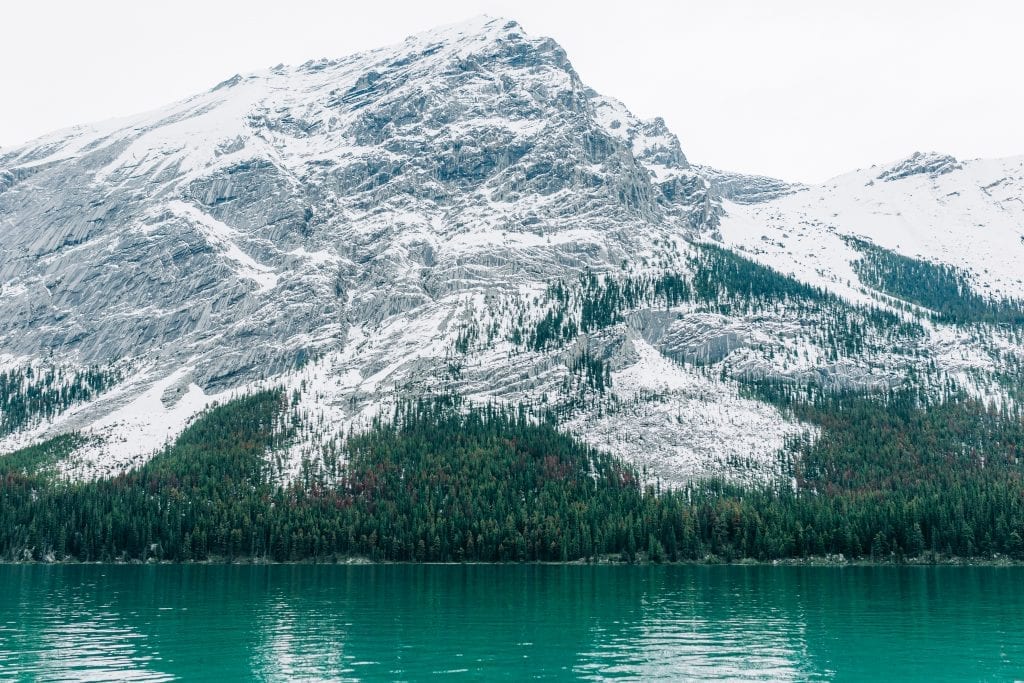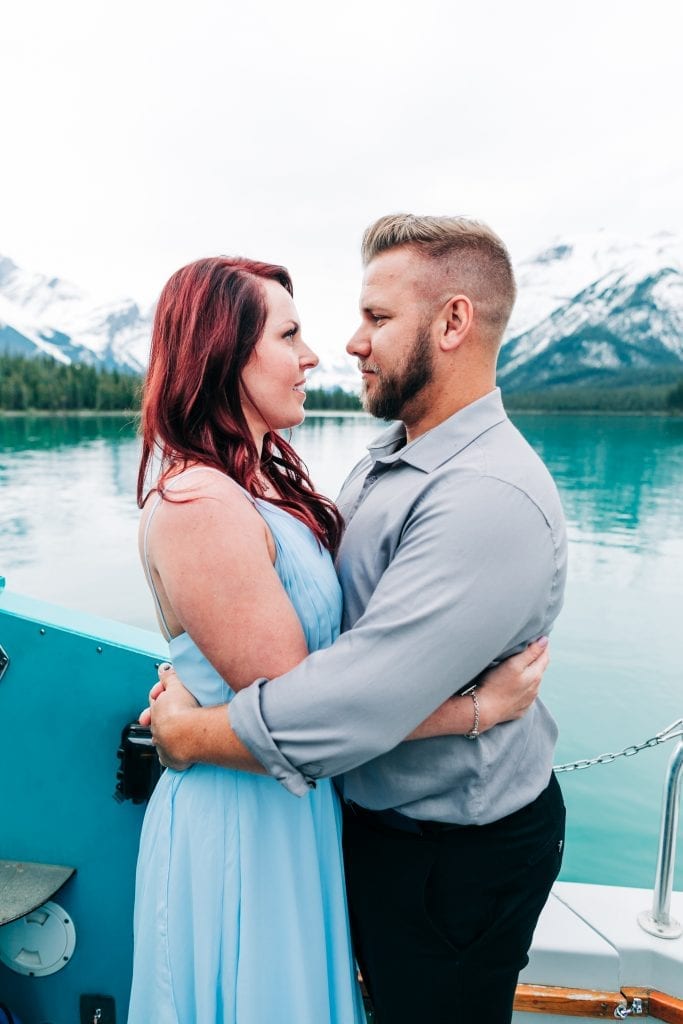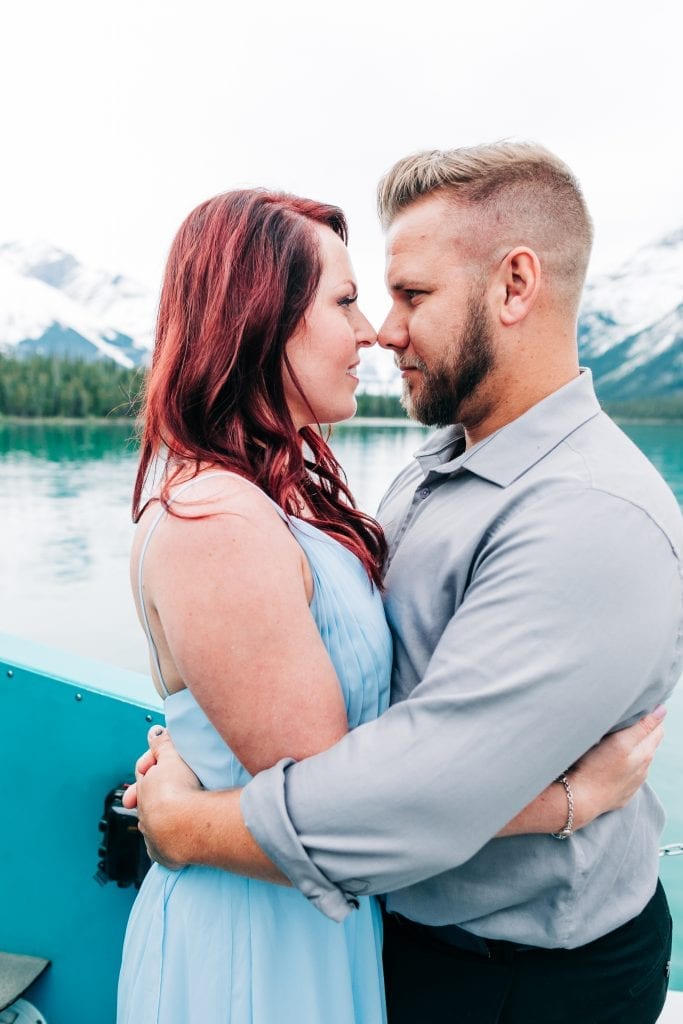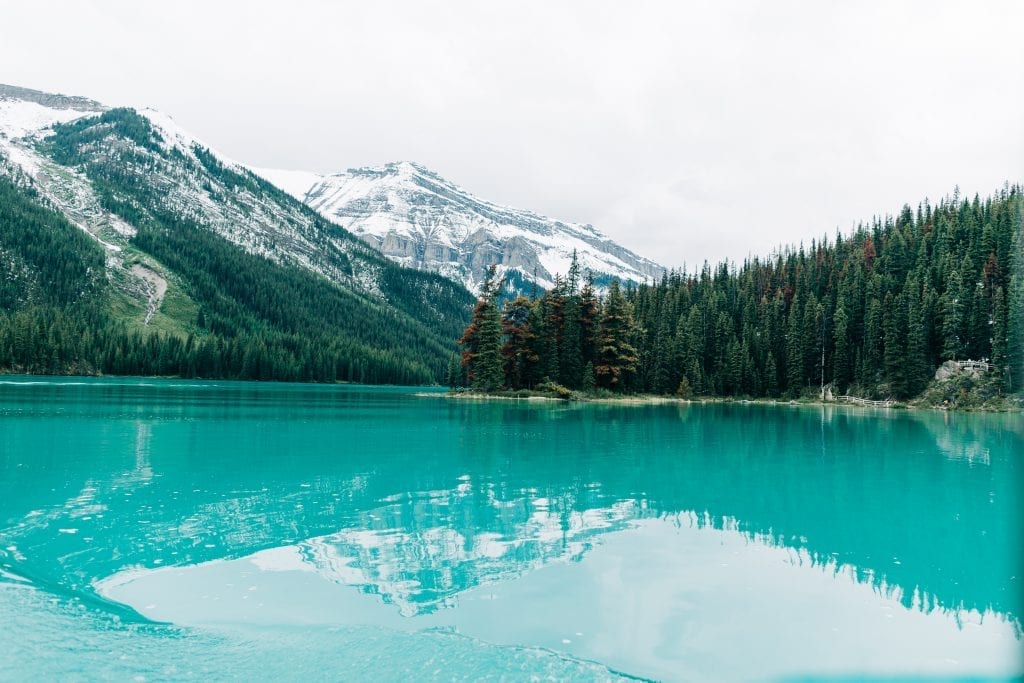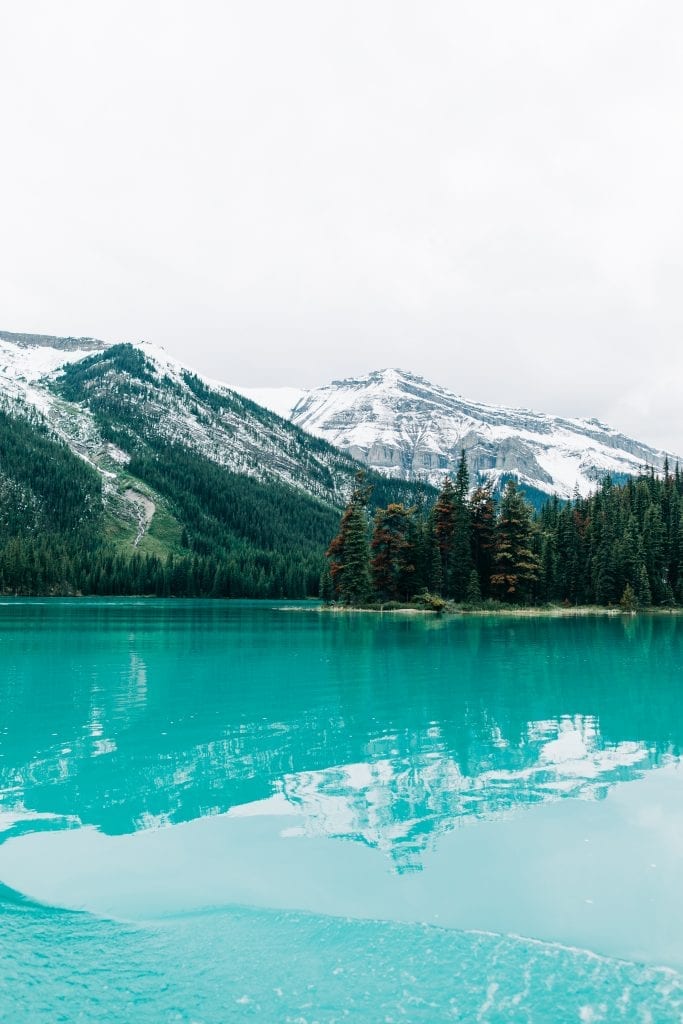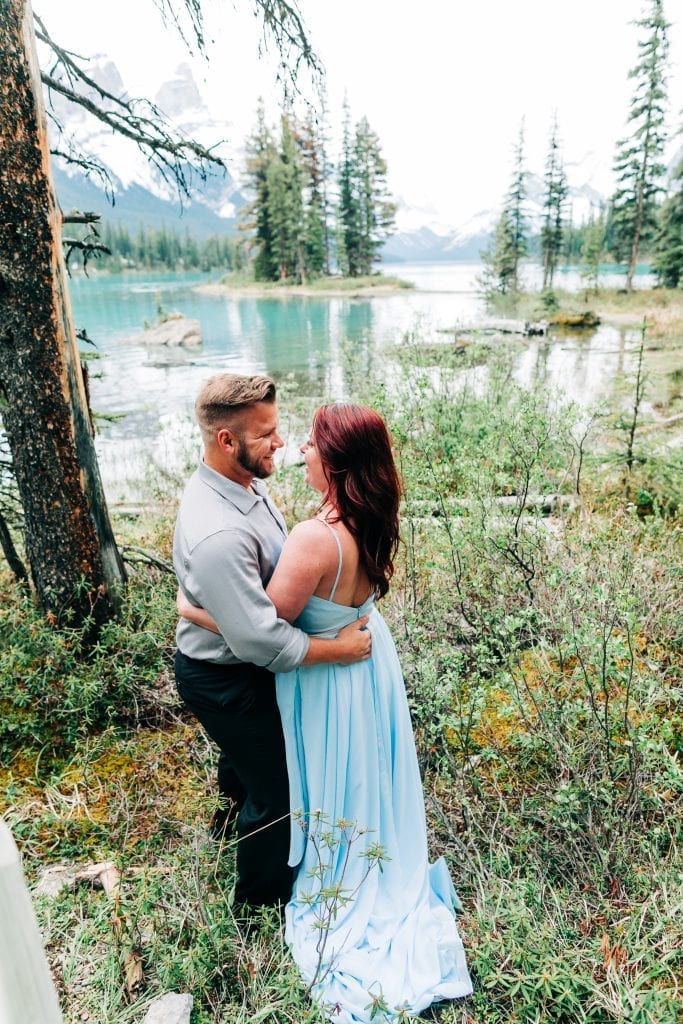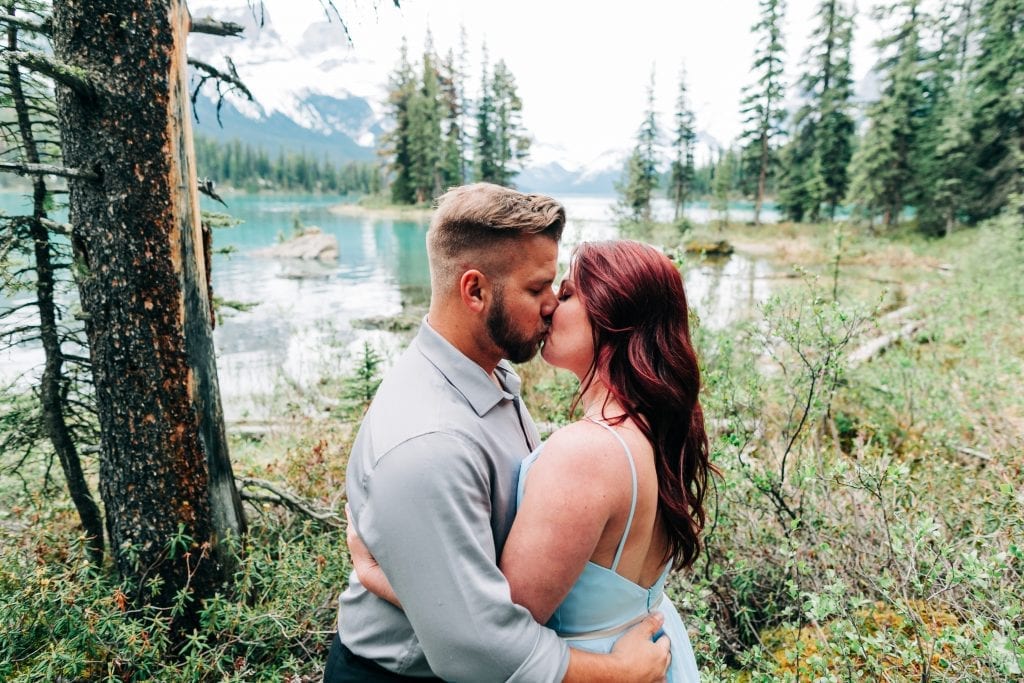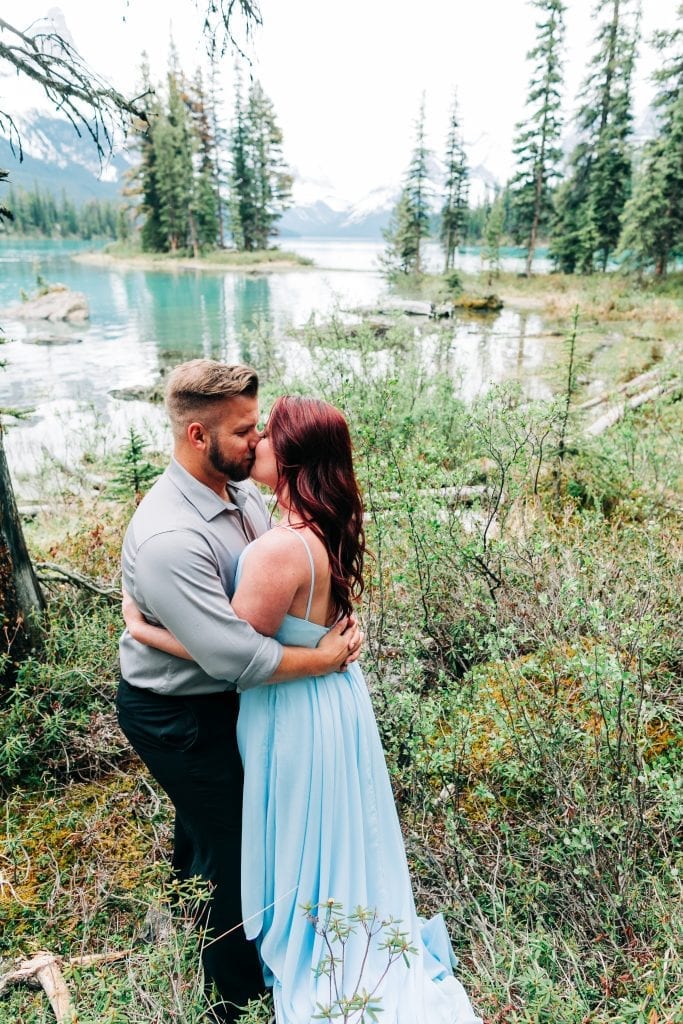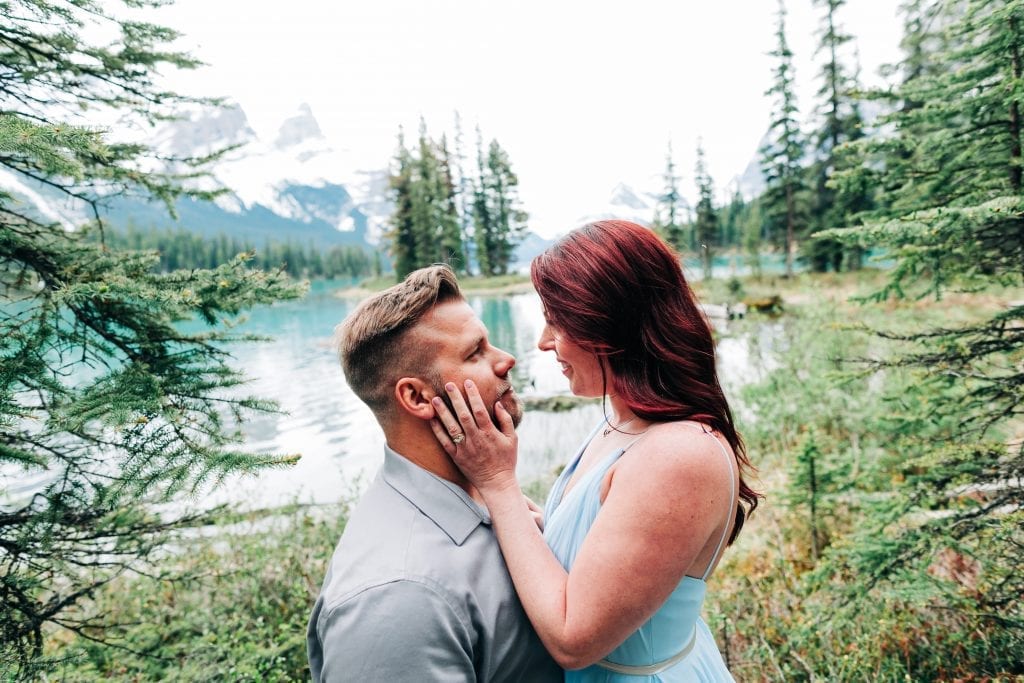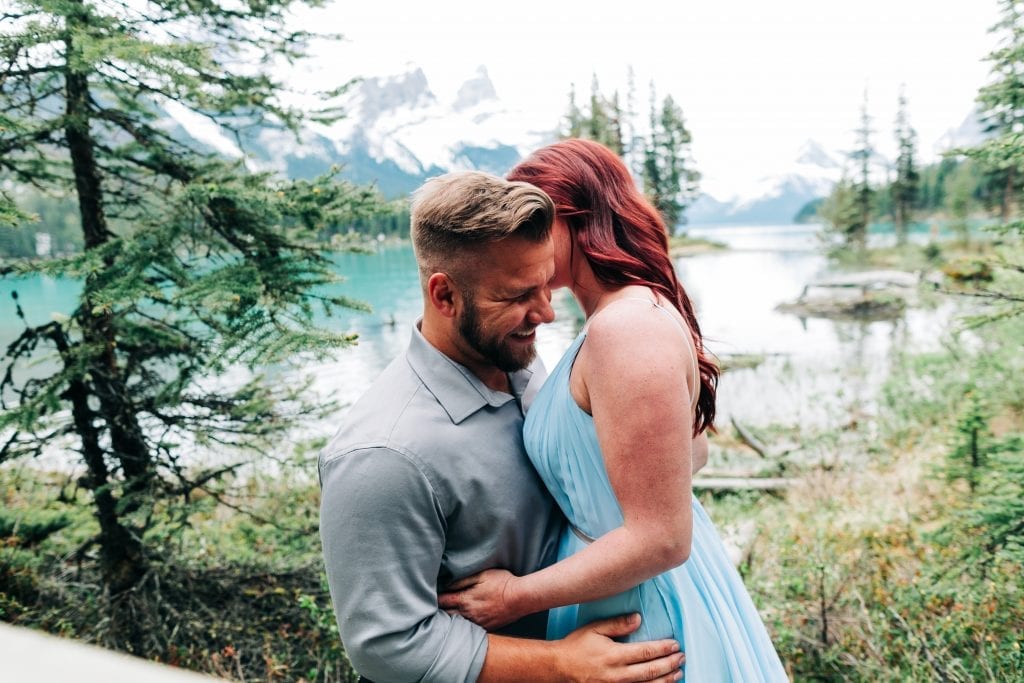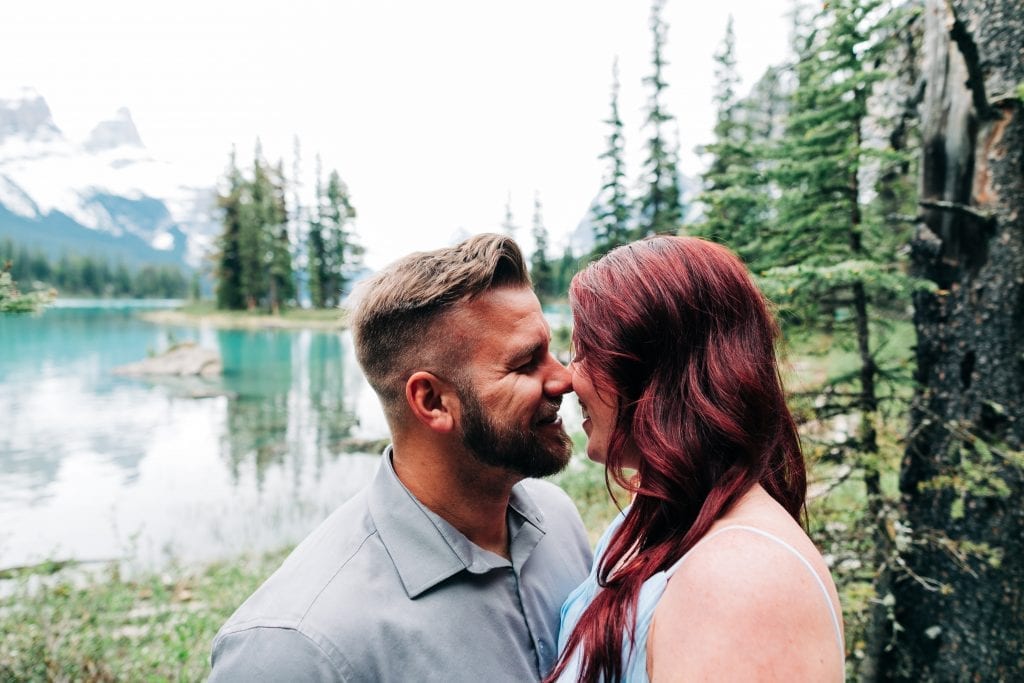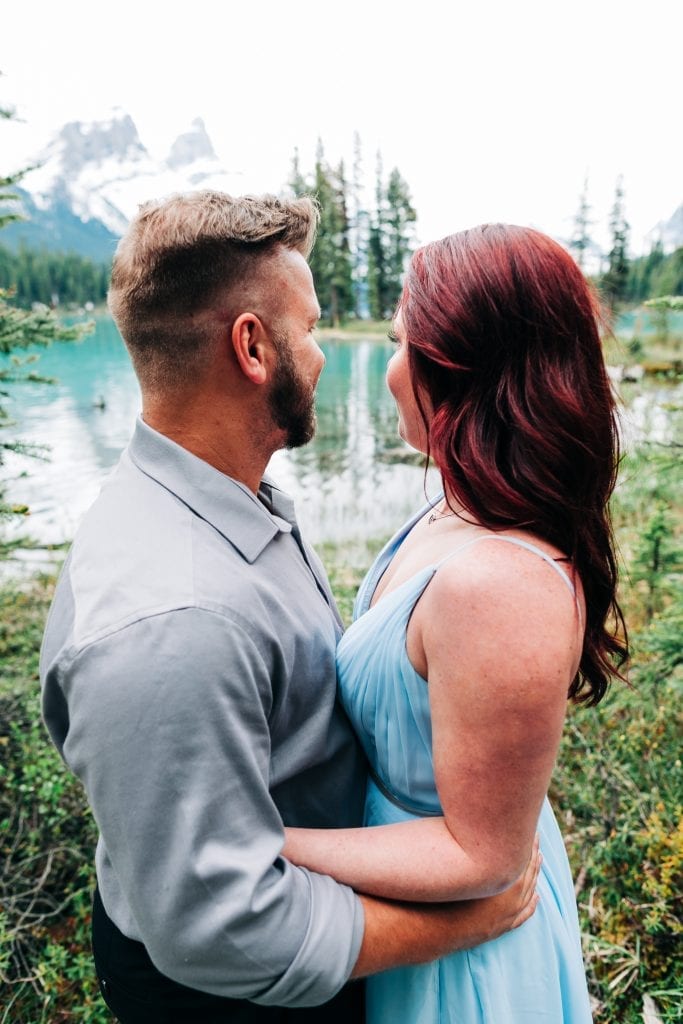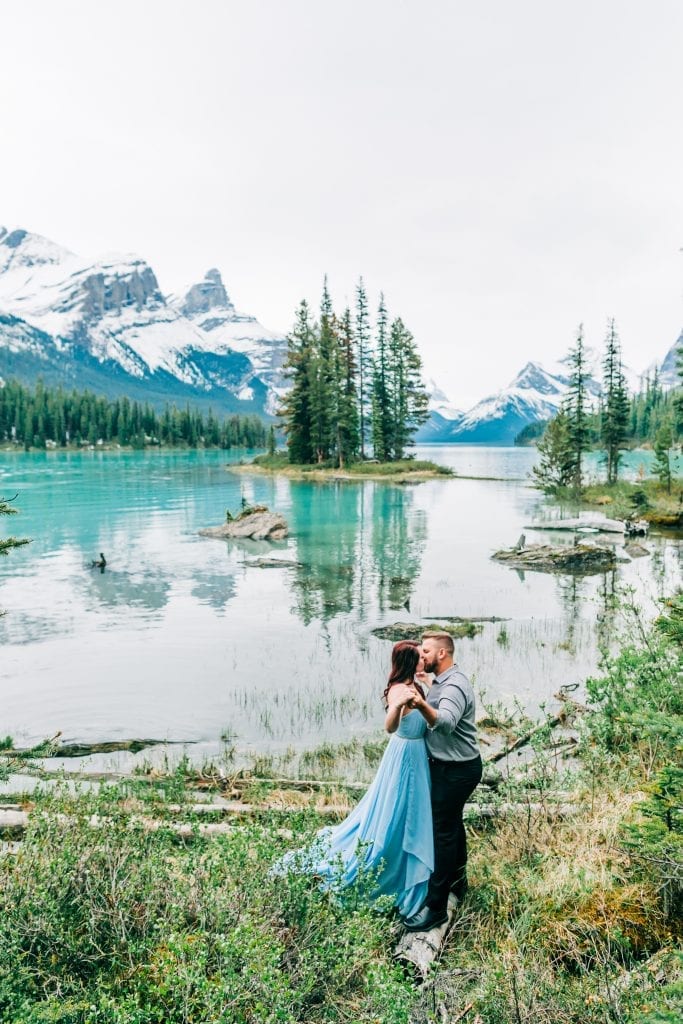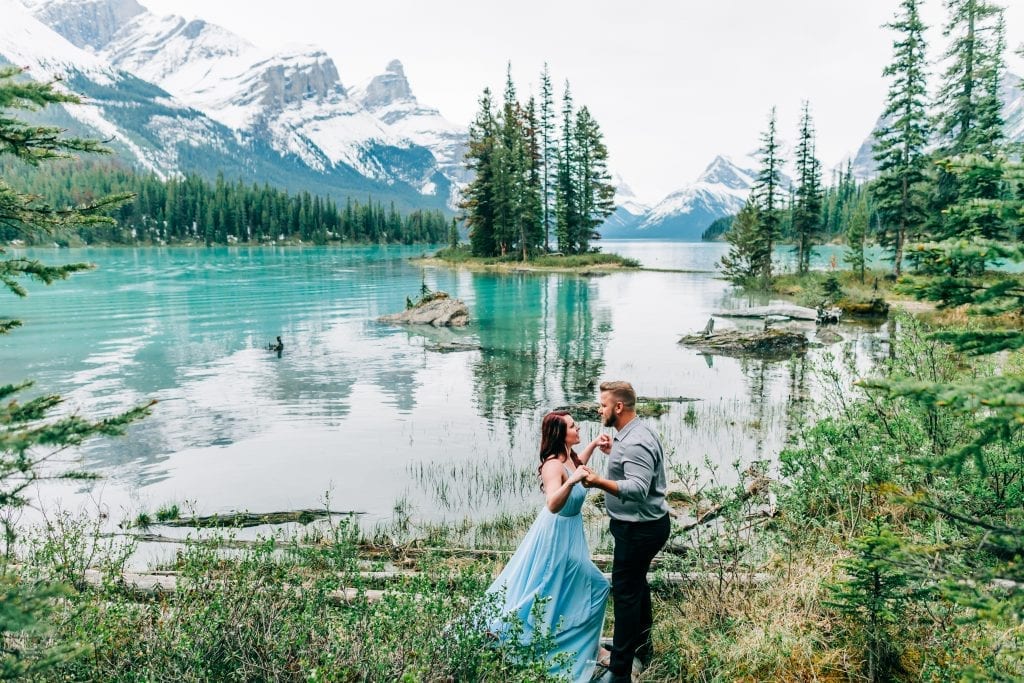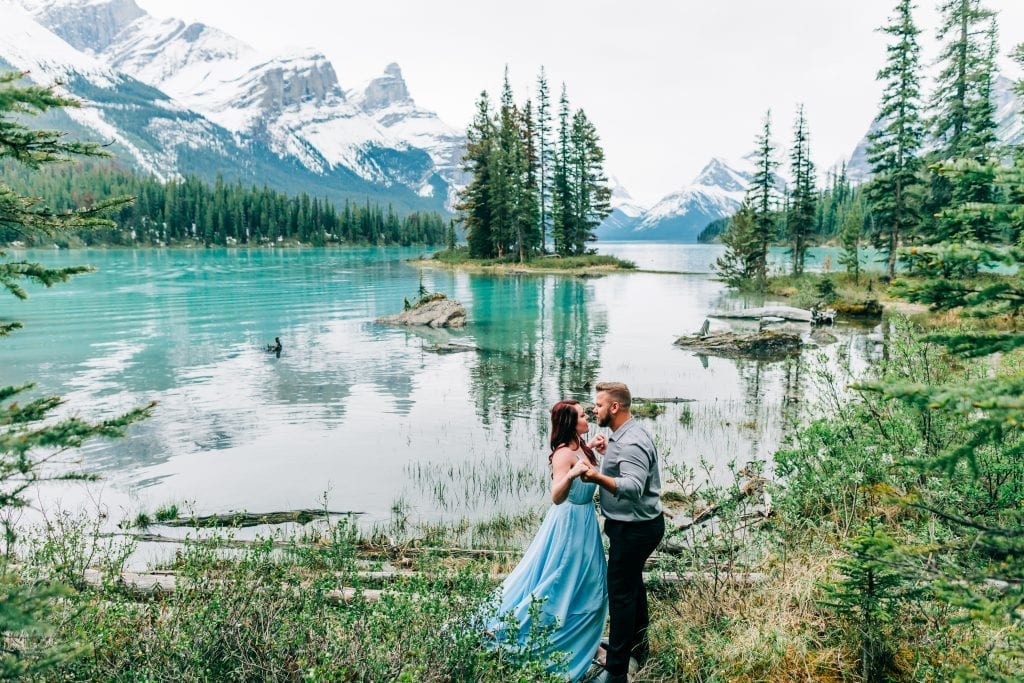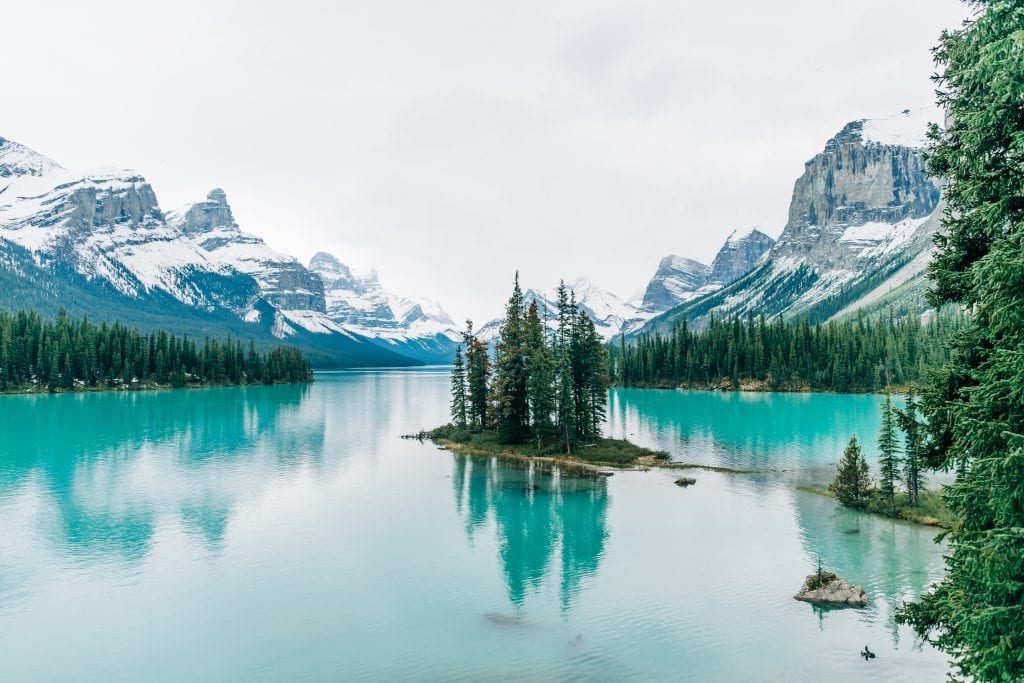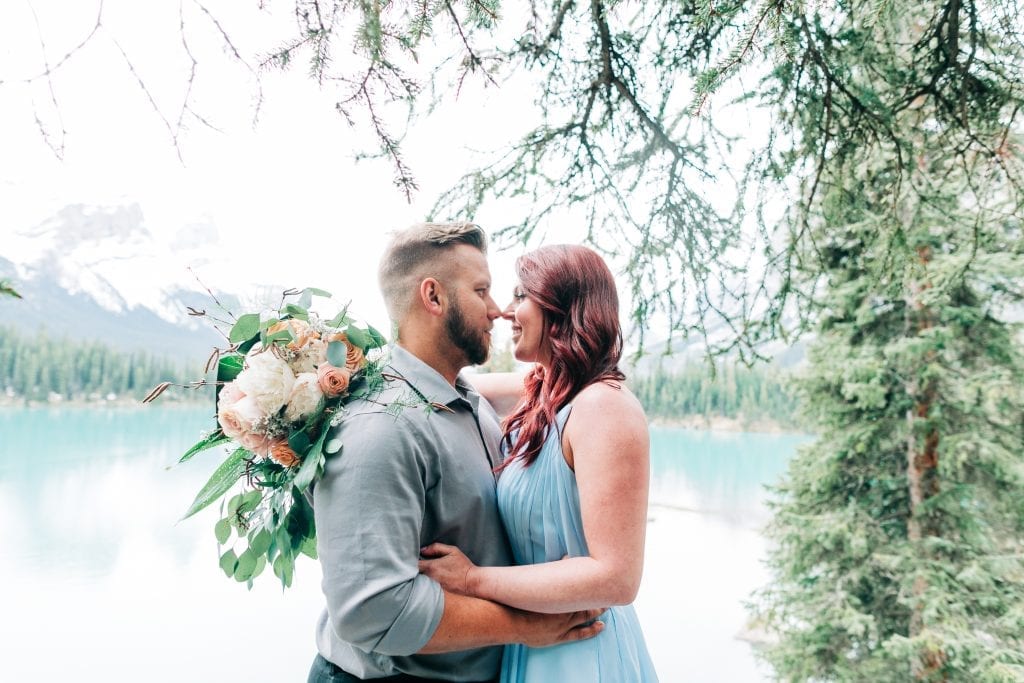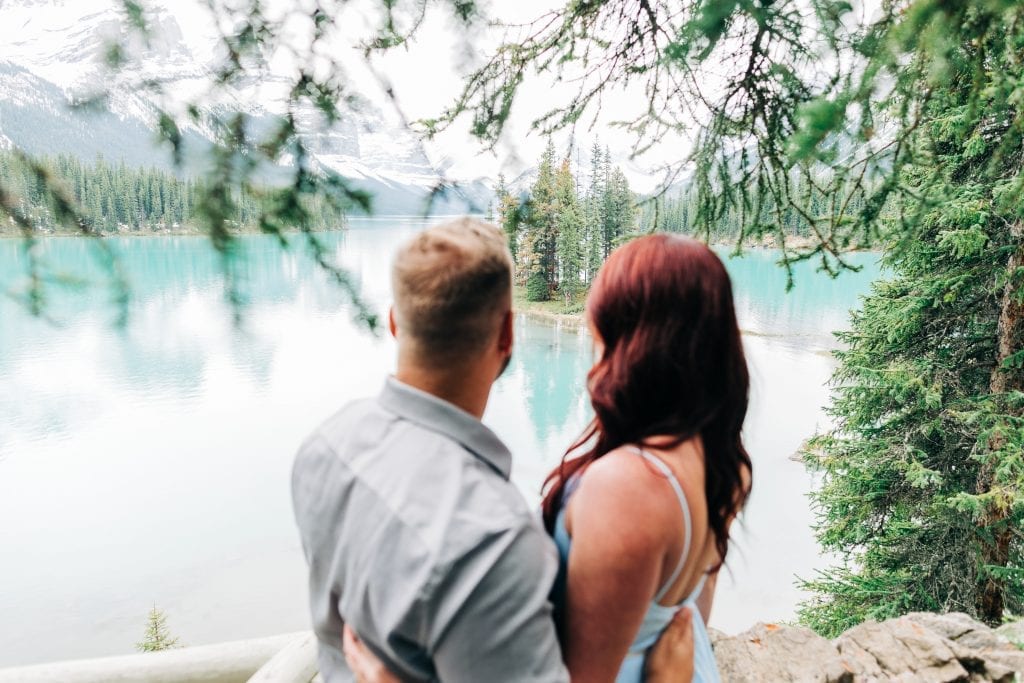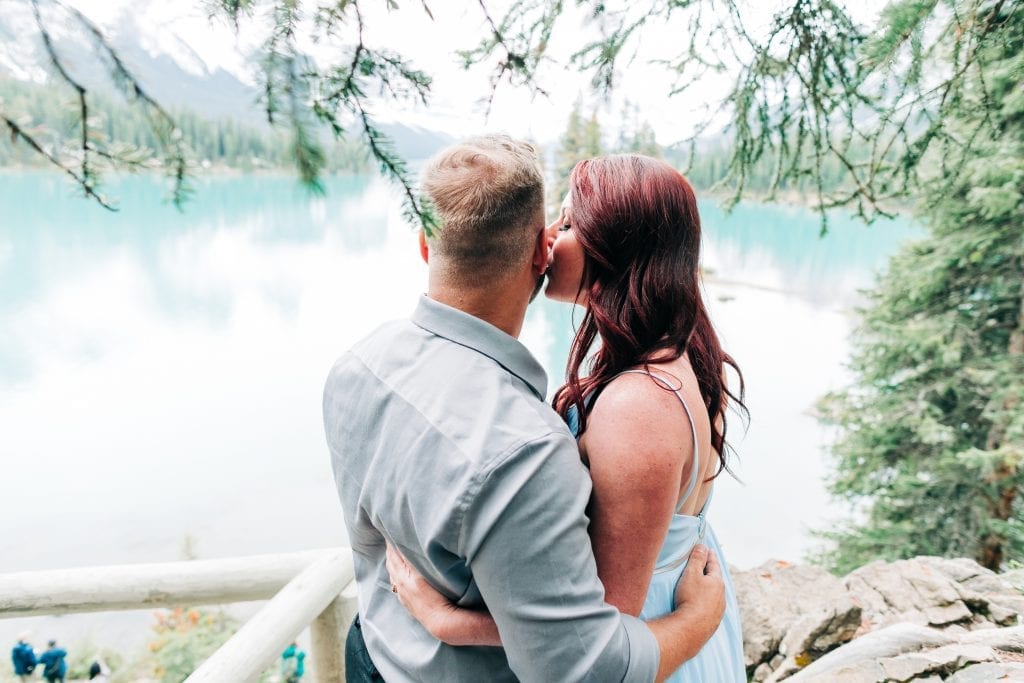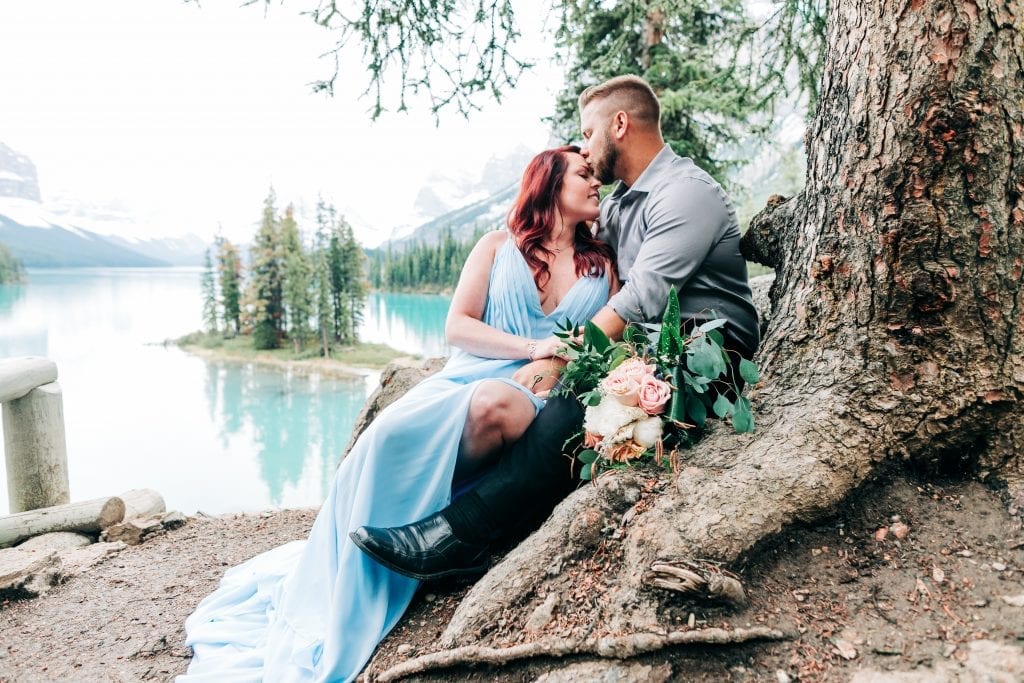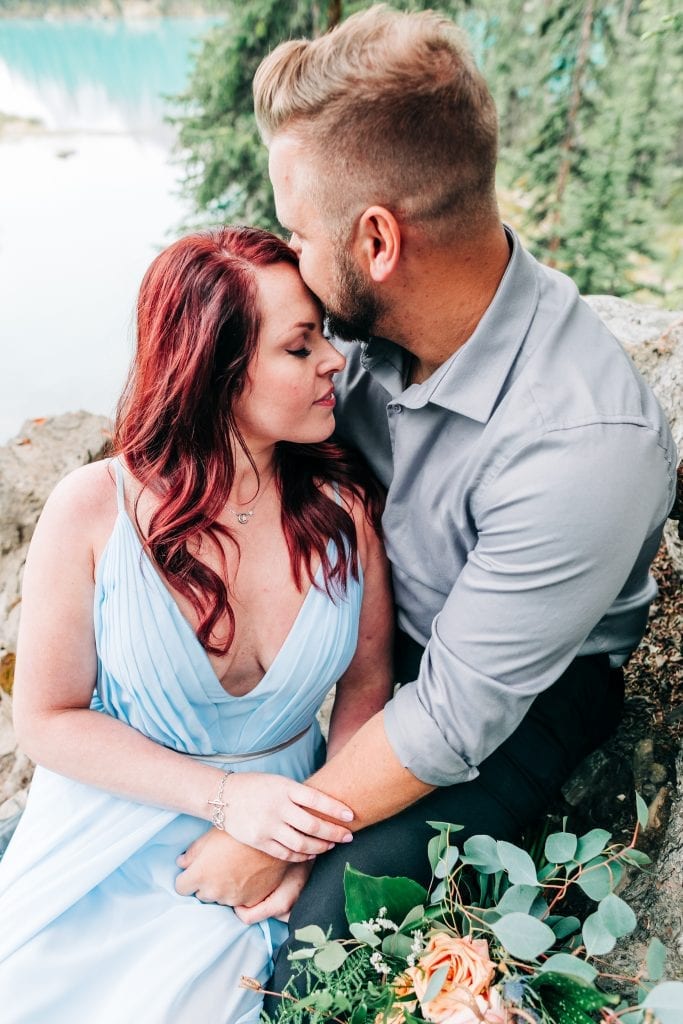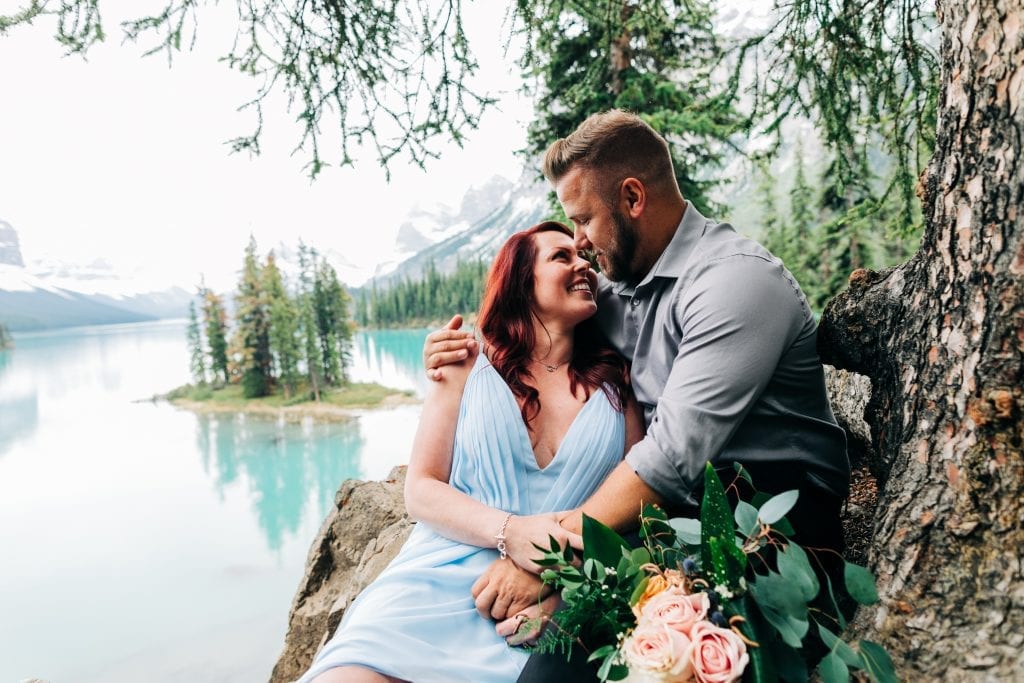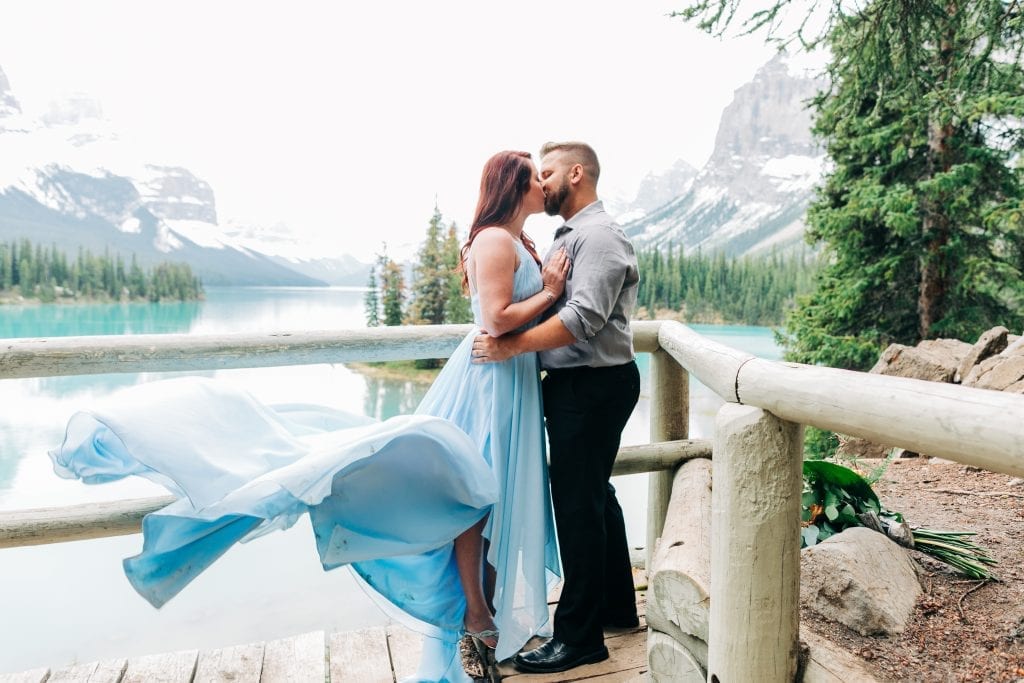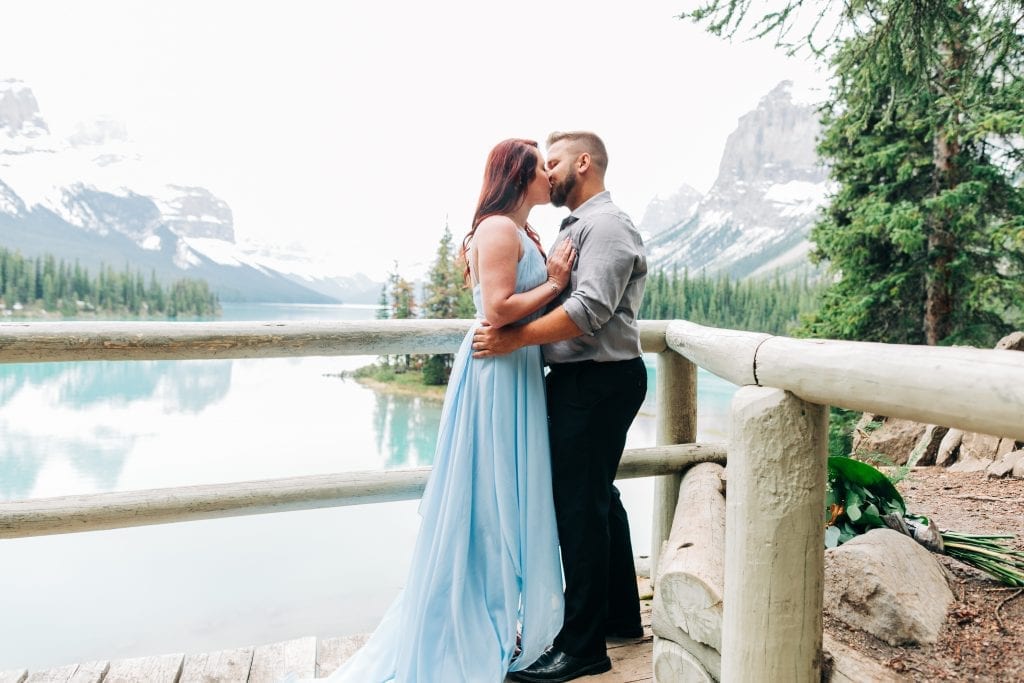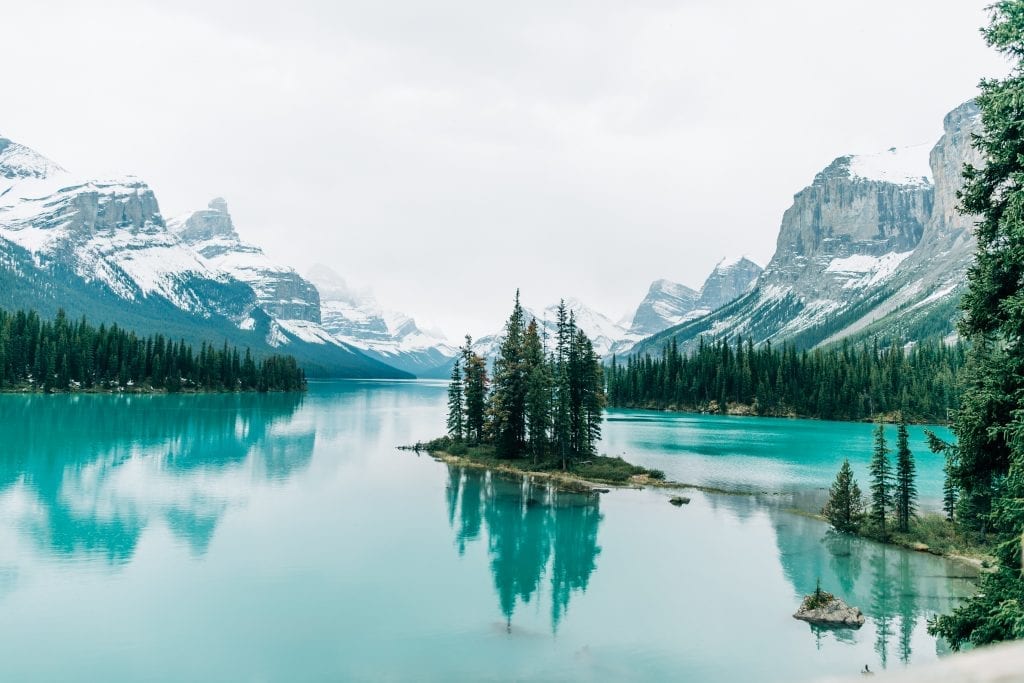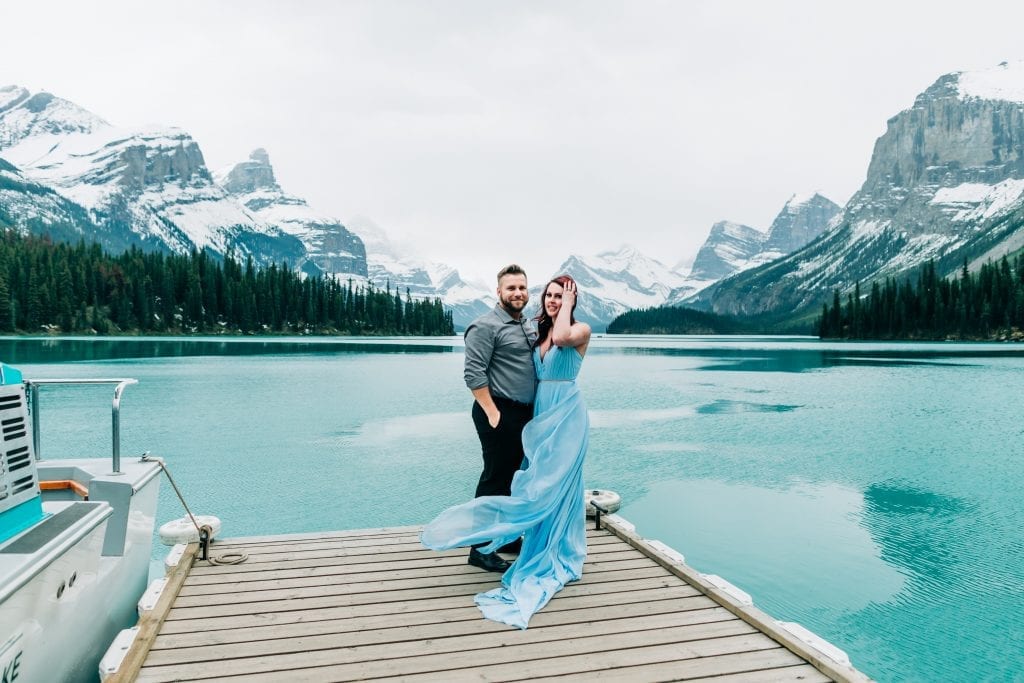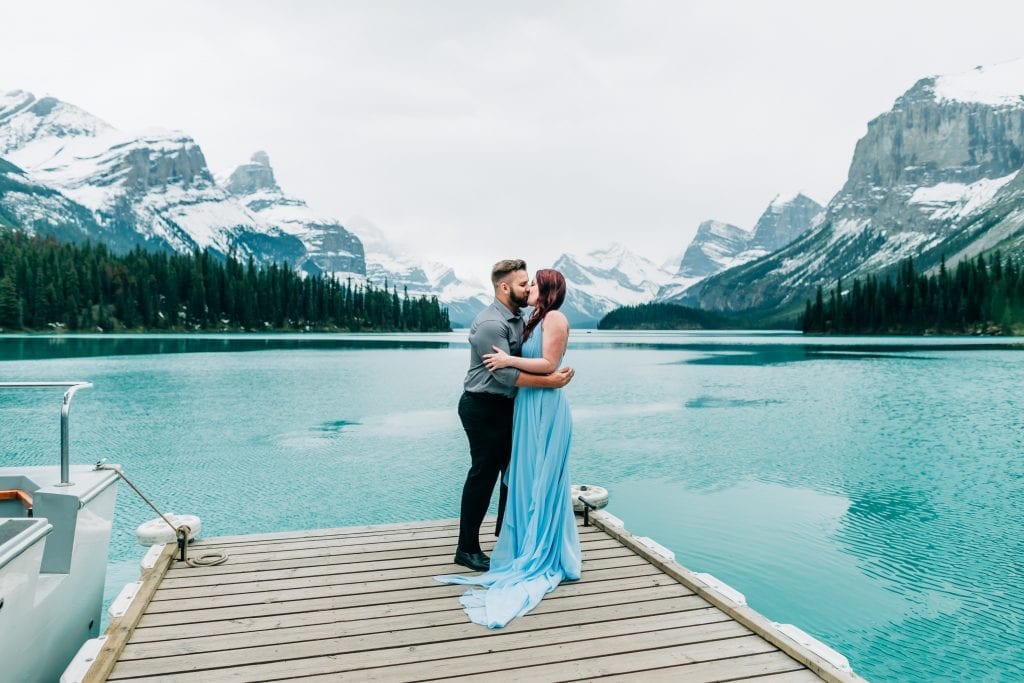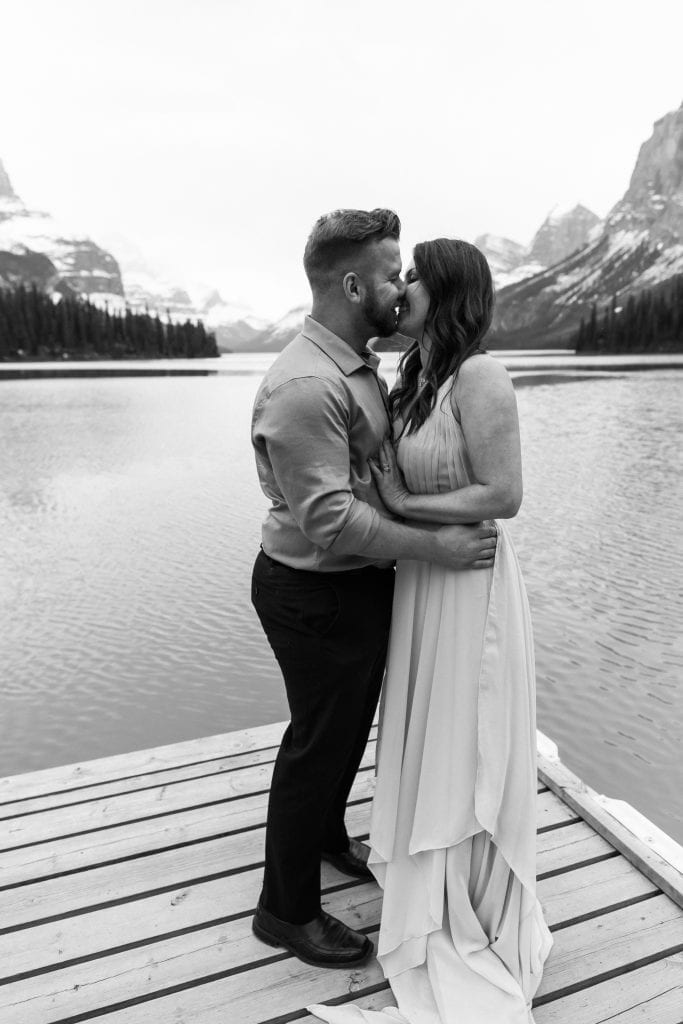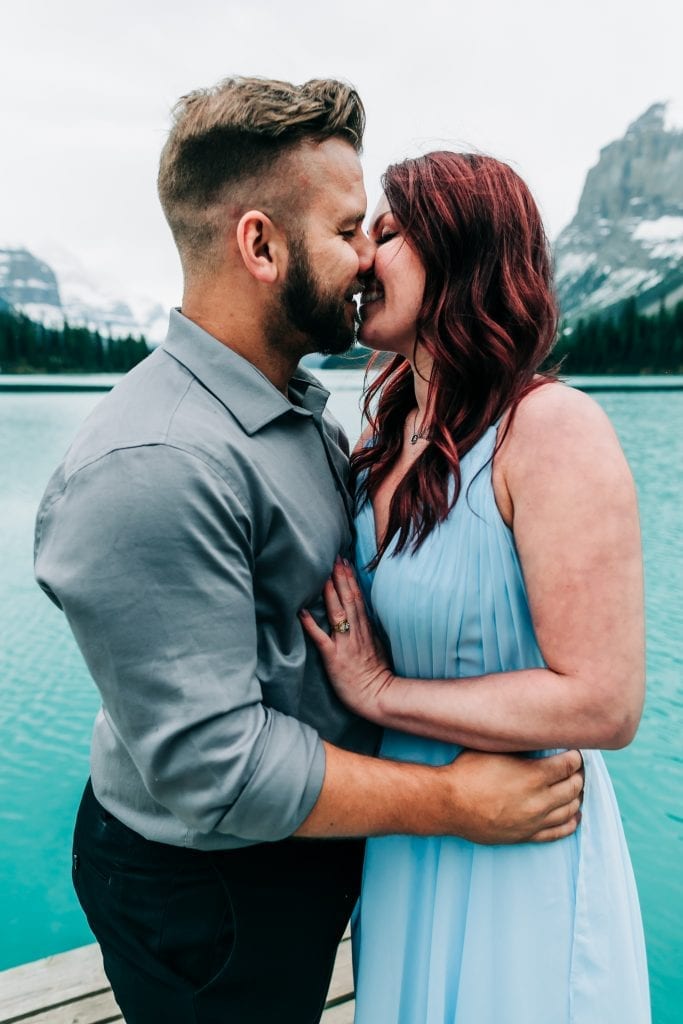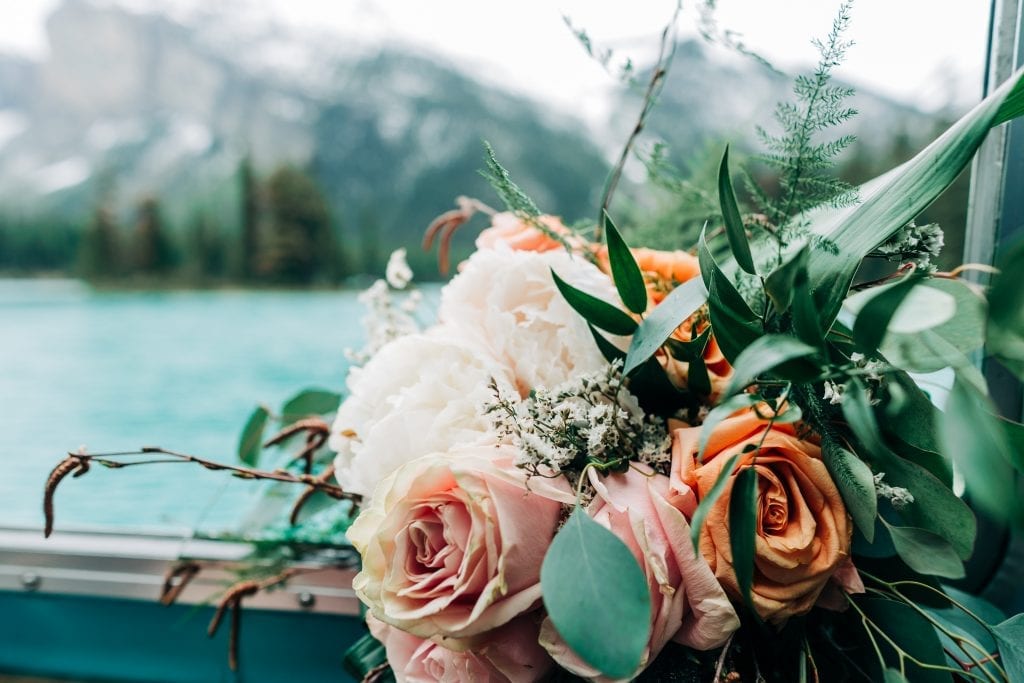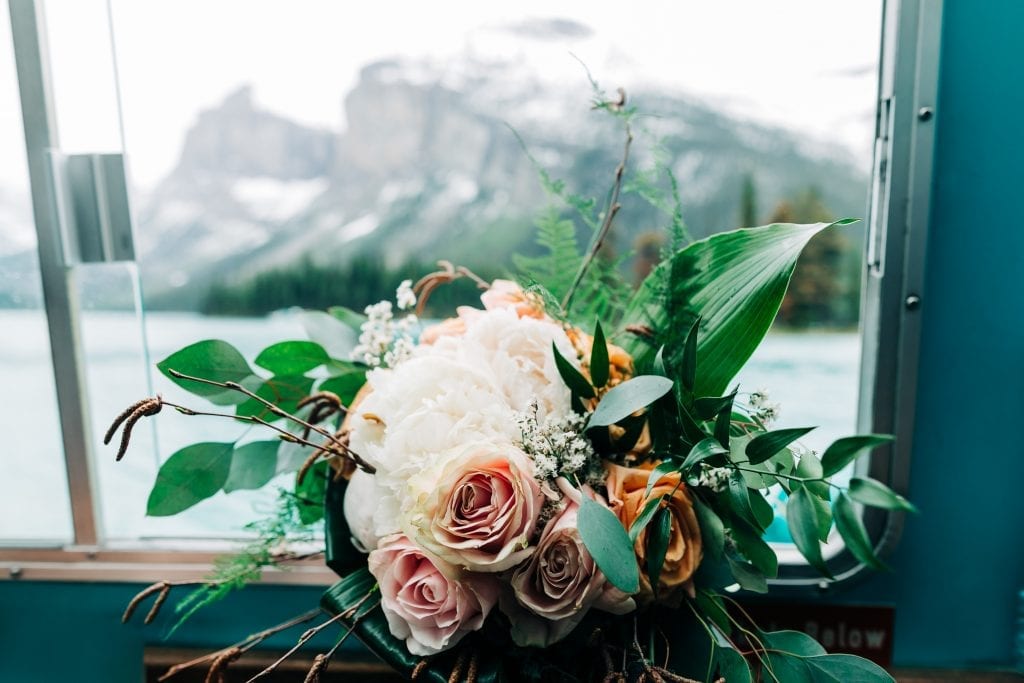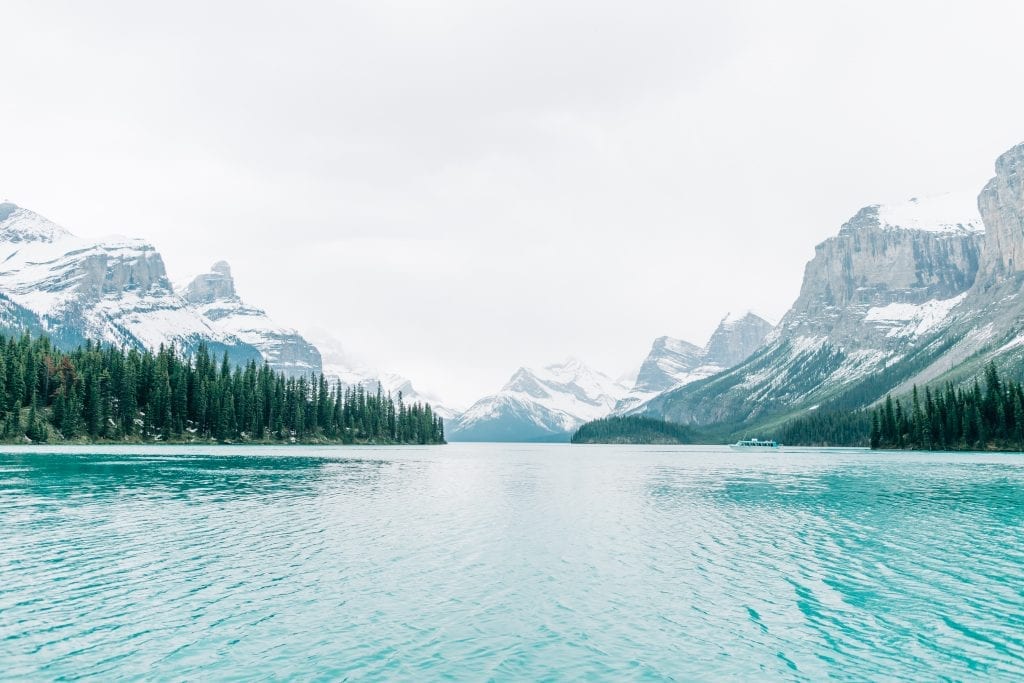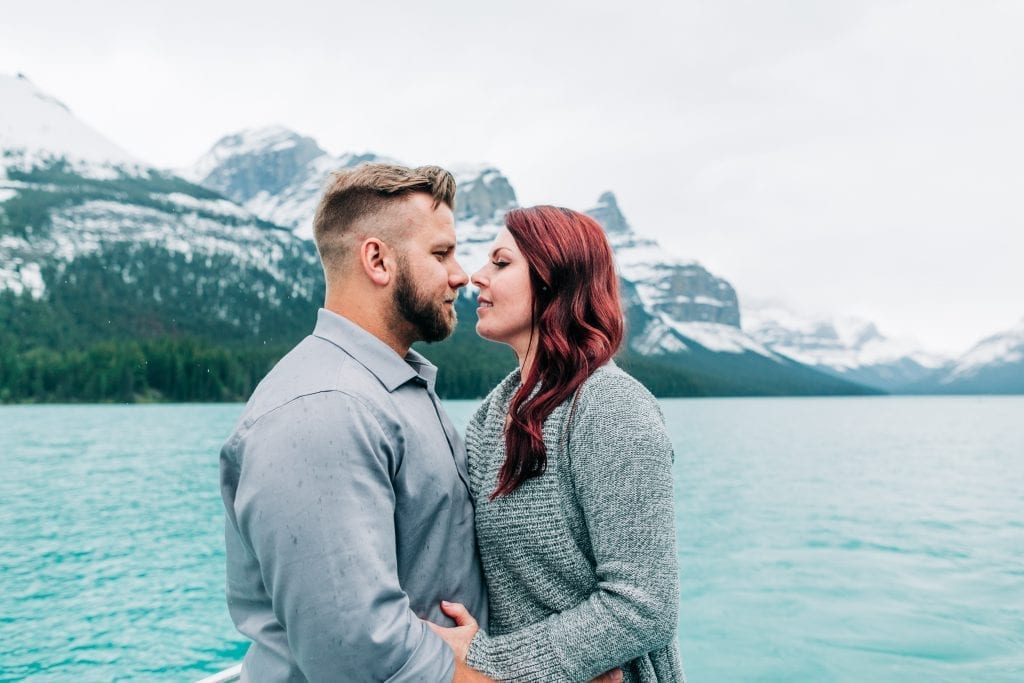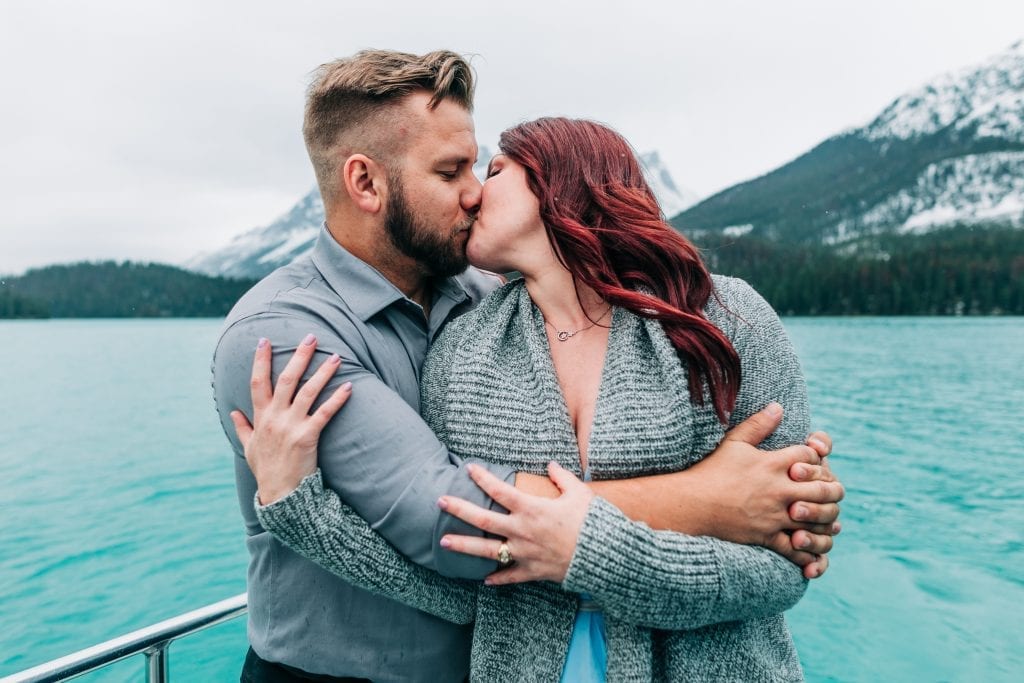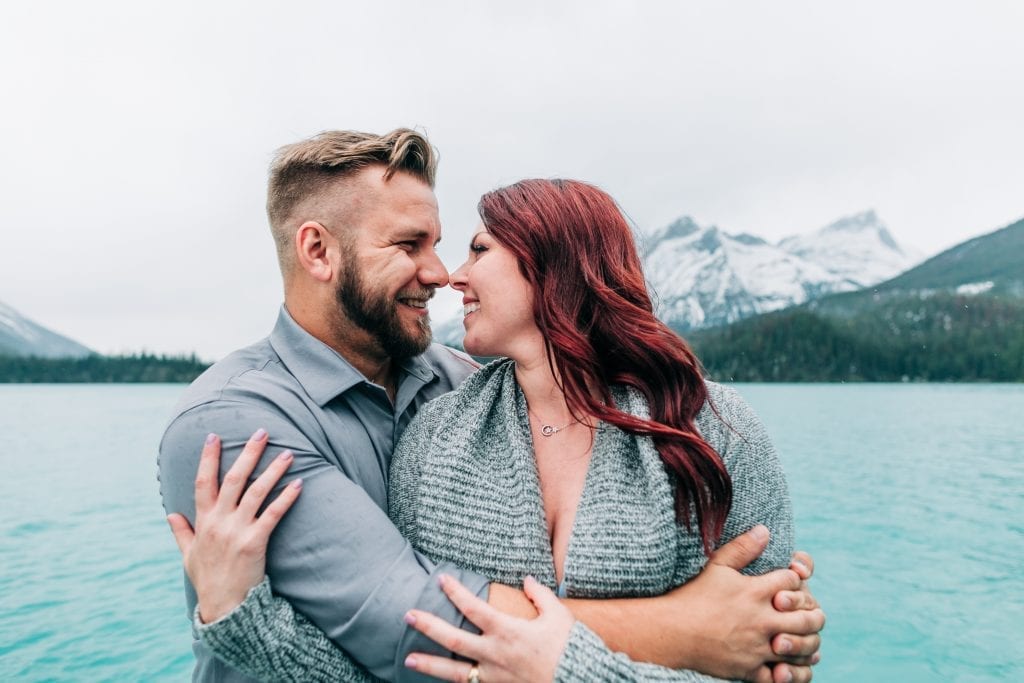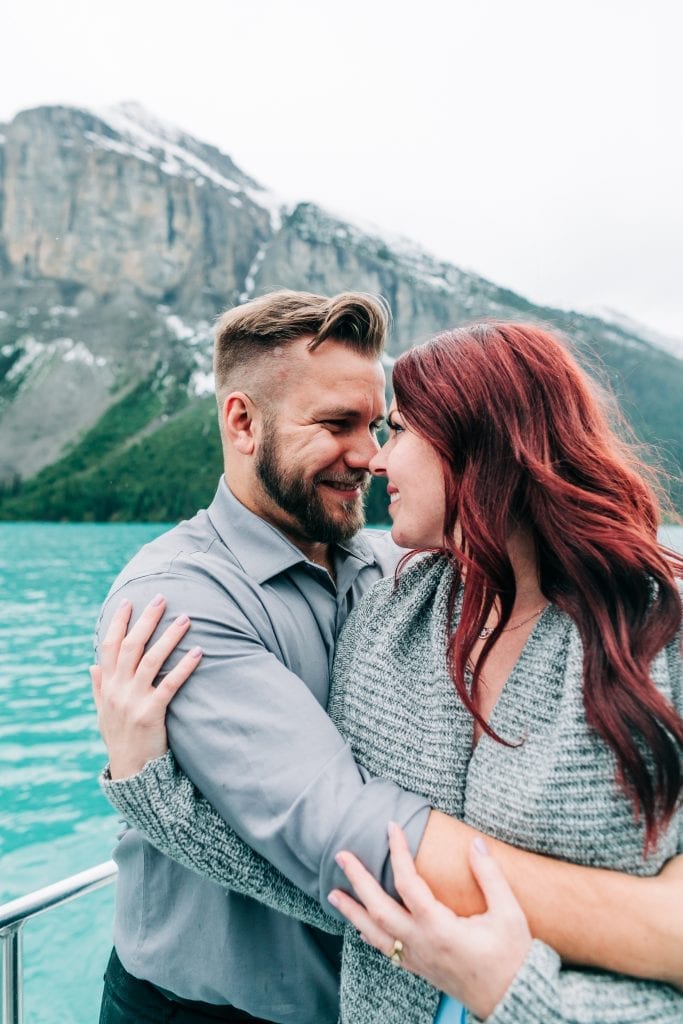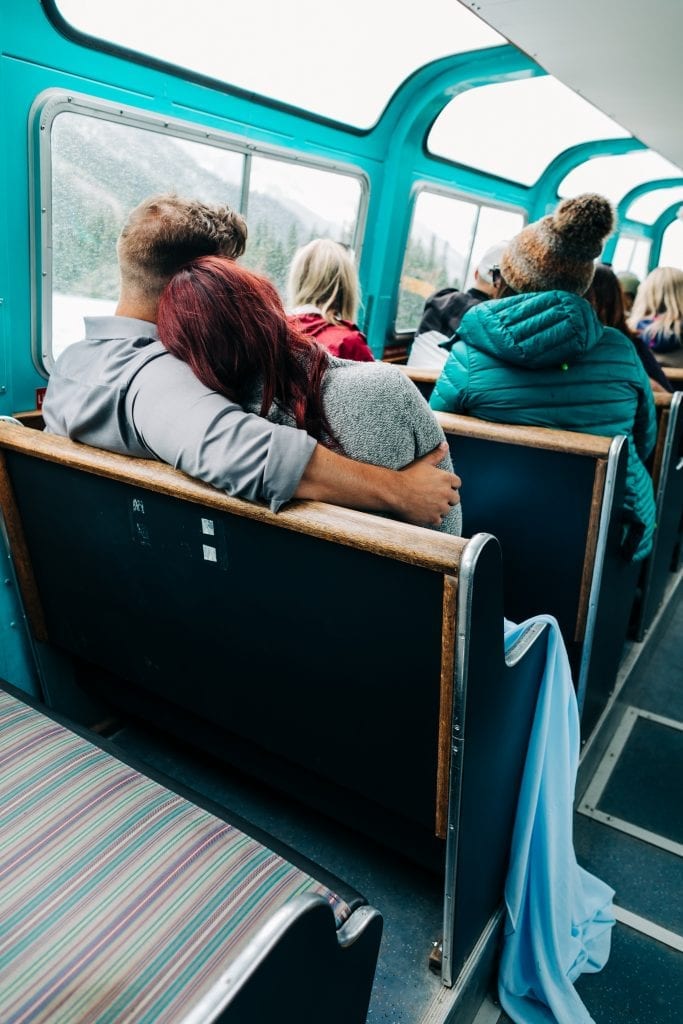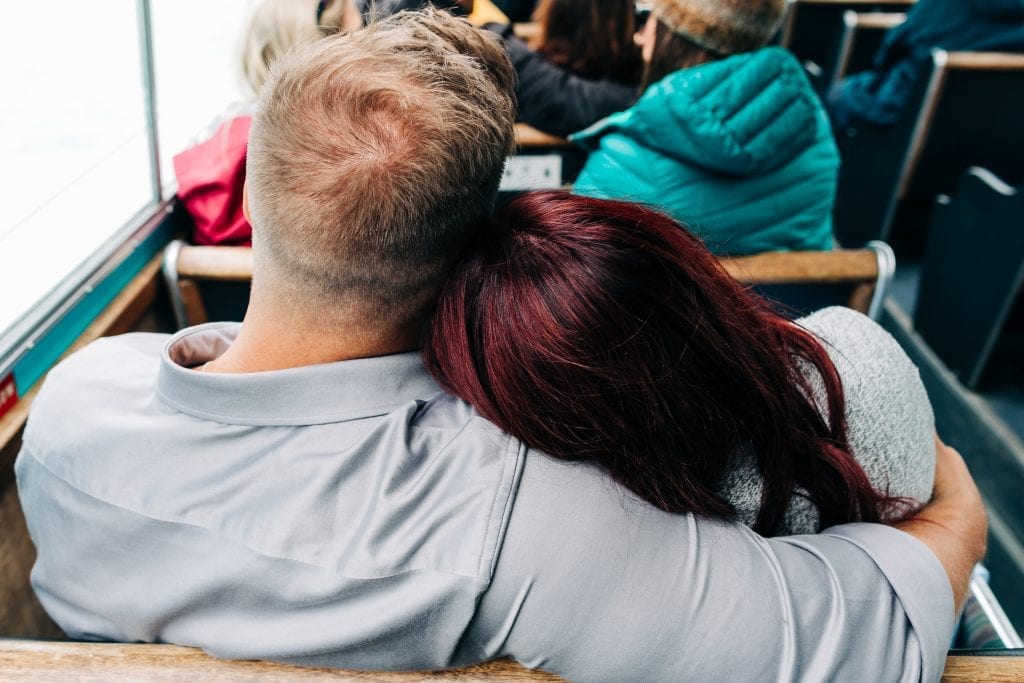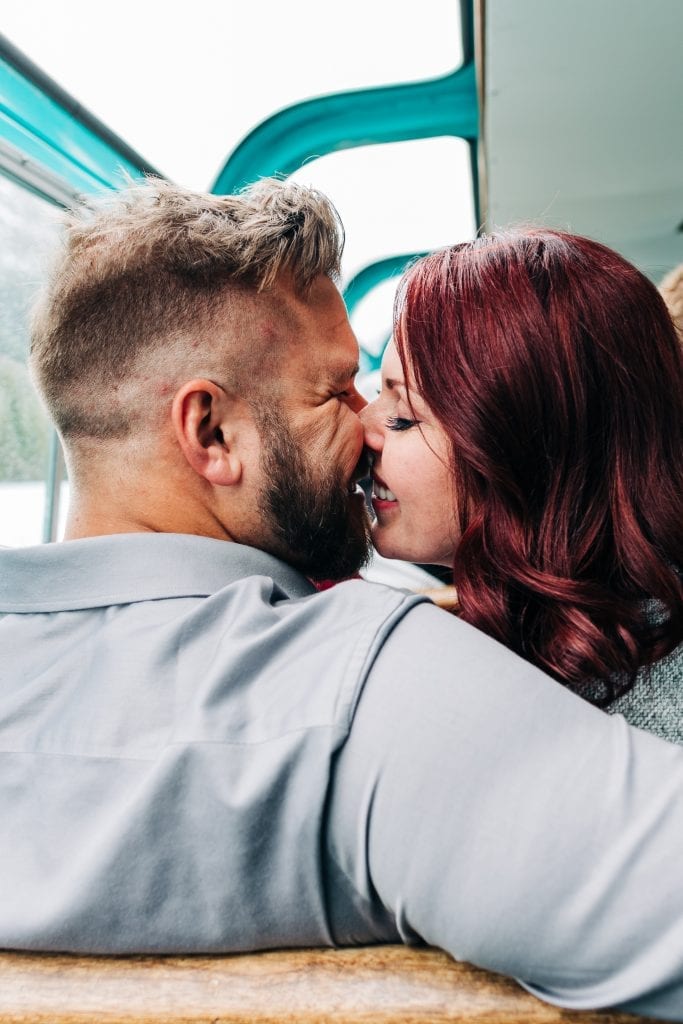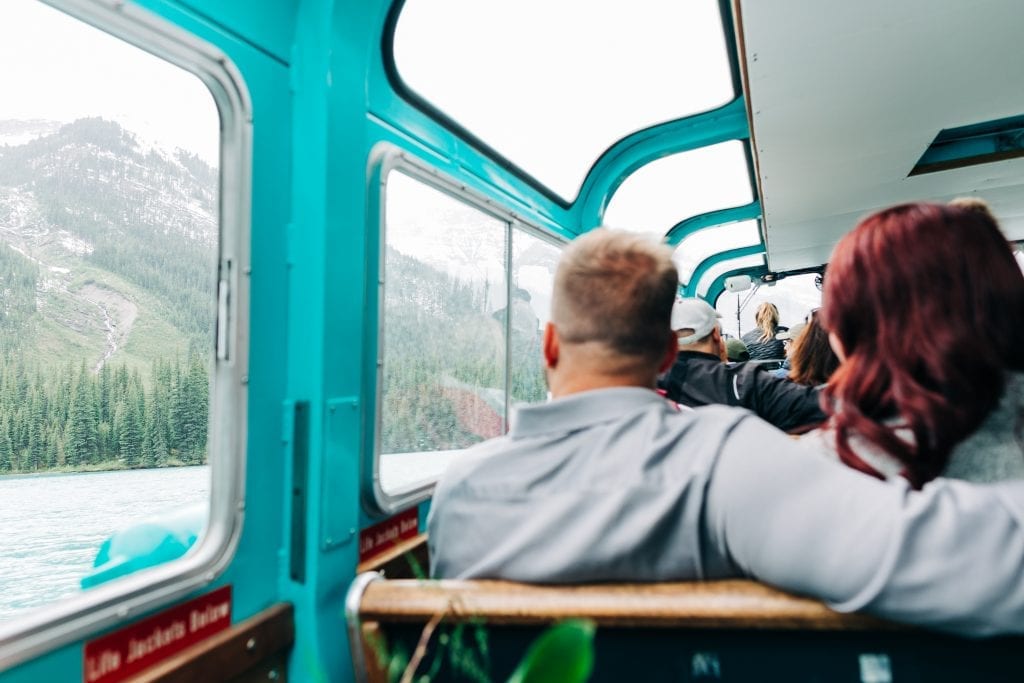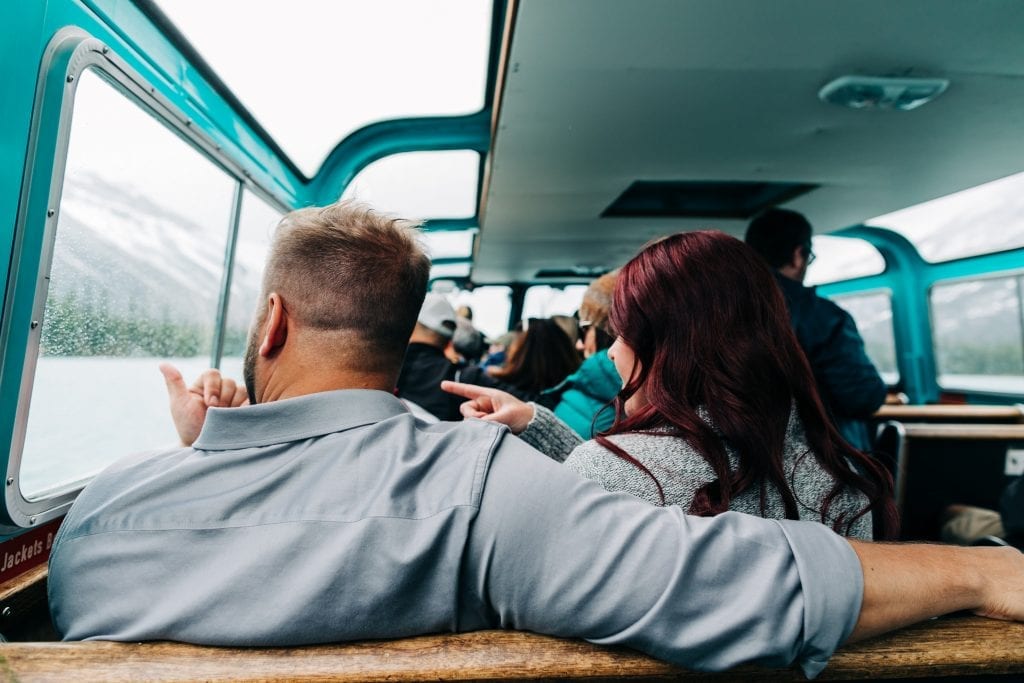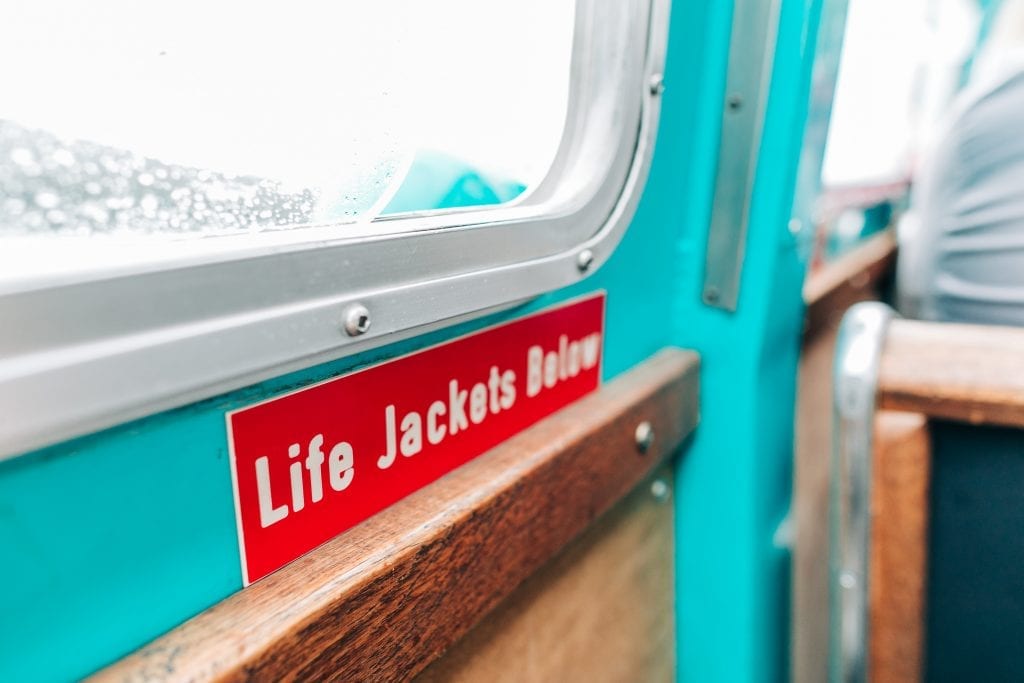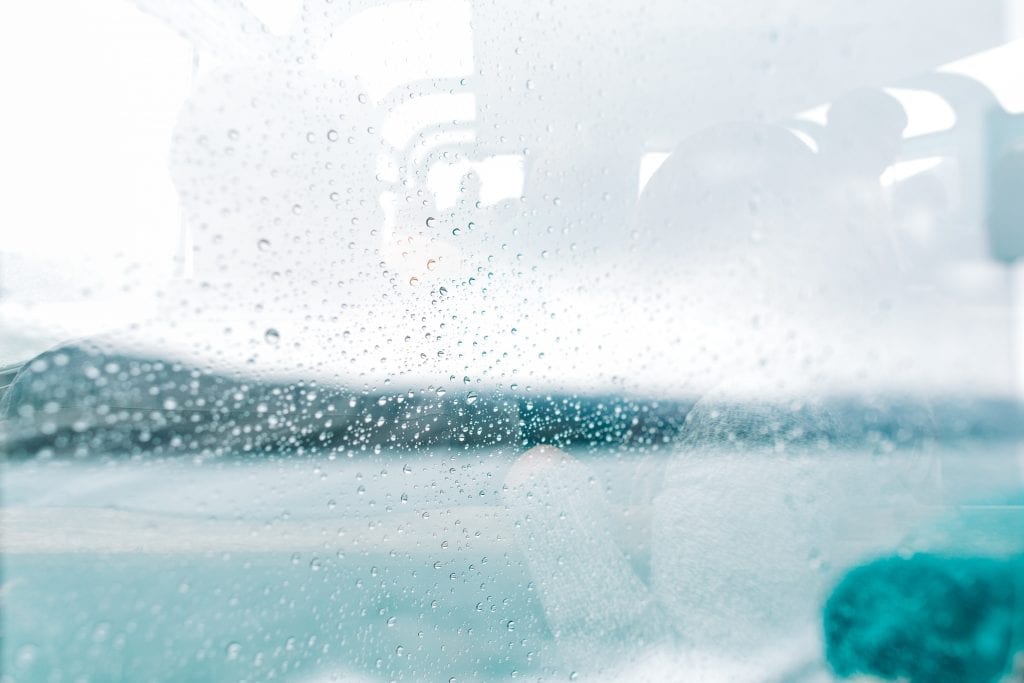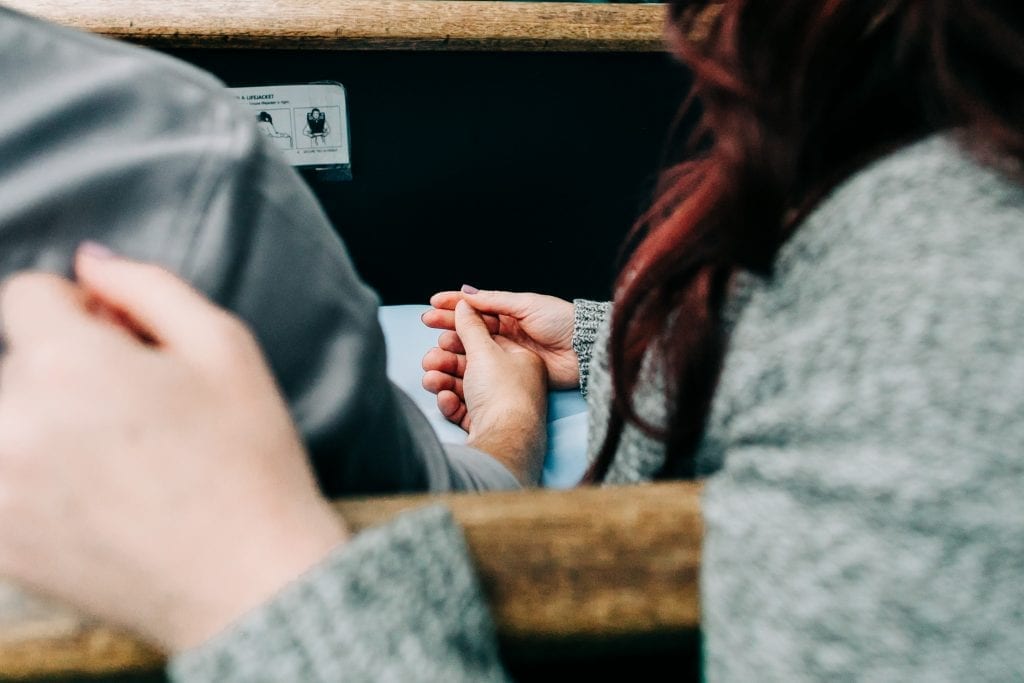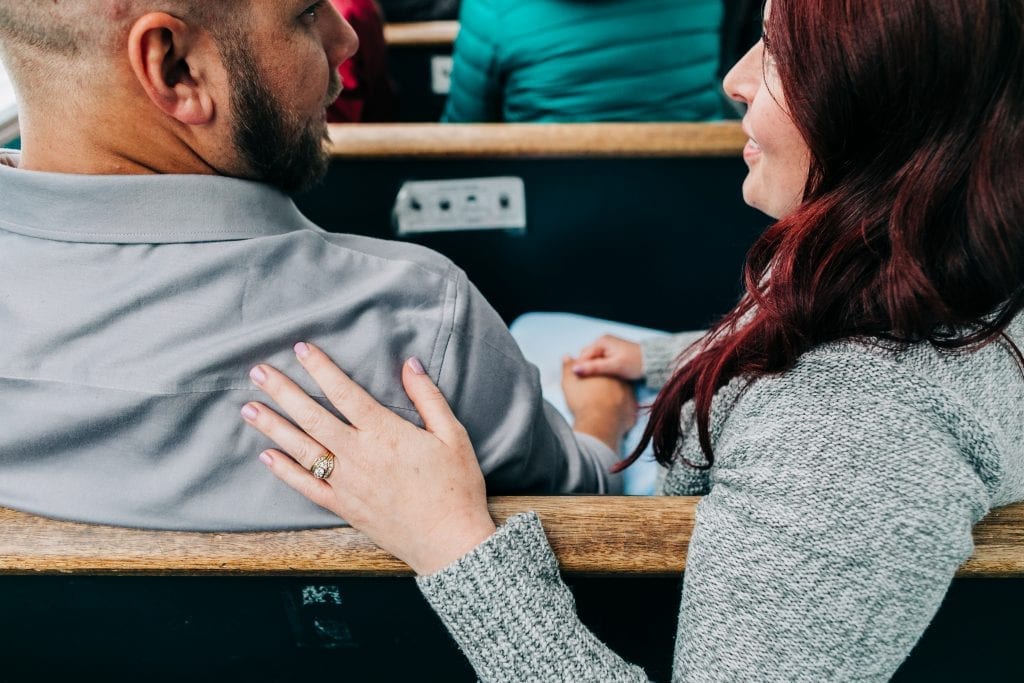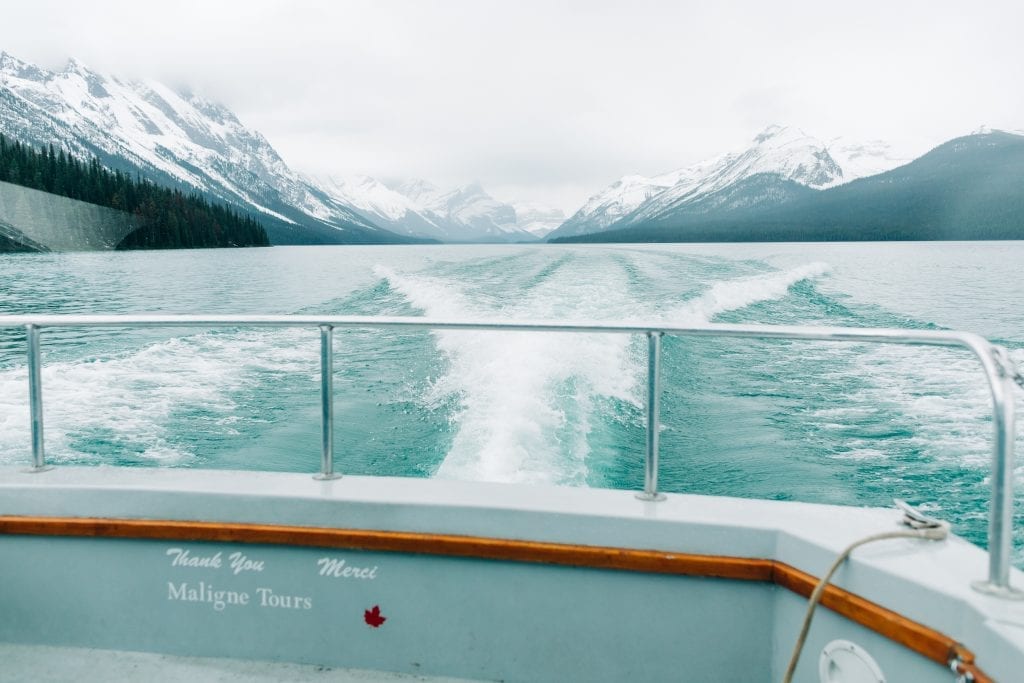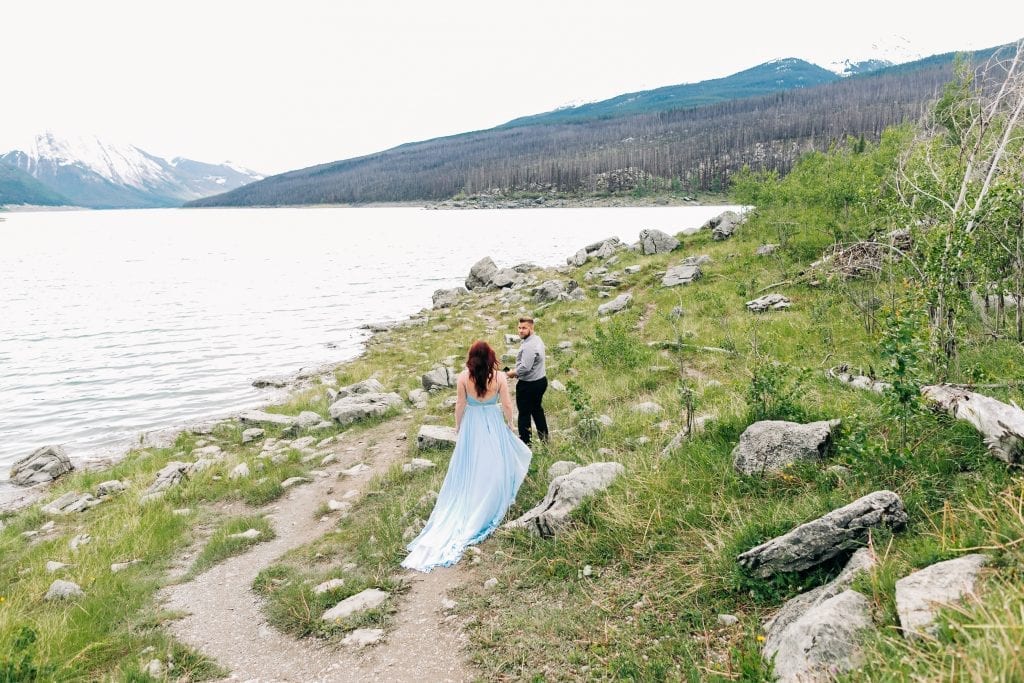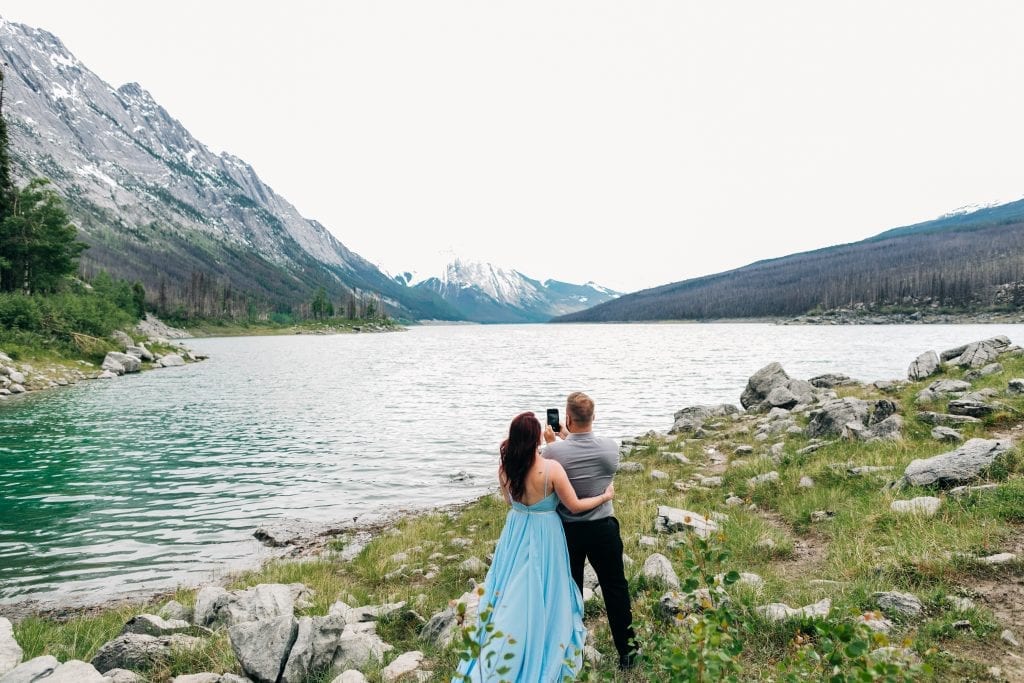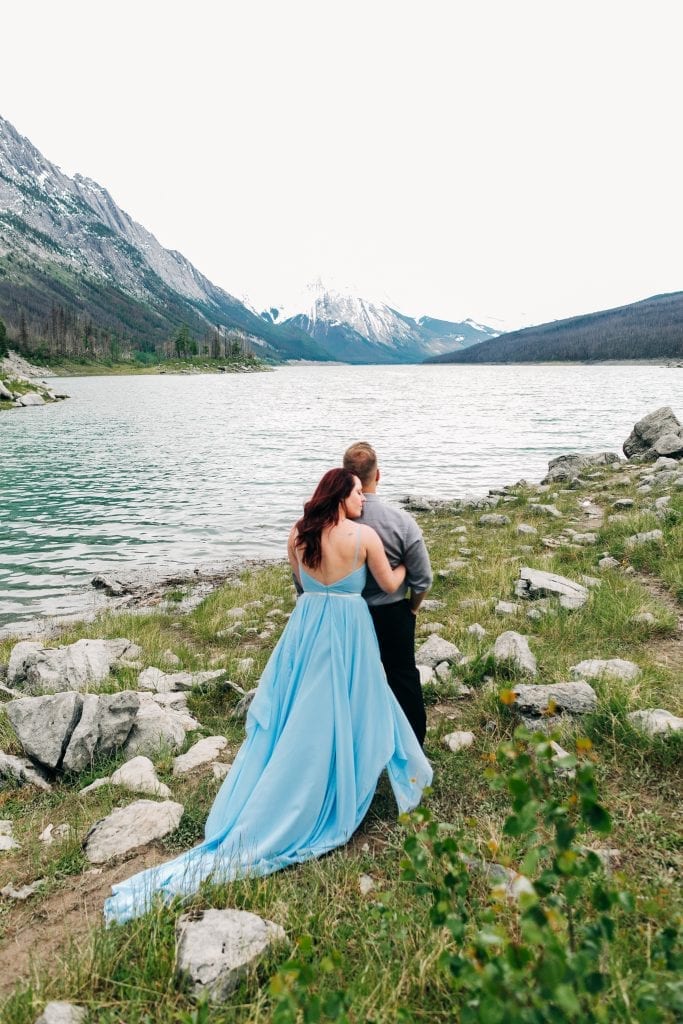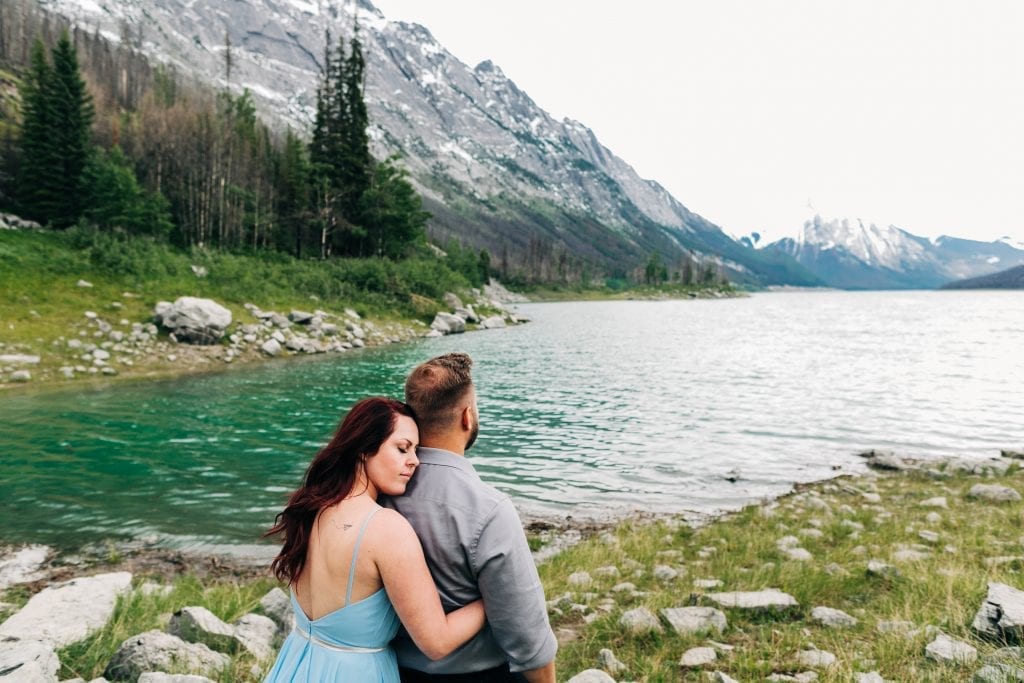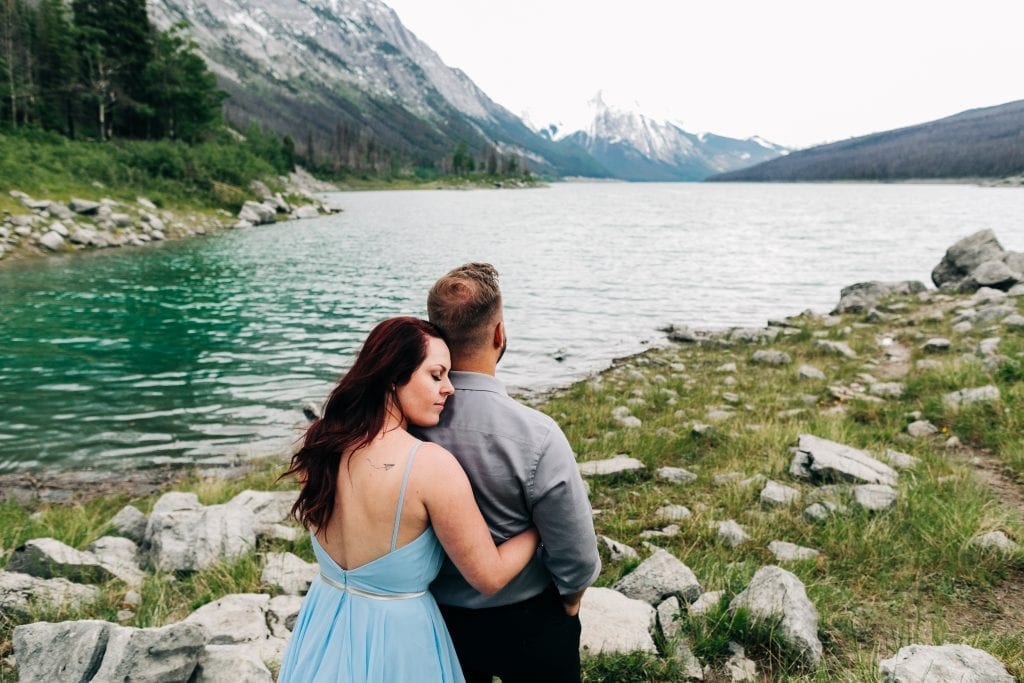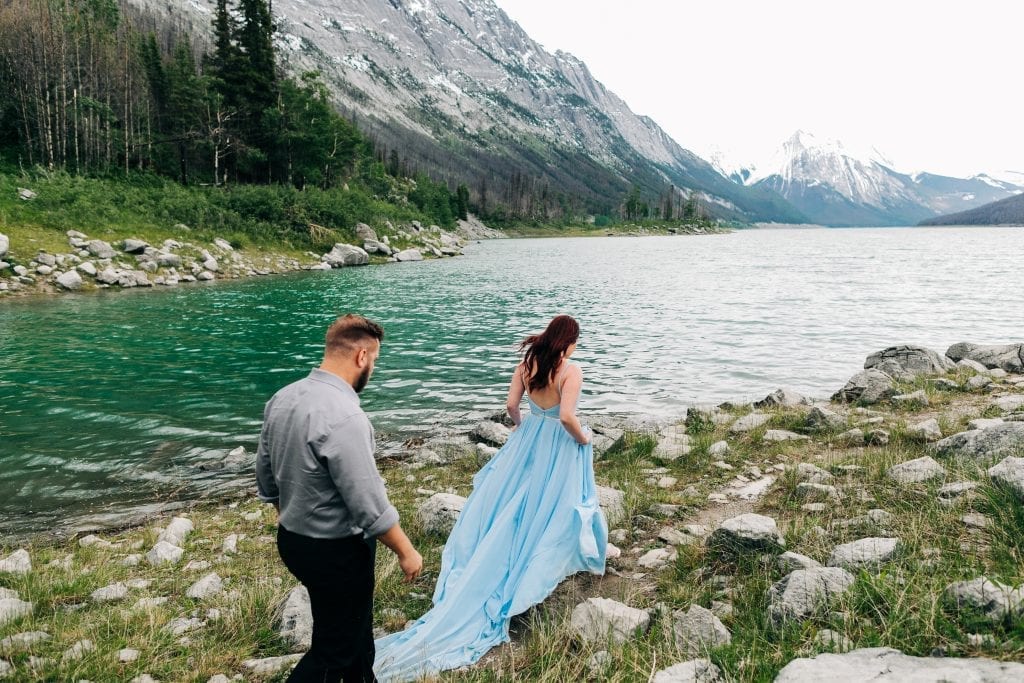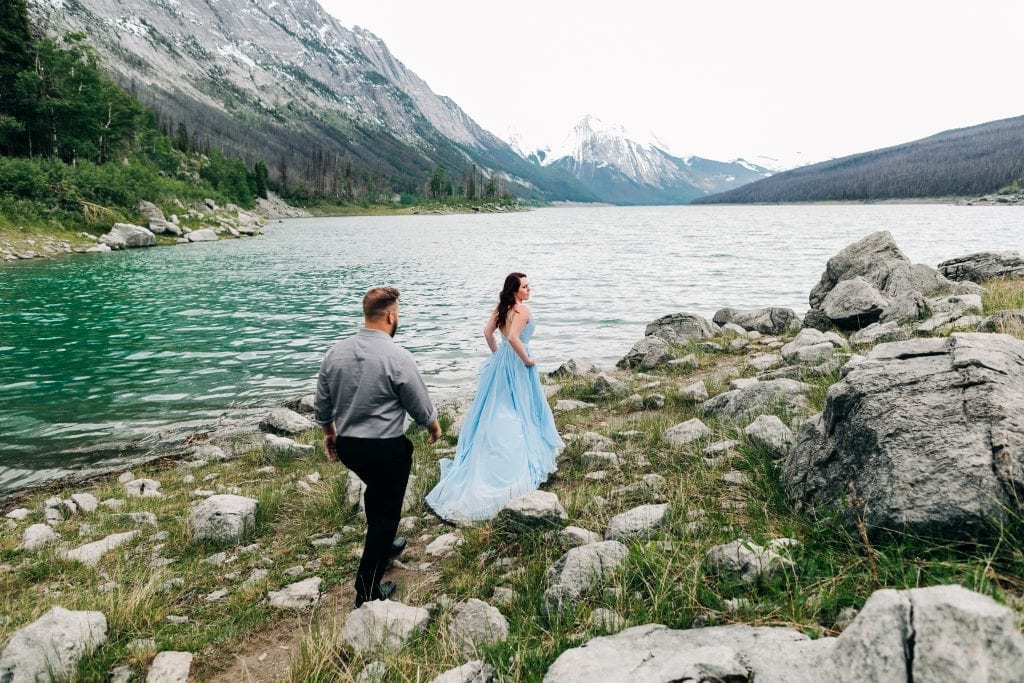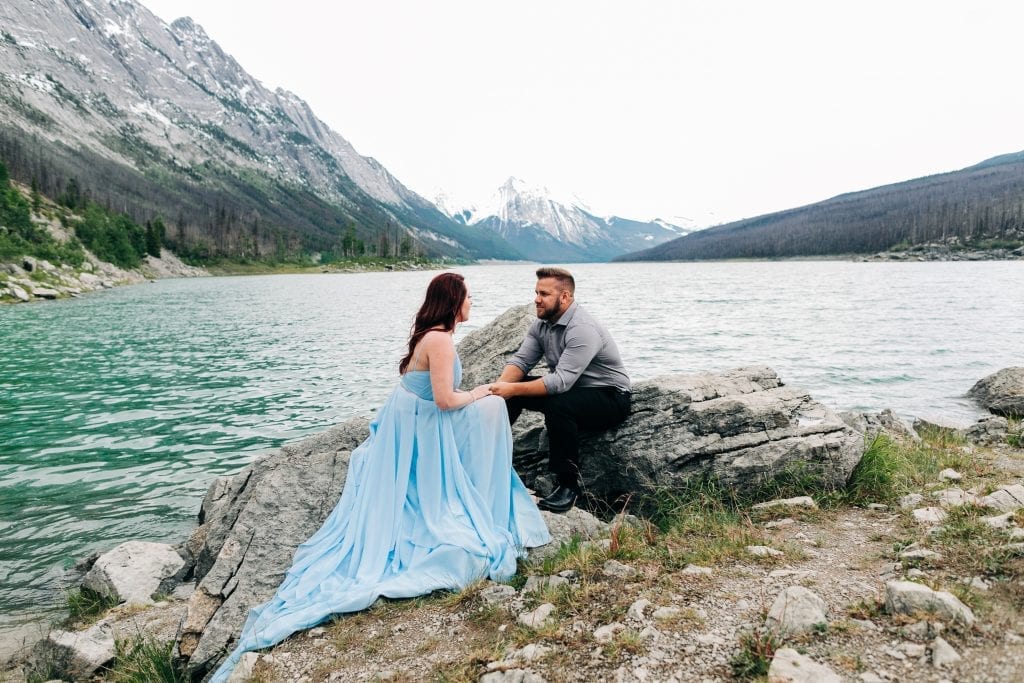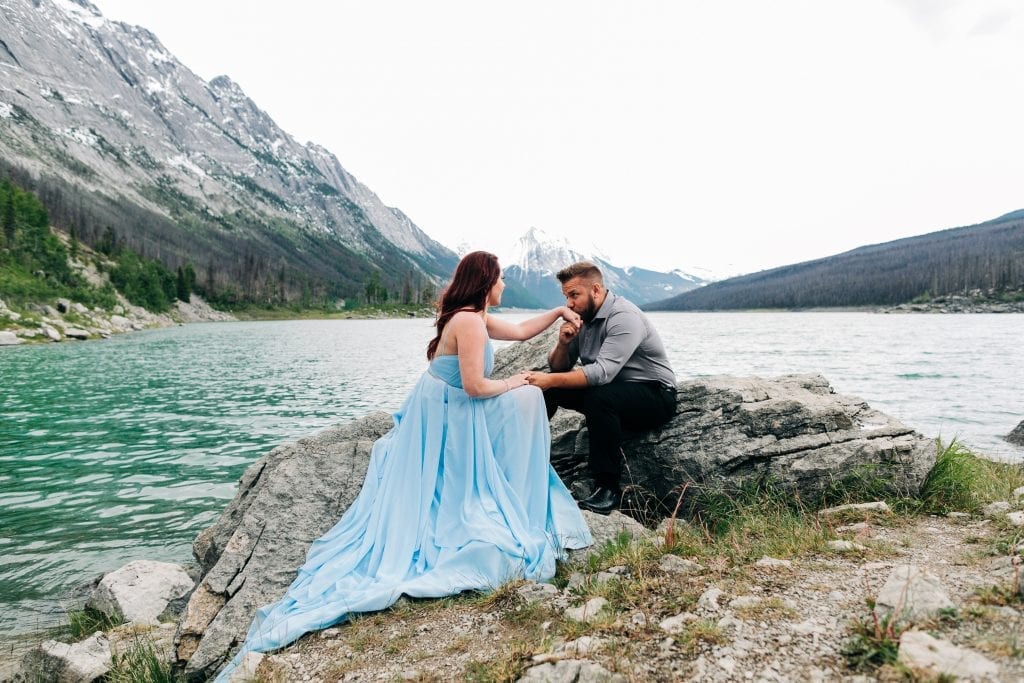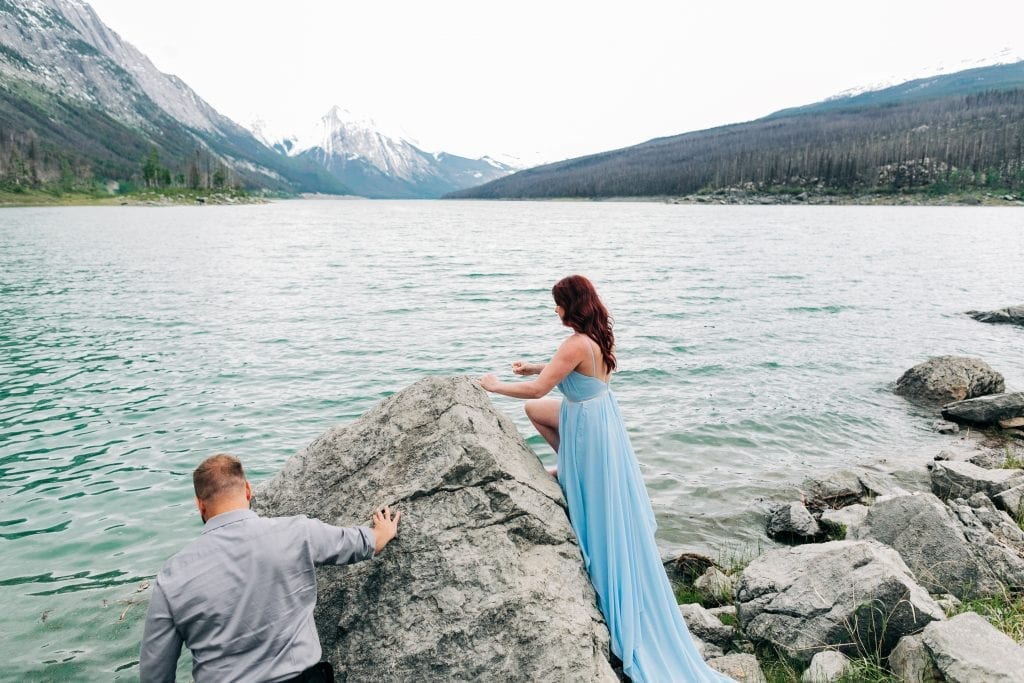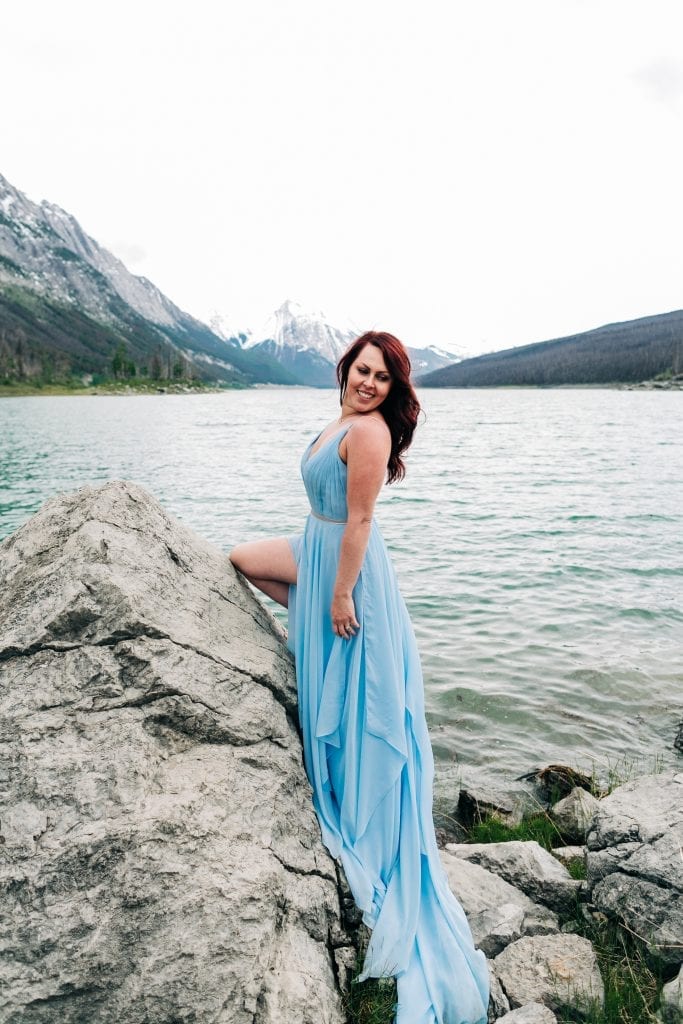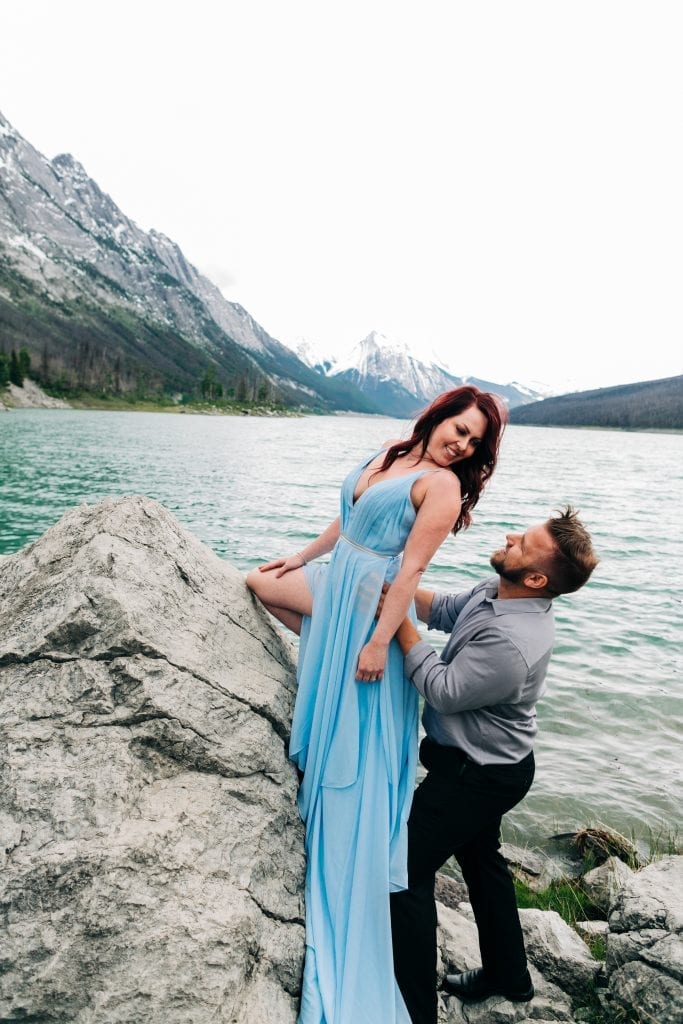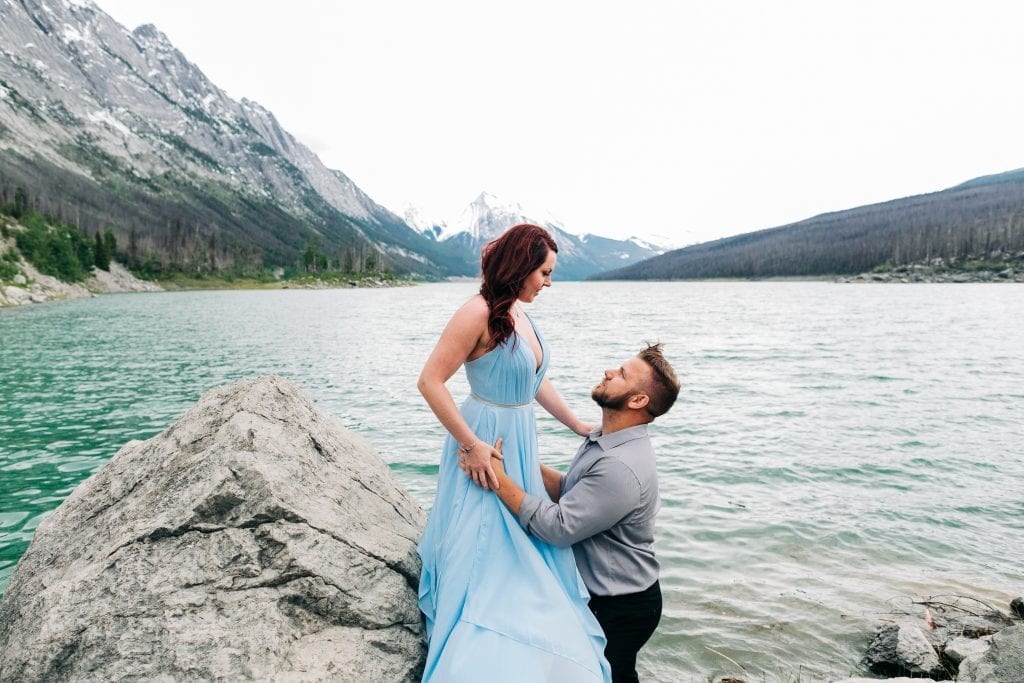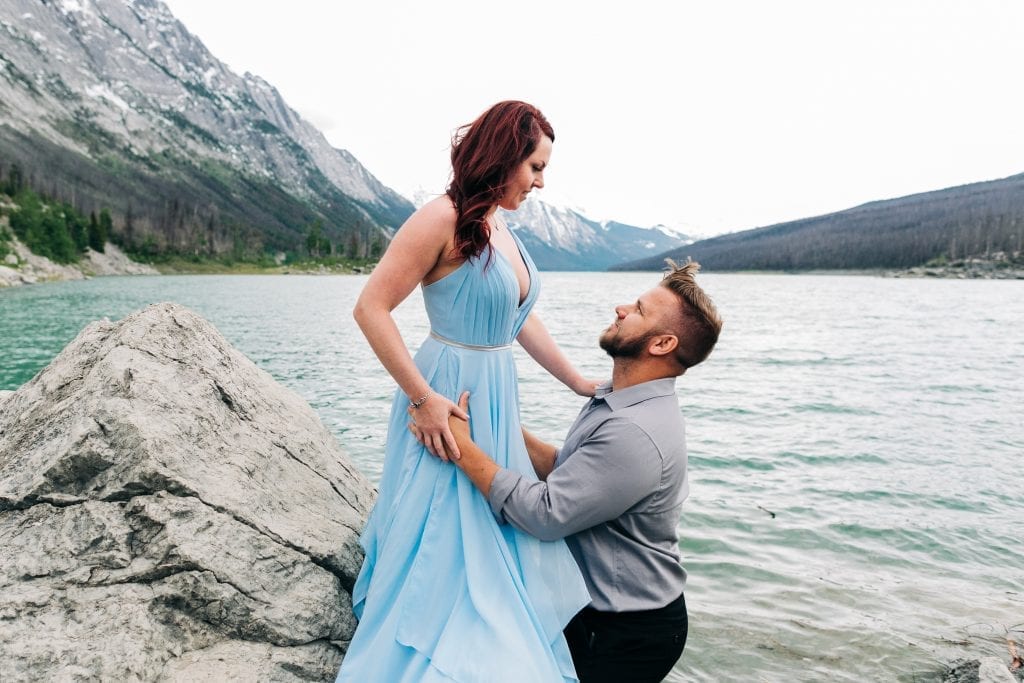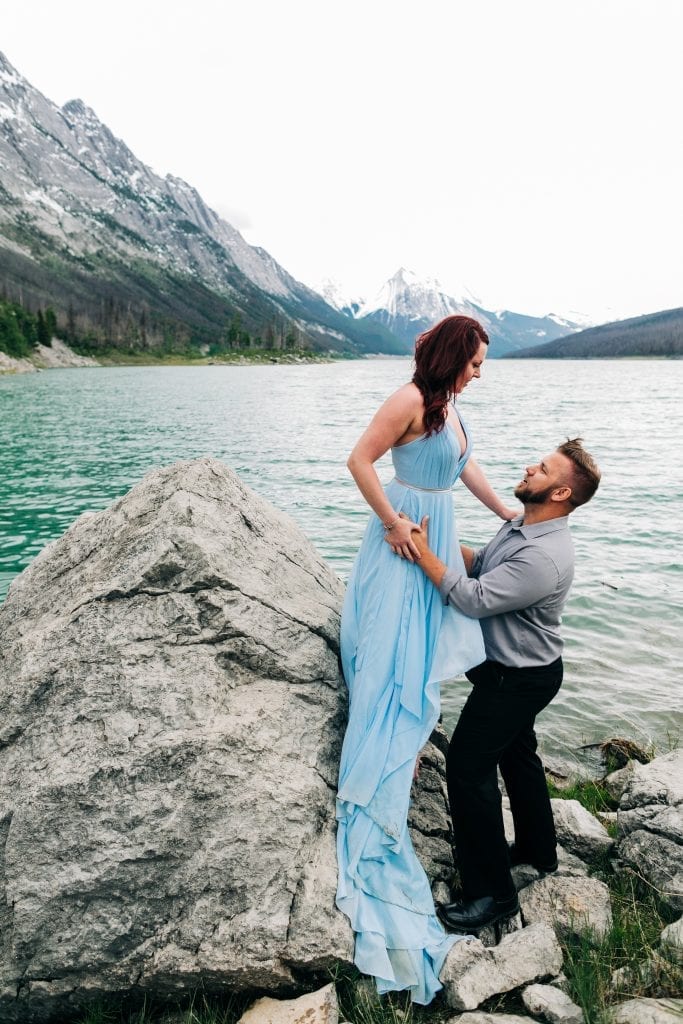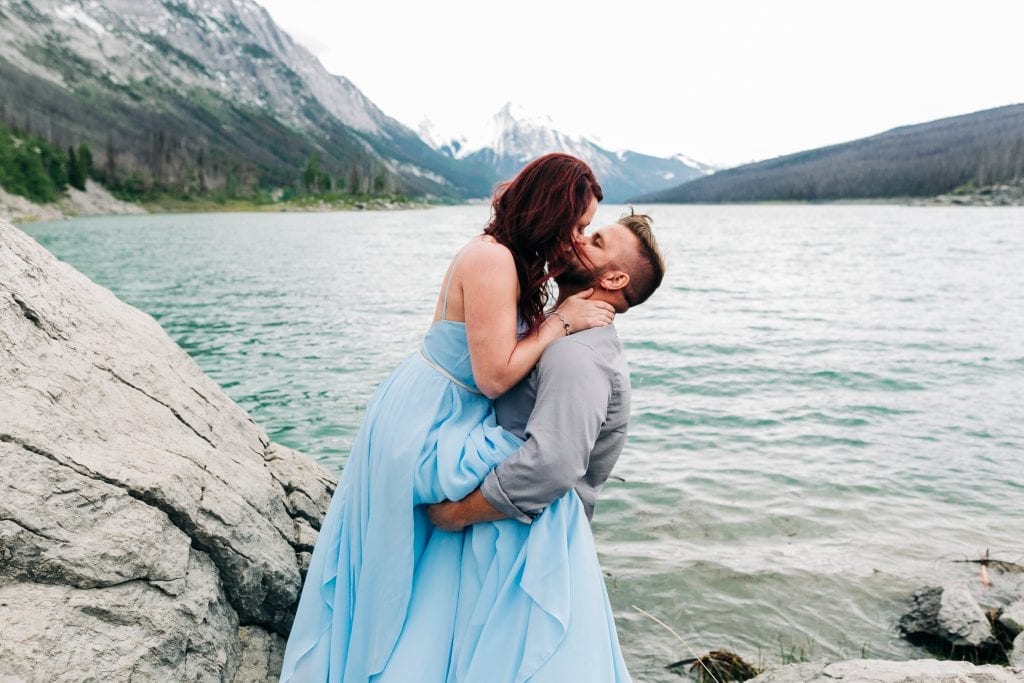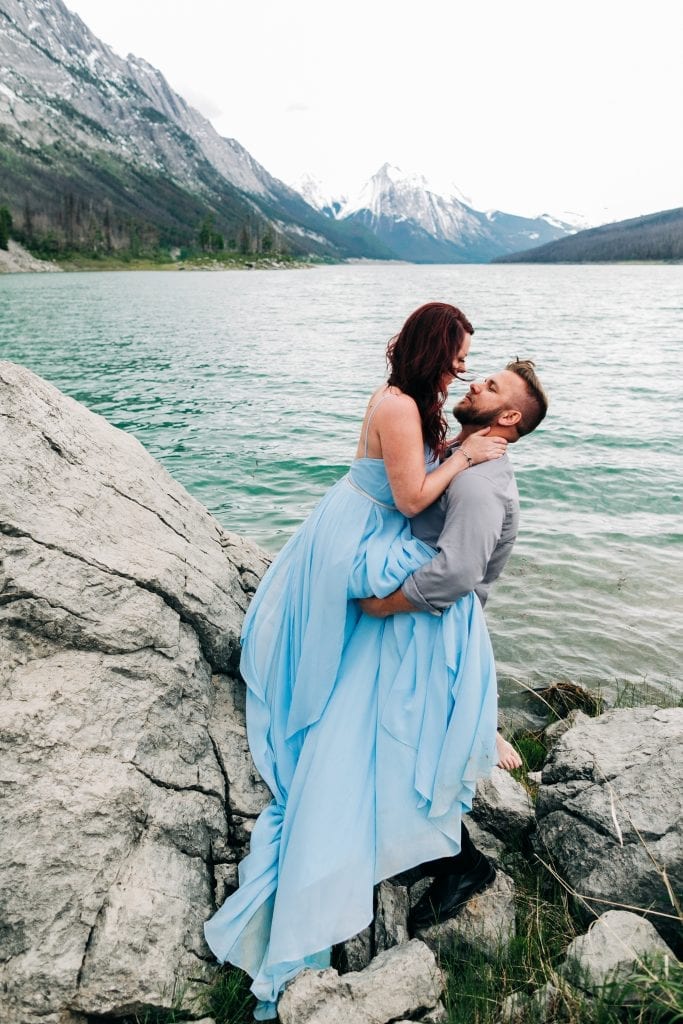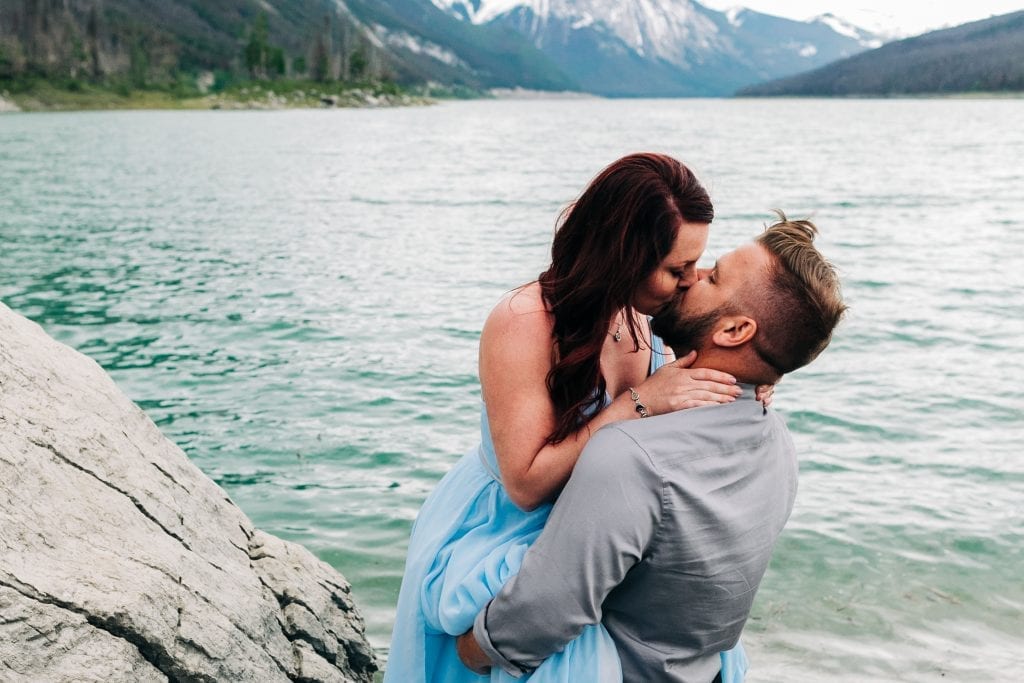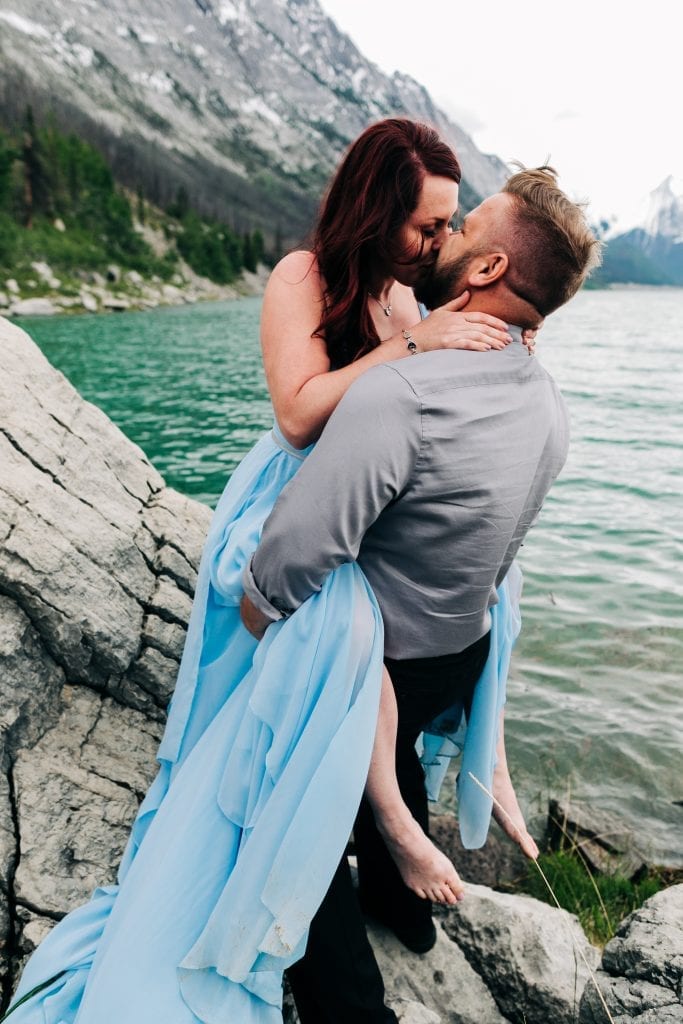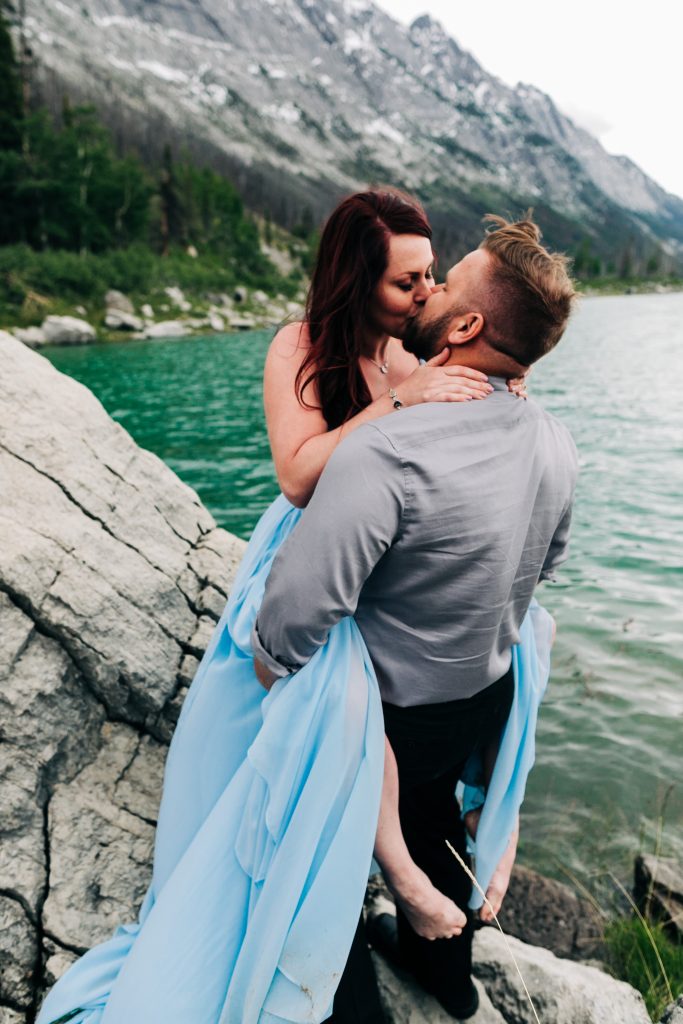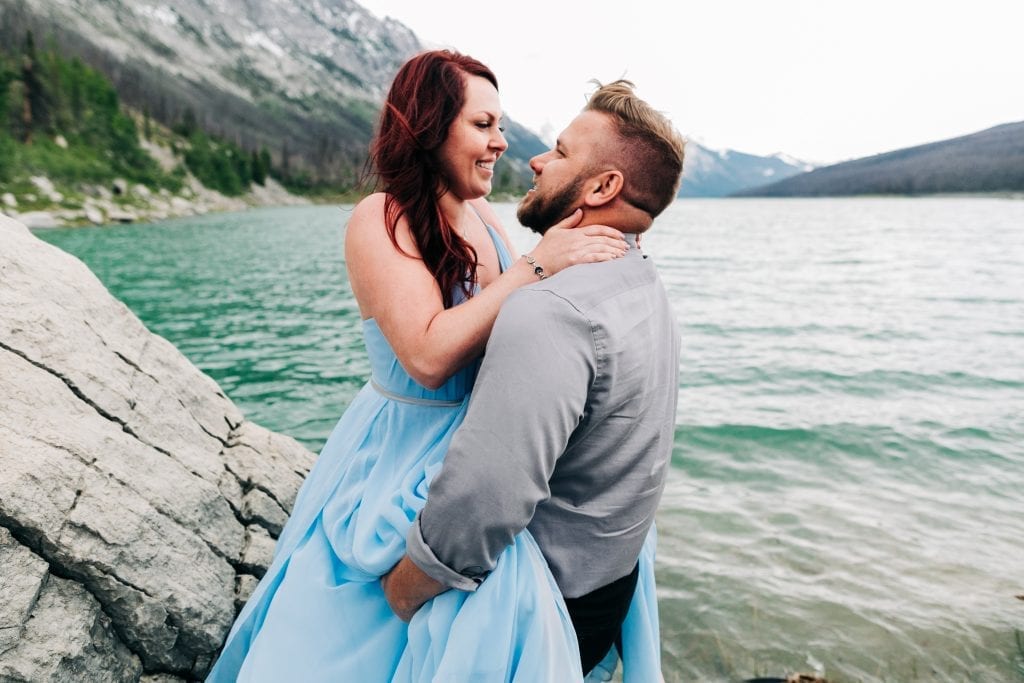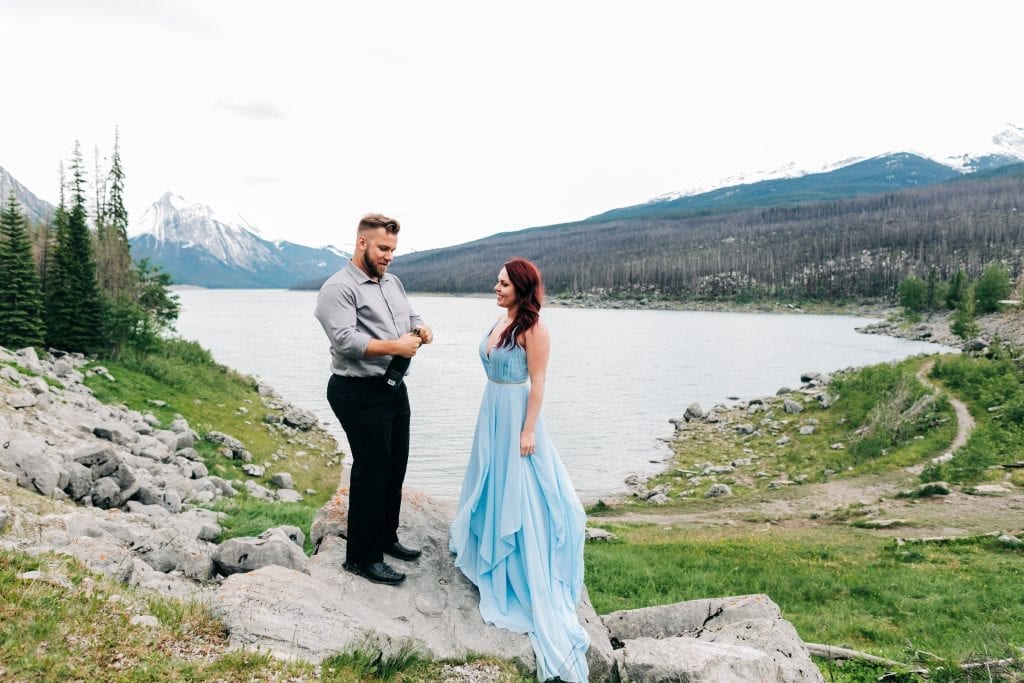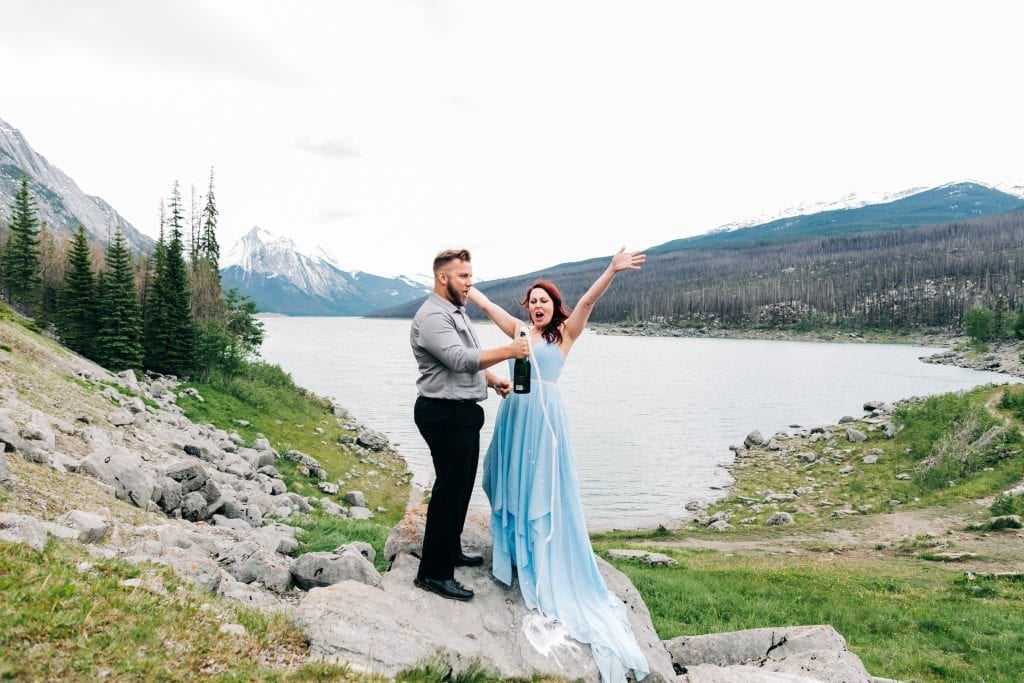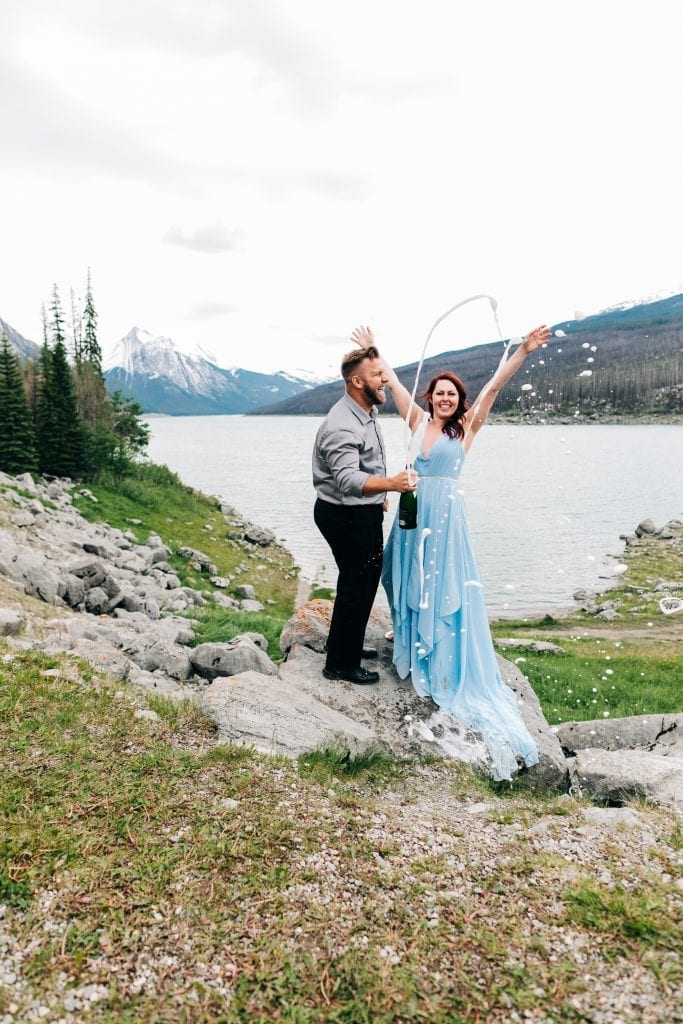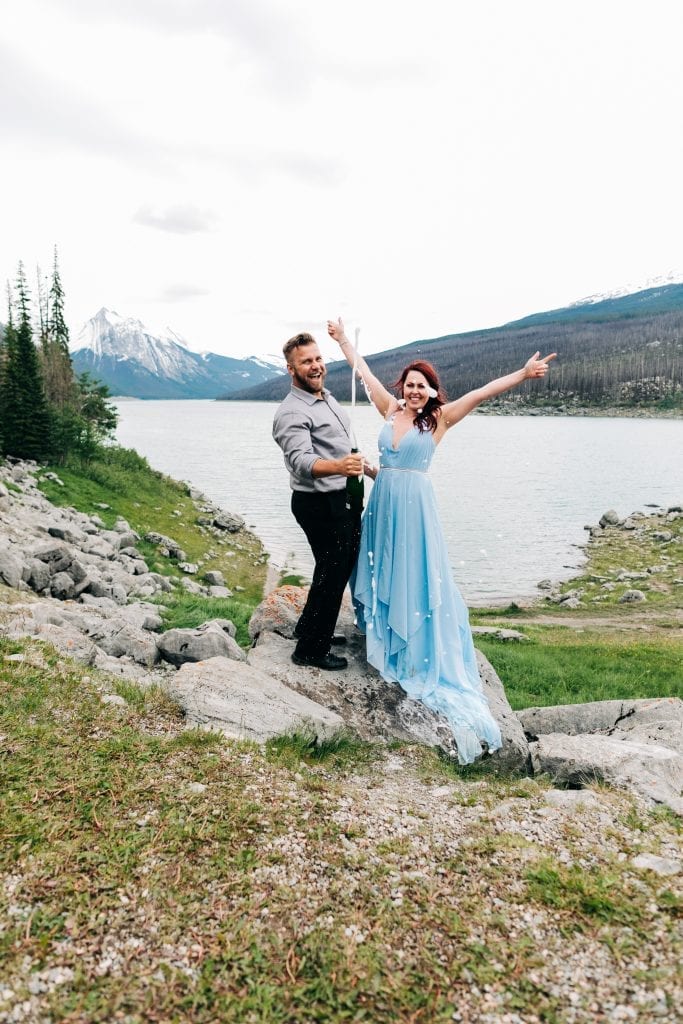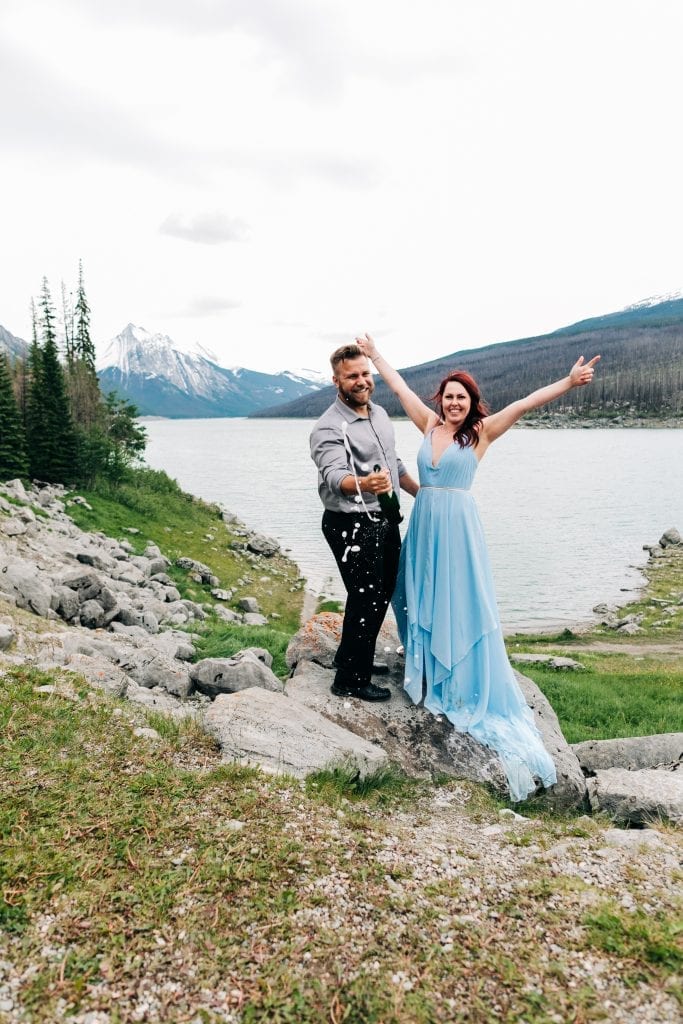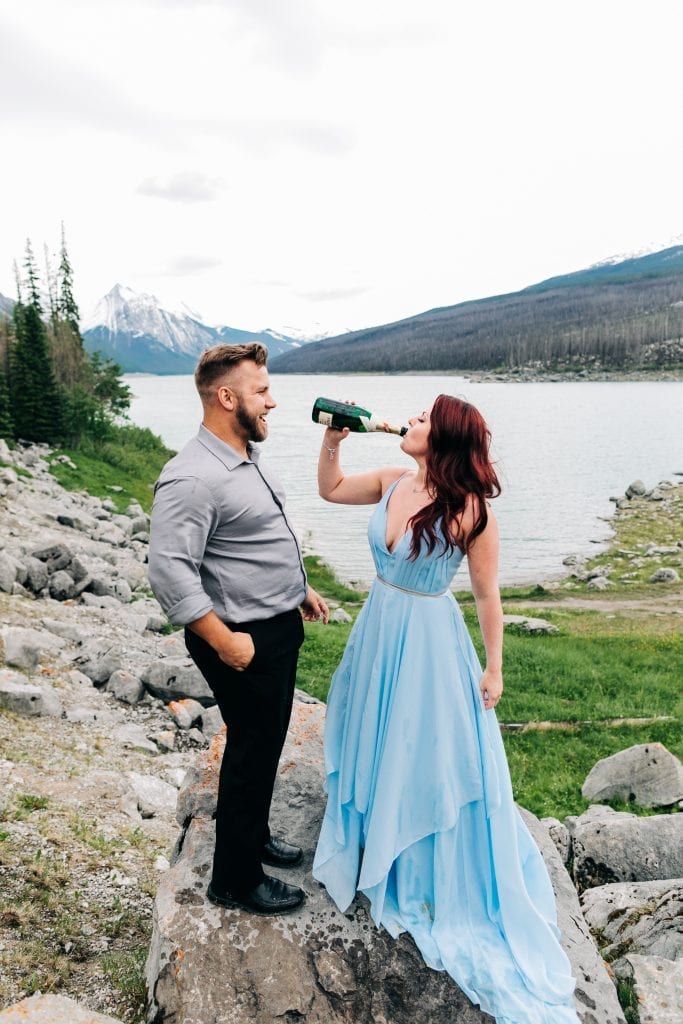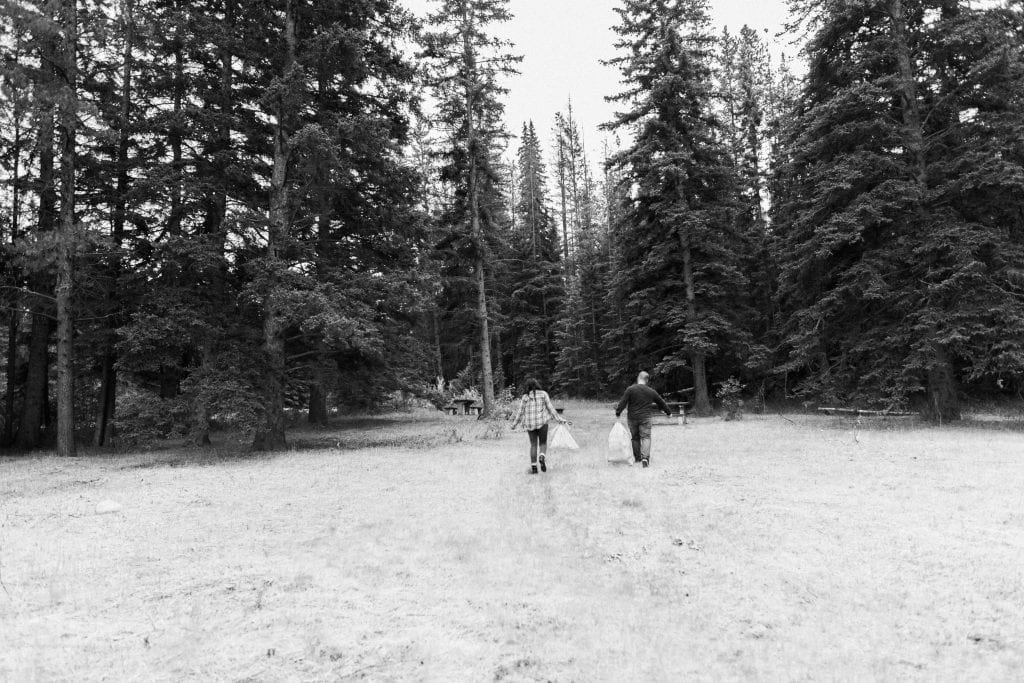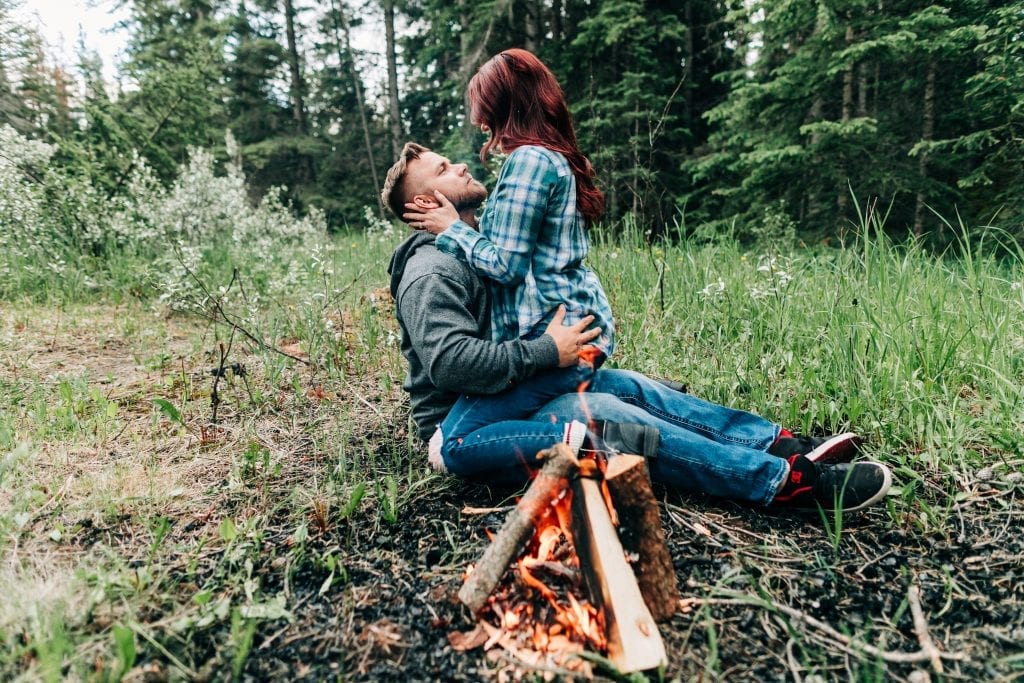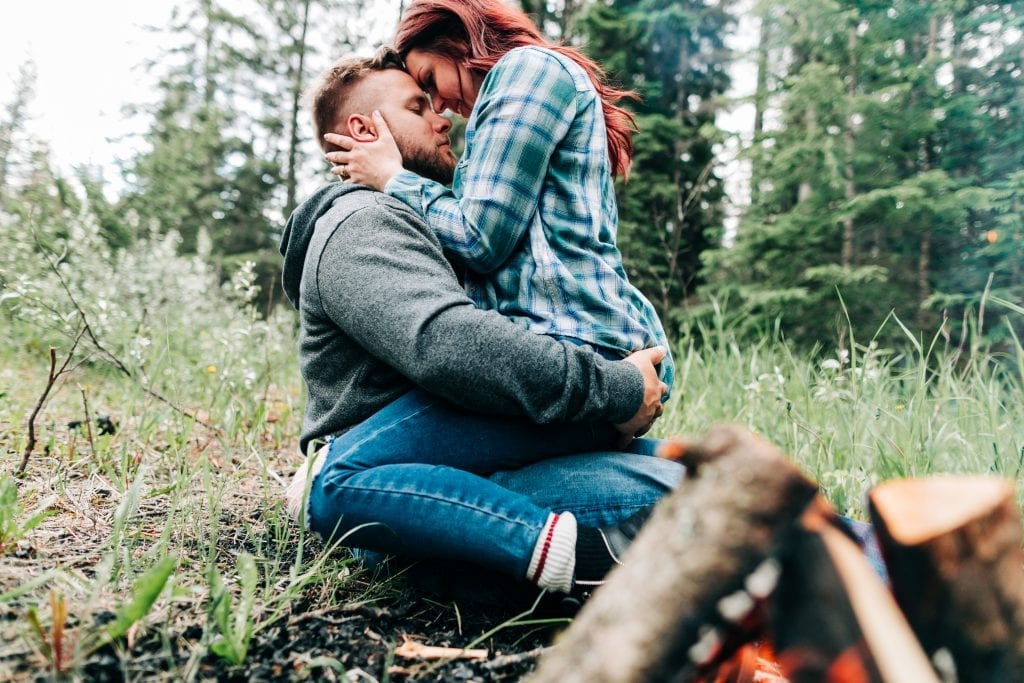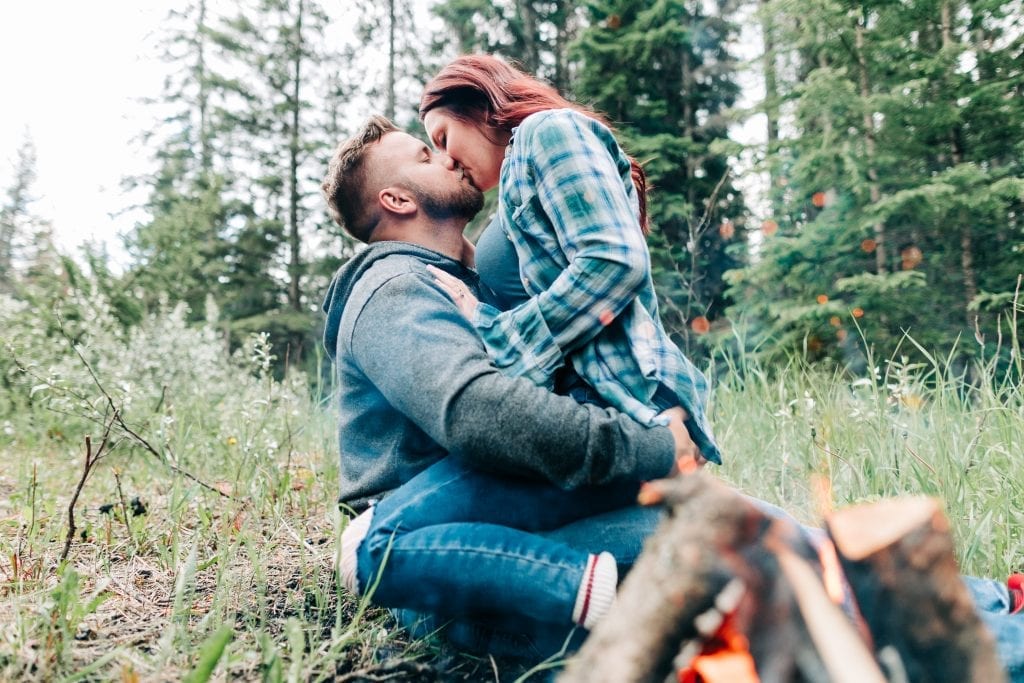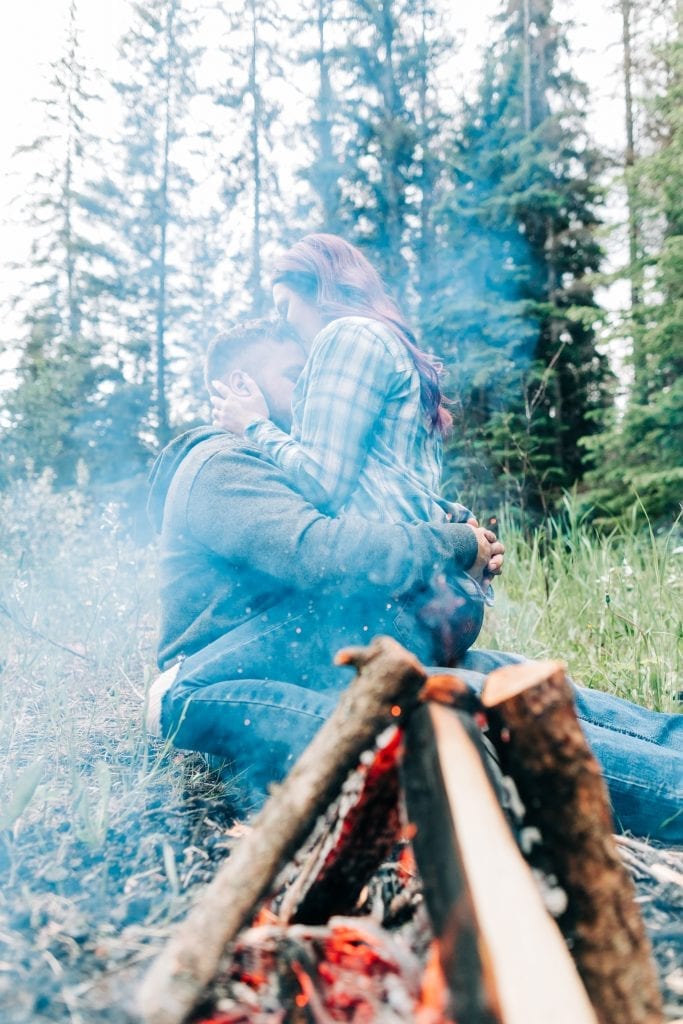 ---
I hope you enjoyed this Spirit Island Anniversary Photos adventure session in Jasper National Park! Please make sure to read my recent Pyramid Lake Wedding, Takakkaw Falls Elopement or Moraine Lake Adventurous Anniversary session and Adventure Elopement at Peyto Lake, both featured by the magazine Rocky Mountain Brides!!