Take a look through my 1 Week Jasper National Park Itinerary – put together over a lifetime of Jasper National Park Adventures for you to use as a guide while planning your own expedition into the wild! 
Updated September 2020
Canada's mountain parks, Canadian Rockies, comprise of 7 Parks (both Provincial and National), crafting one epic UNESCO World Heritage Site, that takes a lifetime to explore (trust me!) and this post would be SO LONG if I tried to do each Park in it, so I've decided to break it up along the way!
Here you will find a 5 Day Jasper National Park itinerary sample to get your adventurous minds running and inspire you to take the extra effort to come visit us up in the gorgeous northern park of the Canadian Rockies!
---
My Favourite 1 week Jasper National Park Itinerary
Jasper is over 10878 square kilometers, making it the biggest of all the Canadian National Parks. Why would you want to consider visiting here? The main reason is it is not as well known around the world as Banff, and takes a little more dedication to reach (see the map below). Many tourists do not make it all the way to Jasper National Park, and even if they do it is just for a day trip.
This means that Jasper National Park is just as beautiful as, and even more wild then, Banff, but is a quieter, less busy option – and isn't that what your adventure escape is all about?
(YEG) Edmonton International Airport is the closest airport – the drive from Edmonton to Jasper will take just under 4 hours. Many people also make a 1 day trip from Banff National Park, which takes you actually onto my favourite road, Highway 93 – aka the Icefields Parkway. We will touch on this later!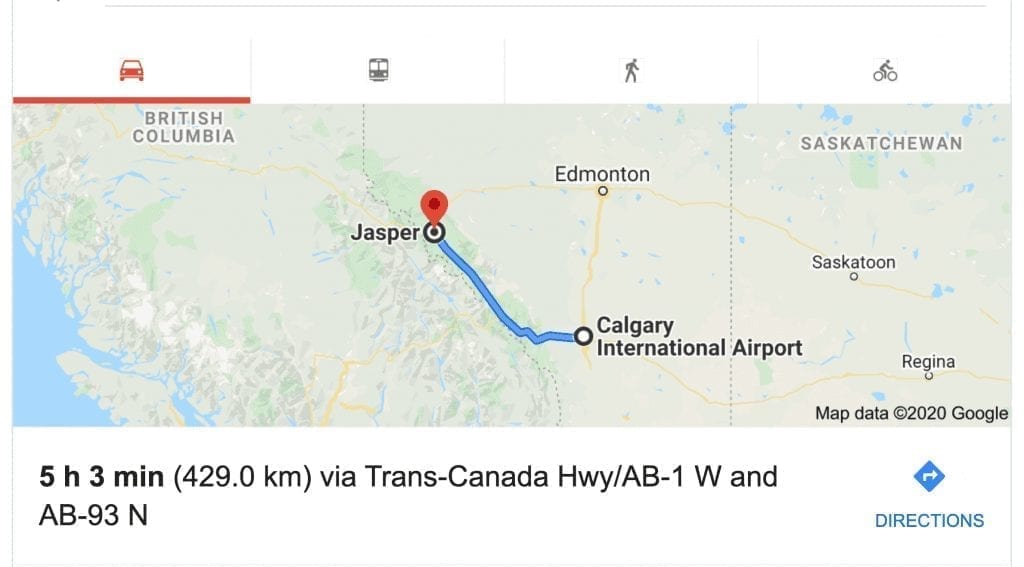 ---
Day 1: Jasper Townsite & Area,Where to Begin Your Jasper National Park Adventure
Jasper Townsite is your quintessential mountain town. Full of great eateries, boutique camping and mountaineering stores and is situated in the heart of the Park. Spend some time exploring the town, check out the Jasper Yellowhead Museum and Archives and take a look for the infamous elk herd in around town. 
Check out Patricia Lake While You're There!
Patricia Lake is one of MY favourite spots in Jasper, we used to explore the shore line as kids and listen to my dad tell us stories about the lake. For my 32nd birthday I booked out the Patricia Lake Bungalows for @DoggoRue and myself to enjoy! We had spent the 3 nights at our lakeside cabin, exploring the 4.8kms of lakeshore trails, reading my book (yes, sometimes I read allowed to him!) and watching the sunset in my favourite location.
How To Get Here: from downtown Jasper, take the Pyramid Lake Road, and take the first exit once you arrive at the lakes. If you miss it, don't worry… the next spot on the road is just as stunning:
Pyramid Lake is One of the Towns Favourite Spots
Boasting its close proximity to town, Pyramid Lake has epic mountain views and lakeside trails. Make sure to check out Pyramid Island, made accessible by a wooden boardwalk form the lakeshore.
Over at the Pyramid Lake Lodge there is access to canoe rentals, which allow you to explore the lake in a whole new way! There is nothing more Canadian than canoeing through the crystal blue waters of our glacier lakes! Come in the winter months to adventure on the frozen lake and stargaze! Pyramid Lake Island is a popular spot for weddings, picnics and day trips with families! 
Read More: Intimate Pyramid Lake Wedding, Jasper National Park
How To Get Here: A short drive up Pyramid Lake Road, and just pass Patricia Lake, it has easy access, which of course means lots of visitors!! 
Read More About Pyramid Lake and Patricia Lake as Wedding Venues Here: 5 Tips for Your Jasper Elopement
---
Day 2: 
Lake Edith & Lake Annette
Near Jasper Park Lodge are epic places to visit – capitalize on the short amount of warm days we have here!
Both lakes are gorgeous locations to either enjoy a relaxing day on the sandy beaches beside the mountains, or to take part in one of the many trail heads (Lake Annette even has wheel chair accessible trails!). Do you like SUP paddleboarding? Or want to try your hand at canoeing in some of the warmer waters Jasper has to offer? Head up to the Jasper Park Lodge for a great dinner in a 5-star restaurant after a day of relaxing! 
How To Get Here: From Jasper Townsite, head east on highway 16 towards Maligne Canyon – once you take the exit, make an immediate right after the bridge towards Lake Edith and Lake Annette.
---
Day 3: Try Camping in the Park
Probably the most Canadian thing you can do on your trip here – besides canoeing!
If you're still looking for accommodations for your stay, consider camping or maybe staying at a hostel! I have done both (the HI Canada is my favourite local hostel!) and they each of their own perks! Jasper is the largest recognized Dark Sky Sanctuary in the world, so make sure to take the opportunity to sleep under the stars and check out the milk-way!
 Never been camping before? Check out my ultimate camping pack list to help you get started (don't worry, I was a Girl Guide – this list is as legit as they come!)!
Reservations are not required to camp in Jasper National Park, however reservations are recommended. Spots are few and far between and fill up completely in the busy season so I suggest reserving as early as you can!
Here are some of my favourites I have camped at:
Whistlers Campground – currently closed for renovations, set to reopen in 2021!

Read more here

Wapiti Campground – Over 360 bookable sites – Open year-round, and on the awe-inspiring Athabasca River.
Pocahontas – Over 140 bookable sites – basic amenities & no showers BUT bonus: super close to the Miette Hot Springs! And one of the first places I ever saw a Black Bear! I thought it was a dog. I was like 6, haha!
There are many other camping options in Jasper National Park, but many of these do not have facilities at them available. Make sure to come early to secure your spot – bring cash to pay for your stay!!
IMPORTANT NOTE: Please make sure to check the Alberta Fire Bans before you come to prep yourself and make sure to follow the following regulations in place! 
---
Day 4: Traverse the Maligne Canyon & Lake
Hike, Take A Boat Tour, Or Backcountry Camp Around Maligne Lake
Maligne Lake is the largest (and coldest!) lake in Jasper National Park.
Centred in the middle of the Queen Elizabeth Ranges, Maligne Lake is known for it's gorgeous blue coloured waters and it an excellent place to visit to see wildlife, camp, hike or even take a boat trip! Rent a canoe at the lake for a backcountry camping experience like no other, or just enjoy a delicious meal at the Maligne Lake Chalet View Restaurant. One of the most popular activities here includes visiting Spirit Island, a sacred place to traditional Indigenous peoples. You can either canoe 14kms there on the frigid waters, or take a boat tour!
You'll also pass Medicine Lake, on your way up to Maligne, which is worth a stop to walk down to the shores and explore or skip rocks.
The Maligne Canyon Trail
Maligne Canyon is a must on any Jasper National Park itinerary because it is easy to access, and is a unique experience! Comprising of four bridges, this 4.4km hike (honestly, it is really just a walk) is super easy and allows even the most unsure of adventurers the opportunity to see some incredible views! While you're there, make sure to grab yourself something to eat at the Maligne Canyon Wilderness Kitchen, Jasper's original smokehouse and cafe experience. 
Optional Add On: 2.5km hike to the Fifth Bridge, with facilities (outhouses) and picnic tables at the base of the river.  
How To Get Here: The access to Maligne Lake Drive is located approximately 5 km's east of Jasper on Highway 16. Early in the morning is the most ideal time to see wildlife. Allow a minimum of two hours to drive to Maligne Lake and back to Jasper. You can also explore the frozen canyon over the winter months, either self-guided or on a tour.
Pro Tip: I recommend renting ice cleats from a local tourism office in Jasper for your winter boots if you are going on a self-guided adventure! Or get yourself a pair of Yaktrax on Amazon before coming – I swear by these and use them daily in the winter months. Also have packed them on carry-on flights to Iceland and Nepal before, so you can totally get them onto a plane!
---
Day 5: Discover The Valley Of The Five Lakes
The Best BOGO Promo Yet
Okay, here is another one of my favs in Jasper from my childhood hiking with my dad! Regardless of your skill level, THIS – HIKE – IS – WORTH – IT! The 4.5kms trail reveals FIVE different lakes! See? Told you it's totally worth it!
This spot is along a wildlife corridor, so go early to see them! Remember to keep a safe distance away from all wildlife and follow this Parks Canada Wildlife Safety Guide : "Keep the Wild in Wildlife". 
How To Get Here: Drive south on the Icefields Parkway from Jasper Townsite for 10km. Parking is free, but make sure you have a valid park pass with for you and your vehicle mates!
Read More: if you're looking for some longer, or more challenging hikes in Jasper National Park, check out my Jasper National Park Adventure Hiking List here! 
---
BONUS Day 6: Explore the Icefields Parkway
Drive The Epic Icefields Parkway
It's as epic of a drive as it sounds – the Icefields Parkway! Remember I mentioned it at the start of this blog post? It is largely considered one of the most scenic drives in the world! For. Good. Reason. 
At a length of 232km (or 144 miles), and with mountains on either side, it's a wonder to explore! You'll pass glaciers, waterfalls, trail heads and more lakes than you can count! Lots of wildlife in the region, so keep an eye out and do not speed! Take your time to enjoy the scenic drive a little! 
Some of the main highlights are: 
Sunwapta Falls
Athabasca Falls
Columbia Icefield
Glacier Skywalk
Athabasca Glacier
Saskatchewan Crossing (to get gas in the high season – you'll need it!)
Peyto Lake
Bow Lake
---
Tips & Tricks For Your Jasper National Park Itinerary
1. You will need to rent a car. Jasper National Park is over 10878 kms in size – so I hope you love road trips!
2. If you, or your travel mates are a photographer, you may want to plan your itinerary around sunrise or sunset. The sunrise/sunset times change drastically throughout the year this far from the equator. Check your dates on this Sun Calculator!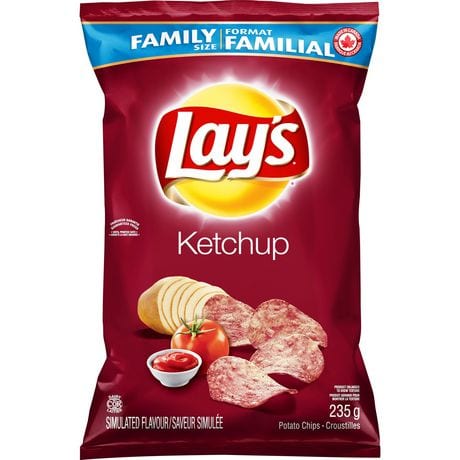 3. Pack. Snacks! A selection of road trip friendly foods are available in town and will keep you prepared on your Canadian Rockies adventure. Trail-mix, jerky, chips. No road trip in Canada is complete without a bag of Lays Ketchup Chips – no one will judge you if you eat the whole bag.
4. Bring a map. That's right, a map! There is intermittent service in the mountains, so you will want to pick up a Park Map at the Park Gates or Visitor Centre on main street in Jasper. There is something romantic about plotting out your adventure on a paper map. At least get your GPS up before you leave your hotel on wifi, so that you know where you are going! Don't let this dissuade you from coming and exploring the hidden gems of Jasper – being able to turn-off is a real blessing in the wilderness.
Thank you for reading my post on the Ultimate 5 Day Jasper National Park Itinerary! I hope you found it helpful and inspiring for your first, or next, Jasper National Park Adventure!
Please make sure to view my Elopement Resources & Inspiration posts, including my recent 5 Tips for Your Jasper Elopement & Guide to Planning Epic Adventure Elopements!!