Waterton National Park Elopement | Cedar Lane Weddings
You may be wondering why a couple would want to be married in Waterton – and I am happy to explain! Bordering Montana's Glacier National Park, Waterton National Park is in the Southern most region of Alberta.
Canada's fourth national park and is the smallest in the Canadian Rockies, Waterton has some of the oldest, exposed sedimentary rock in the Rocky Mountains. The park is part of the Crown of the Continent ecosystem – a place with unusually diverse physical, biological and cultural resources.
(source: Parks Canada)
Majestic Rocky Mountains, sparkling glacial lakes and breath-taking natural beauty. There is no more beautiful place in to celebrate coming together in marriage. It was such a treat to adventure with Mattlen & Keaton, who were celebrating the 1 year anniversary of their Waterton National Park elopement!
In true Waterton fashion, this adventure day included blowing winds, rain, mists, sunshine, and being a little bit extra on the side of a cliff. Also, did you see that amazing landscape?! My heart was so happy with all the meadows of wildflowers, mountain ridge lines and lakes we were able to explore.
I have much more to share! Take a look for yourself at some of my favourites below.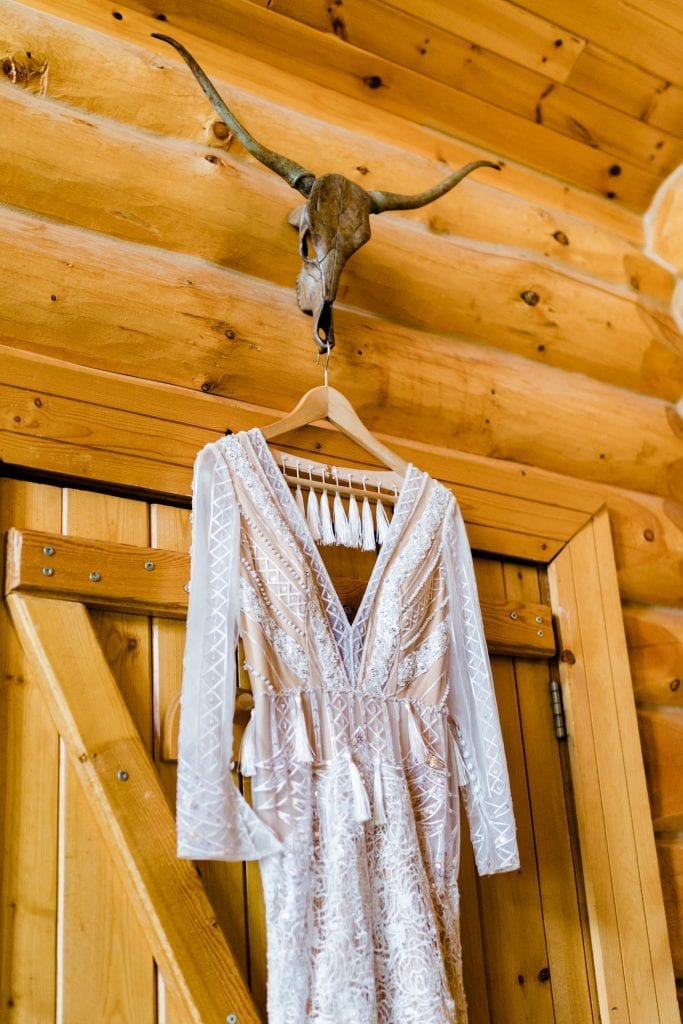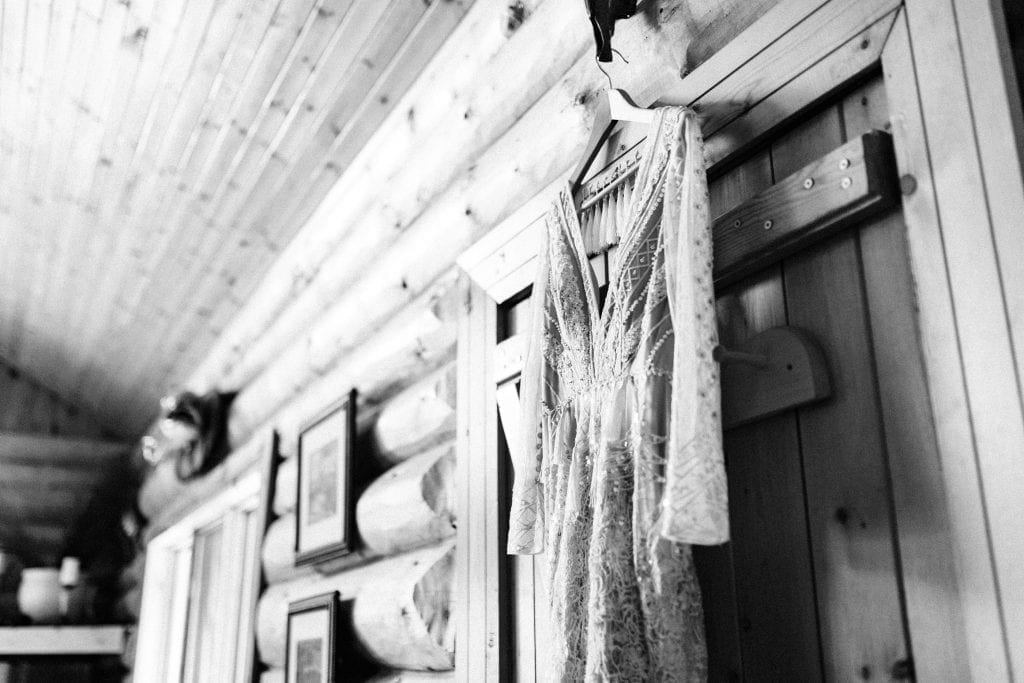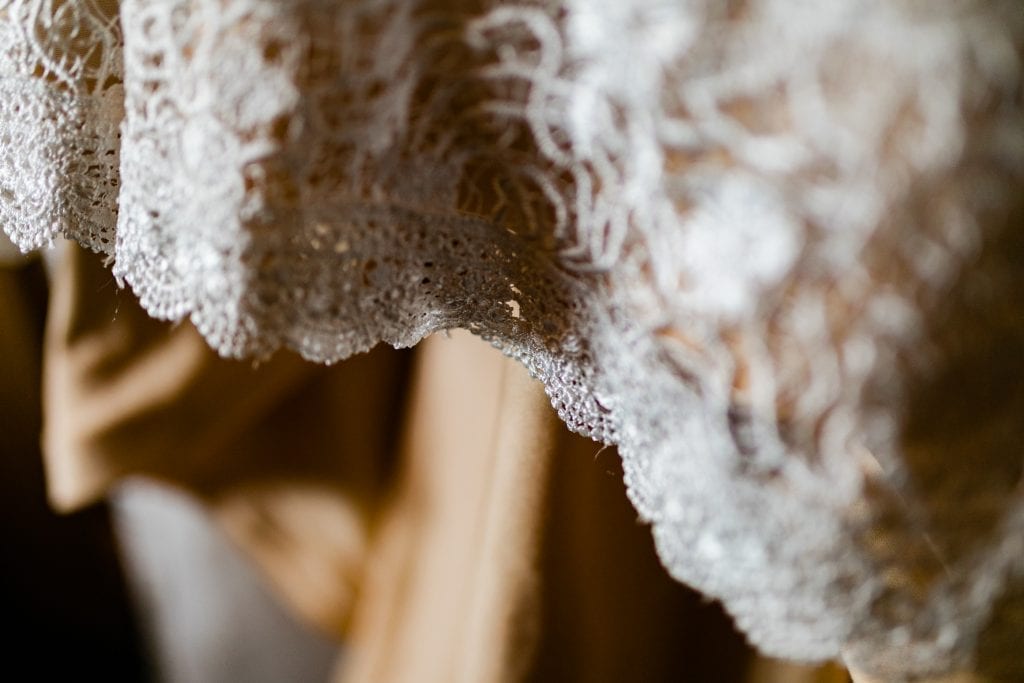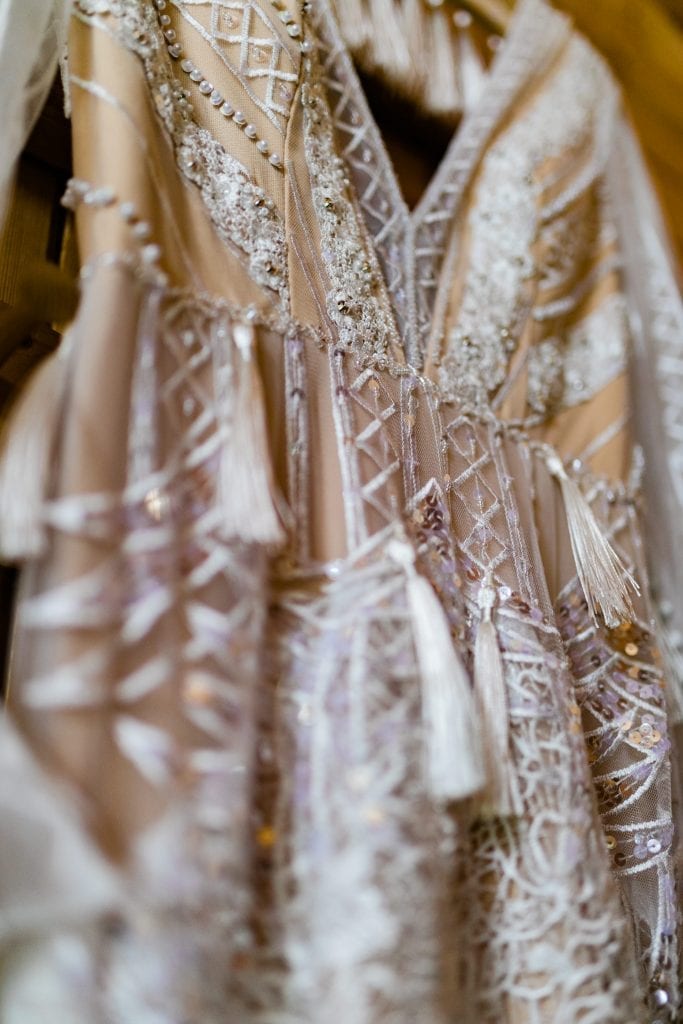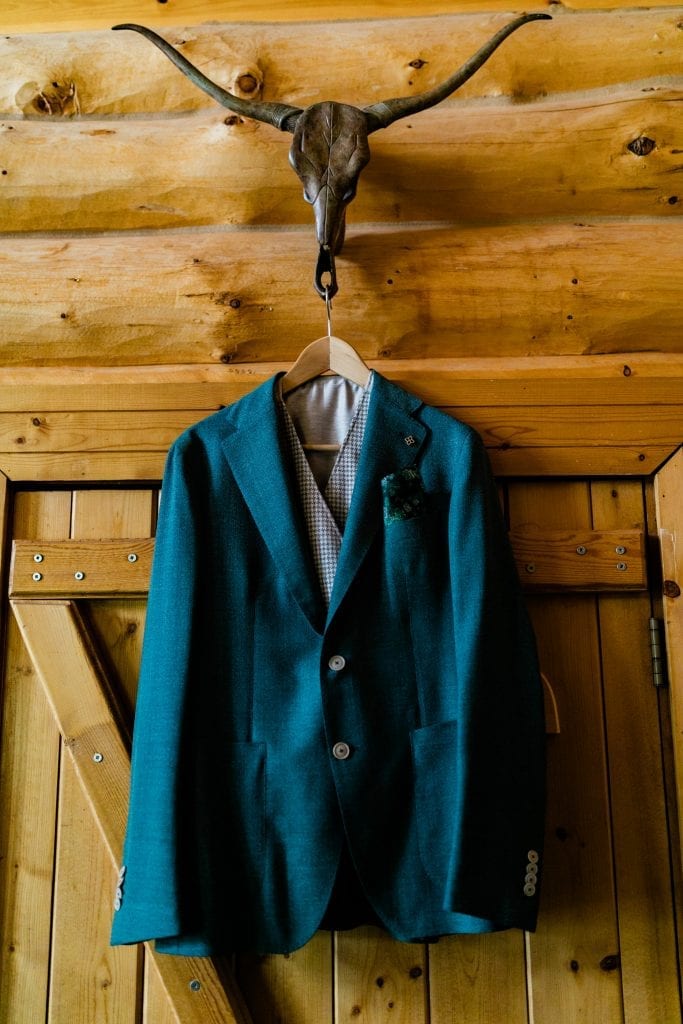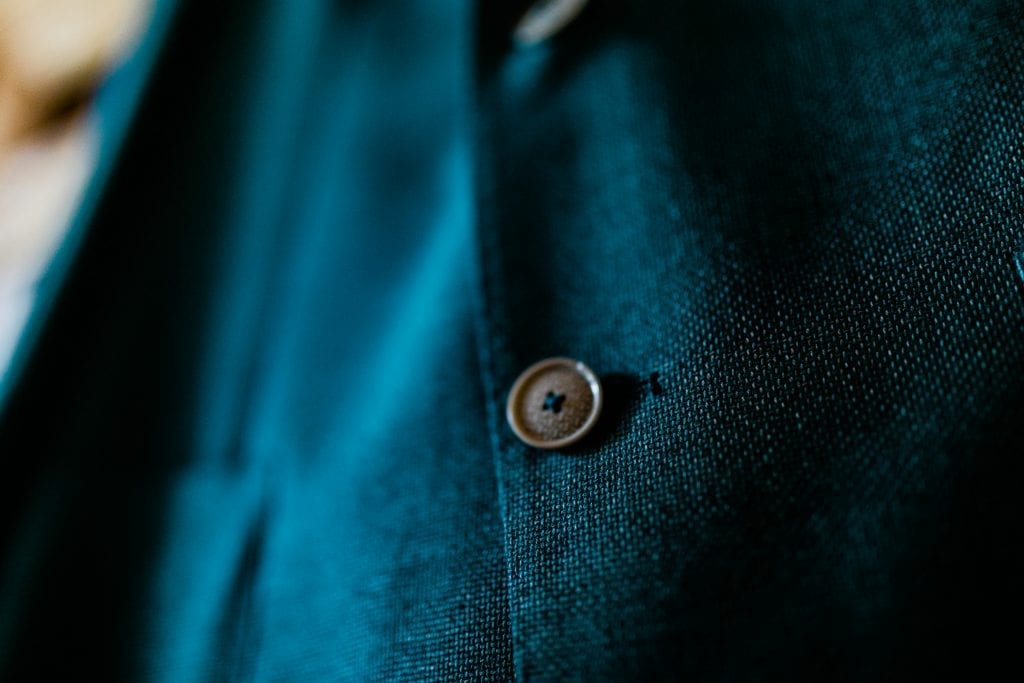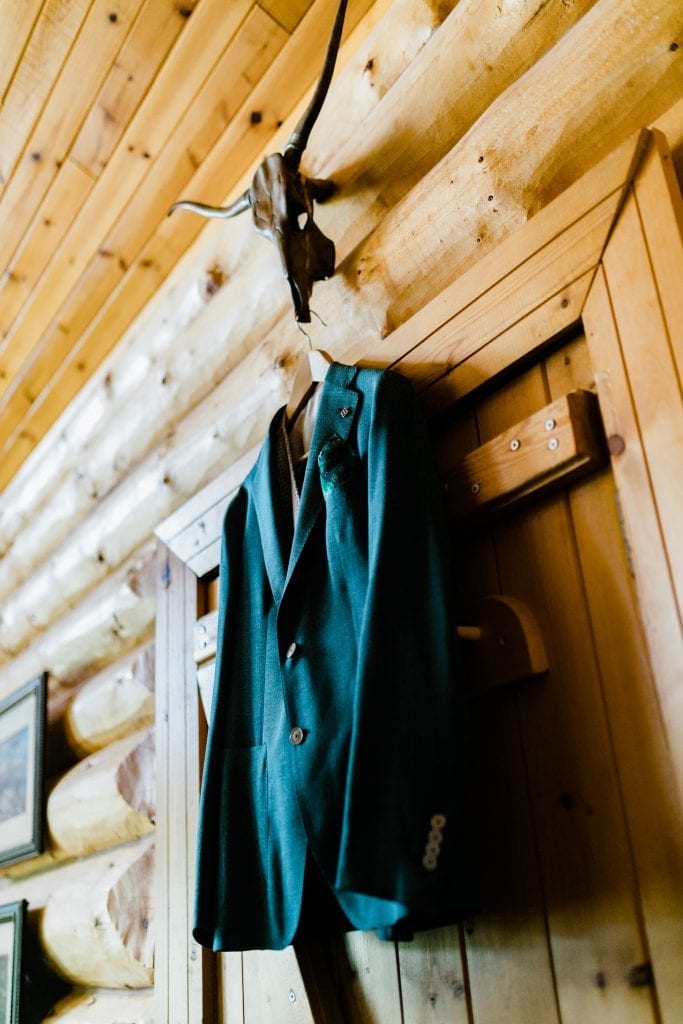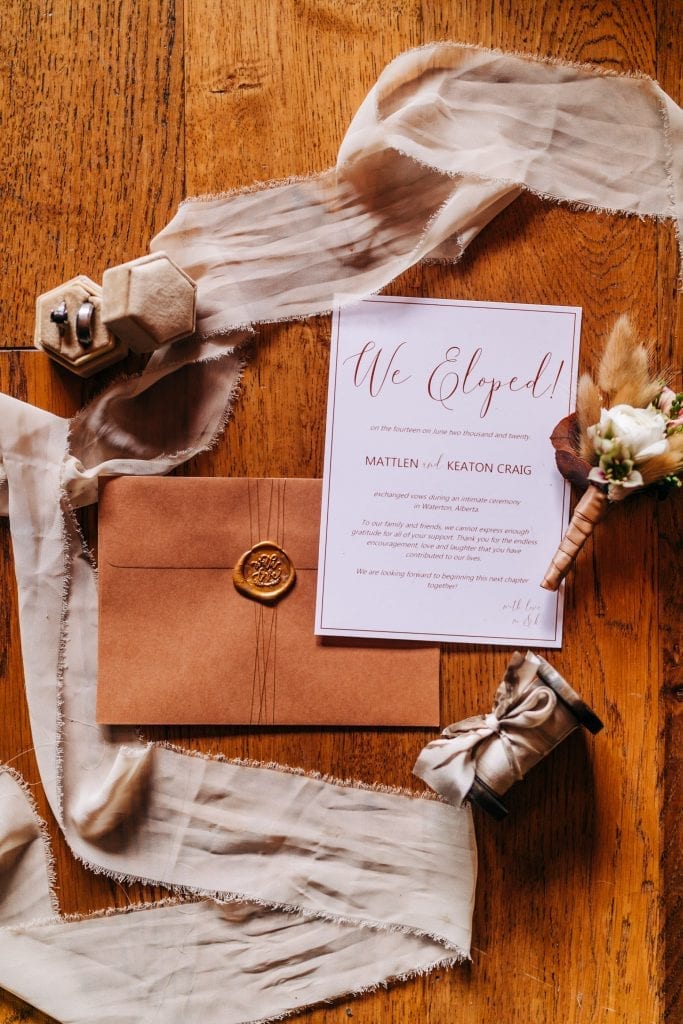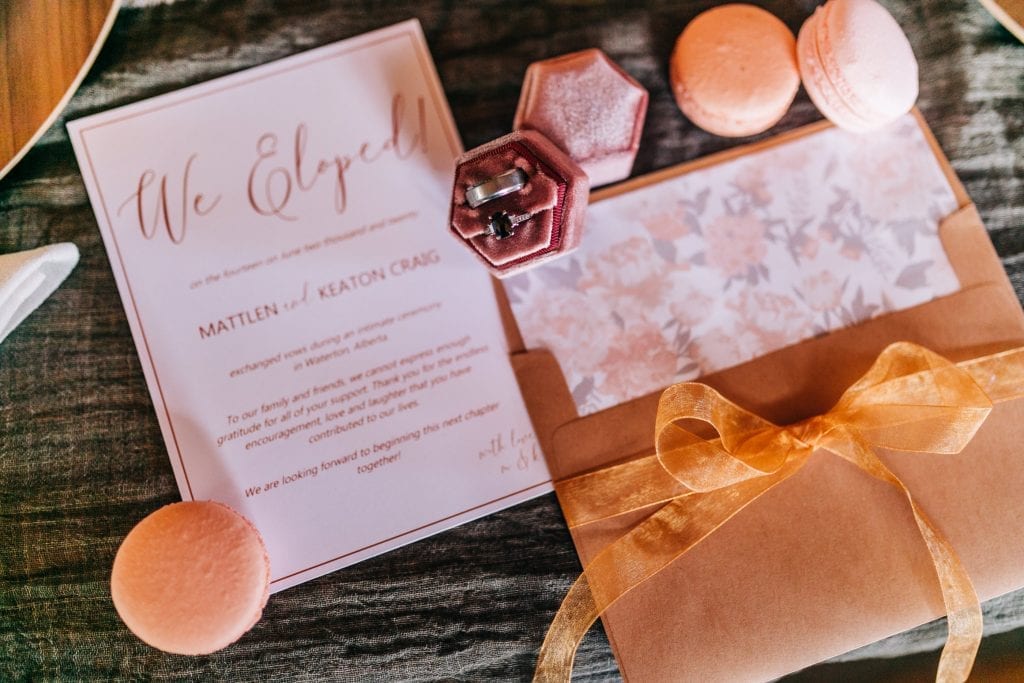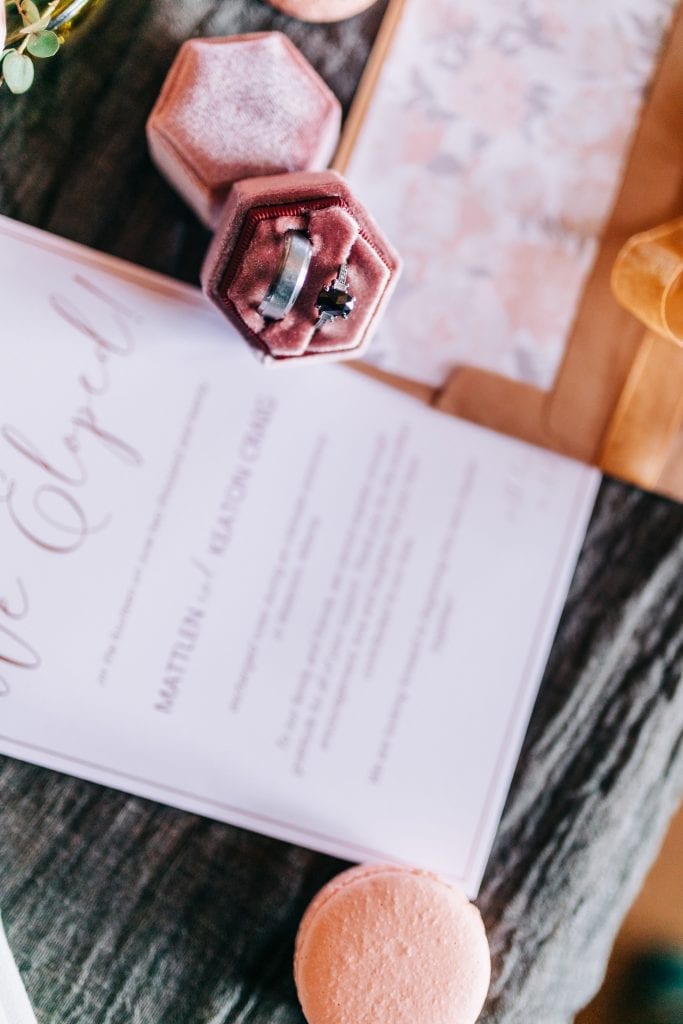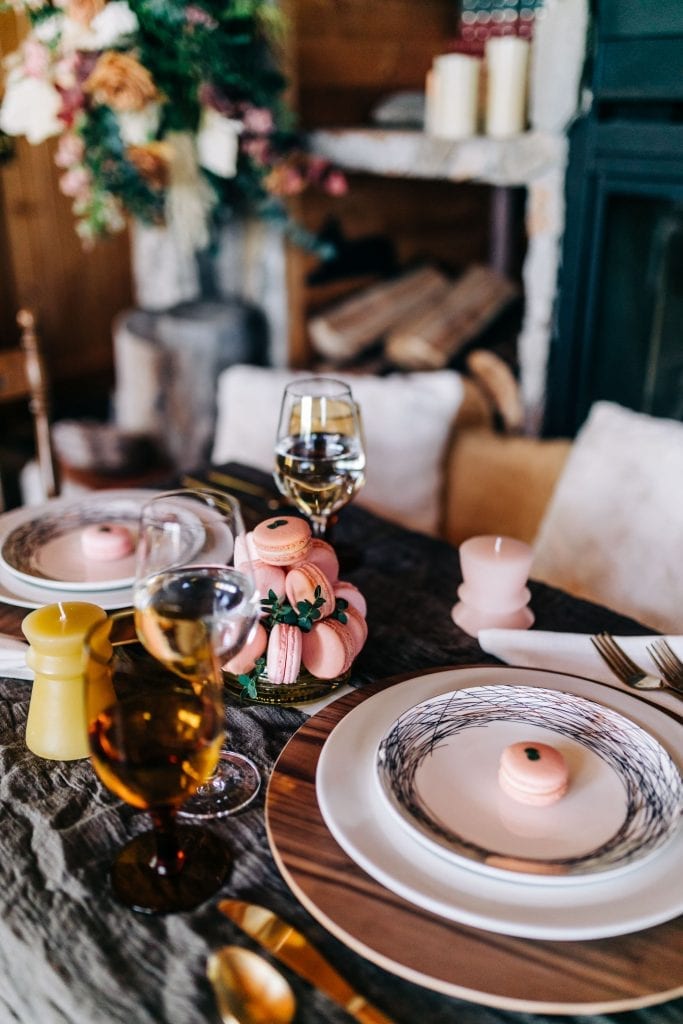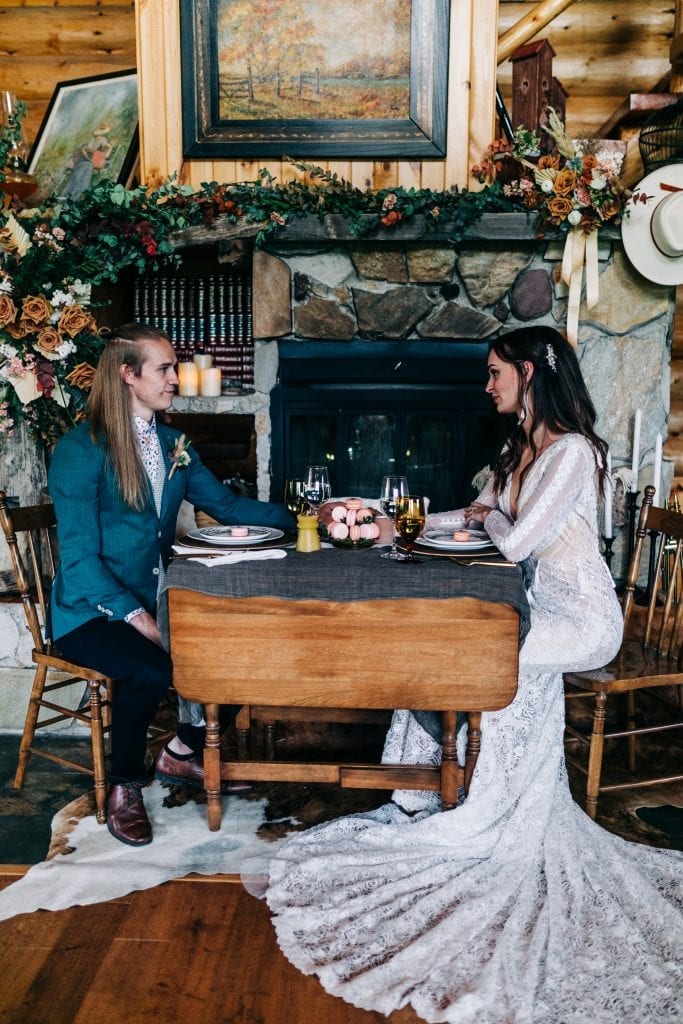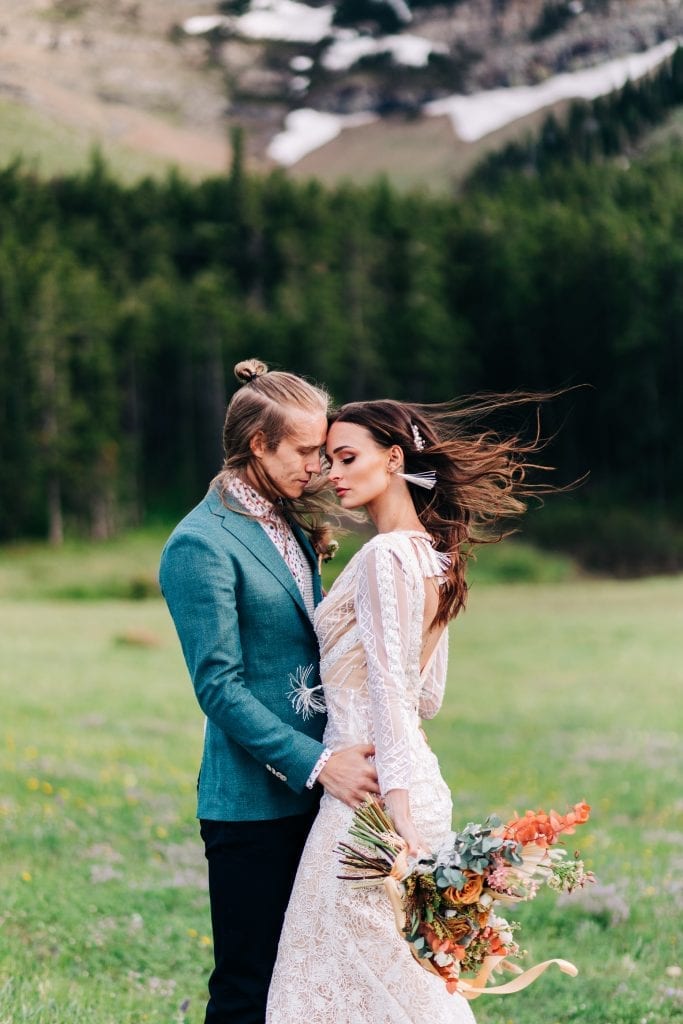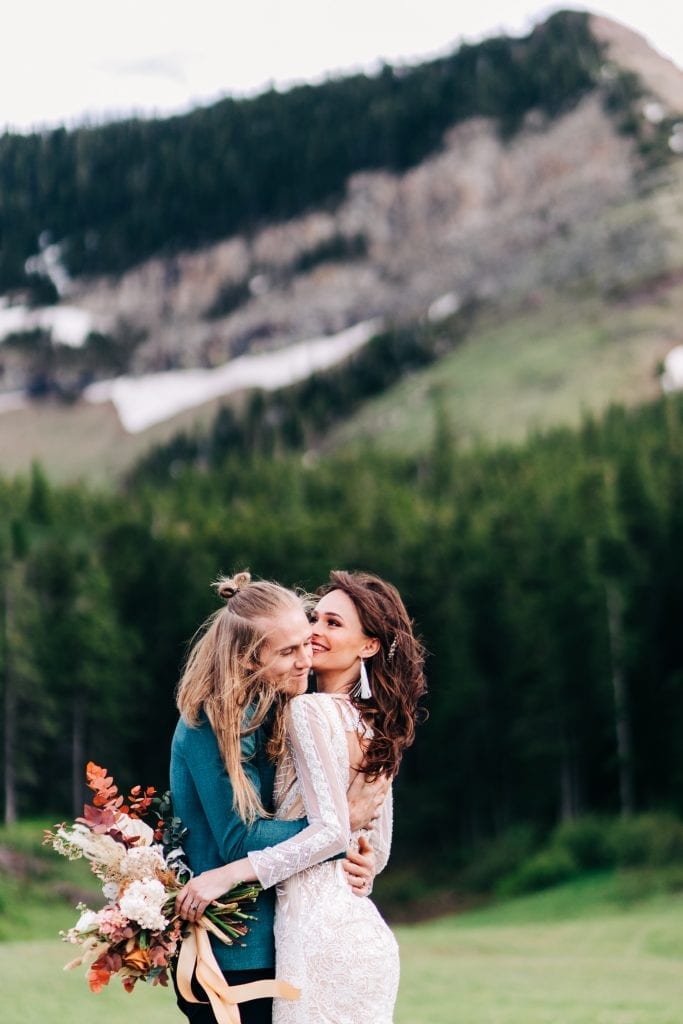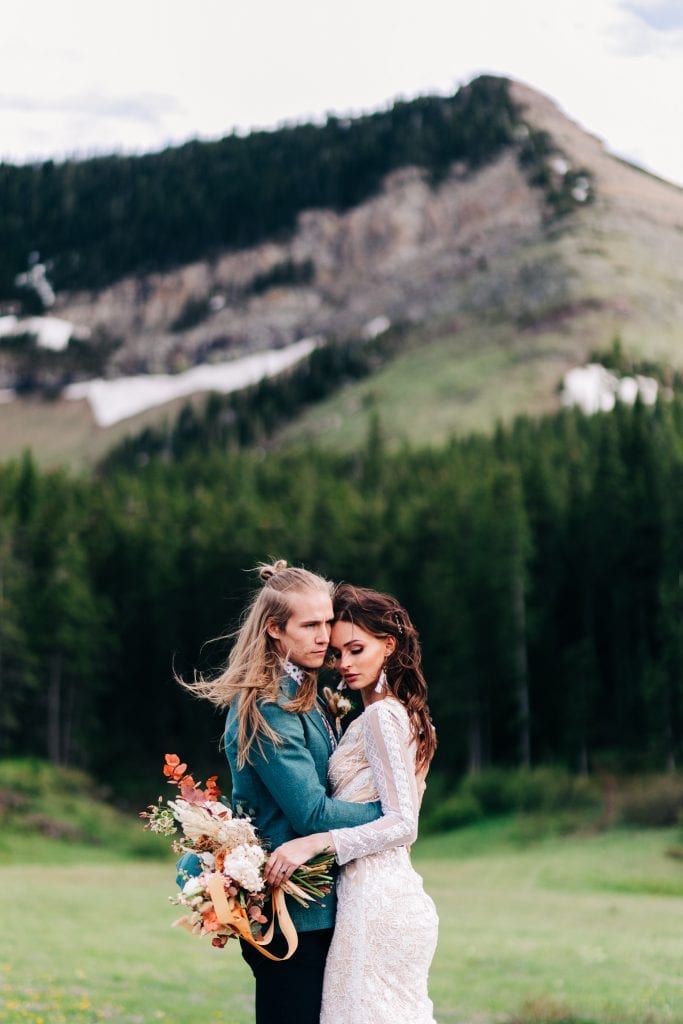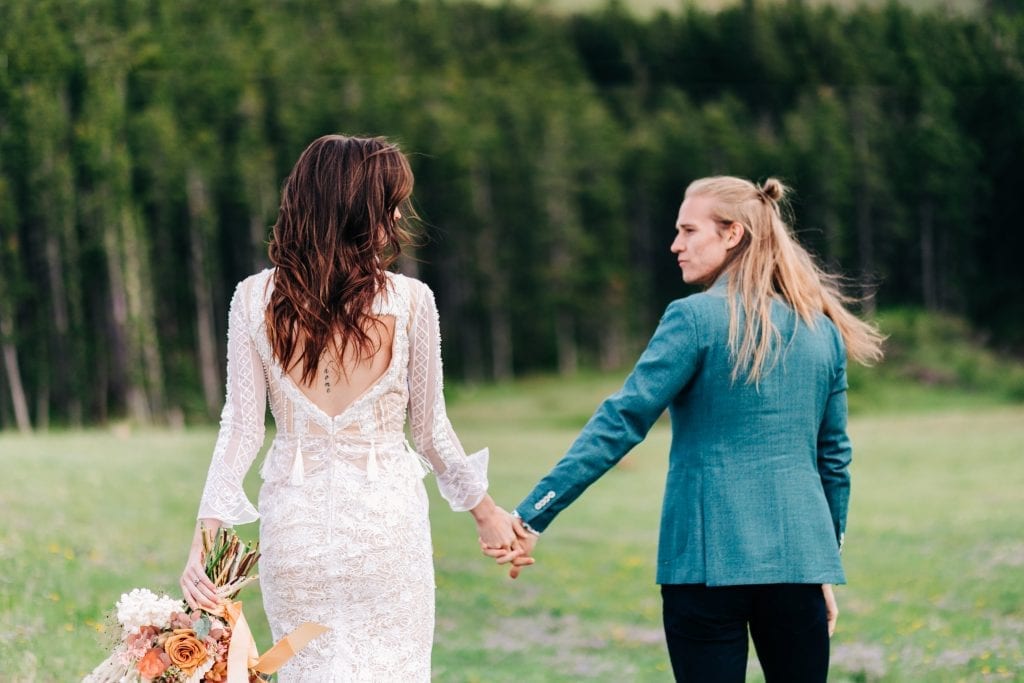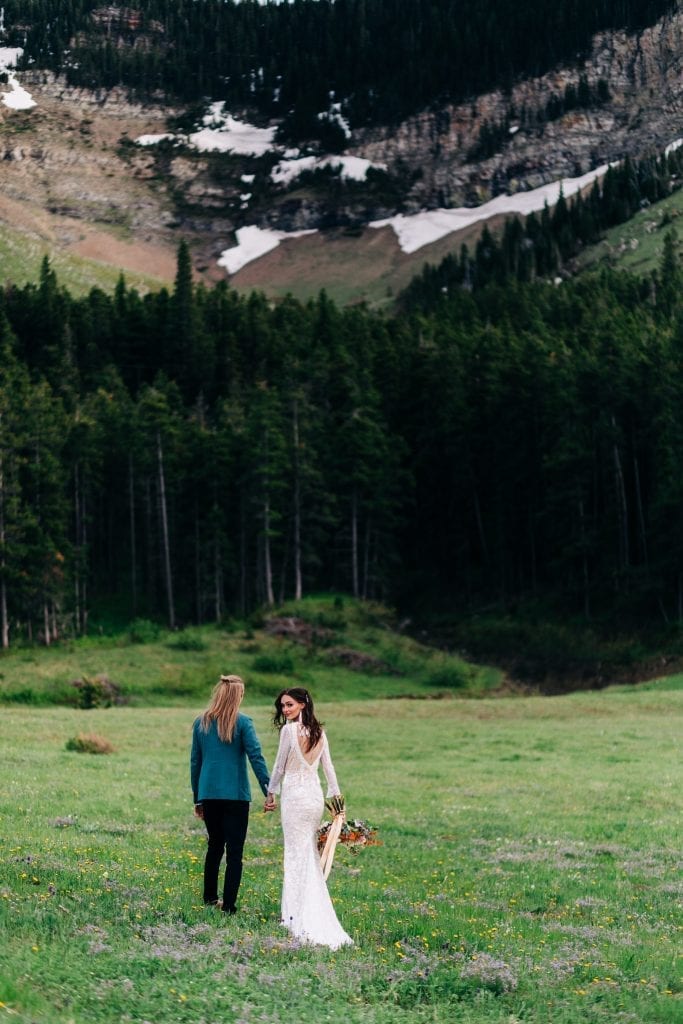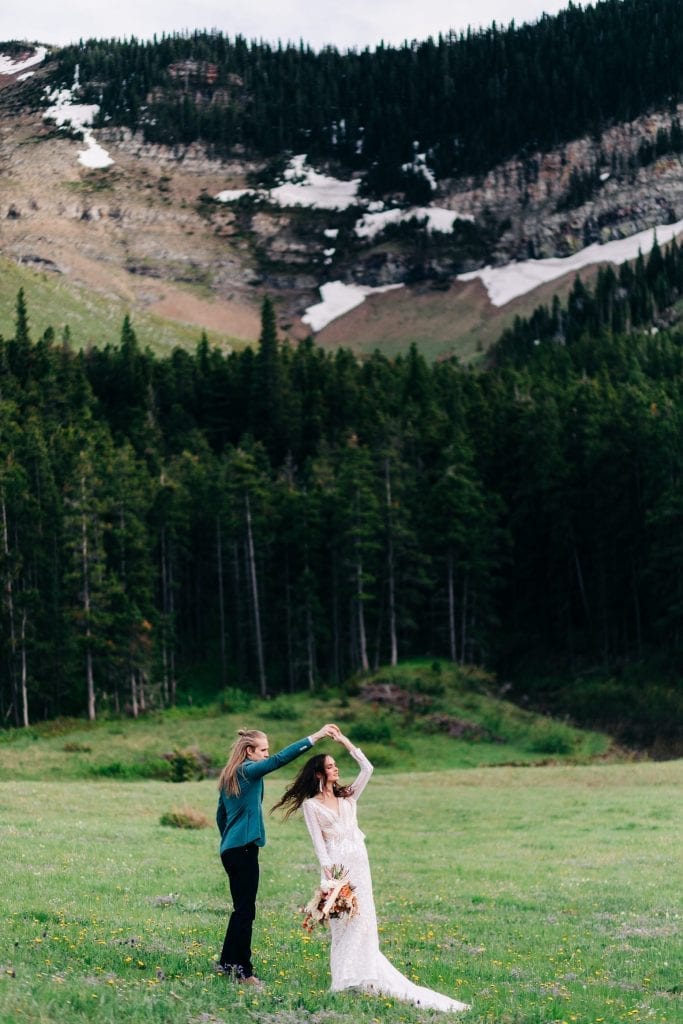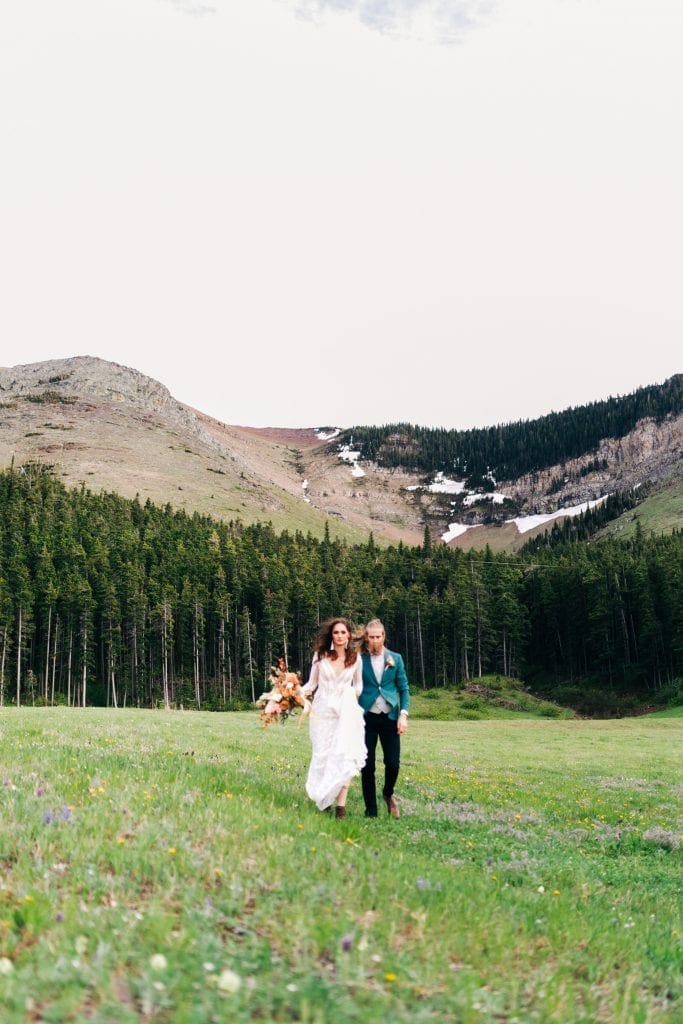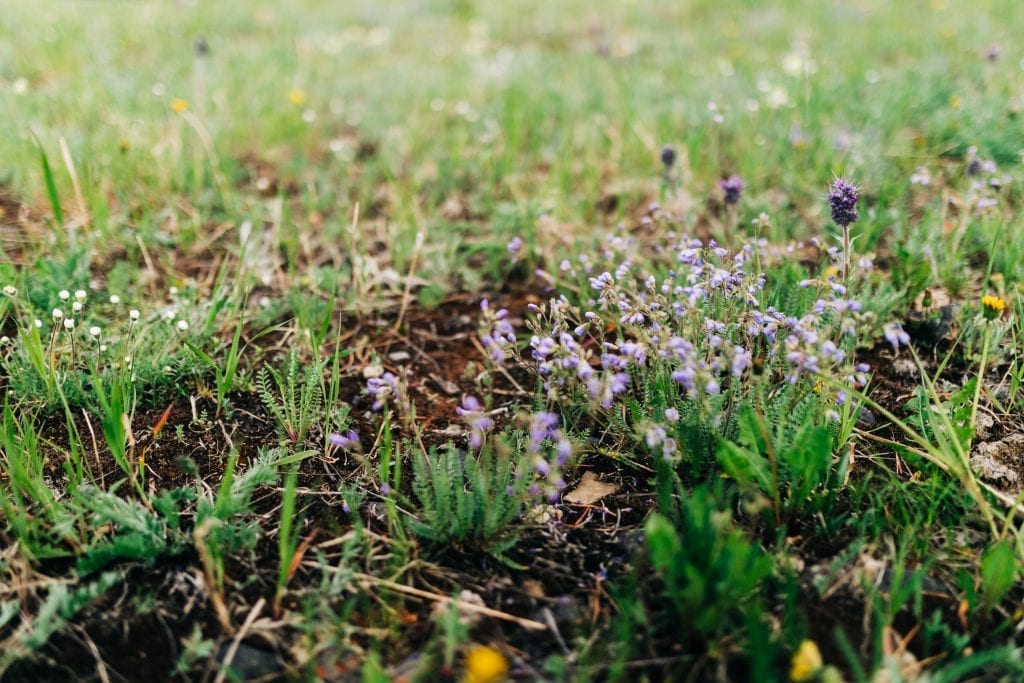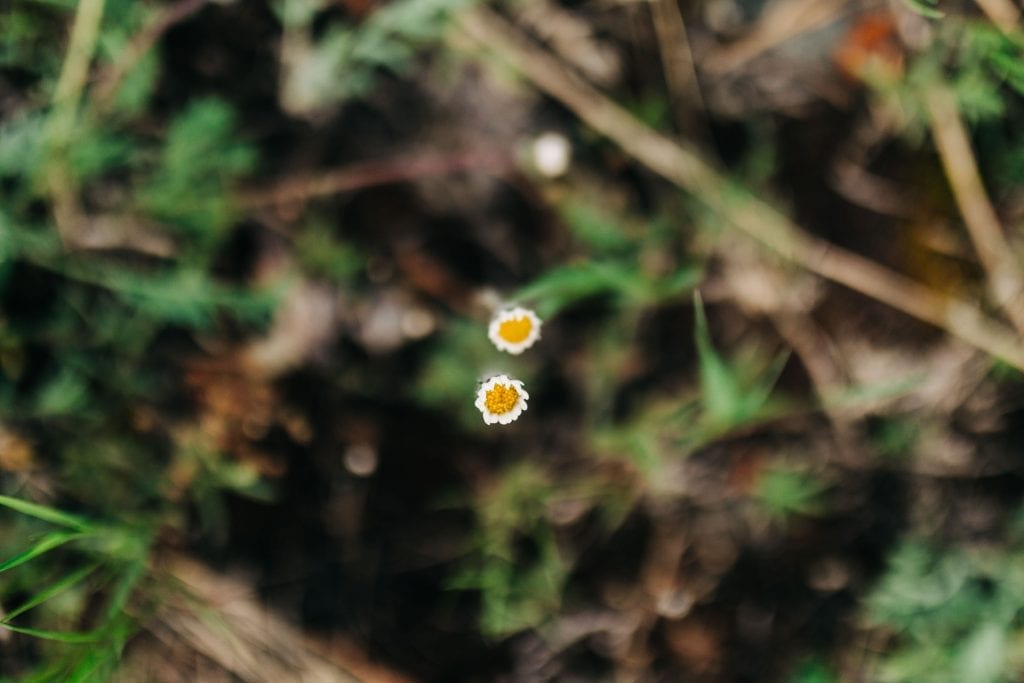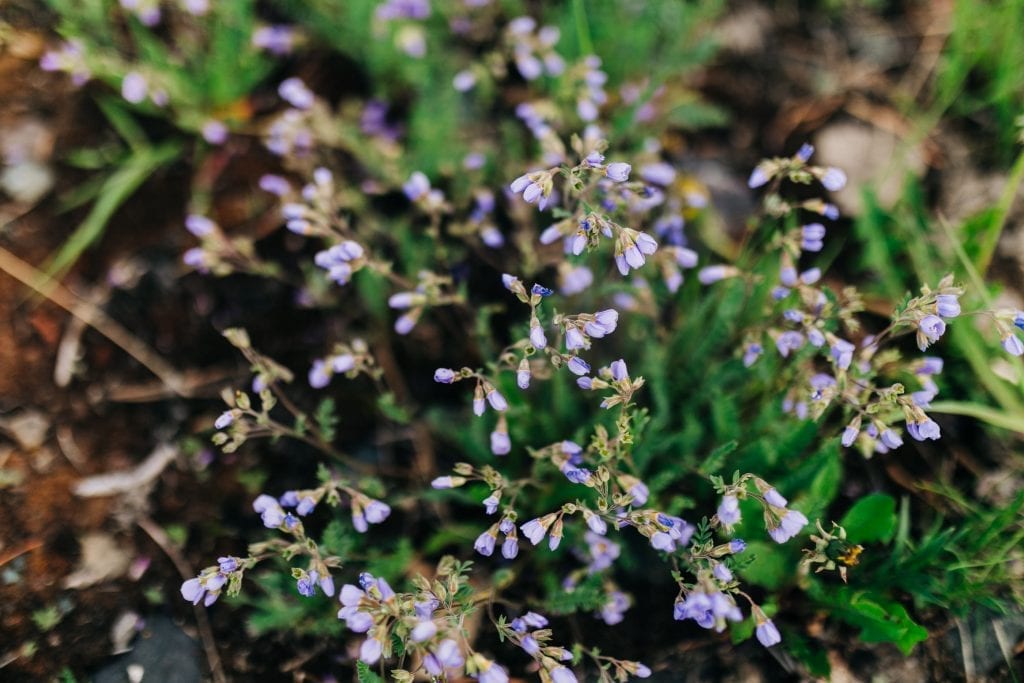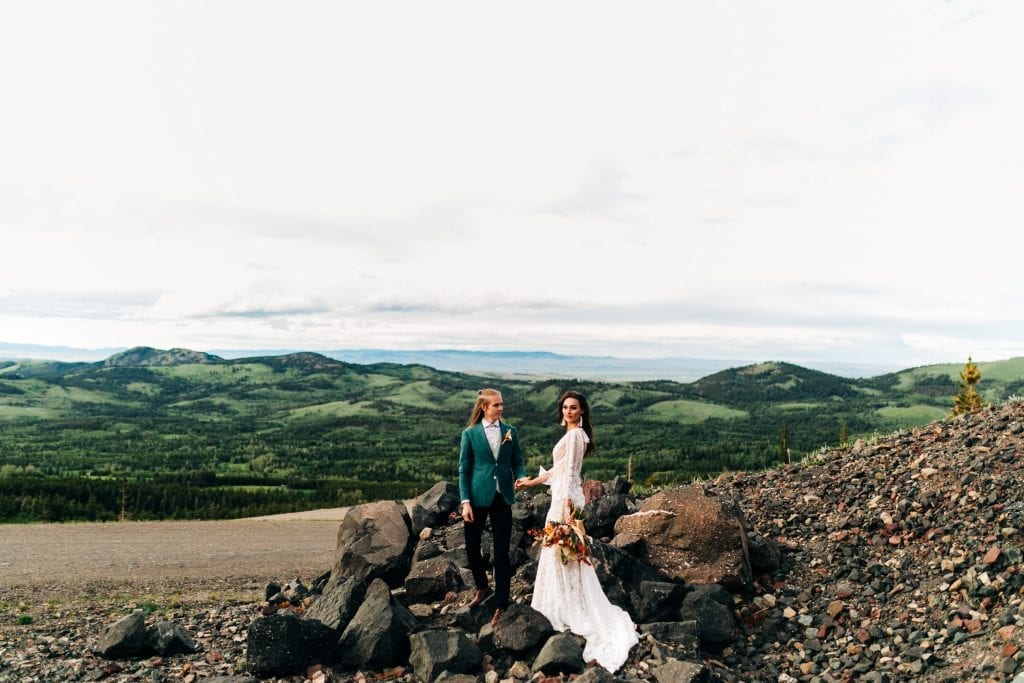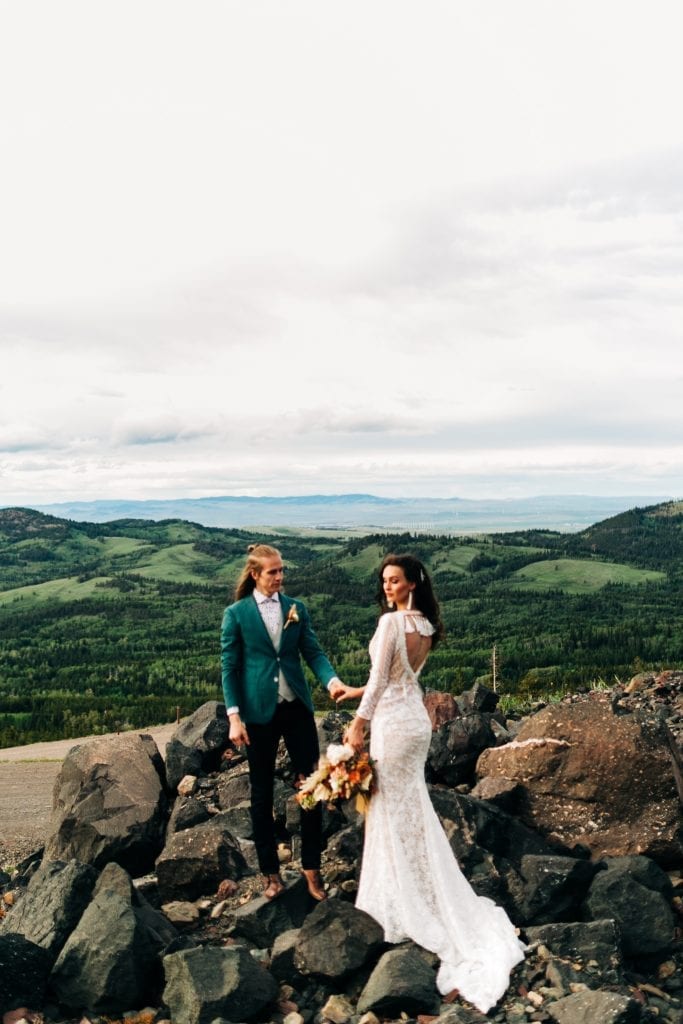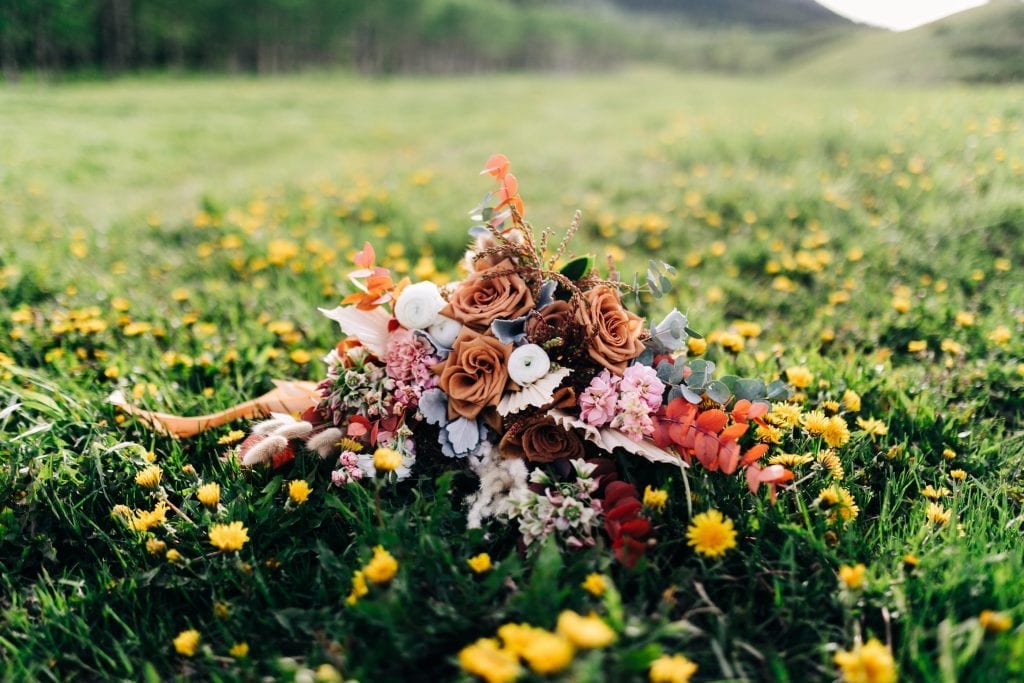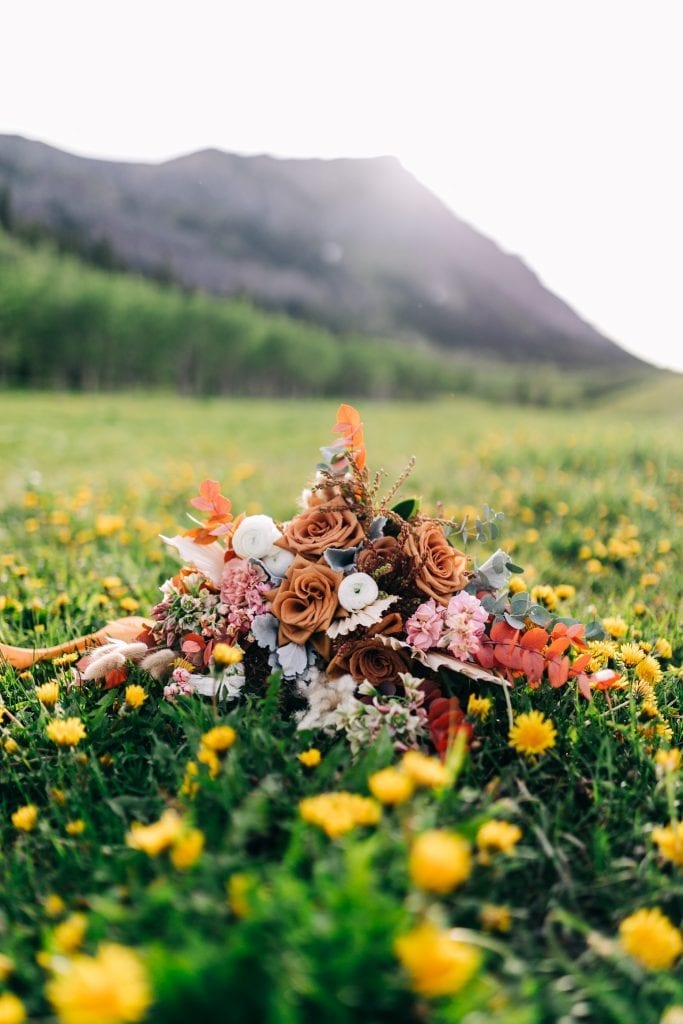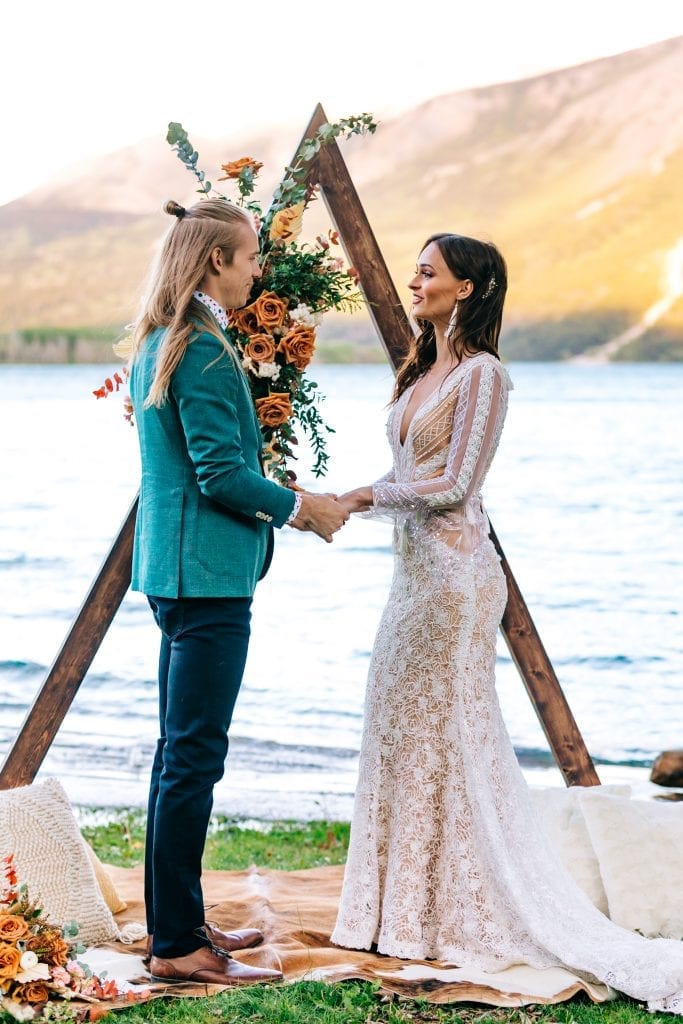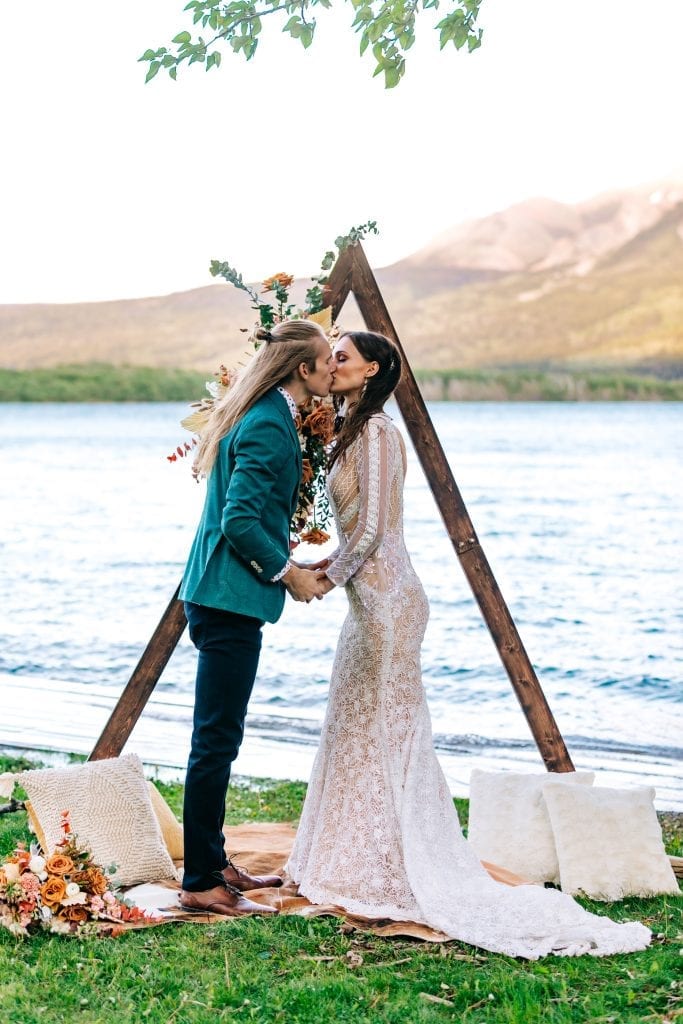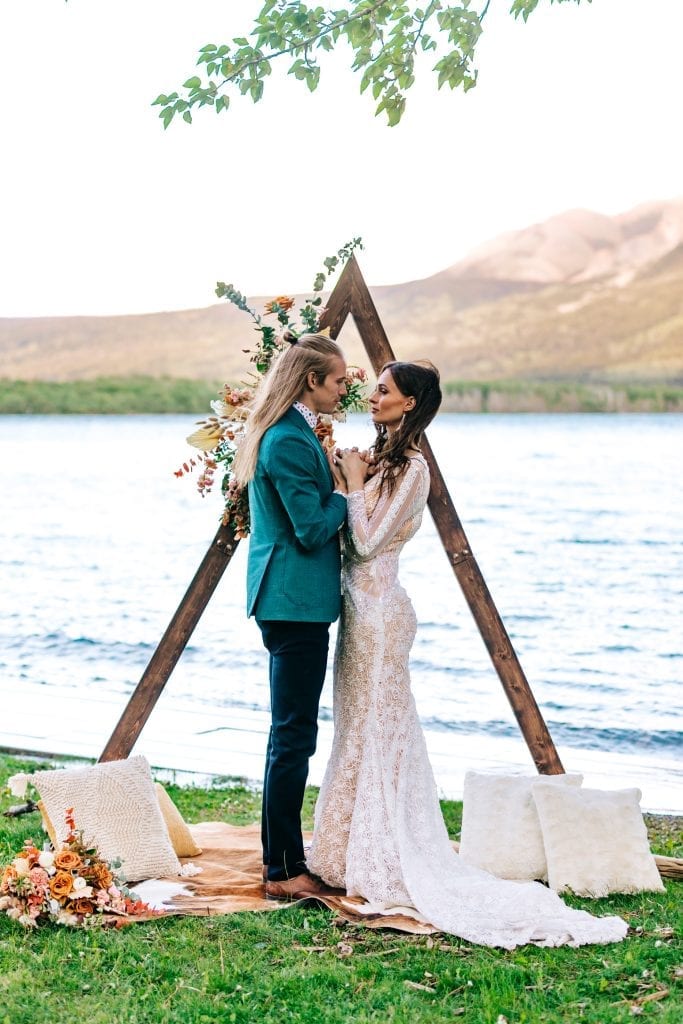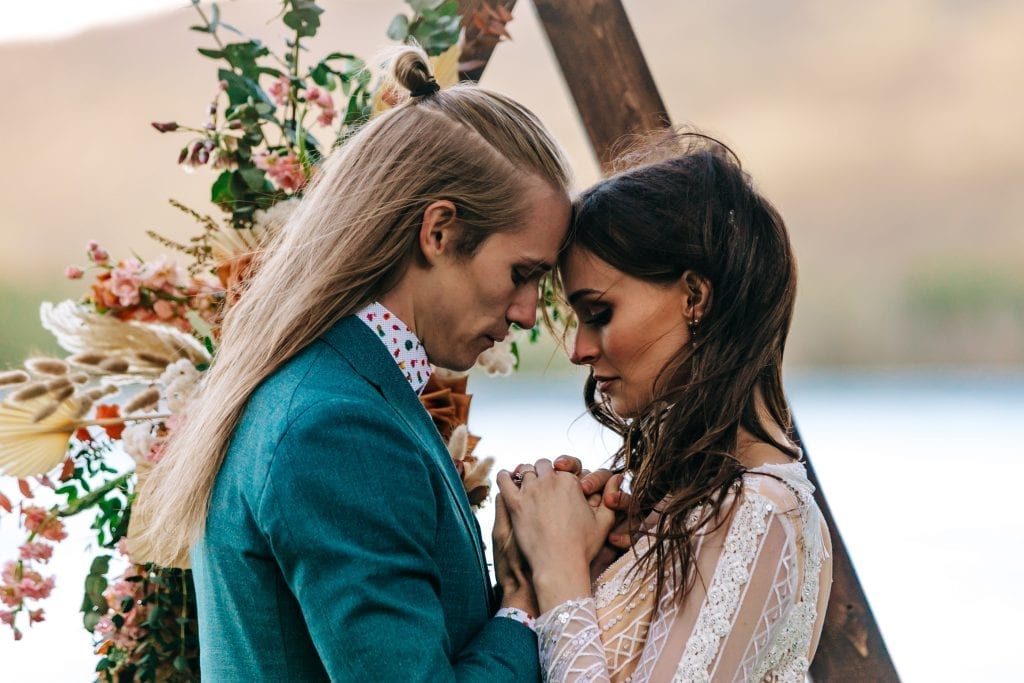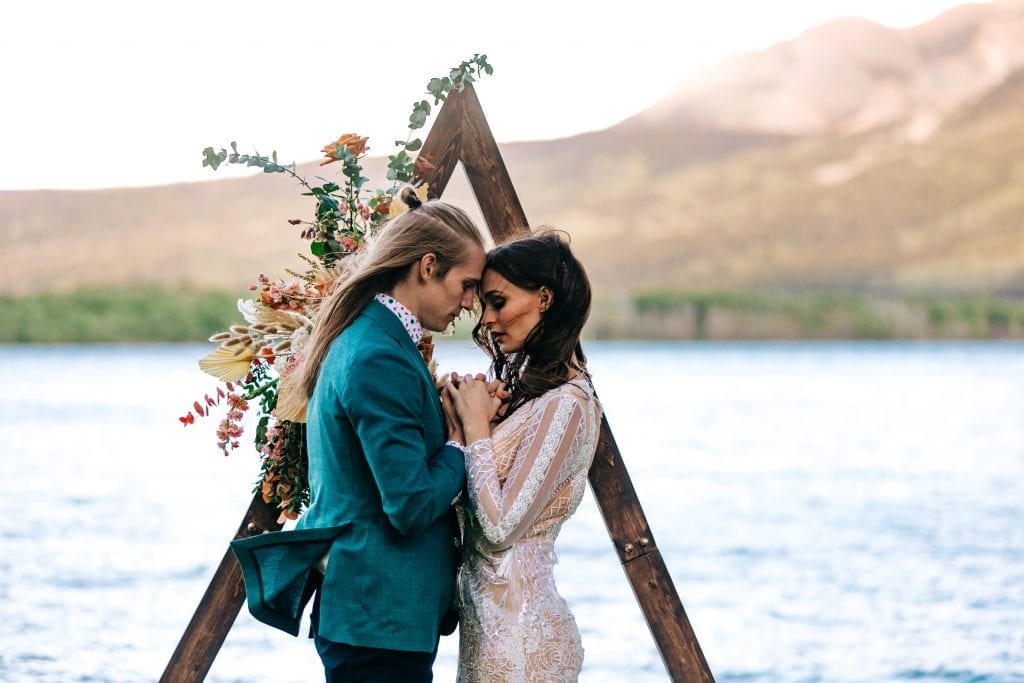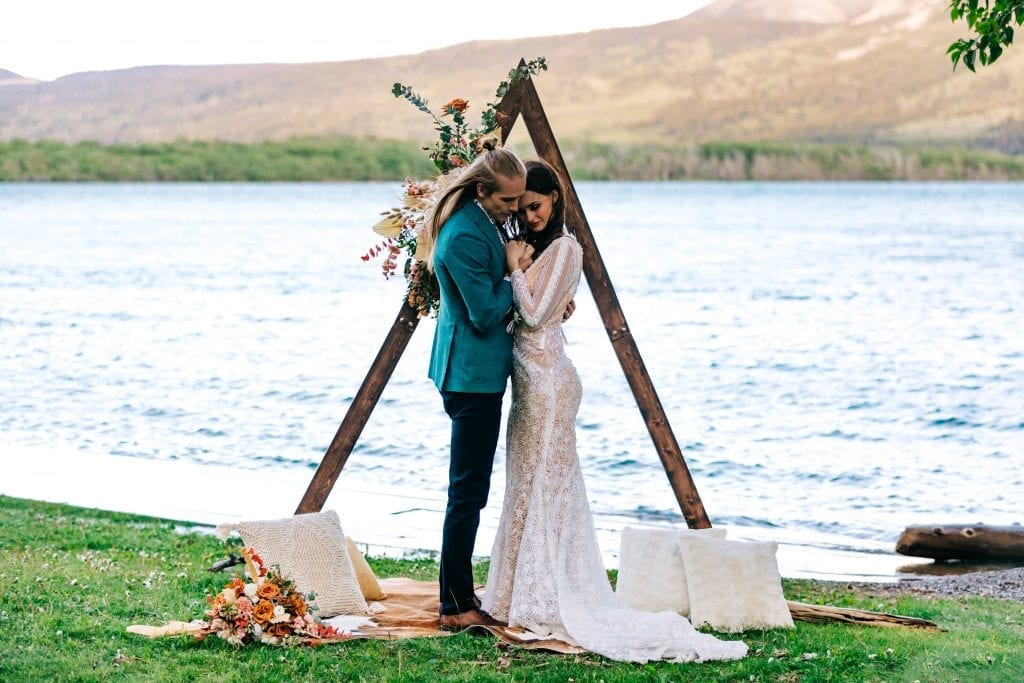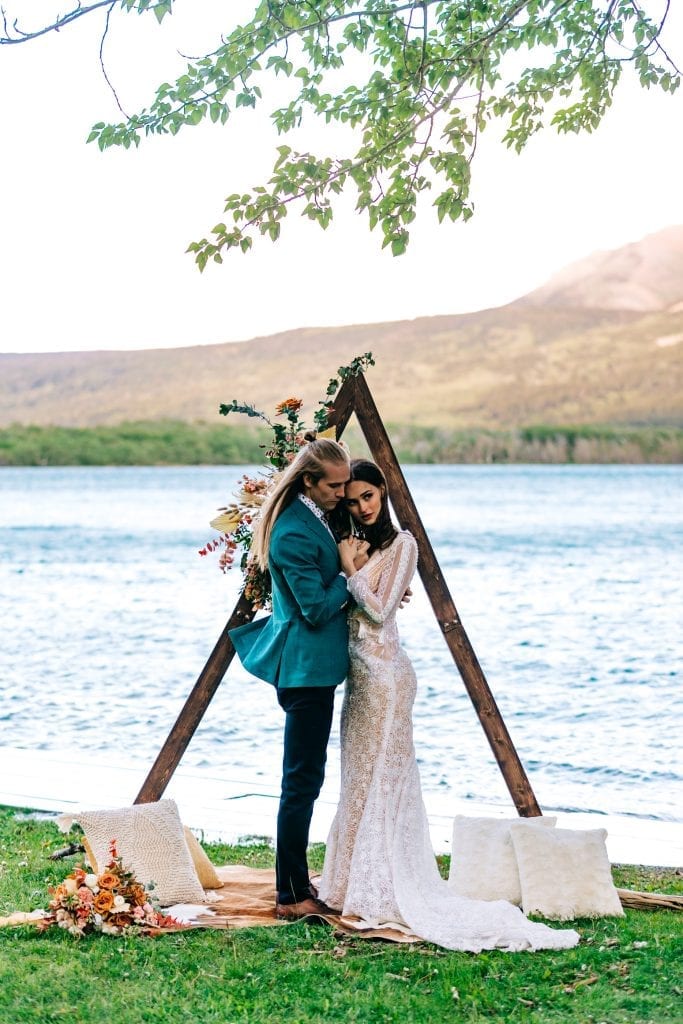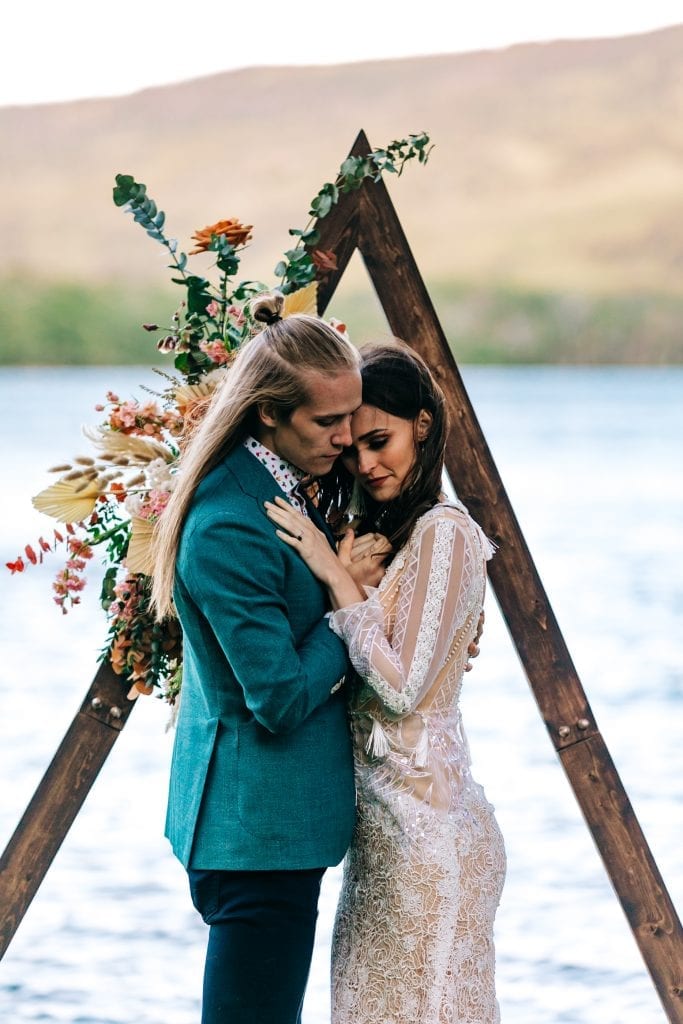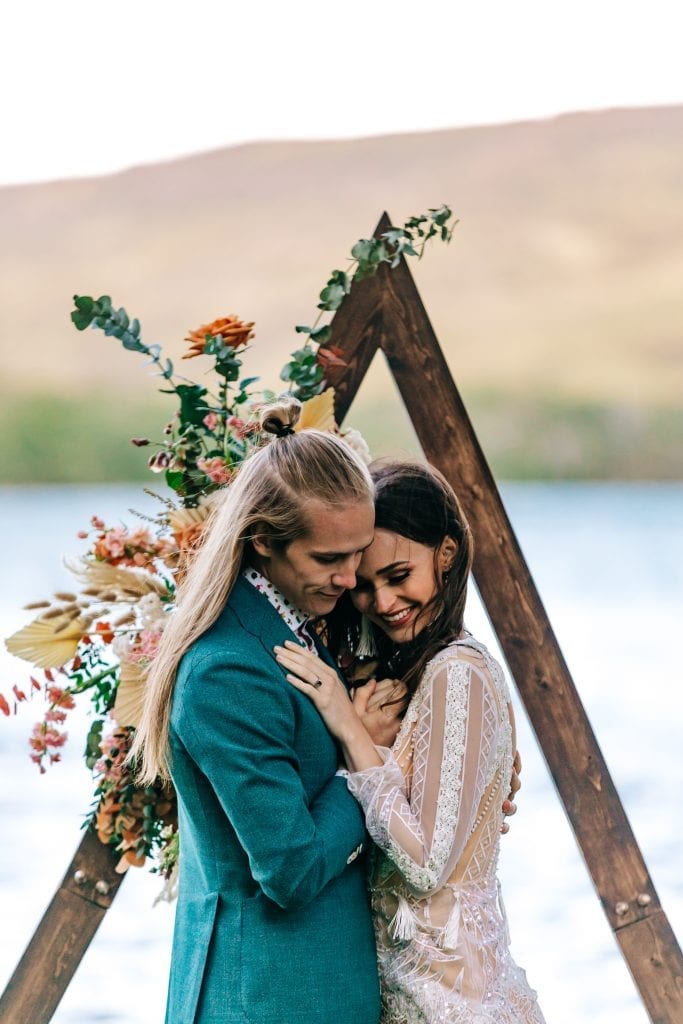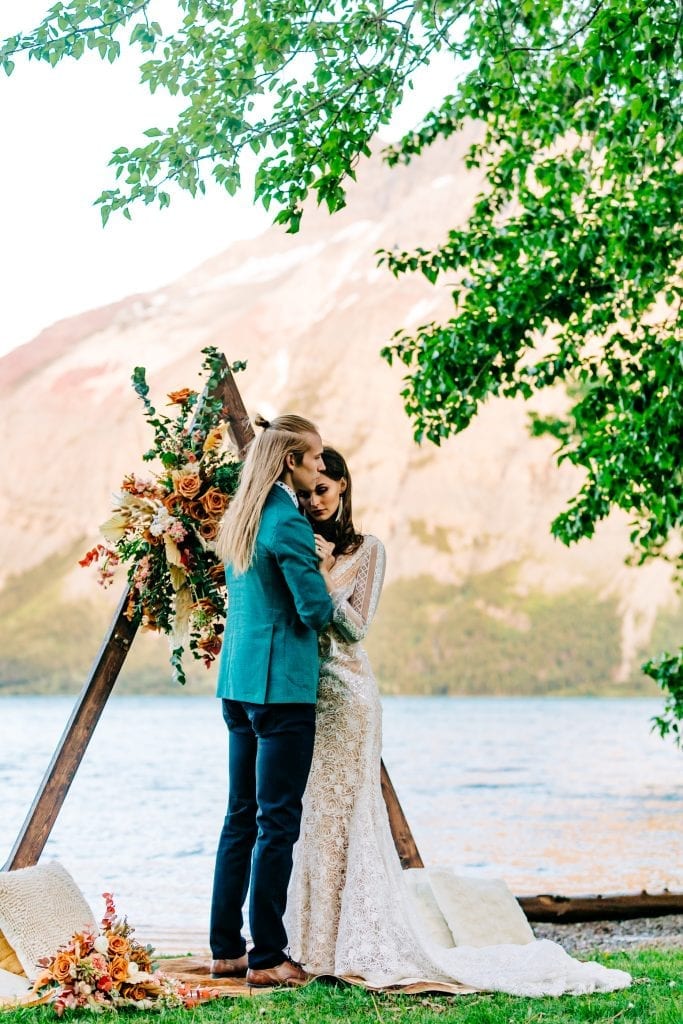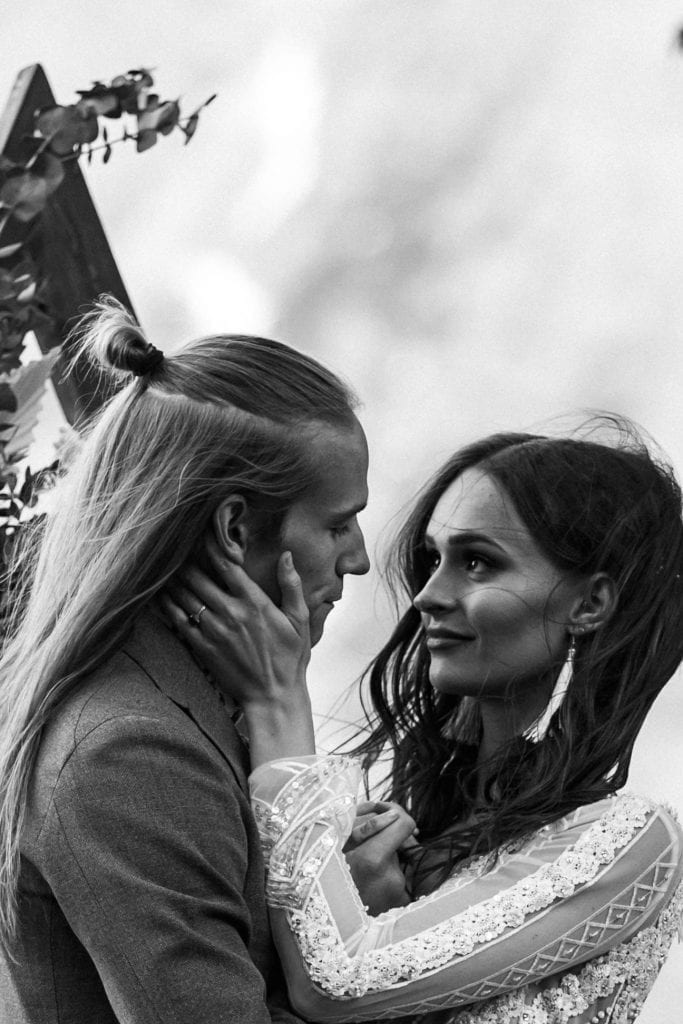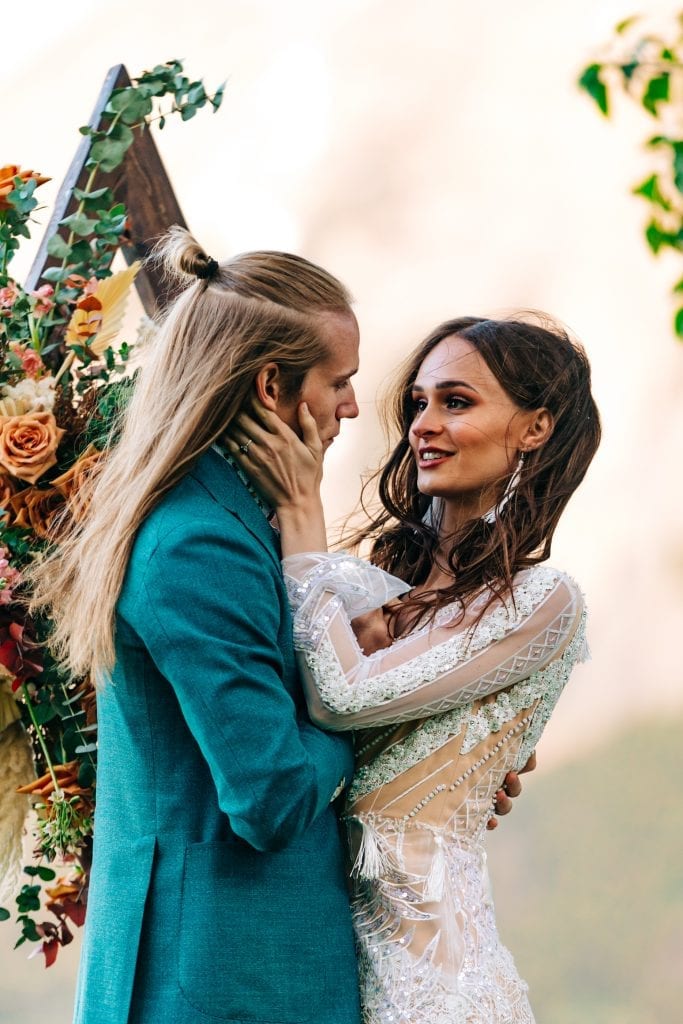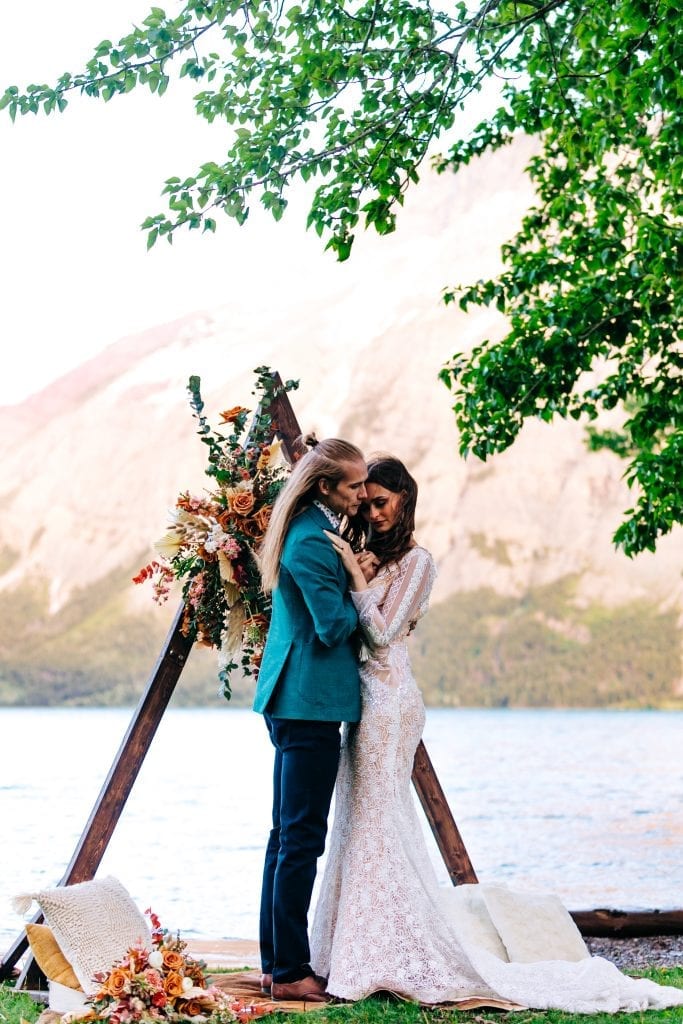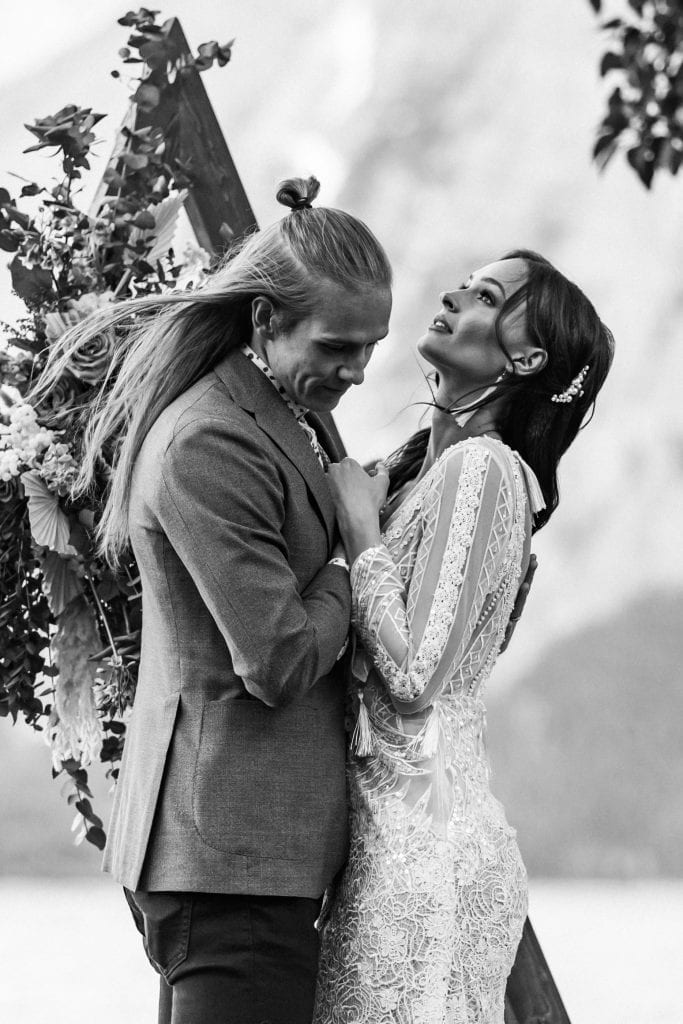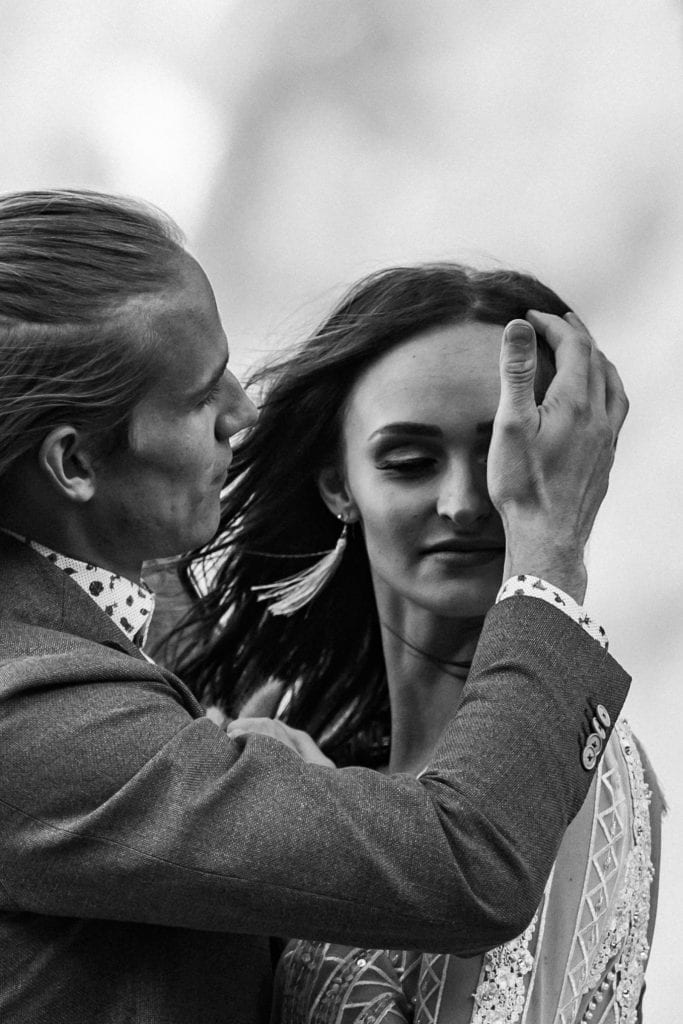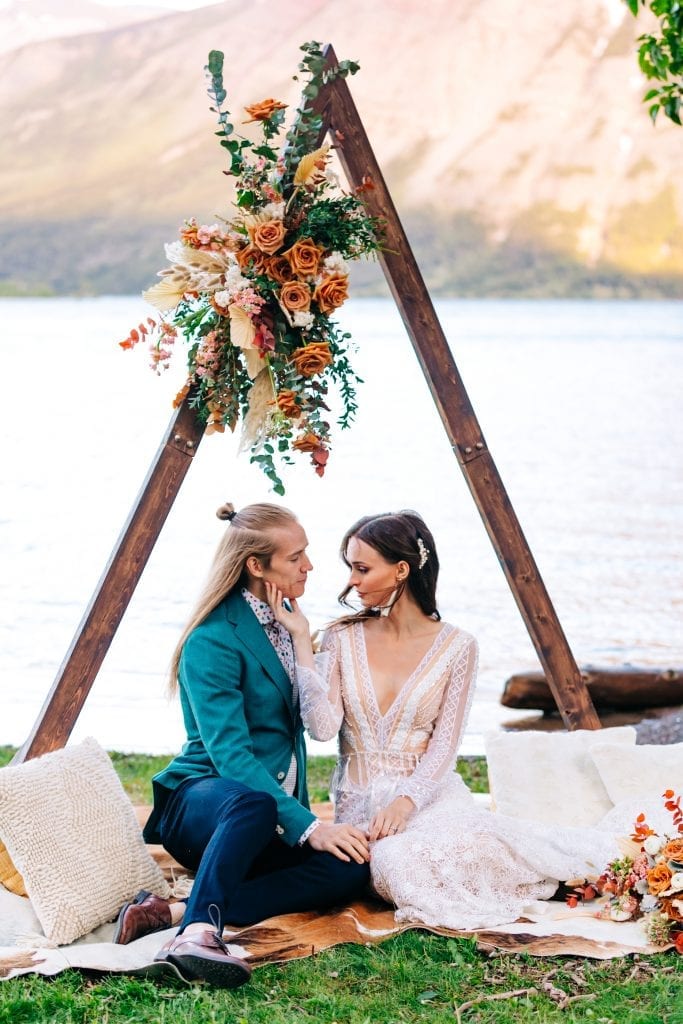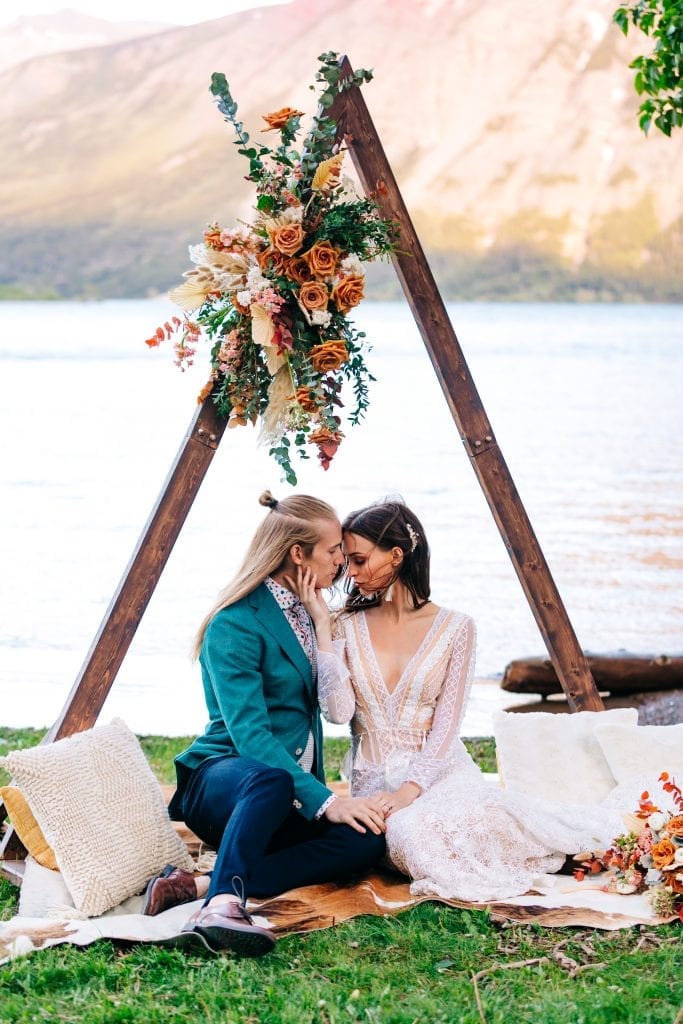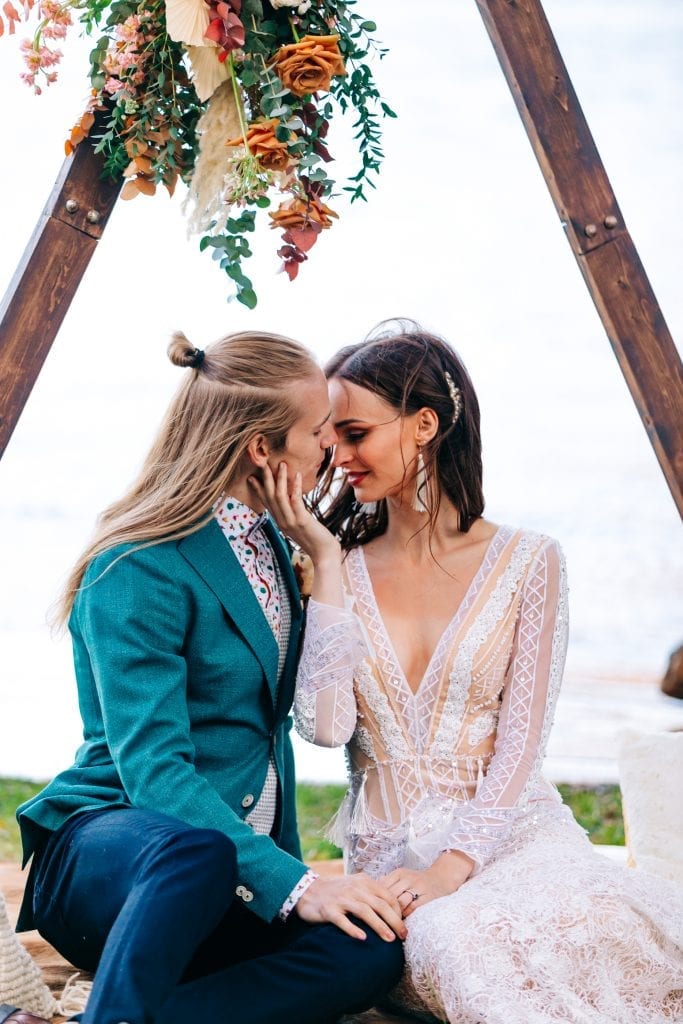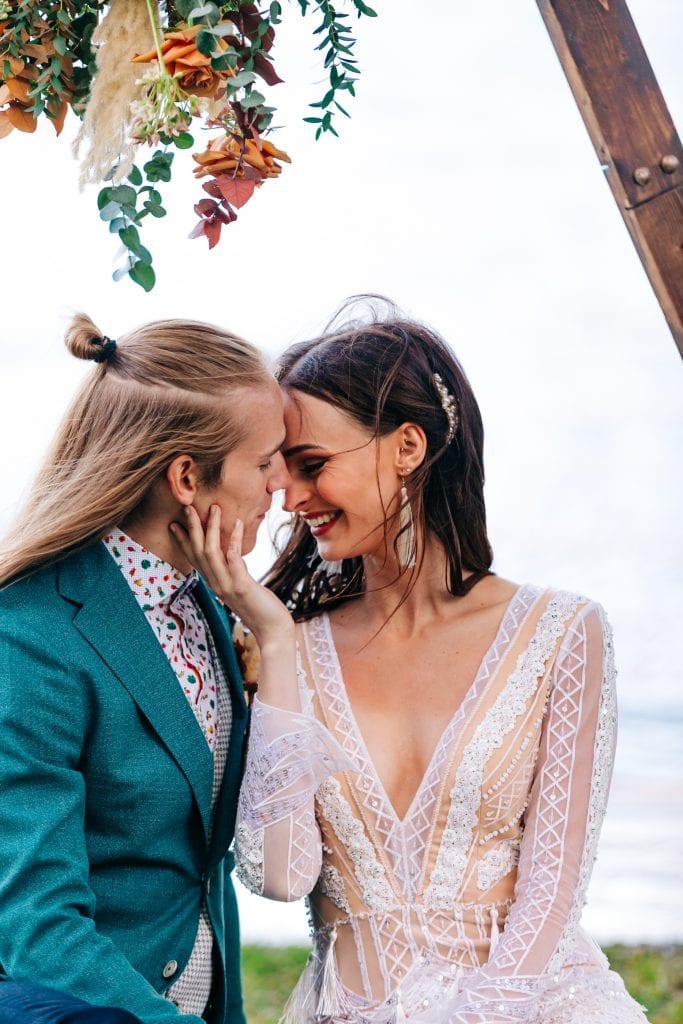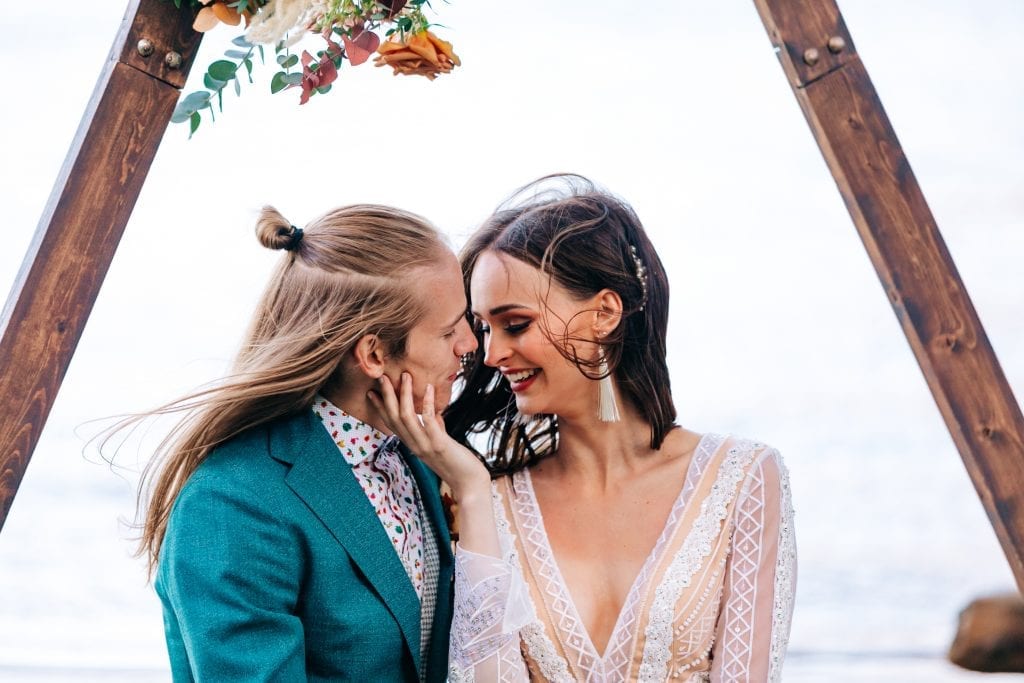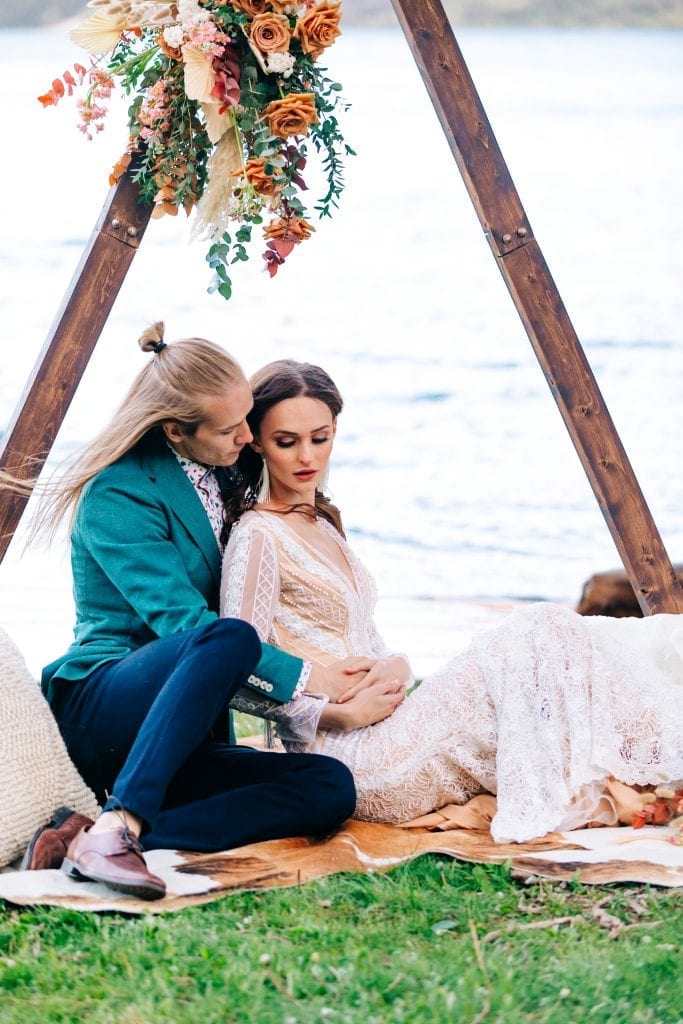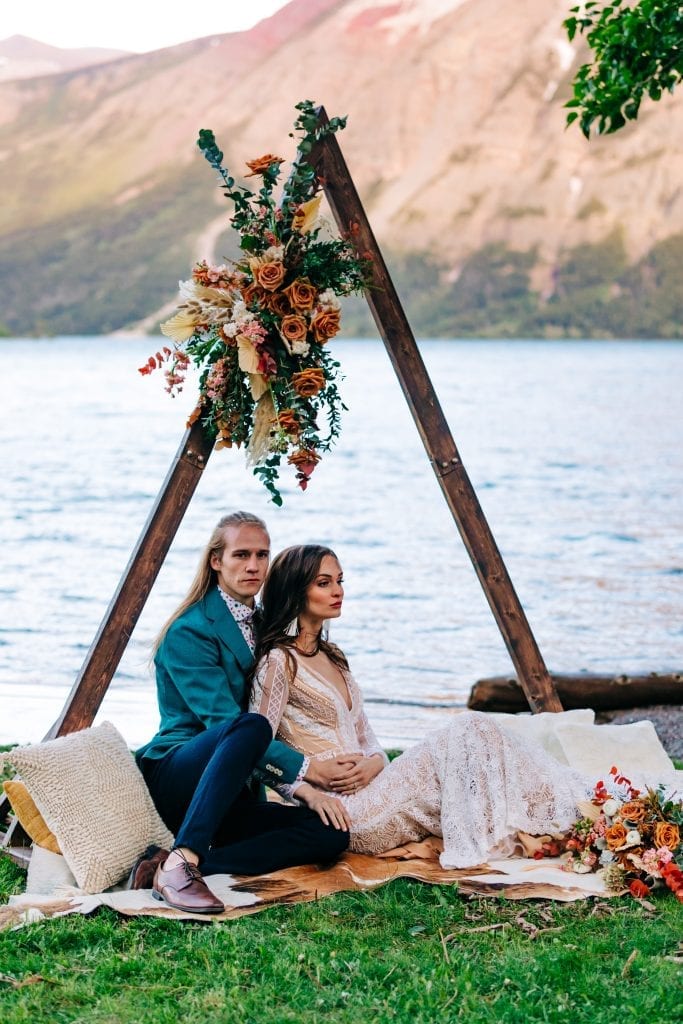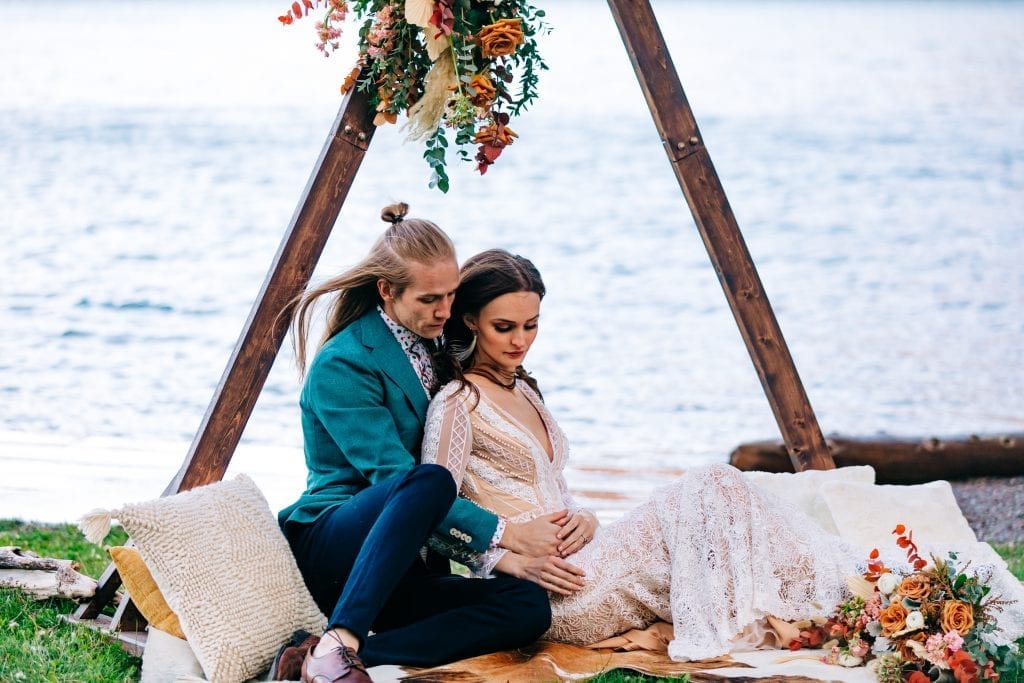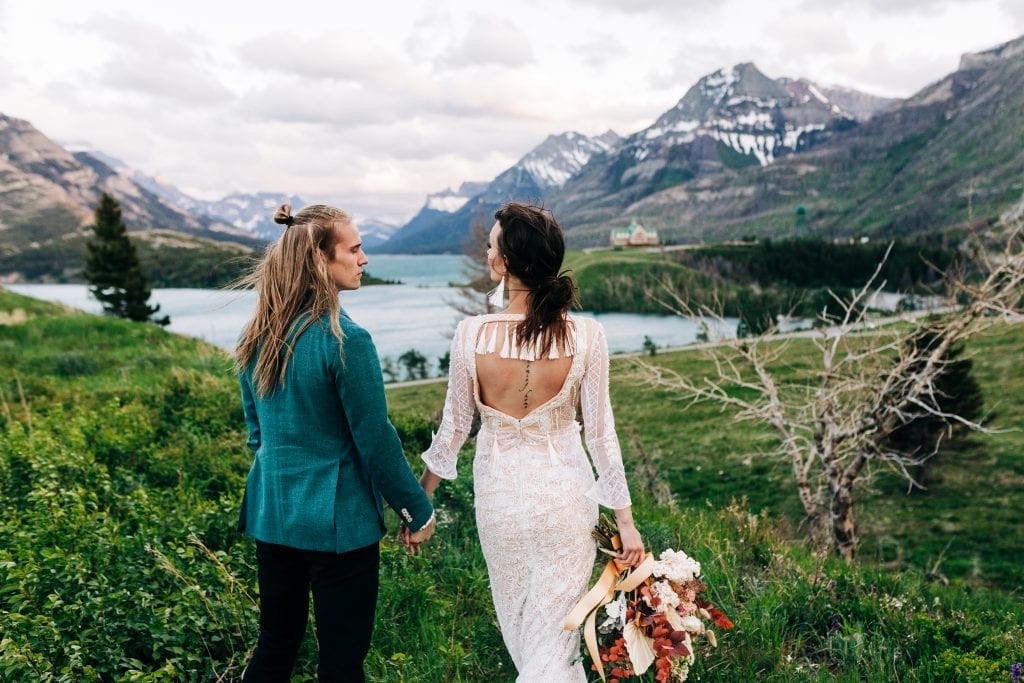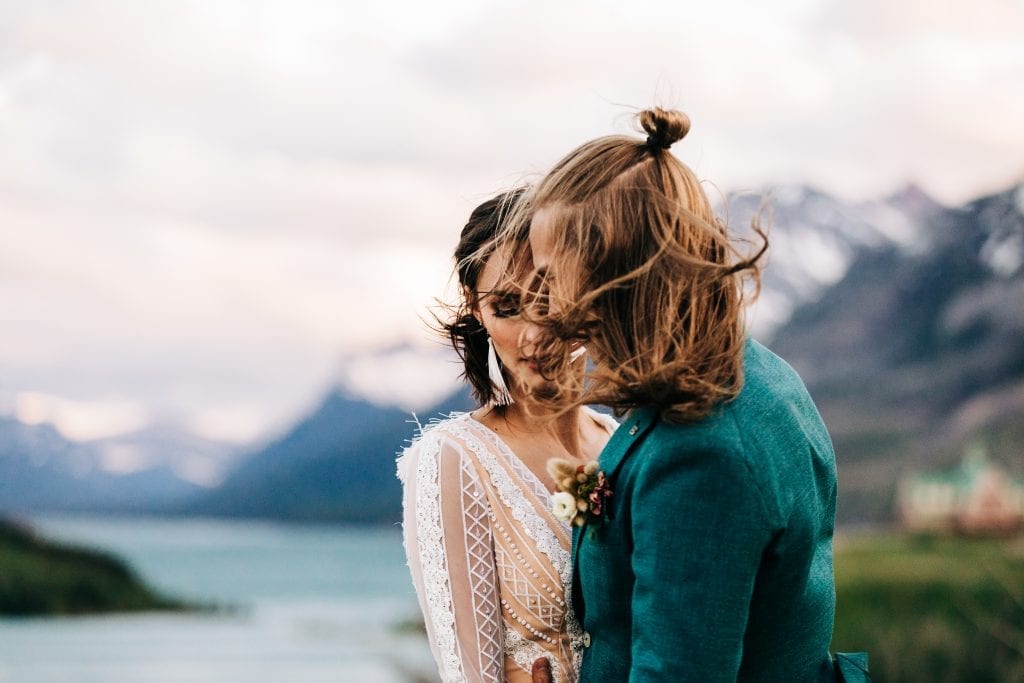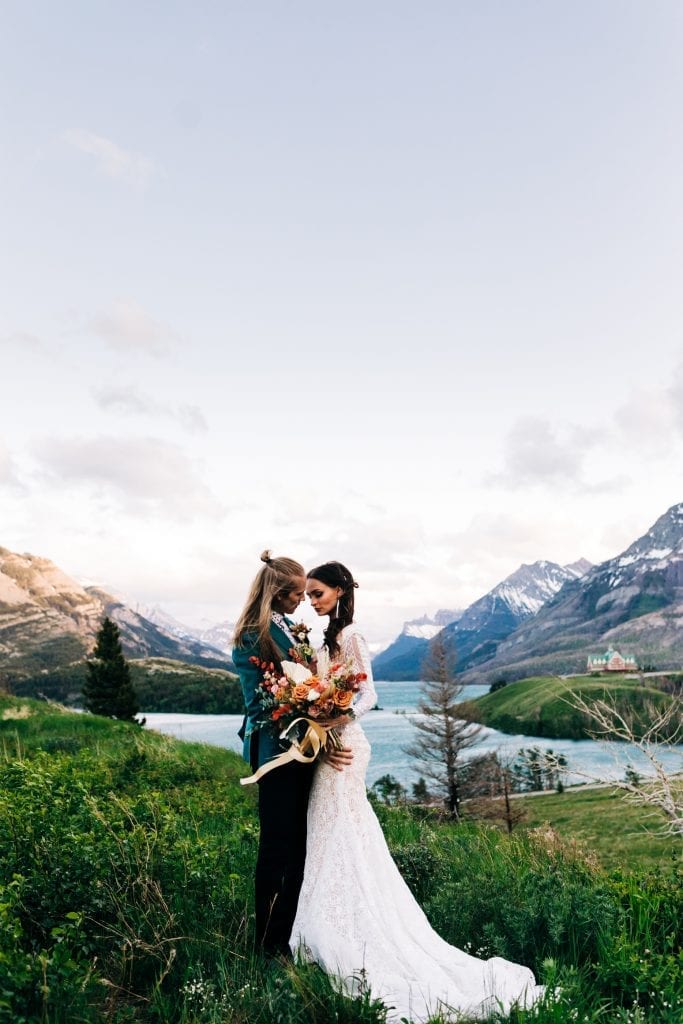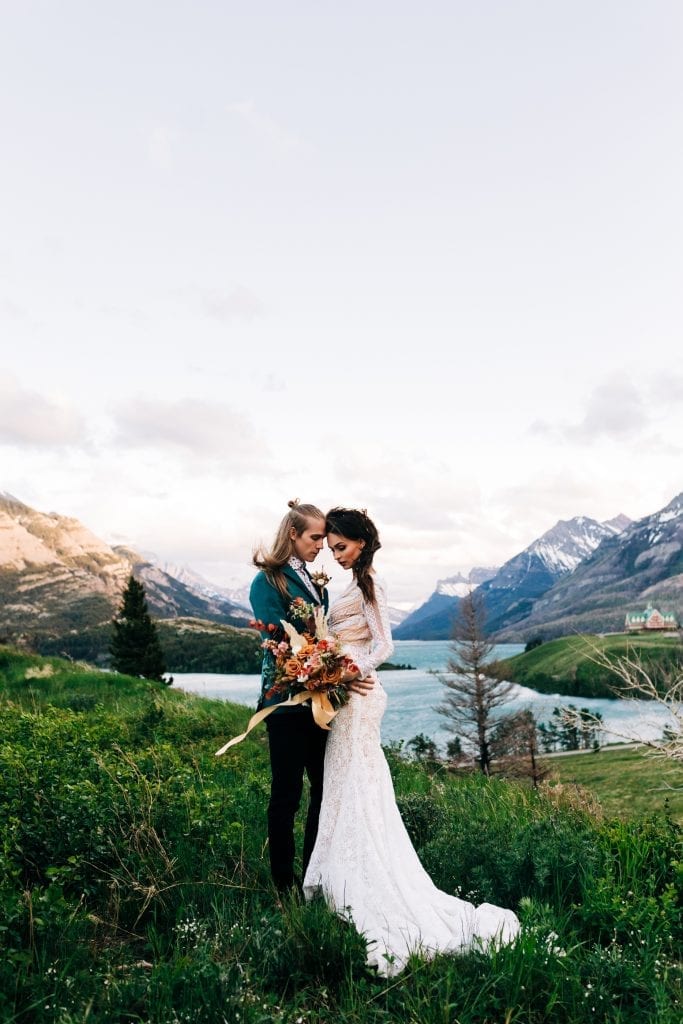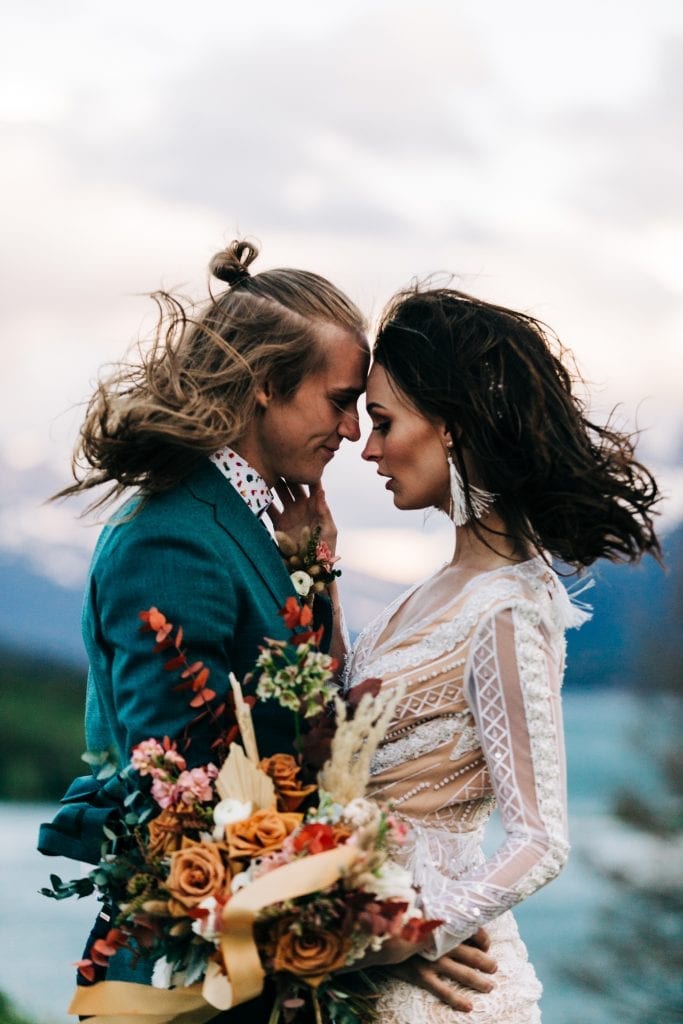 Vendors:⁠
Real rad in love couple | Mattlen & Keaton
Hair | Maisey Hicken ⁠
Makeup | Let Jegibb⁠
Florals | Bloom Diggity Floral⁠
Wedding Gown | AW Bridal
Menswear Styling | Natashas Finery + GiiiWomen⁠
Ring Boxes | Birch n Bloom⁠
Silk Ribbons | Silk and Willow⁠
Invites | Loft Designs Weddings⁠
Macarons | Pretty Sweet YYC⁠
Table Decor | Special Event Rentals Calgary + Crate and Barrel⁠
Triangle Arch | Birch n Bloom
Styling Team | Taylor Oseen, Brittney Hegerat & Melissa Blunden (that's me!)
---
If you enjoyed these beautiful Waterton National Park elopement images, please make sure to read my recent Leitch Collieries & Crowsnest Pass Elopement & Same Sex Waterton National Park Elopement for all your Southern Alberta elopement inspiration!