Winter Helicopter Elopement | The Lodge at Panther River Adventure Elopement
The Story
Steph and Tyler reached out in early 2020 right after I partnered with The Lodge at Panther River Adventure Elopement to create our own exclusive packages together. With all the trials that happened worldwide over 2020, we had our hands full planning and restructuring the day: originally it was going to be on the cliff side with a river and valley view, but with the weather and road conditions, we chose down by the river side as the location and much to my surprise – just like that, it became a winter helicopter elopement! Steph wanted her high up views, and Tyler wasn't opposed to helicopters at all (more on that later). Add onto the stress that accompanies planning an intimate wedding a new born baby – Maverick joined us Earth-side only a few weeks before the elopement day!
A small glimpse into what this magical day held:
Waking up before 4am, and with just their closest family members present, these two shared their vows at sunrise inside a river gorge, while it softly snowed all around us – it was April after all and in the mountains. After the most stunning ceremony, the four of us (+Nikki of Nory Films) jumped into a helicopter and went high into the alpine to a private backcountry location to celebrate! And of course we did – Tyler is a helicopter mechanic in the military, he even gave us part of the safety walk through prior to hoping in! Lake Louise Elopement
Steph and Tyler and Maverick, thank you again for sharing this incredible adventure with me. For asking me to be part of your story AND for allowing me to help create something so authentically you! I am incredibly humbled and honoured by your trust in me and for allowing me to photograph your beautiful love story.
Here are a few of my favourites from their Winter Helicopter Elopement at the Lodge at Panther River.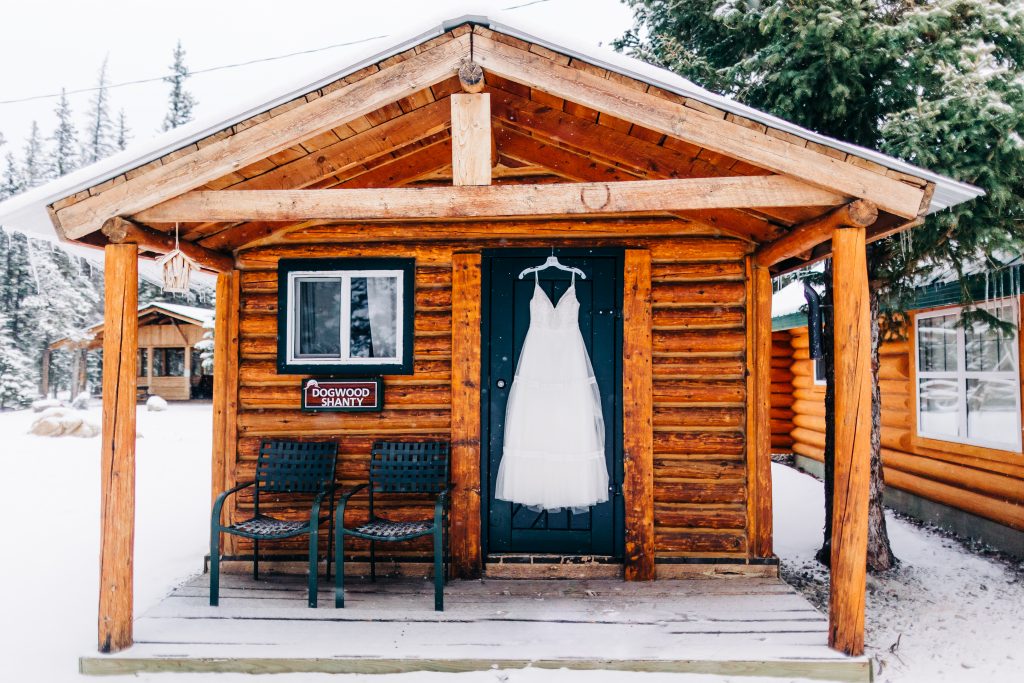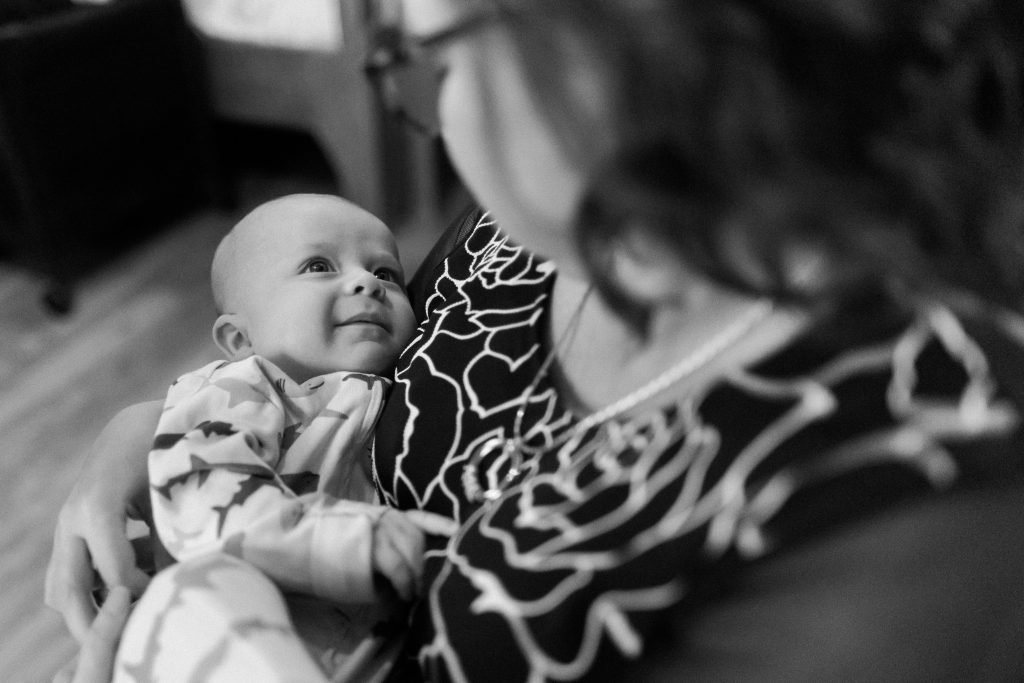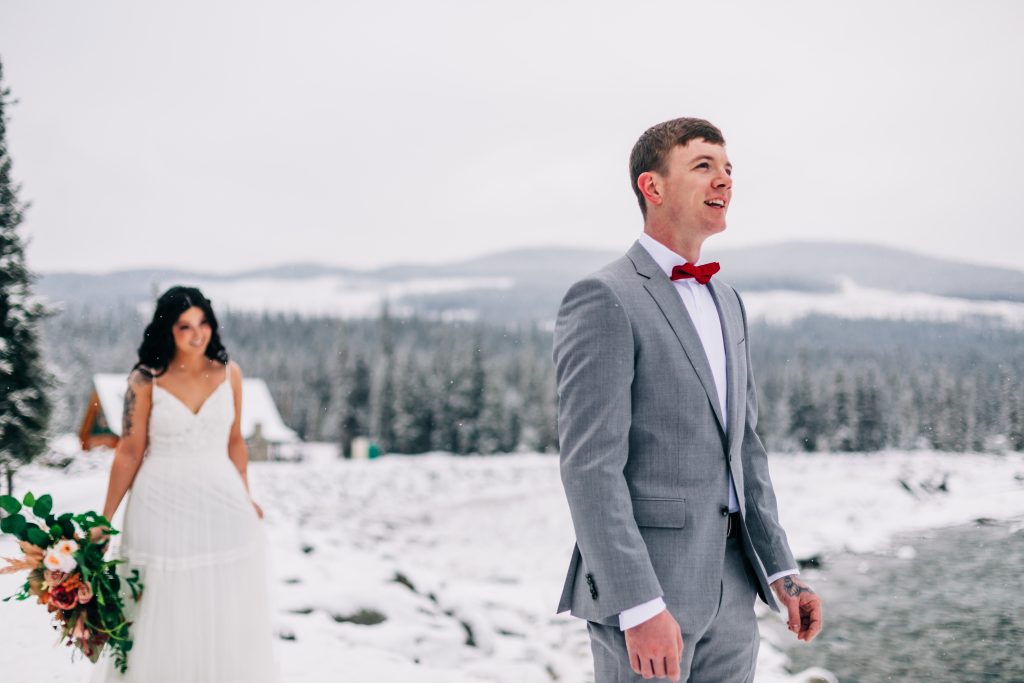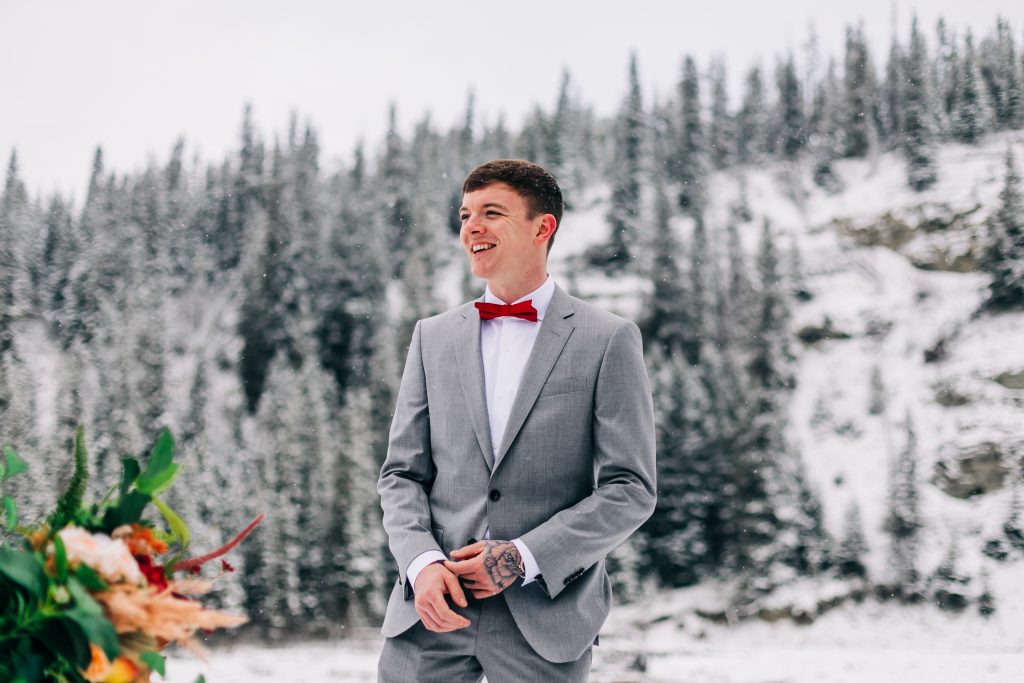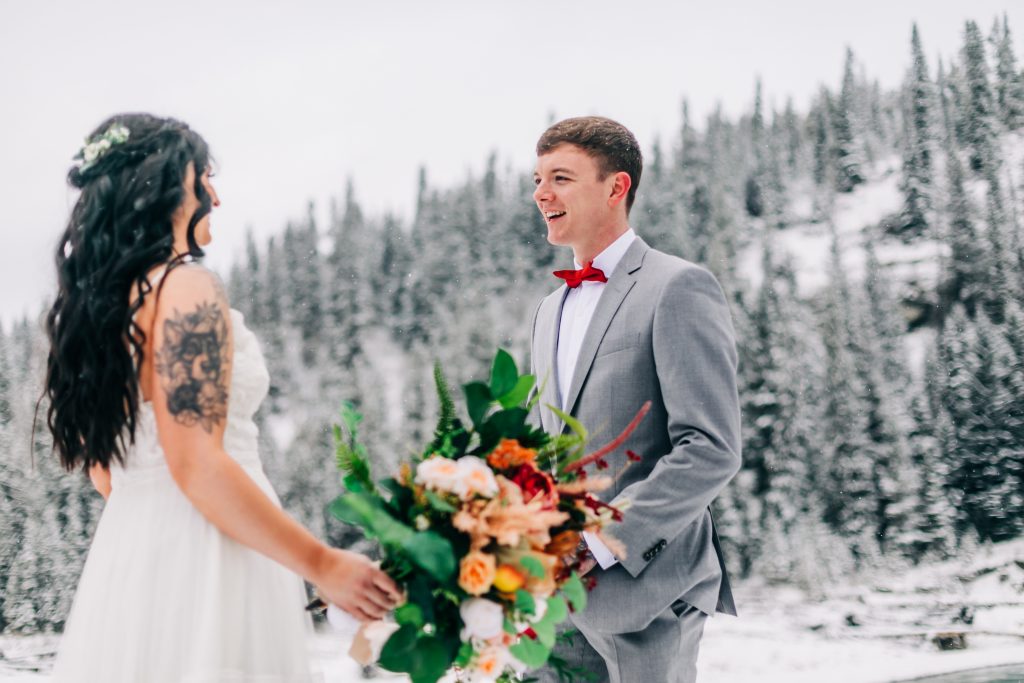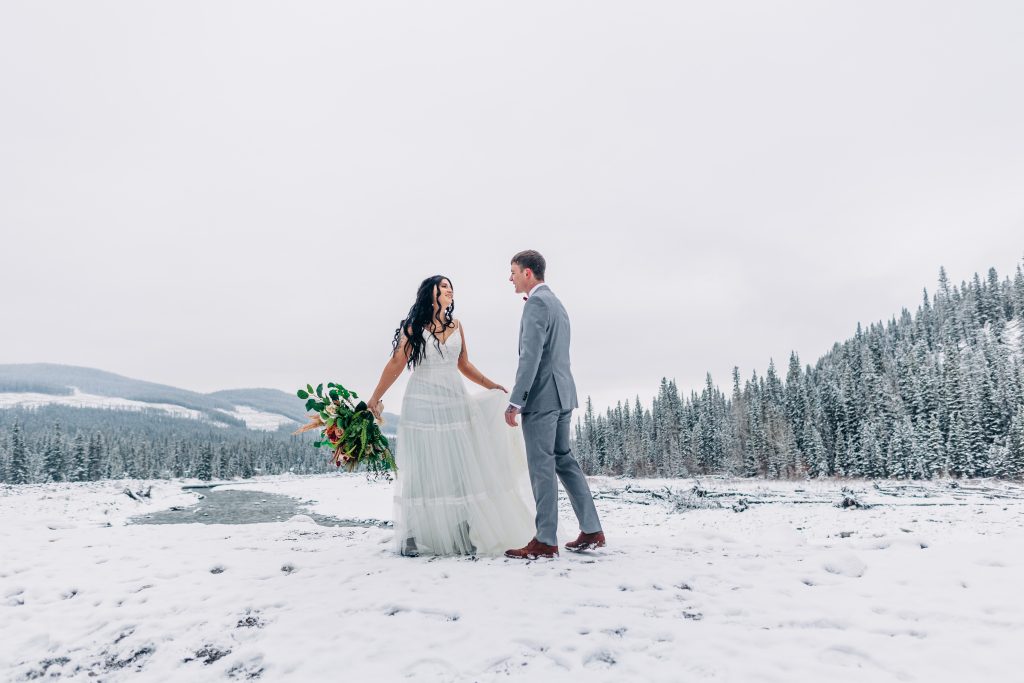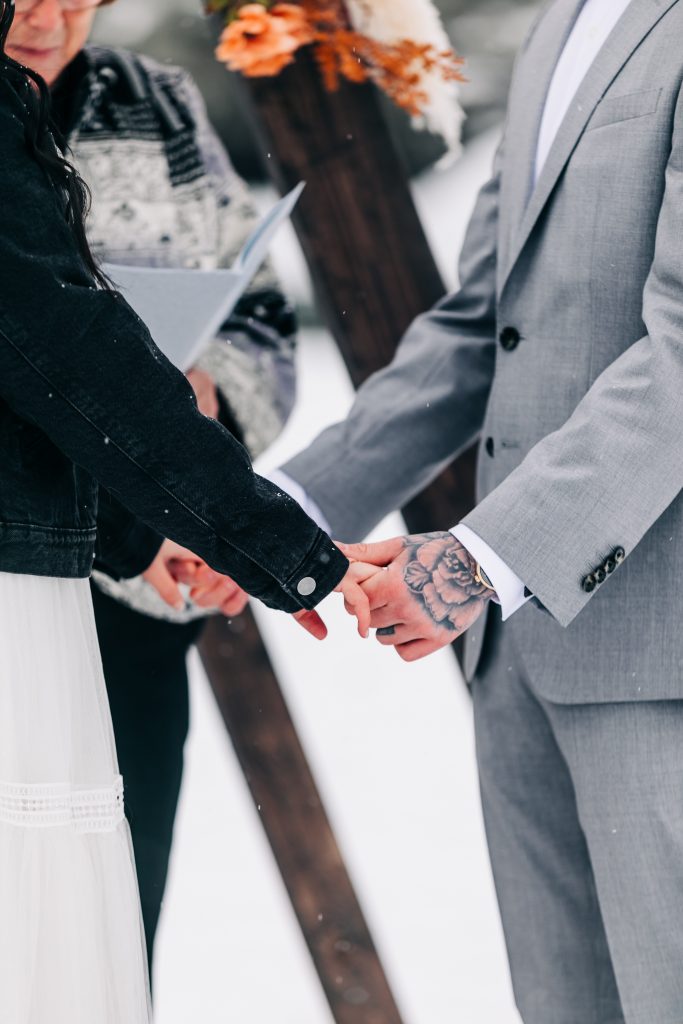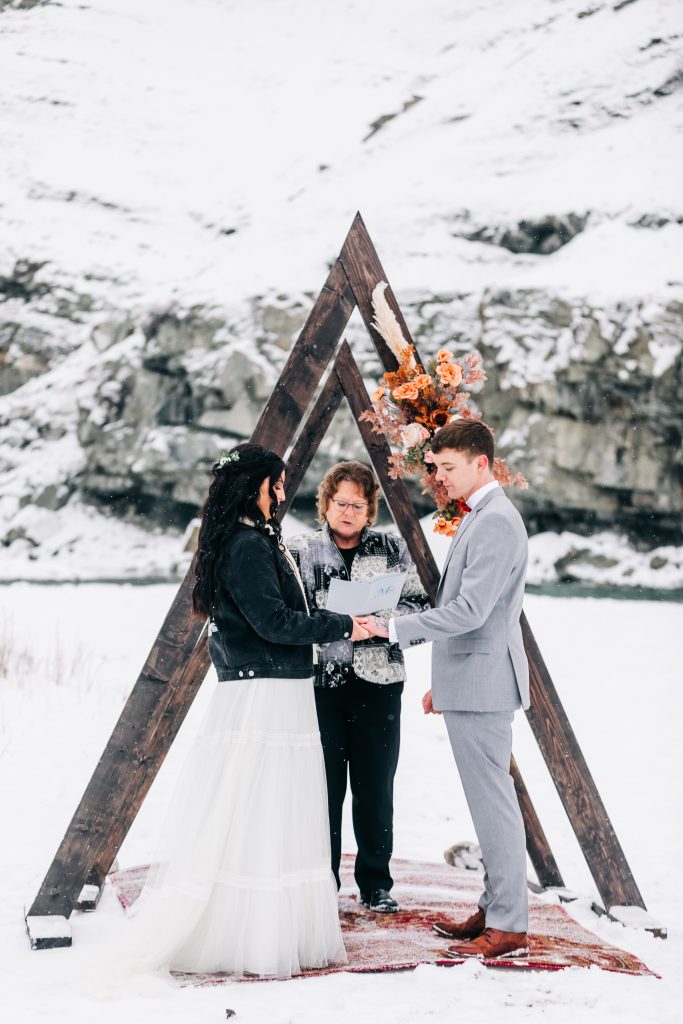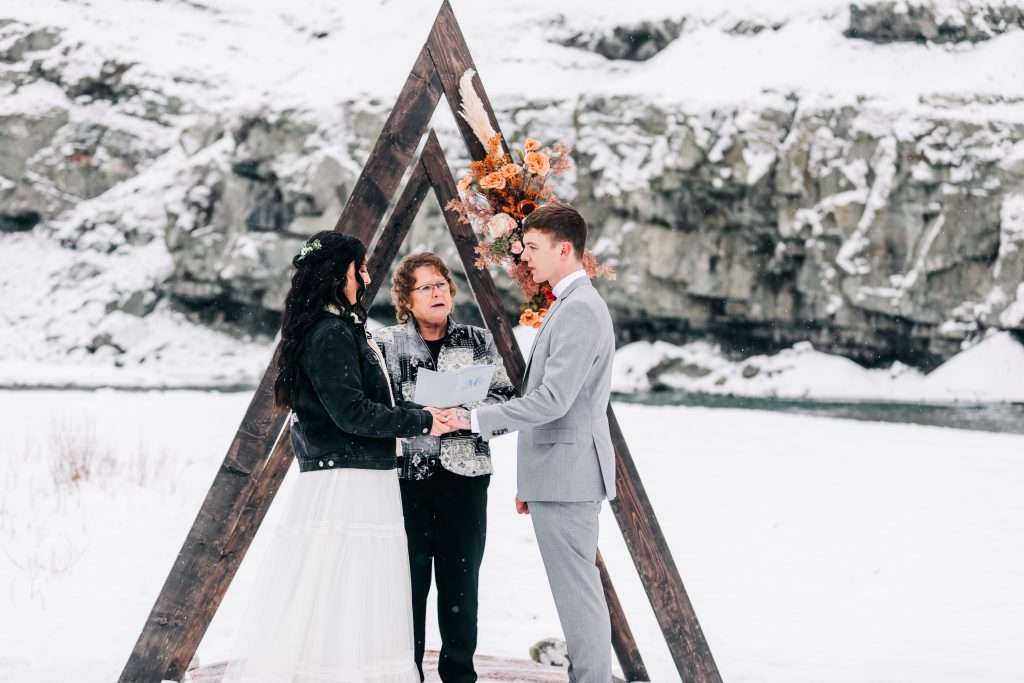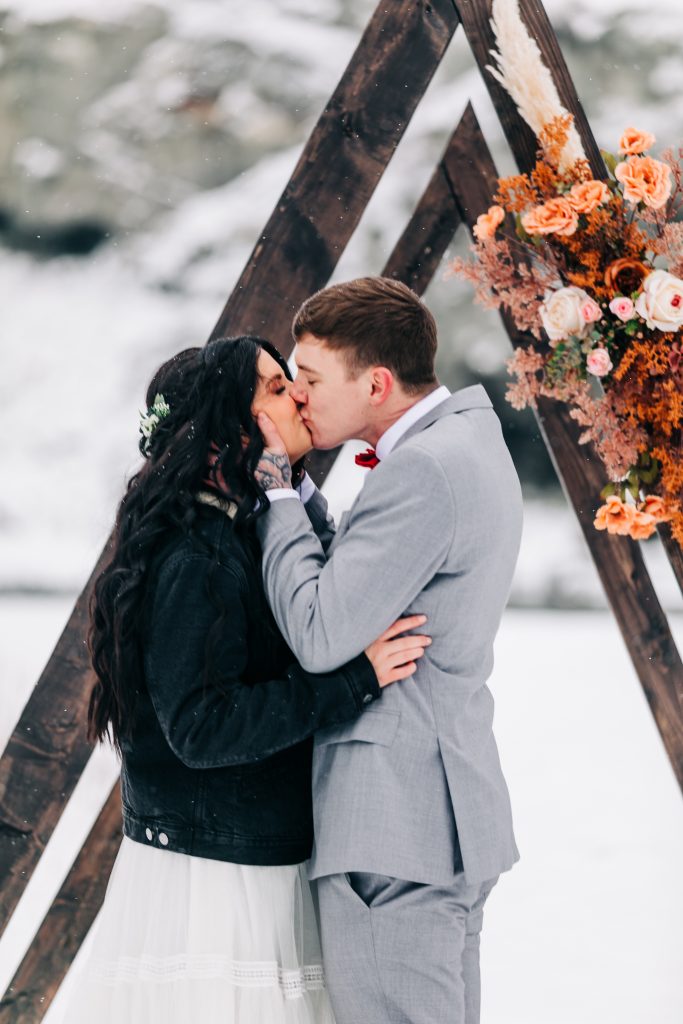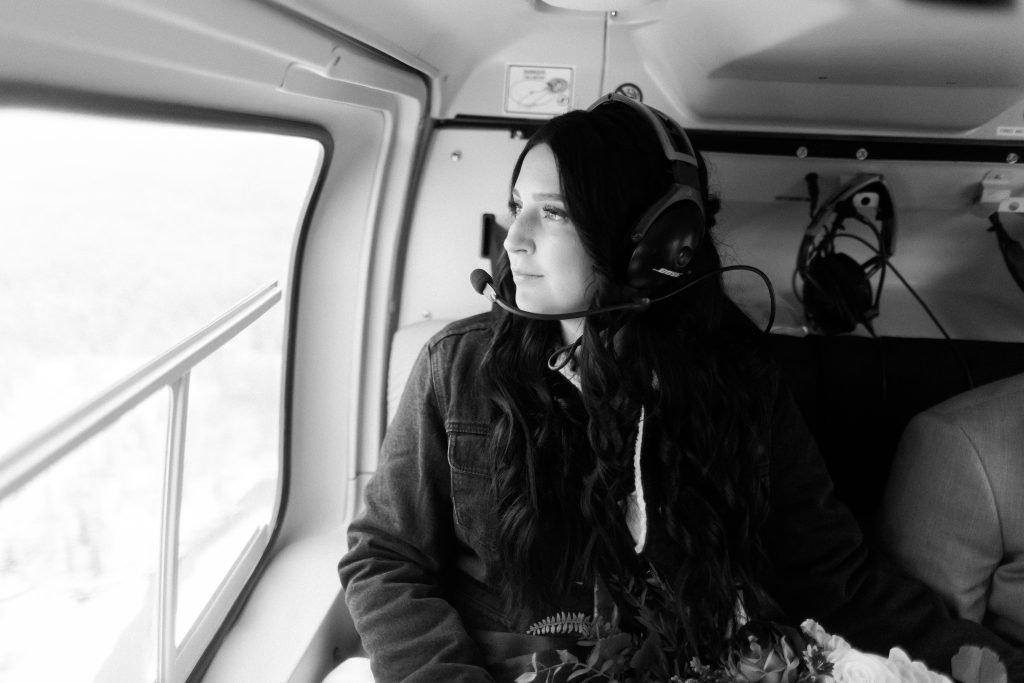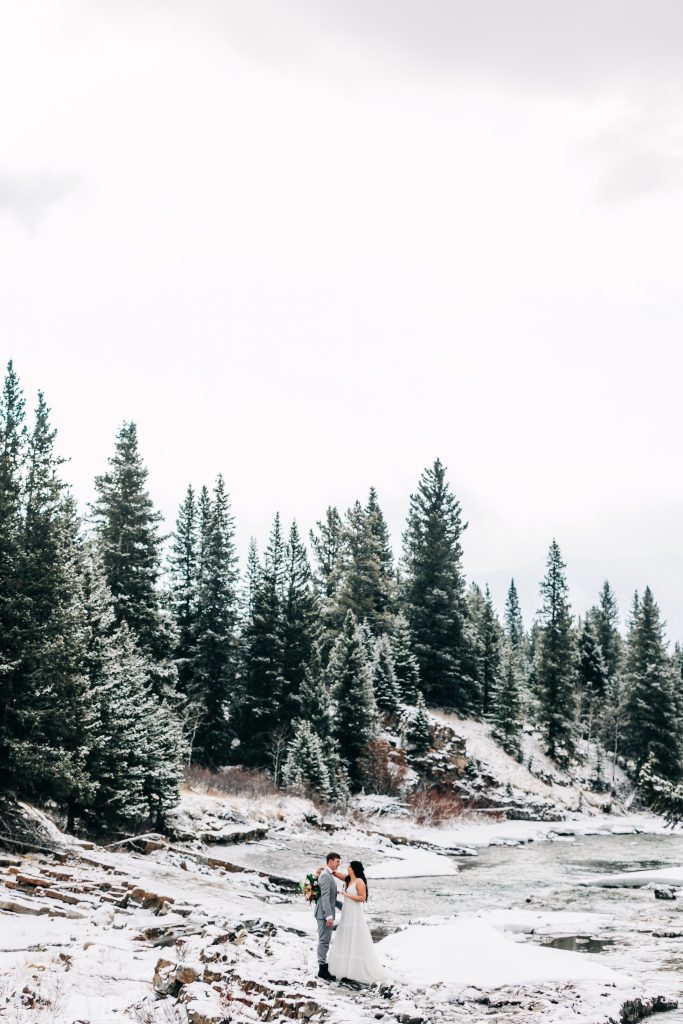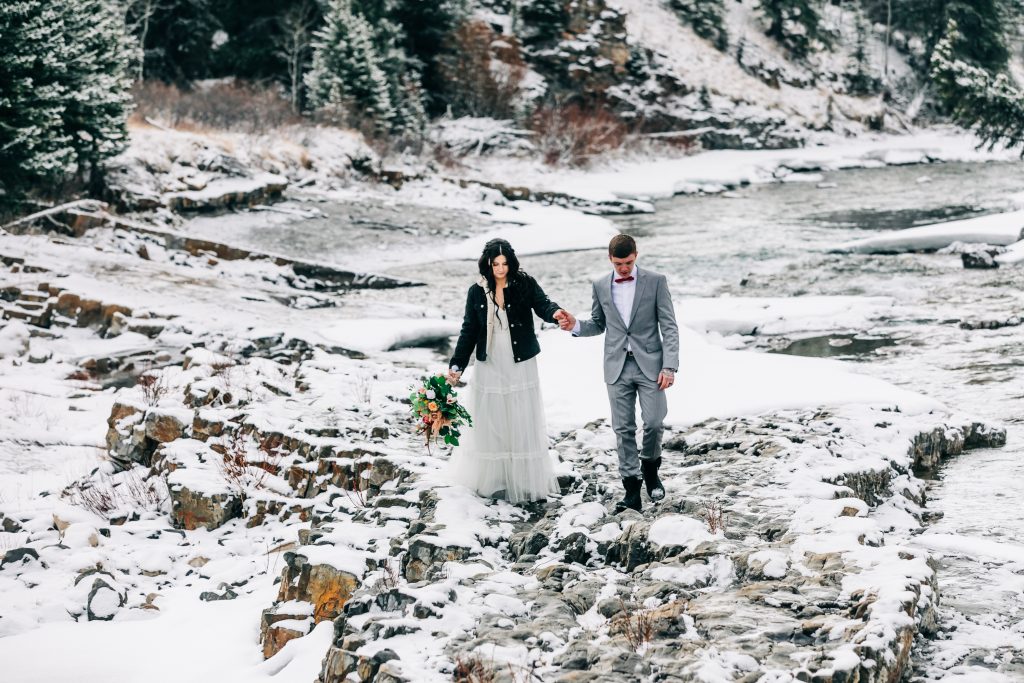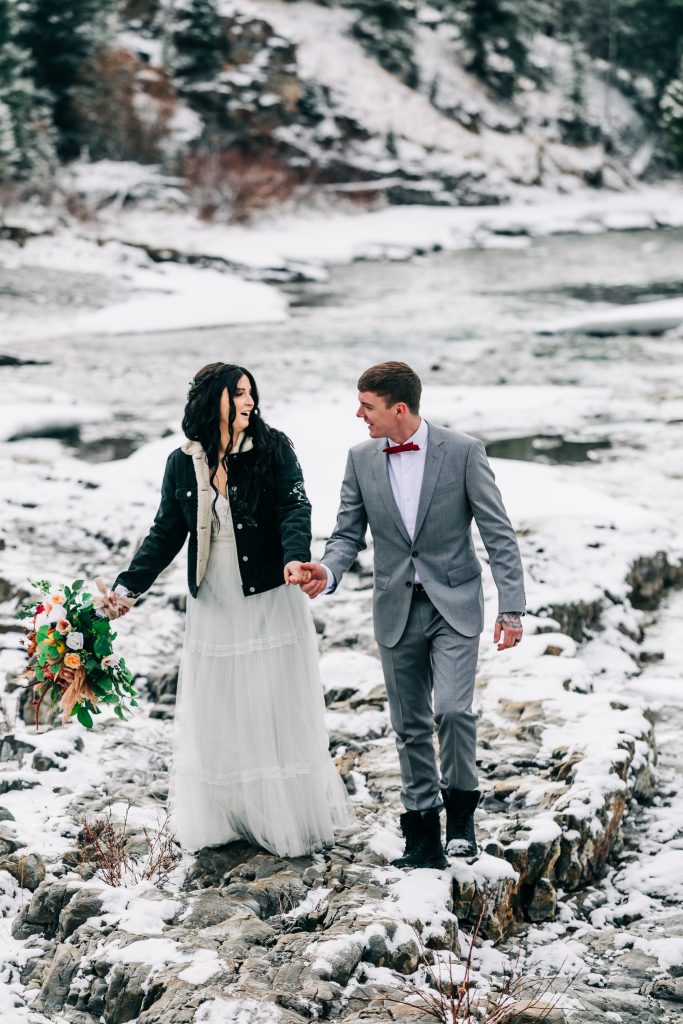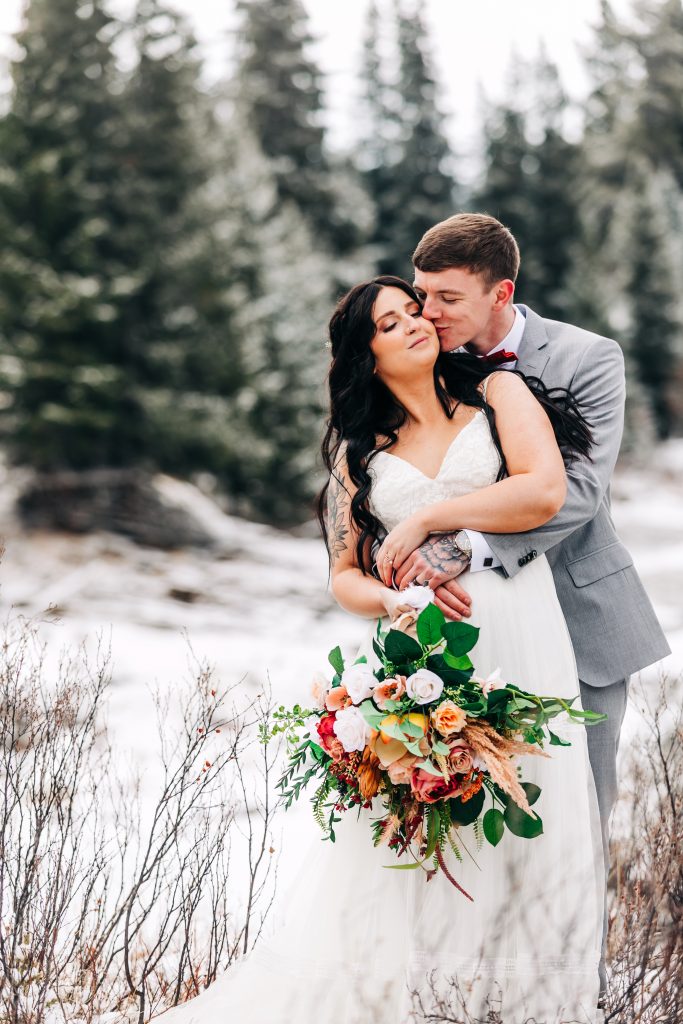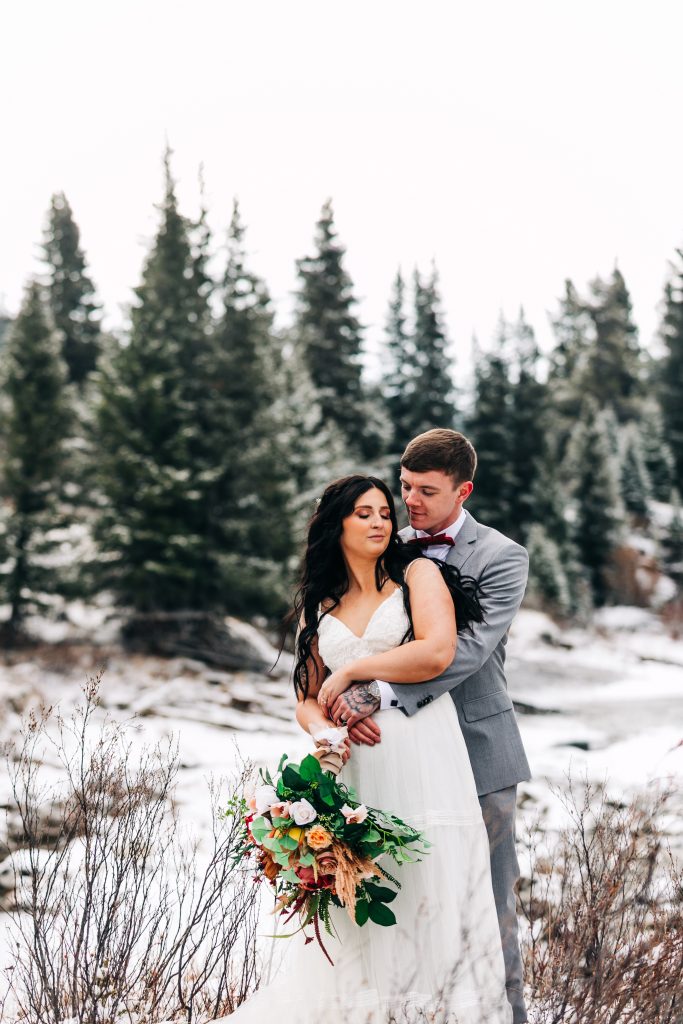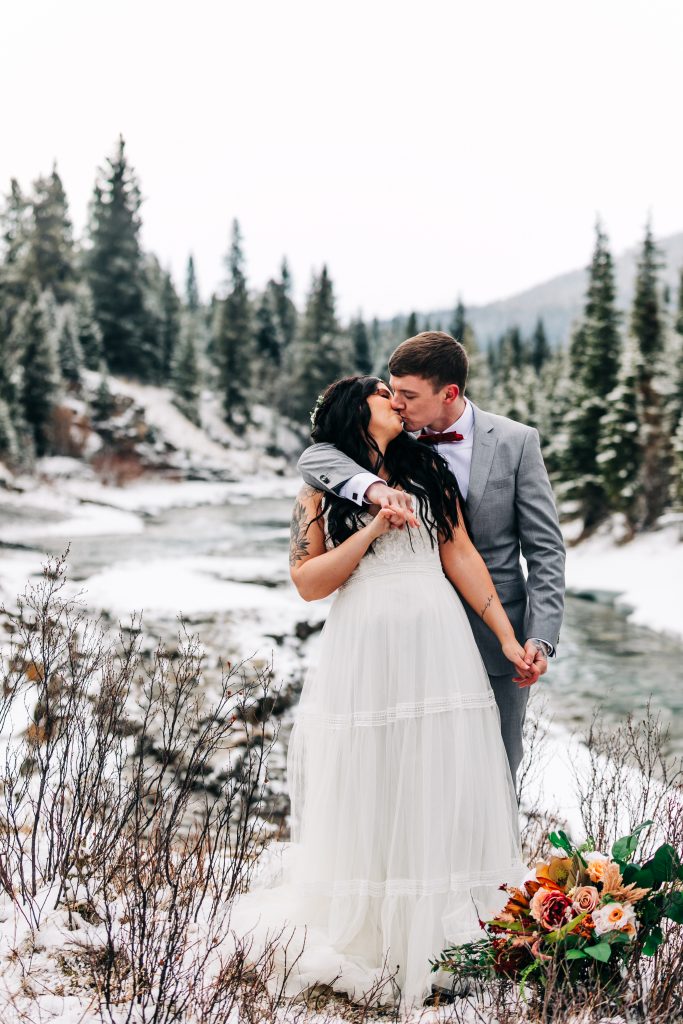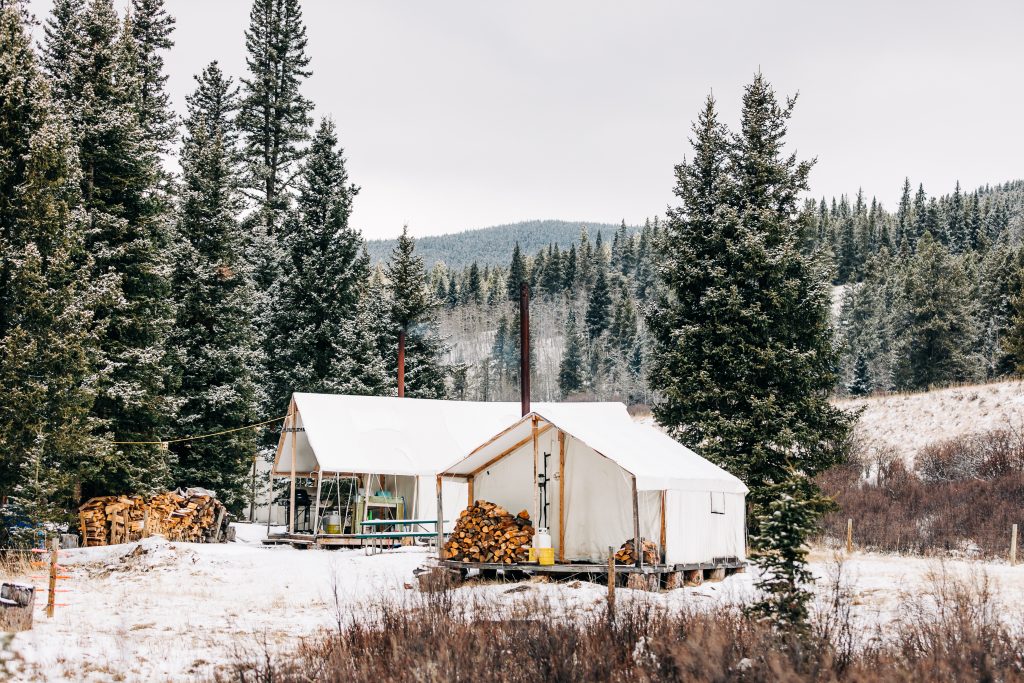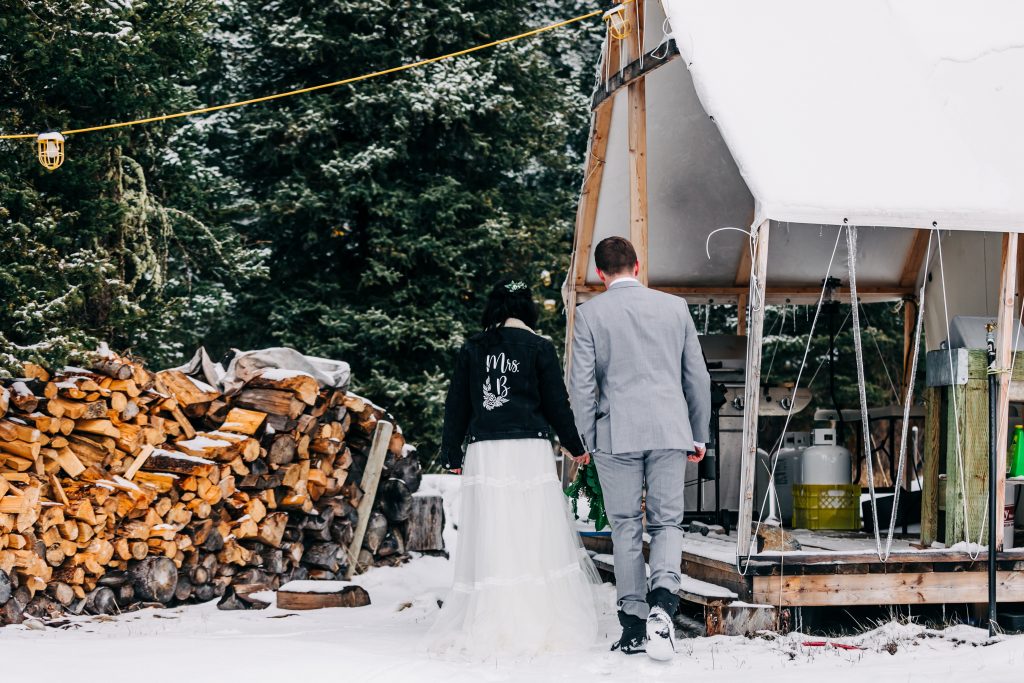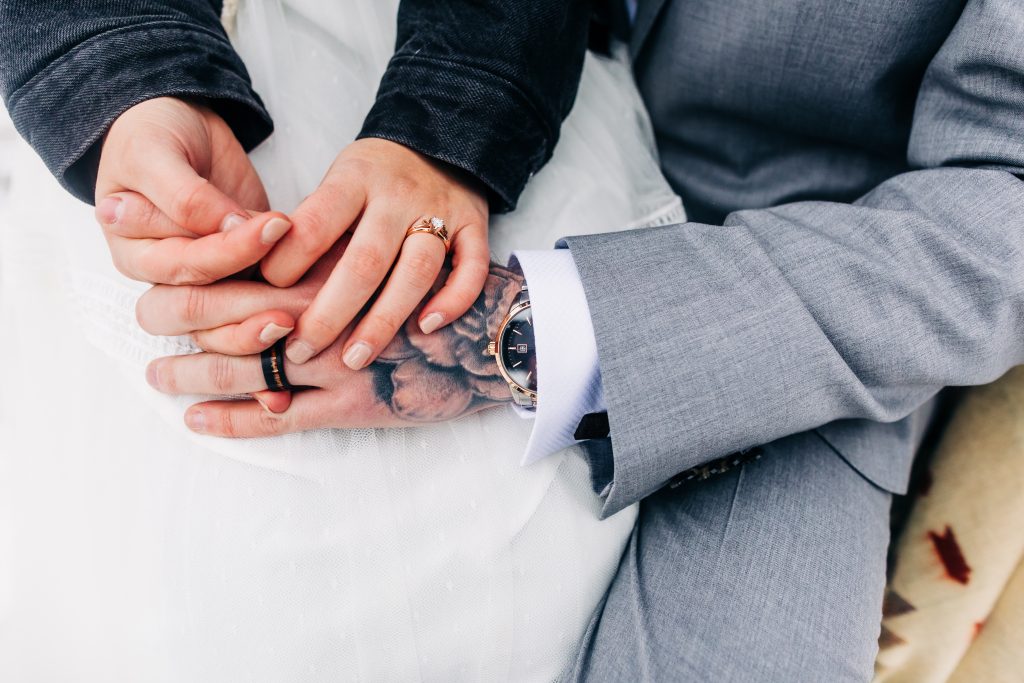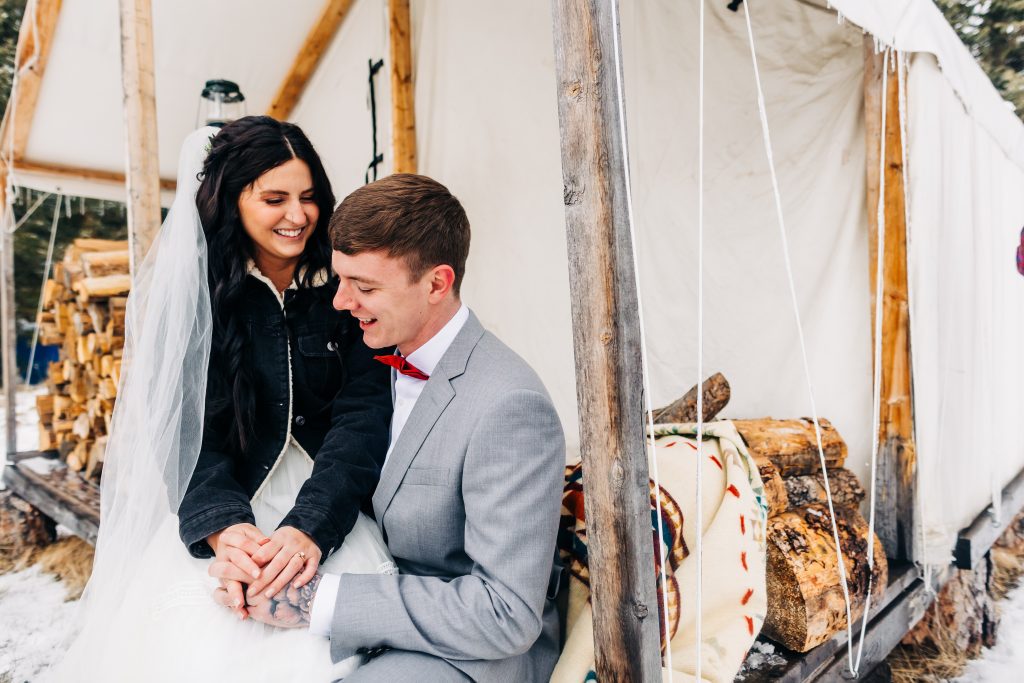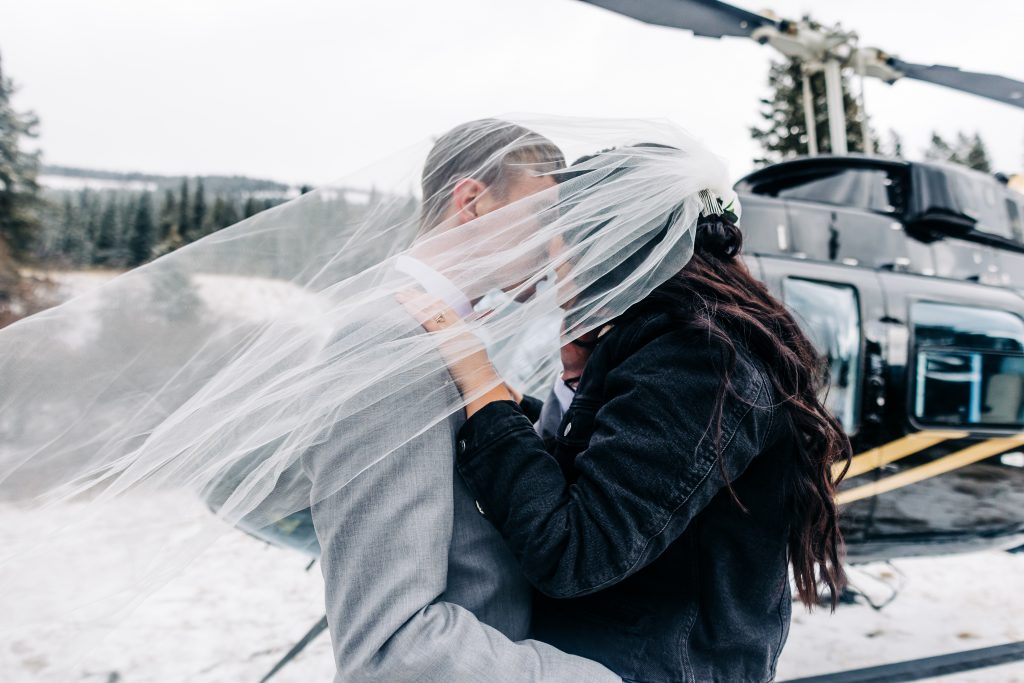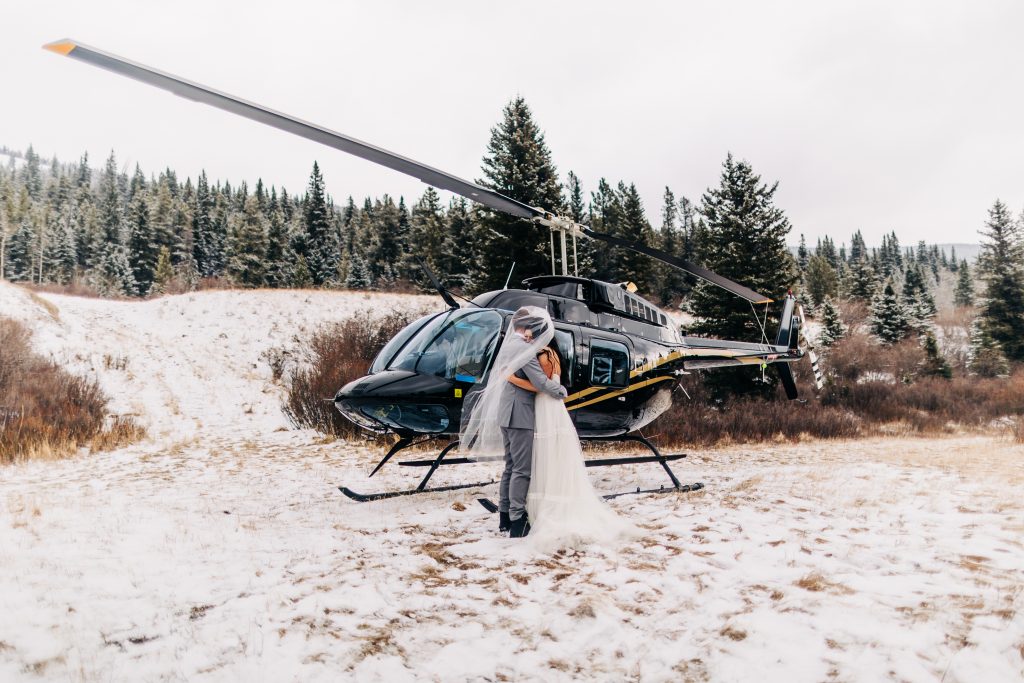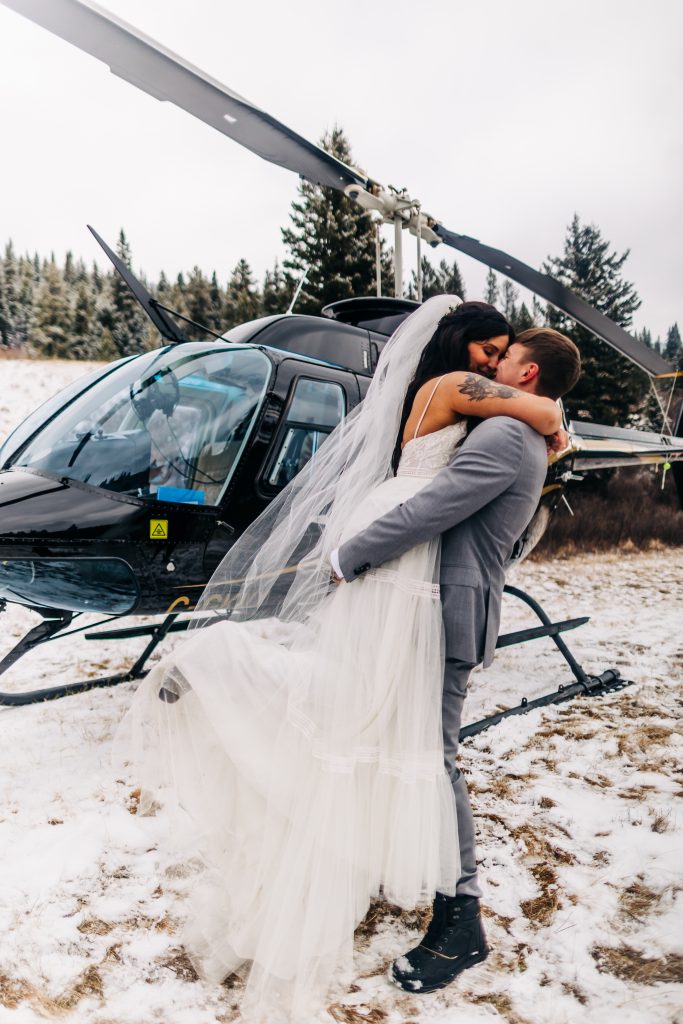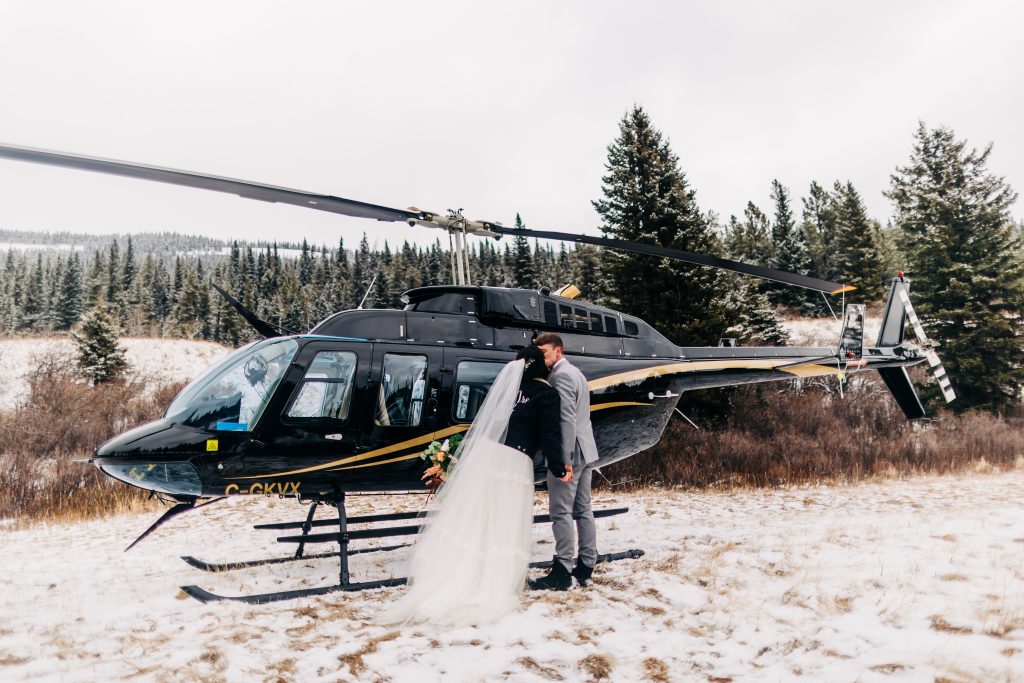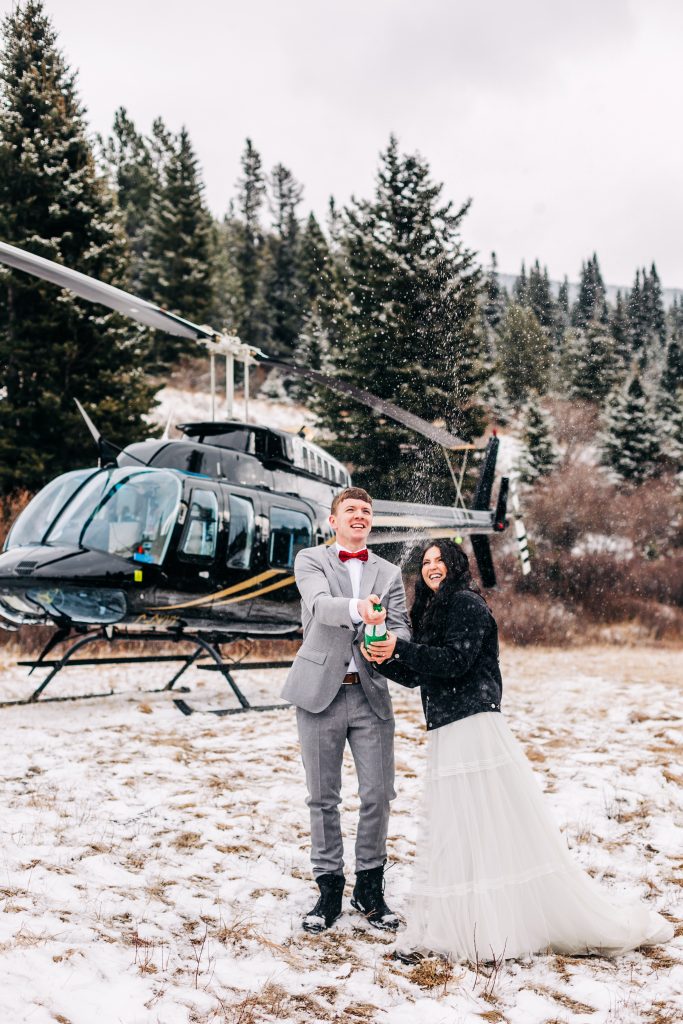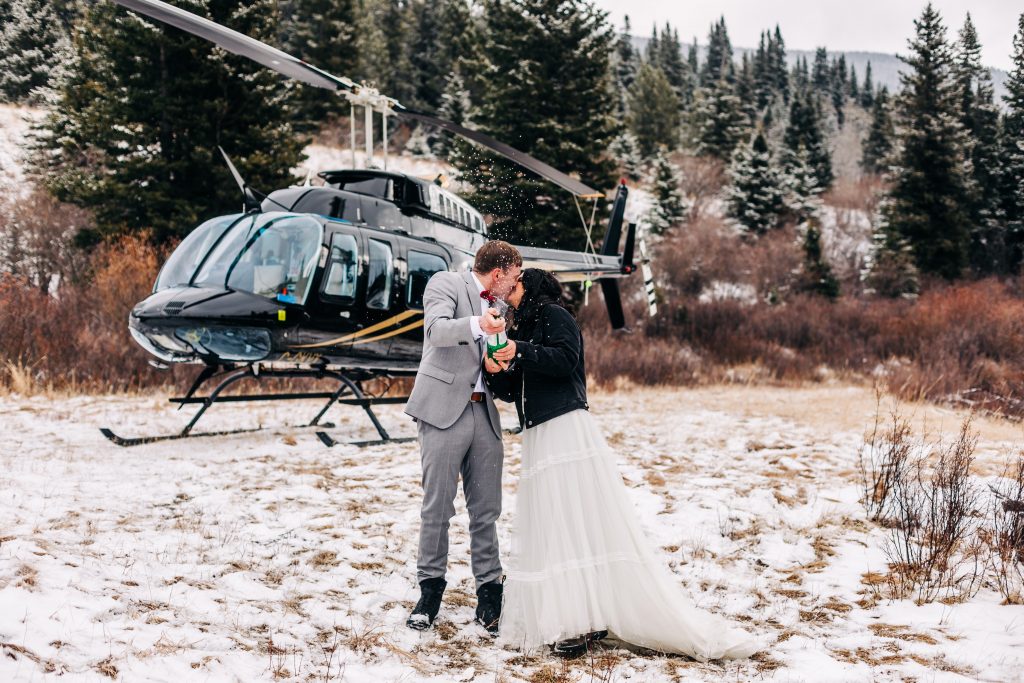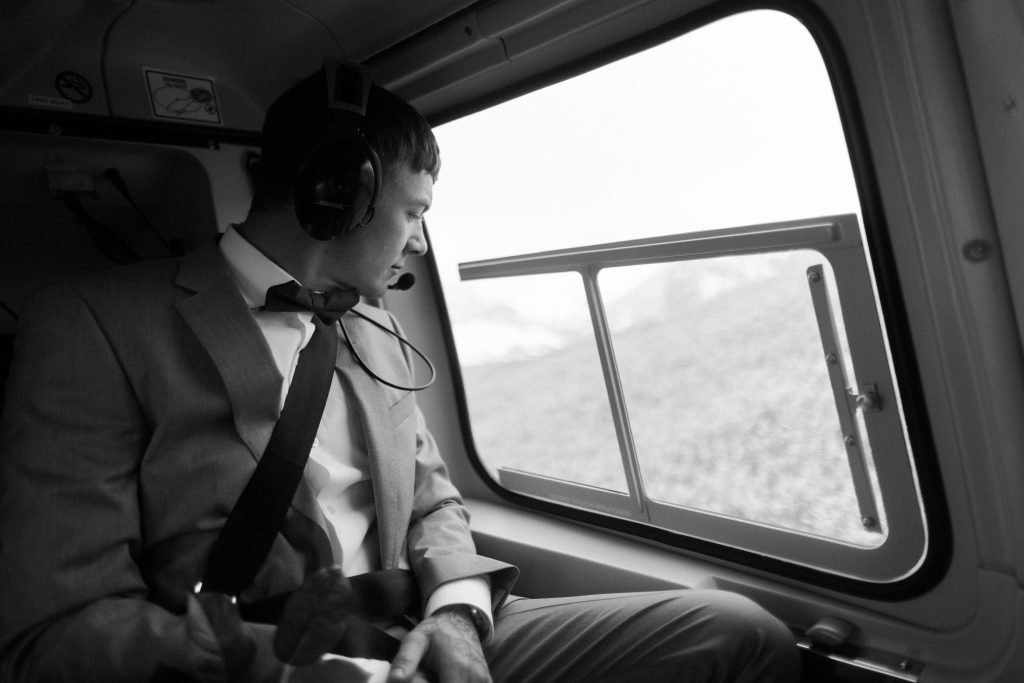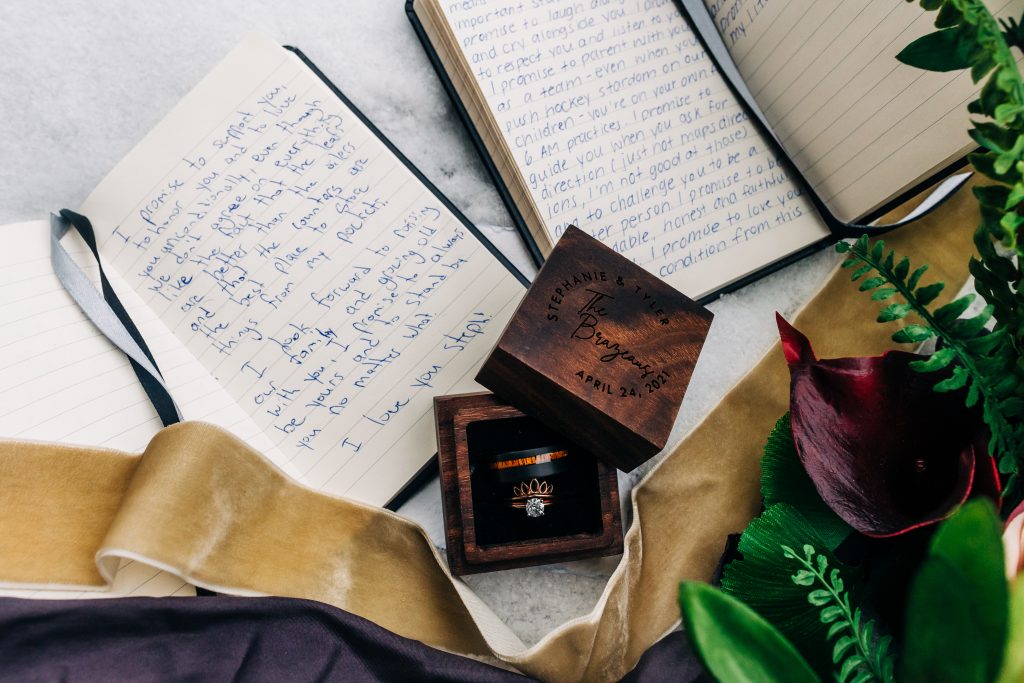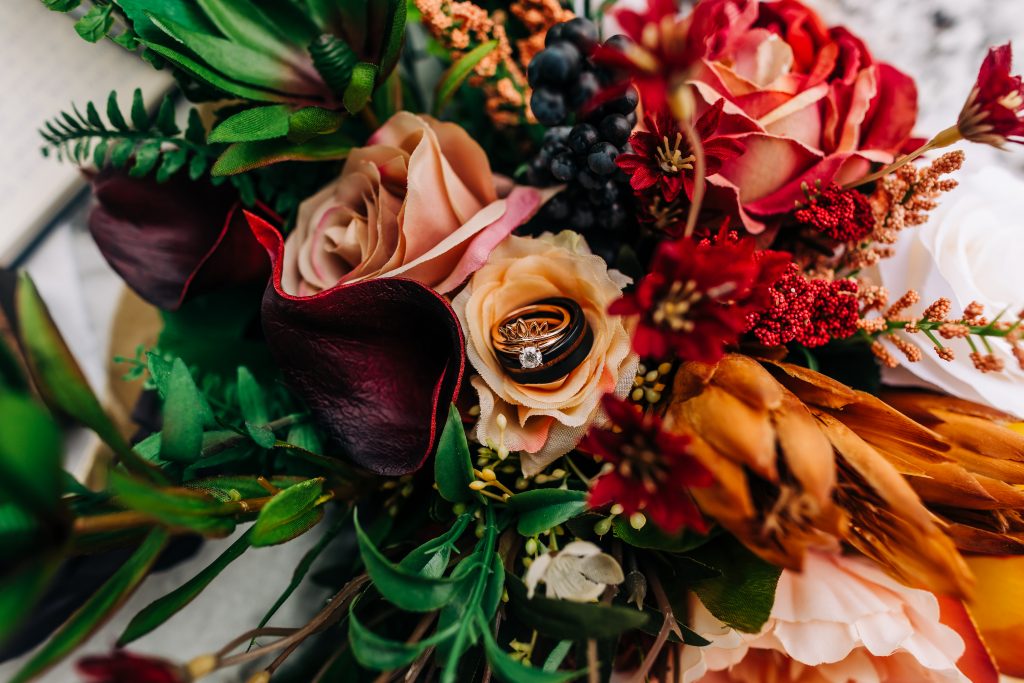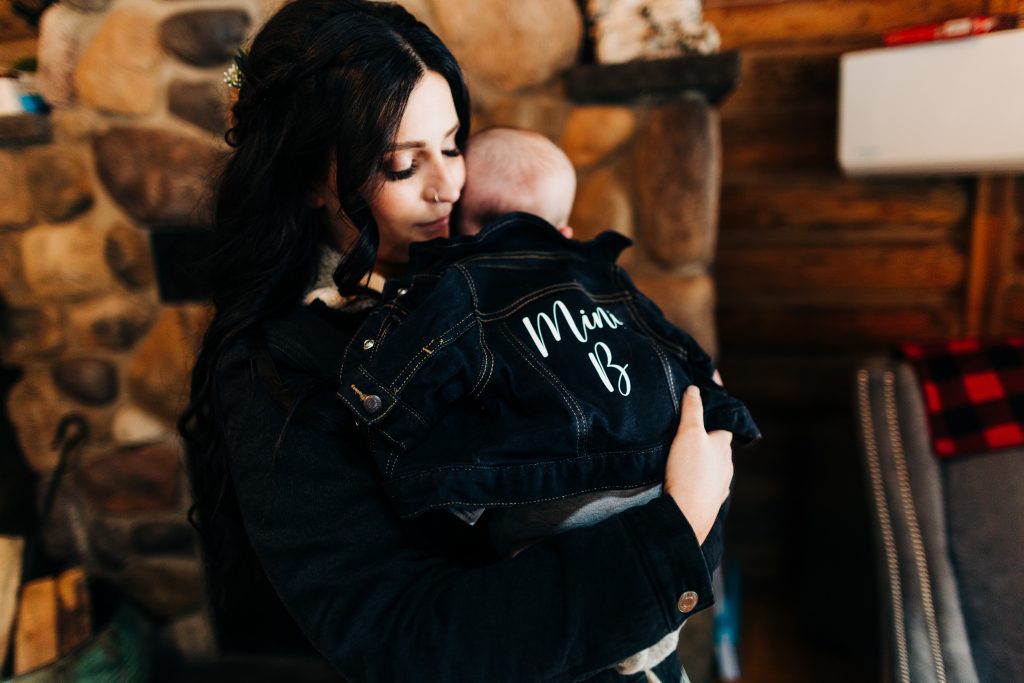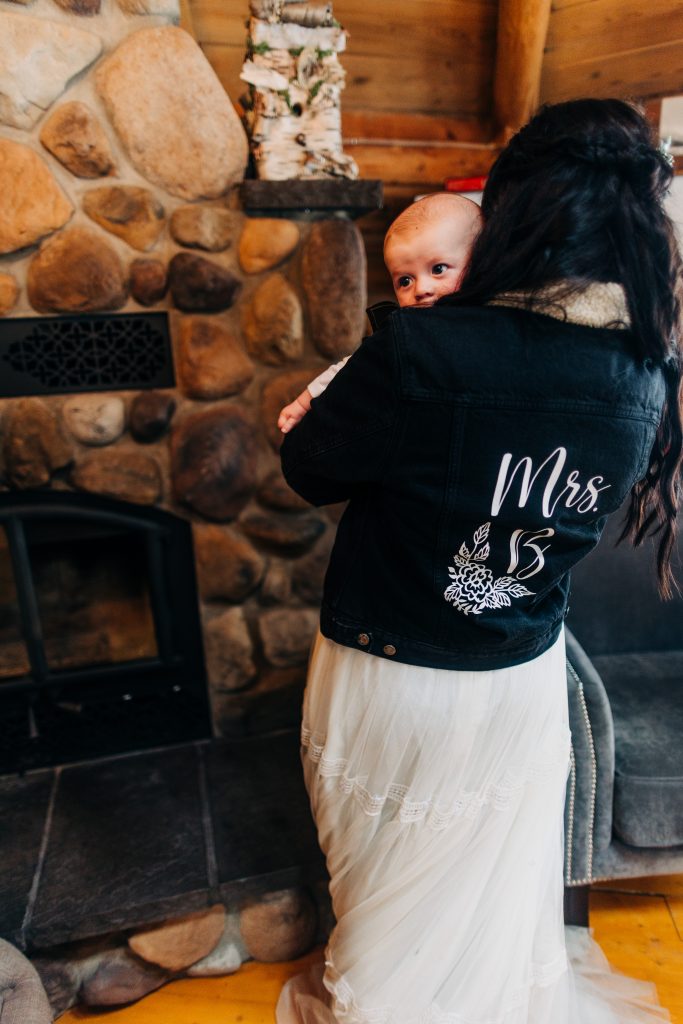 Hair: @m.cohairstyling
Makeup: @beauty_luxemua
Faux florals: @elkaecreative
Sugar Cookies: @caketherapy
Rentals: @specialeventrentals + @simplymariarentals
Officiant: Betty Rose
Venue: @thelodgeatpantherriver
Video: @nory.films
---
I hope you enjoyed this Winter Helicopter Elopement at The Lodge at Panther River! To see more winter adventure elopements and intimate weddings, please make sure to read Lake Louise Winter Elopement, this Glacier National Park Winter Wedding, and this Banff National Park Winter Wedding. For more Helicopter elopement adventures, make sure to read this Marvel Pass Heli Elopement and this Lake of the Falls Heli Elopement!