Winter Lake Louise Elopement | Natural Bridge Adventure
Jade & Antony's winter Lake Louise elopement was the perfect example of how sacred and intentional your wedding day can be. I'm so excited to share this glimpse into what was a purely magical day.
These two met back home before moving to Canada 6.5 years ago. As their relationship grew, so did their passion for the mountains in the winter, they knew they wanted to elope in Canada. With plans to move back home to Australia in March, they eloped in February, in the magic snow globe of Fairmont Chateau Lake Louise, with a Natural Bridge Adventure in Yoho National Park.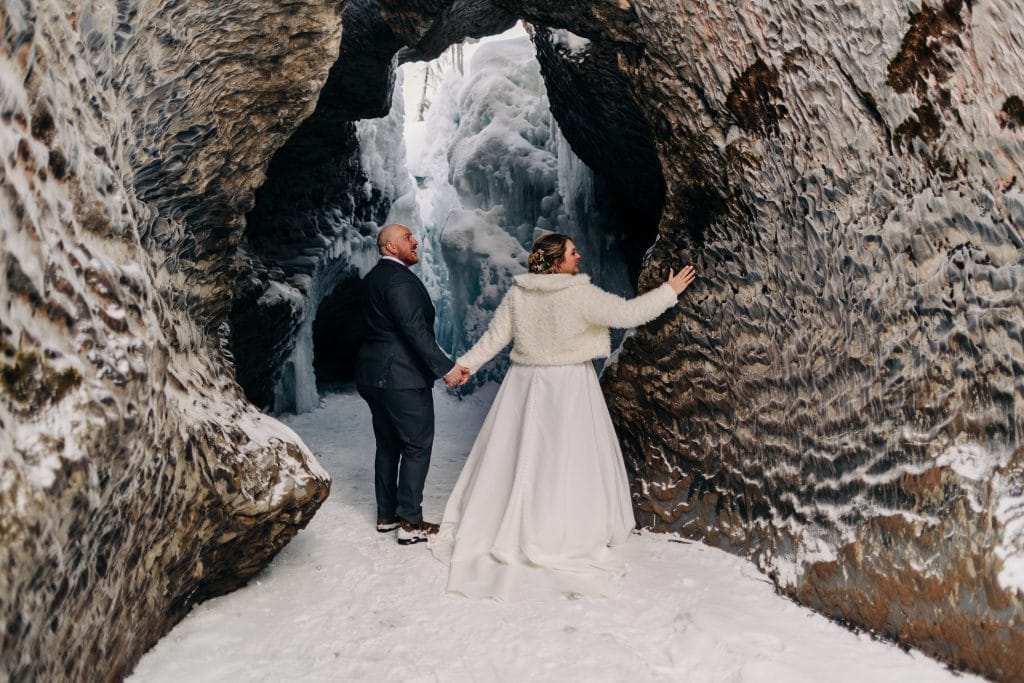 A Deeper Look At The Day
The day began at 4am with hair & makeup by Styled by Steph. We ran outside in pairs for the first look, on the patio with the first light of the day peeking & shared heartfelt vows with one another on the frozen alpine lake, as the sun rose all around us. Not another person was around (except for Casey from Urban Officiant; the team at Parfait Productions; & moi). I had the extreme honour of not only helping plan and then photograph their day, but also signing as a witness for these two.
After the ceremony, and a few hours exploring around Lake Louise, we went back inside to warm up (it was -15c, with strong wind coming off the Glacier), broke out a custom wedding charcuterie box, and had an emotional Zoom chat with their parents, who were all the way across the world in Australia.
With time running short (8 hours goes quick!) we still weren't sure where we wanted to go for a second location, or if we wanted to explore more of Lake Louise. After a quick road report update, we all jumped in our vehicles and drove to one of my favourite winter gems, an ice cave formed at the Natural Bridge in Yoho National Park, only accessible for a few weeks of each year. Luckily for us, it had just been -45c for 2.5-3 weeks, so we knew everything was frozen solid, but still kept to the edges along the river all the same. Once inside the cave, it was eerie to hear the normally roaring waterfall creaking all around us during their Natural Bridge portraits. What a once in a lifetime experience!
Now these two are safely back in Australia, out of quarantine and sending beach photos, while reliving their Canadian winter elopement.
Here are a few of my favourites from their full day Winter Lake Louise Elopement.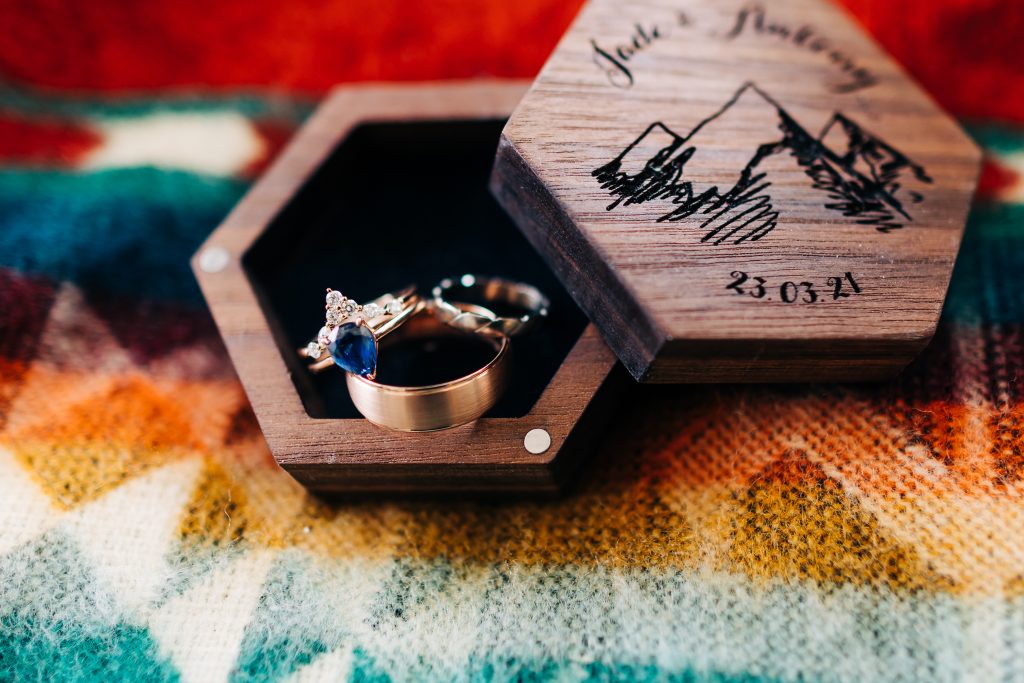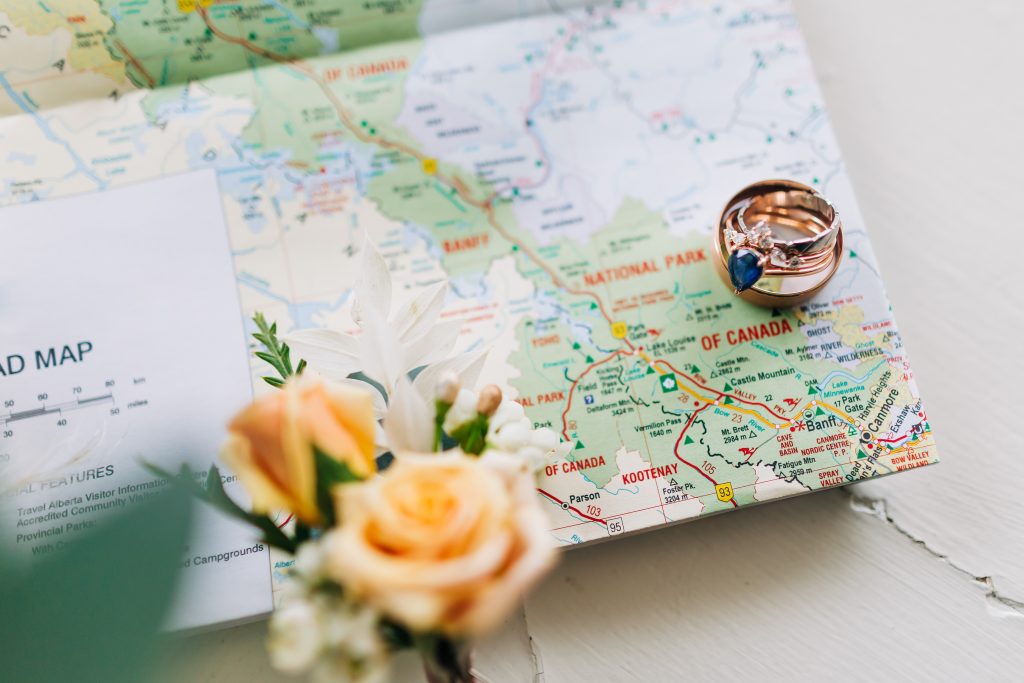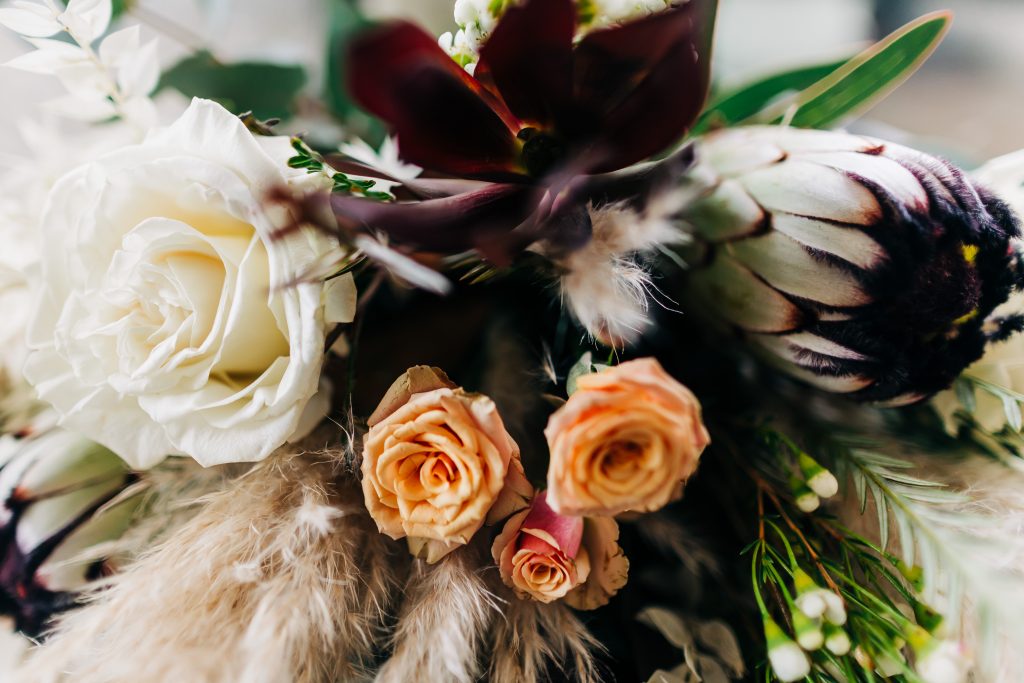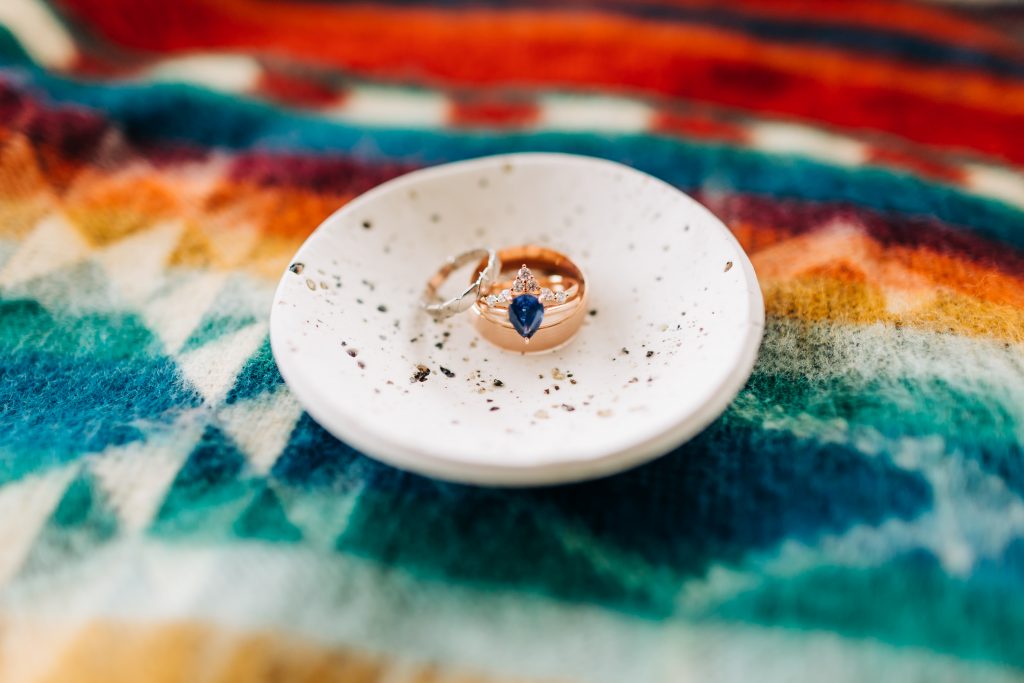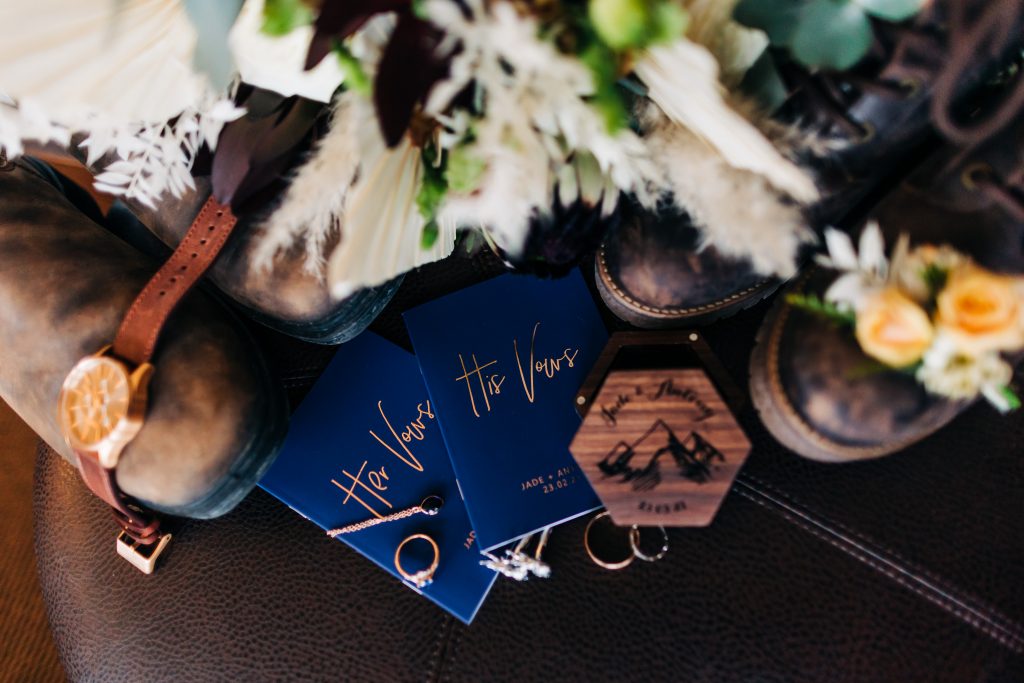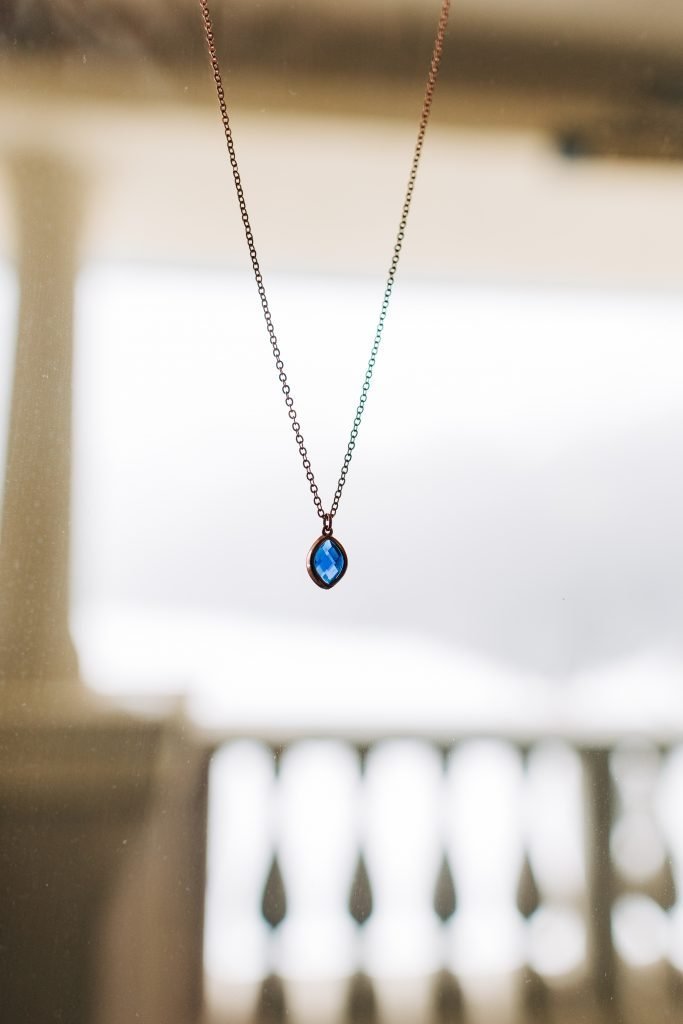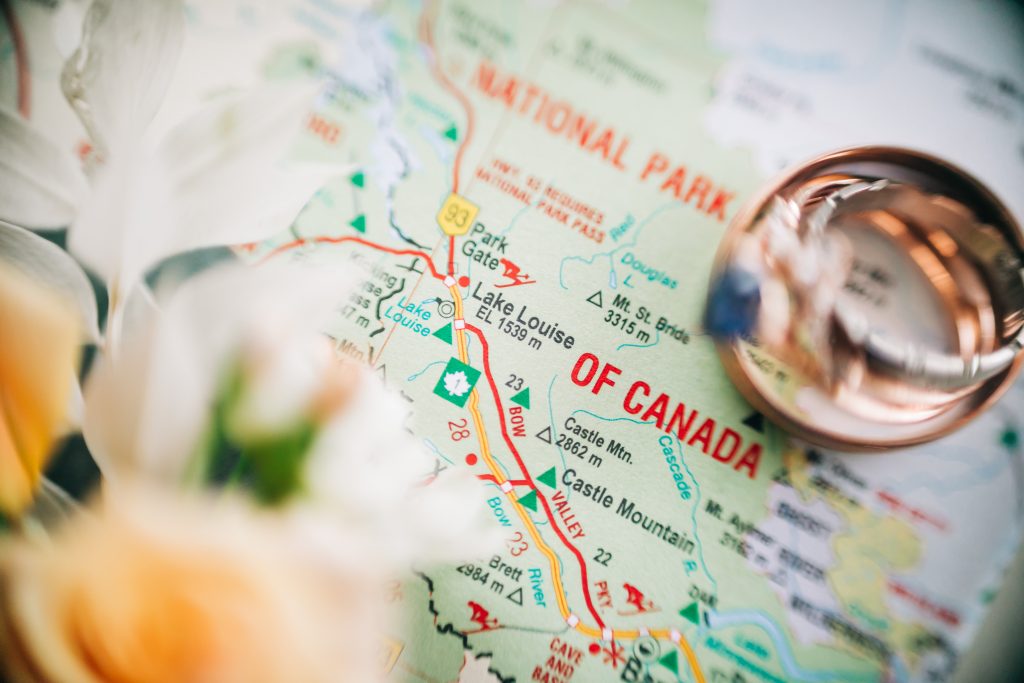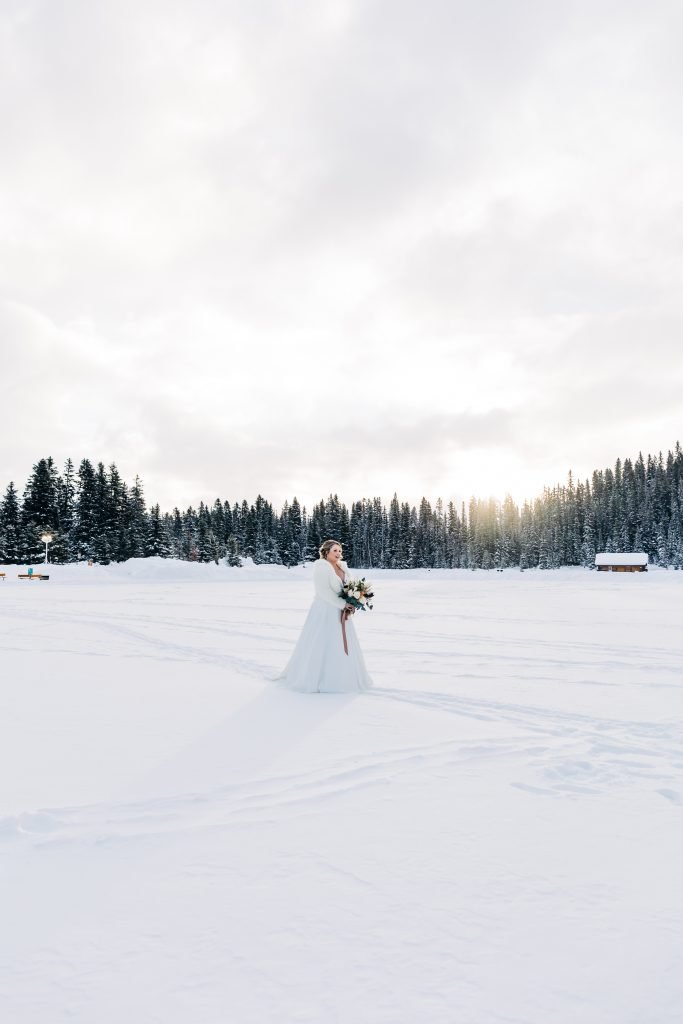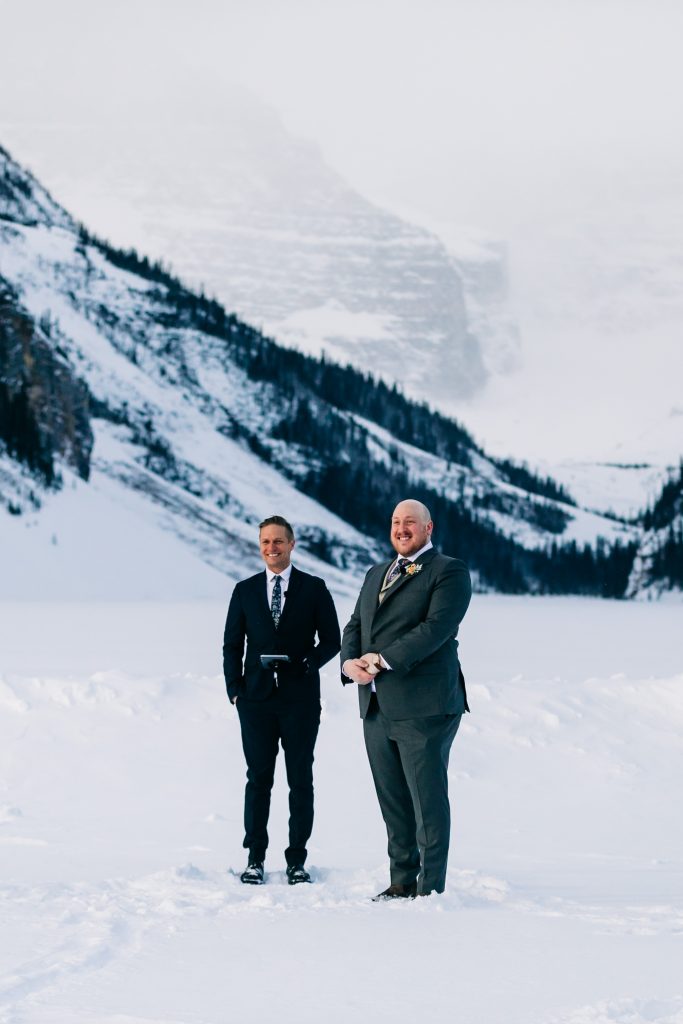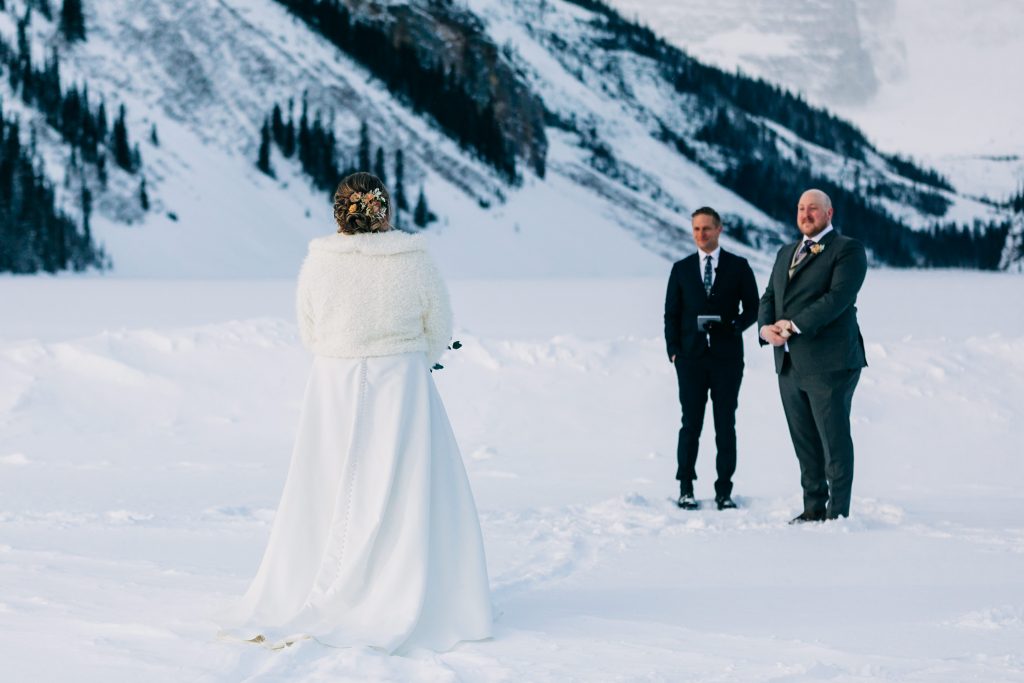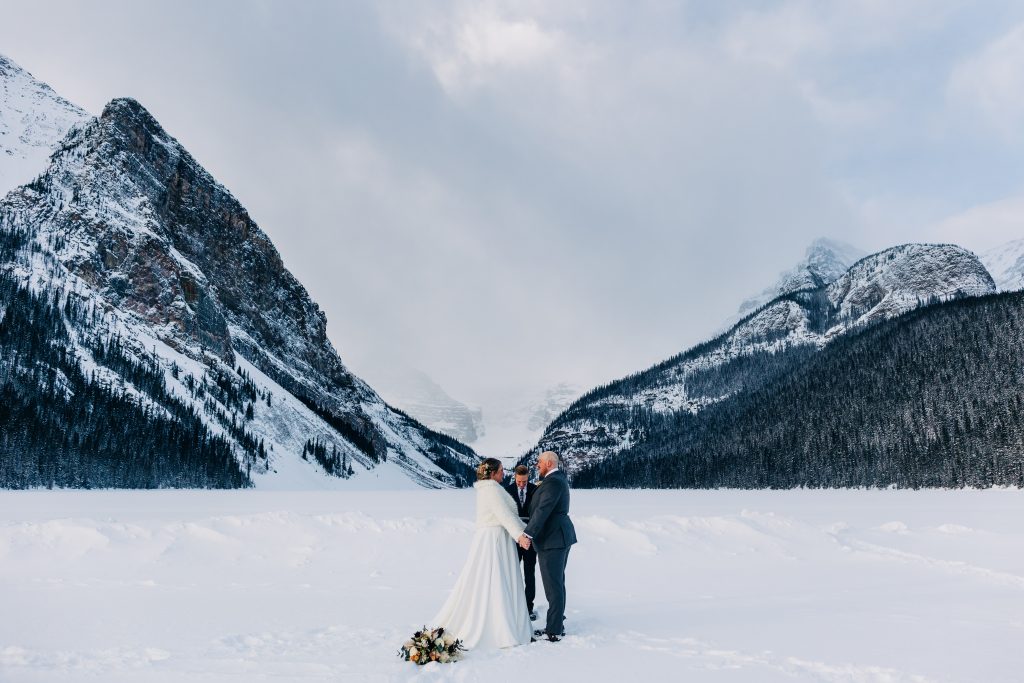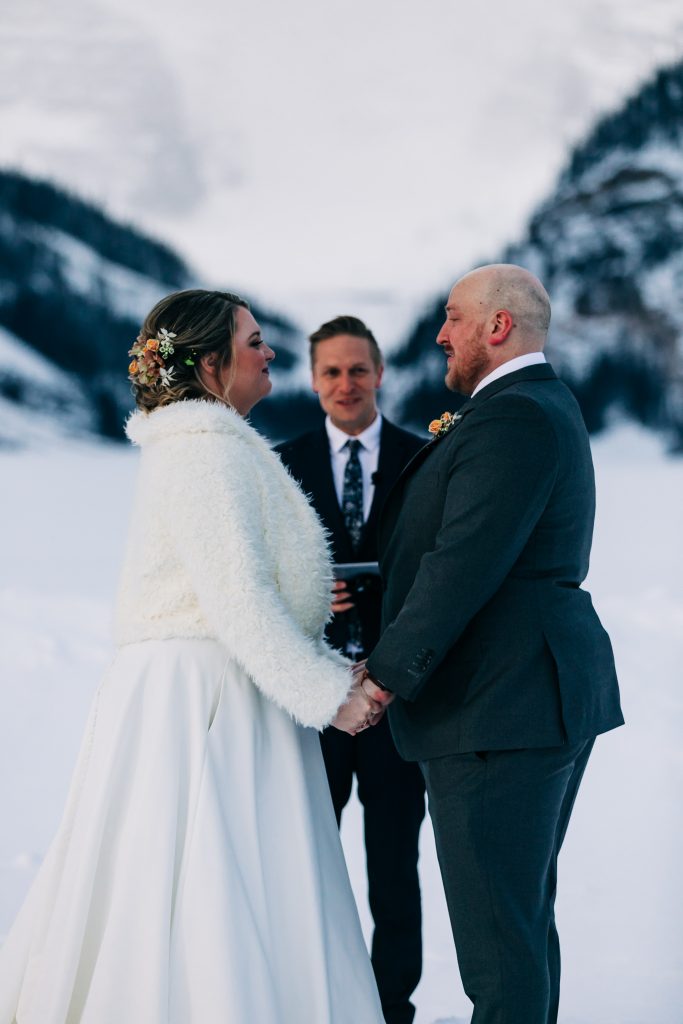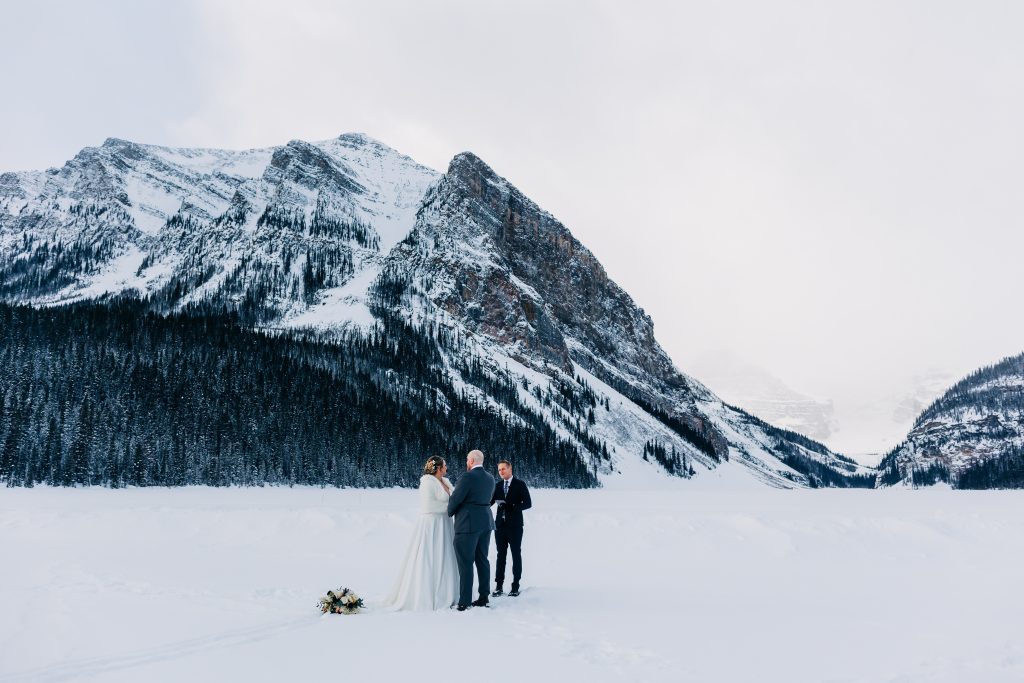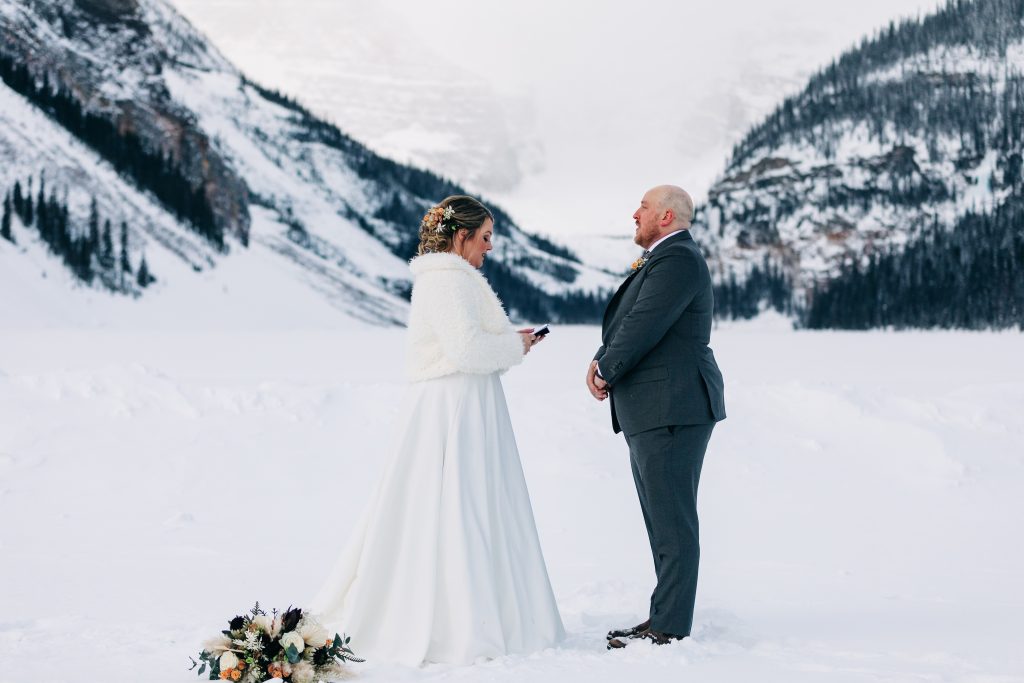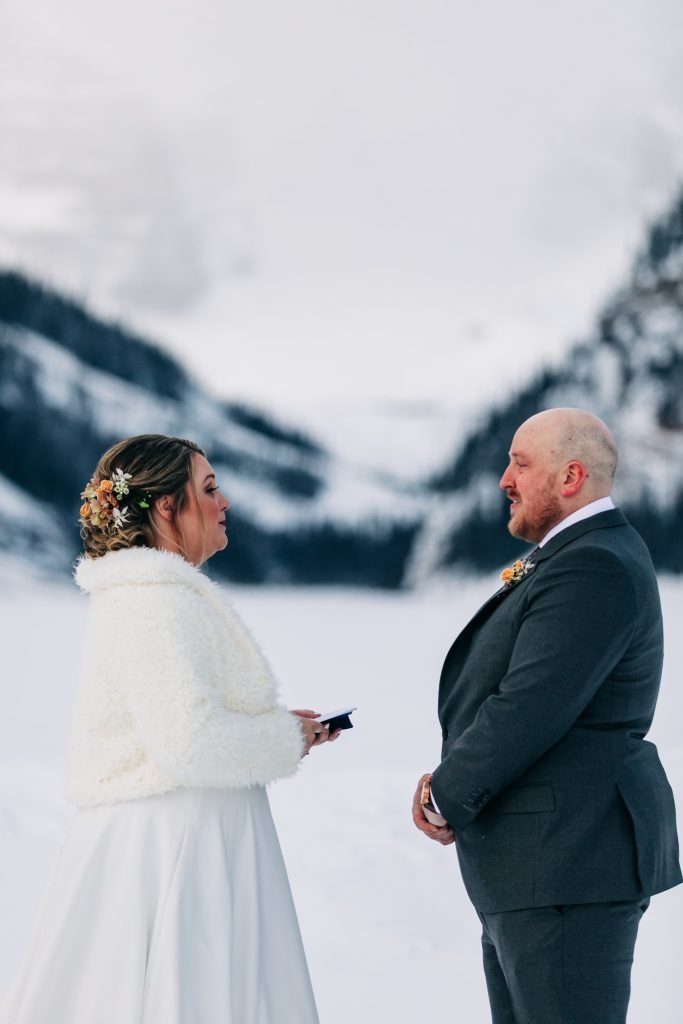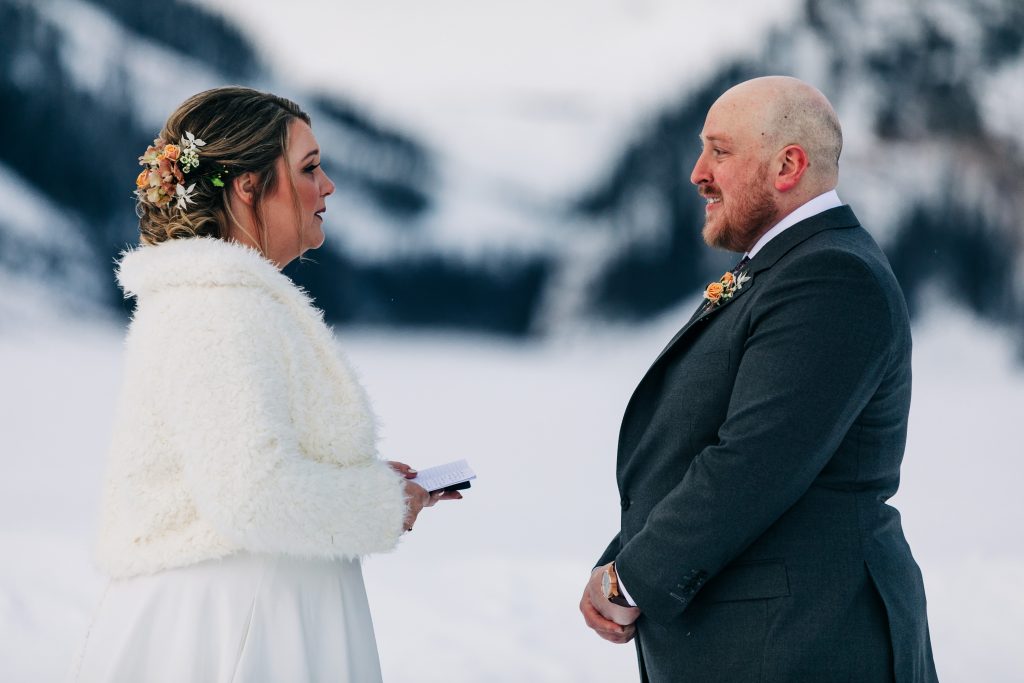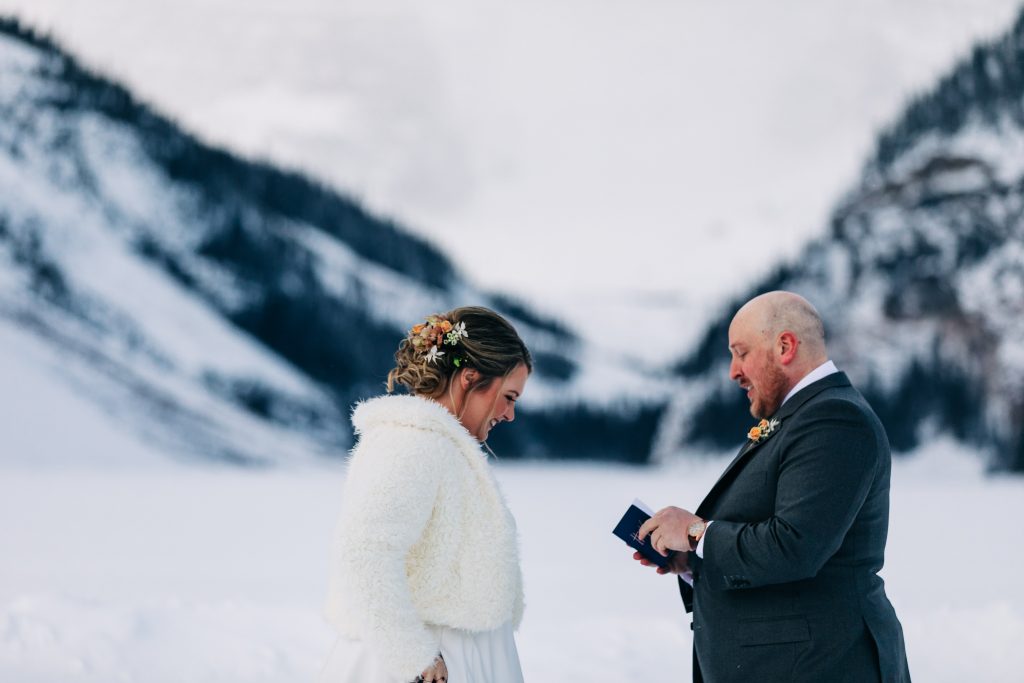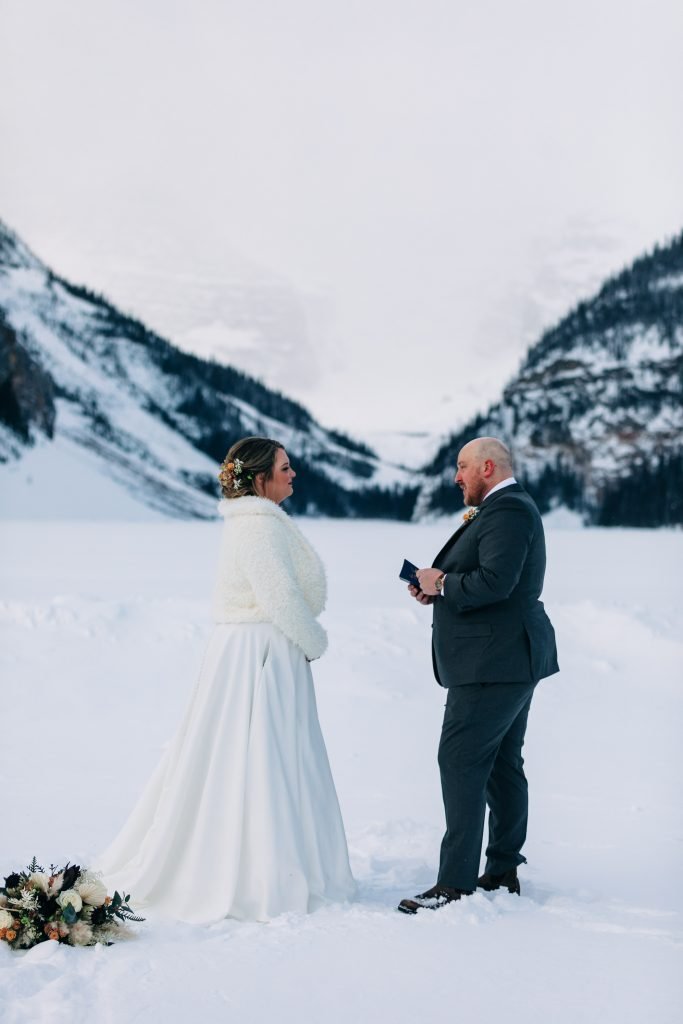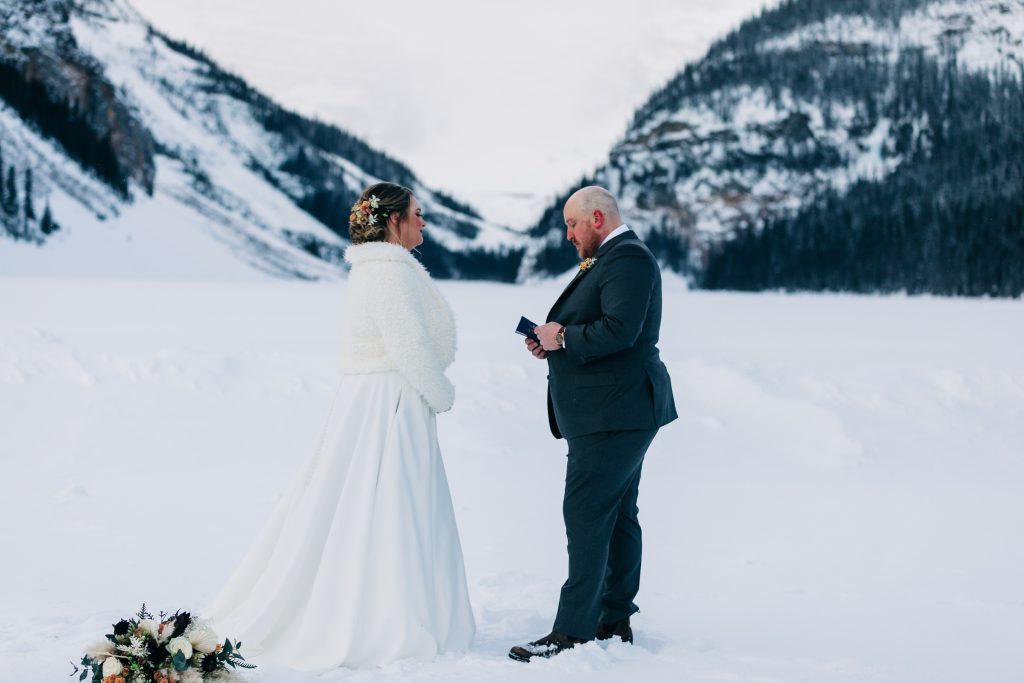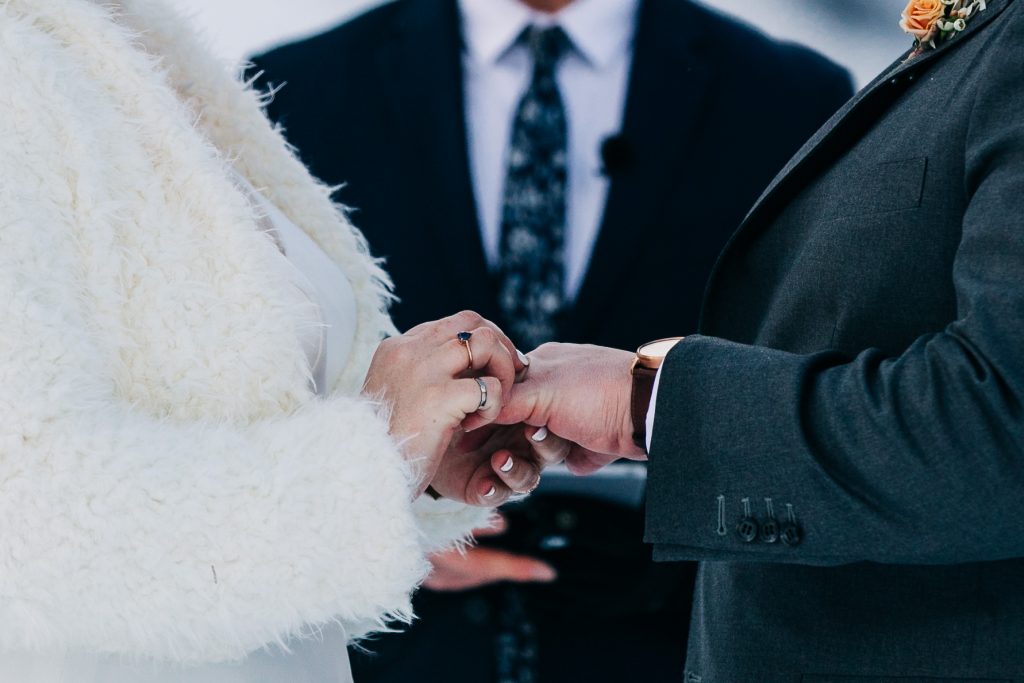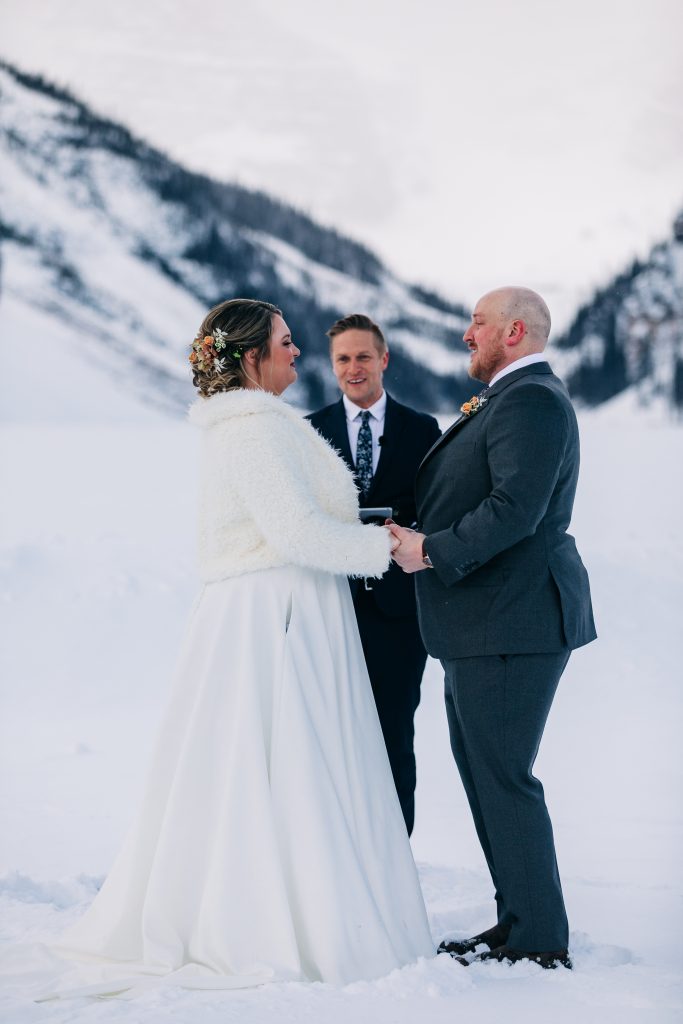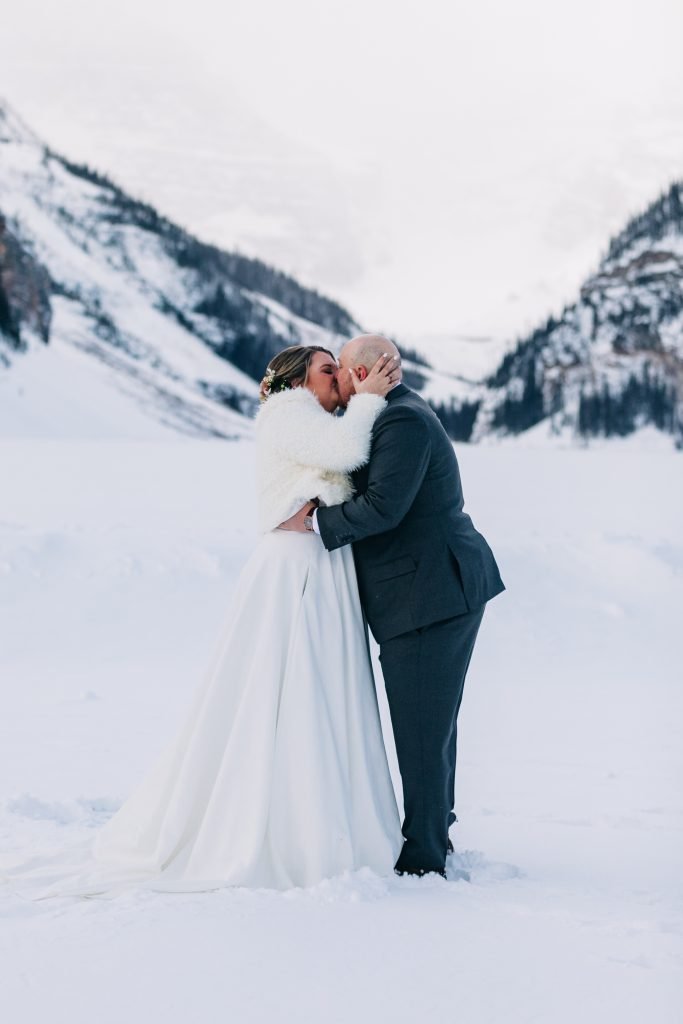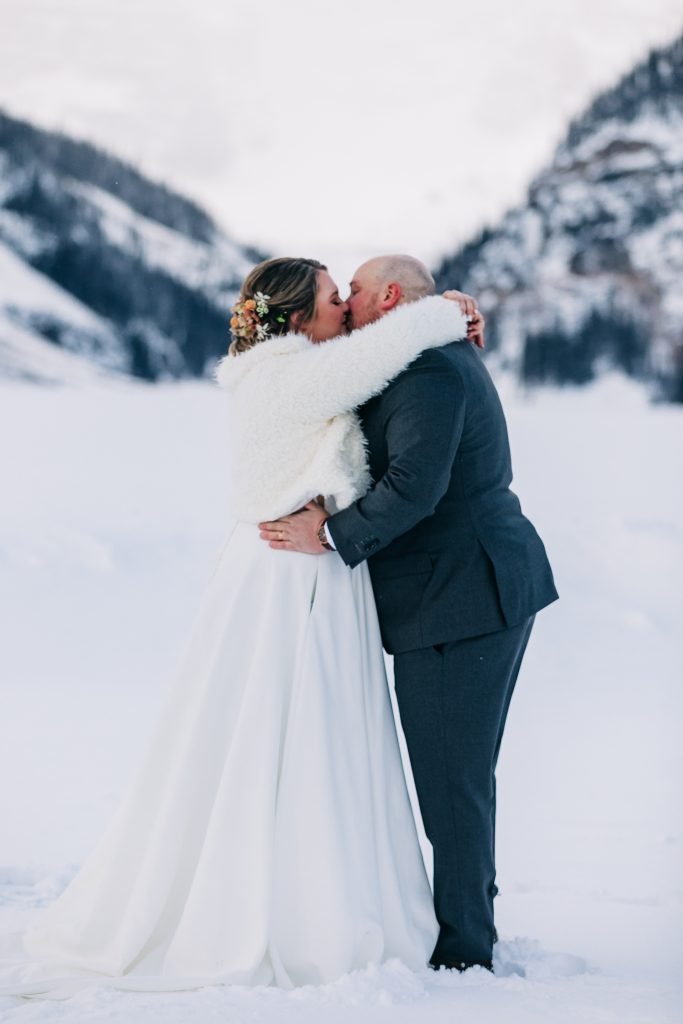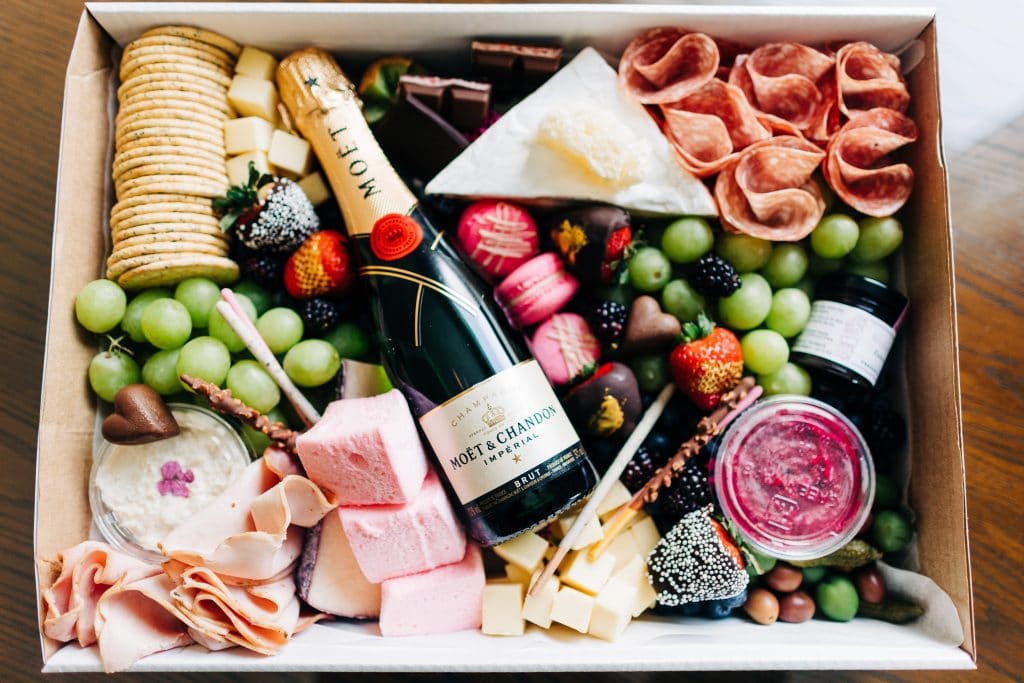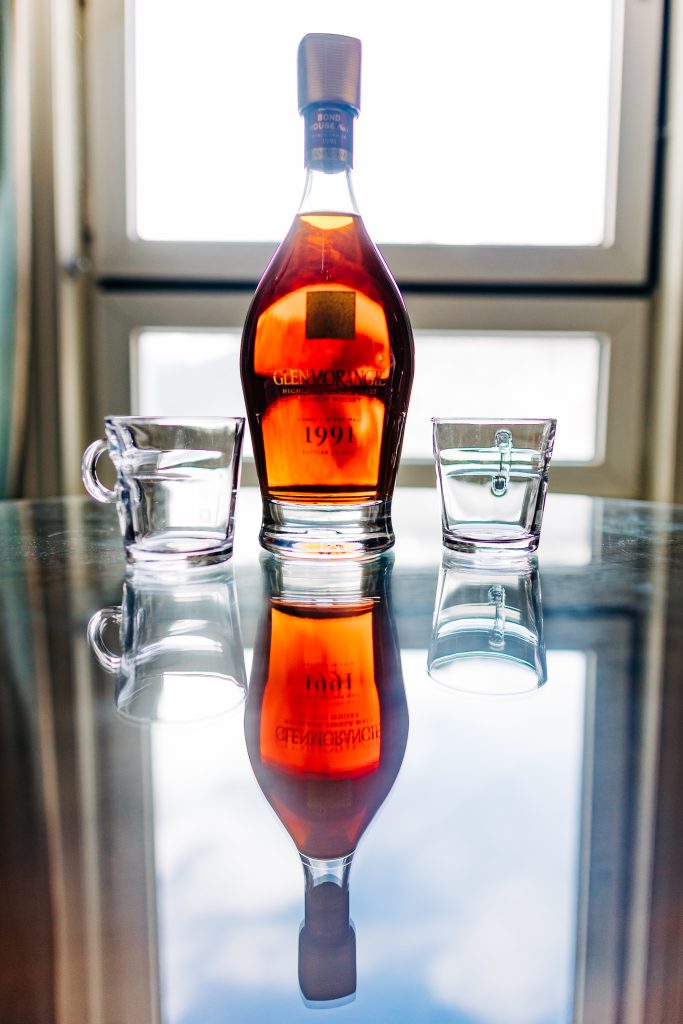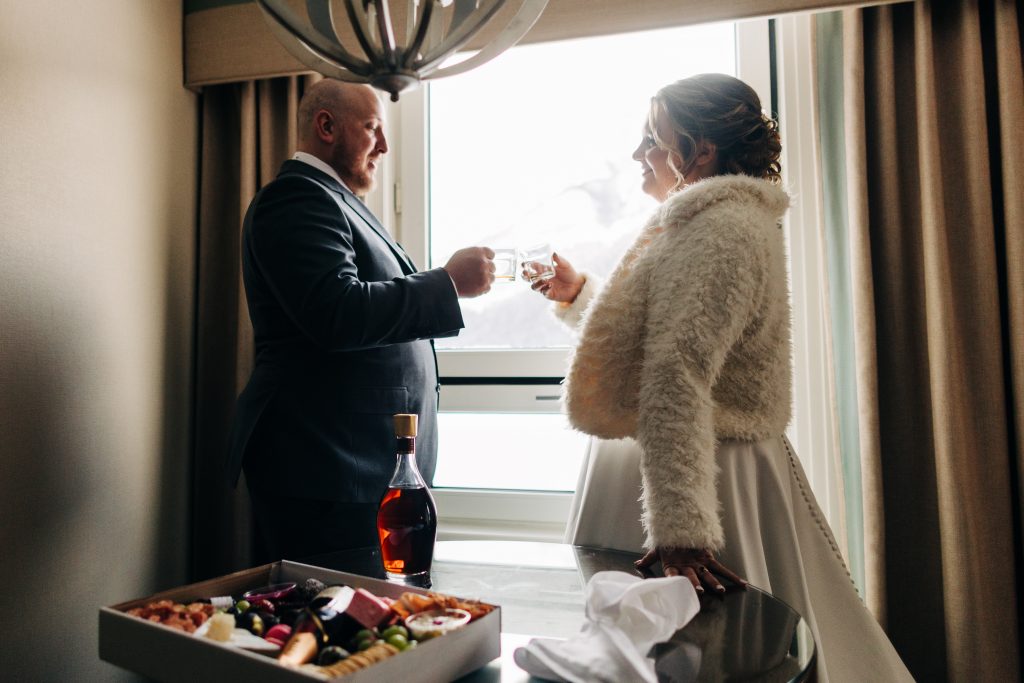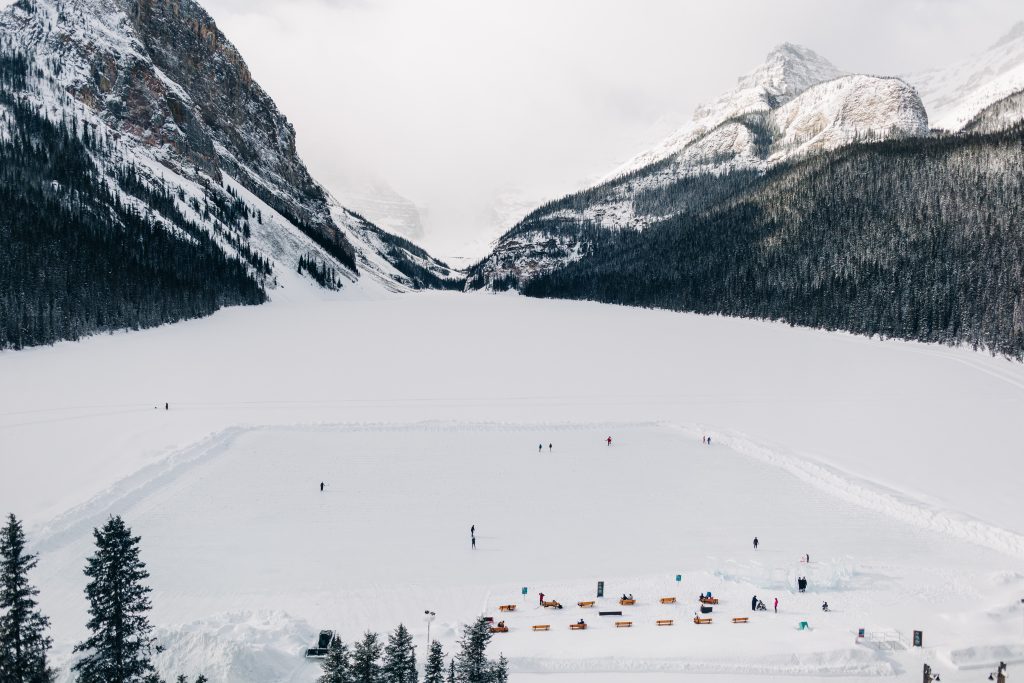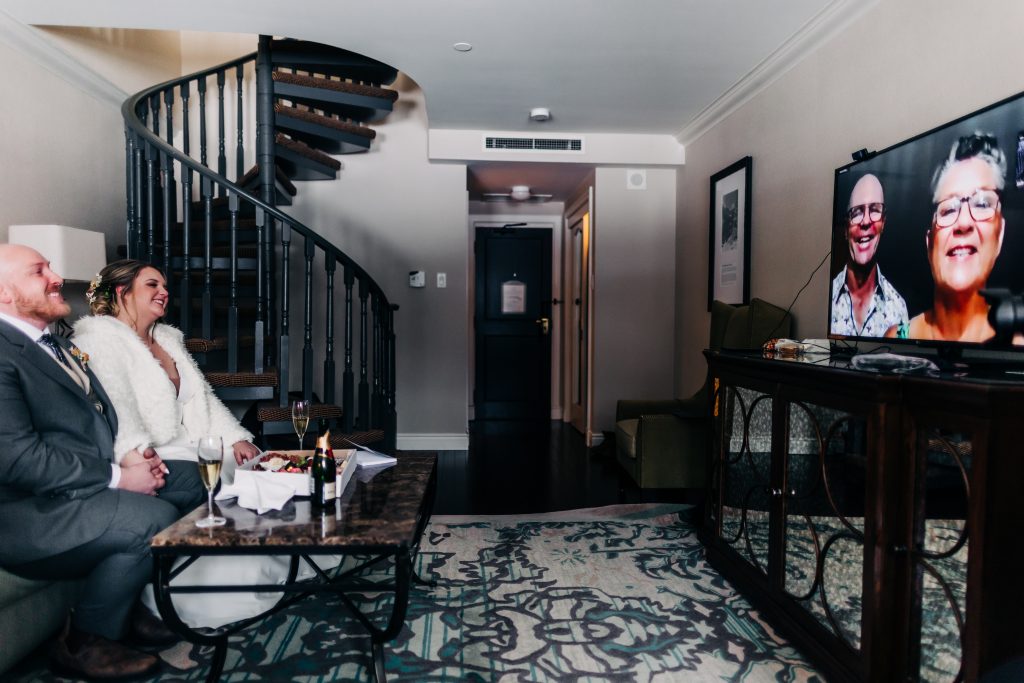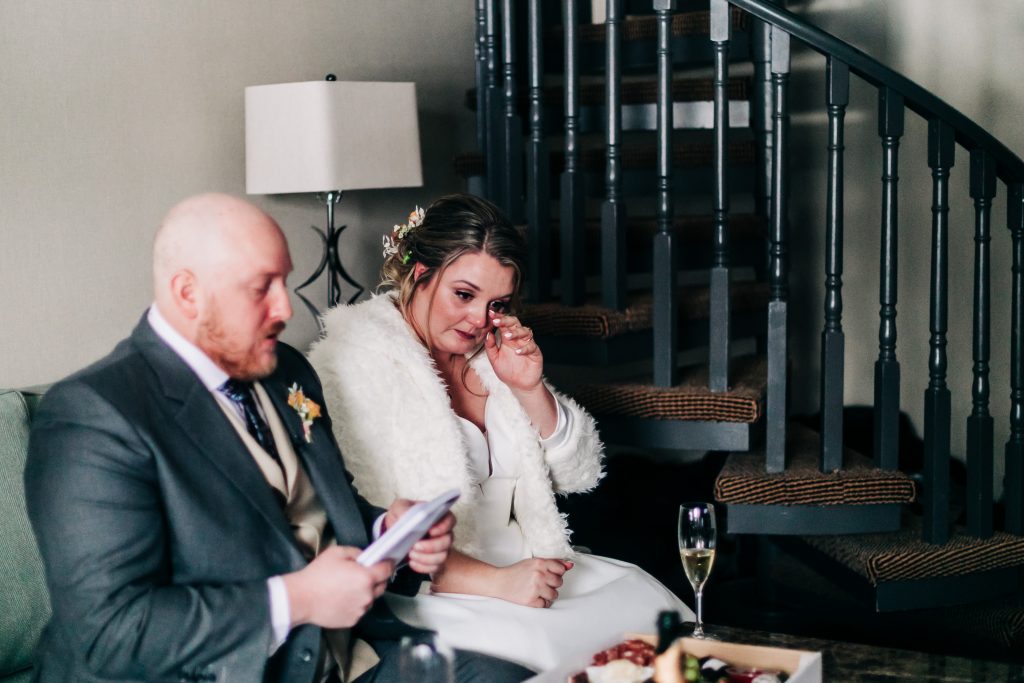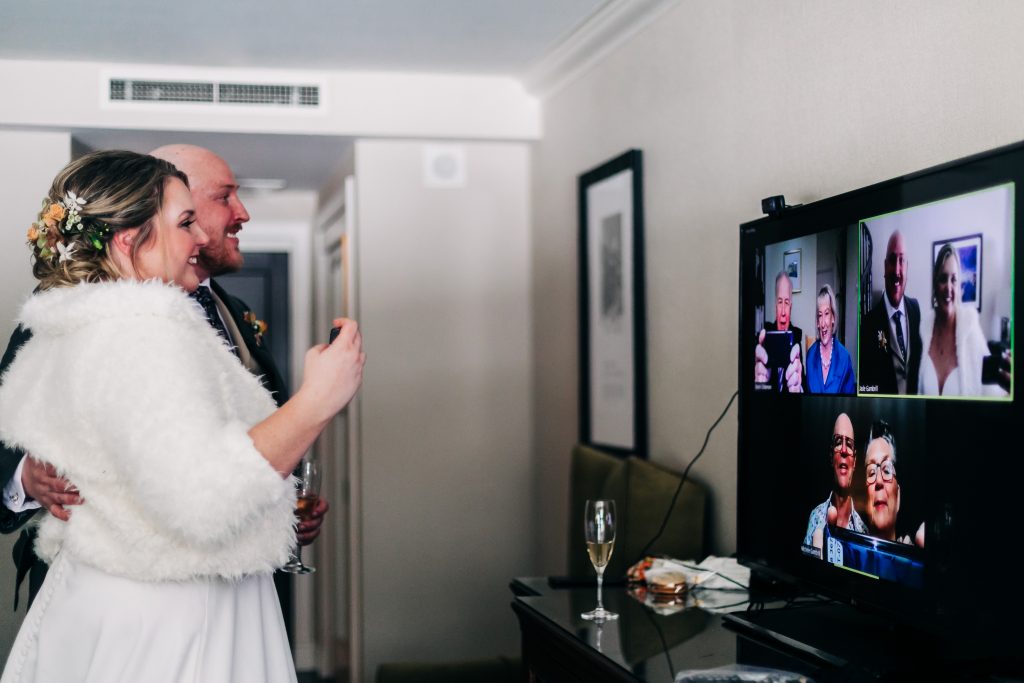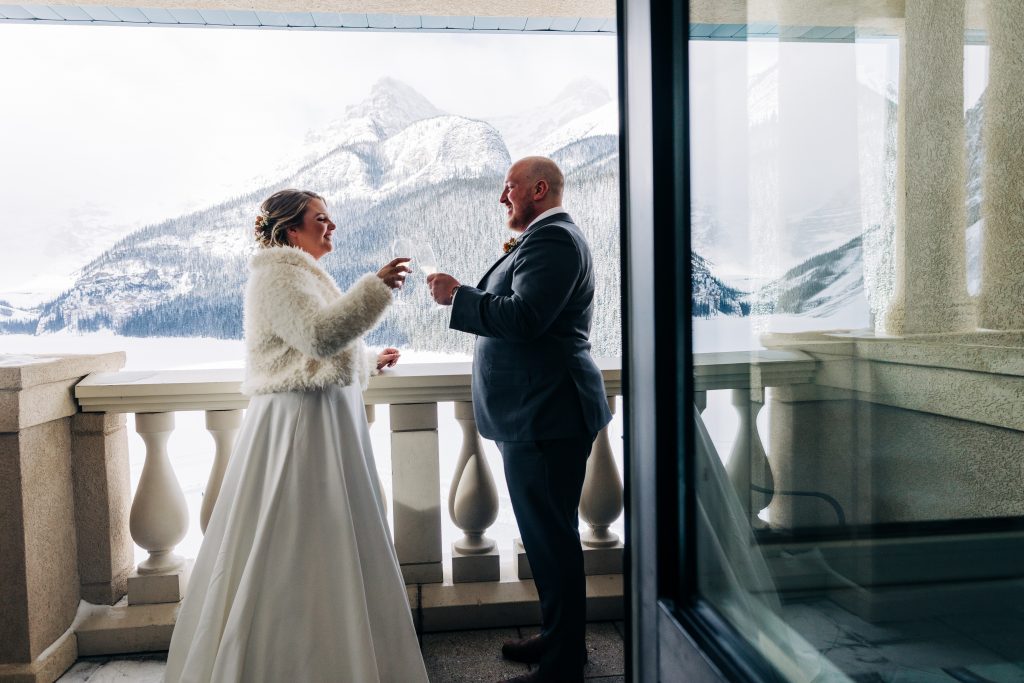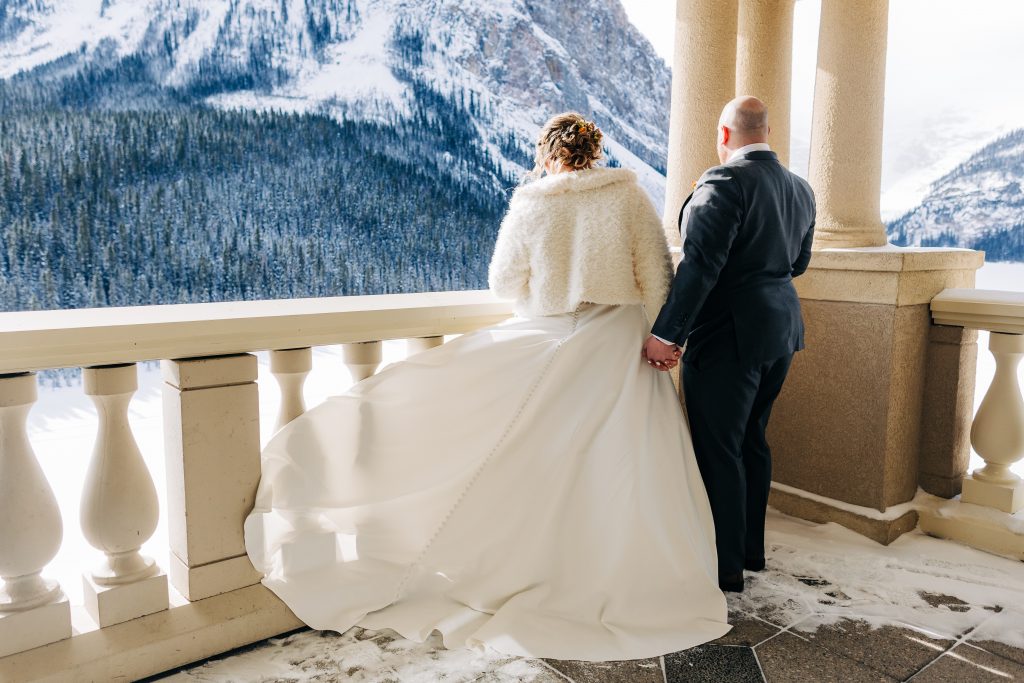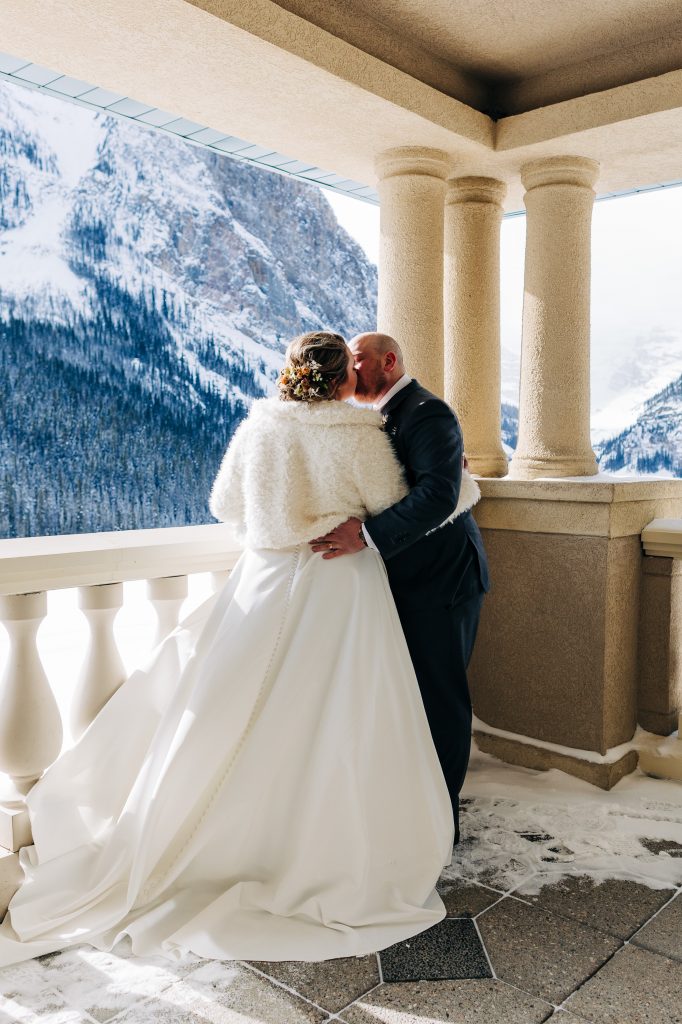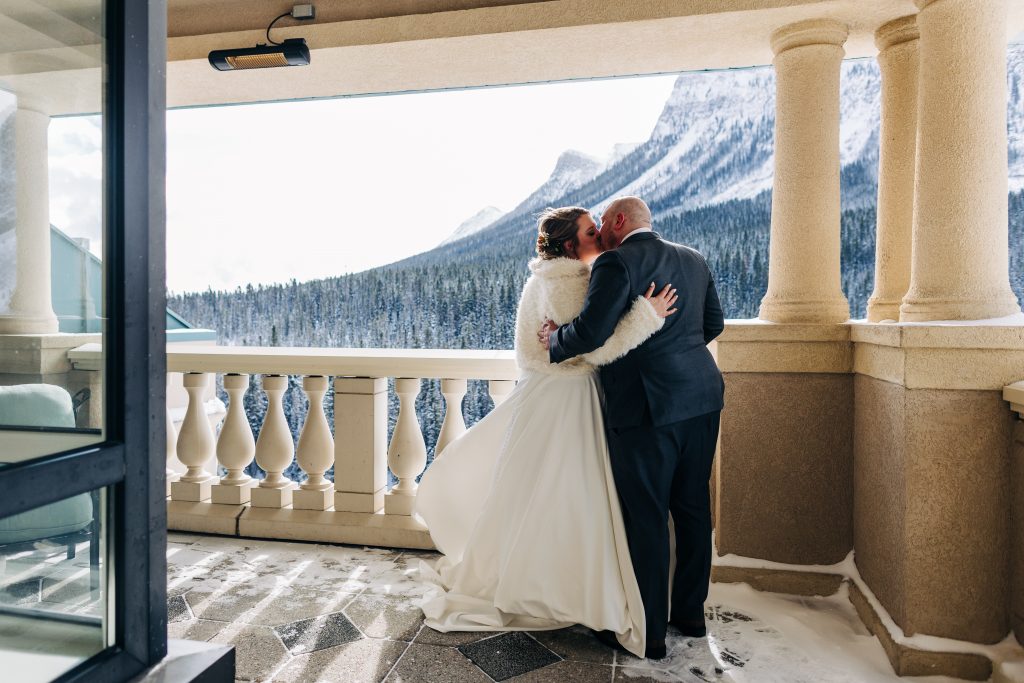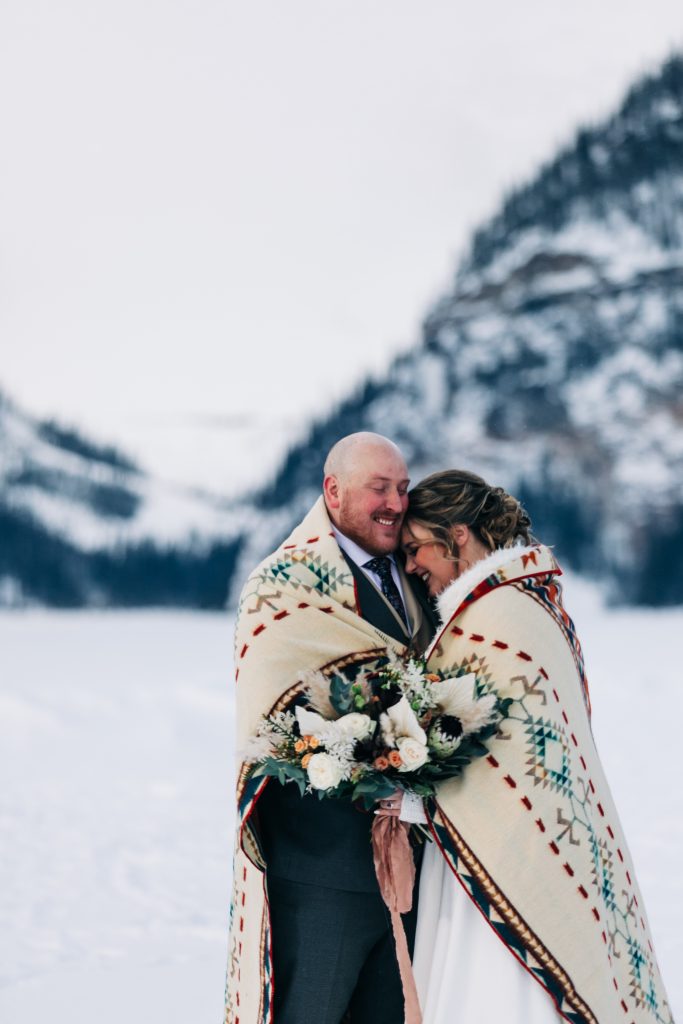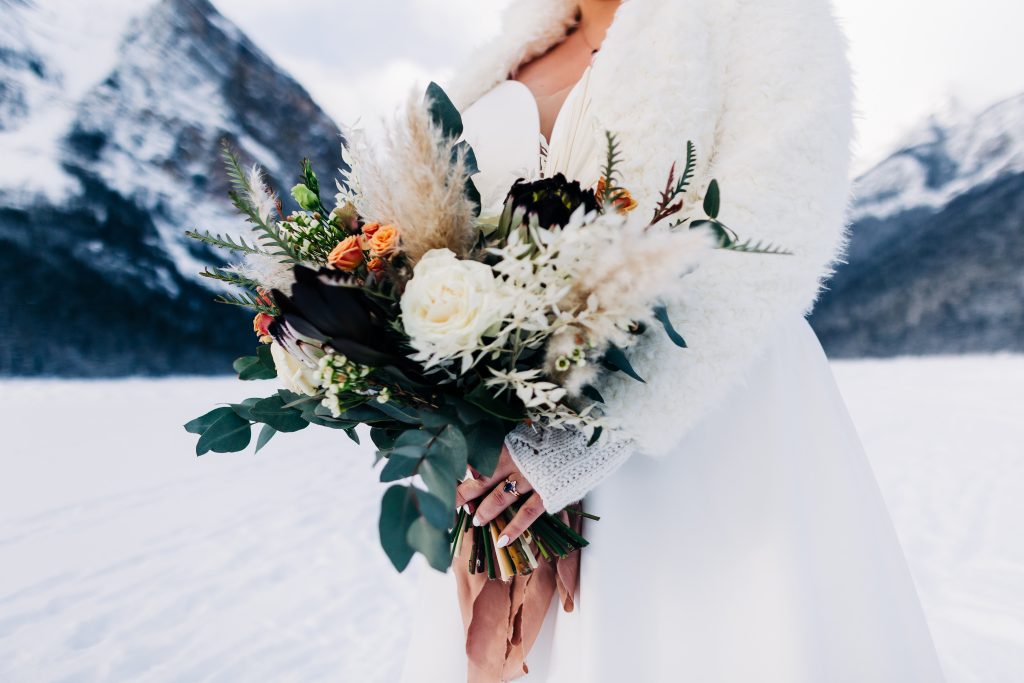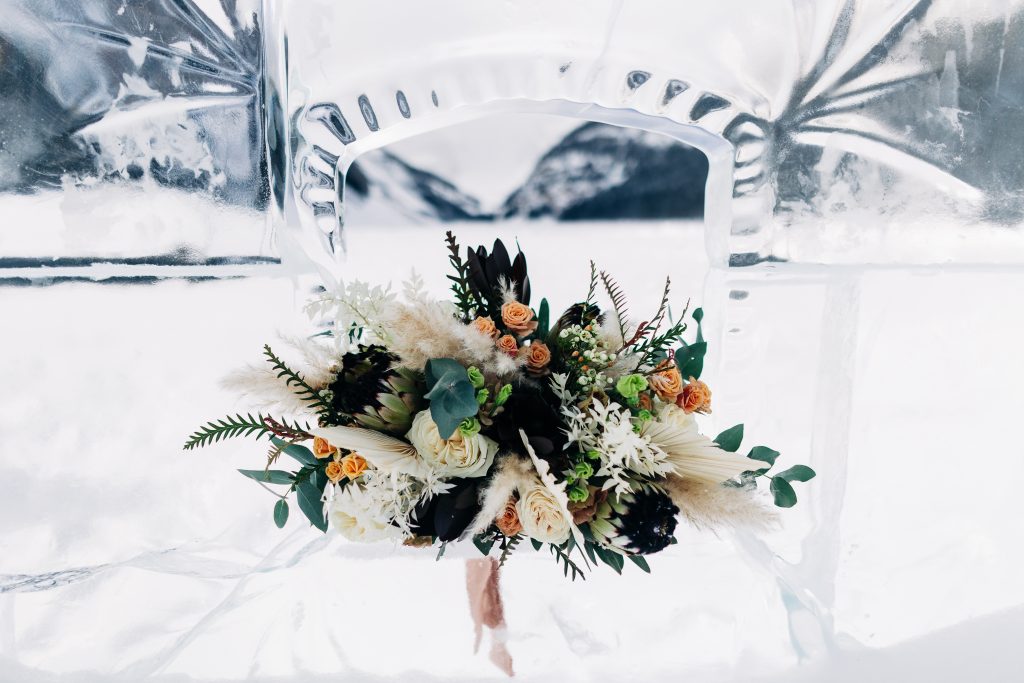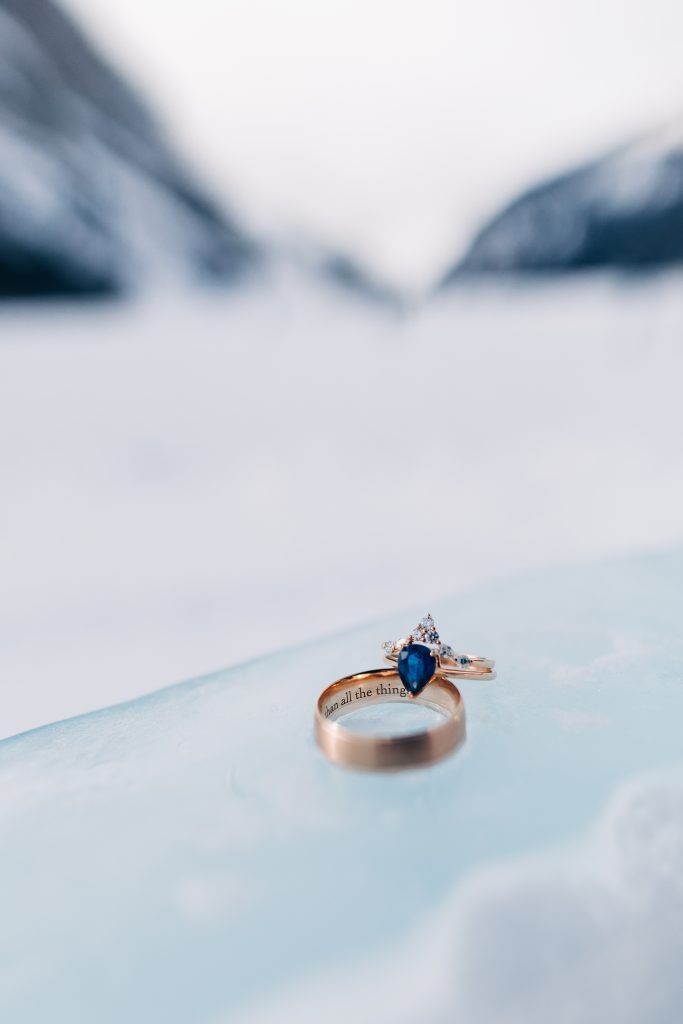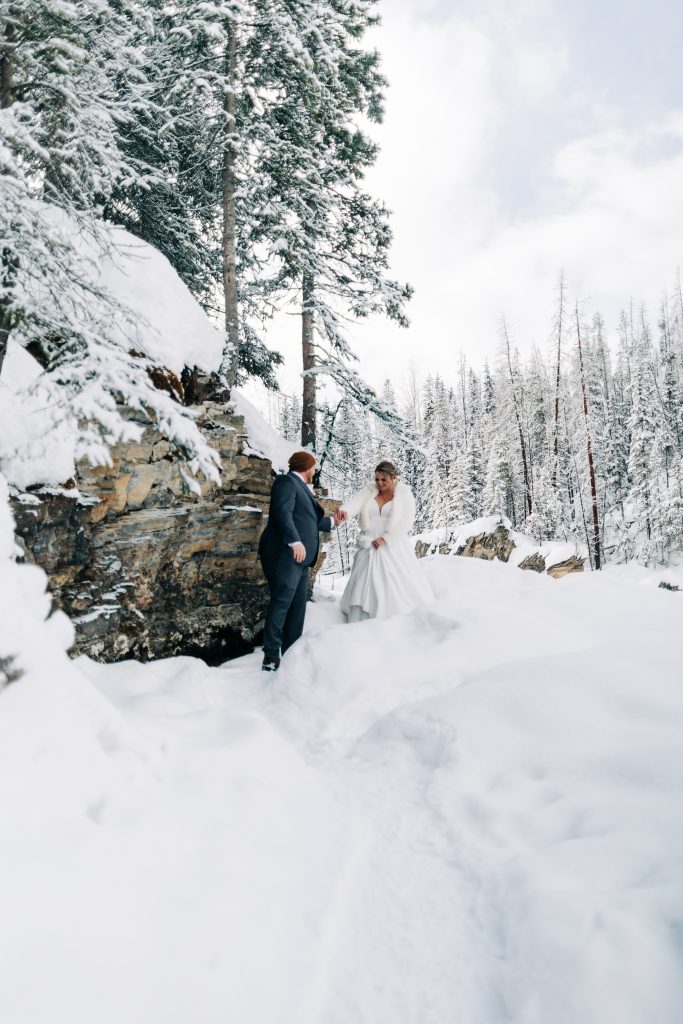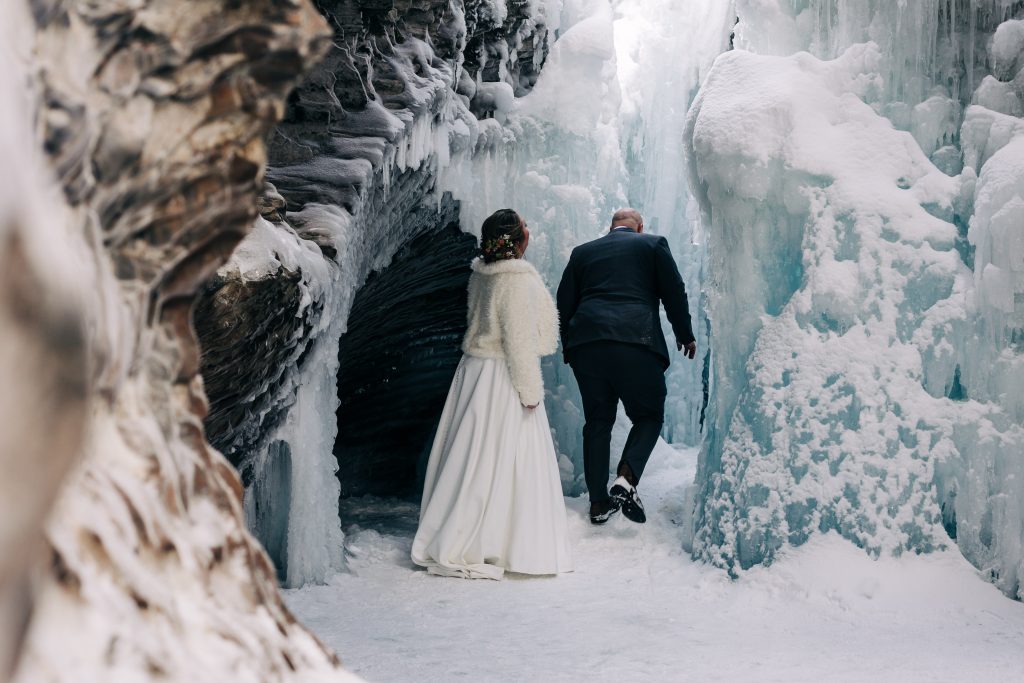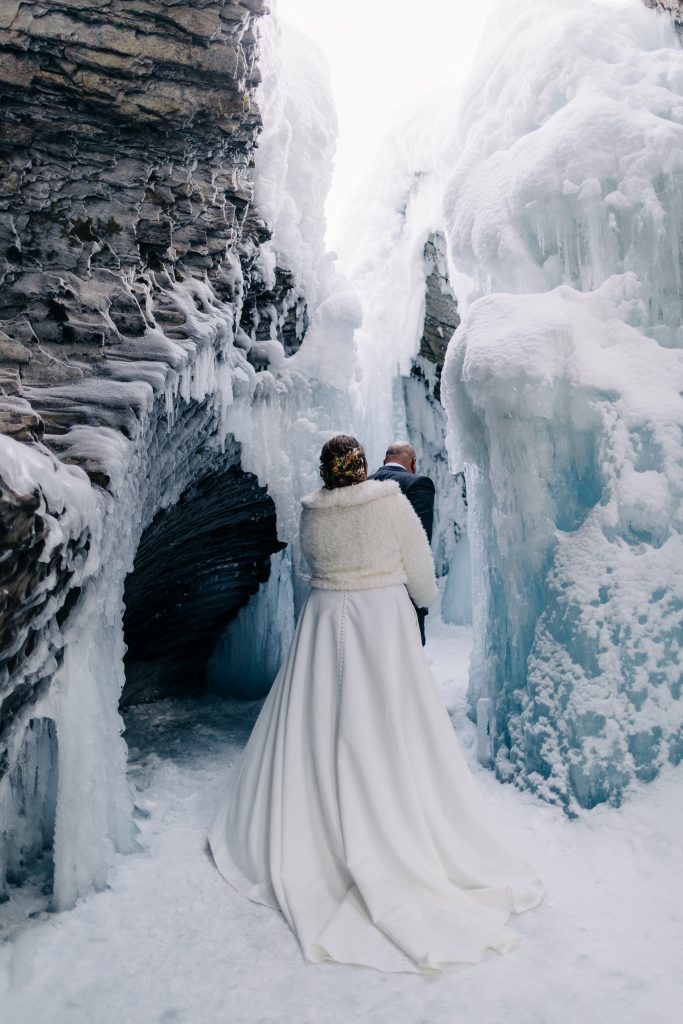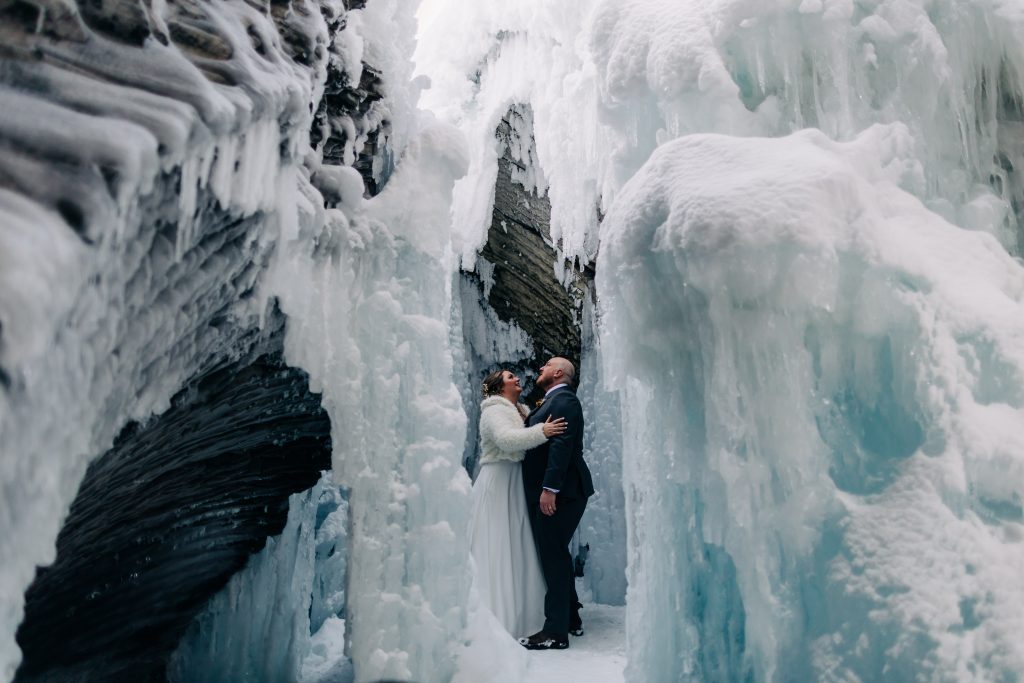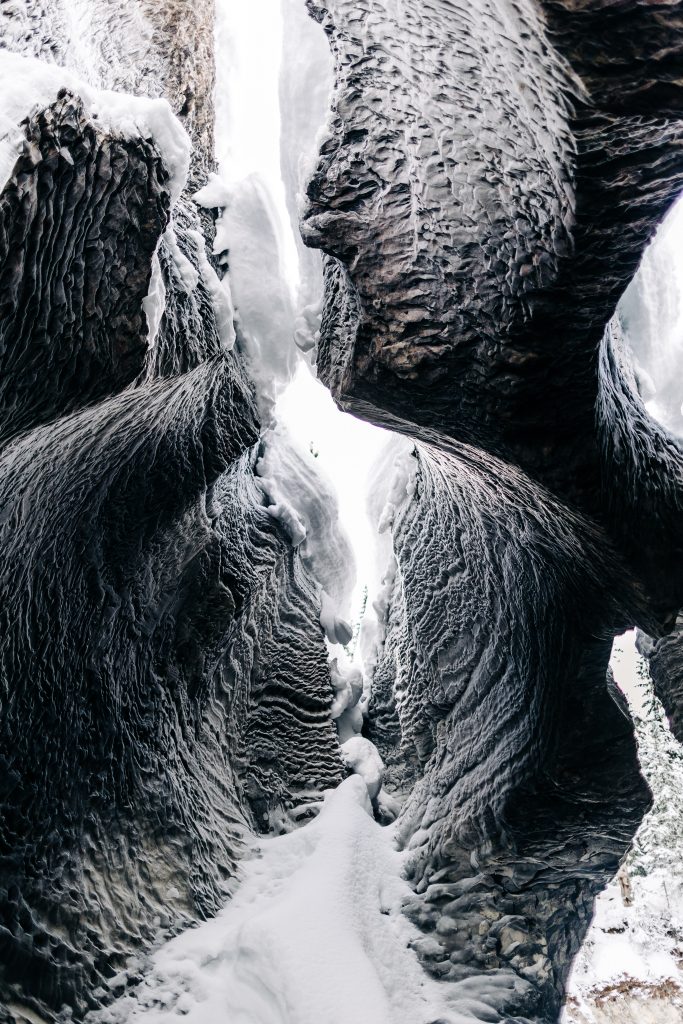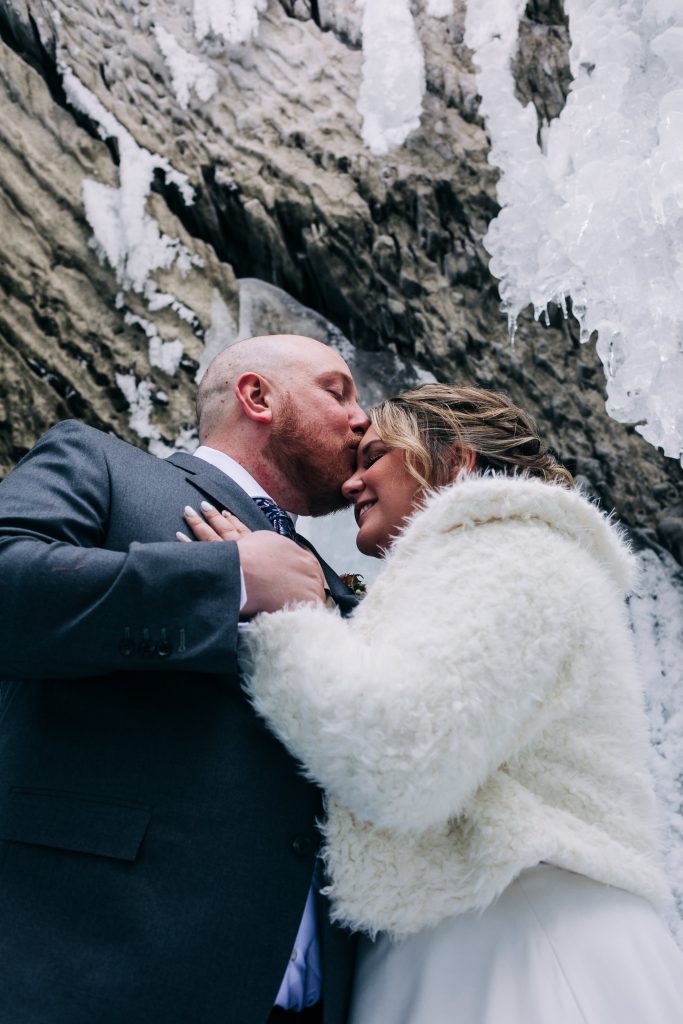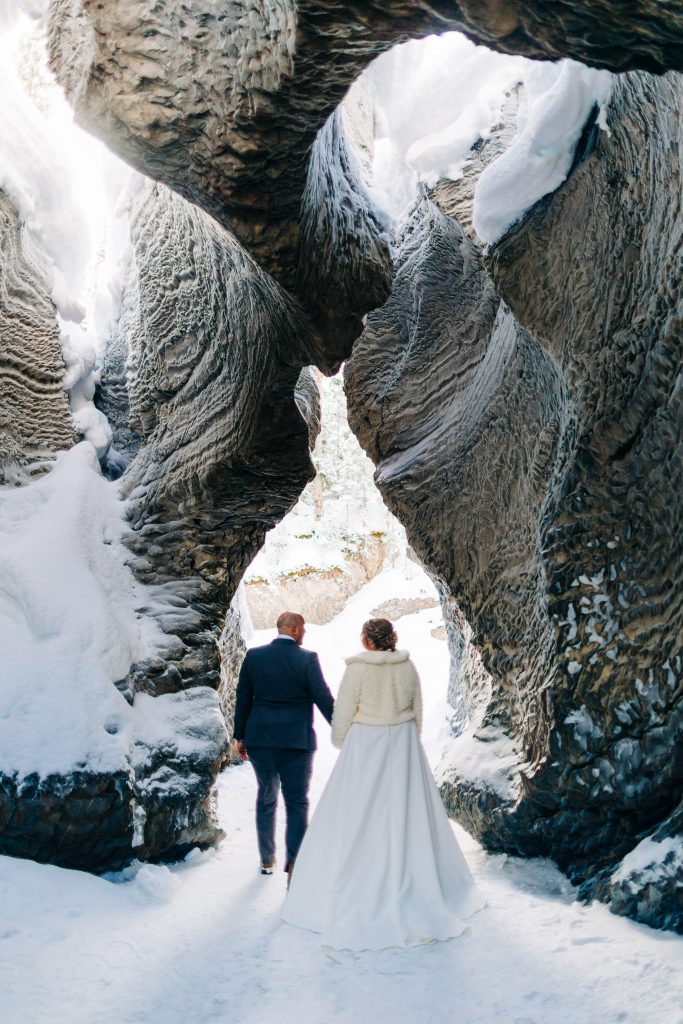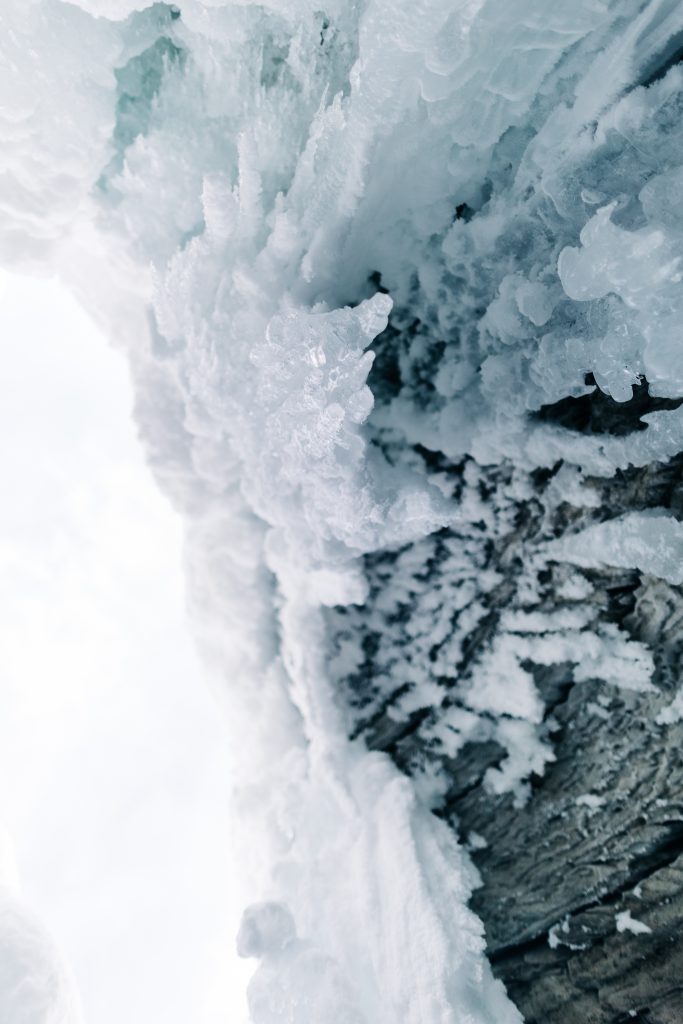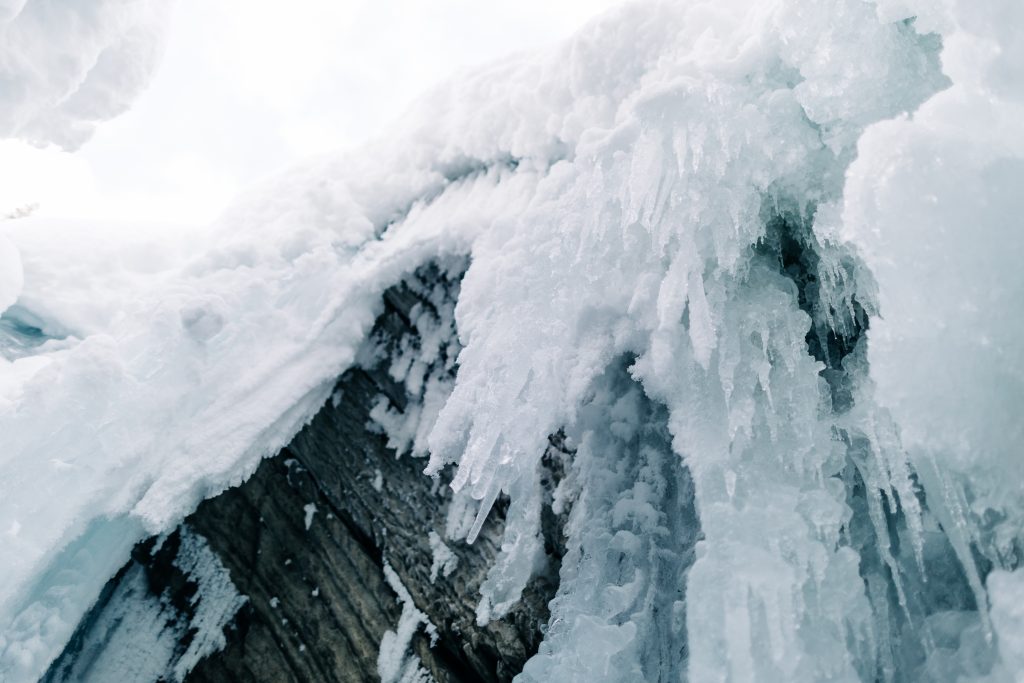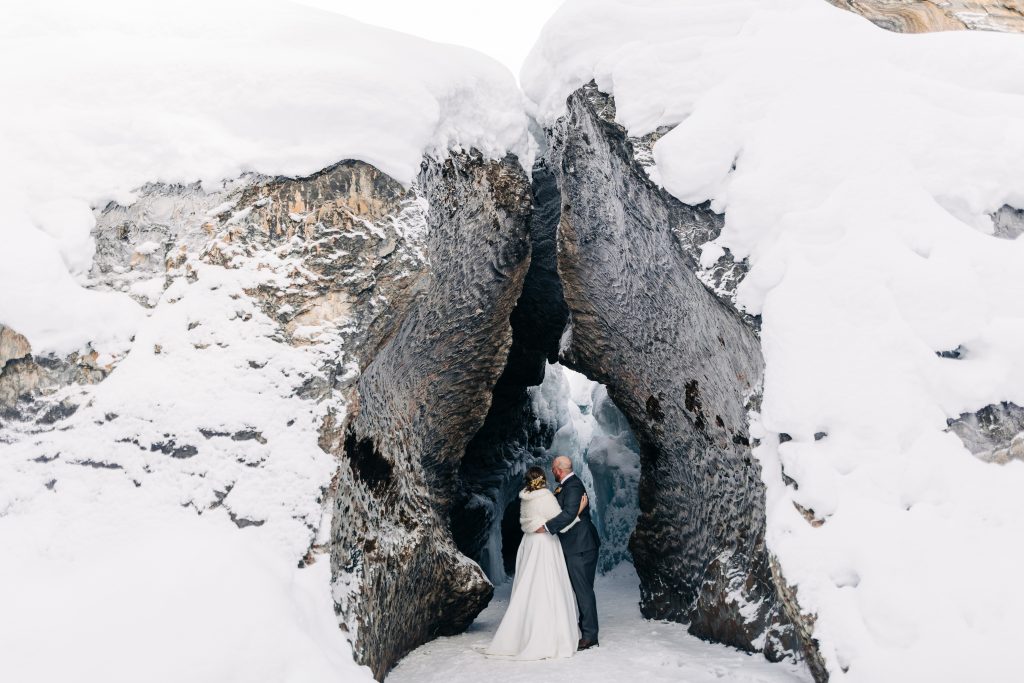 Urban Officiant
Fairmont Chateau Lake Louise
Parfait Productions
Styled by Steph
---
I hope you enjoyed this Winter Lake Louise Elopement! To see more magical elopements and intimate weddings, please make sure to read this Romantic Banff Winter Elopement, this Glacier National Park wedding, and this Winter Heli-elopement and my Lake Louise Elopement Eco Friendly Adventure Elopement!