Yoho National Park Waterfall Elopement | Cedar Lane Weddings
Have you ever considered how to plan your elopement perfectly for just you and your partner? We can hike, see some beauty, take some epic images and create moments to always look back on for you! This Yoho National Park Waterfall Elopement will give you all the feels and inspiration to start planning your own!
Nestled into the Rocky Mountains, the Cedar House Chalets in Golden BC made the perfect location for Emily and Drake to share their vows! Emily & Drake got ready in separate rooms of their chalet, reading love letters written for each other. The anticipsation was growing as they hadn't seen each other yet! Emily stepped into the sunlight, and Drake was waiting. Together they shared their vows with the mountain views behind them. Cedar House Chalets and Golden BC did not disappoint.
It was such a gorgeous sunny day, and I was stoked that after the ceremony I was able to bring everyone to one of my favourite spots – Takakkaw Falls, the 2nd tallest waterfall in all of Canada. My family helped settle the Yoho region 180 years ago, so I have a soft spot for everything there!
Standing at the base of Takakkaw Falls is a forever memorable experience for anyone who gets to make the journey. If you are looking for more help in planning your elopement in the Rockies, feel free to check out my Planning Resources!
Here are a few of my favourites from their wedding day.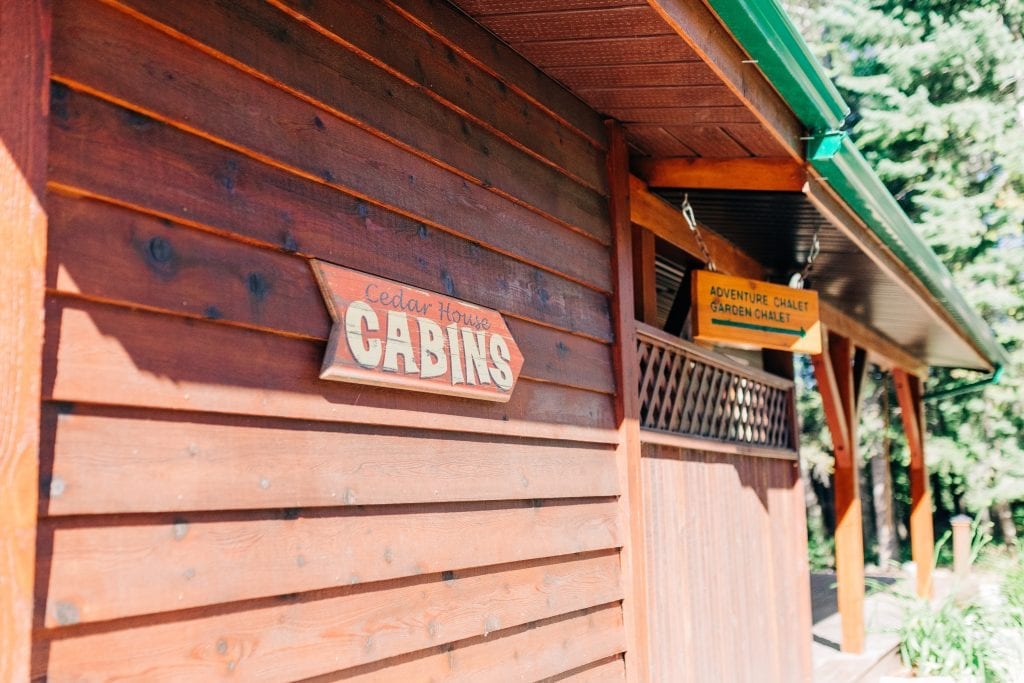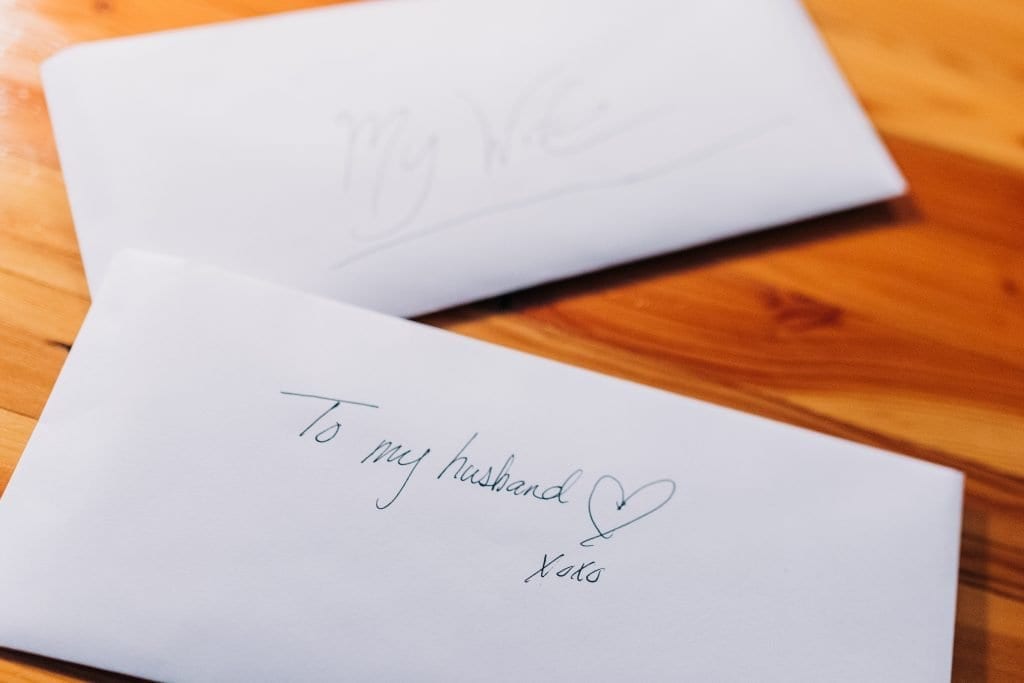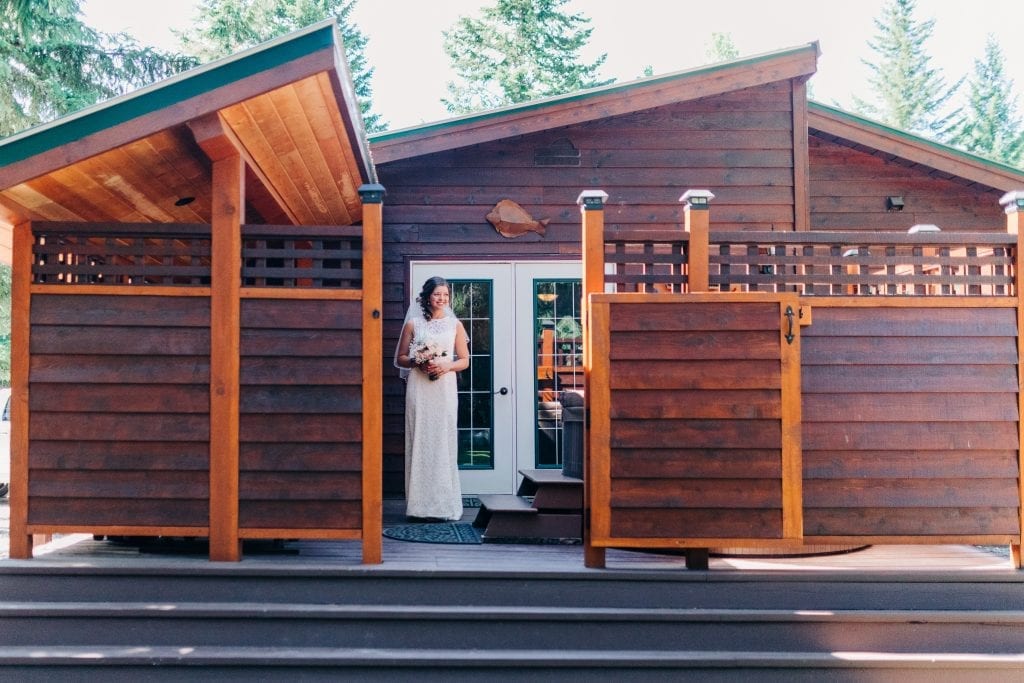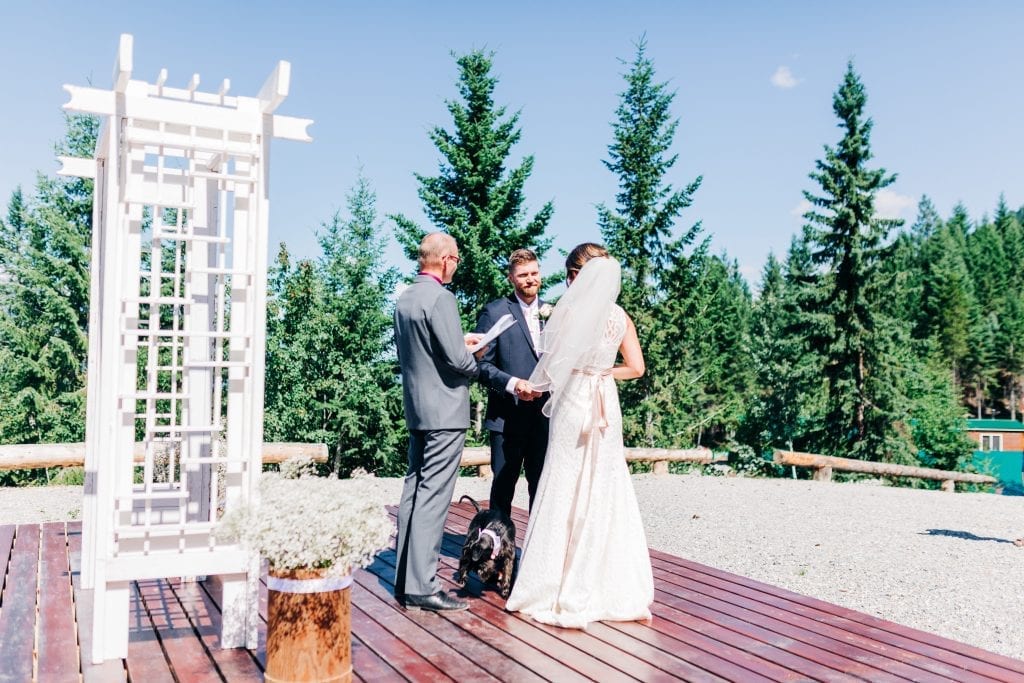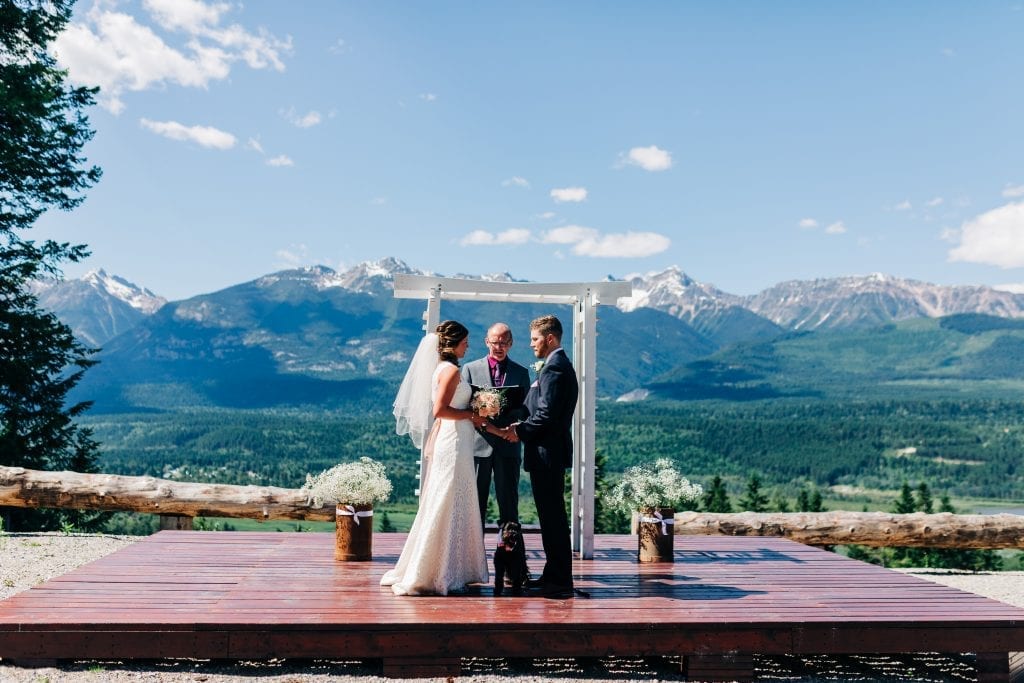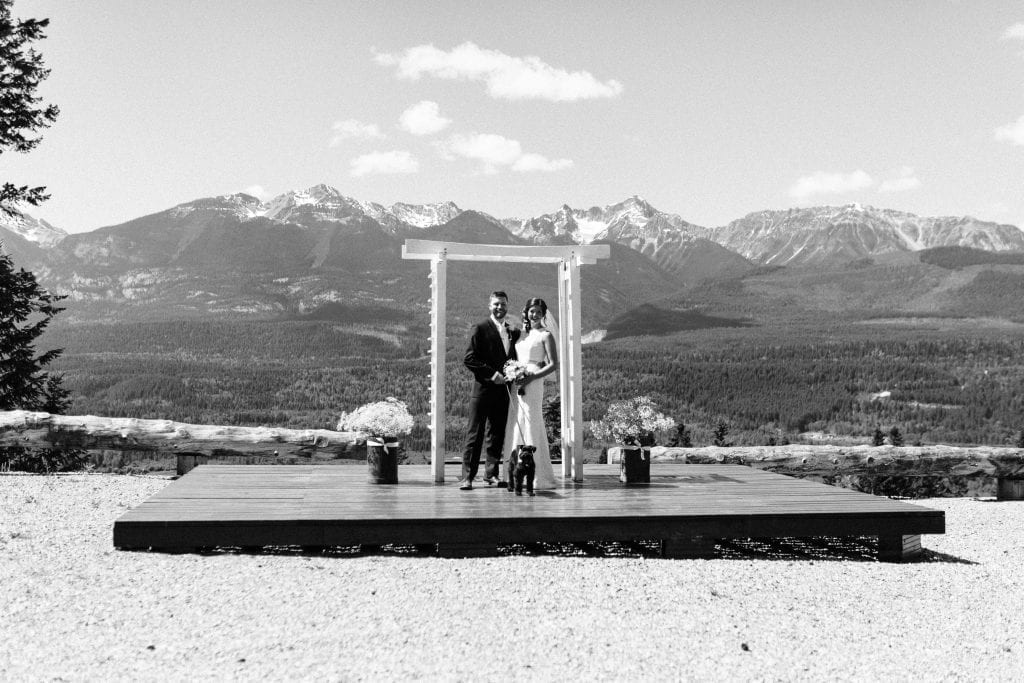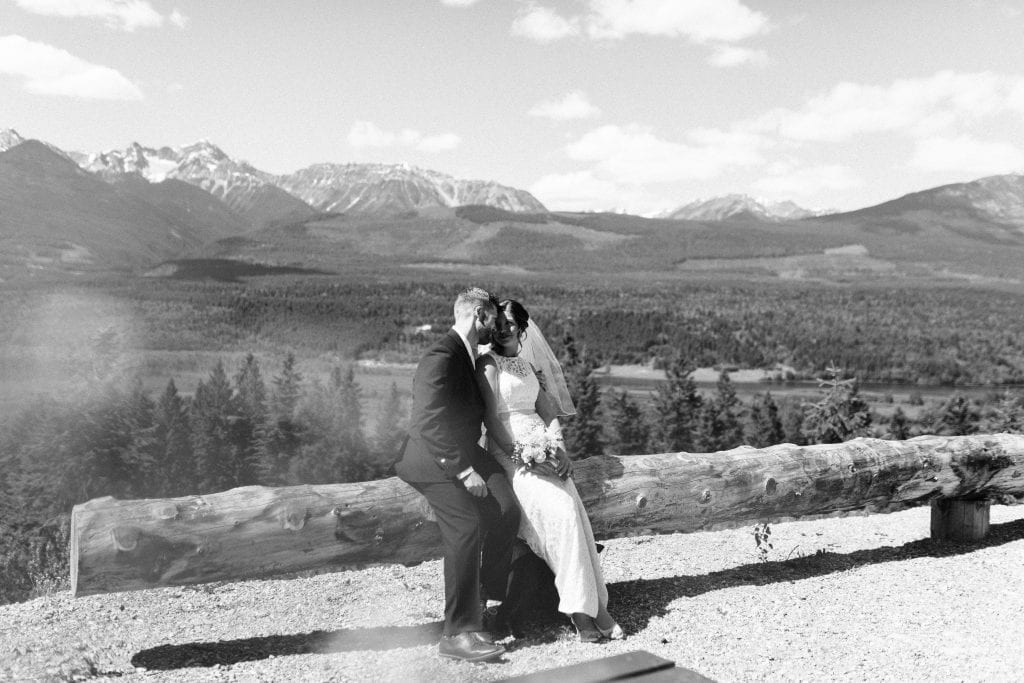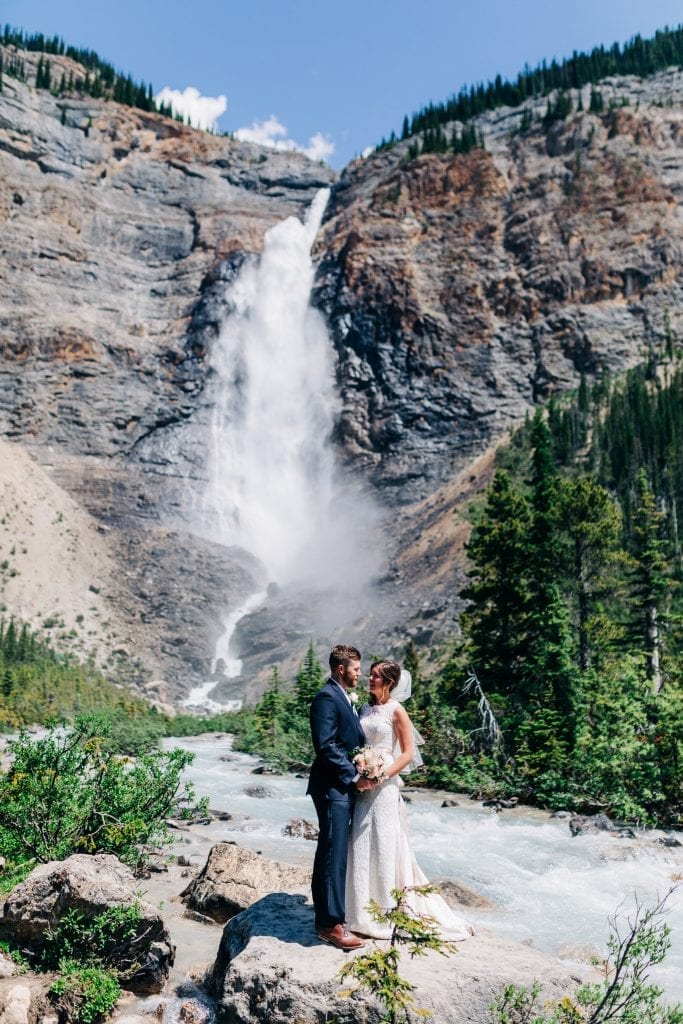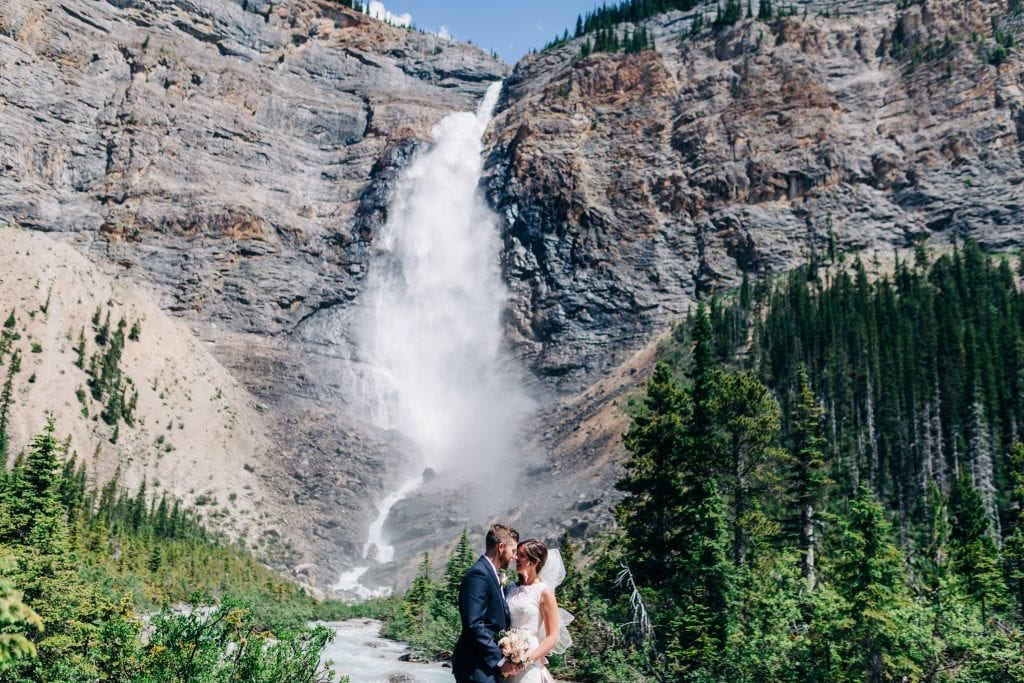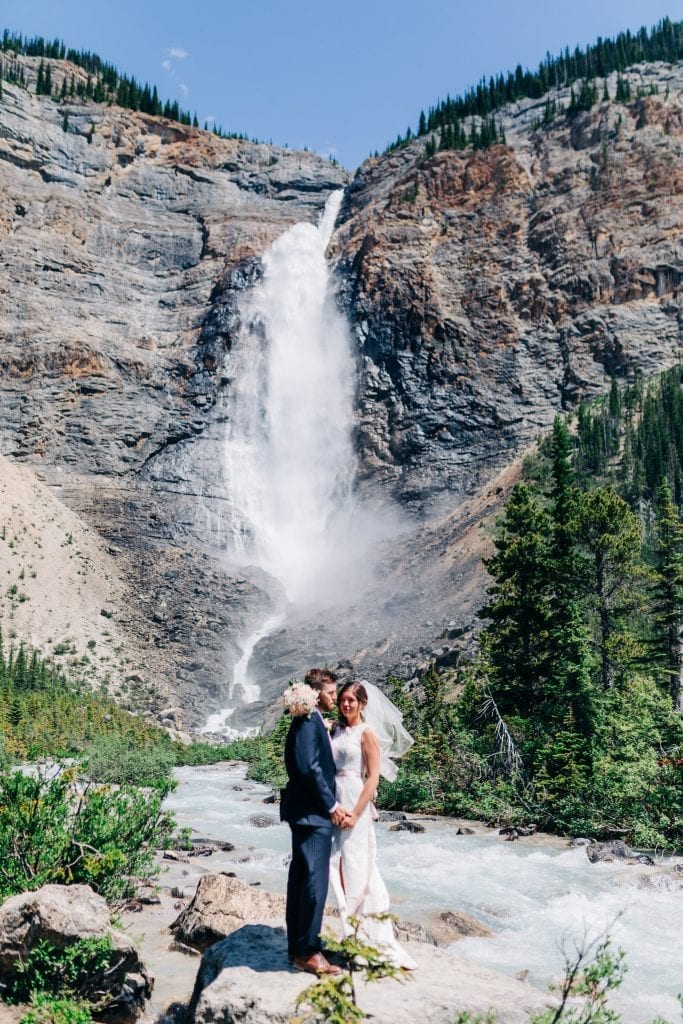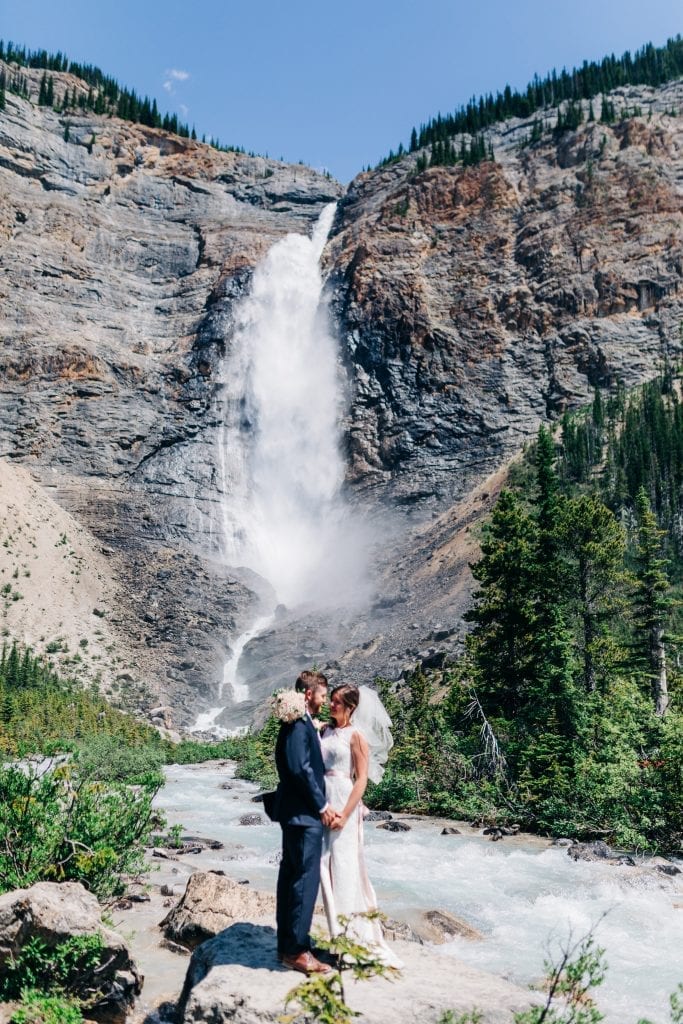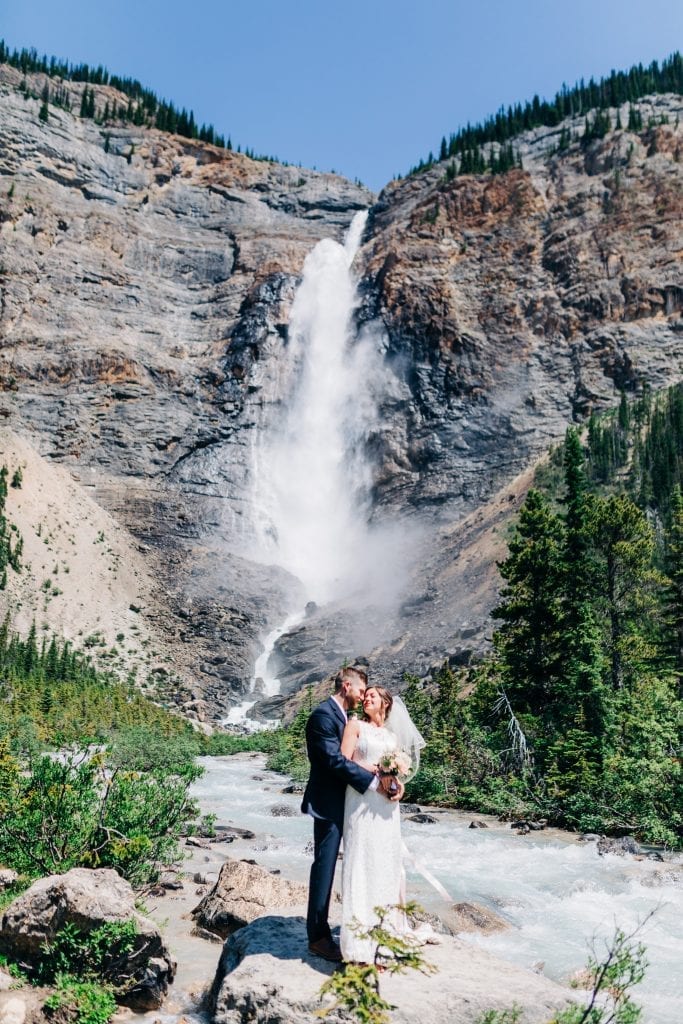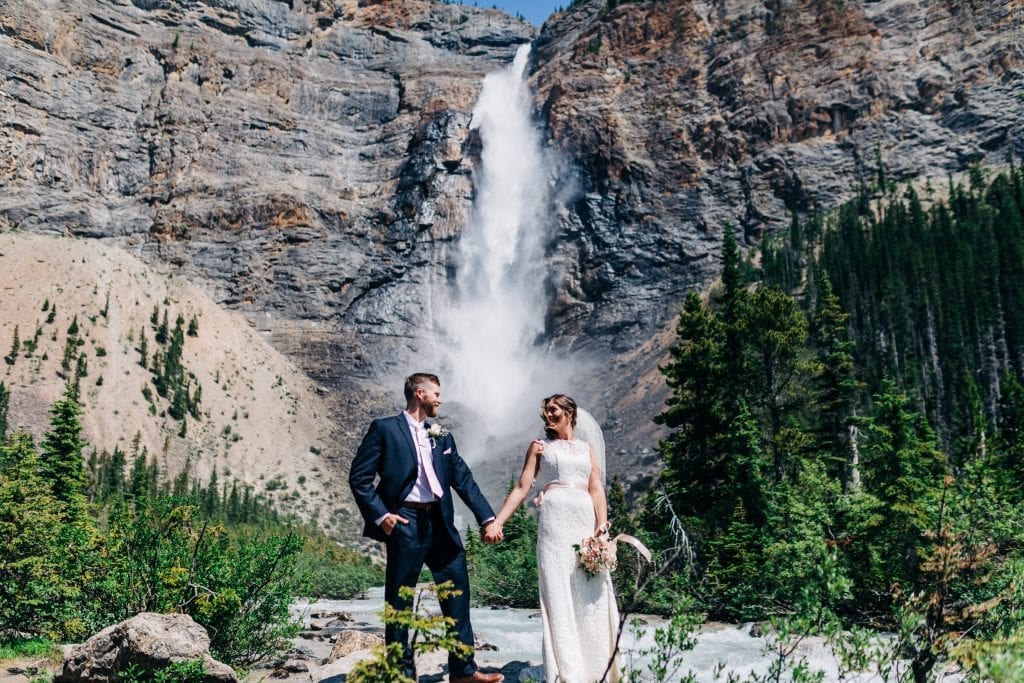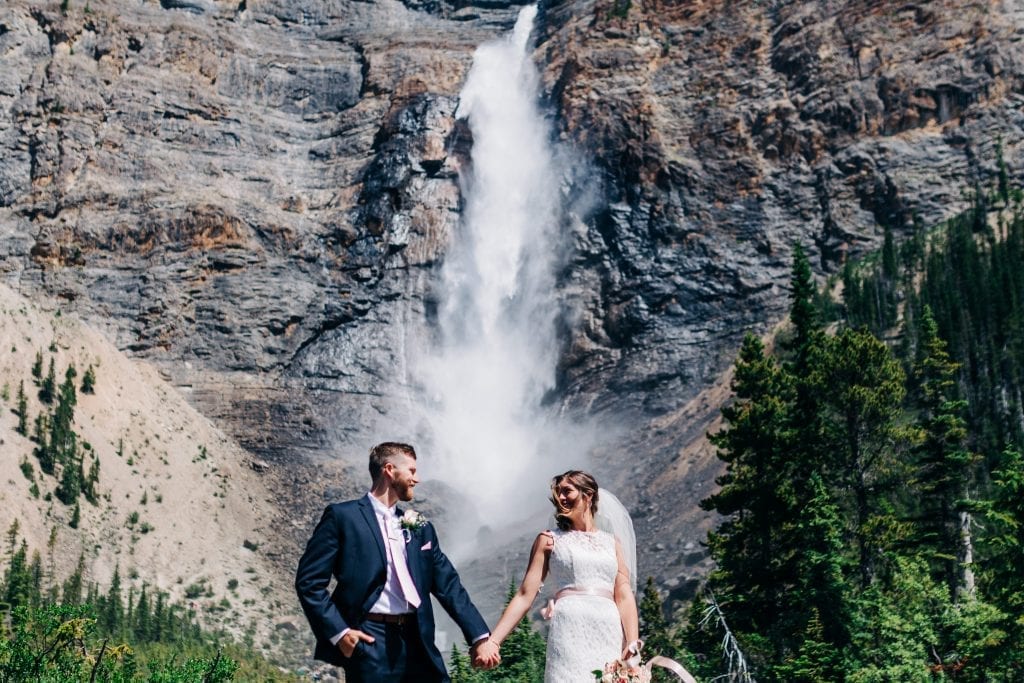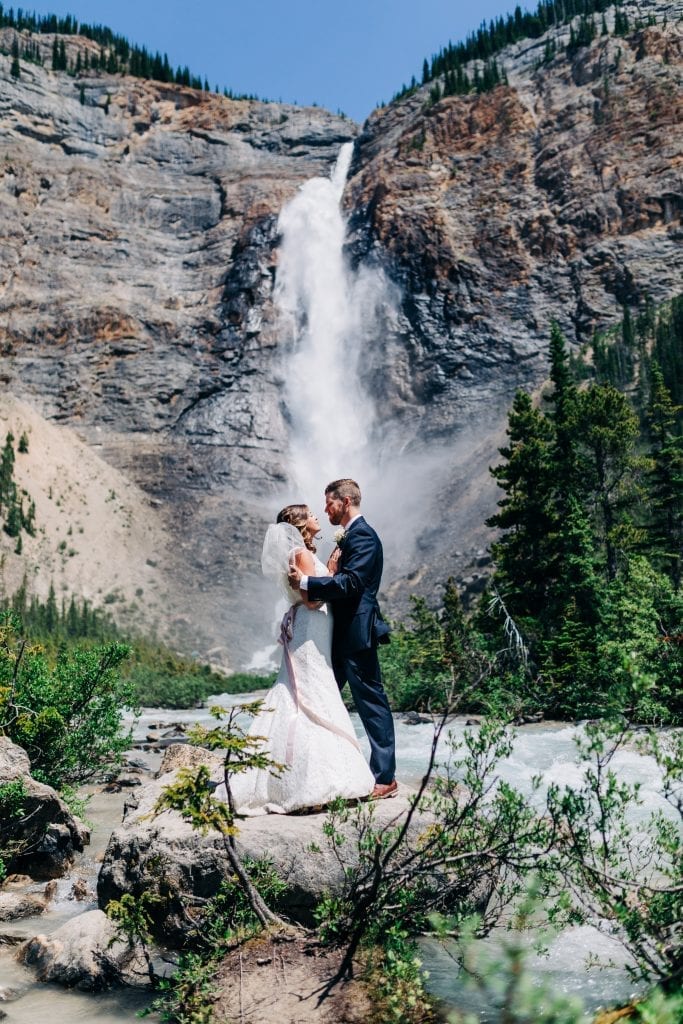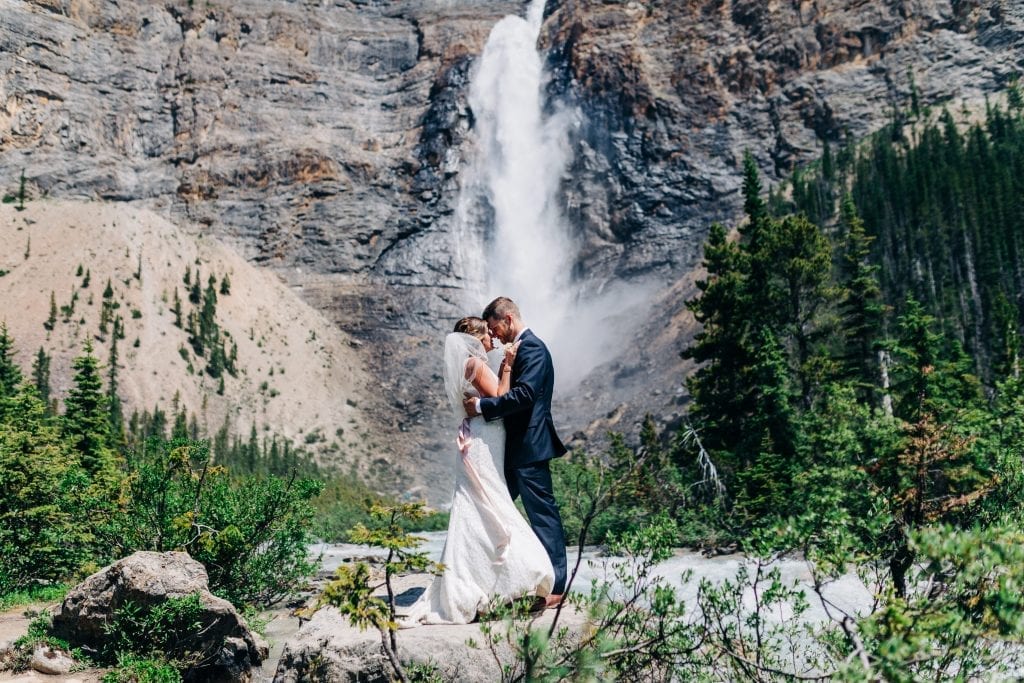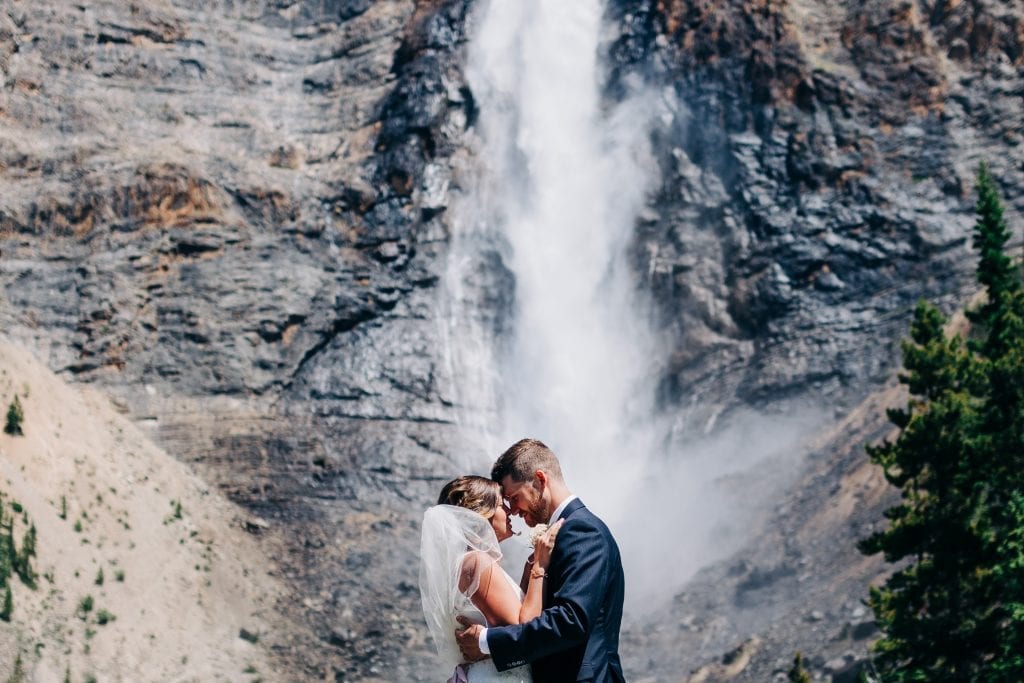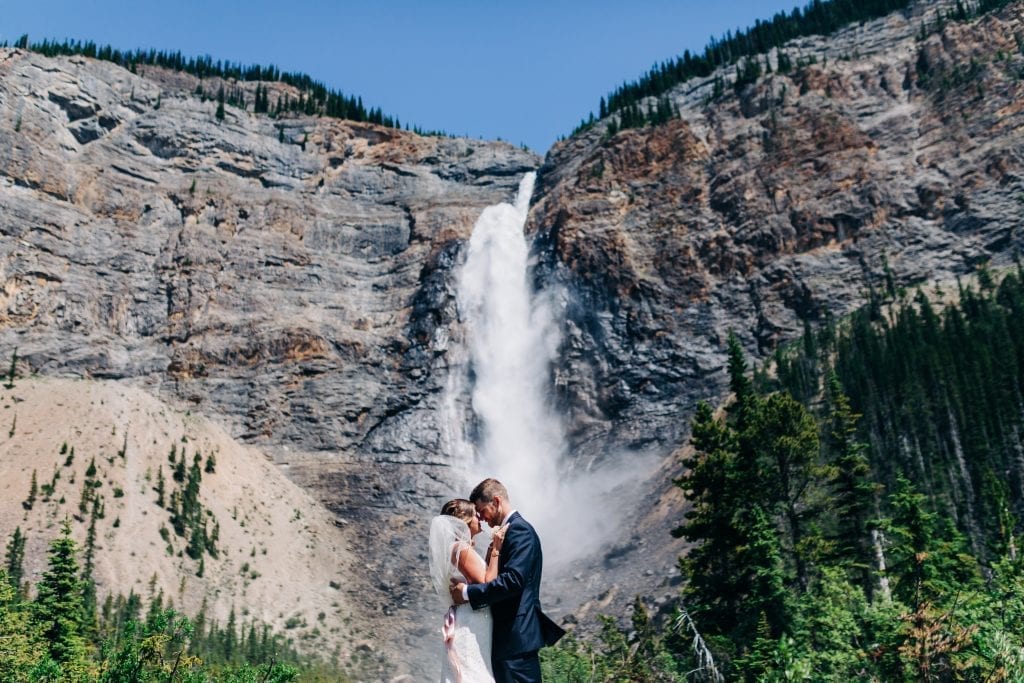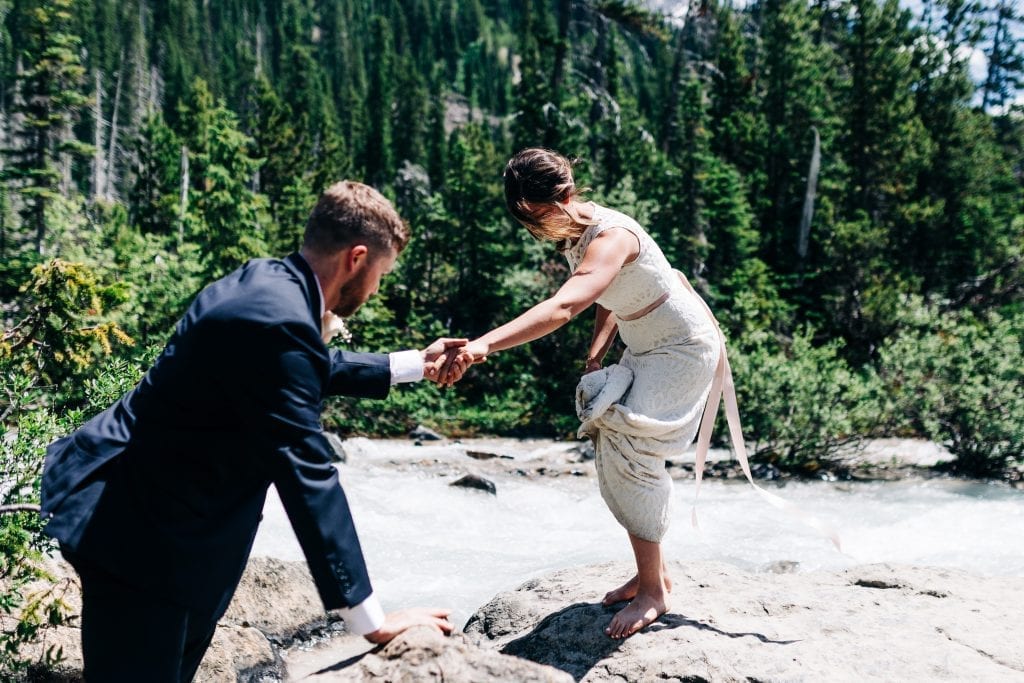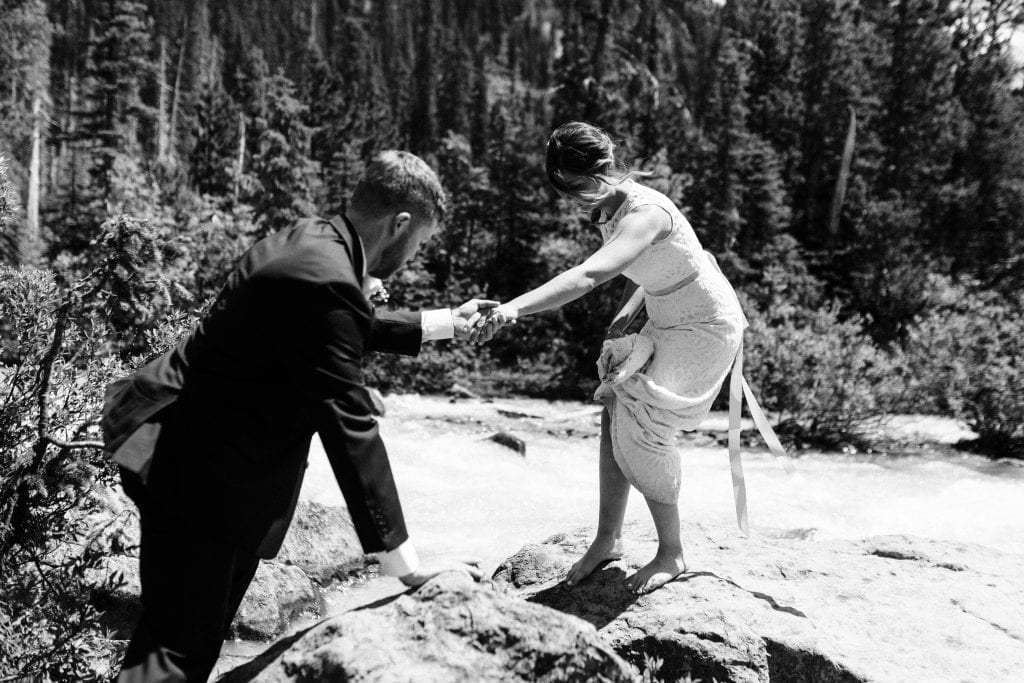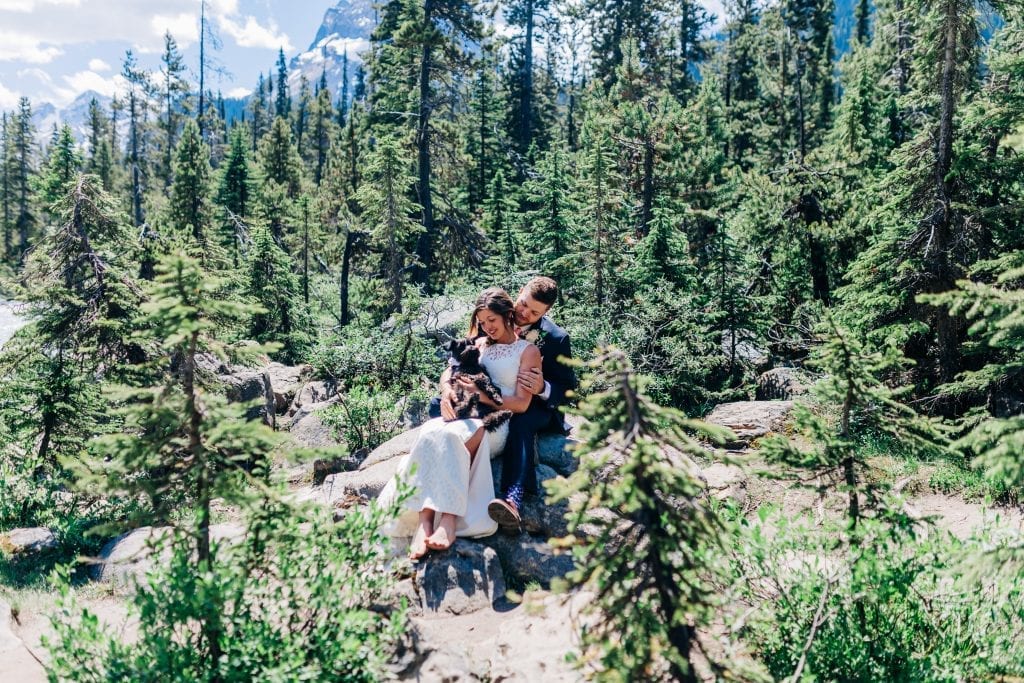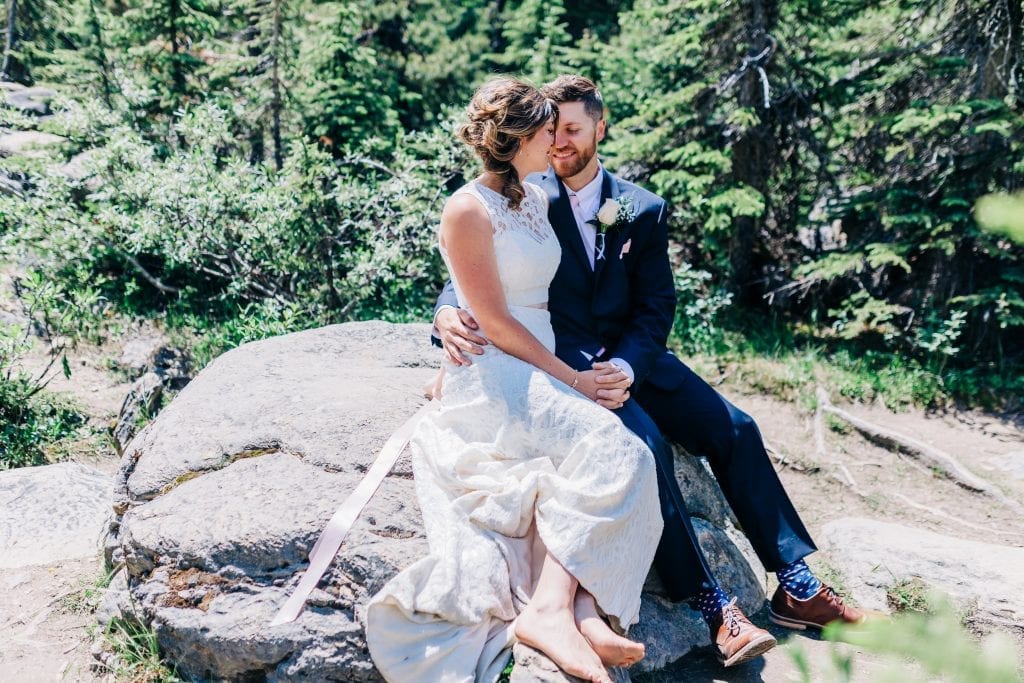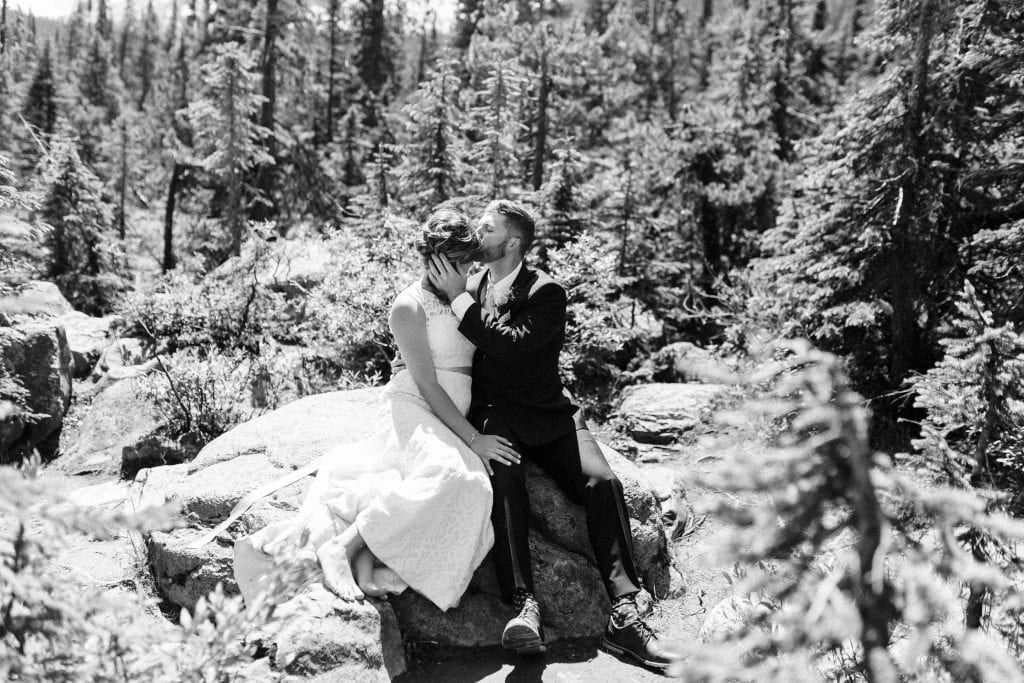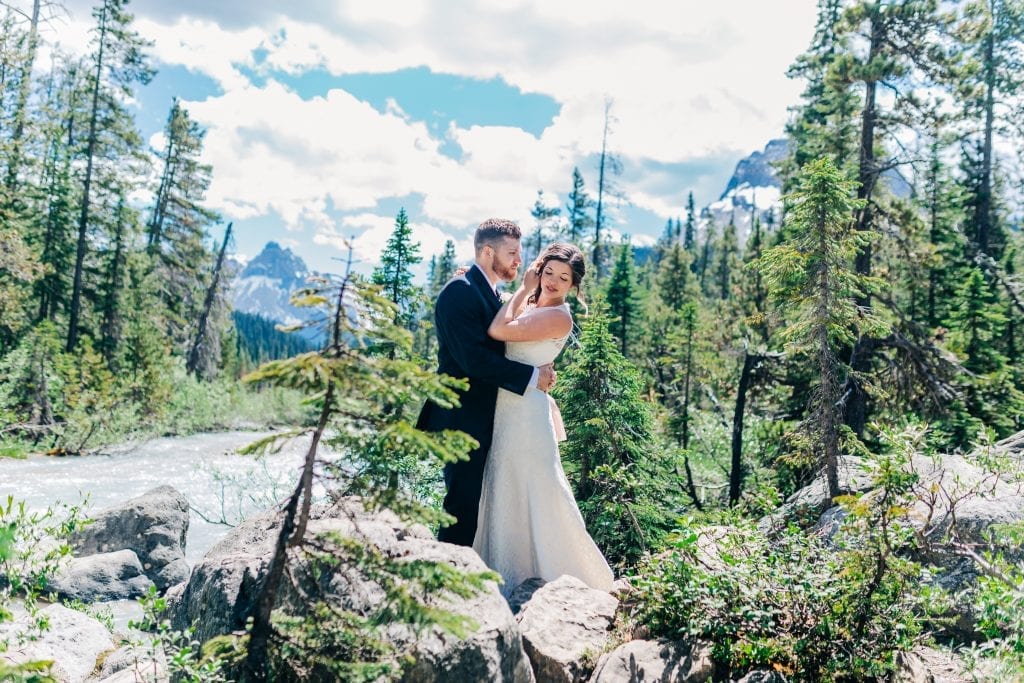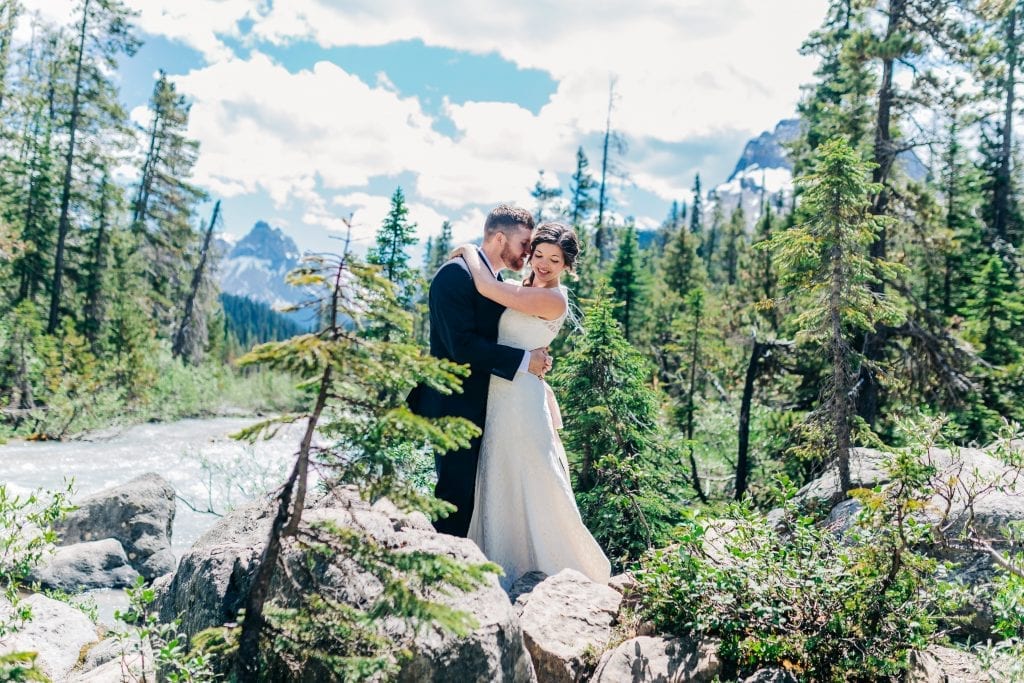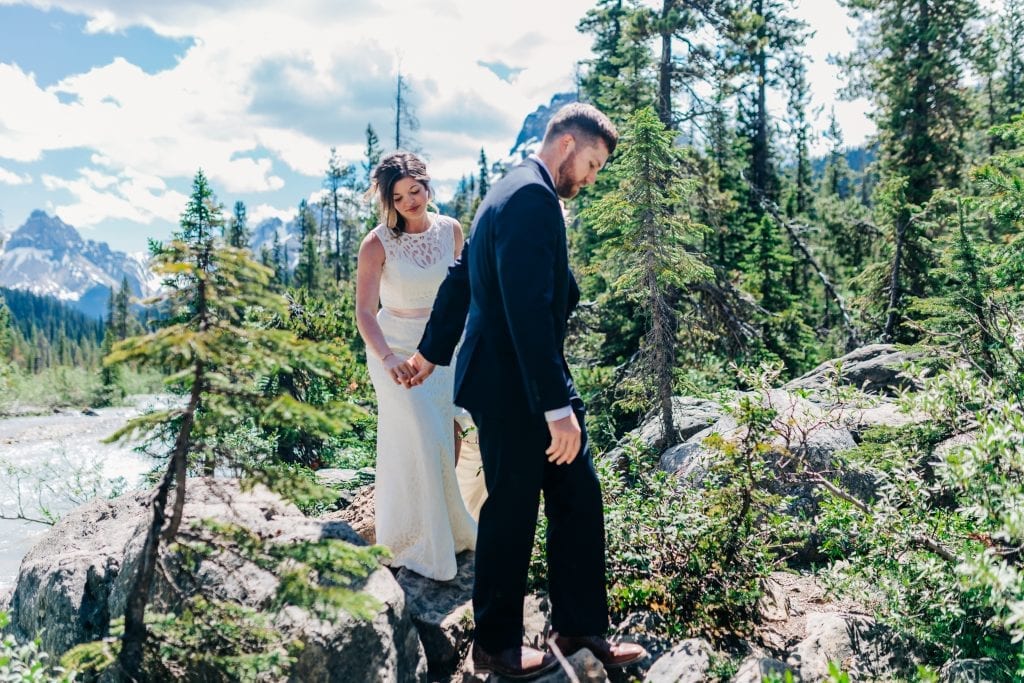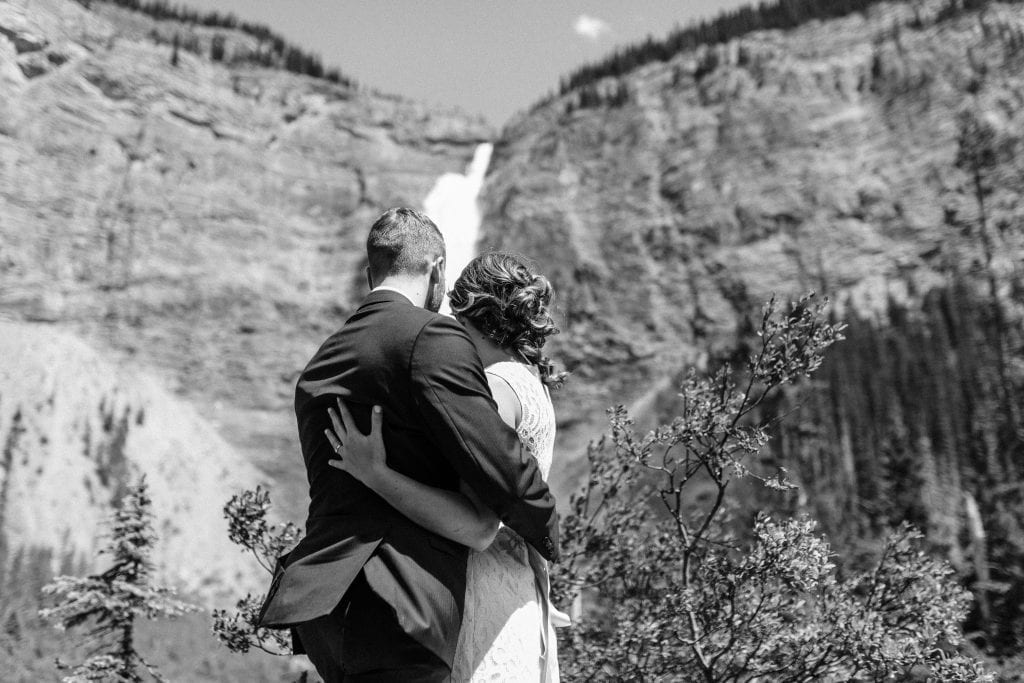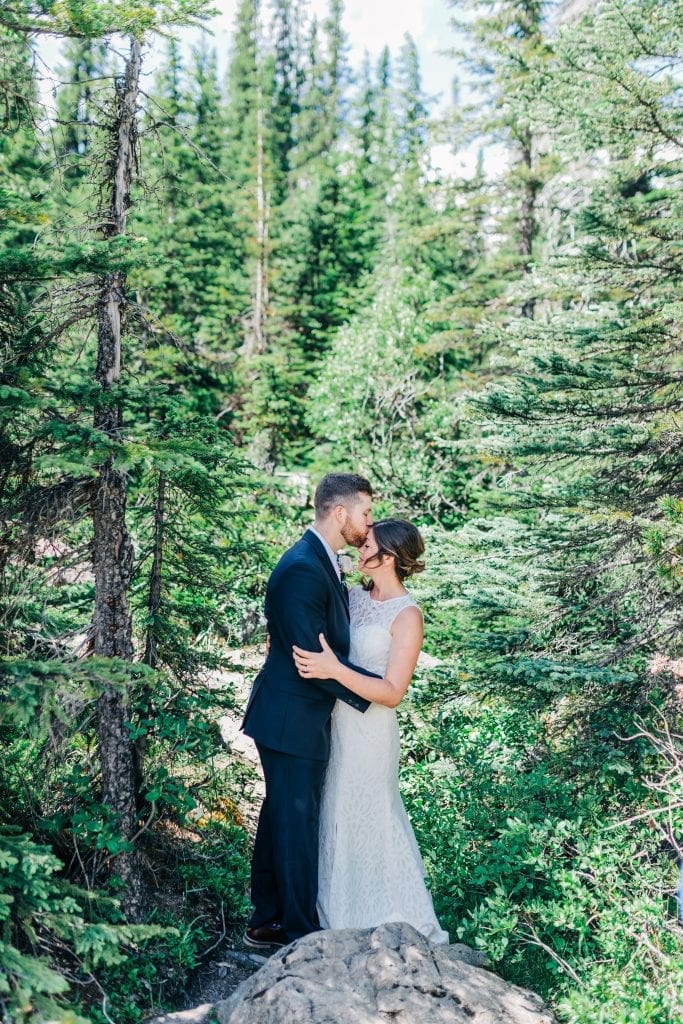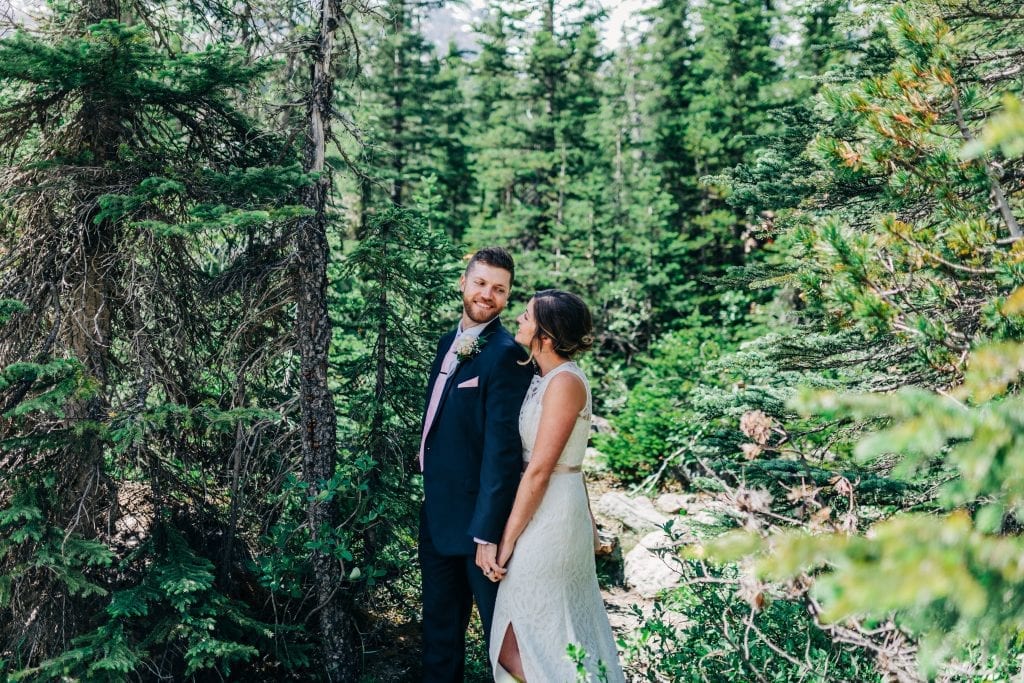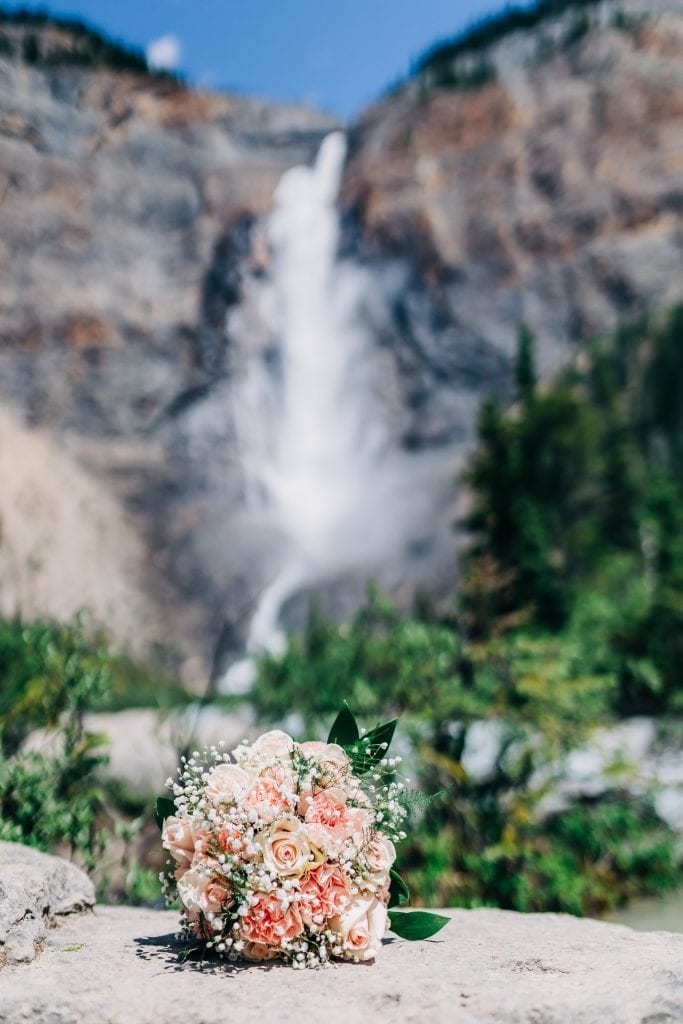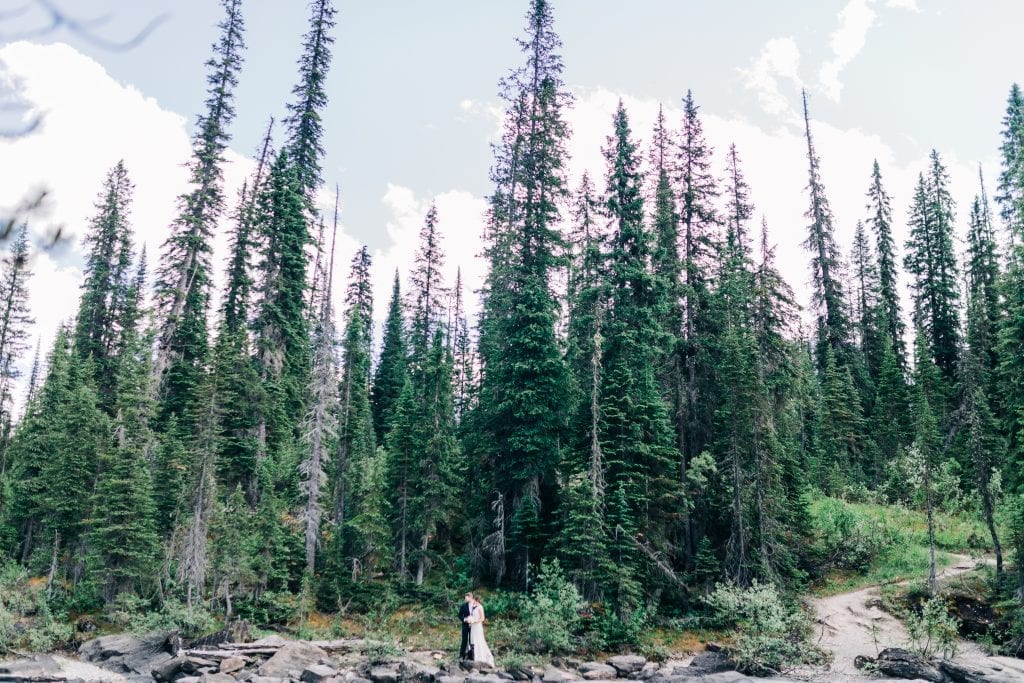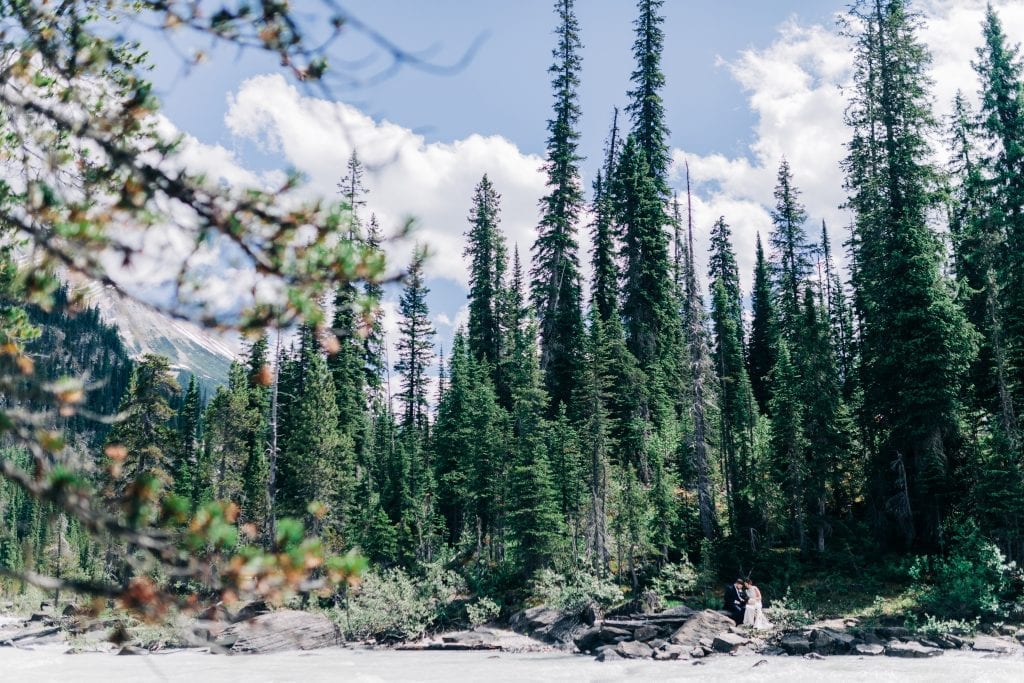 Second shot for the amazing Beth from ENV Photography.
---
I hope you enjoyed this Yoho National Park Waterfall Elopement! Please make sure to read my recent blog post Jasper Intimate Wedding at Pyramid Lake in Jasper National Park, this Glacier National Park wedding and my Golden BC Kicking Horse Mountain Resort Wedding!